After realizing that their combined guest list would top 300, Amy and Cameron decided that they wanted something different for their special day. The couple knew that they could have the wedding of their dreams by including immediate family only, and that they could keep their wedding under budget by harnessing the skills of their nearest and dearest.
"Considering our financial situation, we had to keep the budget really tight. We have known each other since we were in kindergarten and  had been dating for 5 years already; we wanted to keep our engagement short and start our new life together!" says Amy.
A special thanks to Tall & Small Photography for sharing their lovely photos with us!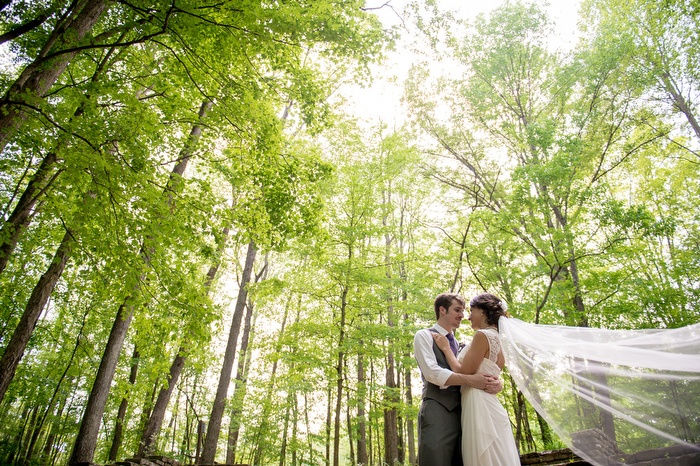 Amy, 23 & Cameron, 23
 Nashville, IN
 Wedding Date: May 20, 2013 (the couple's 5 year anniversary!)
Number of Guests: 26
Wedding Cost: Approximately $4,500 (including the honeymoon!)
Wedding Ceremony Location: Brown County State Park Nature Center Amphitheater overlooks the park
Wedding Reception Location: Abe Martin Lodge Allison Room in Brown County State Park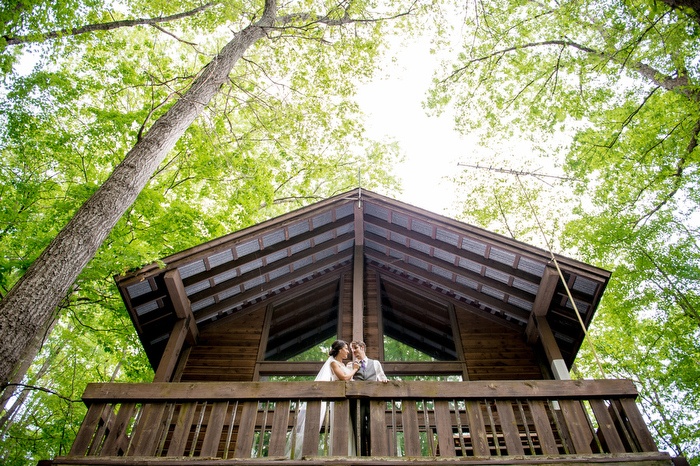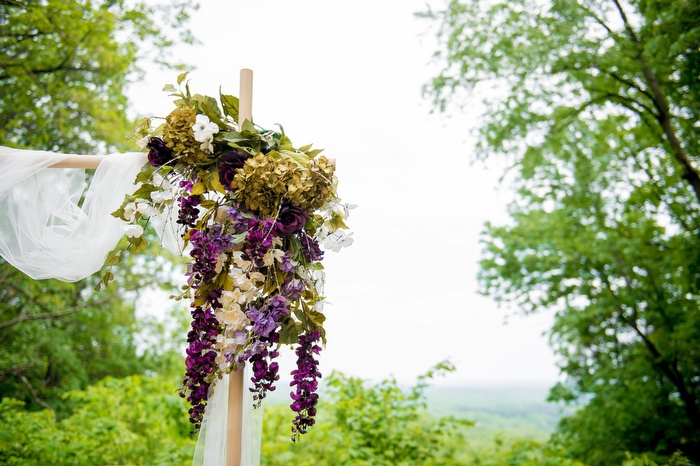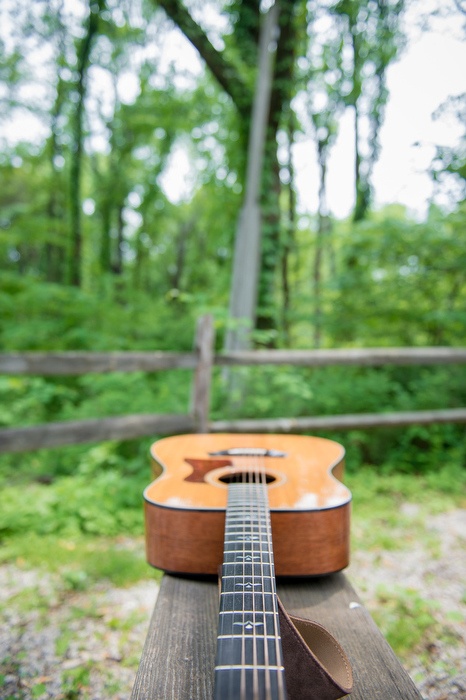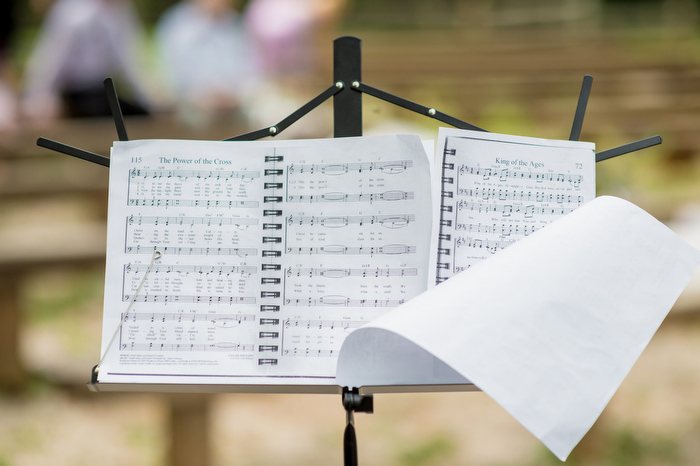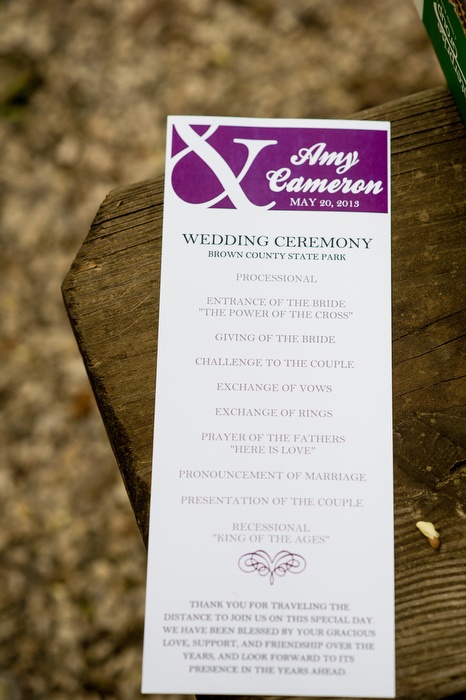 Why did you have an intimate wedding? 
We aren't big on being the center of attention and didn't like the idea of having 300 people looking at us, which is about how many we would have wanted to be there otherwise. My sister did the big wedding route, and it was extremely stressful. Not what we wanted! We wanted to be able to enjoy the most special day of our lives with the most important people in our lives, not worry about everything.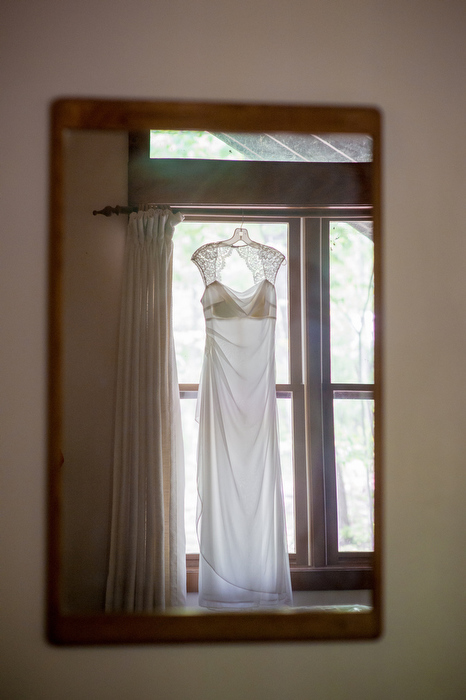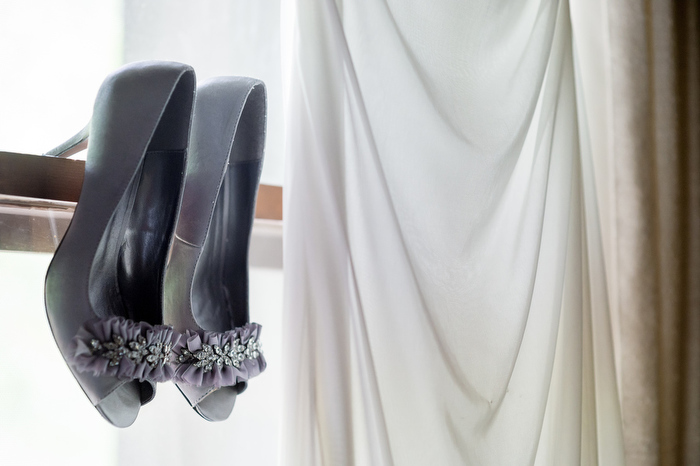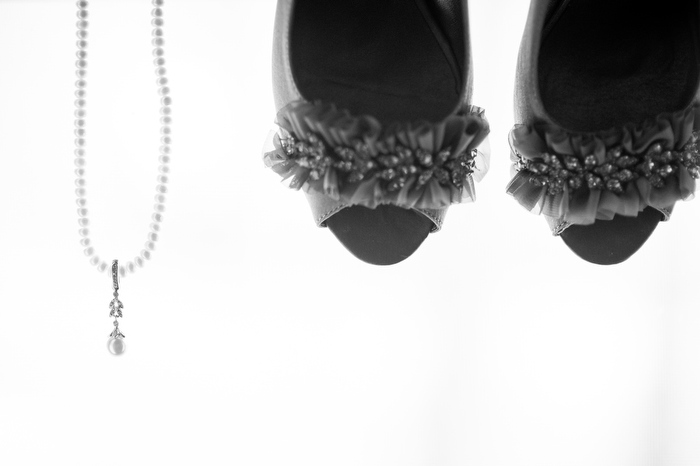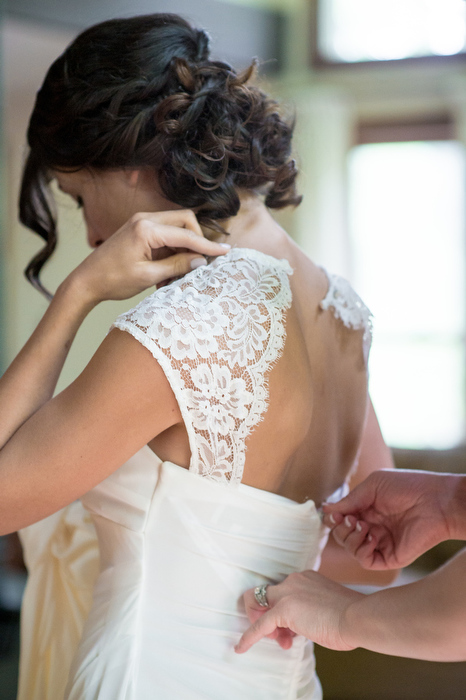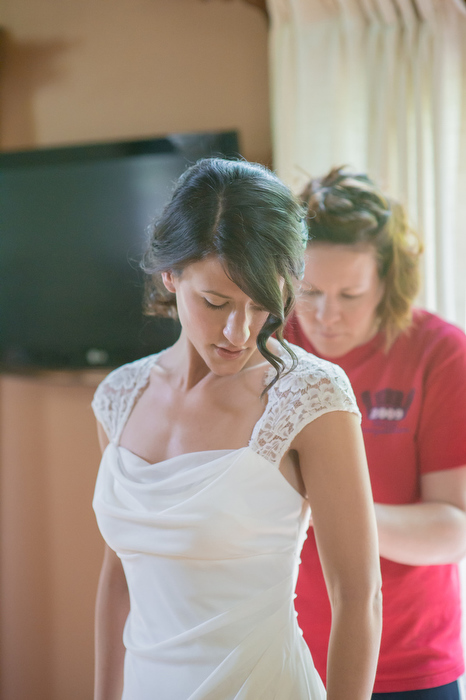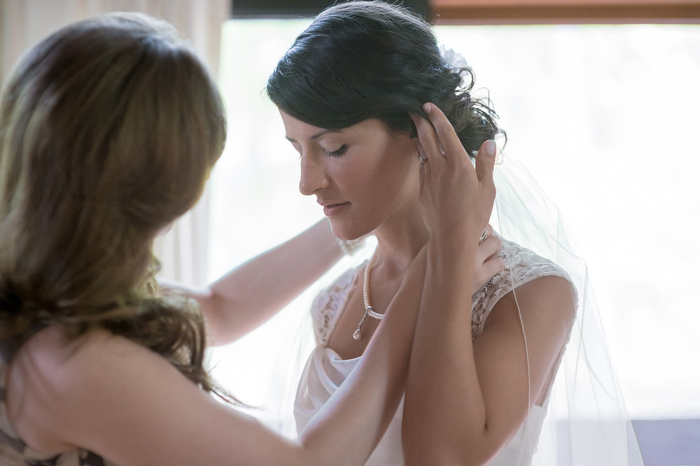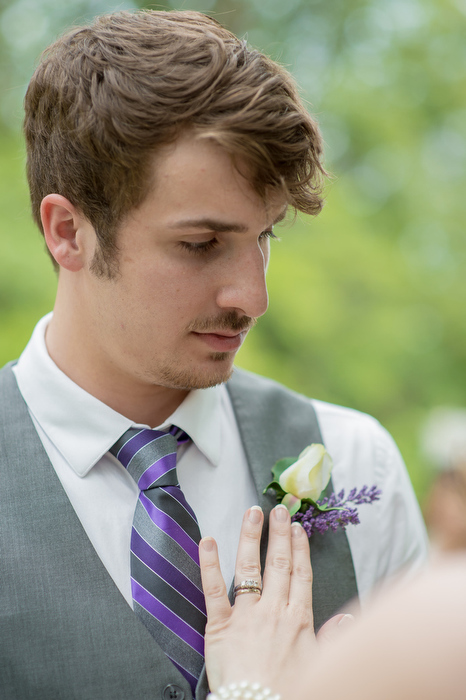 What are some the challenges that you faced planning an intimate wedding?
In addition to having an intimate wedding, we had to plan the wedding long distance from South Carolina.  This presented its own challenges as well, like not being able to see the ceremony site in Indiana before reserving it.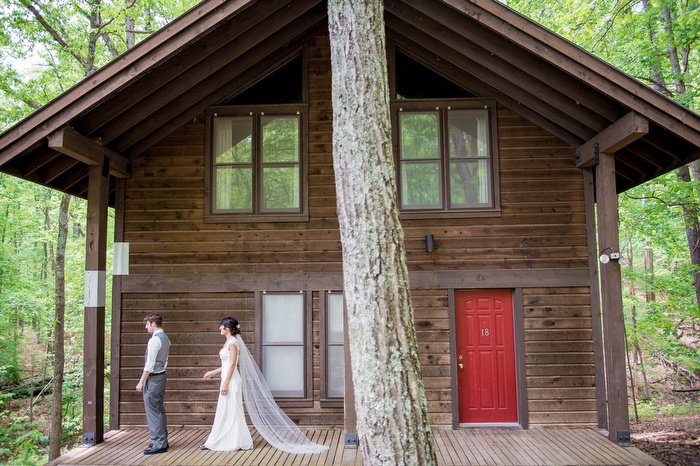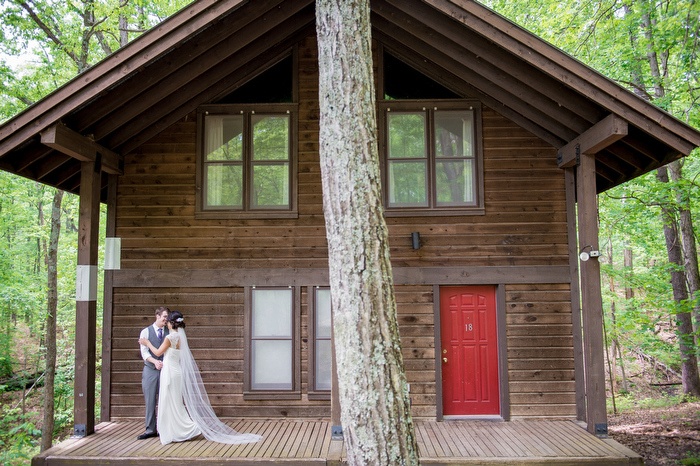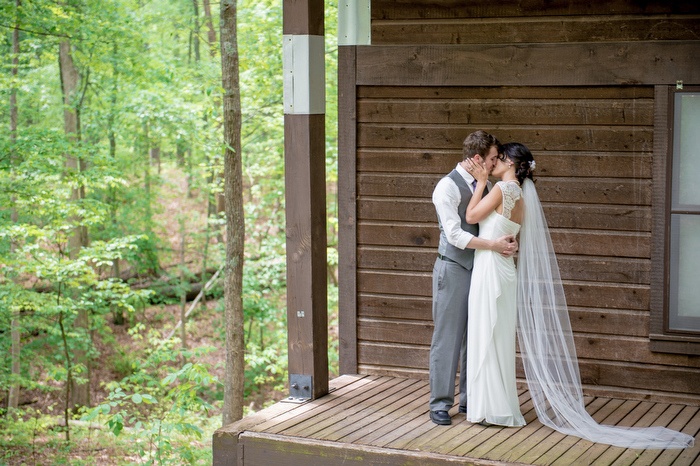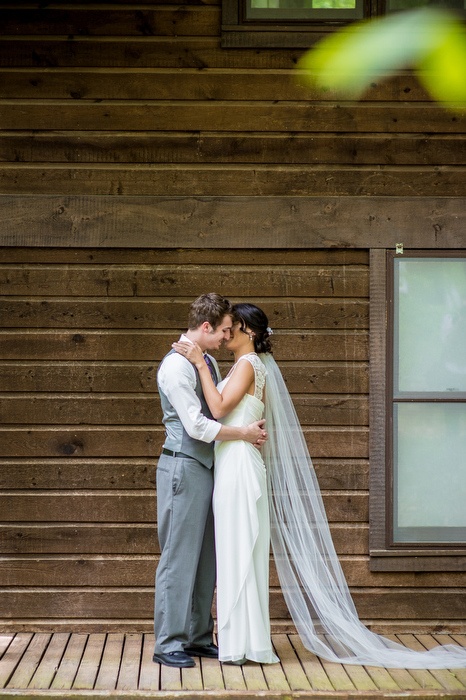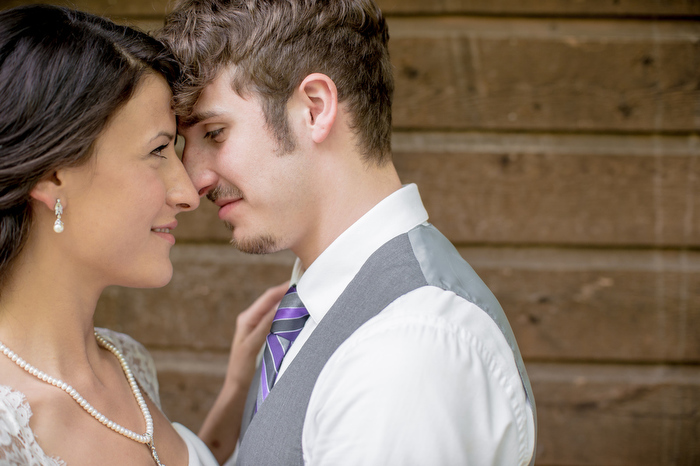 Was it difficult to pare down the guest list? 
We kept our guest list to immediate family and grandparents to keep anyone from feeling excluded.  We still wanted to celebrate with all of our friend and family, so our parents threw us a beautiful reception the following Saturday in my husbands' hometown.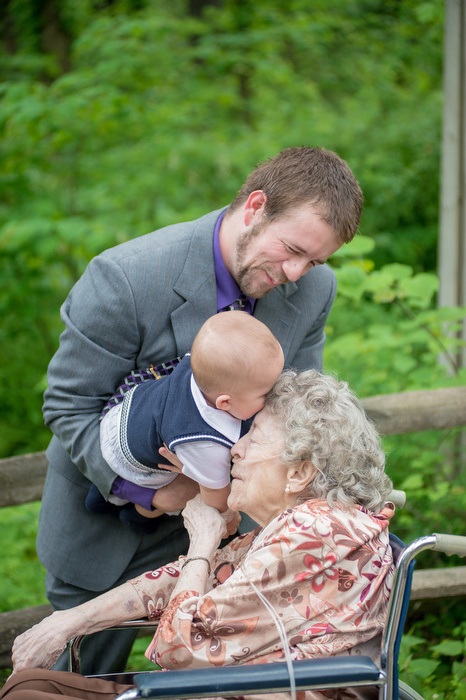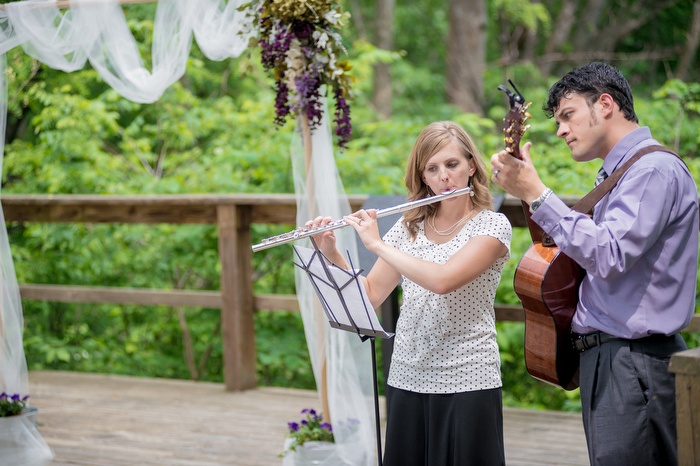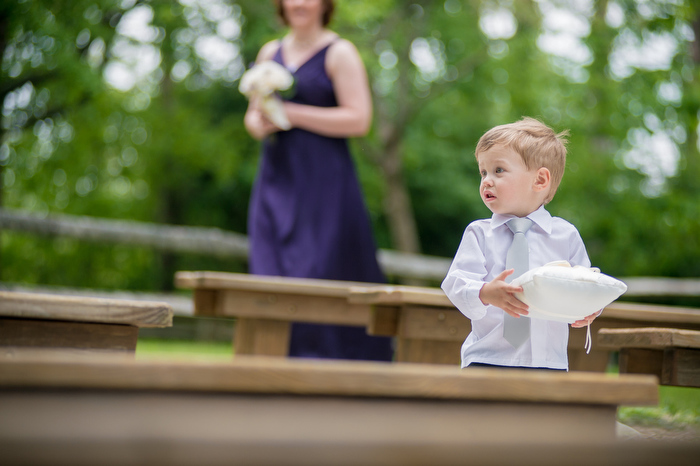 Did you have any 'issues' with the small guest list from friends and family? If so, how did you address them?
Both sets of our parents thought it was crazy when we initially told them we wanted a small wedding since nothing like that had been done by anyone we knew. They warmed up to the idea though, and eventually my dad admitted that he was really looking forward to it! Everyone we talked to about having an intimate wedding was so encouraging and positive, which surprised us a bit.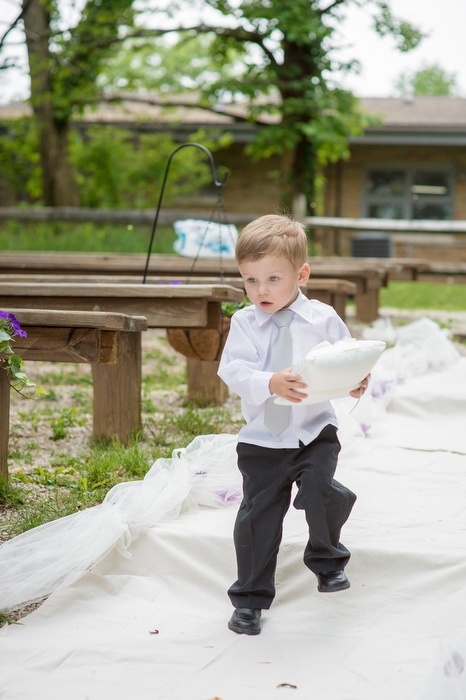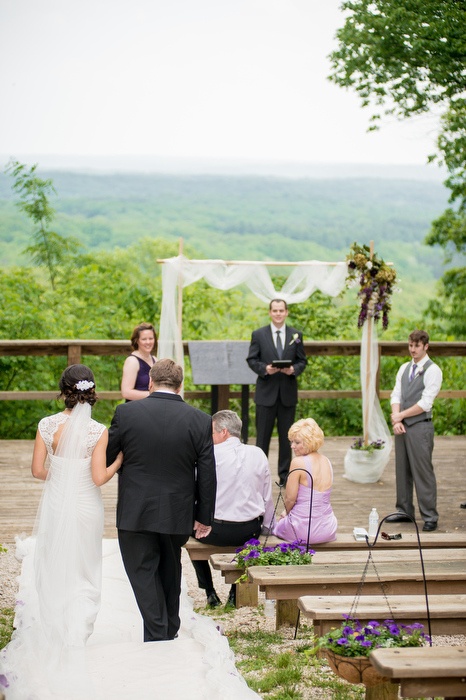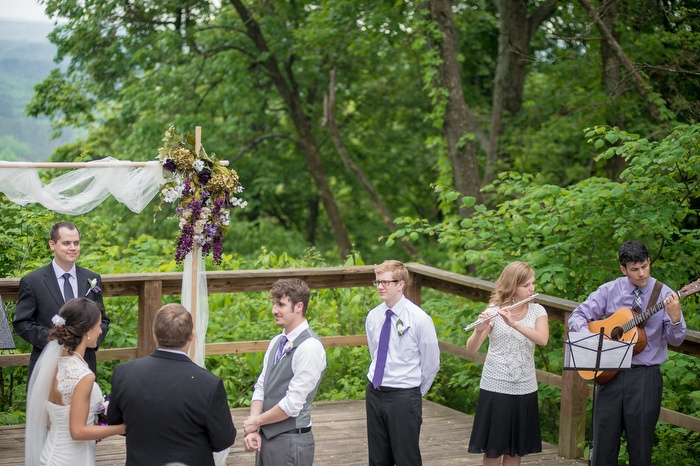 What were the highlights of the ceremony?
 During the ceremony, the wind blew blossoms in the trees and they rained down on us. It was so beautiful! I loved having just our families there.  Instead of a unity candle, we had our parents join us on the platform and our fathers prayed over us.  This was the sweetest moment of ceremony!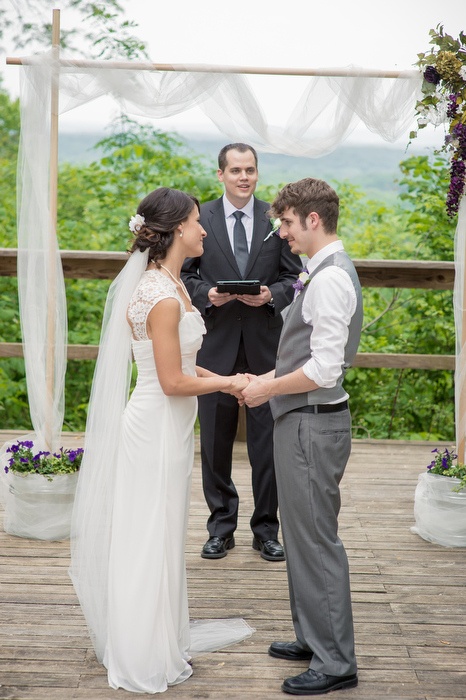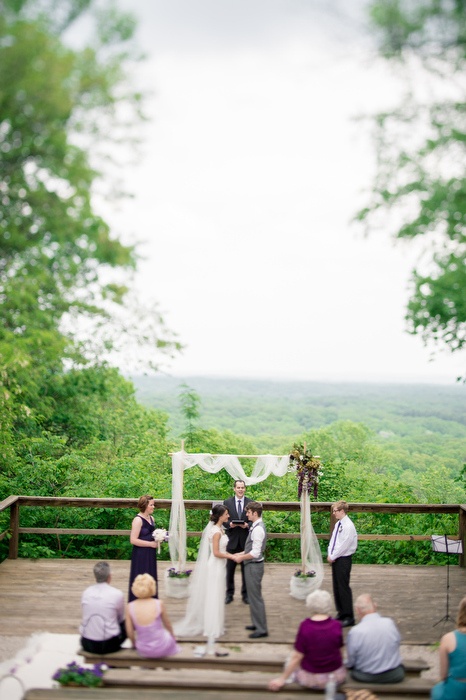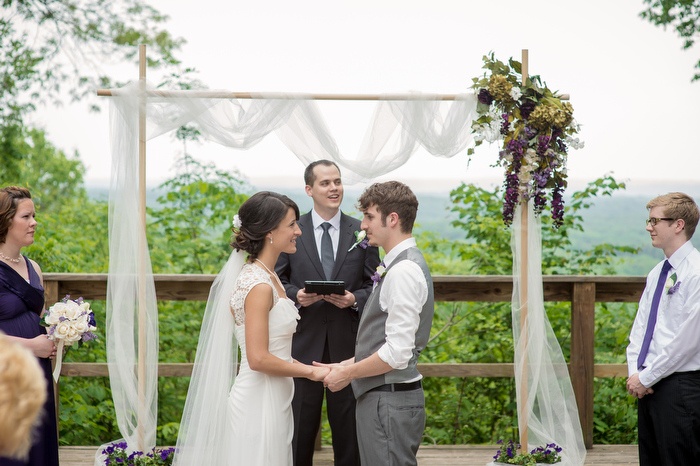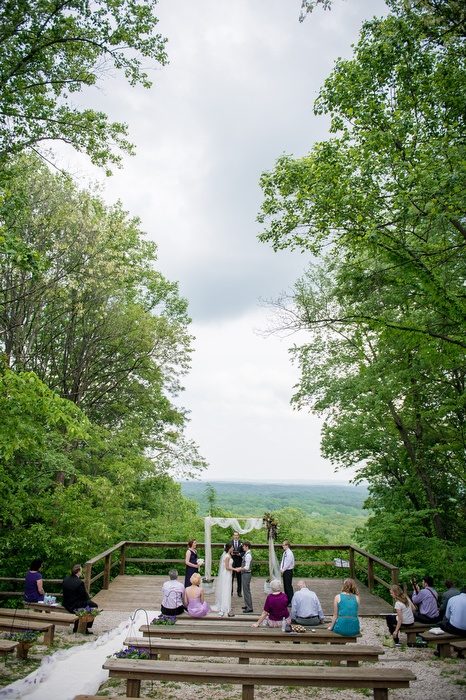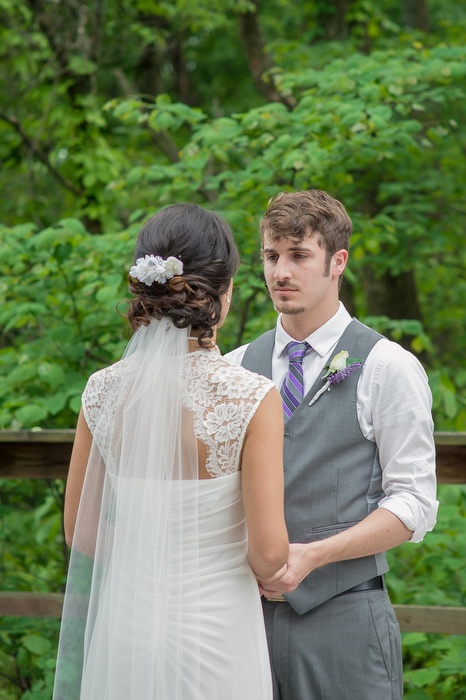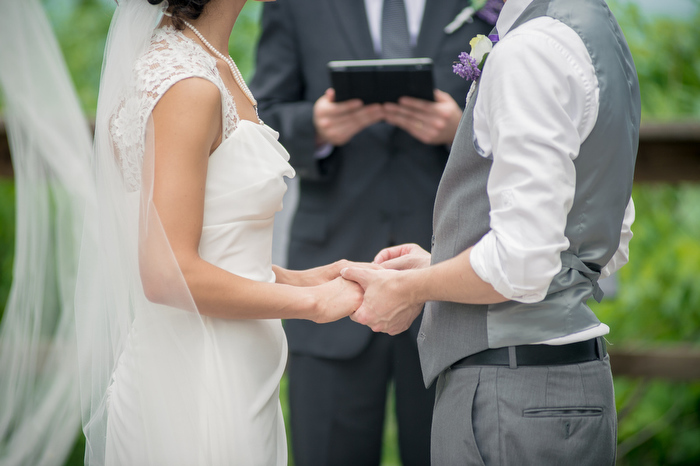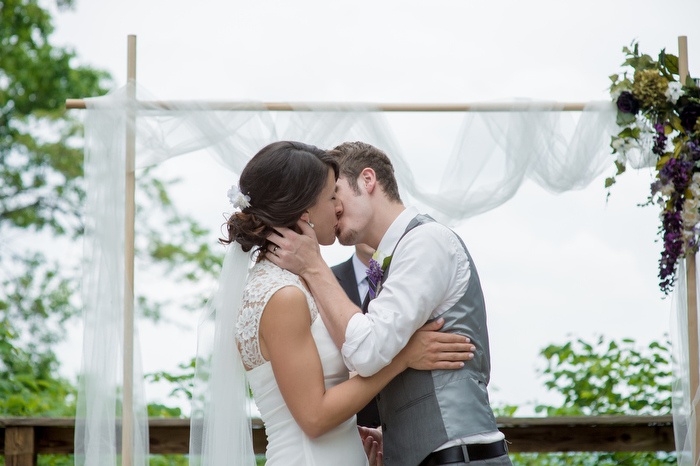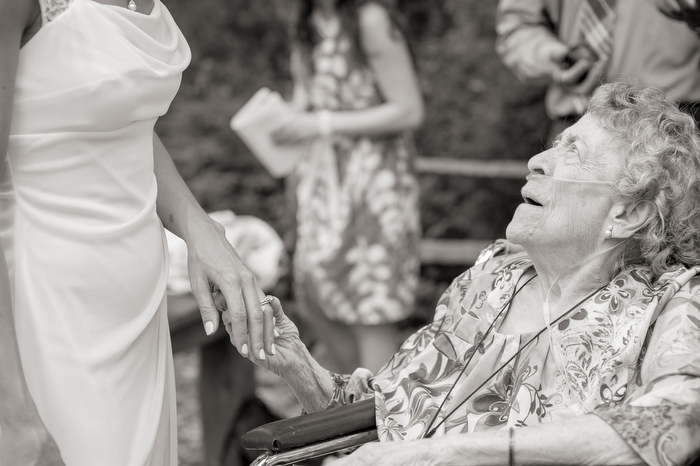 What were the highlights of the reception?
The best part was that Cameron made our wedding cake. Getting that there in one piece was truly a miracle! My brother took video of the people at the reception before we got there, and we loved going back and watching it.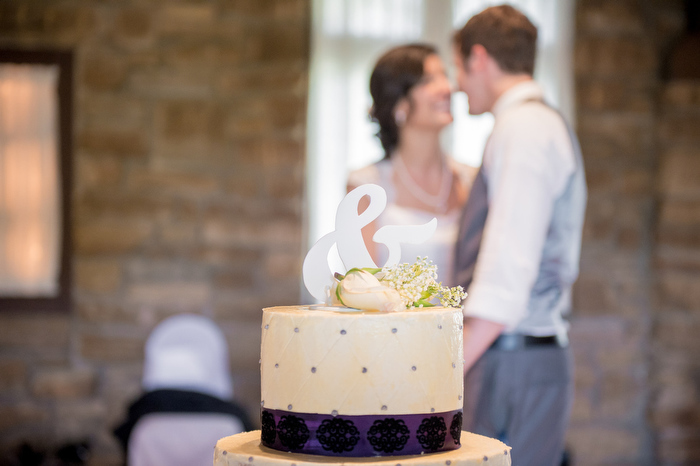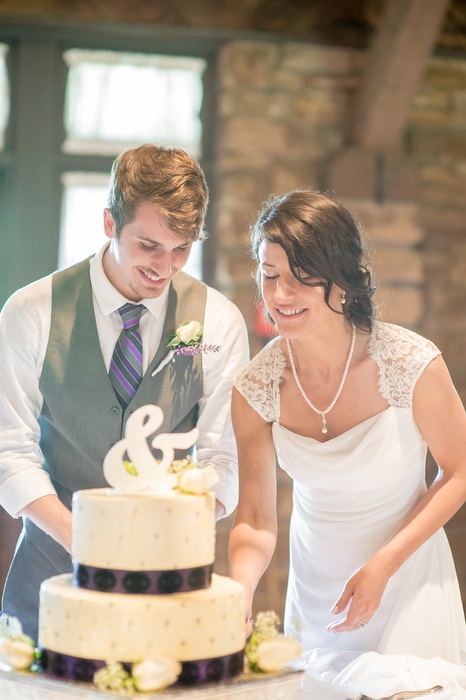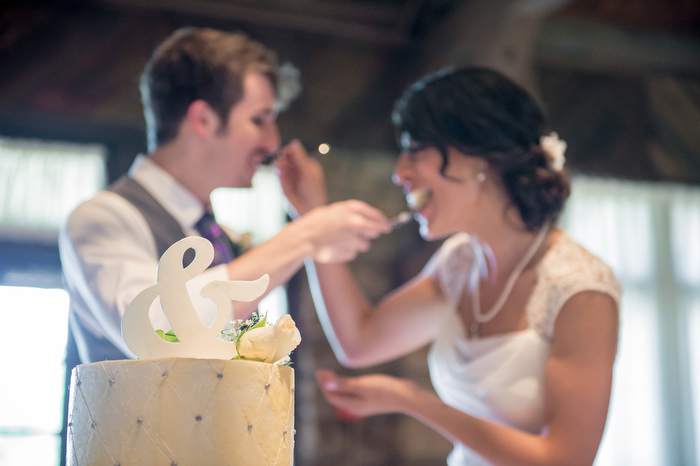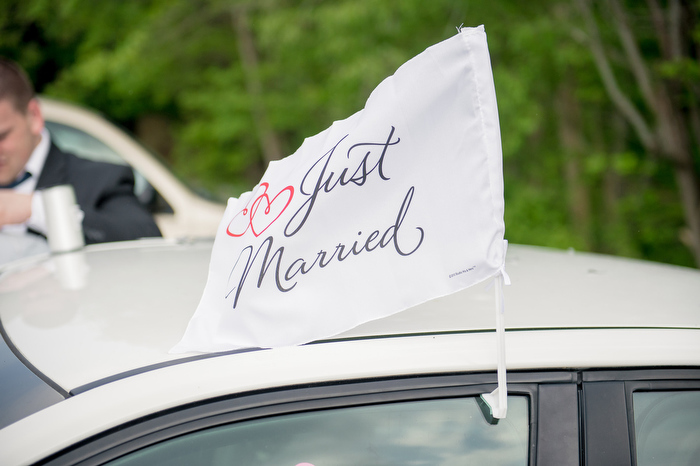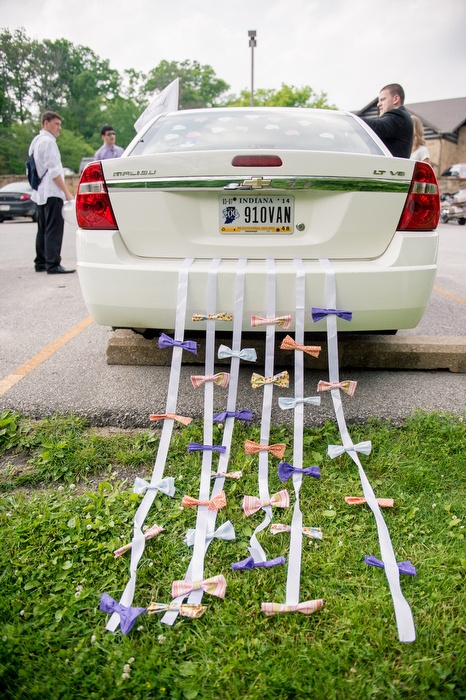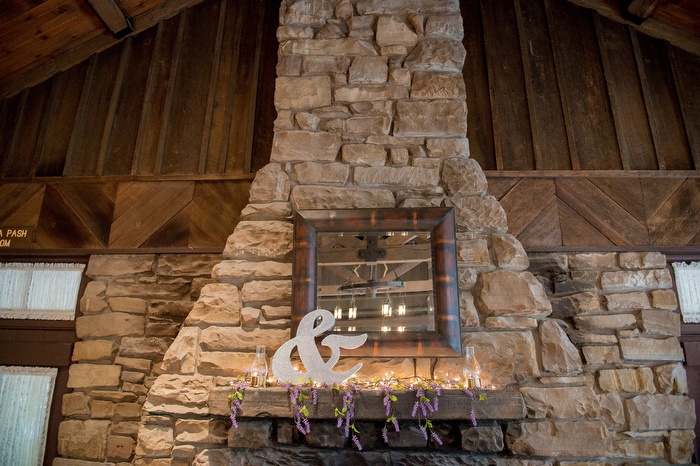 What was the best thing about having an intimate wedding? 
Both of our families pitching in to help make our day special! Cameron's family took care of setting up the ceremony site and my family helped in setting up the reception. My sister-in-law arranged all my flowers, and my brother and another sister-in-law sang & played the flute during the ceremony.  We felt so much love and really enjoyed spending time with our families before we parted ways.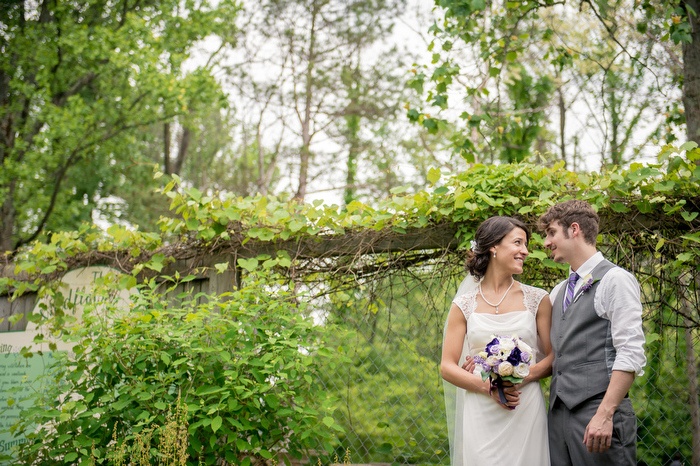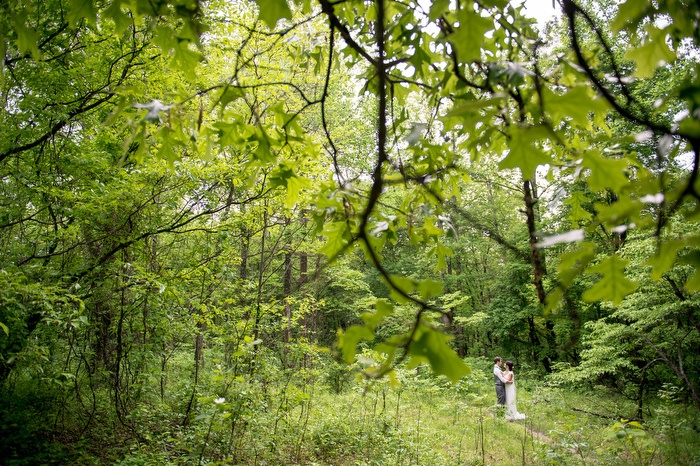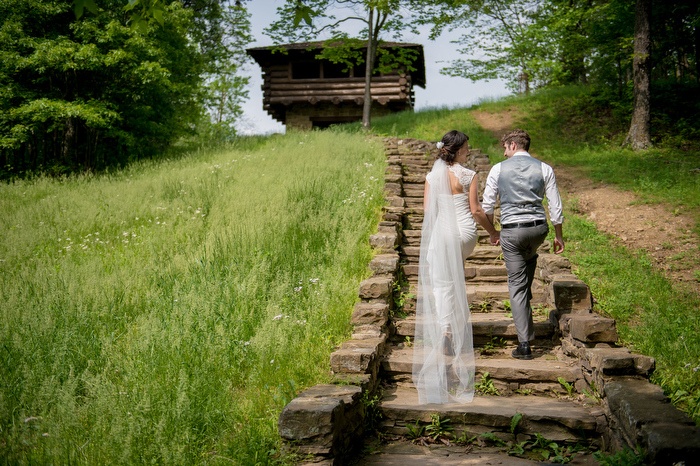 What advice do you have for couples who are considering an intimate wedding?
Definitely have someone you trust to be in charge on the wedding day to make sure everyone knows what should be going on.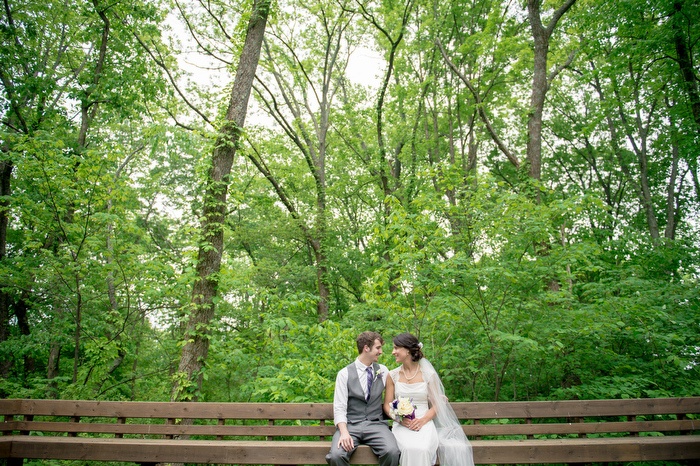 Vendors:
Photography: Tall & Small Photography
 Ceremony Venue: Brown County State Park
Reception Venue: Abe Martin Lodge
Officiant: Josh Crockett
Florals: Afloral.com
Makeup: Amy
Hair: Amy
Cake: Cameron