Amy & Mike had a laid-back, intimate wedding with 35 guests. Their ceremony took place on an expansive lawn underneath one of the HammerSky Vineyard's century-old oak trees.
According to wedding planner Erin McDonald from Dandelion and Grey, the ceremony site was simple and sweet, so the focus would be on Mike & Amy and the natural beauty surrounding them.
"Guest's spent cocktail hour playing lawn games, taking photos in the polaroid photo booth and enjoying wine from the vines that surrounded them. One long dining table provided a cozy, inviting atmosphere for dinner, which was served family-style. Dancing and dessert took place in the barn underneath an antique chandelier and an abundance of string lights," says Erin. "It was such a beautiful day."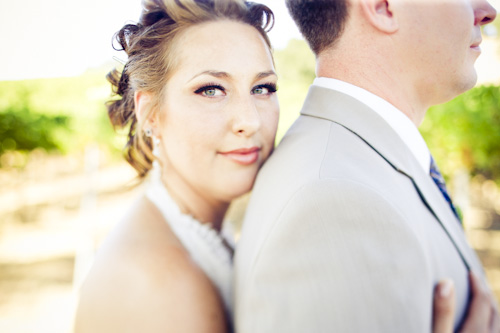 Amy, 30 & Michael, 33
Paso Robles, Ca
Wedding Date: September 26, 2010
Number of Guests: 30 adults and 5 kids
Wedding Cost: $20,000
Wedding Ceremony Location: HammerSky Vineyard
Wedding Reception Location: Same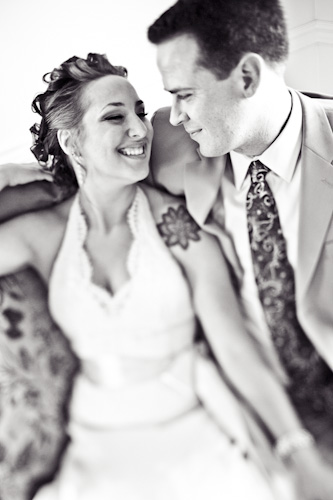 Why did you have an intimate wedding?
We have a very small group of friends and both have small families.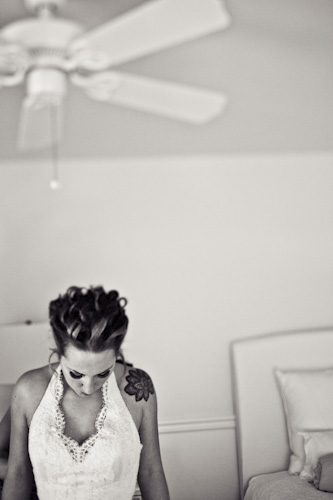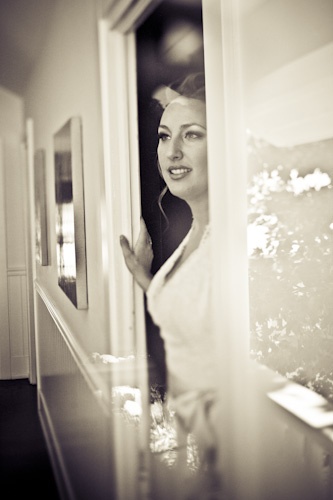 What are some the challenges that you faced planning an intimate wedding?
None compared to an other wedding. It was actually easier because I didn't have to accommodate too many people.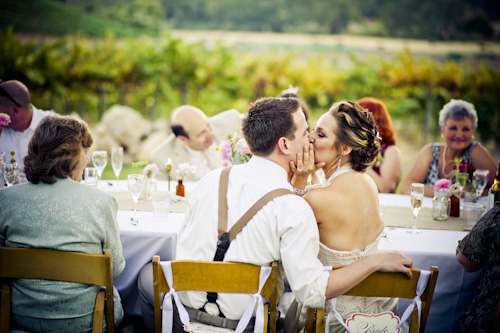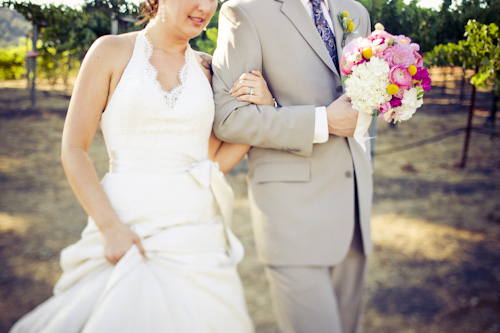 Was it difficult to pare down the guest list?
No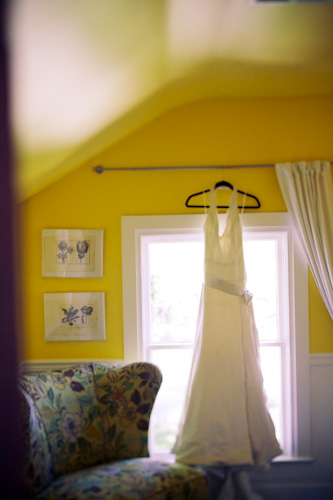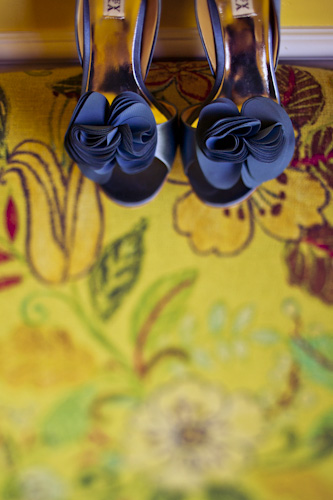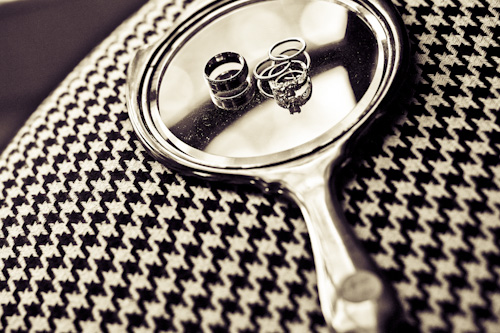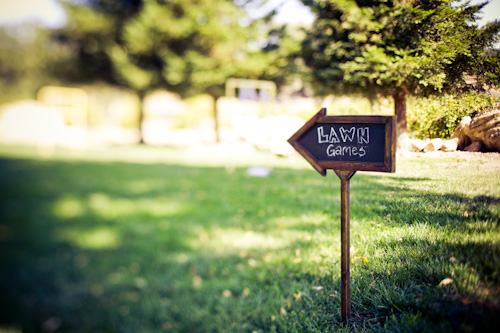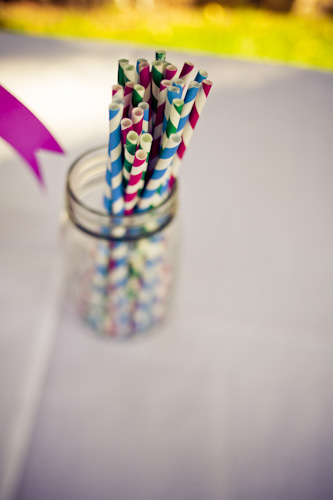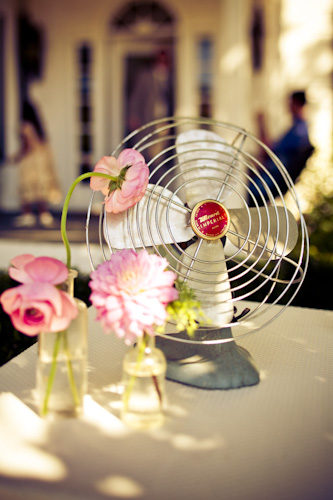 Did you have any 'issues' with the small guest list from friends and family? If so, how did you address them?
No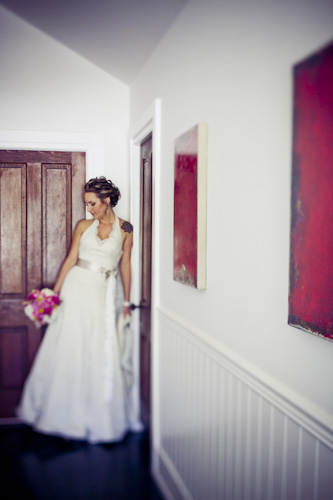 What were the highlights of the ceremony?
Soaking it all in and the excitement that this day is finally here!!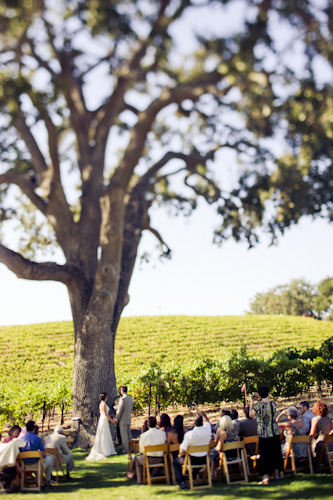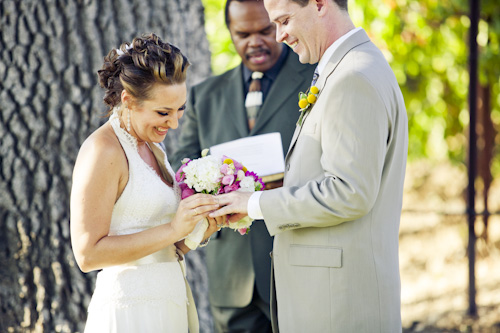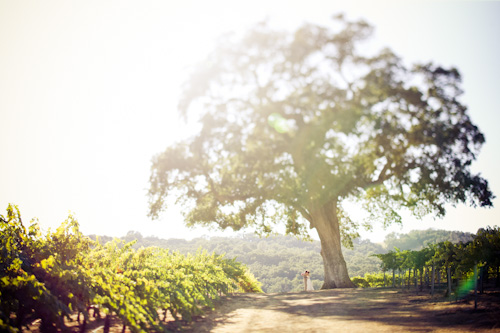 What were the highlights of the reception?
Since we had a small wedding with only 35 guests it was easy to spend time with all of them as well as each other without feeling pulled in all different directions. Also, we had afamily style meal and that was really special because it felt like two families, along with our friends, coming together to share a meal together for the first time.  That was really great, like Thanksgiving!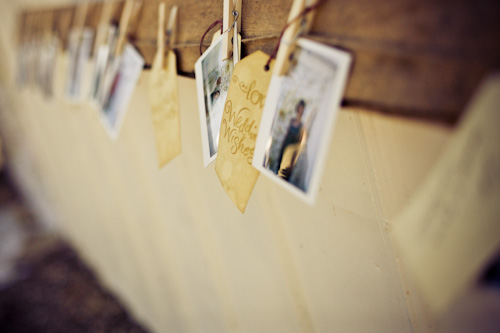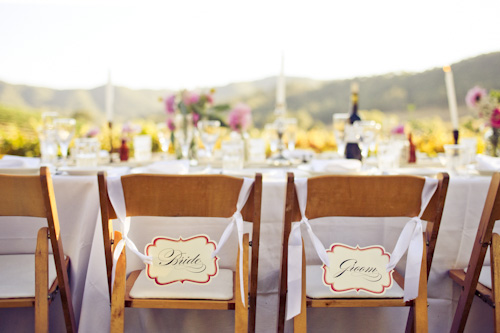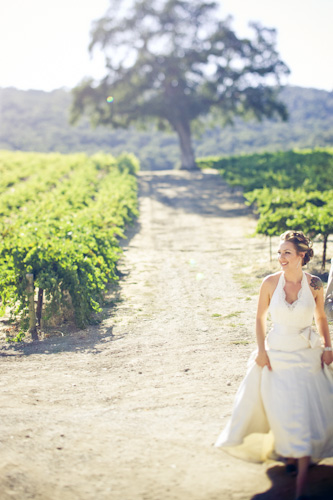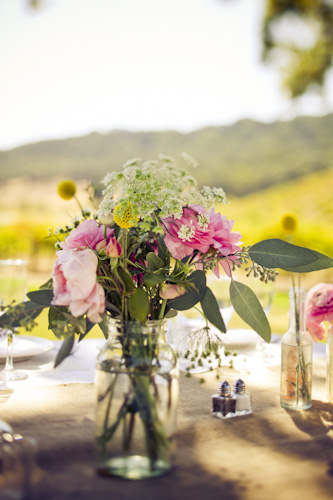 What was the best thing about having an intimate wedding?
How relaxing it is to look around and see only the closest people in our lives gathered together. And not being spread too thin by too many guests.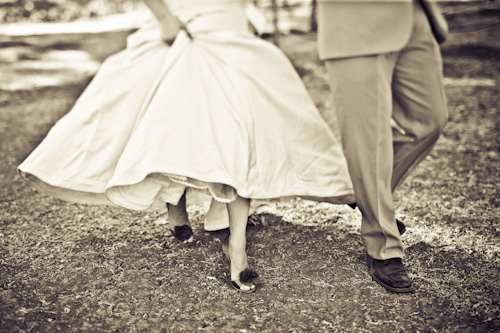 What advice do you have for couples who are considering an intimate wedding?
We explained that we can only have a limited amount of guests, that way nobody's feelings got hurt. Also, planning it in a destination location was a huge deterrent for a lot of people like co-workers and such who we like and all, but didn't necessarily want to invite.
Vendors:
Venue:HammerSky Vineyard
Catering:Epic Catering
Photography: Sarah Kathleen Photography
Event Design: Erin McDonald with Dandelion and Grey
Flowers: Flowers By Kim