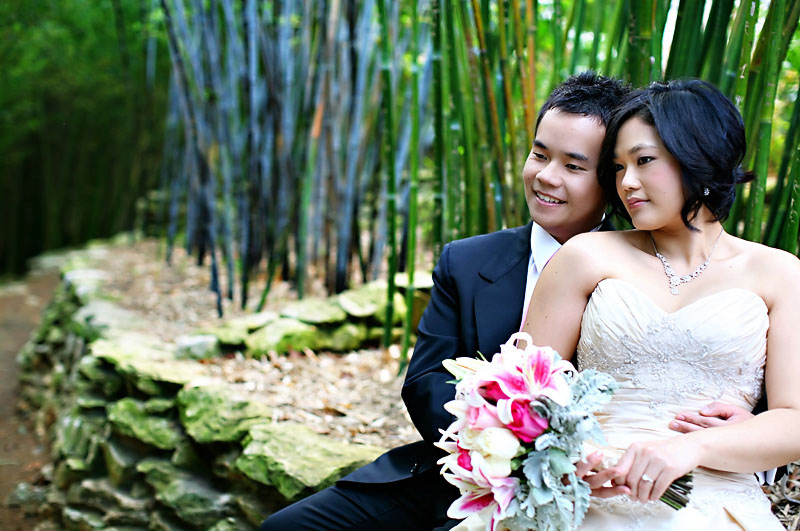 Felicia, 29 & Andy, 27
Austin, TX
Wedding date: Feb 14, 2009
Number of guests: 60
Wedding cost: $14,000 (does not include honeymoon and wedding rings)
Wedding ceremony location: St. Thomas More in Austin, TX
Wedding reception location: Cool River Café in Austin, TX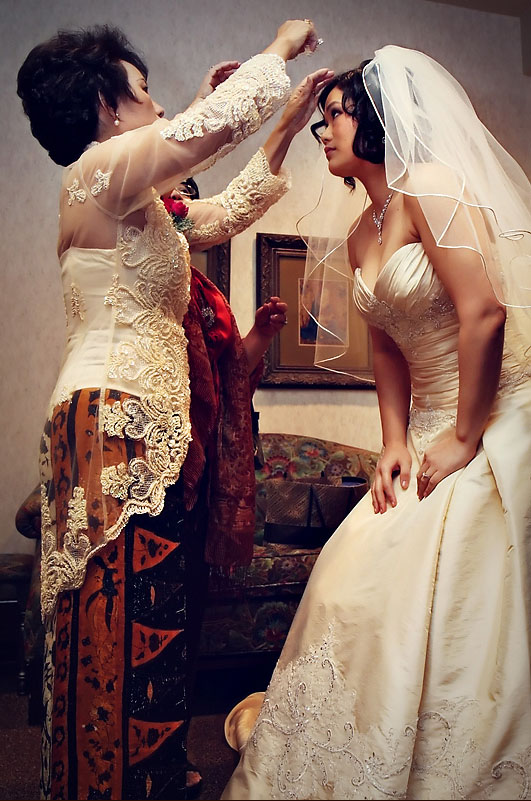 Why did you have an intimate wedding?
We truly wanted to share our special day with people who are close to us. Both of us come from Indonesia with a traditional Chinese background where big weddings are the norm. Both my brothers had more than 800 guests on their wedding day! We did not want to have a wedding to impress the elders and friends who we aren't that close to. Plus, we got to spend a whole lot more for our honeymoon in Maui. We chose Valentine's Day to get married because we are both truly bad at remembering dates. So, not only was the date romantic, but convenient. Another plus for choosing Valentine's Day is that it's not a popular wedding date.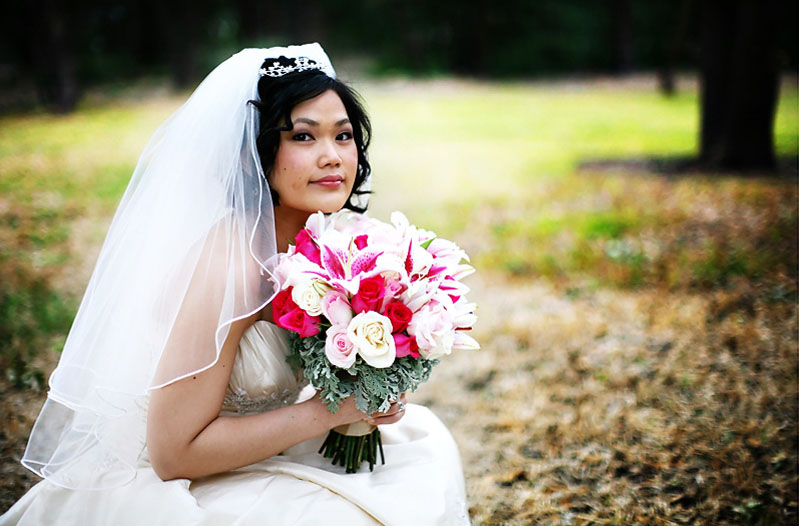 What are some of the challenges that you faced planning an intimate wedding?
Finding a restaurant that can fit the guests in a cozy, intimate environment. We first chose a Chinese restaurant for the reception, but a couple of months before the wedding the place went under. In the end, I'm glad the first place didn't work out, even though I felt sorry for the business. We love Cool River. We ate there before and we like the ambiance of the place.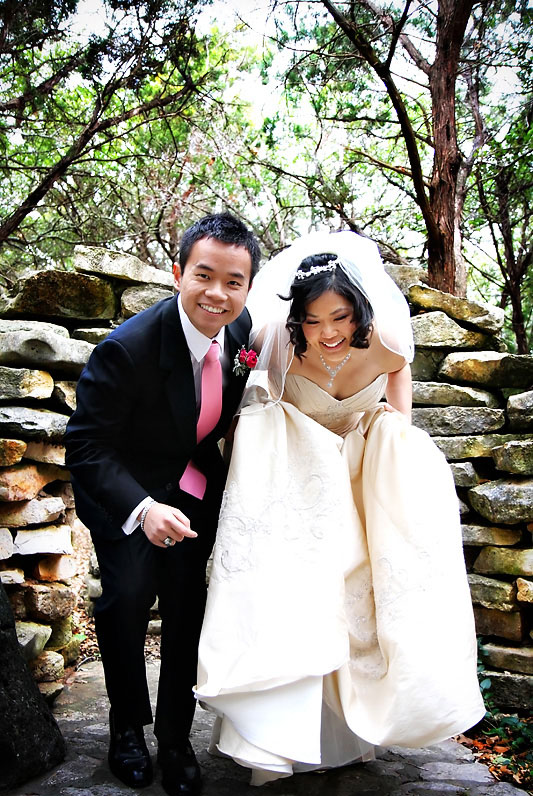 Was it difficult to pare down the guest list?
No. We simply invited immediate families and closest friends.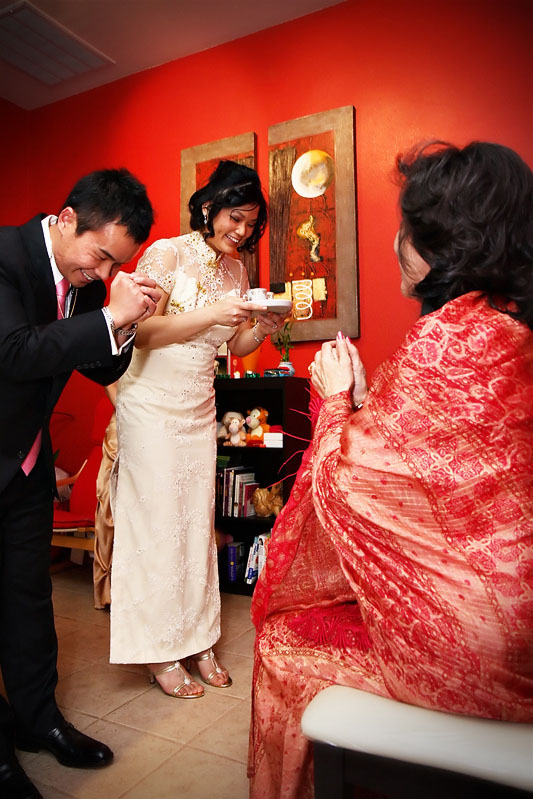 Did you have any 'issues' with the small guest list from friends and family? If so, how did you address them?
We did not have any problem with our small list and our parents were surprisingly supportive with our decision. Plus, we paid for our own wedding ourselves.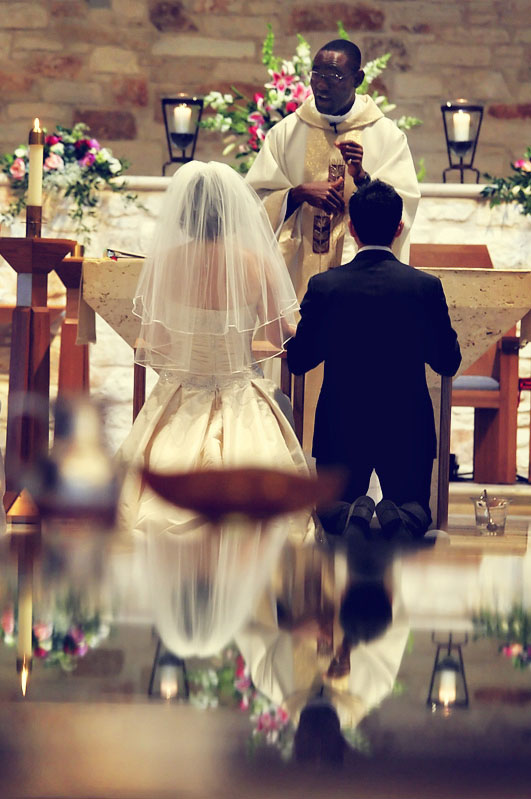 What were the highlights of the ceremony?
When I was walking down the aisle. Both of us cried especially when my dad handed me over to Andy.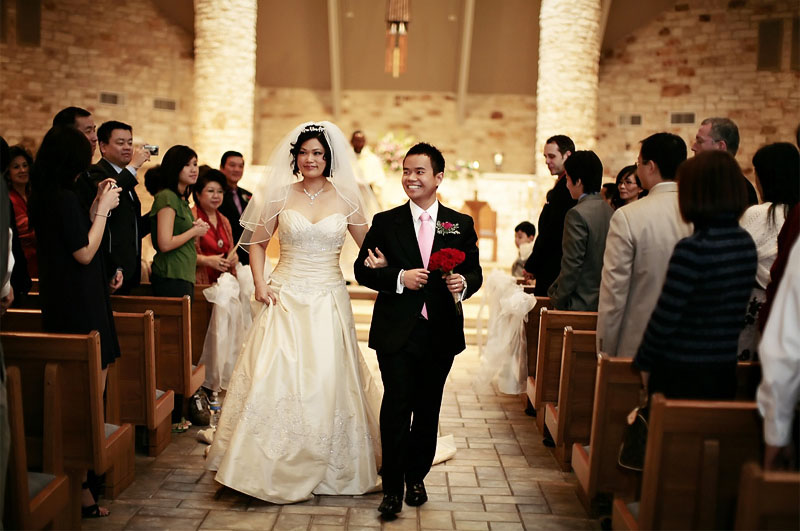 What were the highlights of the reception?
During the reception, the hors d'oeuvres (tomato mozzarella with basic and vinaigrette sauce, and beef bruschetta) were gone in a heartbeat. We were happy to see that the guests loved the food!!!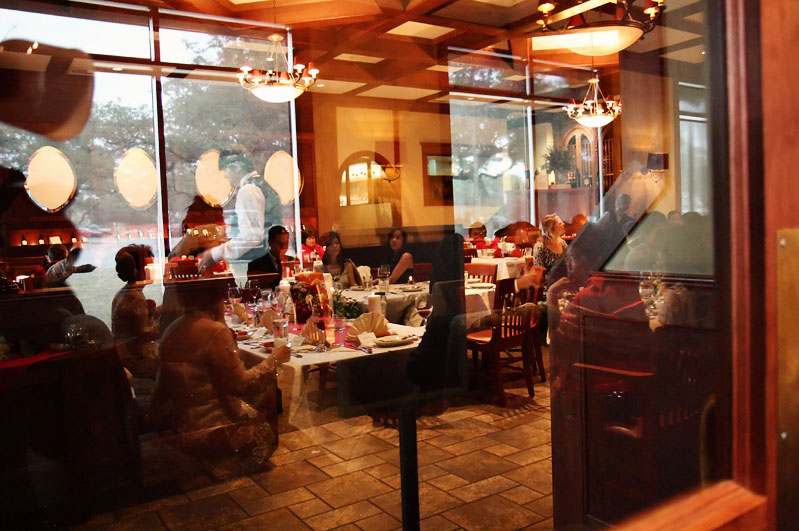 What was the best thing about having an intimate wedding?
You don't have to introduce yourself to the guests!! They know who you are well.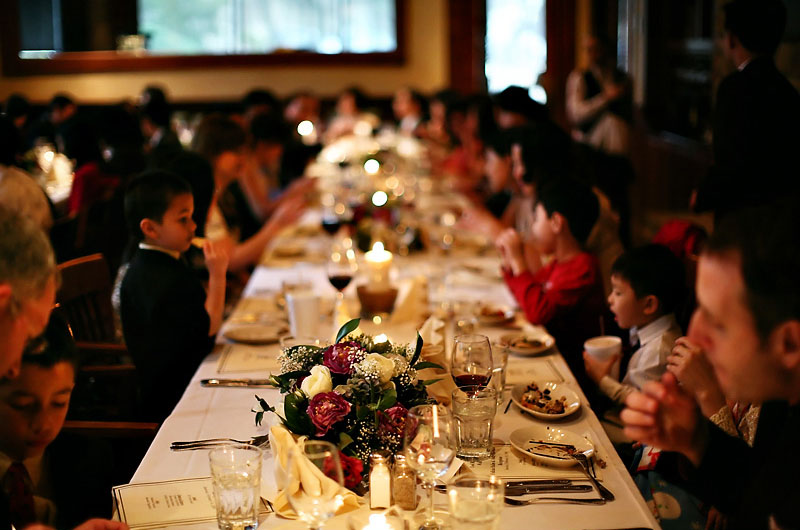 What advice do you have for couples who are considering an intimate wedding?
Stick to a budget and do not worry about hurting the feelings of those who aren't invited. It's your day. You should decide what you want to do. And for anyone considering a restaurant wedding, make sure you pick one with a professional staff and be sure that the venue is used to handling group of your size.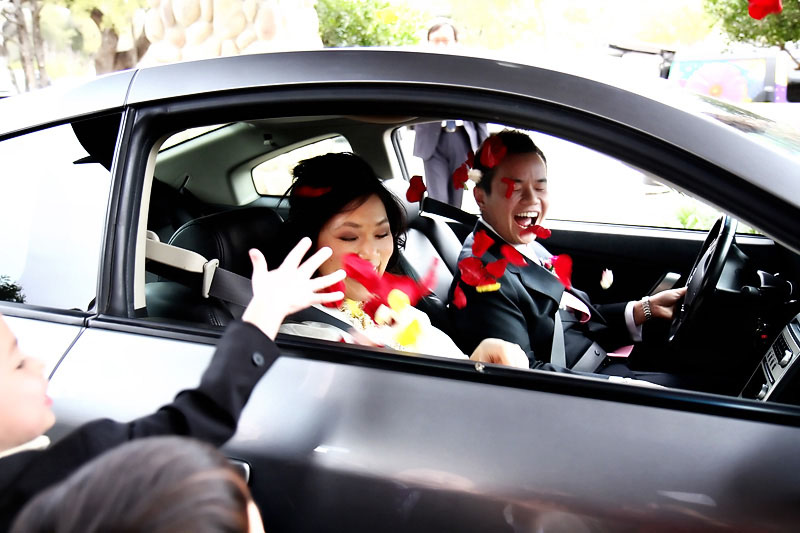 Vendors:
Ceremony bridal gown: Alexia Gavela
Reception bridal gown: Chinese hand sewn by Rosy Design from Indonesia
Groom's suit: Gassane Tailors Custom
Groom's shoes: Salvatore Ferragamo
Bride's shoes: http://www.zappos.com/
Reception Venue: Cool River Cafe
Cake: Michelle's Patissierie
Photography: Serendipity Photography
Florist: Verbena (does not include reception venue)
Reception decor: A gift from bride's extended families.
Ceremony Singer/pianist: Karen Lawson and Daniel Hawkins
Invitations:DIY'ed by bride's brother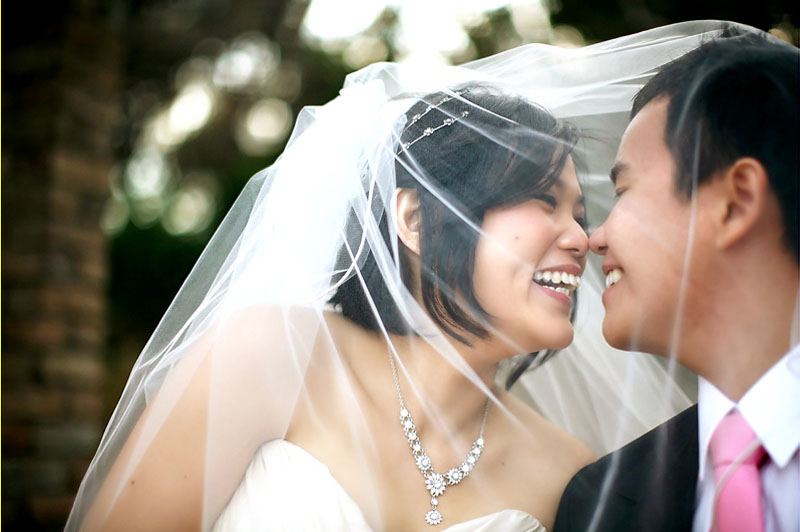 Photos: Serendipity Photography