Does anyone else adore a good love story as much as we do? When we heard Kimberly and Jimmy's story, we fell head over heels in love.
In 1993 Kimberly and Jimmy attended a Military Ball together. After the dance, they each went their separate ways and didn't think anything of it. Little did they know that 20 years later they would find themselves eloping in a gorgeous garden, holding a photo of their first dance all those years ago. Their breathtaking elopement was the perfect addition to their incredibly romantic love story.
Kim made sure their big day was every bit as special as their story by combining her unique personal style with sentimental pieces, like her mother's dress and her grandmother's pearls.
Here is a glimpse into their lovely day, provided by  the talented Shannon from Riverland Studios.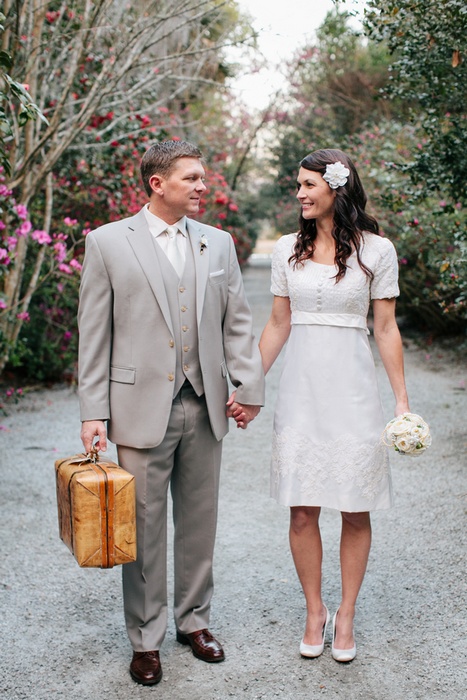 Kimberly, 37 & Jimmy, 37
Charleston, SC
Wedding Date: March 26, 2013
Number of Guests: 0
Wedding Costs:  $2,500
Wedding Ceremony Location: Magnolia Plantation & Gardens
Wedding Reception Location:  We had a wedding dinner for our family in my parents backyard a month or so after the wedding in Zephyrhills, FL.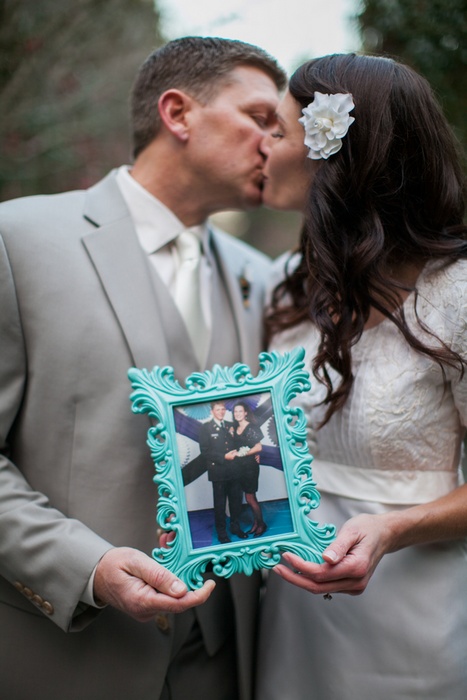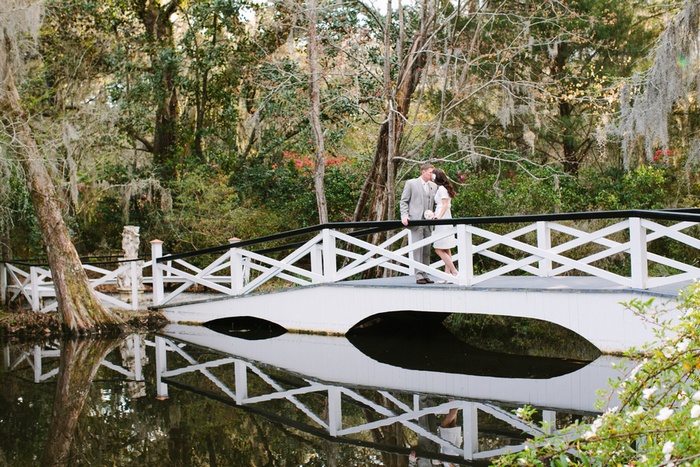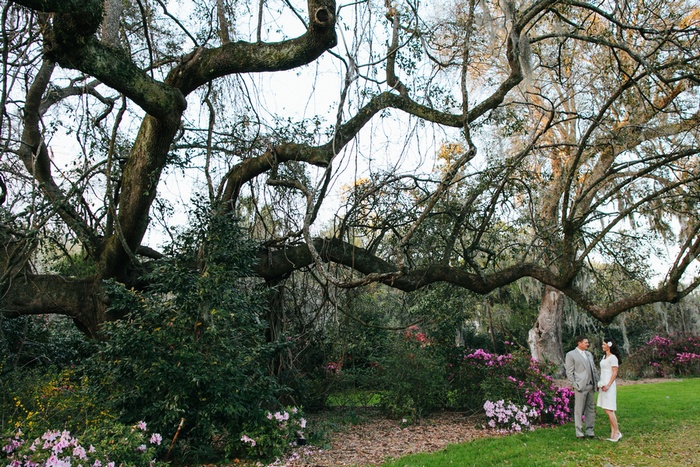 Why did you have an intimate wedding? 
We did not want to have a big wedding and did not want to spend a lot of money.  We also didn't want to feel like we had to put certain people from the guest list.  We loved the idea of spending the entire day together with no stress and loved how romantic running away would be.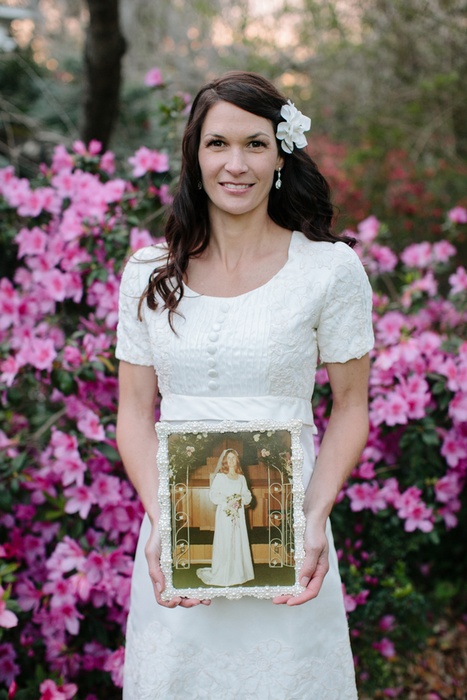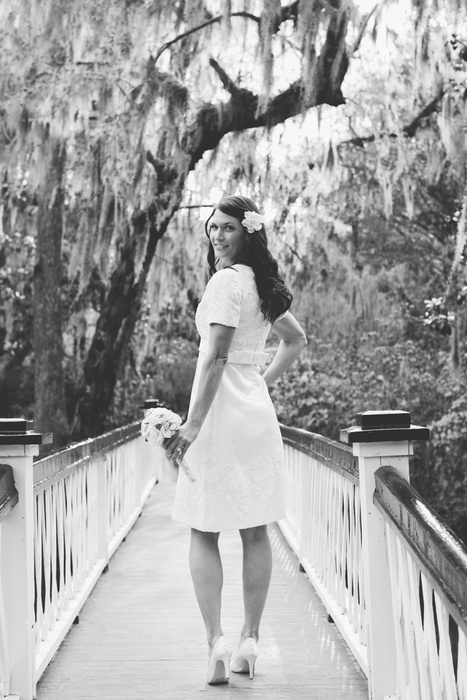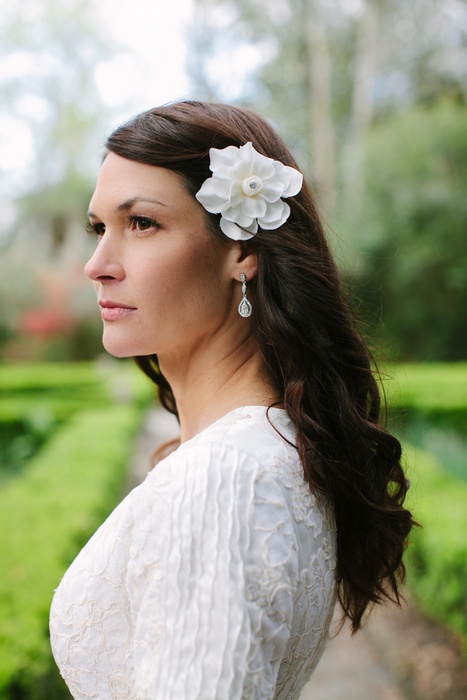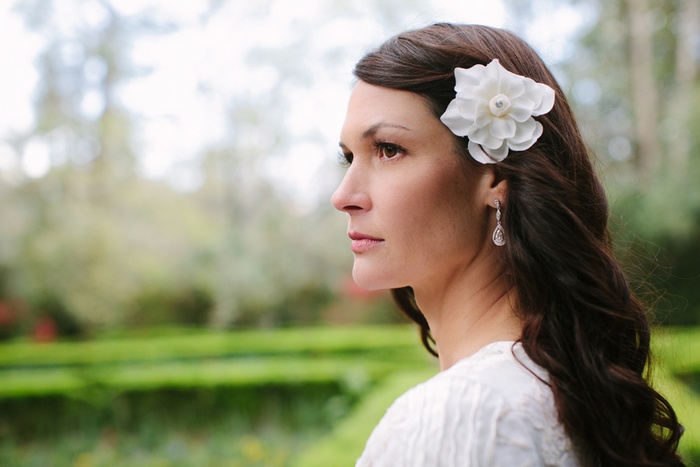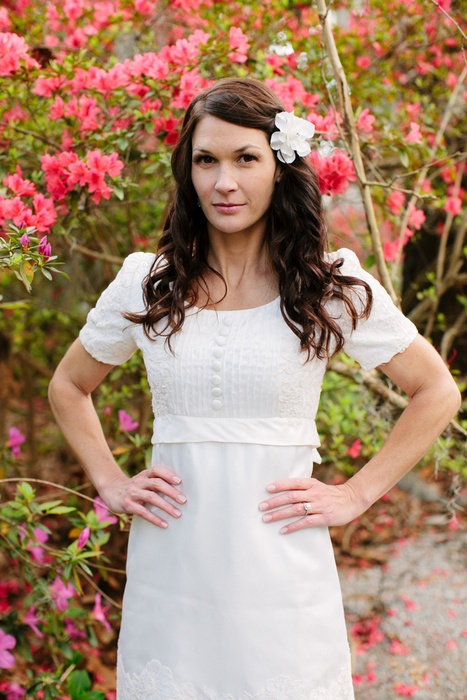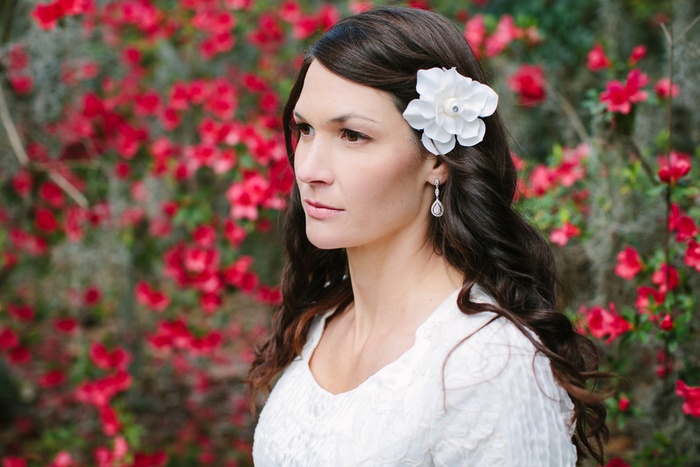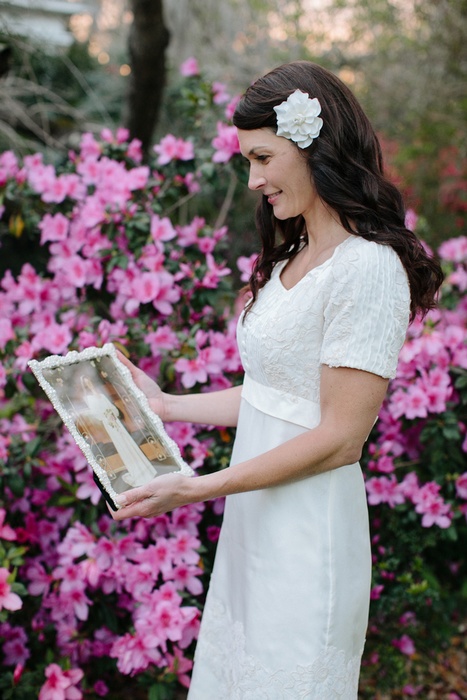 What are the challenges you faced planning an intimate wedding?
We didn't really face any challenges planning our wedding.  The only challenge was finding the right shoes for my dress… turns out I should have gone to Ann Taylor to start with.  : )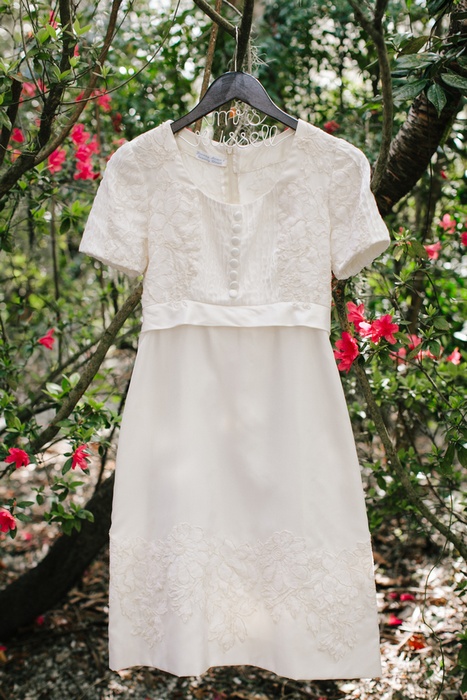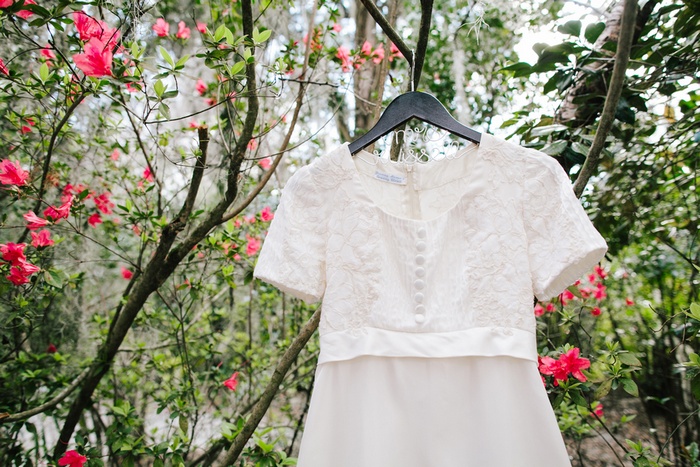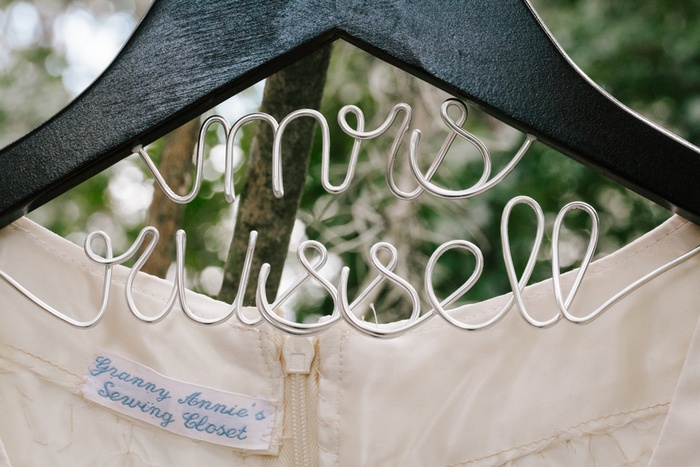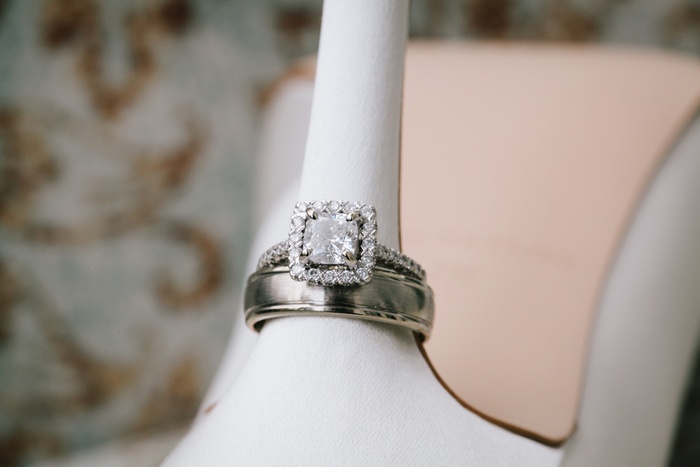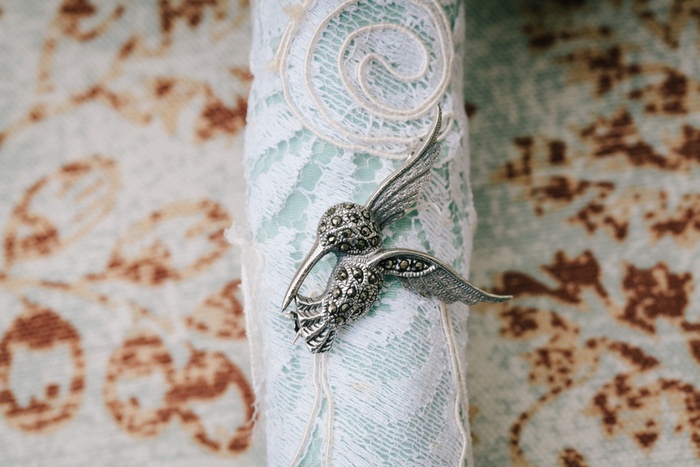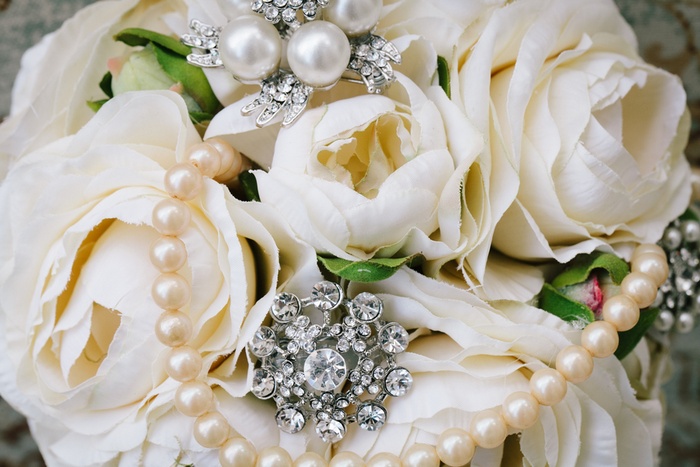 Was it difficult to pare down the guest list? 
We didn't want to have to stress about doing this so we eloped.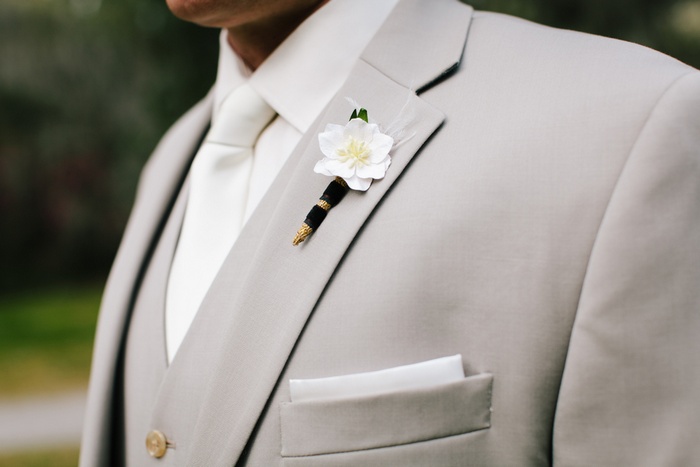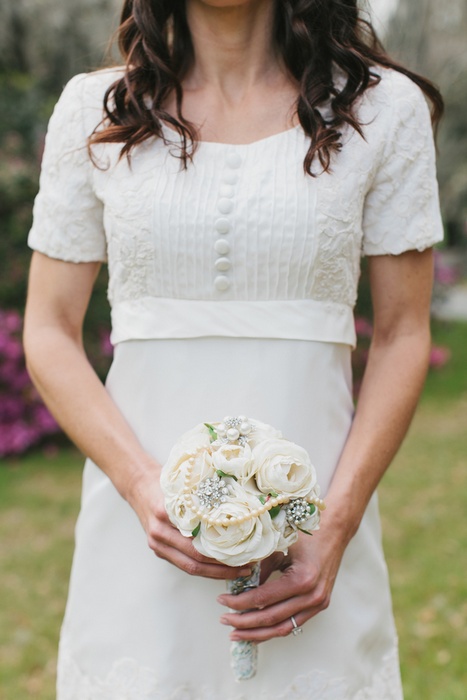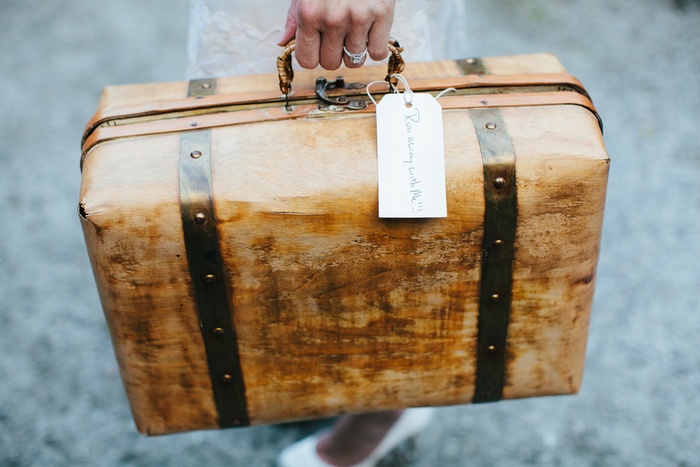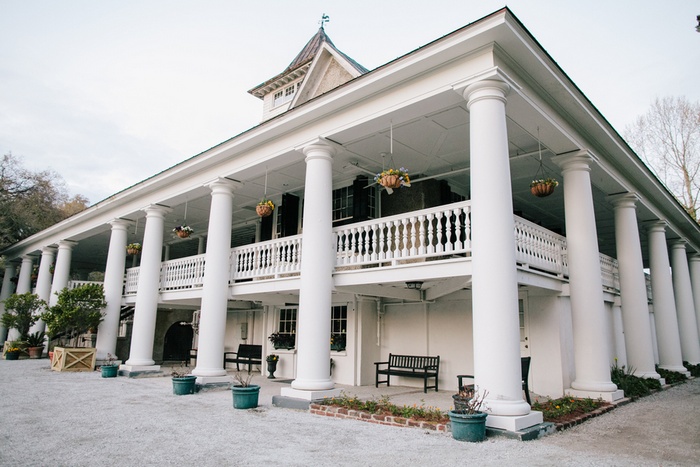 What were the highlights of the ceremony?
Being so in love that we were content being the only two there; wearing my mom's wedding dress (I re-made my mom's wedding dress that her aunt made for her in 1972.  It was a Romeo and Juliet style 70's dress and I transformed it have a modern 1930's feel. I had the photographer take a picture of me holding a picture of my mom in her wedding dress. I also made a wedding dress travel bag and accented it with lace from my mom's wedding dress); getting married in such a breathtaking location.
I also had many special details. I found a vintage suitcase to take pictures with and had Jimmy write "Run Away with Me!" on the tag. I made my brooch bouquet and wrapped the stems with lace from my mom's dress.  I also added my granny's pearls to the bouquet so I could have a little bit of her there with me. Jimmy and I had the photographer take a picture of us holding a picture of us at the Military Ball in 1993 when we were in high school.  Who knew after one dance and no call we would end up finding each other,  running away together, and getting married 20 years later.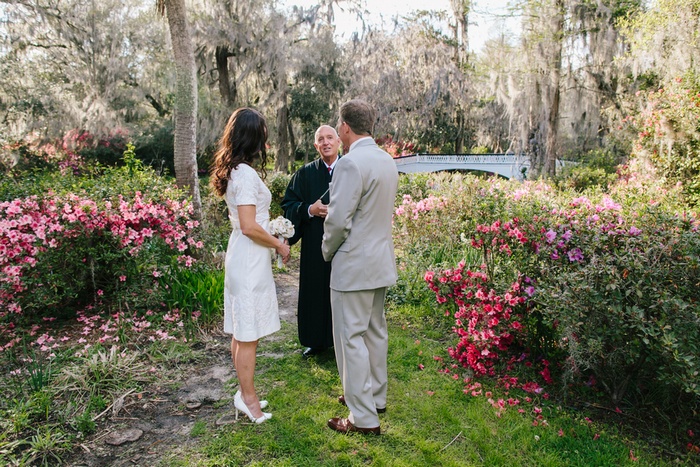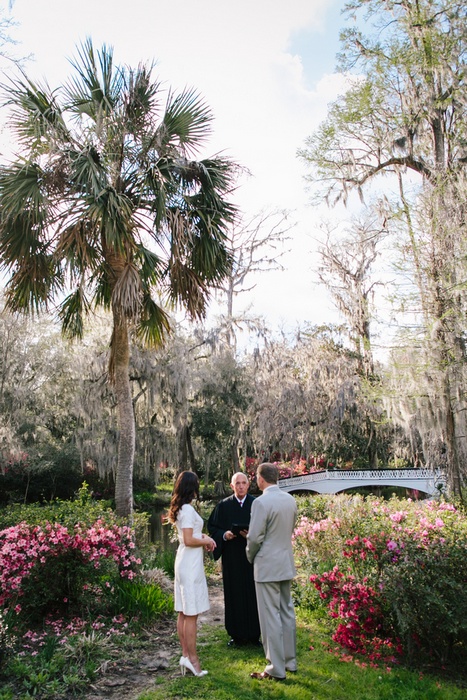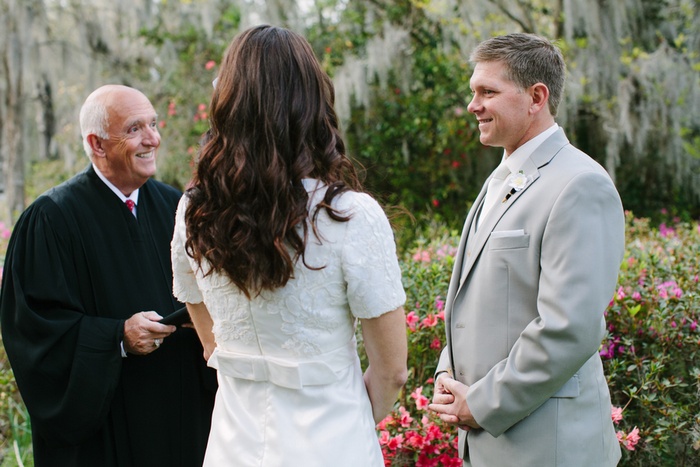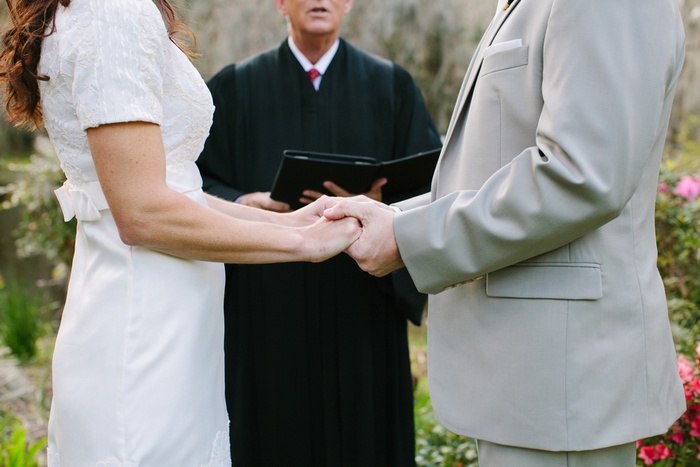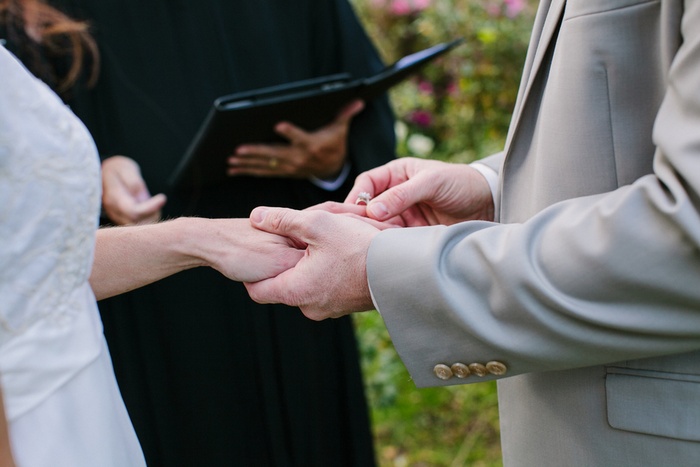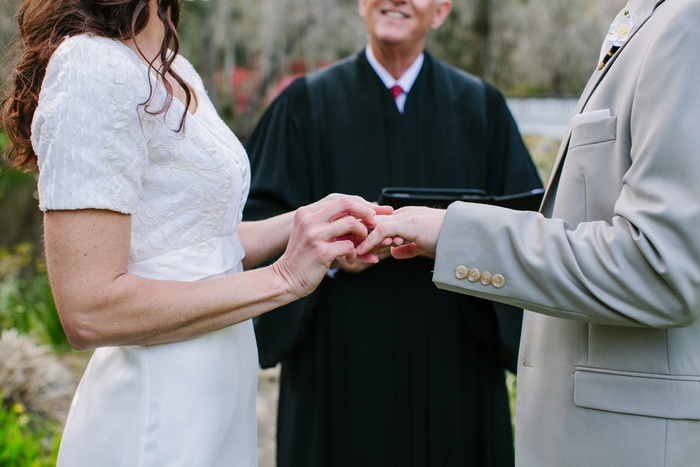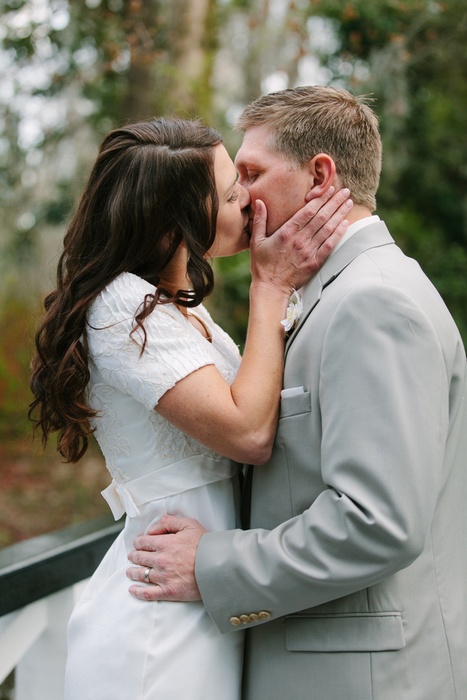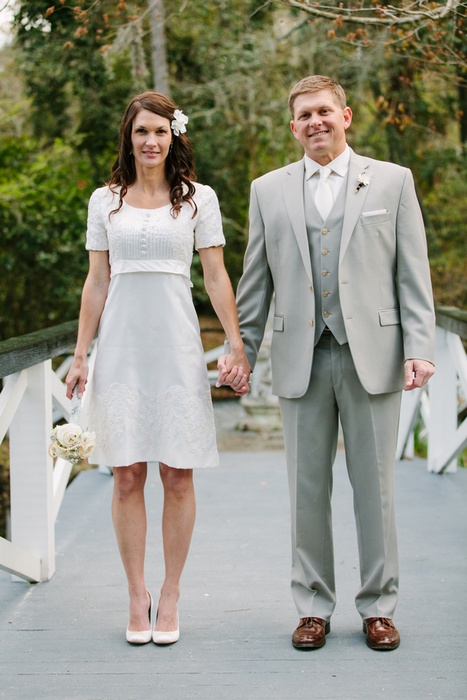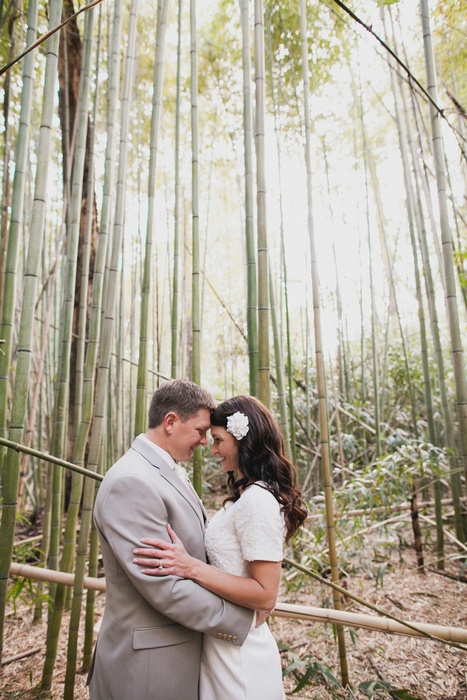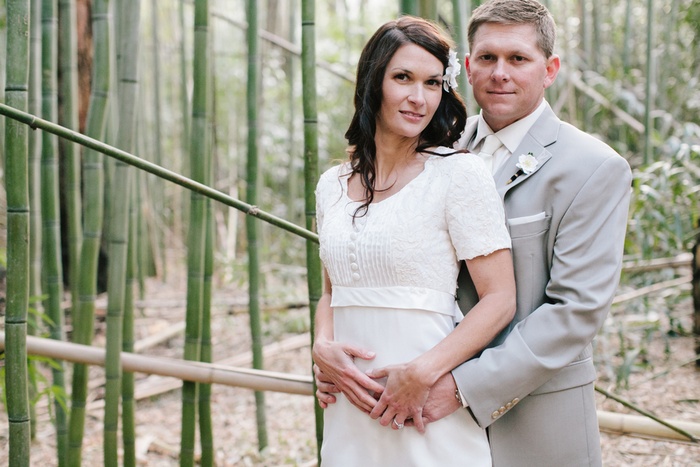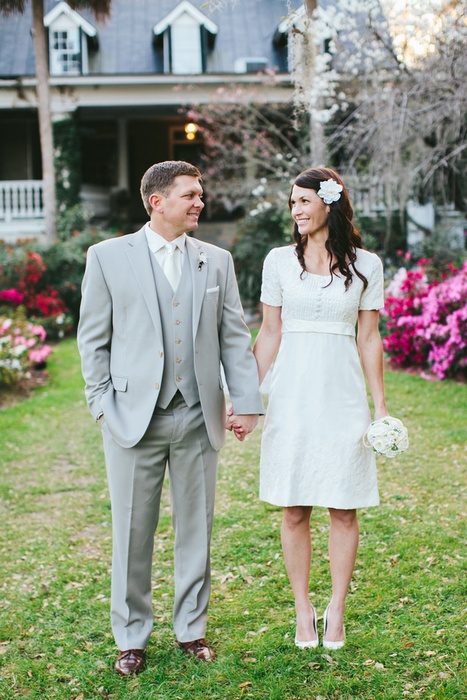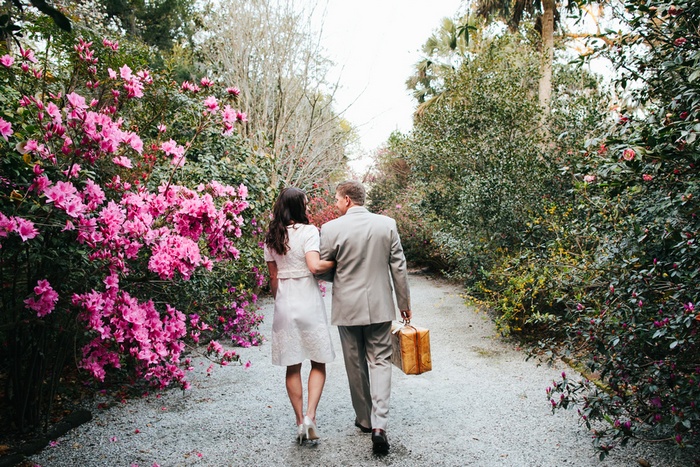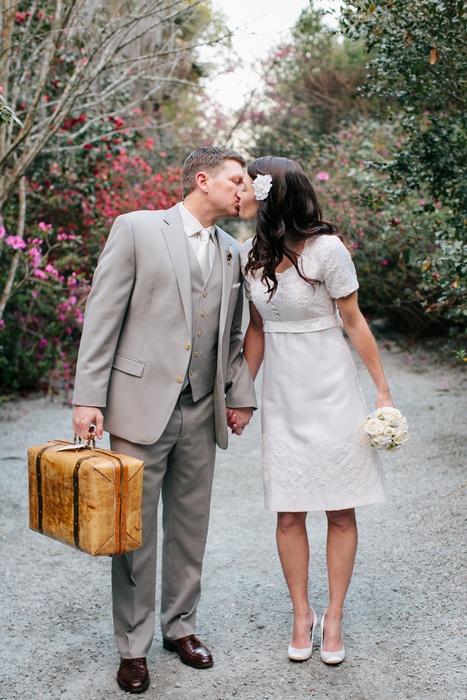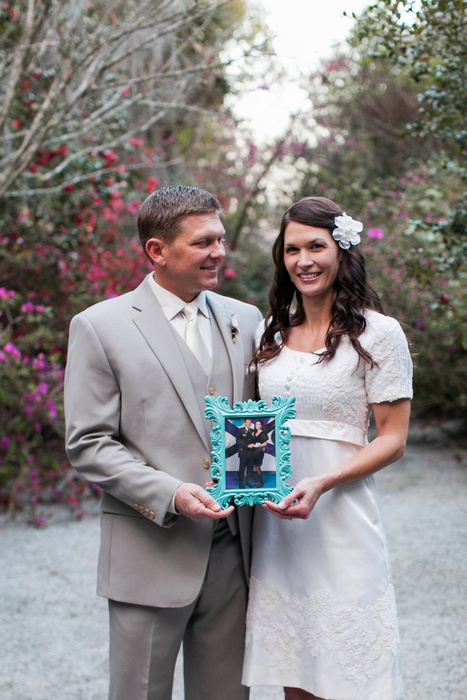 What advice would we give to couple considering having an intimate wedding?
DO IT!!! It's one of the most romantic things I've ever done and I've found myself wishing I could go back and do it all over again and it's only been a month and a half.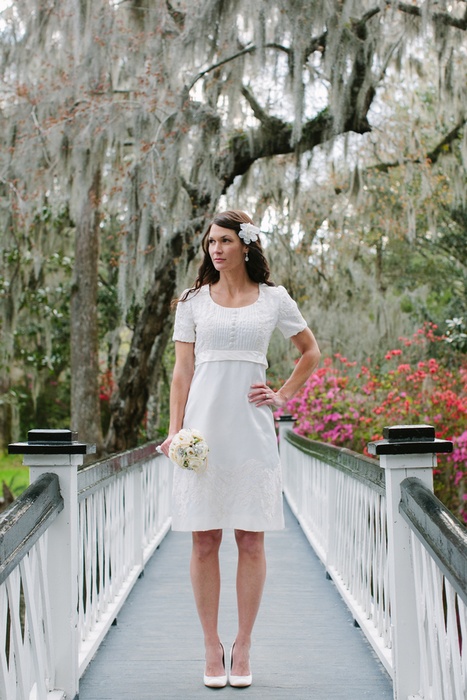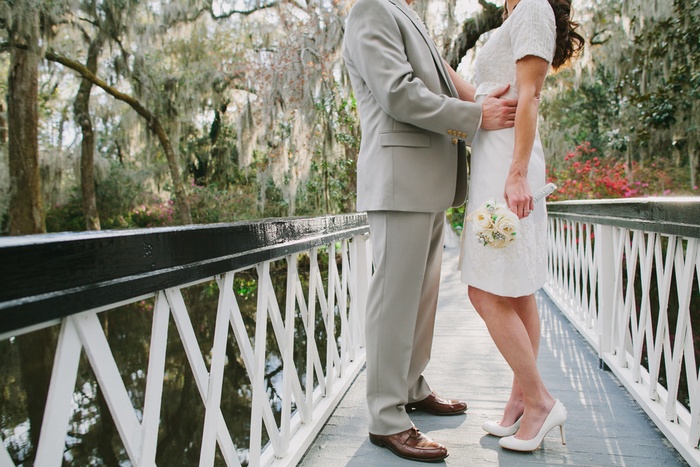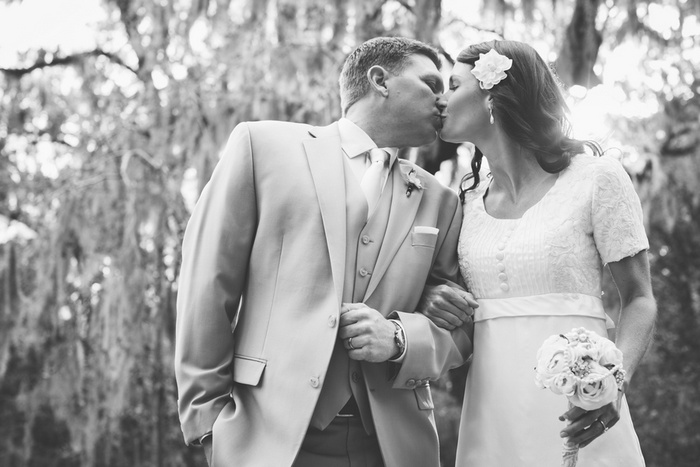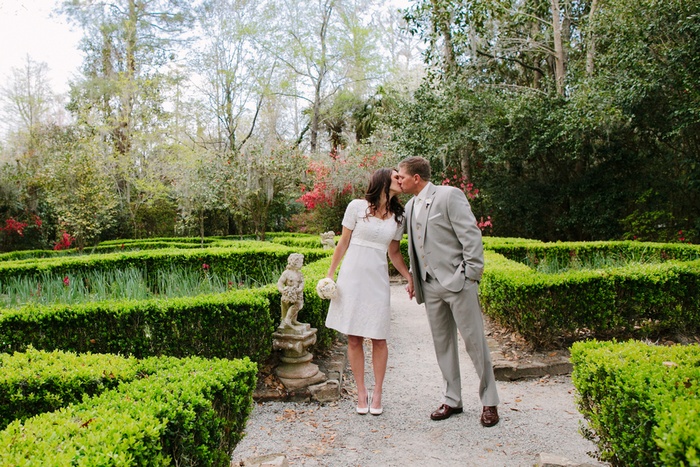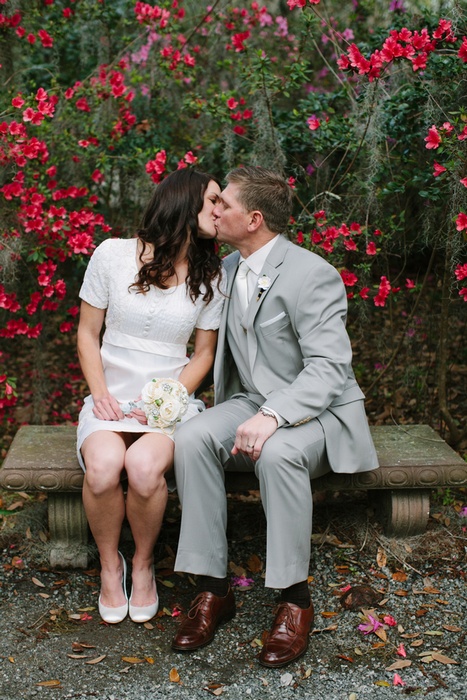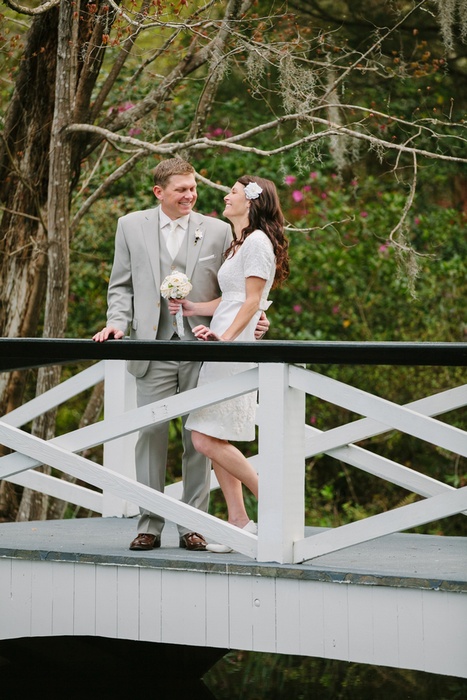 Vendors:
Venue: Magnolia Plantation and Gardens
Officiant: Doug Farmer 

Wedding Photographer: Shannon @ Riverland Studios, Charleston, SC