After realizing that the hassle and stress of wedding planning just wasn't for them, Michelle and Ben decided that eloping was more their style. They snuck away with only 6 people for a romantic ceremony that was low on stress and chock full of romance. Living in Portland, their dreams of an outdoor ceremony were difficult to pin down, but thanks to keeping things small, the couple was able to say their "I dos" beneath a gorgeous bridge in Cathedral Park.
A special thanks to Gabriel Boone Photography for letting us peek into this incredible day!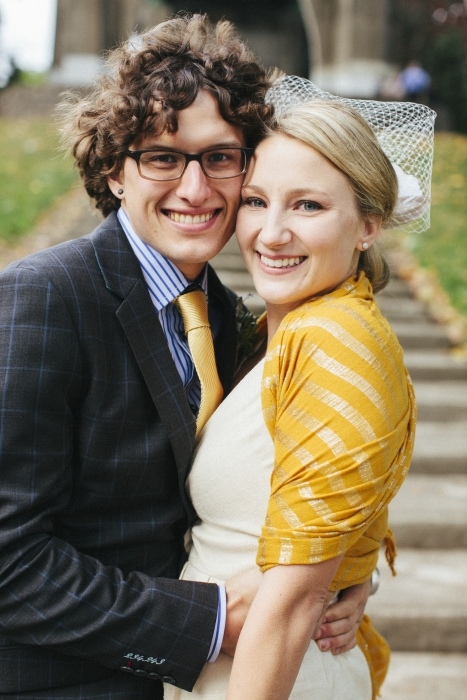 Michelle, 27 & Ben, 28
Portland, OR
Wedding Date: October 20, 2012
Number of Guests: 6
Wedding Cost: About $2,200 including everything except wedding rings (we couldn't afford them at the time, so we didn't exchange them at our wedding)
Wedding Ceremony Location: Cathedral Park, under the St. John's Bridge
Wedding Reception Location: Toasts at our home, followed by dinner at Ping and Karaoke at the Boiler Room.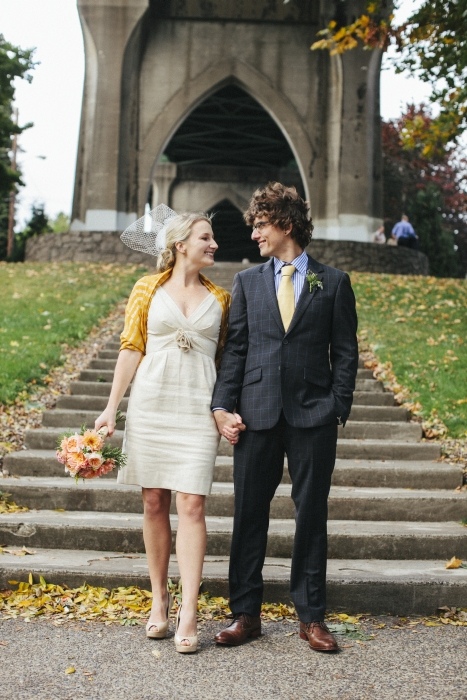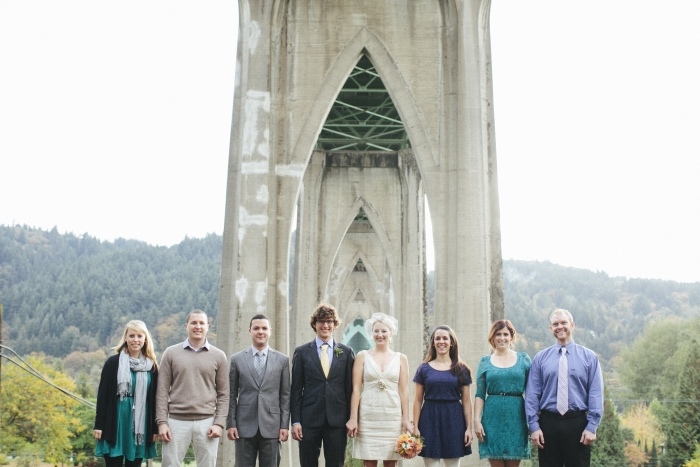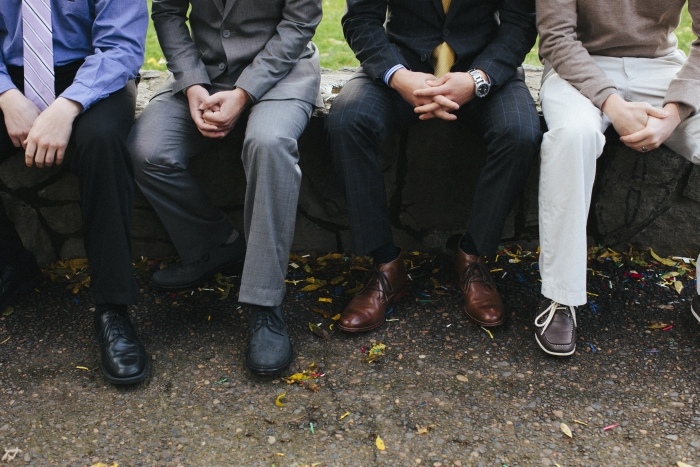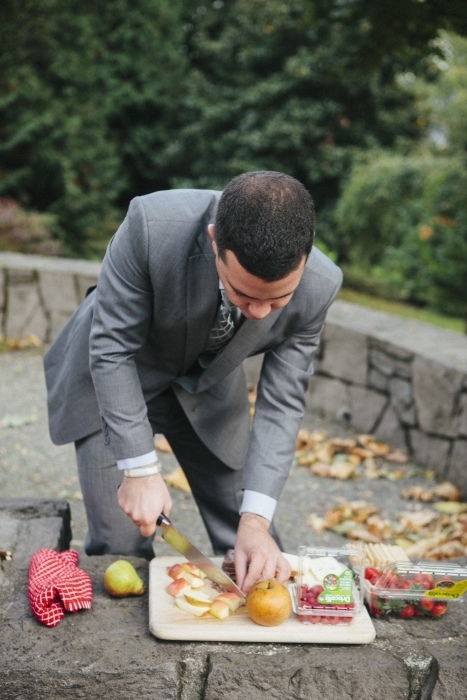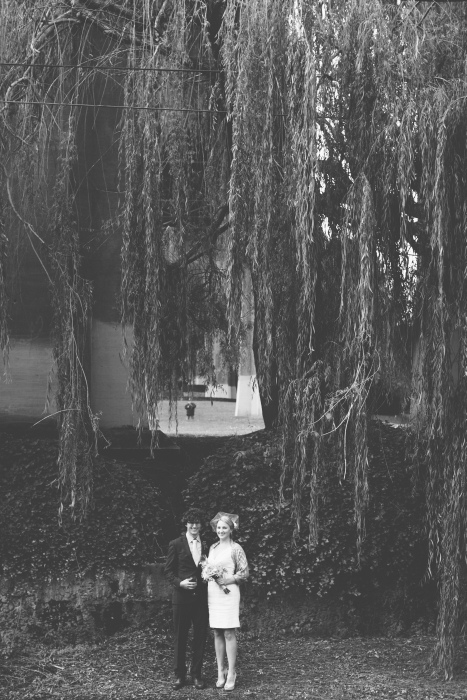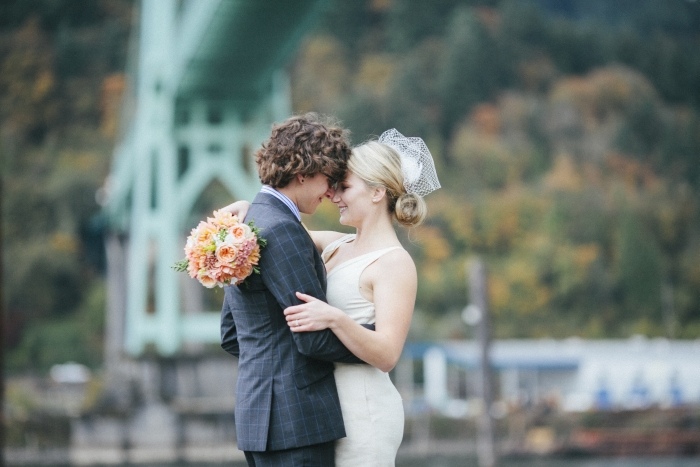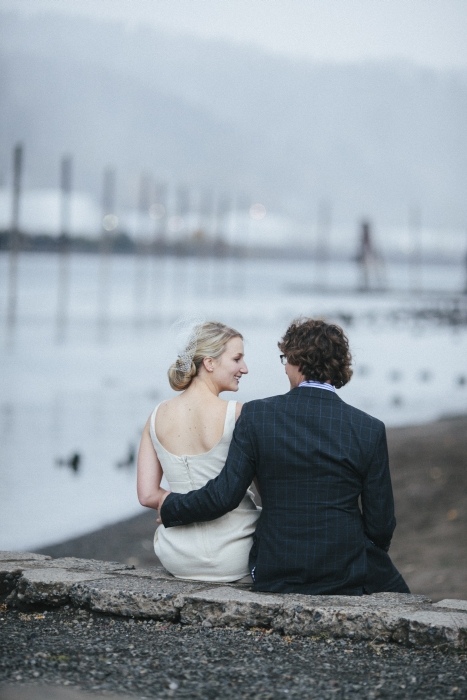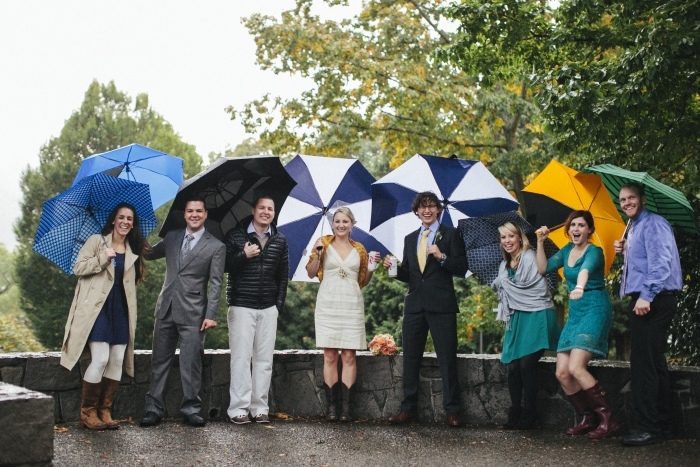 Why did you have an intimate wedding?
There were a lot of reasons for eloping. Planning a wedding was really stressful! We started out planning a more traditional wedding, but I felt obligated not to disappoint anybody, and it wasn't a fun experience for me. I was not someone who dreamed of her wedding, and I was also not that excited about being the center of attention. We realized that enjoying this event was the most important thing to consider.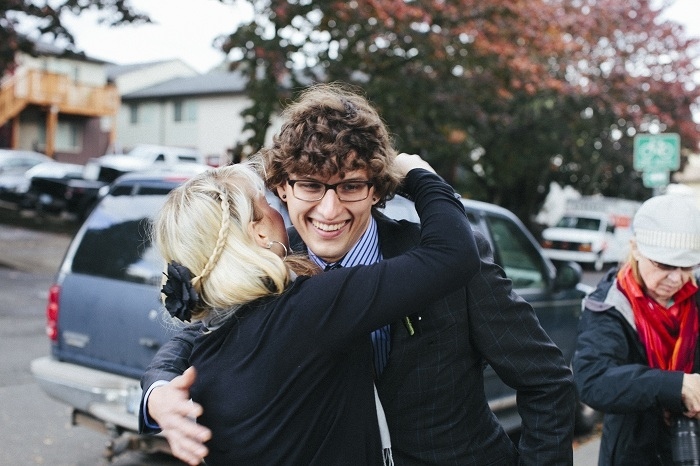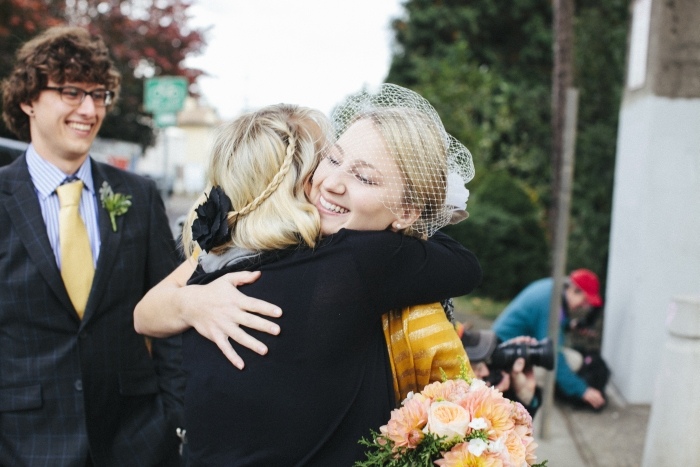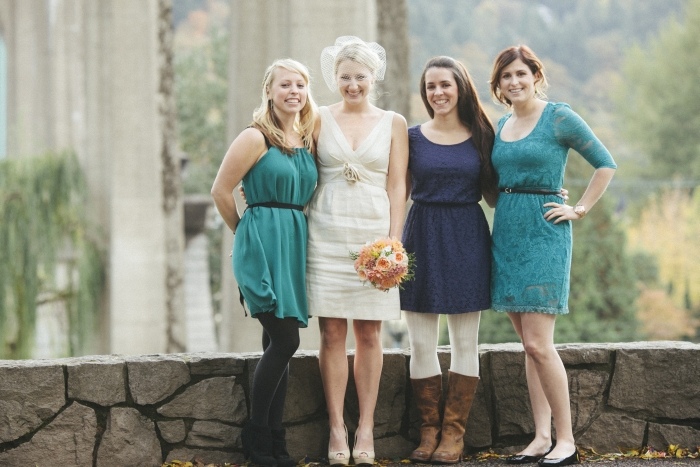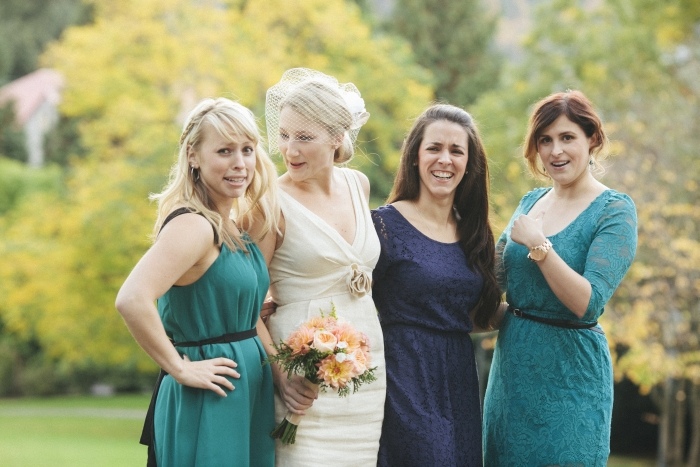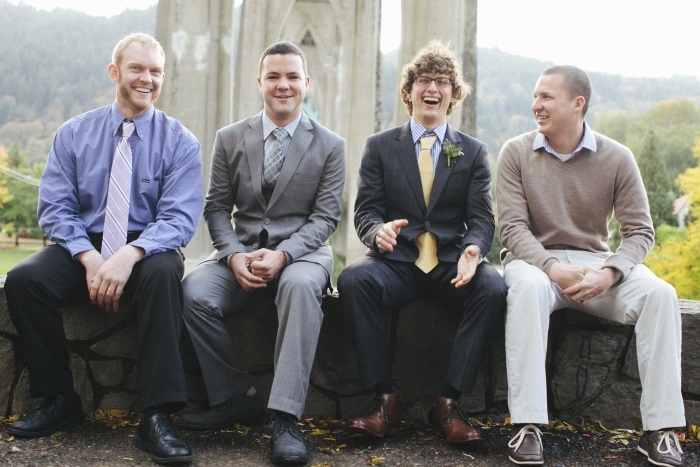 What are some the challenges that you faced planning an intimate wedding?
The only real challenge was the weather. We really wanted an outdoor wedding, but the weather forecast was for showers, so we had to find a backup location that was covered in case it rained. Luckily it was a small group and everyone was easygoing about the location. We told the officiant and the photographer the location the day of.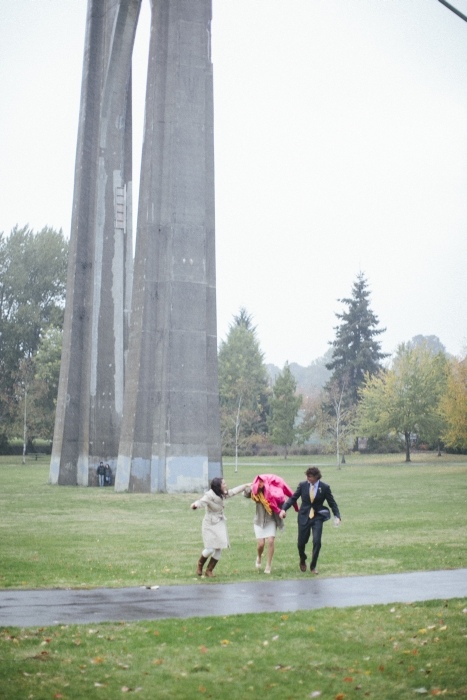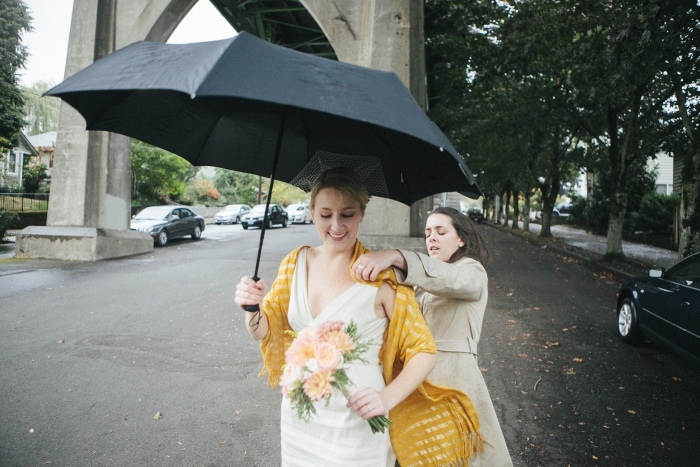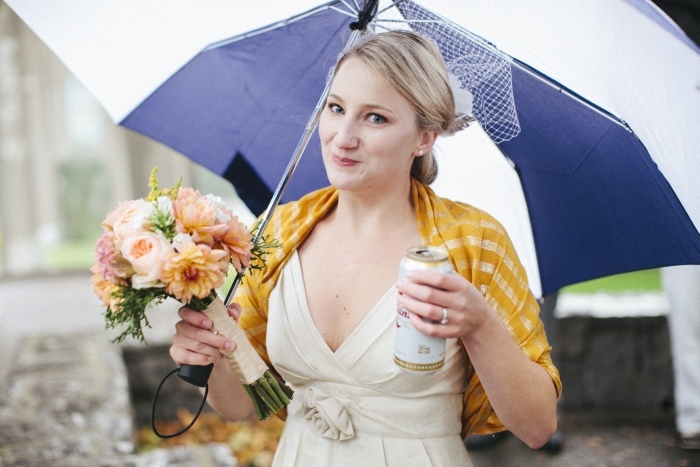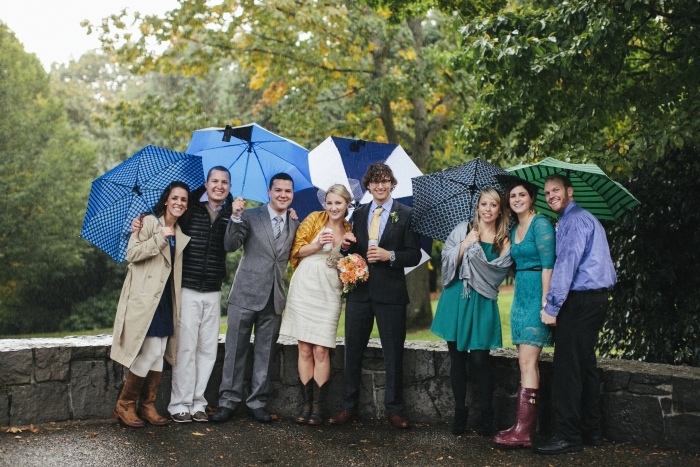 Was it difficult to pare down the guest list?
Of course there were people who were important to us who weren't there, but we decided to stick with just our witnesses and our housemates because we knew if we started inviting more people it would just keep growing.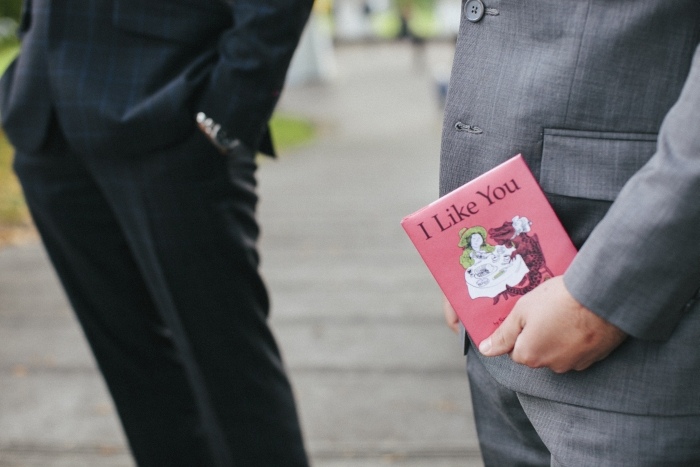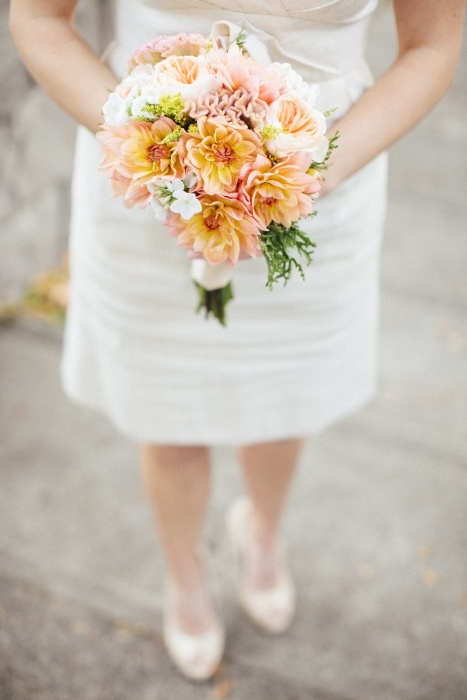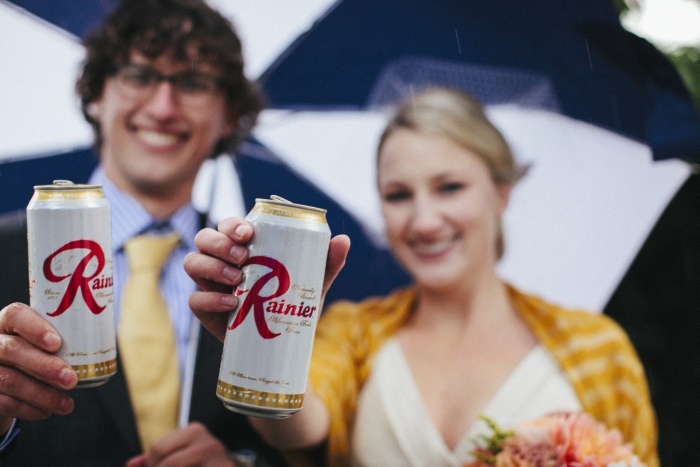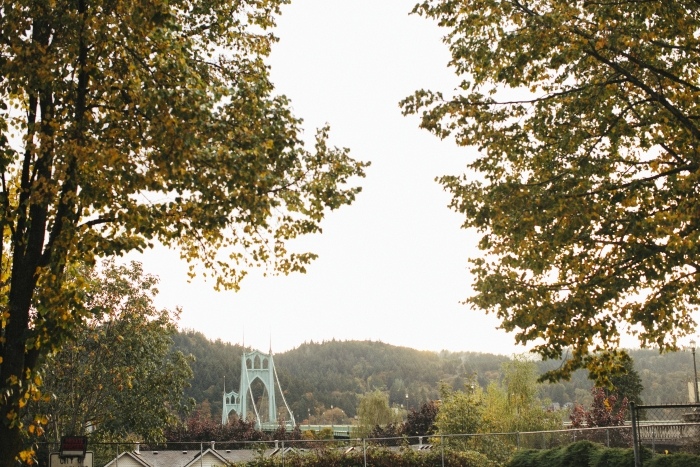 Did you have any 'issues' with the small guest list from friends and family? If so, how did you address them?
We told our family and friends after the fact, so mostly everyone was happy for us! I think it is hard not to be excited and happy for a couple when they get married!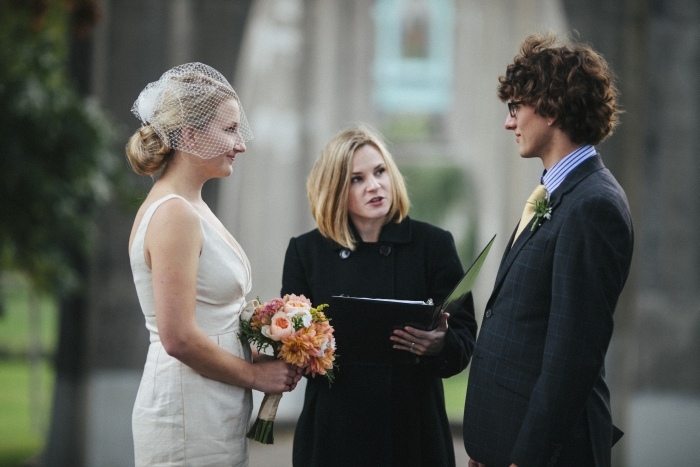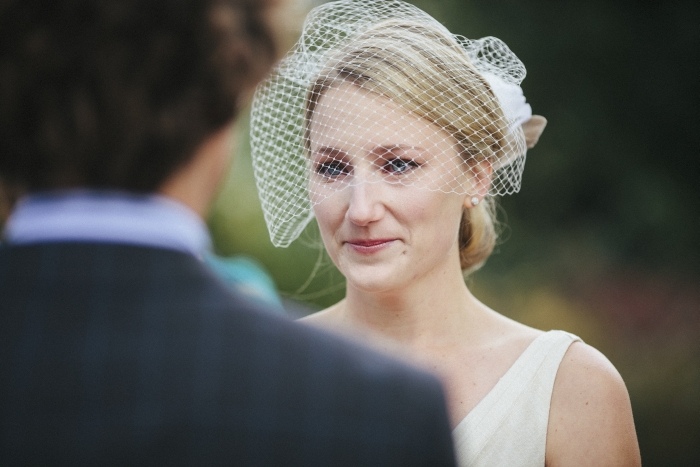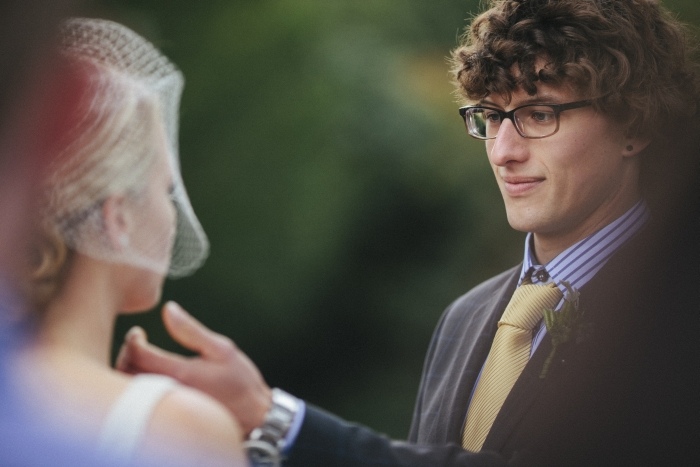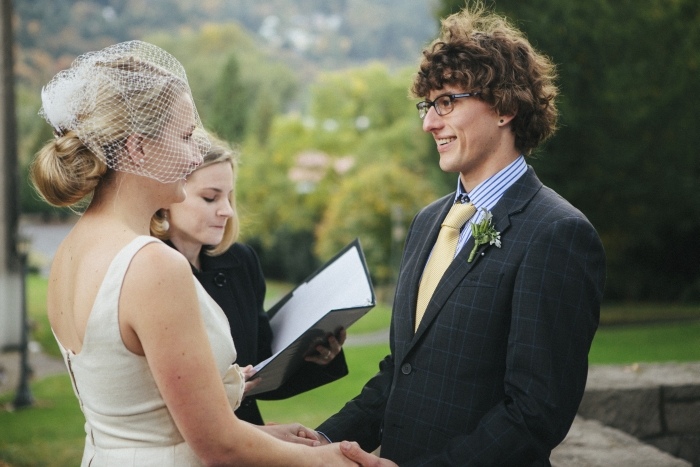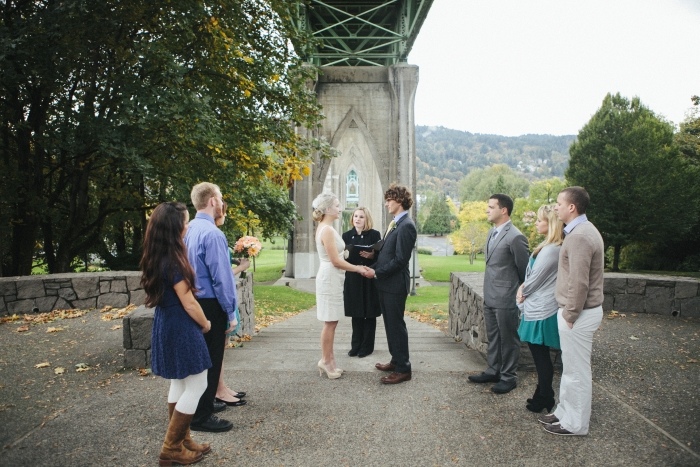 What were the highlights of the ceremony?
The location (which was a backup) was beautiful and we even got a rainbow after some rain showers. We used standard vows, but we picked out special readings. We read the picture book "I Like You" by Sandol Stoddard Warburg, and everyone had a good laugh. I also asked my witness and close friend to read from The Amber Spyglass, by Philip Pullman. It was the part that made me cry during the ceremony.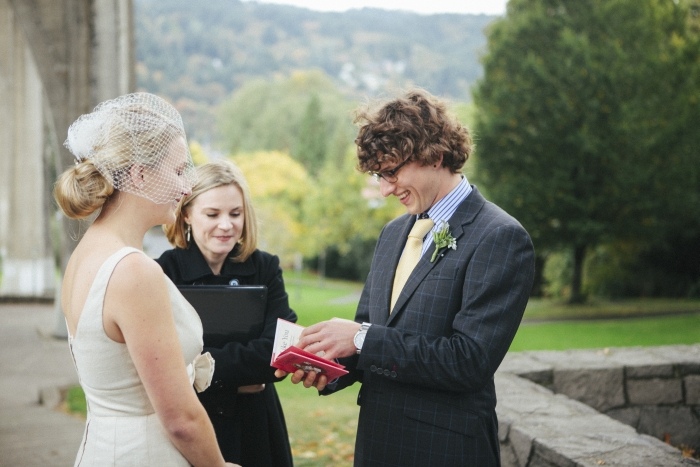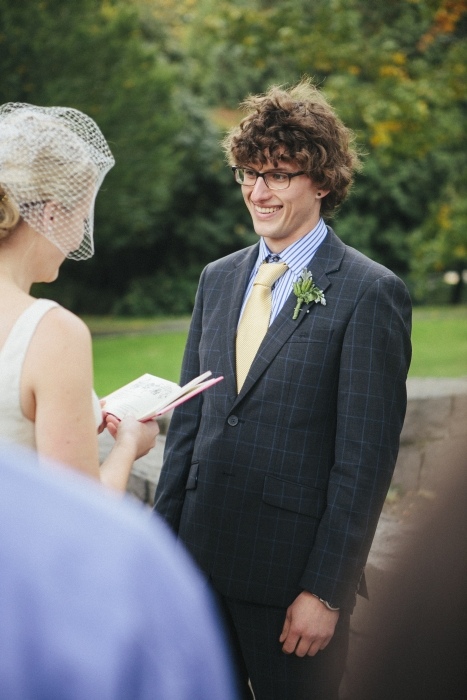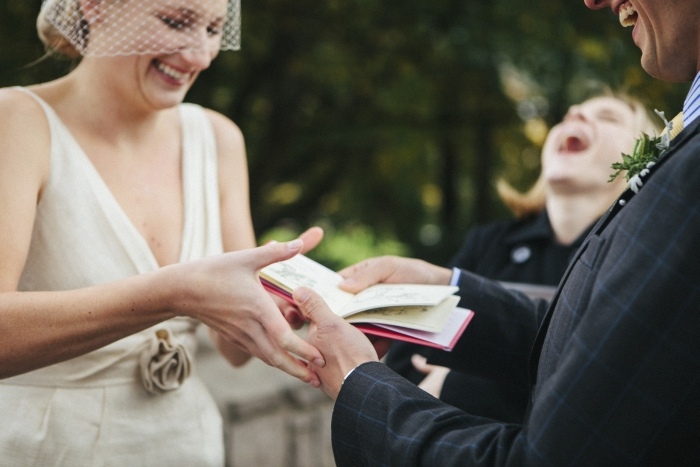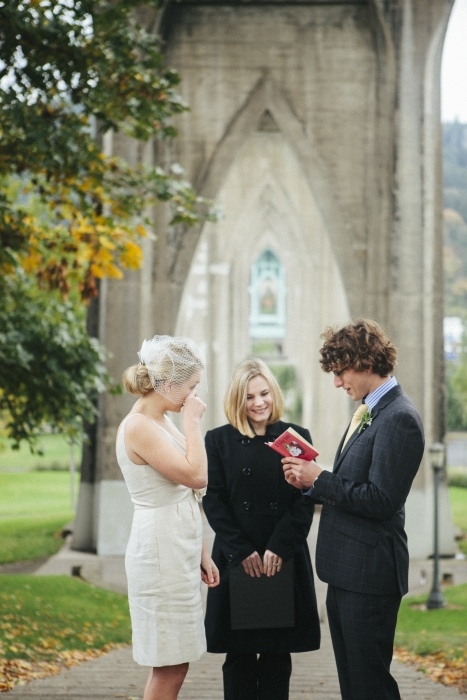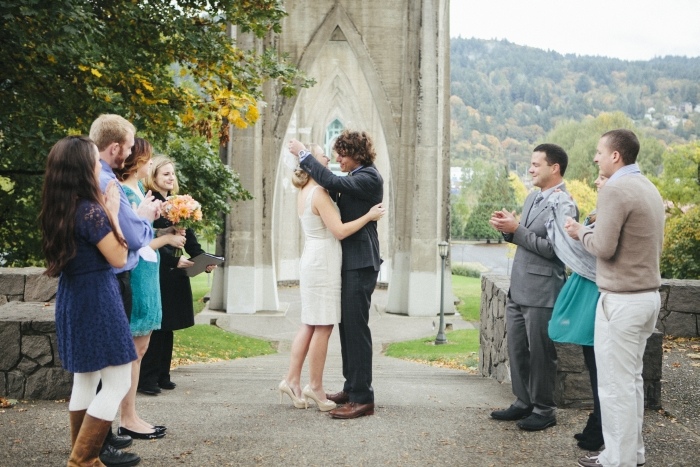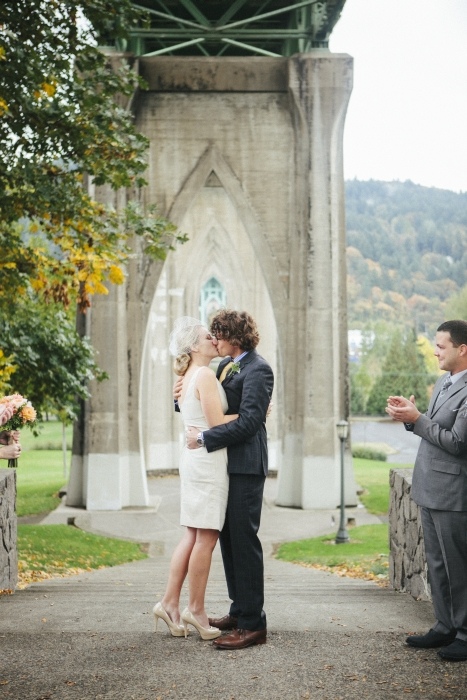 What were the highlights of the reception? 
We had a fabulous dinner at Ping in Old Town Portland and then went to sing karaoke at the Boiler Room. We had a really fun, relaxing day spending time with each other and our friends. The boiler room has a great black and white photobooth, so we also loved getting lots of photos there.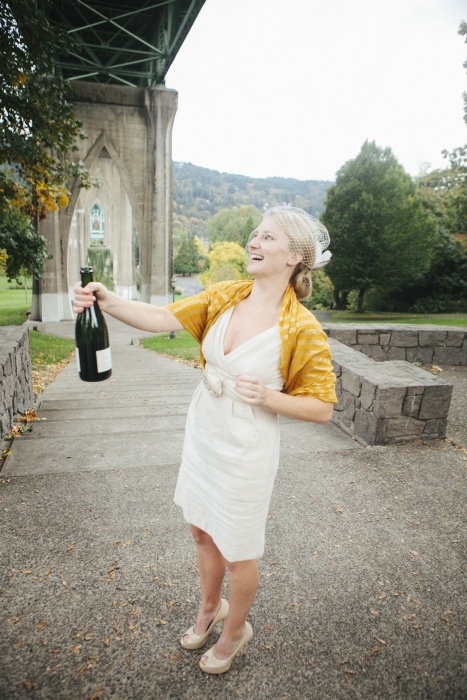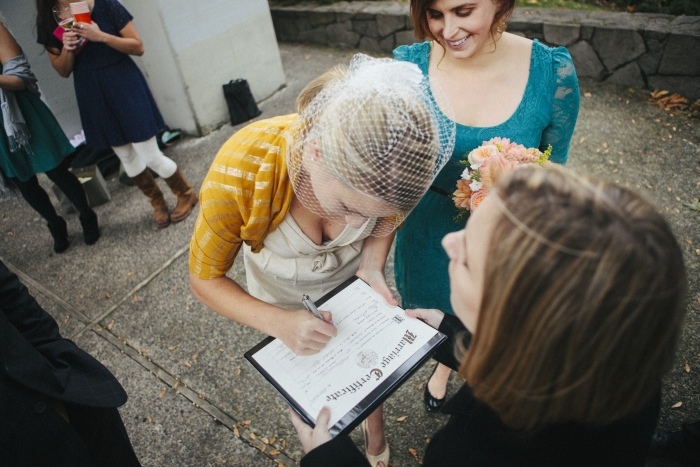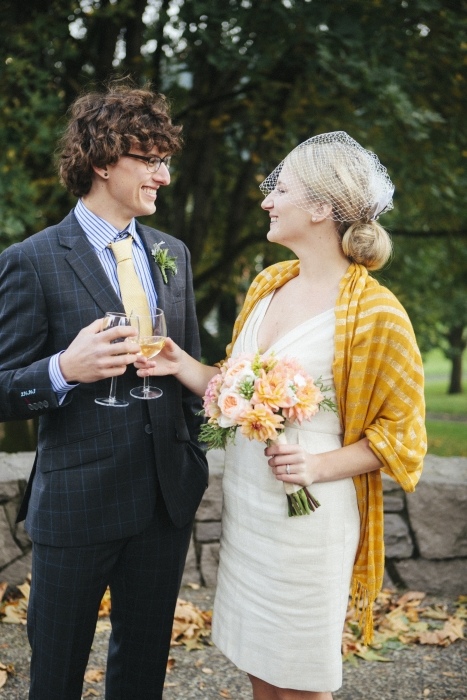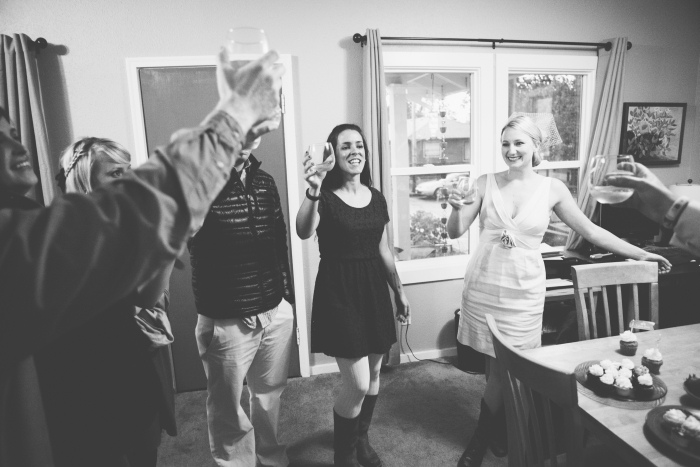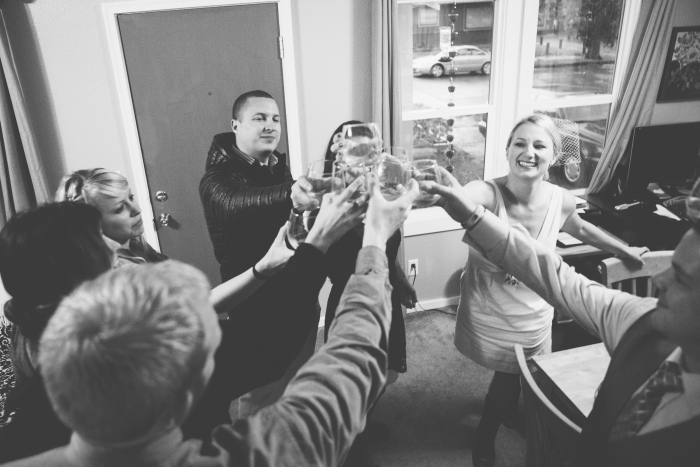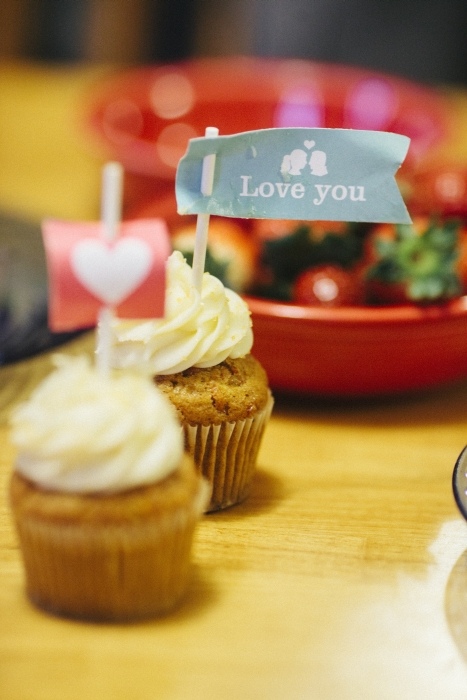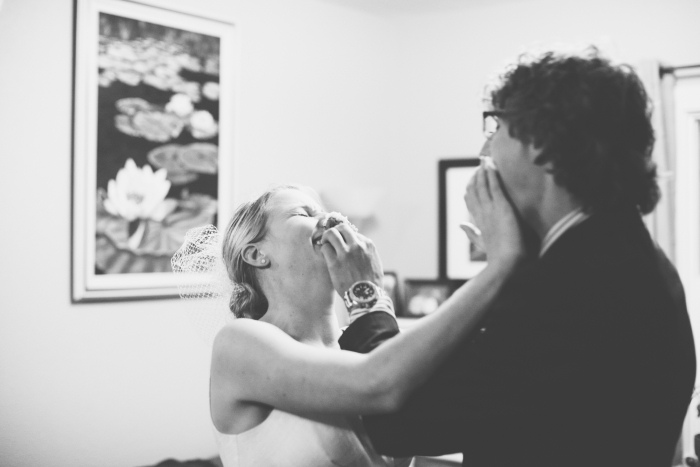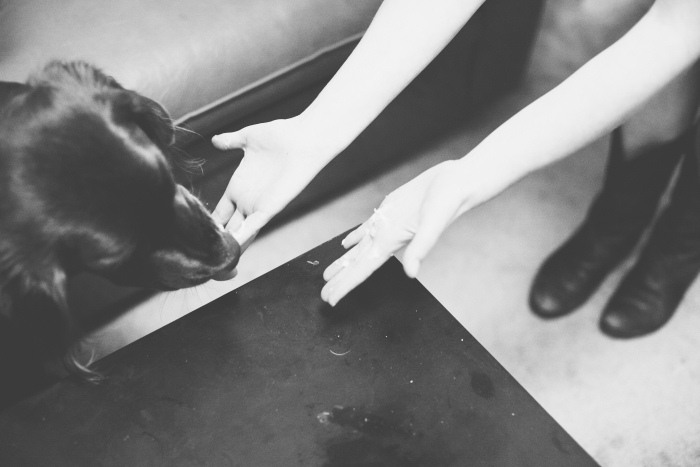 What was the best thing about having an intimate wedding?
It was easy and stress-free. We were relaxed and so happy.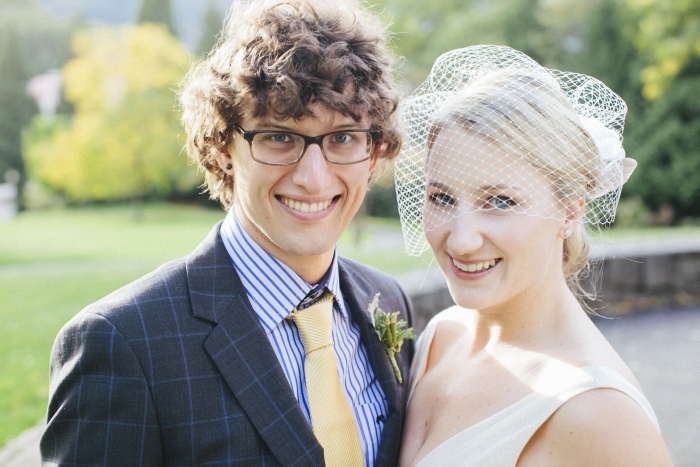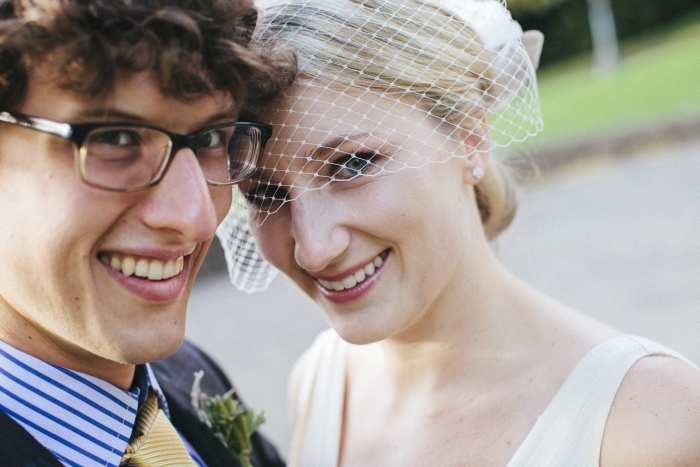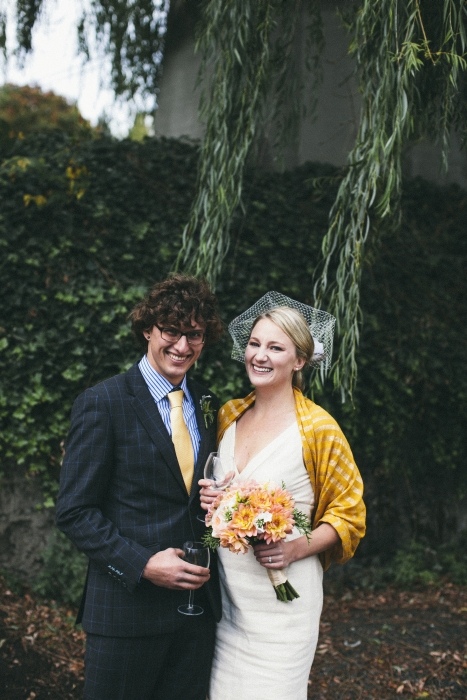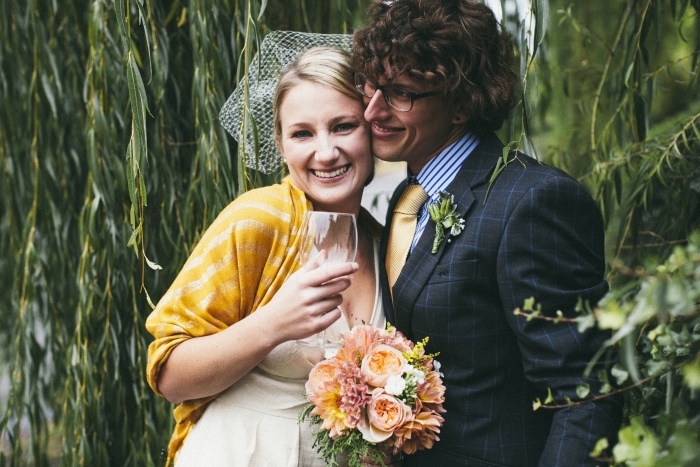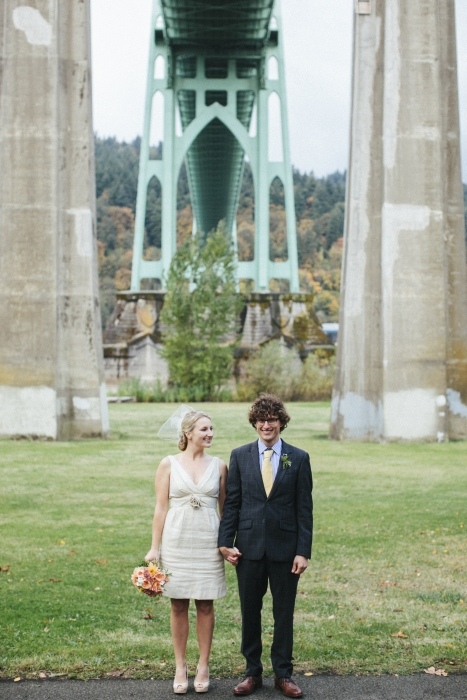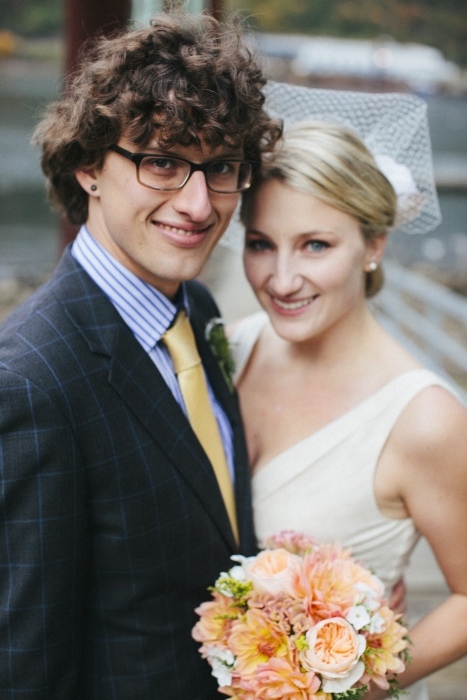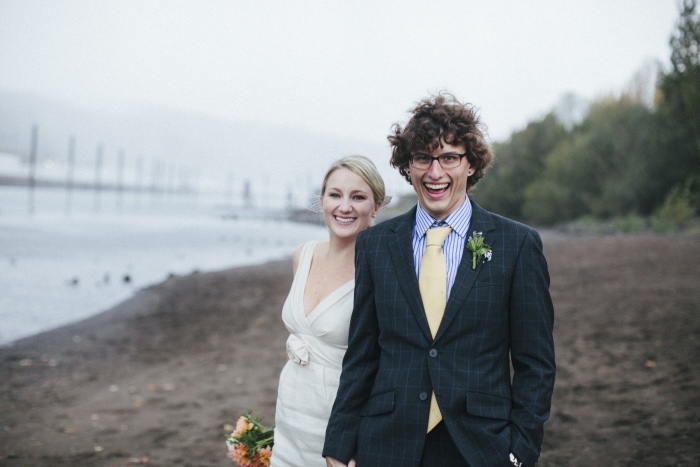 What advice do you have for couples who are considering an intimate wedding?
Follow your heart. Don't feel bad about disappointing other people- you should enjoy the day!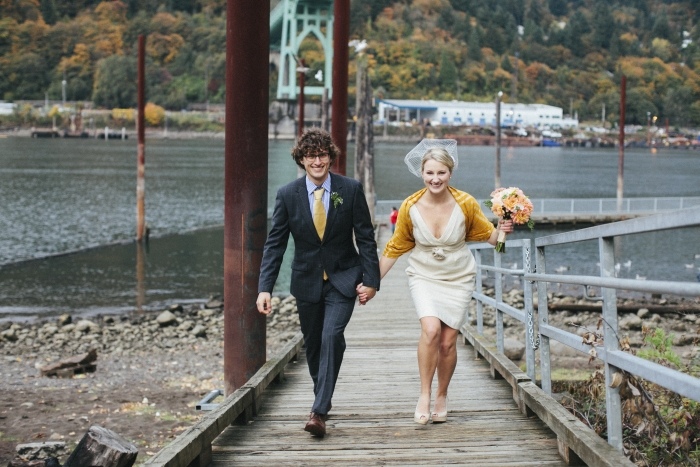 Vendors:
Bride's Attire: J.Crew
Bride's Shoes: Cole Haan
Veil/Accessories: Etsy seller Pomp and Plumage
Groom's Attire: Moods of Norway (suit), Nordstrom (tie), John Helmer Haberdasher (suspenders)
Groom's Shoes: Cole Haan
Flowers: New Seasons Market
Photography: Gabriel Boone Photography
Cupcakes: Saint Cupcake