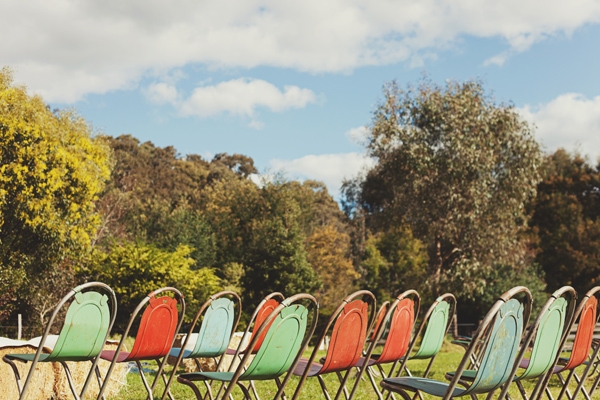 Can you imagine stumbling on these colorful retro chairs at a yard sale?
Retro chairs are all the rage for both wedding and ceremony seating. They add a fun, whimsical element to retro-inspired weddings. Aside from yard sales, Kijiji, Craigslist or the Habitat Restore are all possible sources for retro chairs.
Here are a few ways that retro chairs are used:
I especially love these ones because they are cushioned!:)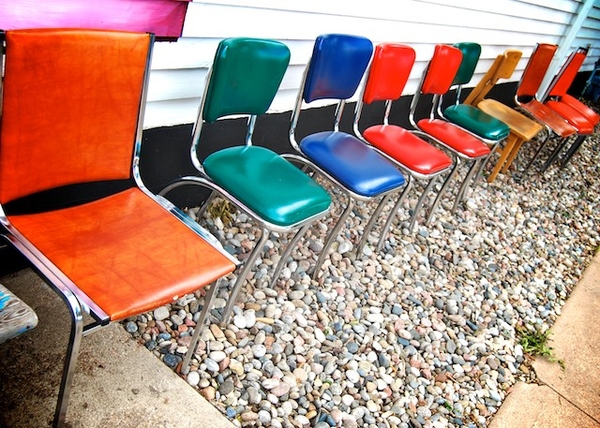 These chairs bring me right back to my school days.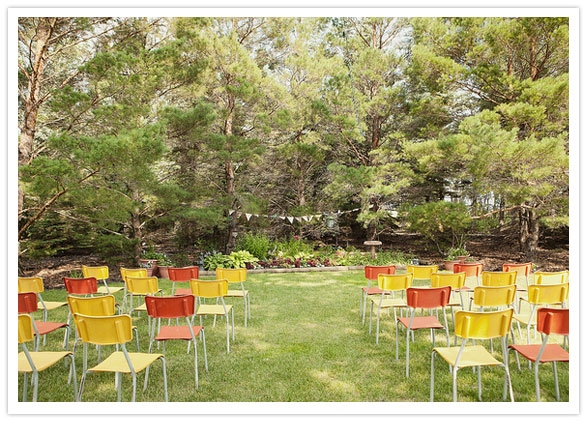 These mismatched vintage lawn chairs are my absolute fave!! I'm sure you could snatch these up at yard sales.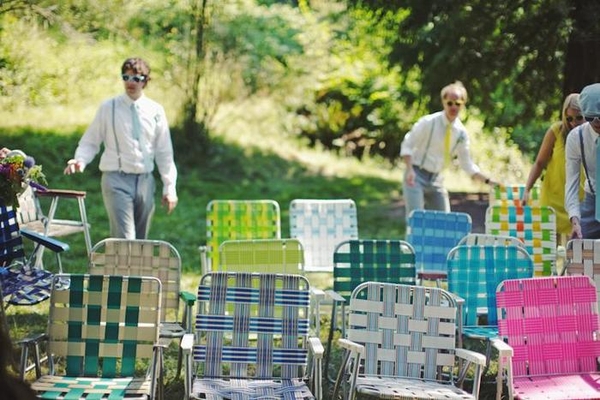 If you stumble on some ugly folding chairs at a yard sale, paint them!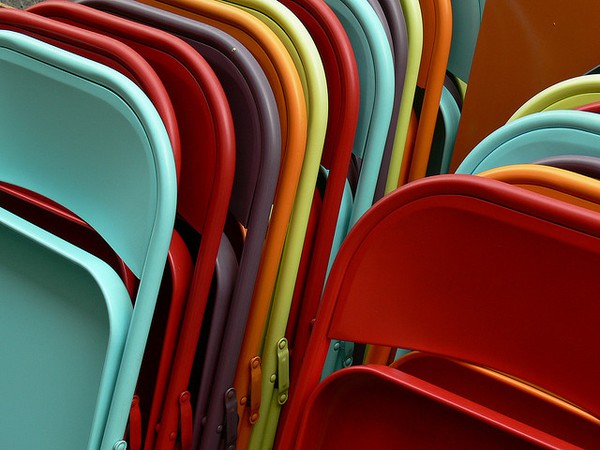 If your wedding is next year – you have lots of time to scour yard sales and thrift shops for wedding chairs. Once you're done with them you can sell them and recoup your investment.
Photo One: Ruffled; Photo Two: Hindsight Bride; Photo Three:Andrea Reh; Photo Four: BlainPhoto; Photo Five: Hindsight Bride; Photo Six: Weddings Online; Photo Seven: Manuel/MC