After falling in love with the city of New Orleans on a pre-wedding birthday trip, Sandra and Larry decide to scrap their original plans for a larger hometown wedding, in favor of a smaller destination wedding in Nola instead. With a small group of close friends by their side – and a tv commercial shooting across from their ceremony site – the couple embraced all that New Orleans has to offer on their wedding day, exchanging their vows in Jackson Square and celebrating their nuptials French Quarter style at the Original French Market Restaurant.
Special thanks to Eddie of Marroquin Photography for capturing all the excitement of Sandra and Larry's big day and sharing the photos with us today!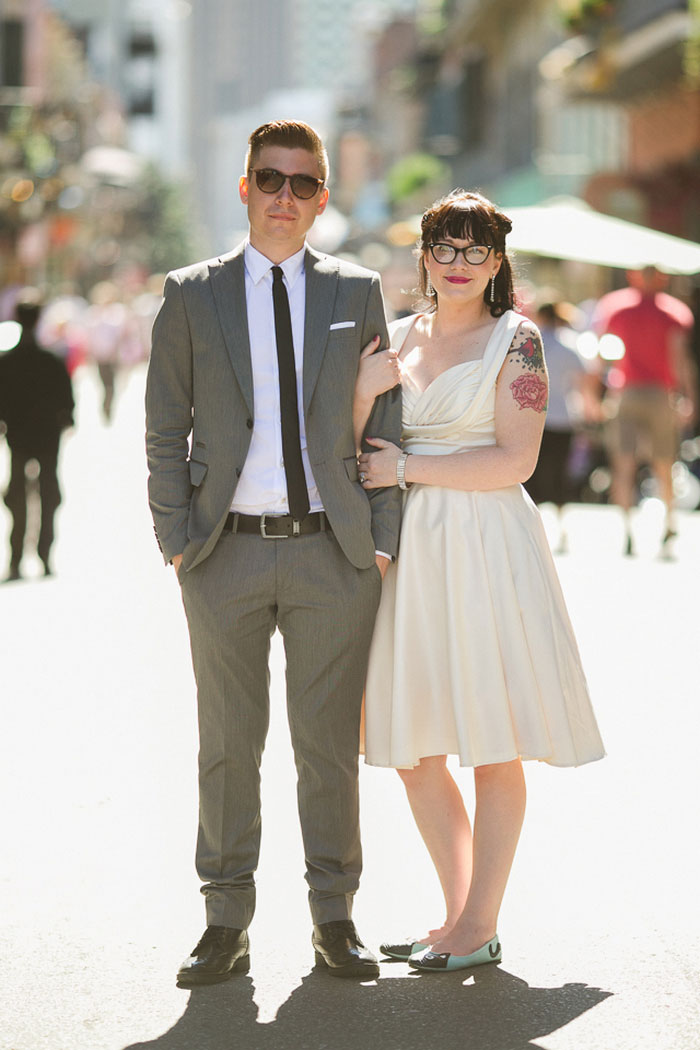 Sandra, 31 & Larry, 34
New Orleans, LA
Wedding Date: October 4, 2014
Number of Guests: 22
Wedding Cost: $8,000
Wedding Ceremony Location: Jackson Square by Helene Goldstein
Wedding Reception Location: the Original French Market Restaurant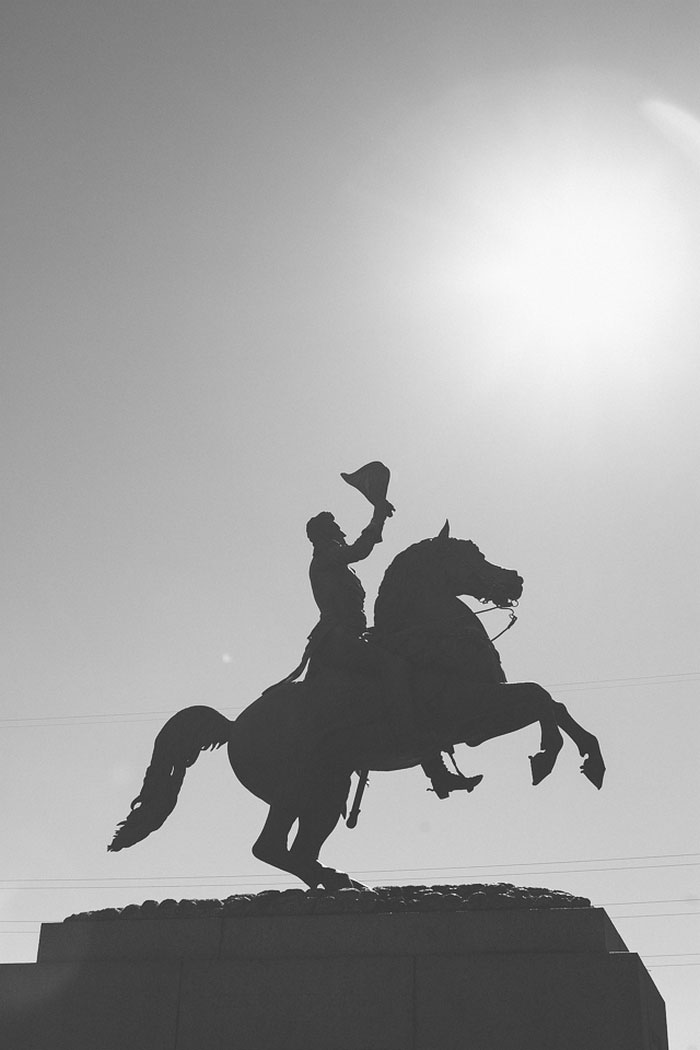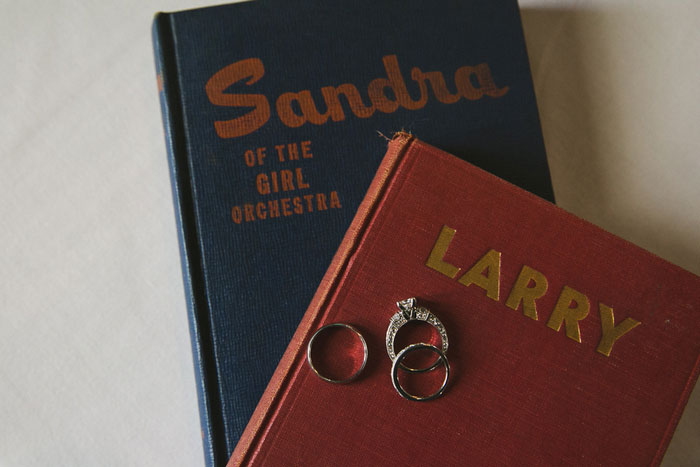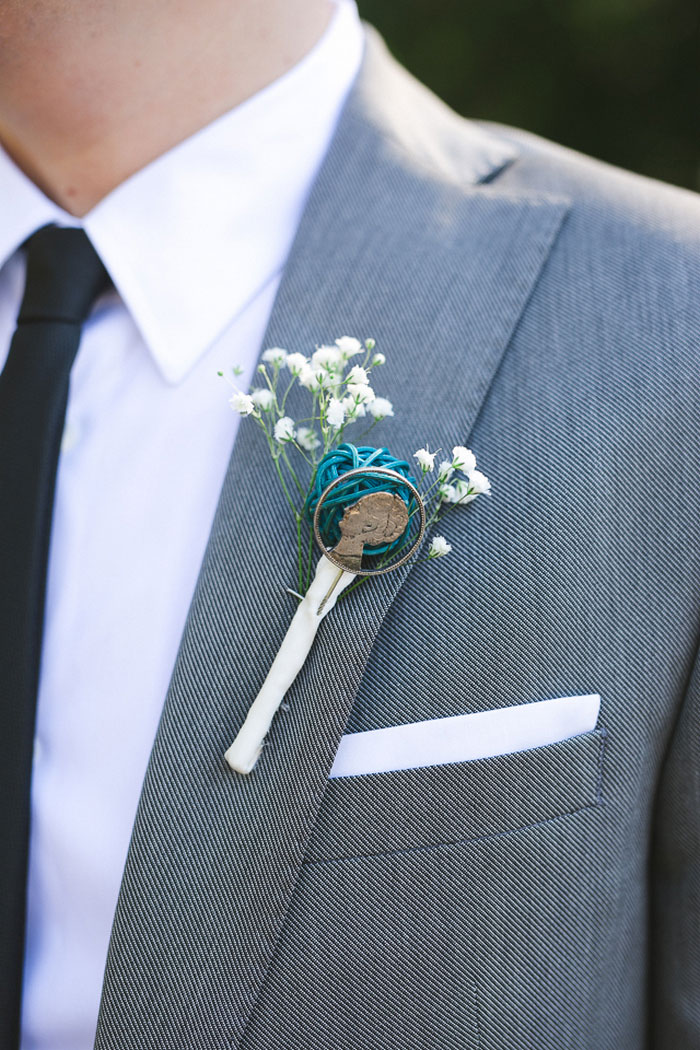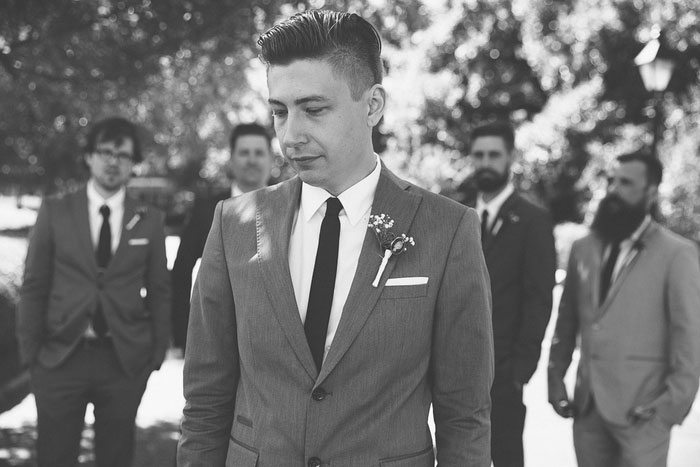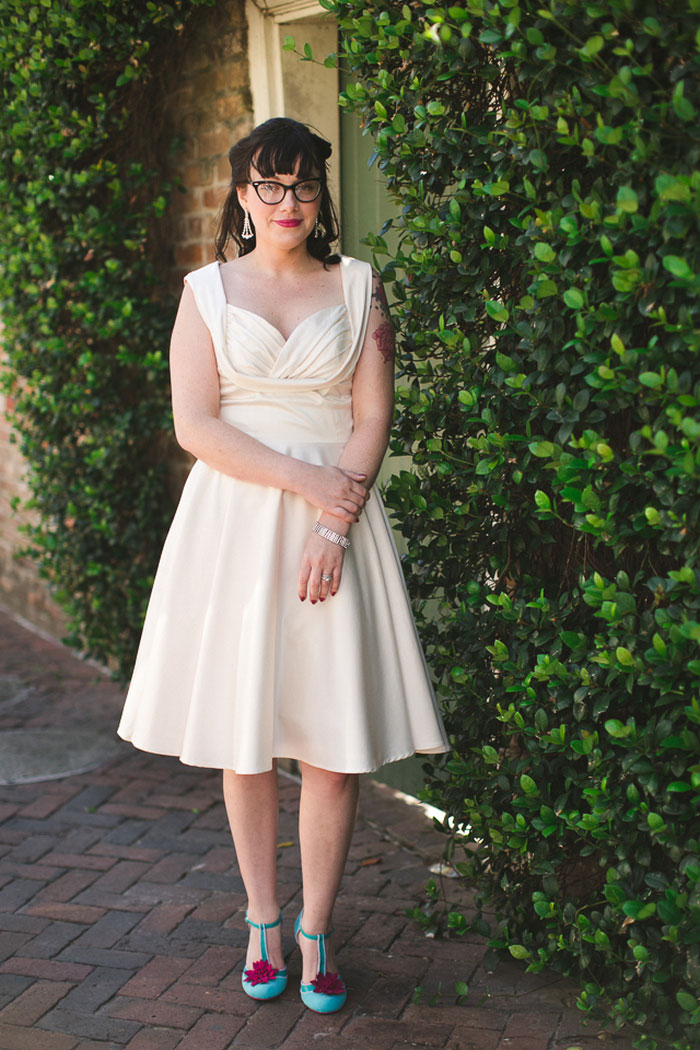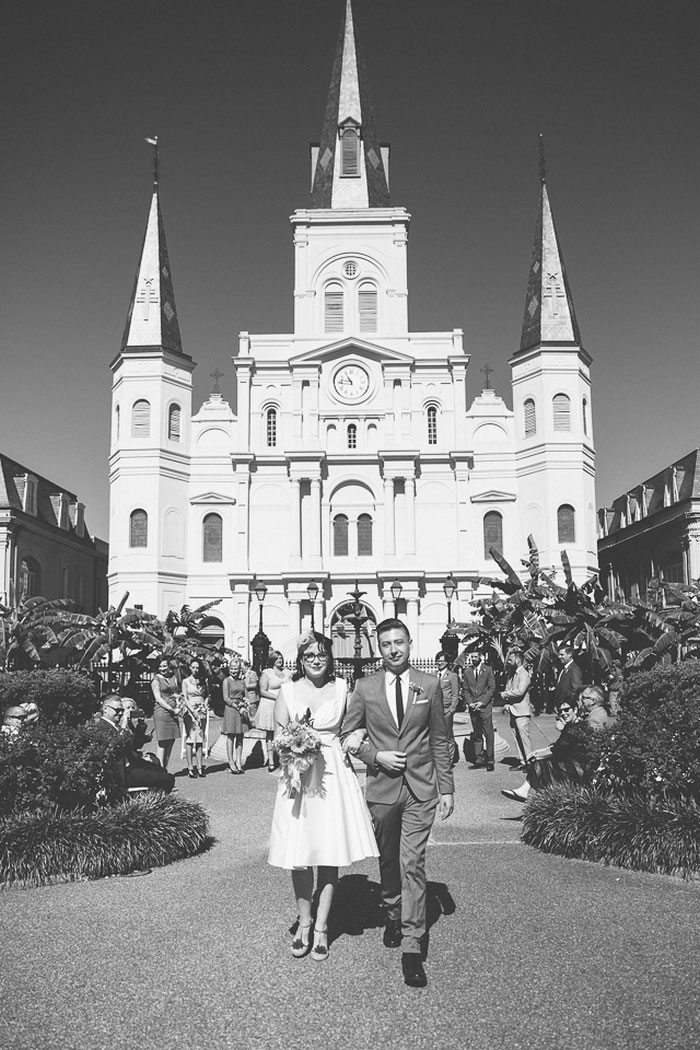 Why did you have an intimate wedding?
With this being our second wedding each, we wanted it to be more of an intimate occasion with our closest friends and family. We had originally started planning a larger wedding back home outside of Chicago, but changed our minds after visiting New Orleans. We were visiting New Orleans for the first time on my birthday before the wedding and Larry made the joke – but was also serious – that we should cancel the entire wedding at home and have a smaller wedding in Nola. I agreed and after we got home we decided that would be the plan. We fell in love with Nola and wanted to make it a special part of our lives.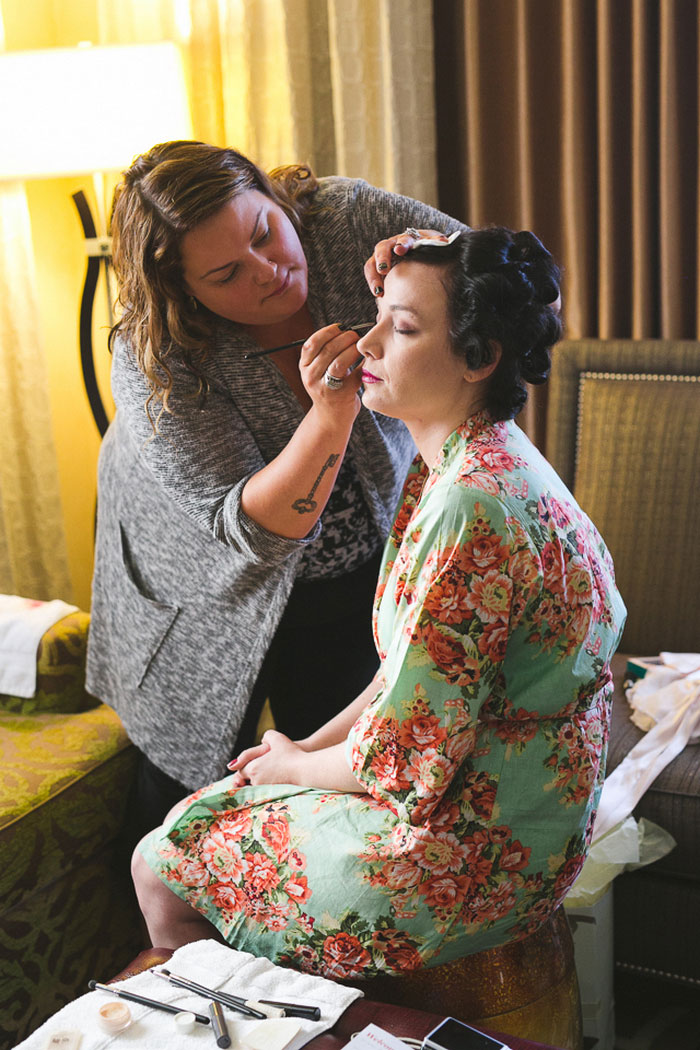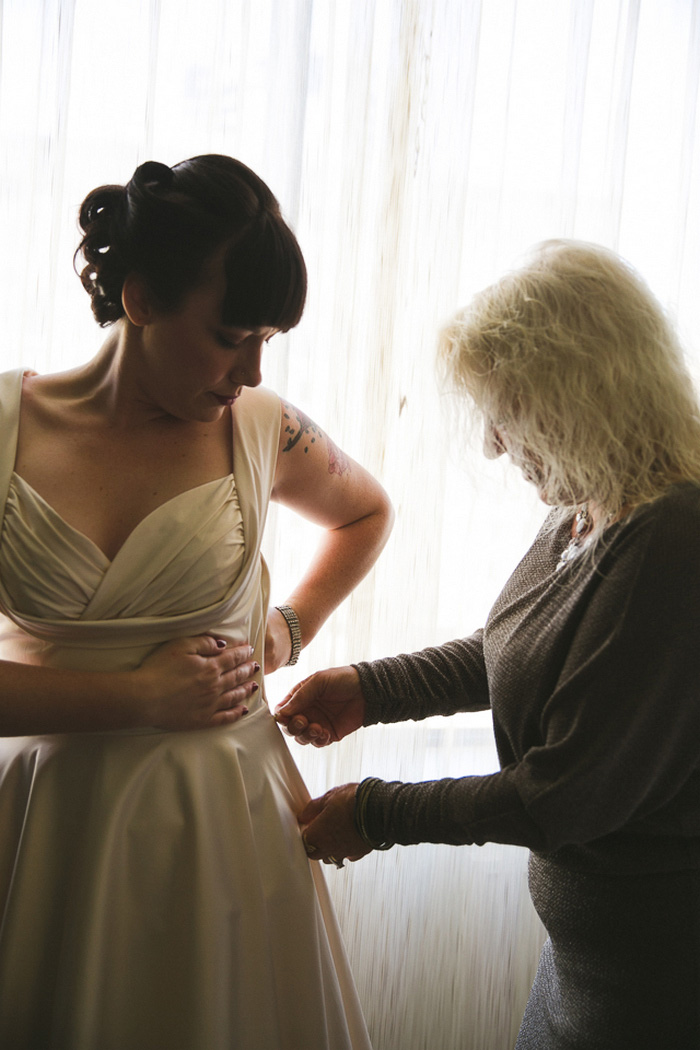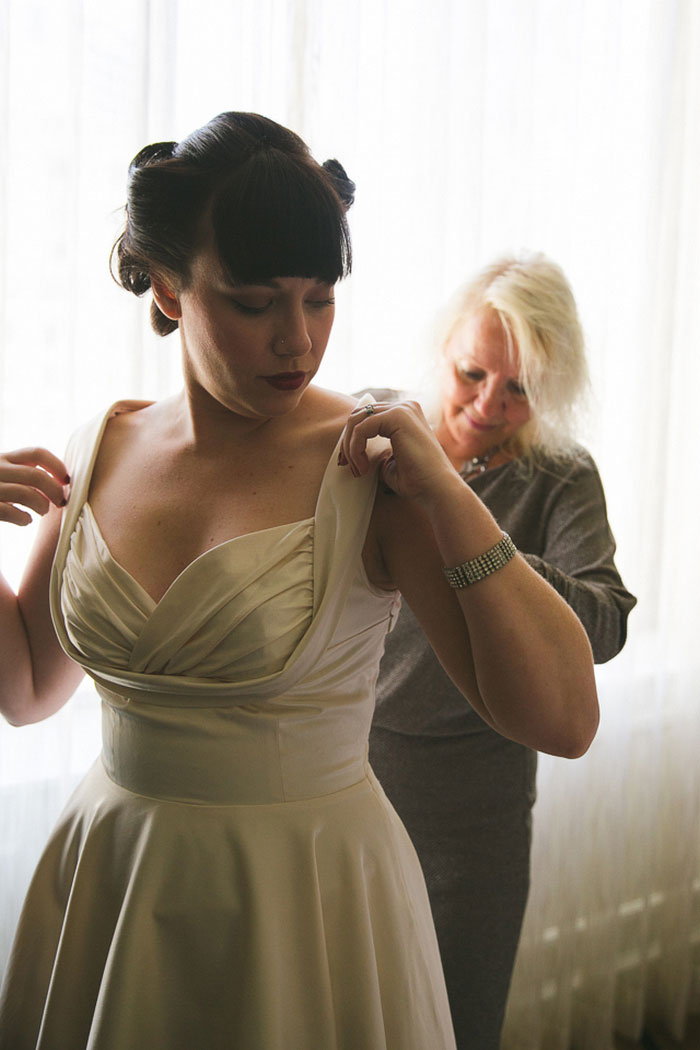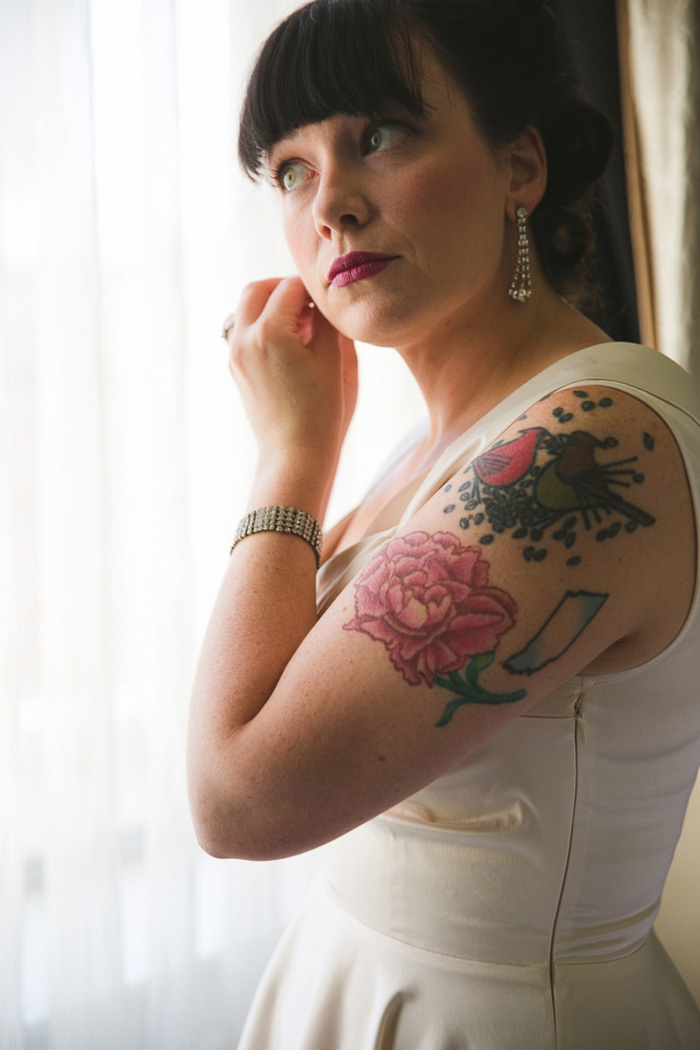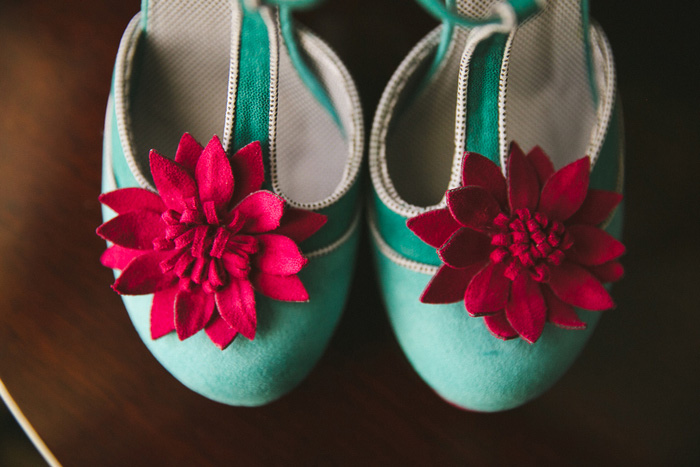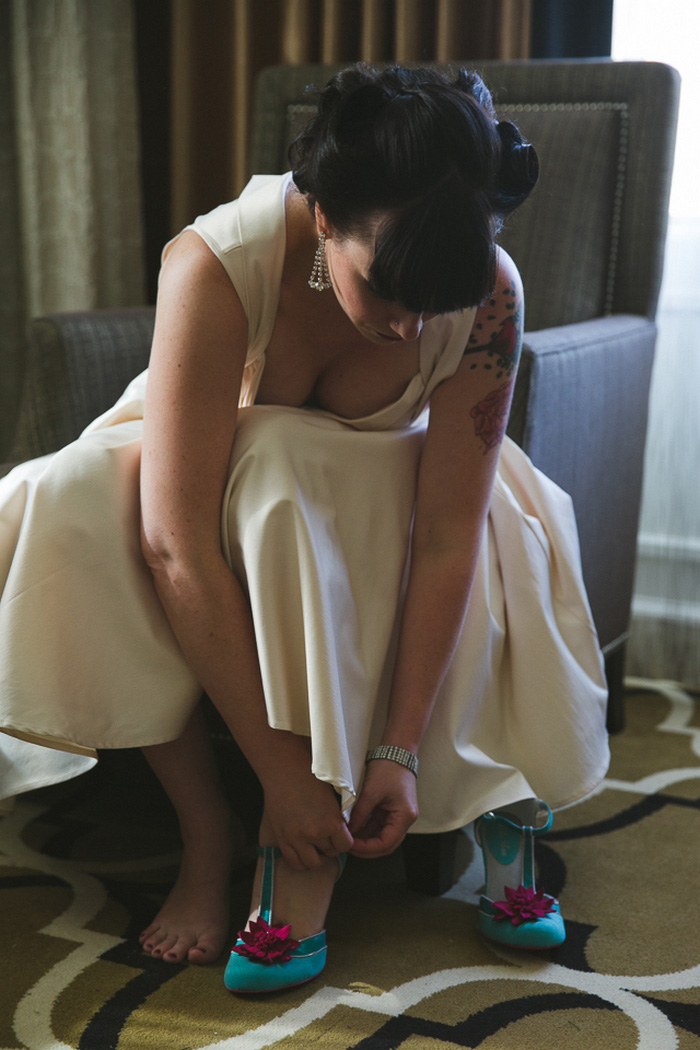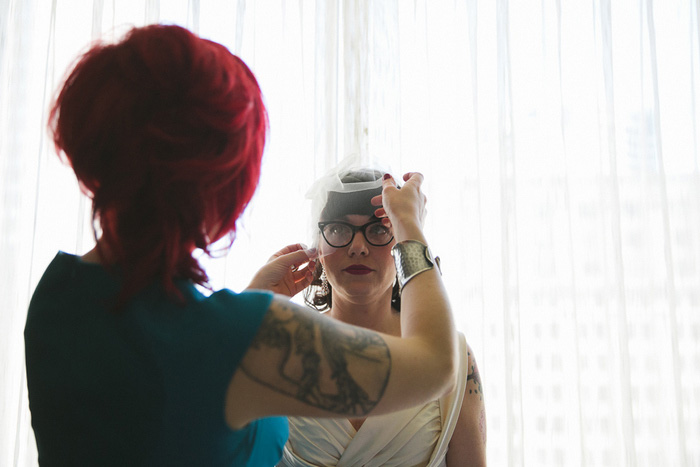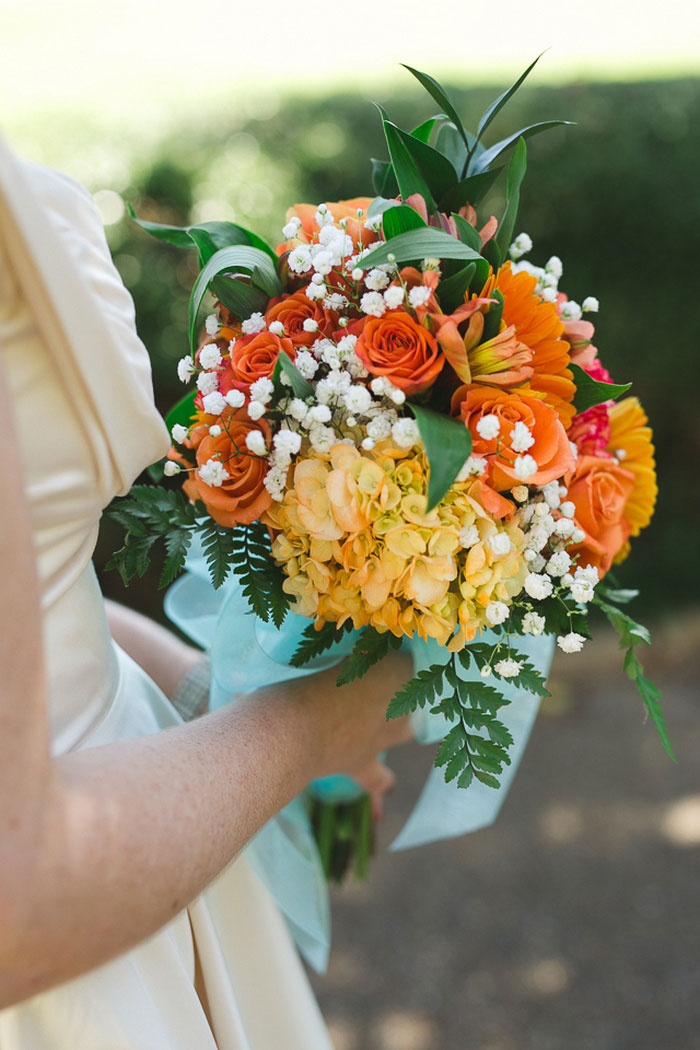 What are some of the challenges that you faced planning an intimate wedding?
We had a couple people cancel on us while we were already in Nola, but it did not affect us too much. The smaller guest list allowed us to do more activities all together instead of in separate groups.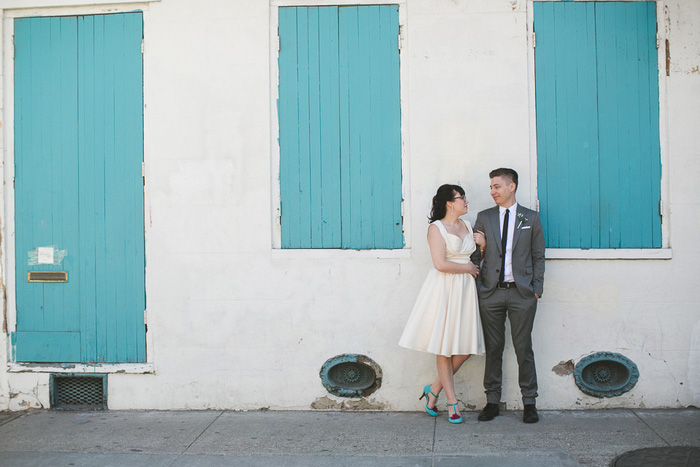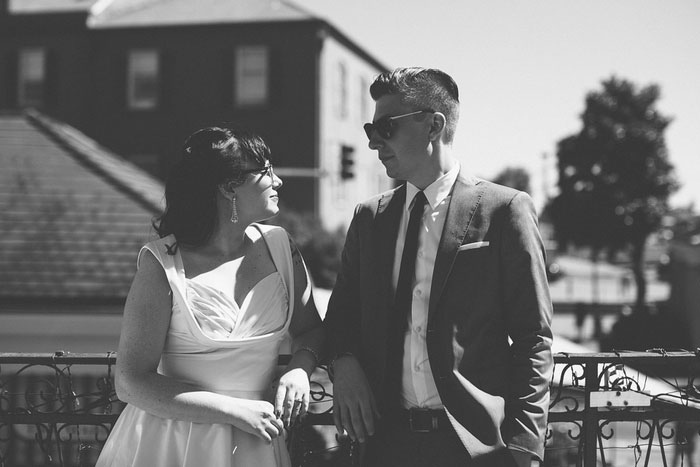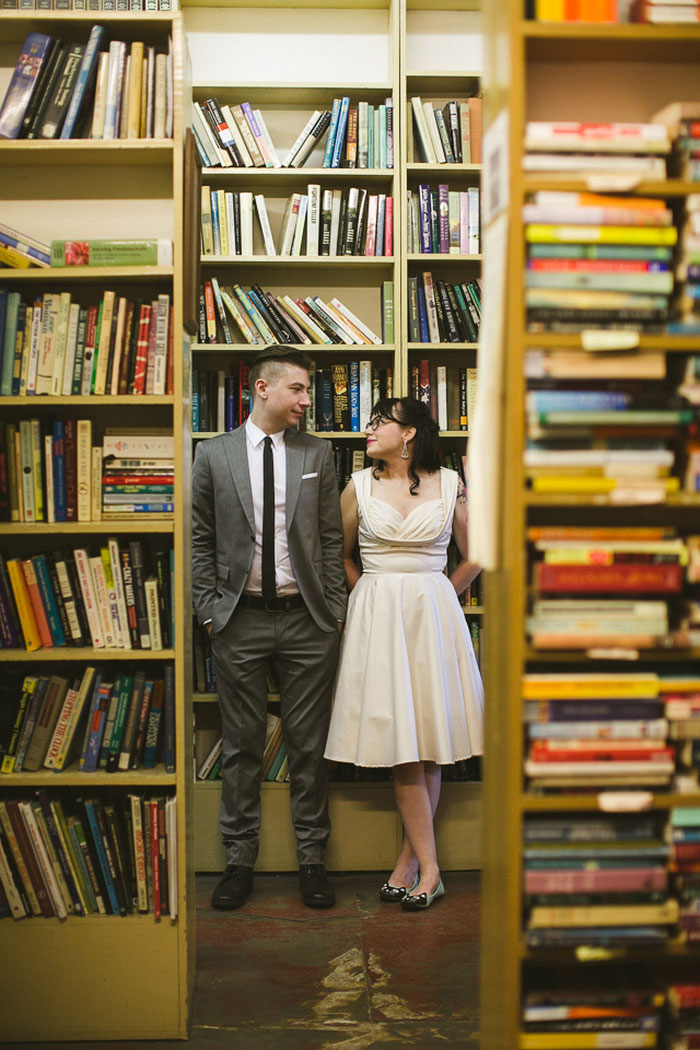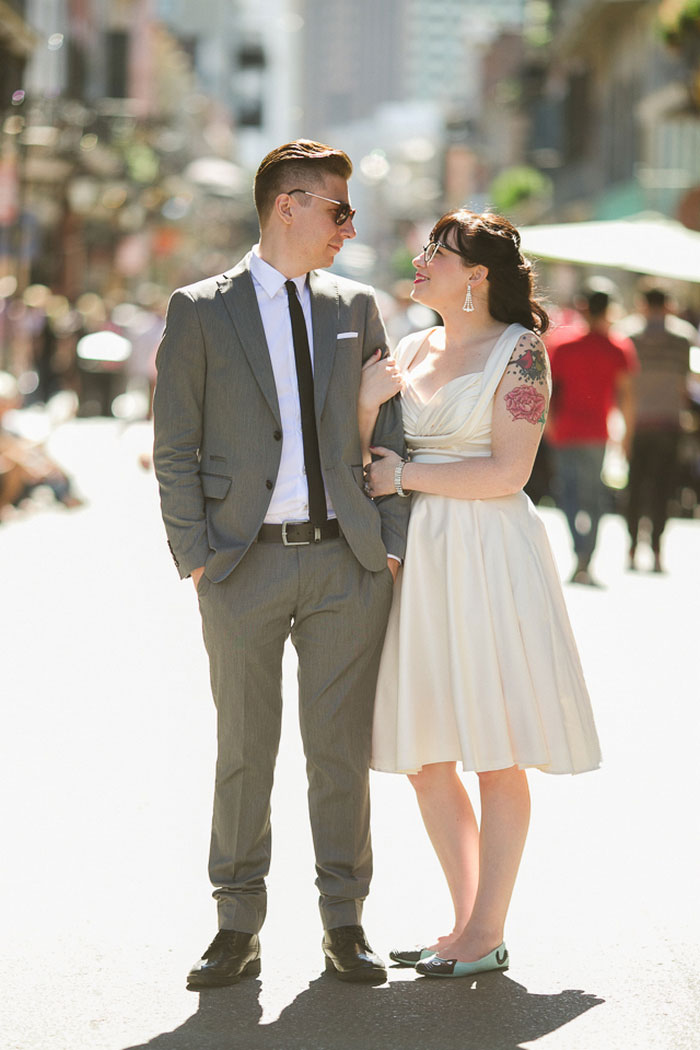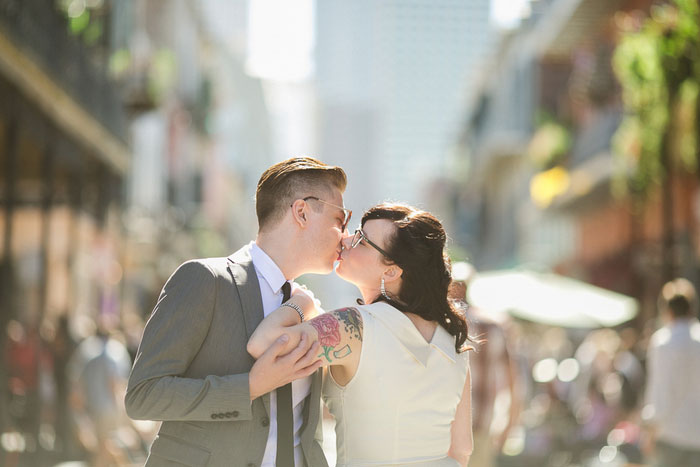 Was it difficult to pare down the guest list?
We didn't really have a problem paring down the list. We have a lot of great friends, but we knew we wanted this to be small, so we went into the planning process knowing there wouldn't be a lot of invitations going out. Knowing it's going to be small, however, means that if someone can't come, it's going to be even smaller. And that was okay. It meant we were truly able to enjoy every person in attendance and the group could stay together as opposed to having to break up into smaller groups for everything.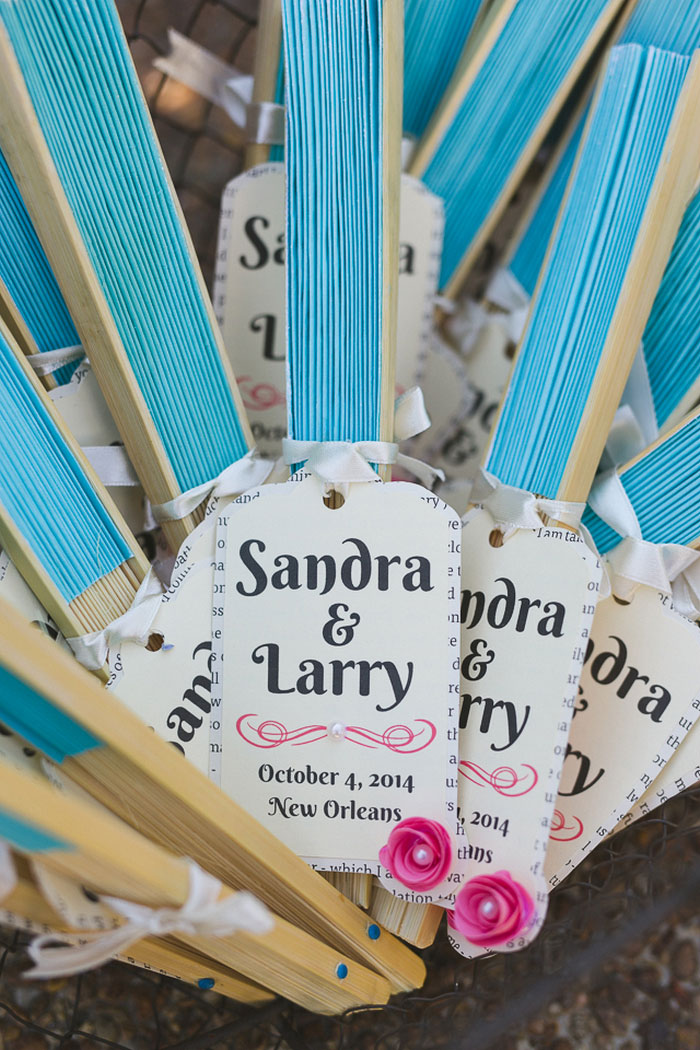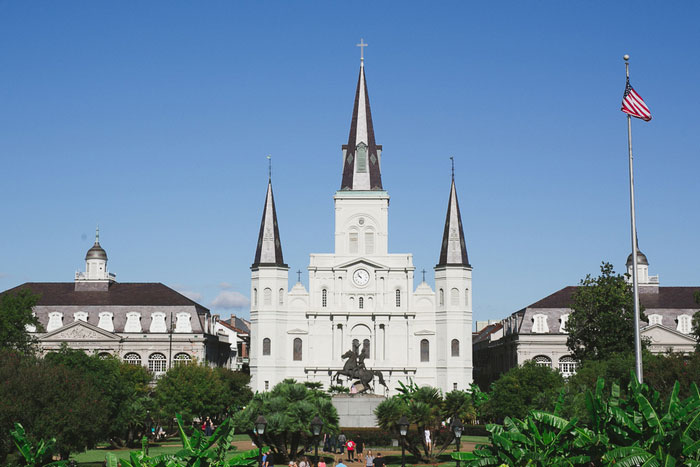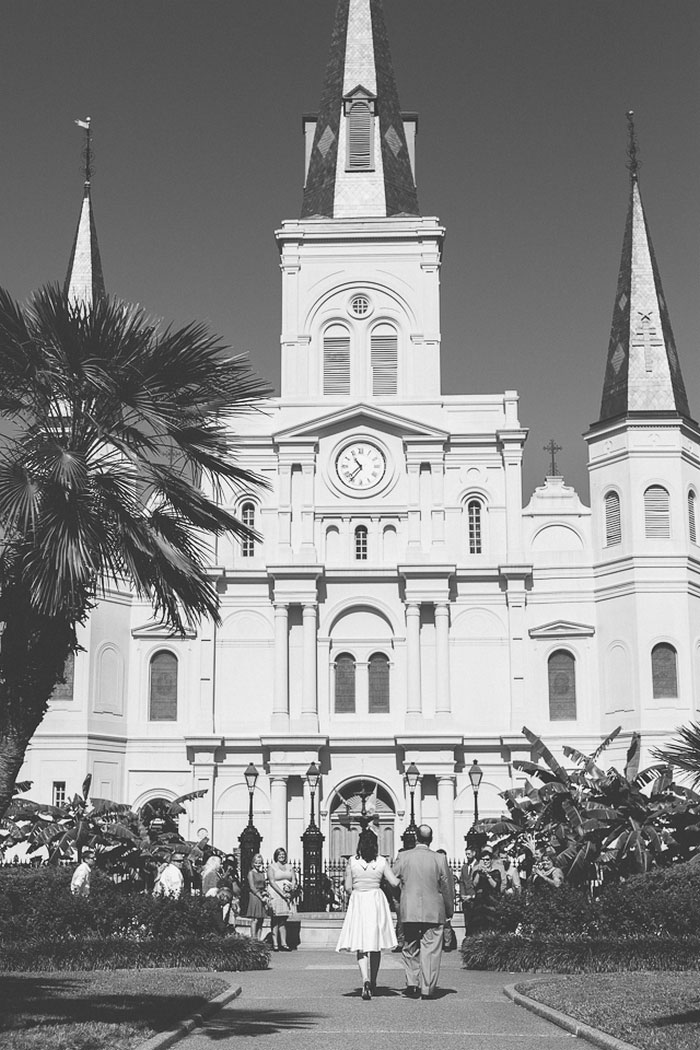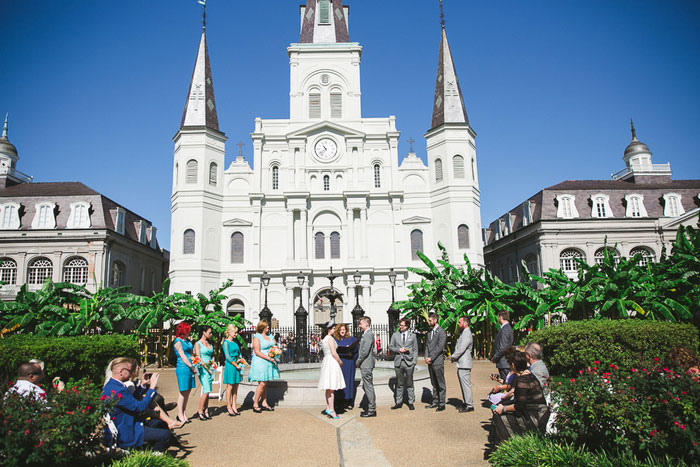 What were the highlights of the ceremony? 
The ceremony was beautiful, but it was outside in Jackson Square so we knew going into it that it might not be perfect. Erin paid various musicians outside the square to stop playing for the 15-30min during the ceremony, but even she couldn't stop the commercial that was being filmed on the other side of the square. It's just a part of New Orleans though, so we were completely okay with it! It made us smile.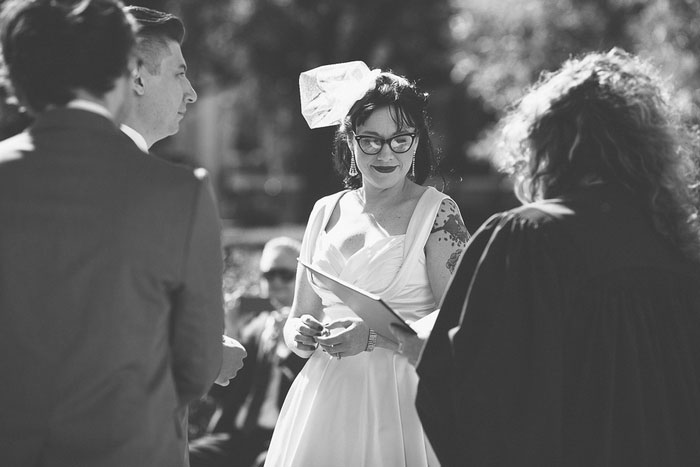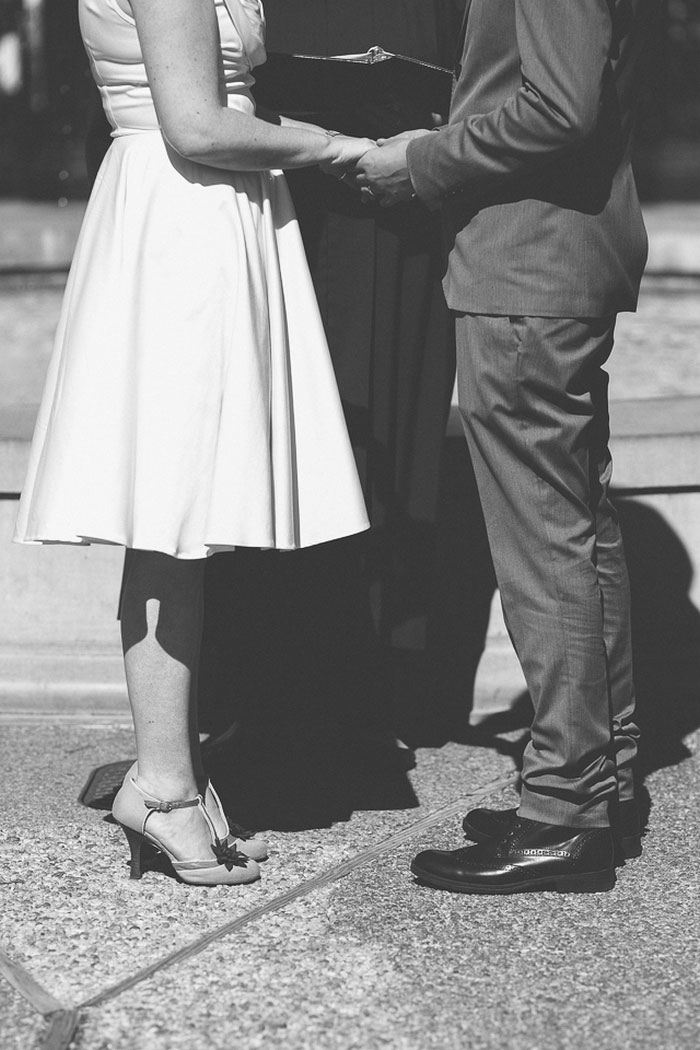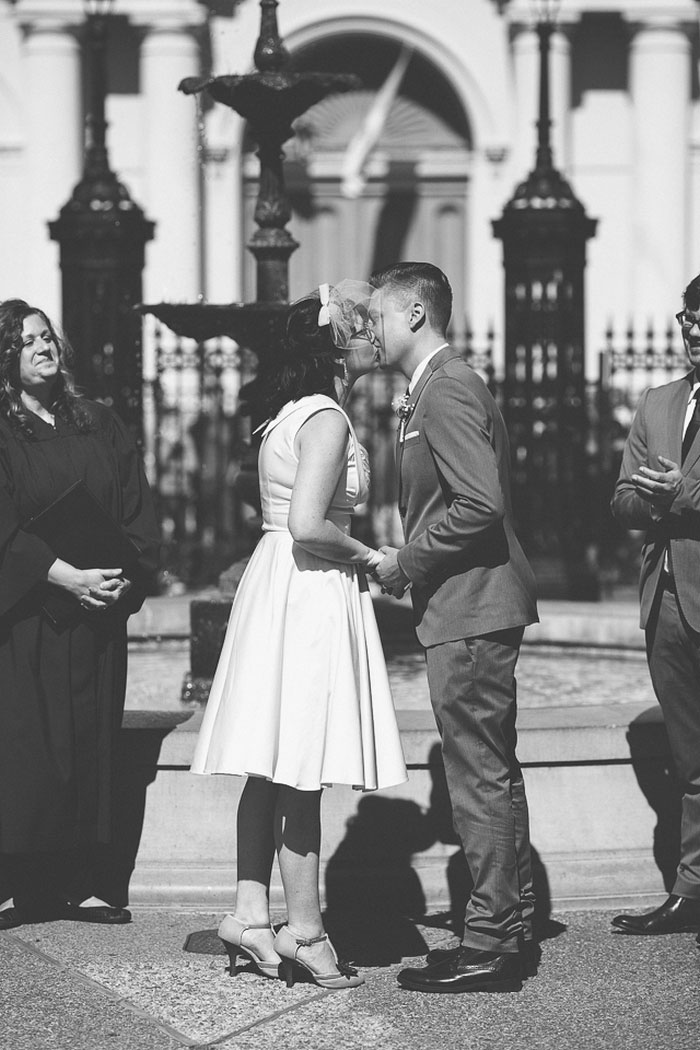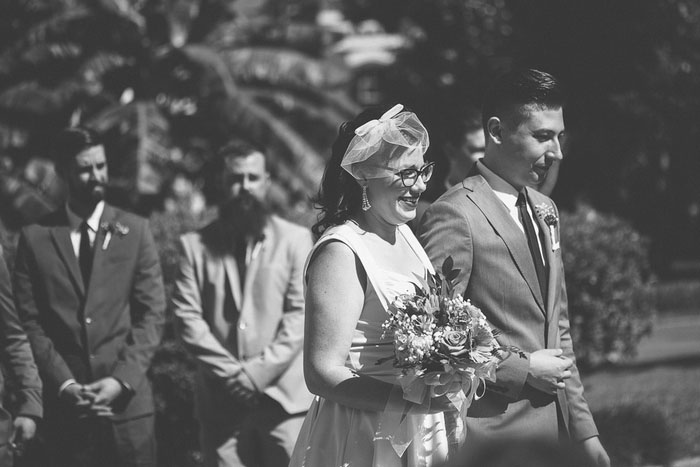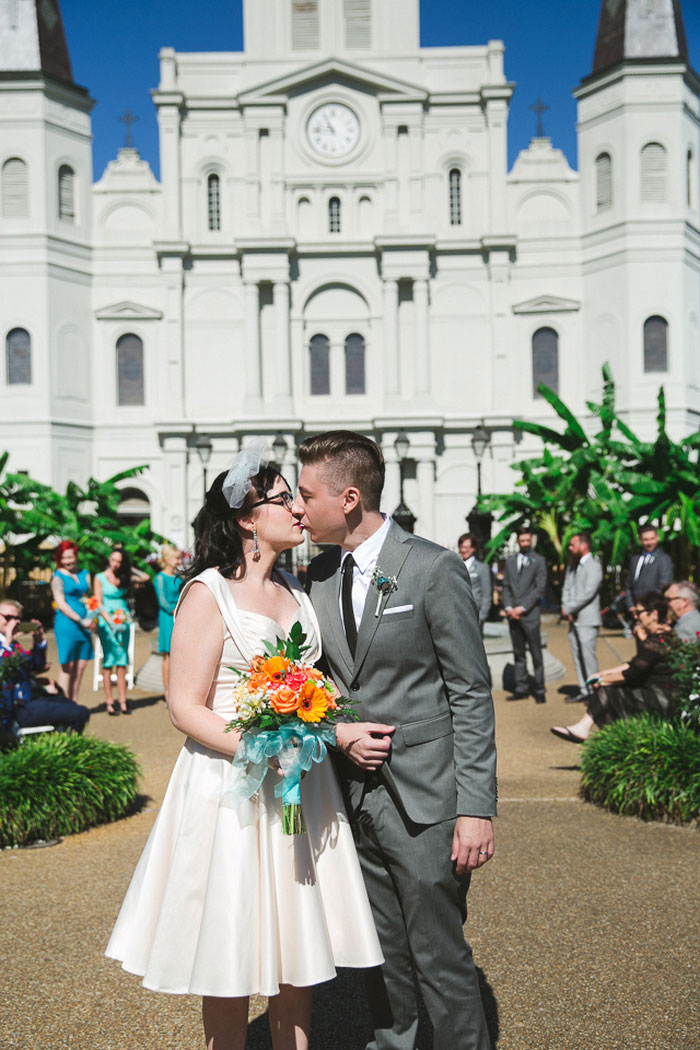 What were the highlights of the reception?
Highlights of the reception for me would be the space that we had it in. I booked everything online and had only ever been in the bottom area of the Original French Market, but it was so beautiful and we had full use of the balcony, which was great.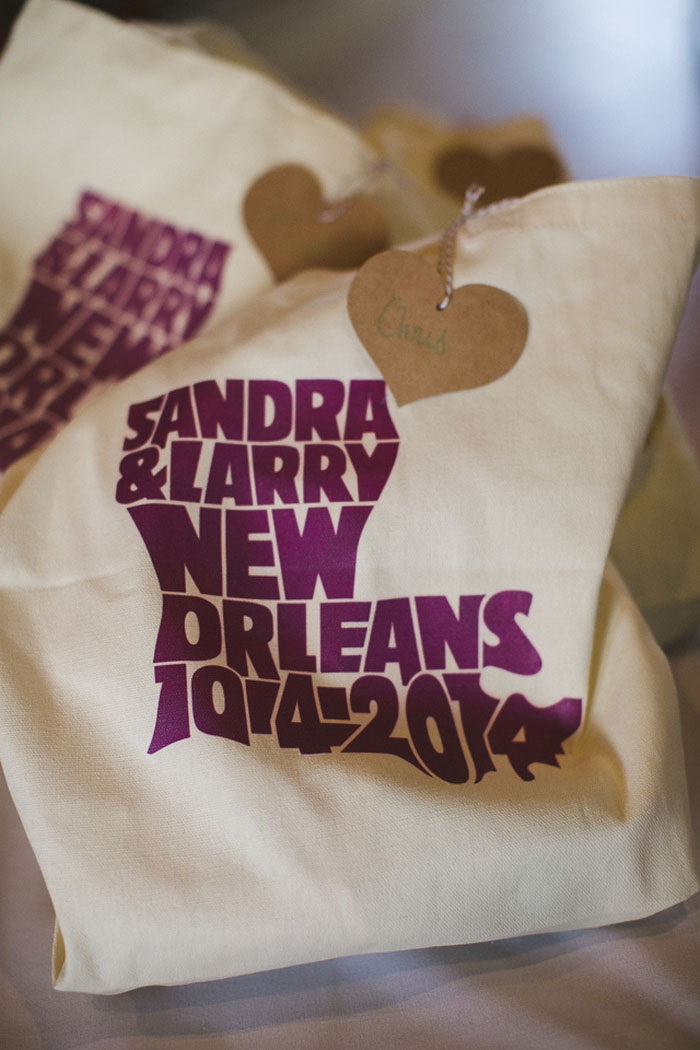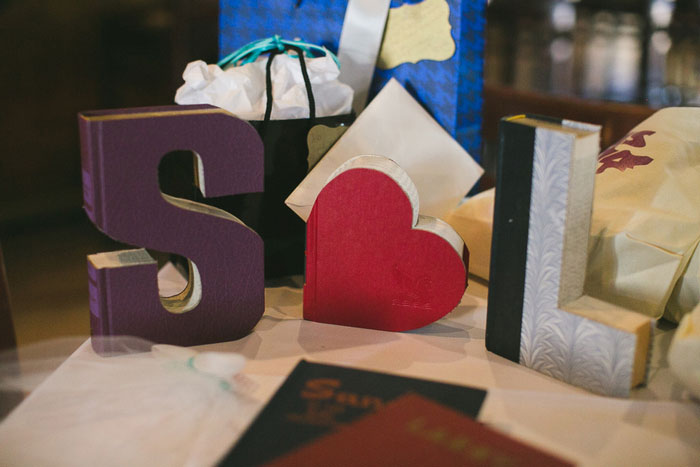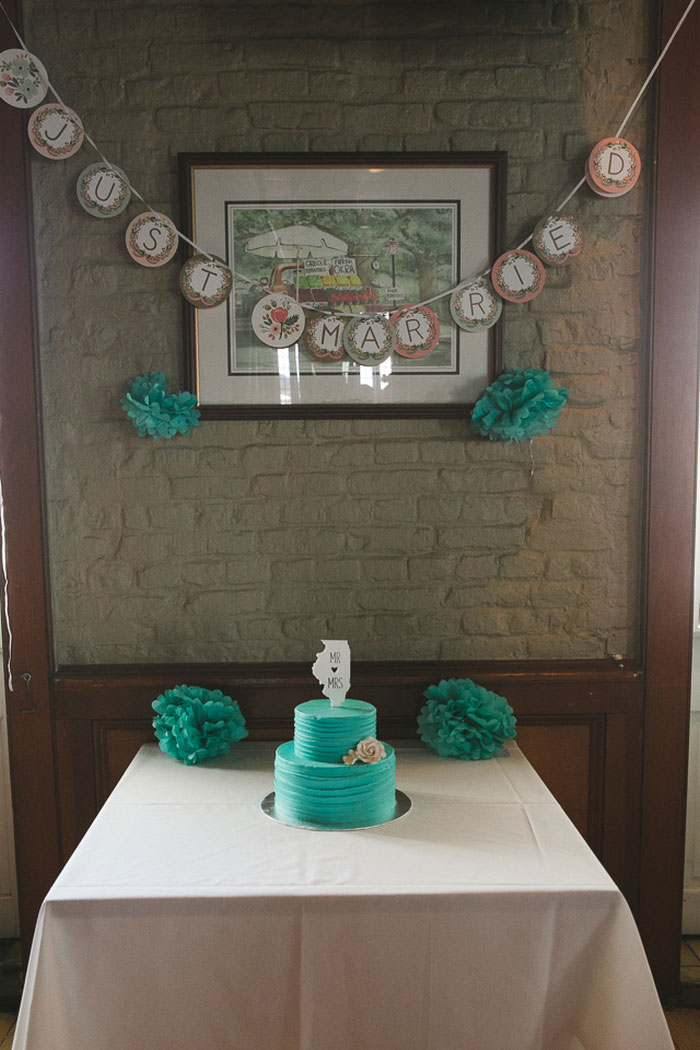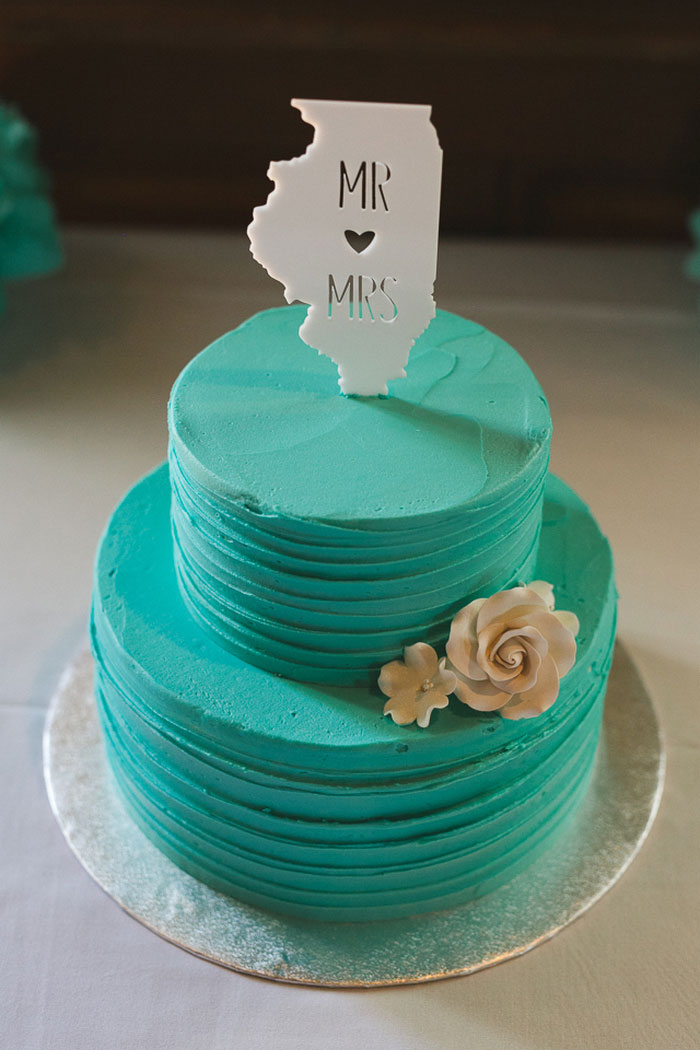 What was the best thing about having an intimate wedding?
The best thing was how much we were able to enjoy ourselves. It was a little stressful leading up to the wedding day, but it was still definitely less stressful than having a larger wedding.
Also, having a day of wedding planner helped out greatly. Erin helped me find our photographer Eddie as well as the perfect bakery. We could not have had the perfect day that we did without having had such an amazing group working with us.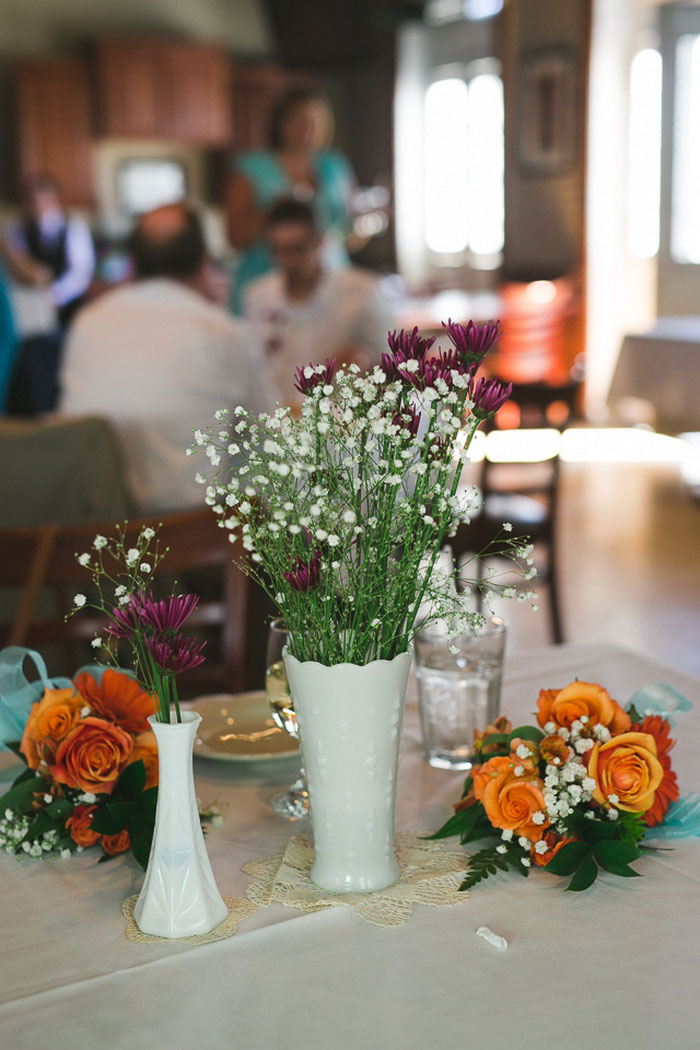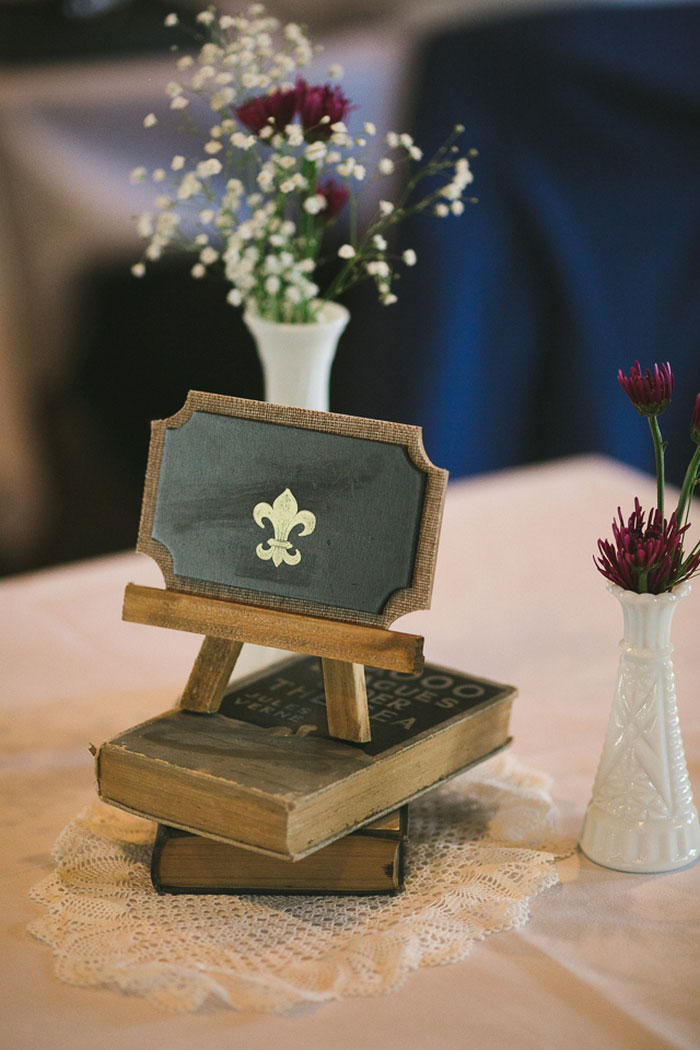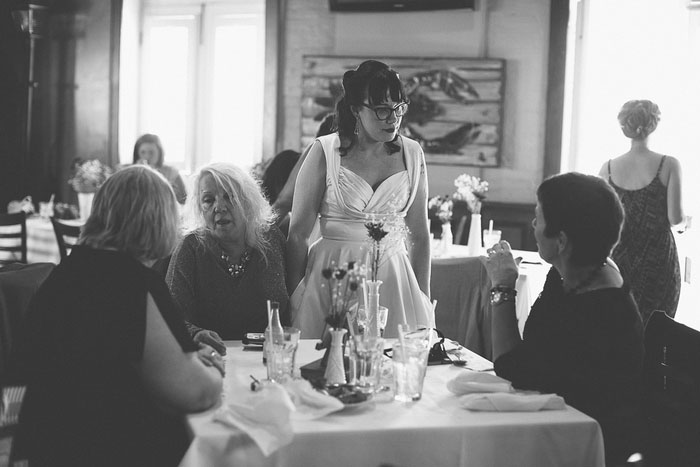 What advice do you have for couples who are considering an intimate wedding?
For couples having an intimate wedding I would say don't be afraid of the smaller numbers. It's your wedding day and you want to spend it with those people you are closest to. Our guests traveled a long way to celebrate with us, and if it had been bigger we may not have spent as much time with all of them. Don't be afraid that you are going to hurt people's feelings. If they know you, they'll understand exactly what you want and wish you well when it is over.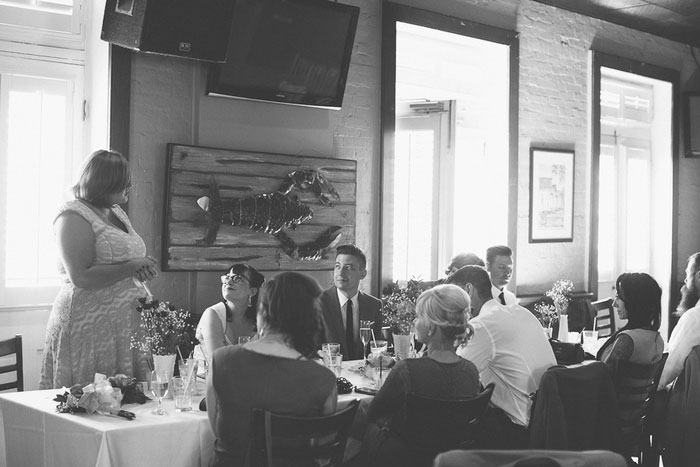 Vendors:
Ceremony Venue: Jackson Square
Reception Venue: the Original French Market Restaurant
Coordination: It's Your Time Events, New Orleans Wedding Planning & Design
Photography: Eddie of Marroquin Photography
Cake: Bittersweet Confections