Having a Frisbee thrown at you on the beach where you cottage, might not sound like the most romantic way to meet your future husband, but that's exactly how Tara met Steve at the age of 14. When it came time for these two lovebirds to finally tie the knot, they couldn't think of a better place to do it than the spot where it all began; so, surrounded by family and friends, the couple exchanged their vows just down the beach from where that fateful Frisbee had brought them together 13 years earlier!
A huge thanks to Jennifer Moher  and Hugh Whitaker  for sharing Tara and Steve's wedding with us today.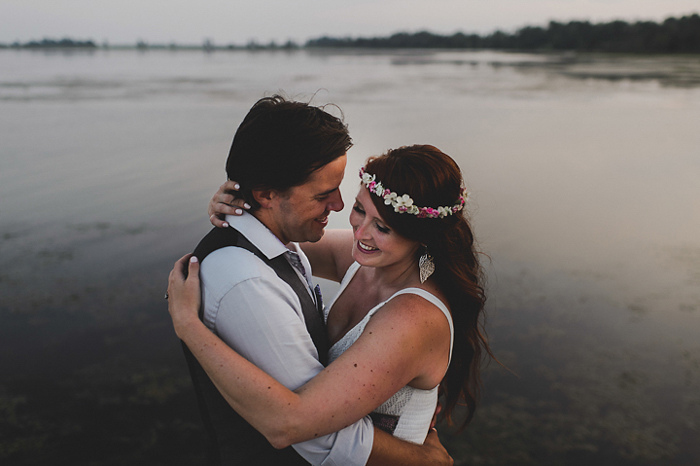 Tara, 27 & Steve, 27
Long Point, Ontario
Wedding Date: August 22, 2014
Number of Guests: 30
Wedding Cost: ~$5000
Wedding Ceremony Location: On the beach
Wedding Reception Location: Groom's parent's cottage for dinner; Bride's parent's beach front cottage for bonfire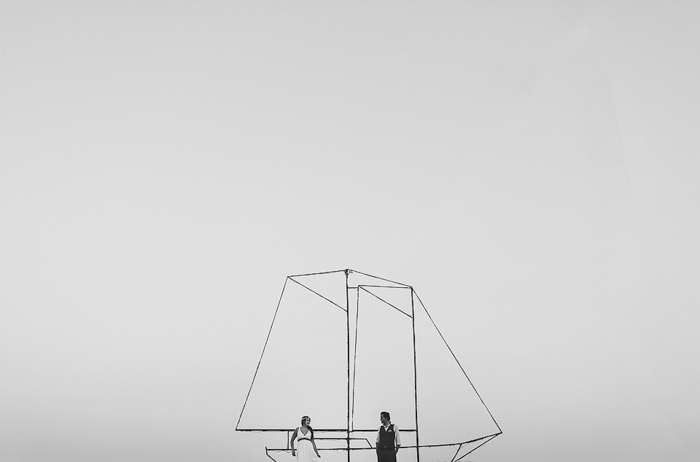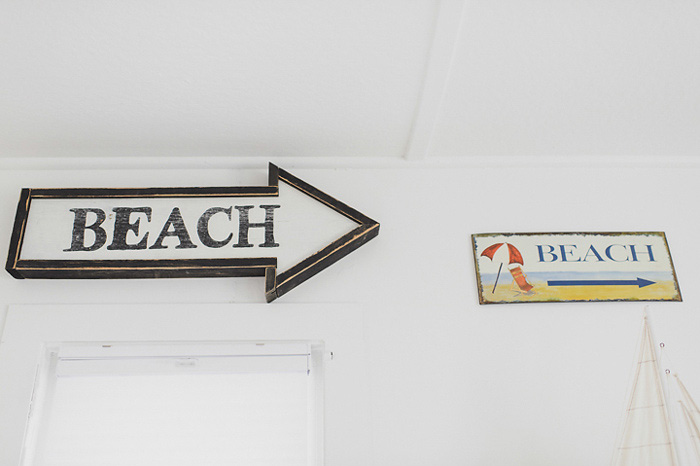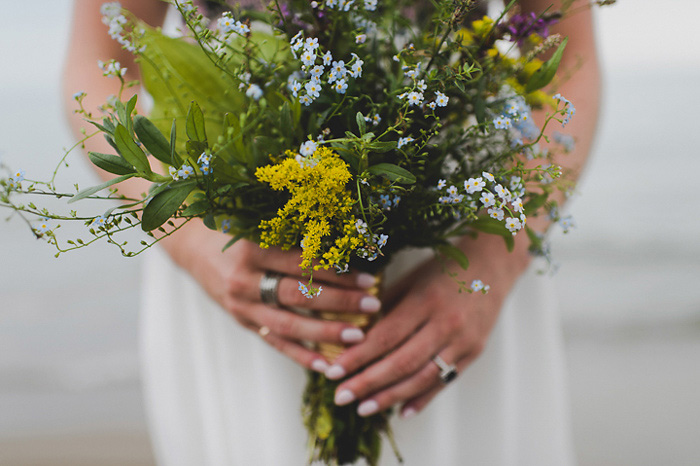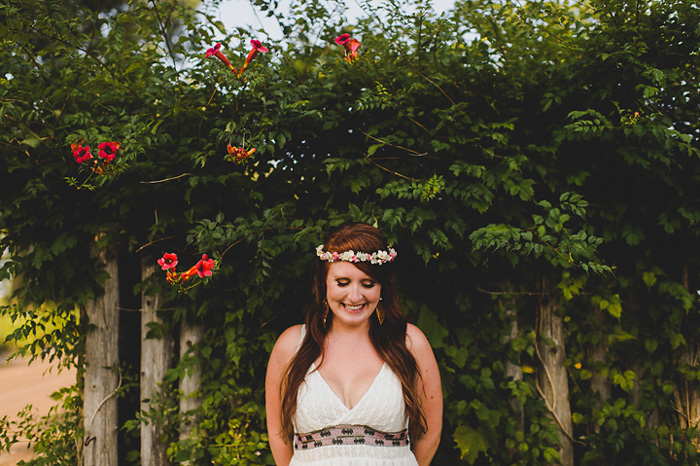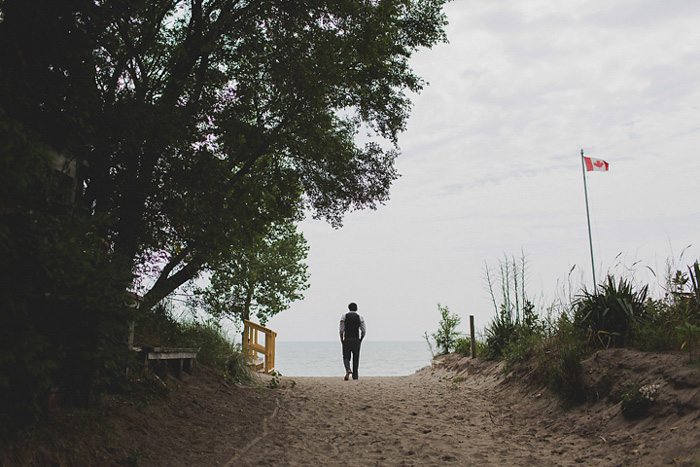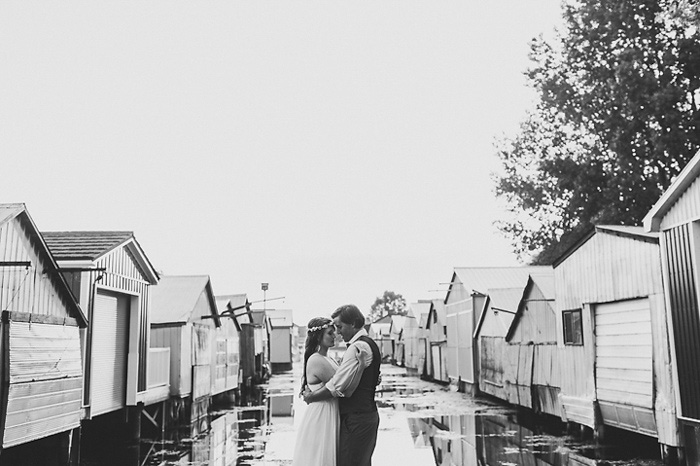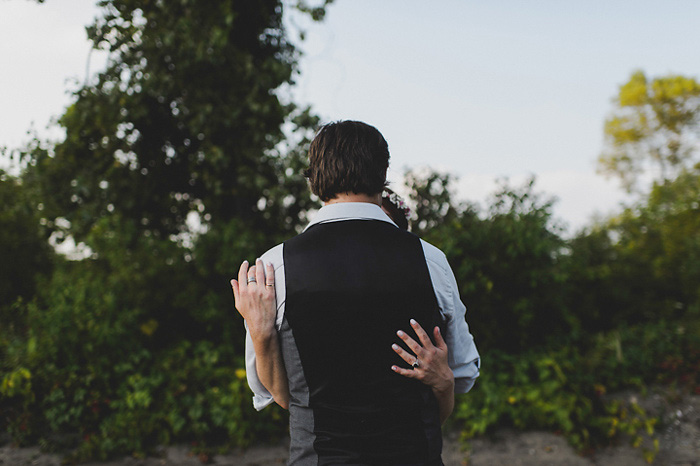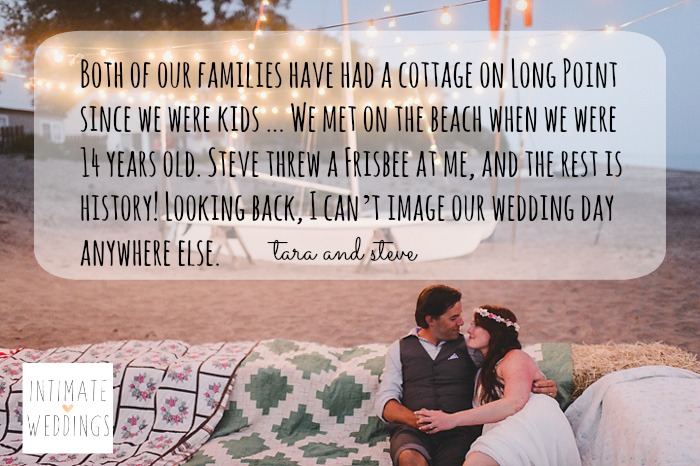 Why did you have an intimate wedding?
Both of our families have had a cottage on Long Point since we were kids. We grew up there and it's our favourite place in the world! We met on the beach when we were 14 years old. Steve threw a Frisbee at me, and the rest is history! Looking back, I can't image our wedding day anywhere else.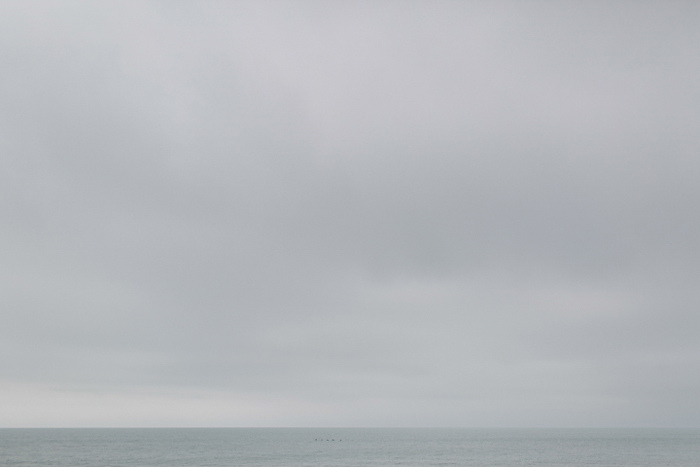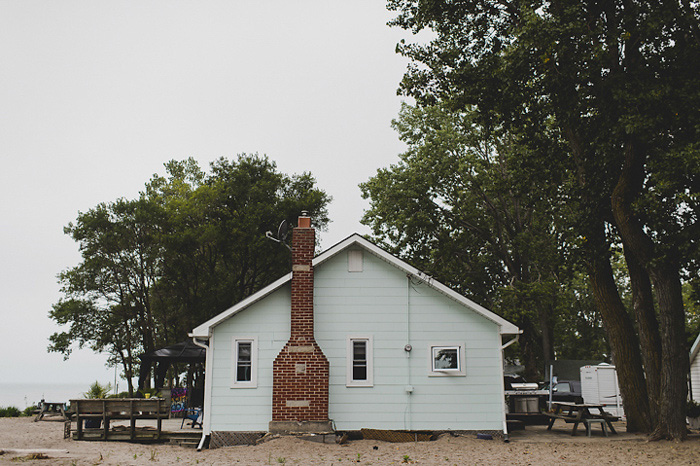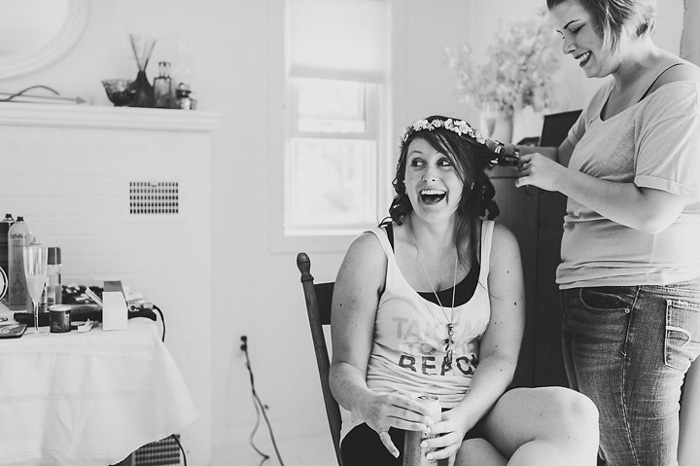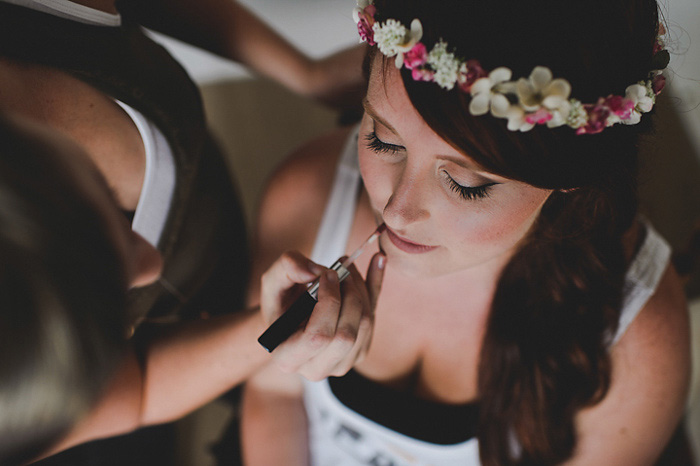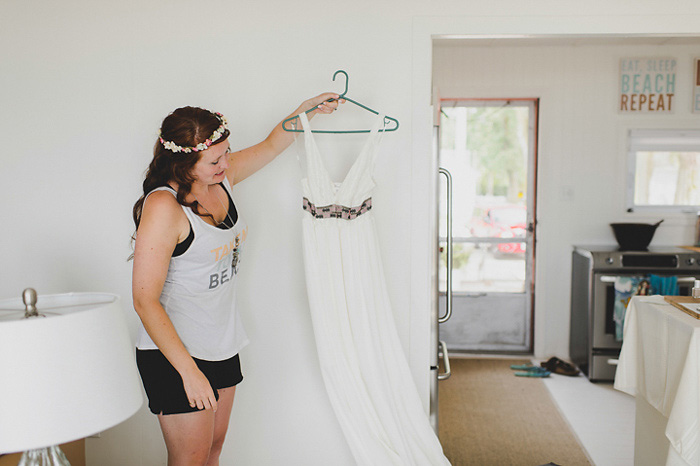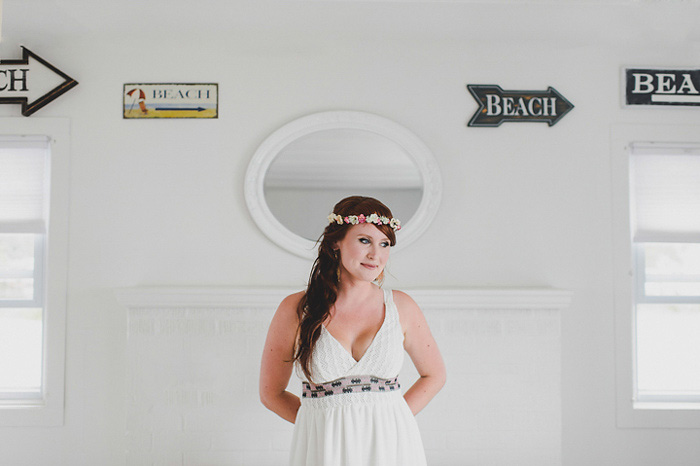 What are some of the challenges that you faced planning an intimate wedding?
Trying to explain our non-traditional wedding day proved difficult in the beginning. Once our families understood, they were on board 100% and helped us bring our ideas to life.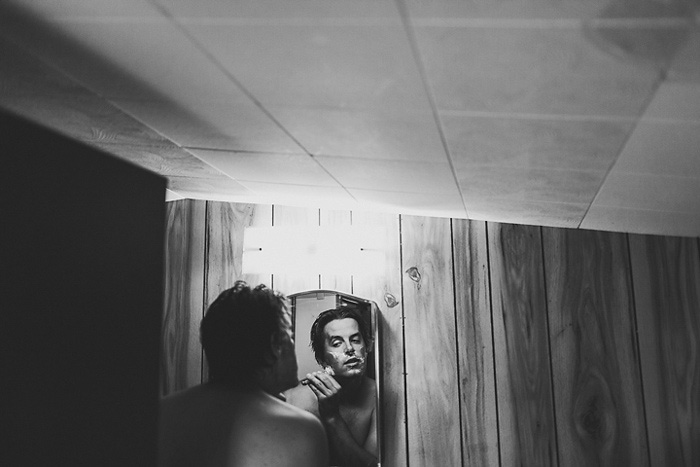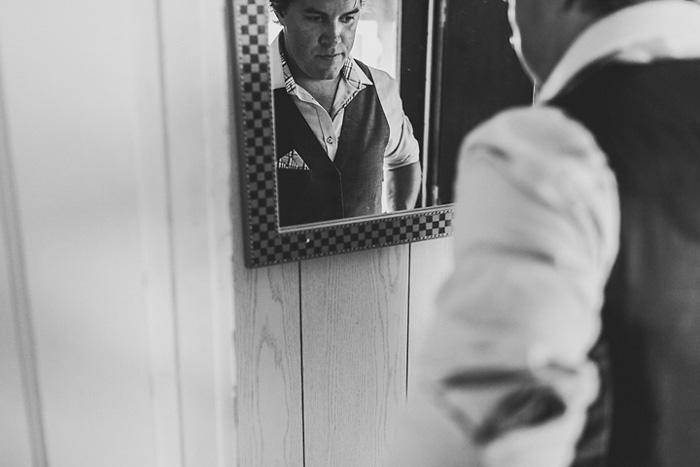 Was it difficult to pare down the guest list?
Yes, but we knew the wedding day that we envisioned wouldn't work with 150 people.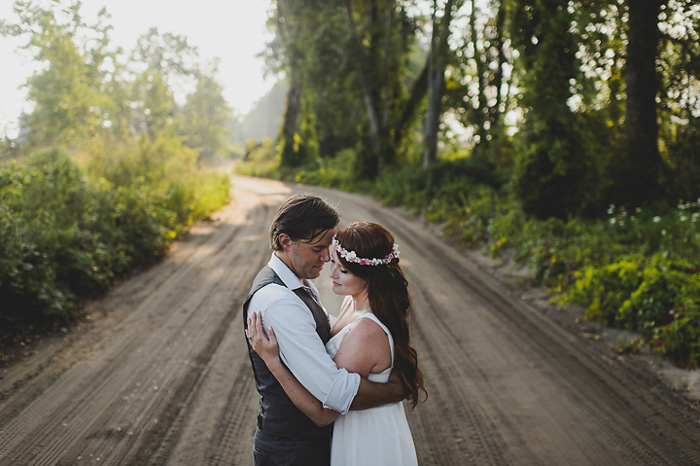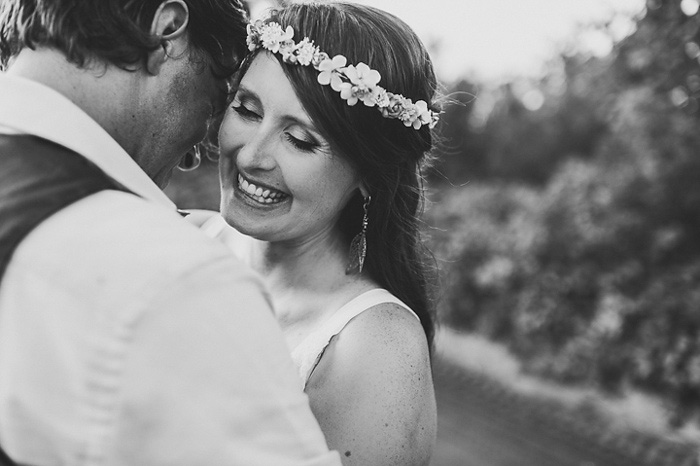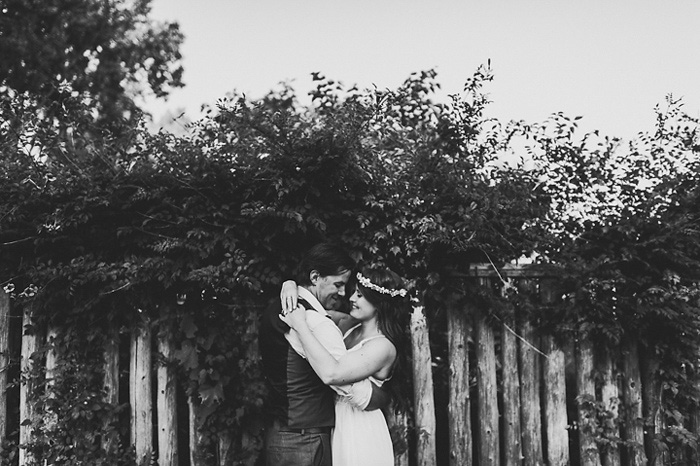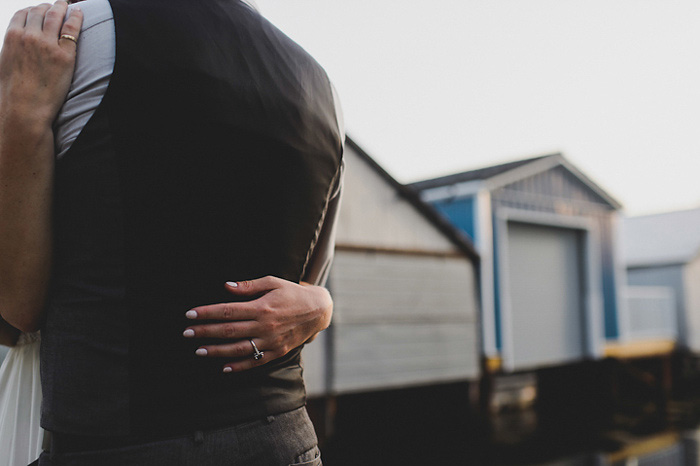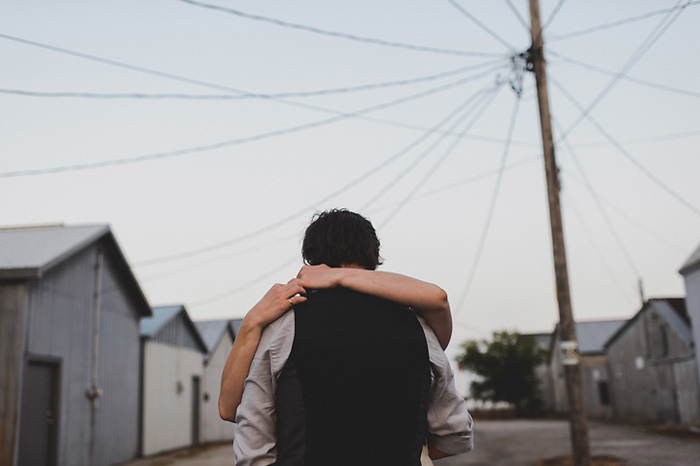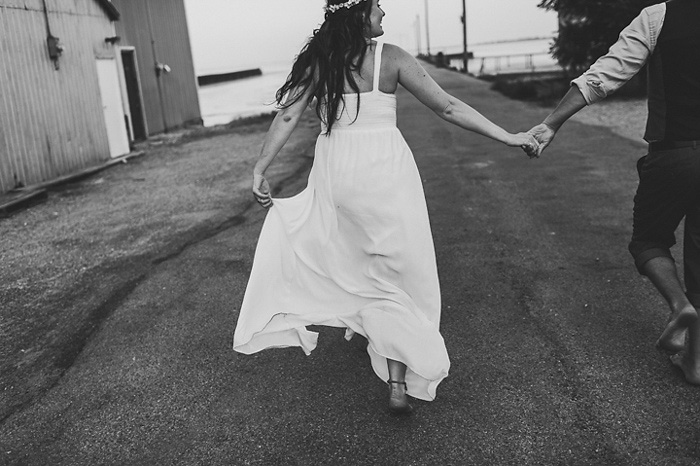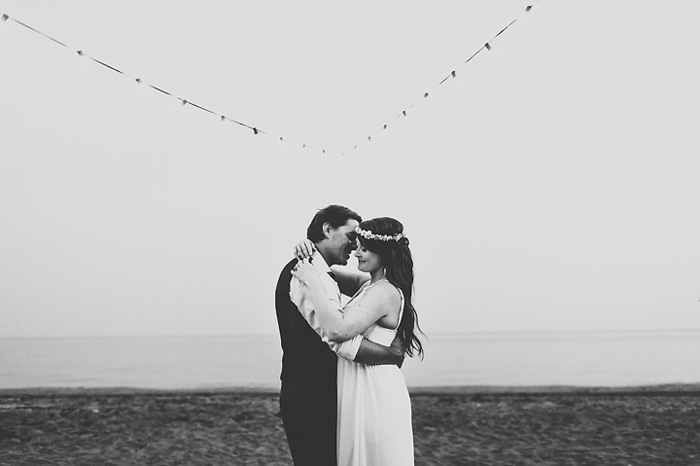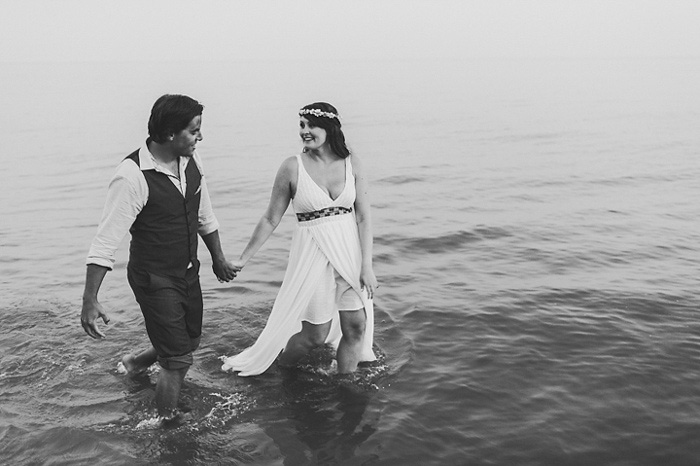 Did you have any 'issues' with the small guest list from friends and family? If so, how did you address them?
Nope, no issues. Our family and friends are pretty incredible and supportive people.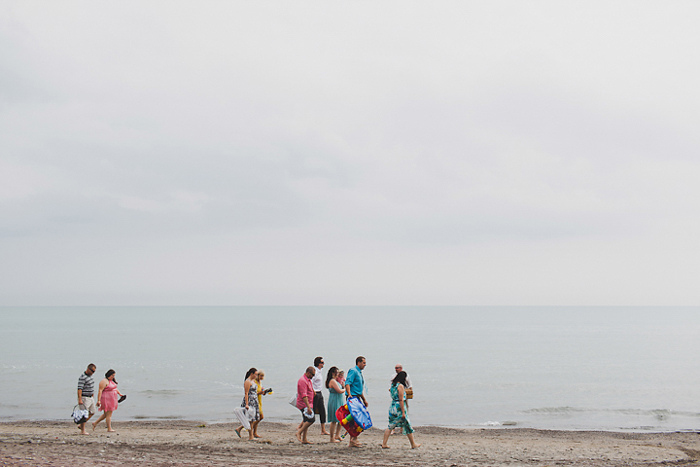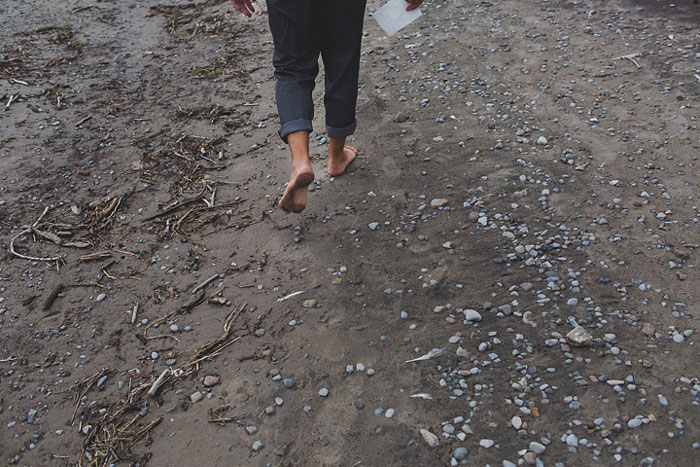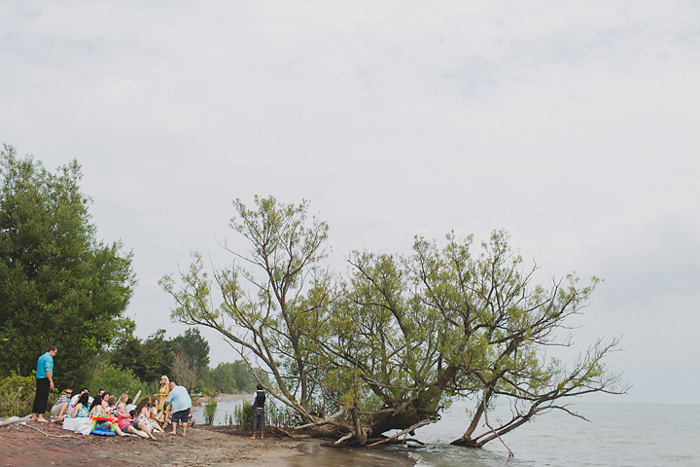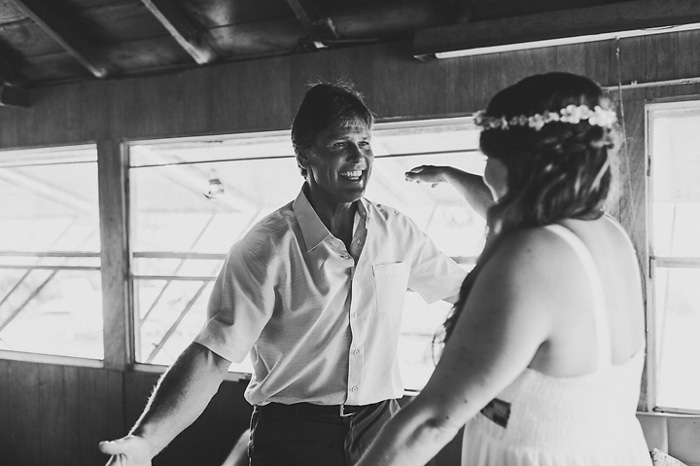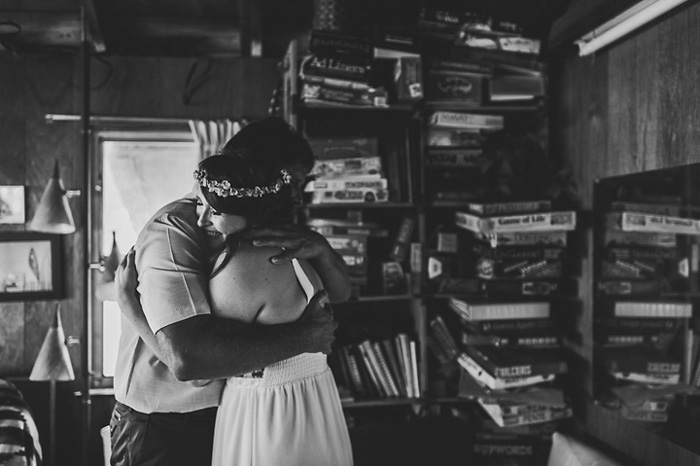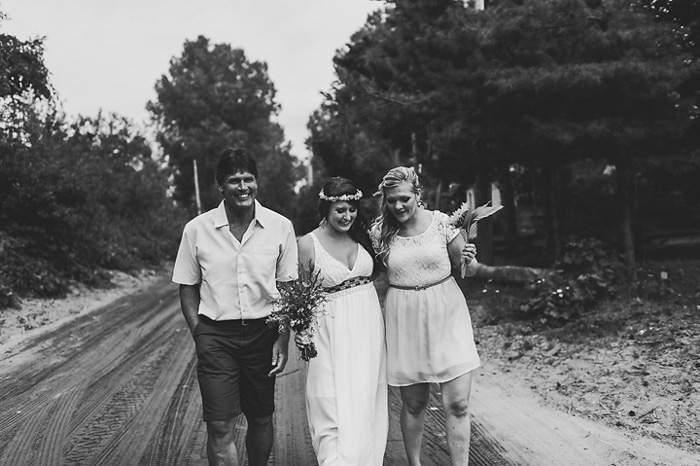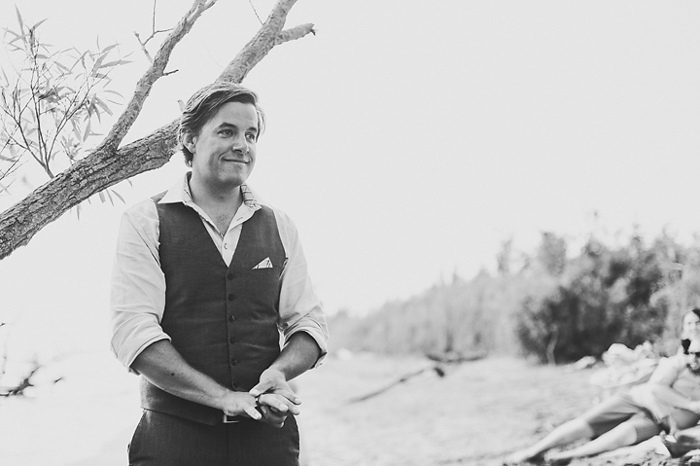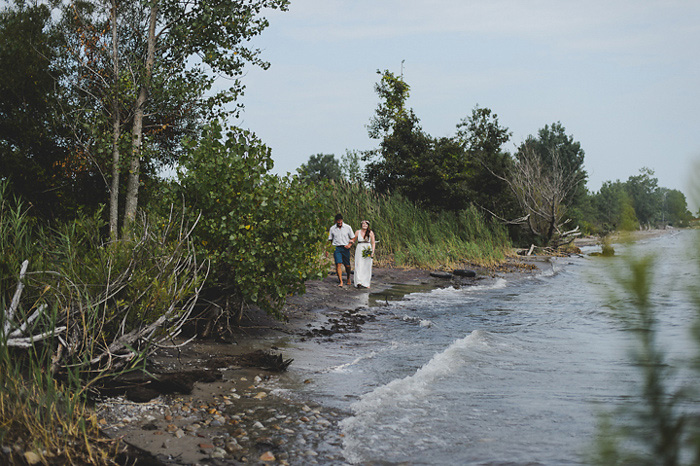 What were the highlights of the ceremony?
One of our best friends performed the ceremony. Having someone who knows both of us so well, together and individually, speak about our love was so special. Saying our vows with our toes in the sand, just down the beach from where we met, was pretty incredible too.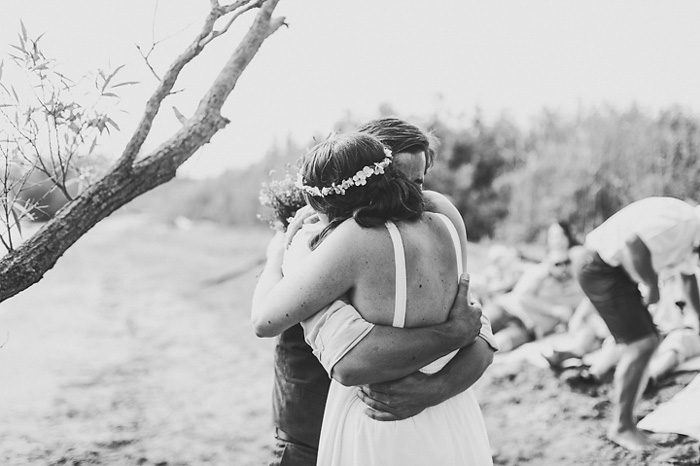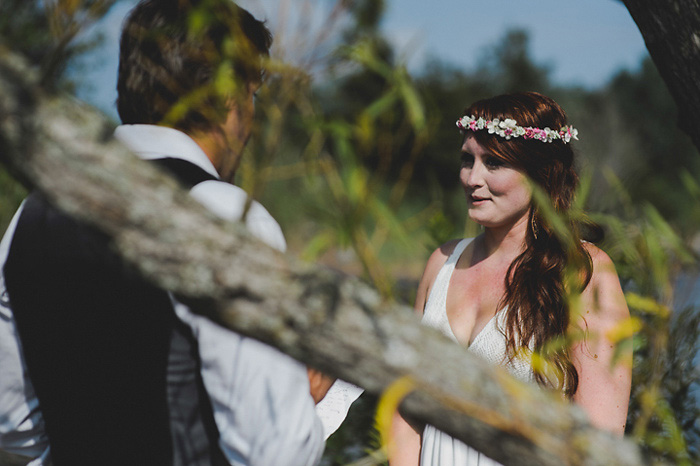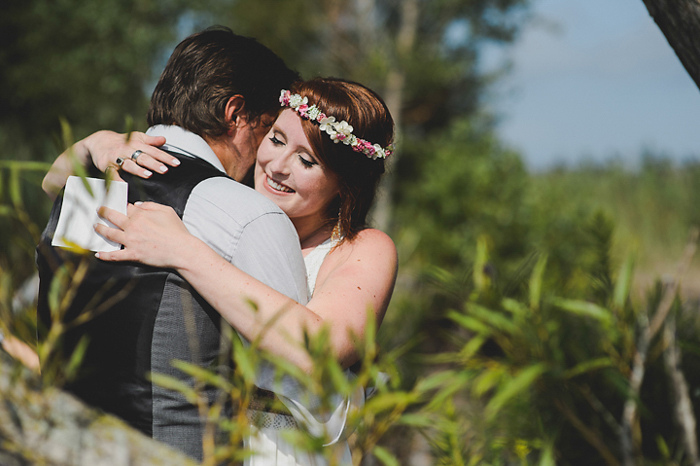 What were the highlights of the reception?
My cousin is a chef, and together with his wife, they made the most incredible meal. We all got to sit at one long harvest table, like a big family dinner! Our first dance was on the beach at my cottage. My brother played the guitar and sang with my mom, while Steve and I danced under the stars. We did our speeches around the fire, which created a really intimate atmosphere. The speeches were sincere and from the heart. After a show of fireworks, there were s'mores, hanging out around the fire, and dancing under strings of lights. It was perfect!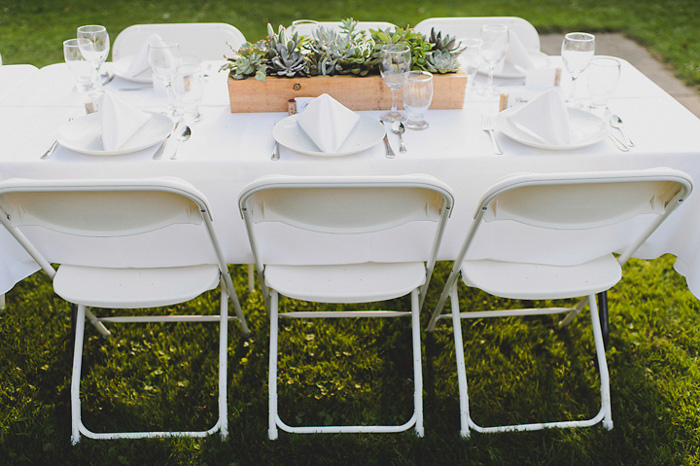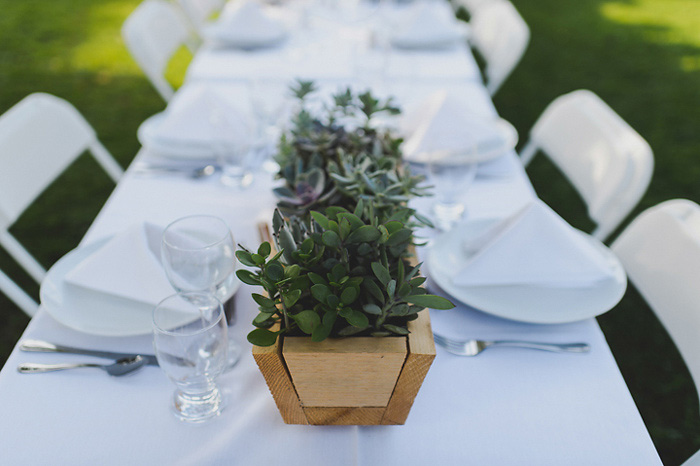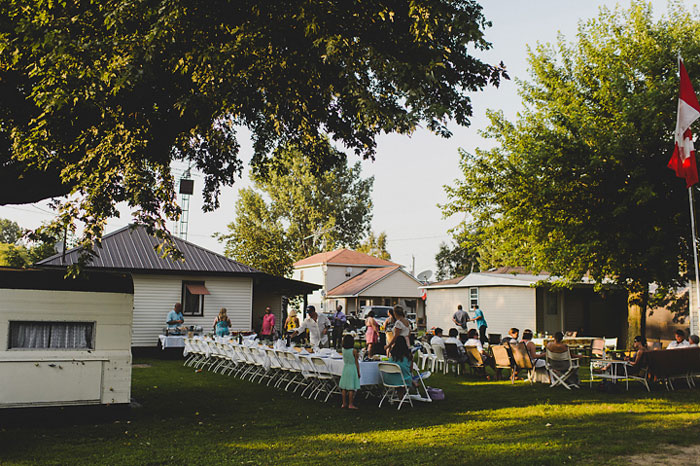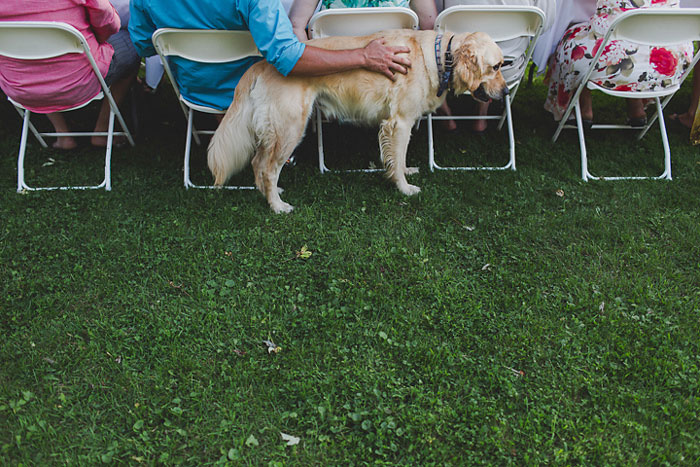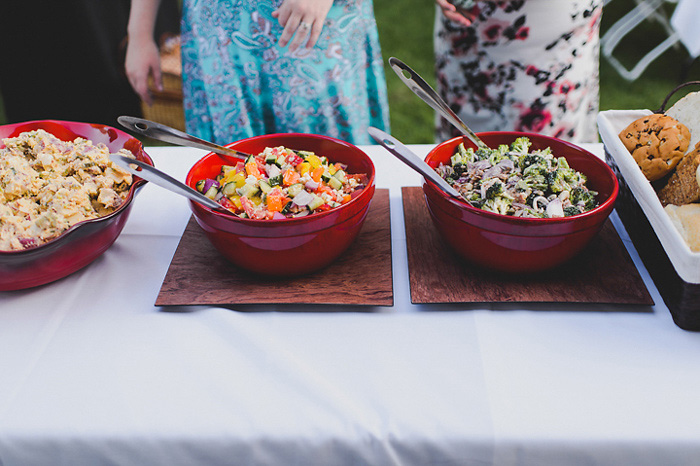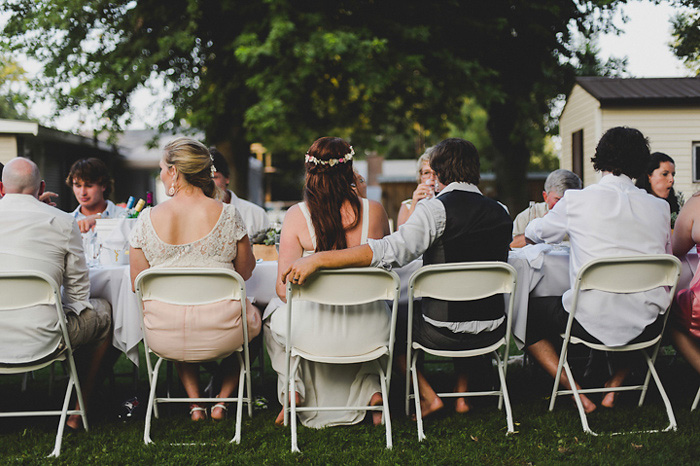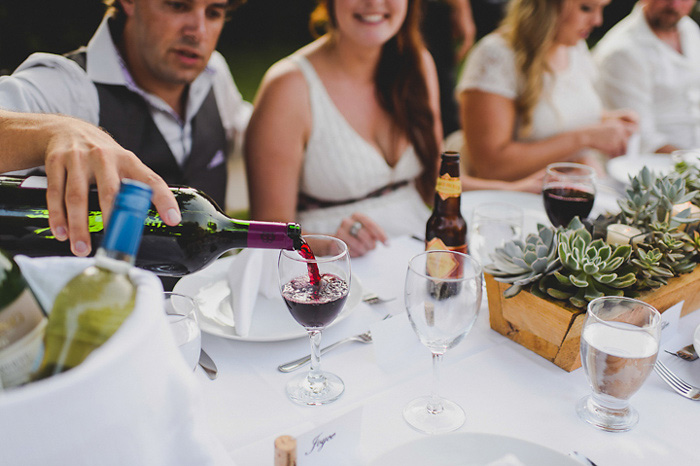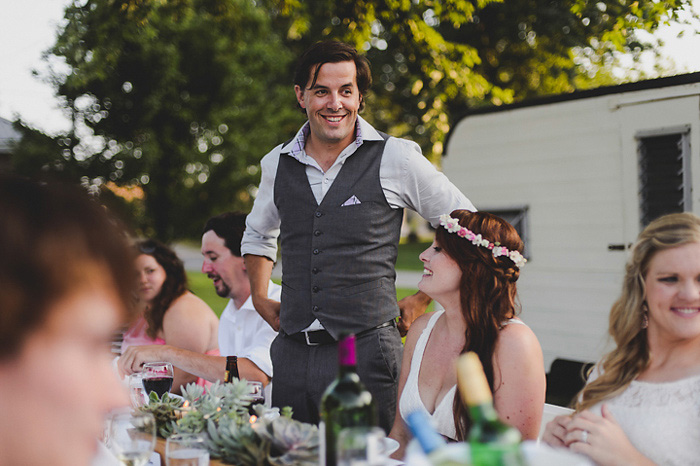 What was the best thing about having an intimate wedding?
Every person there played such a huge role in making our day so incredible. It never felt like the day went too fast or like we missed out on anything. There was time for everything and everyone. It felt real and full of emotion. There were a lot more tears than I anticipated, but I think that's because we felt so connected to each part of the day and everyone who was there.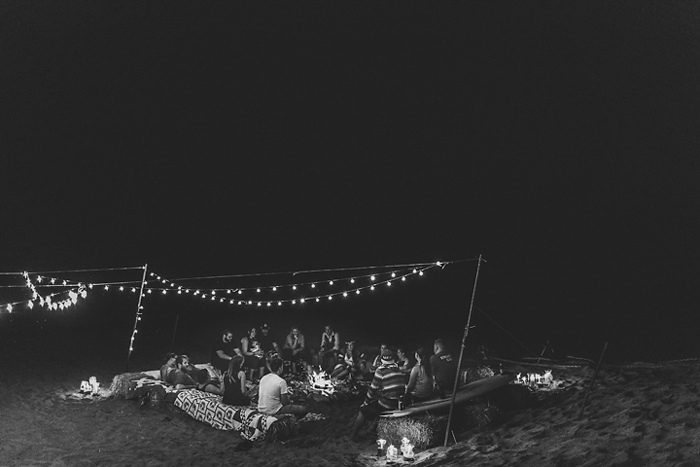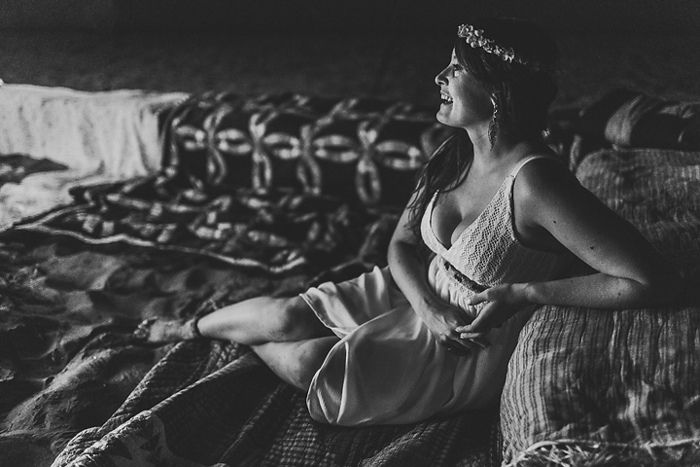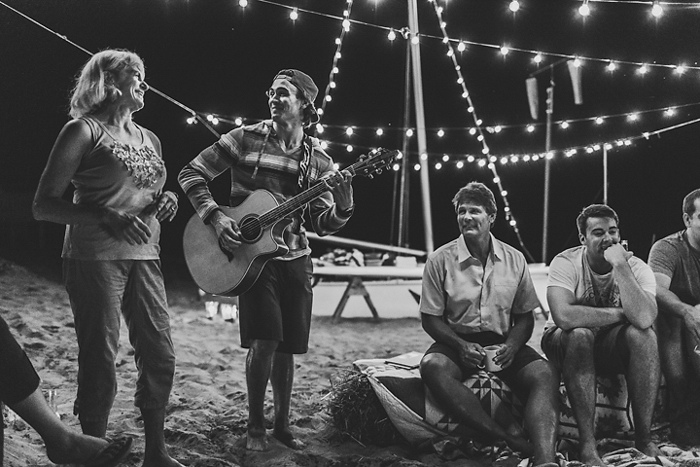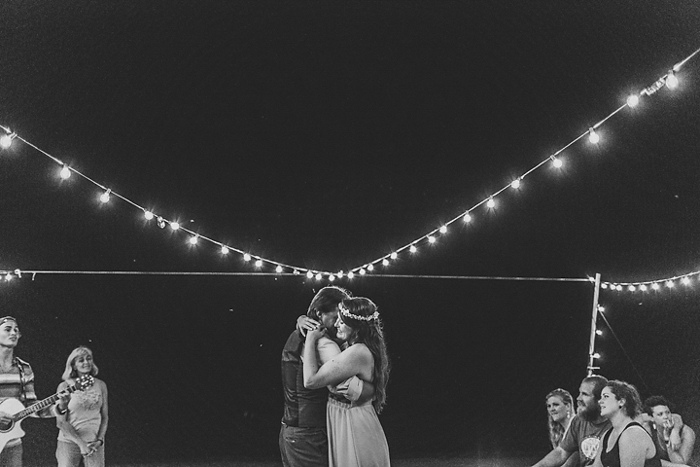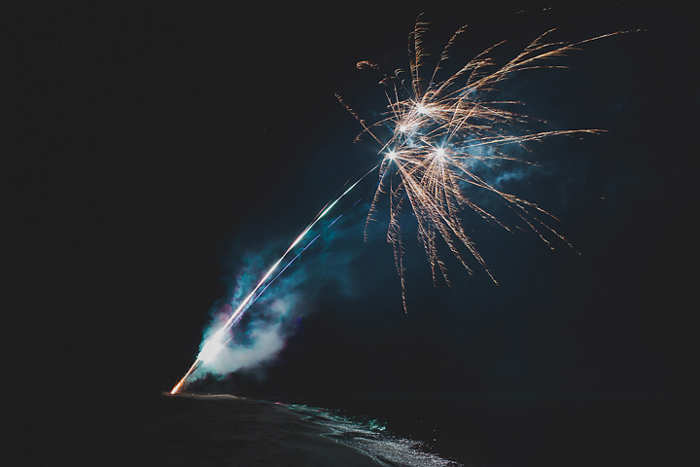 What advice do you have for couples who are considering an intimate wedding?
Do it. If an intimate wedding reflects who you are as a couple and the type of celebration you envision, make it happen!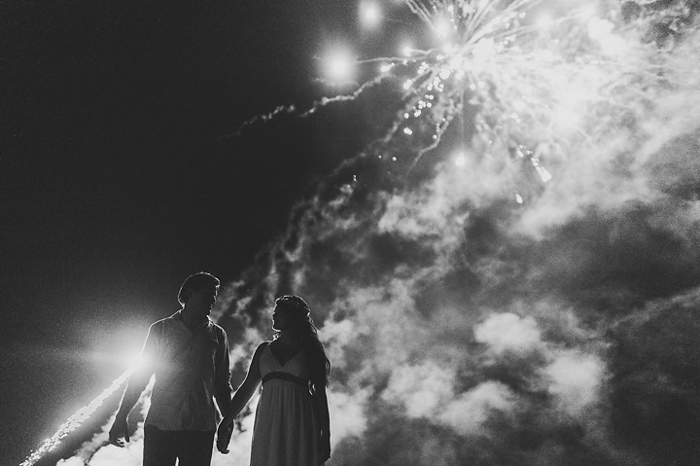 Vendors:
Photographers: Jennifer Moher Photography and Hugh Whitaker Photography
Custom Wedding Dress: Everywear
Make-up Artist: Myth Makeup Artistry
Hair Stylist: Kayla Goodlet – Rumours Hair Design 
Caterer: Chris & Ashley Sheldon 
Succulent Center Pieces & Wild Flower Bouquet: Jess McDonald 
Rentals: Affordable Elegant Rentals