There are vintage inspired weddings and then there's Emilia and Ryan's vintage Victorian wedding. The couple took the vintage theme to heart, finding their dream venue in Marshall House, a Victorian mansion on the historic Fort Vancouver grounds, but it was Emilia who really took the theme to the next level, choosing to wear a custom Victorian reproduction wedding dress. Wanting to make sure that the dress was authentic, Emilia even donned a waist cinching corset, a petticoat and a bustle to achieve the look. Now, if that's not commitment, we don't know what is!
Special thanks to Kari Renee for sharing all the pretty photos with us!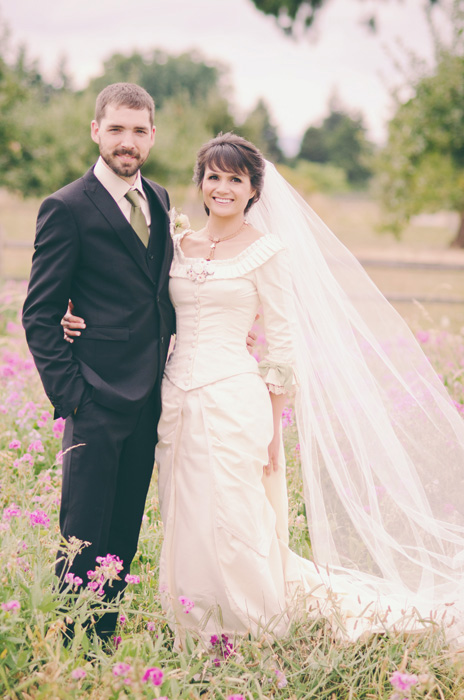 Emilia, 32 & Ryan, 32
Vancouver, WA
Wedding Date: August 11, 2013
Number of Guests: 55
Wedding Cost: $8,000
Wedding Ceremony Location: Marshall House, Fort Vancouver National Park
Wedding Reception Location: Marshall House, Fort Vancouver National Park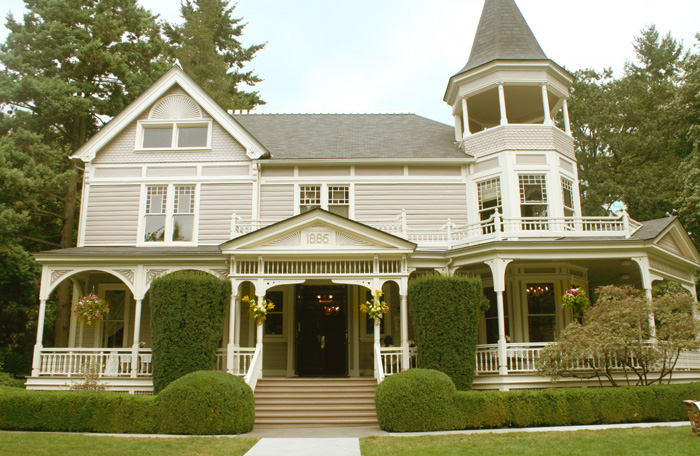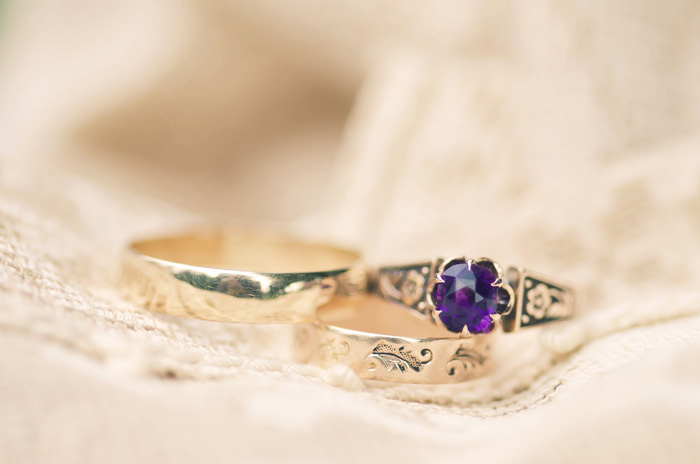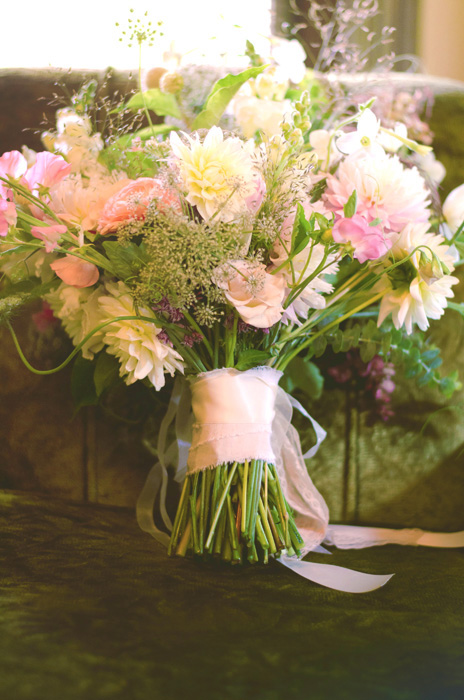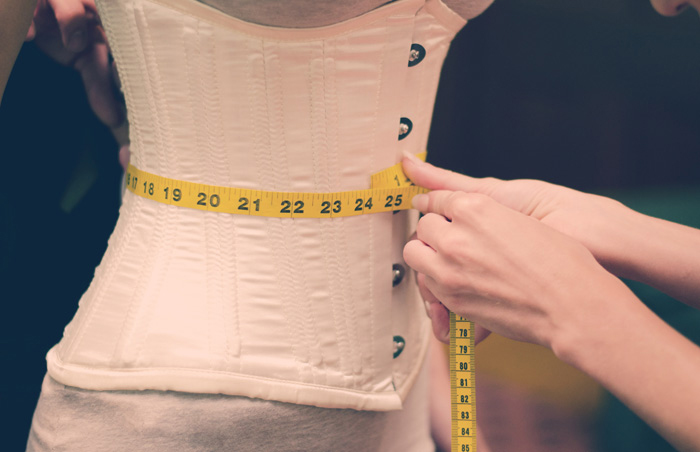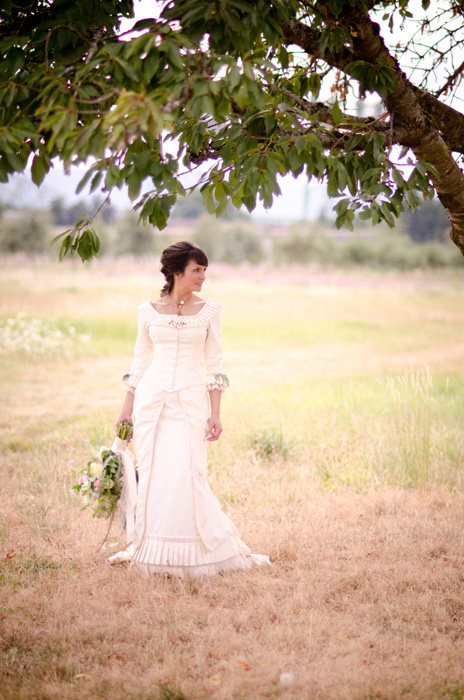 Why did you have an intimate wedding?
I have always been intrigued with the Victorian era and I really wanted to incorporate it into my wedding. We found the perfect venue, a beautiful Victorian mansion in a historic national park with a huge wrap around porch, and it could just fit 50 people inside and out perfectly.  We wanted the wedding to be part of the house, not just in it, so I had a reproduction dress made by a seamstress who specializes in Victorian clothing. The goal was for it to be authentic and natural, not 'costumey', so authenticity was the key and she did a wonderful job. I find the Victorian silhouette to be very beautiful, and that silhouette is completely lost in modern fashion, so bringing it back was a lot of fun. The dress required a corset, bustle and petticoat to correctly achieve that look.  Overall, I had a blast designing this wedding and if it wasn't an intimate wedding I don't think I could have accomplished the look and feel I was aiming for.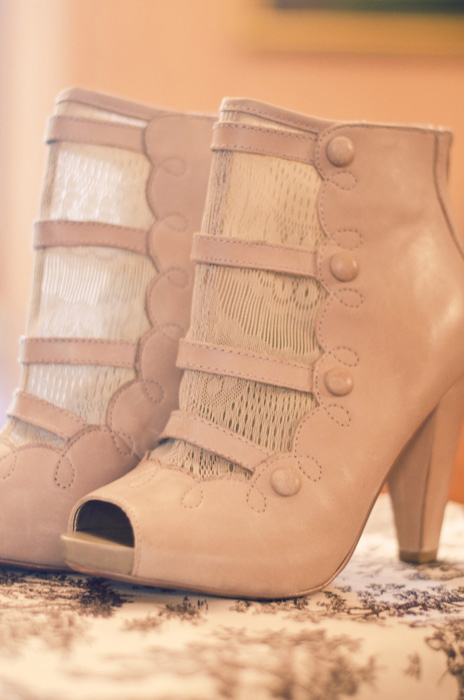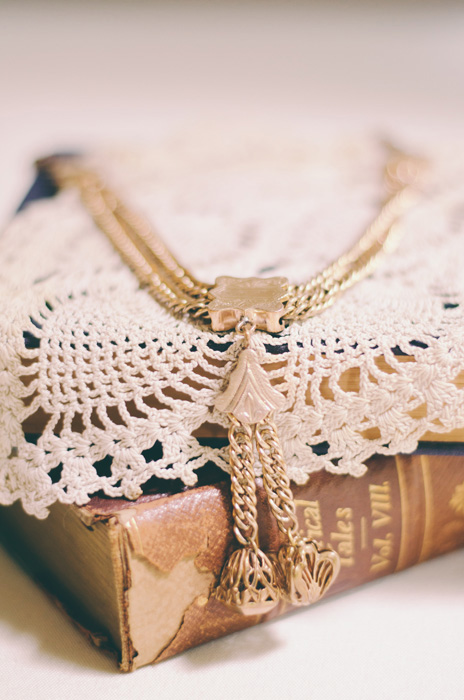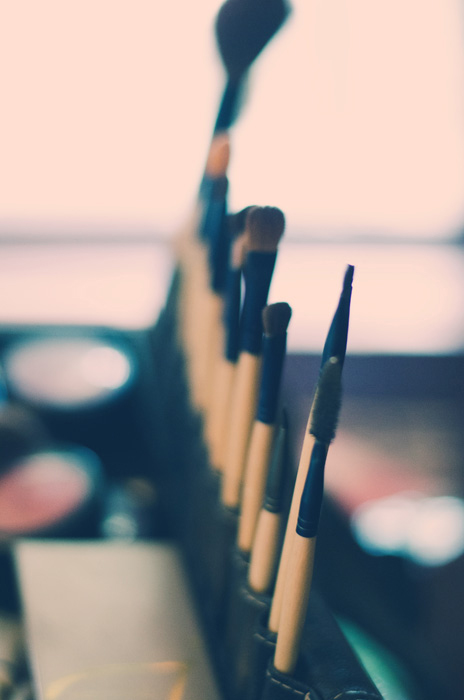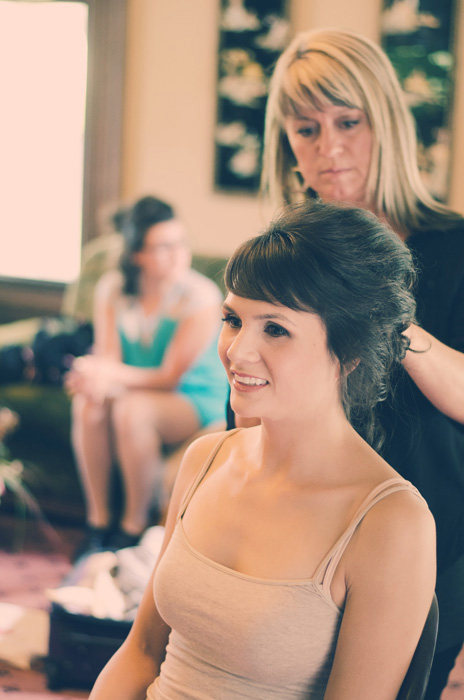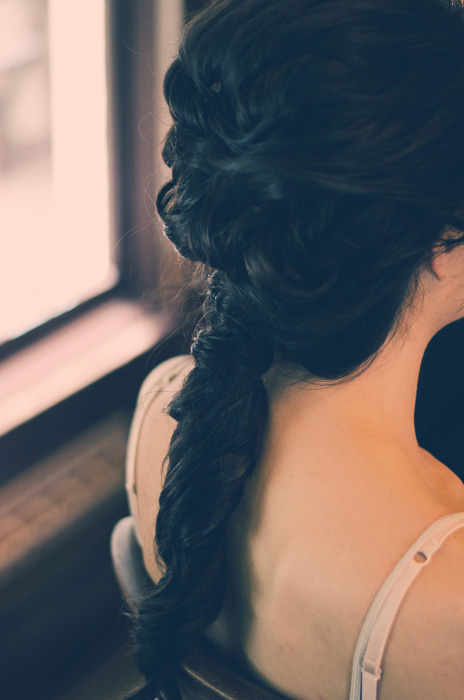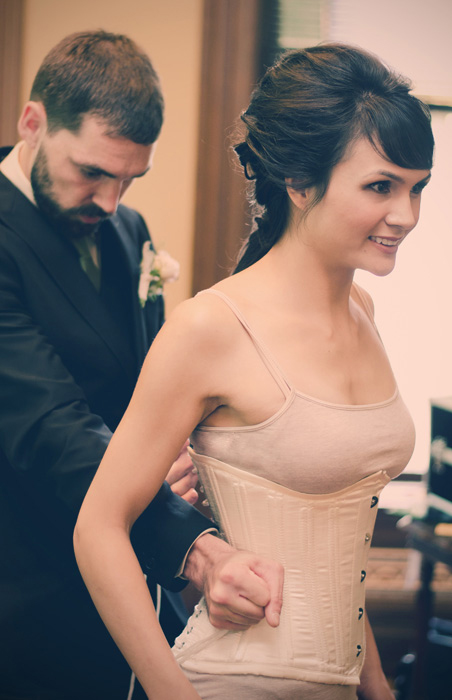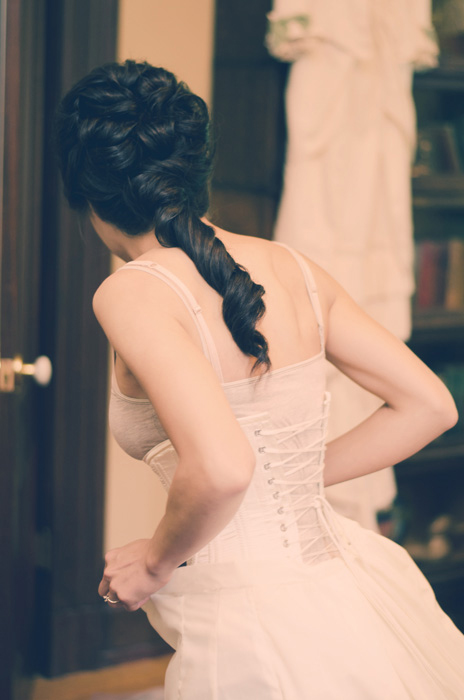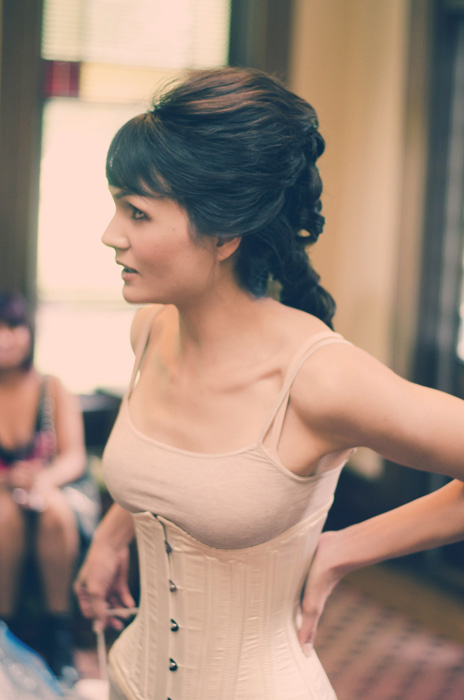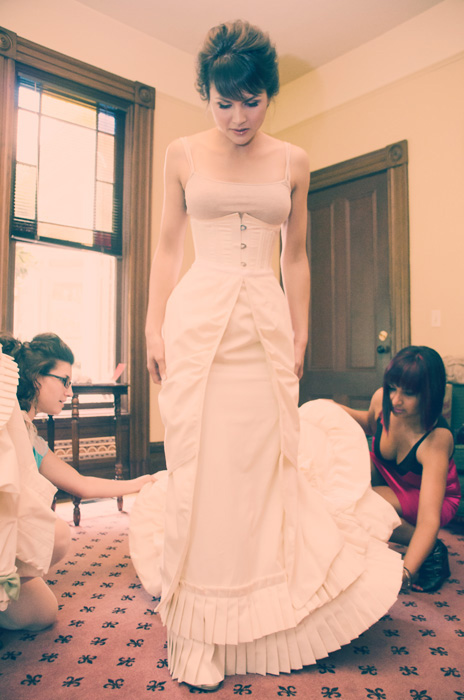 What are some the challenges that you faced planning an intimate wedding?
We didn't have any really. Choosing to have an intimate wedding really reduced any challenges I might of had and it was all fairly effortless.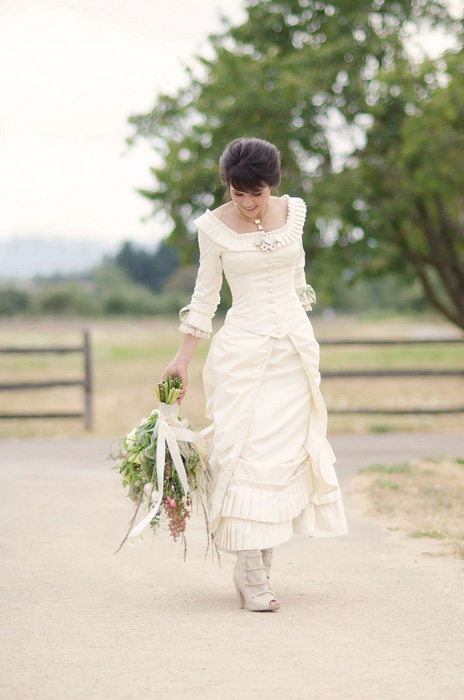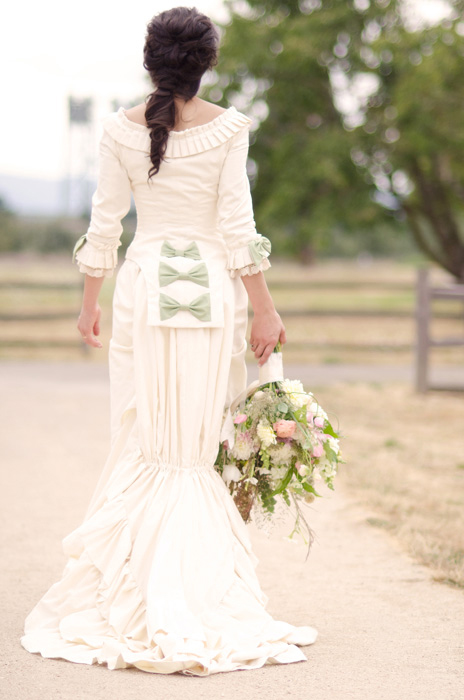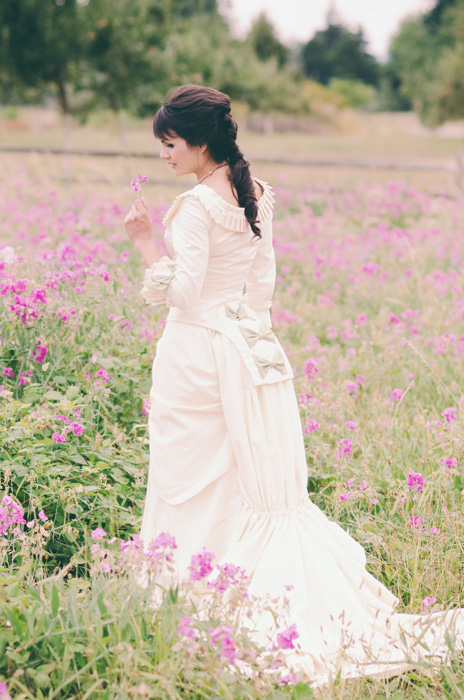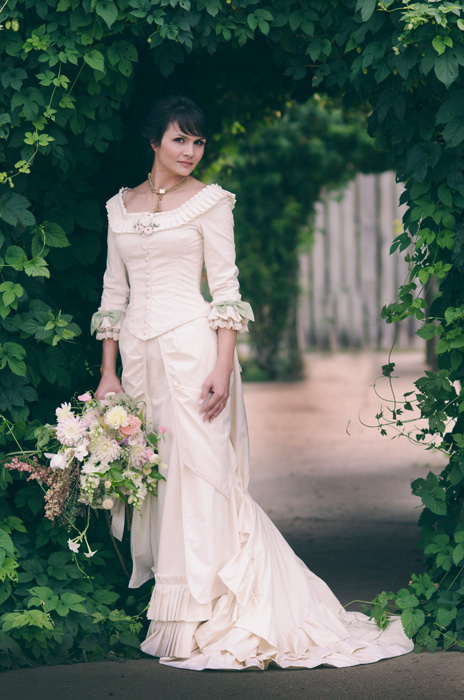 Was it difficult to pare down the guest list?
We both have fairly small close-knit families, so having an intimate wedding fit perfectly for us. We invited everyone we wanted to be there, close friends and family, without leaving anyone out.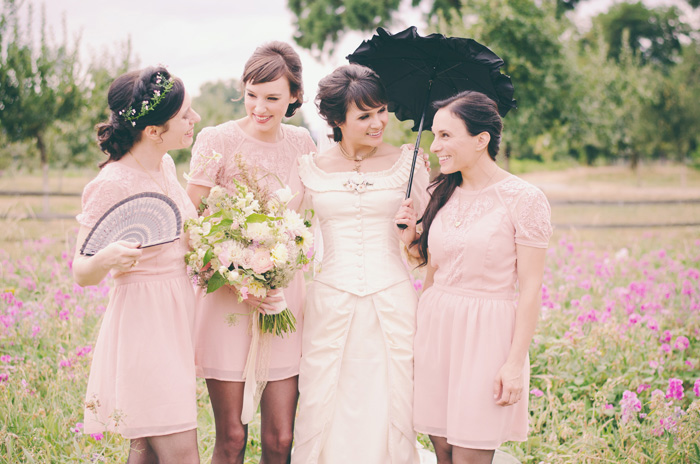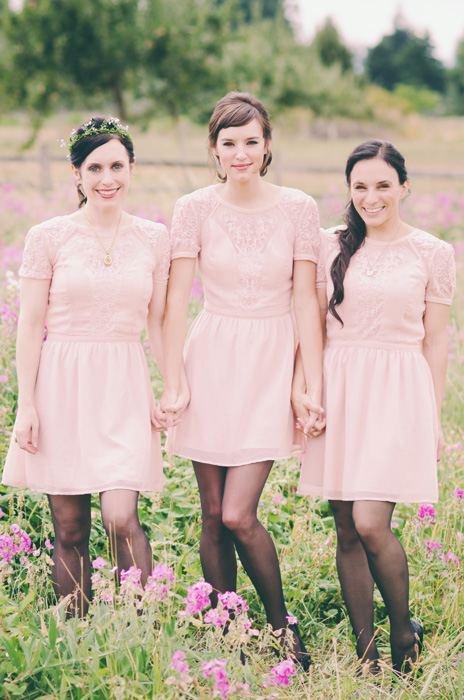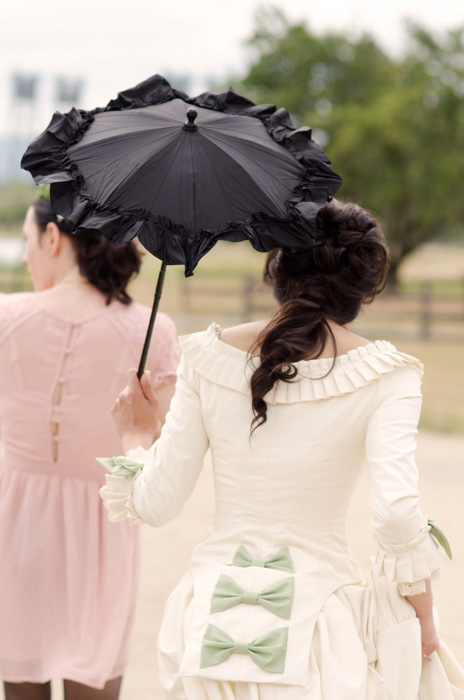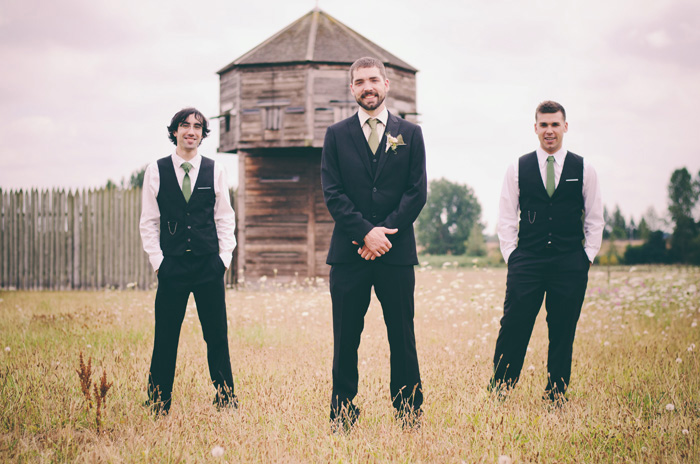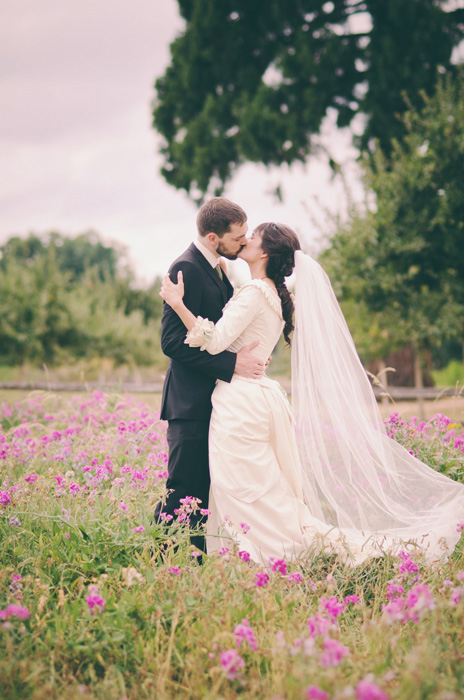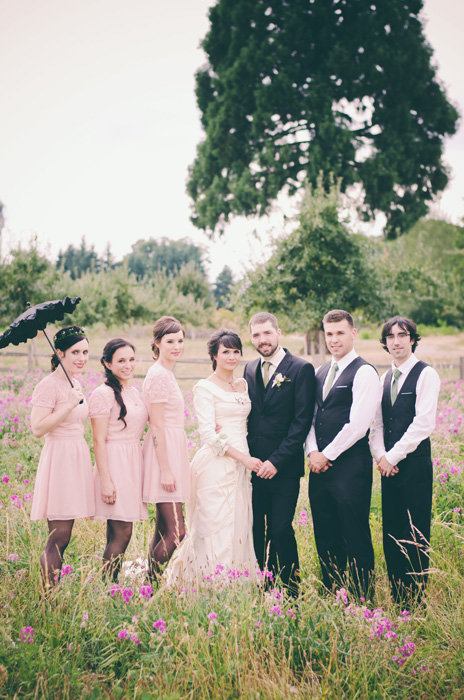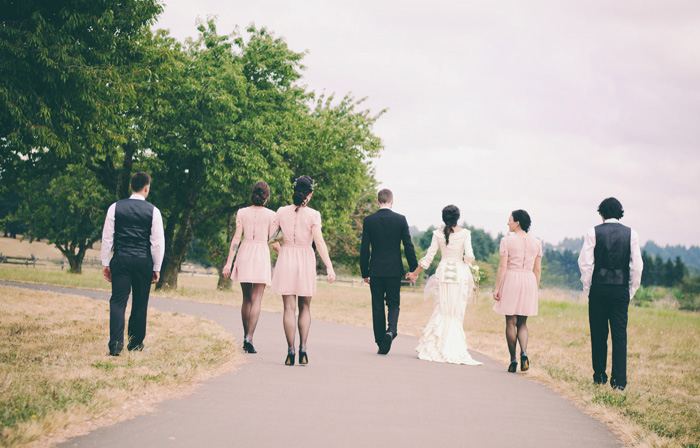 Did you have any 'issues' with the small guest list from friends and family? If so, how did you address them?
Luckily no.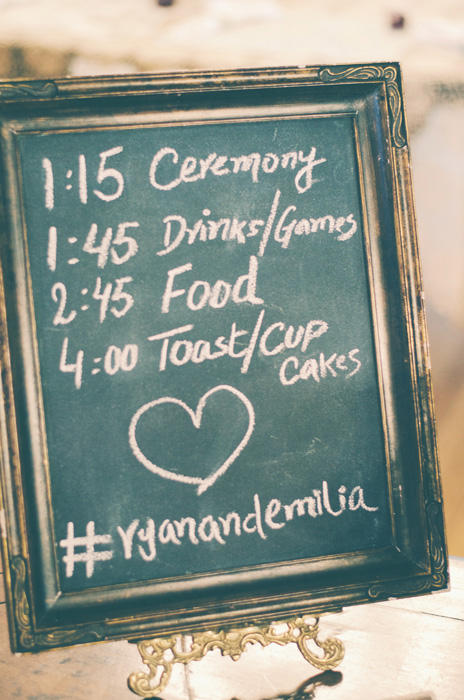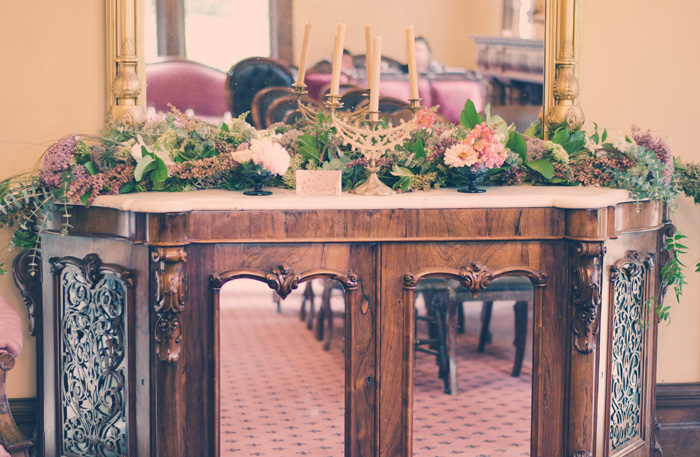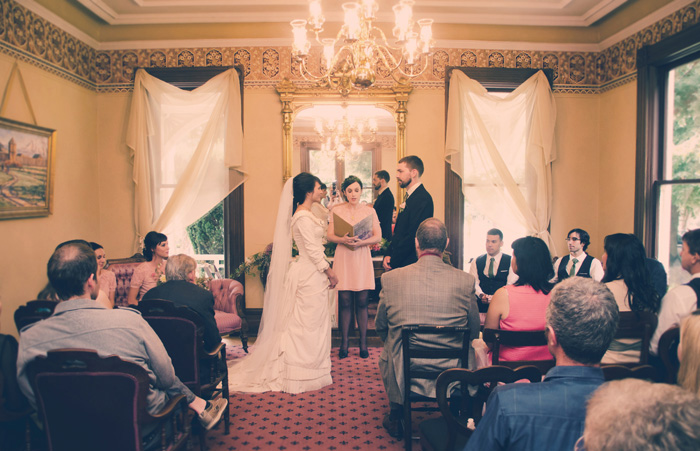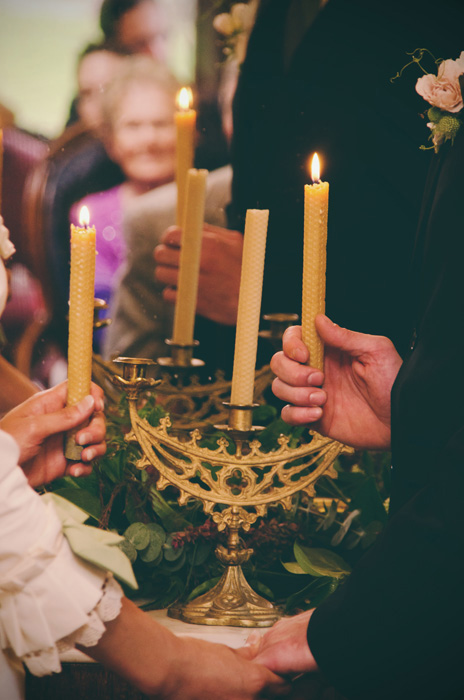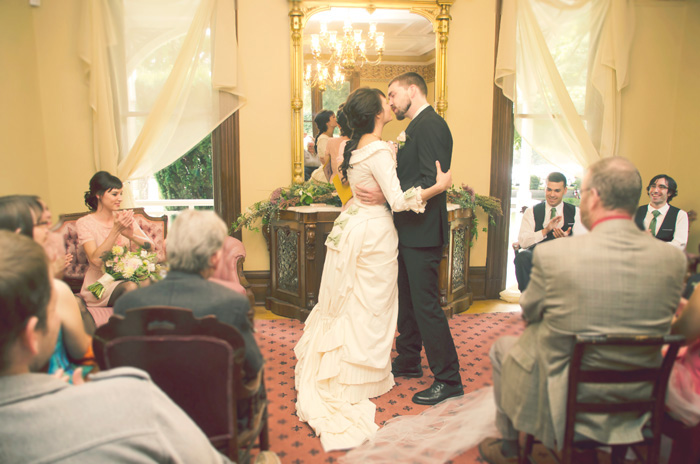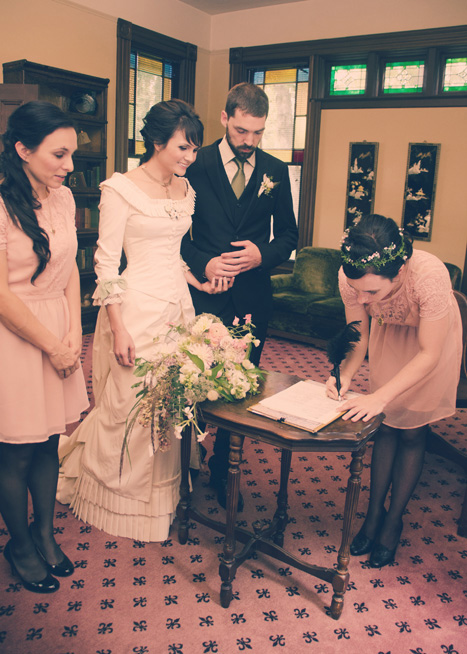 What were the highlights of the reception?
The highlight was having everyone eating outside on the porch and enjoying summer. We set up picnic blankets in the grass out front and lawn games to play and everyone was having a great time.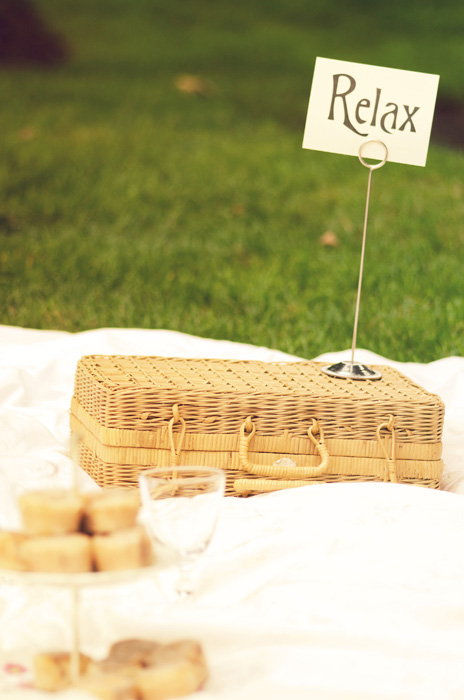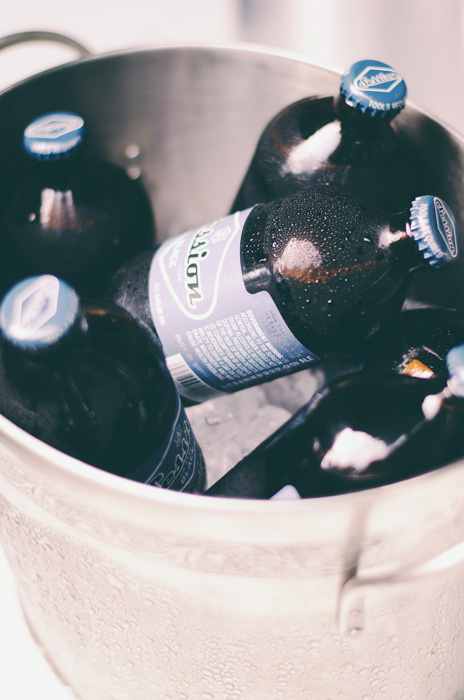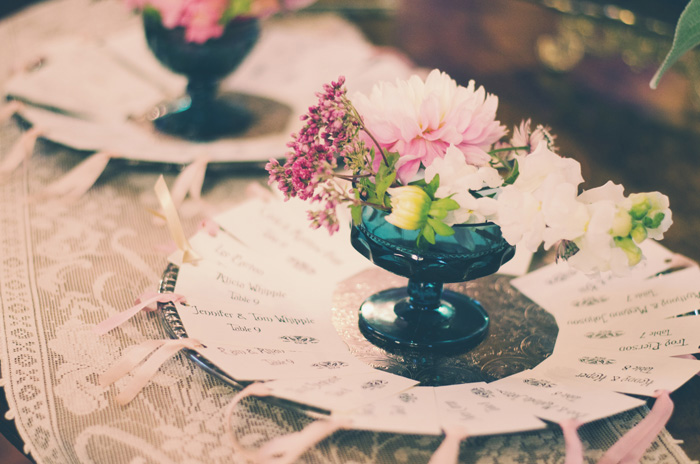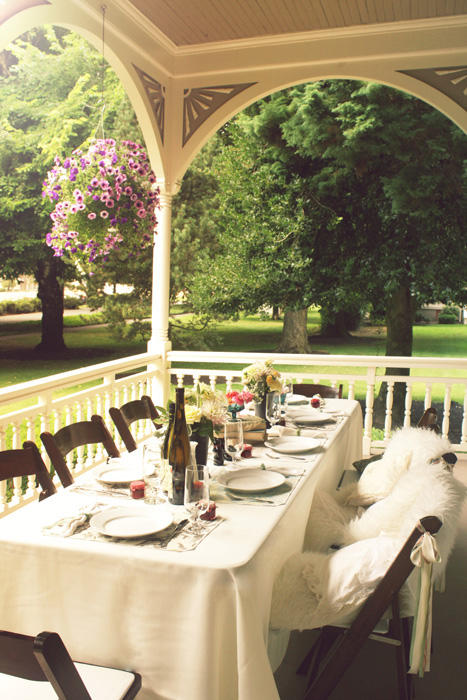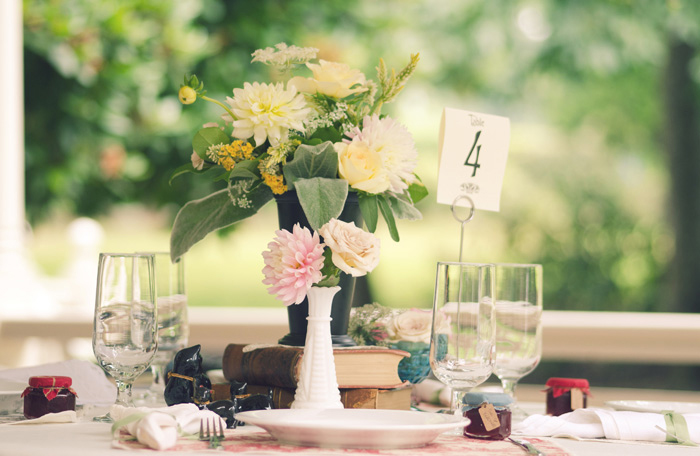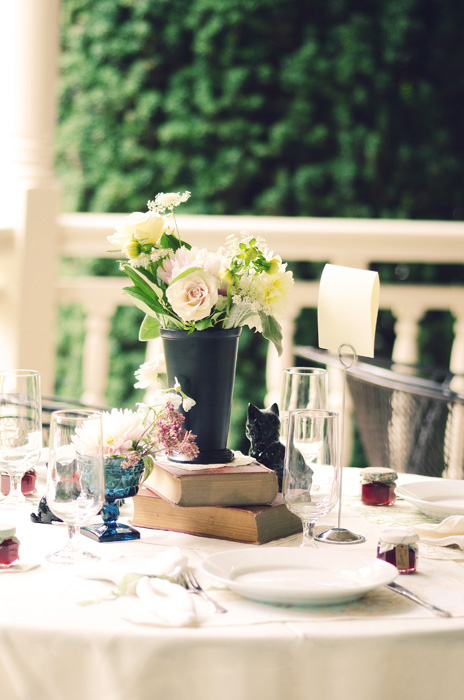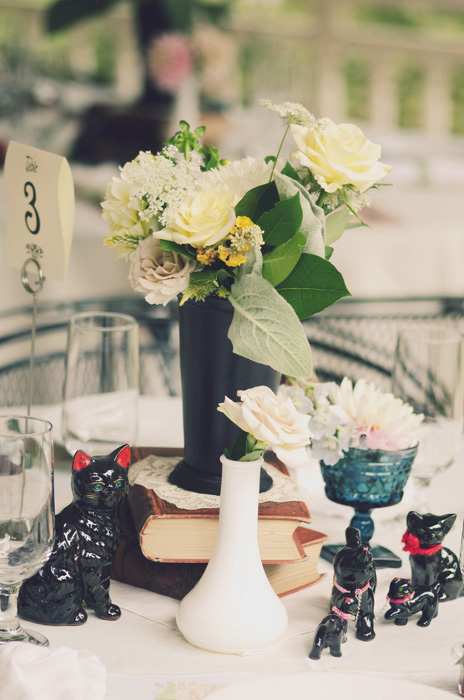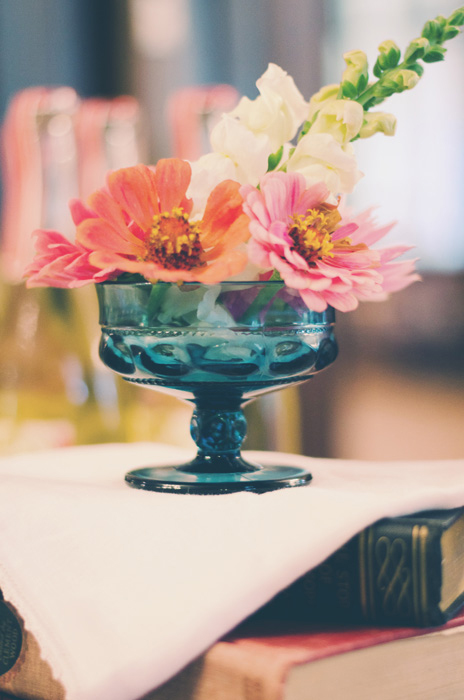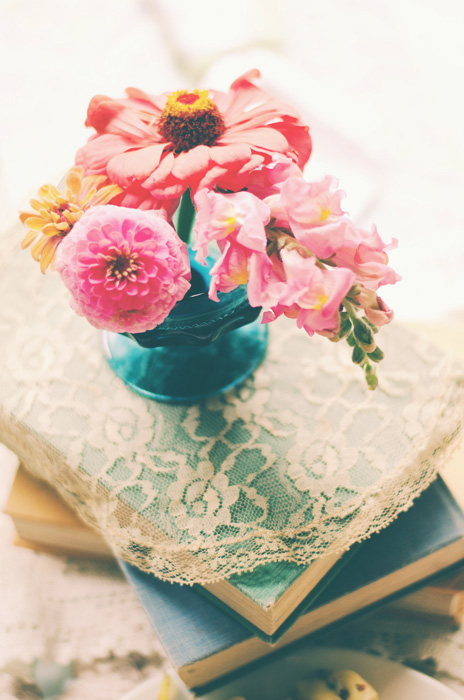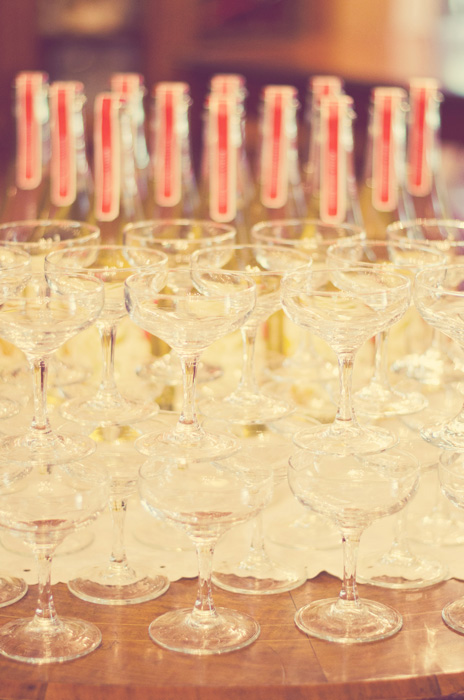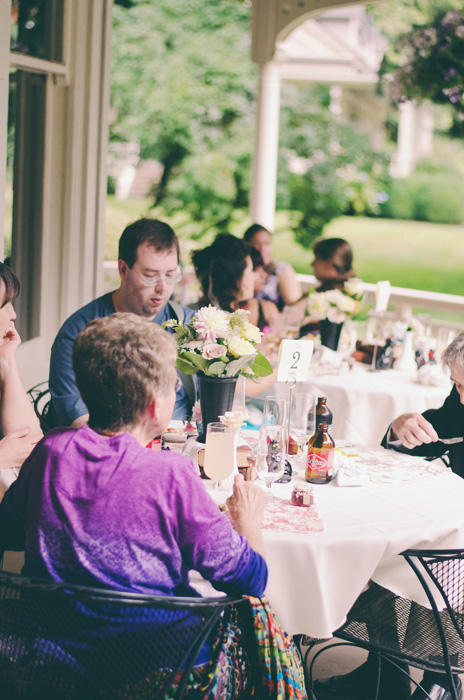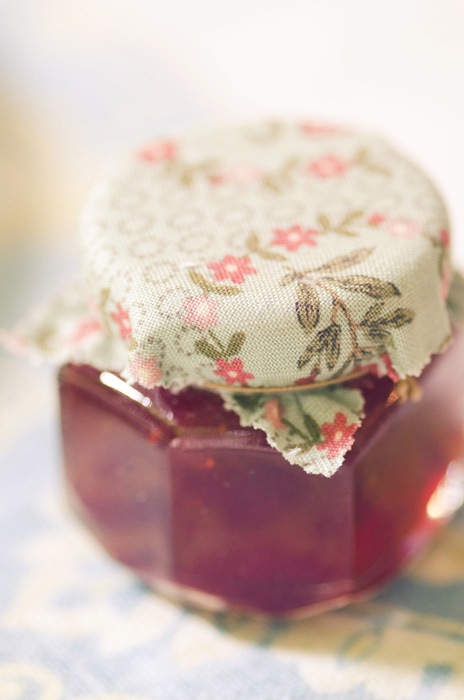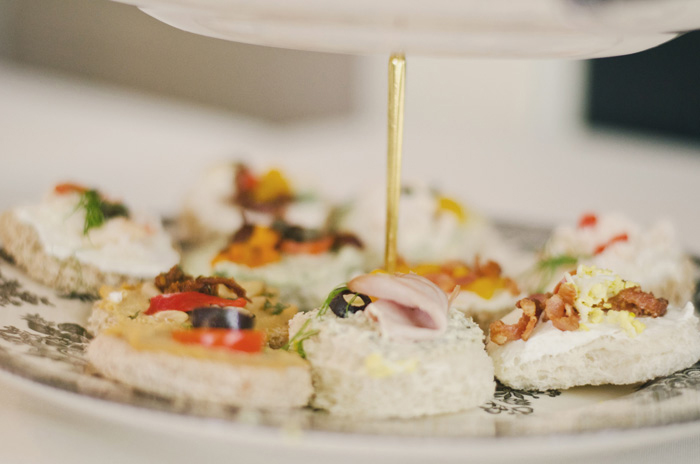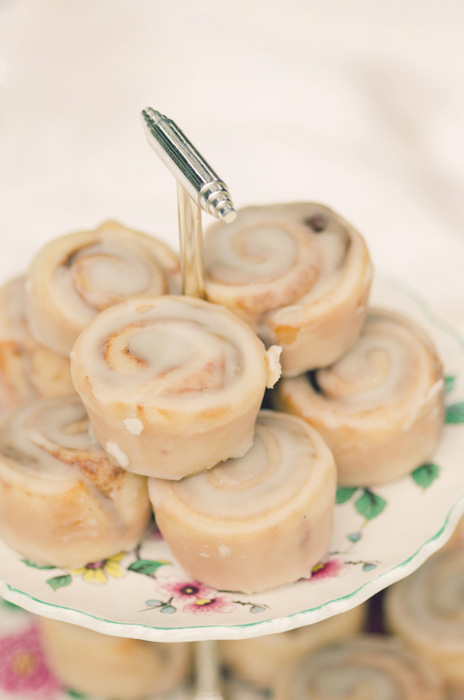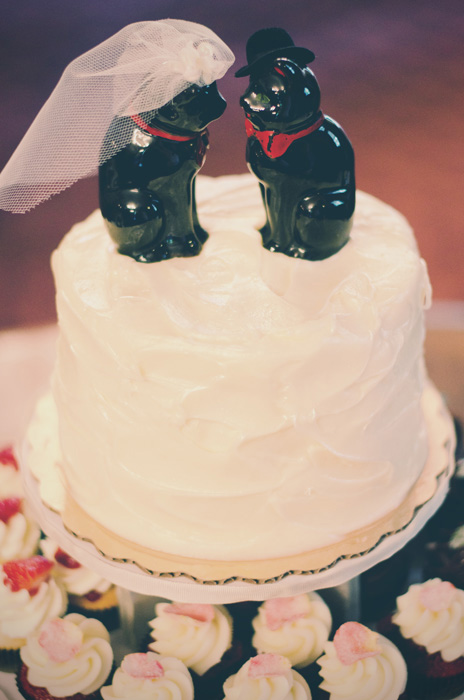 What was the best thing about having an intimate wedding?
Having the freedom to do what I really wanted to do and it being manageable. Having an intimate wedding meant I could focus on the little details that were important to us and not have to worry so much about costs and scale. It made it a more personalized experience.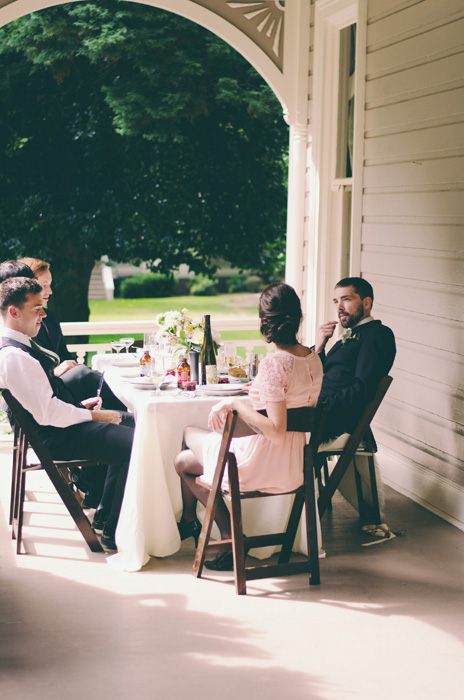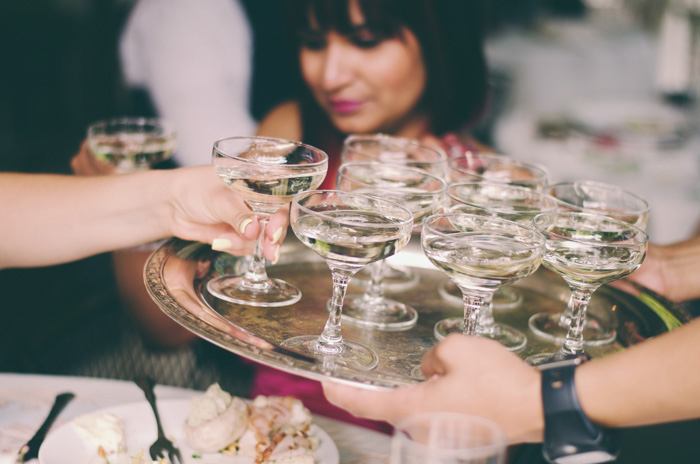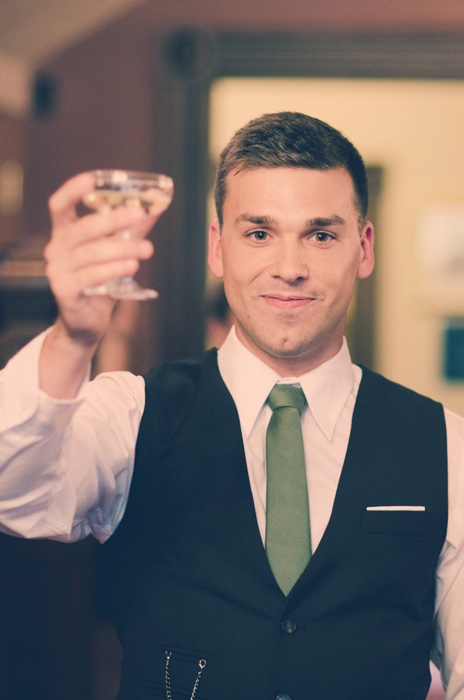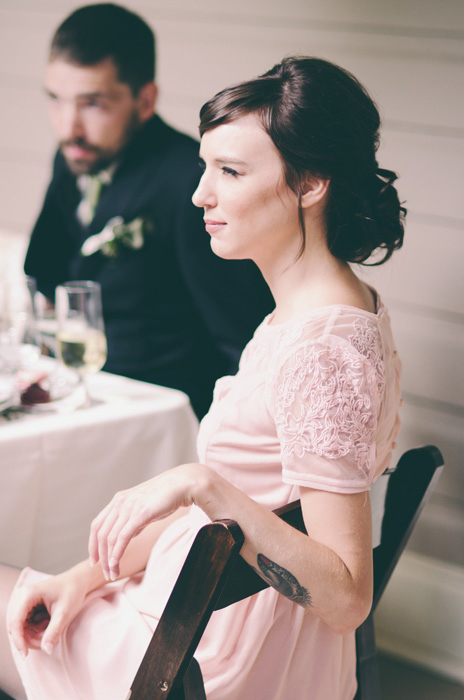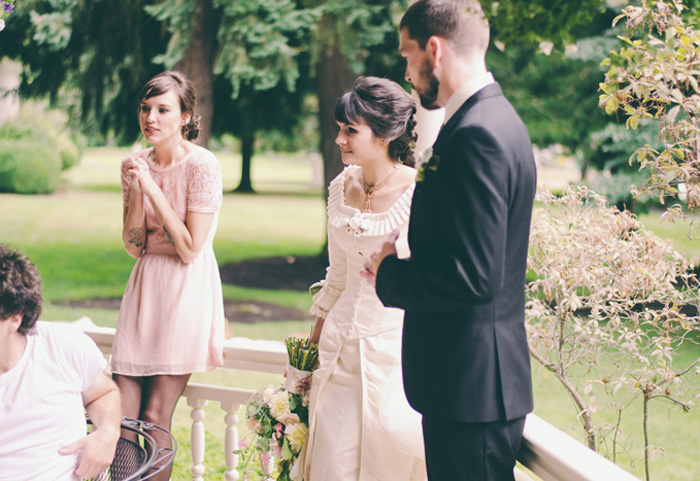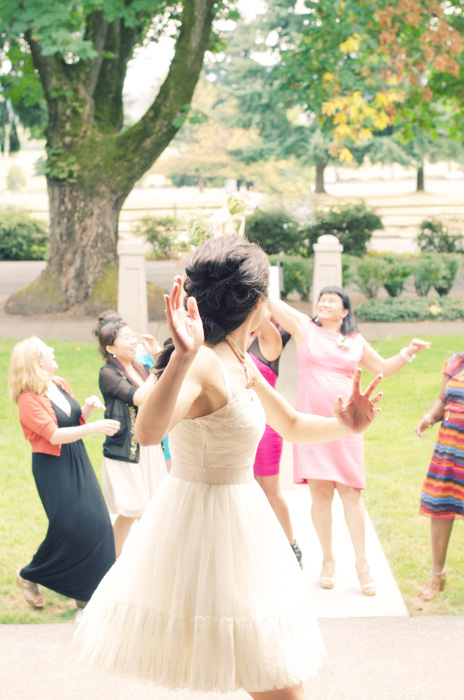 What advice do you have for couples who are considering an intimate wedding?
Do it. You can have so much more control over your event and it makes DIY, managing the budget, and reducing stress much easier.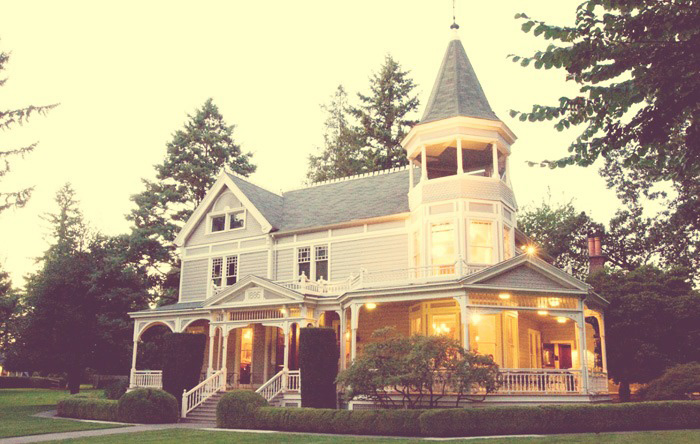 Vendors:
Venue: The Marshall House – Fort Vancouver
Dress: Christine Hall Designs
Caterer: My Friends & I Catering
Photographer: Kari Renee Photography
Makeup Hair: Portland Hair and Make-up
Cake: Le Cookie Monkey
Cupcakes: Cupcake Jones
Music: John Wayland Harr
Necklace: Rain on the Wind
Engagement Ring: Mag Wildwood's Closet
Wedding Ring: Bijoux Bela