Wedding tradition states you need something new, something borrowed, something old and something blue, so why not throw something sweet into the mix too? Besides the popularity of candy buffets (everyone loves gorging on candy), there are other ways to use sugar to add a sweet touch to your intimate wedding.
A classic tea party or brunch theme wouldn't be complete without some fancy sugar cubes. Colored sugar cubes are a simple, DIY wedding project that can be made for favors or served alongside your after-dinner tea and coffee. Make your own in various colors and shapes or pipe royal icing flowers or designs onto each cube (check out this tutorial).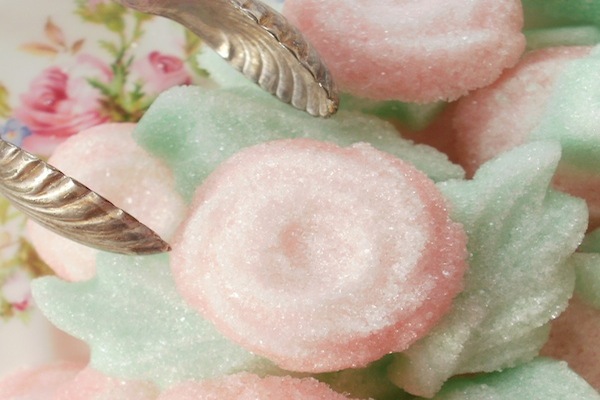 A romantic sugar piece to display with your dishware and mugs will steal everyone's hearts. Check out this tutorial on how to make your own heart-shaped sugar cubes.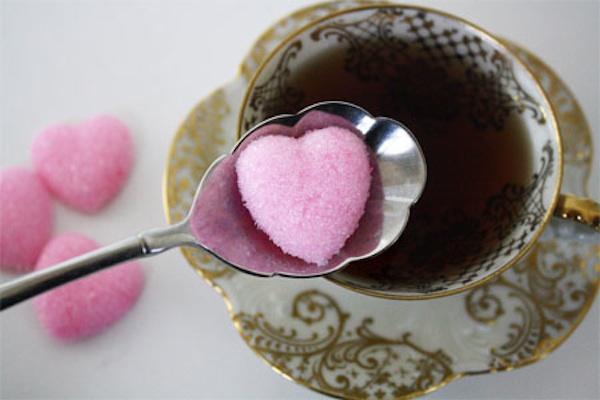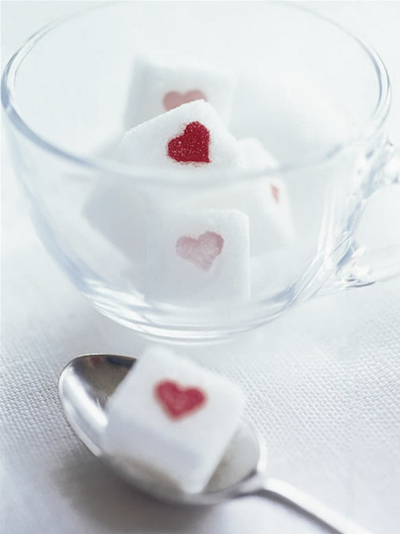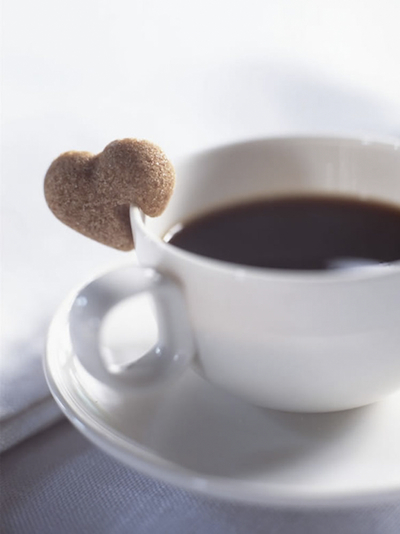 Rock candy is another fun option for a colorful treat. The crystallized confections can be displayed in glass jars or canisters at a sweets station or as favors that will bring your guests back to their childhood candy memories. Learn how to make it here.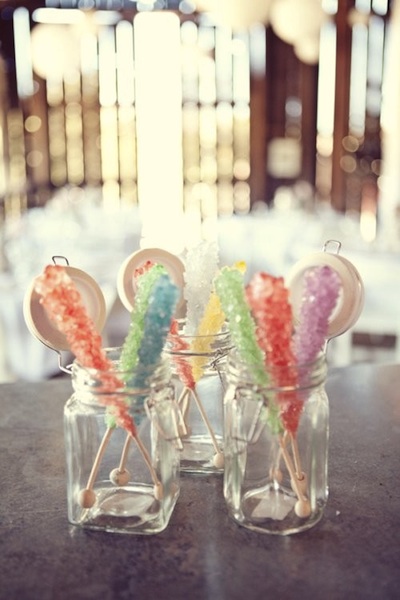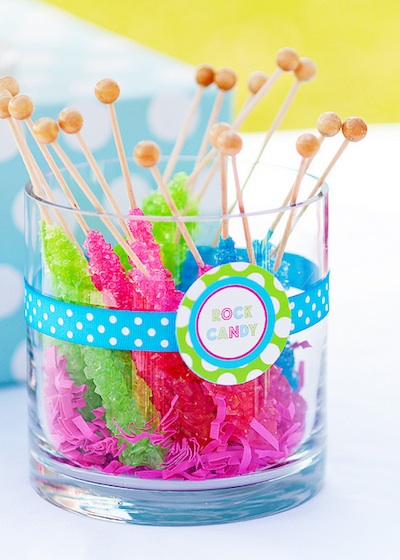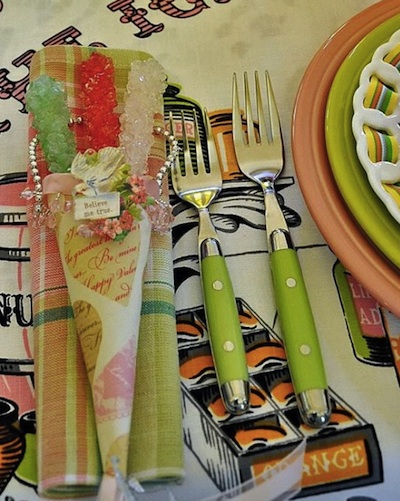 This rock candy chandelier is stunning and also completely edible: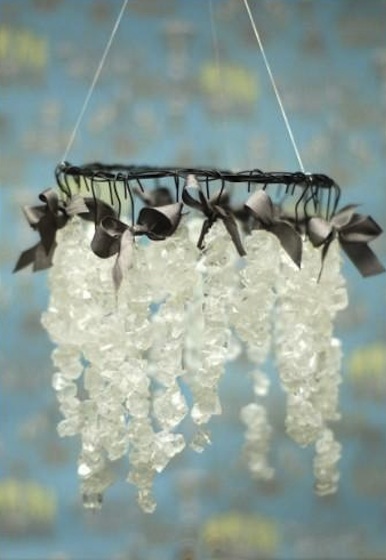 Sweeten up your cocktails with sugar-rimmed glasses and edible swizzle sticks.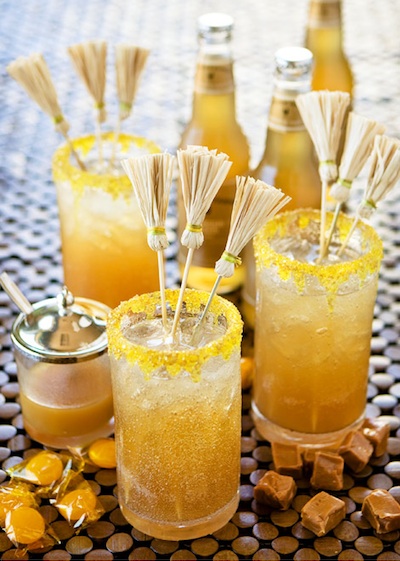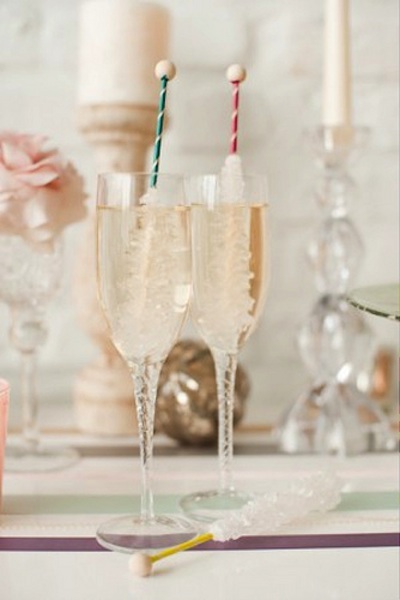 Add sugar flowers or edible embellishments to your cake for an extra sweet kick. A cotton candy cake perhaps?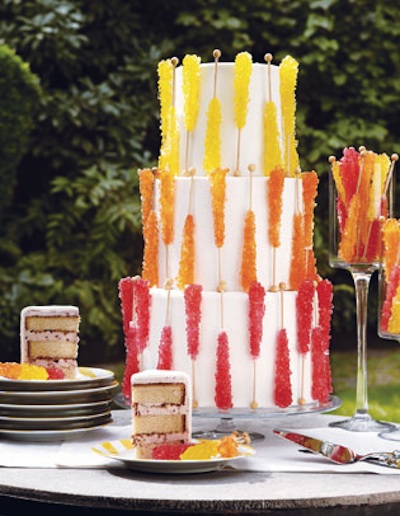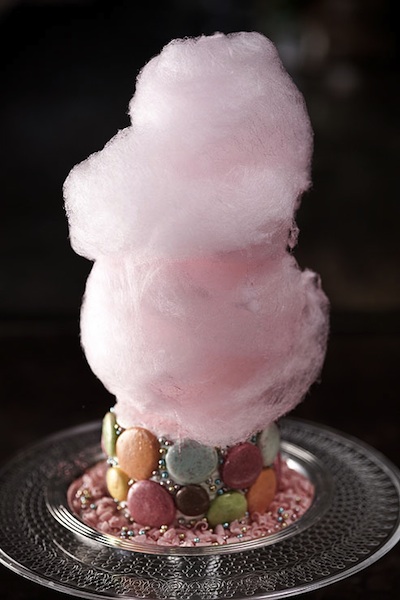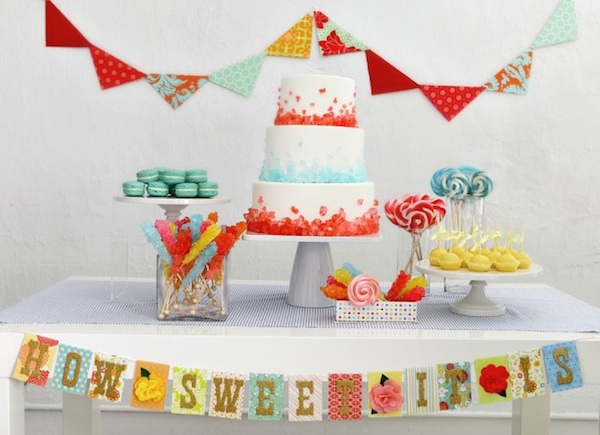 For an all-natural favor idea, try homemade body scrubs. All you need is sugar, oils and fragrances of your choice, such as lavender, vanilla or citrus. Beauty scrubs in stores or spas can be pricey, so your guests will love a sweet-smelling homemade favor to bring home. Try these tutorials for brown sugar scrub and lavender sea salt.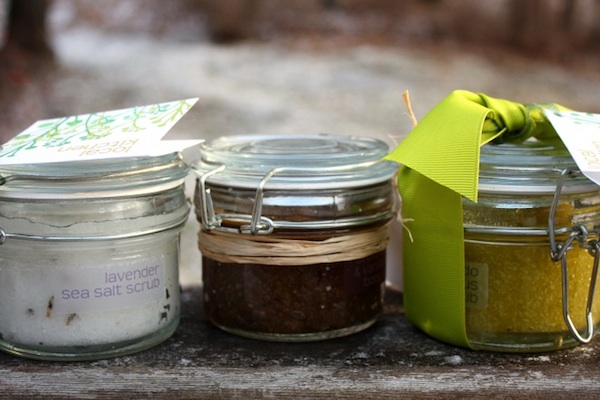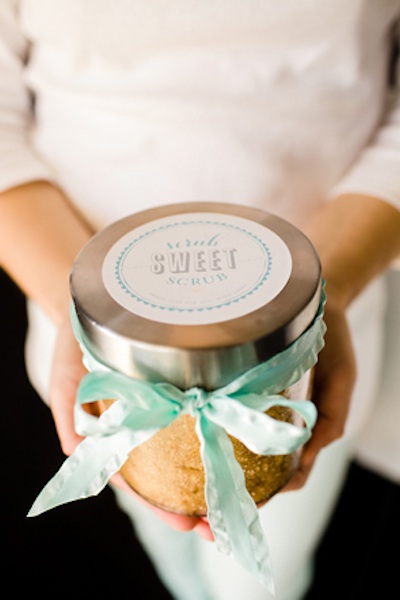 Photo one; suchprettythings.typepad.com; Photo two; michelestreasures.blogspot.ca; Photo three; skiptomylou.org; Photo four; 79ideas.org; Photo five; skiptomylou.org; Photo six; culy.nl; Photo seven; sa-wedding.co.za; Photo eight; thelittleroundtable.com; Photo nine; curbly.com; Photo ten; curbly.com; Photo eleven;  heatherbailey.typepad.com; Photo twelve; laurenconrad.com; Photo thirteen; phillymag.com; Photo fourteen; colincowieweddings.com; Photo fifteen; redribbonstudio.com; Photo sixteen;  localkitchenblog.com; Photo seventeen; heygorg.com