Scrabble tiles
are a great way to add detailing to any areas you want to have more visual interest. Whether you use them to spell out a message, as table numbers or an alternative to a sign, Scrabble tiles are perfect for adding a fun or vintage element instead of just stamping or signs.
Using Scrabble tiles among an eclectic mix of other knick-knacks against neutral paper makes for stylish and unique escort cards. Collecting all of these pieces would be half the fun! Vintage Scrabble tiles
can be found online, corks can be collected while in the planning process, and flea markets are a great place to find quirky game tokens and other pieces that would be great for this look.
The tiles also make great place seating signs. If you collected enough you could even have all of the bridal party's names spelled out on the head table.
The tiles are also a fun alternative to small signs you may need to use around the reception area. Guest book sign-in areas, additional head table decor or just for sweet sayings you want to display.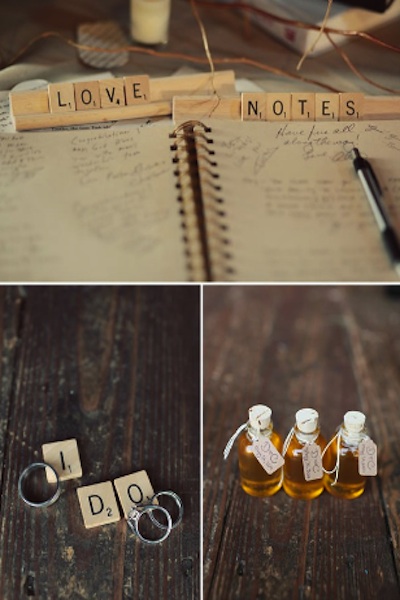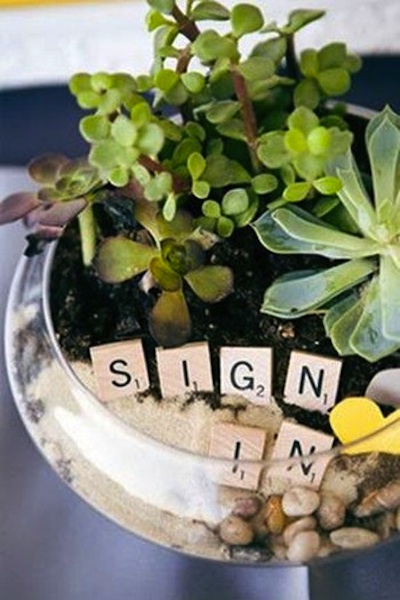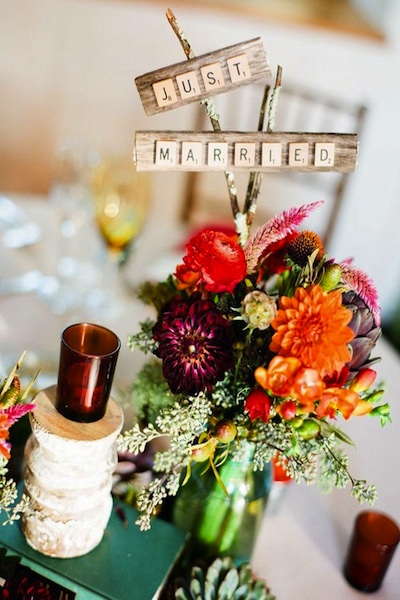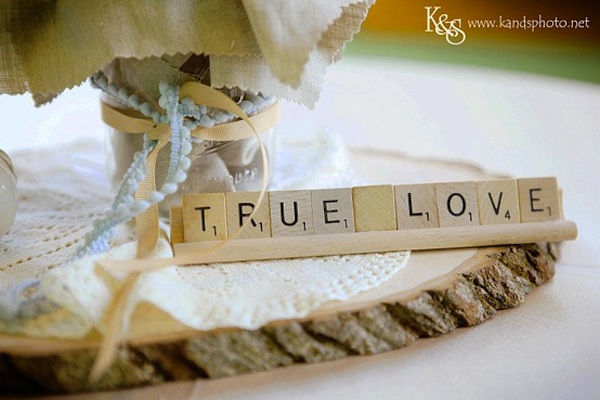 Making small table number signs from the tiles is another cute idea.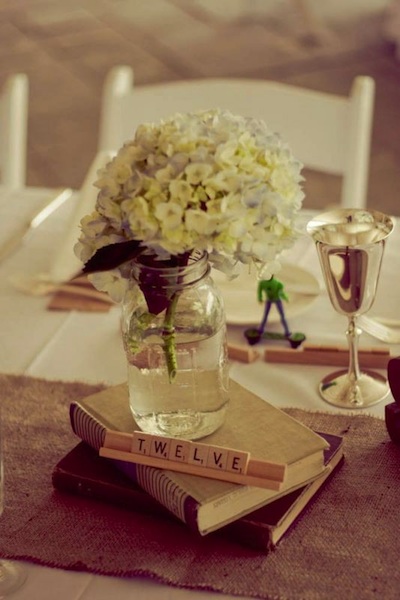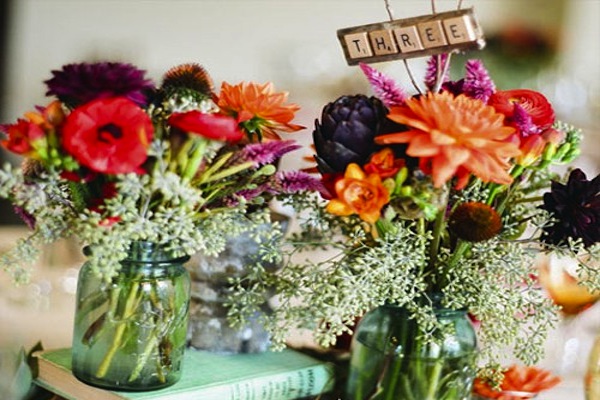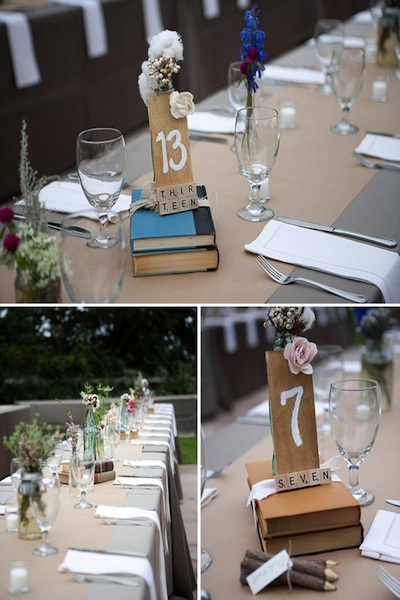 Scrabble tiles make nice accessories in wedding or engagement photos as well.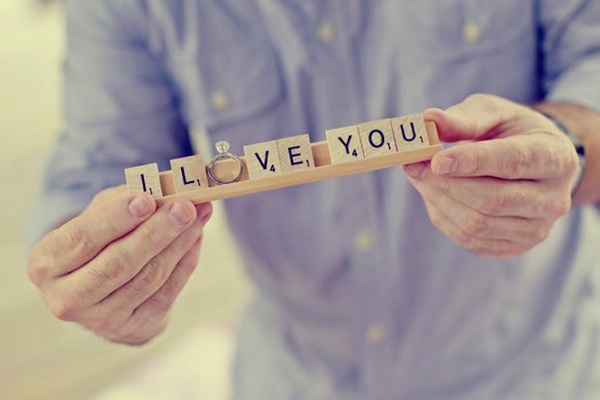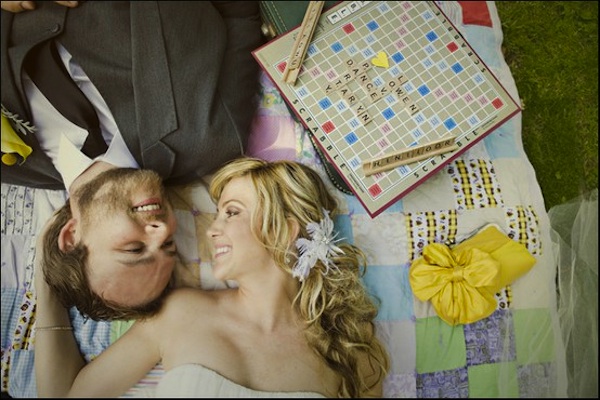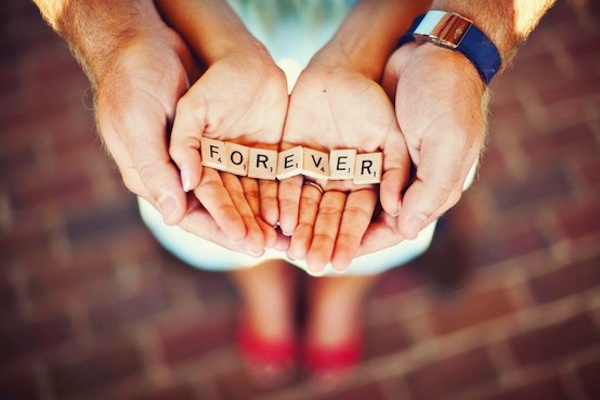 You can even make gifts for your wedding party using Scrabble tiles. Check out this DIY Scrabble tile coaster tutorial.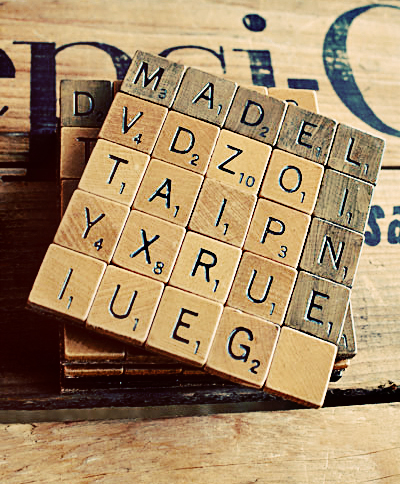 Scrabble tiles are affordable and incredibly easy to use. Instead of having to hire a calligrapher you can simply glue them together to make small signs or instructions for different reception areas. Vintage Scrabble tiles will have more of an aged wood look to them, new tiles will be more plastic looking and brighter. Garage sales are a great place to stock up on old Scrabble board games to start collecting the tiles or trays (which can be used as bases for the signs).
Image One: greenweddingshoes.com; Image Two: 100layercake.com; Image Three: flickr.com; Image Four: weddingdiaries.com; Image Five: my-wedding-concierge.com; Image Six: labellebride.com; Image Seven: enchanteddreamweddings.com; Image Eight: d30opm7hsgivgh.cloudfront.net; Image Nine: kandsphotography.net; Image Ten: ruffledblog.com; Image Eleven: blog.duetevents.com; Image Twelve: theknow.com.au; Image Thirteen: greenweddingshoes.com; Image Fourteen: pocketfulodreams.co.uk; Image Fifteen: inspiredbythis.com; Image Sixteen: grosgrainfabulous.blogspot.com: Image Seventeen: IntimateWeddings.com
Rebekah owns the event design company A & B Creative. Read Rebekah's blog.