Is there anything sweeter than swiss dots? We think not! The sheer white on white polka dots are a fresh and fun twist on the all-white wedding and we love that they've been showing up on bridal runways and real brides alike. We're pretty sure you'll adore them too!
If you like your wedding dresses ultra feminine and super sweet, swiss dots add just a hint of cuteness without being over the top, making them the perfect choice for anyone who appreciates the art of subtlety.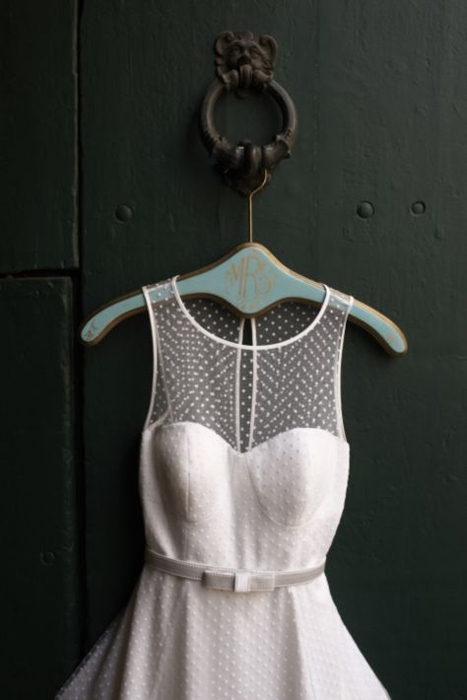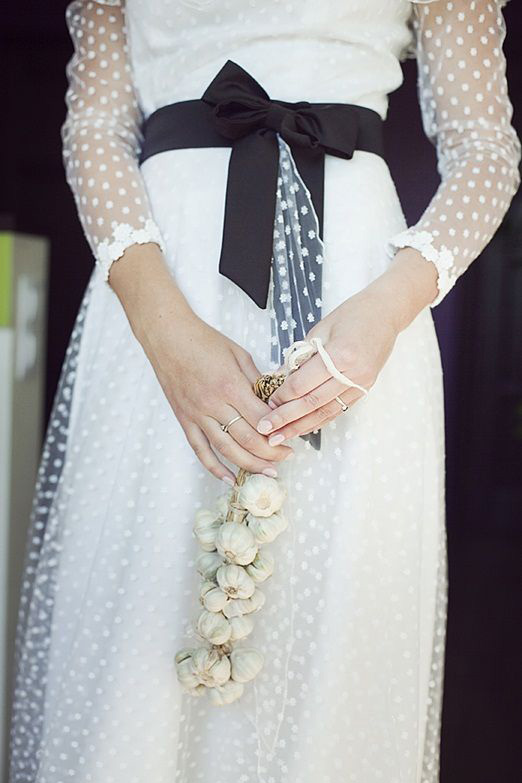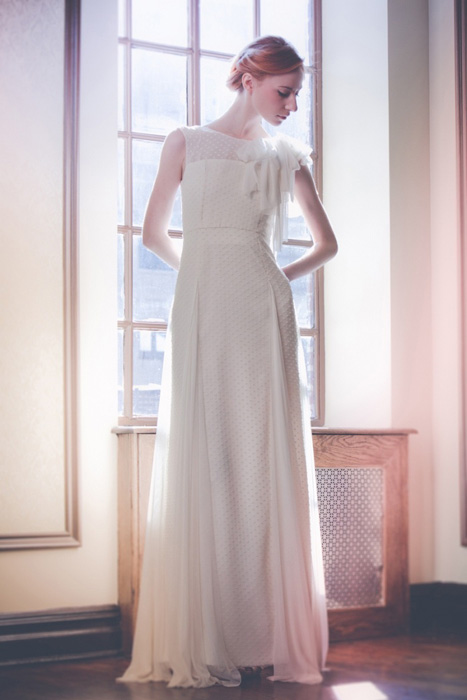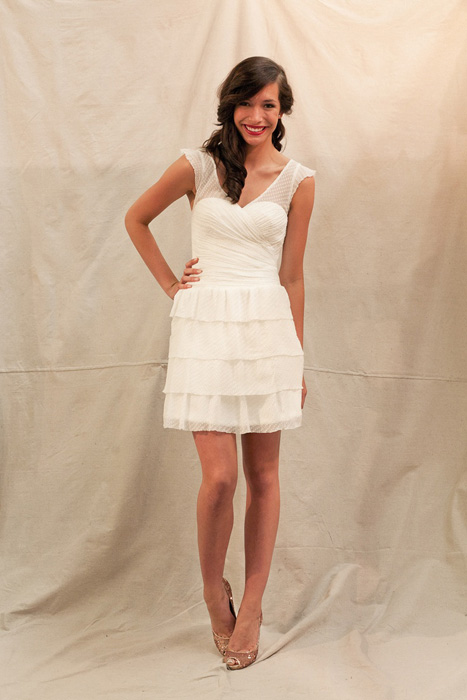 Aren't these dotted veils the prettiest? They are both contemporary and classic, just like the swiss dot itself.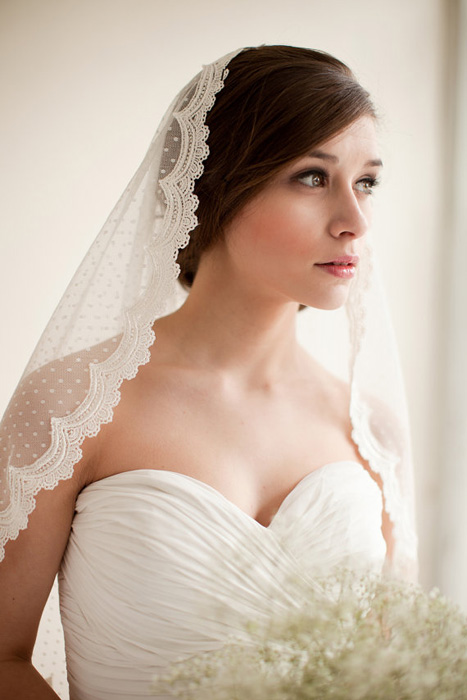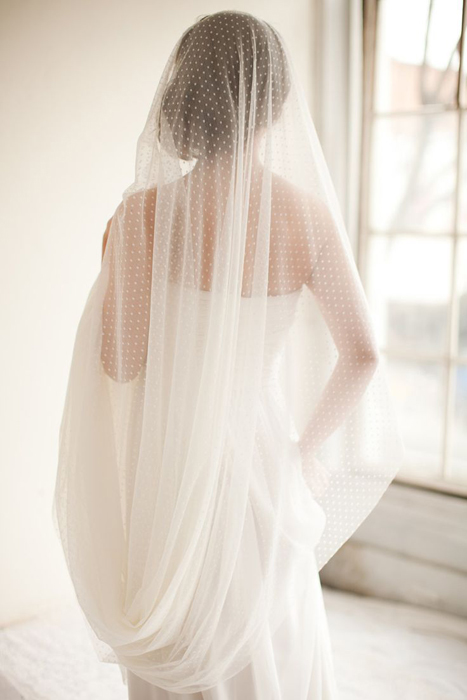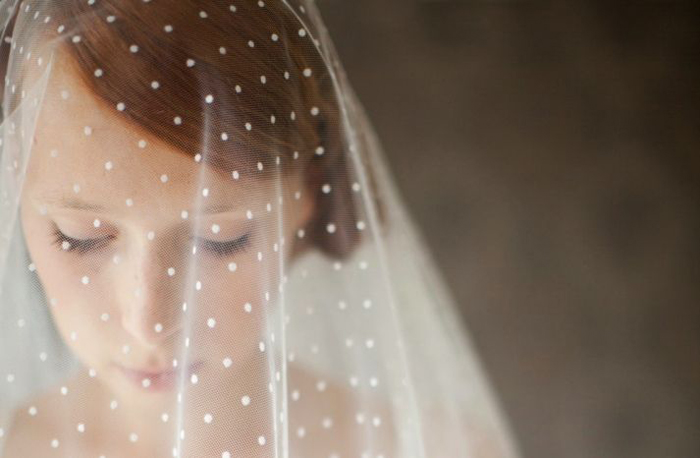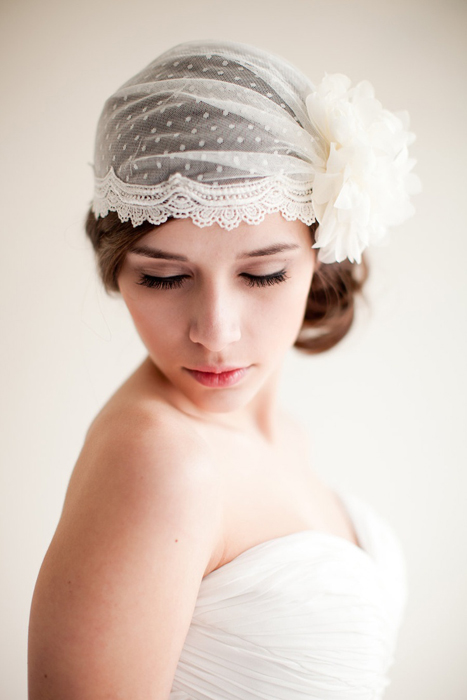 If wearing a veil isn't your thing, why not try this lovely swiss dot hair bow from BHLDN instead?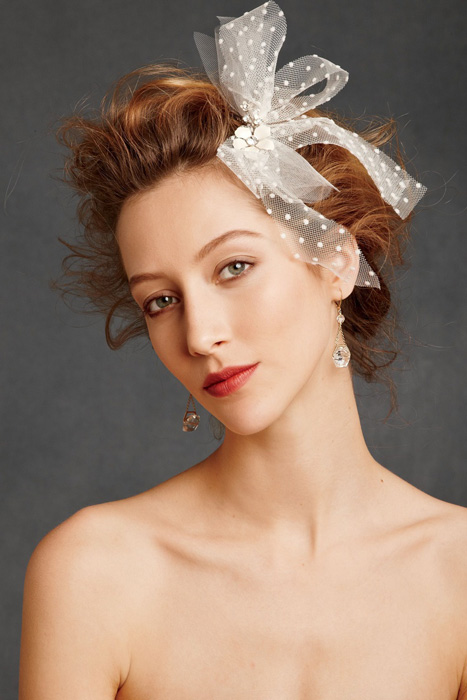 Large or small, even your linens can get the swiss dot treatment. For an extra romantic tablescape, drape them over a rustic wooden table and pair them with some vintage tableware.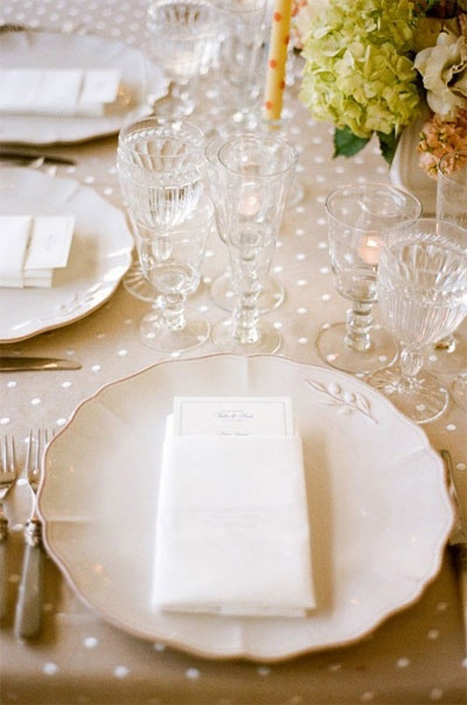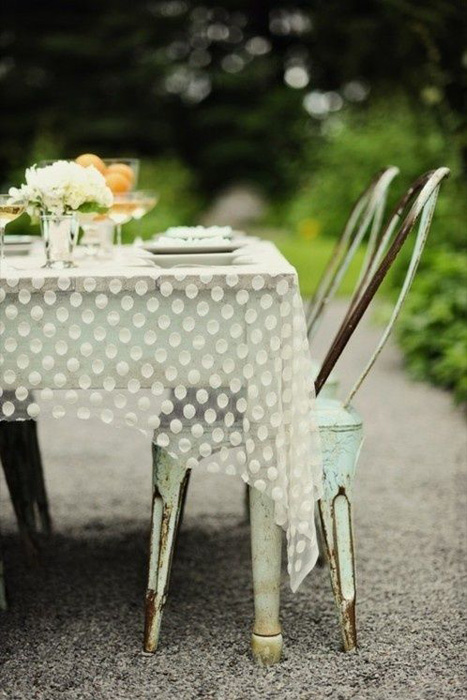 Just because the swiss dot is traditionally reserved for fabrics, that doesn't mean you can't extend the theme to your wedding cake as well. Gorgeous, right?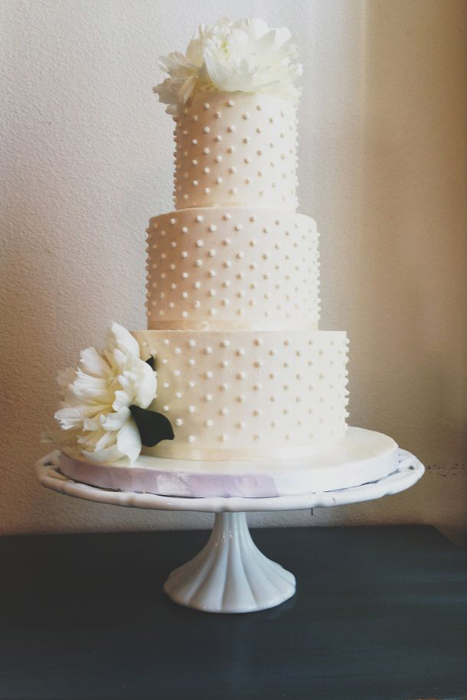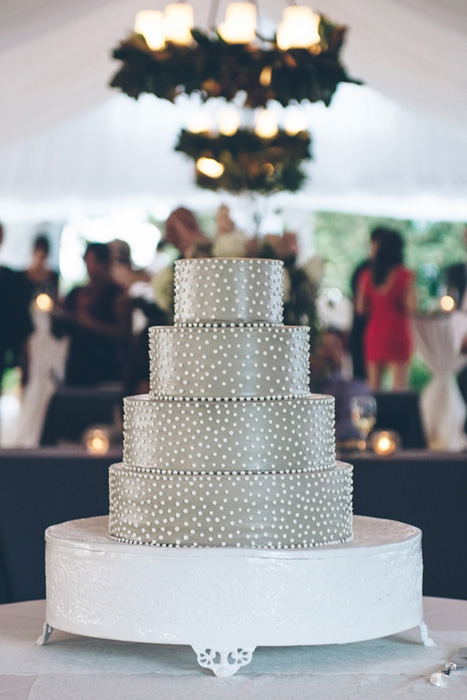 Photo one: bhldn.com; Photo two: thenaturalweddingcompany.co.uk; Photo three: vsgowns.com; Photo four: ivyandaster.com; Photo five: etsy.com; Photo six: etsy.com; Photo seven: justbethebride.com; Photo eight: etsy.com; Photo nine: bhldn.com; Photo ten: ritzybee.com; Photo eleven: thesweetestoccasion.com; Photo twelve: whiskuntilsweet.com; Photo thirteen: southernweddings.com