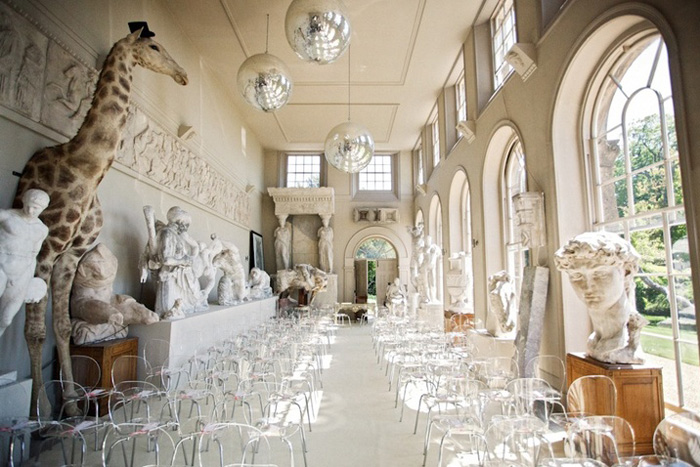 These days, when it comes to choosing ceremony and reception seating for your wedding, the sky's the limit, with options ranging from hay bales to plush upholstered wing chairs. If you're looking for a modern seating choice with a twist, however, you can't go wrong with the ghost chair—one of the hottest wedding trends this year.
Originally designed by Phillipe Starck as a reinvention of the classic Louis XV armchair made entirely out of clear polycarbonate, the ghost chair is now widely imitated and wildly popular in both interior and event design.  Available in a few different designs, it makes a versatile, elegant and contemporary seating choice for any wedding.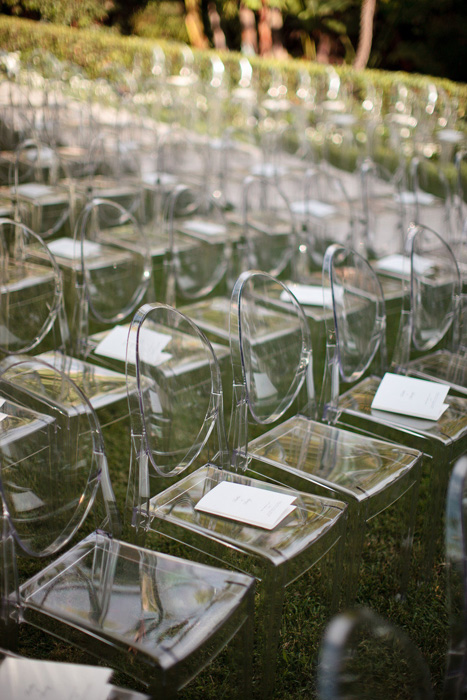 Due to the transparent nature of the ghost chair, it works fabulously for outdoor ceremonies, as it allows the natural beauty of the venue to, quite literally, shine through.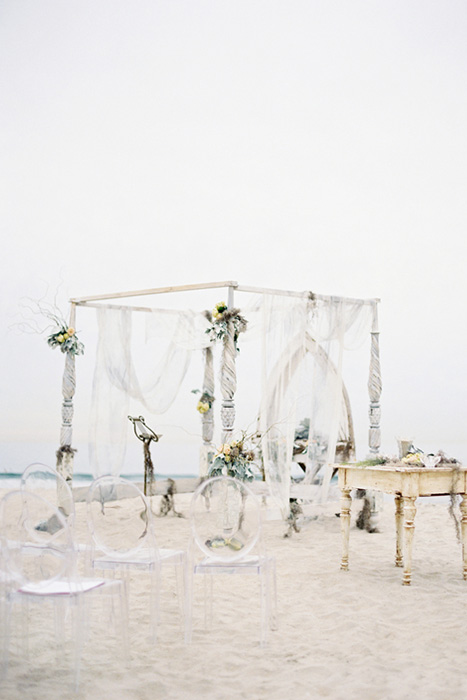 And due to its classic yet modern aesthetic, it also works equally well in both traditional and contemporary indoor venues.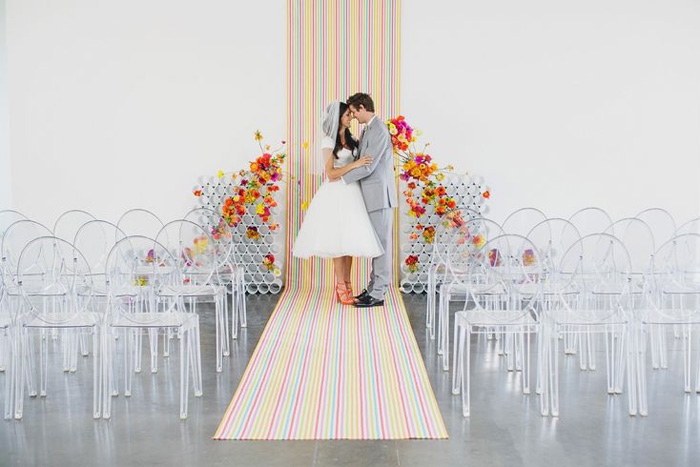 When having a seated dinner reception, chairs can quickly take up a lot of space and make a room look cluttered and overly busy. While ghost chairs don't take up an less physical space, they give the illusion that they do, allowing the reception space to feel more open, less cluttered and, overall, more visually appealing.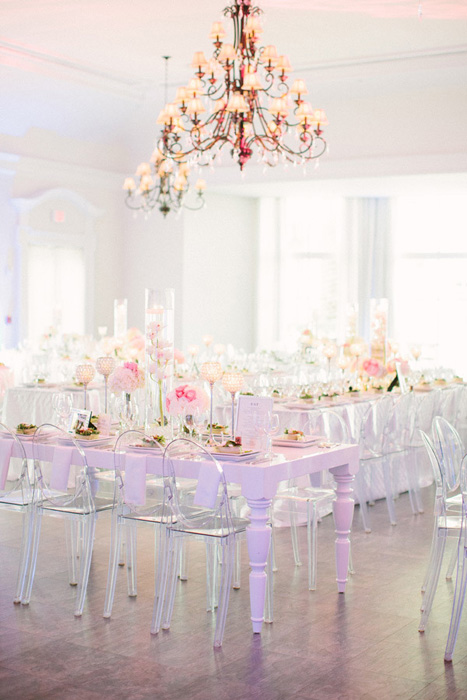 Don't they look great paired with a glitzy sequin tablecloth ?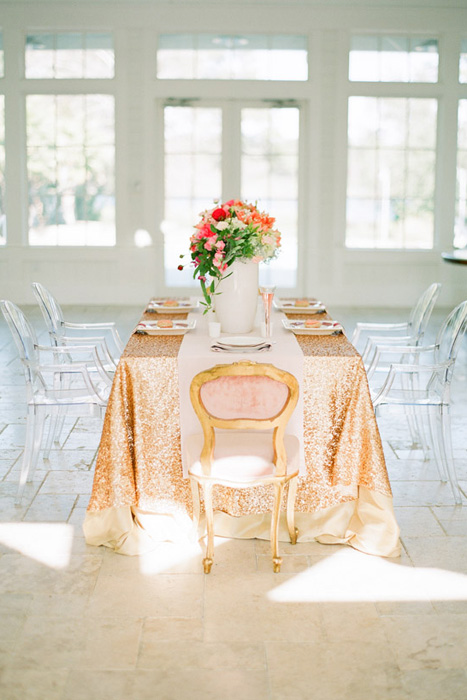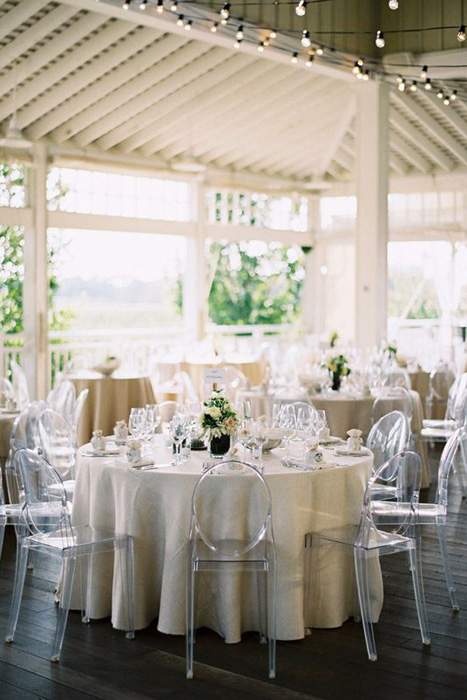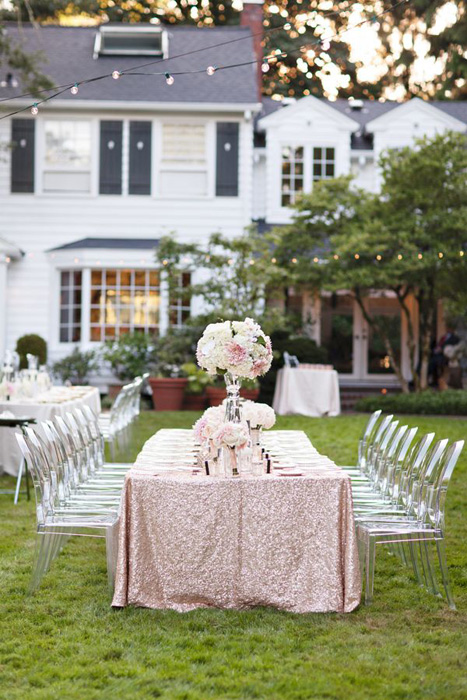 They can even add a touch of sophistication to an otherwise rustic and casual setting.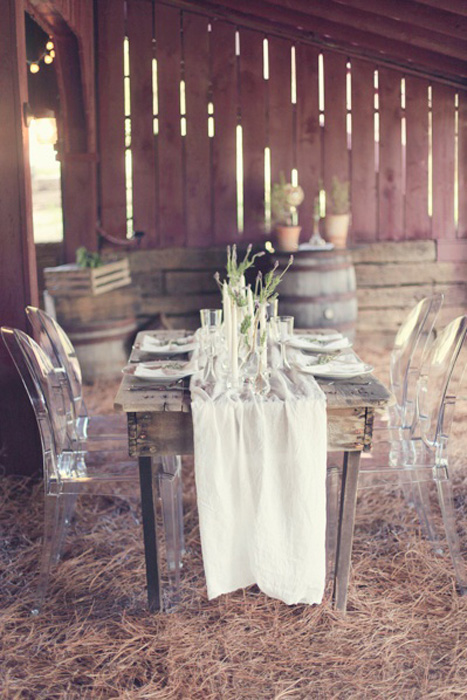 The classic Chiavari chair is now available in clear acrylic as well, adding a new and contemporary twist to the elegant and popular seating option.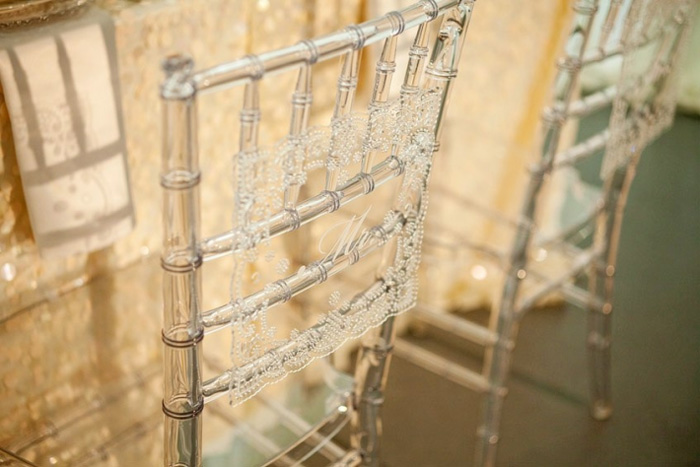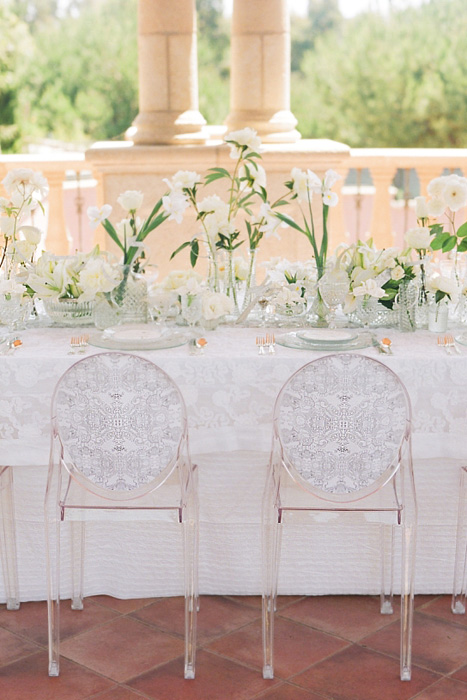 Just because they're clear doesn't mean you can't jazz them up a little. To personalize your ghost chairs, add a monogram or a patterned decal to match the rest of your decor. And if you're feeling extra fancy, you can toss on a little (faux) fur throw as a seat cushion.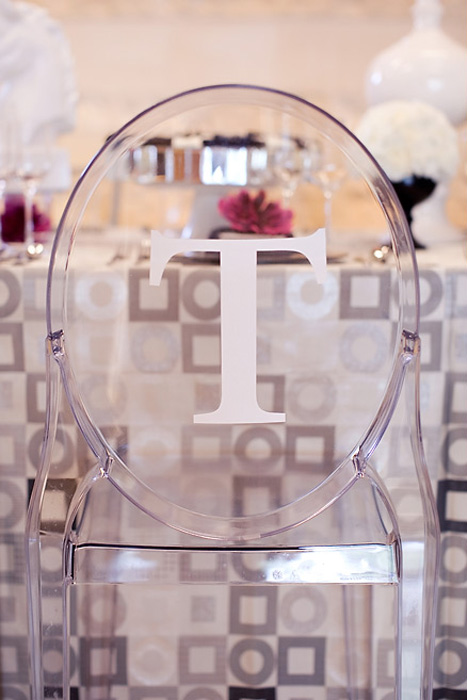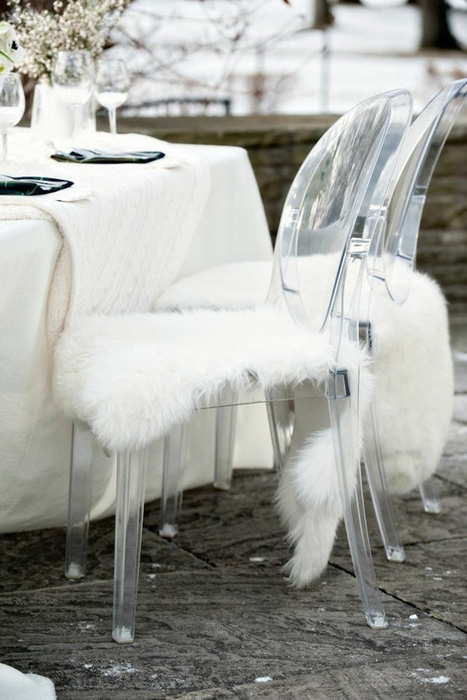 Photo one: gallowayphotography.uk.com; Photo two: stylemepretty.com; Photo three: josevillablog.com; Photo four: lindyegallowayblog.com; Photo five: stylemepretty.com; Photo six: laurakinsey.com; Photo seven: 100layercake.com; Photo eight: colincowieweddings.com; Photo nine: jessicasloane.com; Photo ten: onewed.com; Photo eleven: momentaldesigns.com; Photo twelve: melissajill.com; Photo thirteen: stylemepretty.com