Wanting a relaxed and intimate wedding, Sarah and Garett considered eloping, but living in San Francisco – a city with arguably the most beautiful and iconic city hall in the country – they decided a civil wedding ceremony made more sense to them. They chose to have a few close friends by their side at city hall before having more friends join them for celebratory drinks and dinner in the Mission District. And did we mention there were donuts involved? Donuts!
Special thanks to D.lillian Photography for sharing photos of the happy couple and their special day with us!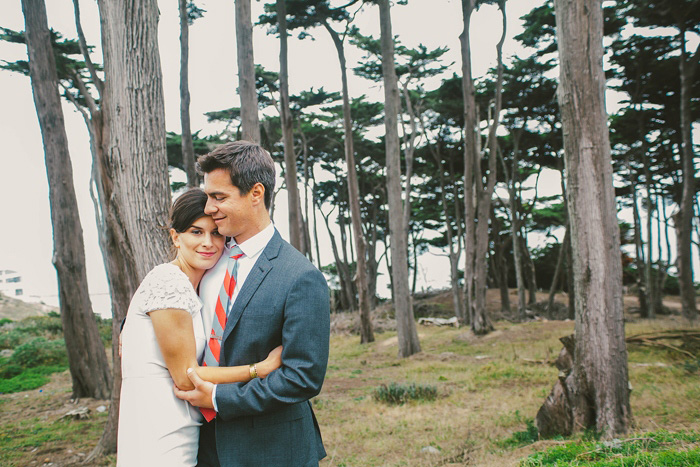 Sarah, 28 & Garrett, 32
San Francisco, CA
Wedding Date: July 12, 2013
Number of Guests: There were 9 of us at City Hall and 40 of us at dinner
Wedding Cost: $4,000
Wedding Ceremony Location: City Hall
Wedding Reception Location: We had dinner in the private dining room at Beretta (a restaurant in the Mission district), and cocktails afterward at the private bar in The Armory Club (a vintage style bar, also in the Mission district).
Continue Reading
Real Weddings: Sarah and Garrett's San Francisco City Hall Wedding
…