A destination wedding often calls for different attire, and gives you the opportunity to go for bolder fashion choices. Whether you're flying off for an elopement or taking an intimate group with you; dressing for the climate and your faraway venue is all-important. We've rounded up 10 of our fave fashion ideas for a destination wedding, so start packing!
1. Backless Beauty
Backless wedding dresses keep you cool in an elegant way. They're also wonderful for showing off that summer glow.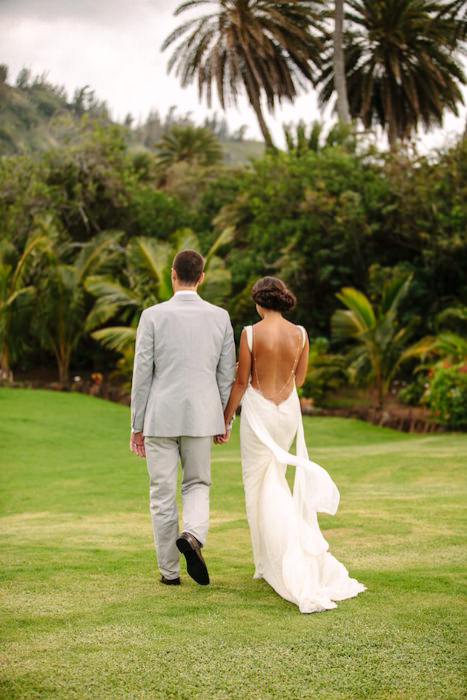 2. Cropped Trousers
In a tropical locale, the last thing the groom needs to worry about is sweating in long trousers and a buttoned jacket. Go with the carefree vibe by opting for some cropped lightweight trousers. If you find the perfect pair but in a longer length, just roll them up and you'll be ready to dip your feet in the water.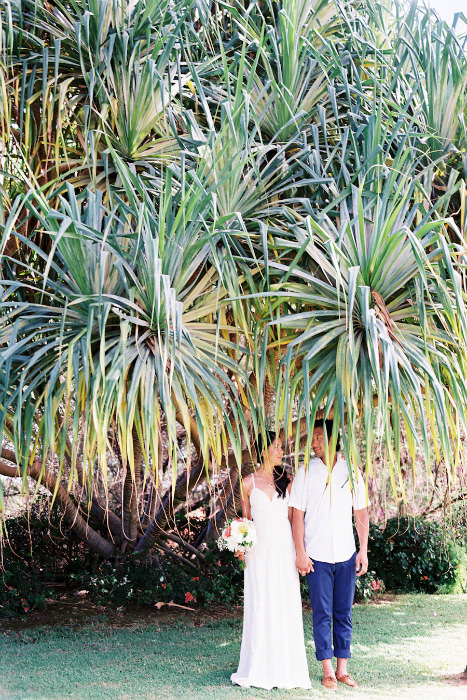 3. Ethereal on the Beach
What better place is there to experiment with color than a beach wedding? A romantic ice-blue dress with layers of flowing fabric will look effortlessly glamorous. All very mermaid-esque.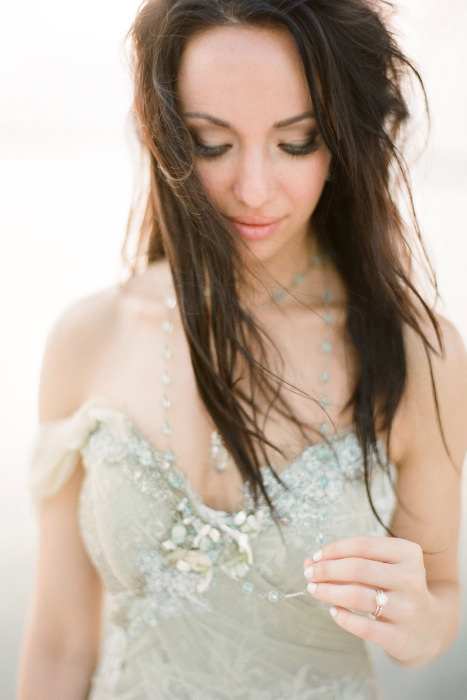 4. When in Paris
They don't call Paris the city of love for no reason. The grand architecture and romantic mood make it a popular elopement spot. Paris is also a fashion capital so don't hold back. That heart-stopping dress that you've had your eye on but didn't think would work in your local church; it belongs in Paris.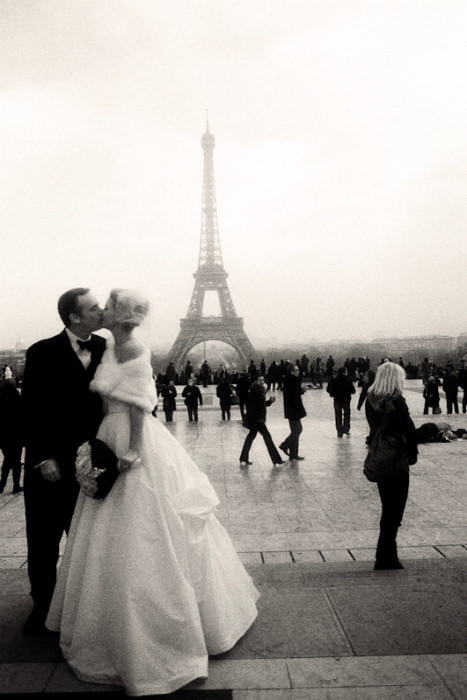 5. European City Chic
An intimate wedding set in an old European city with a baroque feel needs the proper attire to go with it. Throw out the ancient fashion rules and evoke more of a dinner party atmosphere with stylish black ensembles.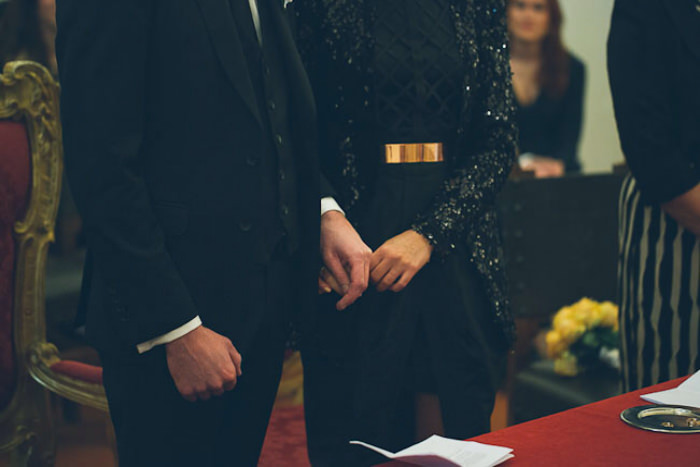 6. Convertible Dress
This is such a genius way to take your beach wedding dress from the ceremony to the reception, whilst beating the heat. A short lace dress with a detachable sheer overskirt is ideal. You can wear the long skirt for the ceremony on the beach then take it off for the after-party. Two dresses in one!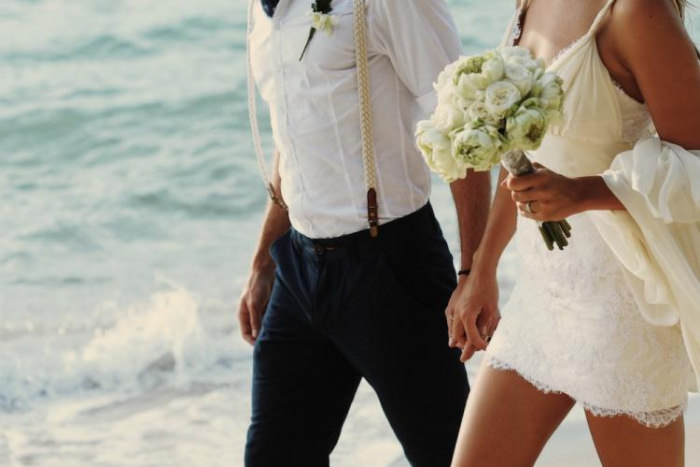 7. Colors of the Sea 
When it comes to thinking about bridesmaid dresses, take inspiration from the colors around you and go for oceanic tones. Light blue and aqua dresses against the backdrop of the ocean are a beach wedding must-have.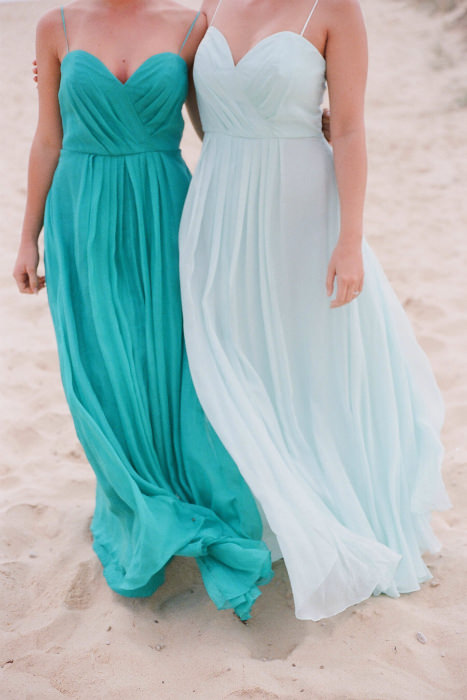 8. Romantic Veil 
For a wedding in a French chateau or Tuscan vineyard, an embroidered or lace veil is the perfect accessory.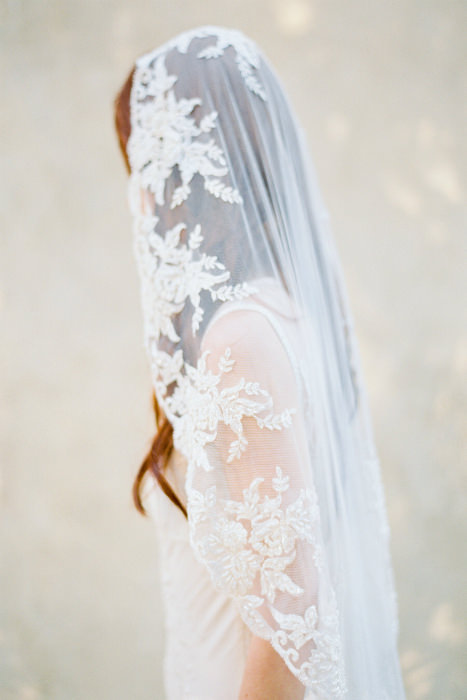 9. The Neutral Groom 
Neutral and light hues are the way to go in a hot climate. A heavy black suit on the groom can look overwhelming. Keep it simple by forgoing the jacket and sticking to a crisp white shirt with suspenders and an optional tie.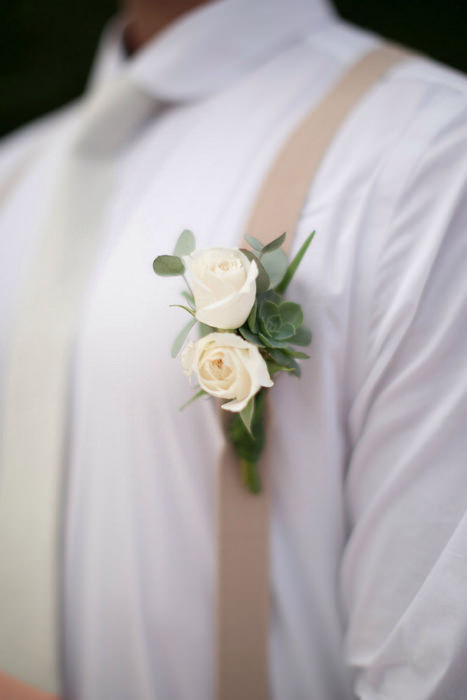 10. Barefoot and Bejeweled 
A beach wedding is all about going barefoot. Heels sinking into the sand is not a good look. The only downside of going barefoot, is the lack of prettiness in the shoe department. Enter foot jewelry, it may sound weird but look how gorgeous they are! A great alternative to sandals.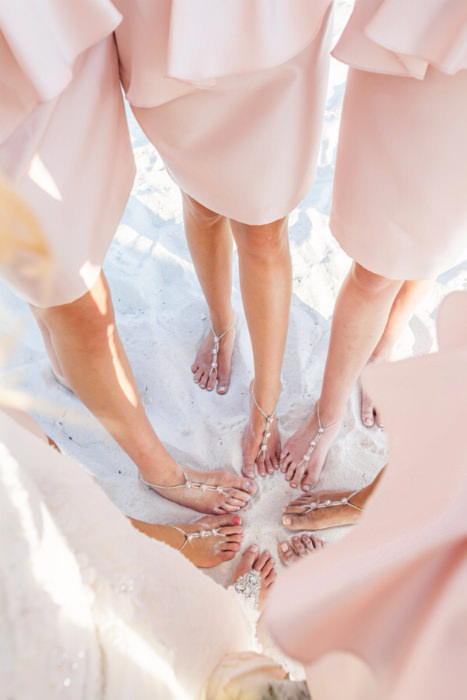 Photo one: bridalmusings.com; Photo two: wendylaurel.com; Photo three: ktmerry.com; Photo four: Intimate Weddings; Photo five: davidcampbellimagery.com; Photo six: wantthatwedding.co.uk; Photo seven: aleandkim.com.au; Photo eight: brumleyandwells.com; Photo nine: katherinestinnett.com; Photo ten: somethingturquoise.com