When you're on a tight wedding budget, a buffet dinner makes a lot of sense. Despite its wonderful cost-saving qualities, however, the buffet gets a bad rap, and often for good reason. Wedding buffets are known to be boring at best, and inedible at worst, but they certainly don't have to be! So, if the thought of dry chicken and soggy vegetables is leaving you feeling less than inspired, have no fear because we're here to help with 10 tips on how to make your buffet the best it can be.
1. Think Outside the Chafing Dish
When we think of buffets, we often picture a row of chafing dishes full of dry meat and wilting vegetables. Just because that's how it's often done, however, doesn't mean it's the way it always has to be done. Consider foods that don't require sitting in a chafing dish for hours like a cold seafood bar, or our personal favorite, a pizza buffet!
2. Consider Dietary Restrictions
Today's wedding guests come with a myriad of dietary restrictions, and while it's not necessary to accommodate every known diet out there, it's always a good idea to provide a variety of dishes that can accommodate the most common of these restrictions. Offering a vegetarian or vegan alternative entree, as well as a gluten-free option, will go a long way to making many of your guests very happy.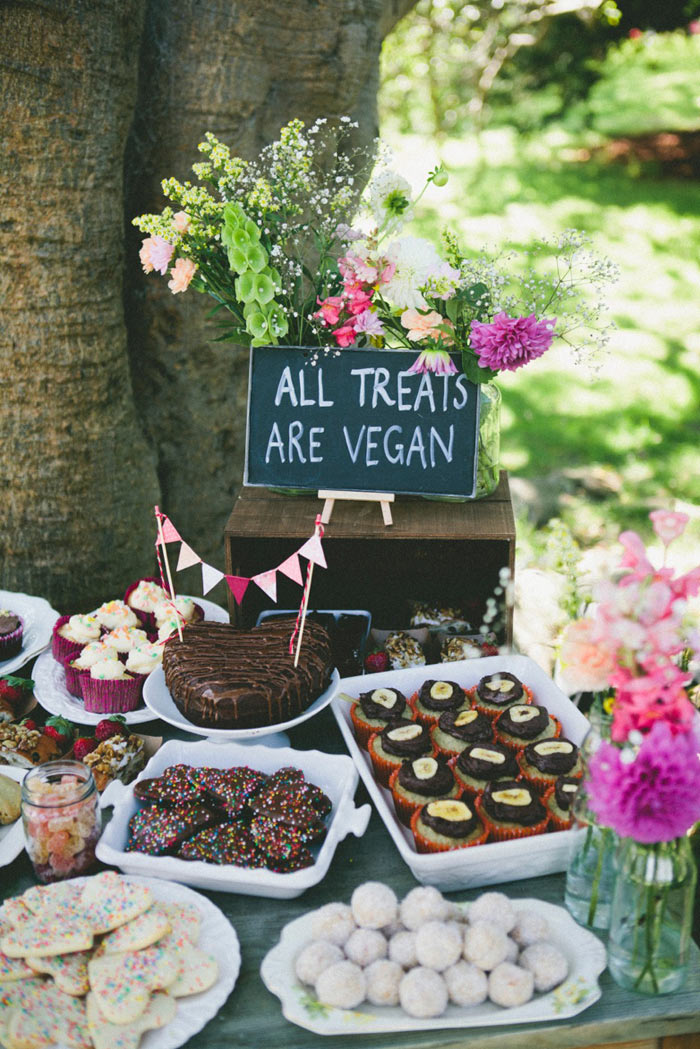 3. If you Let Them Build it, They Will Come
Whether it's a build your own taco and burrito bar, a panini station or a pasta bar, having guests build and customize their own meal is a great way to make your buffet more interactive while allowing everyone to get creative and get the meal they really want.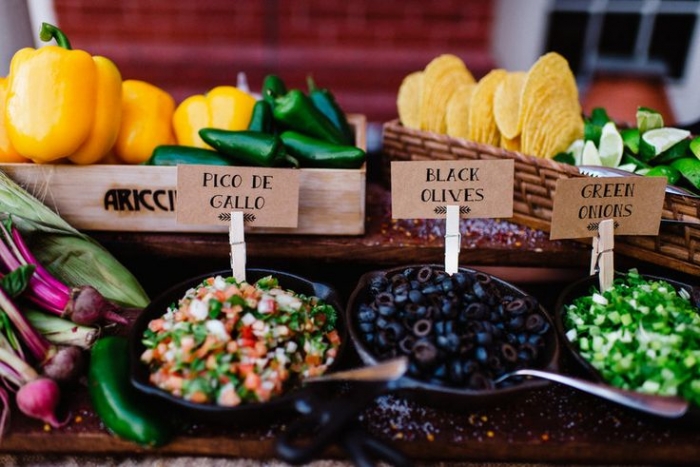 4. Soups, Stews, and Braises are your Friends
While we encourage you to think outside the chafing dish, sometimes you simply can't get away from using them. The key to a successful chafing dish buffet is to choose the right types of foods. Many dishes will dry out or turn to mush sitting in a hot chafing dish, but soups, stews, and braised dishes not only stand up to the heat, but often benefit from it.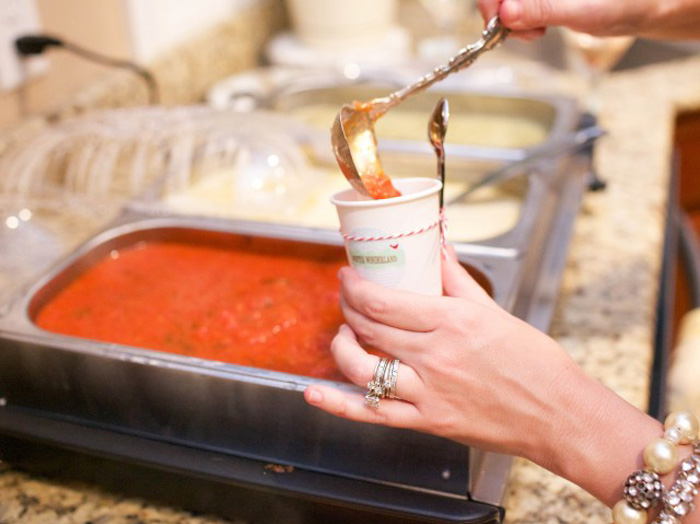 5. Go International
If you're stumped as to what dishes would work best for your buffet, start thinking internationally. Indian, Iranian, even Italian, cuisine all involve a great number of stewed and sauce based dishes that work perfectly for chafing dishes.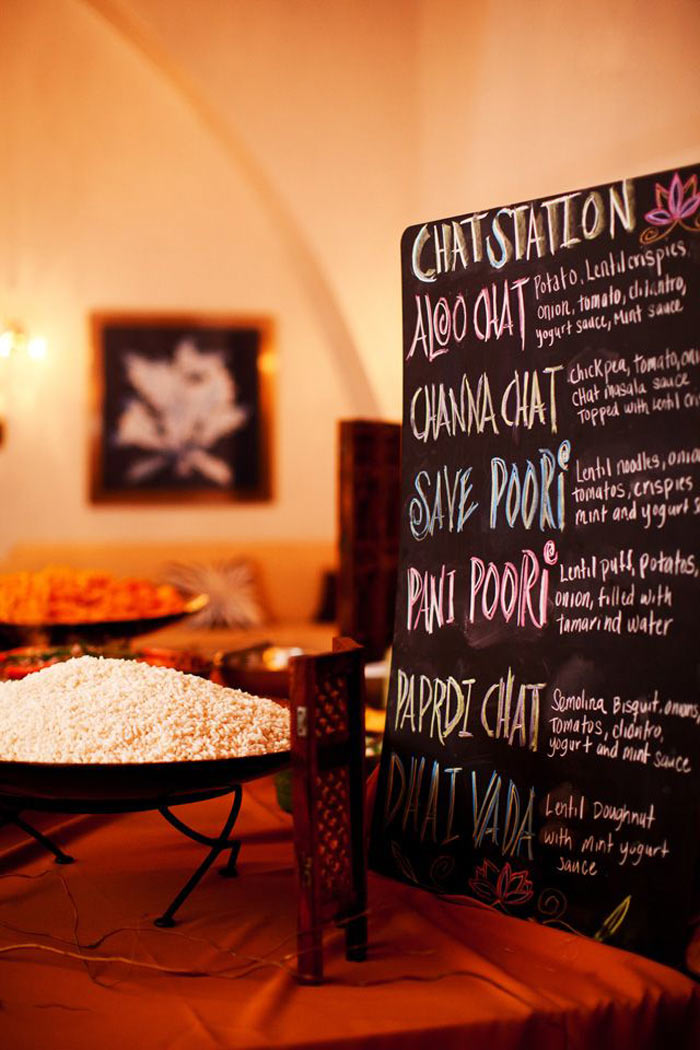 6. BBQ is Best
If you're having an outdoor summer wedding, you really can't beat a BBQ buffet. Whether you go with the classic backyard burger and hot dog option or go all out with a southern style pit barbecue, a BBQ buffet is sure to be a crowd pleaser.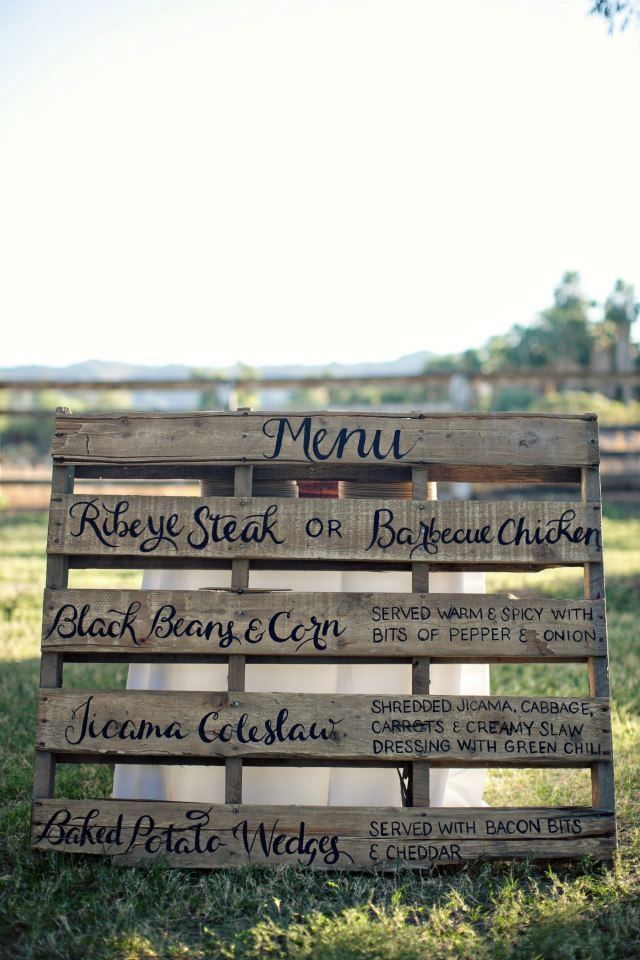 7. Condiments, Condiments, Condiments
The easiest (not to mention, inexpensive) way to jazz up a boring buffet is to provide lots of fun condiments. If you're having an outdoor BBQ for example, why not provide a variety of interesting ketchups, flavoured mustards, and relishes? Pickles, compound butters, dips, chutneys, and sauces can go a long way to make your buffet a lot more interesting for your guests.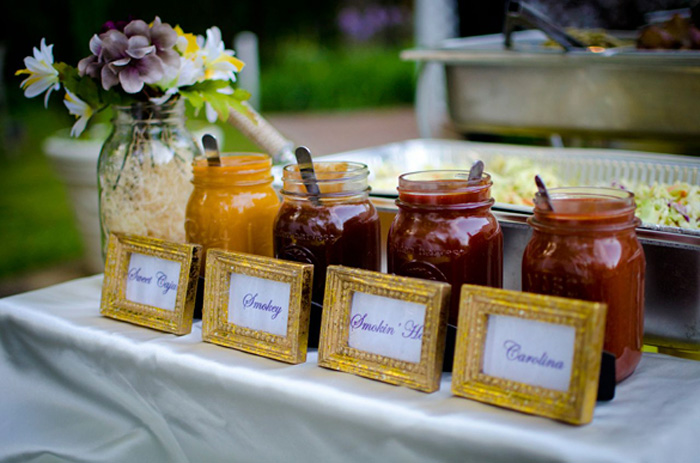 8. Give them Options, but not Too Many
Nothing is worse than not having any choice when it comes to a buffet meal, but having too many choices can overwhelm your guests, lower the overall quality of the dishes, and make your food costs skyrocket. Aim to have 2 to 3 entree options and a few side dishes in order to keep everyone happy and your costs in check.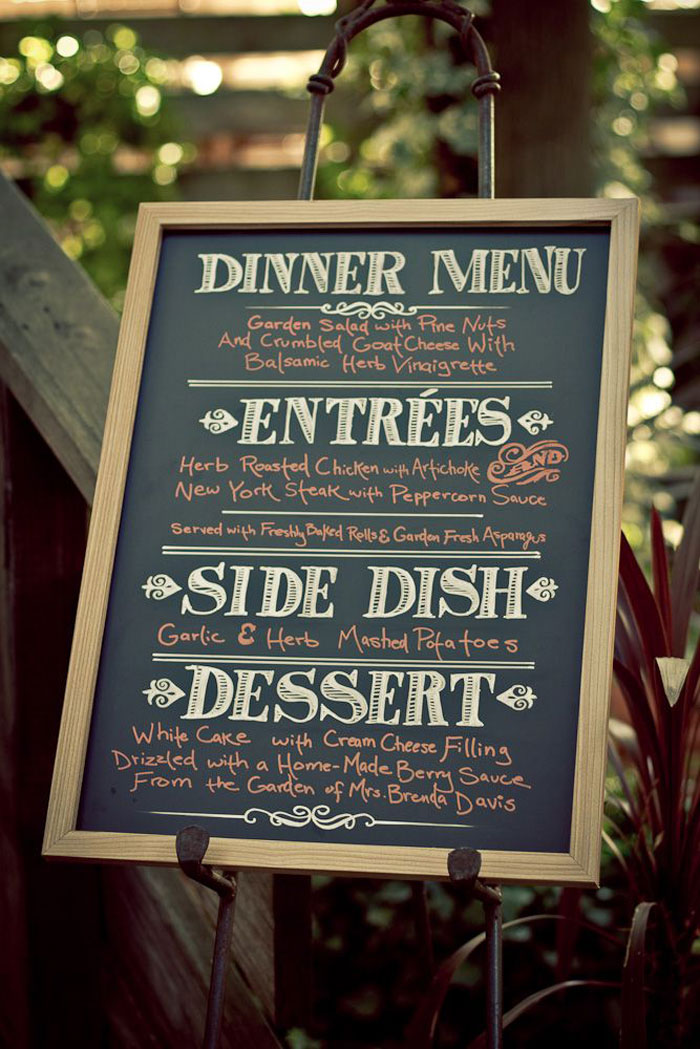 9. Make it Grab and Go
Buffet lines can be slow, leading guests to become hungry and irritable. To speed up the process, putting together a grab and go picnic buffet will allow your friends and family to quickly grab their entire meal and get back to their seats before they ever have a chance to get hangry.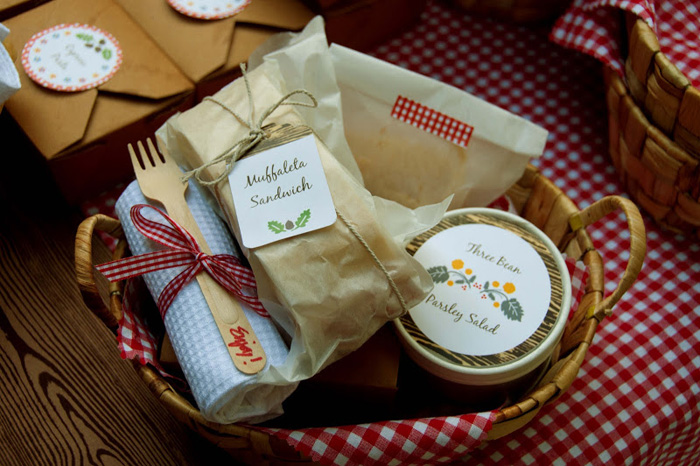 10. When in Doubt, Breakfast for Dinner is Always a Winner
If you're still uninspired, we don't think you can ever go wrong with breakfast for dinner! After all, who doesn't love the idea of a waffle bar?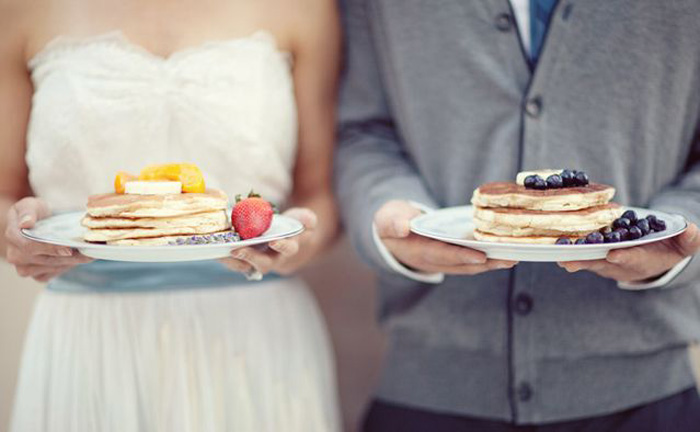 Photo one: stylemepretty.com; Photo two: thesweetestoccasion.com; Photo three:rebeccareadphotography.com; Photo four: andersruff.com; Photo five: floridiansocial.com;  Photo six: joshsnyderphotography.com via IntimateWeddings.com; Photo seven: magnetstreet.com; Photo eight: studiodiy.com; Photo nine: aestheticnest.com; Photo ten: weddingpartyapp.com
Save