Picnics are universally adored. It may seem like a bold idea for a wedding but there are so many ways to incorporate a stylish picnic into your day. They are an ideal alternative for elopements and small gatherings. Even if you are having a sit down dinner, you can treat your guests to a picnic box if there are gaps between your ceremony and reception.
For a wedding picnic, focus on decorating your outdoor venue to create a stunning look. Use furniture, signs, and pretty tableware to elevate your setting. You can go for anything from a luxurious Moroccan inspired vibe to an elegant garden picnic with lawn games.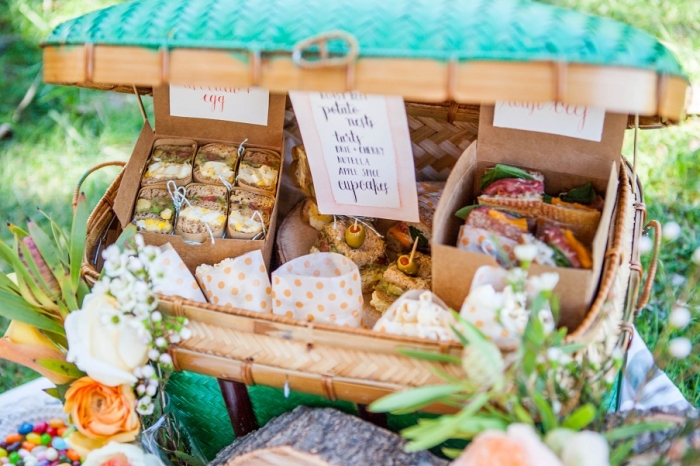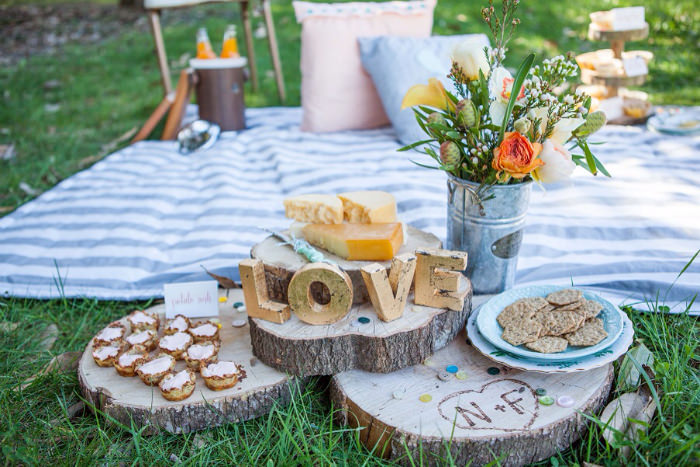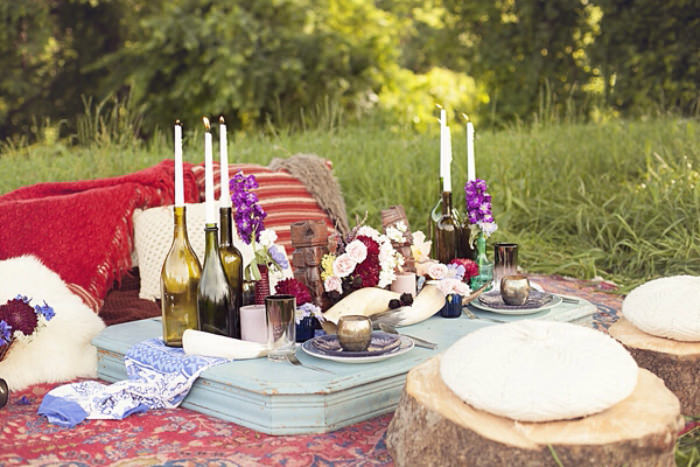 You will not find any limp sandwiches here; so get creative with your picnic menu. A dessert-only reception is ideal for a vintage inspired picnic. Include a wide offering of cupcakes and dainty desserts paired with large pitchers of flavored water. For a sophisticated mood, opt for bottles of wine and a basket filled with delicious nuts, cheeses, chocolate and cured meats.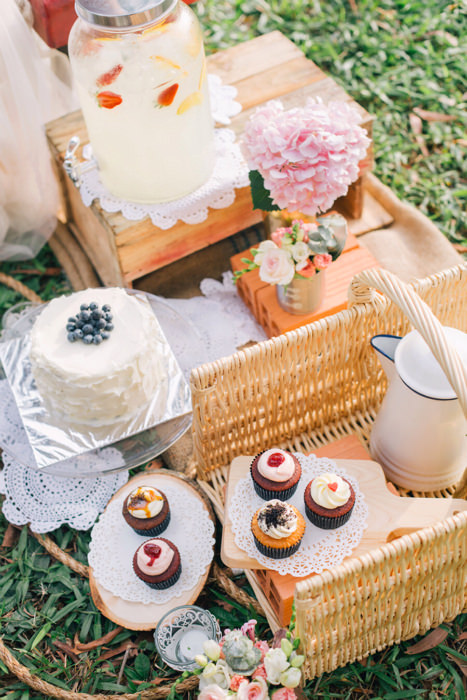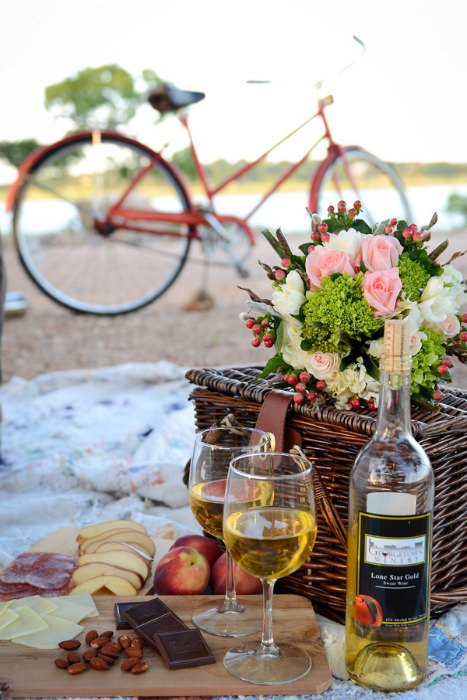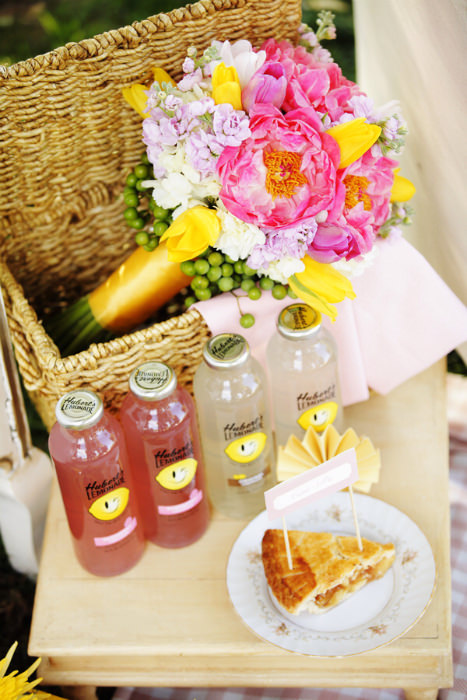 Use your surrounding to its best effect by styling your picnic setting around it. A chic tent with scattered cushions and blankets will work well in a field for a bohemian look. For an outdoors reception with a difference you can still incorporate the feel of a picnic by setting a long table with individual boxes. Likewise, you can use picnic baskets filled with flowers as table numbers for an outdoors buffet.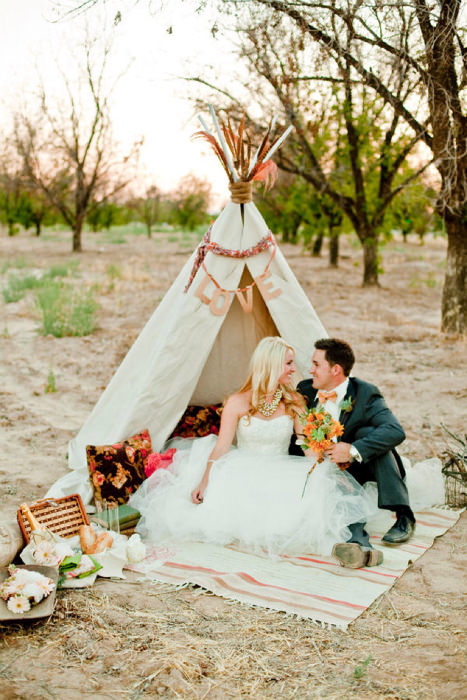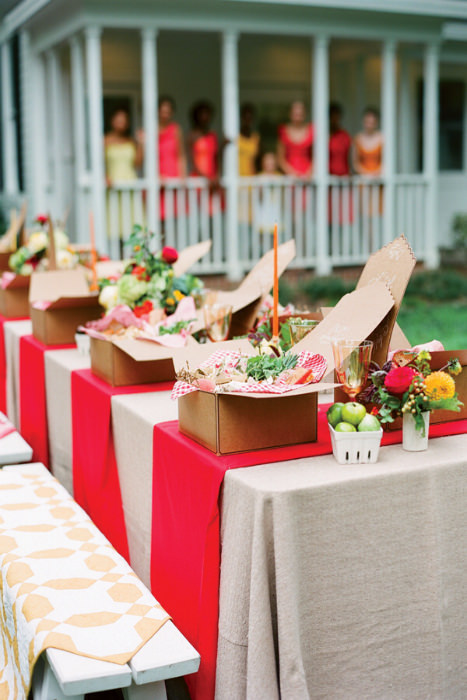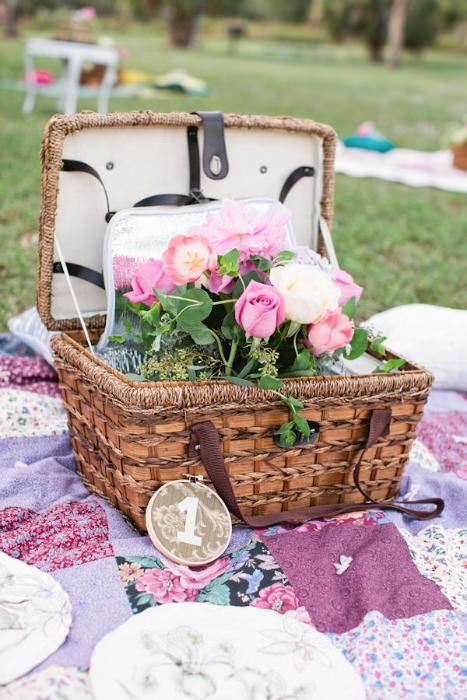 If you are eloping then go all out with an opulent affair. Fill your basket with champagne and sweet treats and don't forget your wedding cake! You can up the ante by decorating your picnic-for-two with flowers, blankets and mementos from your relationship. This is also a romantic moment to recite some personal vows if you had a civil ceremony beforehand.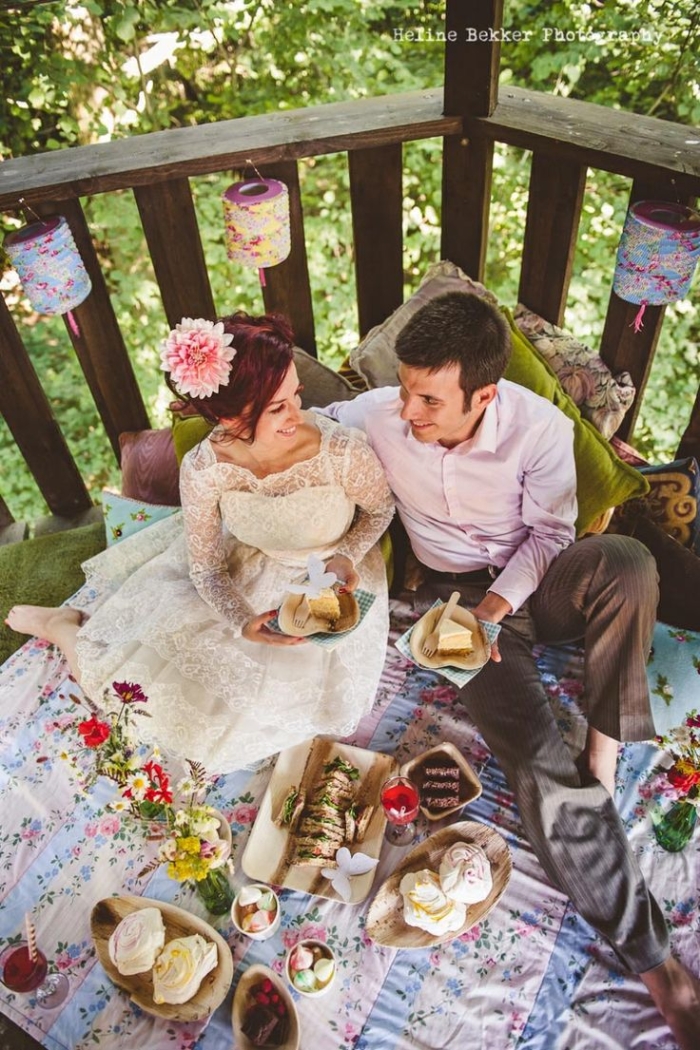 Photo one and two: elisarestea.com; Photo three: anneherbertphotography.com; Photo four: theweddingscoop.com; Photo five: eureka-photography.com; Photo six: frostedpetticoatblog.com; Photo seven: elysehall.com; Photo eight: southernweddings.com; Photo nine: chelseyboatwright.com; Photo ten: helinebekker.com