Indigo is a deep and rich shade of blue that can work with so many wedding themes. From nautical beach weddings to a formal affair; indigo can be tailored to your nuptials by pairing it with different colors and textures. The color is named after the indigo dye and you can use textiles and fabrics as the inspiration for your decor.
A textured indigo tablecloth is a great way to incorporate a nautical theme but with a modern update. Blue bottles can be found at thrift stores and antique markets and are an alternative vase option for floral arrangements. Use indigo in your invitations for a dark and interesting look.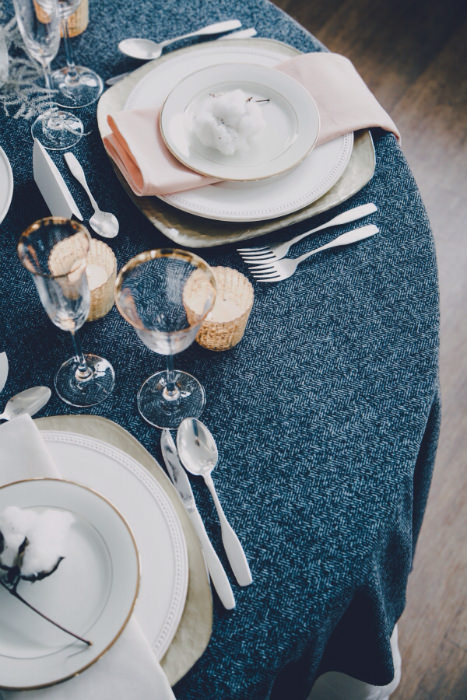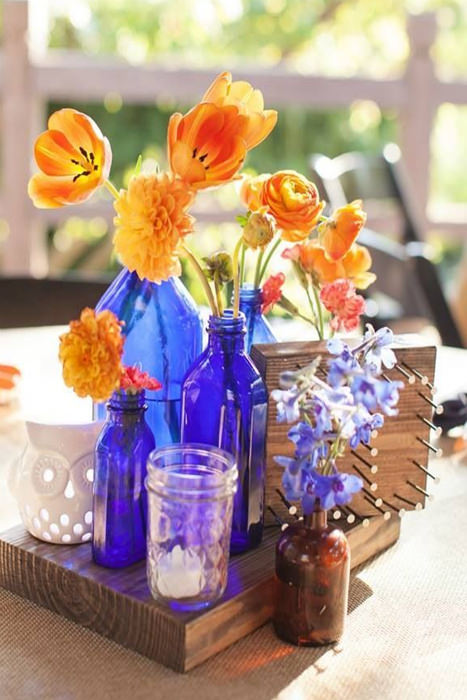 For a sophisticated color palette, try indigo blue with gold accents. You can include this in your table settings with gold charger plates and blue napkins. Blue and white are a classic pairing but you can give it a twist by having Japanese touches. Such as shibori dyed tablecloths with complementary dinnerware.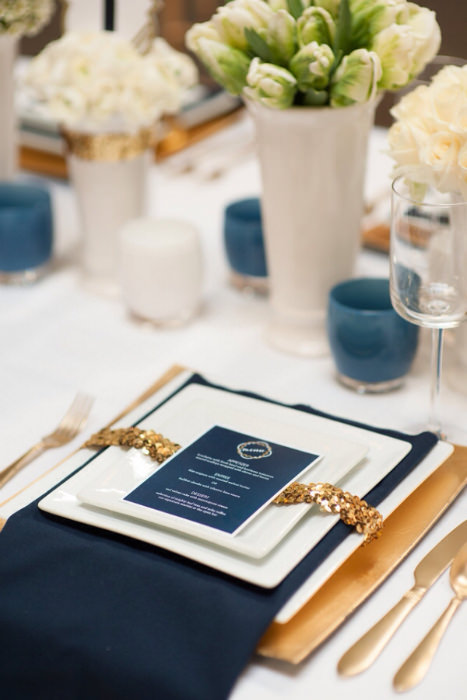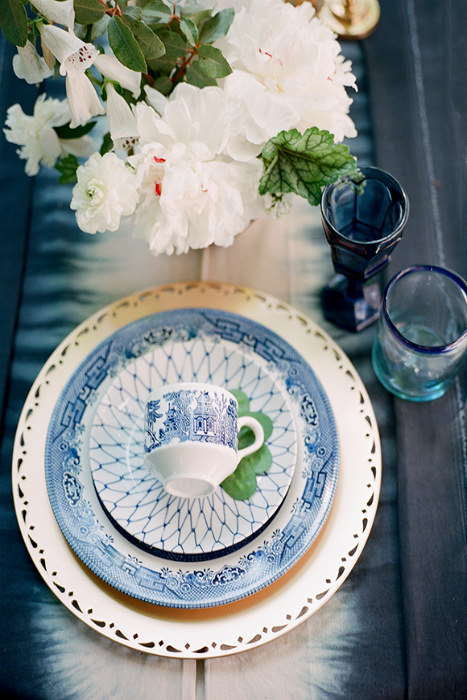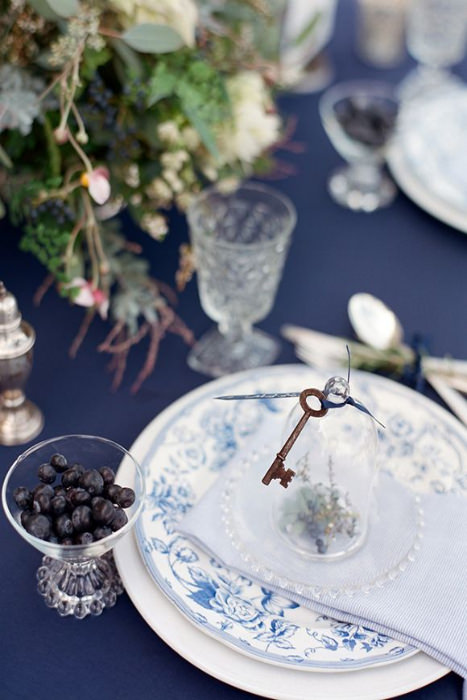 This color isn't just for the decor; when it comes to your fashion choices you can also use indigo for your wedding. Glitter shoes can be your something blue and a long lasting reminder of the day as they'll soon become a staple in your closet! A colored suit for the groom in this deep hue is a bold look that is a stylish departure from black. For a reception dress with a difference opt for a blue sequin evening dress.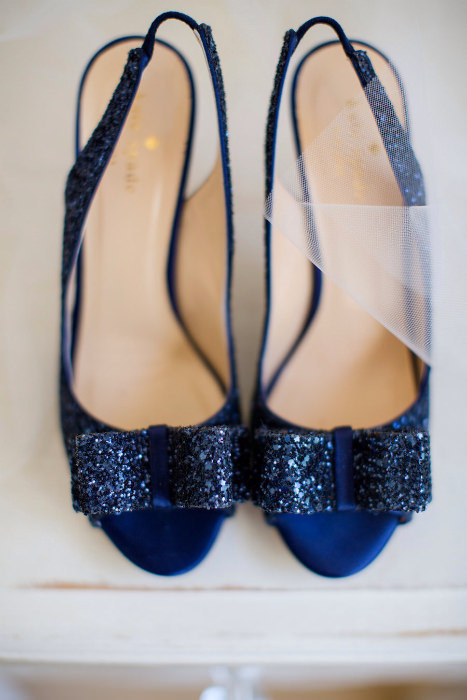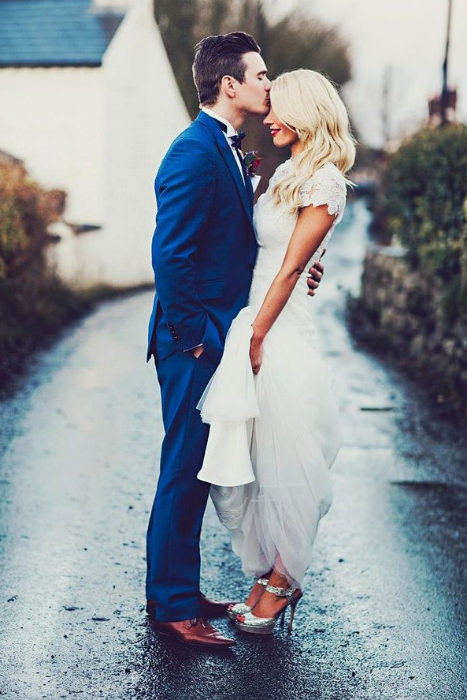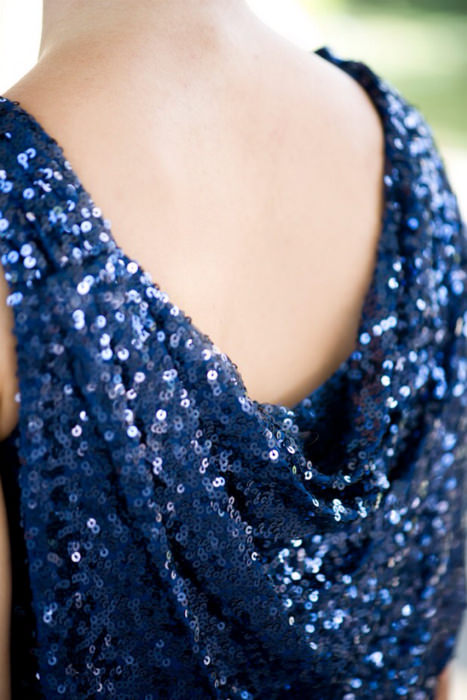 We love when menu choices match perfectly with the wedding decor. Blueberries will ensure that your indigo crush works seamlessly in different aspects of your wedding. A blueberry pie will look great on a dessert table with a white cake with subtle blue detailing. An indigo cake with oversized white lace patterns is another stunning option.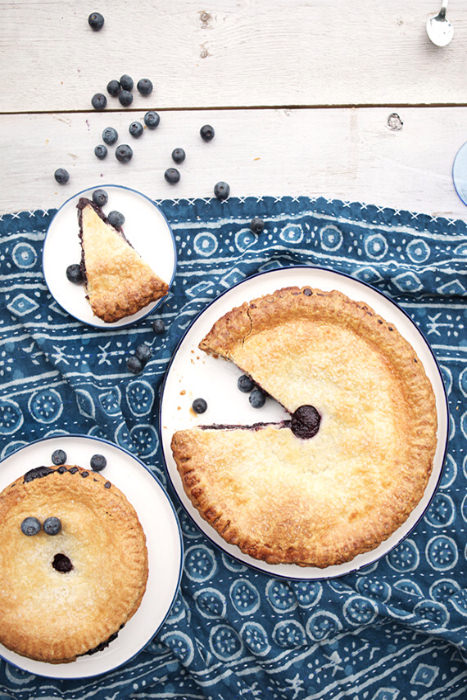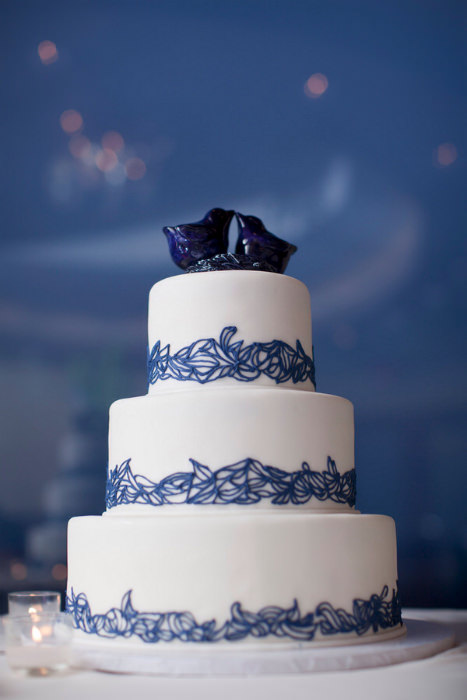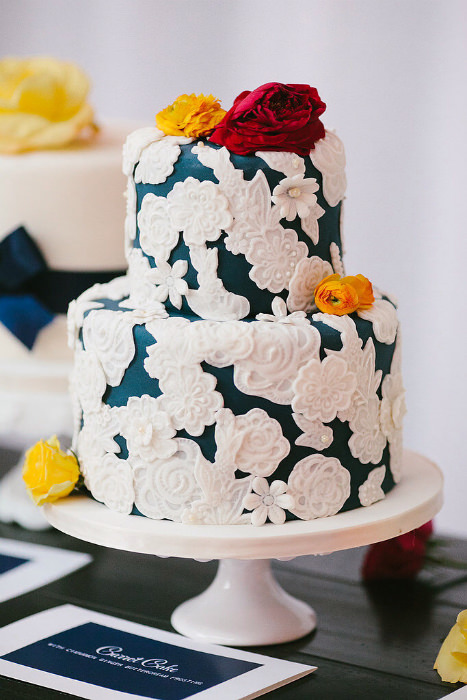 A bouquet in varying shades of blue tied with an indigo ribbon is the perfect finishing touch.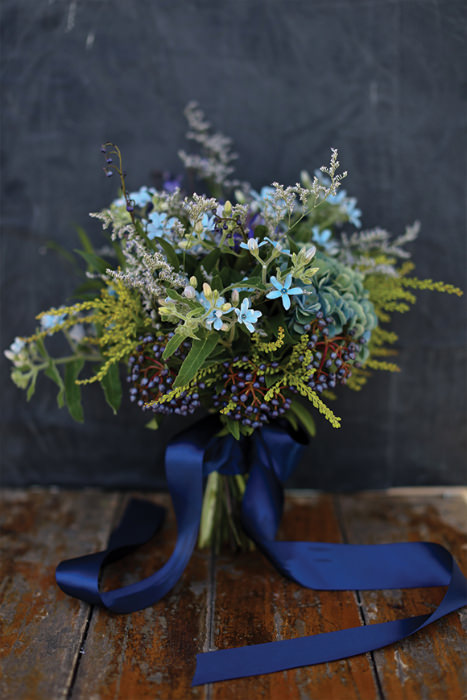 Photo one: mariannajamadi.com; Photo two: birds of a feather; Photo three: radandinlove.com; Photo four: bluerosepictures.com; Photo five: heatherpaynephotography.com; Photo six: lauramurrayphotography.com; Photo seven: katelynjamesblog.com; Photo eight: pinterest.com; Photo nine: aislinnkate.com; Photo ten: 100layercake.com; Photo eleven: dmpj.com; Photo twelve: pencarlson.com; Photo thirteen: leafandhoney.co.nz