It's the thing that is worn closest to your groom's heart on his wedding day–and a word that is always difficult to spell. Boutonnieres are typically worn on the left lapel of a men's suit for formal occasions. Traditionally, boutonnieres were made from carnations, but now they come in all sorts of styles. Don't underestimate the boutonniere as an important wedding accessory.  Here are 12 cute picks for boutonnieres for your groom:
1. Blue:
Some grooms are opting for different colored suits over traditional black. The same can be said for the boutonniere like this rustic blue boutonniere with wood and leather strapping by BATTLEWOODmaterial.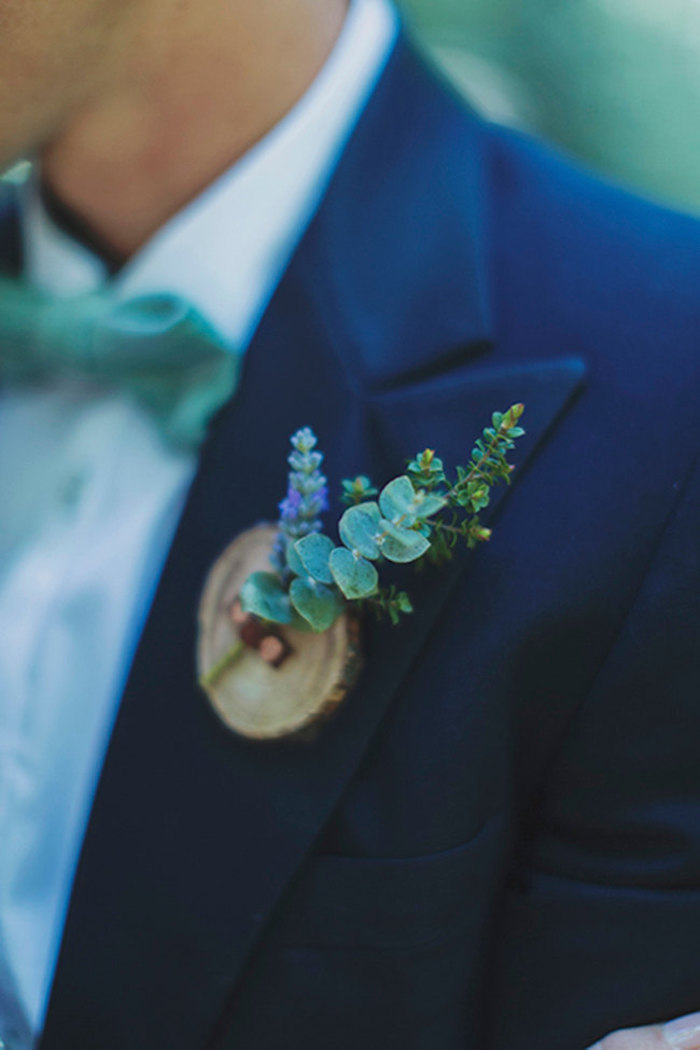 2. Beaded:
Aside from flowers, you can go as crafty as you like with the boutonniere and dress it up with ribbon, twine, lace and beads, such as this seed bead boutonniere by ImmortelleDreams.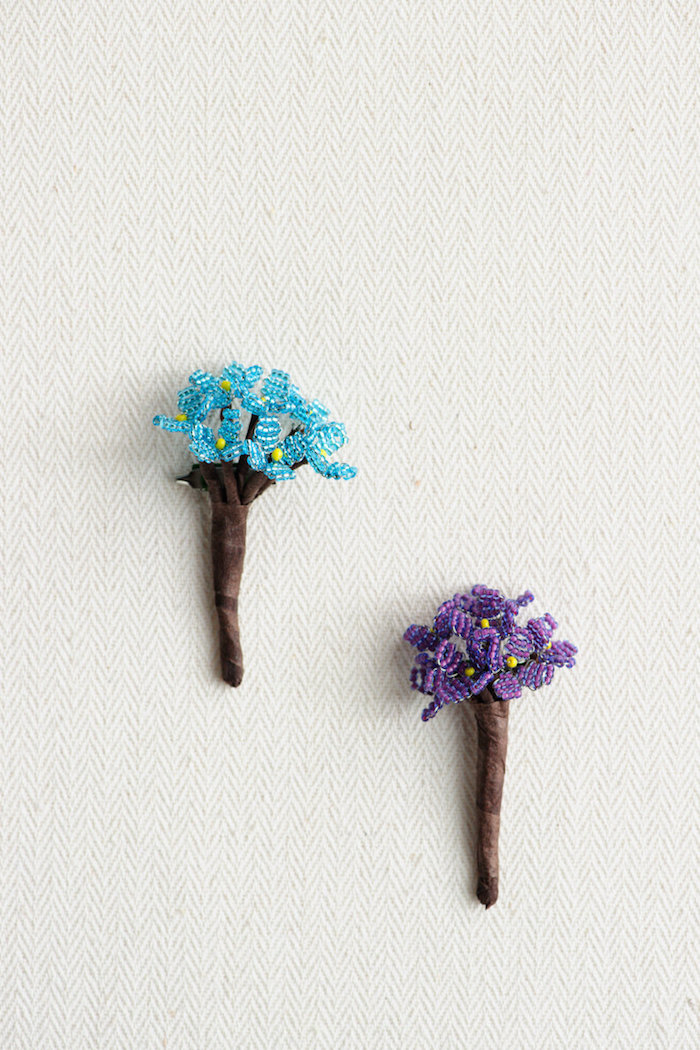 3. Succulent:
A succulent probably isn't the first type of flower that comes to mind when you think of a boutonniere. The flowers have become more popular recently as wedding flowers that represent a rustic, natural look like this purple succulent boutonniere with tallow berry by Eucca.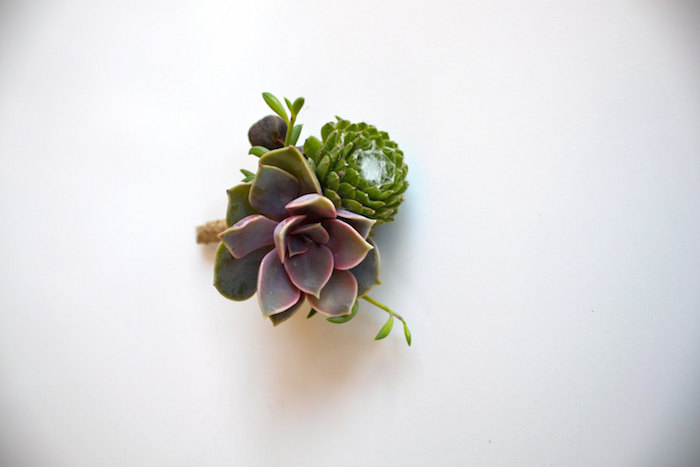 4. Feather
A bit of plumage is an alternative idea for a groom who doesn't want to wear flowers. They can also be made in various colors to match your wedding colors, like this mint feather boutonniere by PompandPlumage.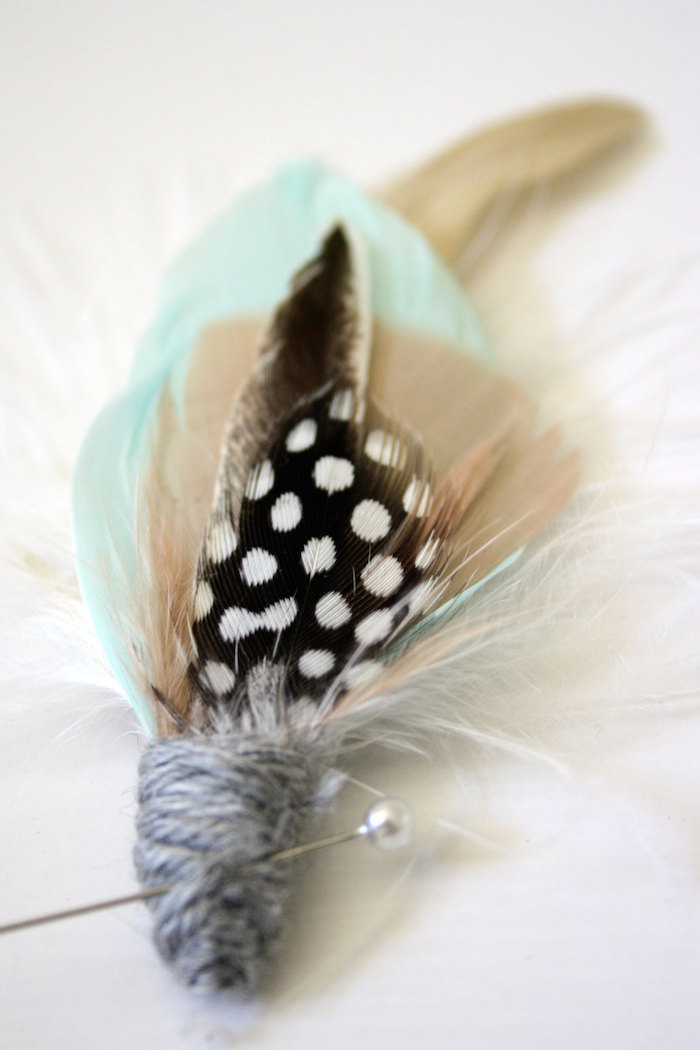 5. Yellow:
The yellow and grey color combination is a popular choice for a color that pops with a grey groom's suit. This one uses felt to make a Yellow Billy Ball boutonniere by MoonflowerNatureArt.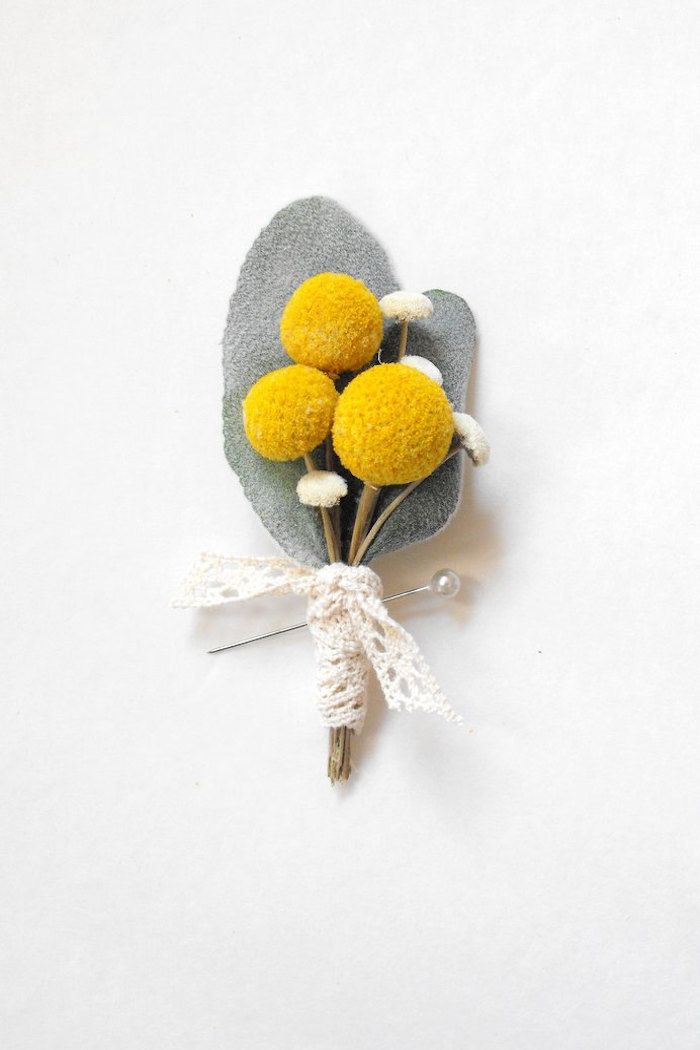 6. Vintage
For a more vintage look, use dried flowers in a boutonniere. The boutonniere will also last longer that way. Try this rustic sunflower and dried flower boutonniere by NoonOntheMoon.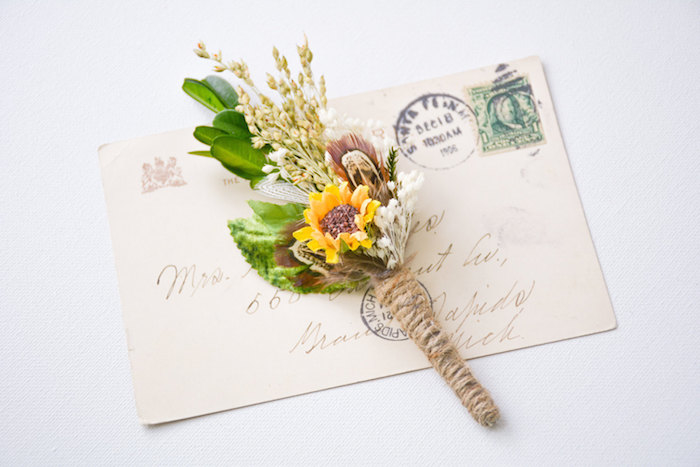 7. Wildflower
Wildflowers are a low-cost flower option for boutonnieres and have a rustic look to them like this blush wildflower boutonnieres by Knot2ShabbyDesigns.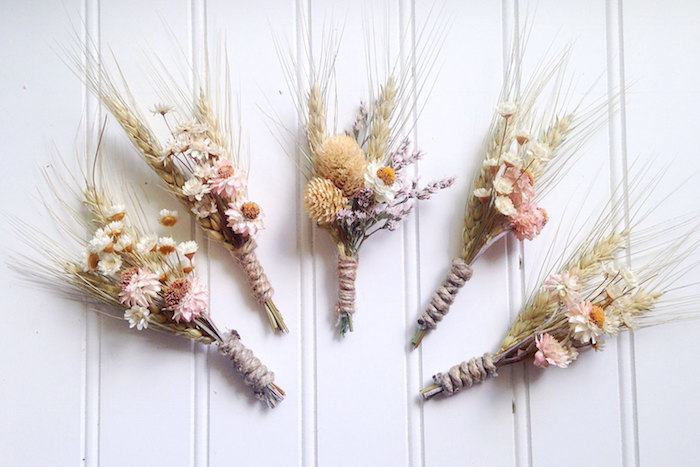 8. Woodland
Chances are if you have a wedding theme that is slightly non-traditional, there is probably a boutonniere somewhere to match your style–or you can make your own. This Woodland boutonniere by emsdesertrose is a cute creation.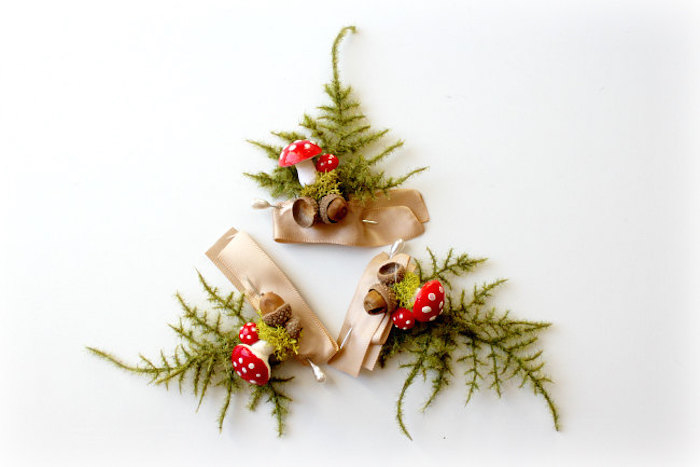 9. Creative
A lot of people overlook the boutonniere as a wedding focal point. Boutonnieres can look great in wedding photos and get people talking as conversation pieces, like this whimsical Nest boutonniere by FairyfolkWeddings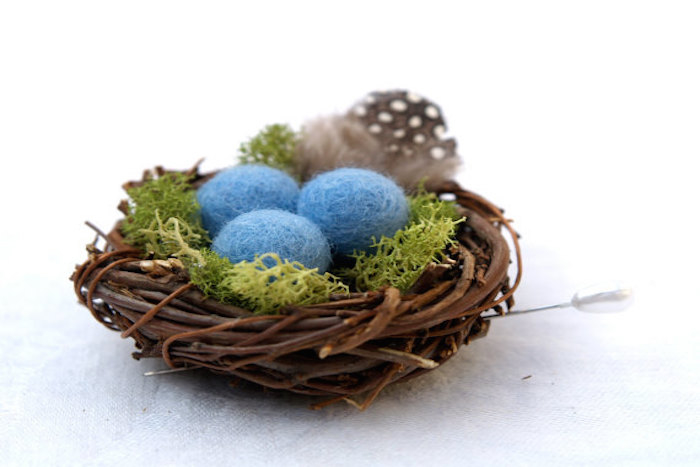 10. Neon
Another benefit to a feather or crafted boutonniere is that the elements won't wilt throughout the day. This neon pink boutonniere by LindenFlowers adds a pop of color to any outfit.
11. Fun
Depending on the groom, he may want to showcase a hobby or favorite thing as a wedding accessory, like this super hero inspired Flash boutonniere by AlwaysElegantBridal 
12. Beach
Similar to how you collect seashells on the beach, boutonnieres also make nice keepsakes. For a beach wedding, try a starfish Beach boutonniere by emsdesertrose.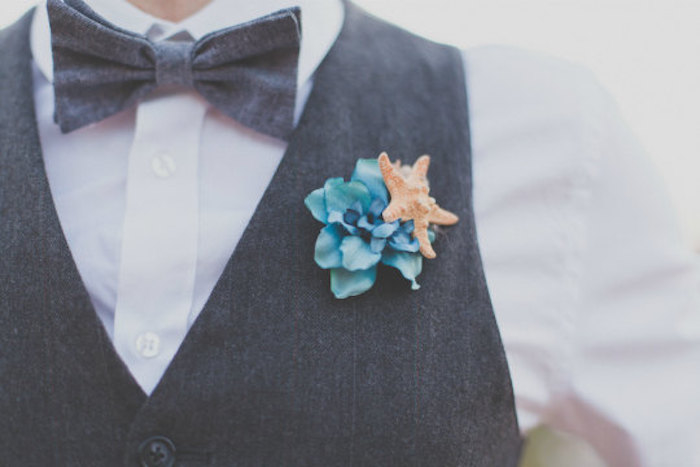 *This post includes Etsy Affiliate links
Save