One of the reasons we hear most often for eloping is the couple's desire for a stress-free wedding day; and Australian newlyweds Aaron and Junyar are certainly no exception. Having both previously been engaged, neither the bride nor the groom were interested in going through the process of planning a big wedding. Instead, they decided to tie the knot while on vacation, keeping it a secret from all, but a select few family and friends. And so, with the majestic rocky mountains rising up around them and the turquoise waters of Lake Louise stretching out behind them, the couple exchanged their vows in an intimate ceremony while their photographer Jenn Beal captured every breathtaking detail of their perfect (and stress-free) day!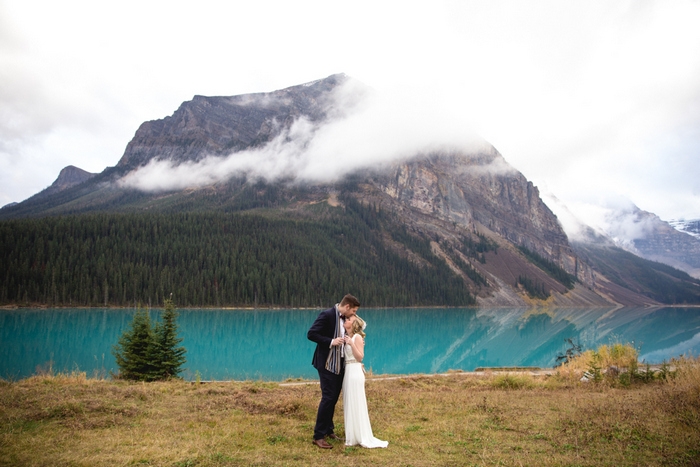 Junyar, 24 & Aaron, 25 
Location: Lake Louise, Alberta, Canada

Wedding Date: October 19, 2015
Number of Guests: 2
Wedding Cost: $2,000
Wedding Ceremony Location: Lake Louise National Park 
Wedding Reception Location: Chateau Lake Louise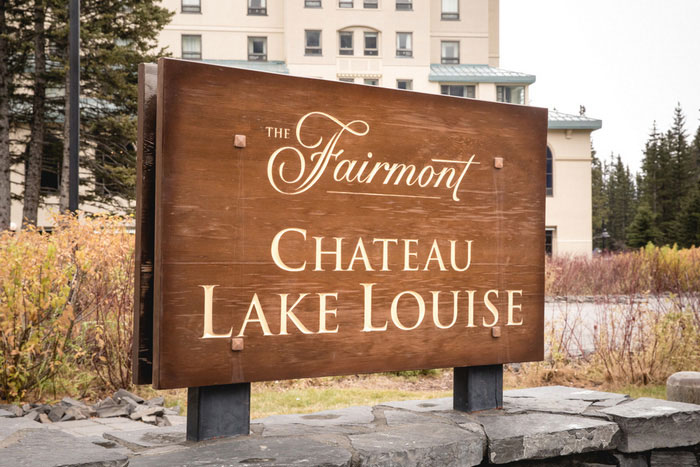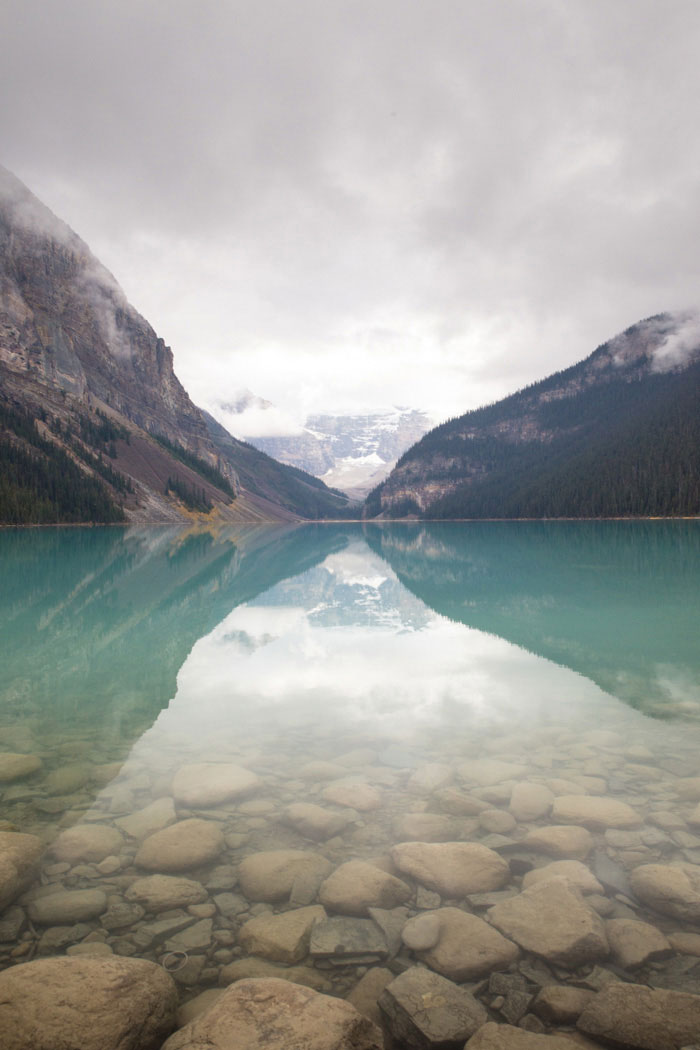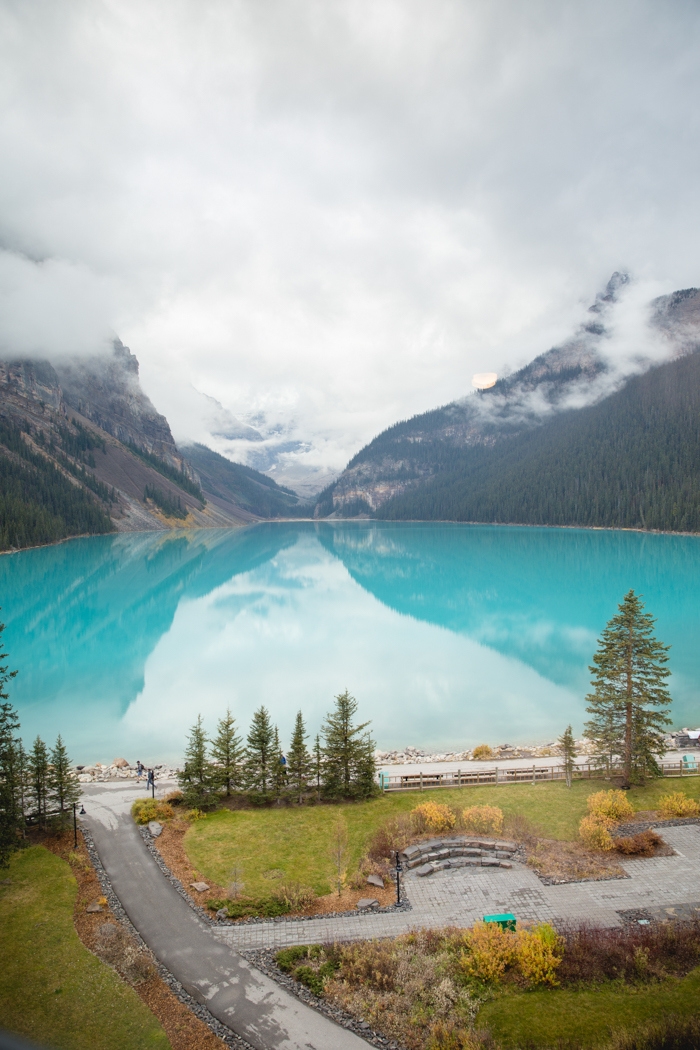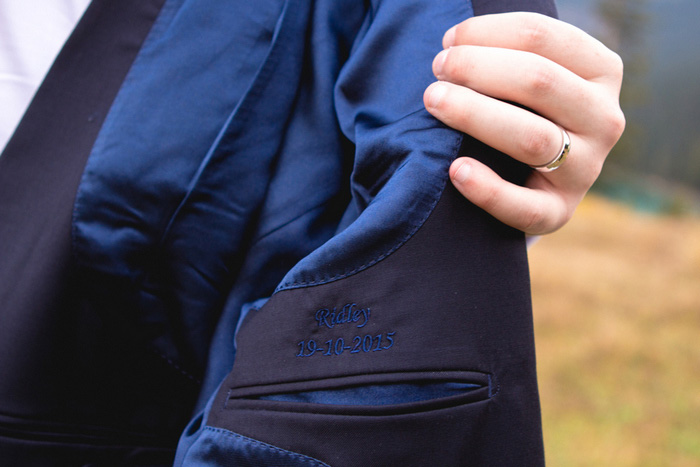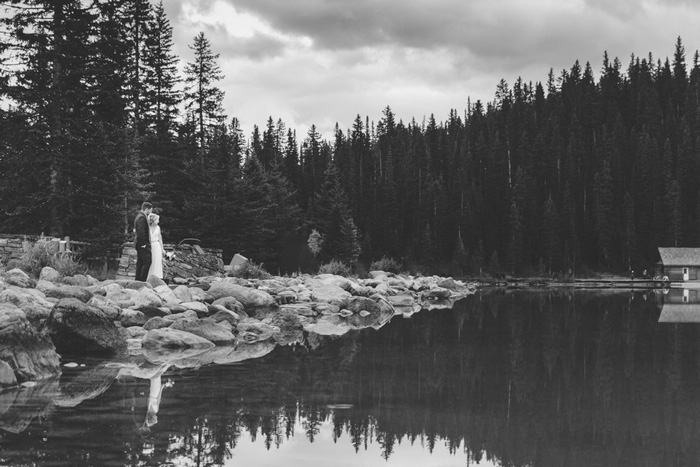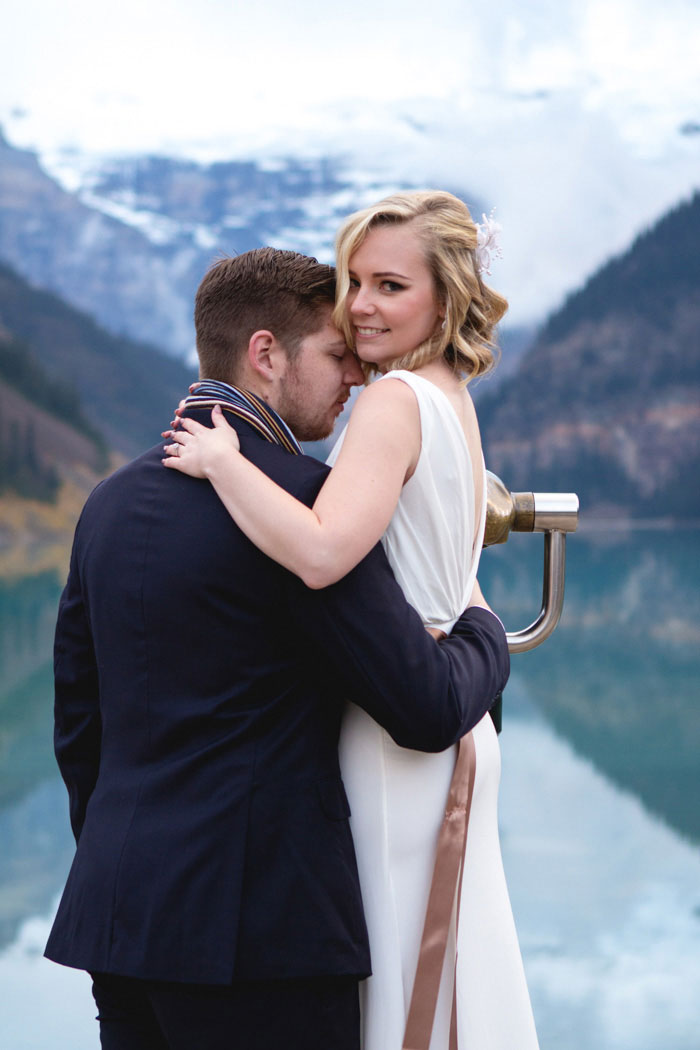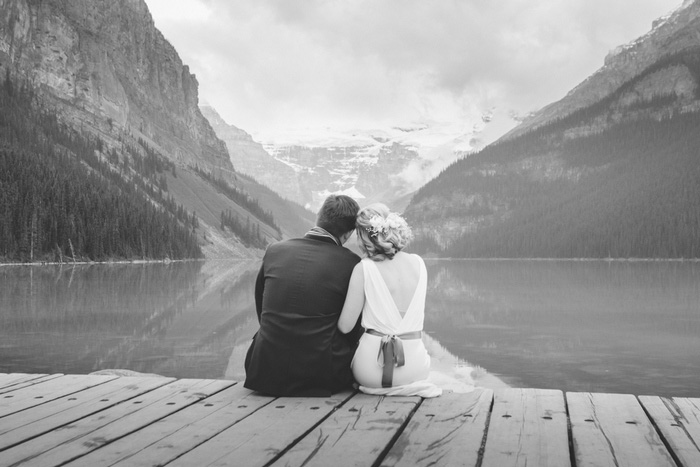 Why did you have an intimate wedding?
Having both previously been engaged and planned big weddings, we really didn't want to do that again! We already had a big holiday to the US and Canada planned and so about 3 months before we left we decided to elope while we were there!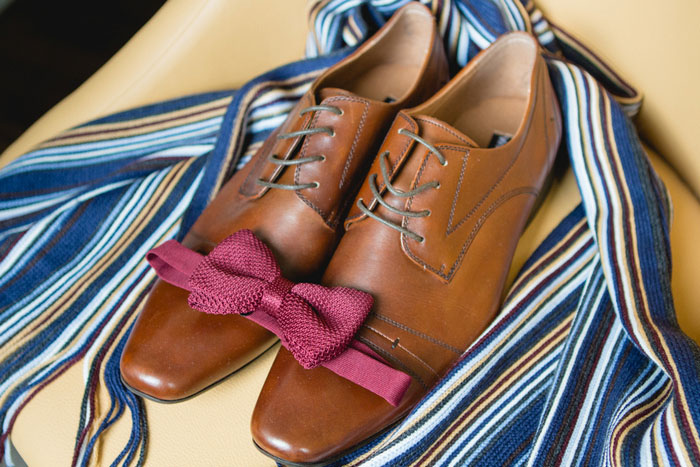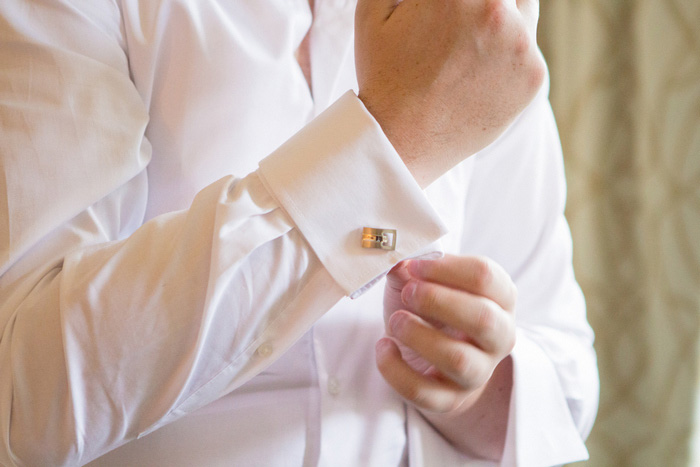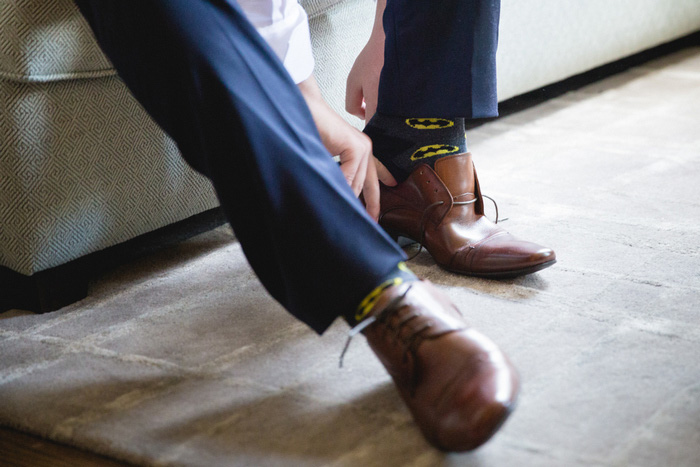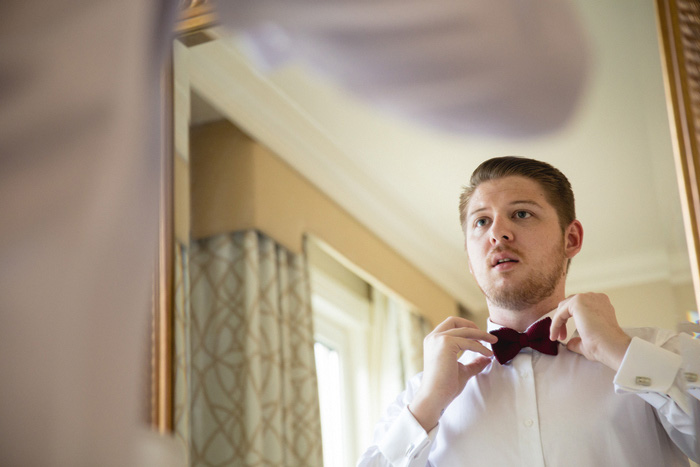 What are some of the challenges that you faced planning an intimate wedding? 
The decision to elope and the reality that we wouldn't have any of our family present was tough. We were so lucky that our parents were so supportive from the beginning and understood why we wanted to do it this way. 
Planning a wedding on the other side of the world had its challenges too. We were so lucky that we had my close girlfriend, Meagan, over there to help out (especially getting information for the legal side of things) and our photographer, Jenn, who from the beginning made the whole process a lot easier! I think the biggest challenge for us, however, was keeping it a secret! There were less than 10 people who knew what we were planning so it was so hard not to let it slip!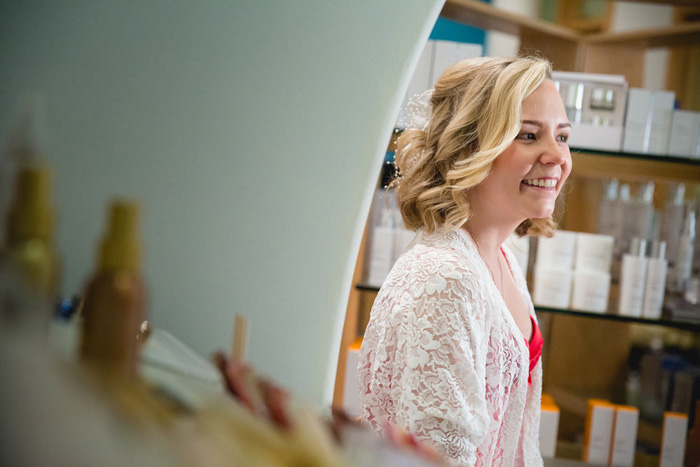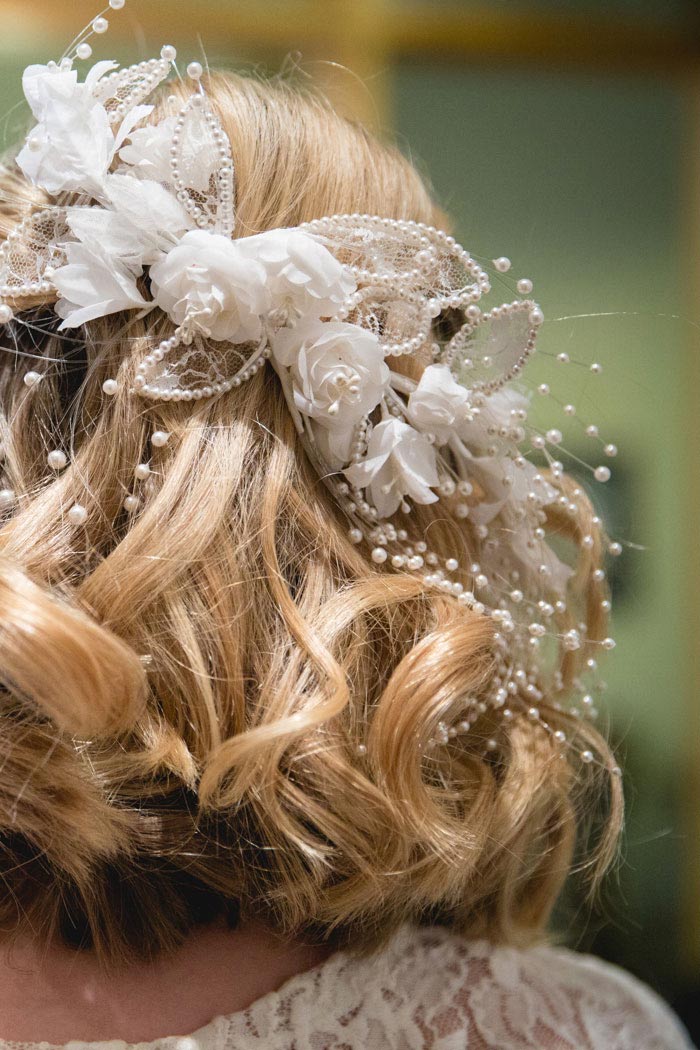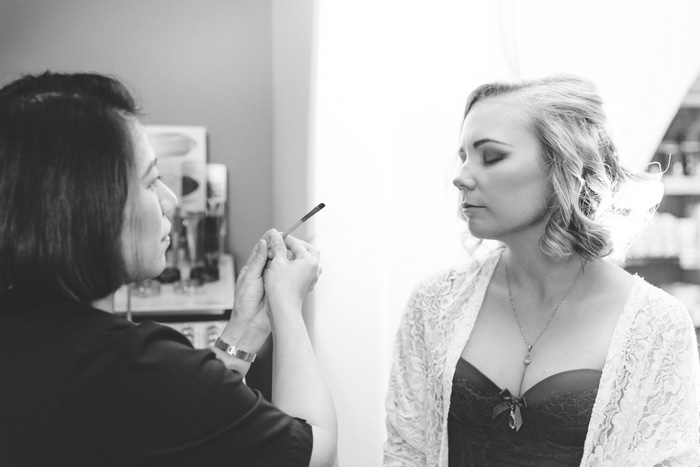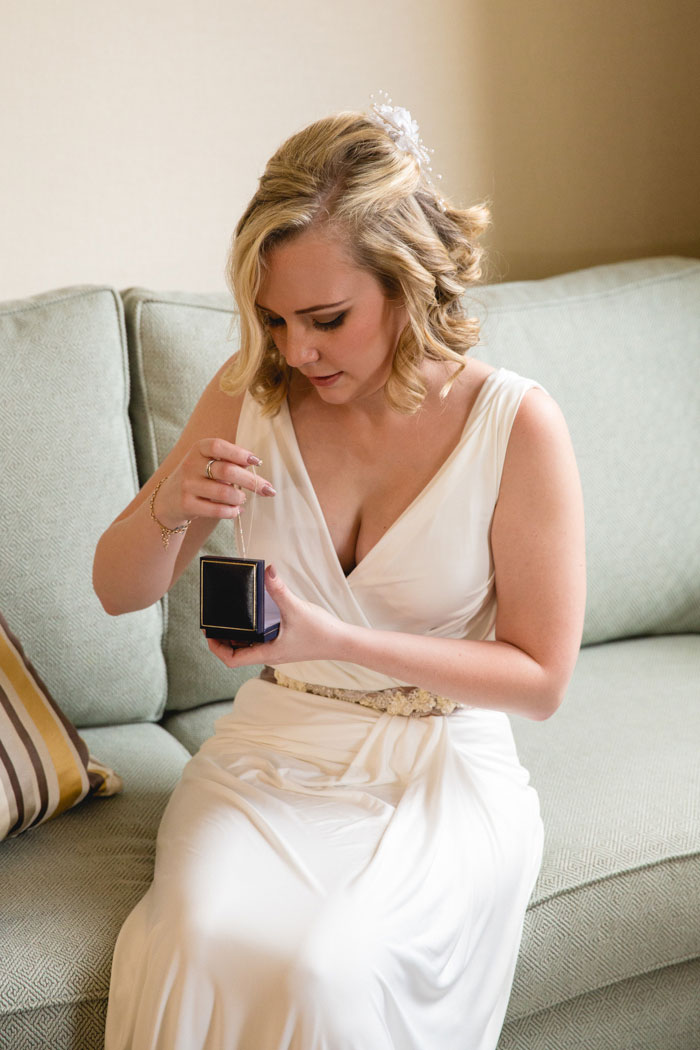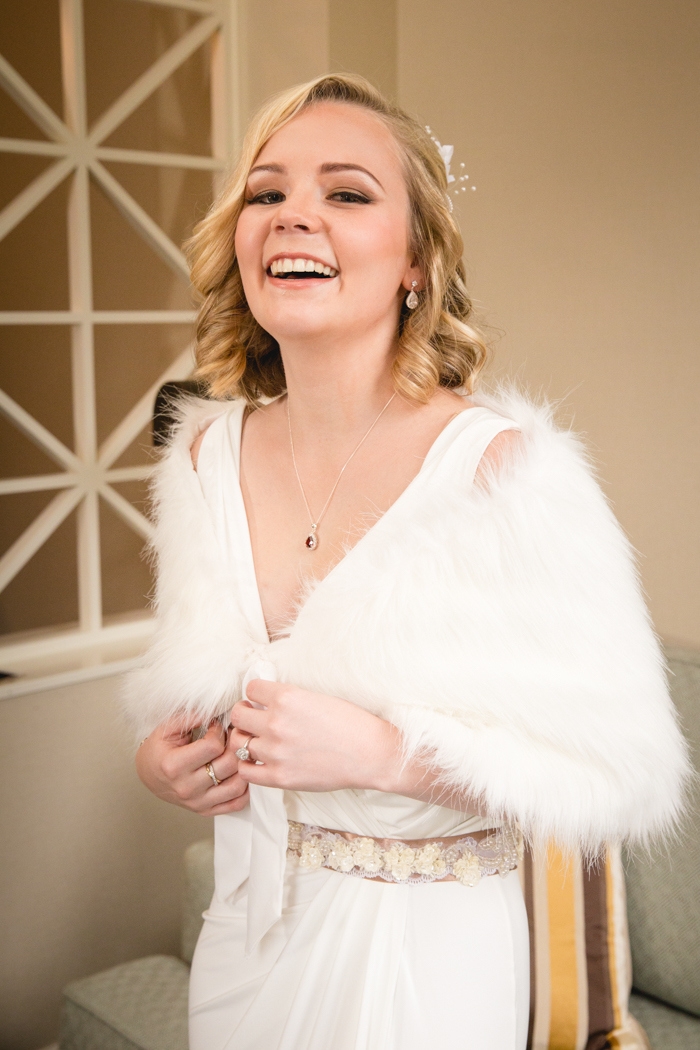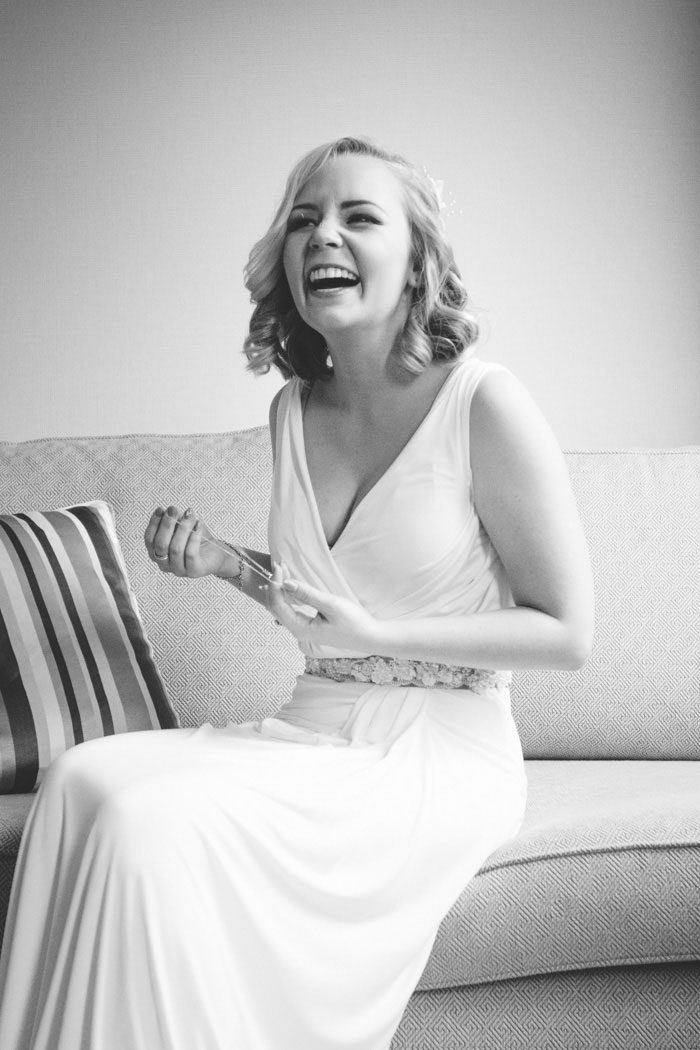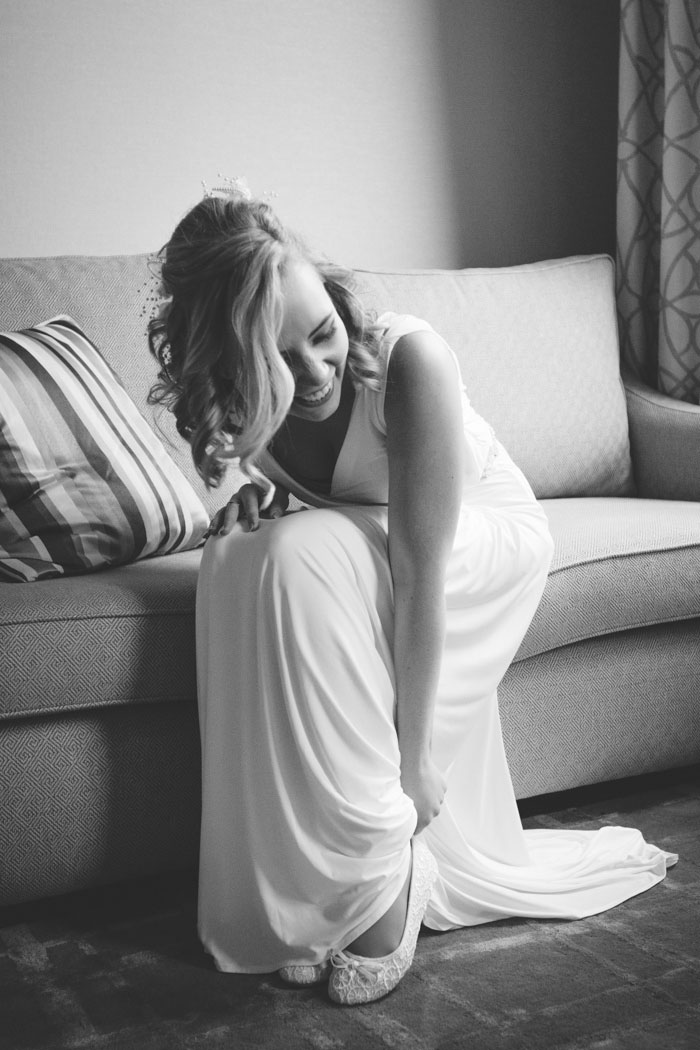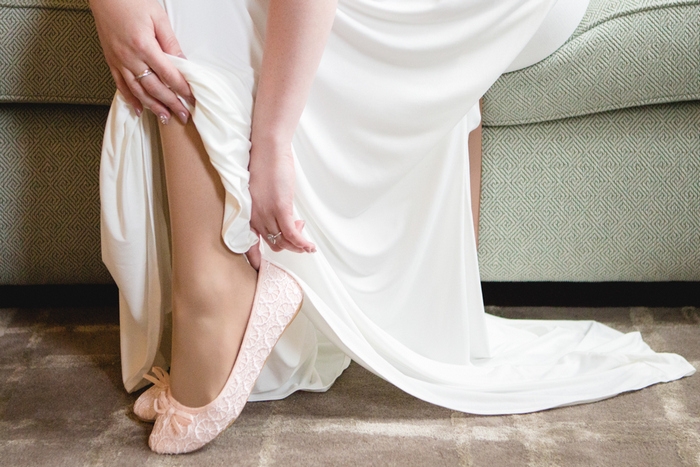 Was it difficult to pare down the guest list?
It was hard knowing that our parents wouldn't be there for our big day. Meagan and her fiancé were just amazing making the 5 hour road trip to be there as our witnesses; they played such a big role in making our day so special.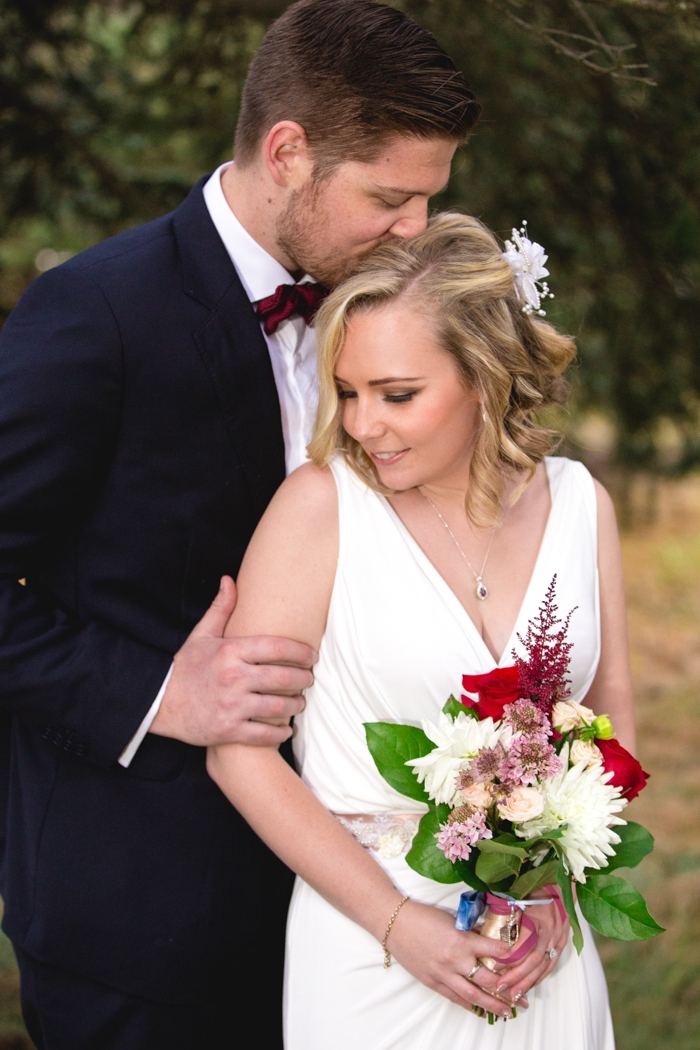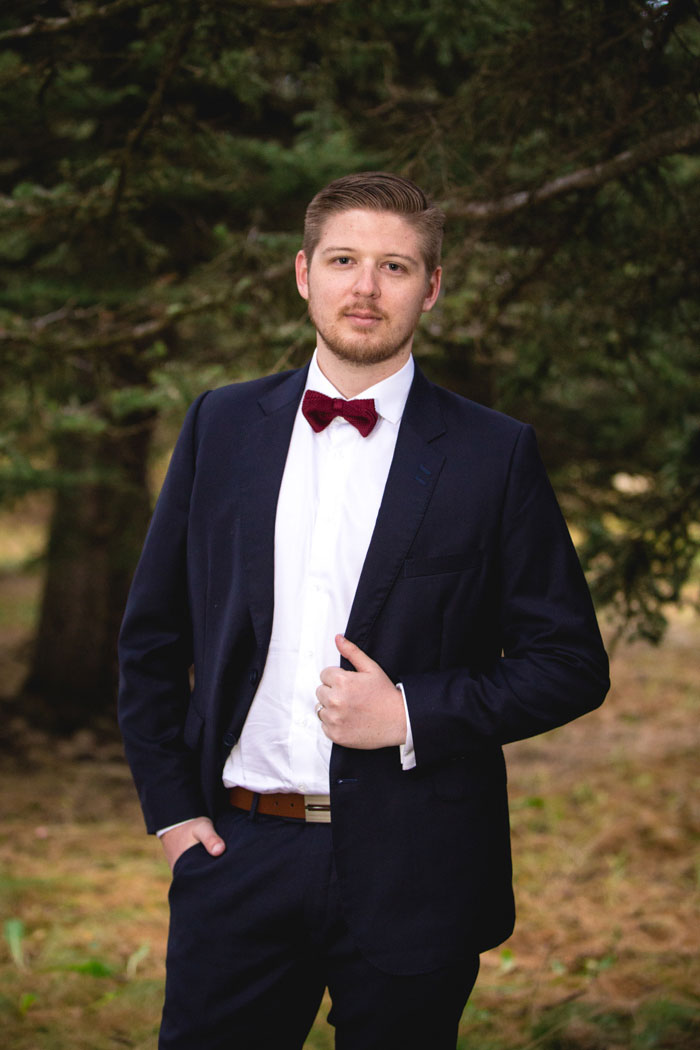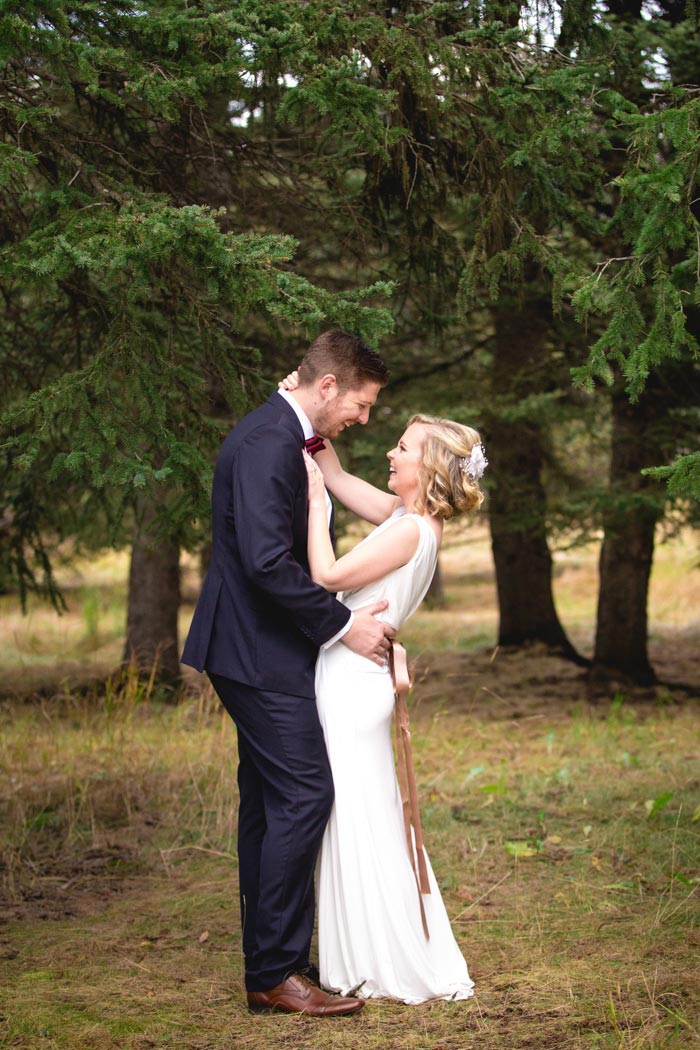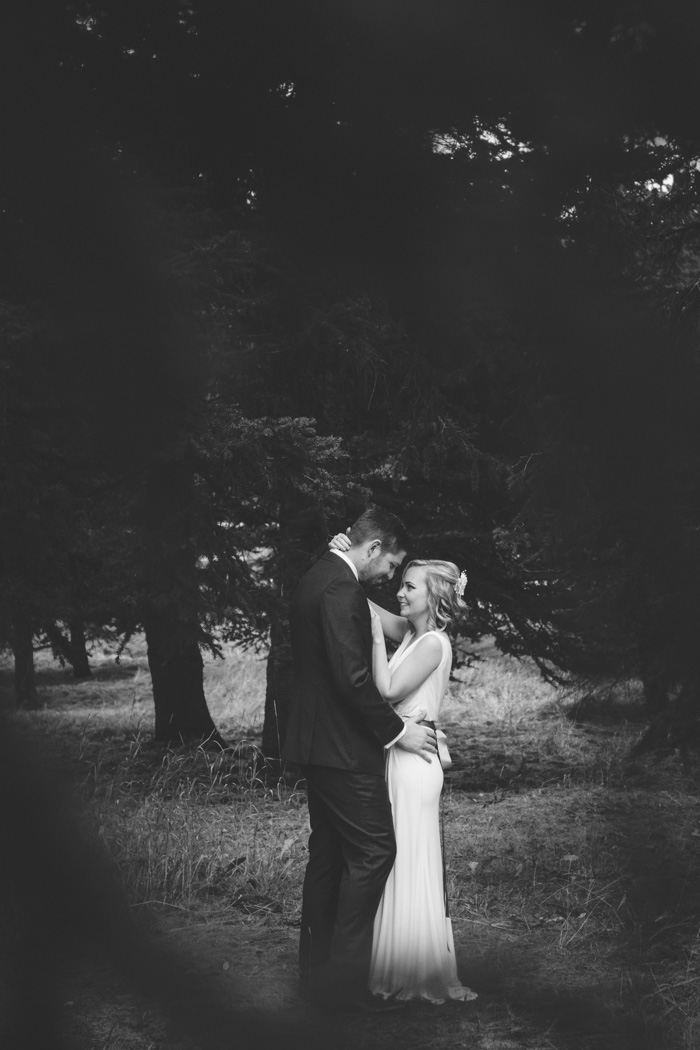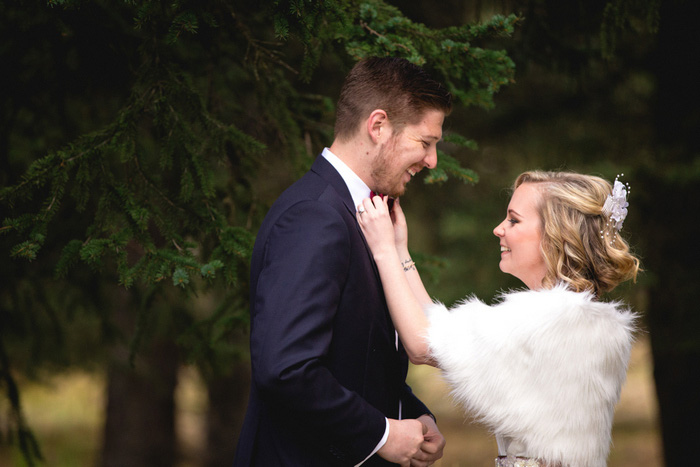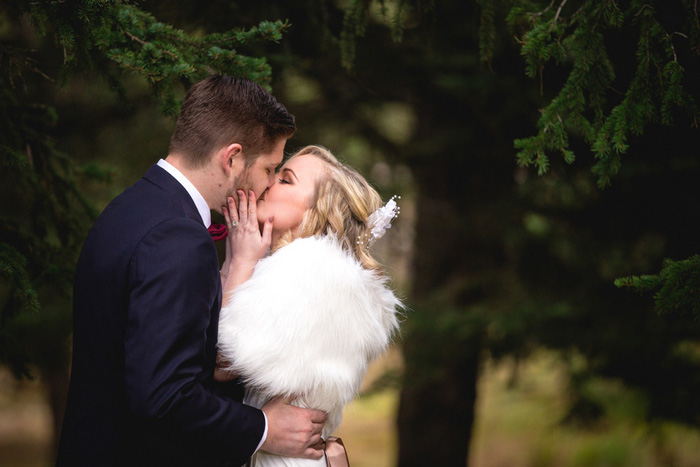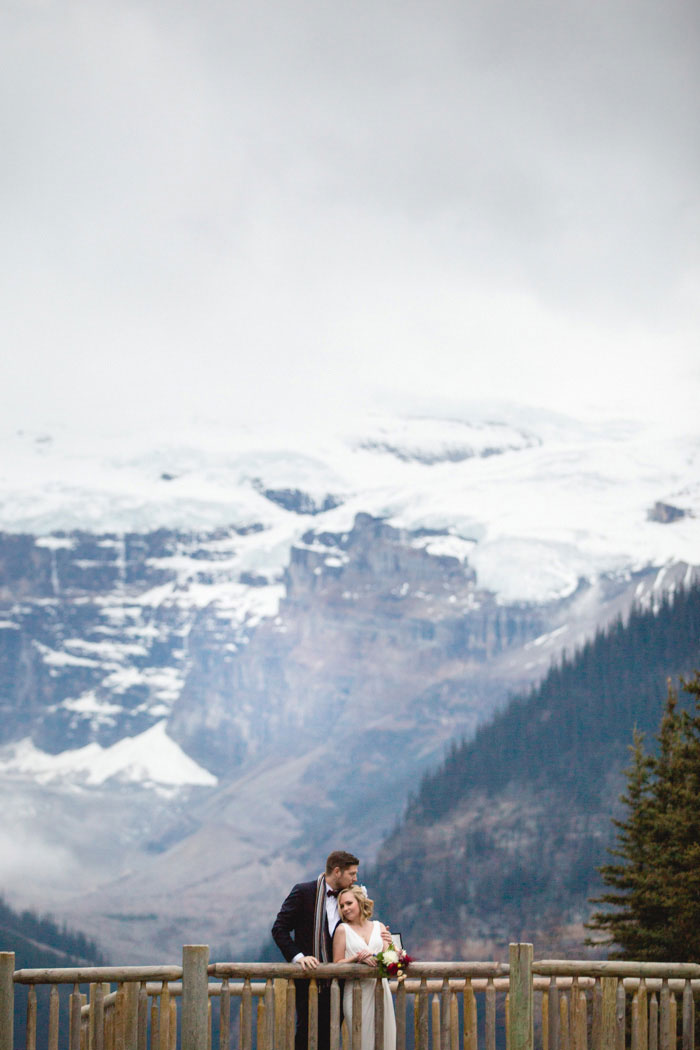 Did you have any 'issues' with the small guest list from friends and family? If so, how did you address them?
Not really. Our parents were really supportive, and no one else really knew so that made it a lot easier.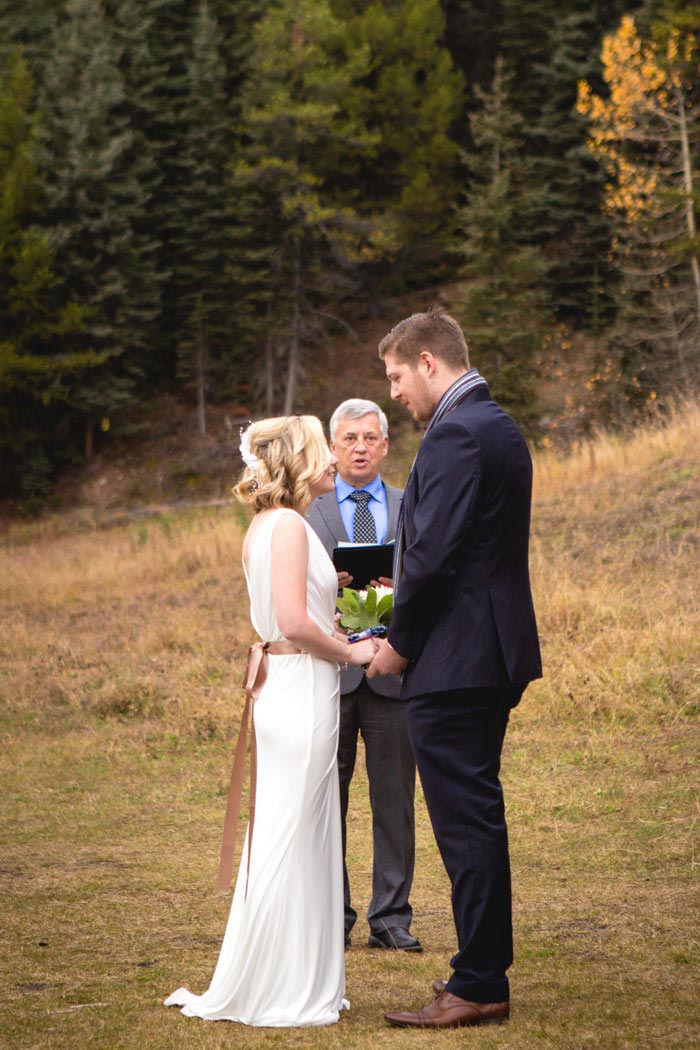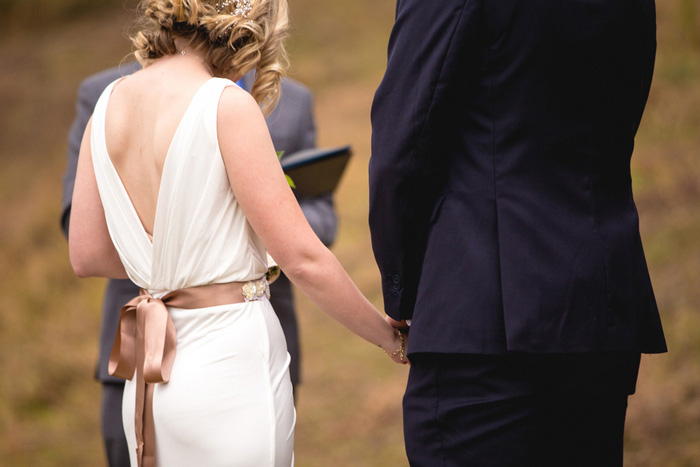 What were the highlights of the ceremony?
Our whole day was amazing and so relaxed, and there were so many highlights. From the playlist Aaron made me listen to that morning, to laughing and being completely ourselves throughout the ceremony and when we were getting our photos taken – not to mention the backdrop – our whole day was just perfect.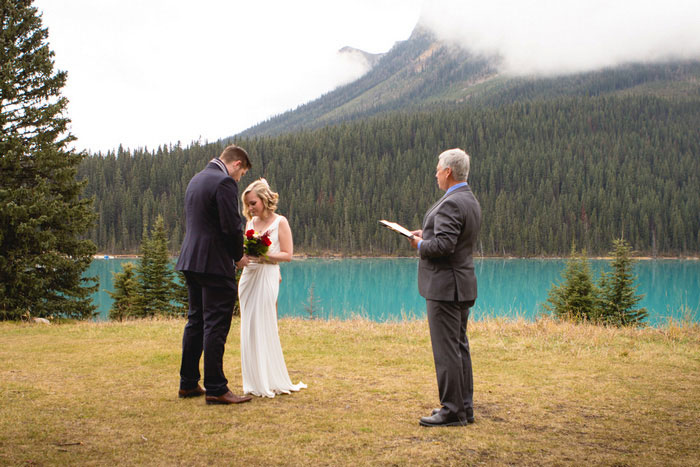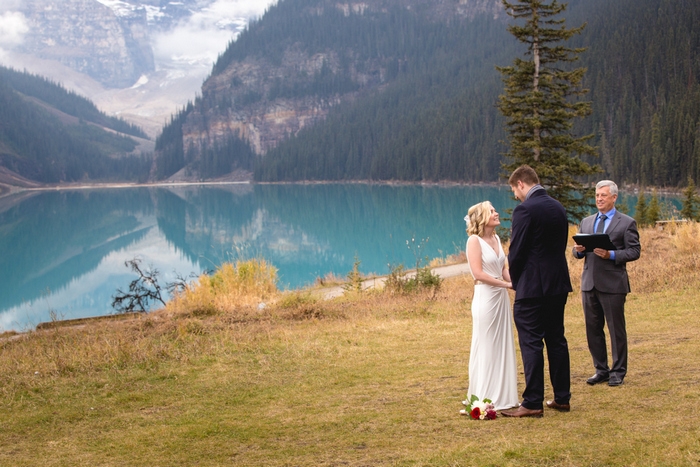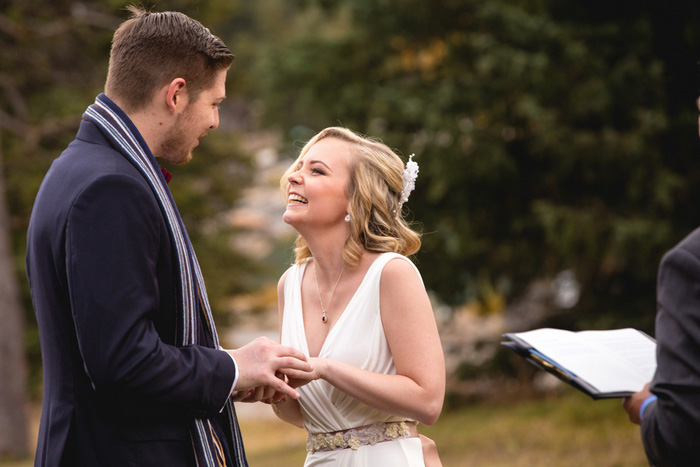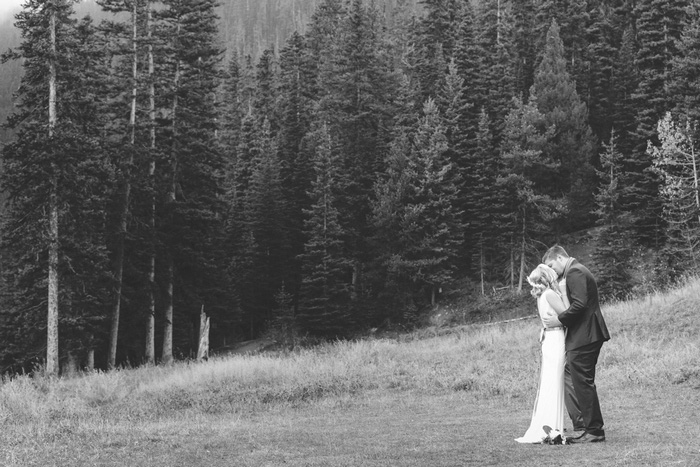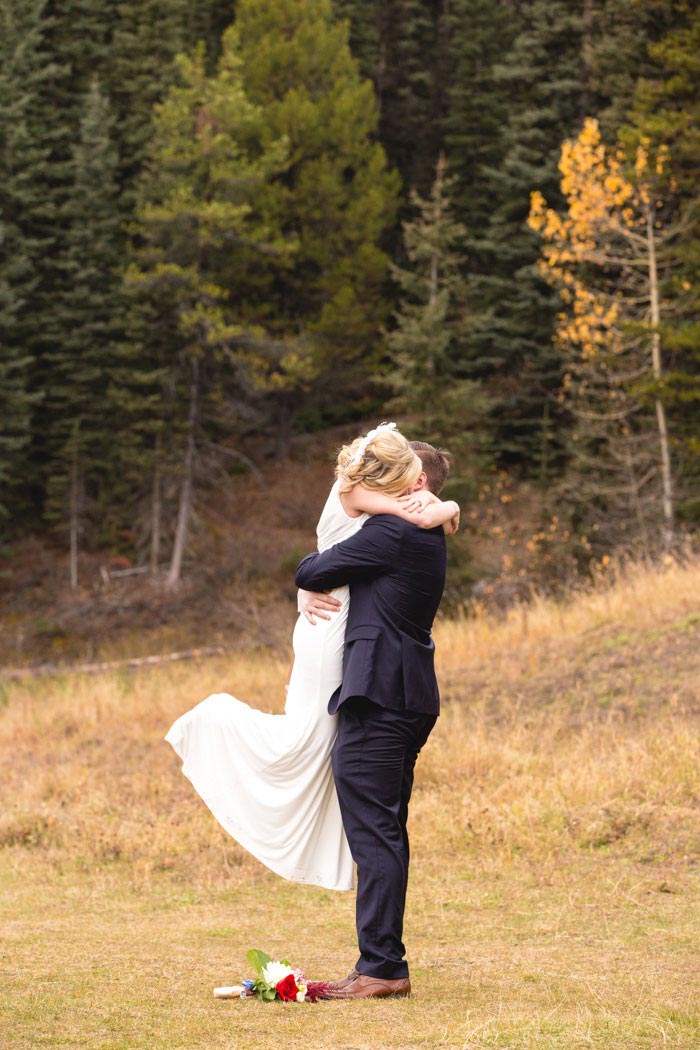 What were the highlights of the reception?
No stress! All dressed up, the boys and Meagan had steaks and I had ribs! We just had a really great dinner together.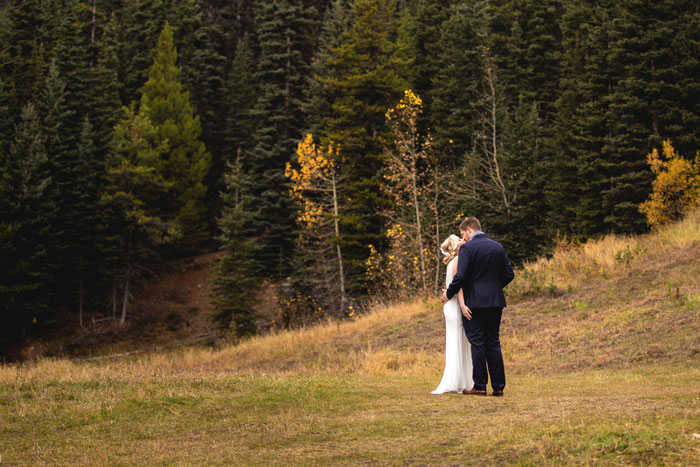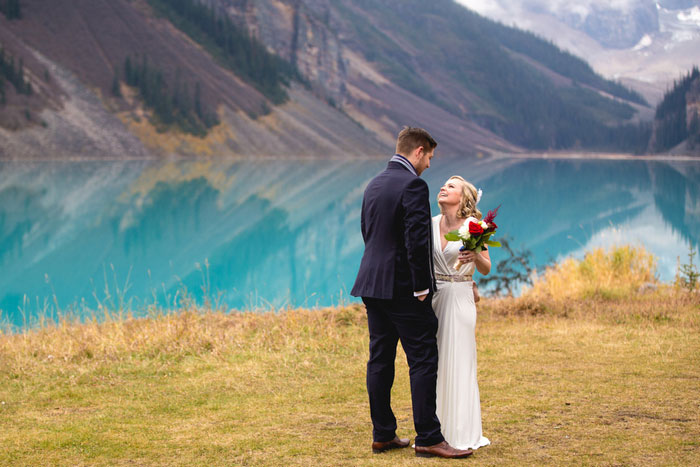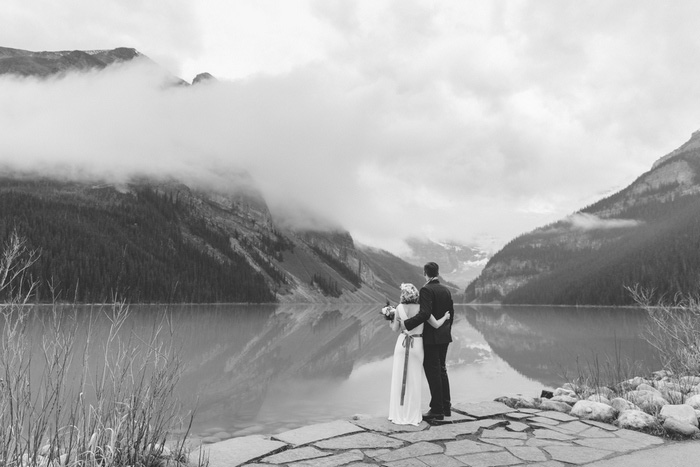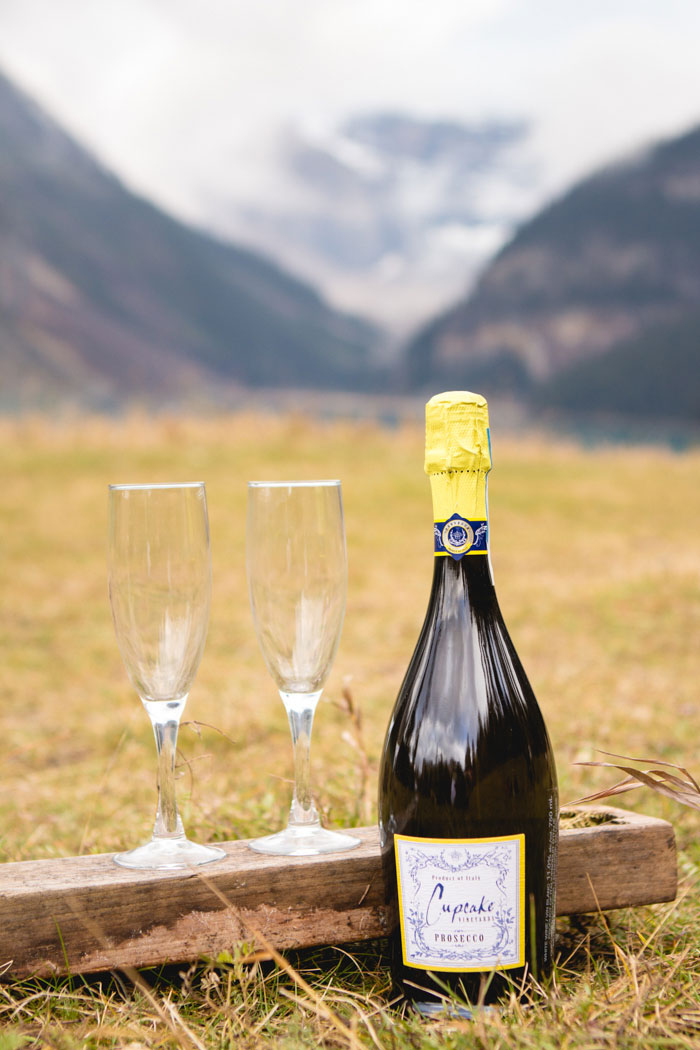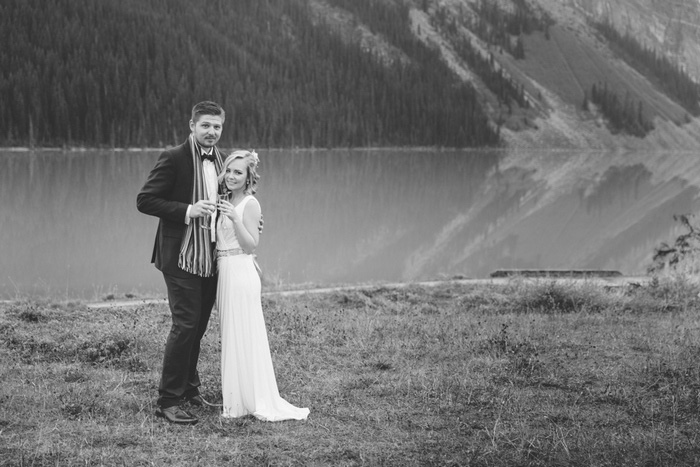 What was the best thing about having an intimate wedding?
It was about us, what we as a couple wanted and we got to just really enjoy our day.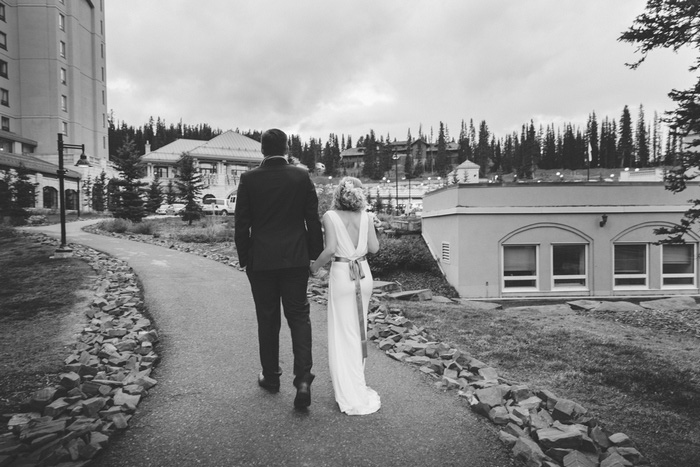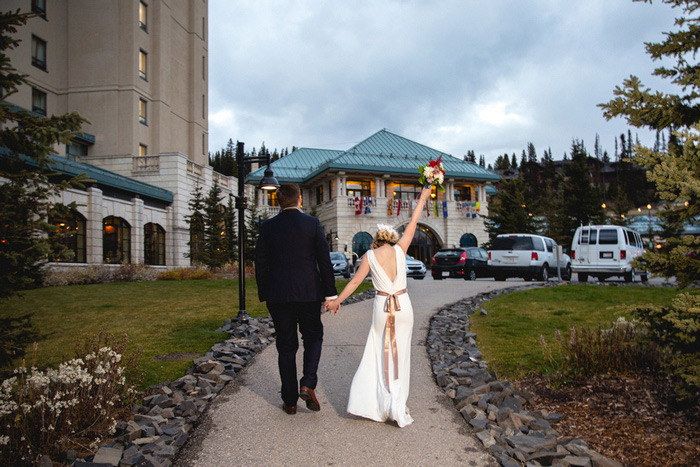 What advice do you have for couples who are considering an intimate wedding?
Do it!!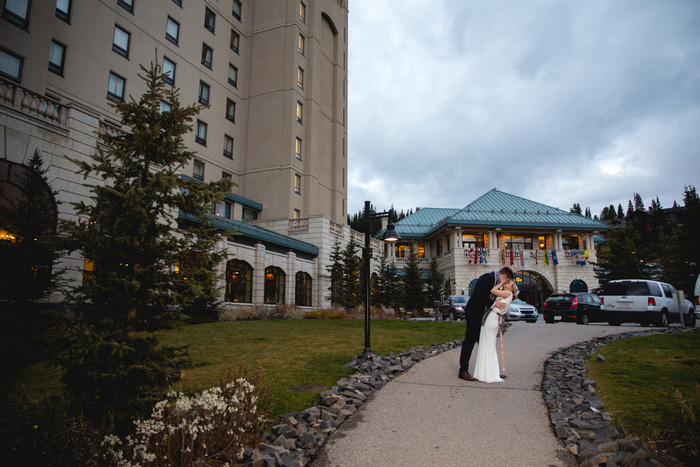 Vendors: 
Photography: Jenn Beal Photography
Ceremony Venue: Lake Louise National Park
Reception Venue: Chateau Lake Louise