Bride-to-be Alleigra never wanted a traditional wedding and quickly started to feel like her and Daniel's big day was suddenly becoming all about their family and friends. Feeling completely overwhelmed by the ever-growing guest list, the couple decided at the last minute to elope instead. With only two weeks to plan it all, the lovebirds ran off to Fairburn Farm, with their photographer Adina White of Wren and Rook photography and two of their friends in tow, to get hitched their way – with champagne and ice cream cake!
Alleigra, 20 & Daniel, 30
Duncan, Vancouver Island, BC

Wedding Date: May 23, 2015

Number of Guests: 3 – Photographer and two friends (witnesses/videographers)

Wedding Cost: about $3,000 – Dress and alterations $900, veil $200, venue $650, suit and tie $70, photographer $1,000, flowers $200, cake $20, decor $100. We both already had shoes, video was a gift, and decorations had been gradually gathered from online shopping and Craigslist

Wedding Ceremony Location: Fairburn Farm

Wedding Reception Location: Fairburn Farm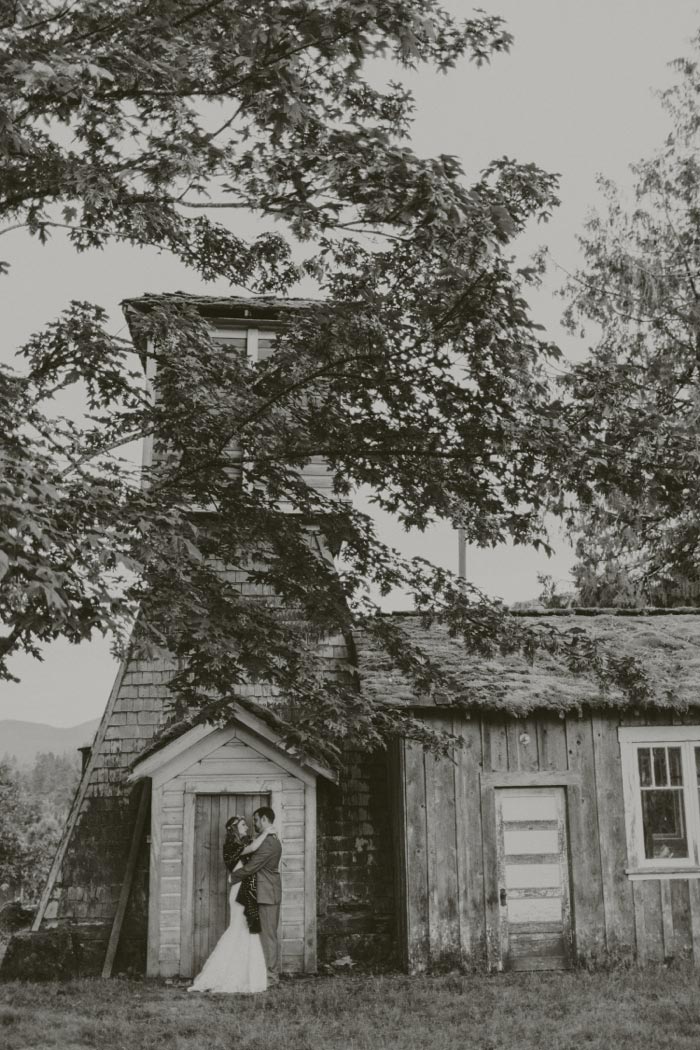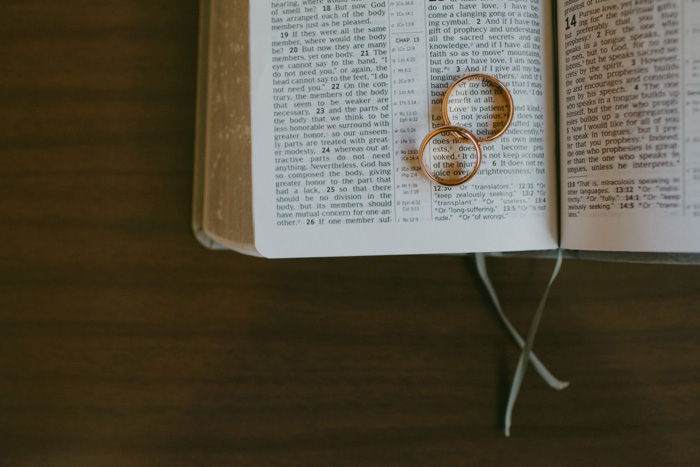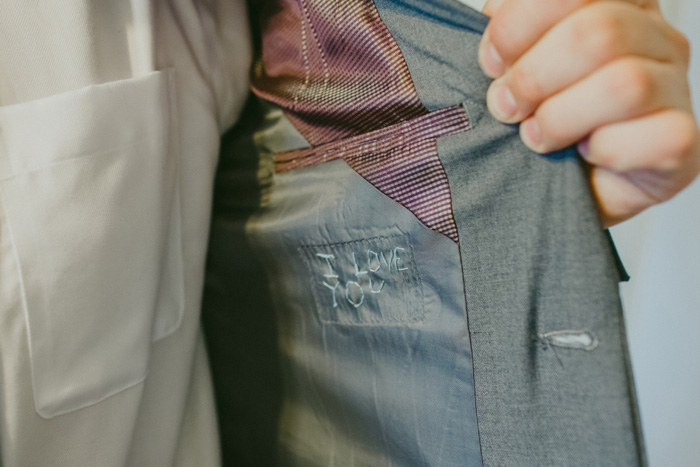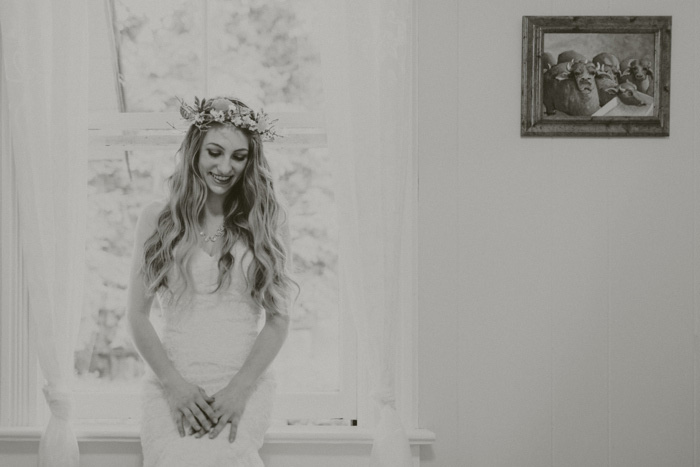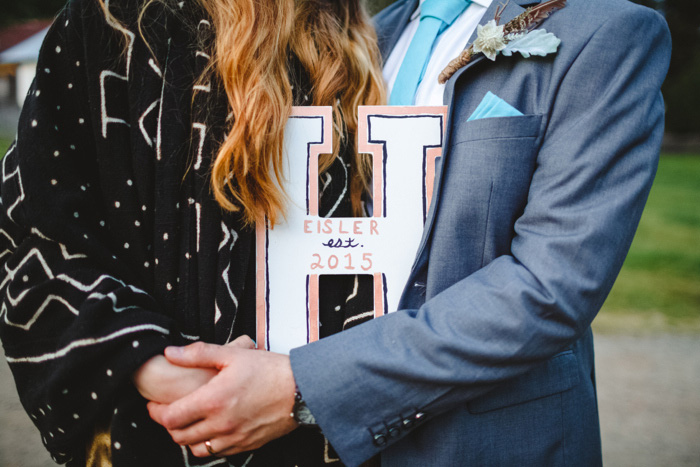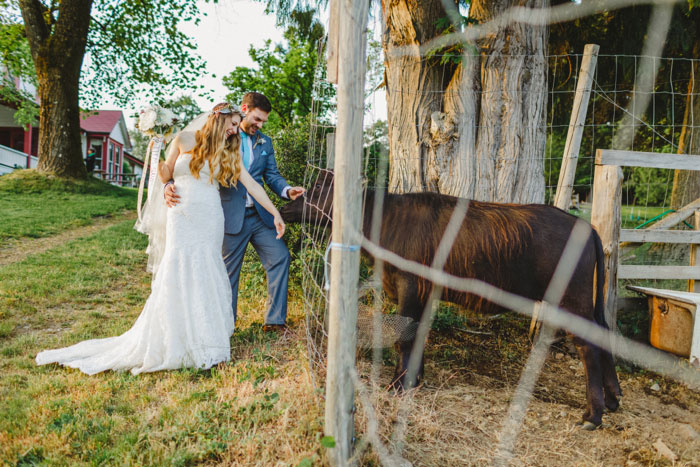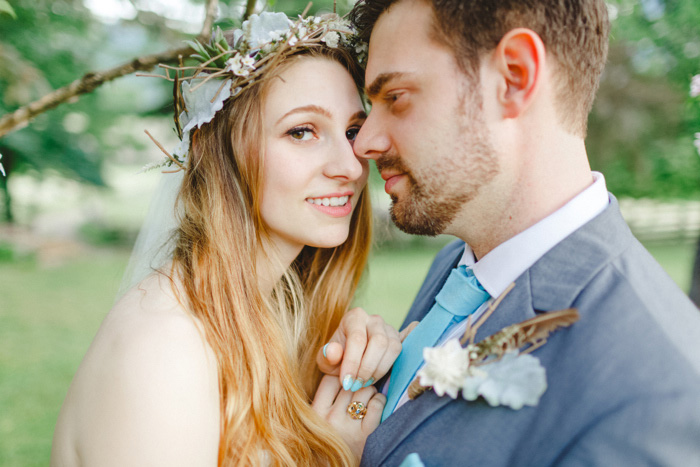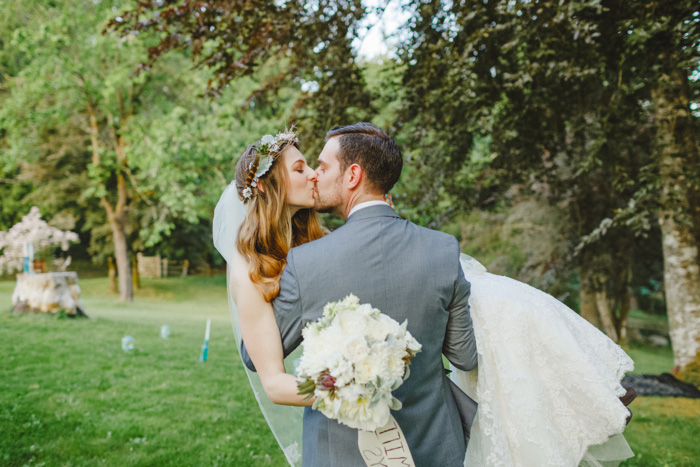 Why did you have an intimate wedding? 
As soon as we got engaged, my catchphrase was "I wish we were eloping." I constantly told friends and family that if I had it my way, it would be us on a cliff in the middle of nowhere with a camera and video to capture it all. I never wanted a wedding, and as our guest list climbed from 30 to 50 to 75, I was completely overwhelmed. What was supposed to be 'my day' was becoming all about family friends whom I love dearly, but to be honest overwhelmed me in such a concentration. I wished we could have just had a smattering of dinner parties to celebrate intimately.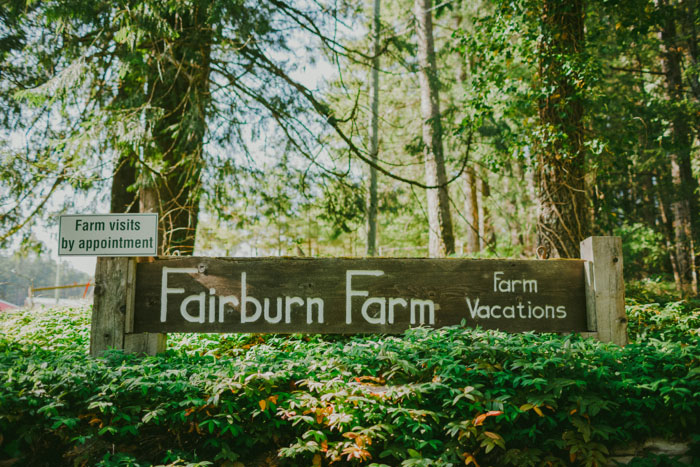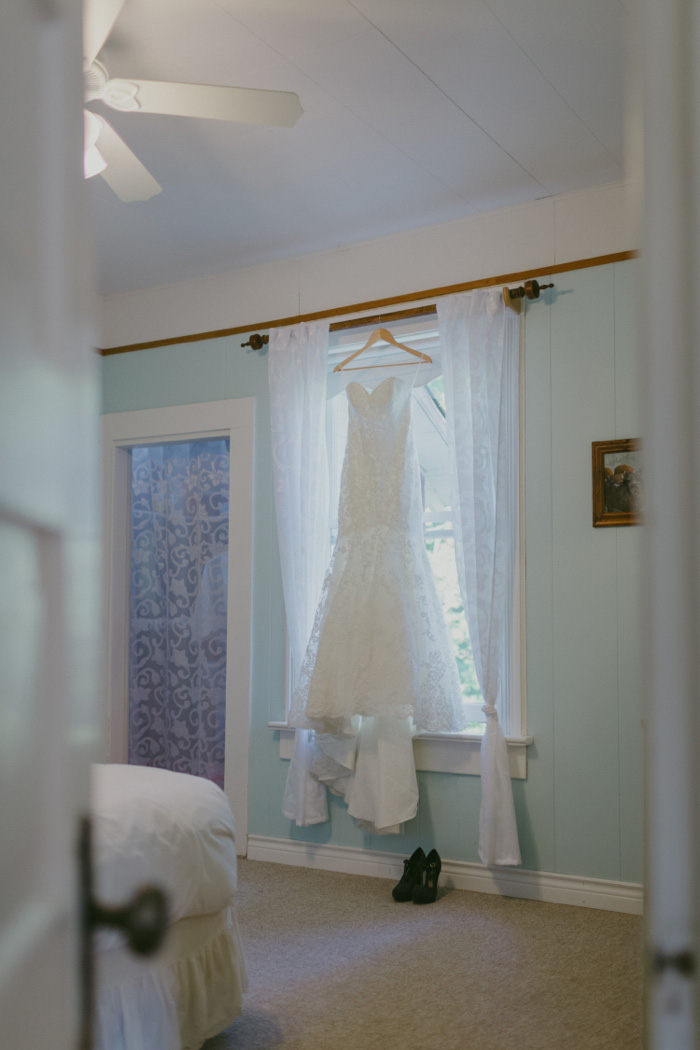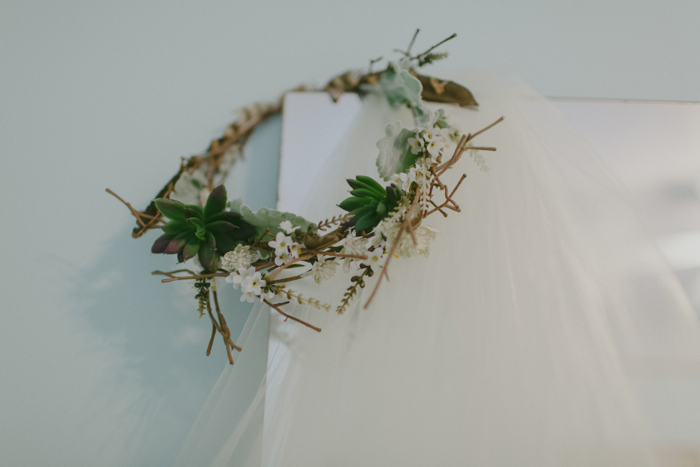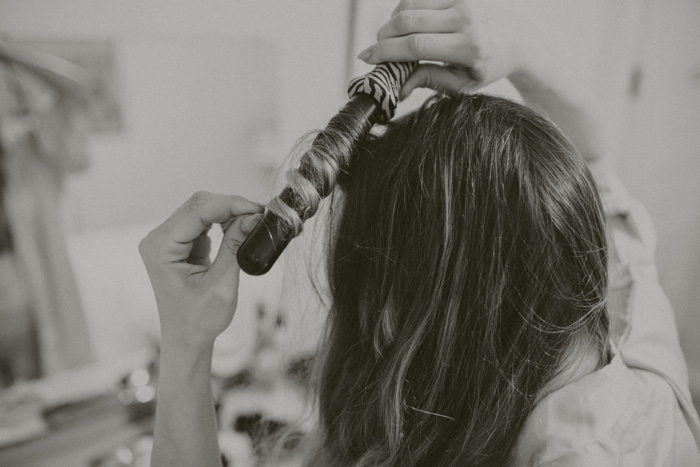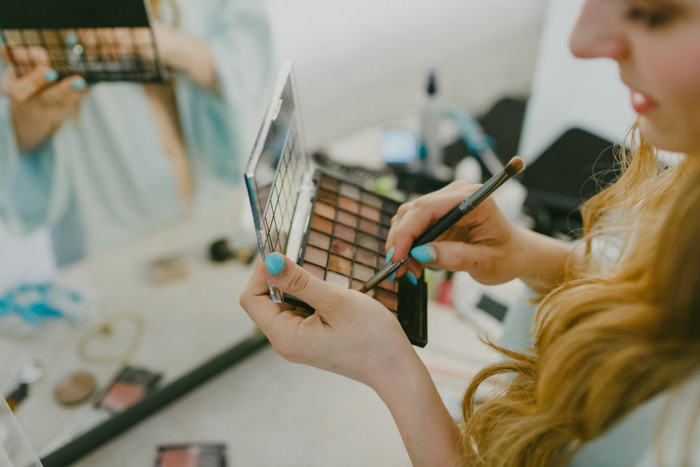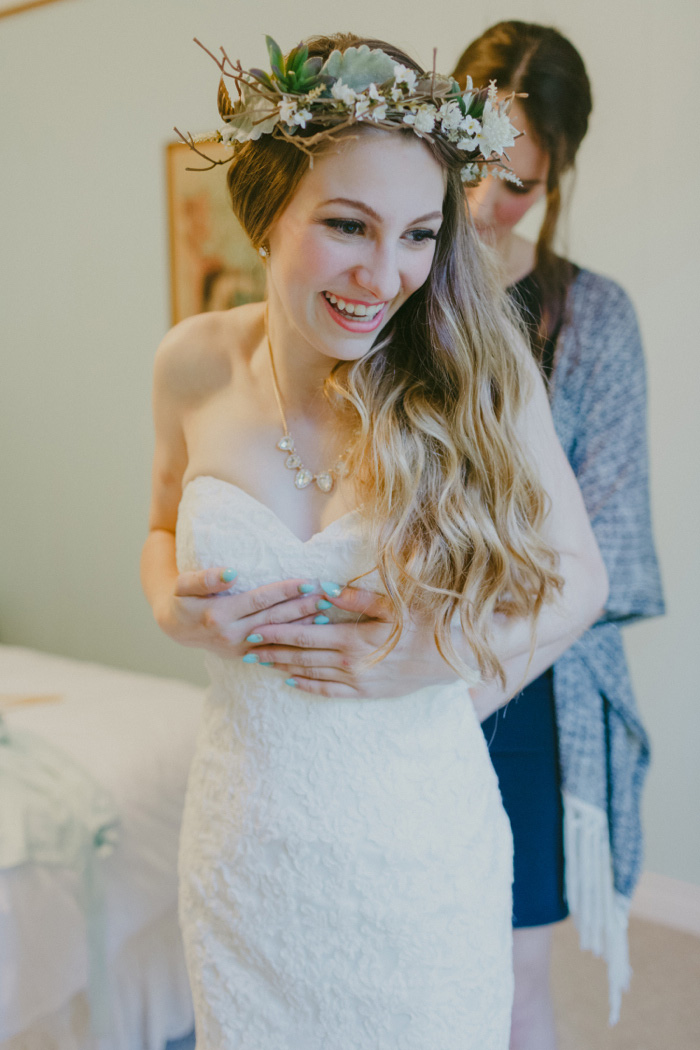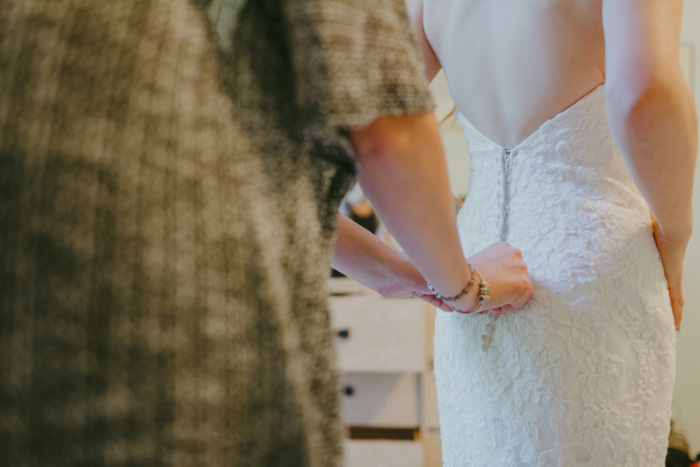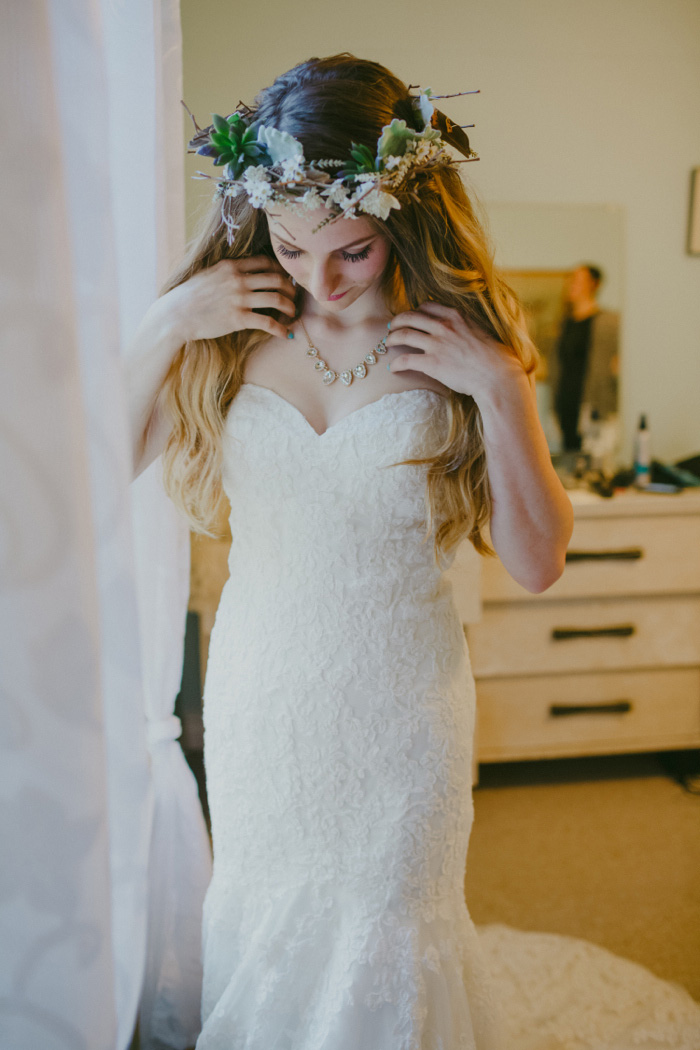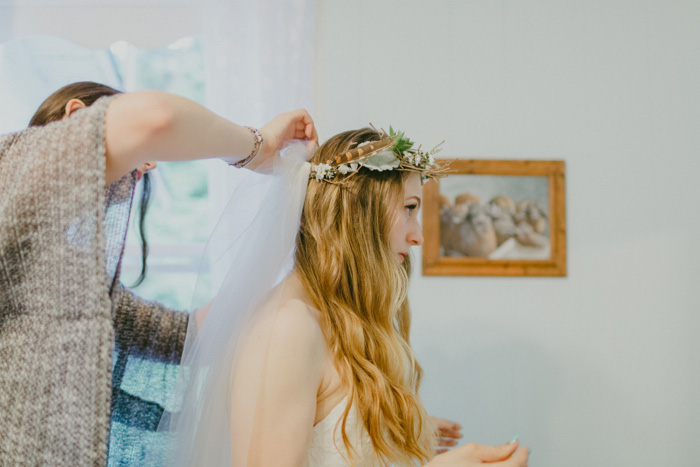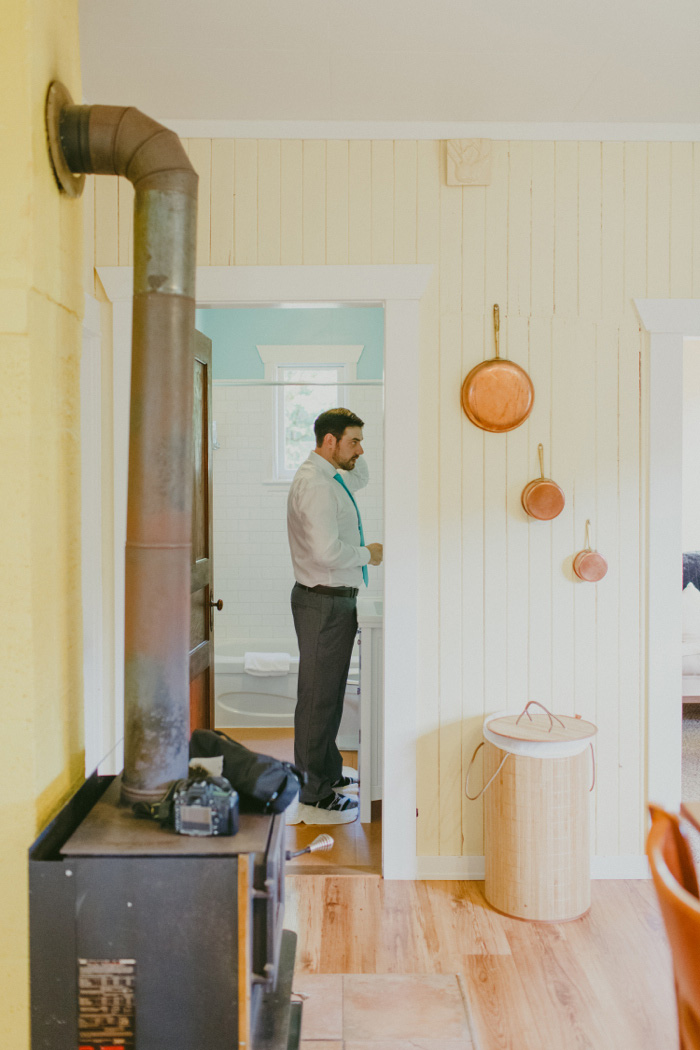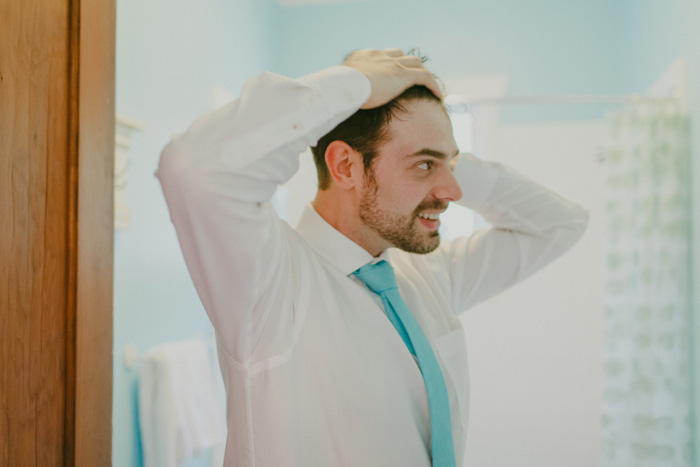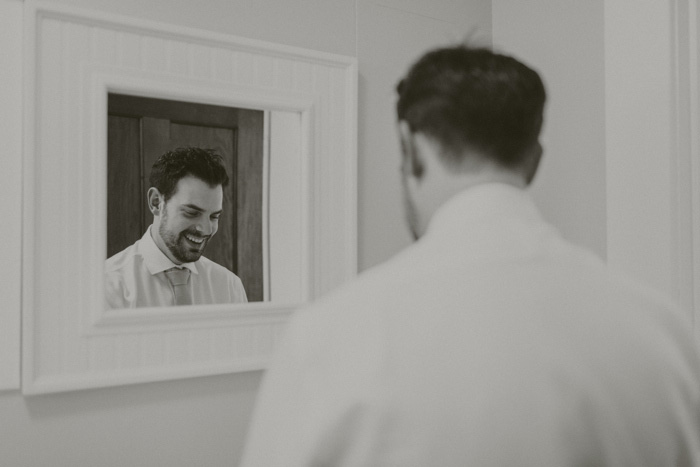 What are some of the challenges that you faced planning an intimate wedding? 
The fact that we decided to elope with two weeks notice. Our hosts at the farm, Maryann and Brett, really made our day. They were so kind, using the deposit we had put down for our elaborate soirée later in the year, towards accommodations for us in the cottage and our videographers in the house. With only two weeks notice, the hardest thing for me was flowers. I couldn't find anyone to do what I wanted, where I wanted, in the time I gave them. Linda was incredible working with me on such a tight schedule!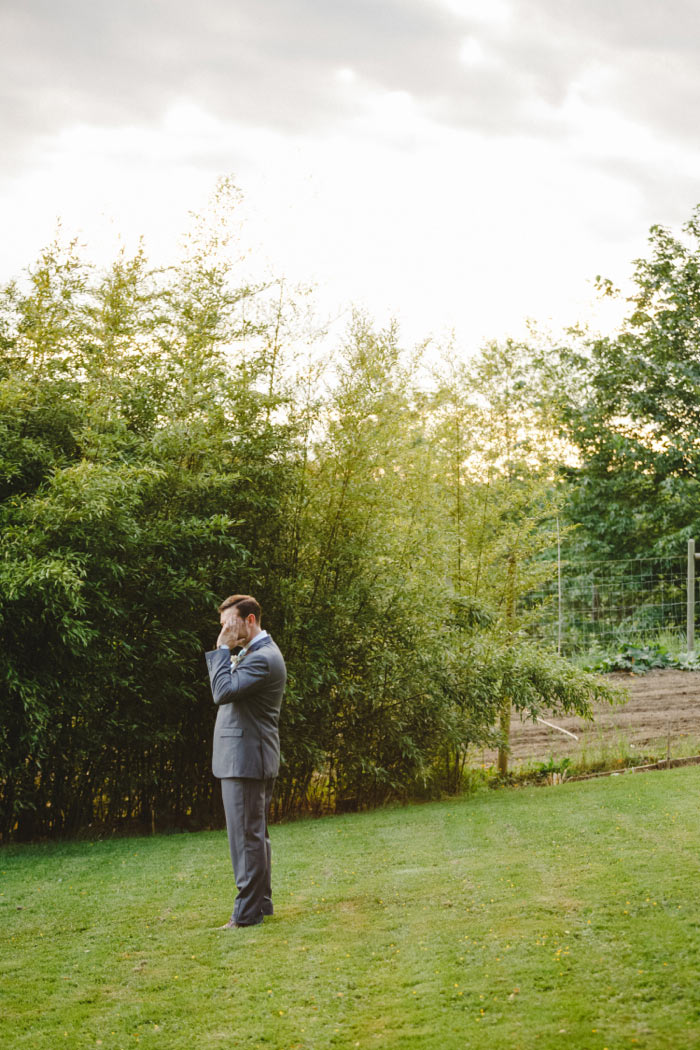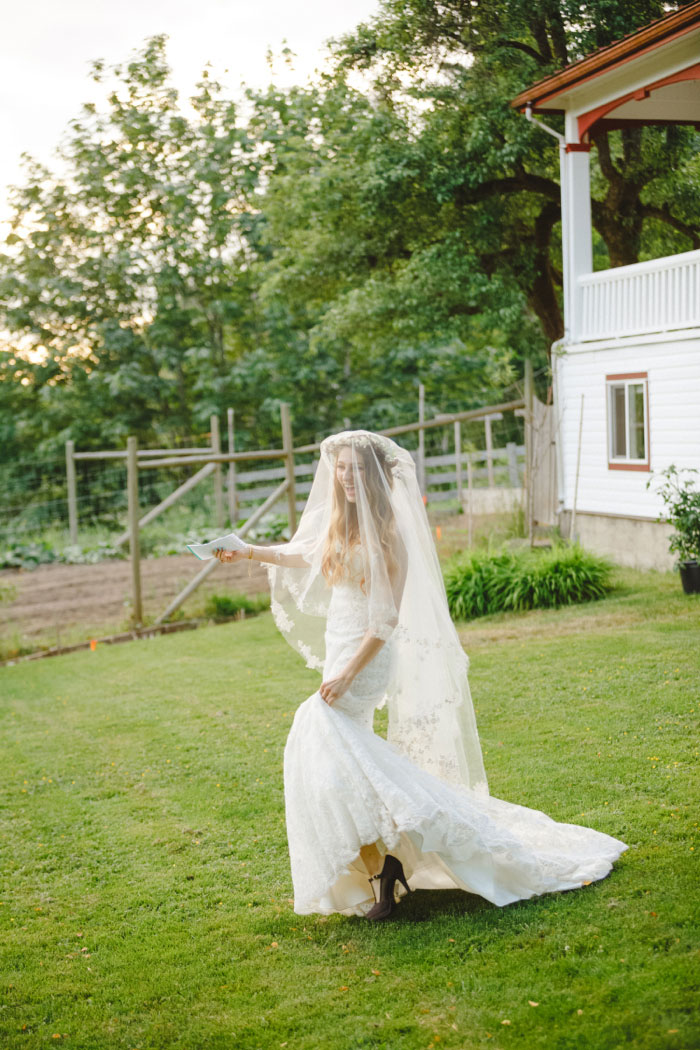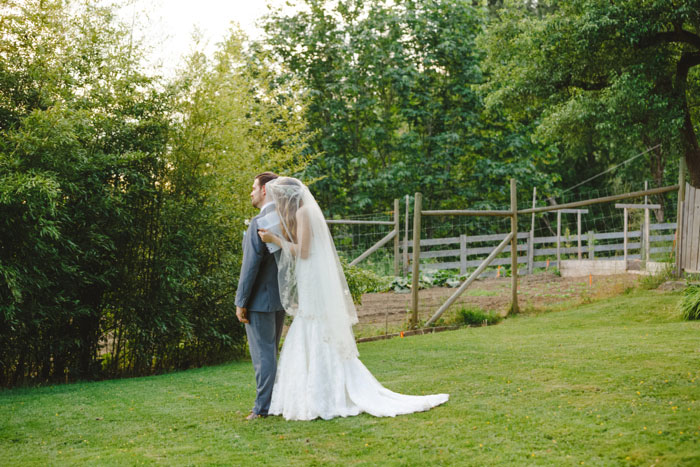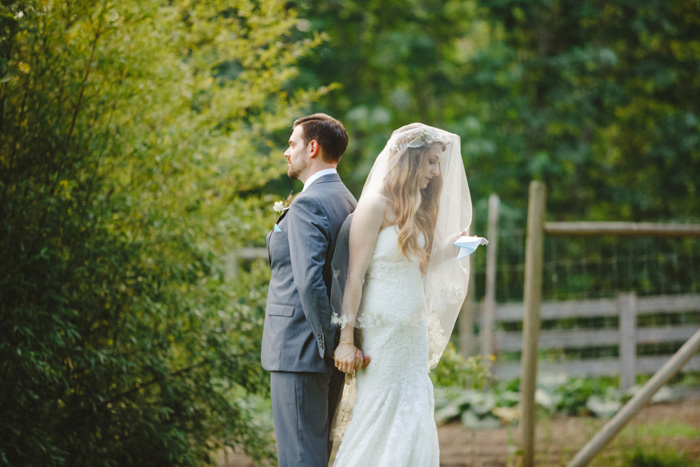 Was it difficult to pare down the guest list? 
We thought it was best to 'piss everyone off equally,' rather than pick favorites and have them fight over rankings.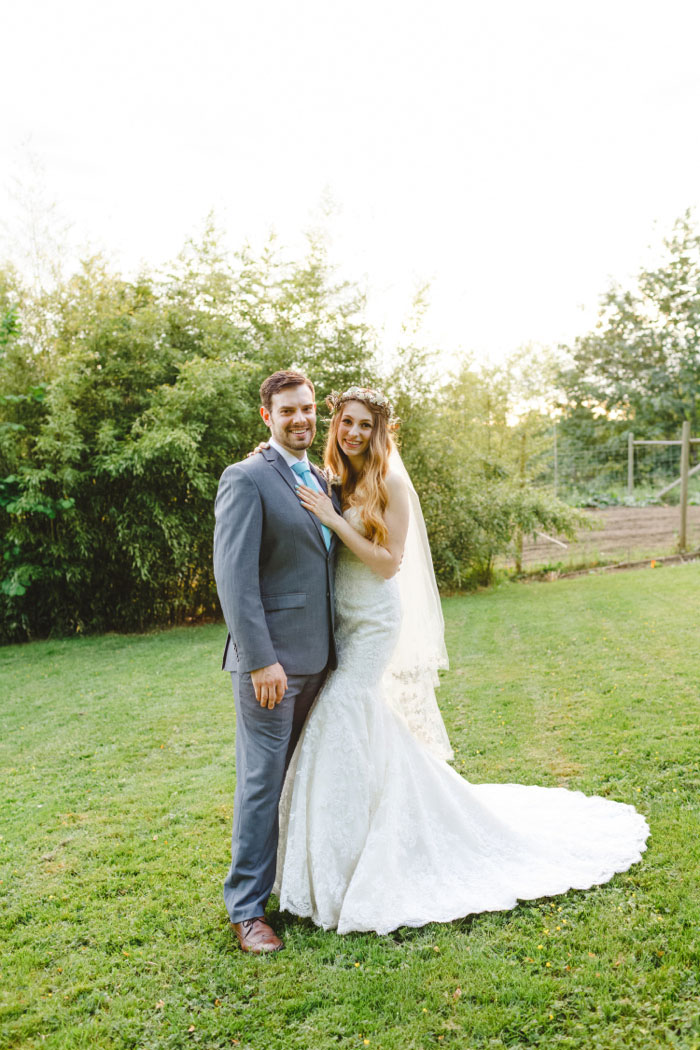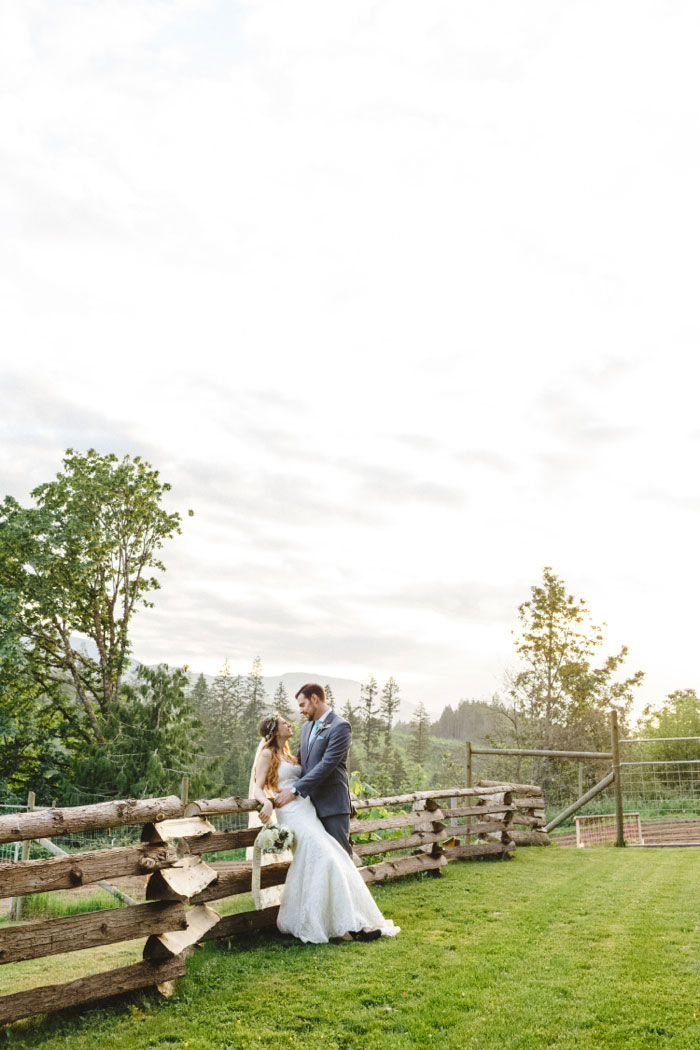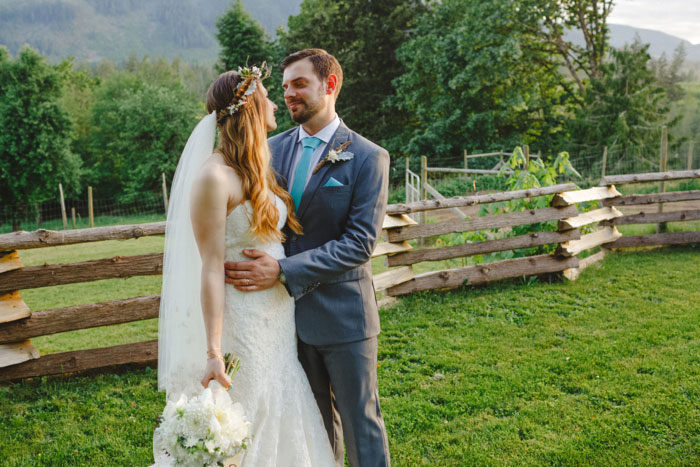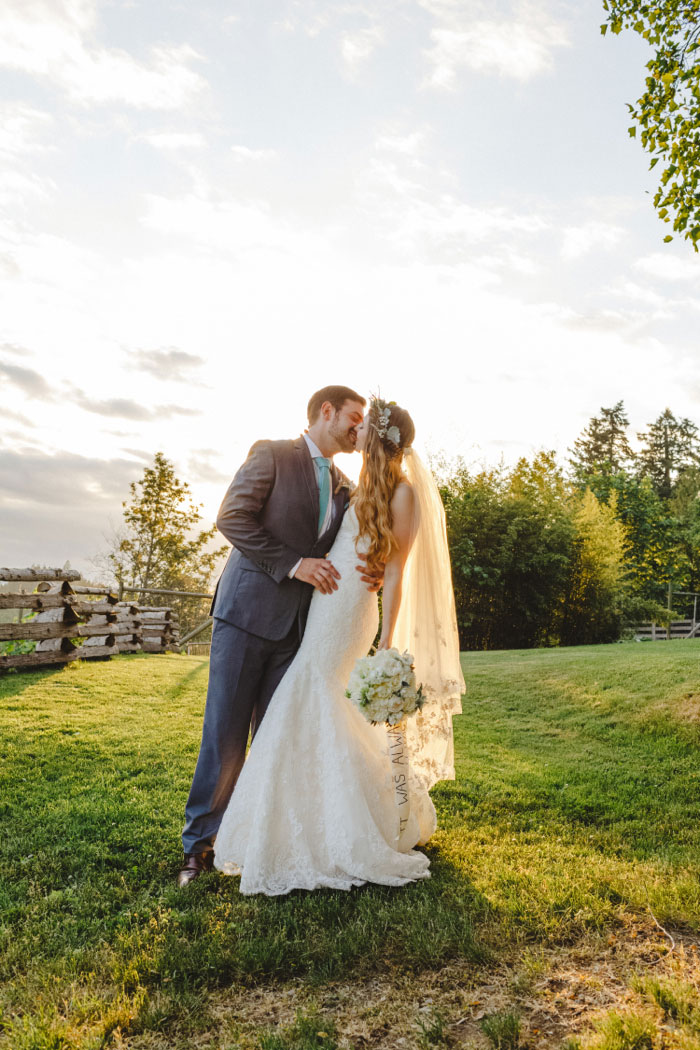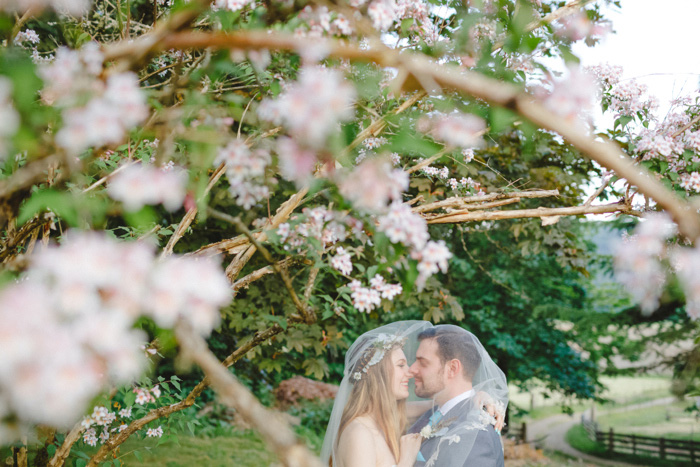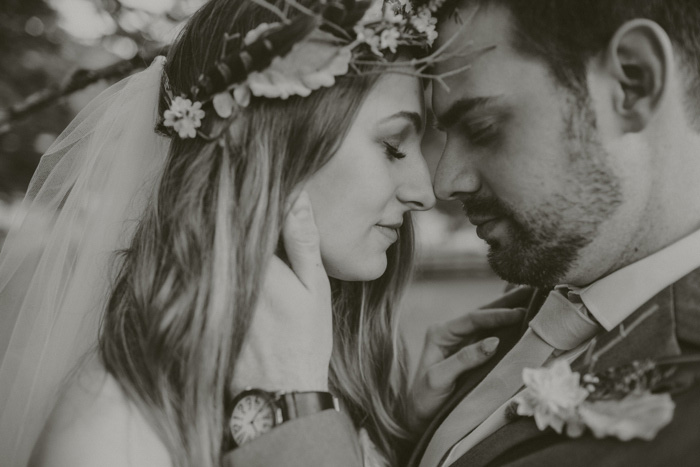 Did you have any 'issues' with the small guest list from friends and family? If so, how did you address them? 
Alleigra – My parents were hurt, as were my siblings. They understood, however, that we didn't want anyone to feel left out so it was better this way.
Daniel – I imagine my family was hurt, but they were so positive and loving; it was really wonderful they saw it as we did.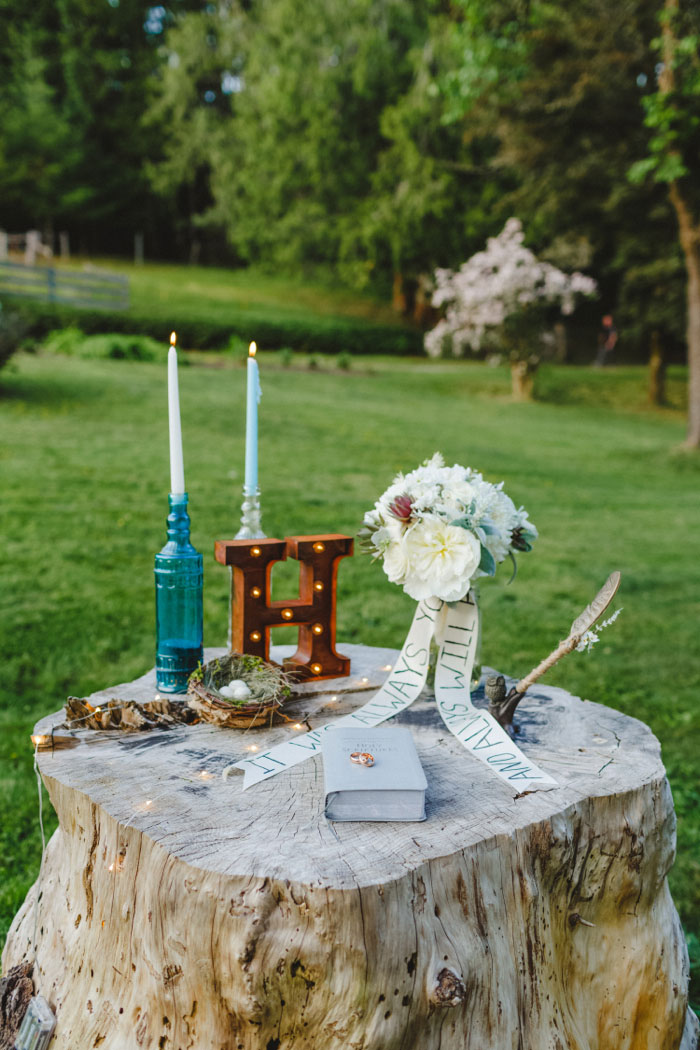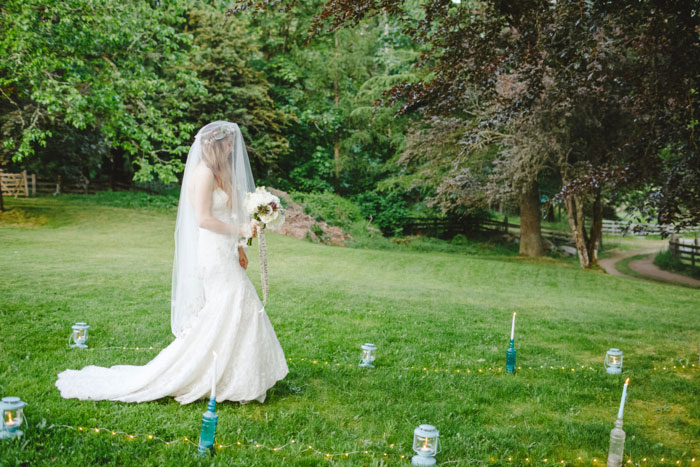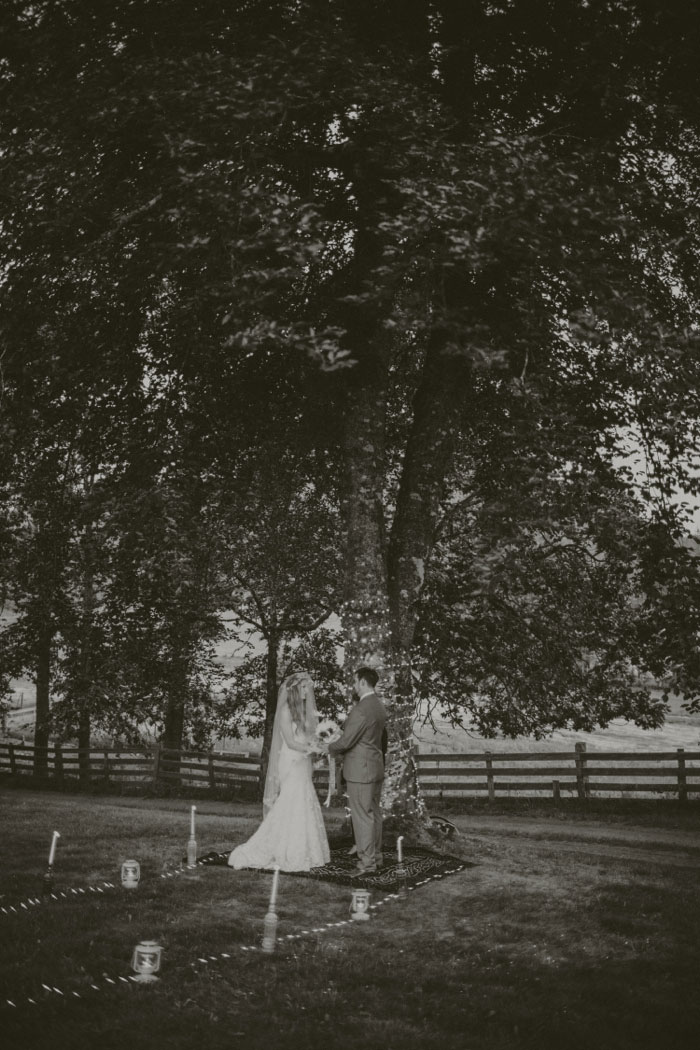 What were the highlights of the ceremony? 
Our officiant was incredible. We have been to many weddings, but our ceremony was more beautiful than I could have ever imagined. Every word Lura said was genuine and beautiful. She was eloquent and natural, and it truly felt as if becoming man and wife was something we were meant to do ever since we met.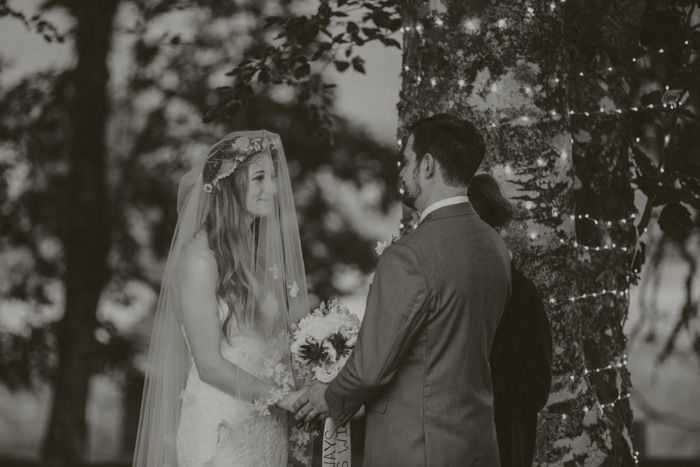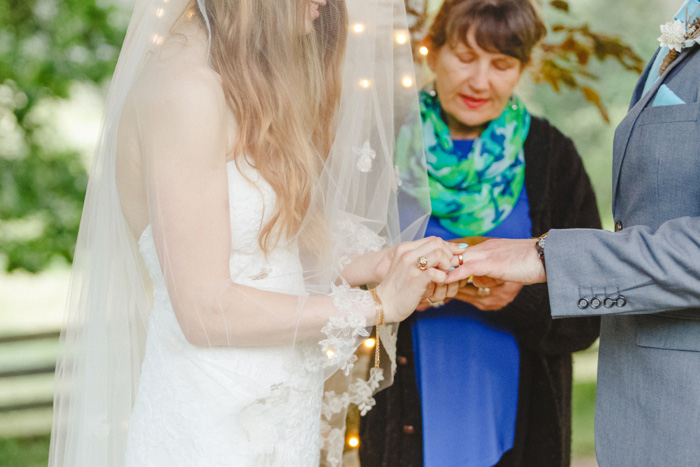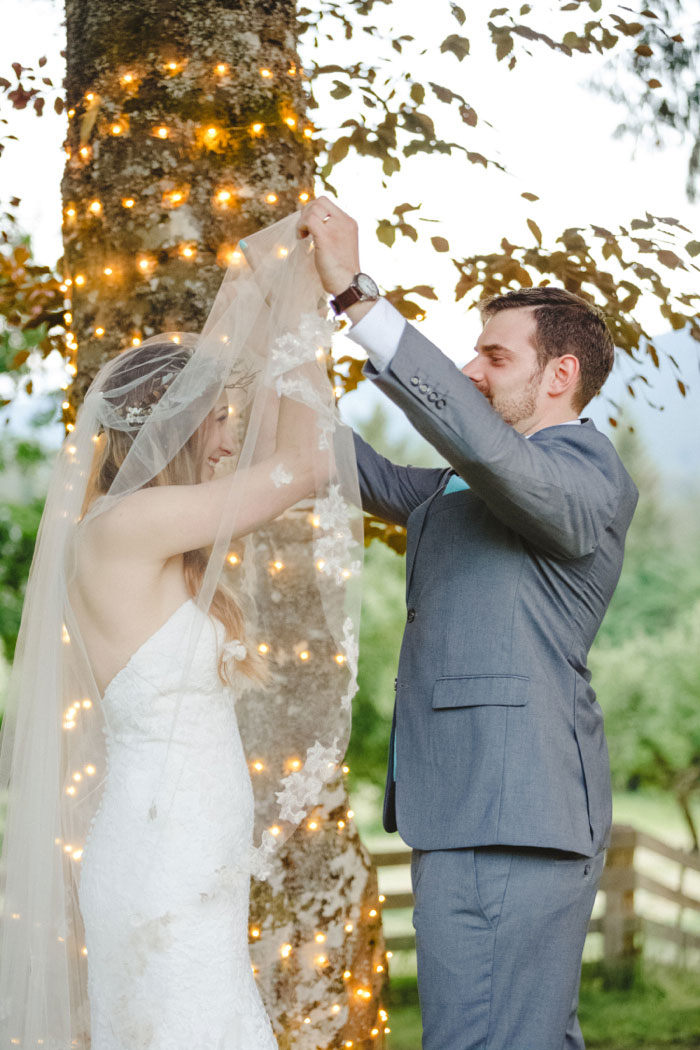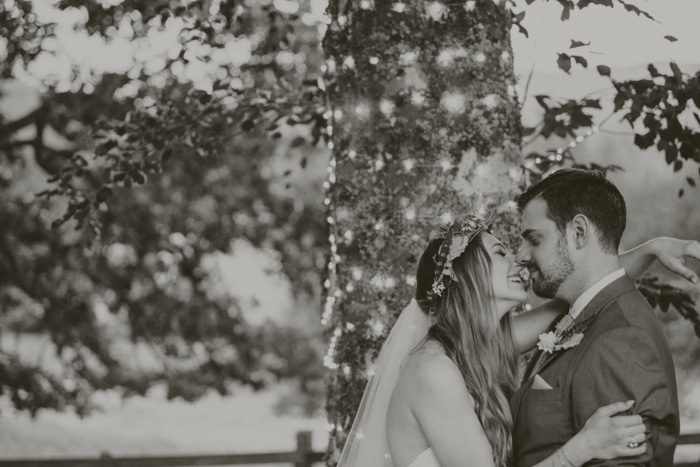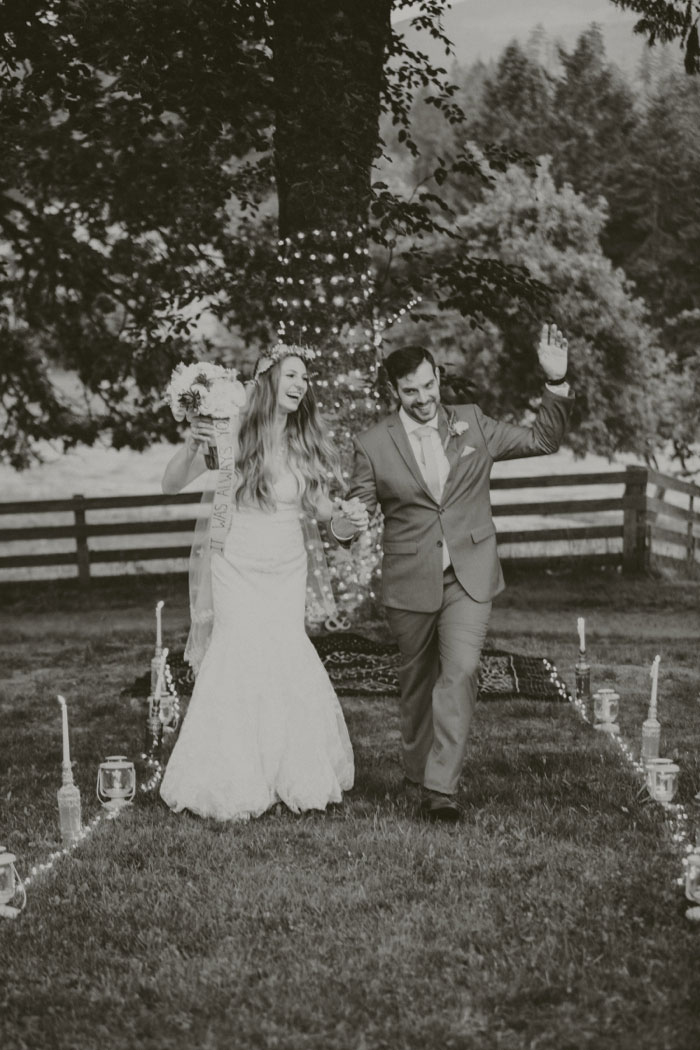 What were the highlights of the reception? 
Truthfully, there wasn't much to it; just our videographers and us having champagne and ice cream cake in the guesthouse kitchen after all the hoopla. It was simple and at the same time gave us that excited feeling of staying up past our bedtimes as one of the hosts came down and asked if there was anything we needed. It was sneaky and fun being in a house that was not our own!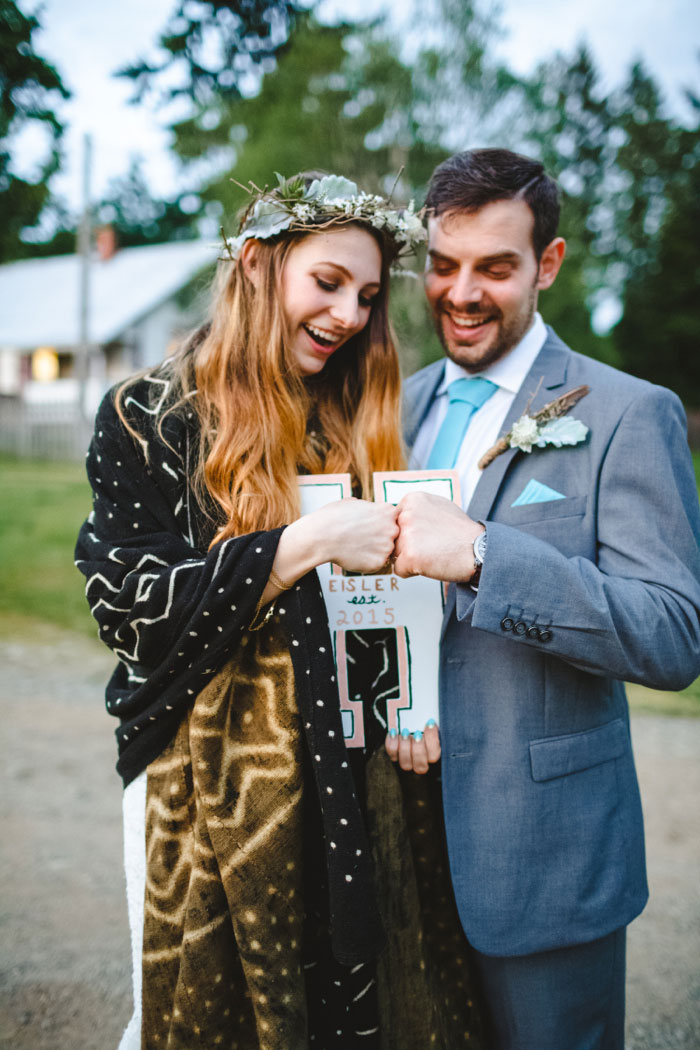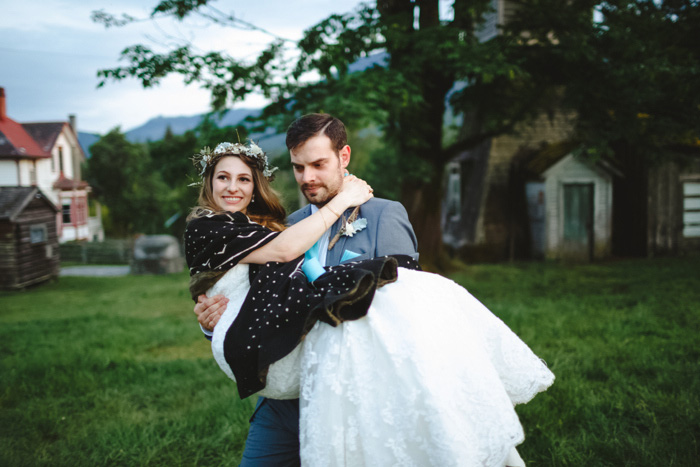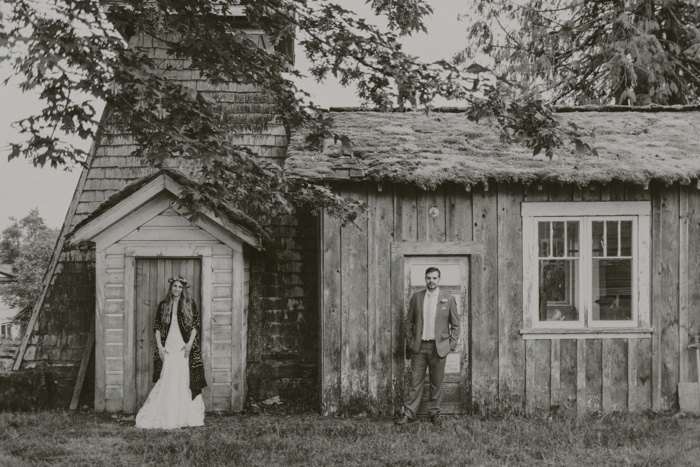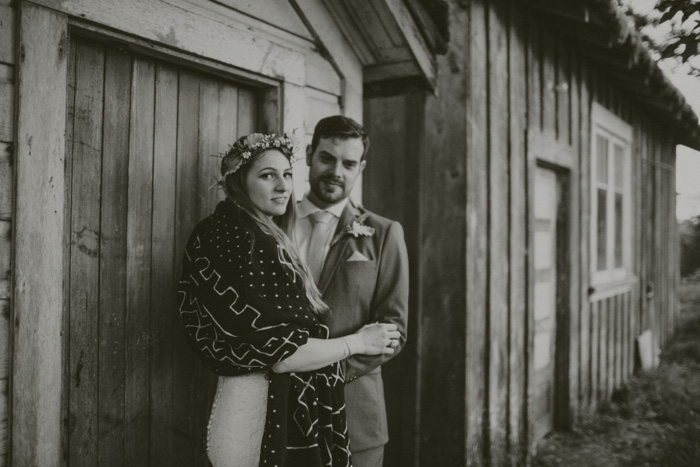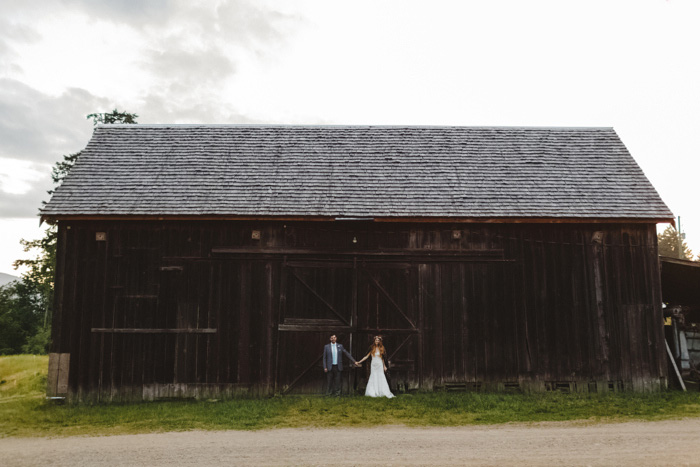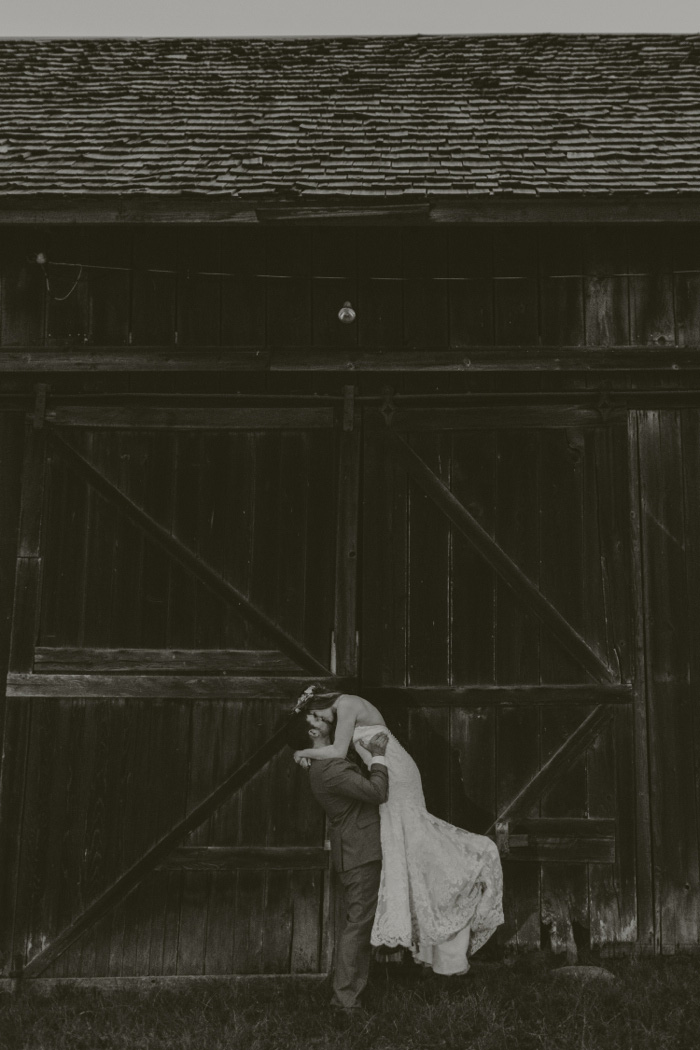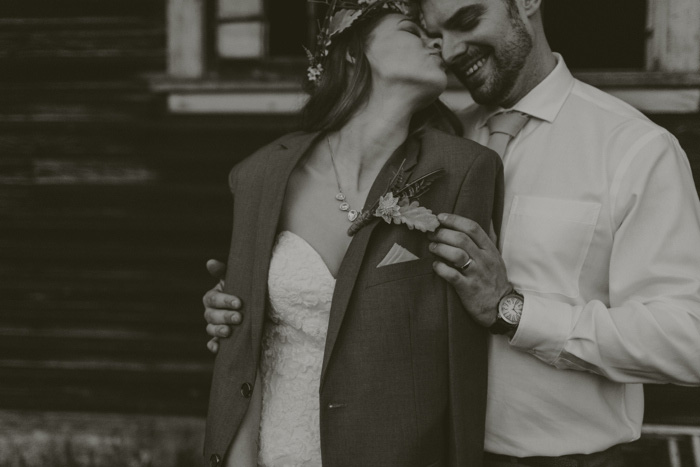 What was the best thing about having an intimate wedding?  
I was always reading about the bride and groom needing to make sure to steal a 'moment' for themselves. The point of a wedding is a marriage, a bond between two people. We didn't feel the need to steal away, our whole day spent together was such a gift.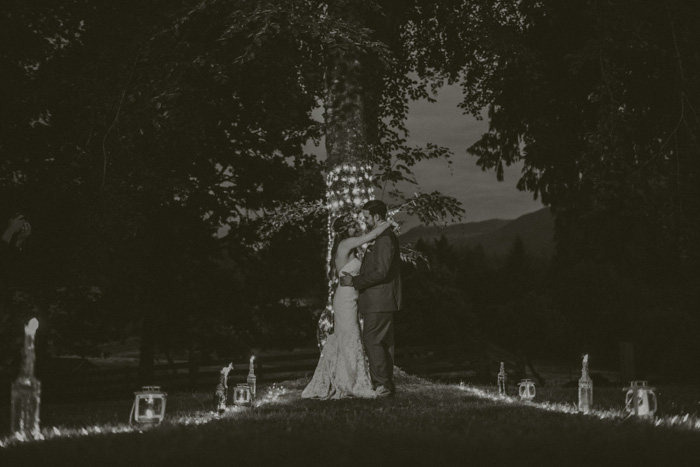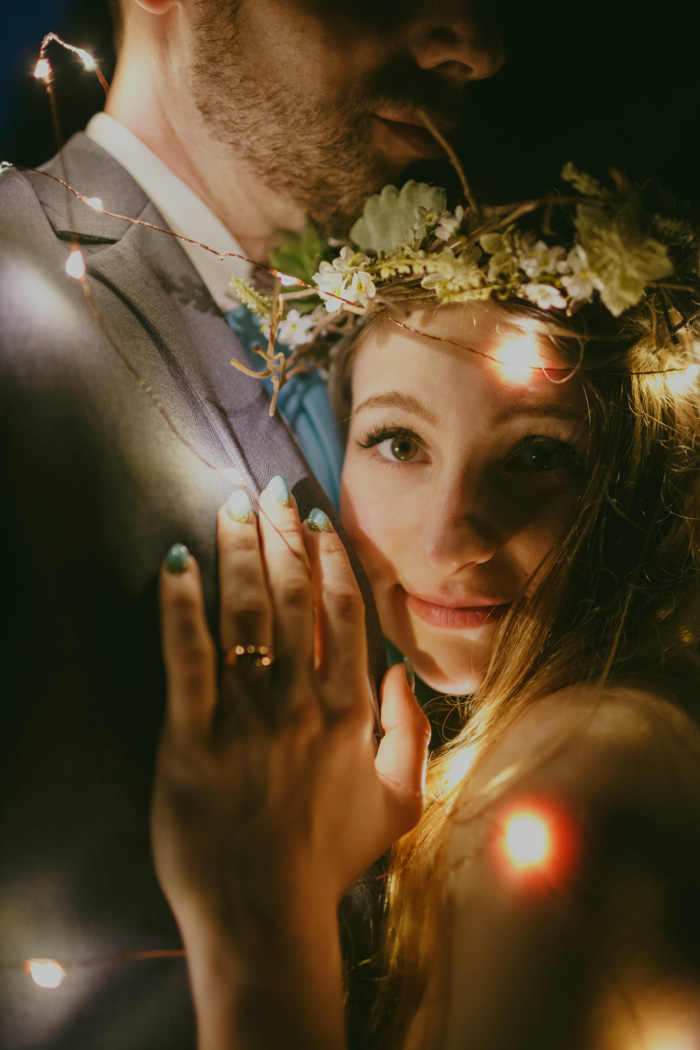 What advice do you have for couples who are considering an intimate wedding? 
Step back from the glitter, the budget, and the menu. Close your eyes and ask yourself what is important to you. If you are not comfortable, you need to change things. The biggest thing that helped me was realizing that my wedding was MY day. I did not want to feel judged, criticized or guilty for picking a dress I felt beautiful in, marrying a man I loved or doing any other sort of thing I wanted to. It was my day! So be selfish, it's your one chance!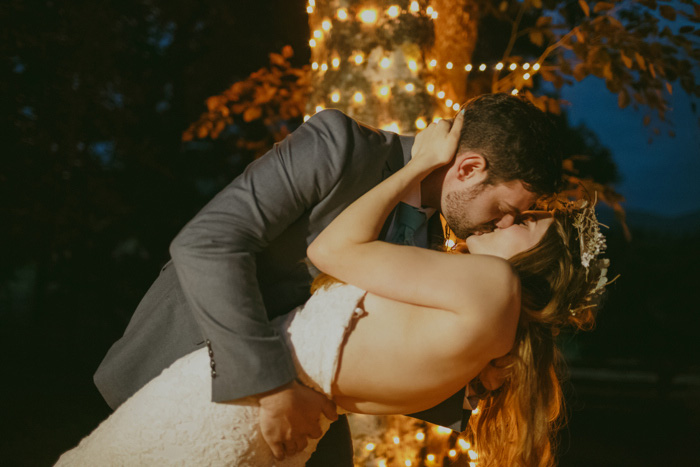 Vendors: 

Bouquet: Night Song Farm 

Venue: Fairburn Farmstay

Officiant: Lura McCallum

Dress: Preowned Wedding Dresses 

Cake: Dairy Queen Duncan
Photographer: Adina White – Wren and Rook photography 

Veil: Davids Bridal 

Ring: Karen from Dove and Diamond Jewellery