Wanting to showcase everything that Tasmania has to offer, including its fine wines, fantastic food, and pristine landscape, Rachael and Travers chose to have an intimate wedding so they could afford to splurge a little on the details that were important to them. Going for a relaxed cocktail party in the backyard type of vibe, the couple exchanged their vows at the Avalon Coastal Retreat – a clifftop venue overlooking the east coast of Tasmania – and celebrated with a fun filled reception full of outdoor games and heartfelt speeches, before being sent off under a sea of sparklers and smiling faces to start their lives together as husband and wife.
A huge thank you to Cassie Sullivan for generously sharing all the gorgeous photos with us today!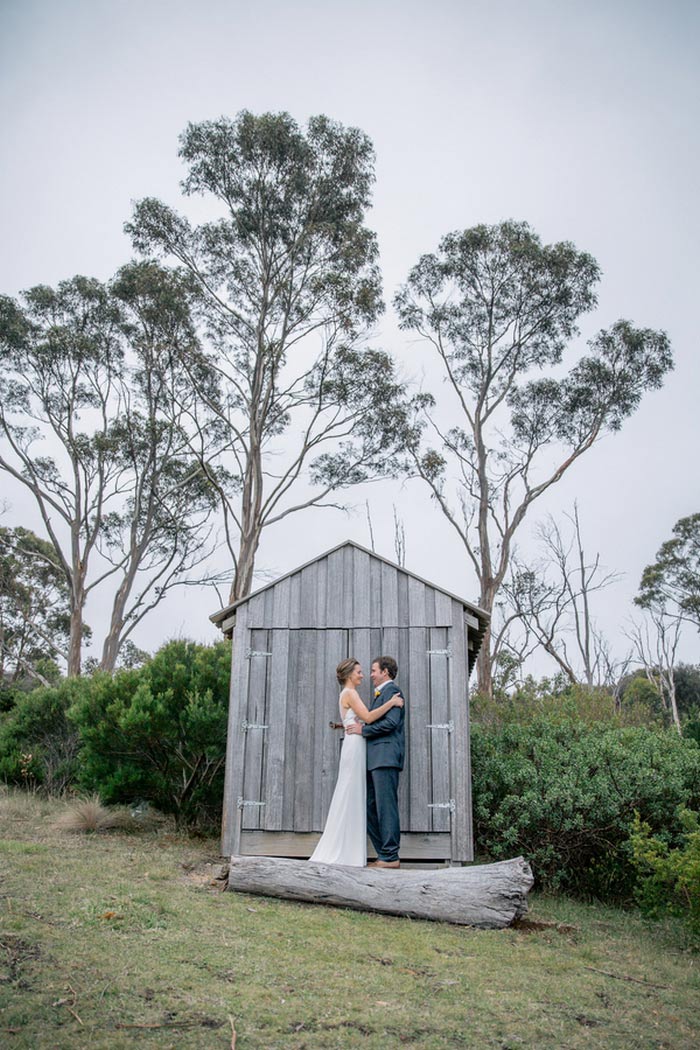 Rachael & Travers
Swansea, East Coast Tasmania
Wedding Date: November 29, 2014
Number of Guests: 54
Wedding Ceremony Location: Avalon Coastal Retreat
Wedding Reception Location: Avalon Coastal Retreat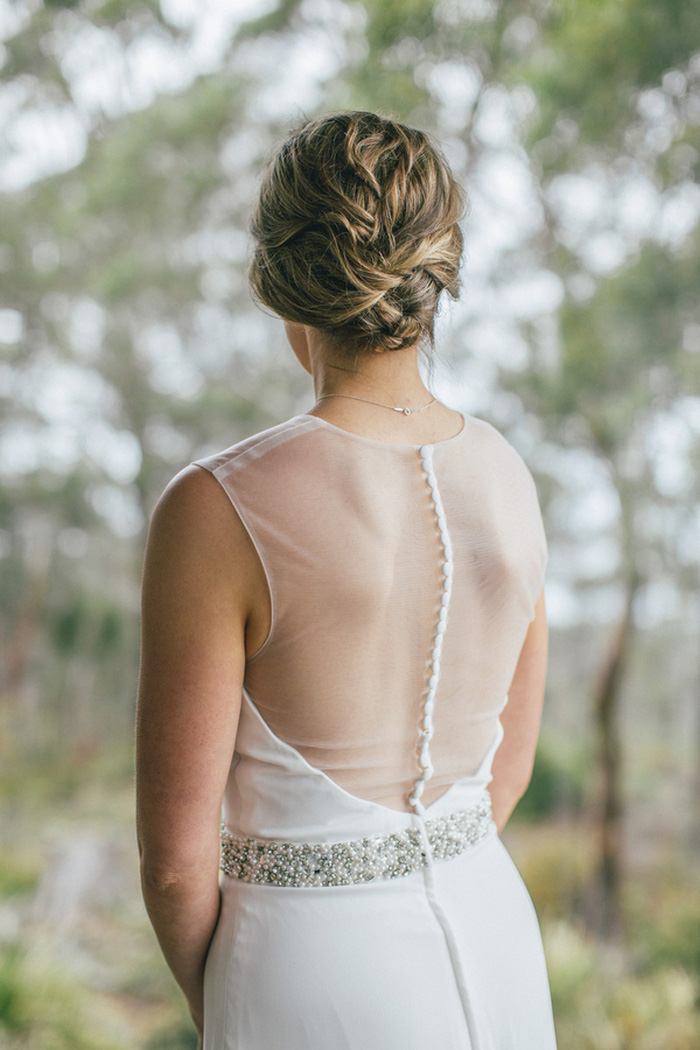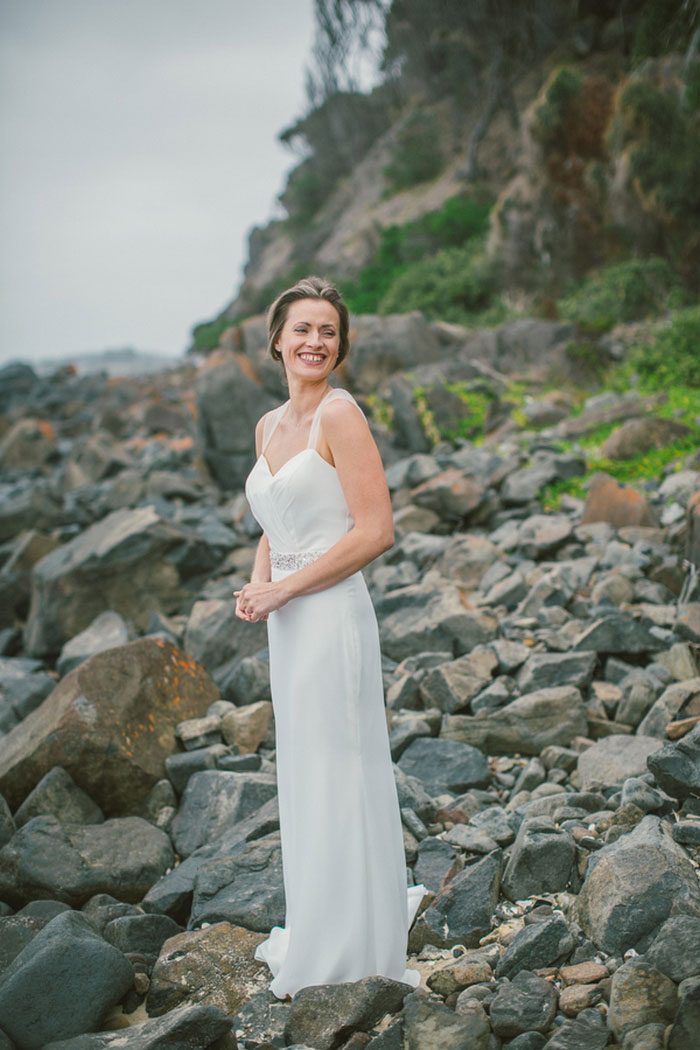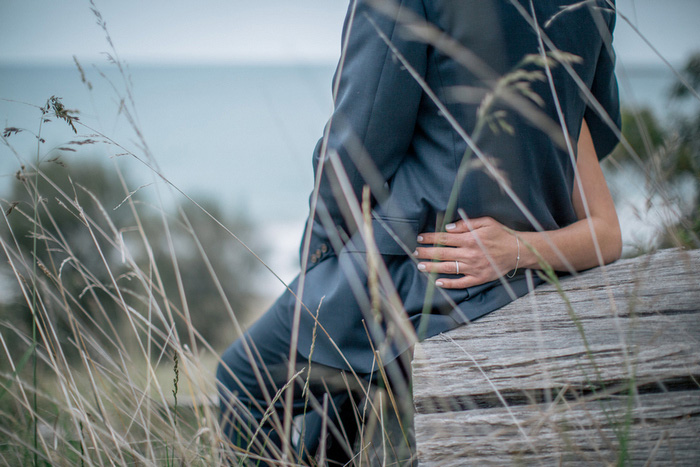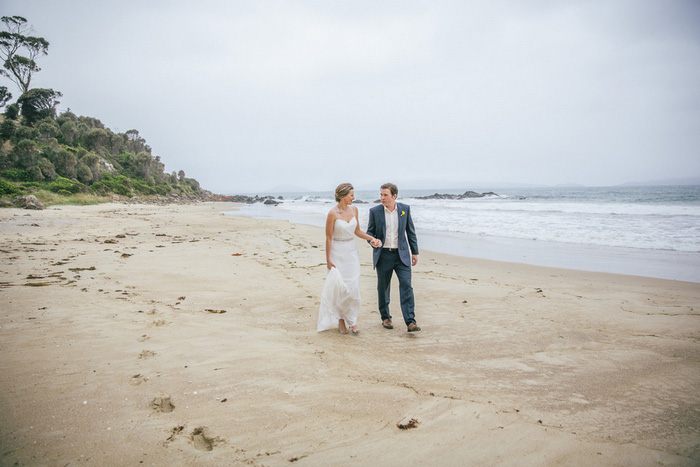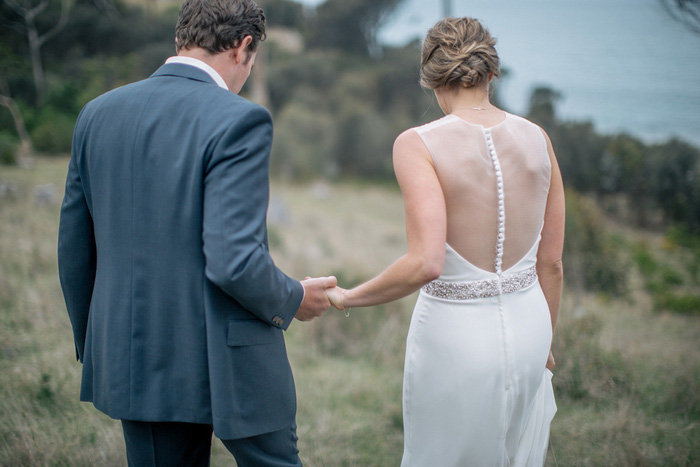 Why did you have an intimate wedding?
We both agreed that we would prefer to have an intimate gathering where we could make our way around to all of our guests. We just wanted it to feel like a relaxed cocktail party in the backyard. We also wanted the focus to be on fine wine, good food and the venue, so we spent a little more on those aspects.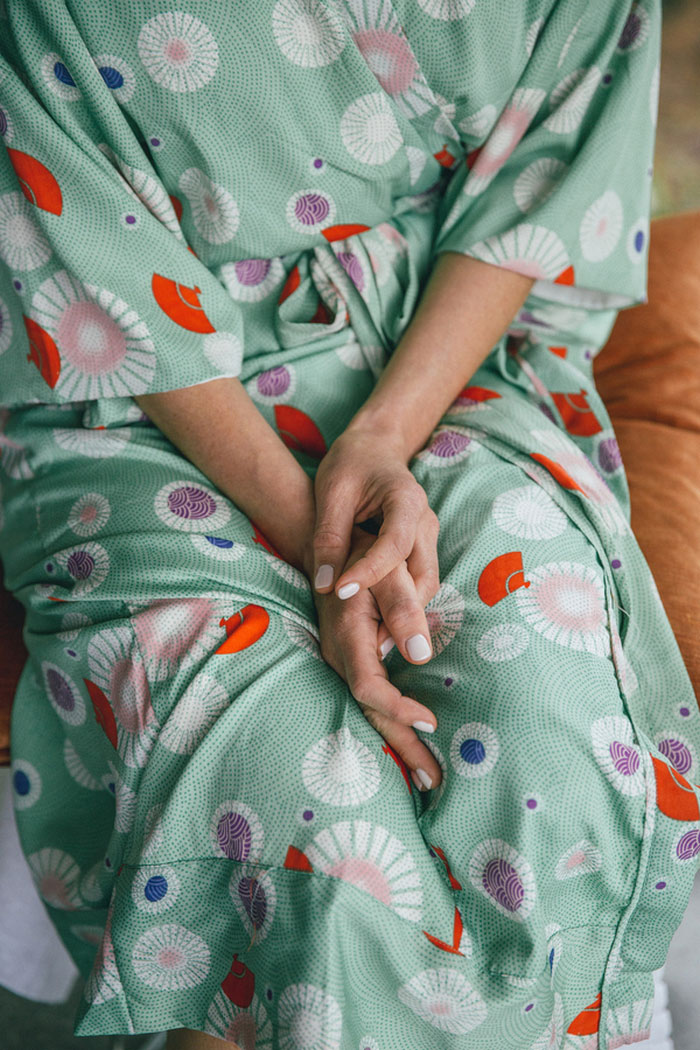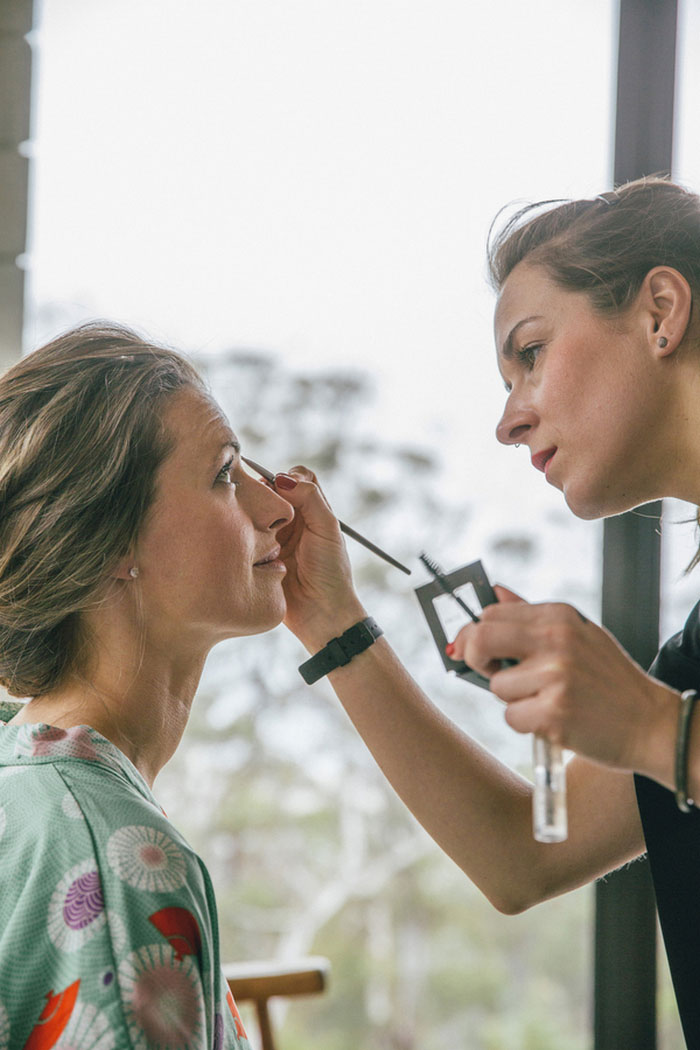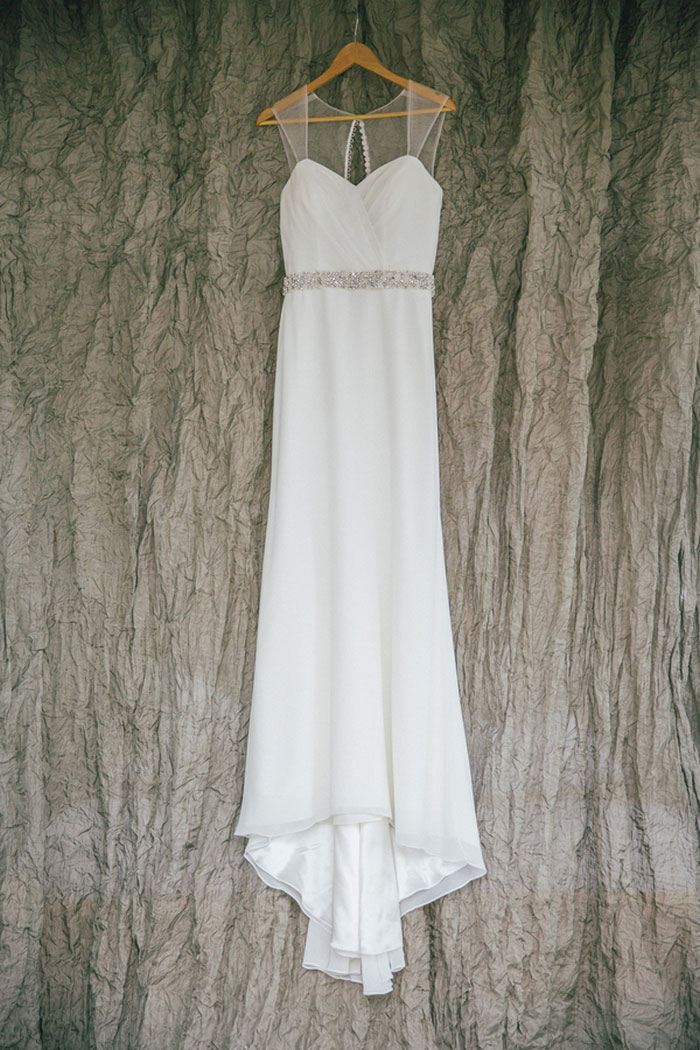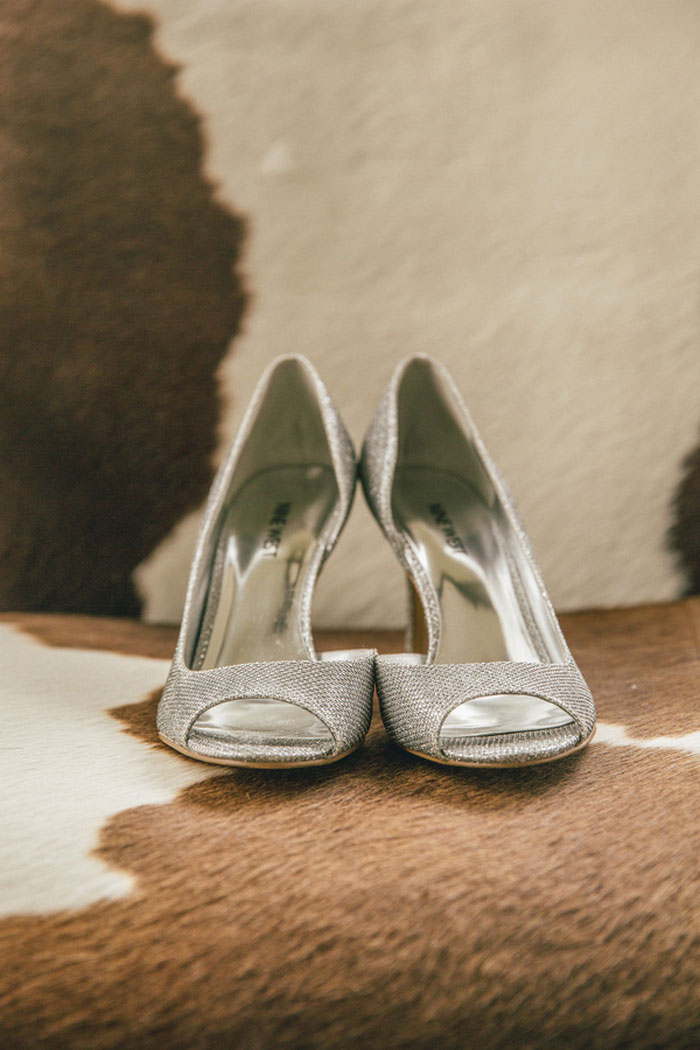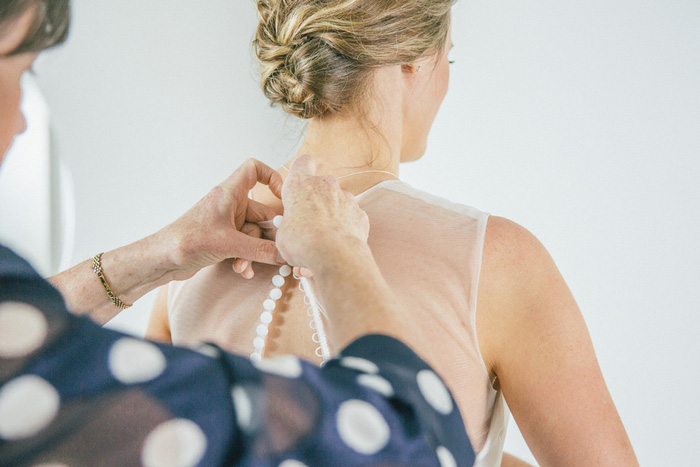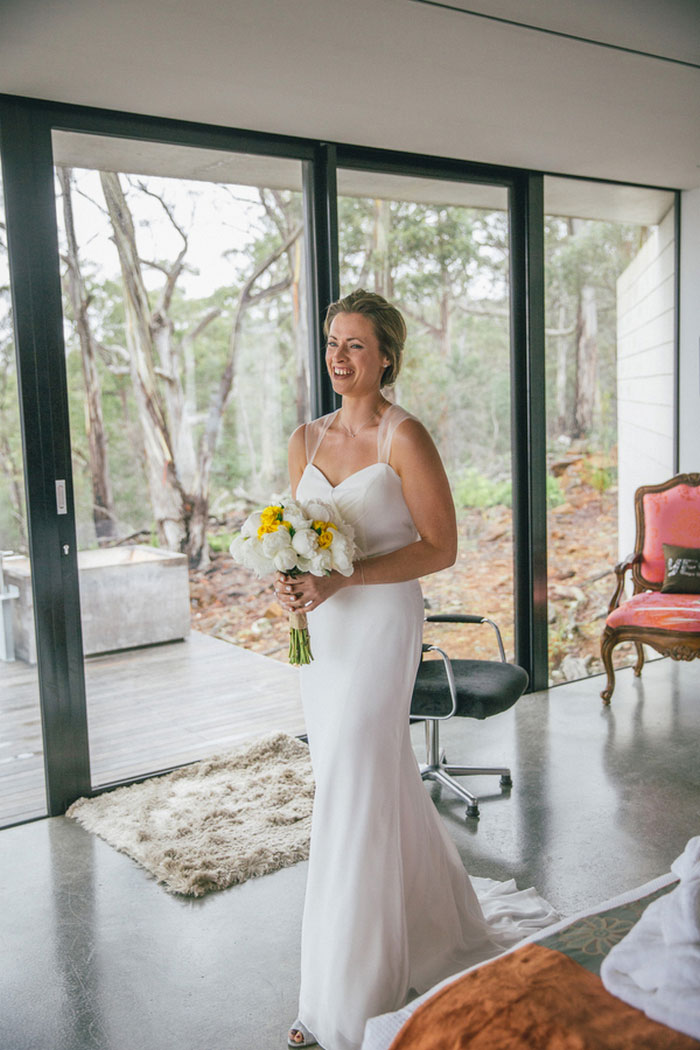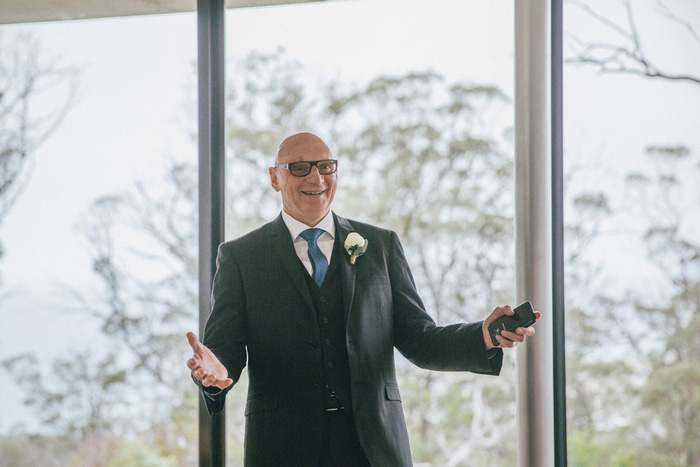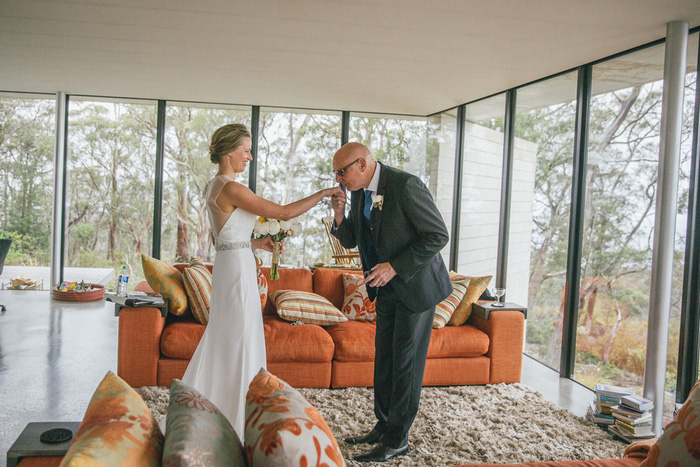 What are some of the challenges that you faced planning an intimate wedding?
We are based in Melbourne which is an hour's flight from Tasmania and a 1.5 hours' drive to our wedding venue which made it difficult as we had to plan every aspect from afar. It was my parents who initially saw our venue and were able to report back that it was as good as the photographs we'd seen online. It was hard not being able to meet a lot of our vendors in person, but luckily they were all absolute superstars and those that we did meet suited us to a tee with their laid back friendly nature.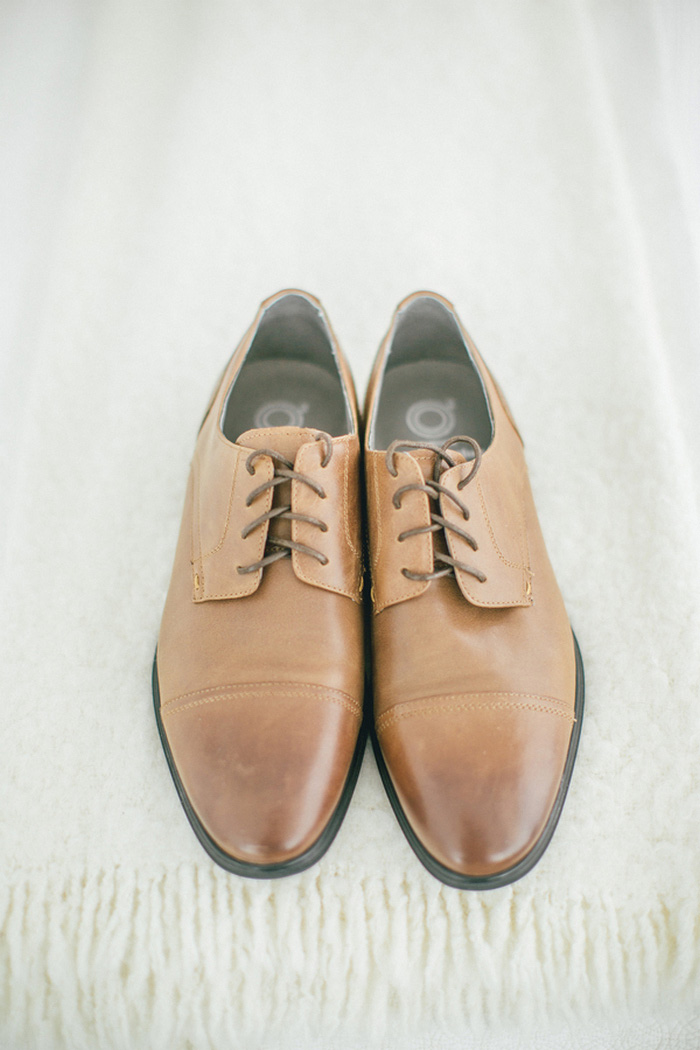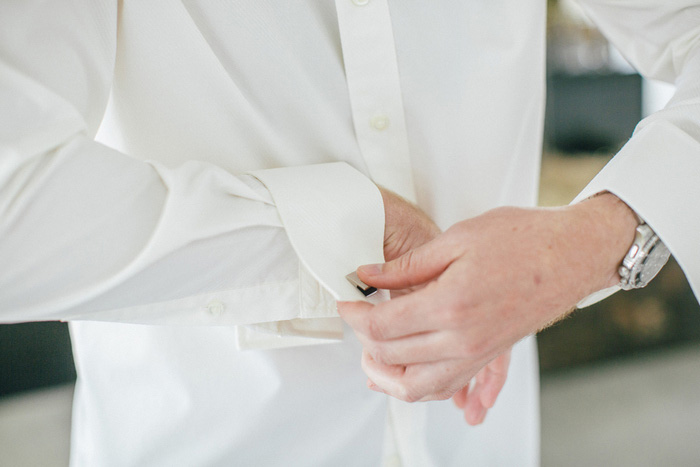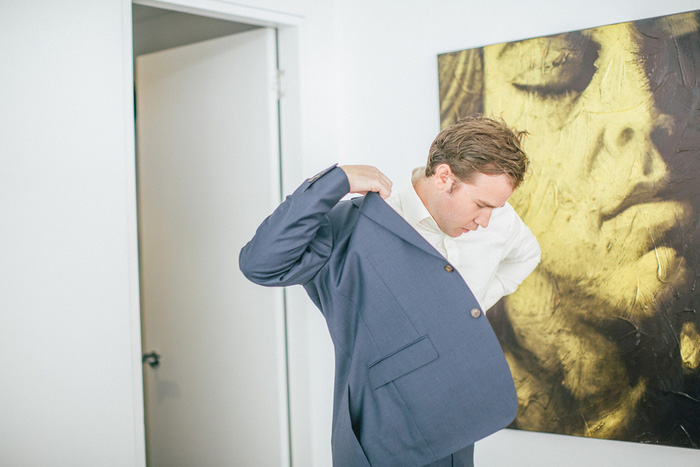 Was it difficult to pare down the guest list?
I come from a very small family with a lot of family and friends based overseas in the UK where I lived for many years so I already had lower numbers than Trav! Trav is a lot more discerning and was quickly able to manage his numbers effectively so we had an even number from both sides.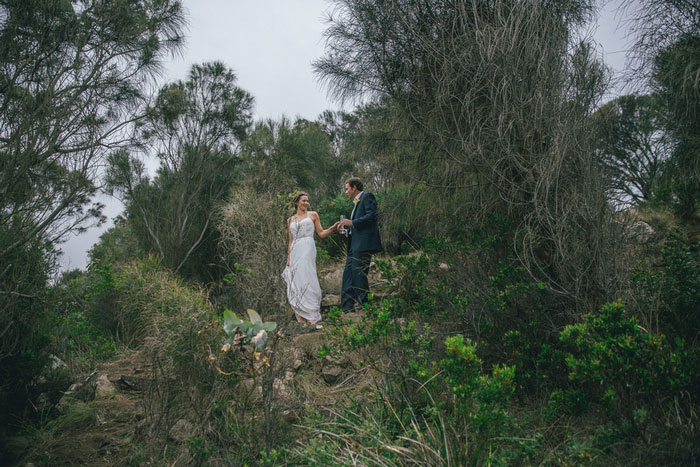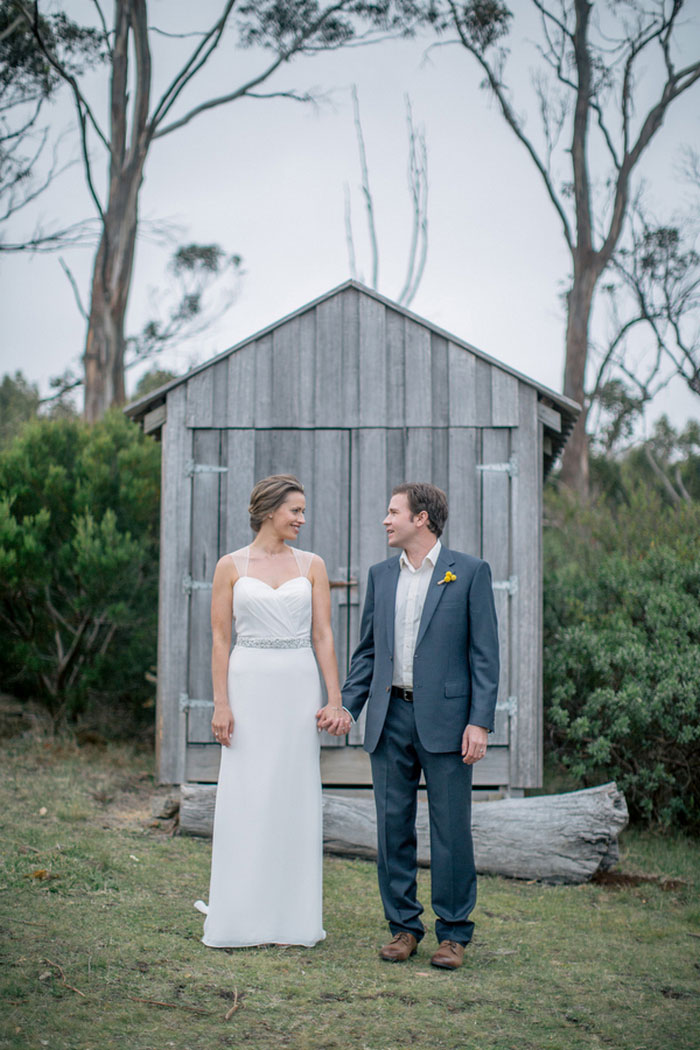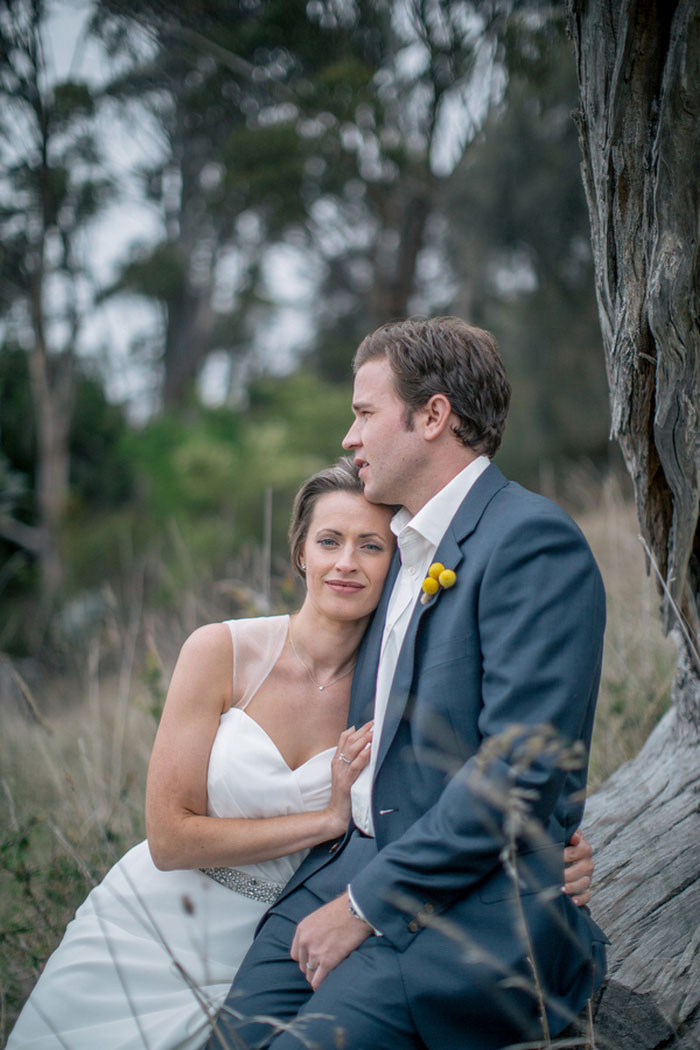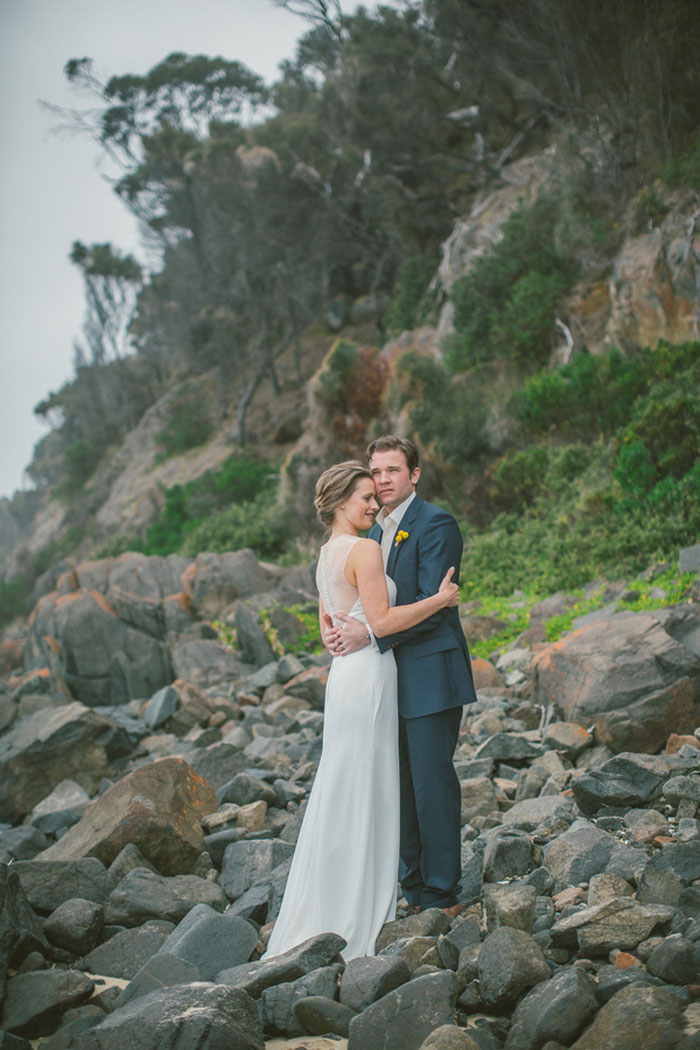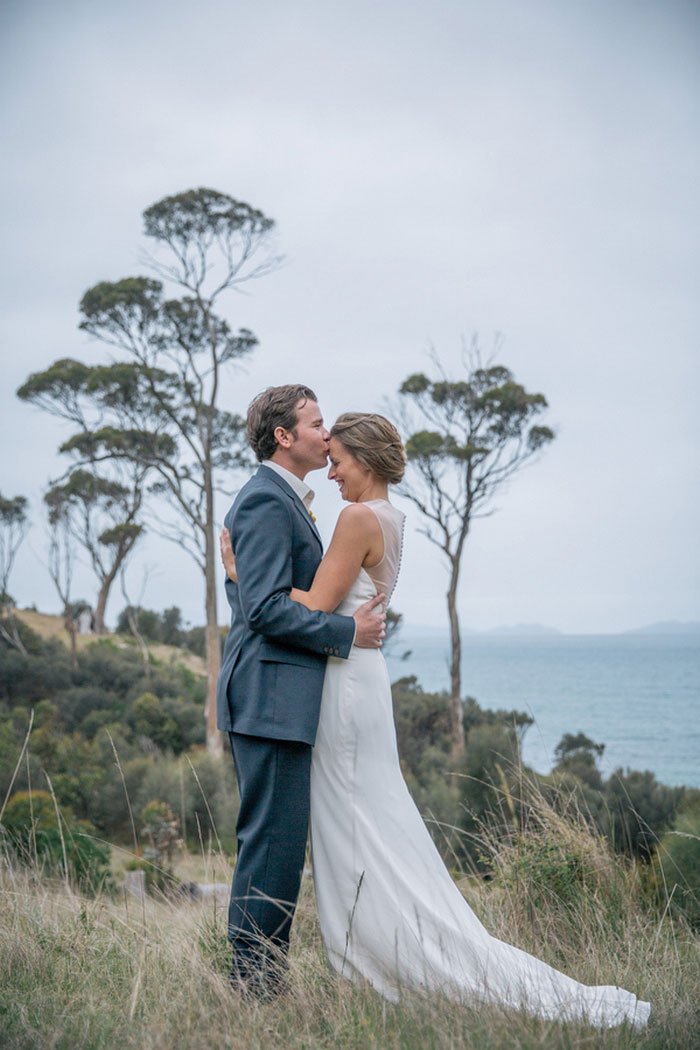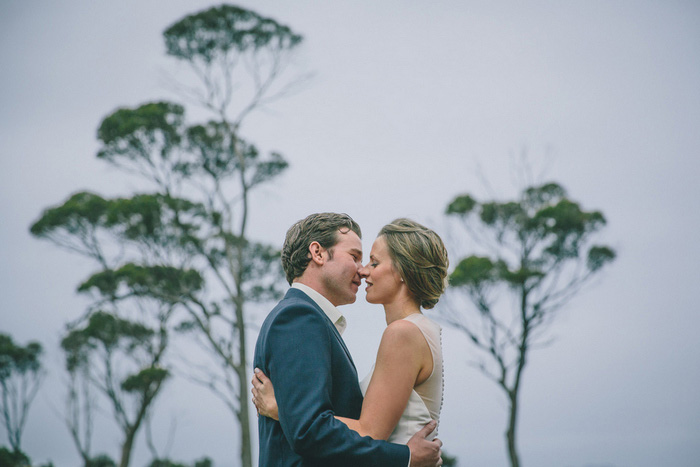 Did you have any 'issues' with the small guest list from friends and family? If so, how did you address them?
We didn't hear of any issues with our small guest list! Perhaps we were protected from that by our family.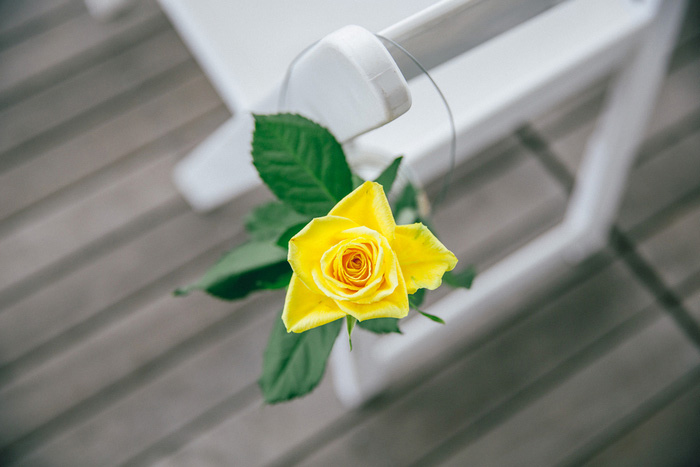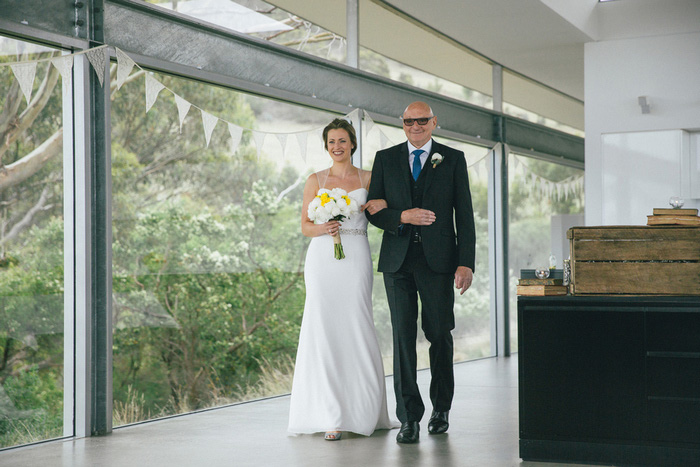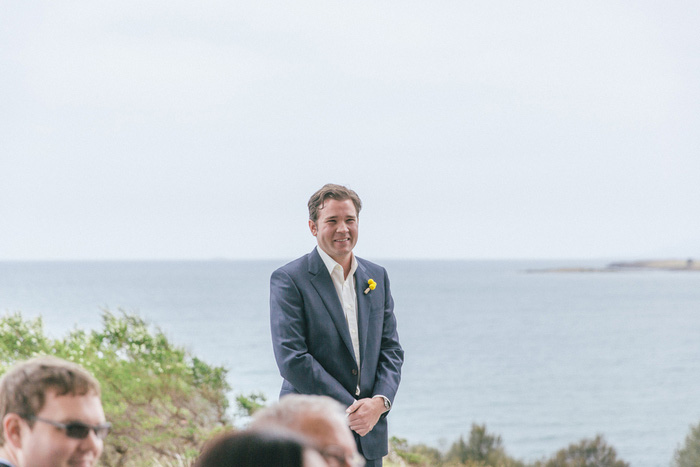 What were the highlights of the ceremony?
Rachael – It was a very cold day, but I felt so warm the minute I stood at the altar opposite Trav. We wrote our own vows and seeing his face filled with emotion as I read mine meant a lot to me as he is normally a very matter-of-fact guy!
Trav – Watching Rachael walk down the aisle was a definite highlight for me!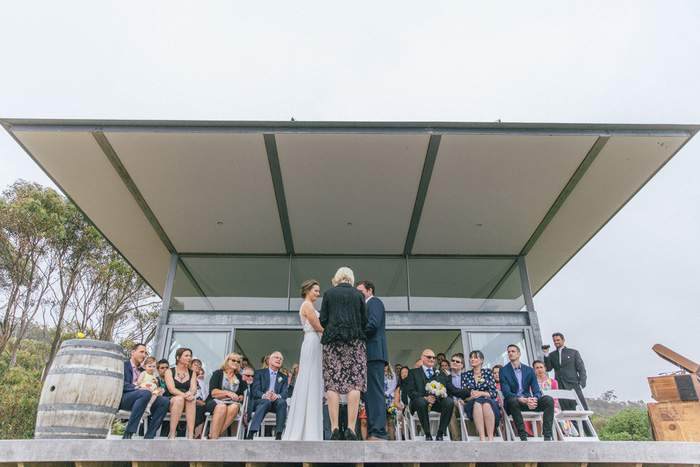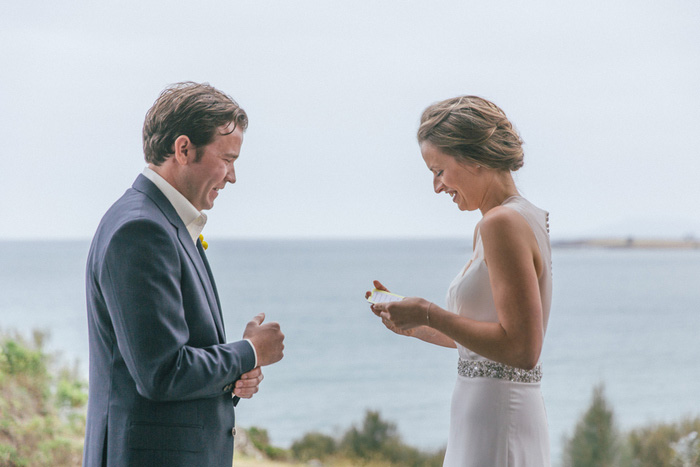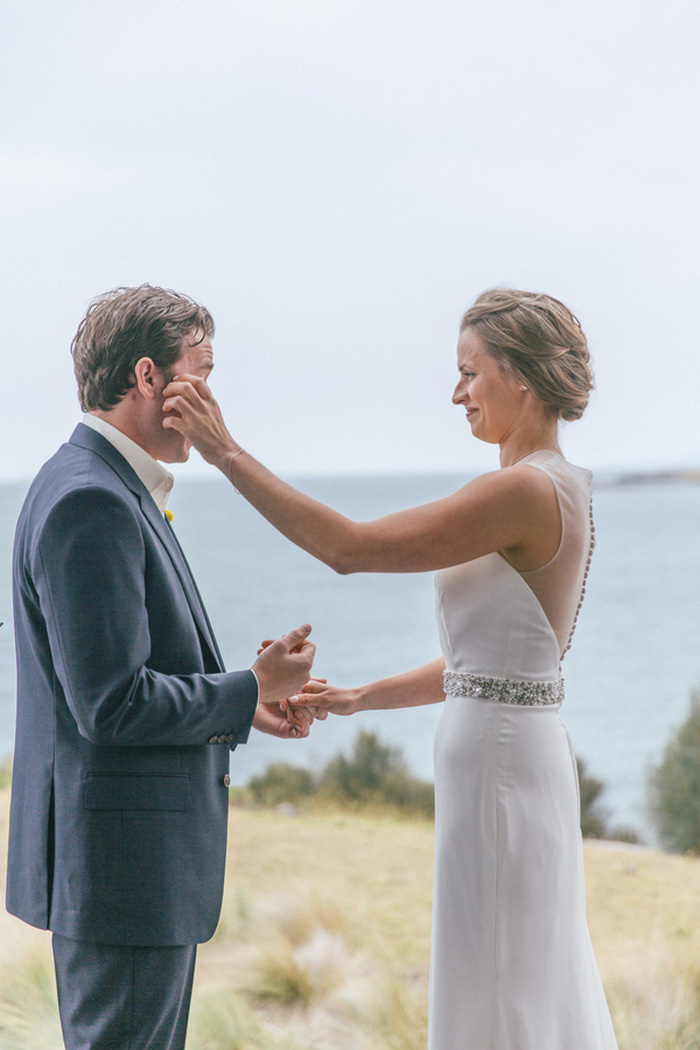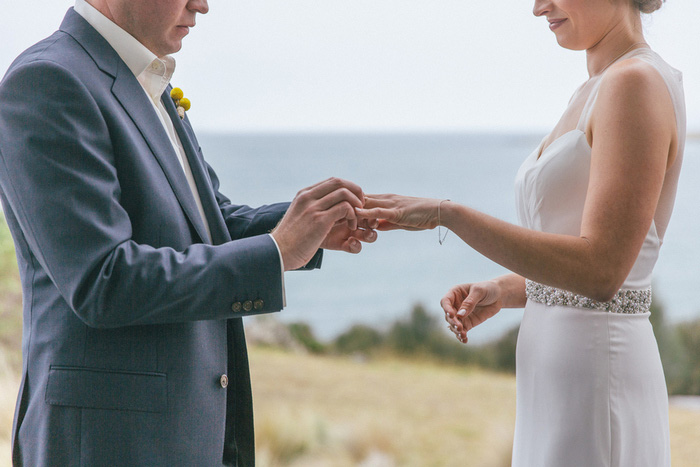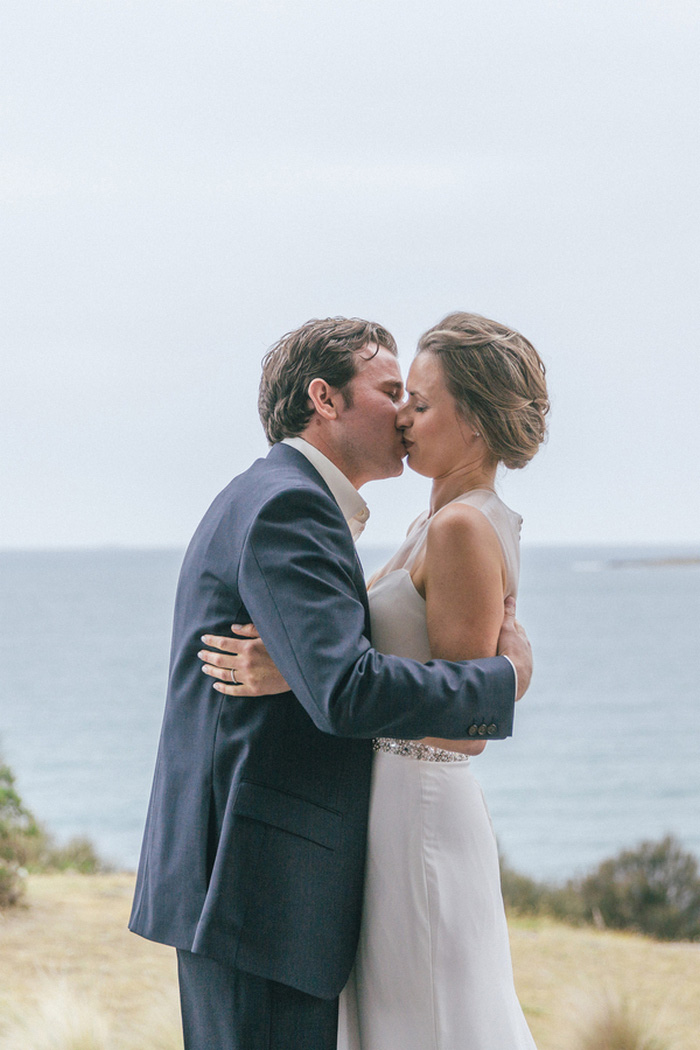 What were the highlights of the reception?
Definitely the speeches. So much thought went into them and they were really funny and emotional. The night ran very smoothly and everything just fell into place; we could not have asked for a better time. In the end as we were leaving, our guests gathered outside with sparklers and we walked under a sea of sparklers and smiling faces to our car – that was really special.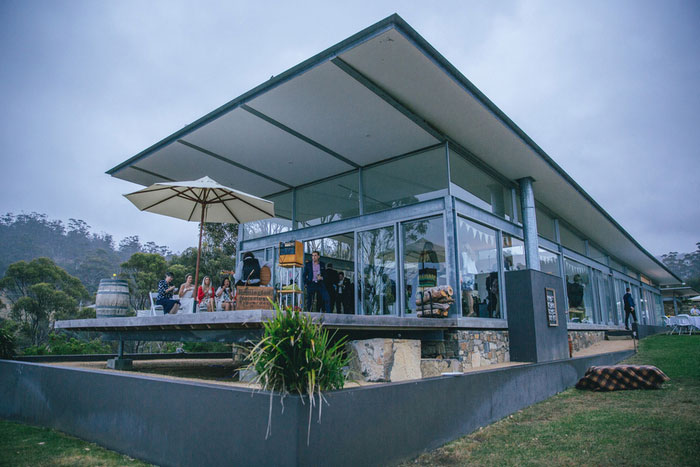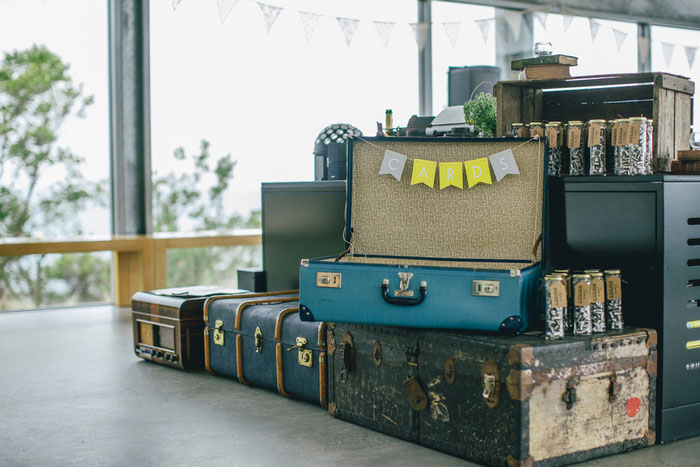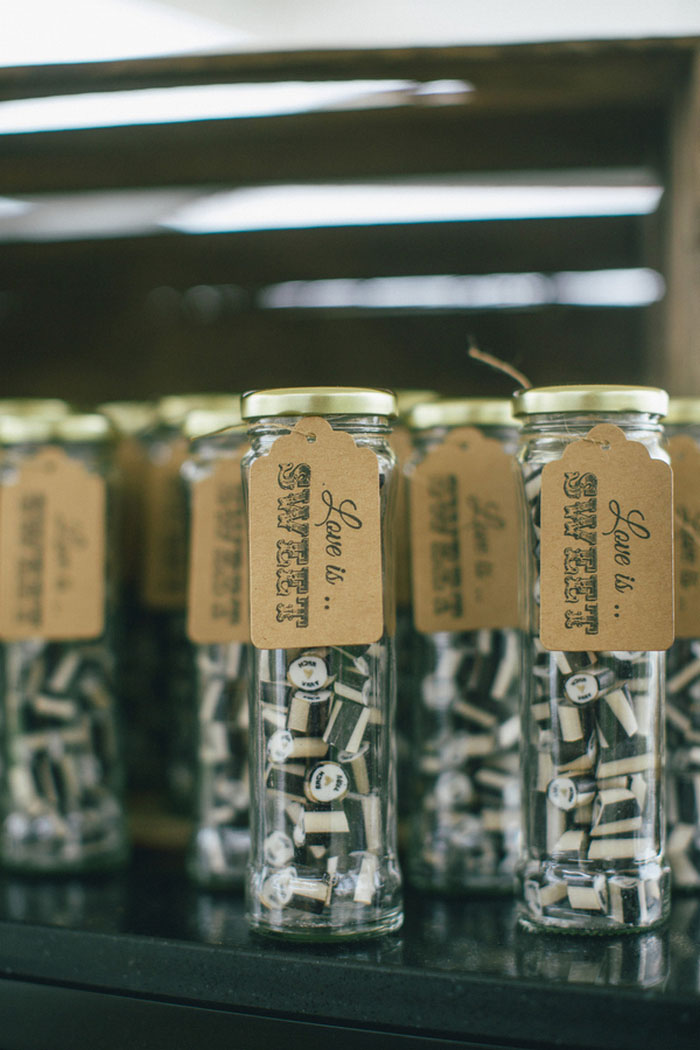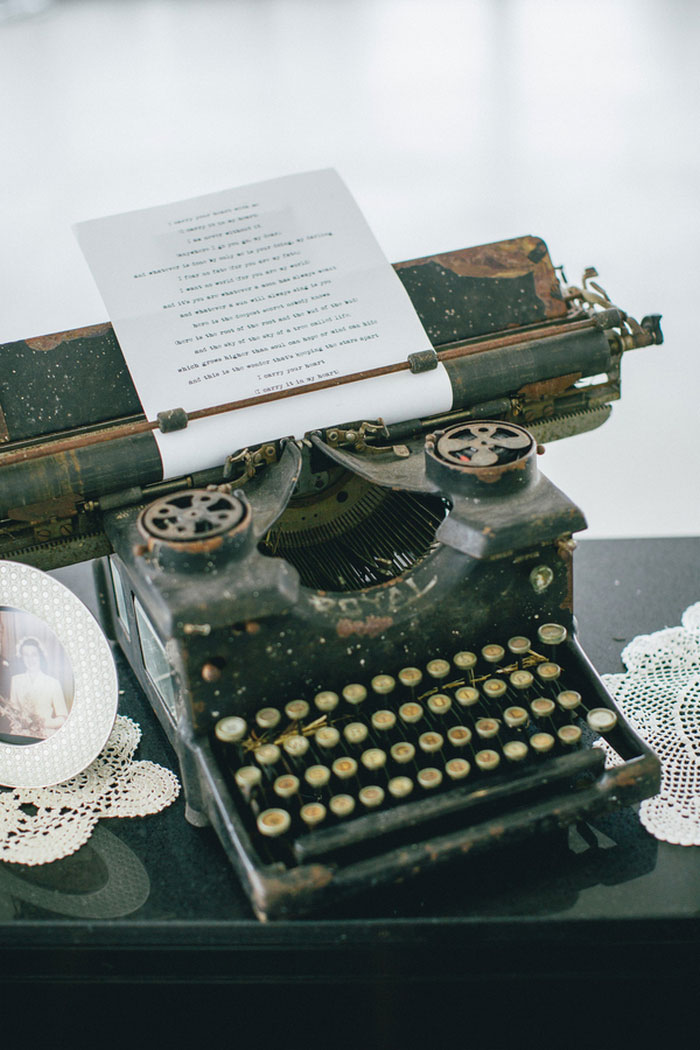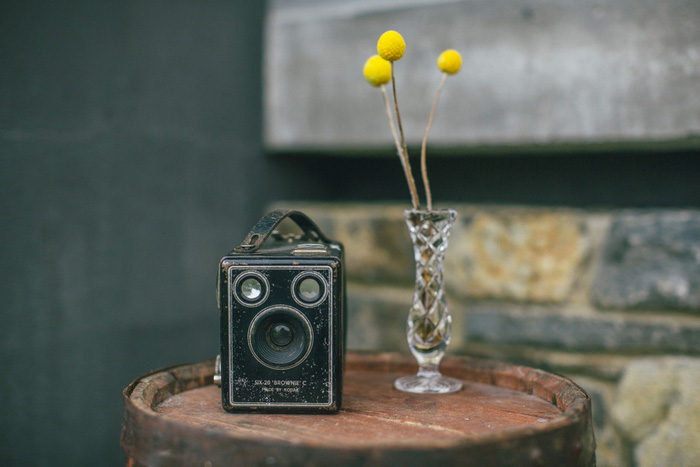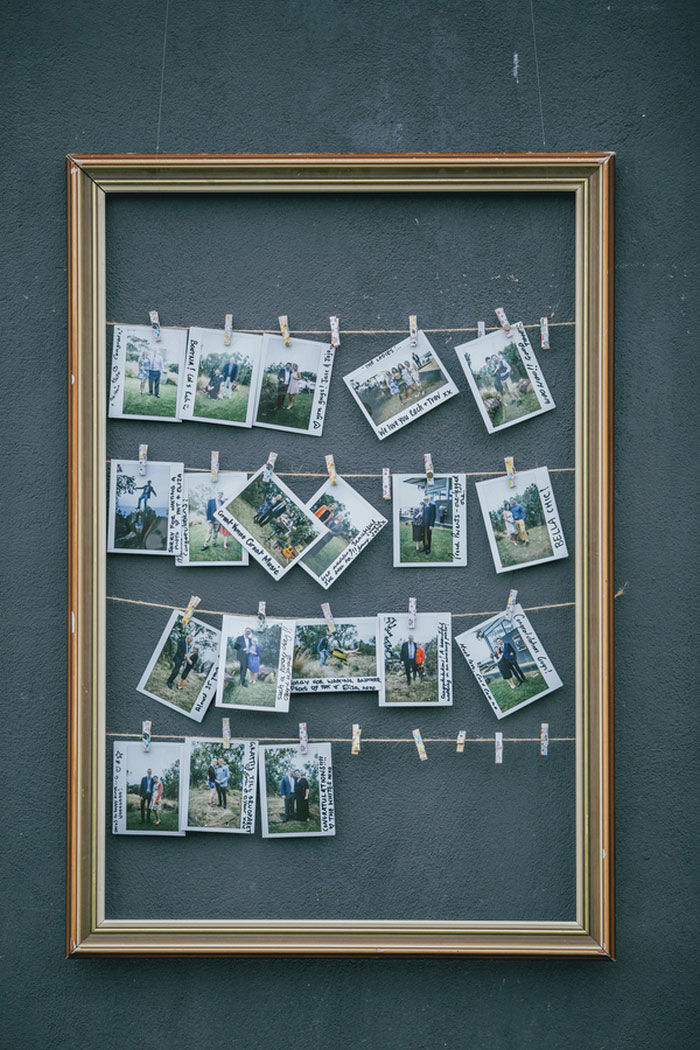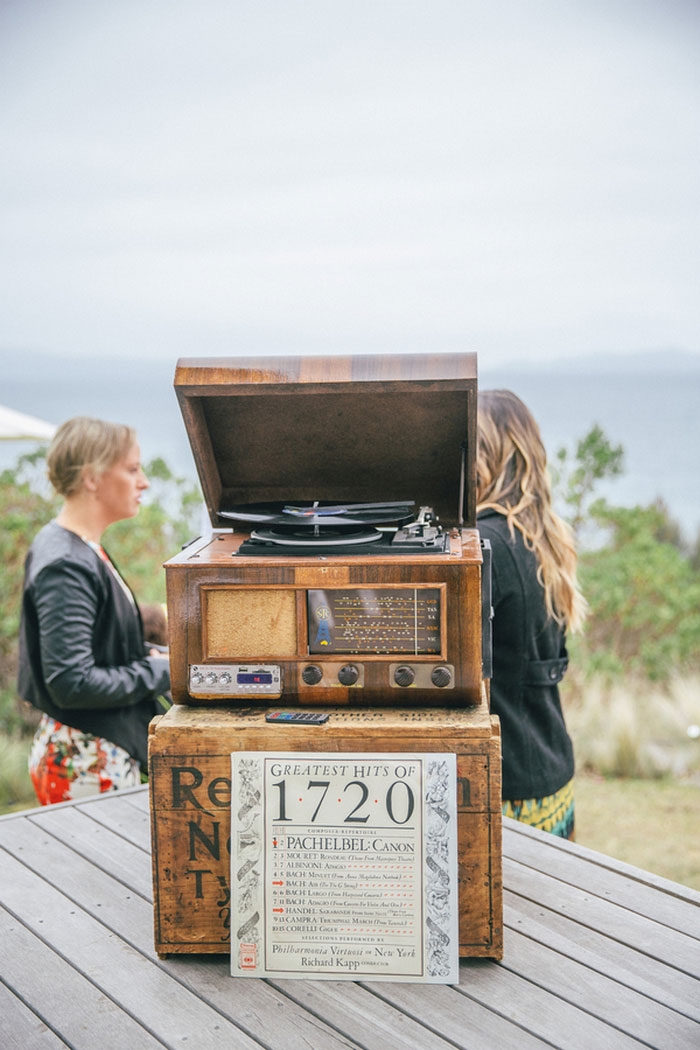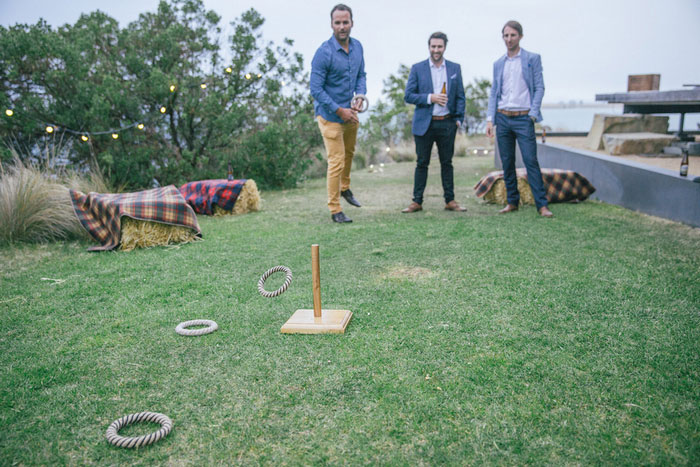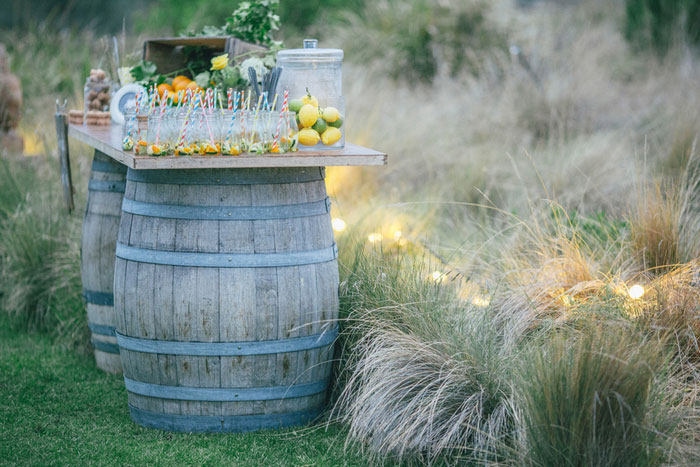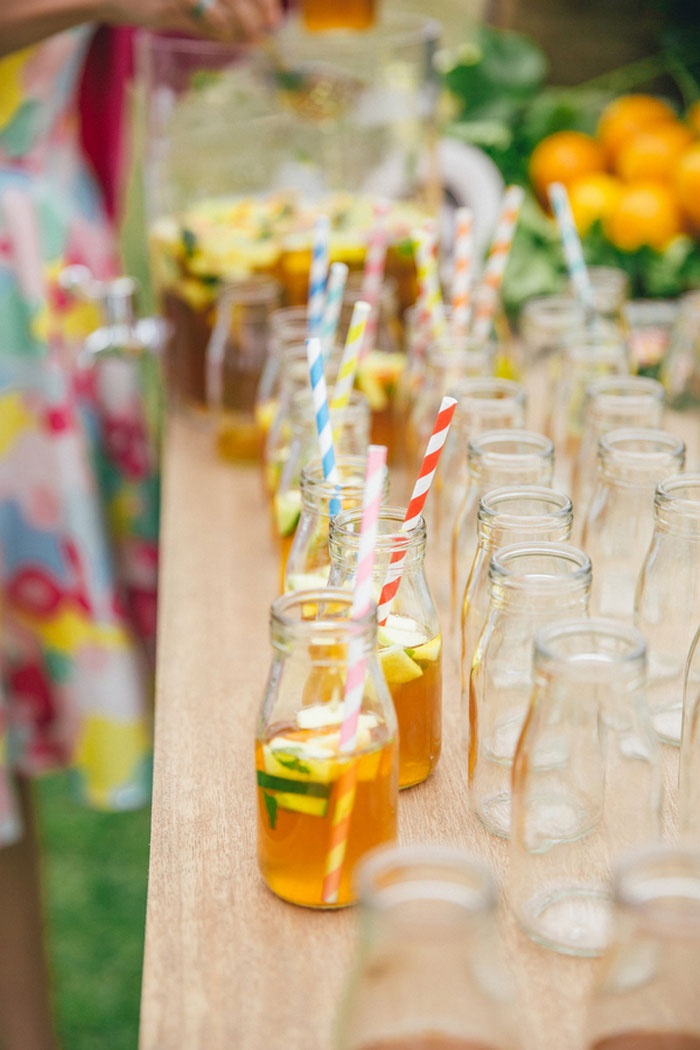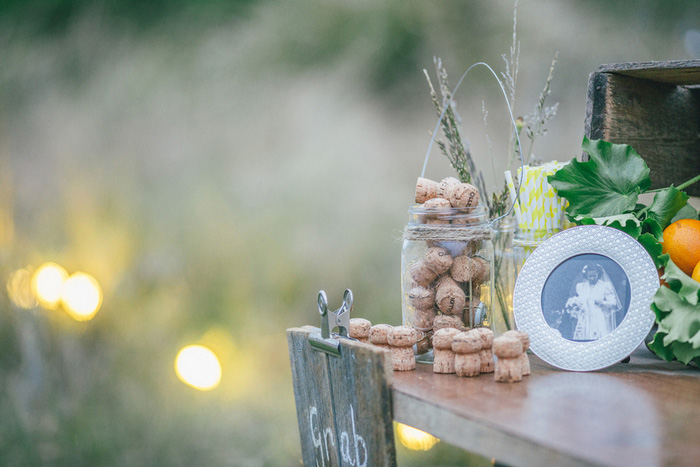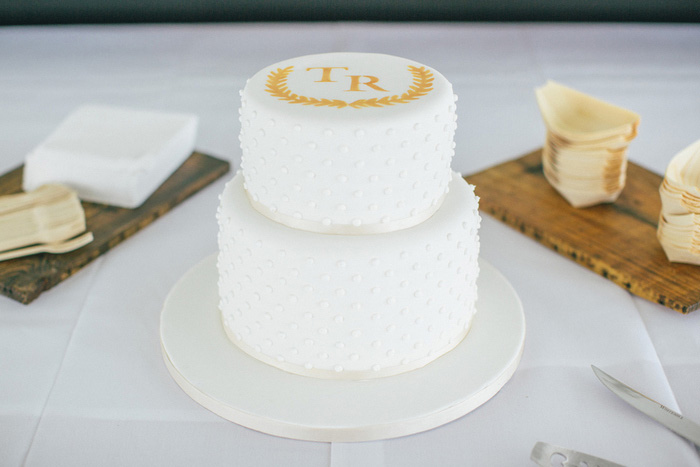 What was the best thing about having an intimate wedding?
We wanted to showcase everything Tassie has to offer including its fresh food, wine and pristine location which was brought alive by having it on a clifftop on the East Coast of Tasmania. The venue was just the right size for an intimate wedding of this nature.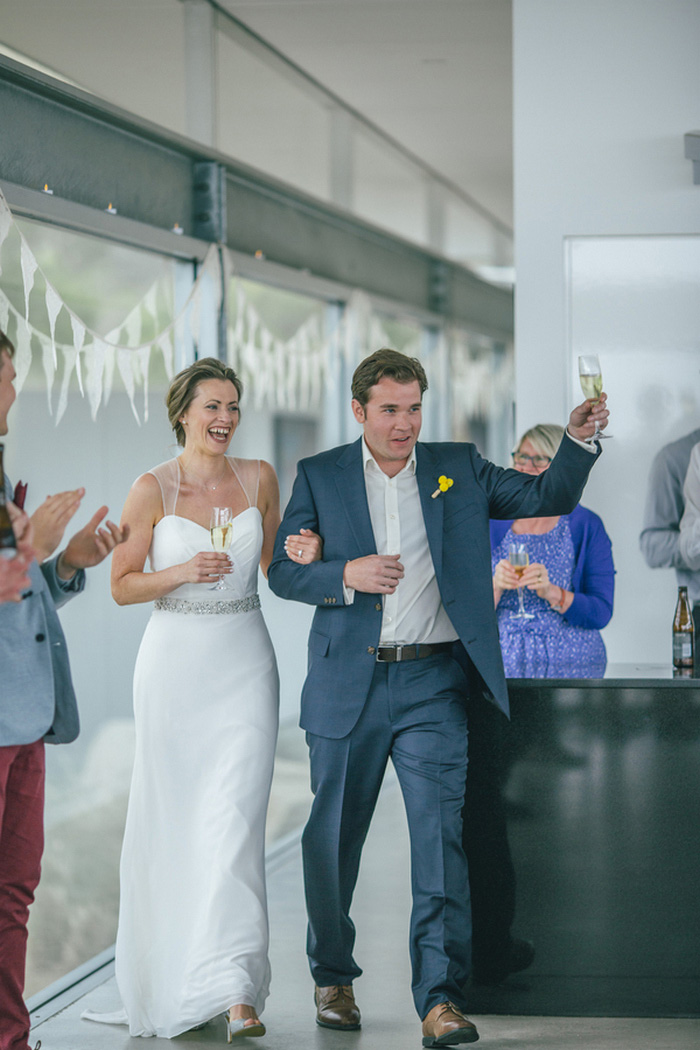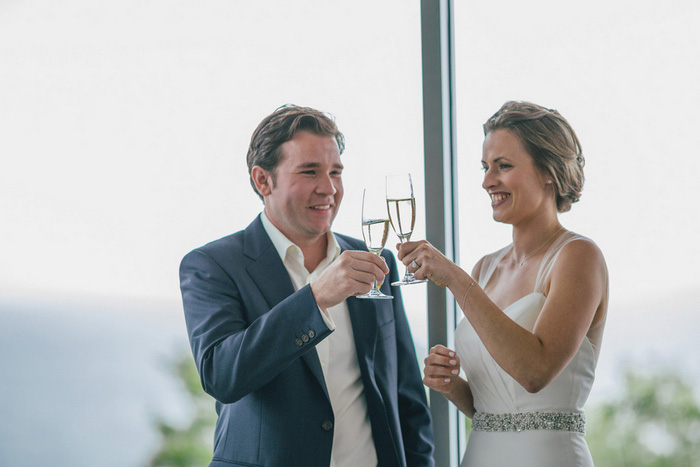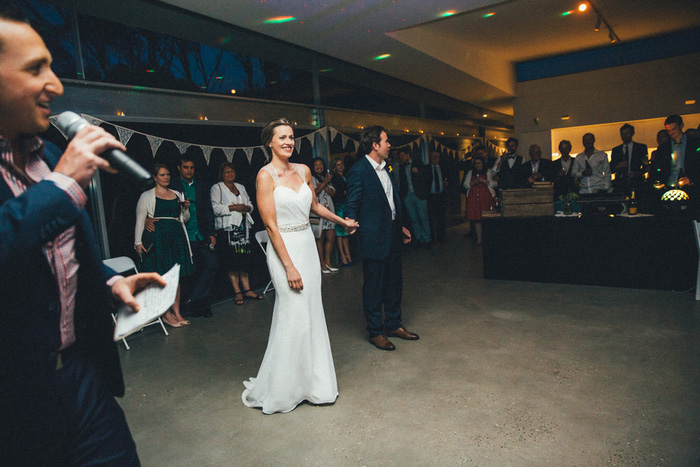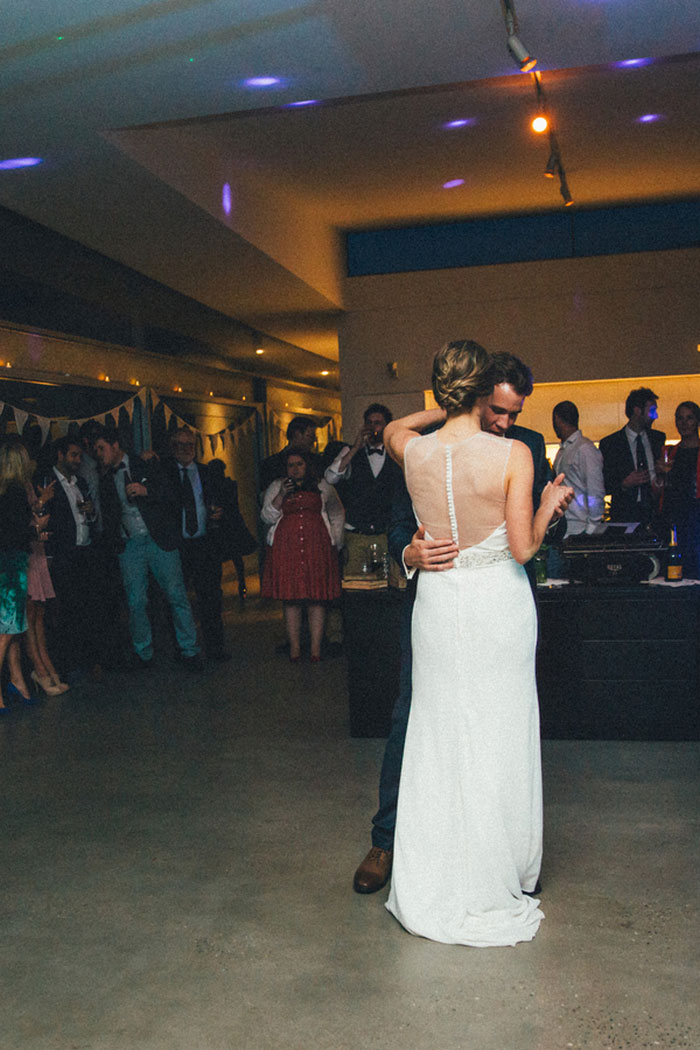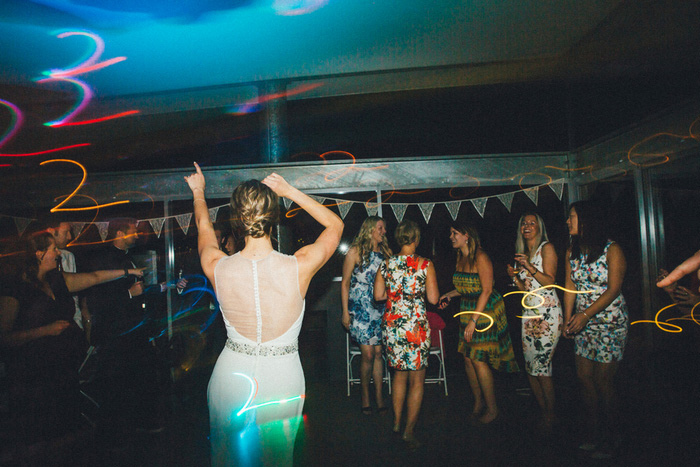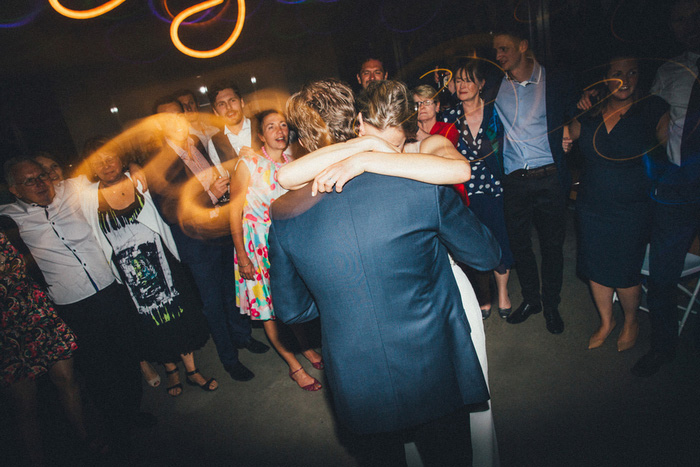 What advice do you have for couples who are considering an intimate wedding?
Don't be afraid to ask for help. No matter how small and intimate your wedding is, there is still a lot of work to be done – particularly if you are having a DIY style of wedding. We had a lot of family hands on deck in the days and nights leading up to our big day helping us set up the venue and of course pack it all down again the next day!
We only allowed ourselves 6 months to plan the perfect wedding, which to most would seem like such a short amount of time, but it meant that we made decisions quickly without second guessing anything…and in our eyes, our wedding turned out absolutely perfectly.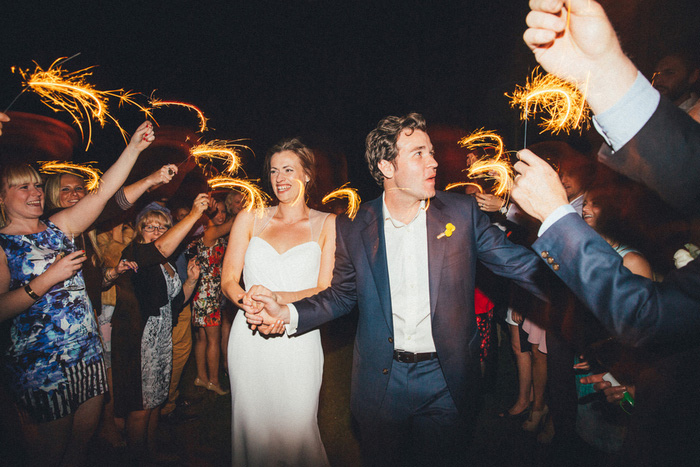 Vendors:
Photography: Cassie Sullivan
Hair and Make-up: Lara Poppe
Styling: Poppy Tom Vintage Treasure and Horri Peacock Vintage Wares
Prop Hire: Salters Hire
Flowers: Milkbud
Stationery/Paper Goods: The Print Fairy
Celebrant: Kay Haward
Music: Alan Gogoll
Catering: Pickled Pear
Cake: Queen of Tarts
Favors: Designer Wedding Candy
Rings: Charles Rose for Bride and Groom