Caitlin and Shawn originally set out to have a big traditional wedding, but as their anxiety over the idea of a large guest list grew, they opted for an elopement instead. For the bride, however, the thought of not having her father walk her down the aisle was too heartbreaking a notion to even consider. So, in lieu of a traditional elopement without any guests, the couple chose to invite their immediate family to join them in Kauai, Hawaii at the Na Aina Kai Botanical Gardens. The newlyweds agree that it was a decision that couldn't have been more perfect for them and their non-traditional ways.
A huge thank you to wedding planners Modern Elopement by Moana Events for sharing this beautiful elopement with us, and Sealight Studios for the gorgeous photos!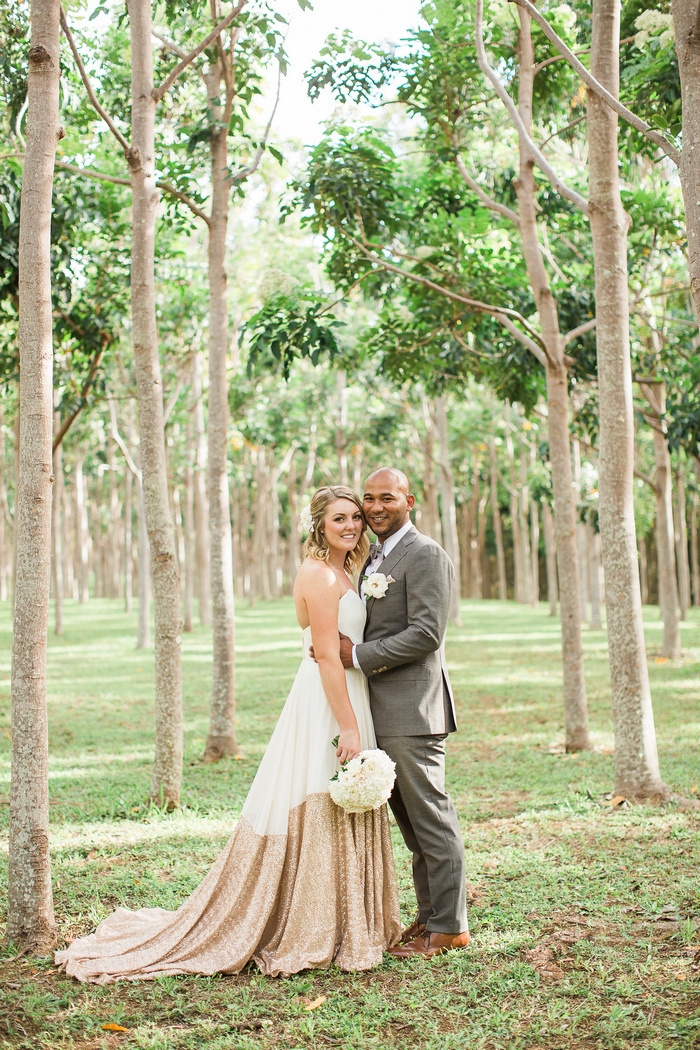 Caitlin, 28  & Shawn, 28 
Location: Kauai, HI
Wedding Date: July 15th, 2015
Number of Guests: 12
Wedding Cost: The elopement package was around $5,000. The additional reception was around $2,000.
Wedding Ceremony Location: Na Aina Kai Botanical Gardens, Kauai
Wedding Reception Location: The St. Regis Princeville, Makana Terrace Restaurant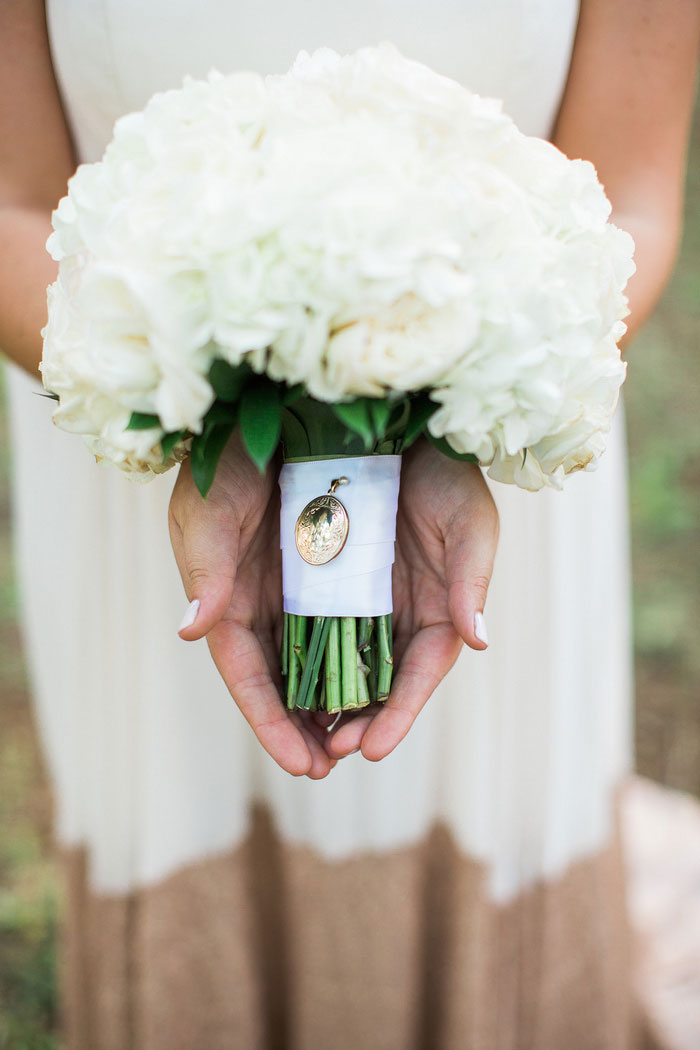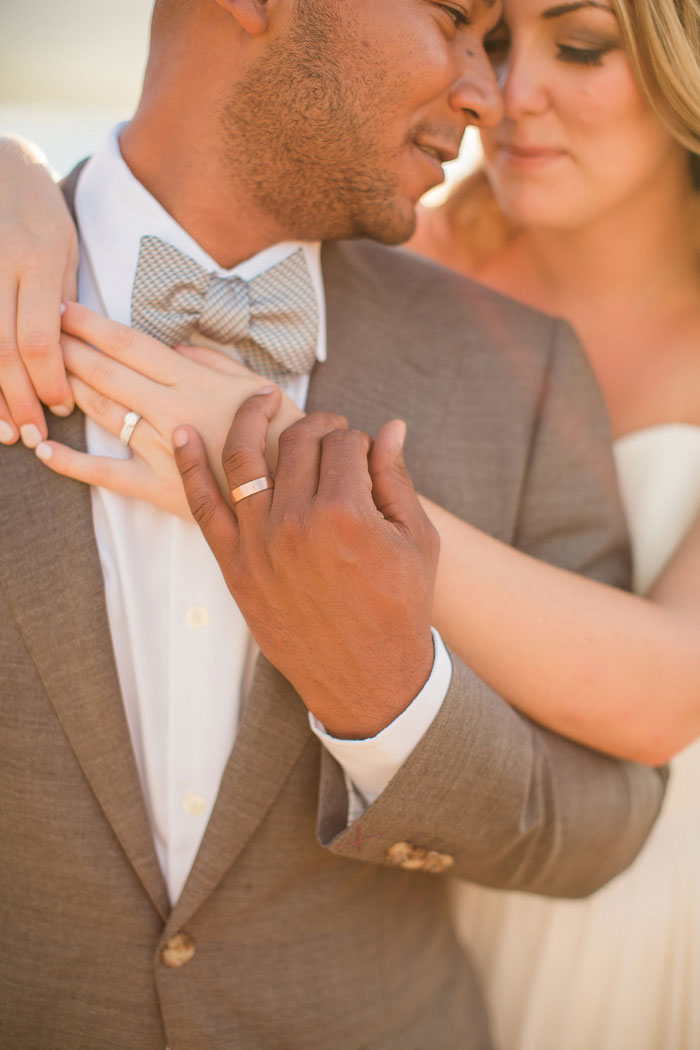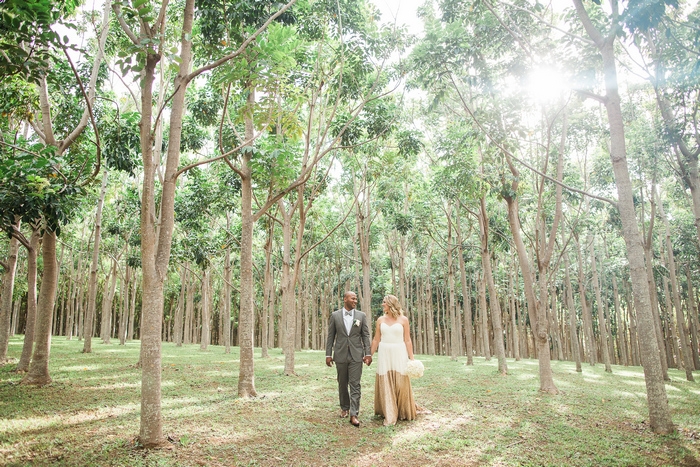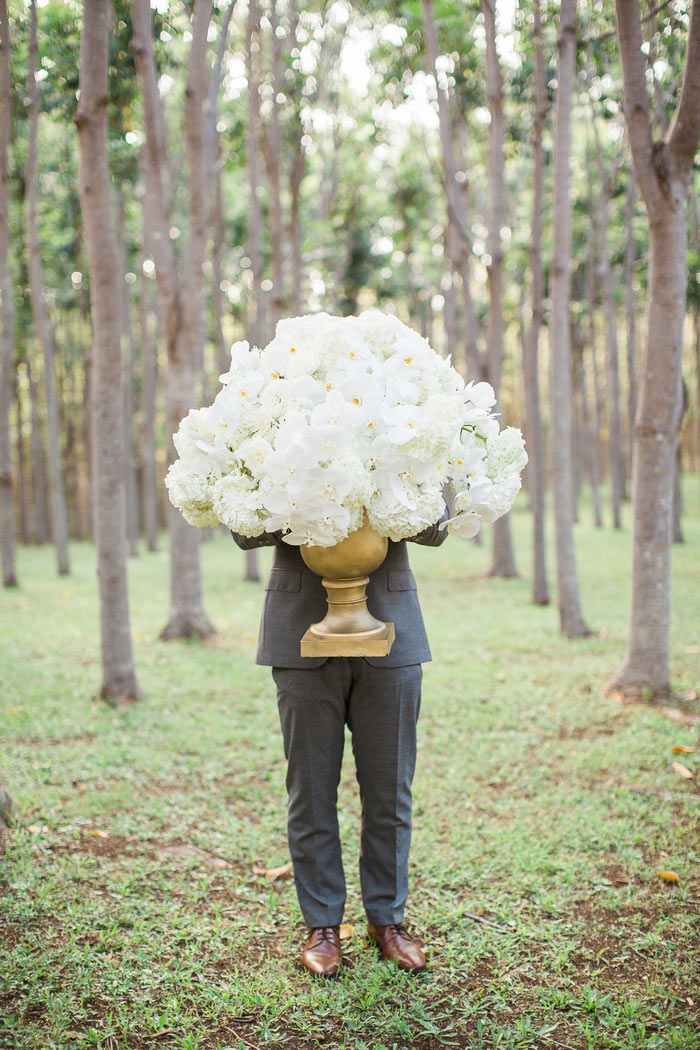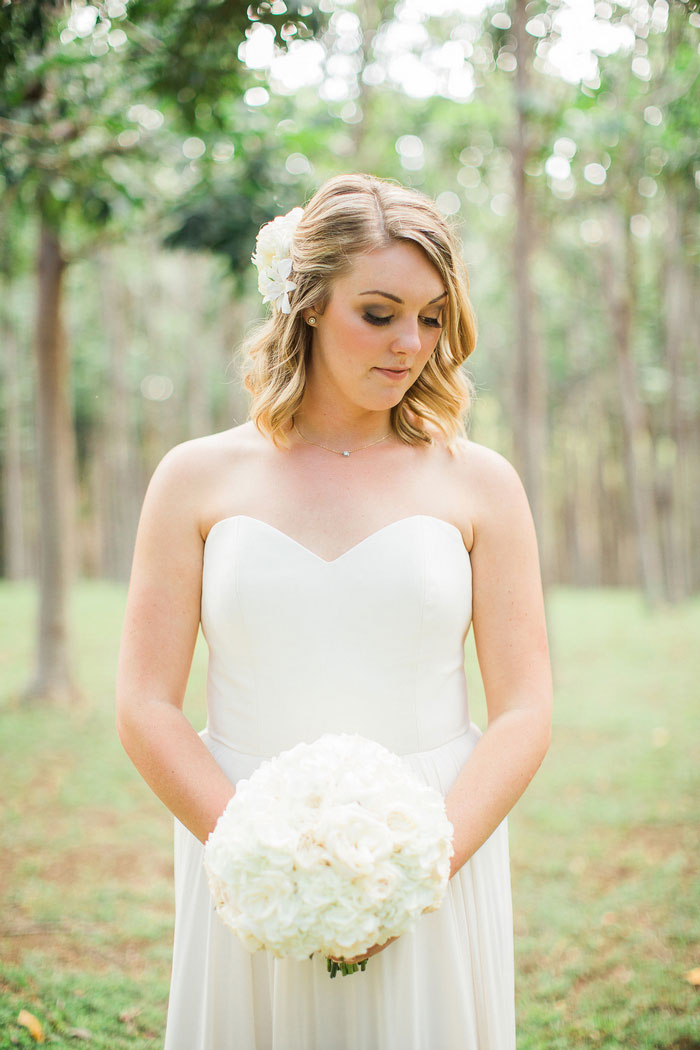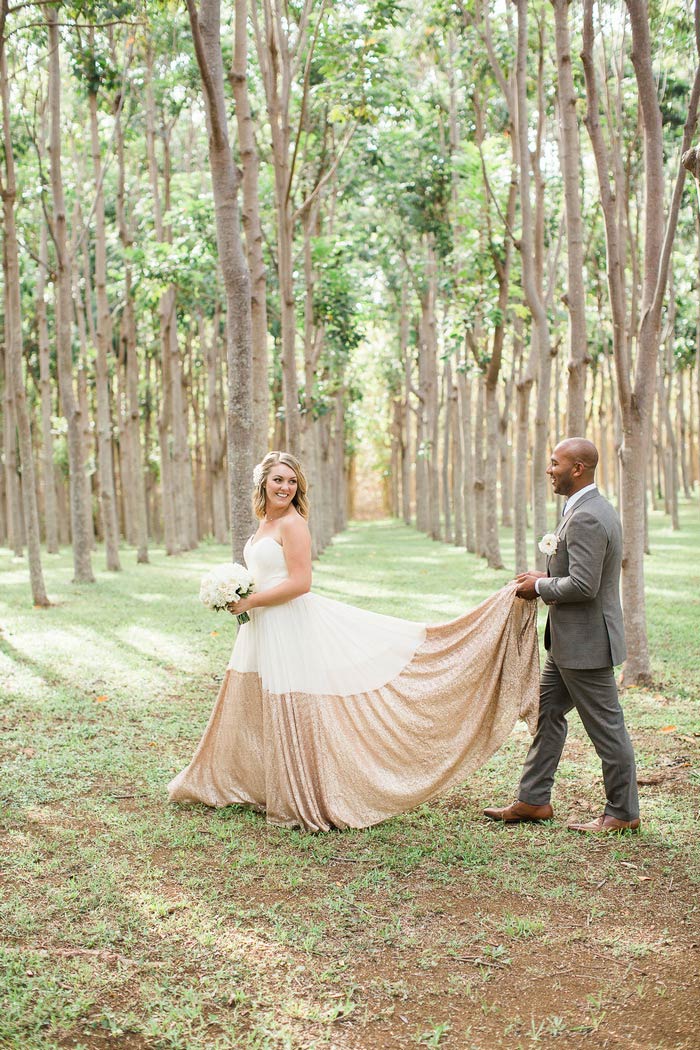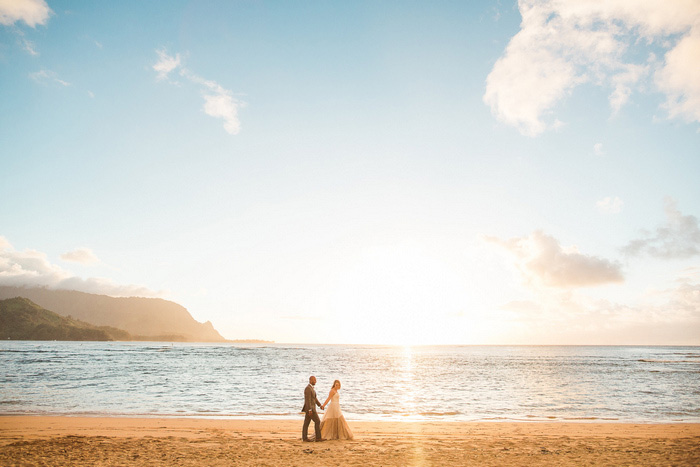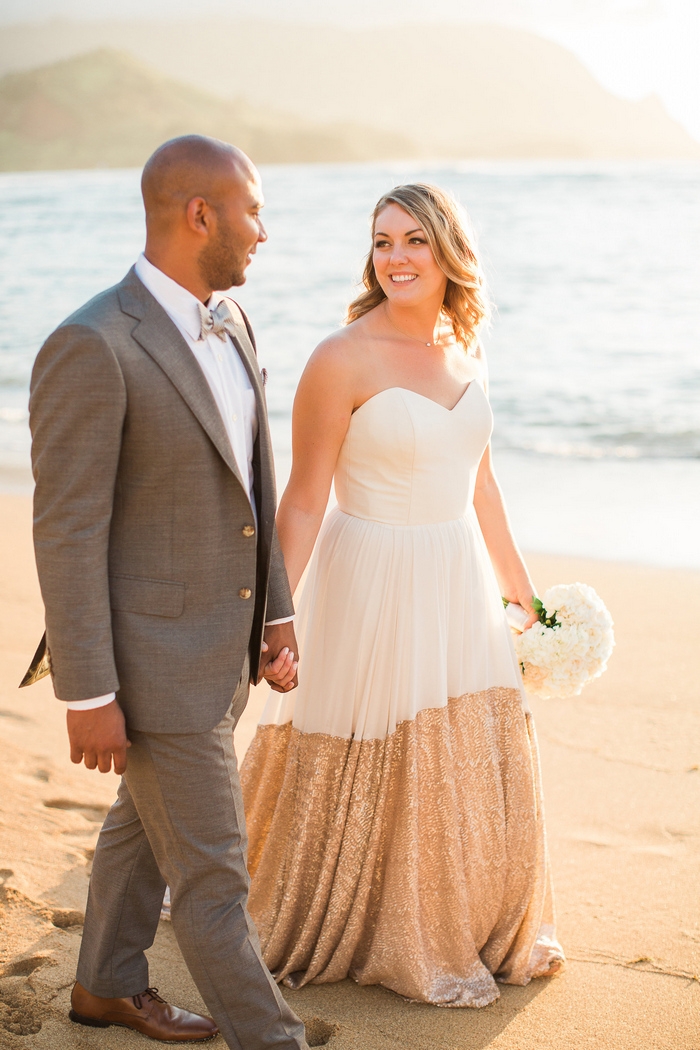 Why did you have an intimate wedding?
We wanted to focus on the intimacy of a wedding and not the stress of planning a party. We started out wanting the traditional large wedding and reception, but we both felt anxiety with the idea of it, and we held off planning for a while. When we finally decided to elope, everything fell into place and it just seemed right and very us.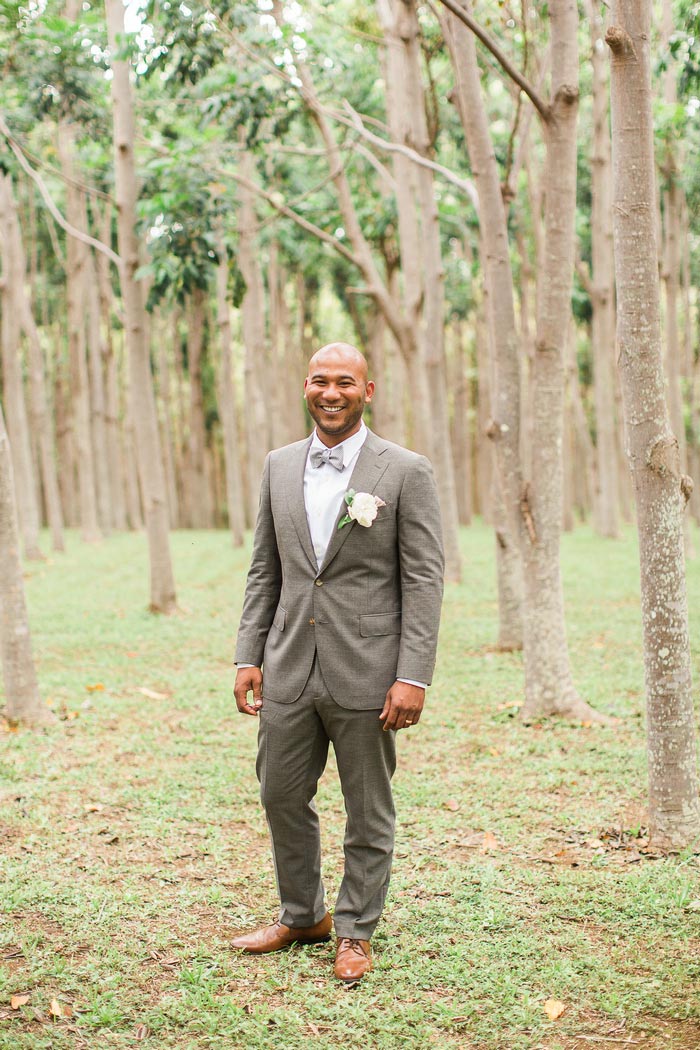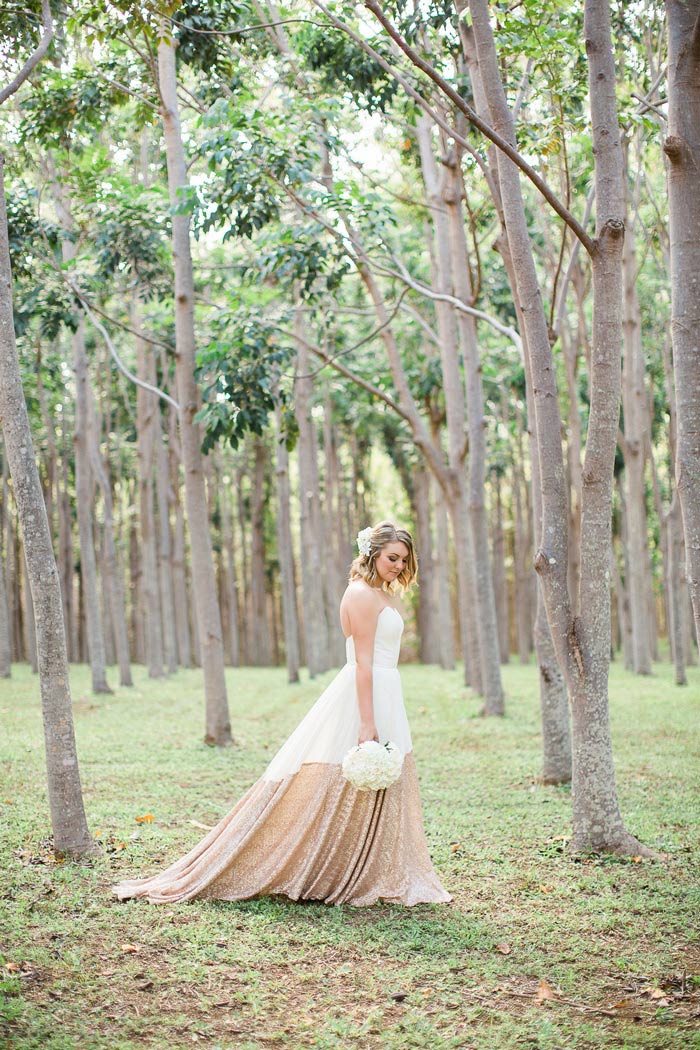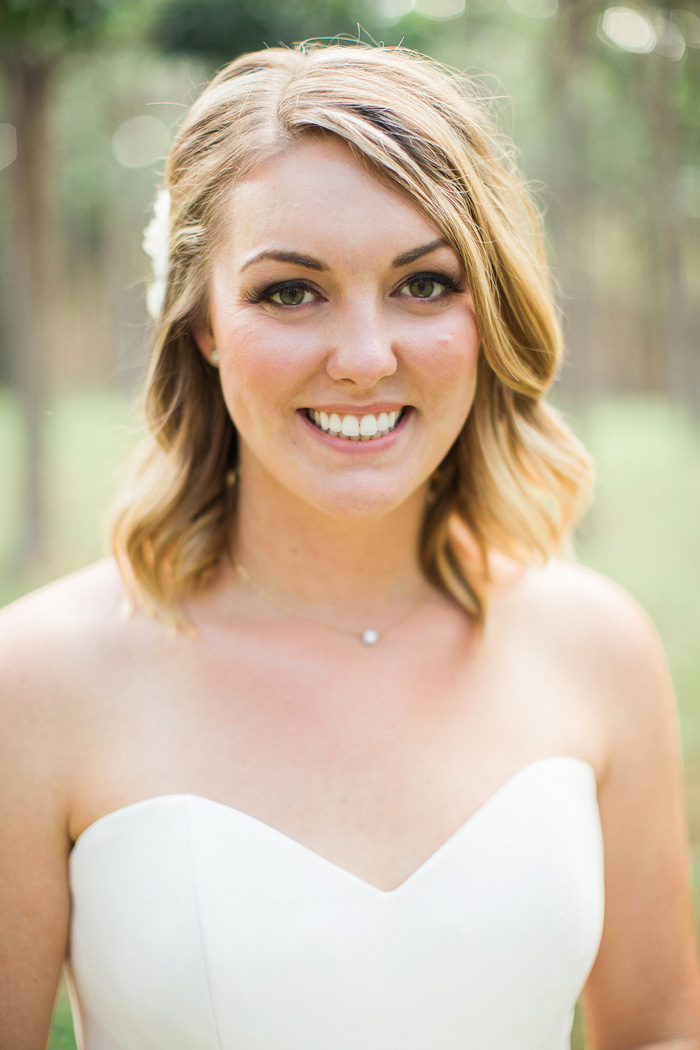 What are some of the challenges that you faced planning an intimate wedding?
Our family and friends were a little upset at first. It took a little convincing, but they eventually realized it was very much our style. We're not very traditional, we dated for almost 9 years before getting engaged, so I don't think anyone was surprised; maybe just a little disappointed. We did end up having a small reception the following month so that helped as well.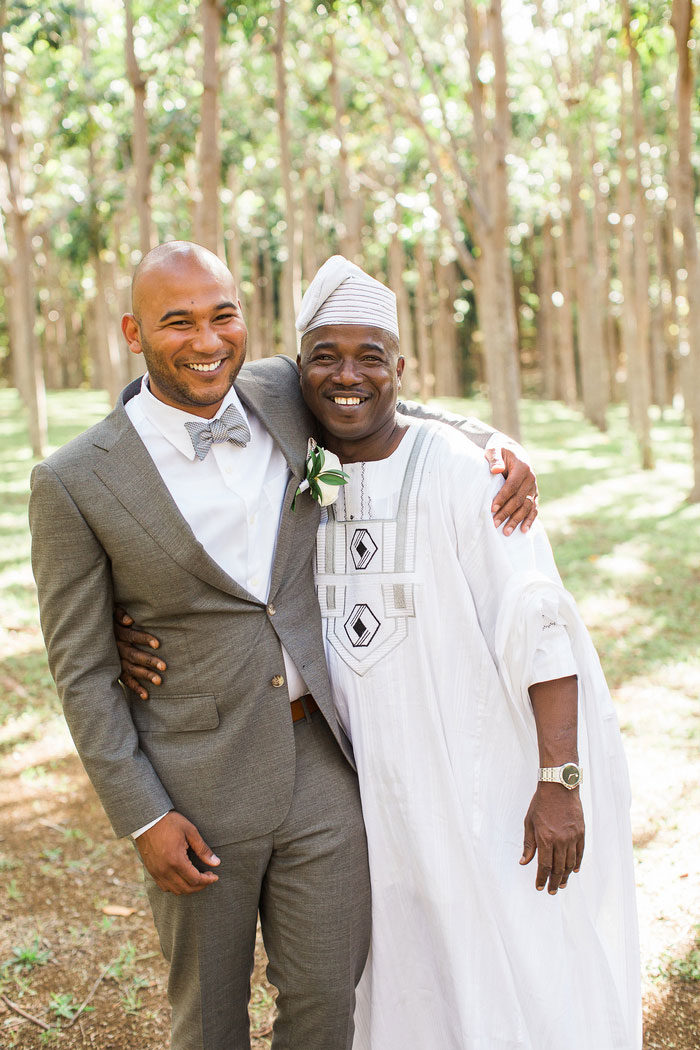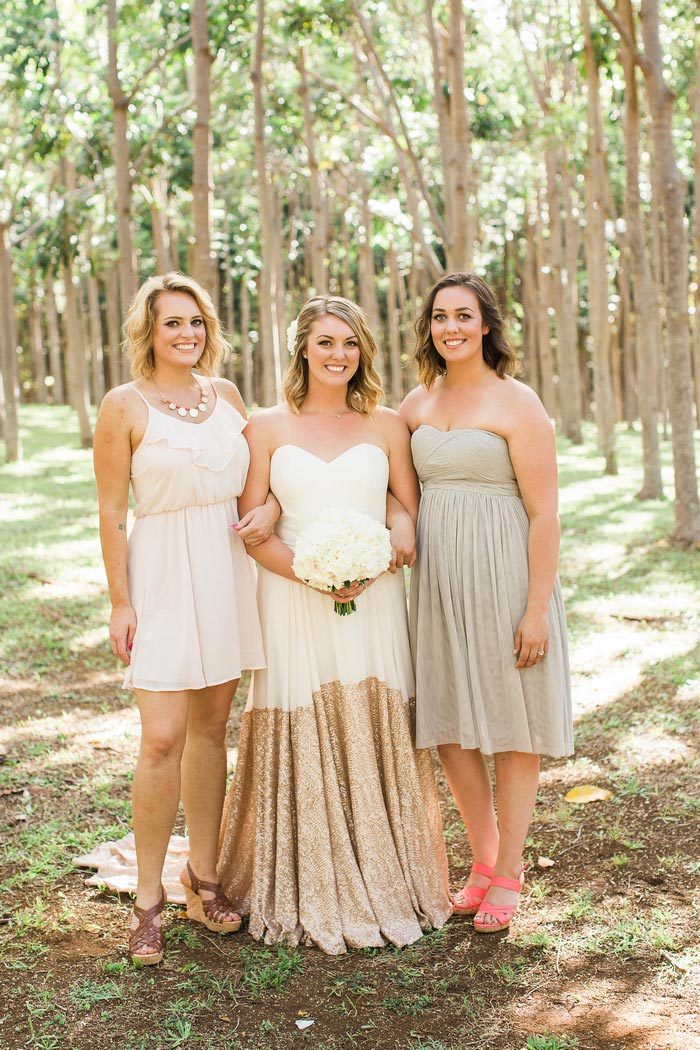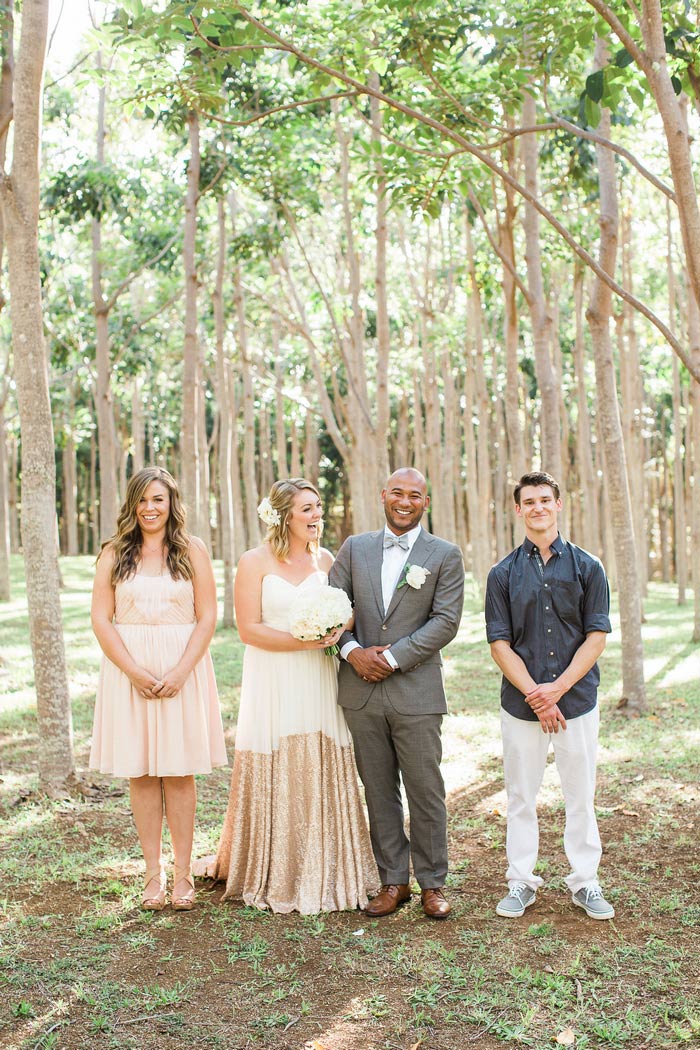 Was it difficult to pare down the guest list?
Not really. The allure of an elopement was the small guest list. We knew we wanted it to only be our immediate family. We also thought about just running away and doing a more traditional elopement with just the two of us. I almost lost my father a few years ago, however, and the thought of him not walking me down the aisle was heartbreaking. We still wanted to be surrounded by the love of our parents and siblings. I think that by not having the large guest list, it allowed us to focus on them as well, and the joining of our two families.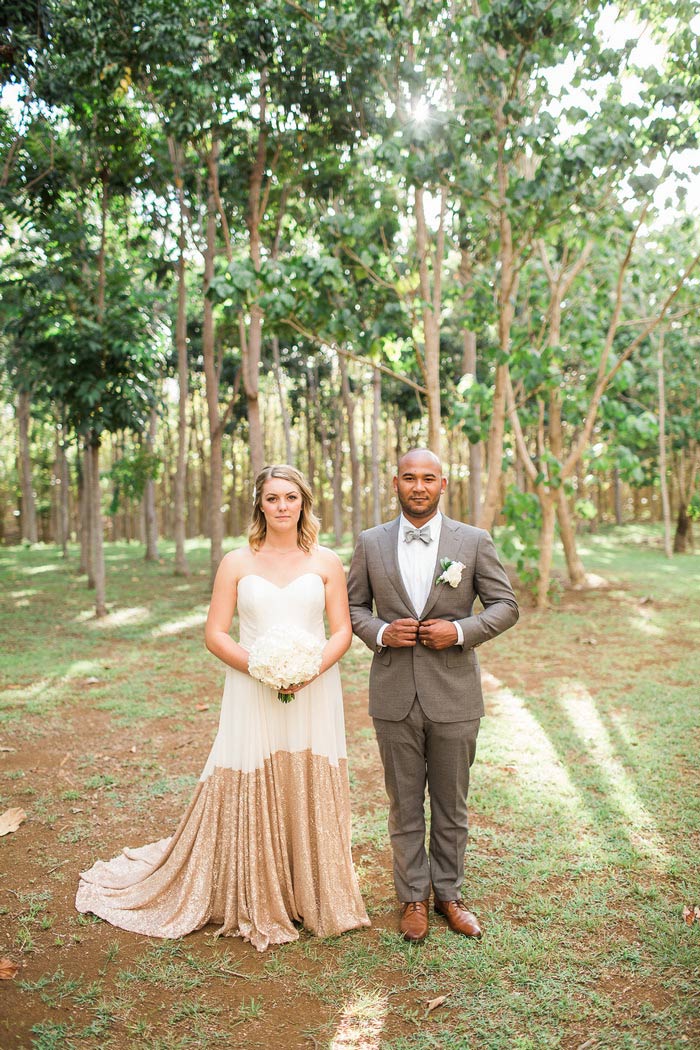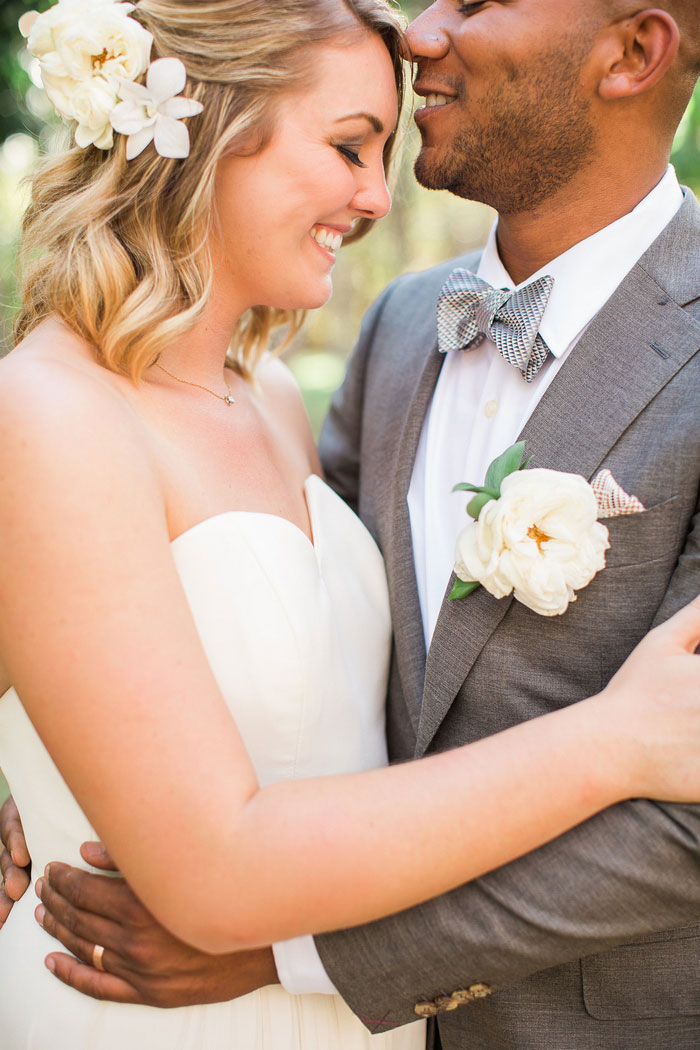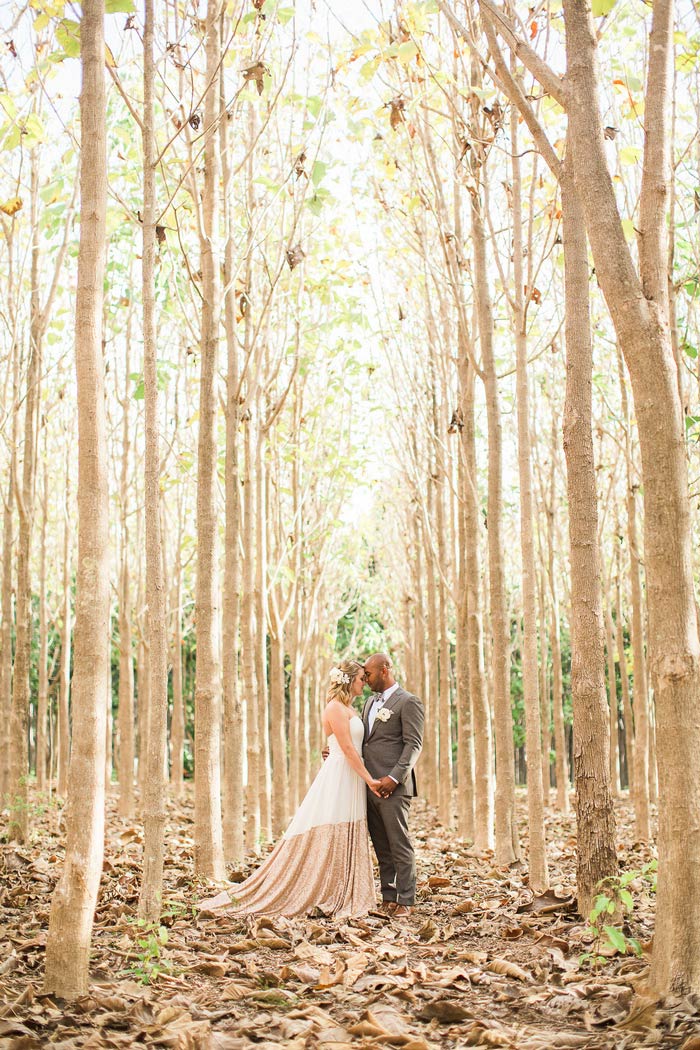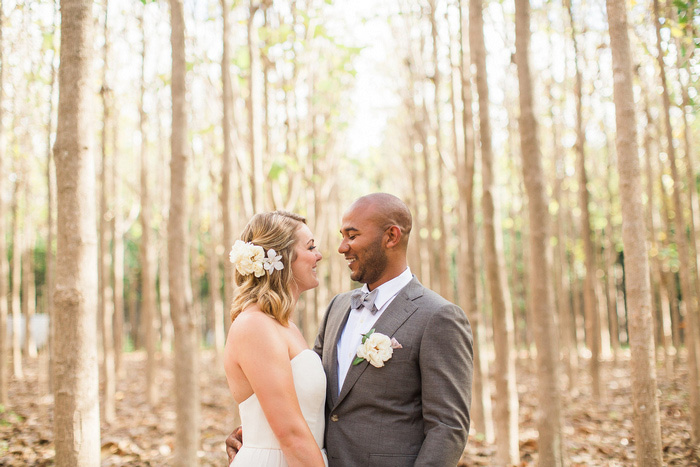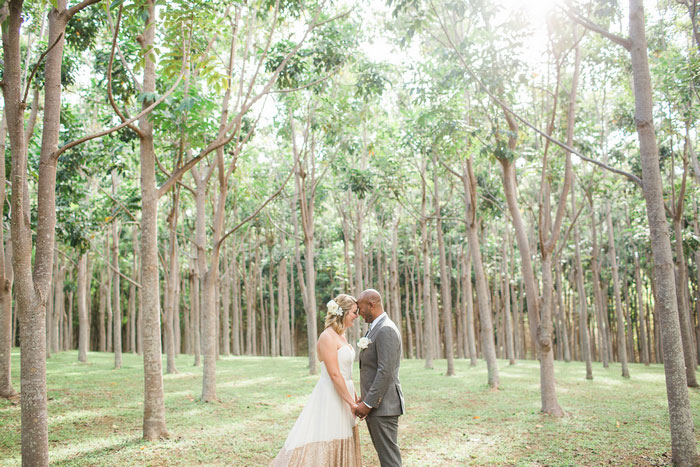 Did you have any 'issues' with the small guest list from friends and family? If so, how did you address them?
A little, at first. Our parents did freak out about not inviting everyone we knew, especially Shawn's parents, who are a lot more traditional. Shawn's dad is from Nigeria, their weddings are typically very large, and he was shocked that there were only 12 people there. He kept saying "Is this it? Where is everyone?". I think everyone realized this was very much our style though, so they couldn't be too upset.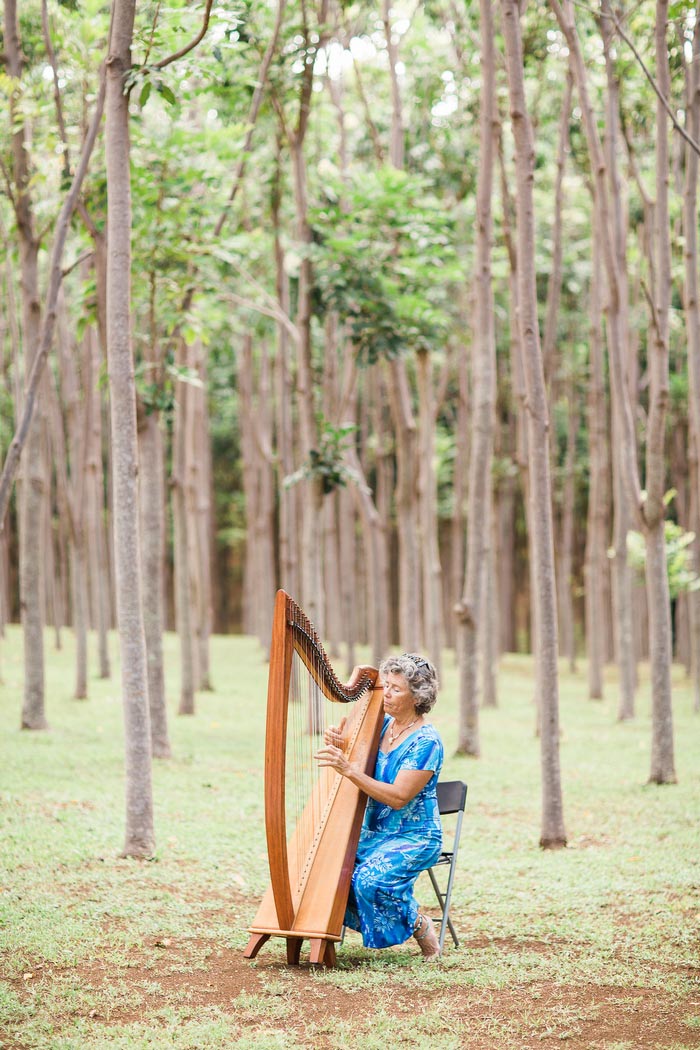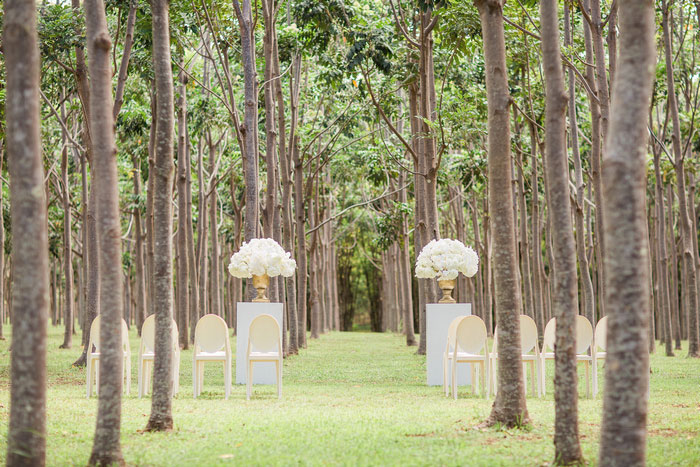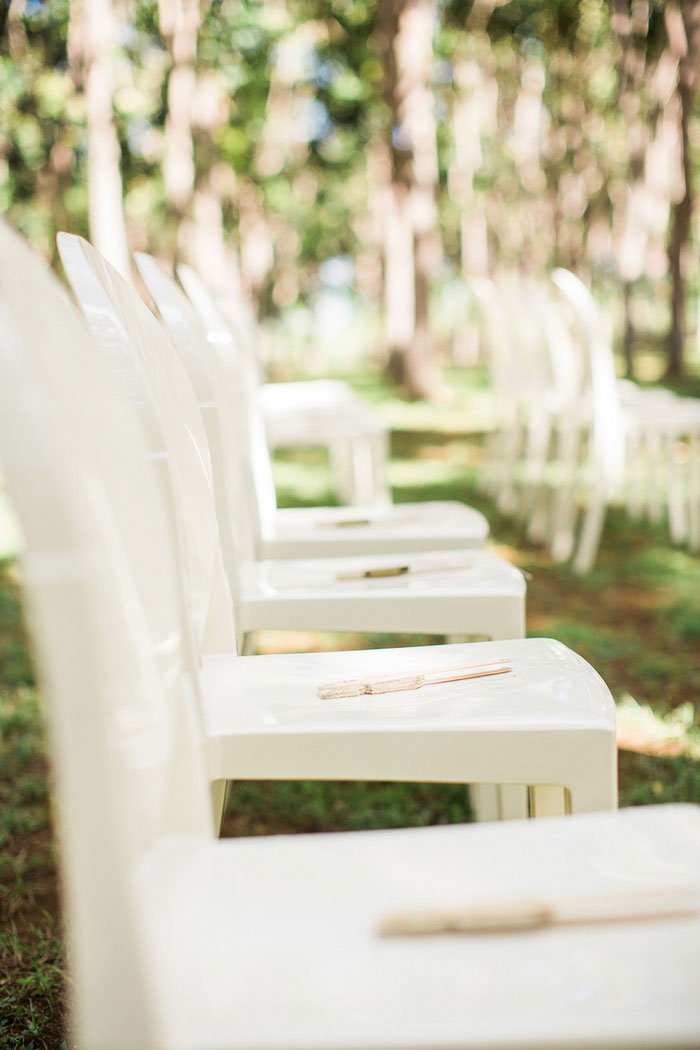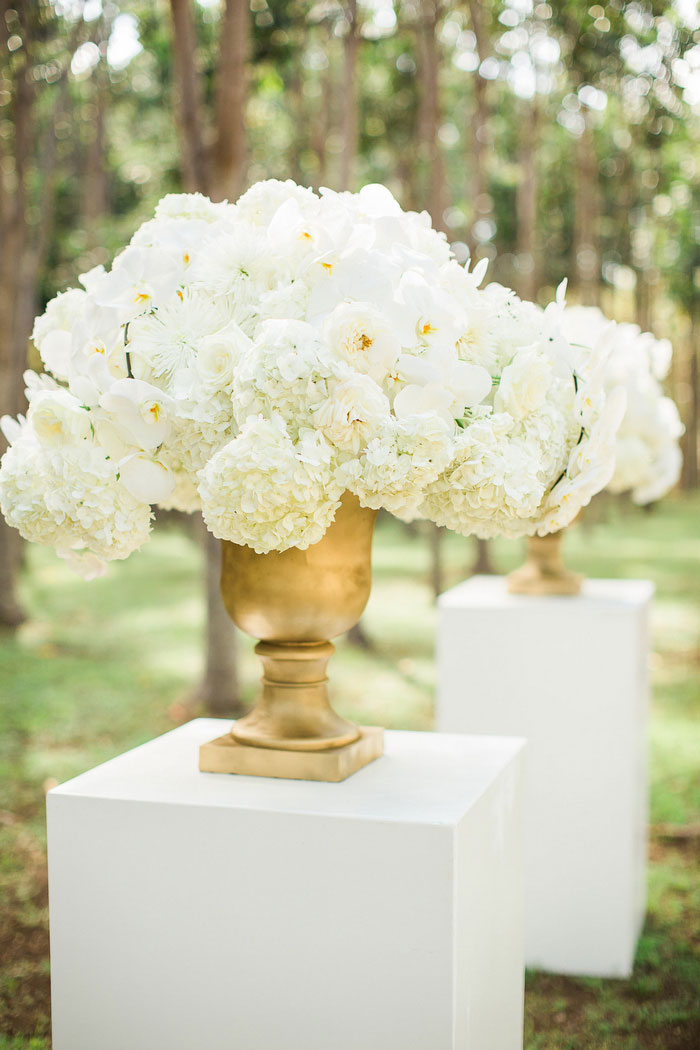 What were the highlights of the ceremony?
The surprise of it all was a little nerve-wracking, but exciting at the same time. Not knowing what it would look like, and walking down the aisle and being blown away, it was very surreal. Not only was I walking down an aisle to marry my best friend, I was absolutely mesmerized by how beautiful it was! After the ceremony Shawn told me the same thing, he didn't know any of the details so he was even more surprised! The way the sun shone through the leaves of the hardwood forest, it was just majestic.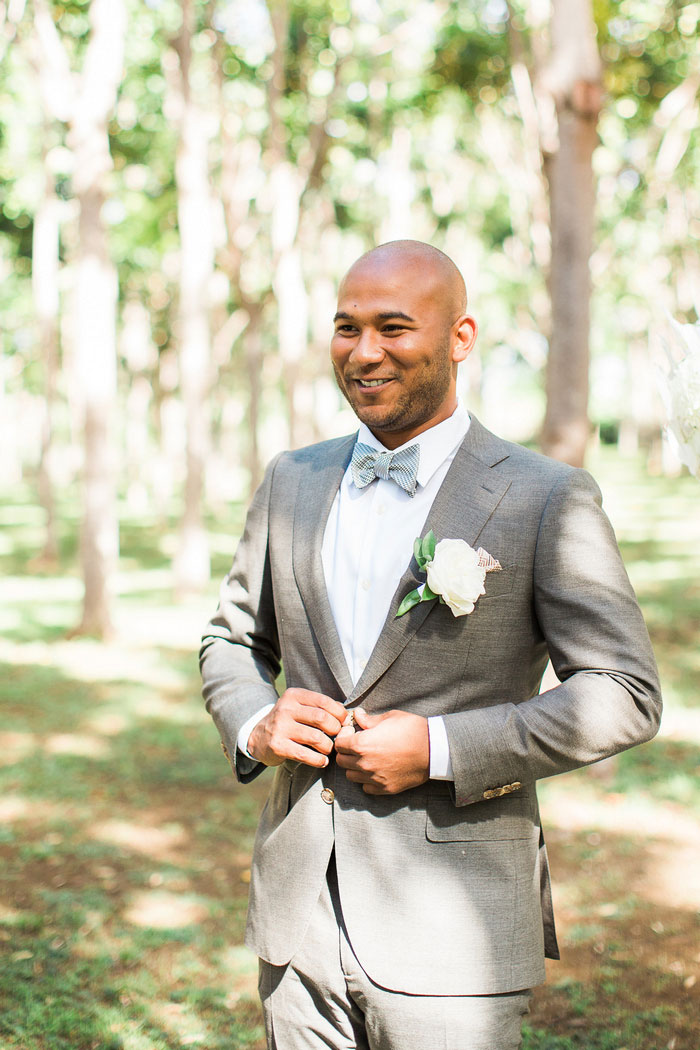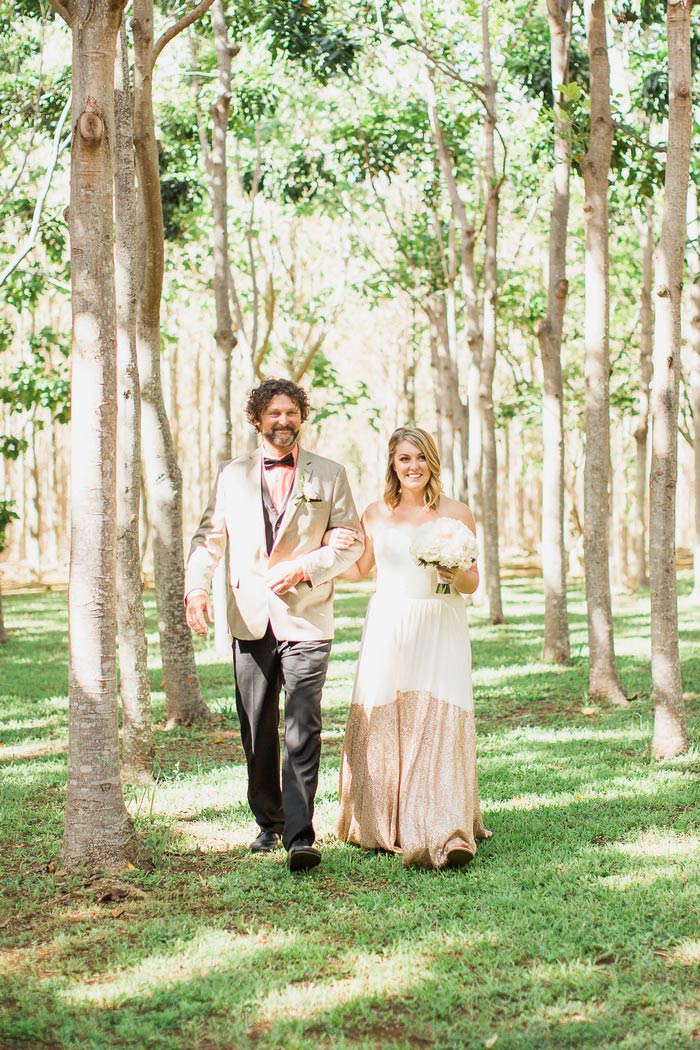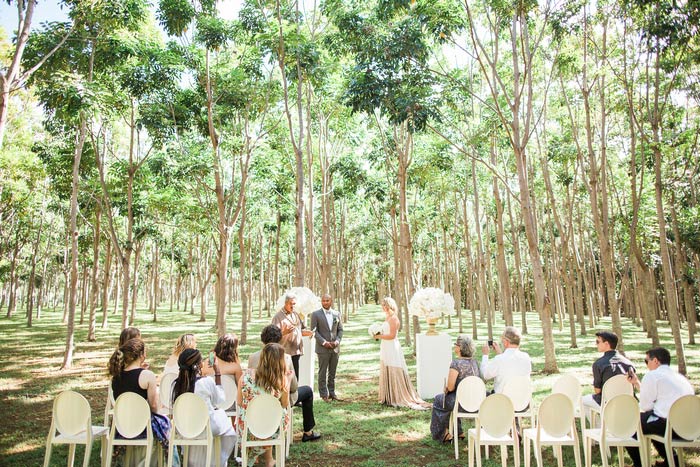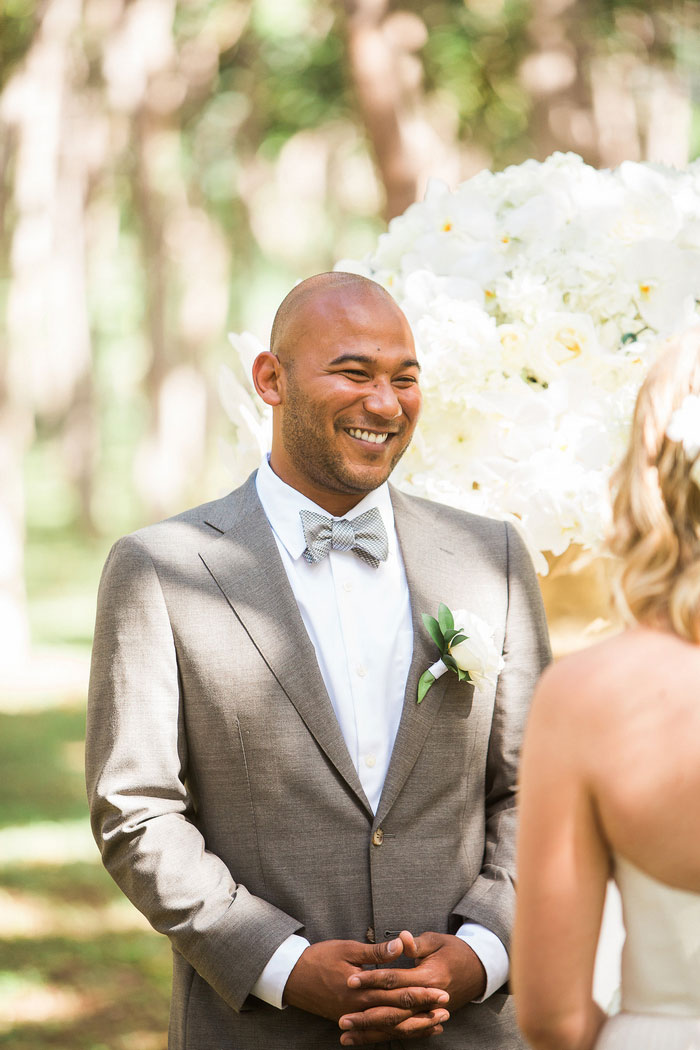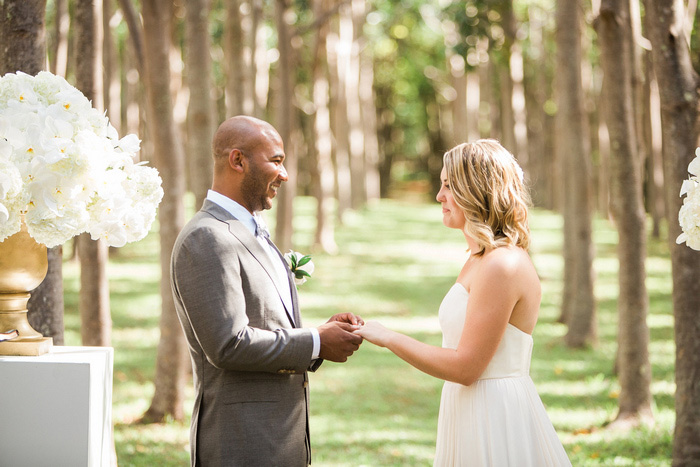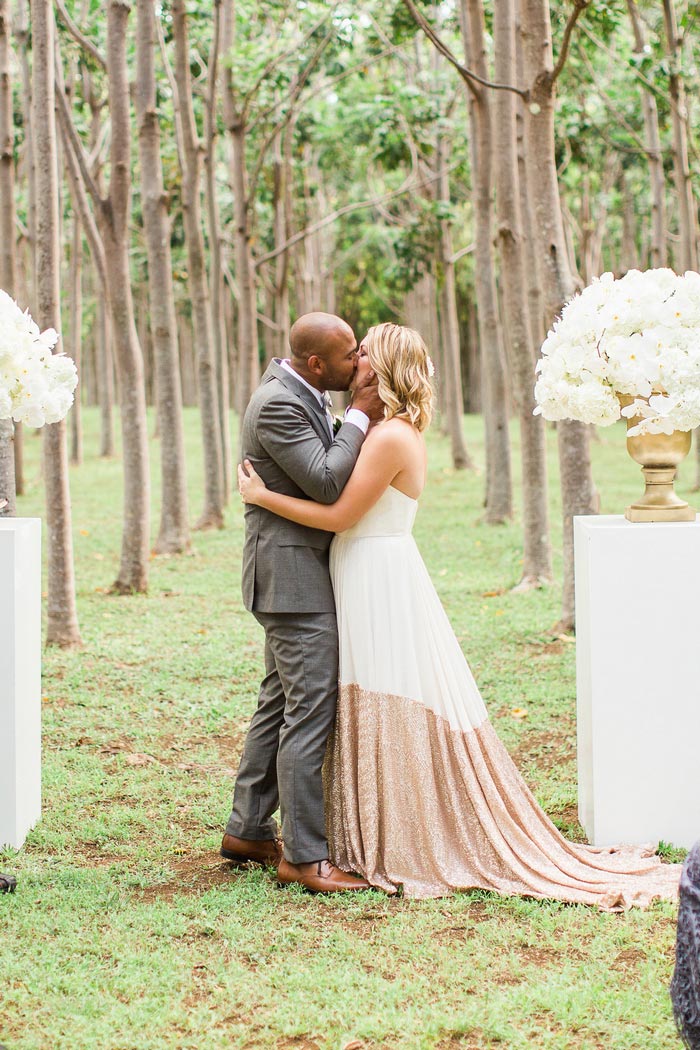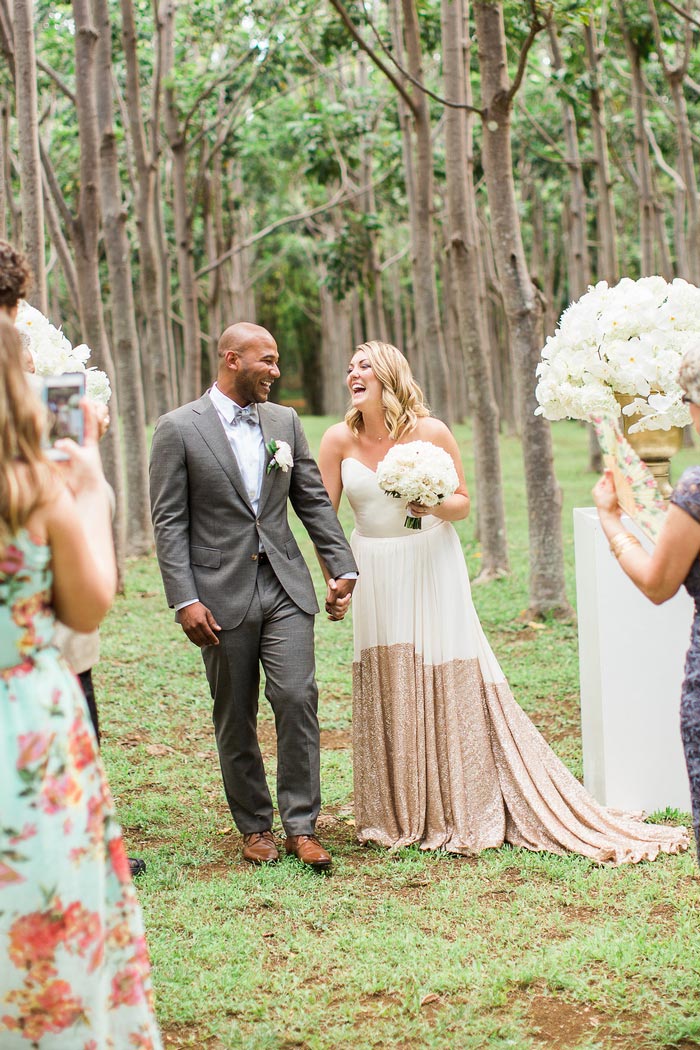 What were the highlights of the reception?
The reception location itself was stunning. It overlooked Hanalei Bay and all of the beautiful mountains. There was a gorgeous sunset right at dinner. And it was coincidental that they started doing the Mailani dinner show the same night of the week. So we got to watch some of the best cultural dancers on the island. No one knew about it except my dad and I. I wanted to keep it a surprise for everyone, and I'm glad I did because they were totally surprised! Especially Shawn, he loved it.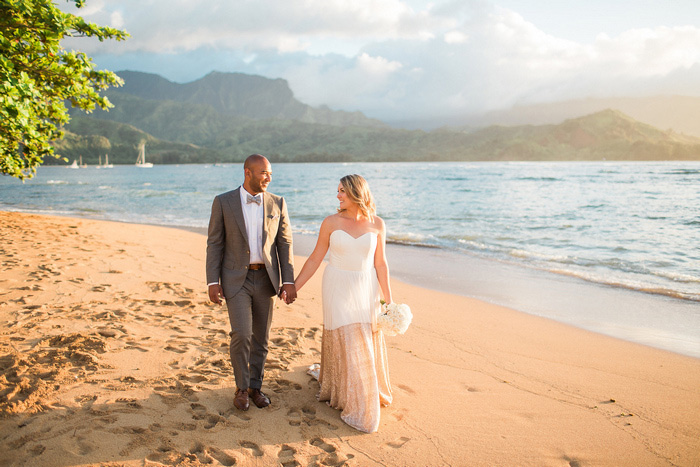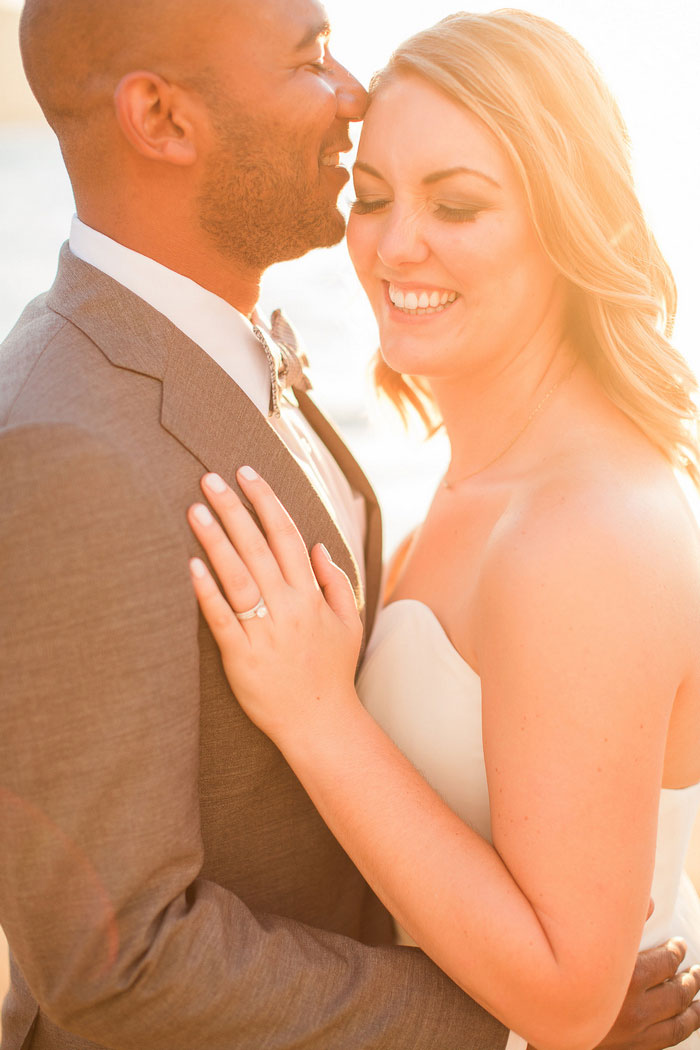 What was the best thing about having an intimate wedding?
We keep saying that it was such a magical, stress-free day, and that's exactly what we wanted it to be. We were able to focus on each other, and just enjoy our day together. It was intimate, romantic, and such a rejuvenating way to start the rest of our lives together.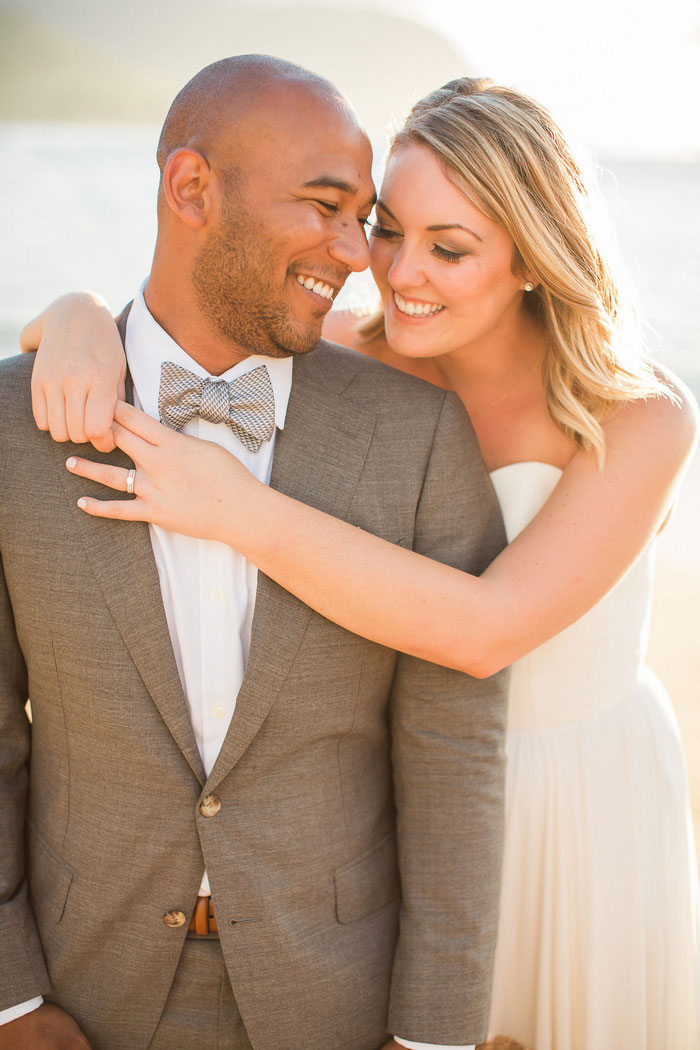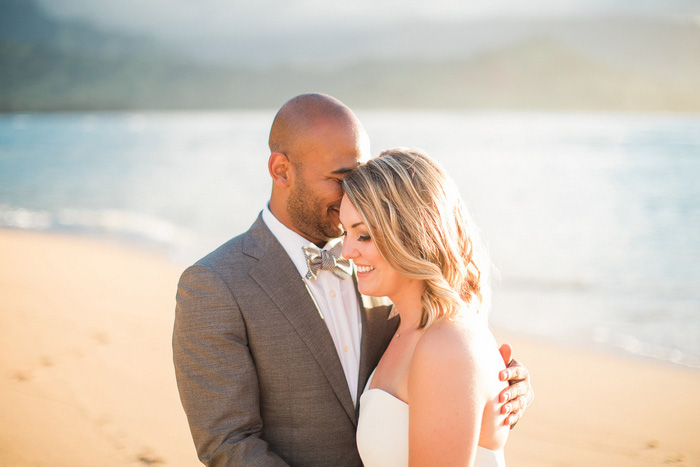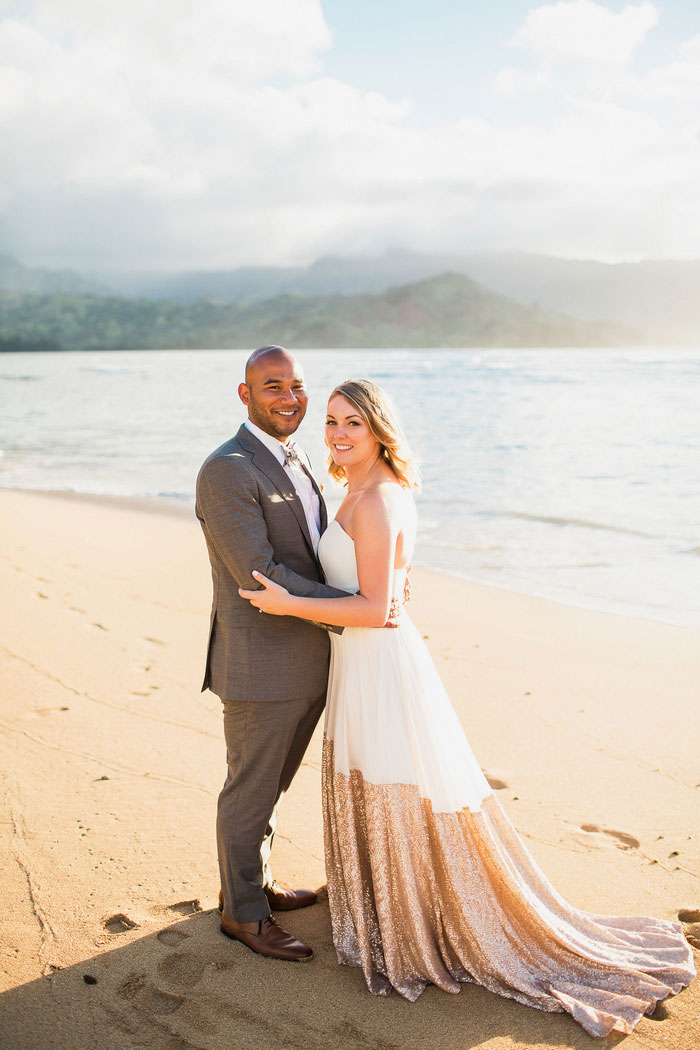 What advice do you have for couples who are considering an intimate wedding?
I would say go for it! You won't regret it, and your wallet and your sanity will thank you. Just don't skimp on the photographer!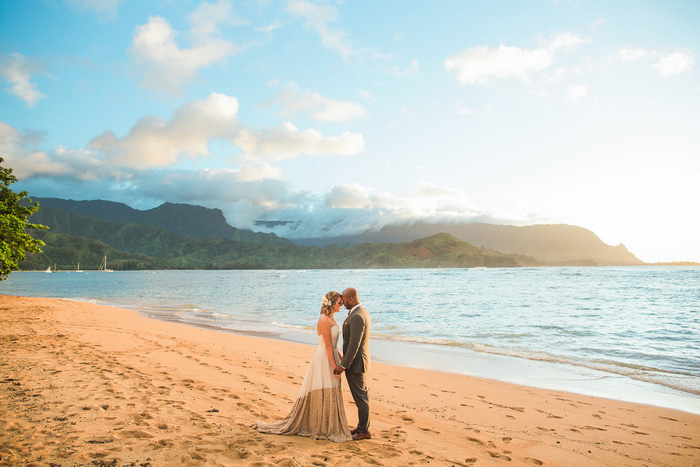 Vendors:
Photographer:  Sealight Studios
Design and Coordination: Modern Elopement by Moana Events