Flying all the way from New Zealand to the Dominican Republic for their wedding meant that cutting the guest list was essential in order to keep costs low for Evelyn and Chad on their big day. A destination wedding, however, allowed them to invite everyone they wanted knowing that many of the invitees would be unable to attend. With 28 of their closest family and friends joining them for their tropical nuptials, the newlyweds wanted their celebration to be fun and lively (they opted to dance the merengue and the bachatango for their first dance instead of a slow dance) while still keeping things intimate and relaxed for everyone involved – like a big family vacation!
Big thanks to Asia Pimental for capturing the fun and festivities so we could share Evelyn and Chad's big day with you today!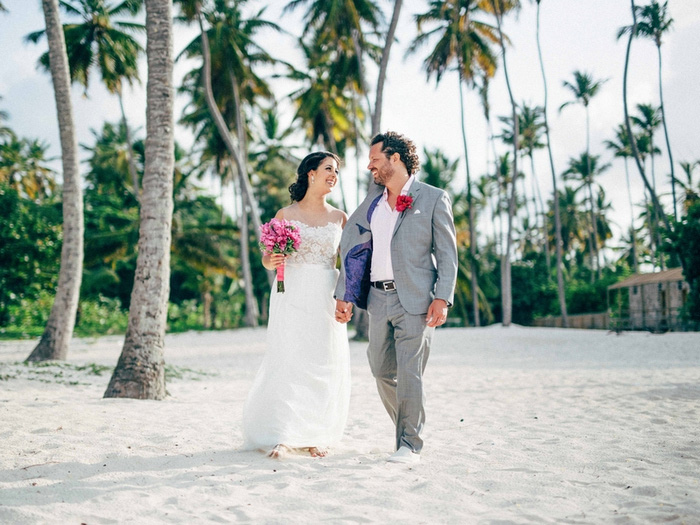 Evelyn & Chad
Location: Punta Cana, Dominican Republic
Wedding Date: May 25, 2015 
Number of Guests: 28
Wedding Cost: $12,000 (not including flights as we came from New Zealand via Florida)
Wedding Reception Venue: Jellyfish Restaurant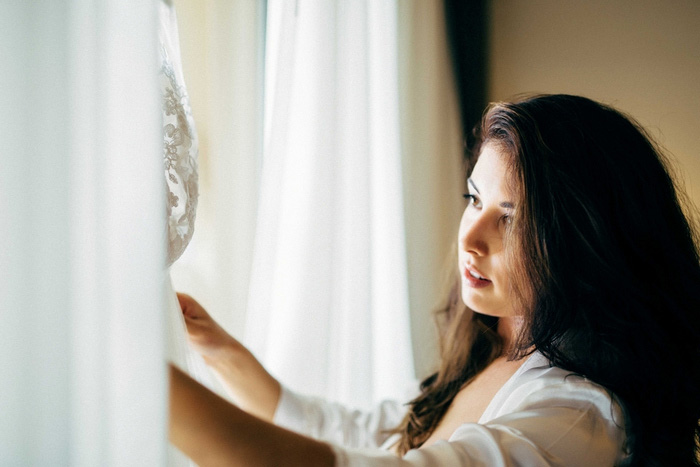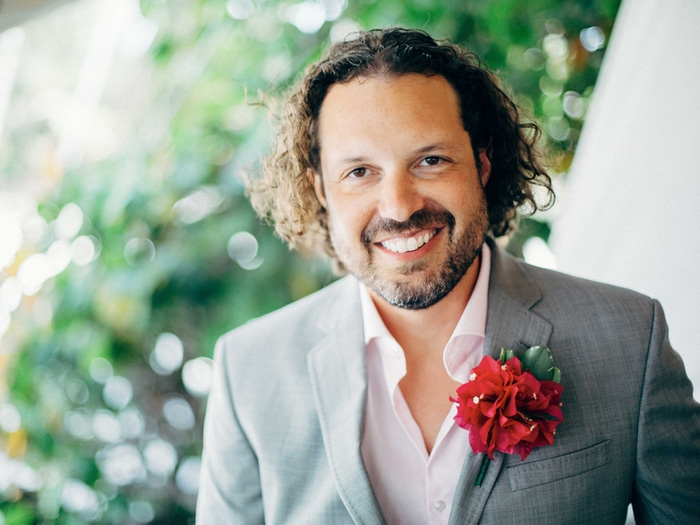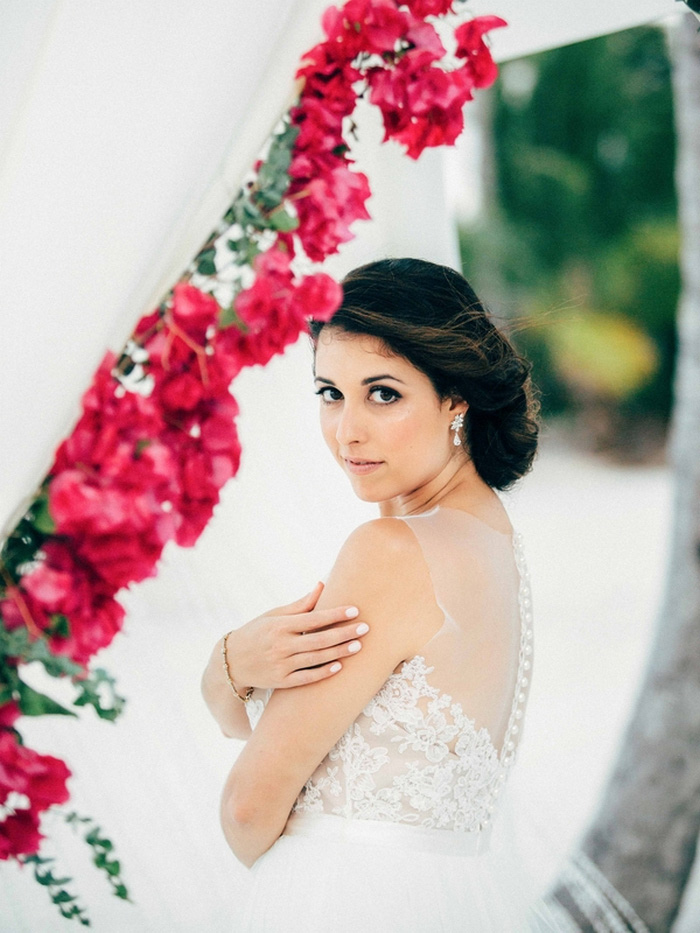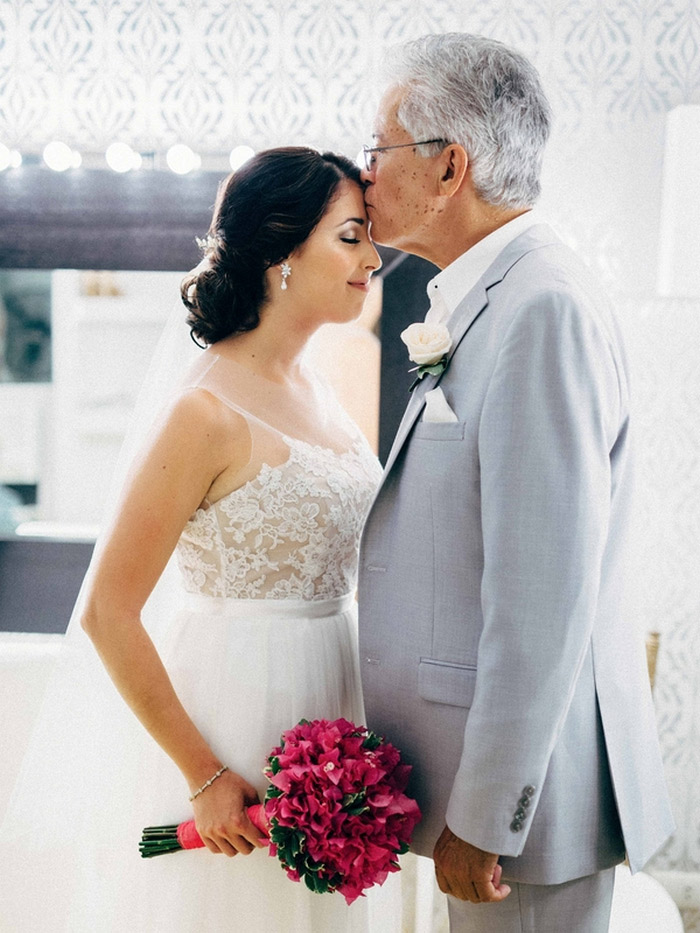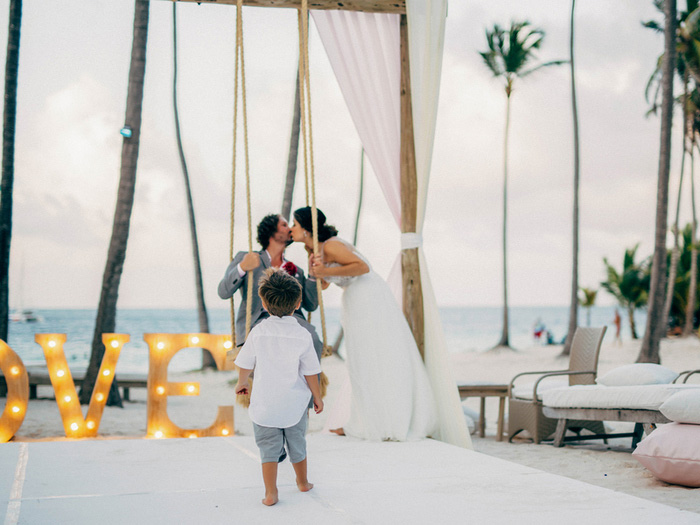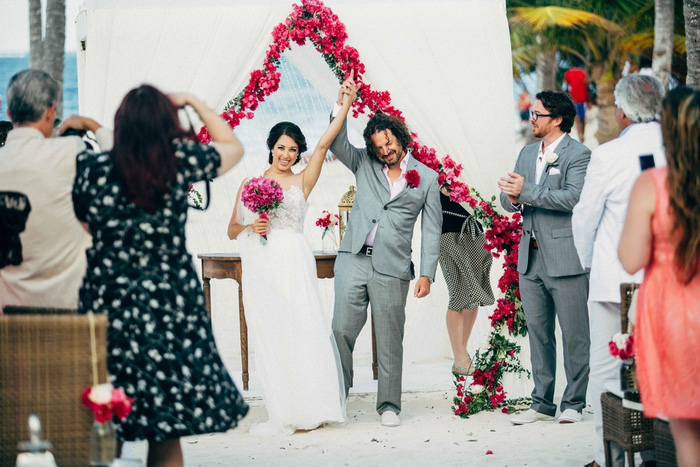 Why did you have an intimate wedding? 
We wanted to have a party, but still be able to have a family-style dinner and keep our budget low since we were flying all the way from New Zealand.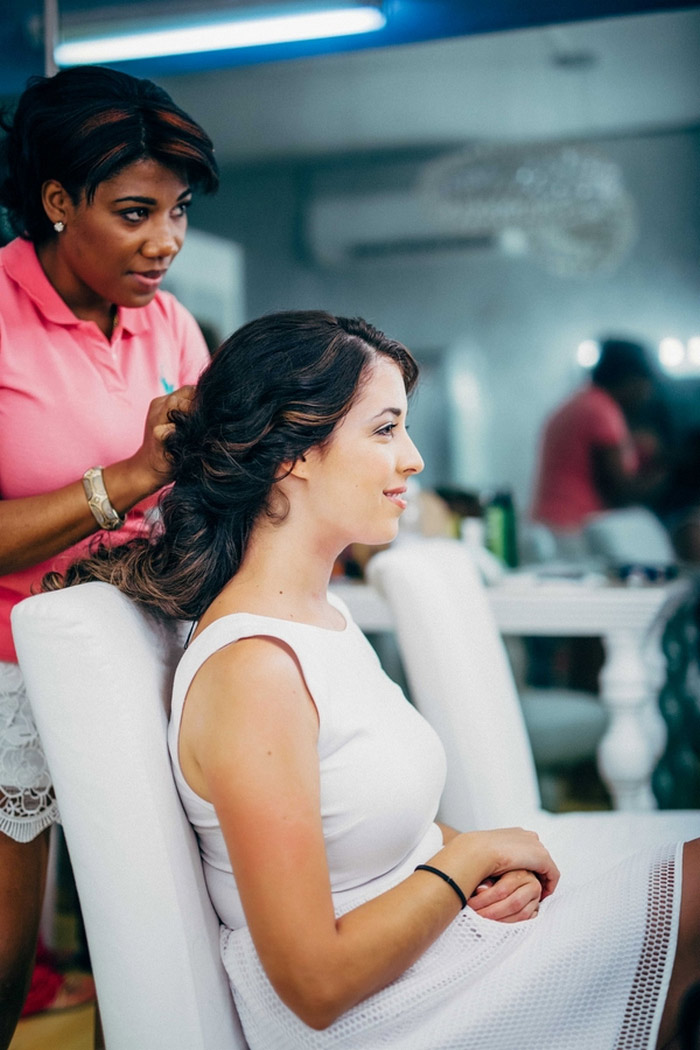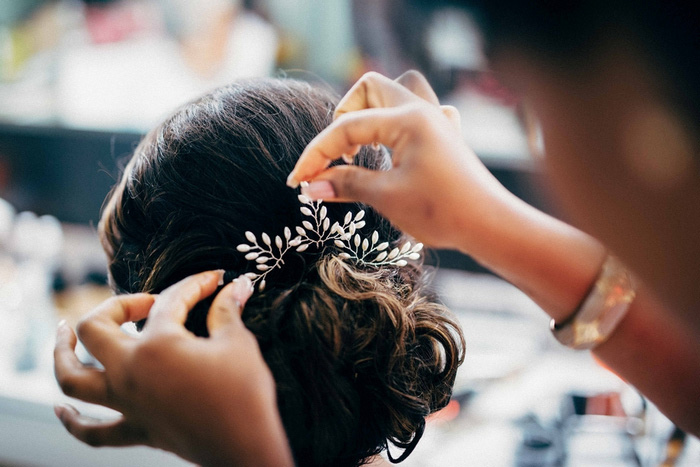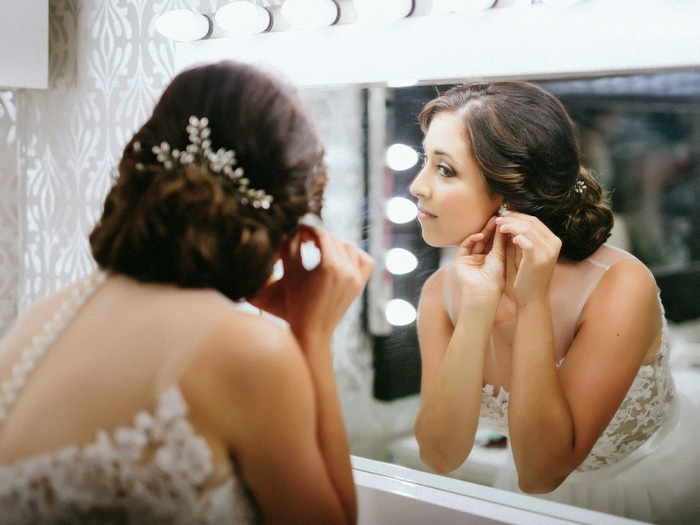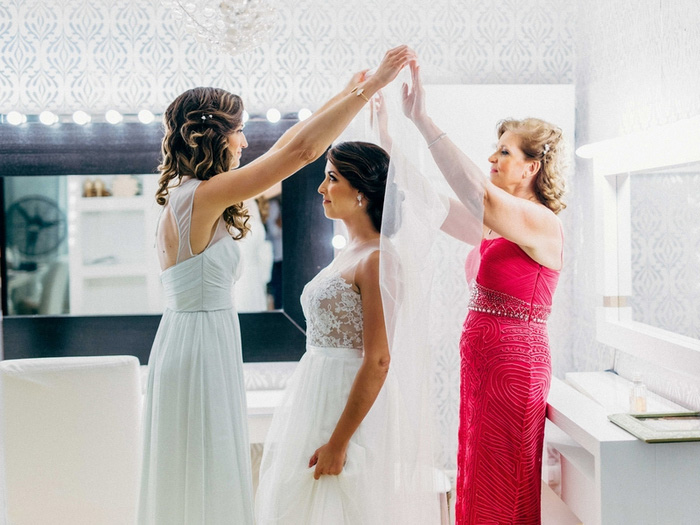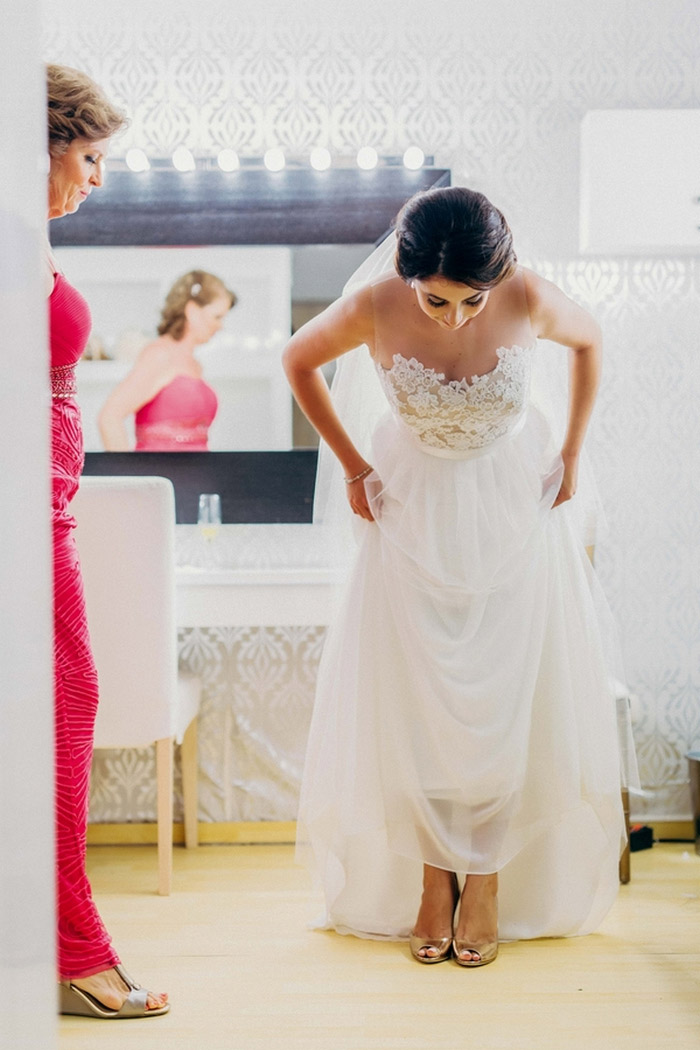 What are some of the challenges that you faced planning an intimate wedding? 
The seating chart was surprisingly the hardest part. With such a small group it is hard to know how some people will get along. It all worked out well in the end and everyone got along, but there were some challenges for sure during the planning. I heard from other brides who had similar weddings to mine that they decided not to have a seating plan. I think it is a good idea, but it just wouldn't have worked for us.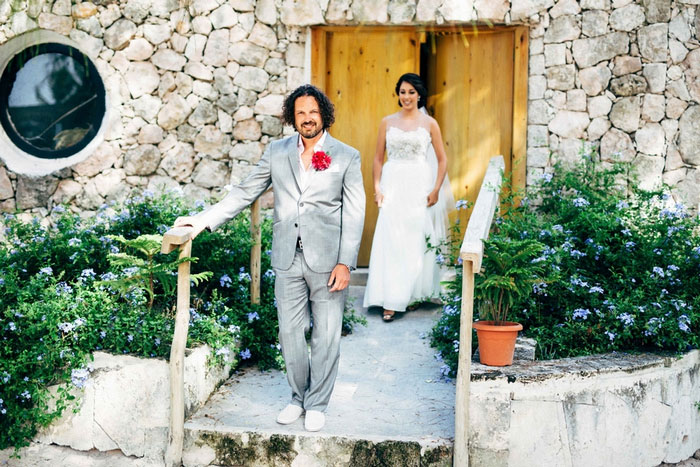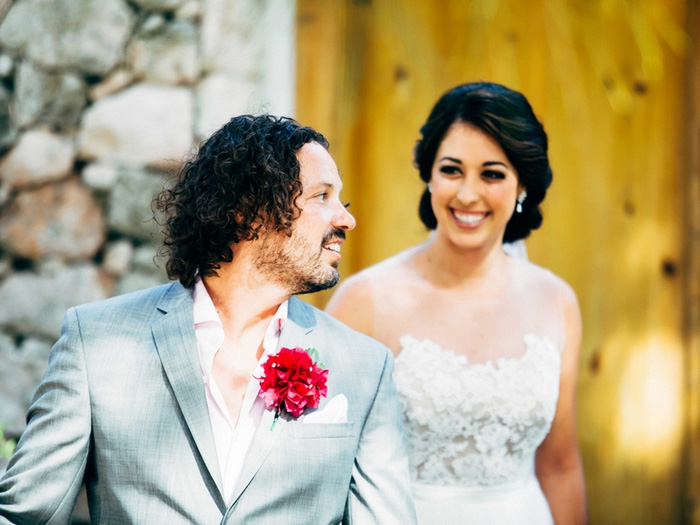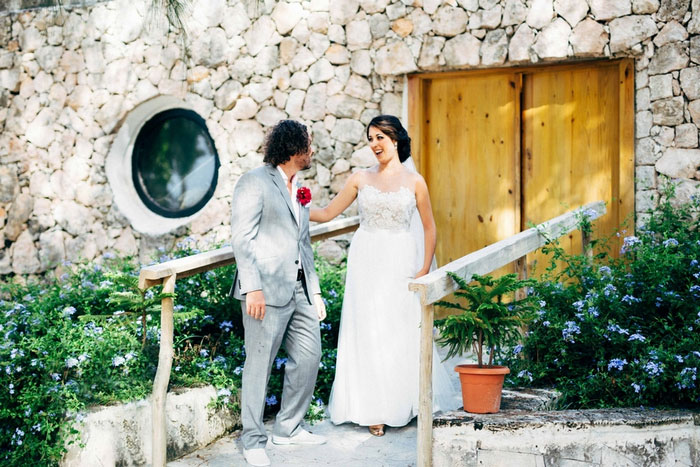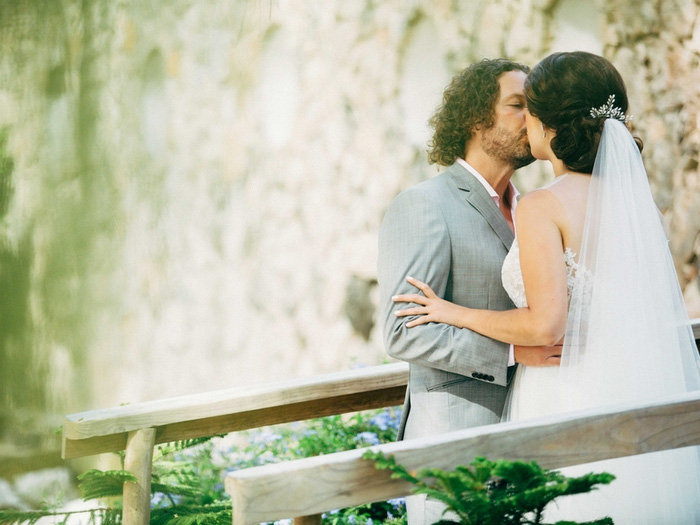 Was it difficult to pare down the guest list? 
We had a destination wedding knowing that not everyone would be able to come. I have a big family and I love them all so I invited everyone and let them decide if they could make it.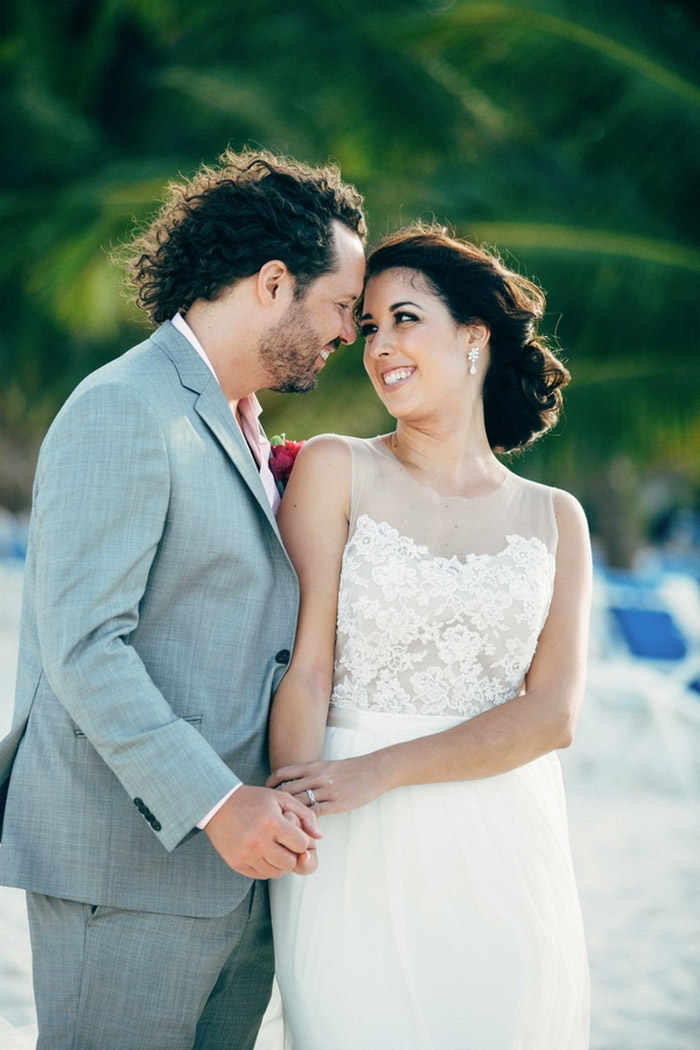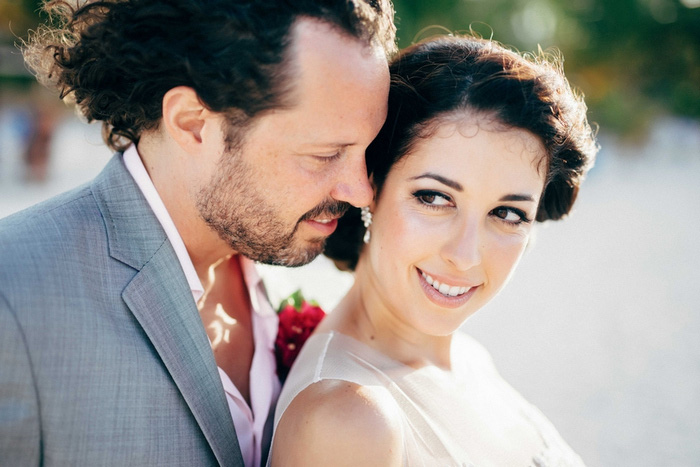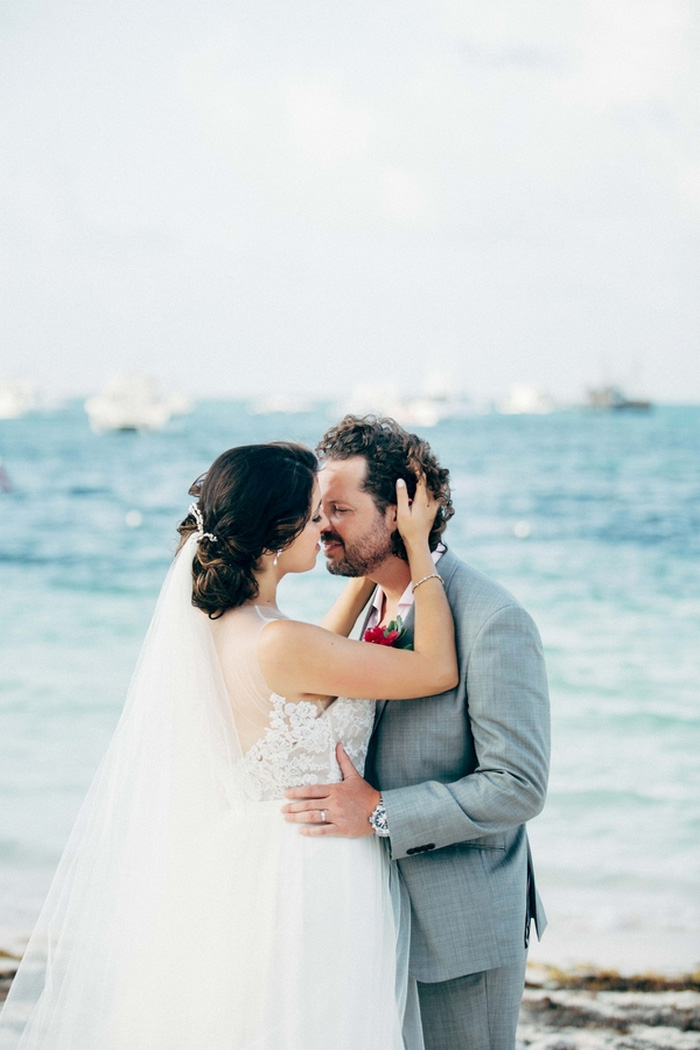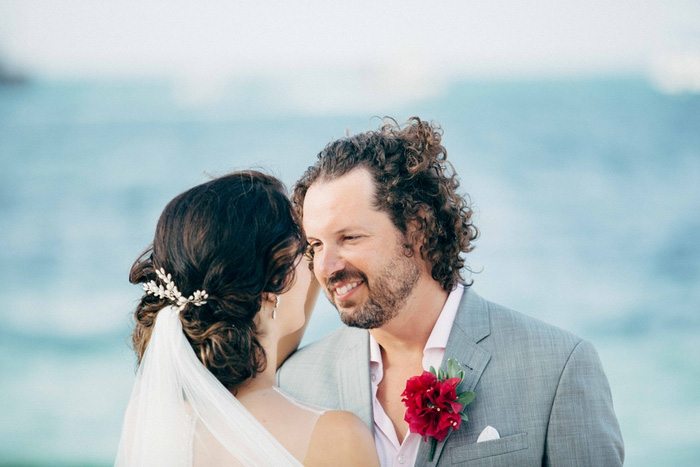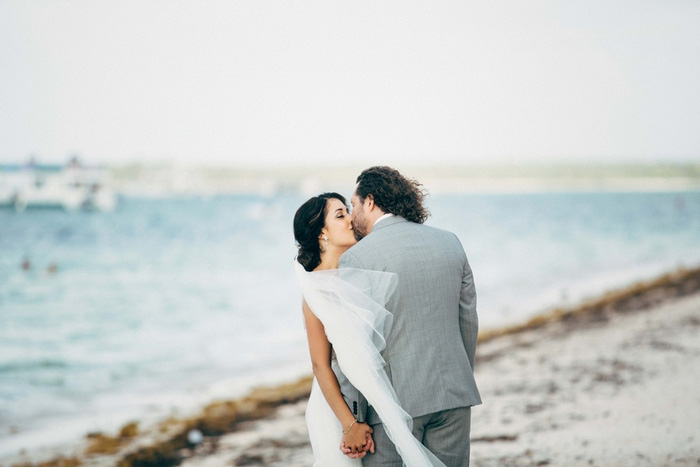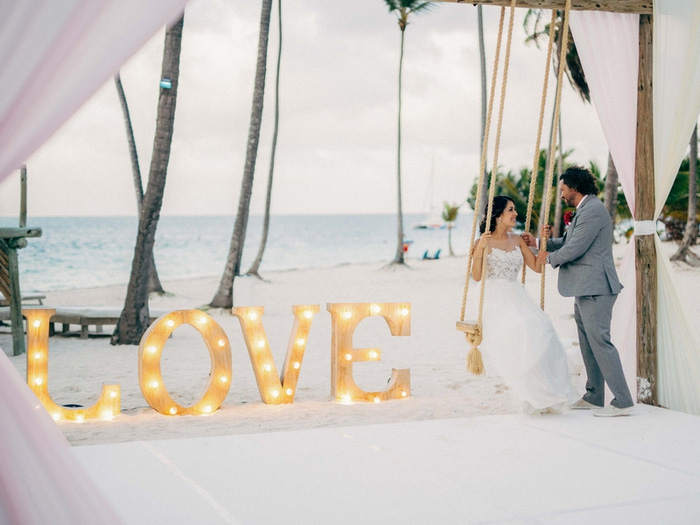 Did you have any 'issues' with the small guest list from friends and family? If so, how did you address them?
There was some pressure to keep adding to the invite list, but I had to be honest and up front. In the end everyone understood and enjoyed how relaxed the wedding week was.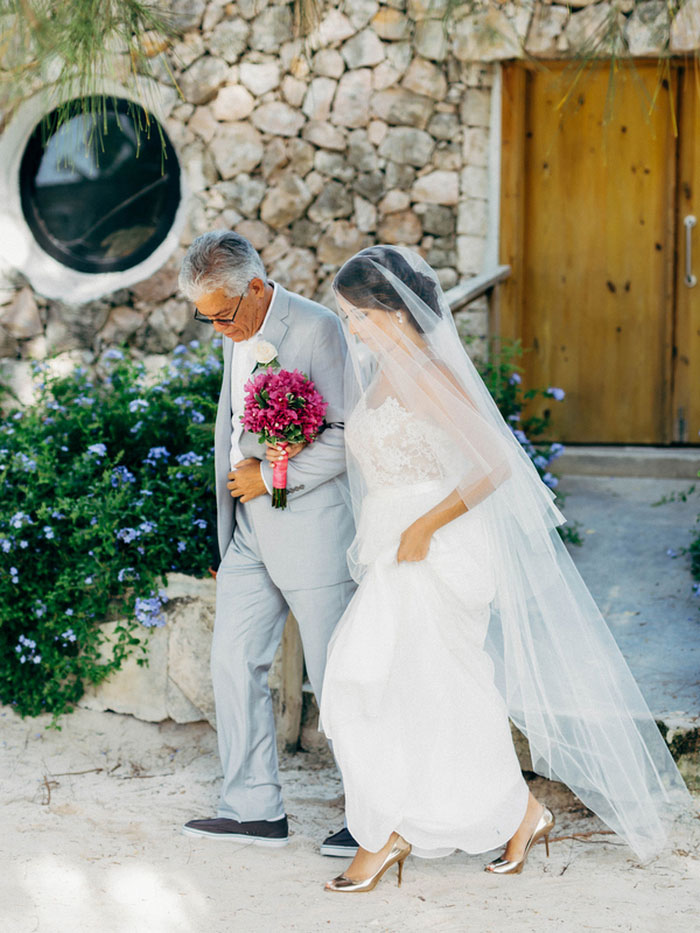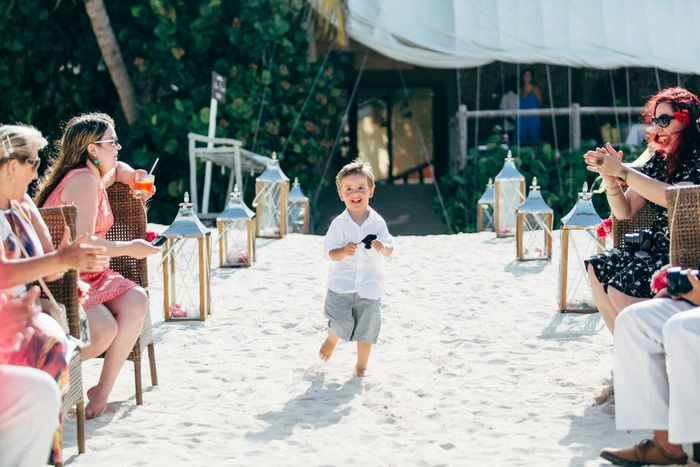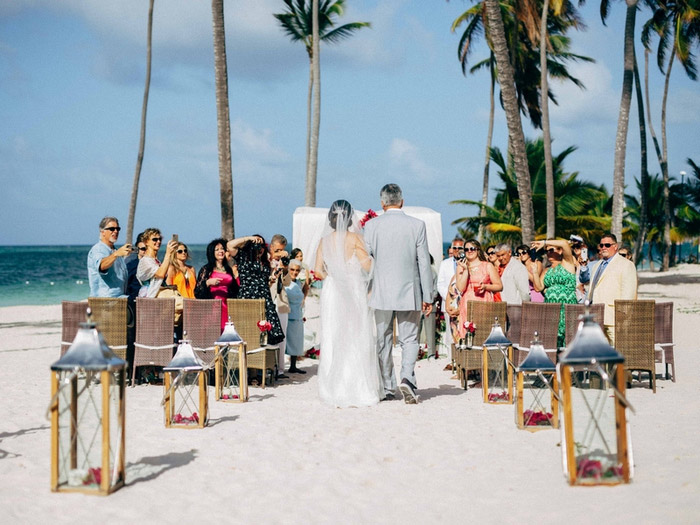 What were the highlights of the ceremony? 
Holding my husband's hands as we recited our vows. Everyone cried. My dad walking me down the aisle. When we arrived at the start of the aisle, he said, "Hello, family!". He doesn't like being the center of attention at all so it was wonderful to see him so comfortable with everyone including Chad's family who he just met on this trip. This wouldn't have been possible if we had a large wedding and if we weren't all staying at the same resort.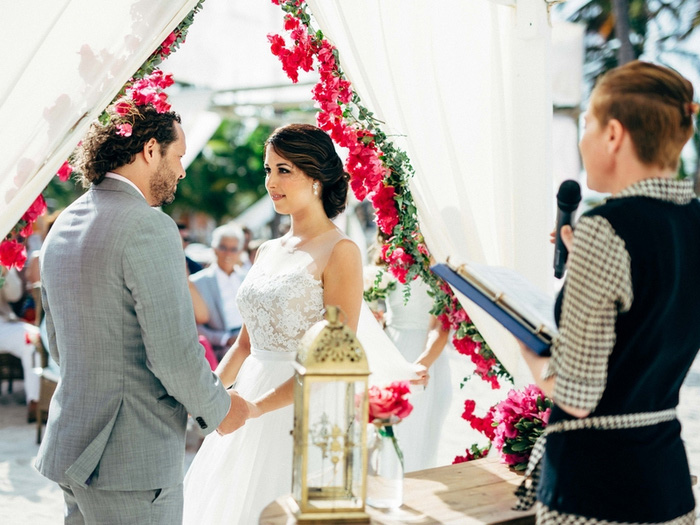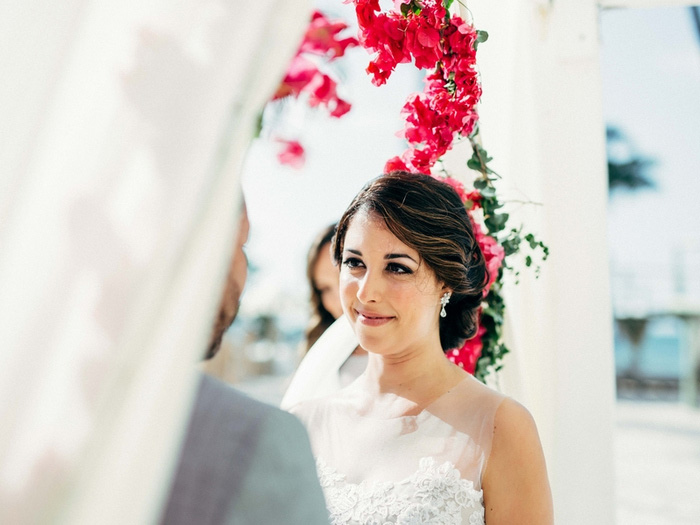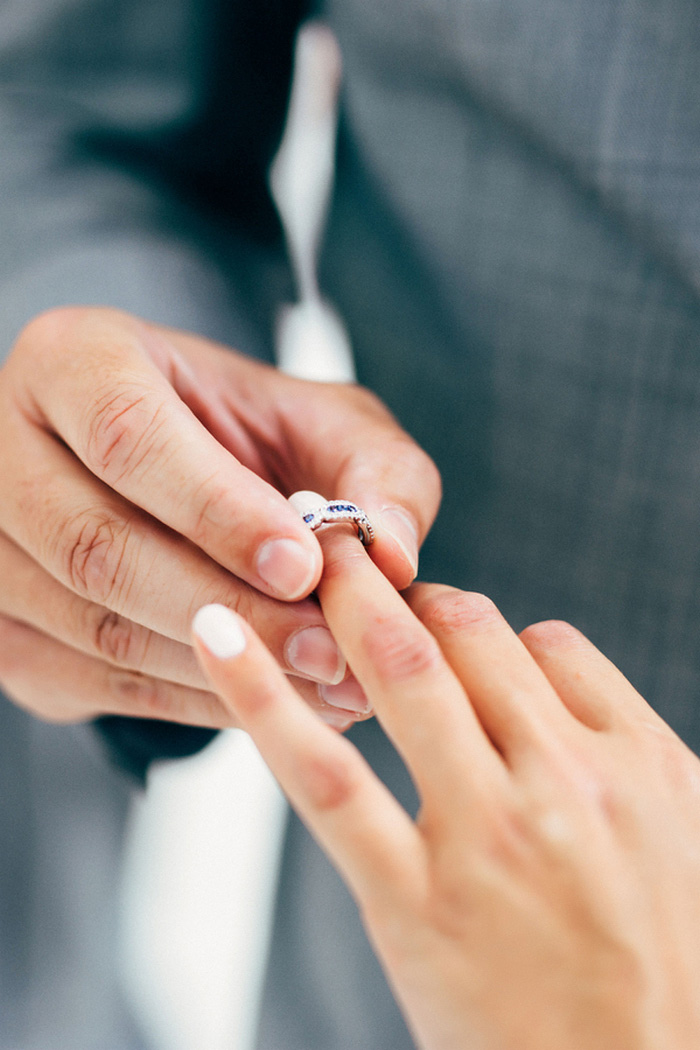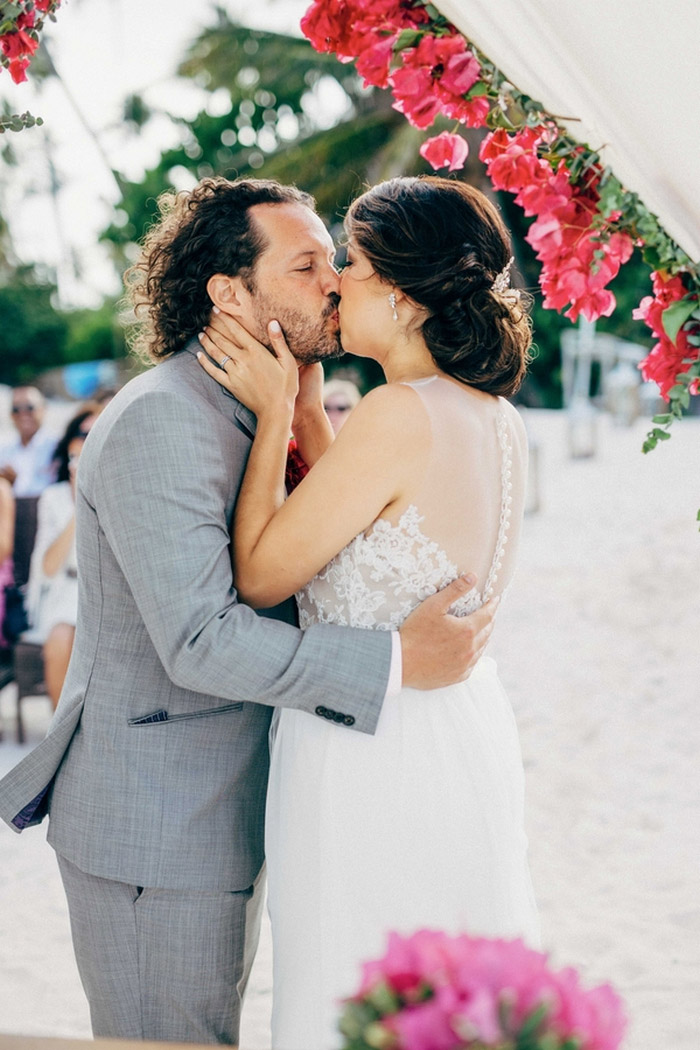 What were the highlights of the reception? 
Our first dance; everyone had sparklers lit while we did a bachatango and merengue dance. We didn't want anything slow and sappy. While our guests were waiting for us, our three year old ring bearer decided to do his own show for everyone. It was wonderful! During the speeches, the best man (whose wedding we went to in Spain) took the Spanish tradition of calling out a couple's names and asking them to kiss while the rest of the guests toast to them and shout out, "Viva!". It added a lot of fun and almost was a thank you to everyone for being there. Also, the best man's pants split when doing a slightly complicated dance move so my mom ended up in the bridal suite with him in his boxers while she mended his pants.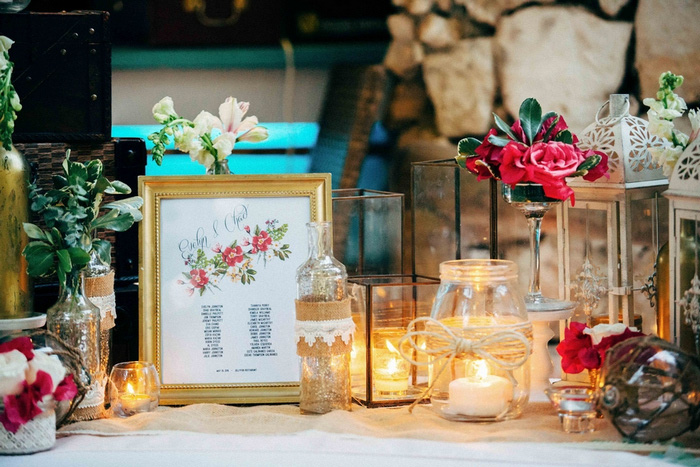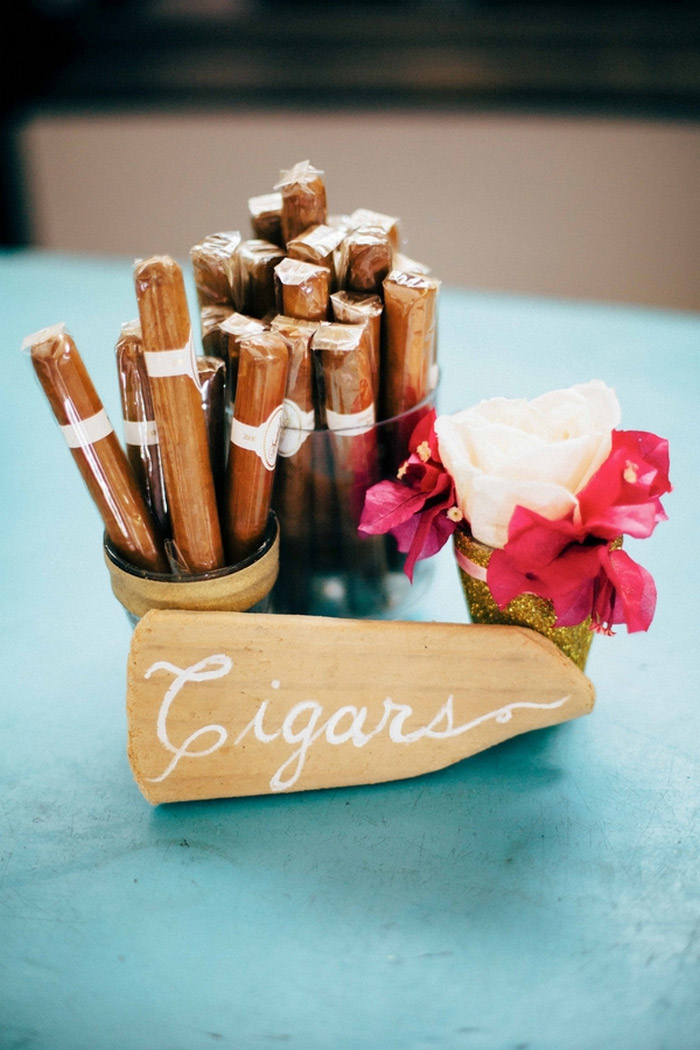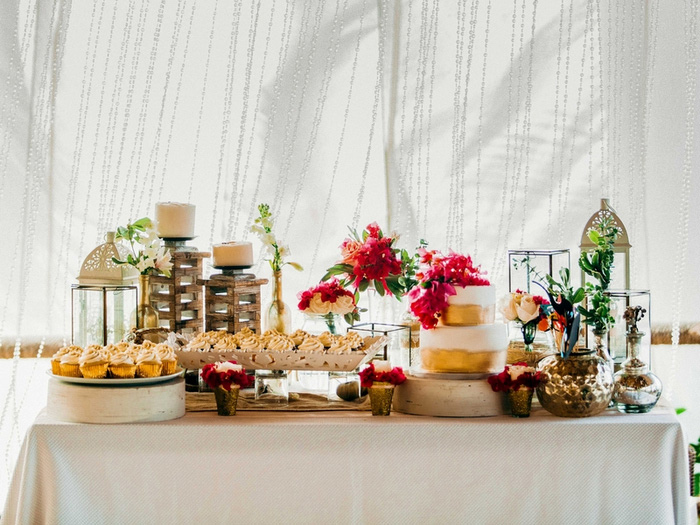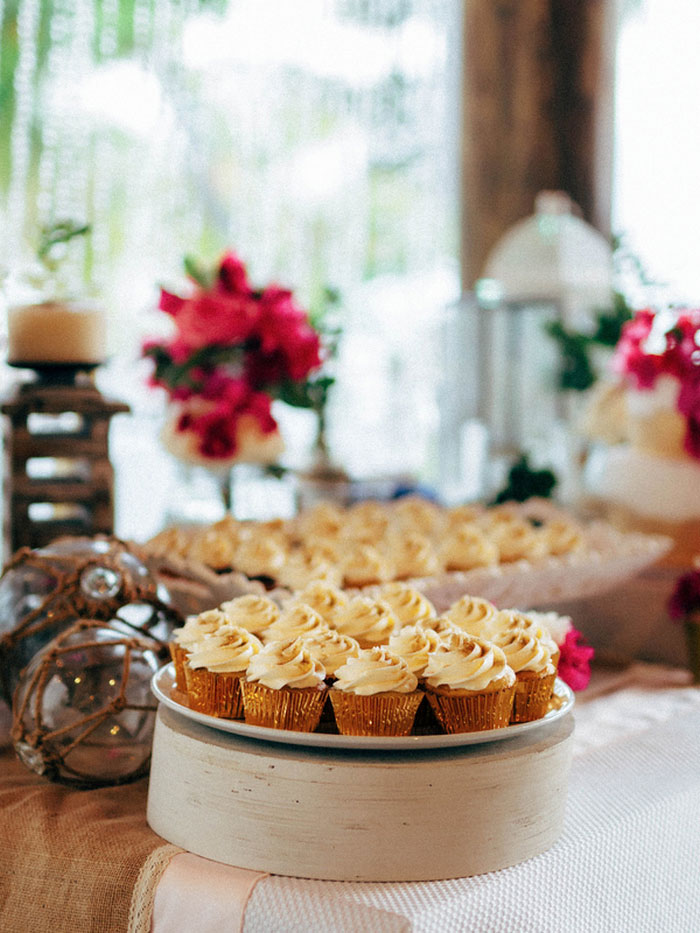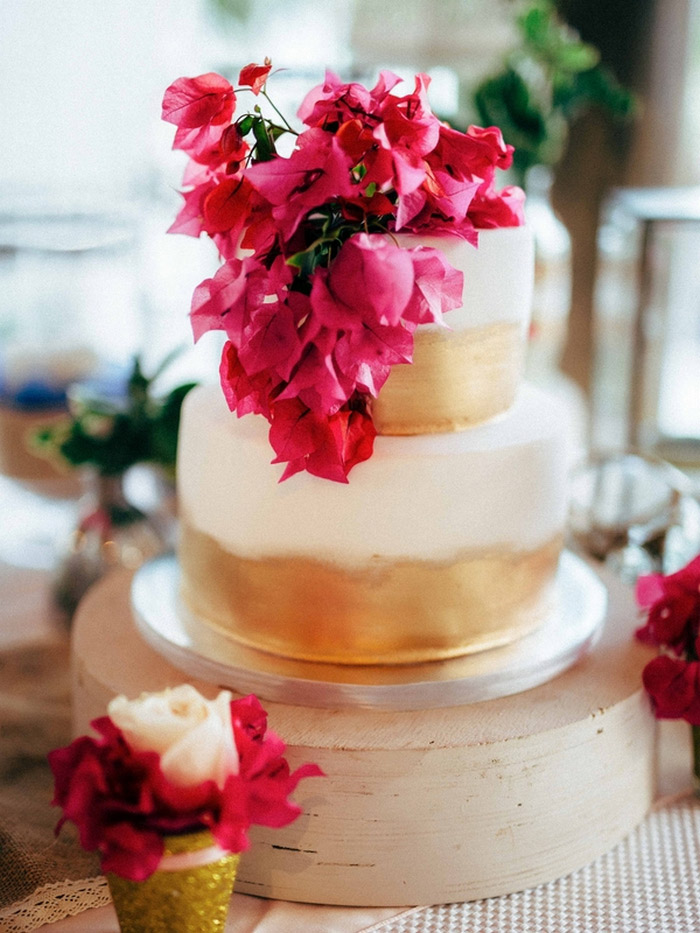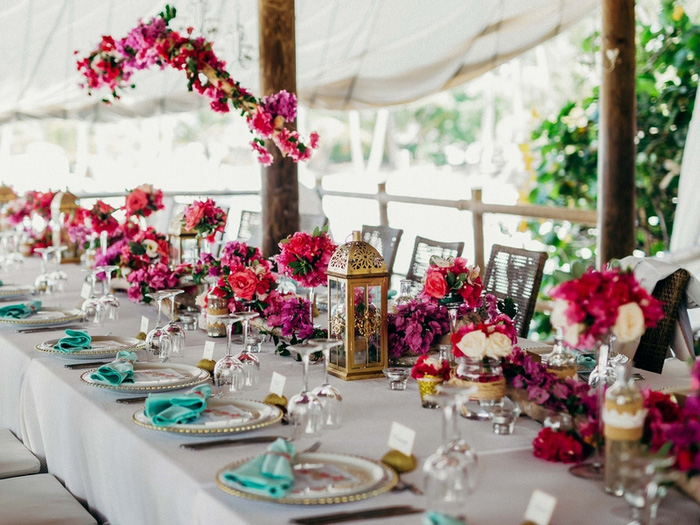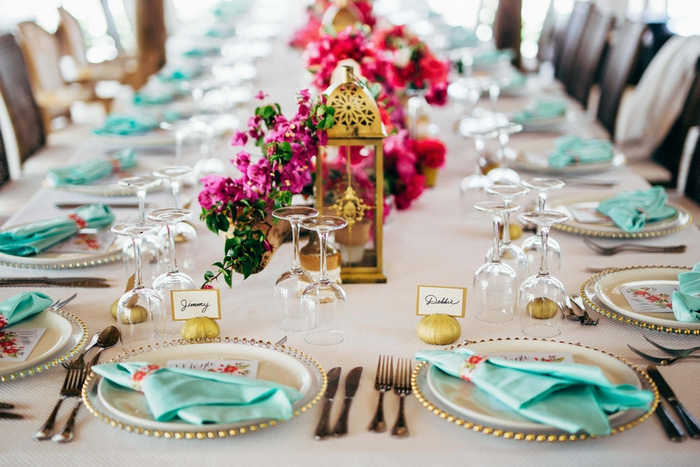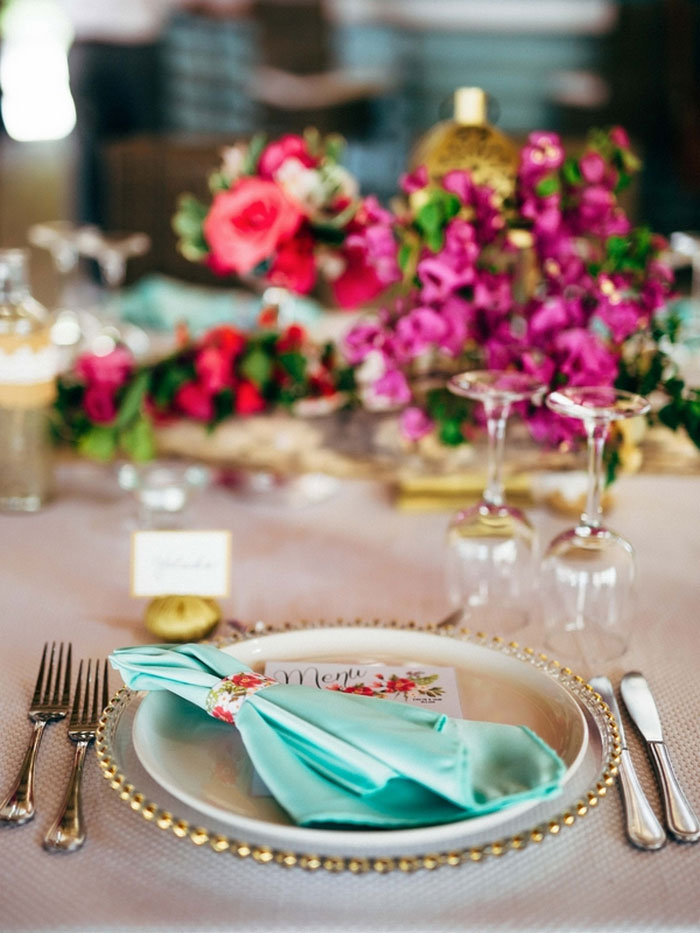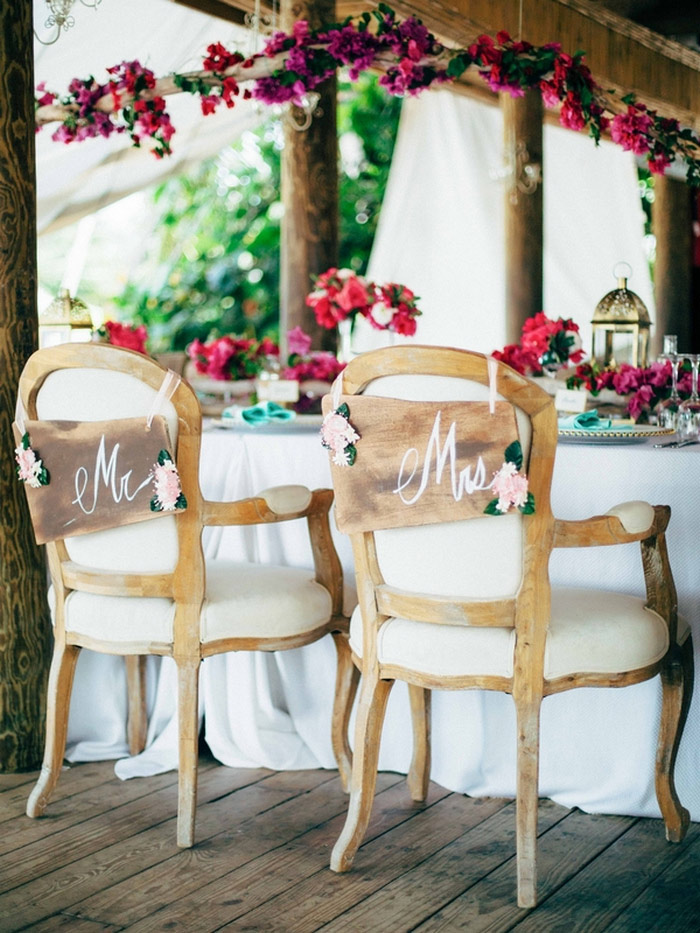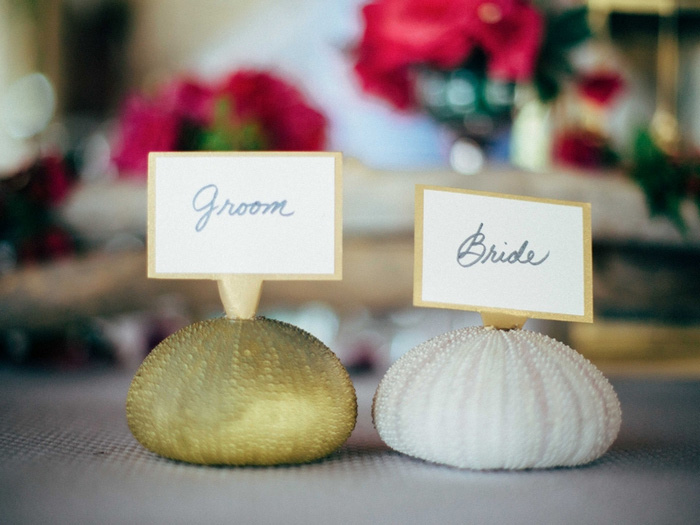 What was the best thing about having an intimate wedding? 
We were a large enough group to have a party, but small enough for us to really enjoy everyone's company. We were all on vacation together so everyone got to know each other beforehand and it made the wedding so relaxed and comfortable.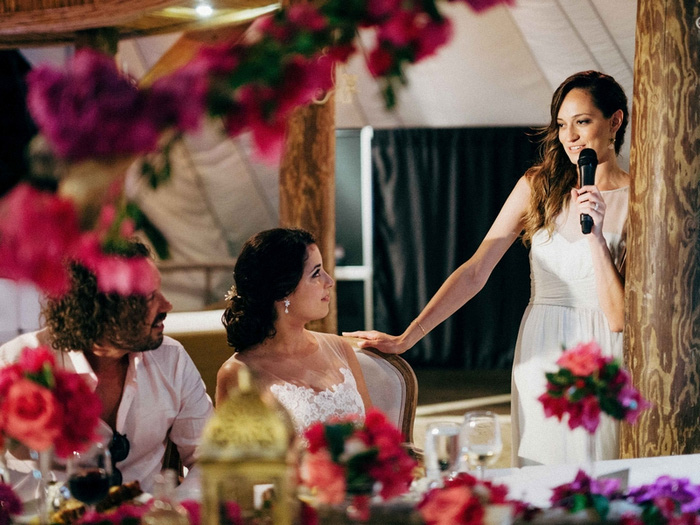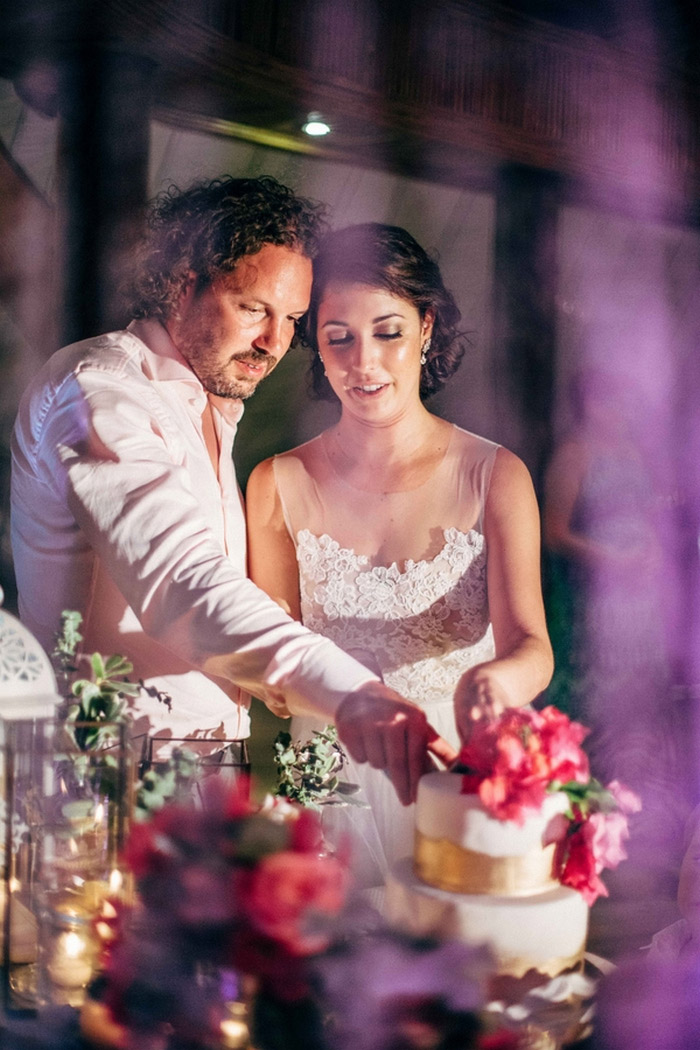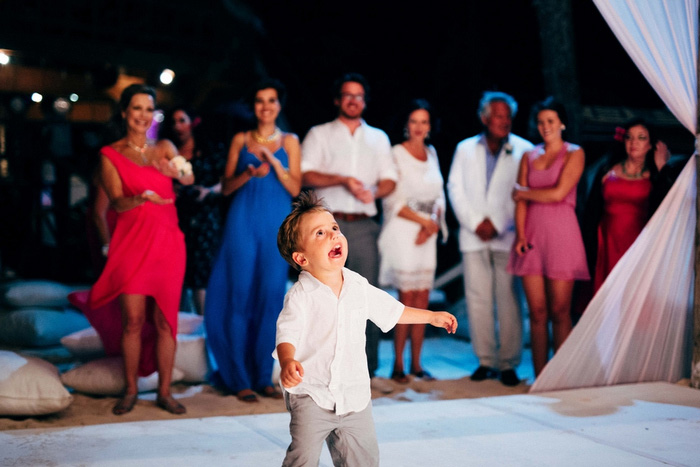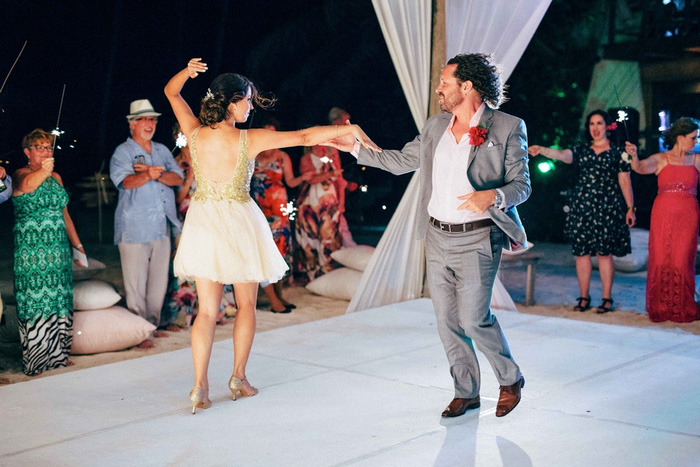 What advice do you have for couples who are considering an intimate wedding? 
Do it! It's so special to be able to spend time with your guests on the day and not feel like you're trying to get around to everyone. It also means that you'll have more time to soak it all in on the day. It goes so fast that it is important to take a step back and enjoy every moment without the pressure of having to divide your time between people you hardly know.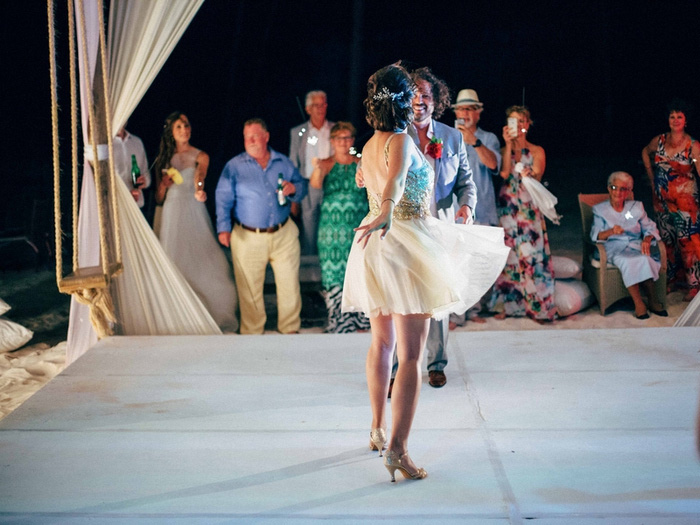 Vendors:
Photography: Asia Pimental Photography
Wedding Dress: Kimberley Day Bridal Designer
Reception Venue: Jellyfish Restaurant
Save