After having one too many stress nightmares about their big day, Carly and Leo realized that having a 150 + guest wedding wasn't worth all the anxiety that it was causing them. Wanting to keep their wedding day joyous and focused on the moment, they decided to scale things back significantly and limited their guest list to immediate family and close friends only. The couple rented a house on Airbnb and said their I Do's in a simple, but meaningful backyard ceremony complete with group vows in which their guests pledged their continuing love and support for the bride and groom and their relationship. They followed up their sweet ceremony with party bus karaoke and dinner at Elder Hall, making for one very memorable and delicious celebration!
A big thank you to Katy Weaver for sending us all the fun photos so we could share them with you guys today!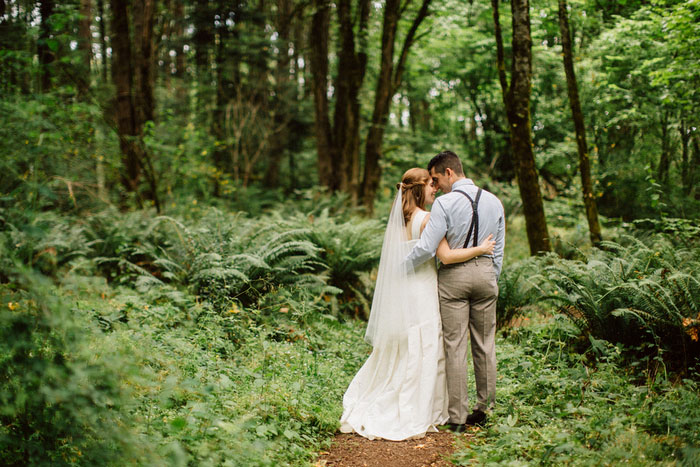 Carly, 27 & Leo, 29
Portland, Oregon

Wedding Date: June 27, 2015

Number of Guests: 16 for ceremony, 21 for dinner
Wedding Cost: $9,000
Wedding Ceremony Location: Private residence found on AirBnB
Wedding Reception Location: Elder Hall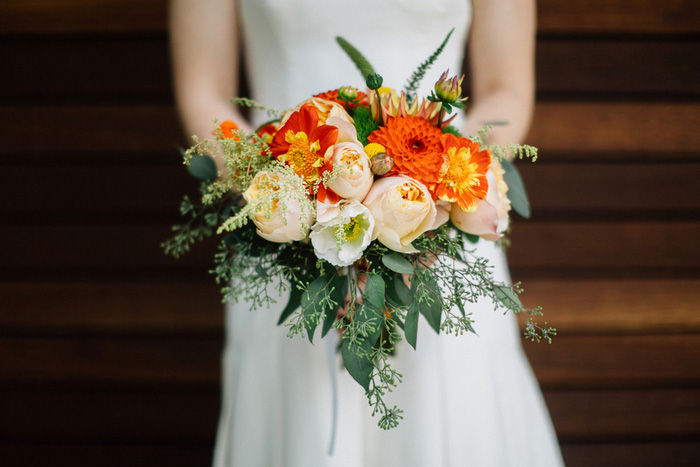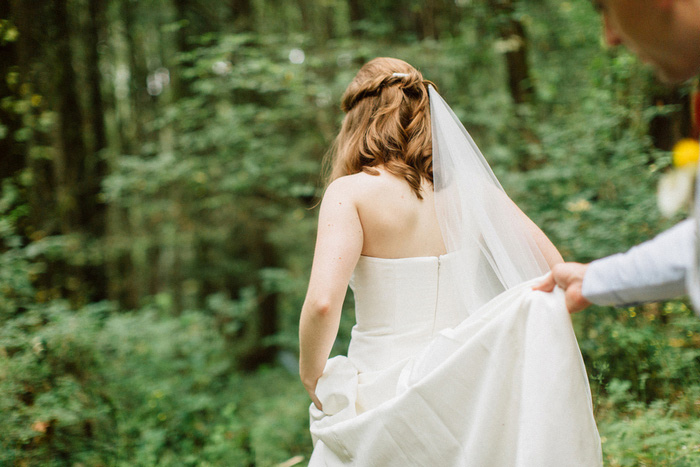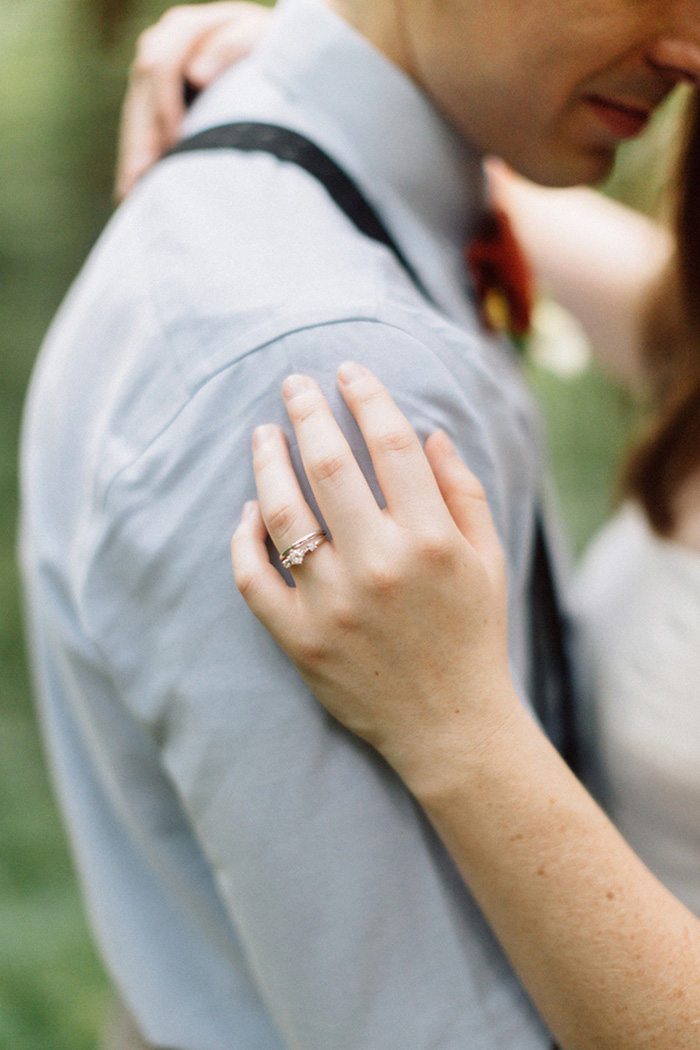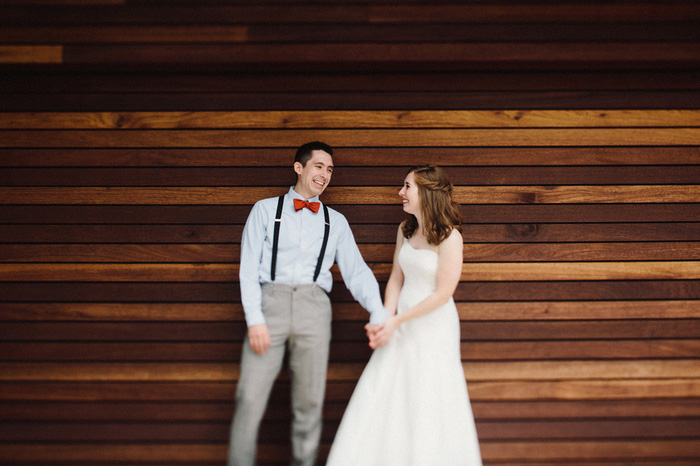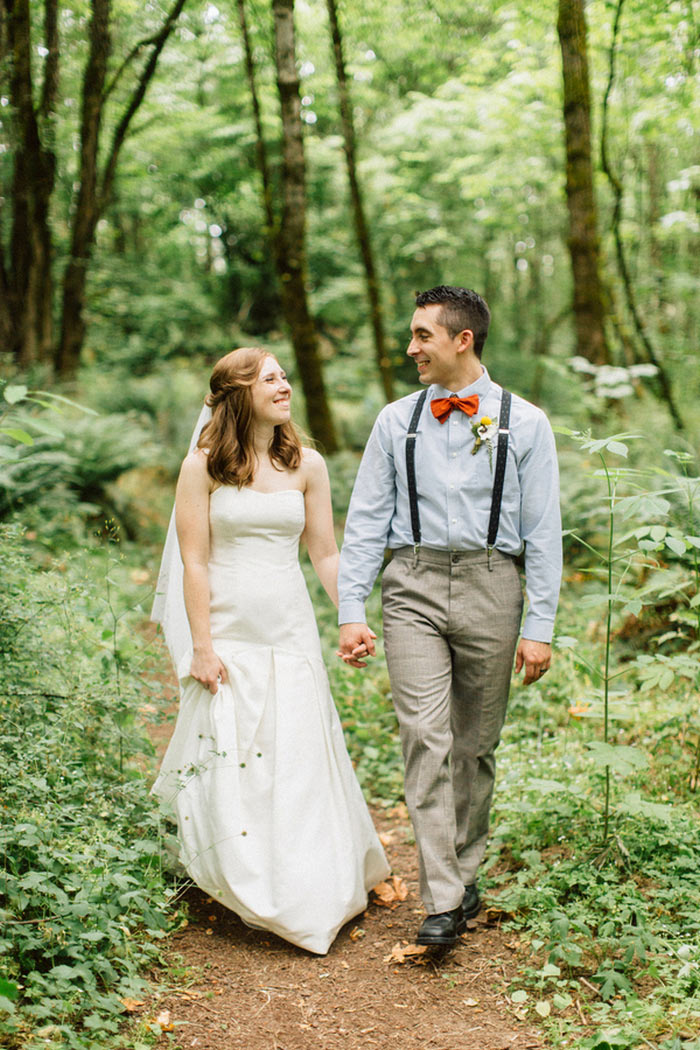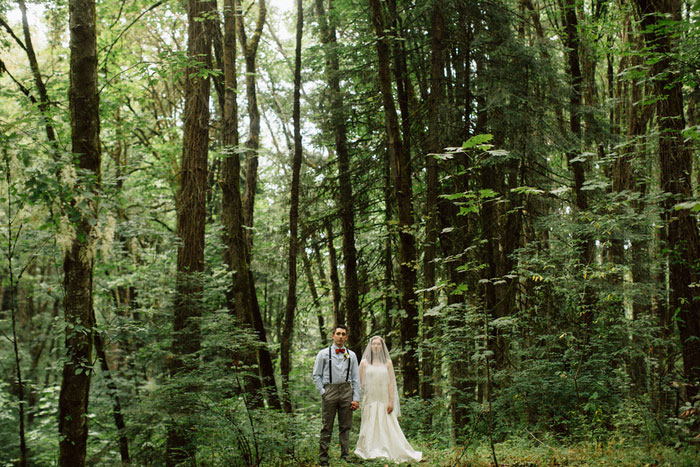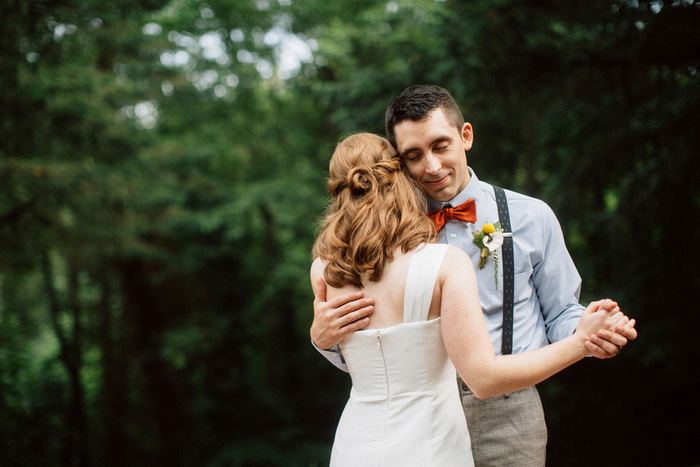 Why did you have an intimate wedding?
When we started planning, we were originally looking at a guest list of 150+ people. After several months of grinding out budgets, juggling logistics, and consistently having stress dreams, I realized I had lost sight of what I wanted our day to feel like – joyous, fun-loving, and being present in the moment. We considered eloping, but felt the day would be incomplete without our loved ones. After a visit with some close friends, we realized that we could have a small ceremony with immediate family and our best friends. In retrospect, it seemed obvious for two people who have close interpersonal relationships, but are bad in the spotlight. With an intimate wedding, we were surrounded by the people who have had the most impact on our lives, people we could not imagine getting married without.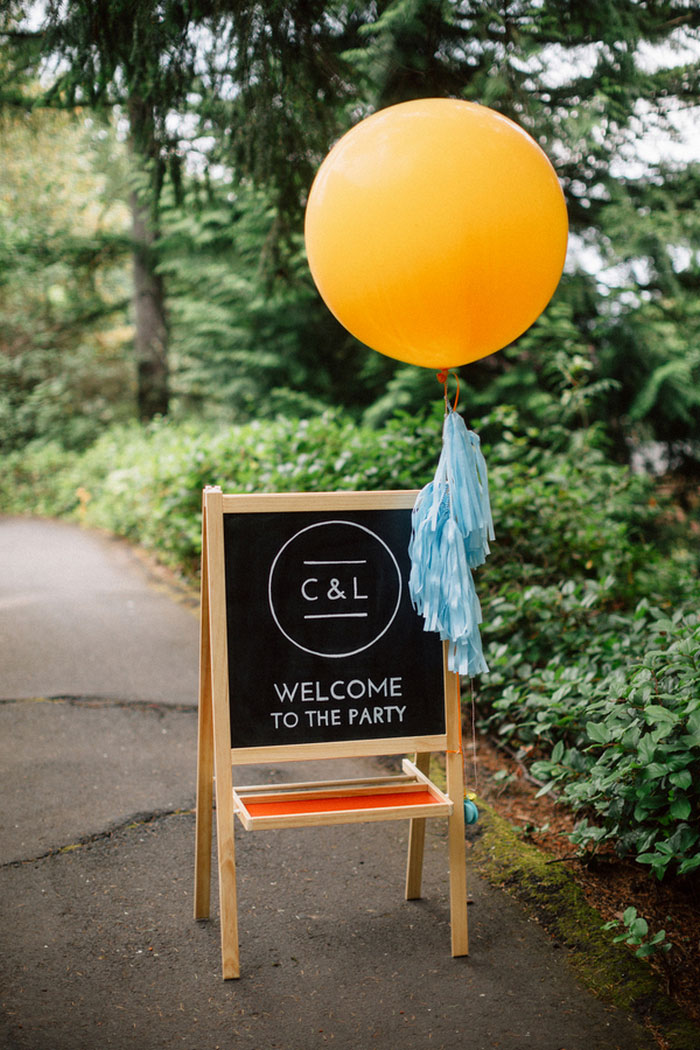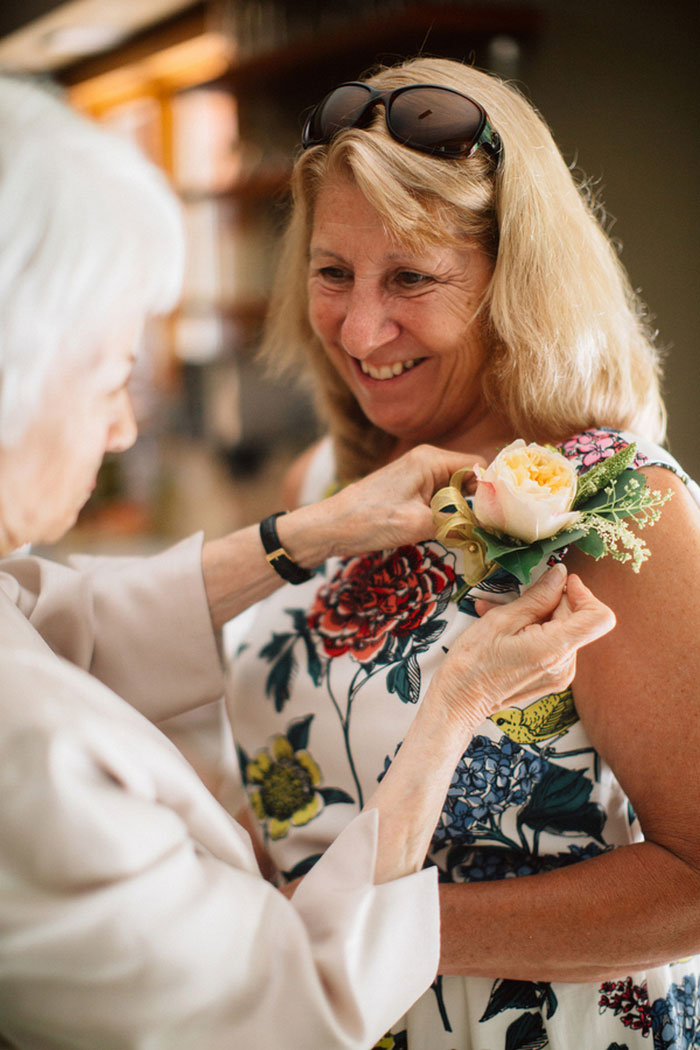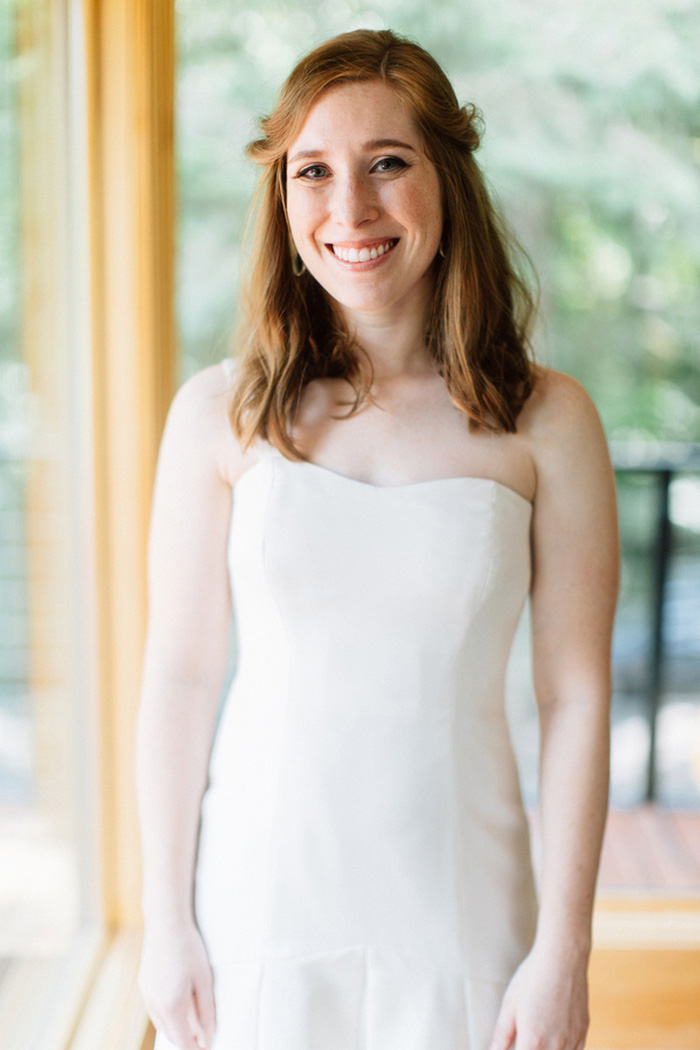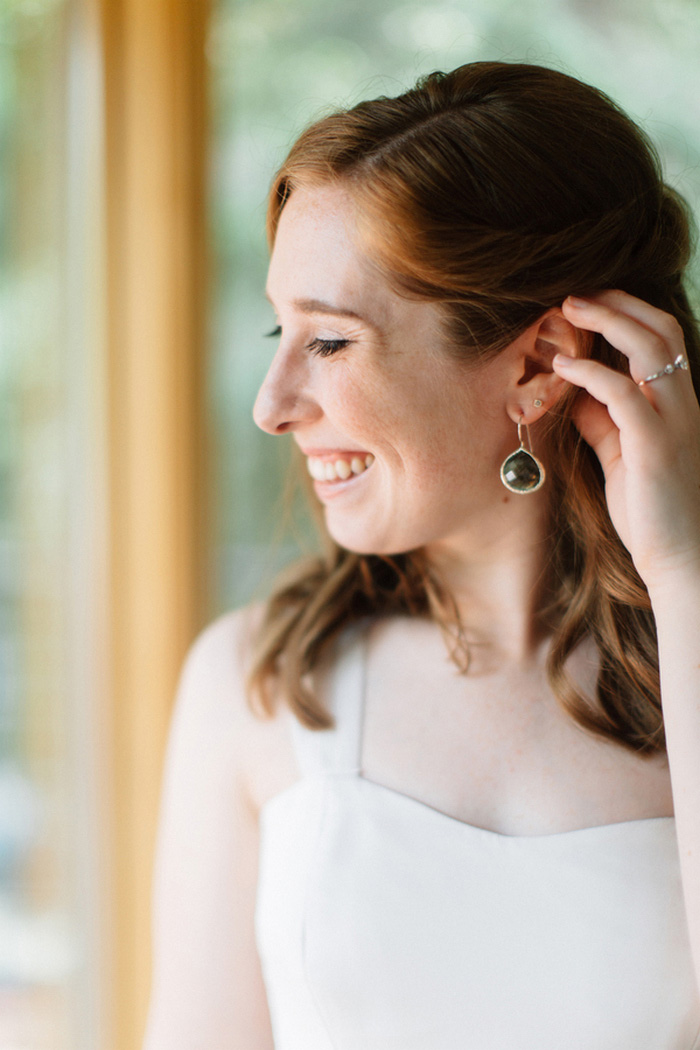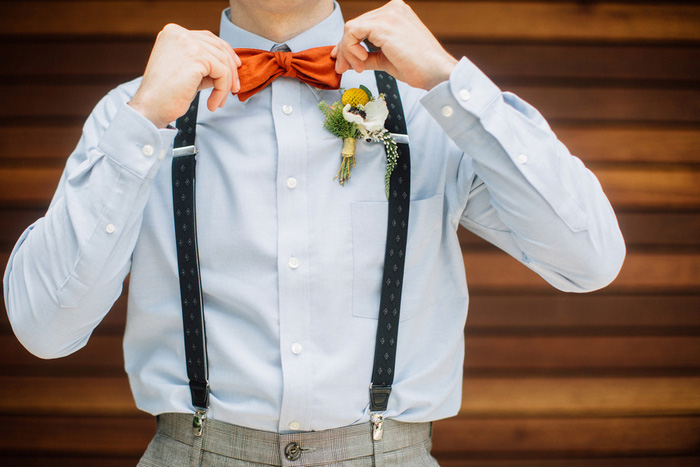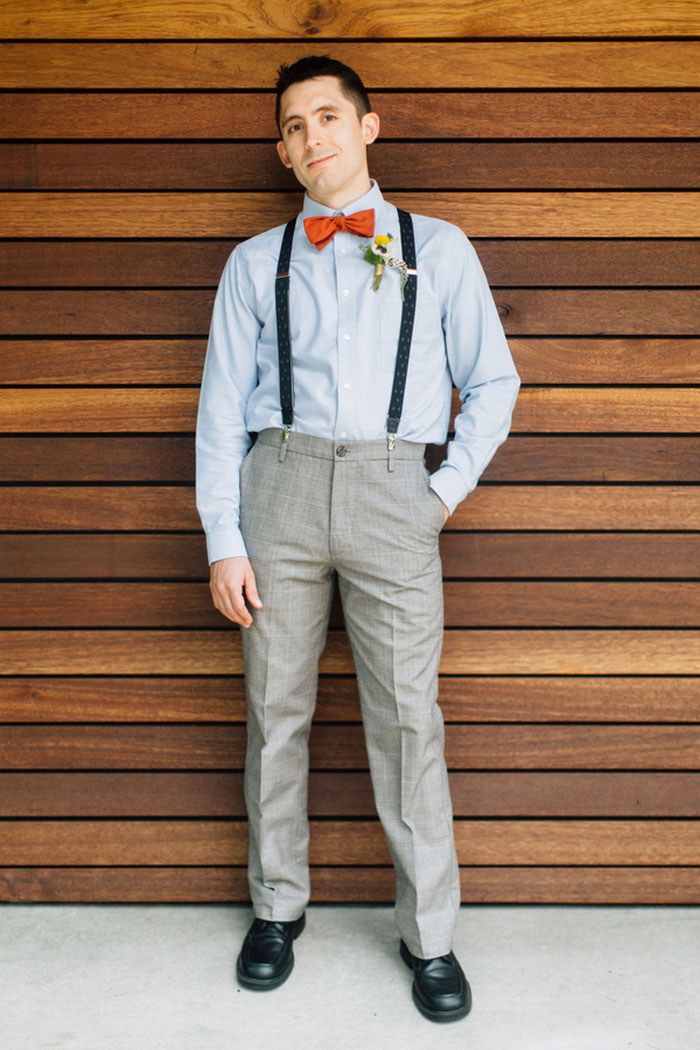 What are some of the challenges that you faced planning an intimate wedding?
Finding a venue was more difficult than I originally expected. I wanted to rent a large house for our families to stay in for the weekend in order to cut down on their travel costs. I also wanted a house with a yard that could double as the ceremony site. Many owners with large houses were not willing to book for less than five days or did not want events on their property. I spent close to a year researching online until I found our location, which truly could not have been more perfect. Be patient and continue to ask, it'll all come together.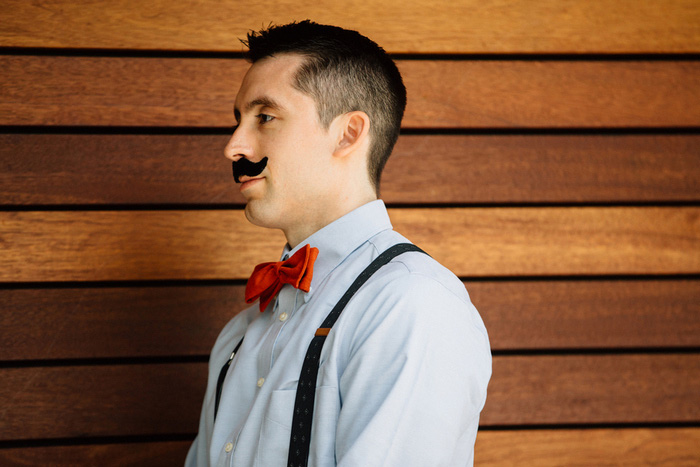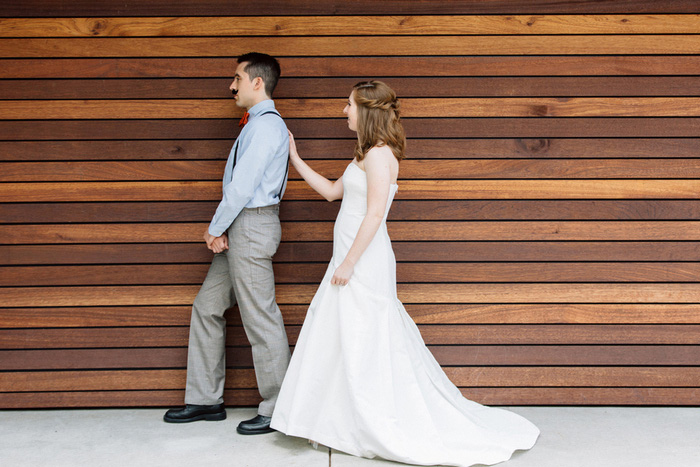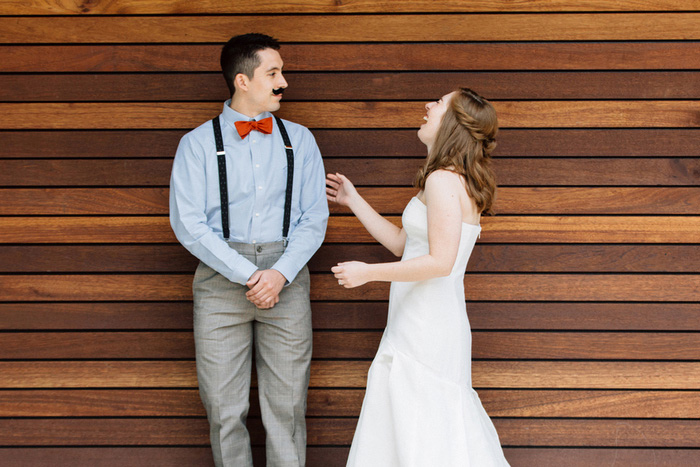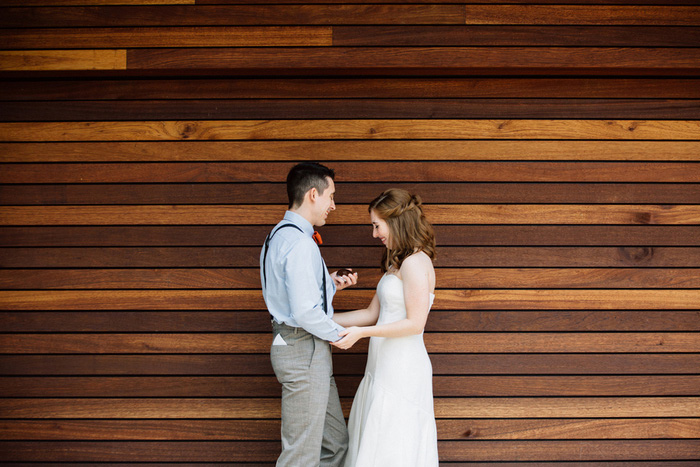 Was it difficult to pare down the guest list?
Yes! We decided to have a clear definition of who we would invite: immediate family and those in our wedding party. However, we realized that left out some very important people to us. We also struggled with whether or not to invite our best friends' significant others. In the end, we found ways to include them in the day or have them join us later for dinner.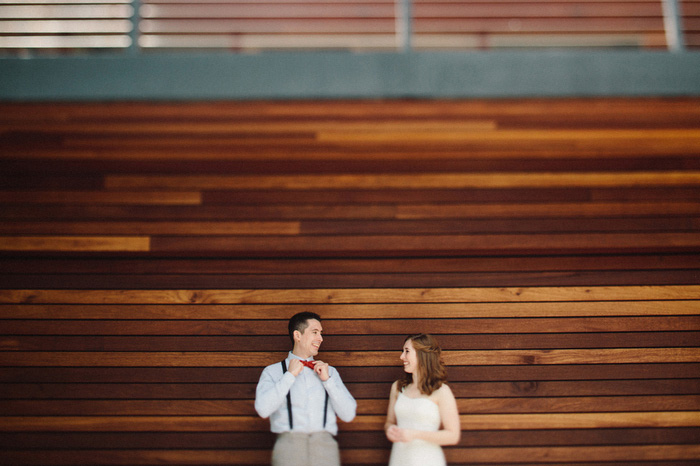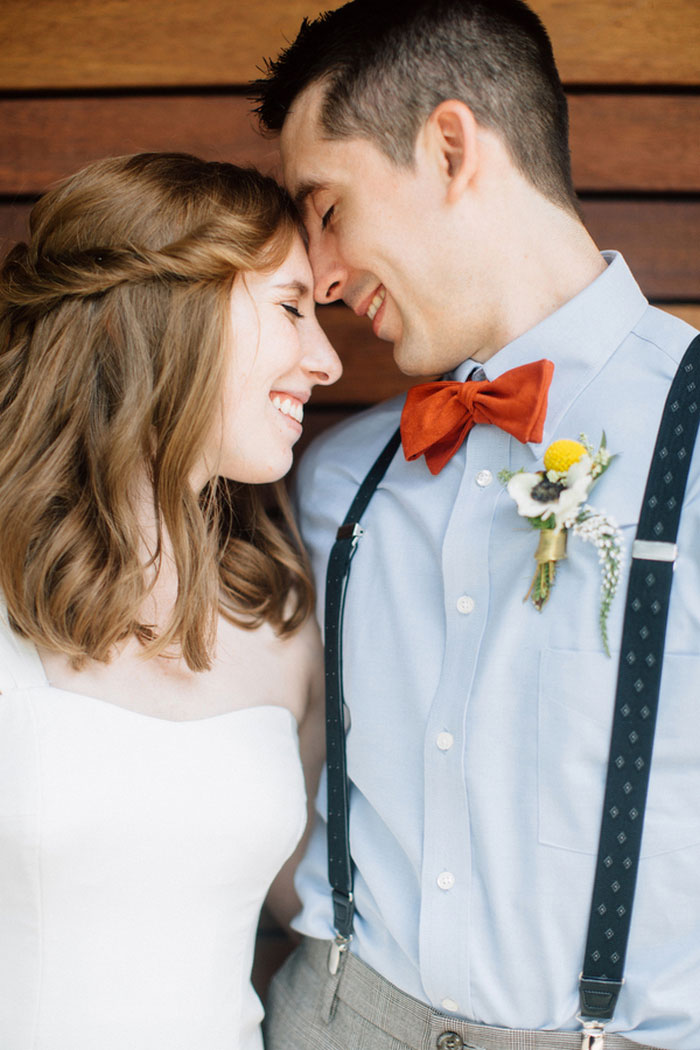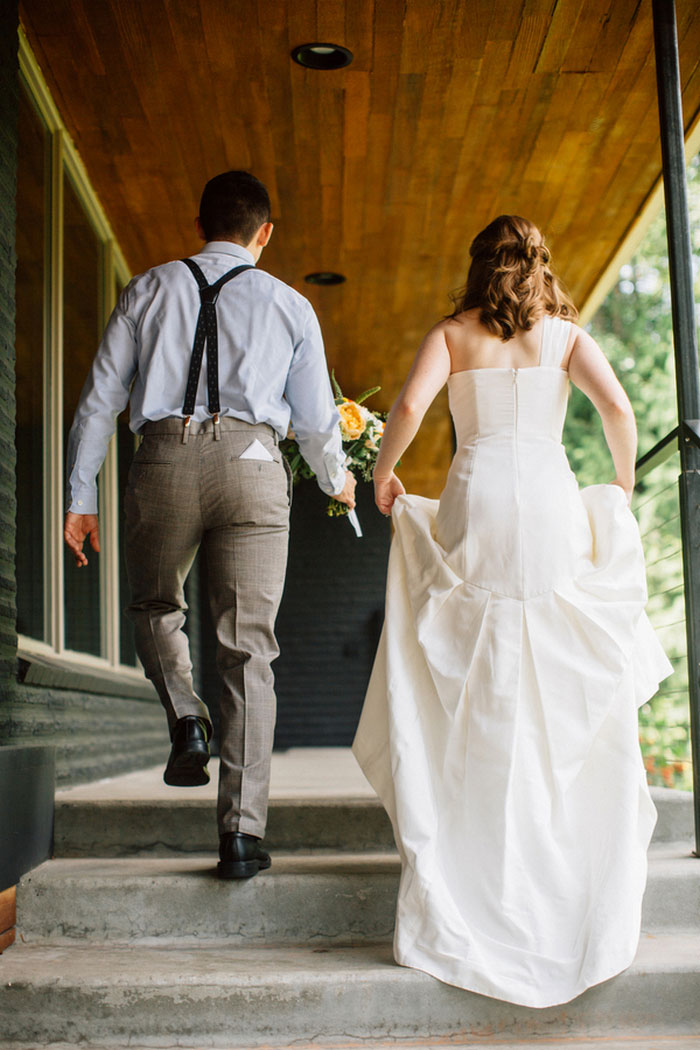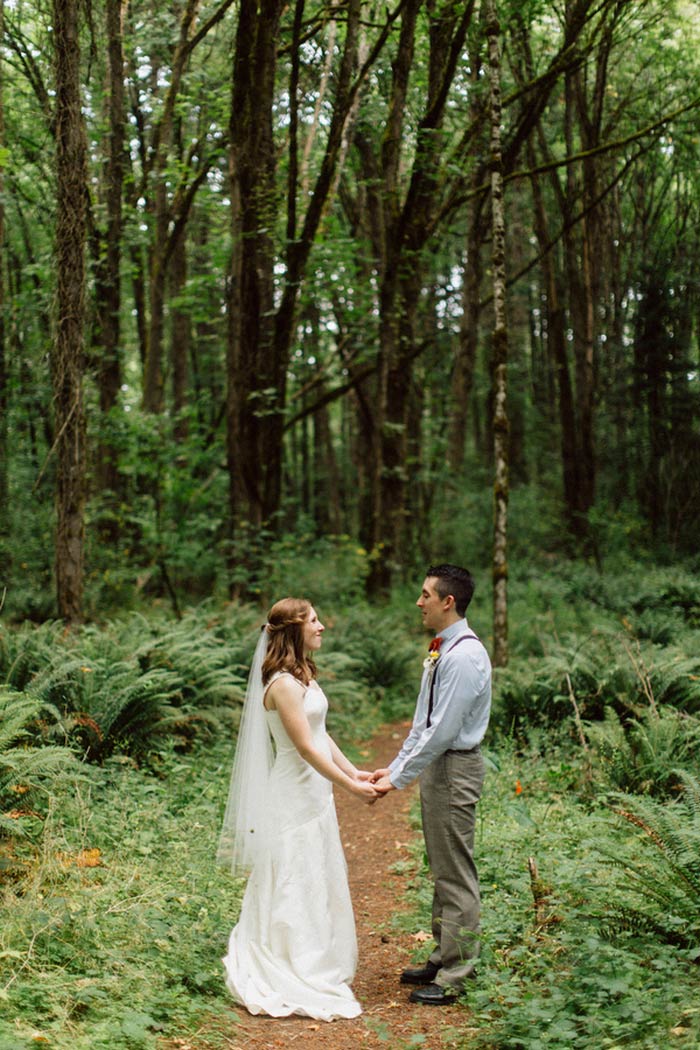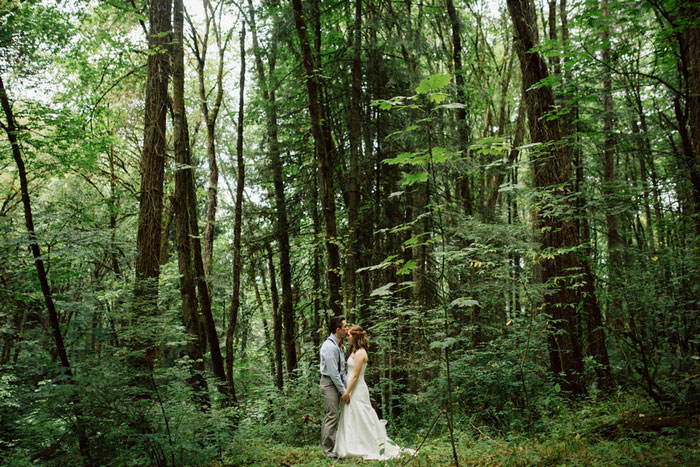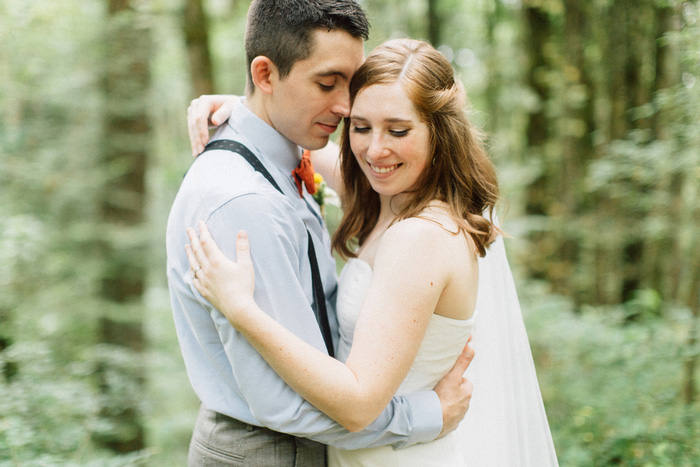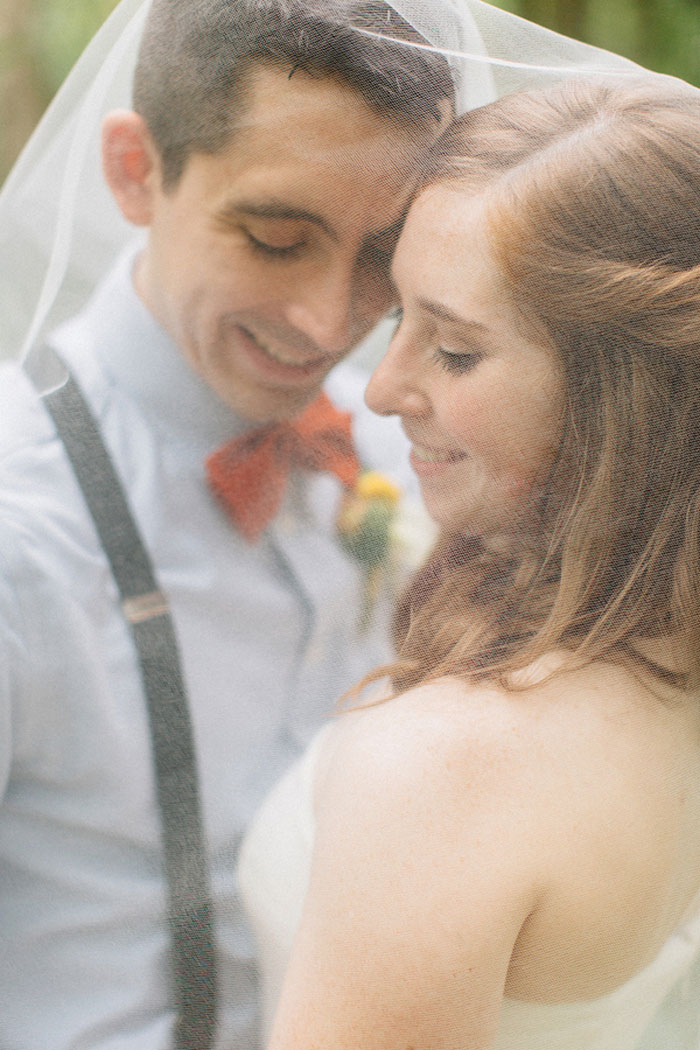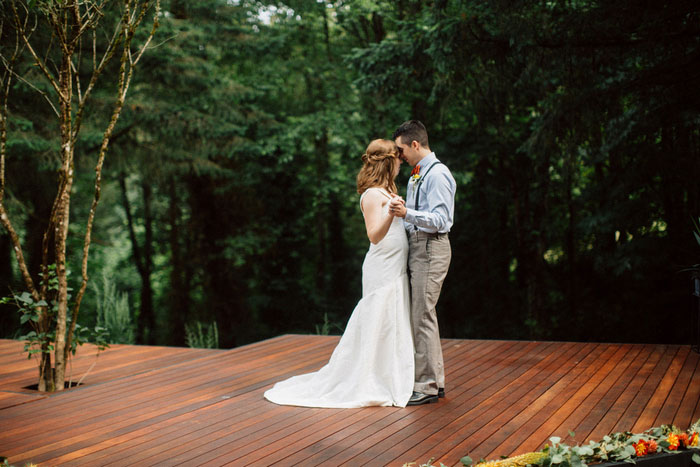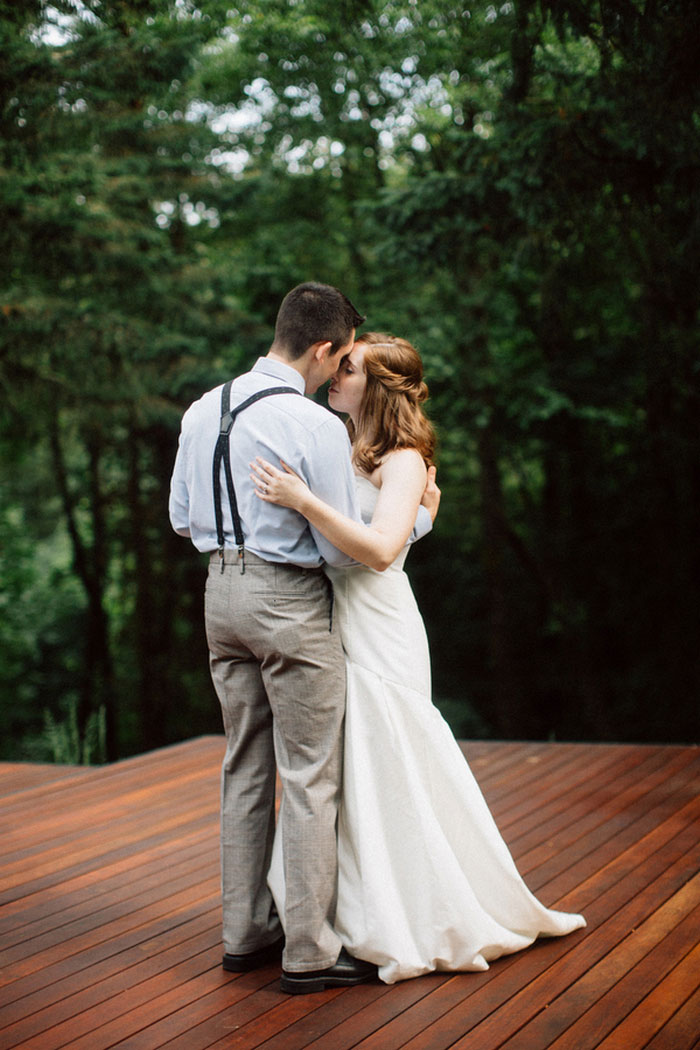 Did you have any 'issues' with the small guest list from friends and family? If so, how did you address them?
I know it was disappointing for our parents in some ways not to have our extended families there. We tried to be clear early on who we were inviting and our reasons behind it. They were all extremely supportive and respectful of our decision.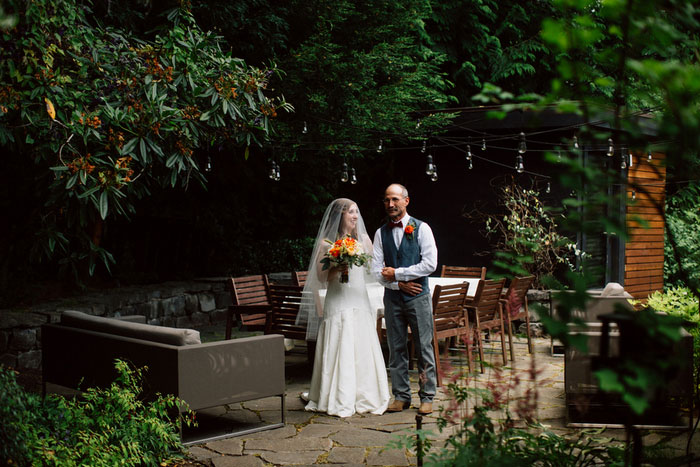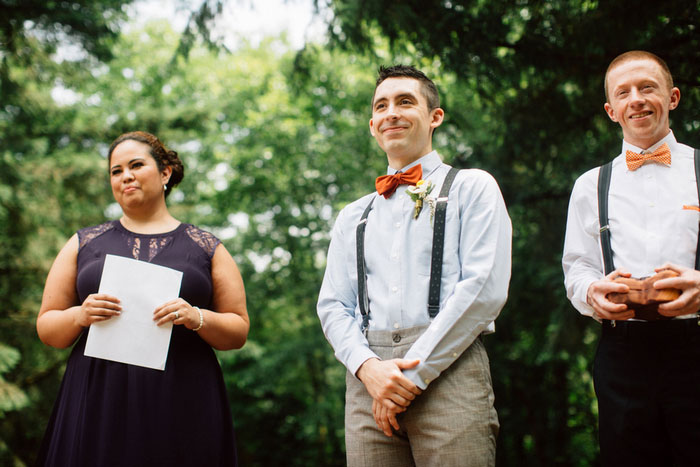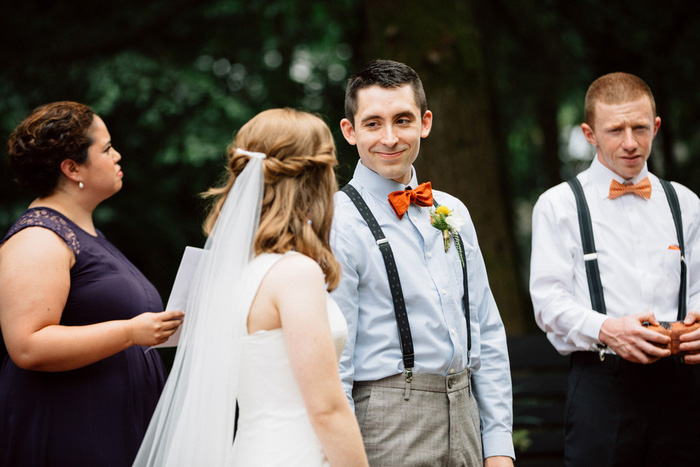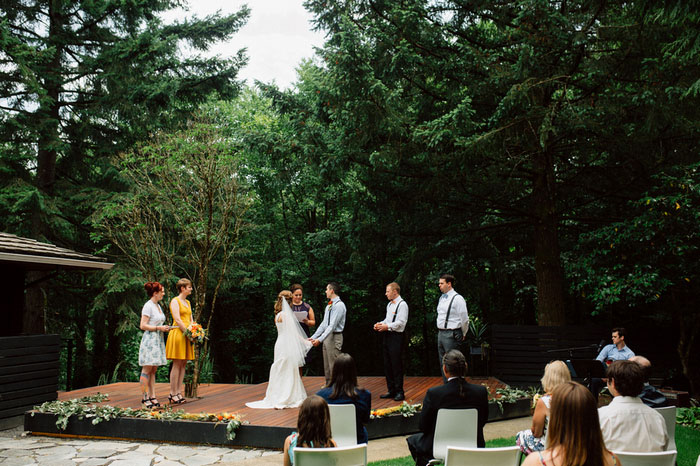 What were the highlights of the ceremony?
How can I choose? Seeing my dad all dressed up right before we walked down the aisle; the beautiful address our friend and officiant Ella wrote; our group vows when our family and friends swore their continuing love and support for our relationship; the ring box Leo's dad carved out of a tree from Corvallis, Oregon, where we met; and Leo's beaming smile as he said his vows, all accumulated into the most intensely loving moment I have ever experienced.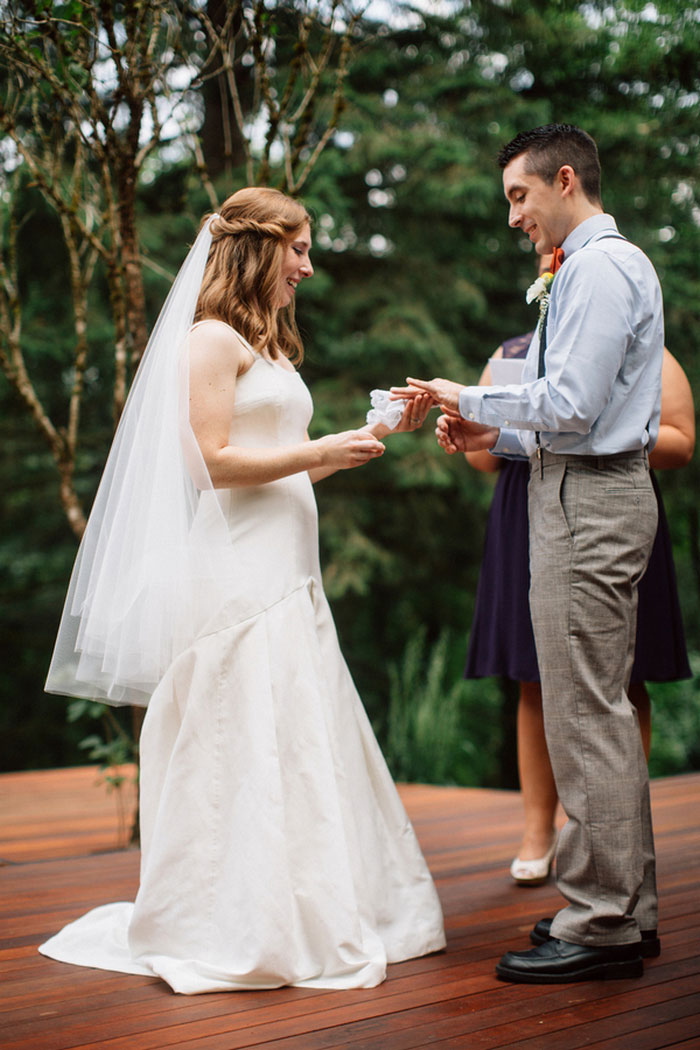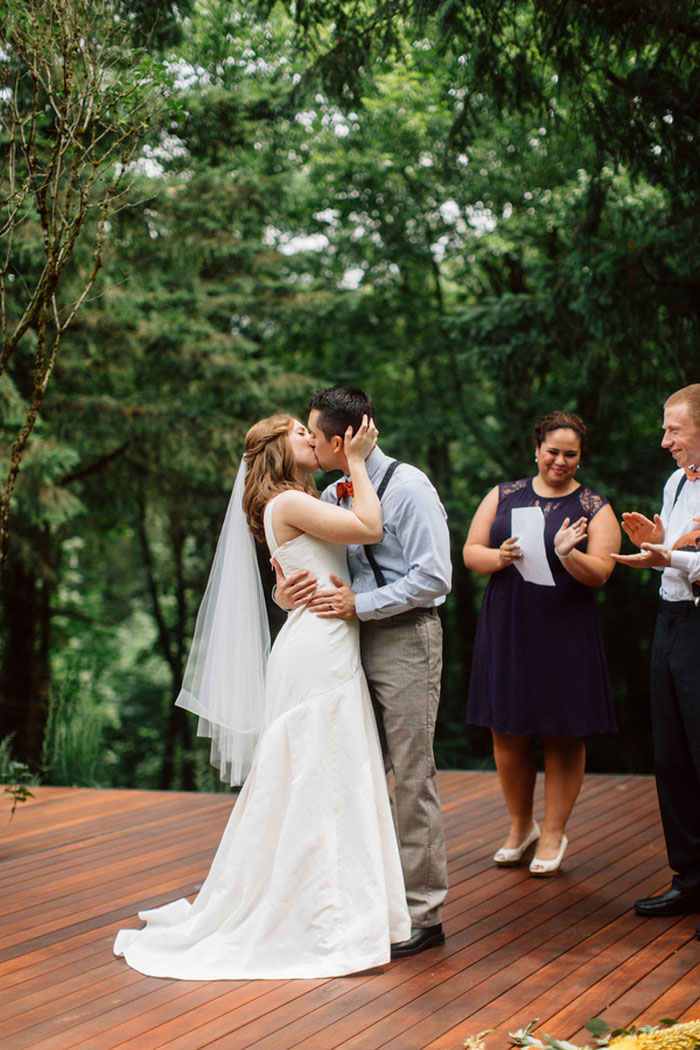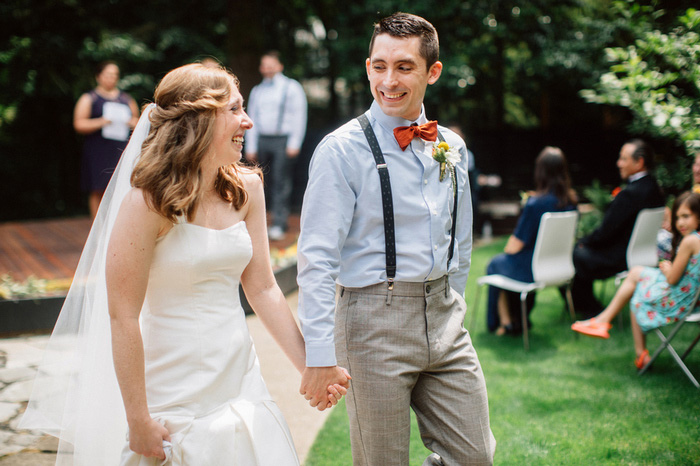 What were the highlights of the reception?
With the help of my parents, we rented a school-bus-turned-party-bus to get everyone from the ceremony to dinner and back. Watching Leo's brother and his fiancé sing "Love Shack" to each other and being serenaded by my grandmother to Nat King Cole's "L-O-V-E" were definite highlights. At Elder Hall we had one of the most incredible meals I've ever had in Portland, which has no shortage of outstanding restaurants. Also, the cake our sister-in-law made with frosting made from Rogue's Hazelnut Brown Nectar Ale.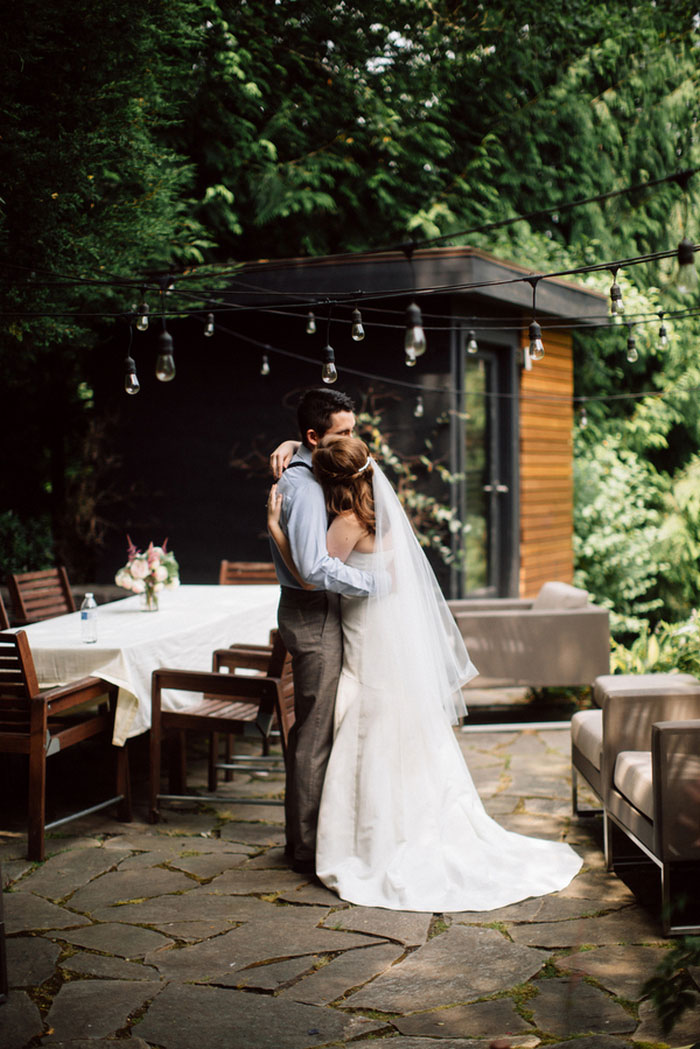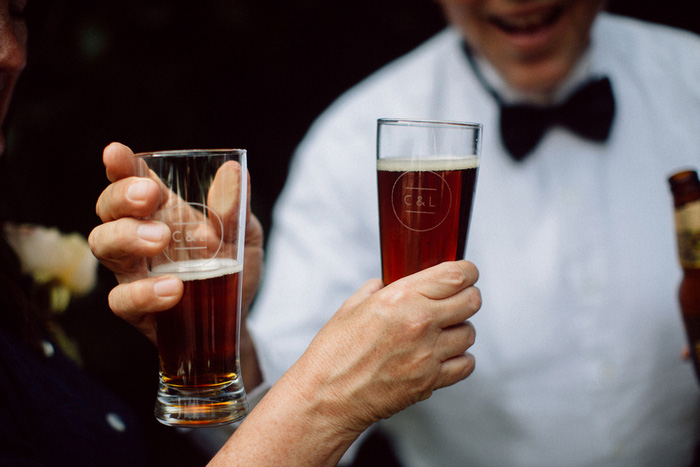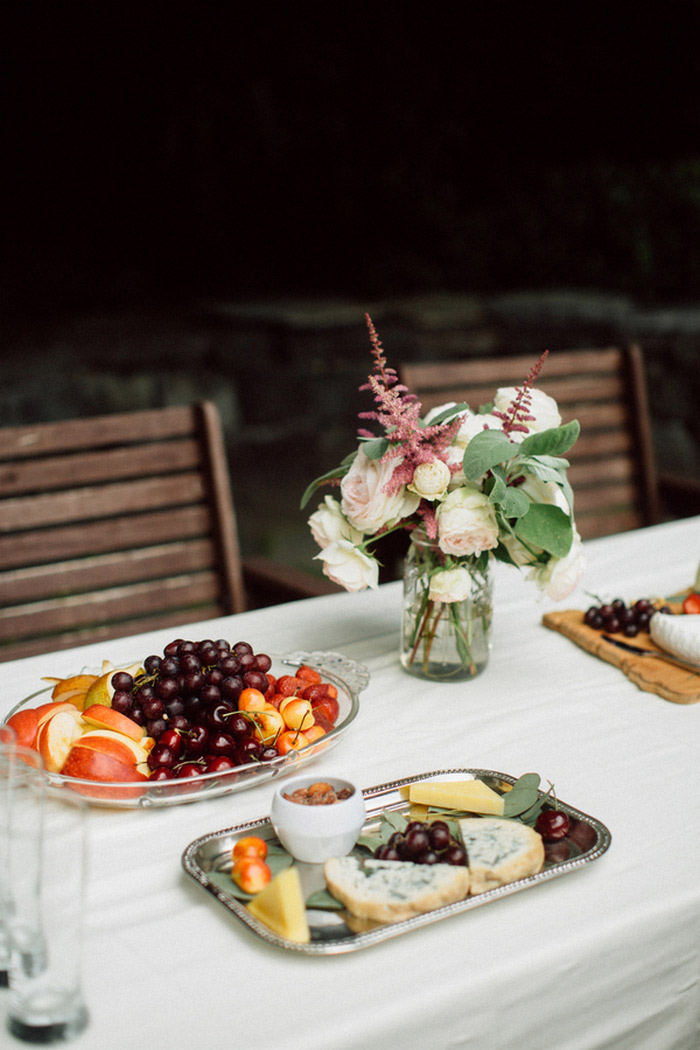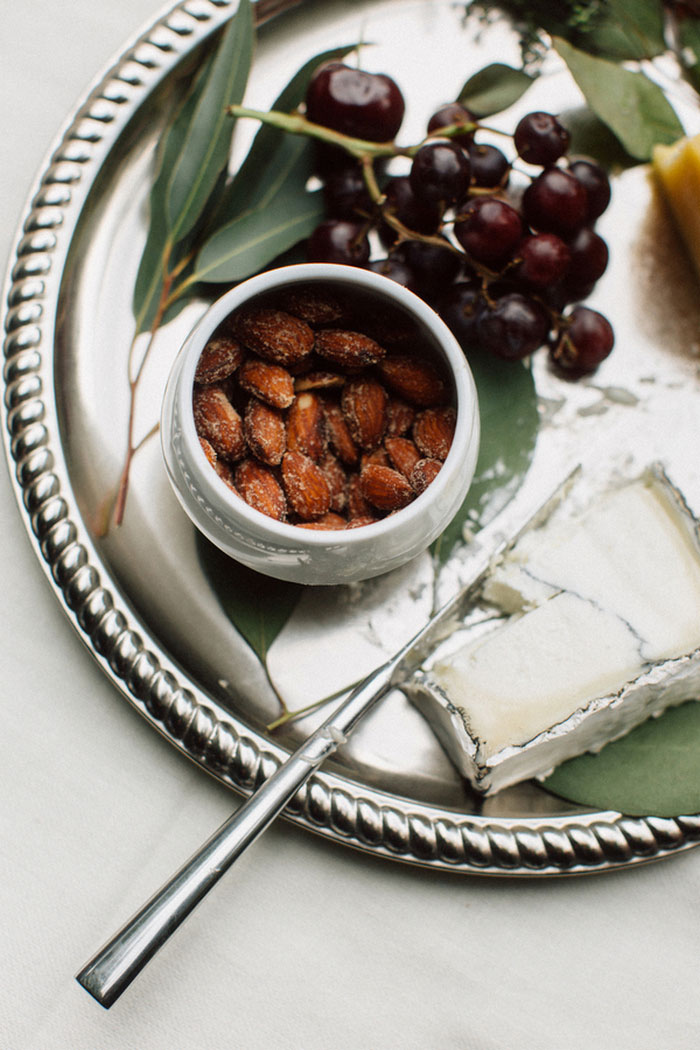 What was the best thing about having an intimate wedding?
Being able to fully celebrate and be present with every one of our loved ones.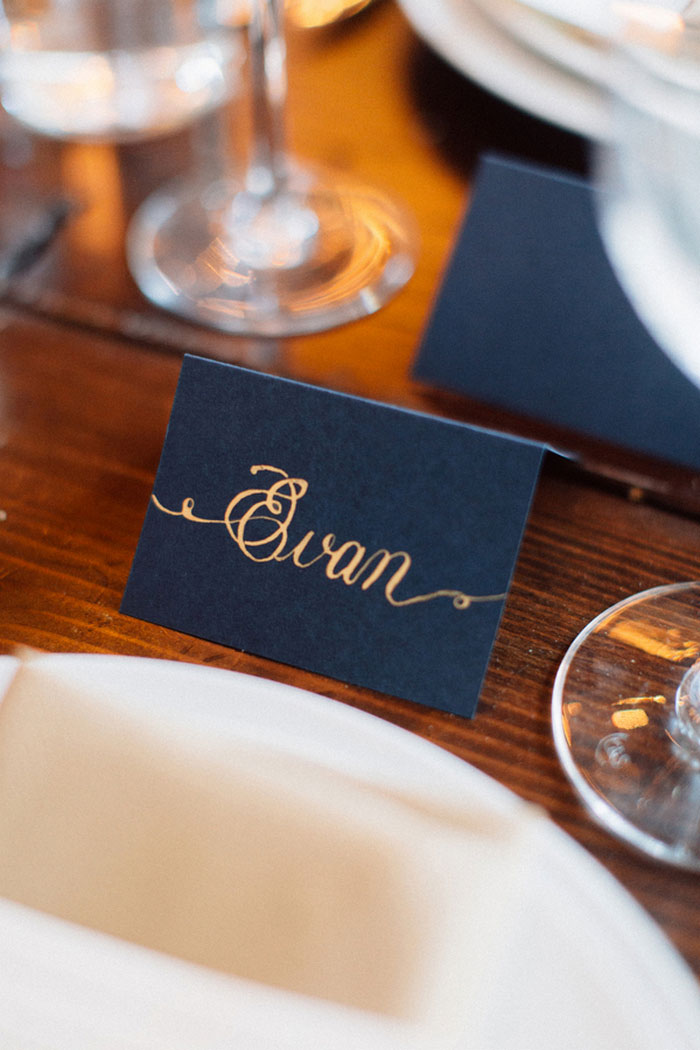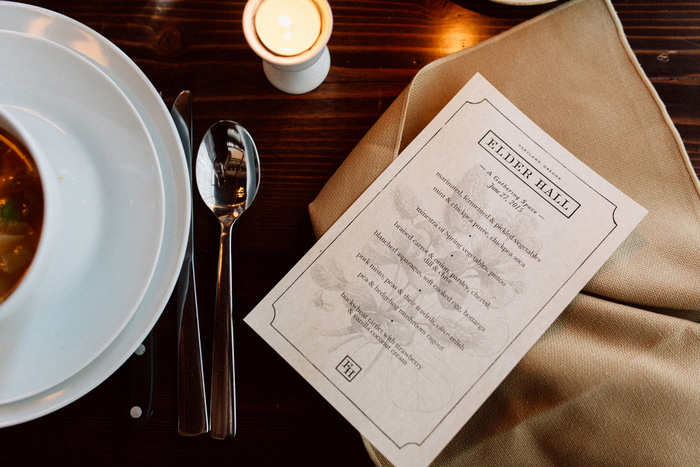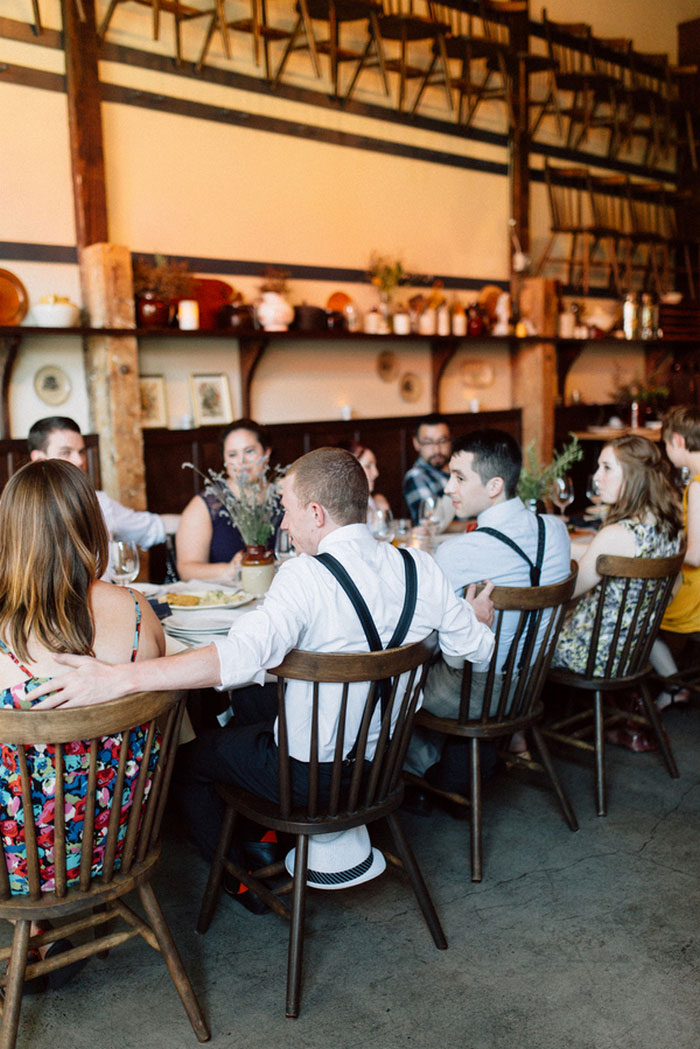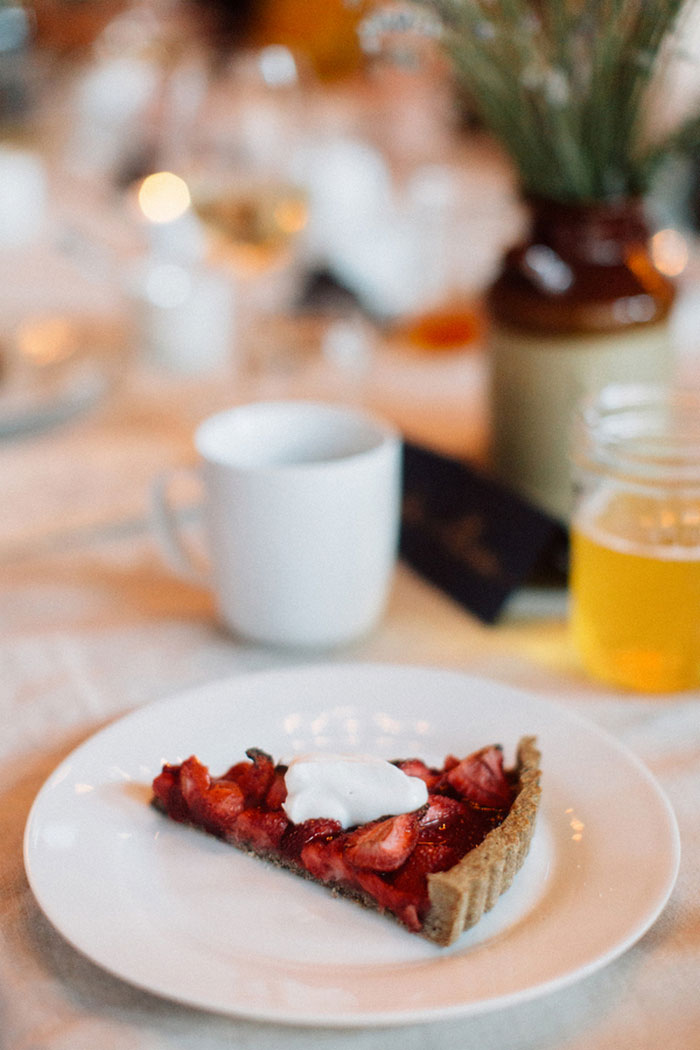 What advice do you have for couples who are considering an intimate wedding?
Get everyone involved (yes, everyone). When people contribute, they have a greater sense of pride and belonging. We also had a potluck the night before so everyone could meet and mingle, which relieved a lot of nerves and awkwardness. I stole this idea from Julep to have mini-button nametags with not-true-facts about our guests (their reactions were hilarious). Most importantly, everyone will follow your lead. If you're happy and excited, they will be as well.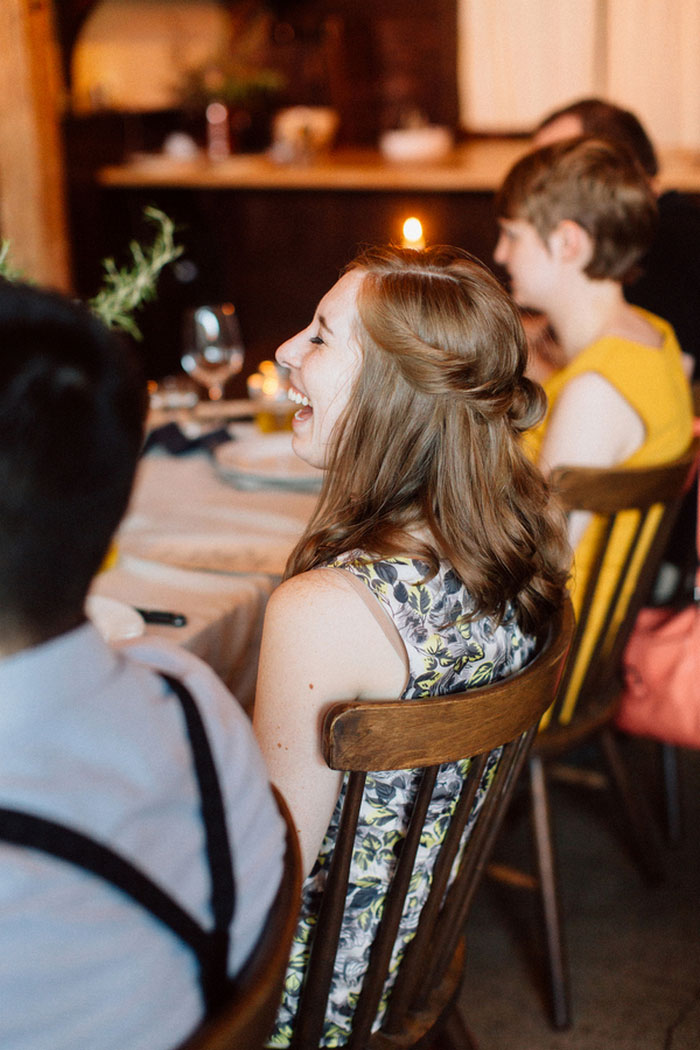 Vendors:
Hair & Makeup: Julie Senders, The National Beauty
Photographer: Katy Weaver

Florist: Line + Design
Musician: Noah Stroup
Transportation: Old School PDX & Portland Black Car
Dinner: Elder Hall

Dress: J.Crew bought on consignment from Brides for a Cause
Earrings: Margaret Elizabeth

Groom's Attire: JC Penney

Groom's Bow Tie: Wickham House