At the mercy of the U.S. government – due to visa issues for the groom – and with only 90 days to plan and execute their wedding, Kathleen and Charles had to quickly decide what was most important to them and what details weren't worth their time. The couple chose a short yet traditional ceremony, but opted to get creative with the rest of their wedding planning. They enlisted the help of their family and friends to make the details of their day extra special, and despite the short time frame, the newlyweds couldn't have been happier with the results of their gorgeous plantation wedding!
Special thanks to Mick Schulte for sharing all the beautiful photos of Kathleen and Charles's day with us!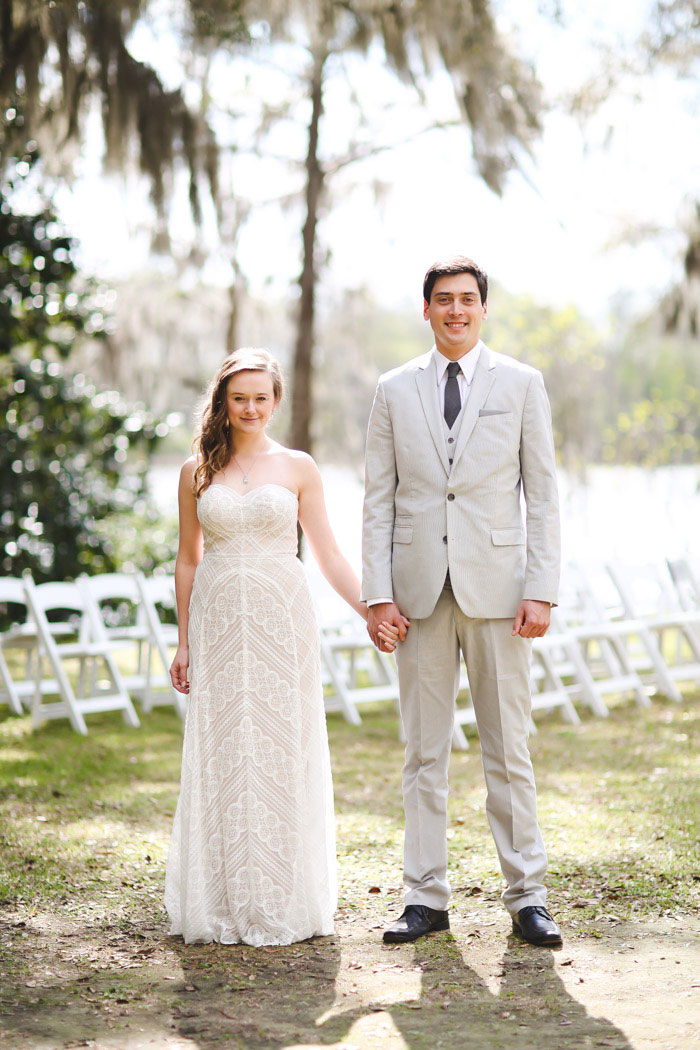 Kathleen, 29 & Charles, 26
Georgetown County, SC
Wedding Date: March 28, 2015
Number of Guests: 60
Wedding Cost: $10,000
Wedding Ceremony Location: Hopsewee Plantation
Wedding Reception Location: Hopsewee Plantation Tea Room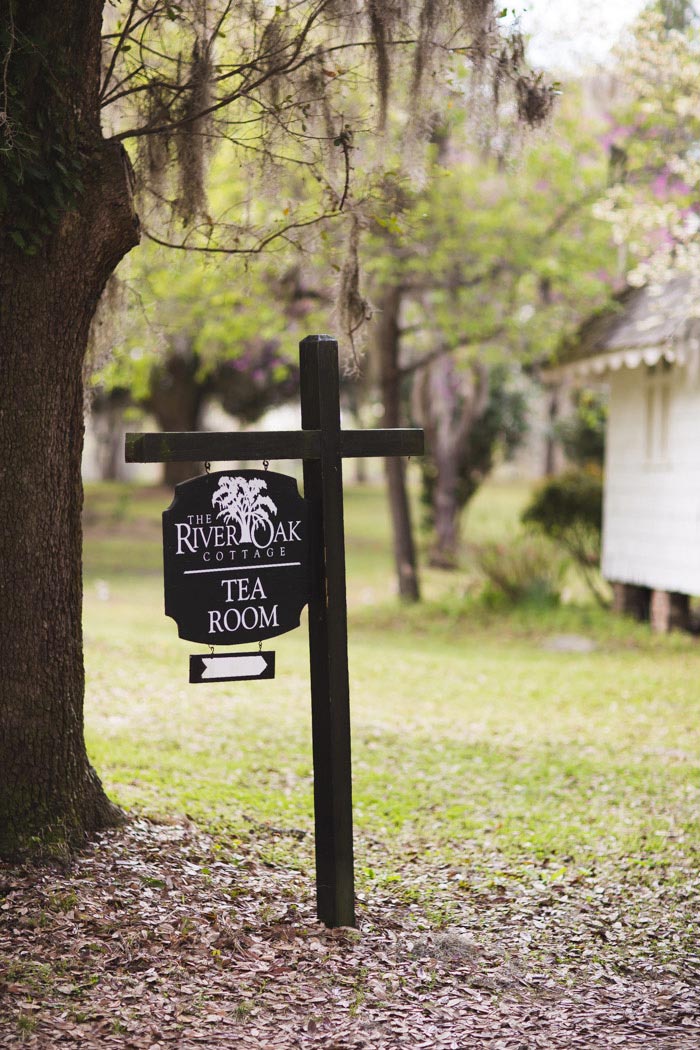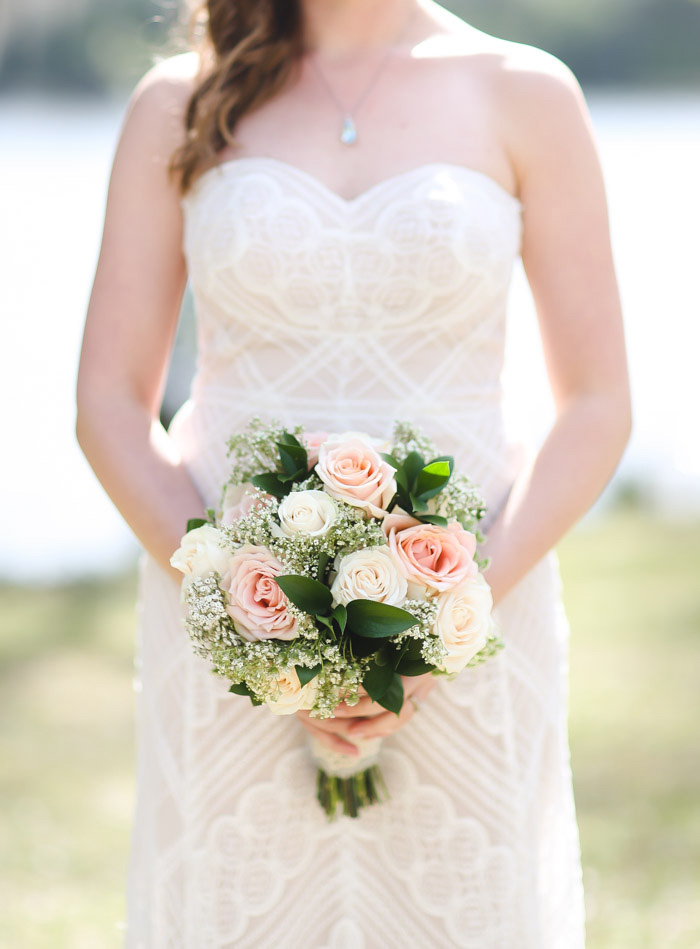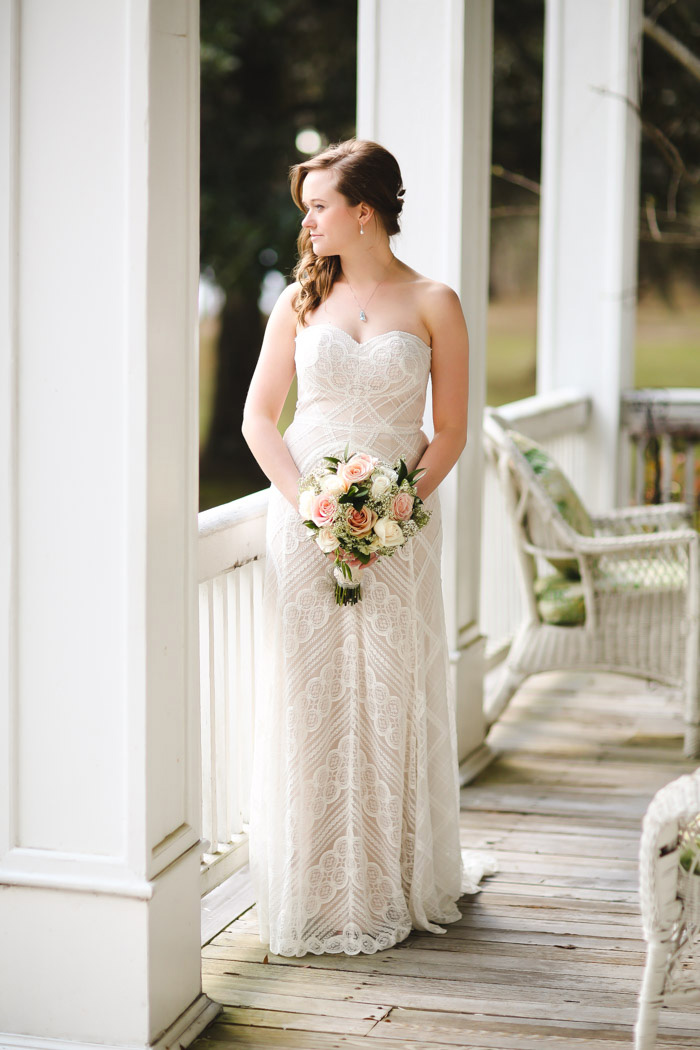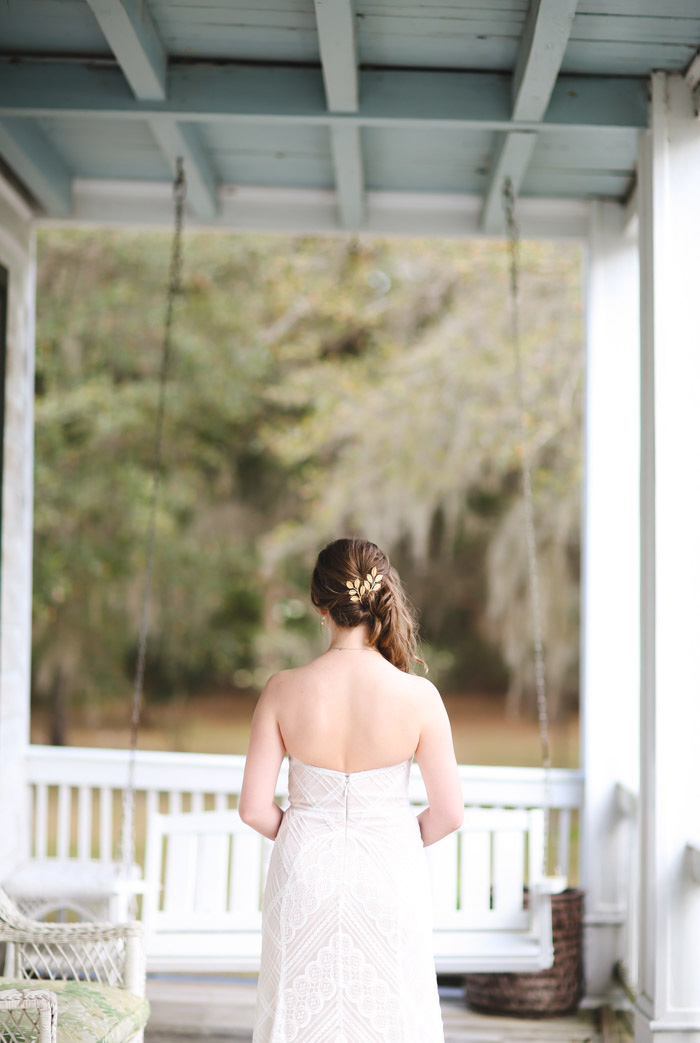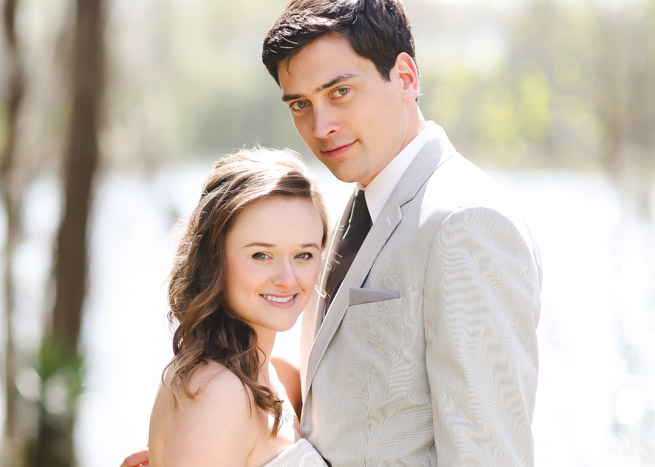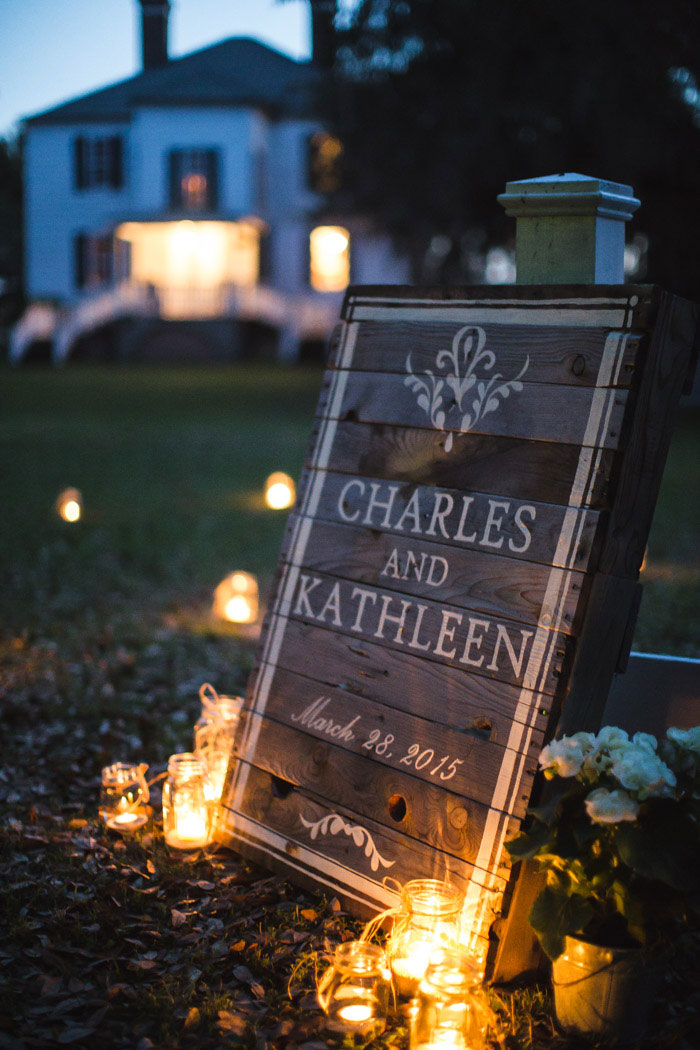 Why did you have an intimate wedding? 
When planning our wedding, we quickly aligned on how we envisioned our day; we wanted something elegant, yet laid-back. What was most important to us was to spend time with all of the people we love as we transitioned to becoming a new family. I felt that the wedding was going to be a great opportunity for us to communicate our values as a couple. We wanted to show that the relationships in our lives are more important to us than material objects, overspending, and the undue stress that can come with planning a wedding. An intimate wedding let us focus on what was most important, prevented us from being bogged down in too many details, let us spend time with everyone we loved….and actually eat at (and enjoy) our own reception!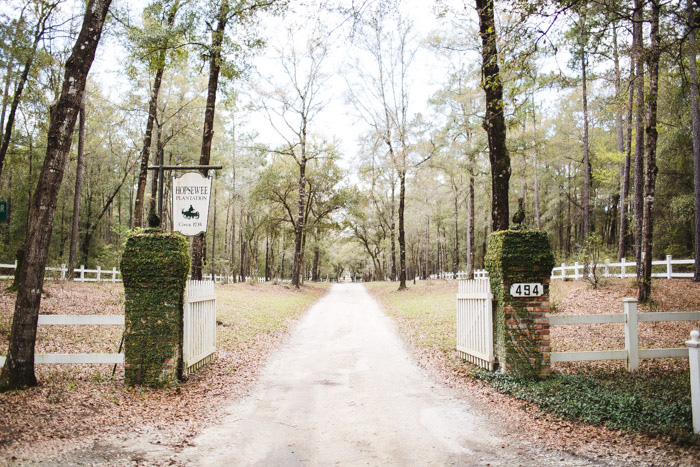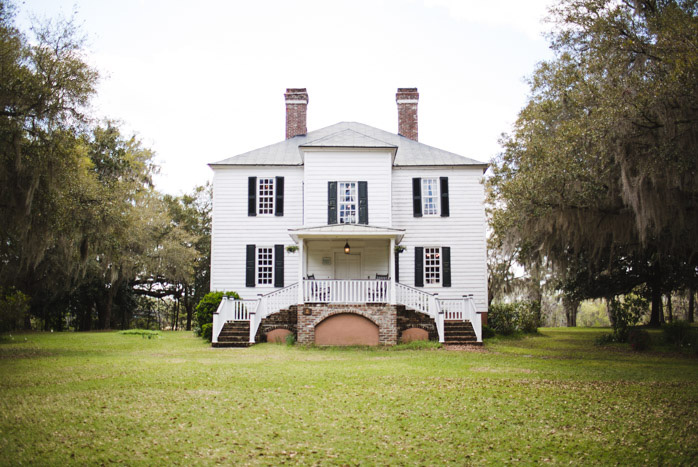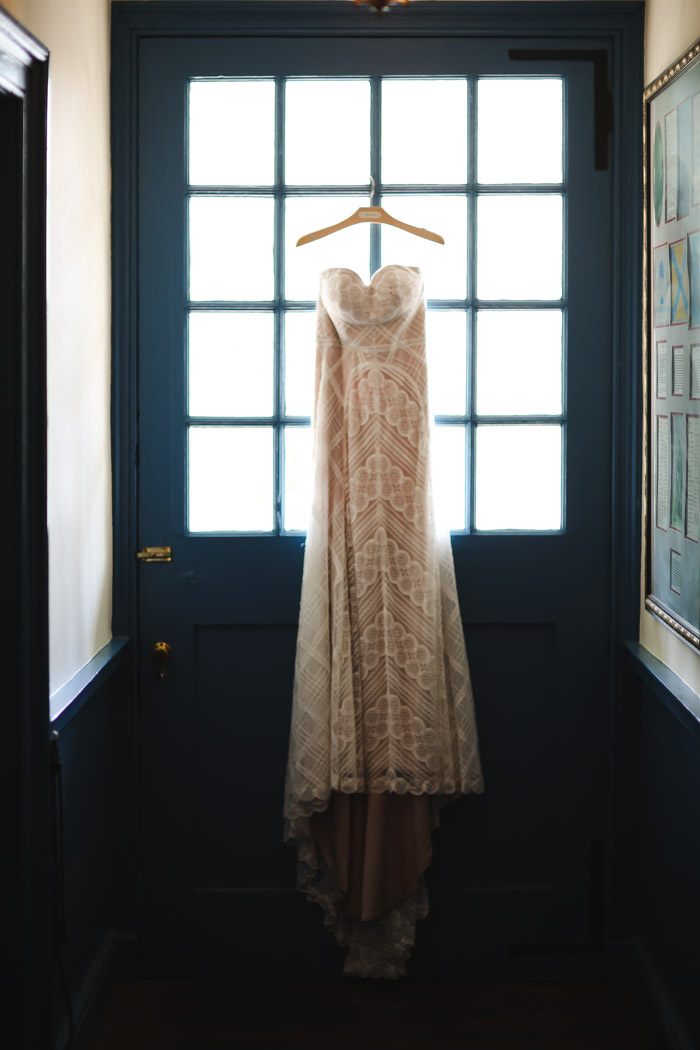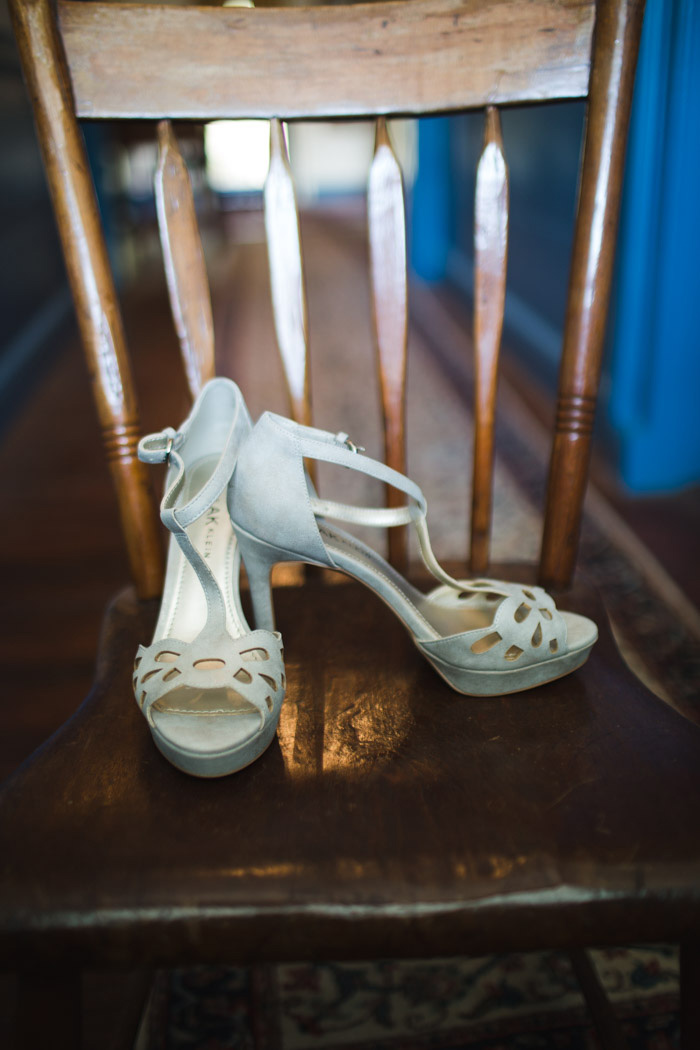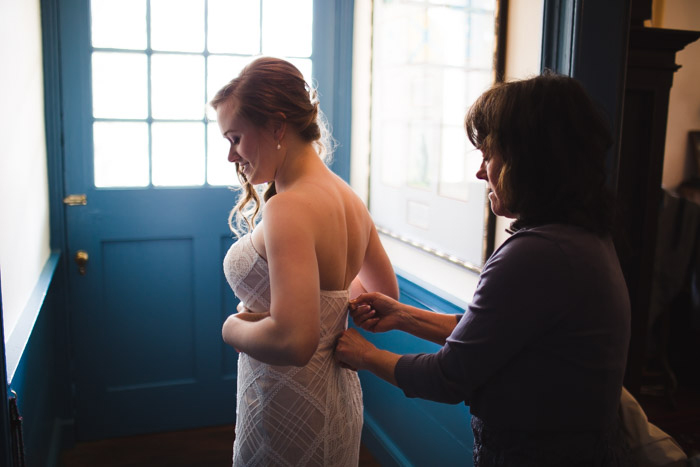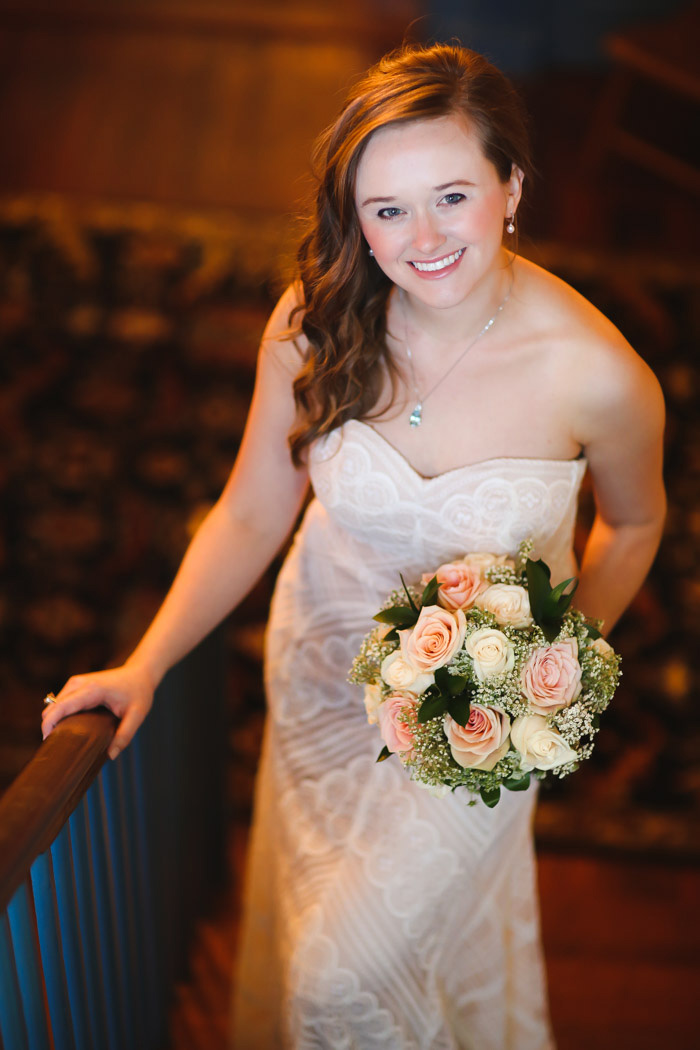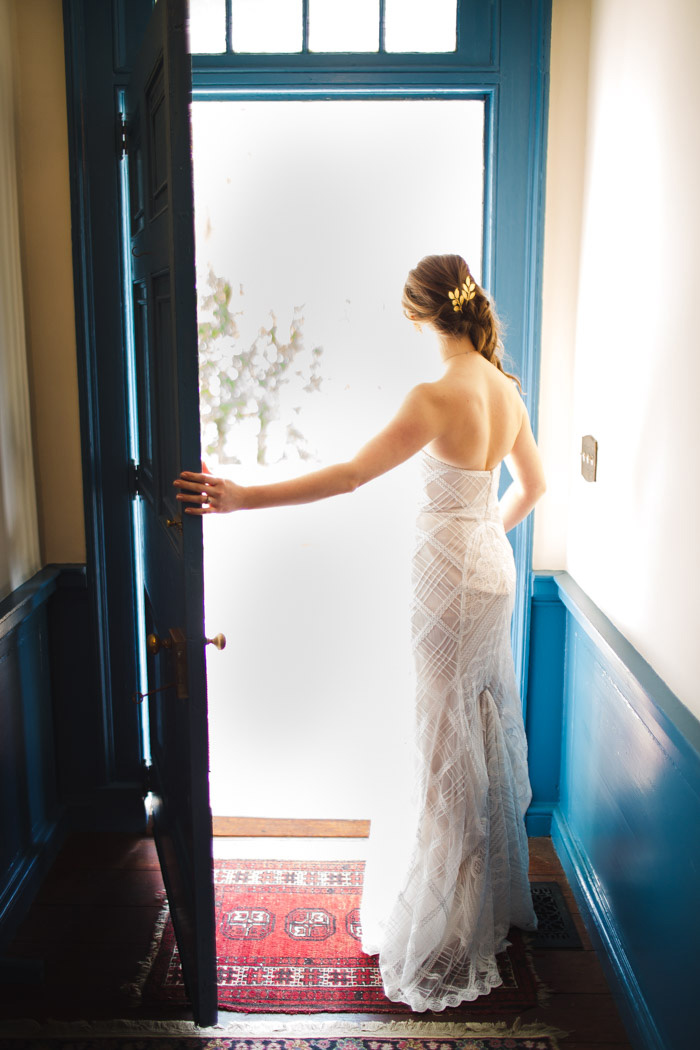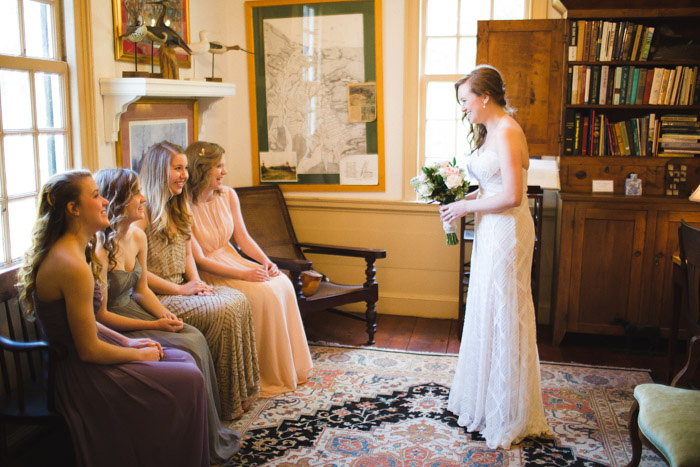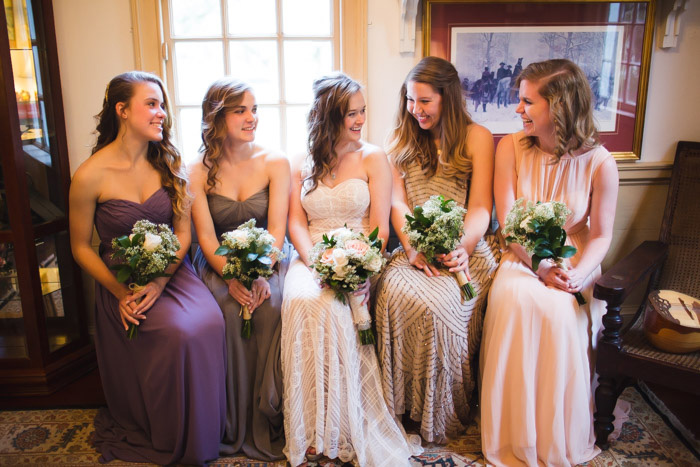 What are some of the challenges that you faced planning an intimate wedding? 
My husband is Canadian, so when we got his fiancé visa, we were given exactly 90 days to plan and execute our wedding. While we were engaged, we couldn't pick a date because we were at the mercy of the U.S. government to tell us when we could marry. We tried to explain early on to family members that the wedding was going to be planned quickly and we wouldn't know a lot of details in advance. We also didn't know if we were going to be able to plan a full-blown wedding in that time, or if we'd only be able to go to the magistrate and have a reception later to celebrate.  Since we had a narrow time frame, we had to focus right away on what we weren't willing to compromise on and immediately let go of details that weren't worth agonizing over. Communicating our reasons for electing to do some things at the wedding over others was a challenge, but ultimately at the end of the day everyone enjoyed themselves and so many new friendships blossomed from that weekend.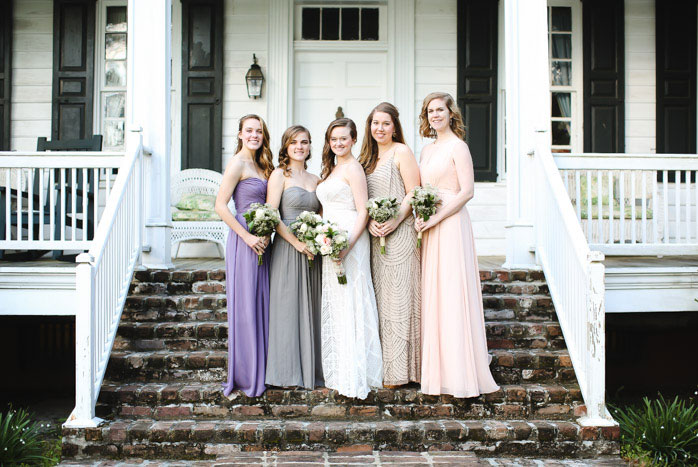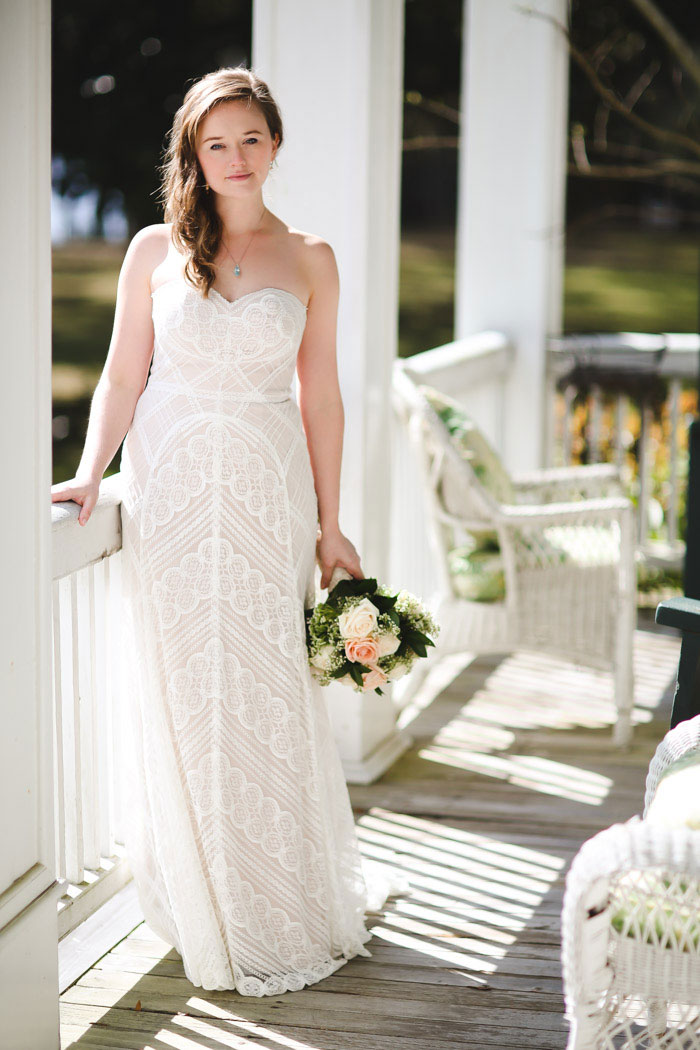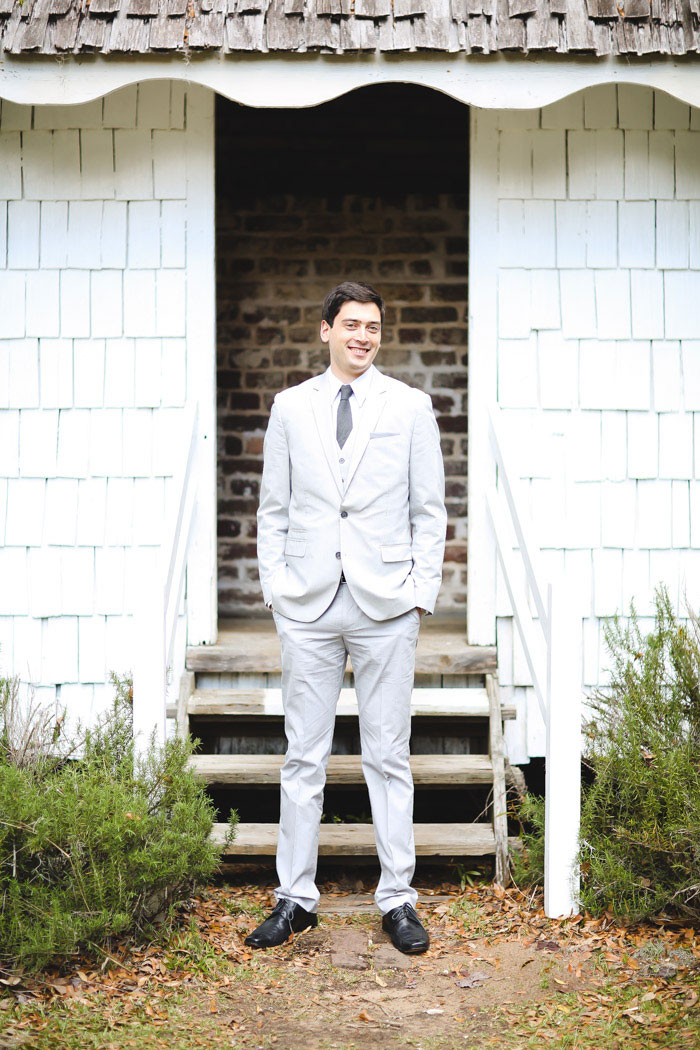 Was it difficult to pare down the guest list? 
Actually, it wasn't. Early in our engagement we set that precedence of "we have no idea when it will happen," so everyone was really understanding and eager to jump in and help when the time came. His family is small and we both have only a few close-knit friends, so the guest list was right at what we were comfortable with. We wanted to make sure to include everyone, even if they couldn't be there, so after the wedding we sent announcements with links to our website so we could share our photos and keep everyone we cared about in the loop.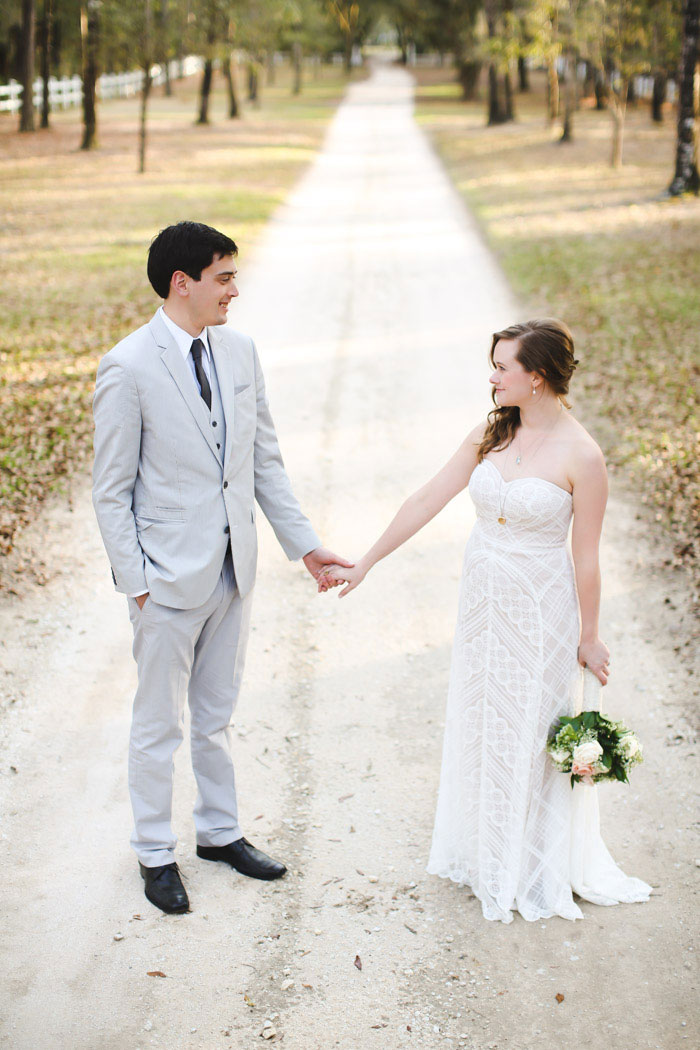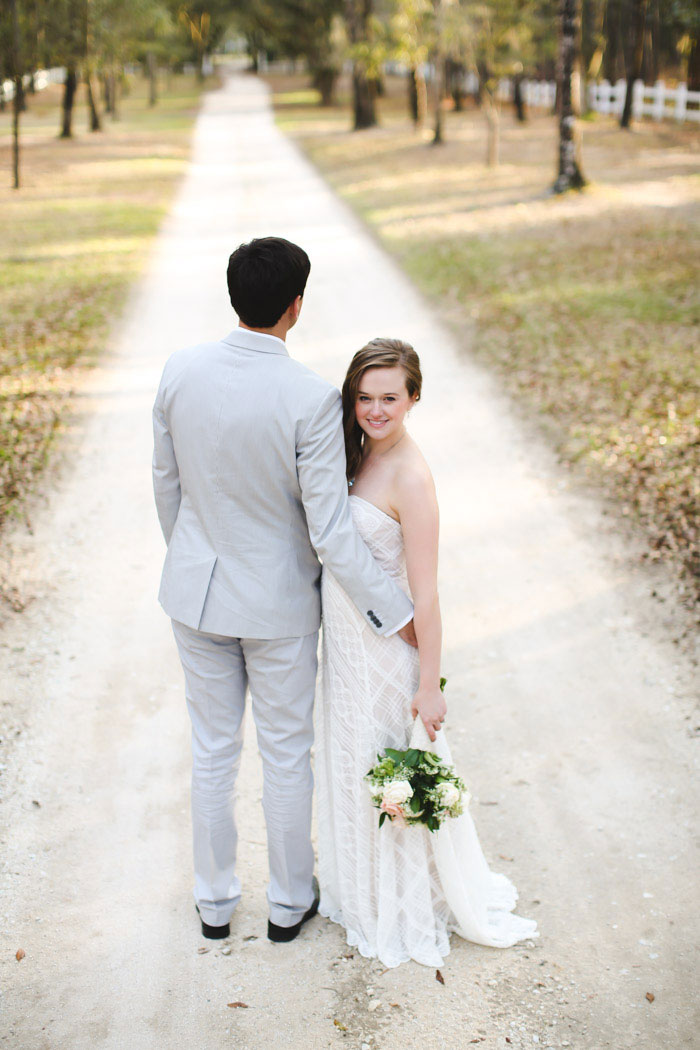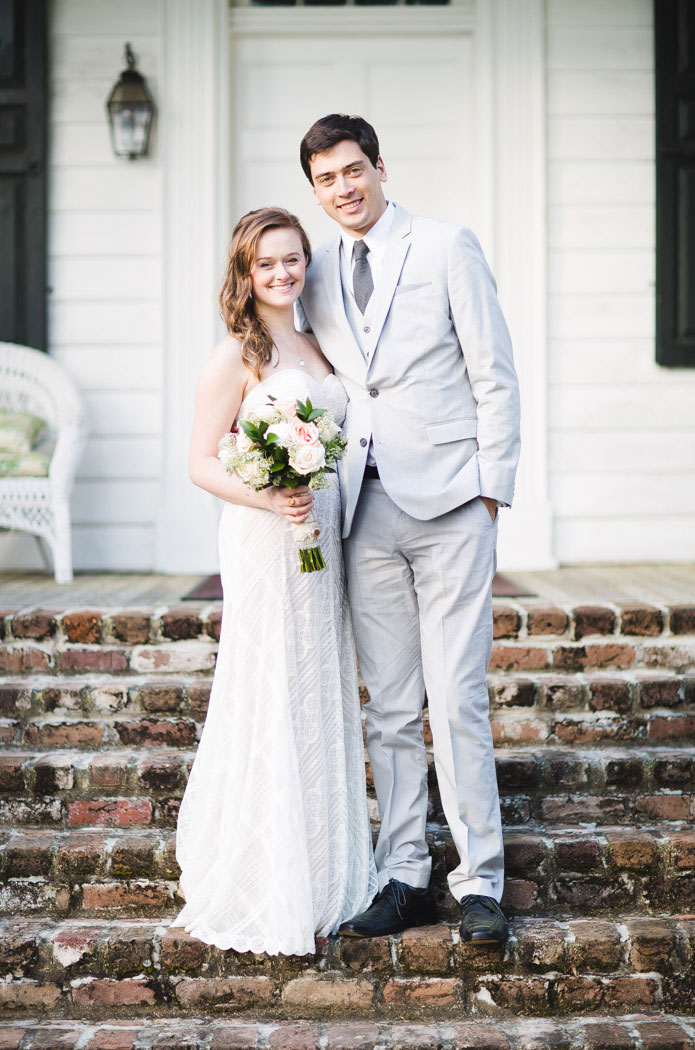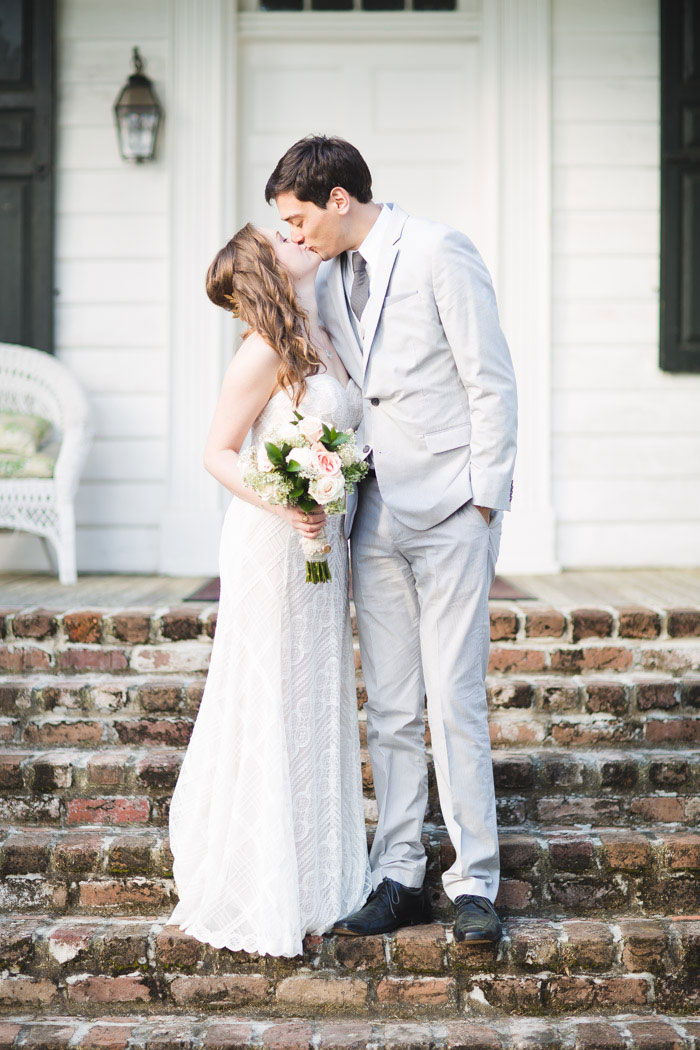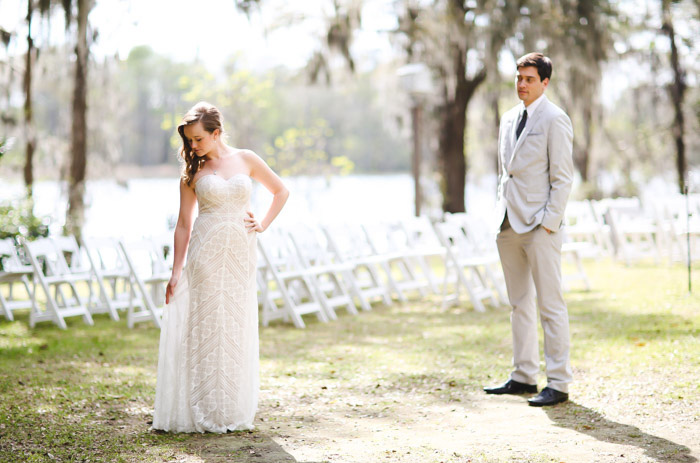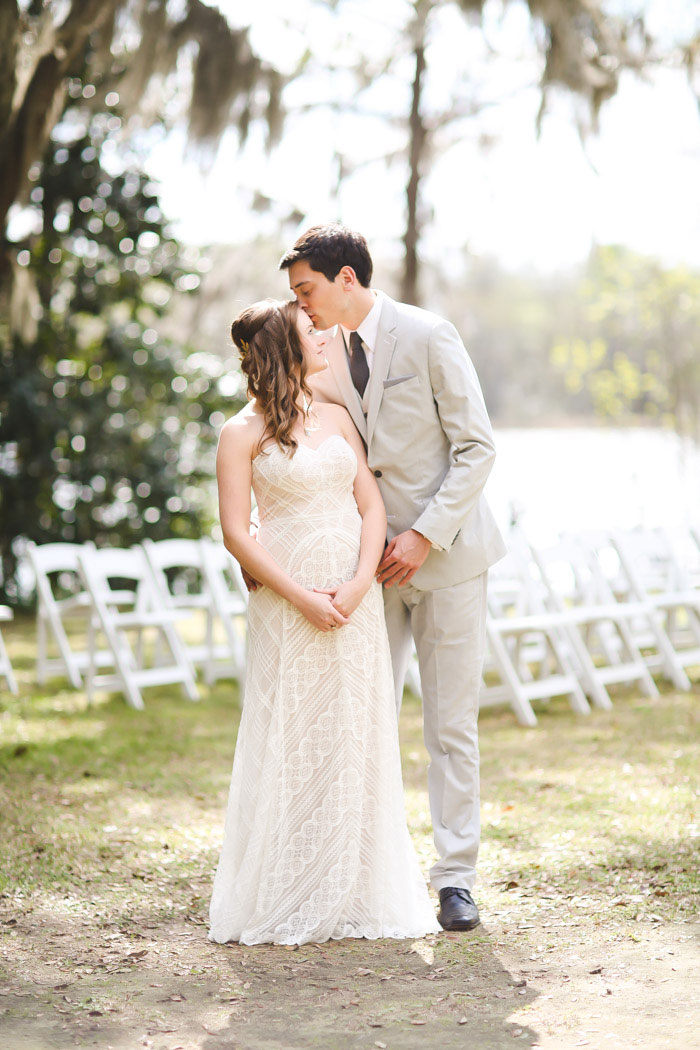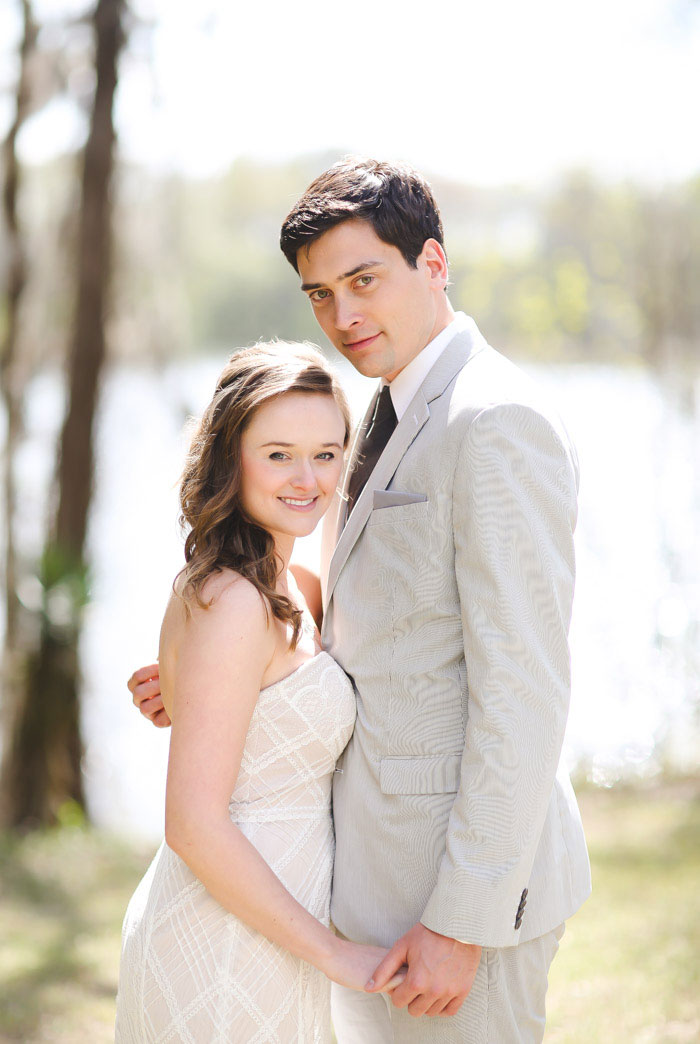 Did you have any 'issues' with the small guest list from friends and family? If so, how did you address them?
There were no major issues, but you do need to take the time to explain one-on-one with your family and friends what you are doing and why you are doing it. Once they understand where you're coming from, they are more likely to be on board with your decisions.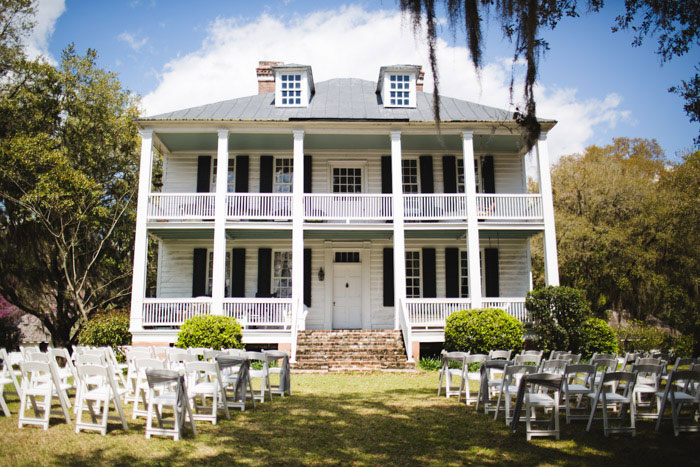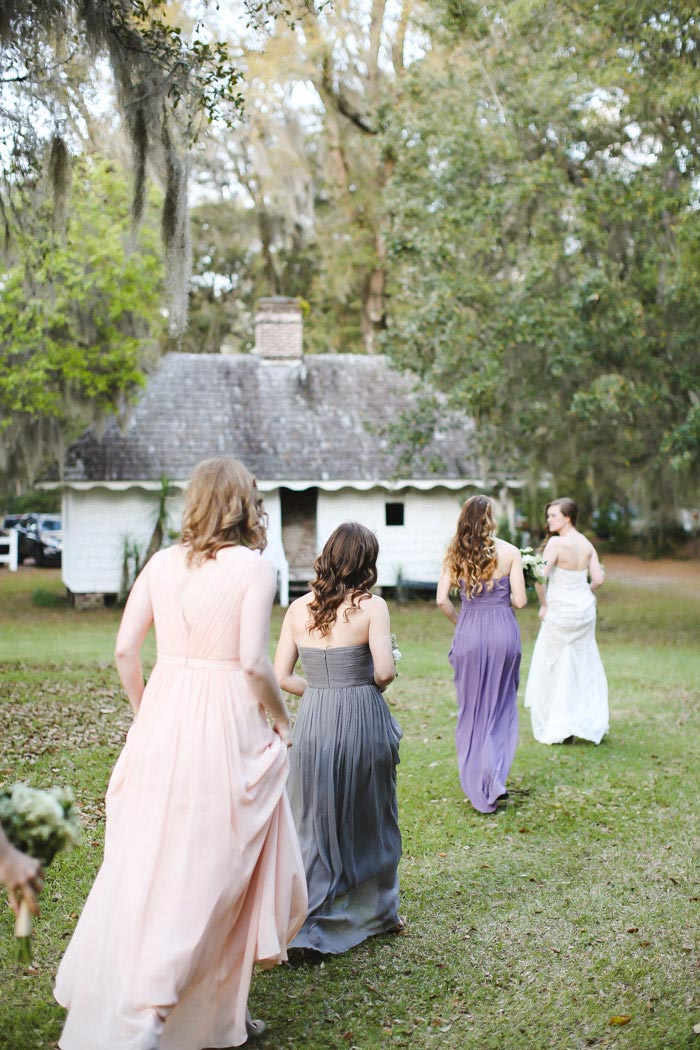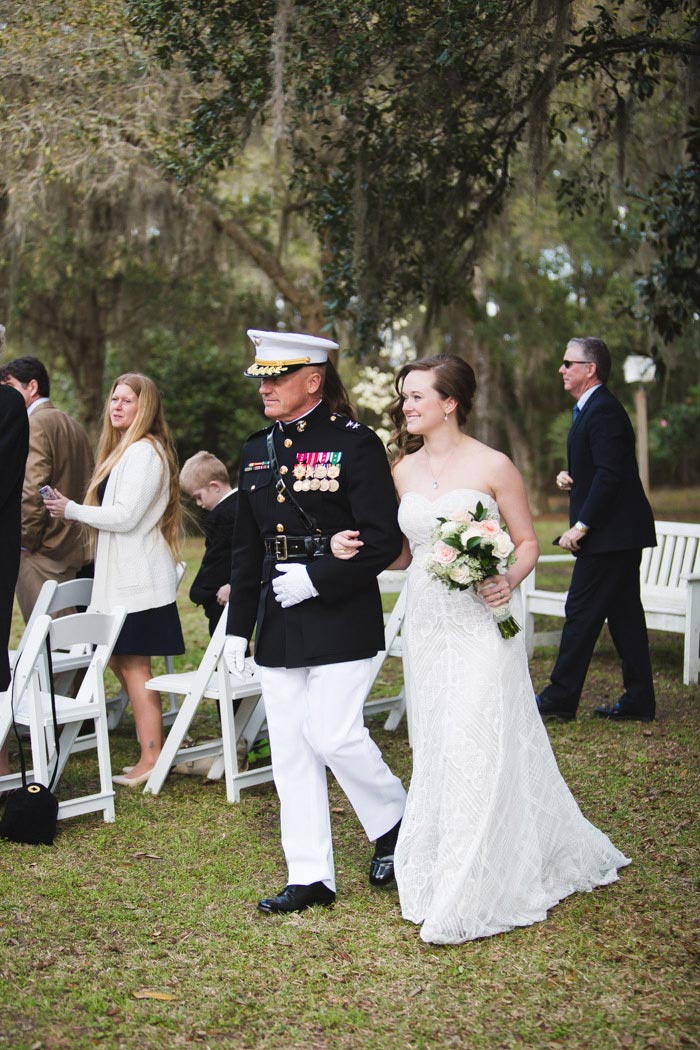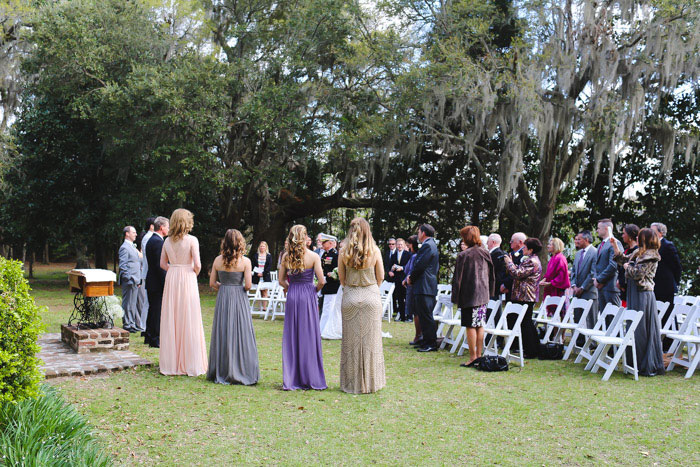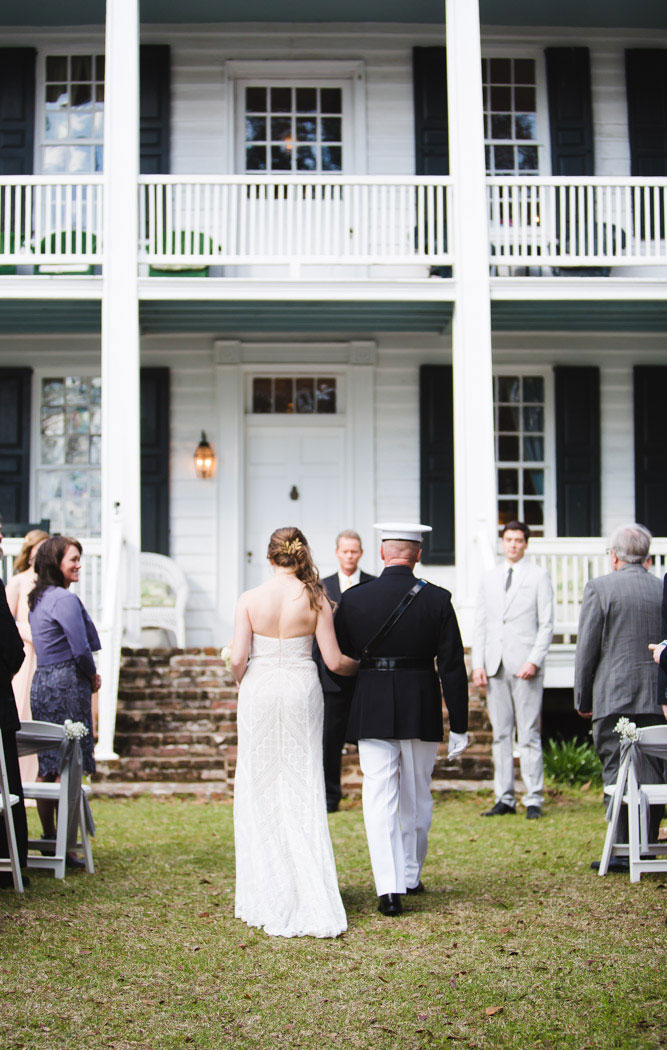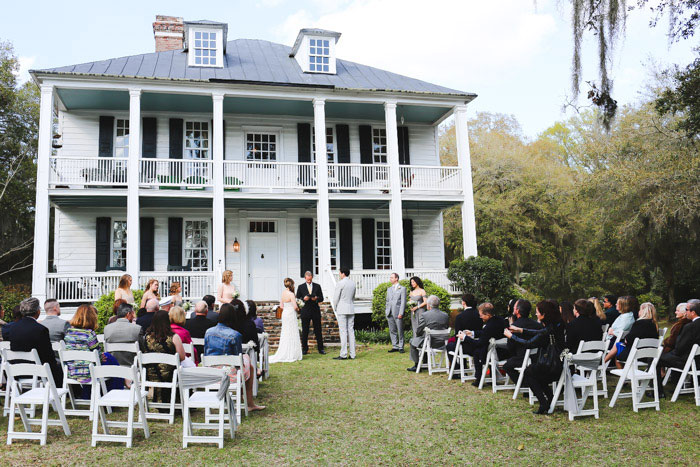 What were the highlights of the ceremony?
Our ceremony was short, simple, and traditional. We went that route as a nod to those in the family that preferred a more religious ceremony. The ceremony was one of the aspects that we had no notions about before the planning process, so we were happy to go with something that would make everyone more comfortable, especially since we did so many other non-traditional things that day. The best part of the ceremony was when the best man dropped the rings (after saying all day that he wouldn't lose them); everyone laughed and that broke the tension, making the rest of the ceremony relaxed. Afterwards, I got to recreate a photo with my dad that we originally took at his wedding when I was only 8 years old. That moment was great because it really reminded me of how much time has passed and that my husband and I are entering a new, exciting adventure in our lives.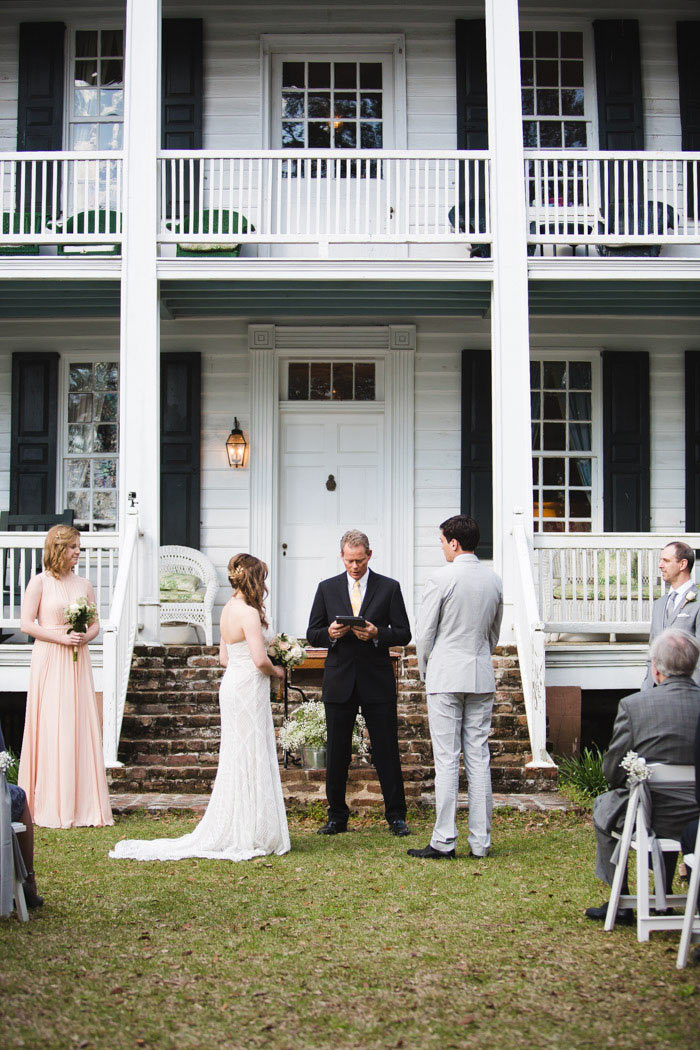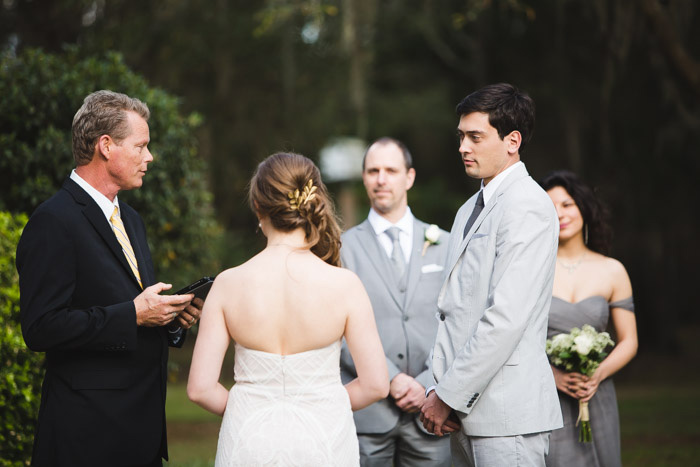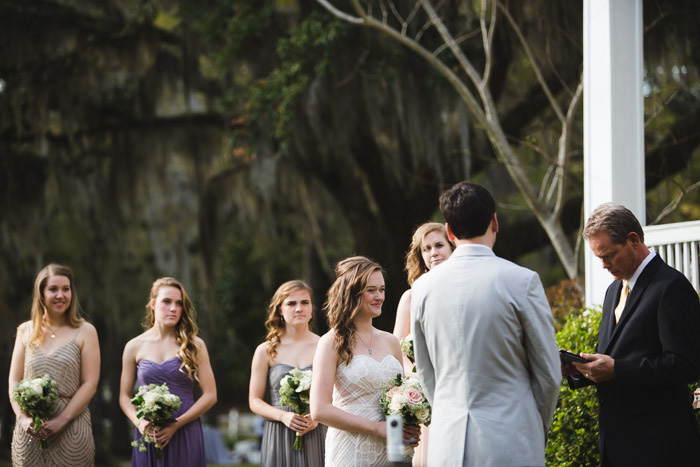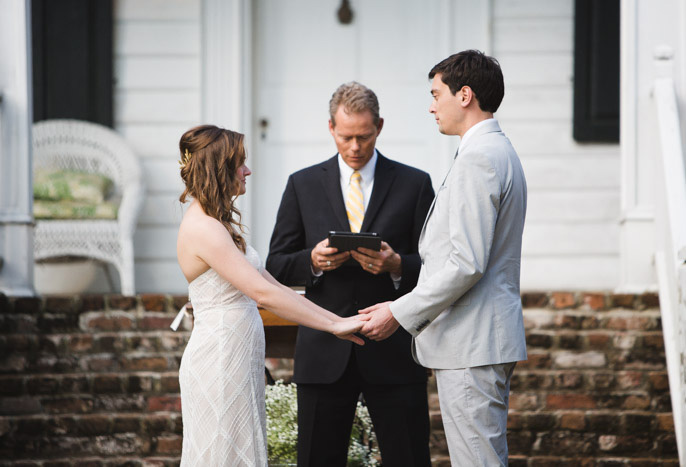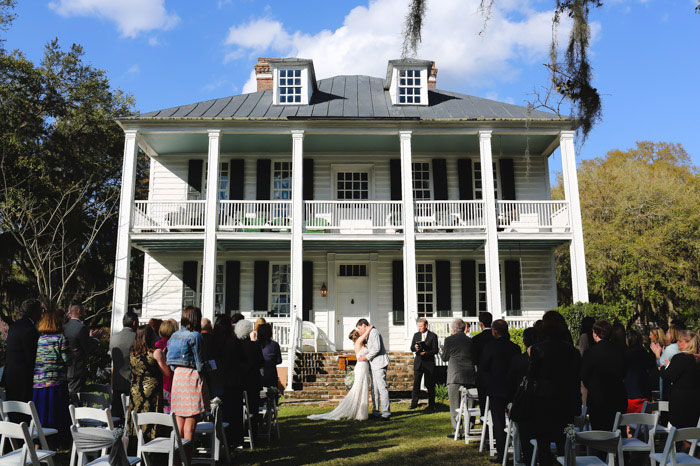 What were the highlights of the reception?
Watching everyone get to know each other! It was amazing to see our friends and family becomes friends with one another. Also, my aunt did the flowers and decorations for both the ceremony and reception. The personal touches she brought to the reception were so wonderful and we received so many compliments on our decor. Everyone kept asking which vendor I used for the flowers and they were so impressed that it was a family member who was responsible for everything.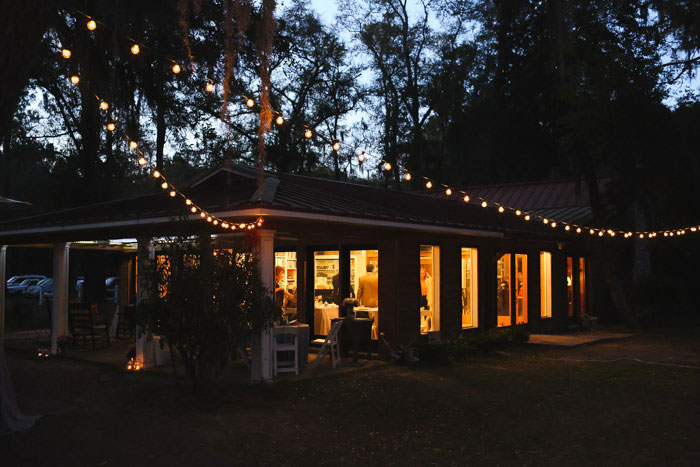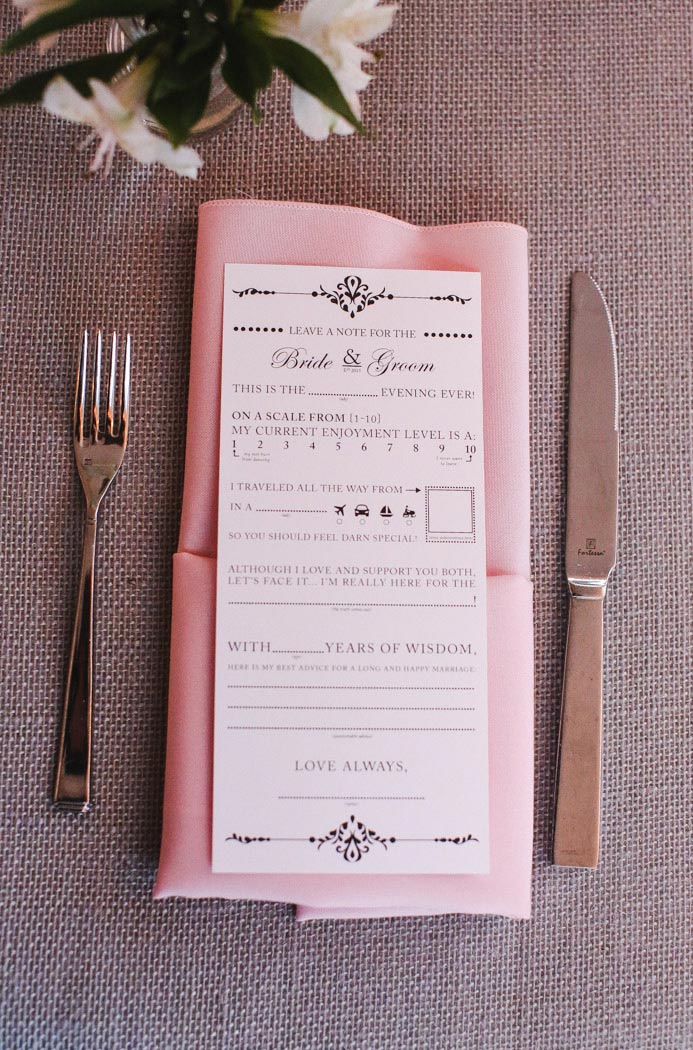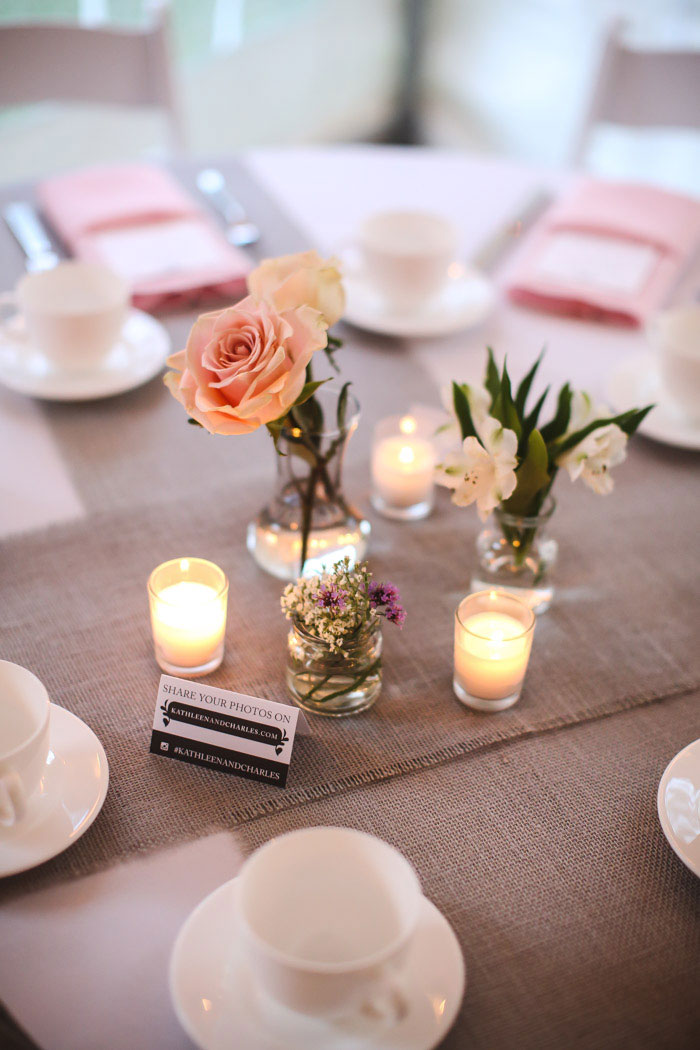 What was the best thing about having an intimate wedding?
So many people told me that it was "our day," but for us we knew that it wasn't just our day, but a day for our family and friends as well. My family is so incredibly talented and we wanted to get everyone involved in some way with the wedding. My husband designed our website, invitations, and programs. My mom did the calligraphy on the invitations, and my aunt, of course, did the decorations. The size of the wedding and the time-frame of our planning gave us the opportunity to involve our family in the details that we otherwise might not have had time for. We saw having an intimate wedding as a creative challenge and our entire family was right there with us to take it all in stride.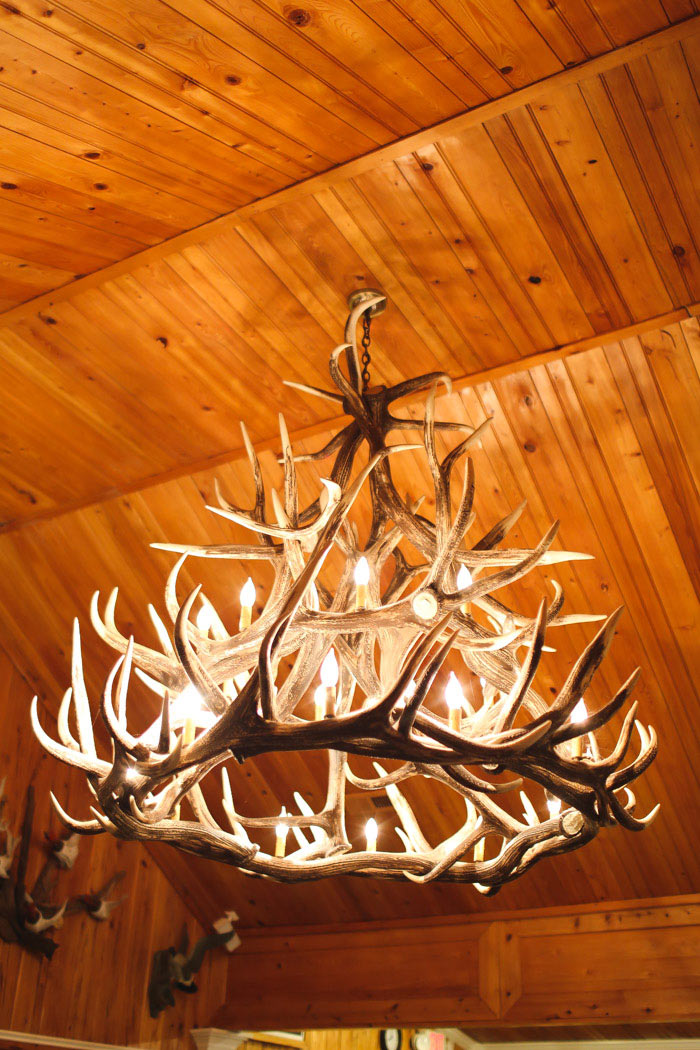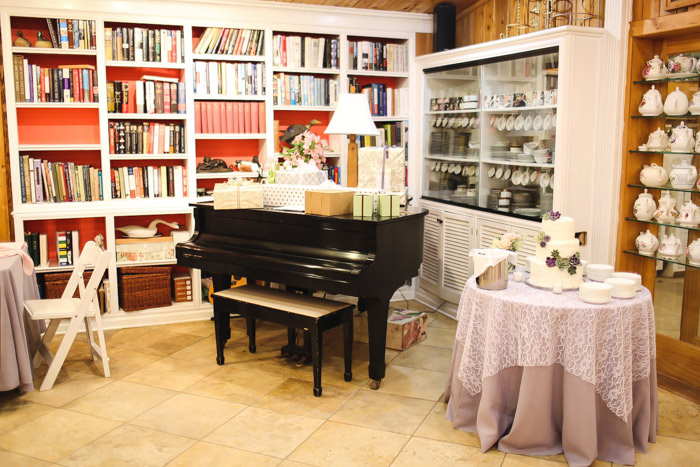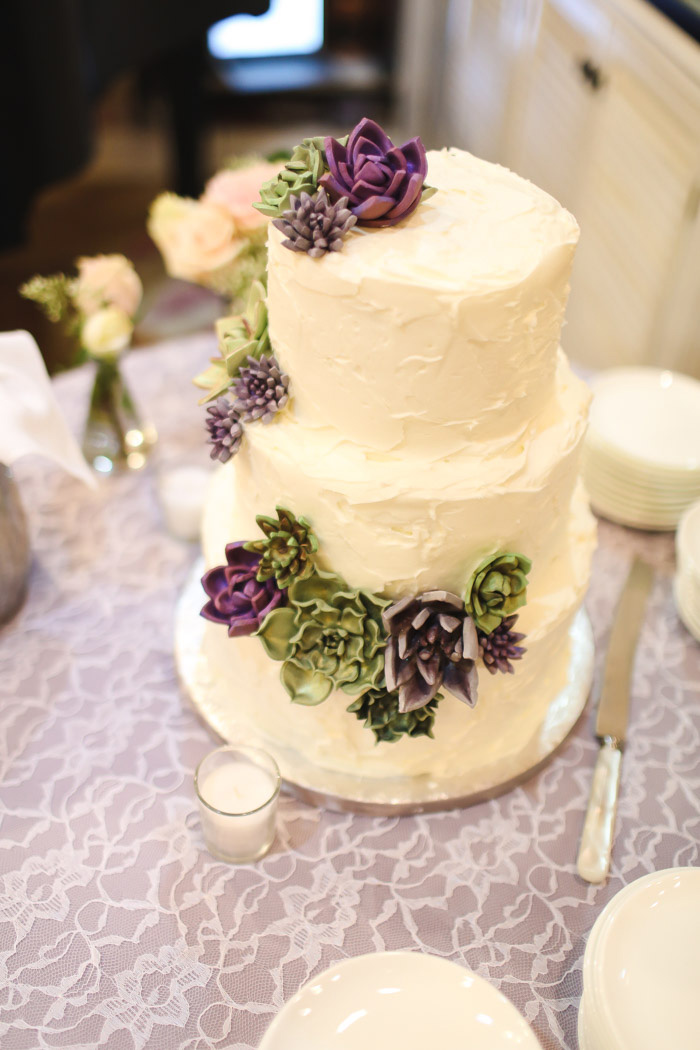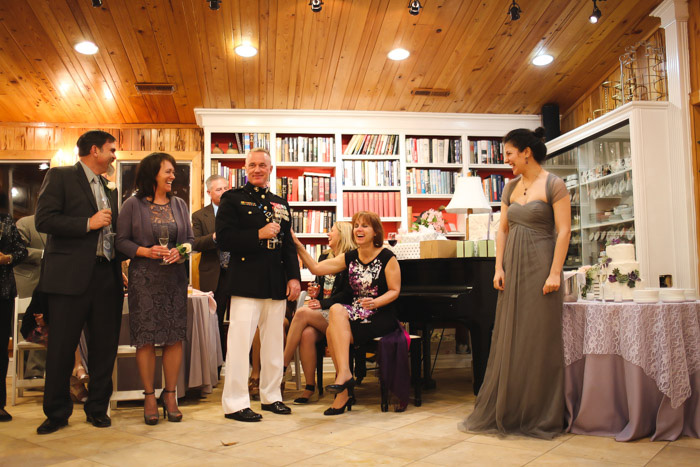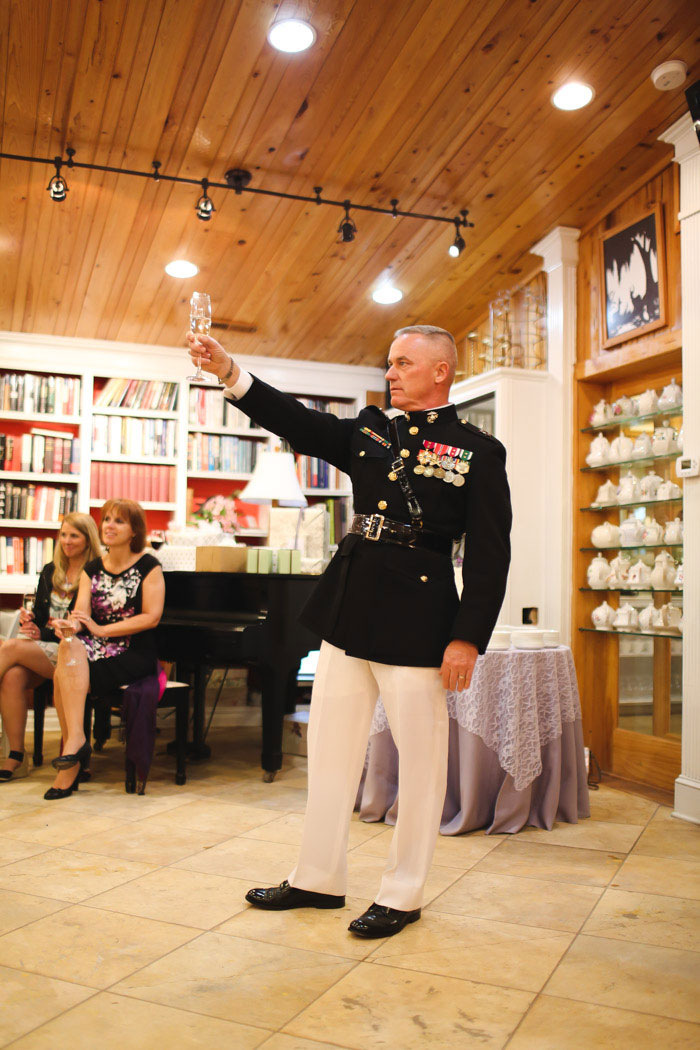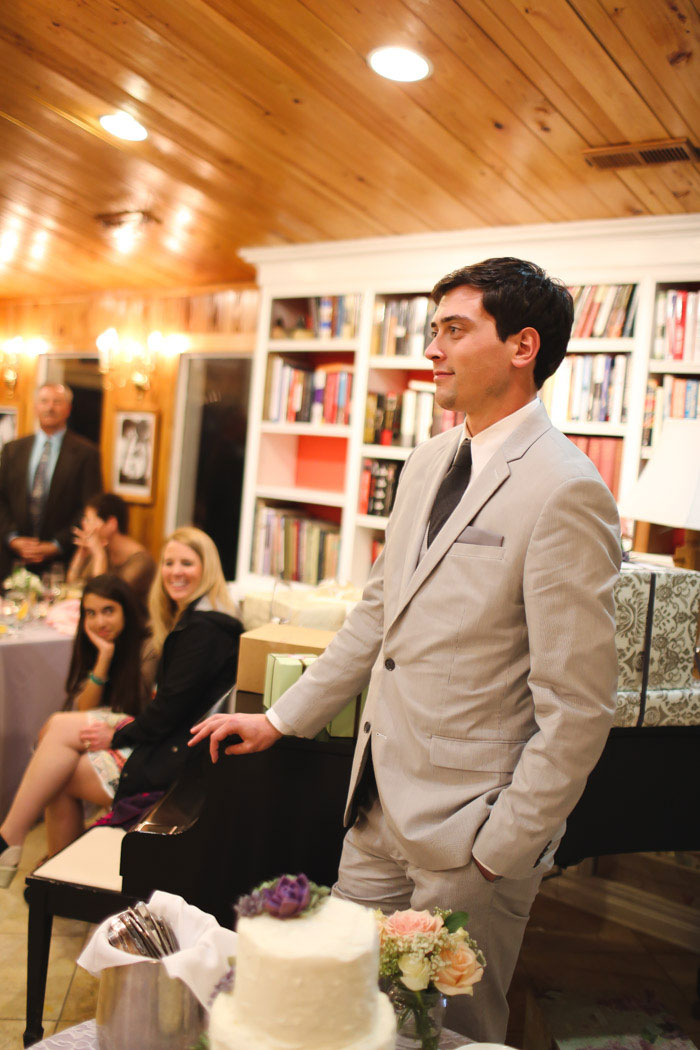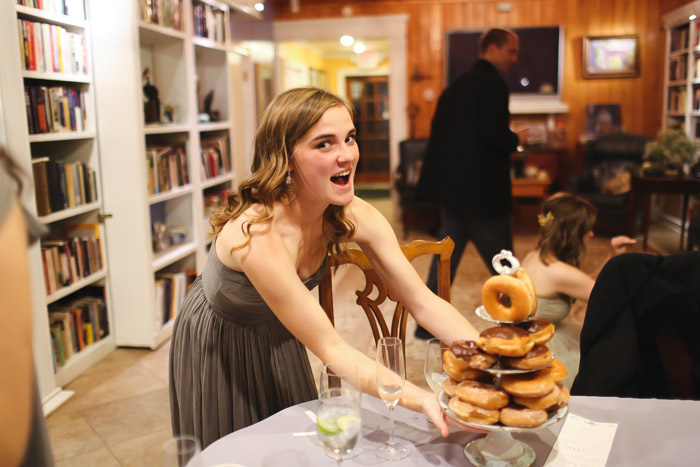 What advice do you have for couples who are considering an intimate wedding?
It was stressful to realize that there aren't many resources for people who are planning an intimate wedding in just a few short months. Personally, I struggled with finding an off-the-rack wedding dress that I was excited about, but eventually I found something I loved. I'm optimistic that more resources will be available in the future for couples with time or budget restrictions, but just be prepared to work hard and have a few freak-out moments while you're figuring it out. If budget, time, and the size of the wedding are all concerns, you really do have to get creative in the planning process and look at non-standard wedding options to make your day work. People may say "why are you doing it that way?" throughout the process, but just keep moving forward and make the decision that feels right for you. Luckily today there is more support than ever for couples who have a time crunch or strict budget limitations (or both). Make sure you take a moment to step back from the planning process, take it all in, and enjoy yourself!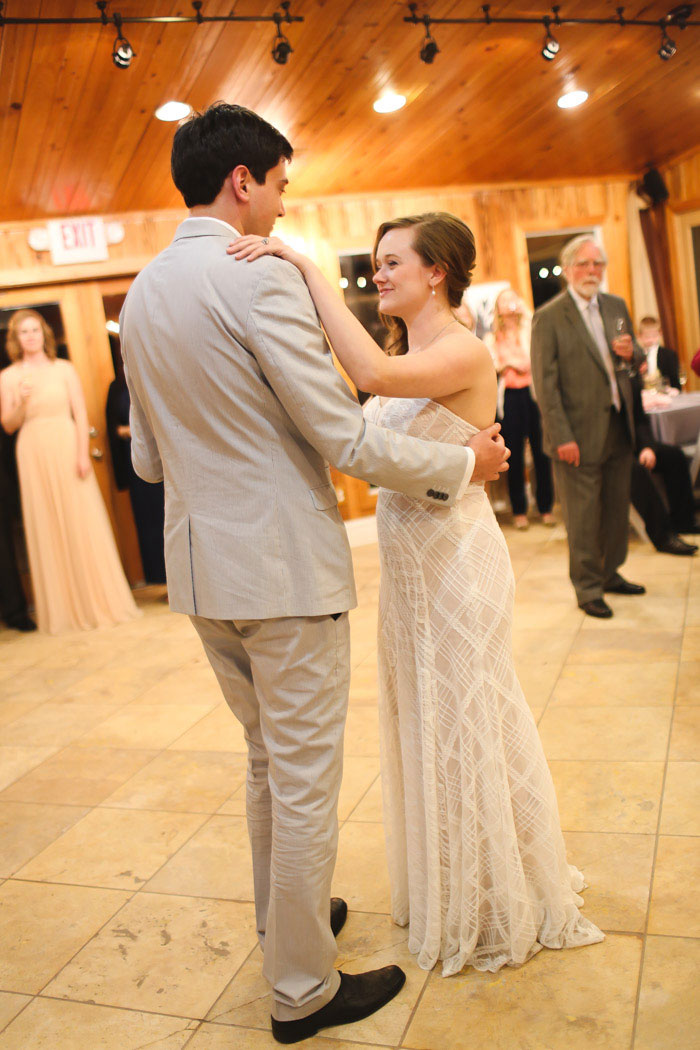 Vendors: 
Photography: Mick Schulte Photography 
Decor, Flowers, and Sign: made by Bride's Aunt
Wedding Cake: Incredible Edibles
Invitations and Website: Tall Oak Design 
Rentals: EventWorks 
Officiant: Vann Cochran 
Groom's Suit: Express 
Bride's Dress: Watters from BHLDN 
Bride's Ring: Gold Adore 
Bride and Bridesmaid's Hair Pins: Luxe Buffalo
Hair: Rocio Arrieta
Makeup: The bride