Like many couples who choose to have an intimate wedding, Chelsea and Jared simply wanted to share their  special day with those closest to them – their family and a few friends – while keeping the focus of their nuptials on each other and their loved ones. Paring down the guest list, however, was no easy task for the lovebirds. Despite some tough decision and a few awkward conversations, the couple managed to keep their wedding day exactly as they wanted – intimate and relaxed, and full of memorable and cherished moments.
Special thanks to Micahla Wilson for sharing the gorgeous photos of Chelsea and Jared's big day with us!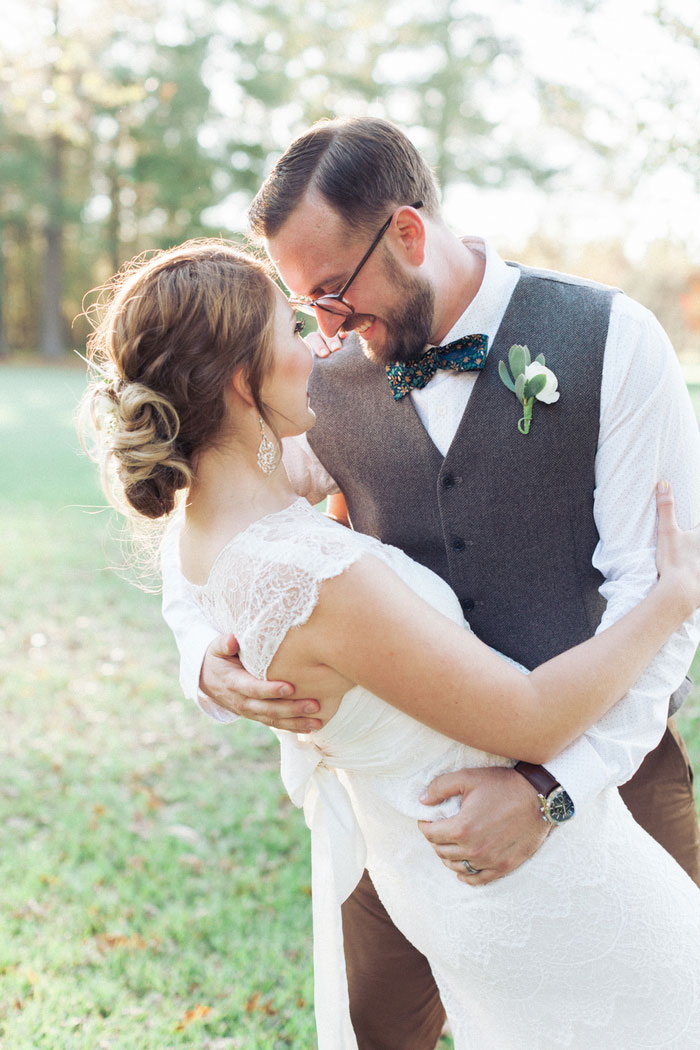 Chelsey, 25 & Jared, 27
Location: Sieper, LA
Wedding date: November 14, 2015 
Number of guests: 60
Wedding cost: $5000-$6000
Wedding ceremony location: Family friend's home 
Wedding reception location: Family friend's home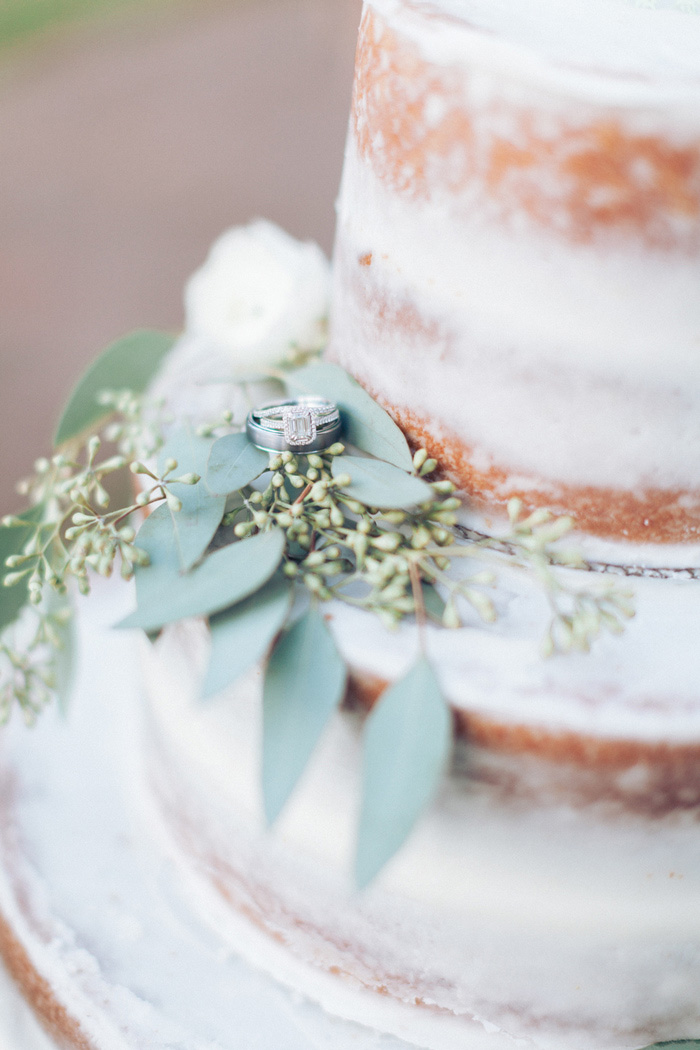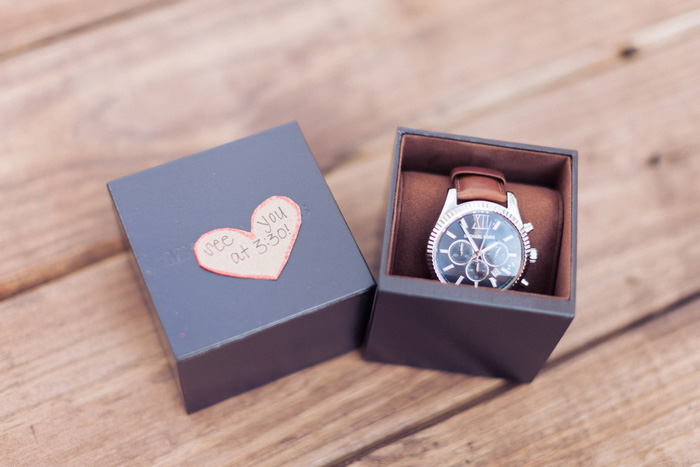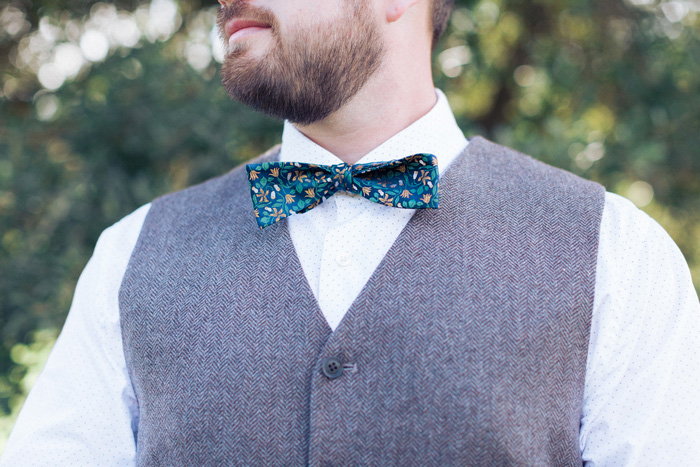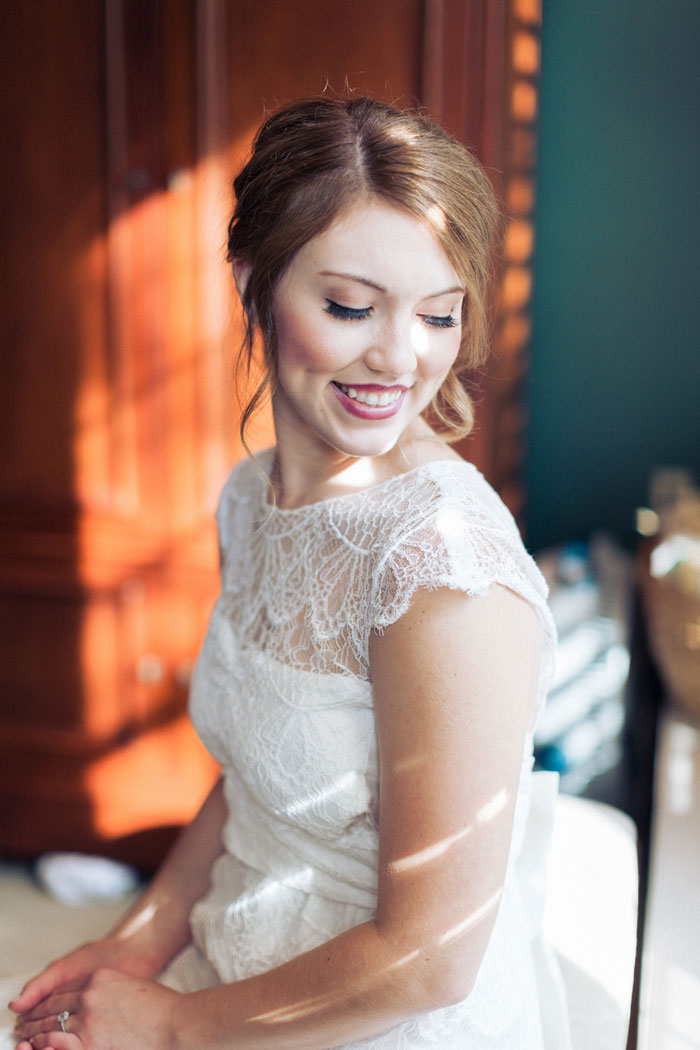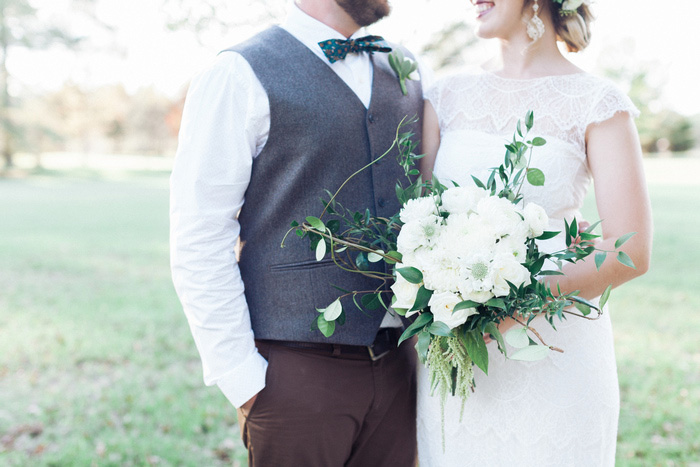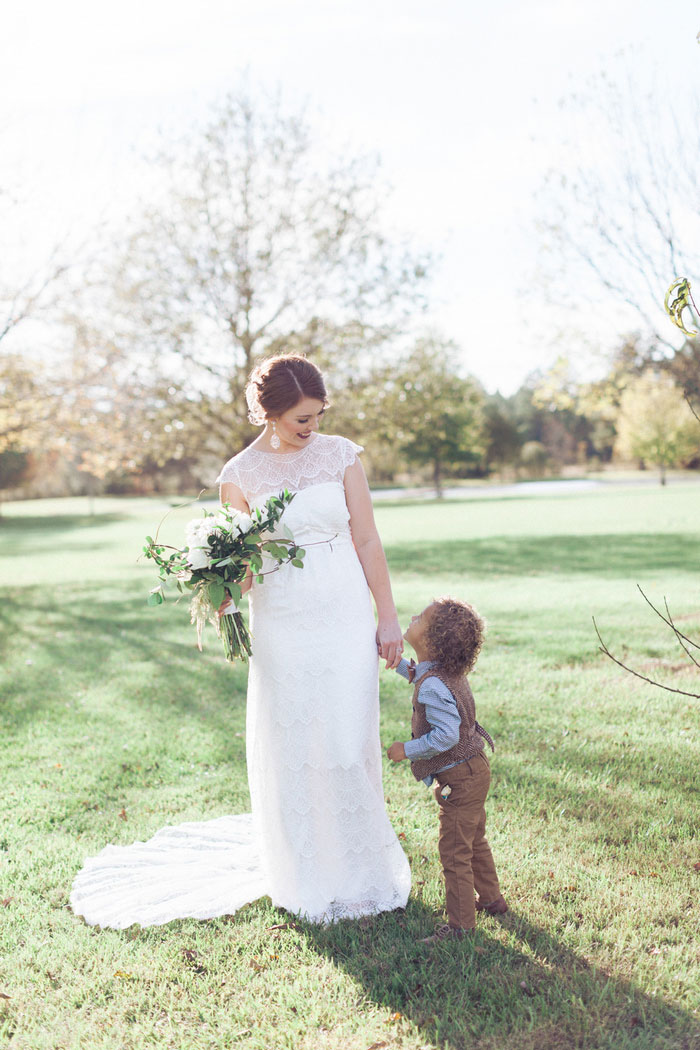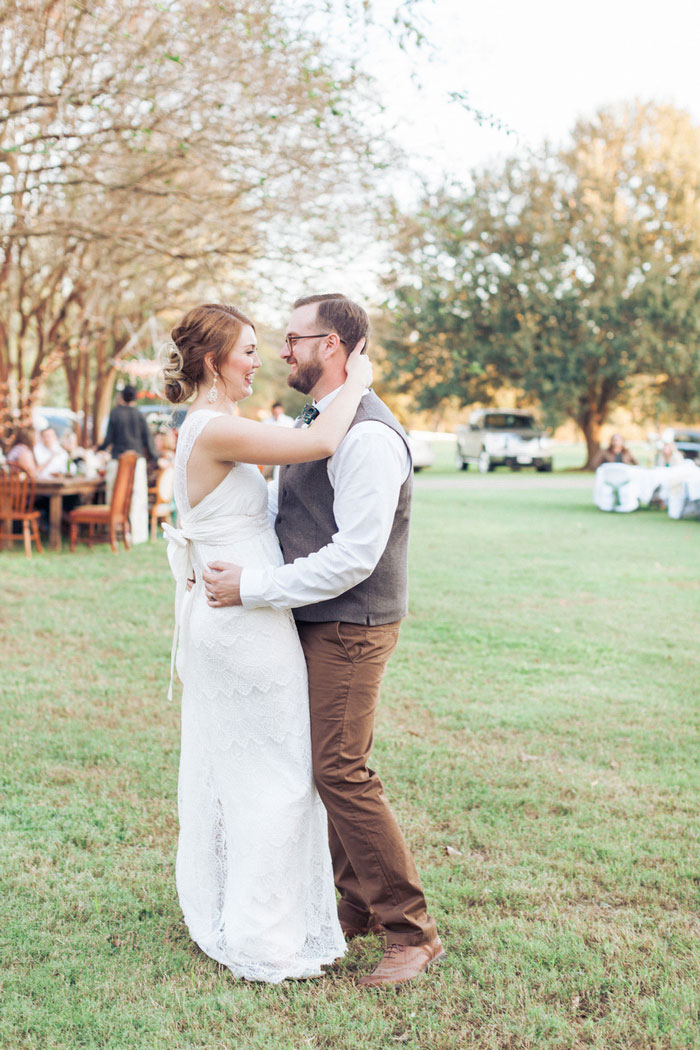 Why did you have an intimate wedding?
We decided to have an intimate wedding because we wanted to celebrate this special time in our lives with the ones we love the most – our family and closest friends. We wanted the focus of that day to be on each other and our loved ones rather than the stress that usually comes with having a larger wedding.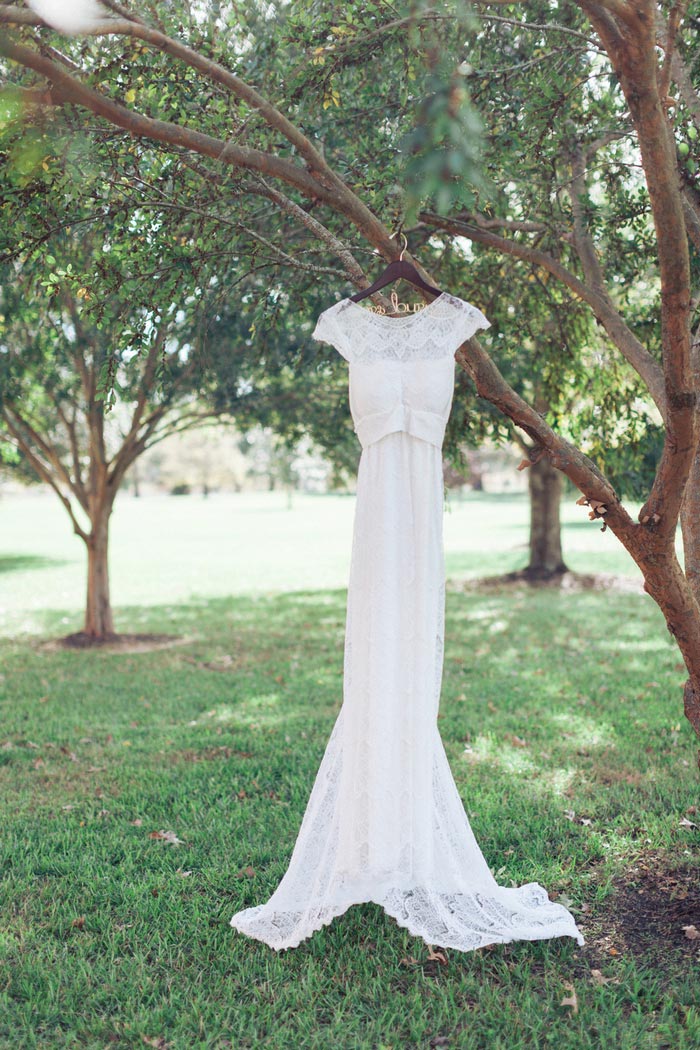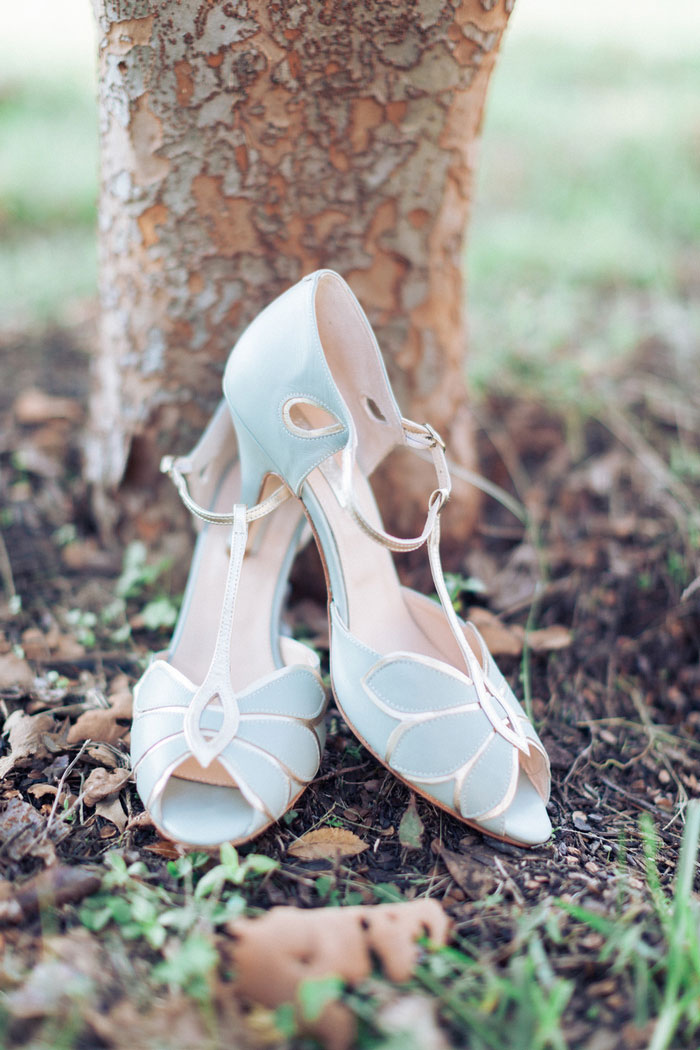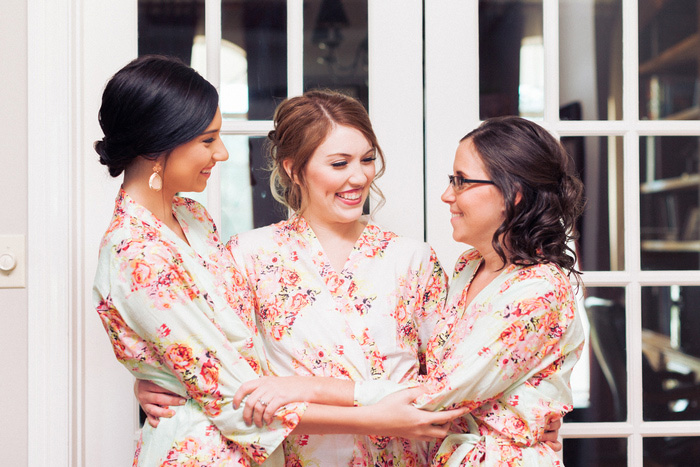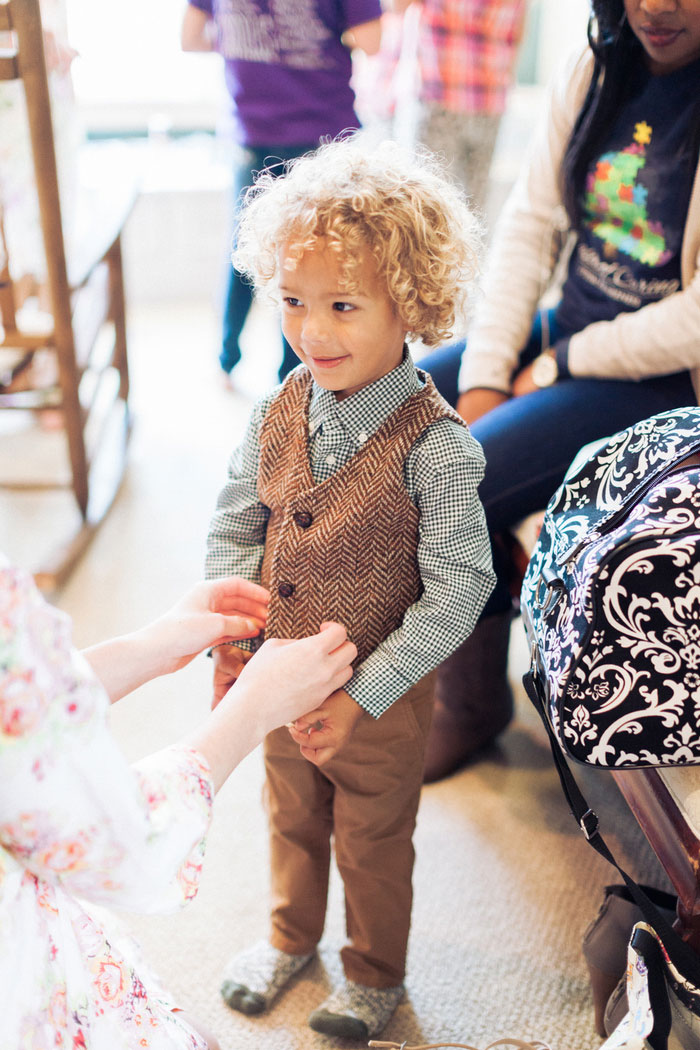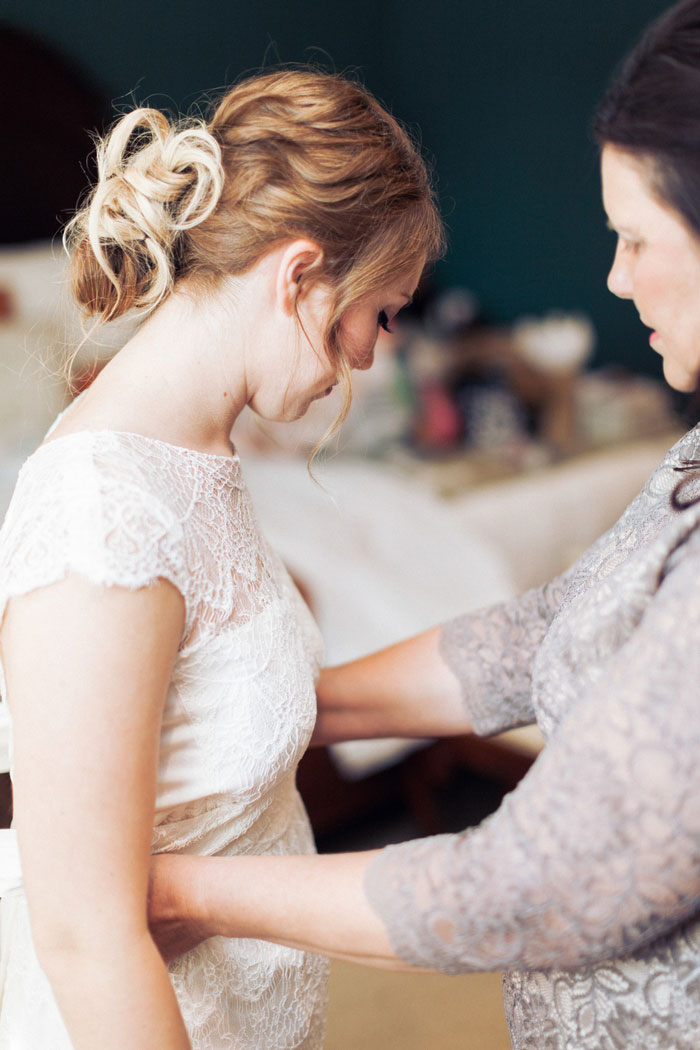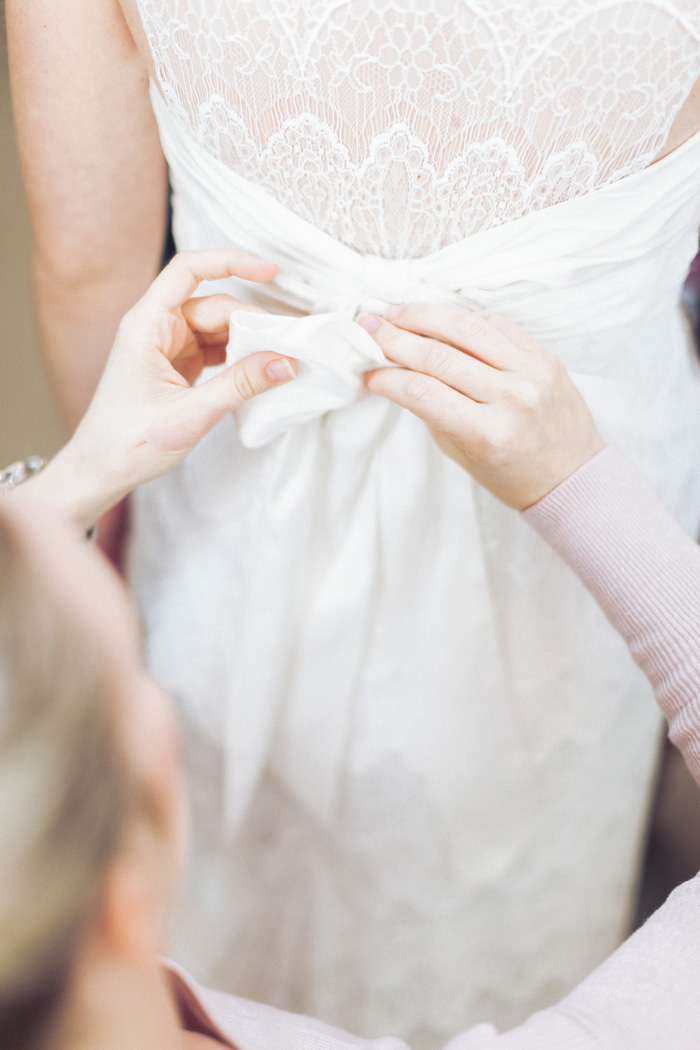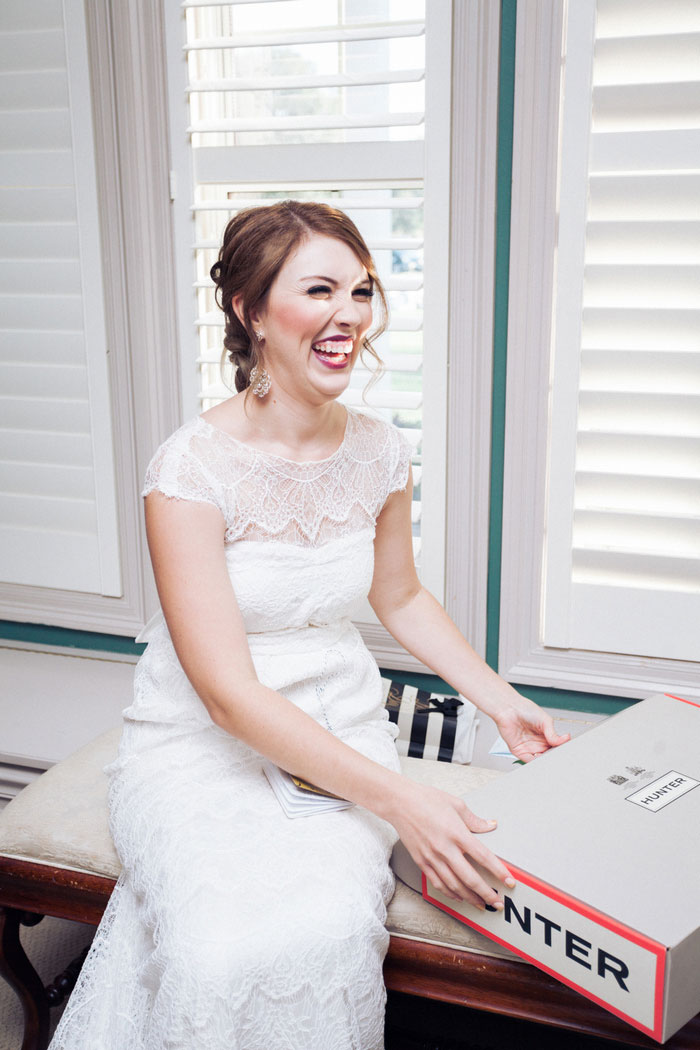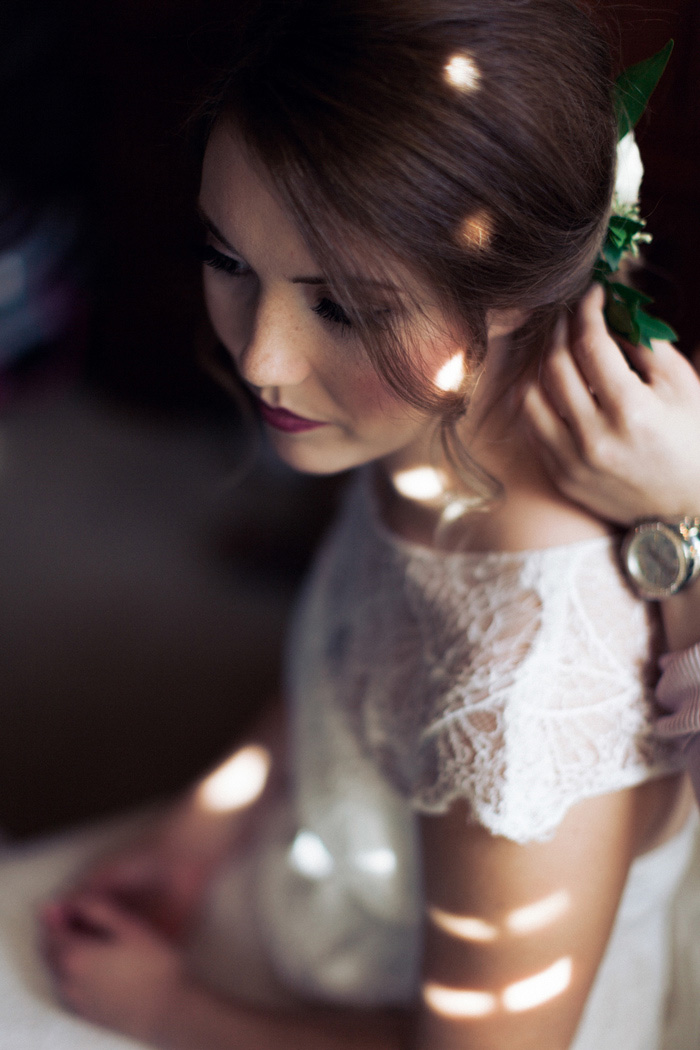 What are some challenges that you faced planning an intimate wedding? 
The biggest challenge we faced was narrowing down our guest list. My husband and I are both pretty sensitive people, so we were worried about hurting people's feelings. Not only did we have to pare down the guest list, but also the wedding party. We thought it might be a little strange to have such an intimate crowd and then eight bridesmaids and eight groomsmen standing beside us. It was extremely difficult for me to try and pick which of my close friends to include or not include, so in the end, I decided to just have my two sisters as my bridesmaids. My husband had his cousin, who is more like a brother, and another close friend.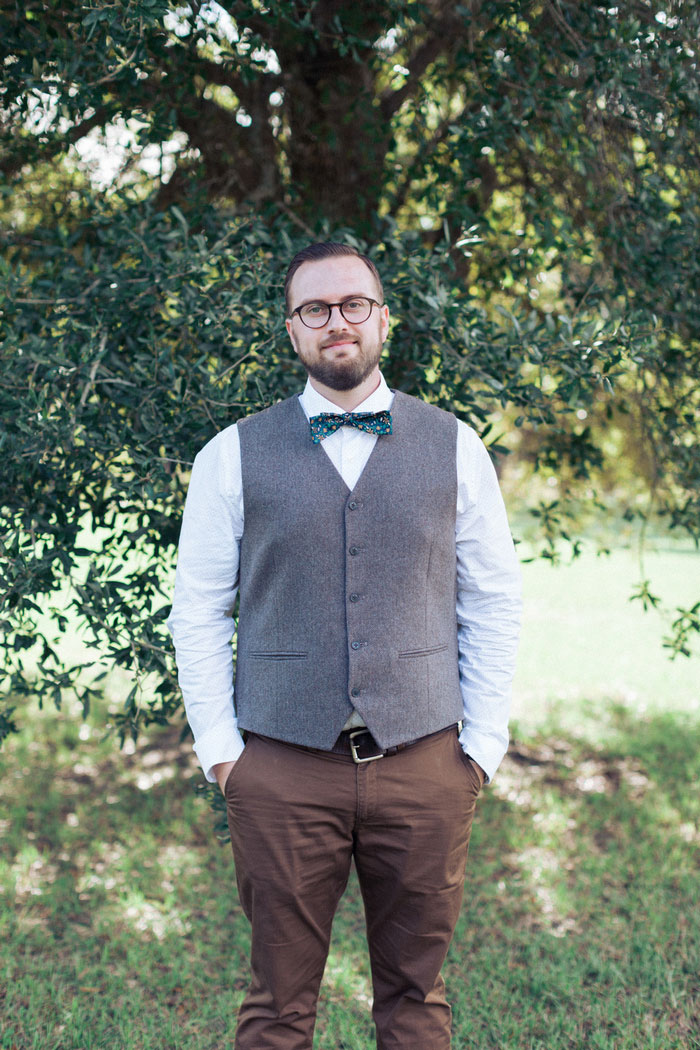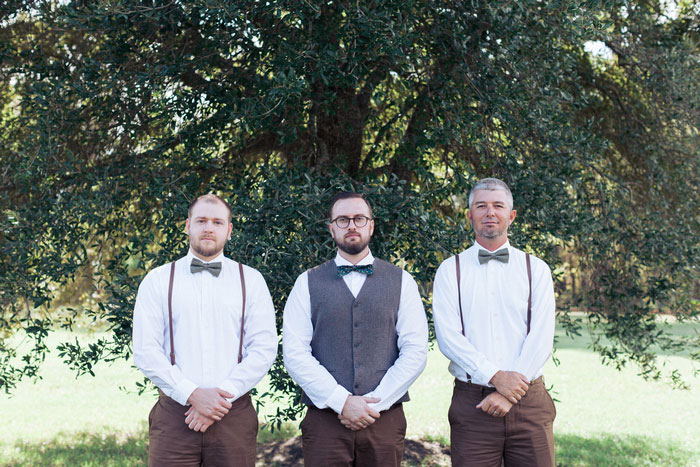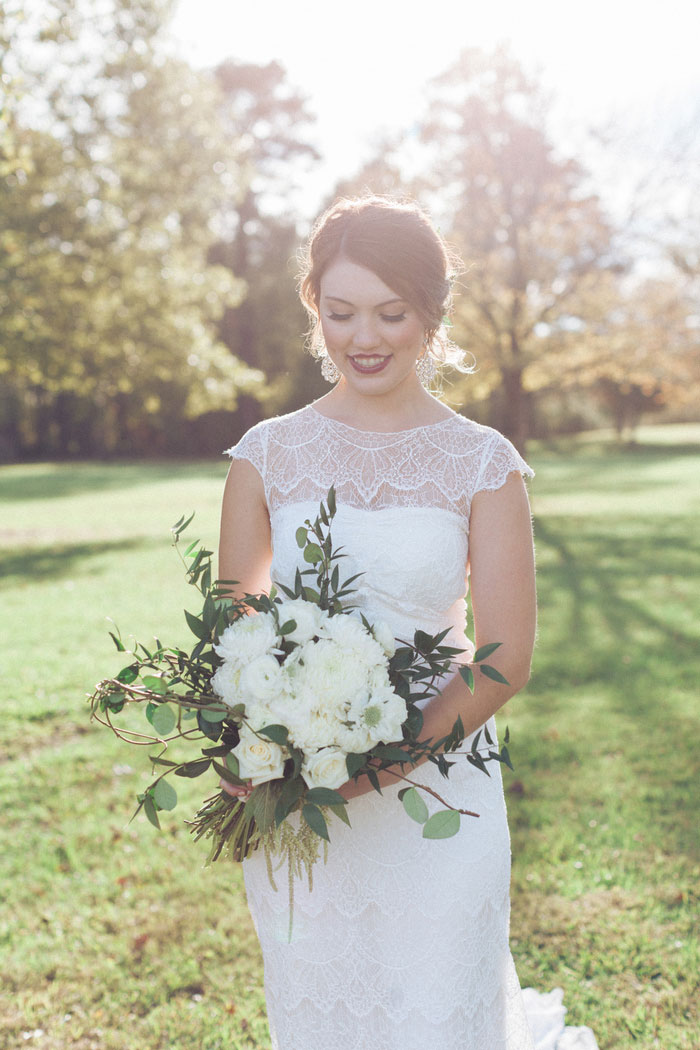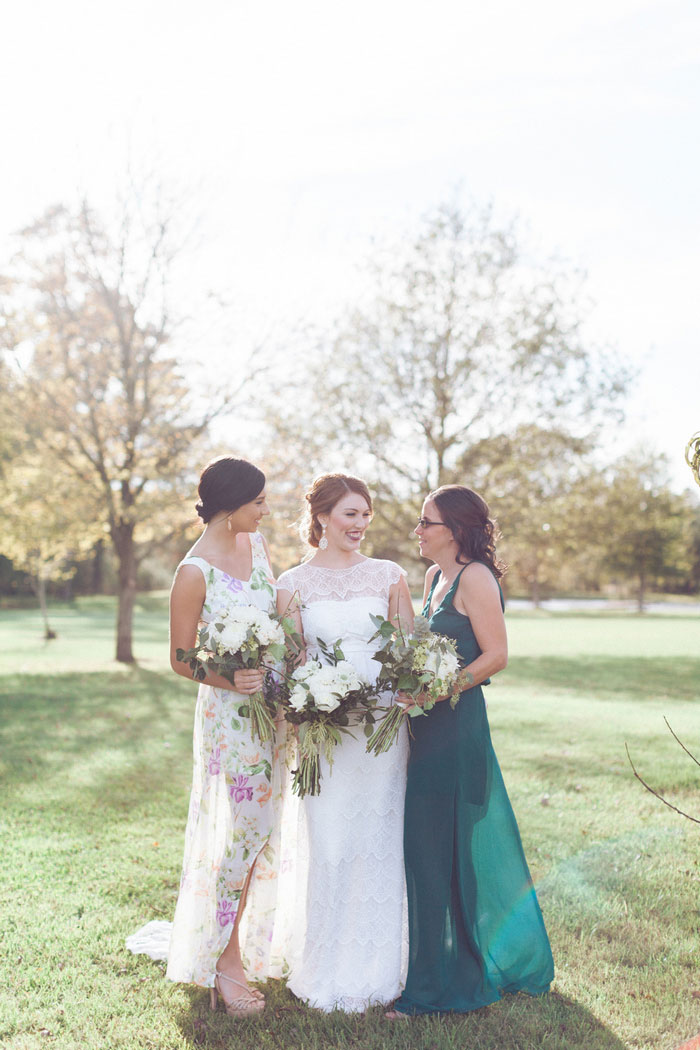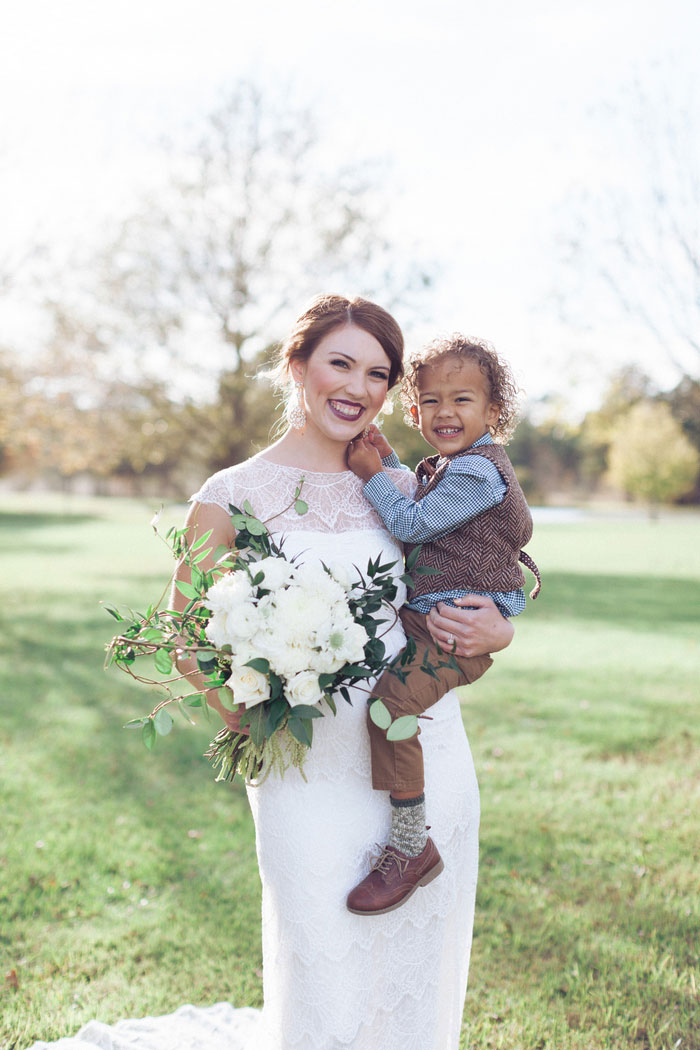 Was it difficult to pare down the guest list? 
Yes, as I stated above, it was extremely difficult for us (me mainly) to pare down the guest list. It was hard to limit those invites to only those close family members and friends. We just knew we would rather celebrate that amazing day in our lives with those who meant the most to us.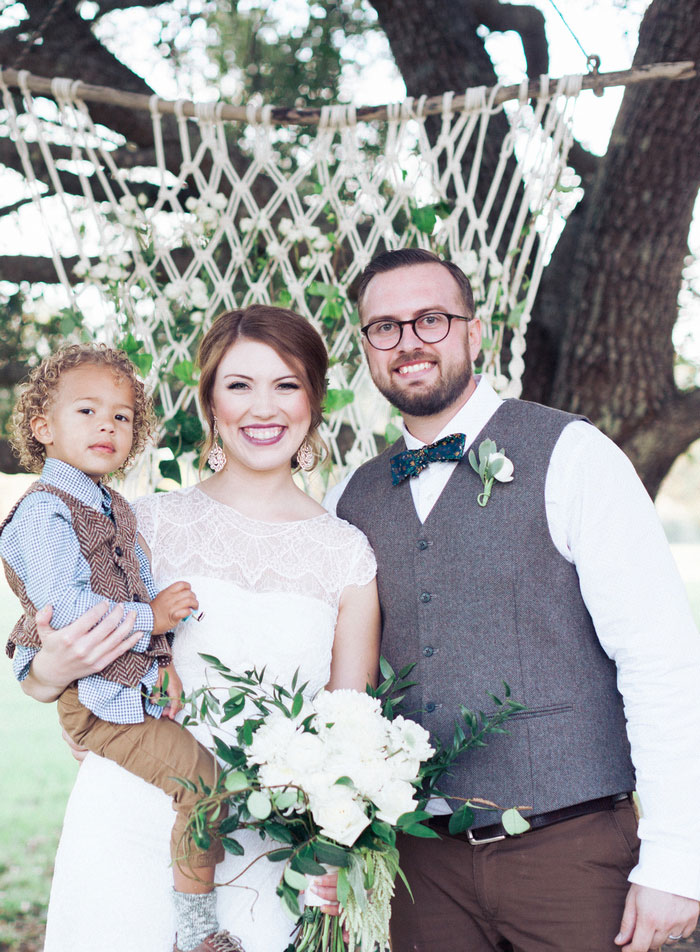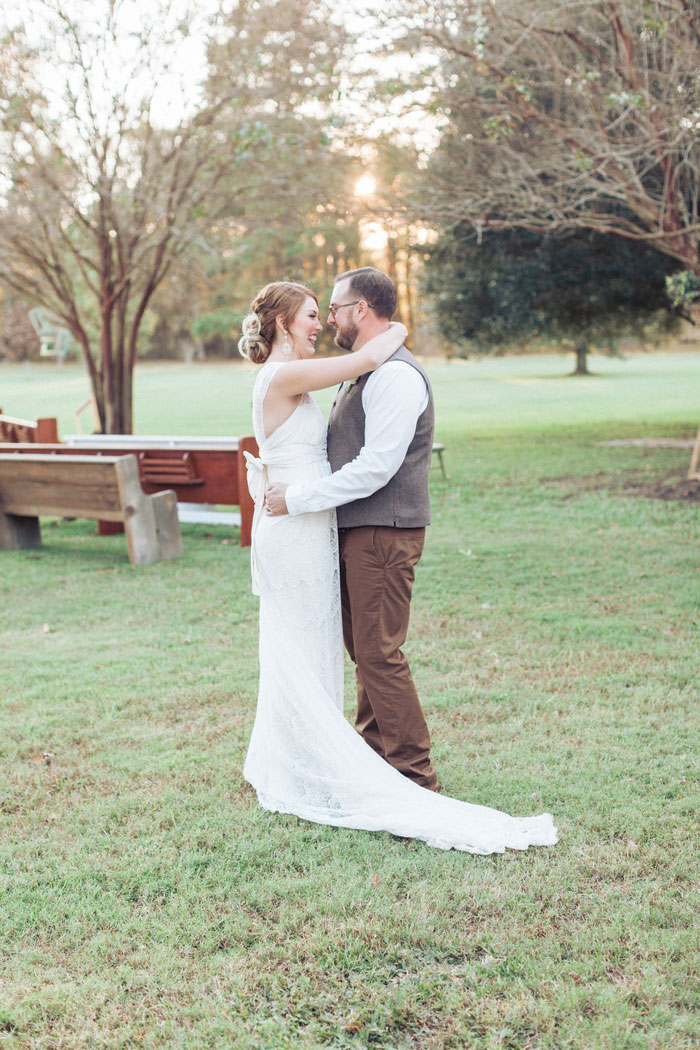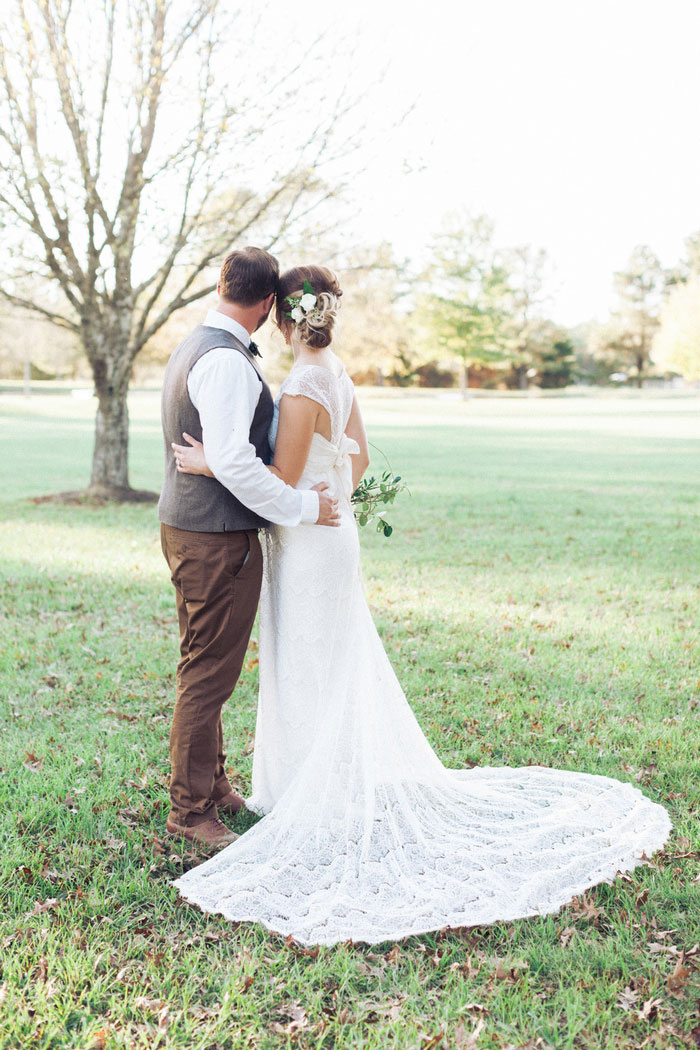 Did you have any 'issues' with the small guest list from friends & family? If so, how did you address them?
It was especially hard having to tell our parents they couldn't invite all the people they wanted to invite. We also had some instances where people would ask us questions about the wedding and just assume they were invited to the big day, so that made for some awkward conversations. However, we had to explain that we wanted the day to be focused around us and the love we share.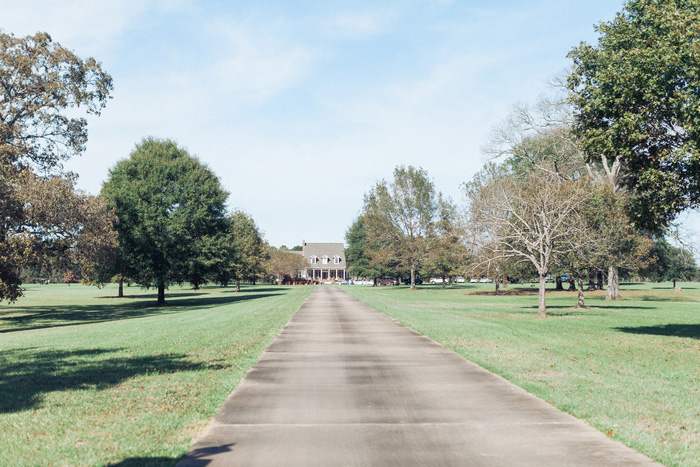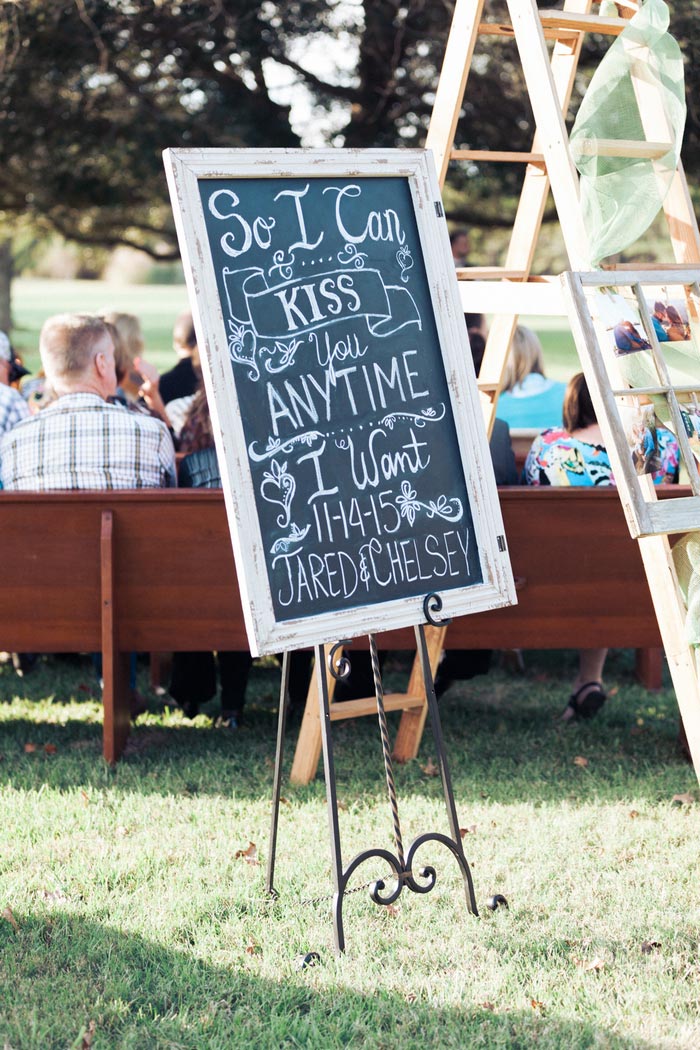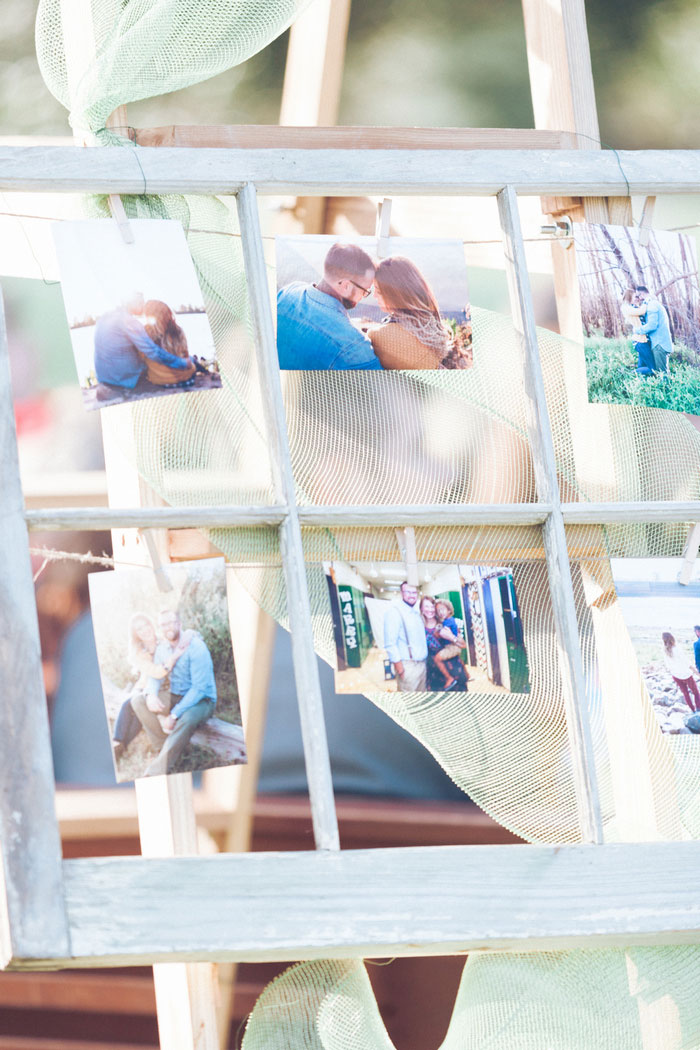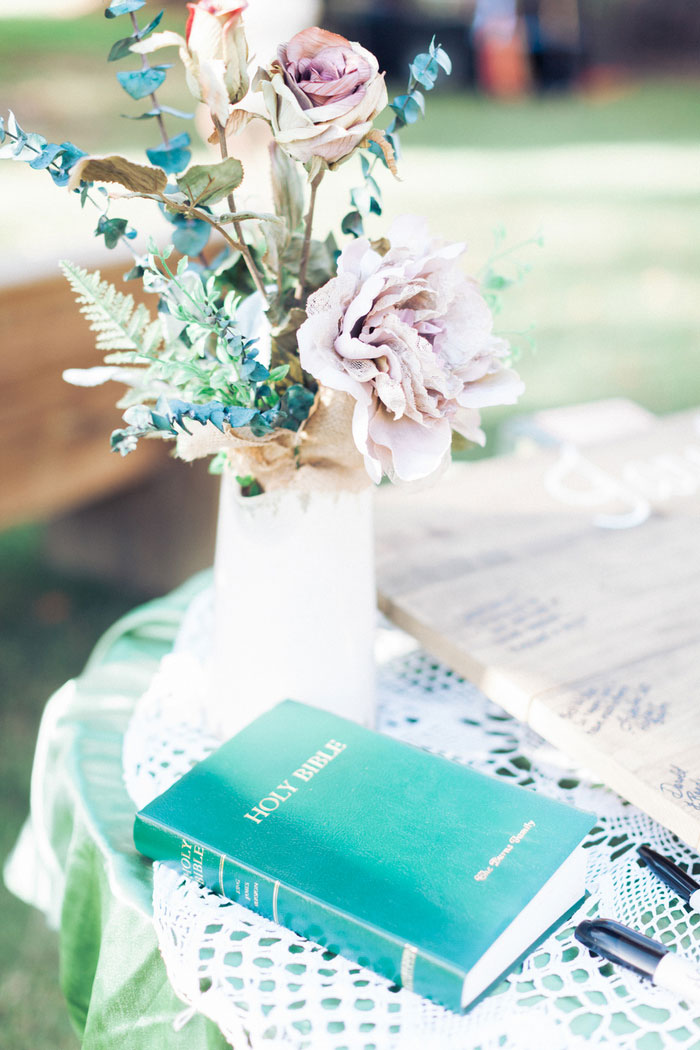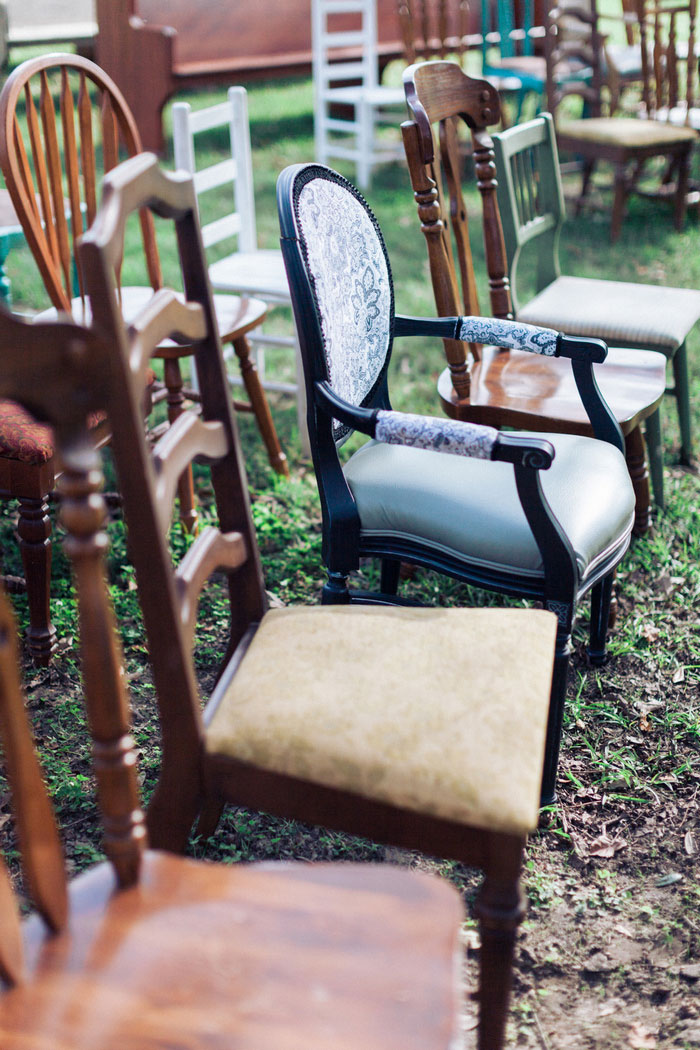 What were the highlights of the ceremony? 
I would have to say one of the highlights from the ceremony was our ring bearer (my son, who my husband loves as his own) going straight for the dessert table instead of the aisle. He definitely gave all the guests quite a laugh. On a more serious note, our vows were definitely a highlight of the ceremony. We both took the time to write our own vows and recite them to each other in front of our closest family and friends. I was the first to read mine and immediately started crying when I began reading them to my husband. It was so special to discover we had both shared some of the same memories in our vows to each other. Another highlight from our ceremony was that my husband's father officiated, so it was memorable to share that moment in our lives with the man my husband looks up to the most.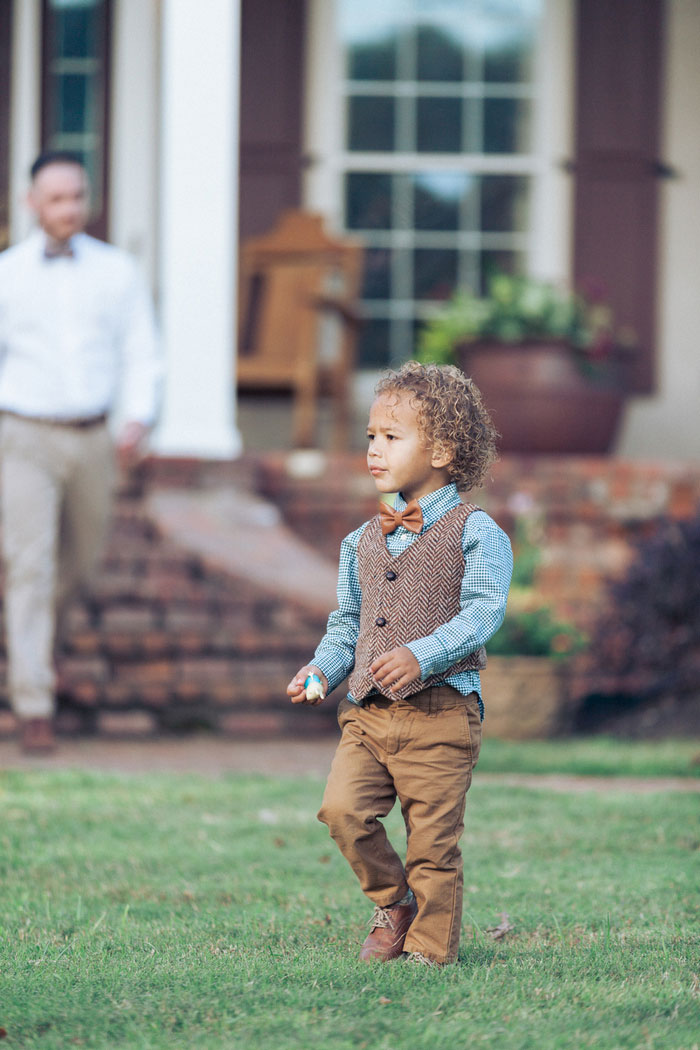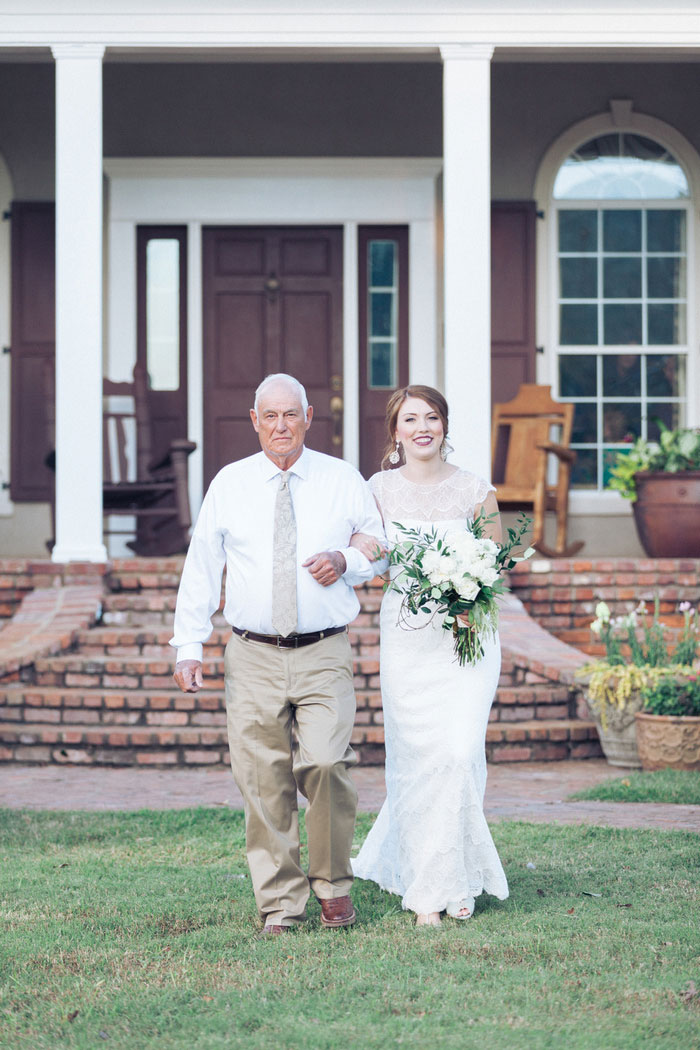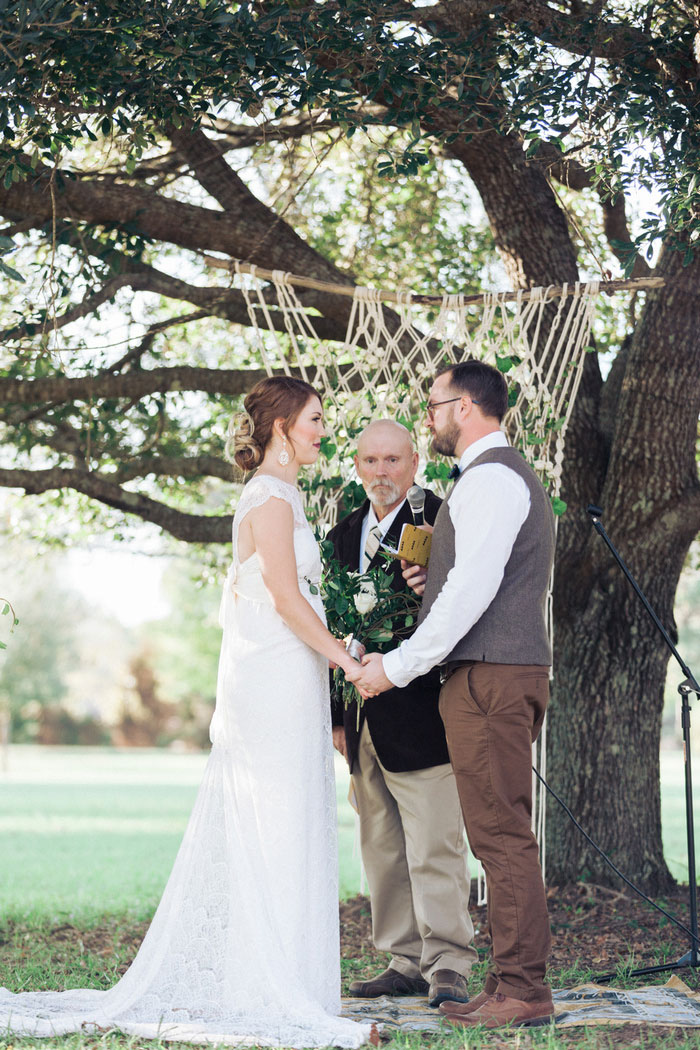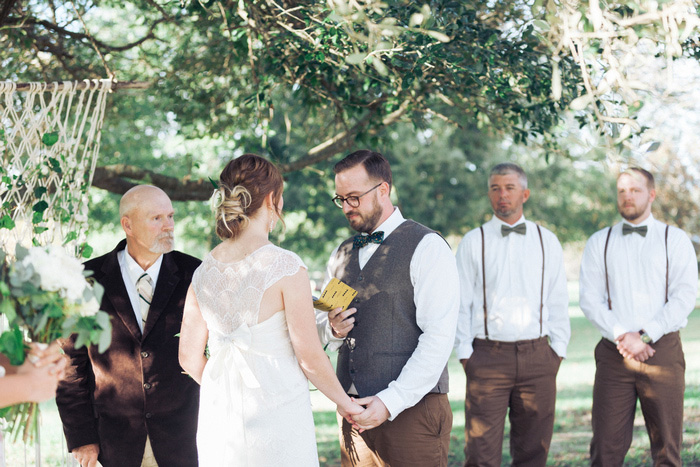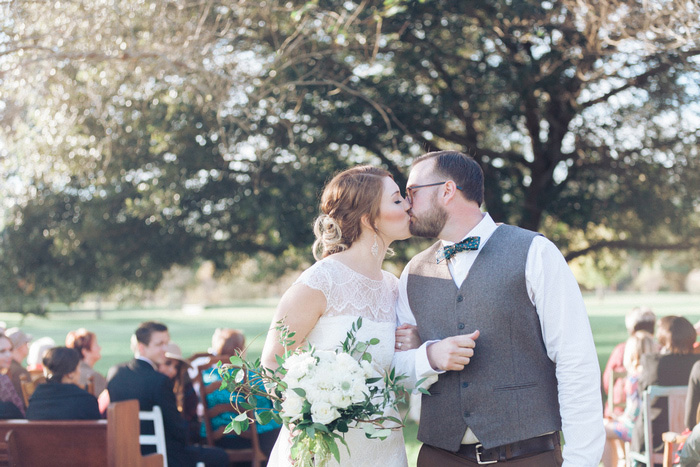 What were the highlights of the reception?
One of the highlights of the reception was sharing our first dance as husband and wife to "Forever like that" by Ben Rector. We will always cherish the memories of that moment together! Another unforgettable moment from our reception was having my 91-year-old great grandmother sign our marriage license. She requested to be one of the witnesses who signed, and we were more than happy to oblige!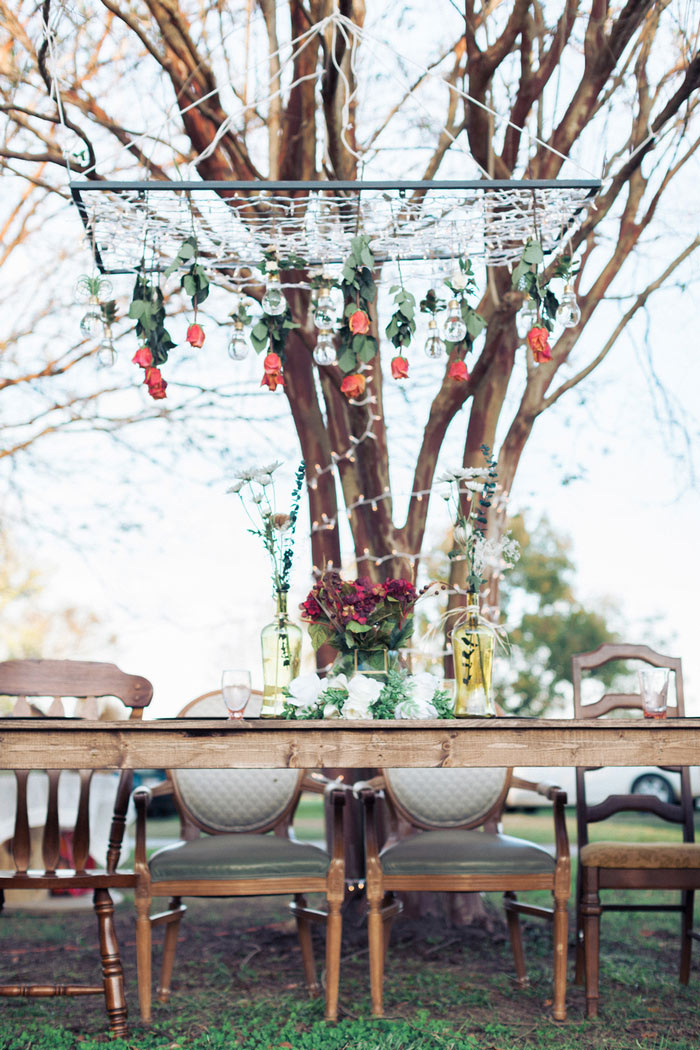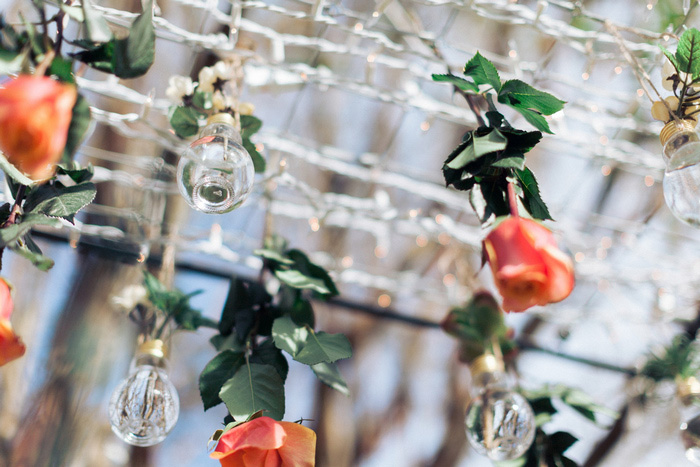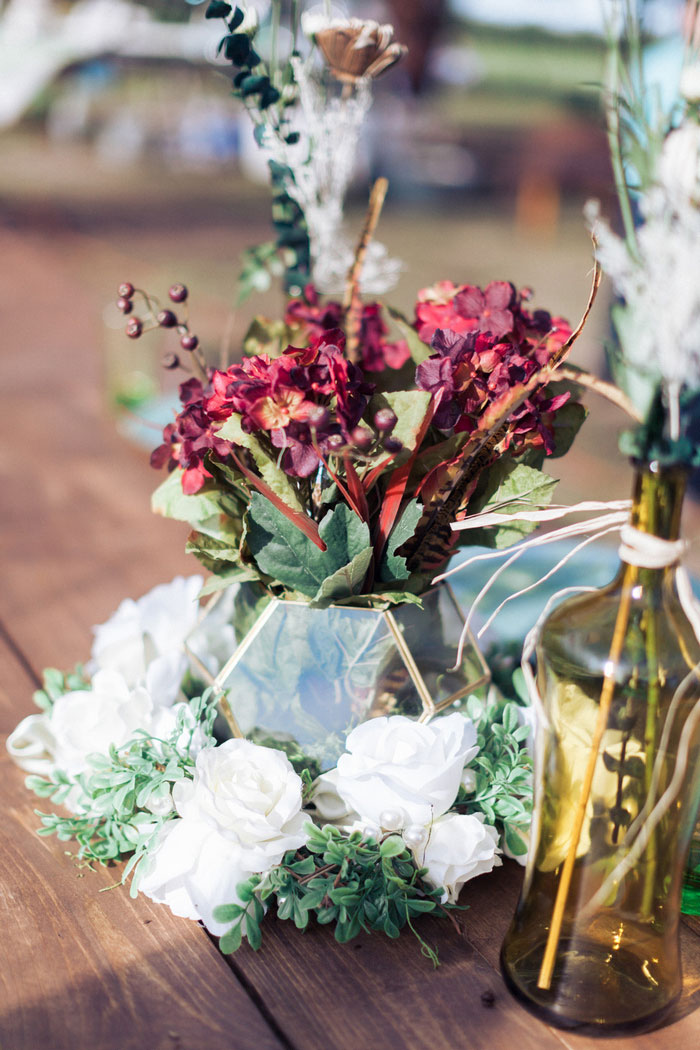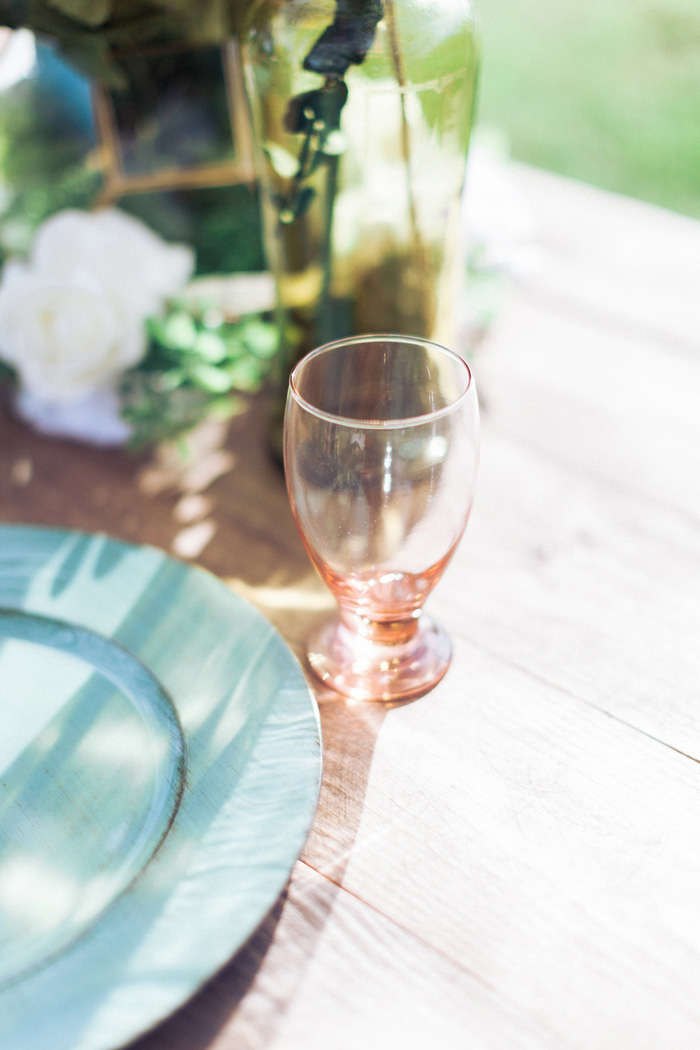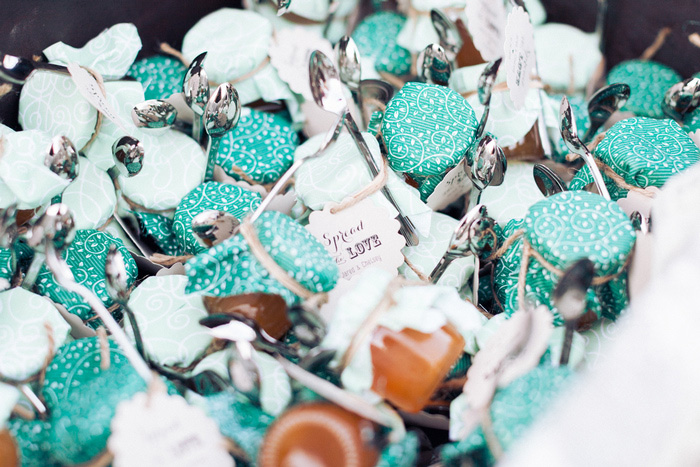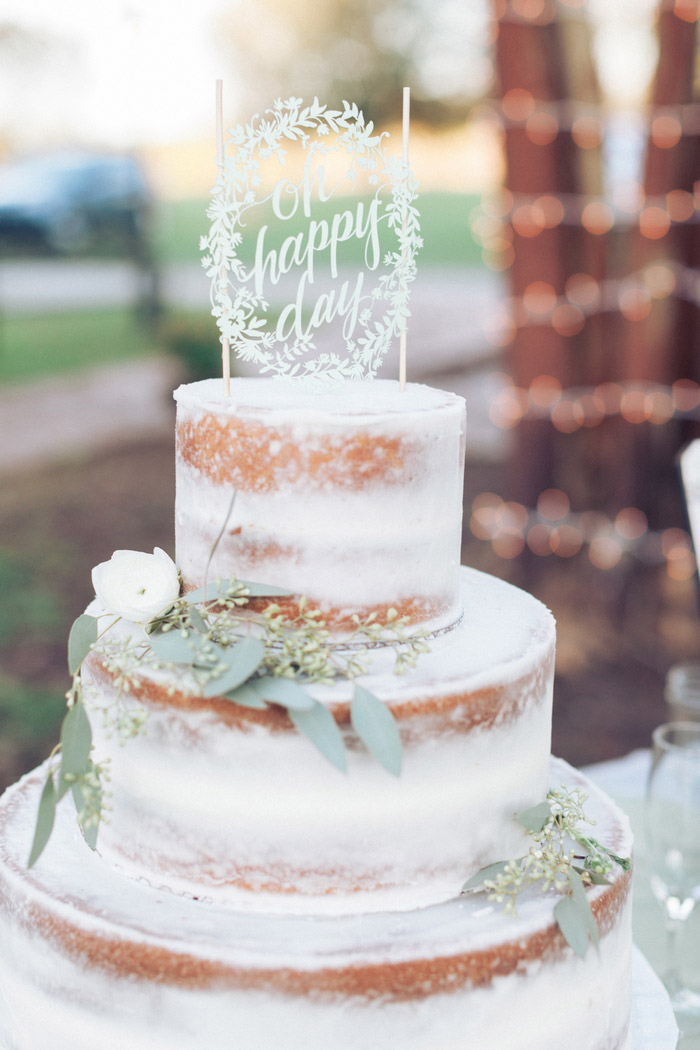 What was the best thing about having an intimate wedding? 
We loved having an intimate wedding, because it allowed us to truly have a celebration of love with our closest family and friends. We weren't worried about having the biggest or best of anything. We were focused on sharing our vows while sharing little touches of "us" with those we love the most!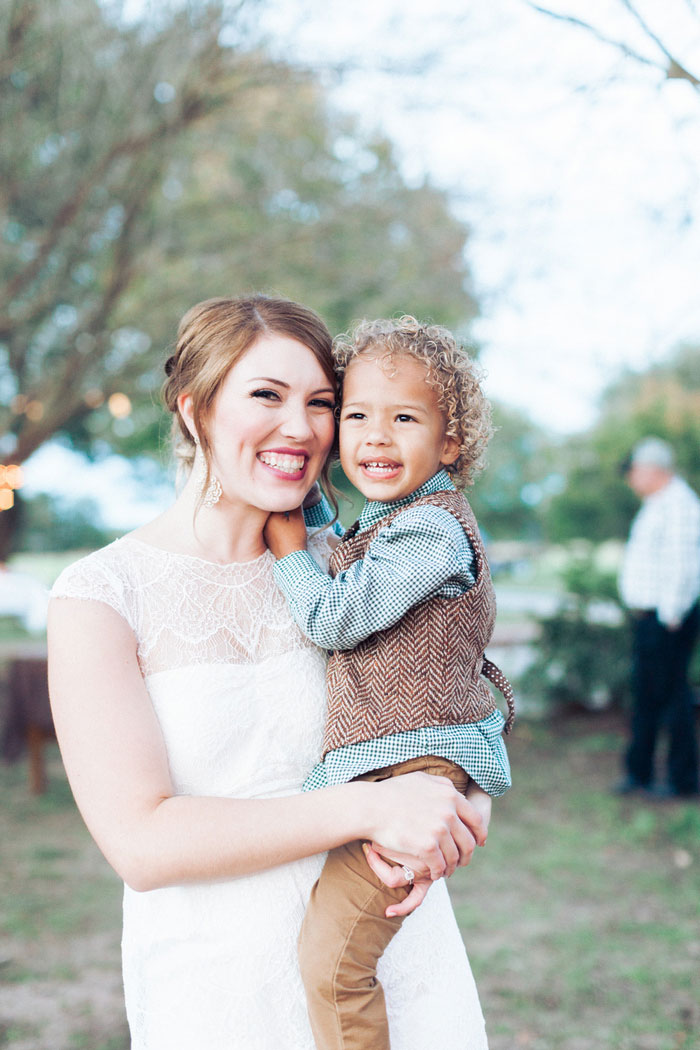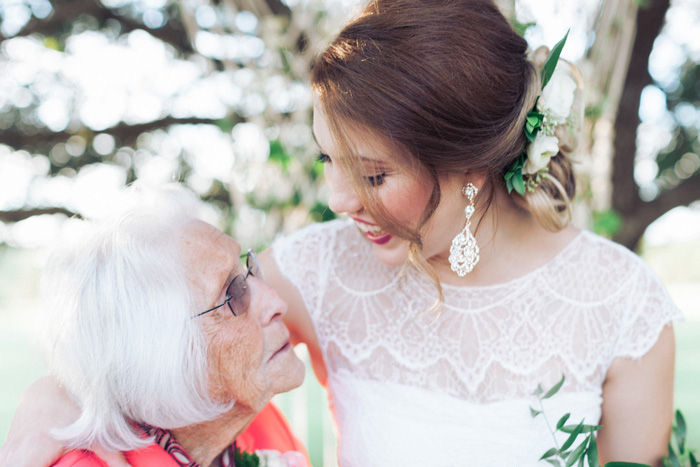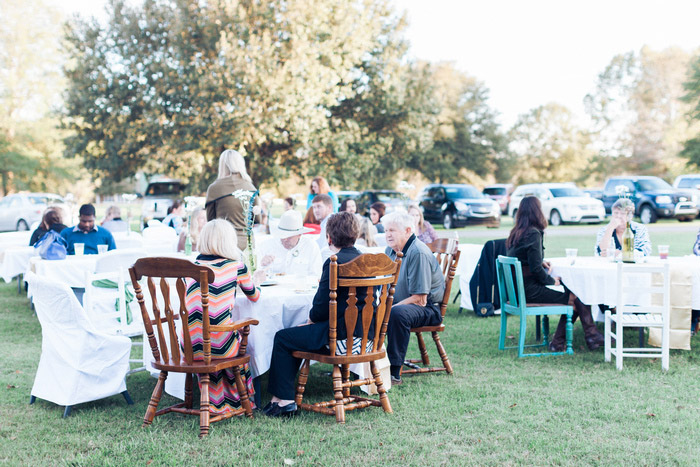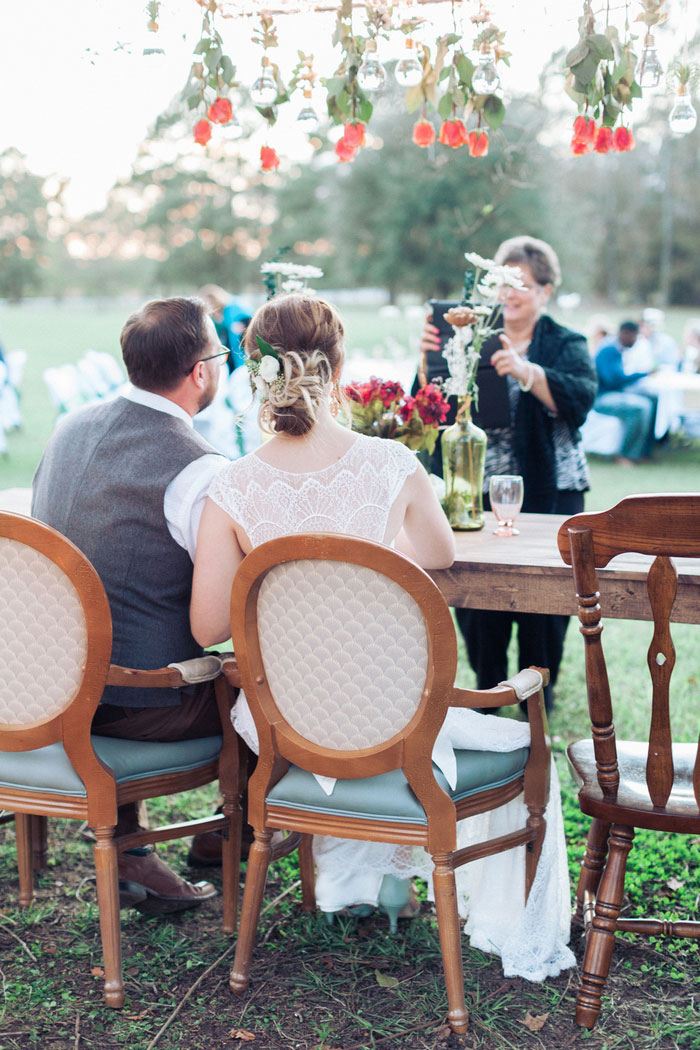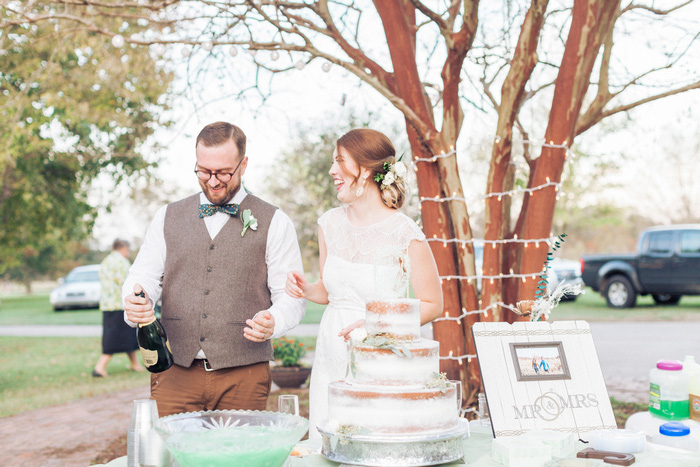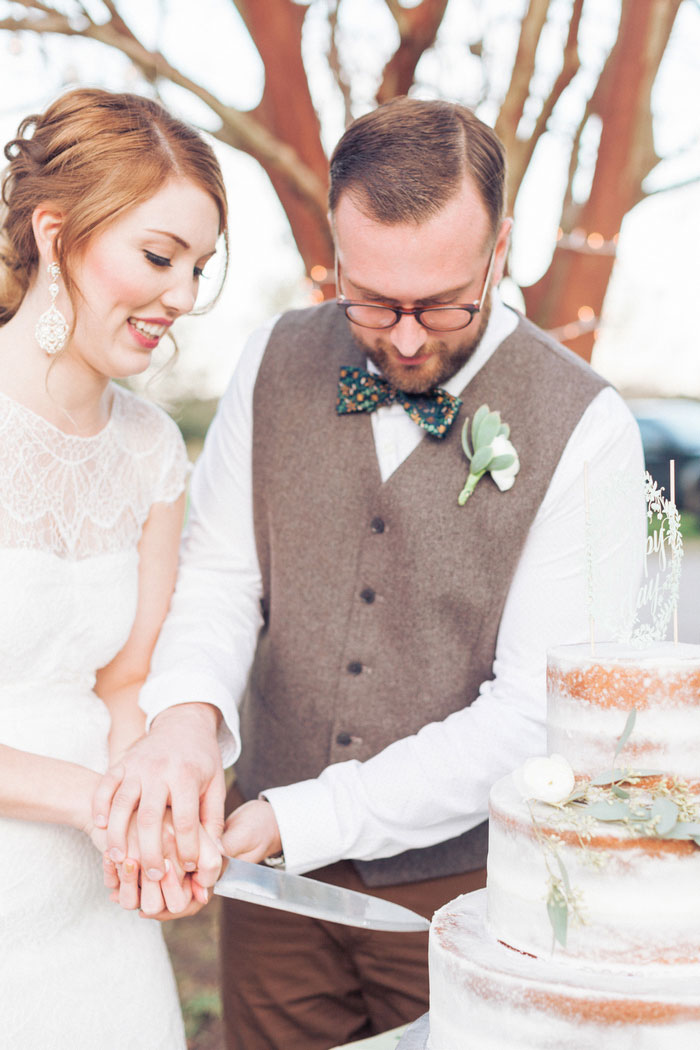 What advice do you have for couples who are considering an intimate wedding? 
For those considering an intimate wedding, I would say don't hesitate! We have not once regretted our decision to keep our wedding intimate. Even though it comes with some challenges, I would say to always keep in mind why you are having a wedding in the first place. Your wedding should be a celebration of you and your partner's love for each other. Don't sweat the small stuff! Things will, inevitably, go wrong but those make for the best stories and memories. Laugh about the blunders and take in every single moment, because it all goes by in the blink of an eye!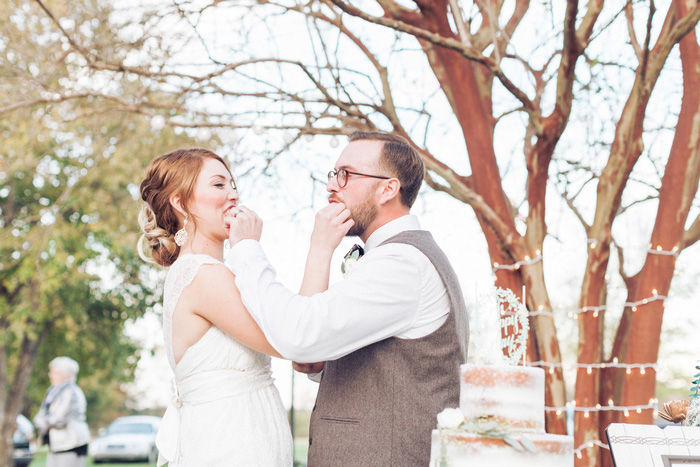 Vendors:
Photography: Photography by Micahla Wilson 
Flowers: Botanical Occasions by Leanne Graves 
Food: Prepared and served by family & friends 
Cake: Made by a family friend 
Macrame backdrop: Wild Boheme on etsy 
Dress: Anna Campbell 
Hair & Makeup: Hope Fontenot