Wanting to make their wedding day unique, Christi and Richard rented a house in Cape Cod, filled it with their closest family and friends, exchanged their vows in a sunrise ceremony, and celebrated with brunch and an impromptu pool party. Despite the early morning wake-up call and some unexpected hiccups, the couple turned their nuptials into a week long celebration with their loved ones, making their wedding day a truly unforgettable affair!
Special thanks to Kathy Davies for sharing all the stunning photos with us!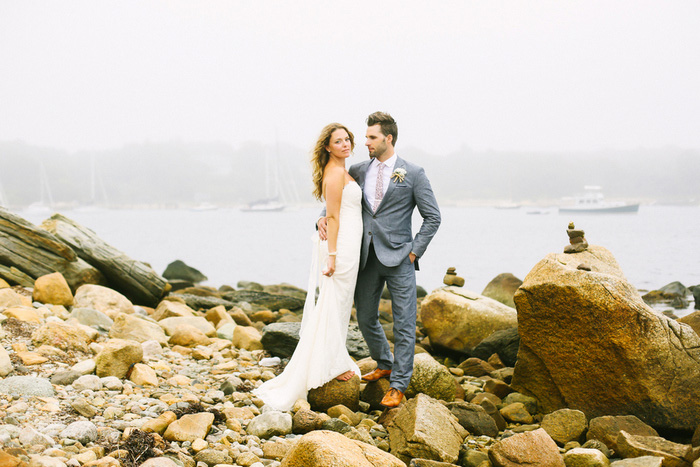 Christi, 30 & Richard, 31
Cape Cod, MA
Wedding Date: September 6, 2014
Number of Guests: 15
Wedding Cost: $5,000
Wedding Ceremony Location: The Knob Falmouth, MA
Wedding Reception Location: Moonakis Cafe, Falmouth MA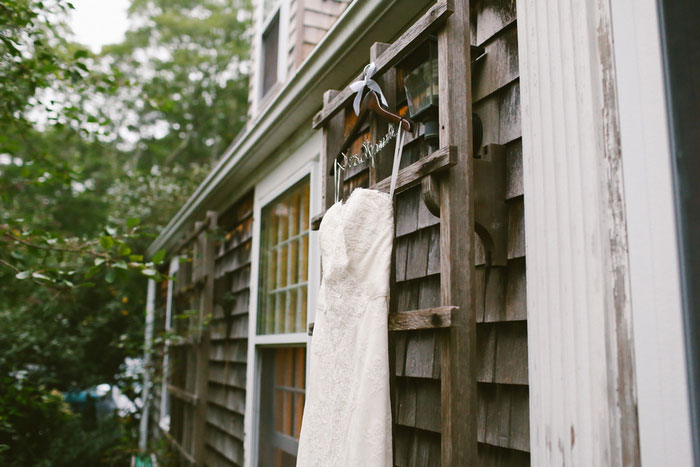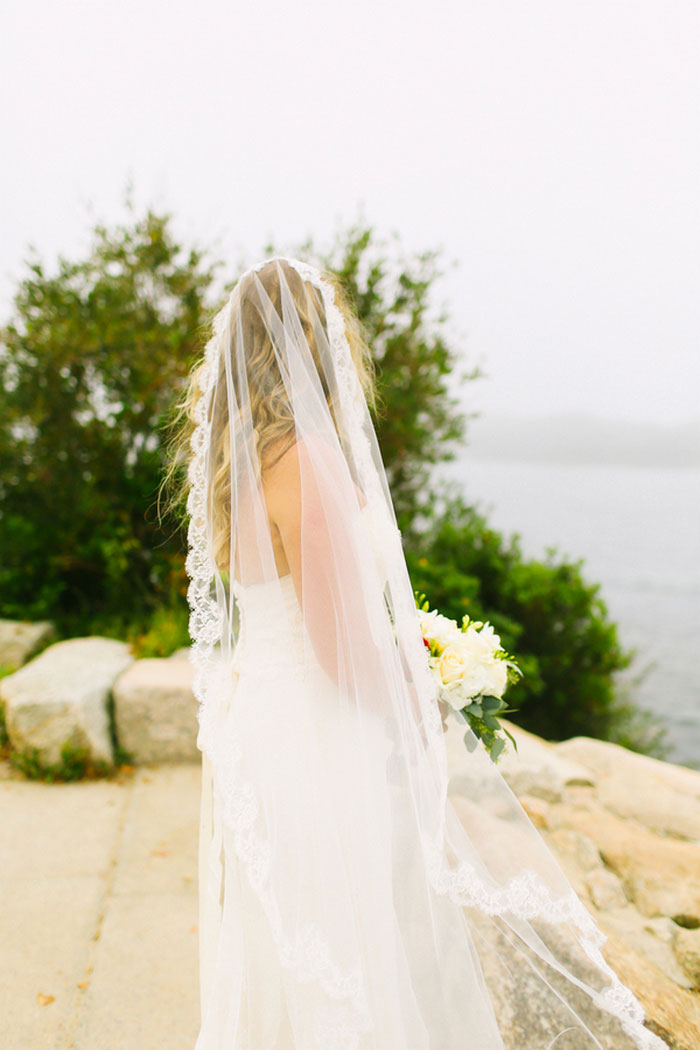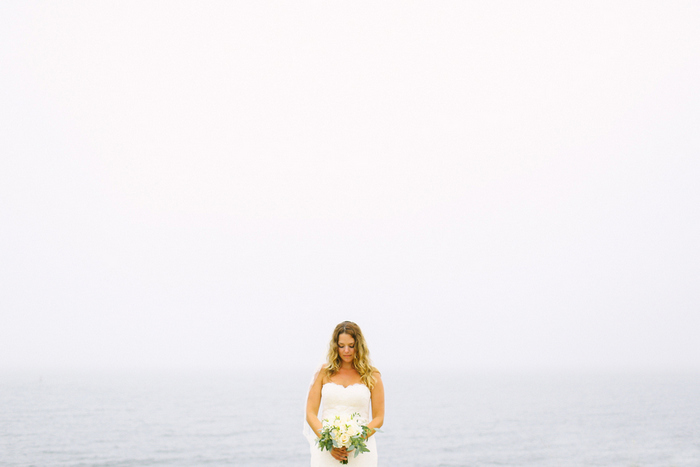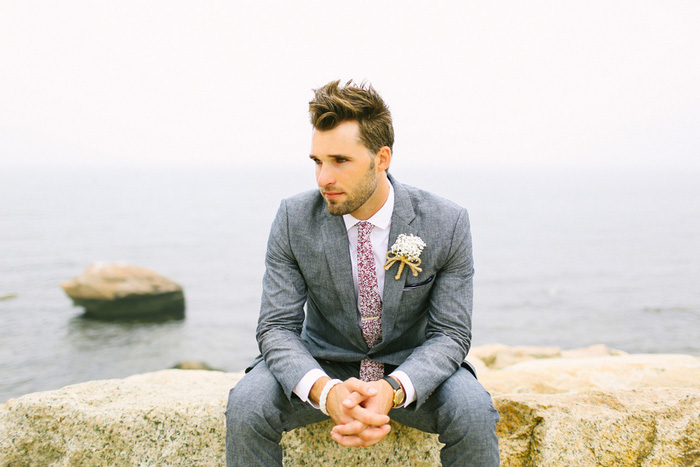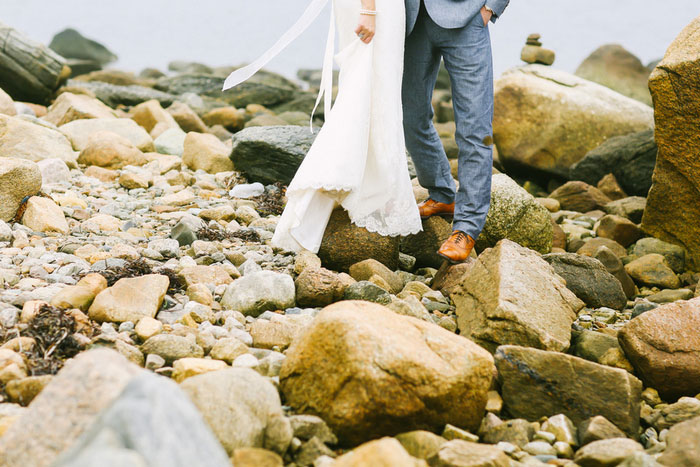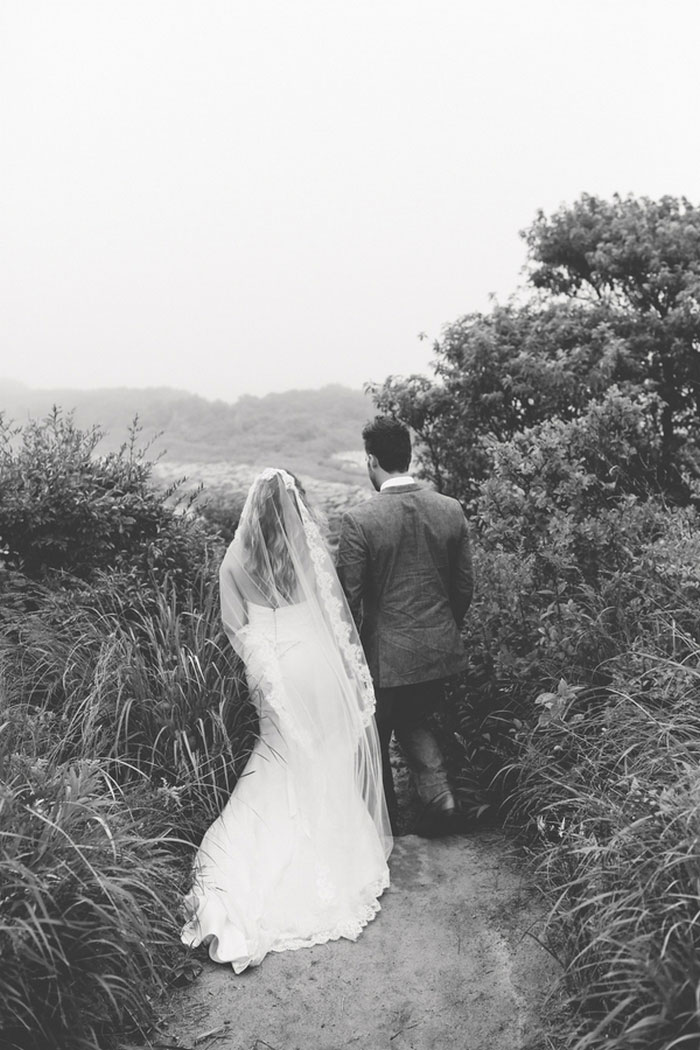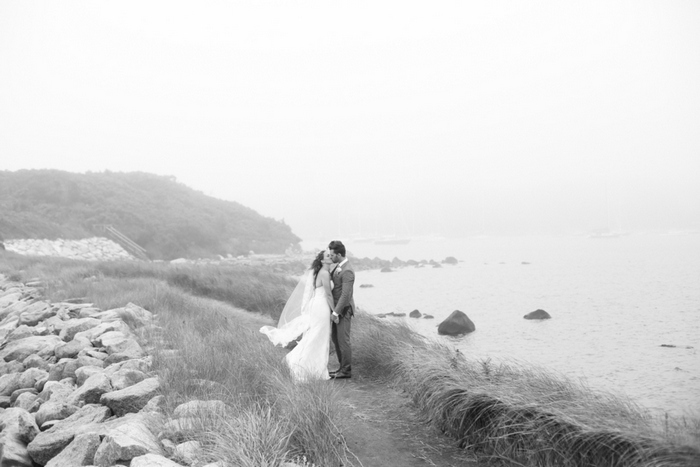 Why did you have an intimate wedding?
It was important that we keep it about the two of us and having an intimate wedding allowed us to do just that. We both knew we wanted something unique so I came up with the idea of a sunrise ceremony. Our family and friends are truly the best and we were very grateful they went along with our crazy idea!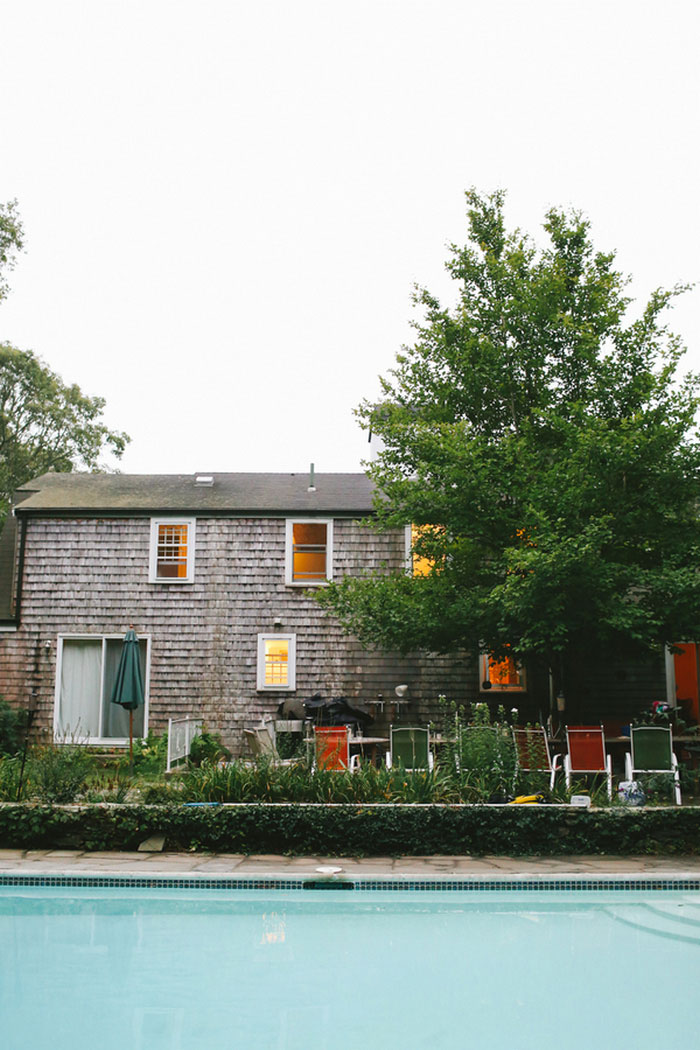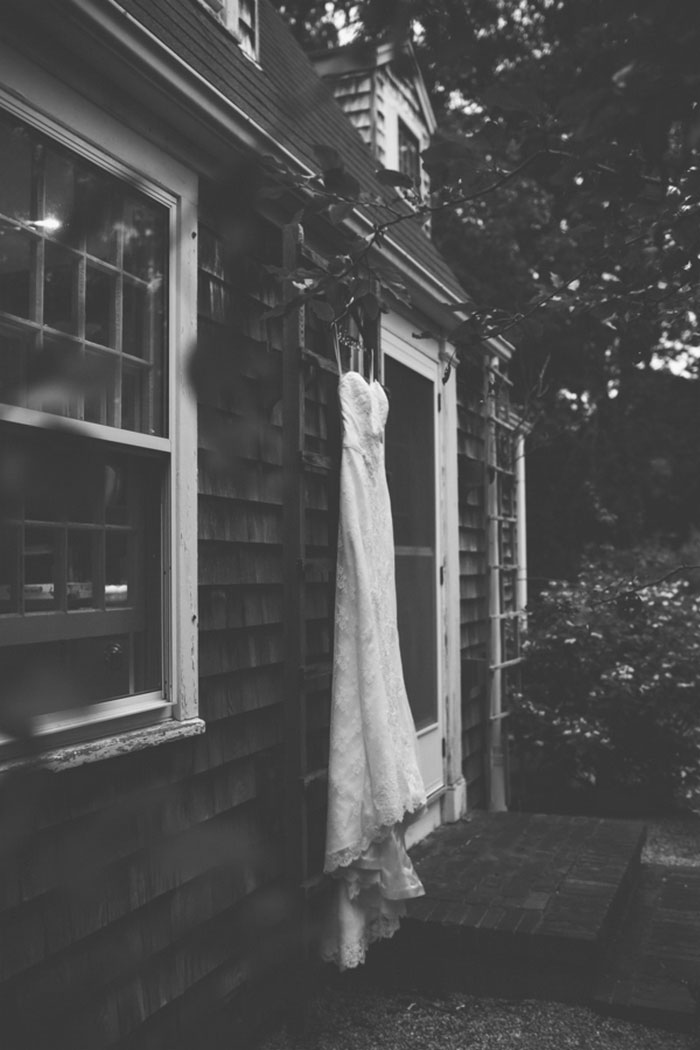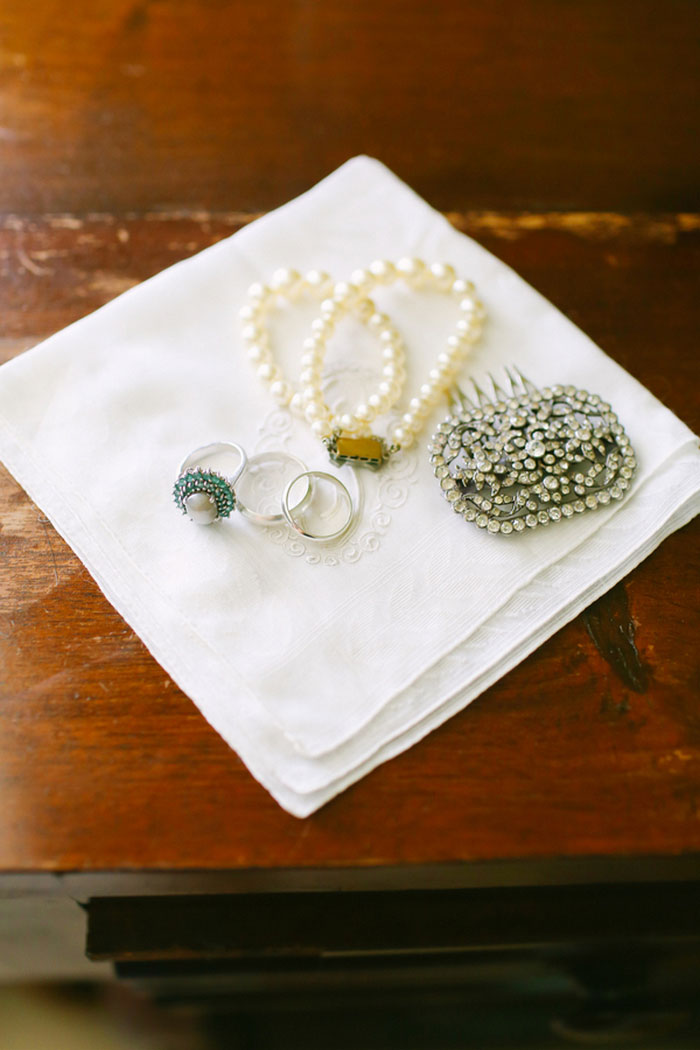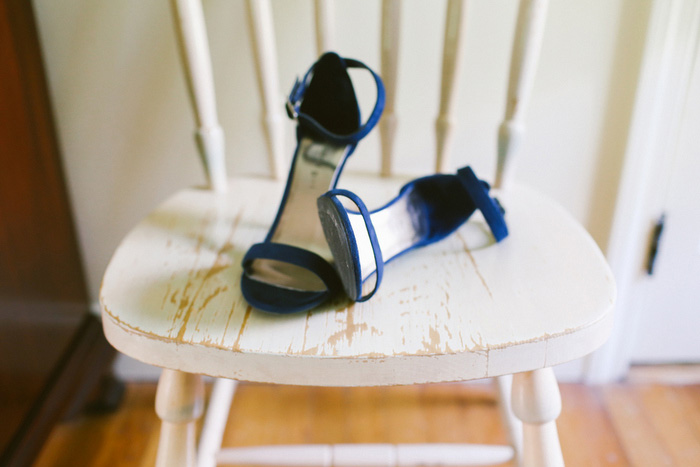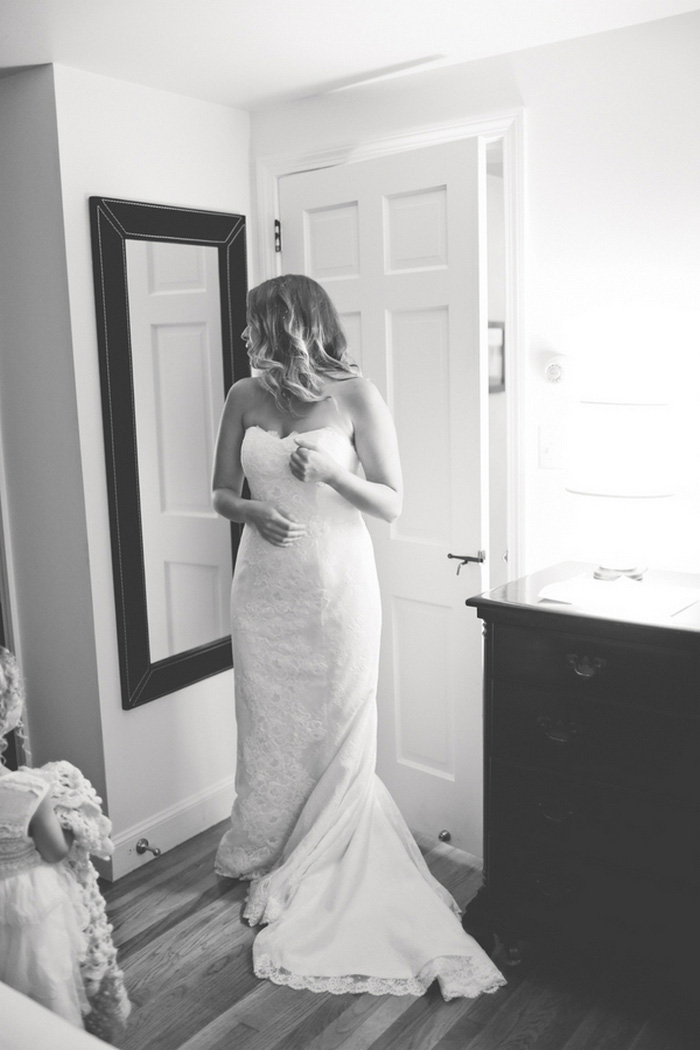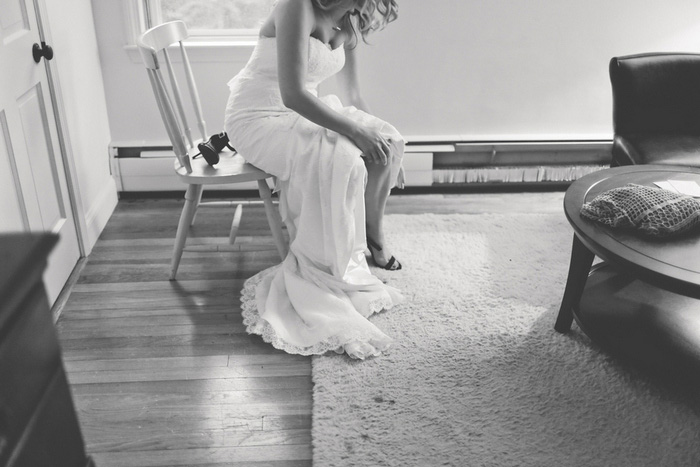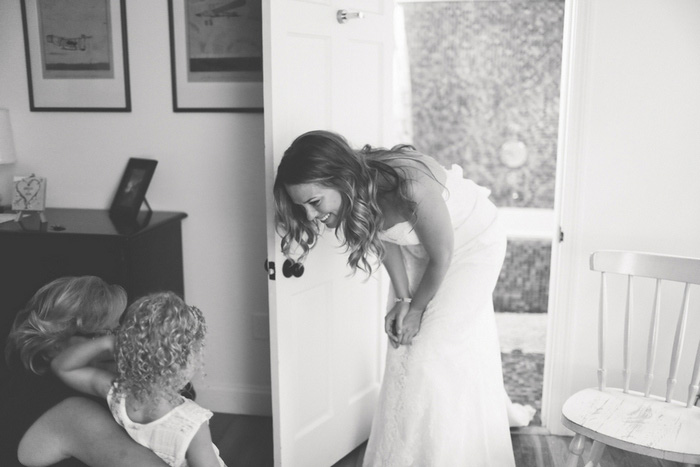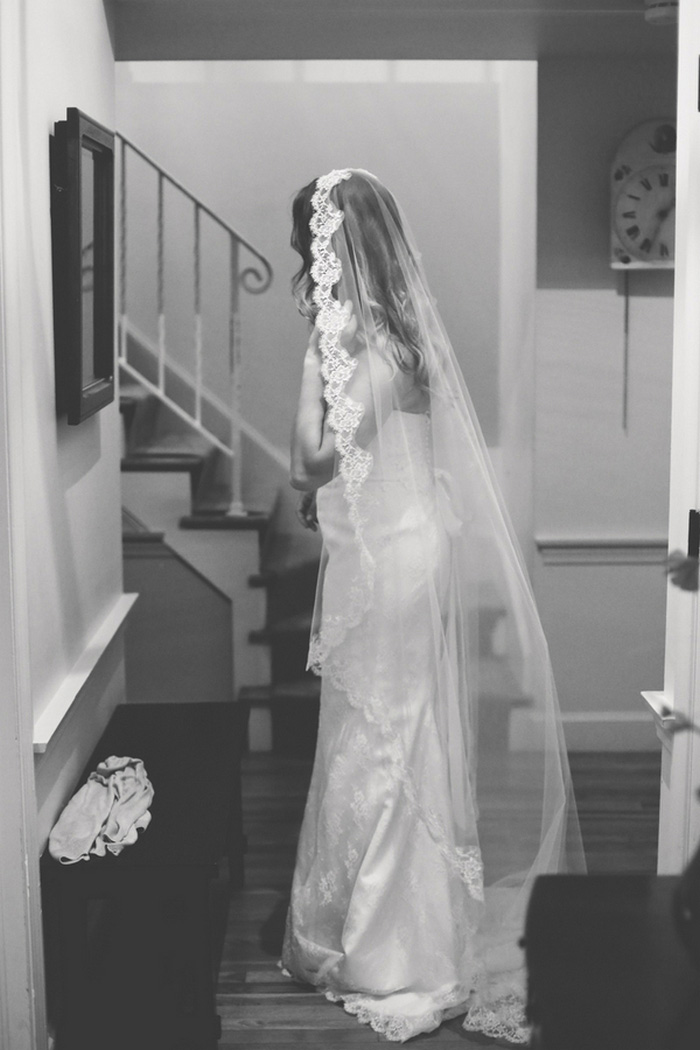 What are some of the challenges that you faced planning an intimate wedding?  
One of the hardest things for me was finding a salon that was willing to open at 3:30am so I could get my hair and makeup done. Another challenge for us wasn't exactly in the planning, but in the execution. We didn't receive our rental farm tables for our reception forcing us to come up with an alternative plan the night before the wedding.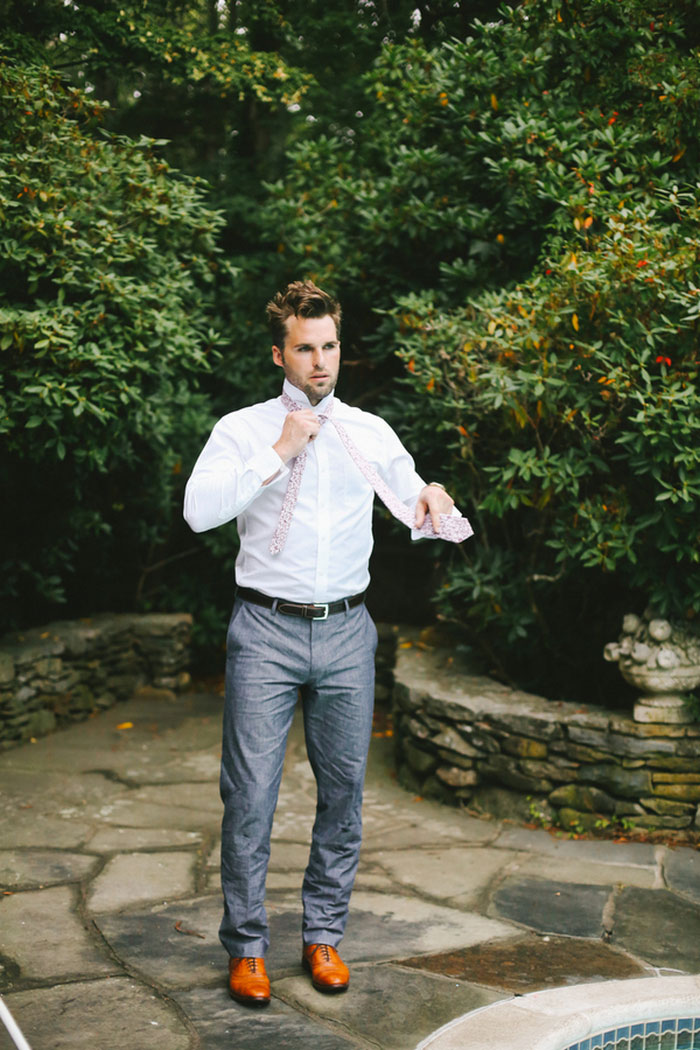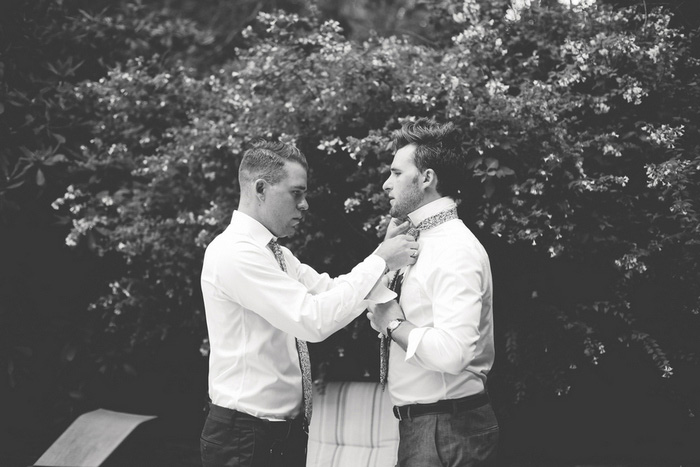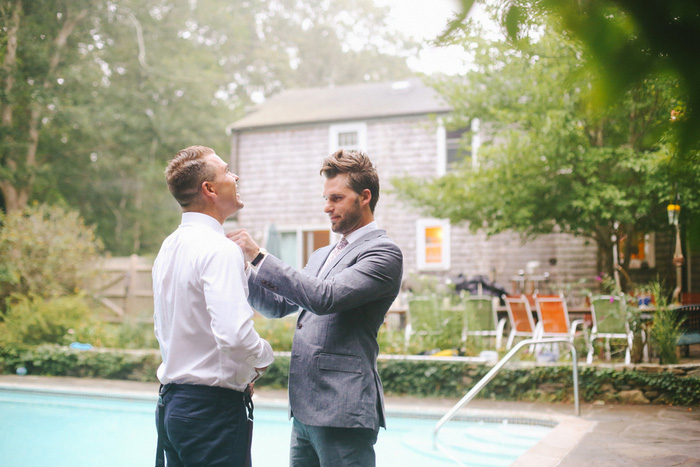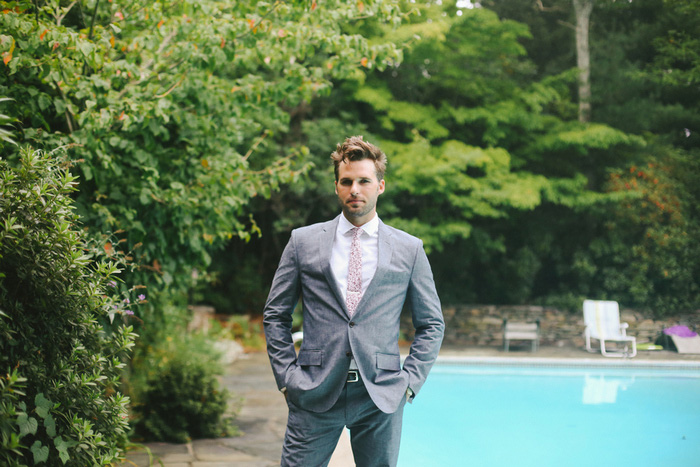 Was it difficult to pare down the guest list?
Not particularly. We only invited immediate family and a few close friends.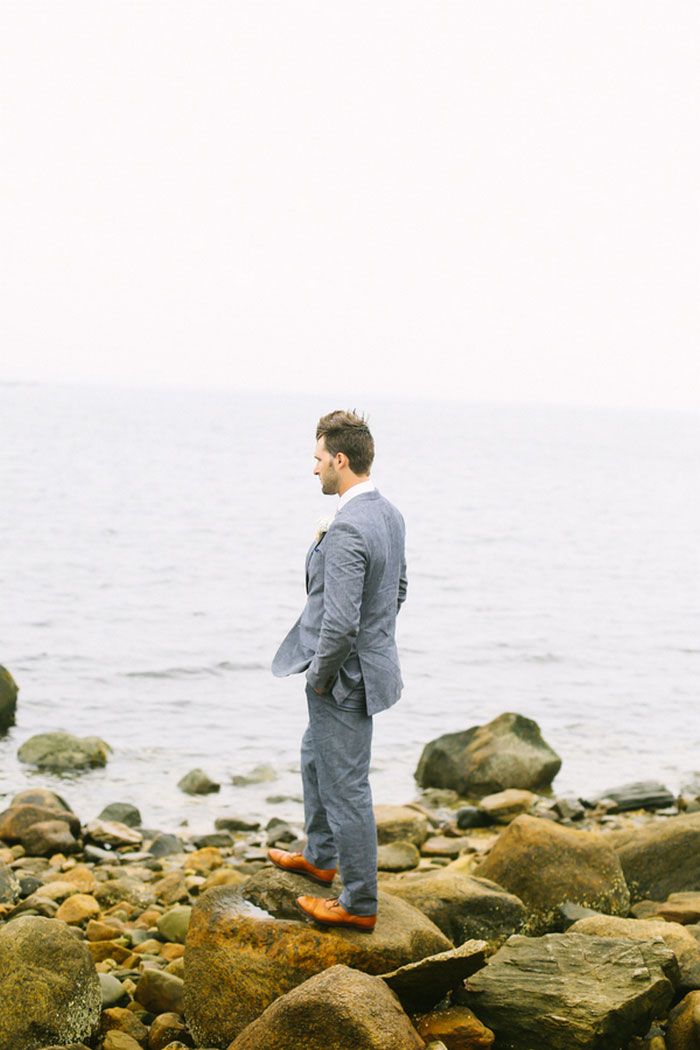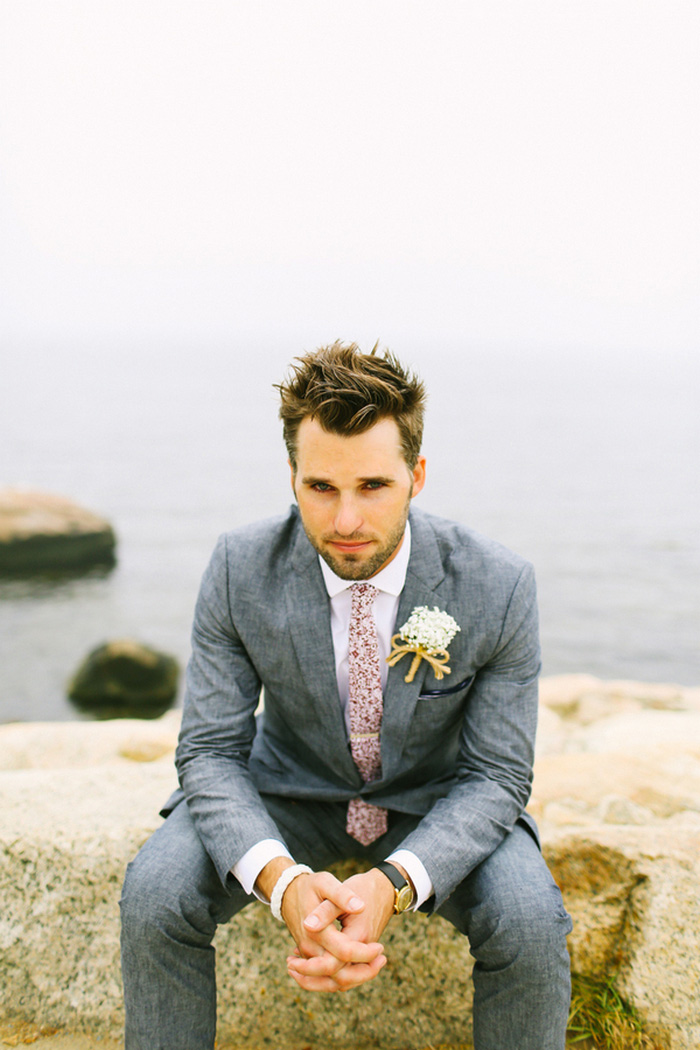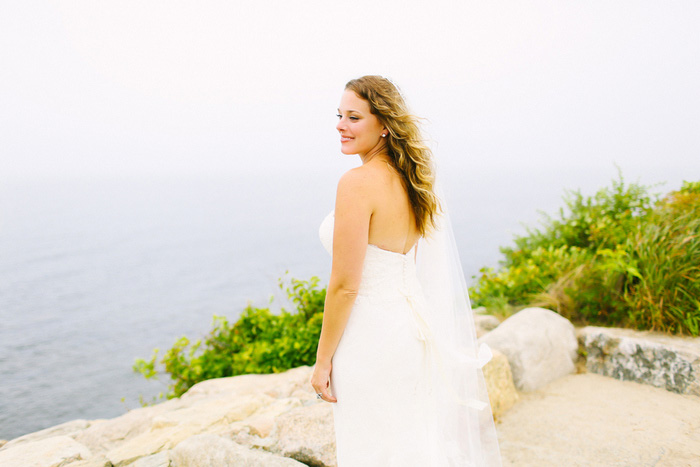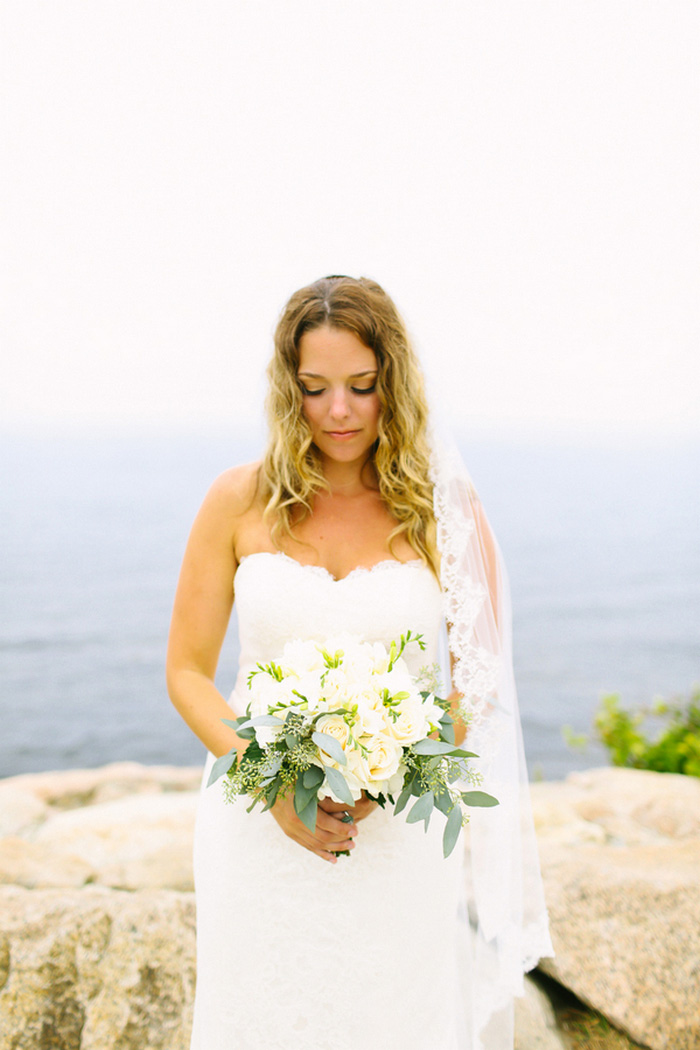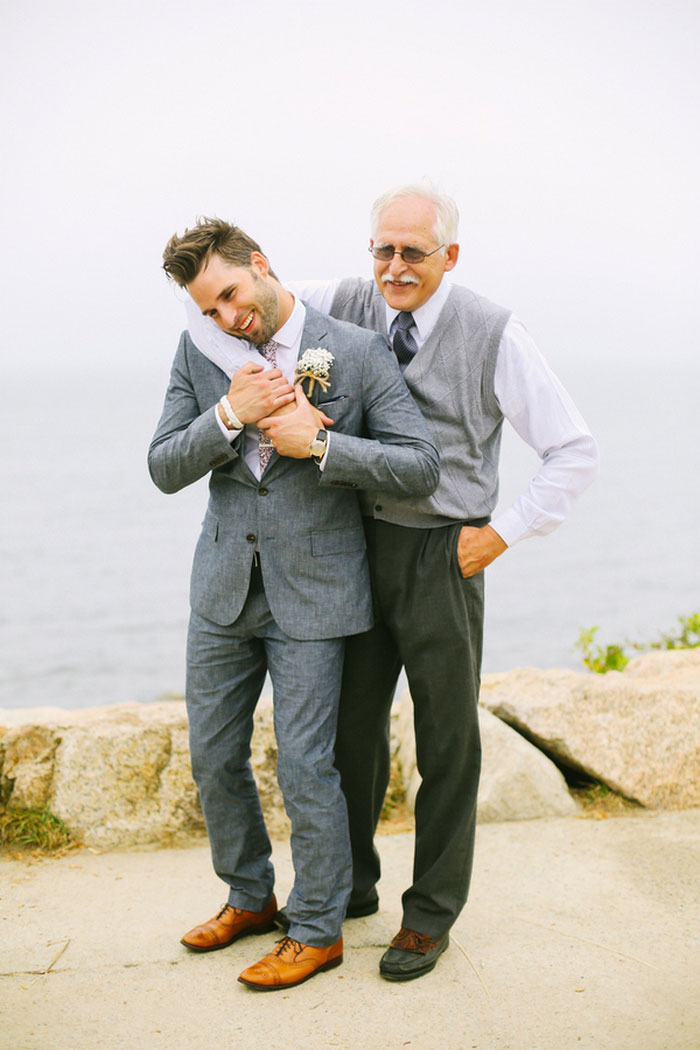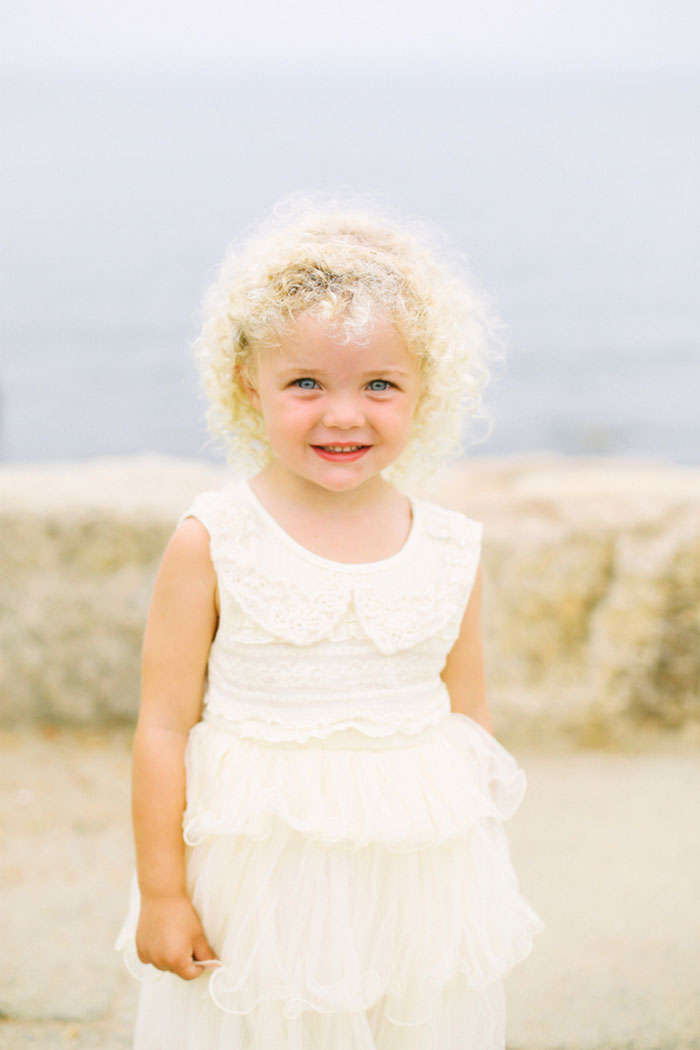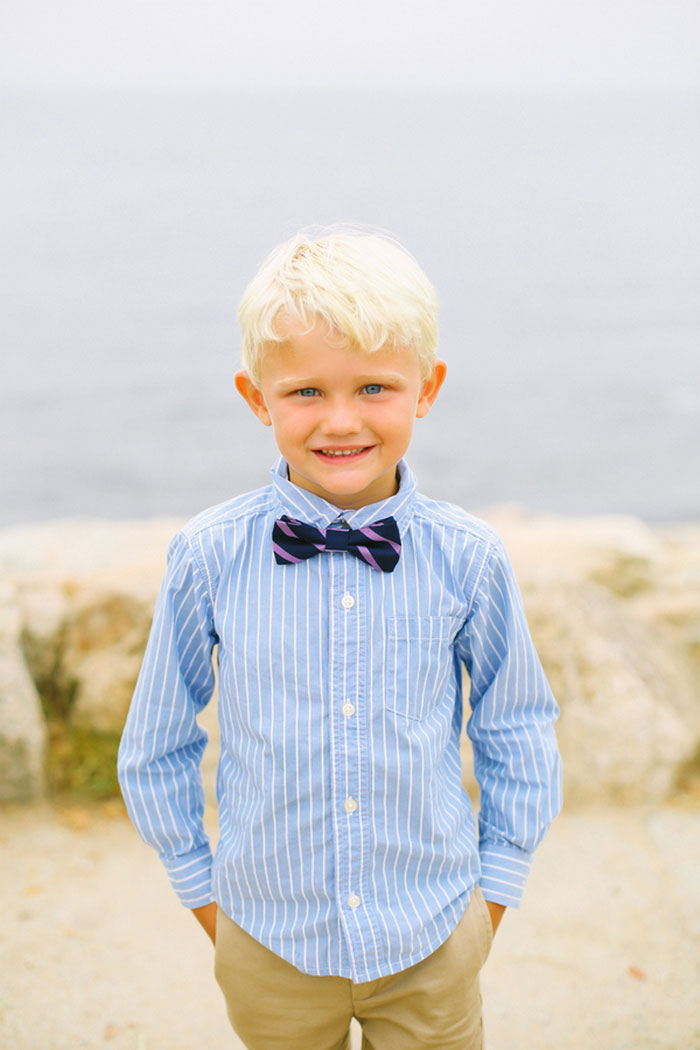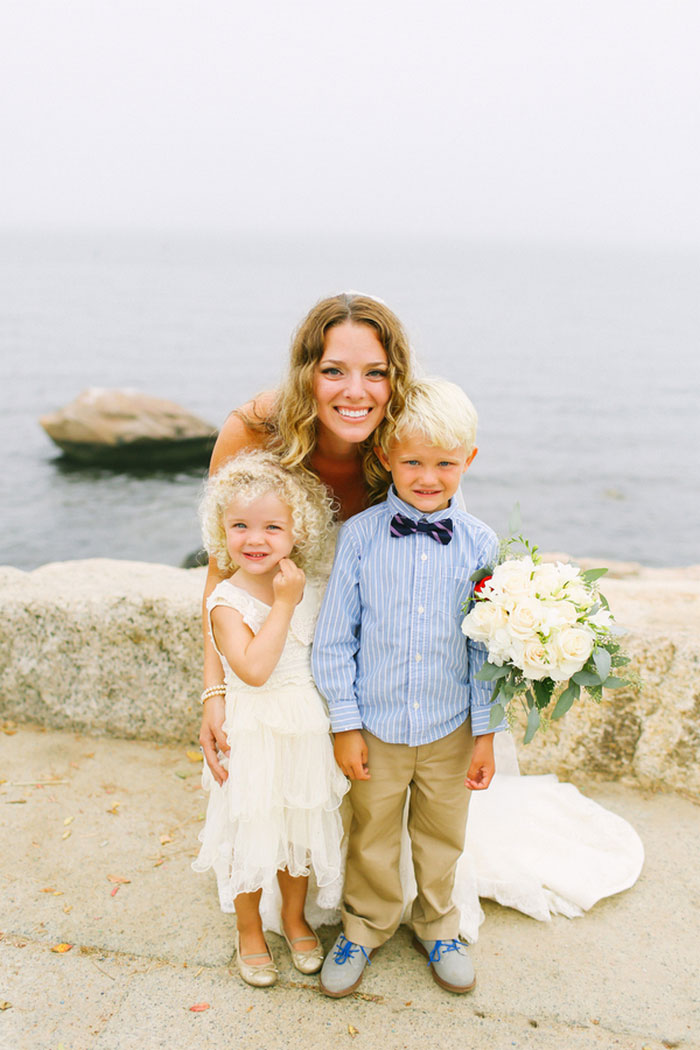 Did you have any 'issues' with the small guest list from friends and family? If so, how did you address them?
We didn't have any issues when it came to our guest list. Our friends and family were very supportive and understanding of our vision.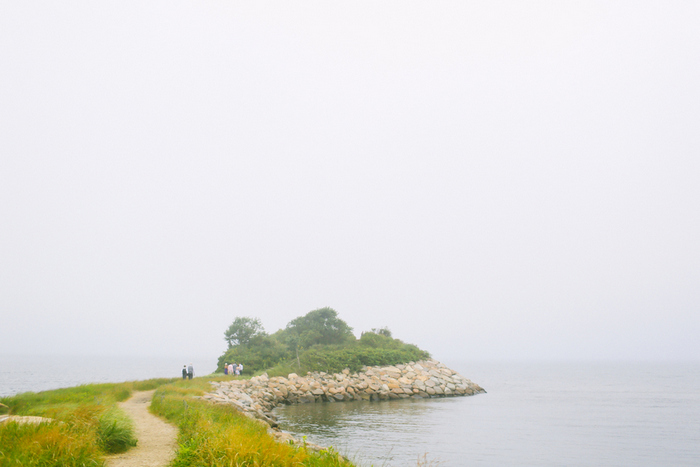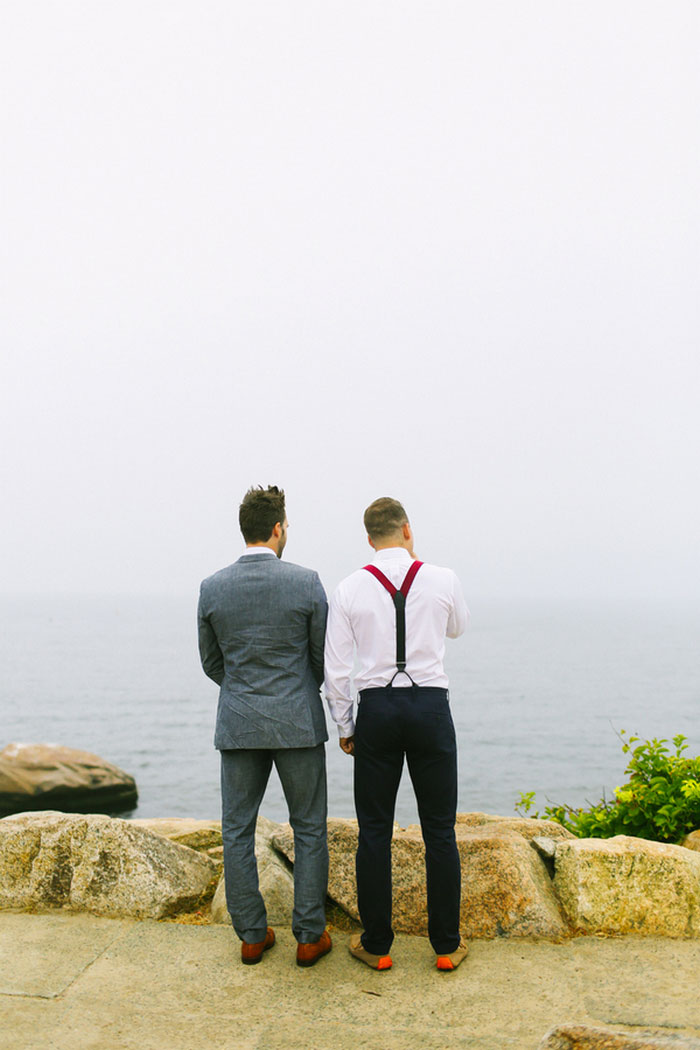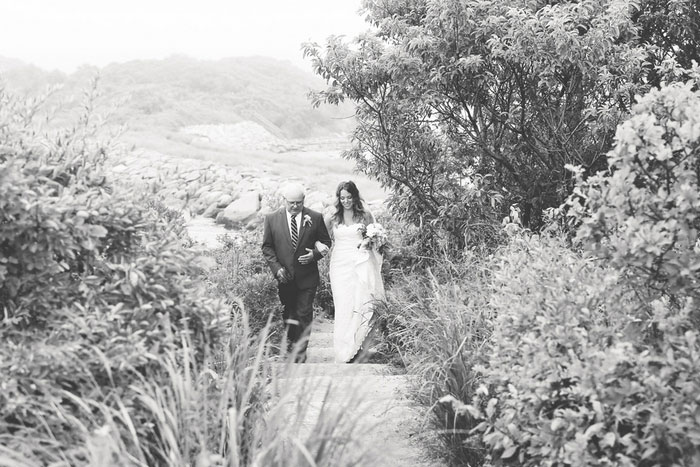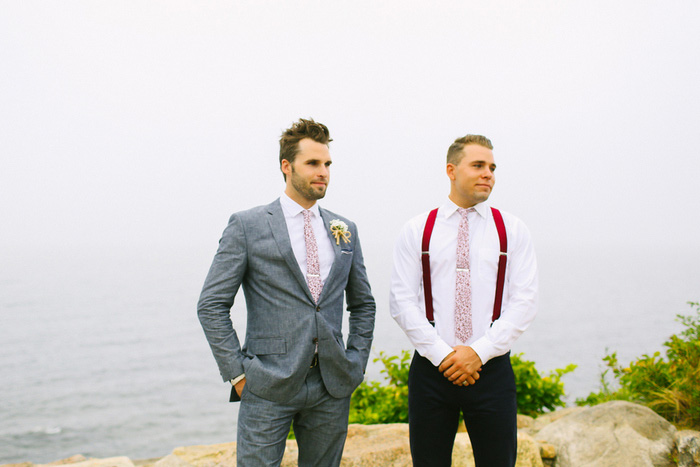 What were the highlights of the ceremony?
There were so many meaningful moments throughout the ceremony – we had the most stunning location, having my Dad walk me down the aisle, writing our own vows – but most importantly having everyone we love in one place as we became husband and wife.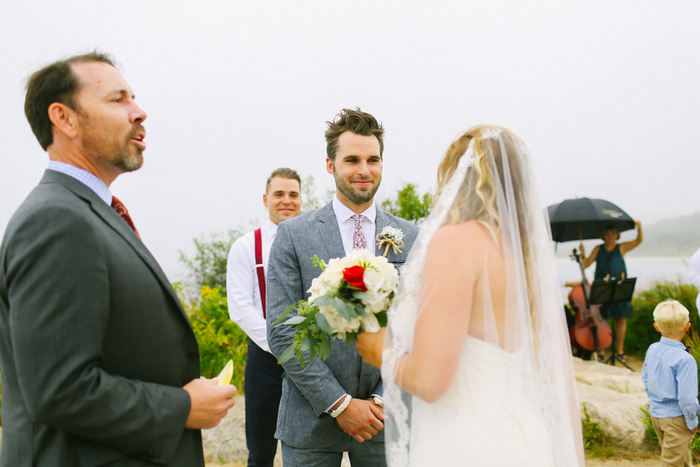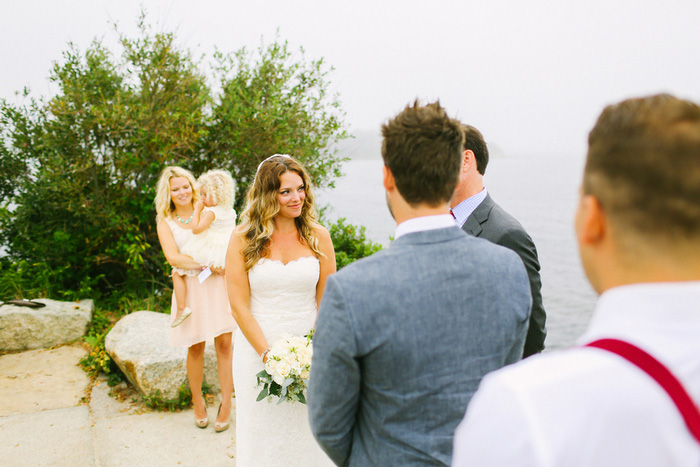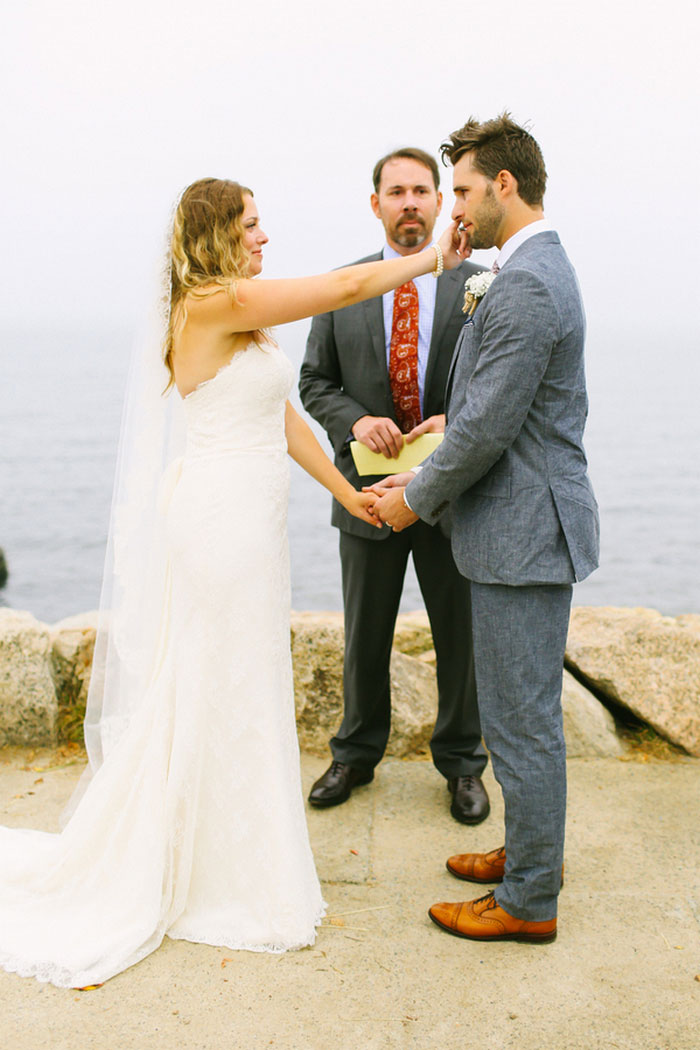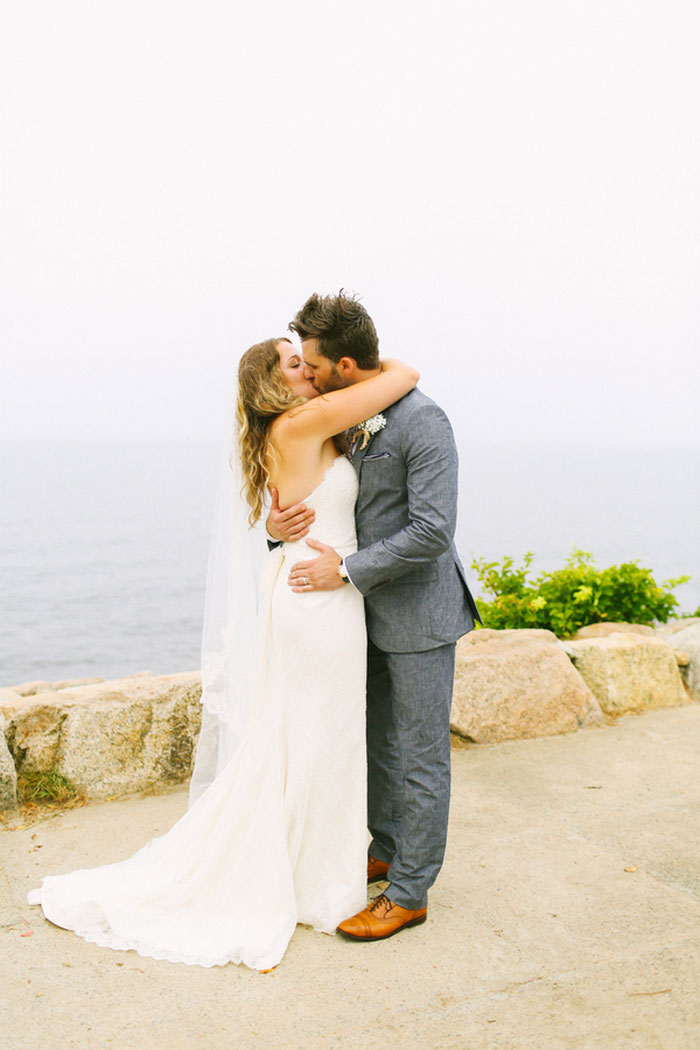 What were the highlights of the reception?
We decided against a traditional reception. Instead, we took our guests to one of our favorite restaurants for brunch. Being able to sit back, relax, and spend time with everyone was really special. After brunch we all went back to the house for an impromptu pool party!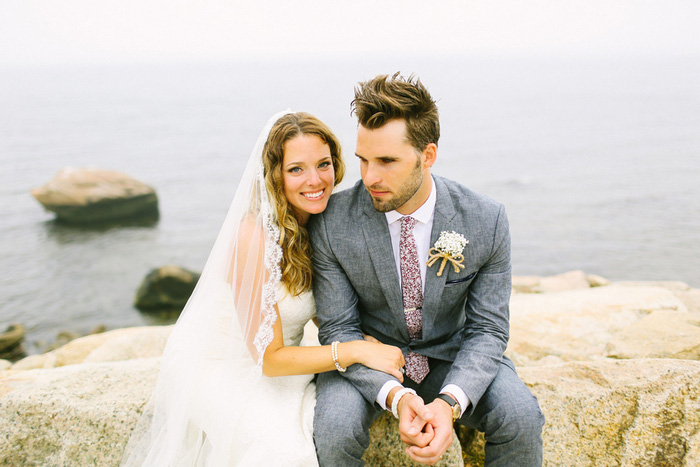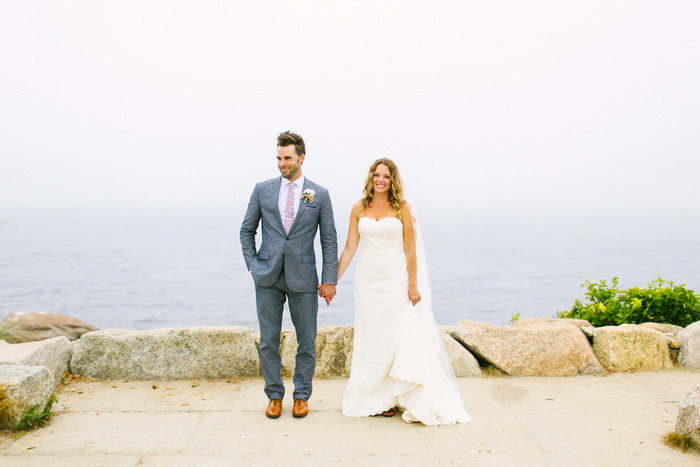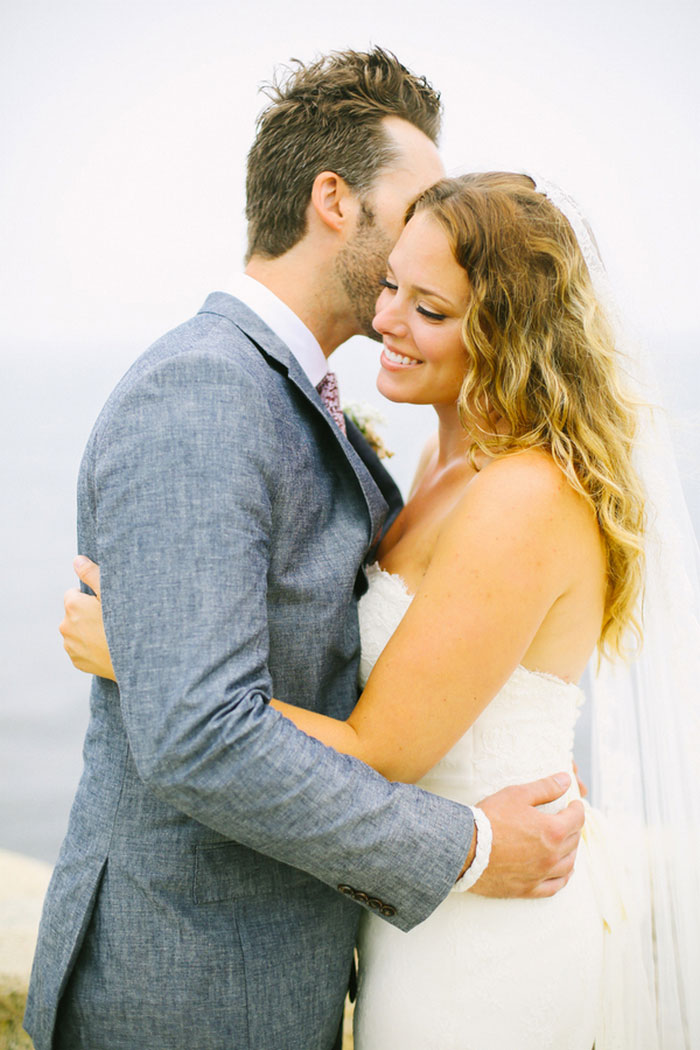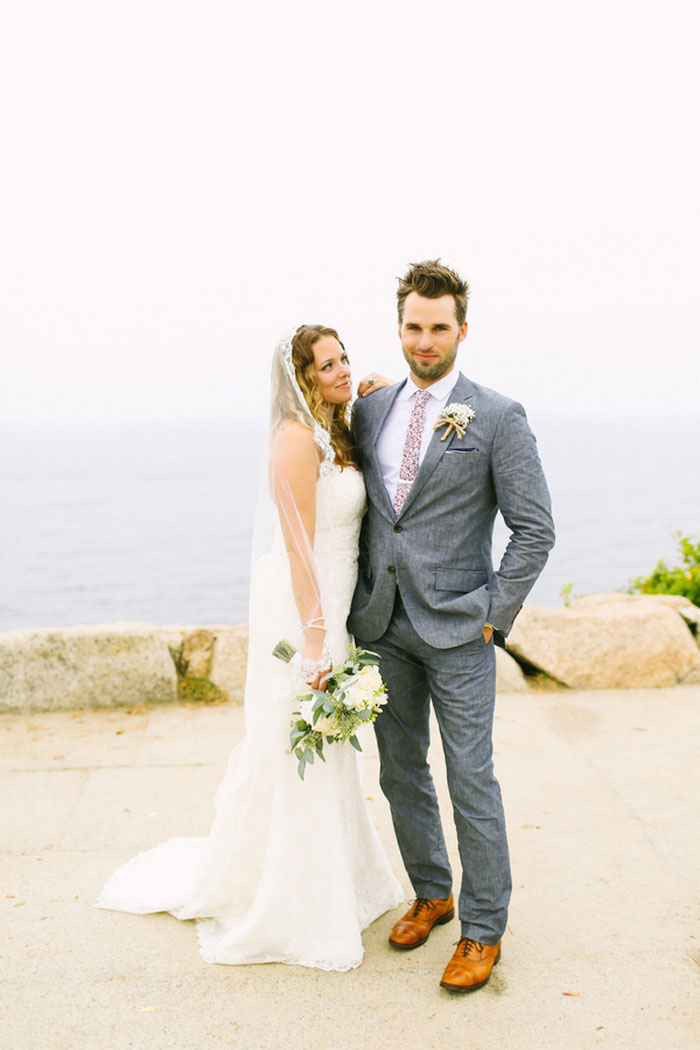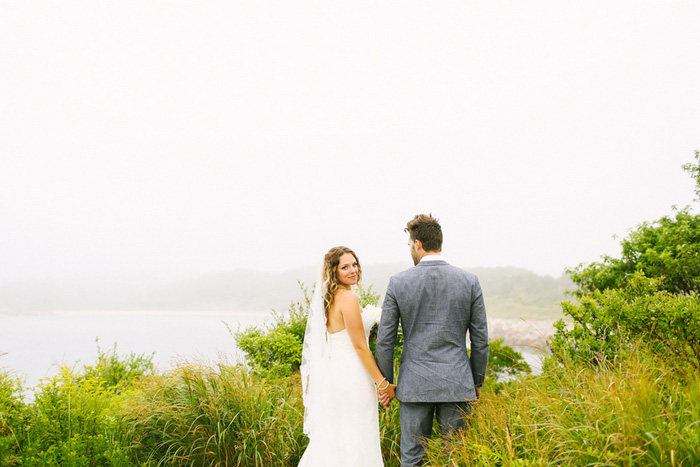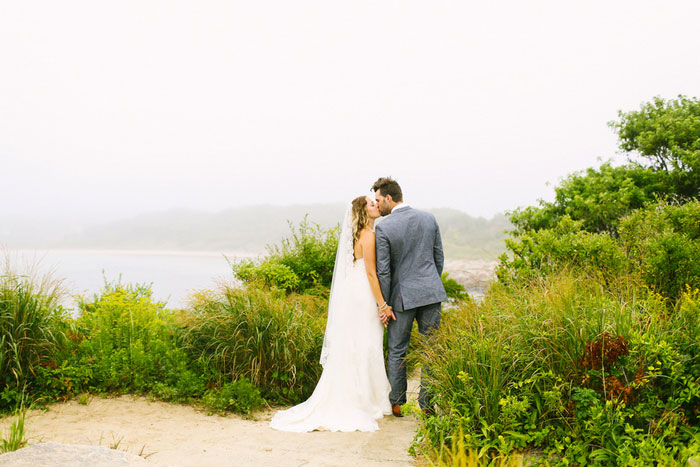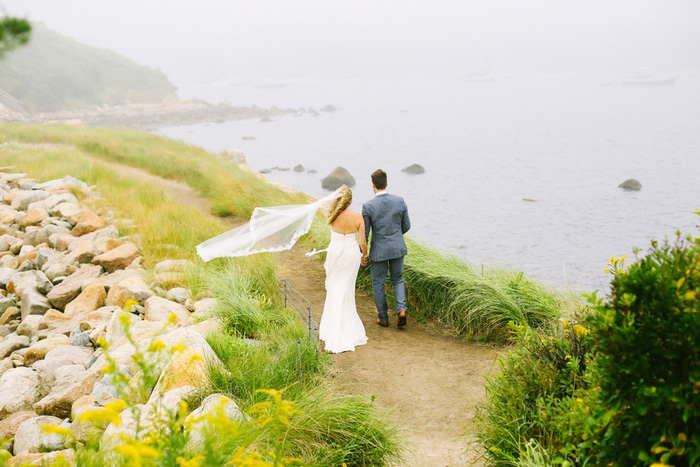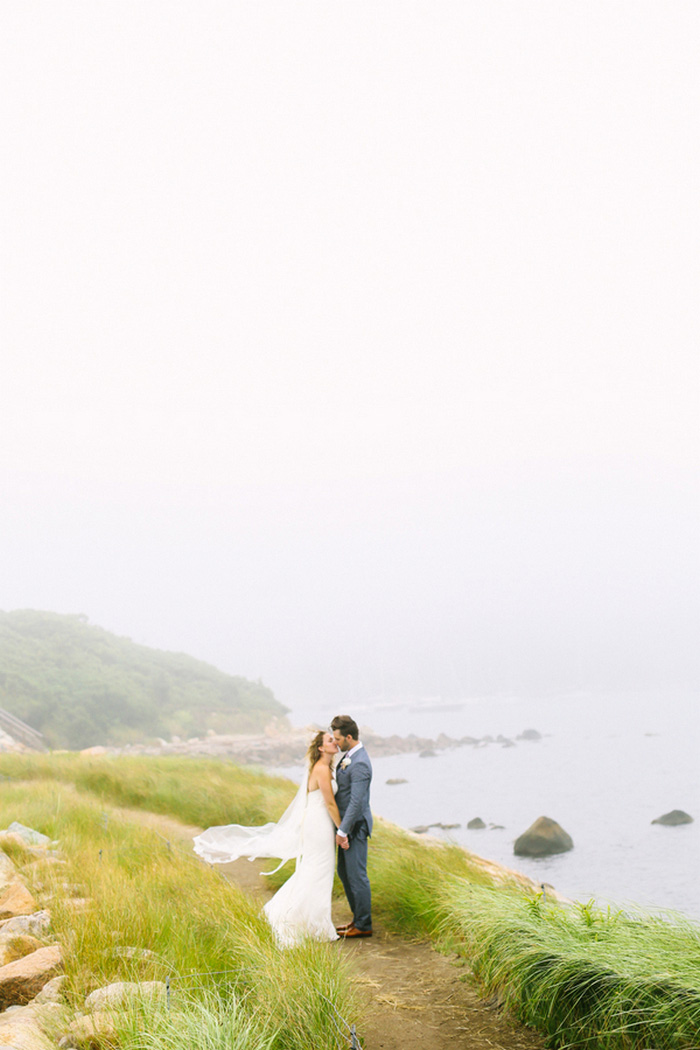 What was the best thing about having an intimate wedding?
Having the wedding we really wanted. To keep costs to a minimum for our guests, we rented a house so everyone could stay with us, turning it into a week long celebration!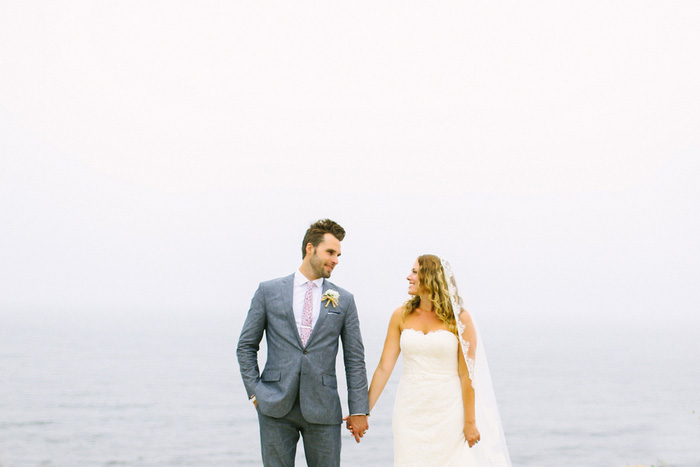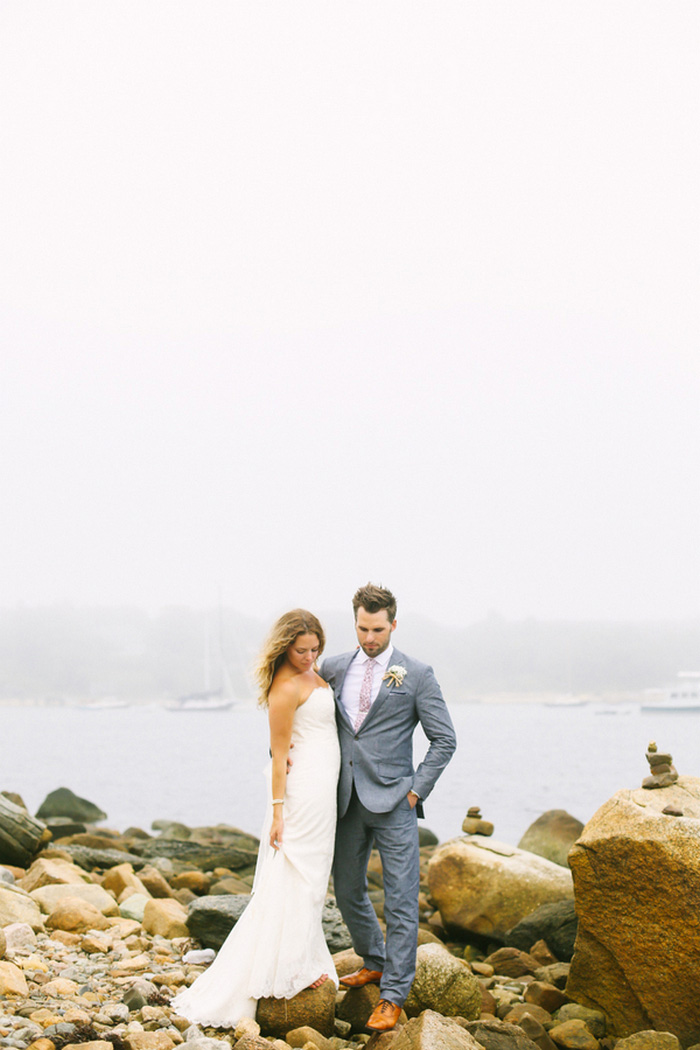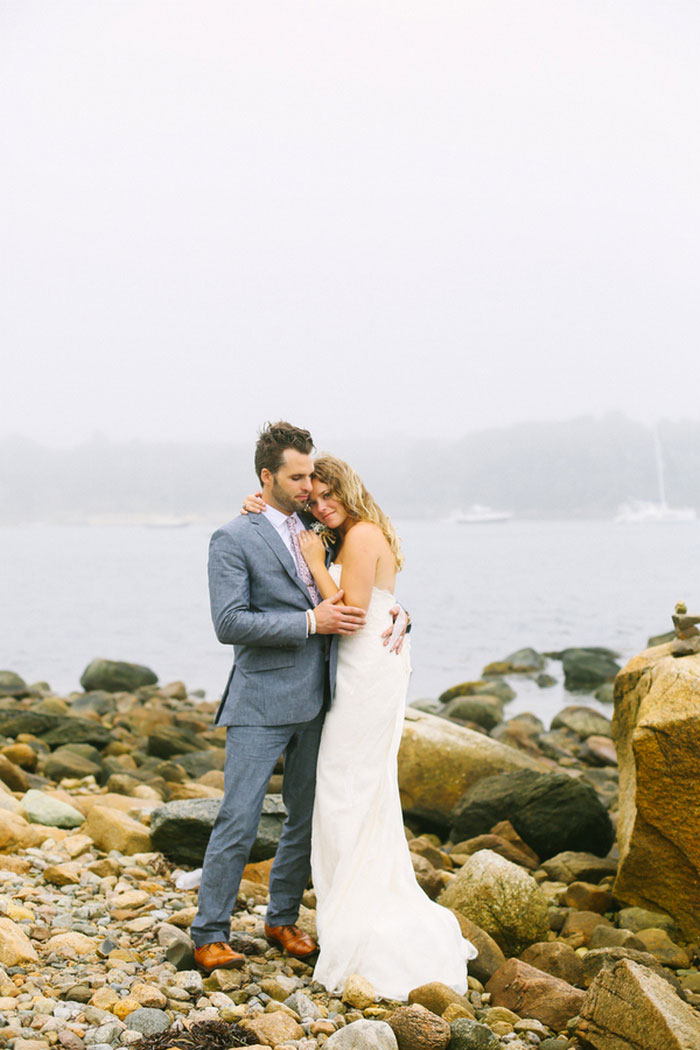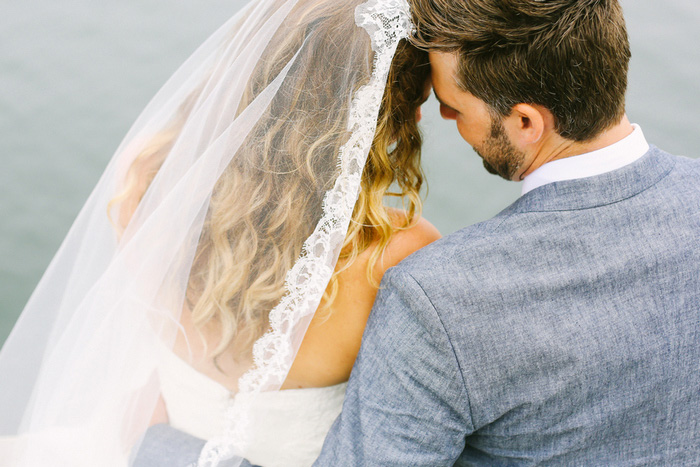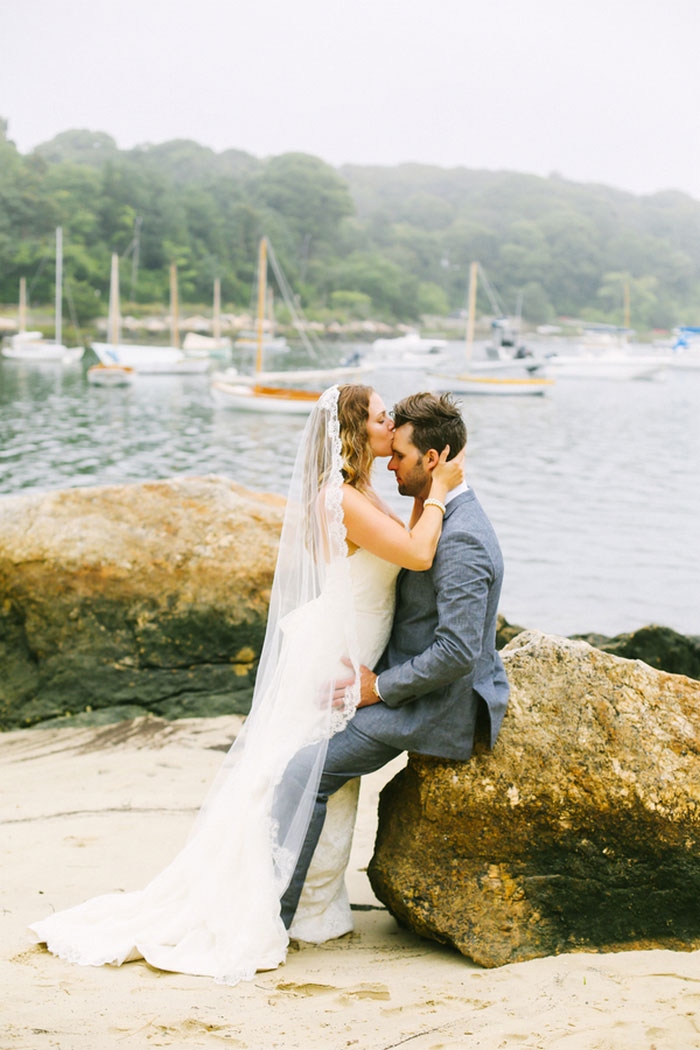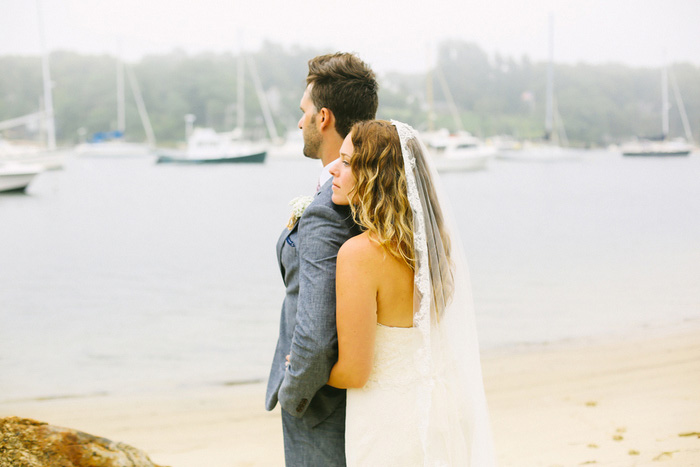 What advice do you have for couples who are considering an intimate wedding?
Do it! If you follow your heart and do want you want, you'll have the wedding of your dreams.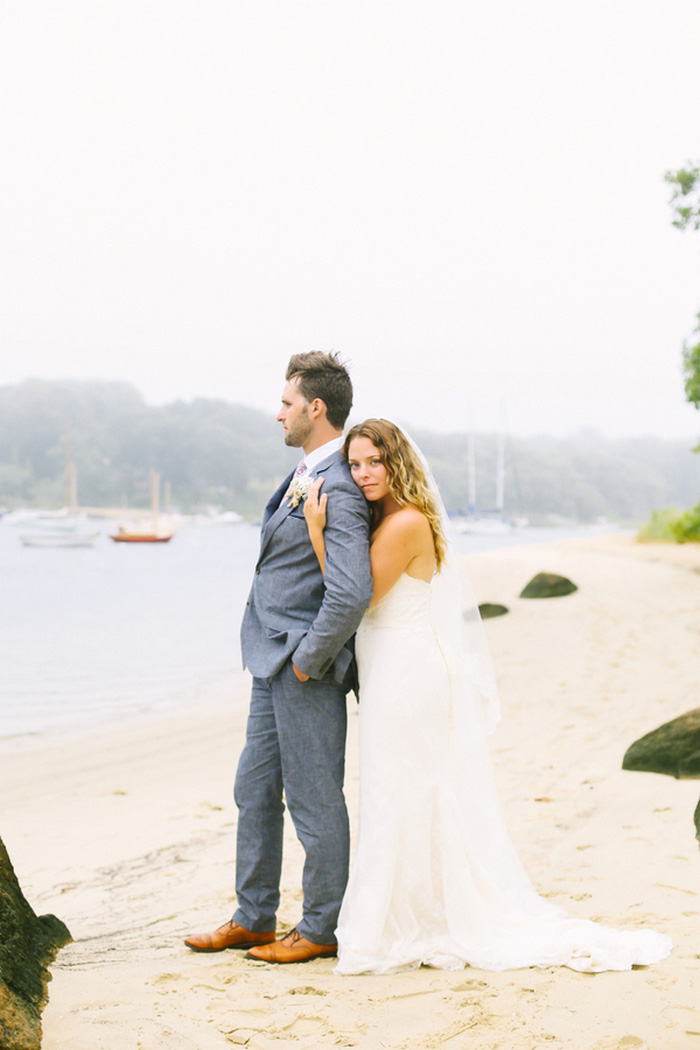 Vendors:
Gown: Amy Michelson from The Gown Shop
Veil: Handmade by Karen Gasiewski (the bride's sister)
Jewelry: Vintage 1920's pearl bracelet found on Etsy
Hair and Makeup: Headlines Salon and Spa
Groom's Suit: J.Crew
Shoes: Allen Edmonds
Watch: Vintage Omega Seamaster
Florist: Verde Floral
Officiant: David Plunkett (friend of the Bride and Groom)
Music: The Mozart Academy of Music
Photographer: Kathy Davies Photography