Wanting to limit their guest list without hurting anyone's feelings, Katharina and Christoph chose to have a destination wedding. Coming from Austria, the couple flew to the little-known region of Versilia in Northern Tuscany with a handful of their closest family and friends to exchange their vows in the beautiful Church of Sant'Ermete in Forte dei Marmi and celebrate their nuptials by the sea. The Villa Grey provided the couple with the perfect venue for their intimate celebration and its private beach and boardwalk served as the ideal backdrop for a romantic photo session with their photographers Cristiano Brizzi and Lara Emme of Facibeni Fotografia who were kind enough to share all the beautiful photos with us today!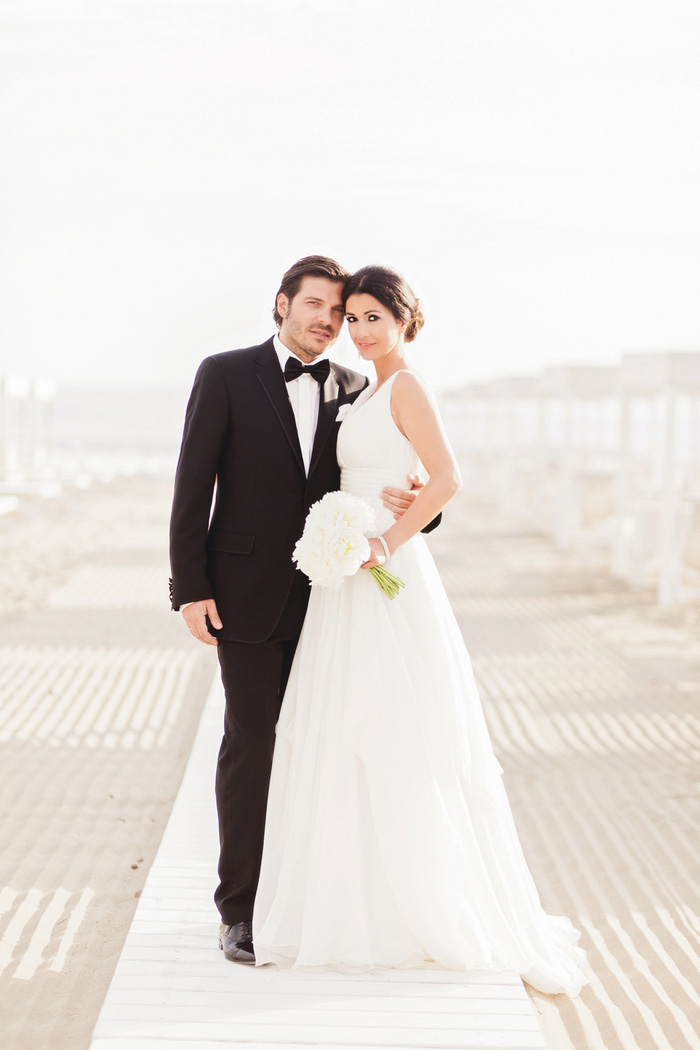 Katharina & Christoph
Tuscany, Italy
Wedding Date: May 17th, 2014
Number of Guests: 38
Wedding Ceremony Location: Church of Sant'Ermete in Forte dei Marmi
Wedding Reception Location: Villa Grey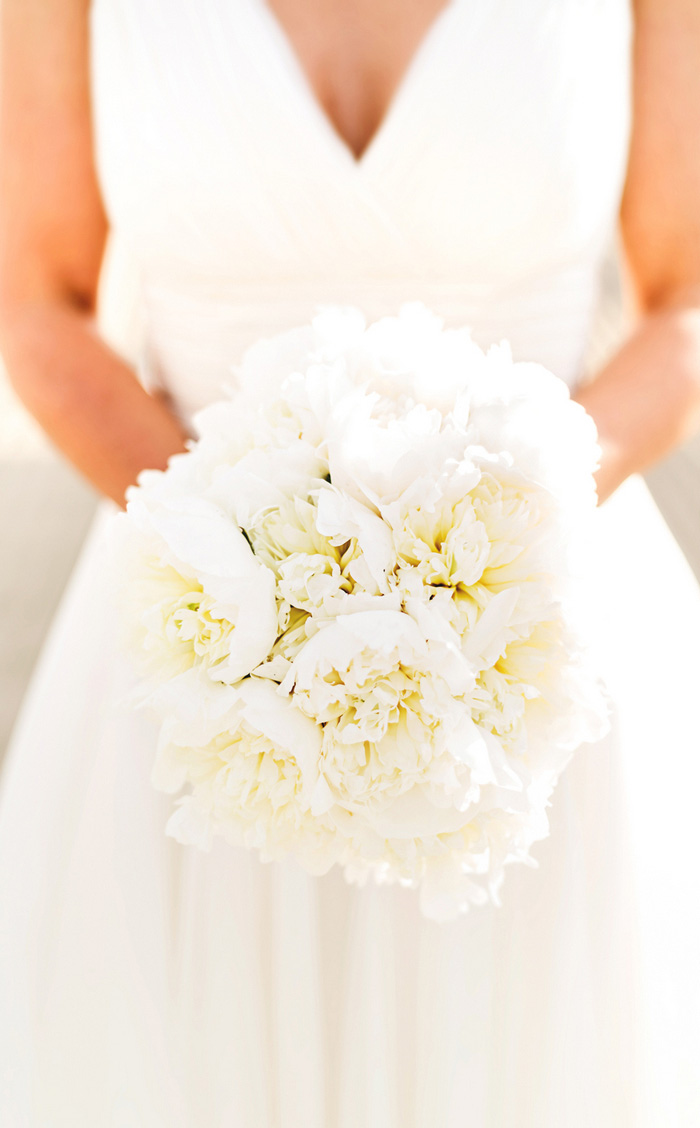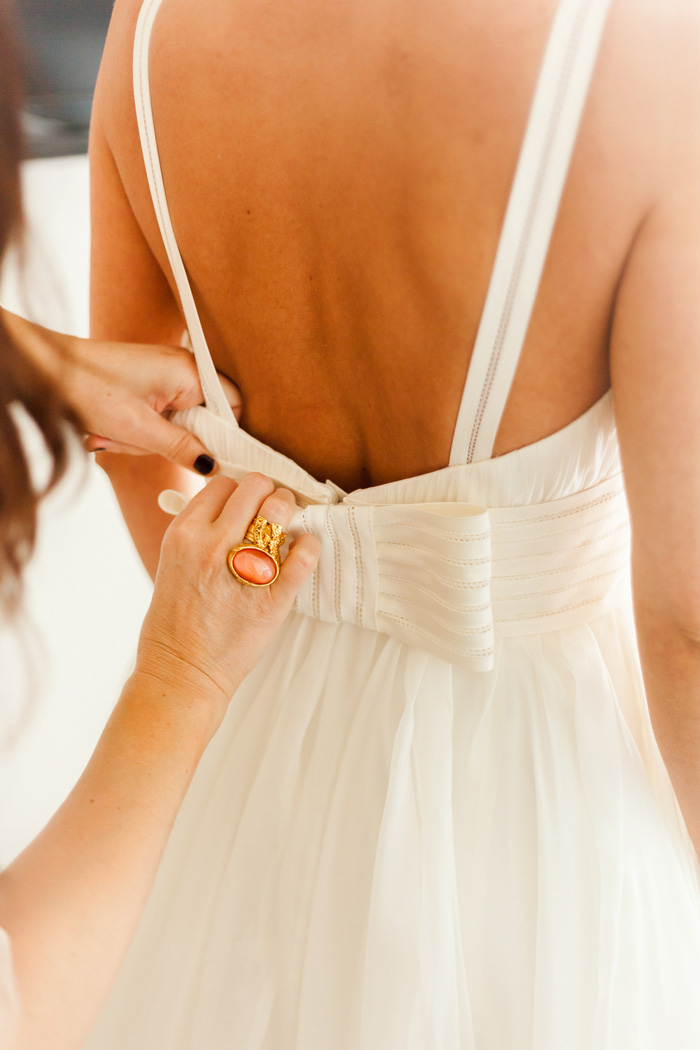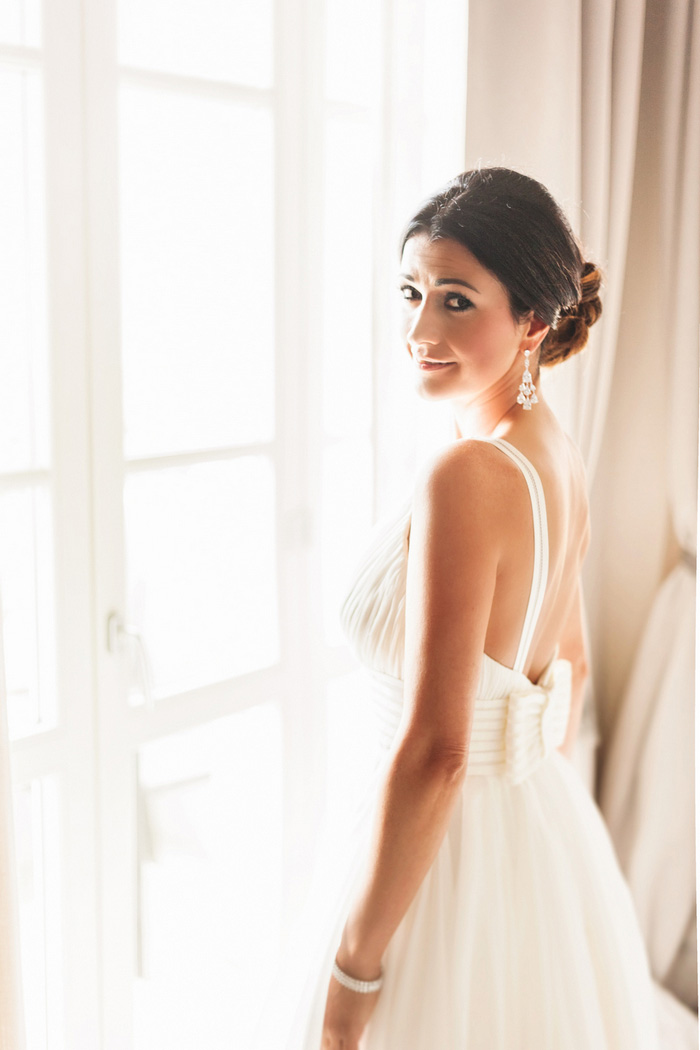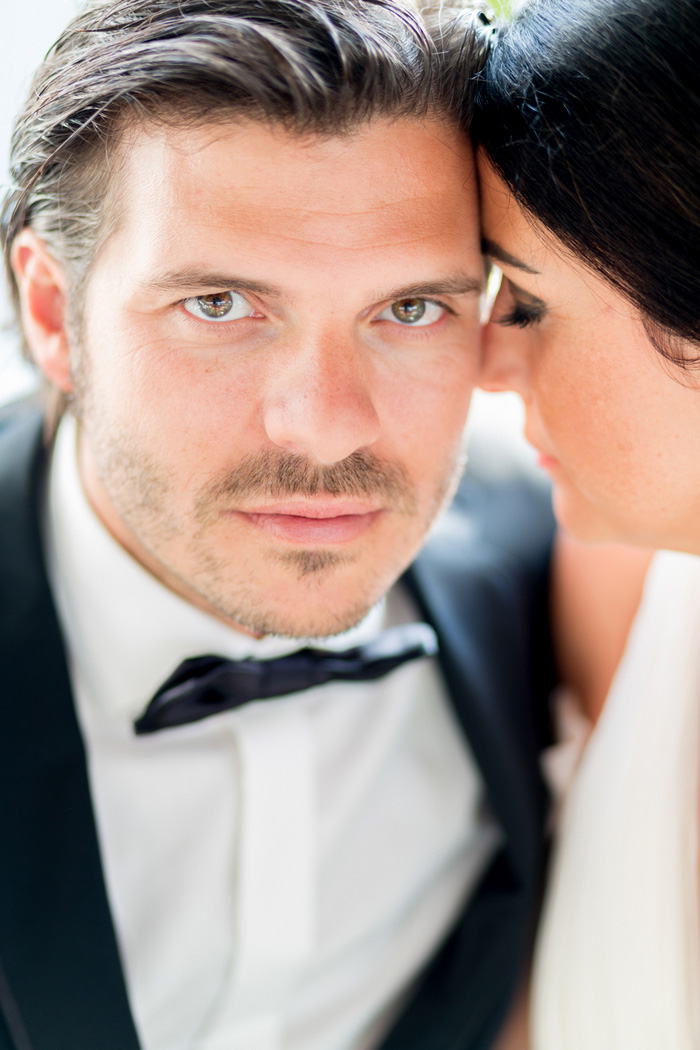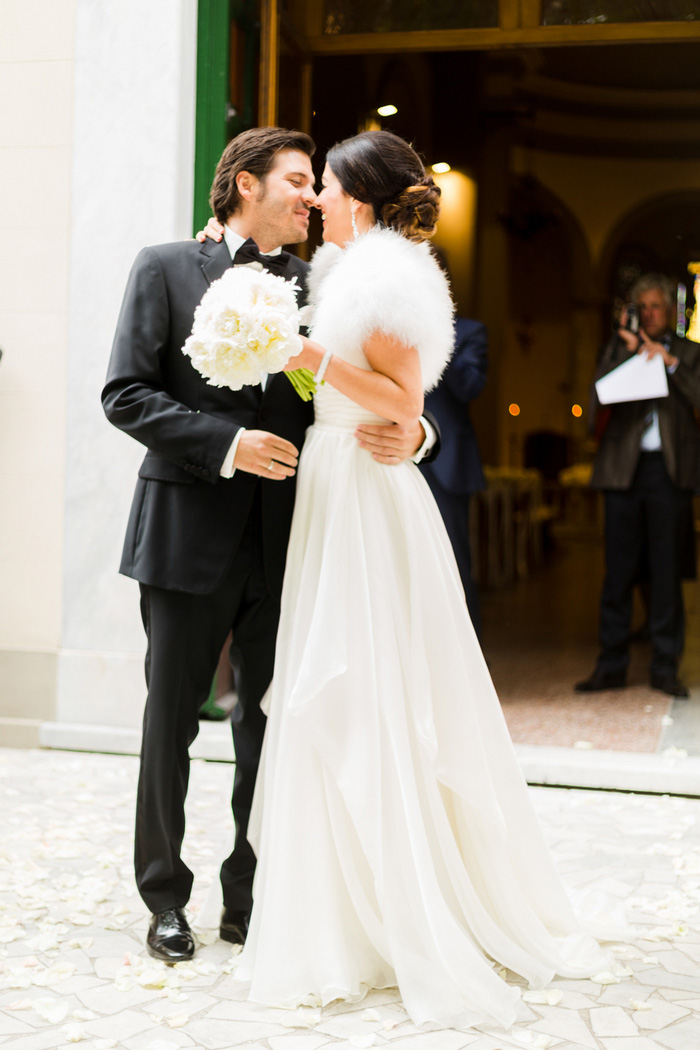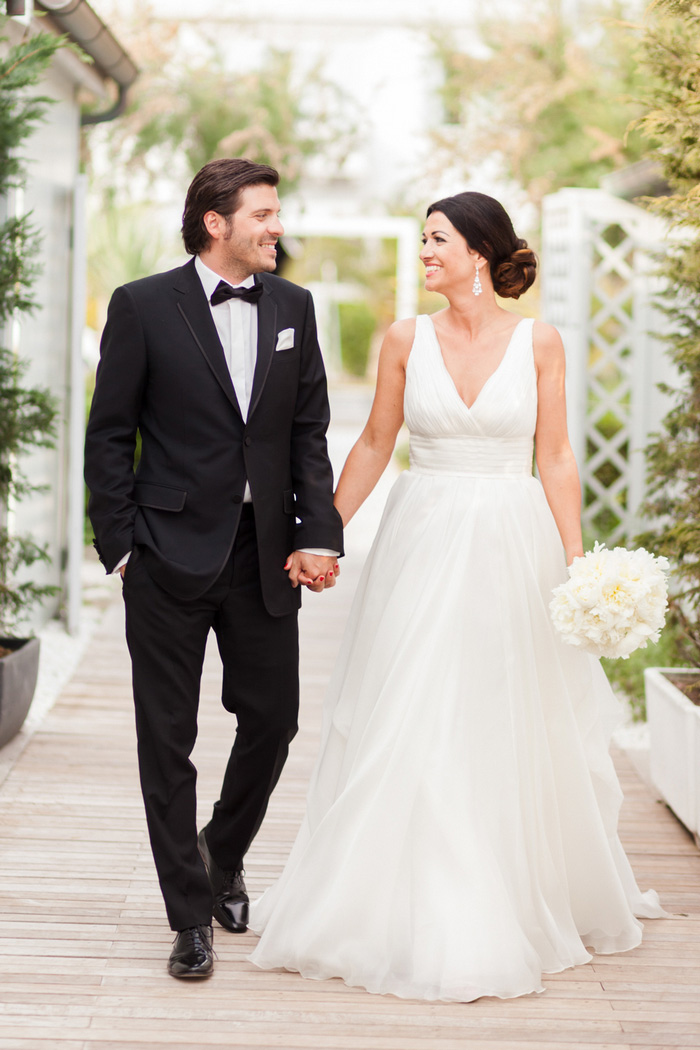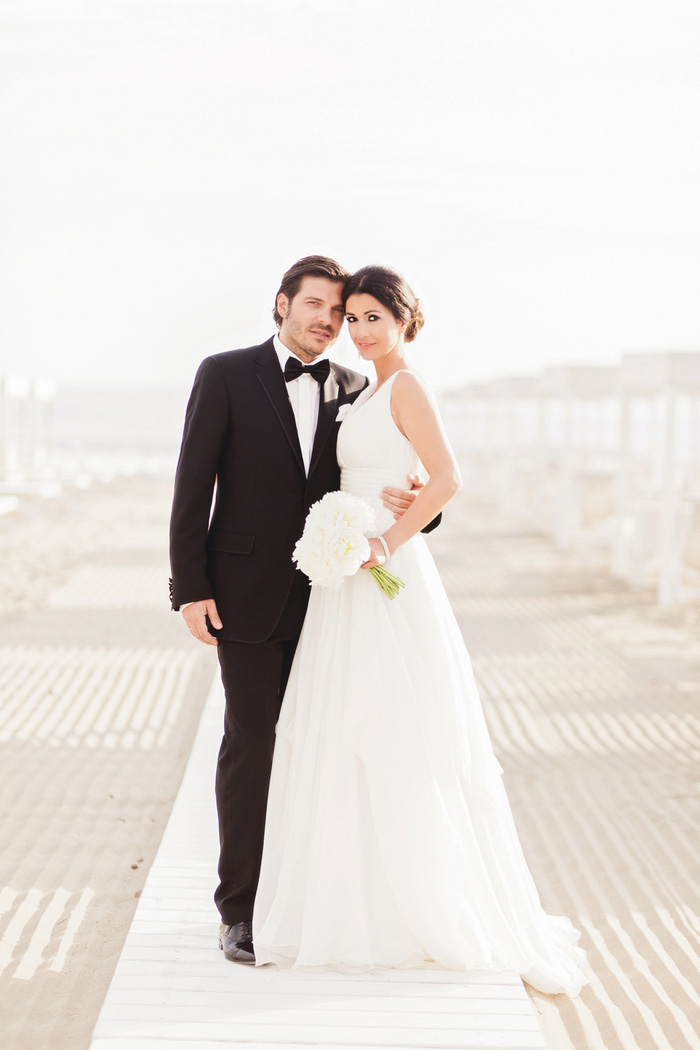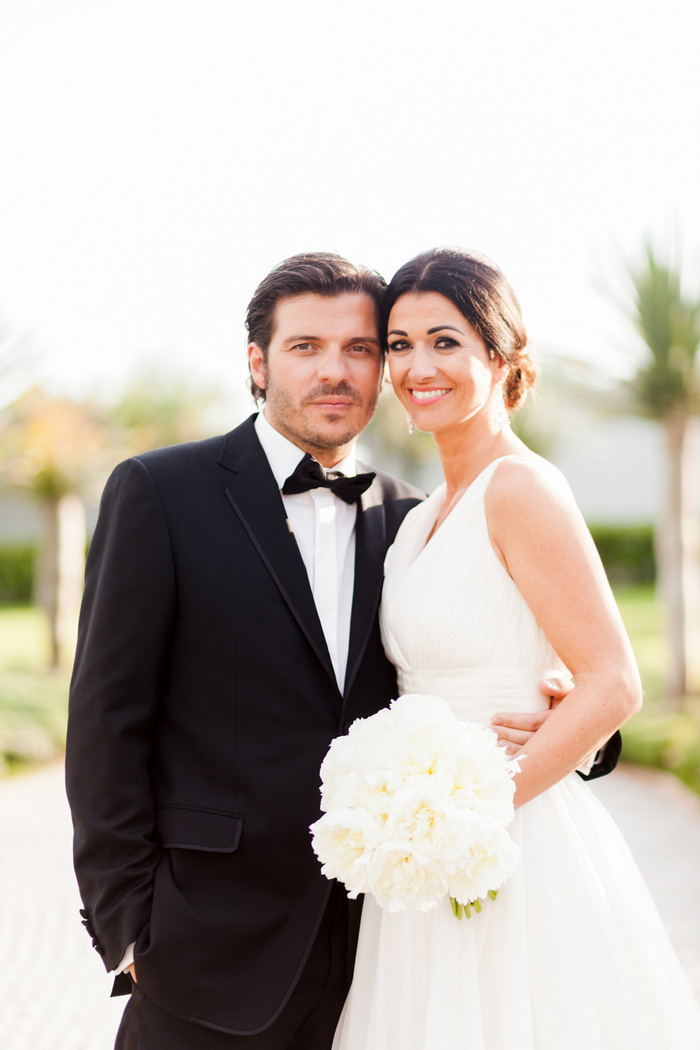 Why did you have an intimate wedding?
For us, it was clear from beginning that we didn't want to have a big wedding. We didn't want to have people around us that we don't usually see during the year. We just wanted to have our family and our closest friends there and it was the best decision we could have ever made! And since the wedding was far away from home (we life in Austria) nobody who was not invited was sad since it was quite clear to them that we couldn't take 100 people with us. And on the other side, those who were invited felt extremely flattered to be included. We had 38 guests at our wedding and we booked the entire Villa Grey which was the perfect destination!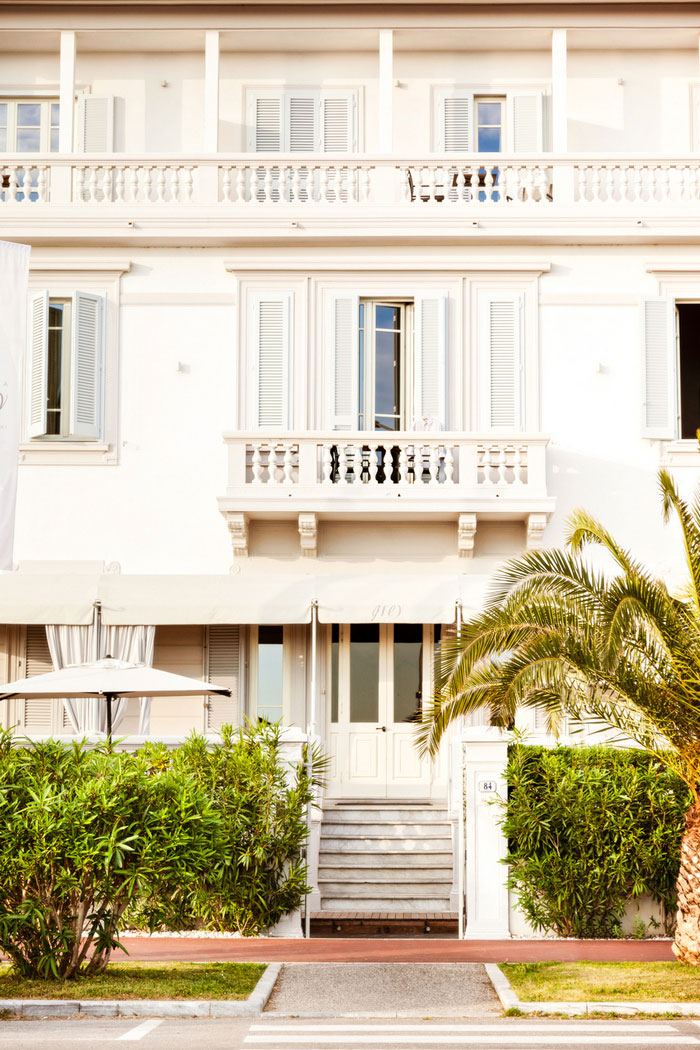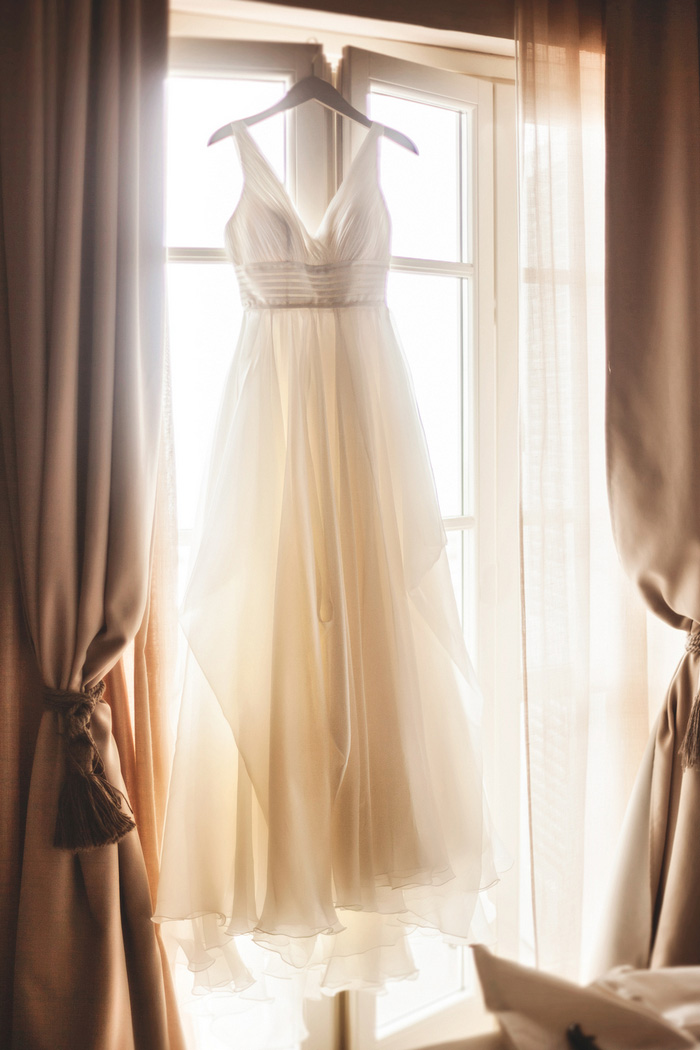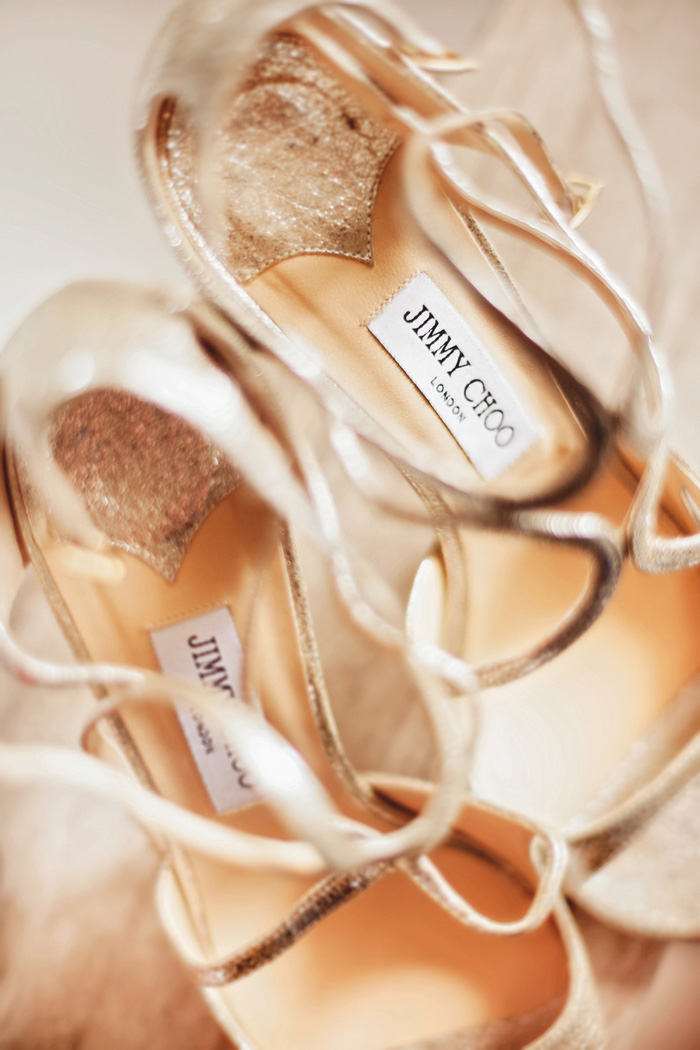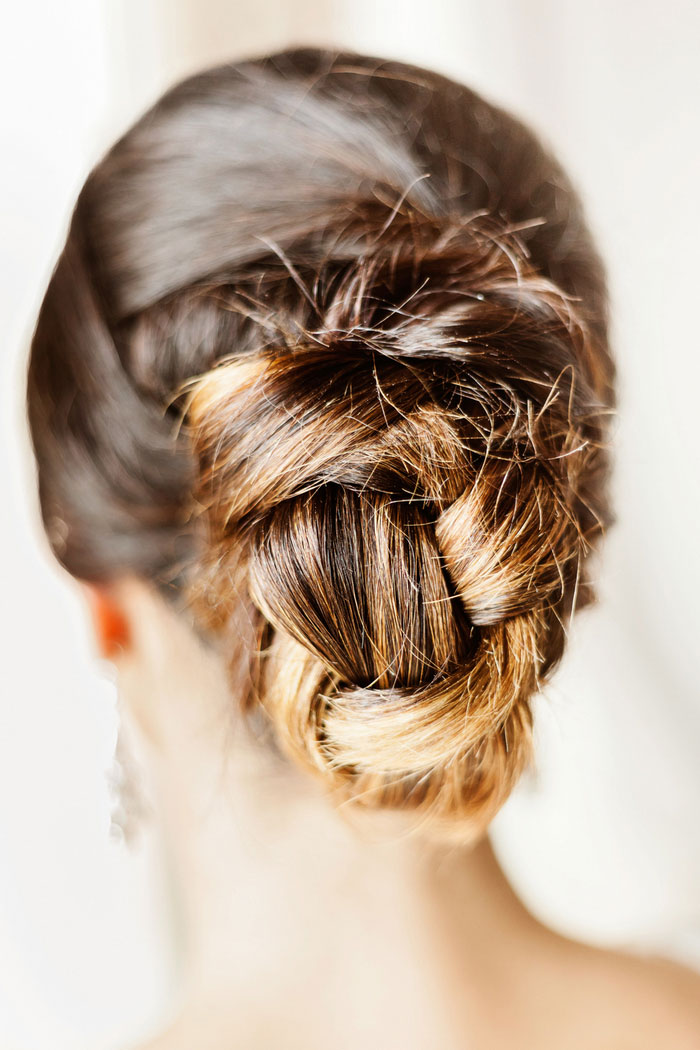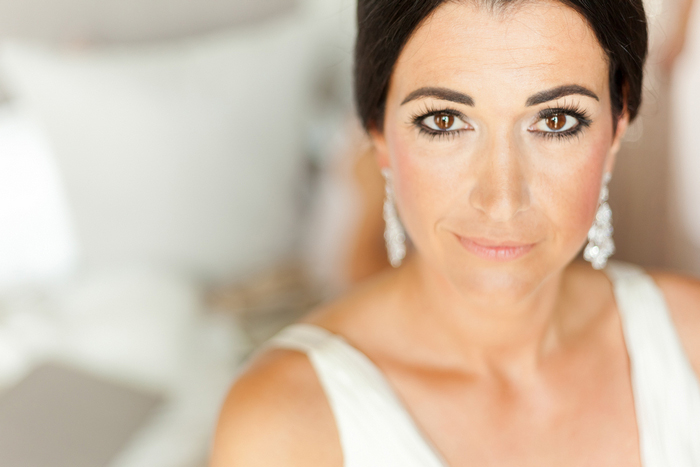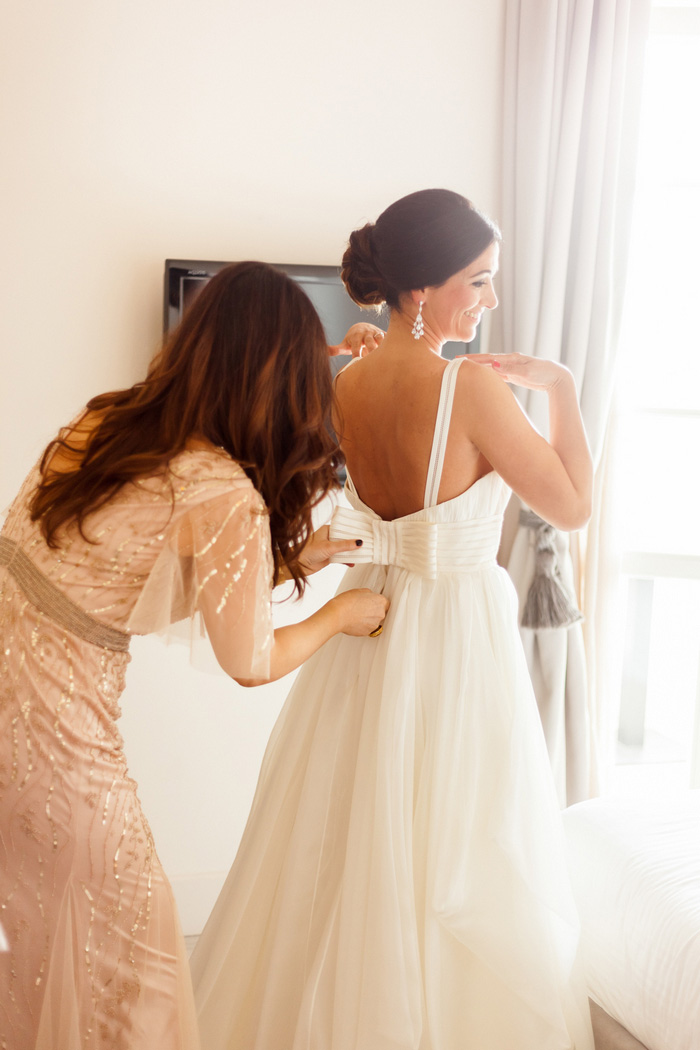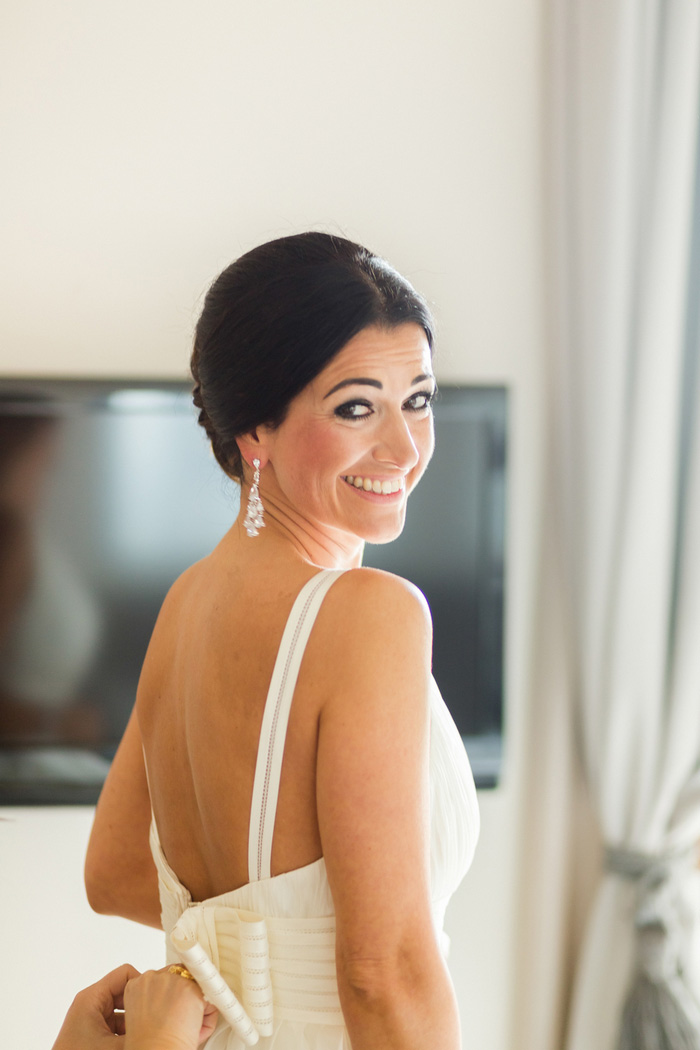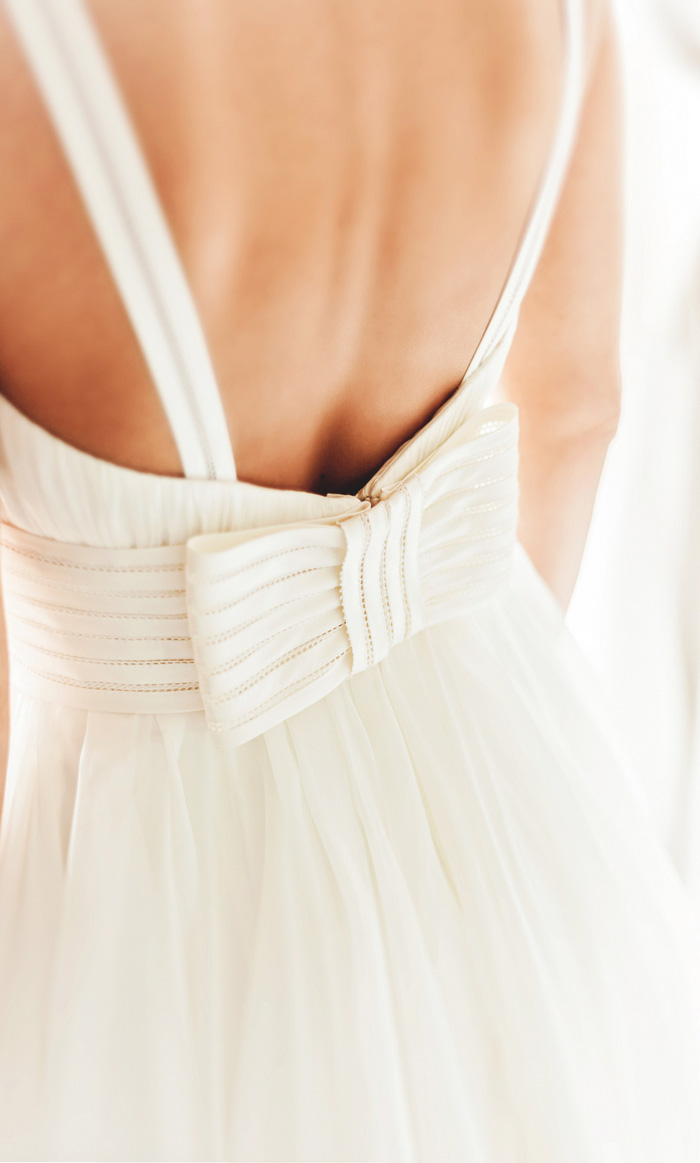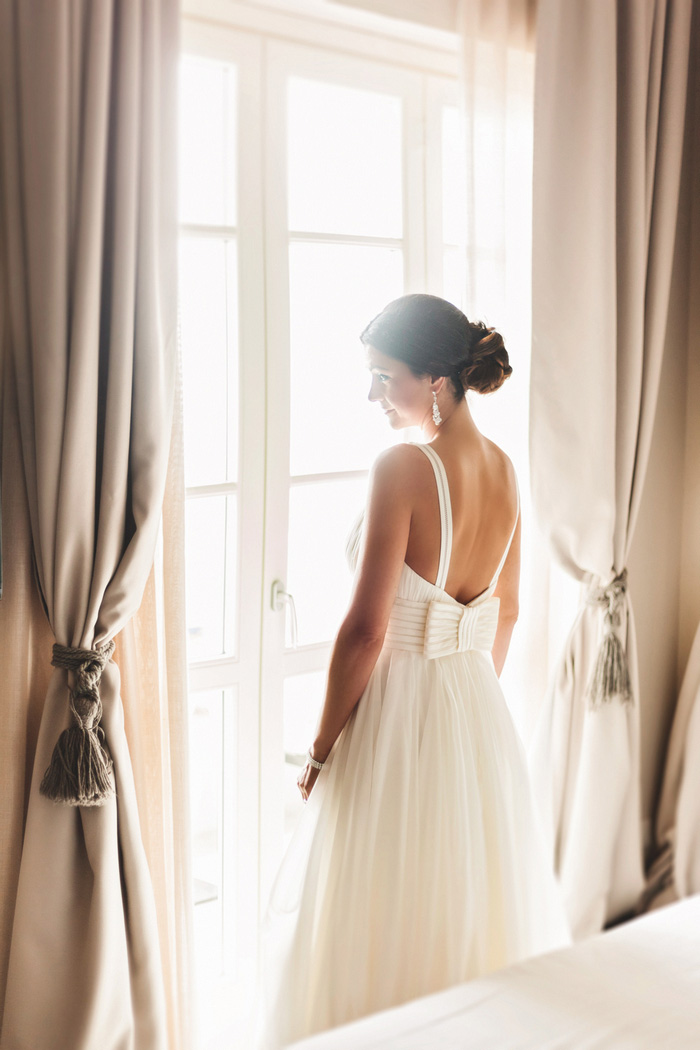 What are some of the challenges that you faced planning an intimate wedding?
The planning wasn't difficult at all since Villa Grey, especially the Manager Laura Parigami, was a real treasure! She helped us doing everything! Starting with the decorations, seating arrangements, appointments with the priest, the church, organizing the best photographer on earth etc., she did it all.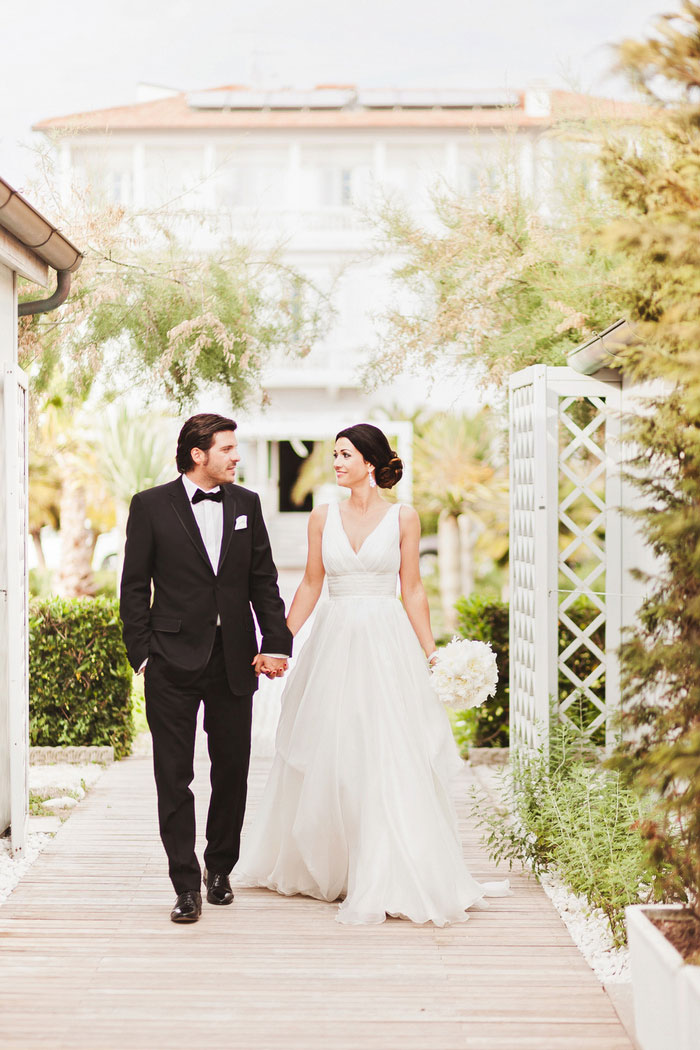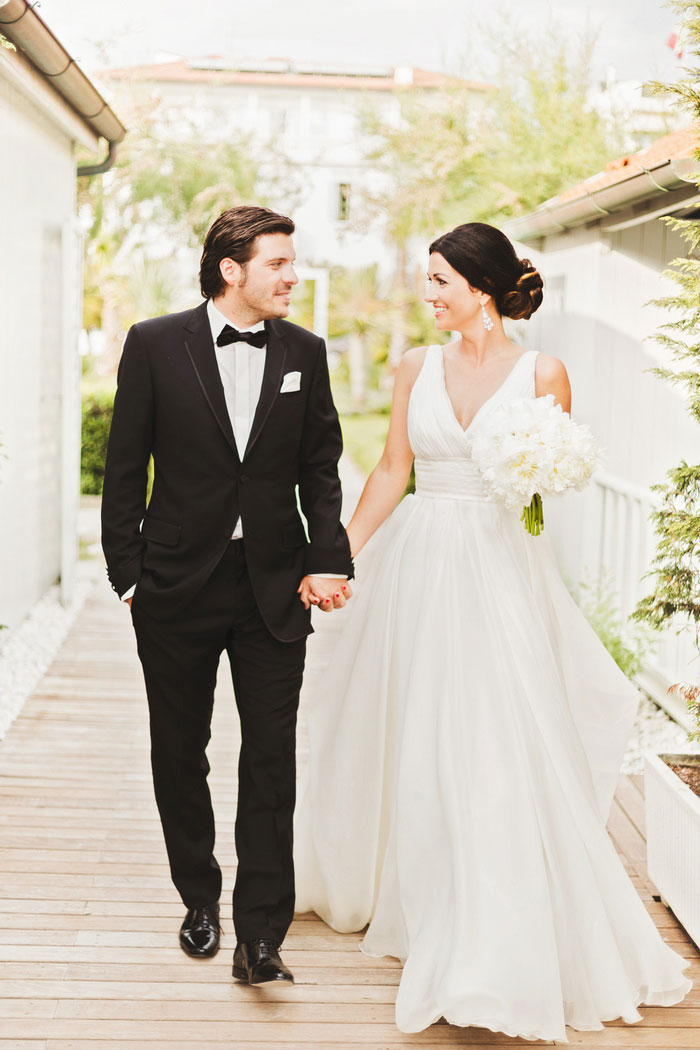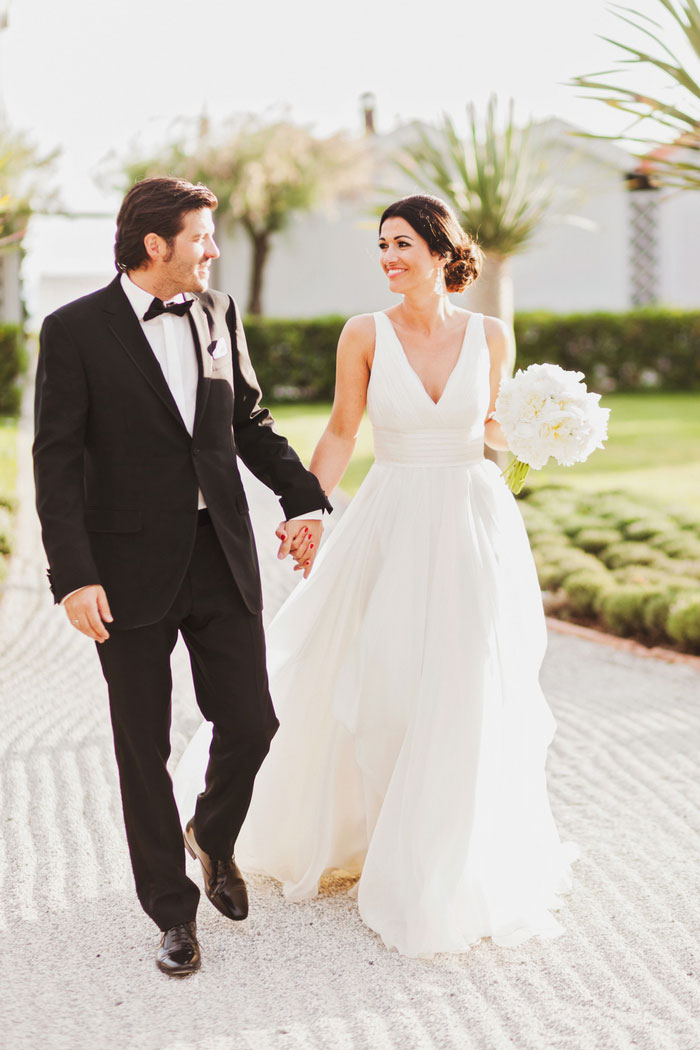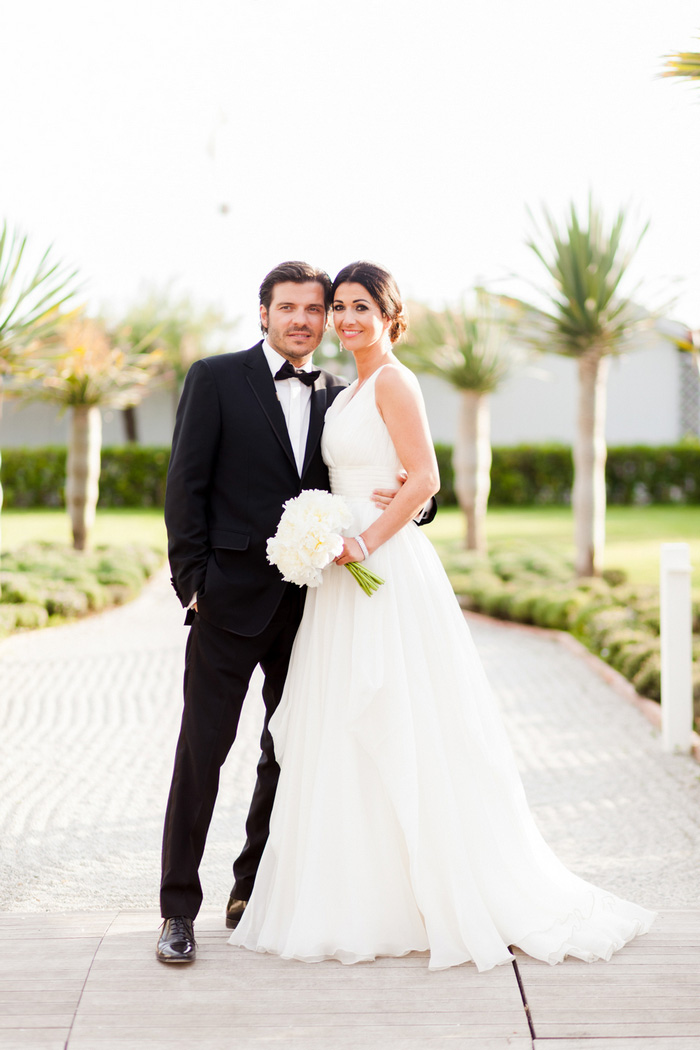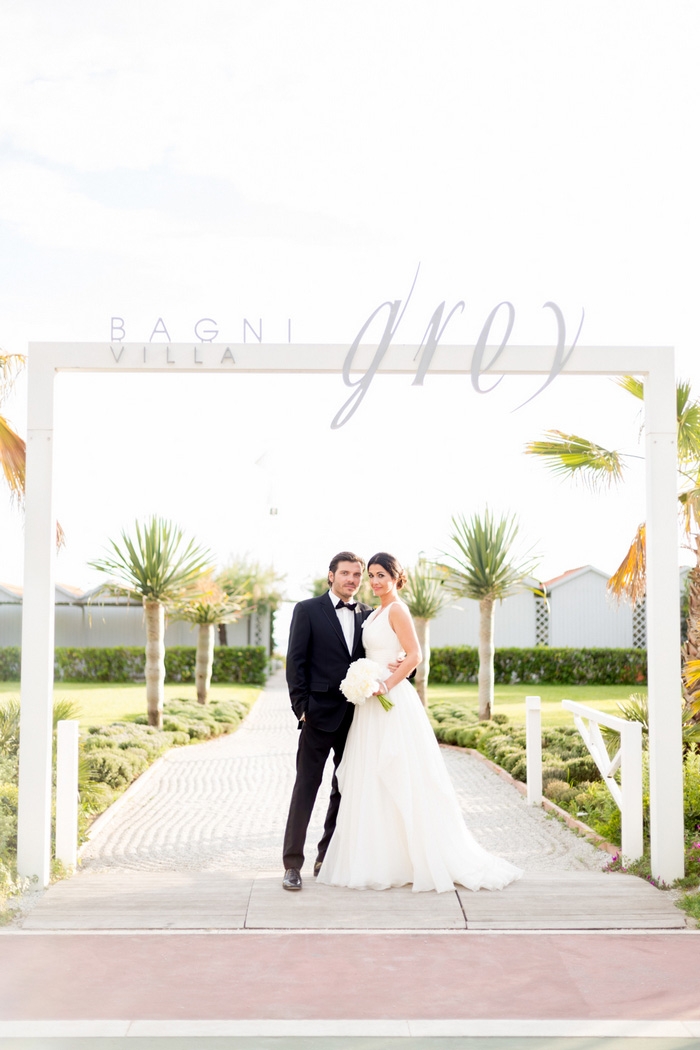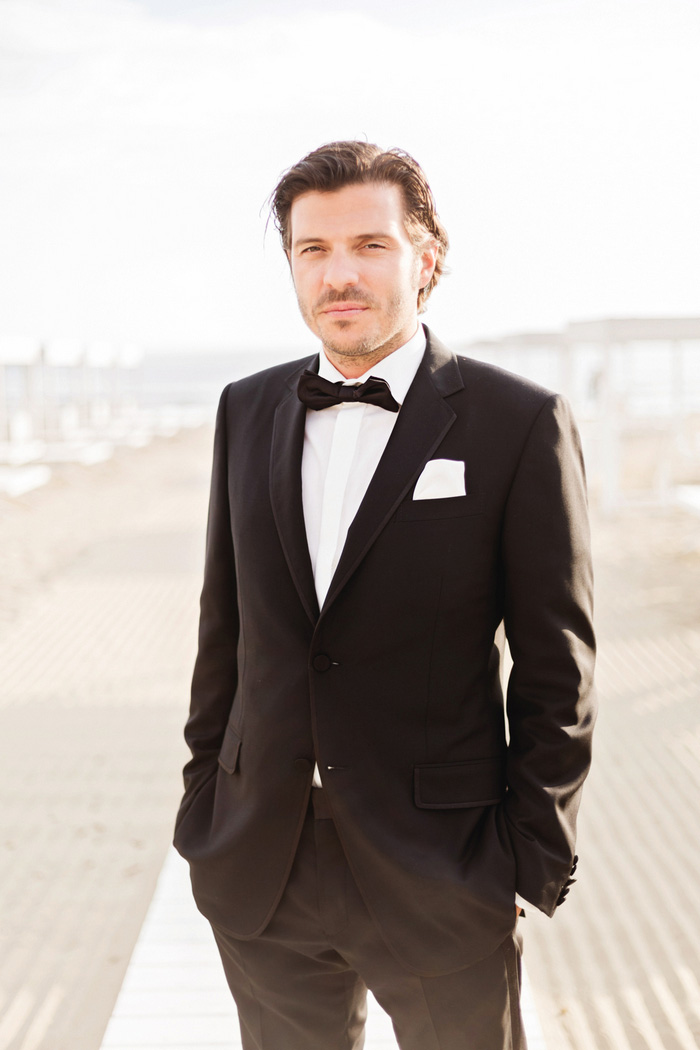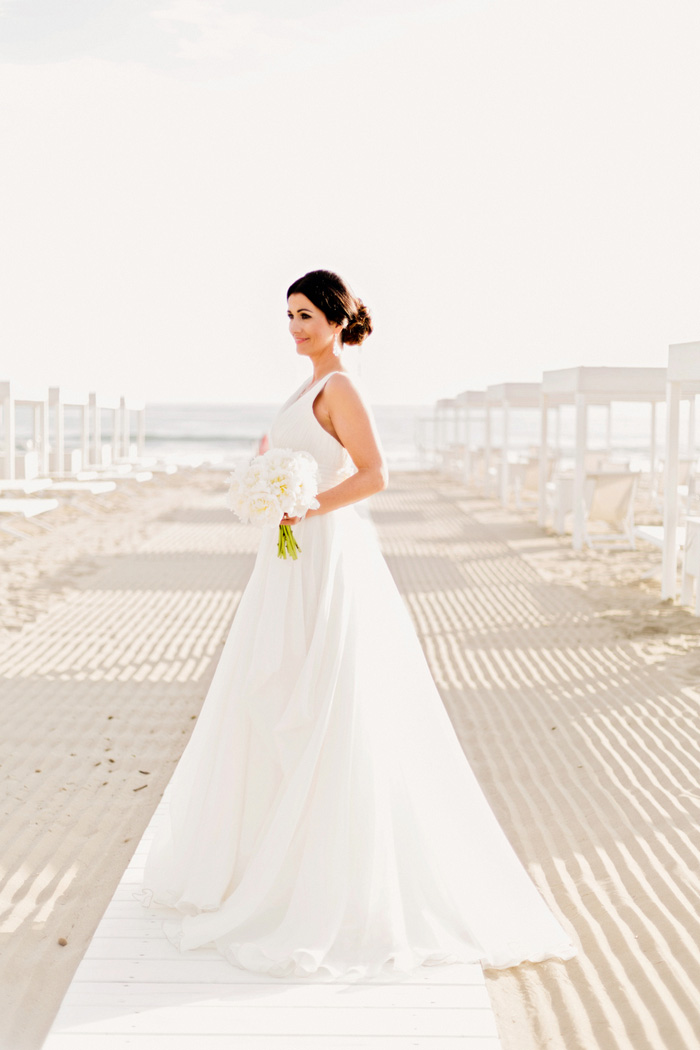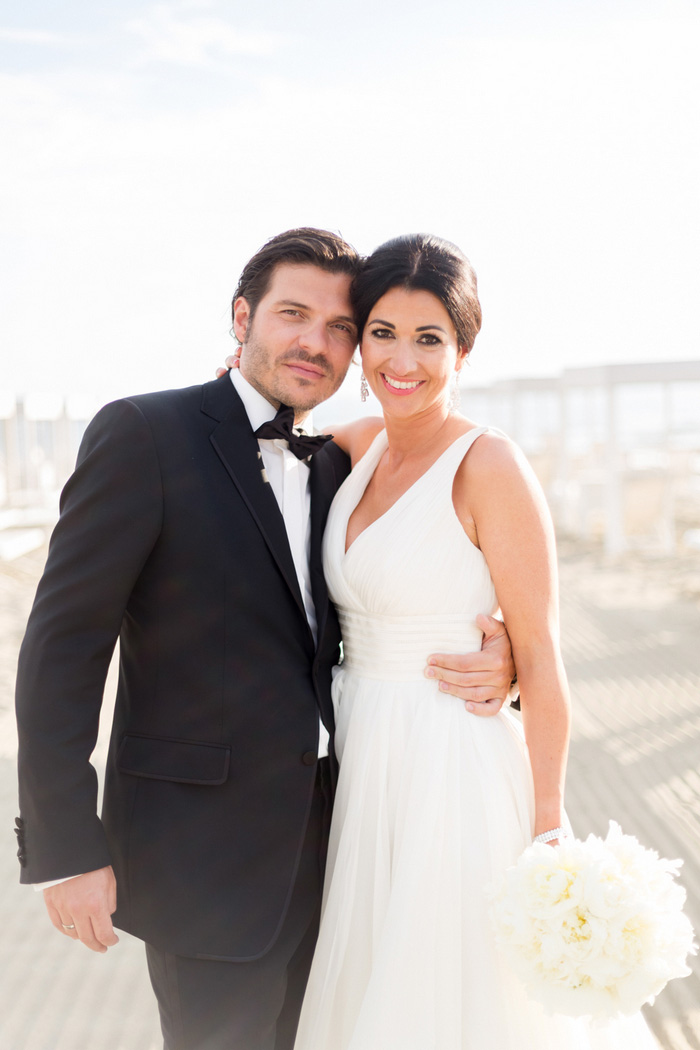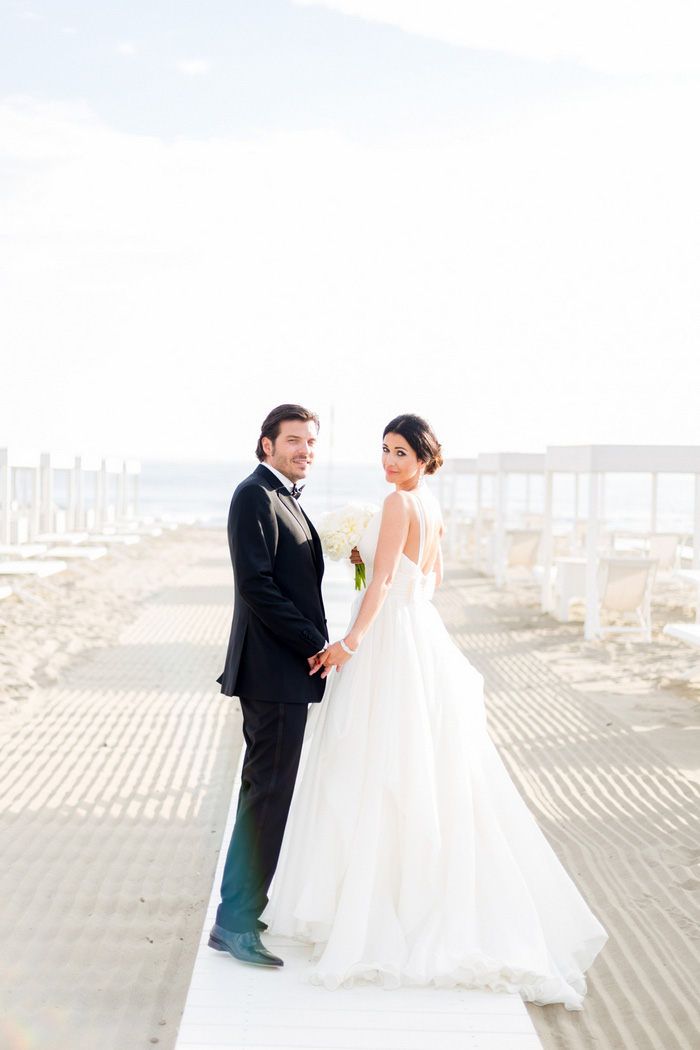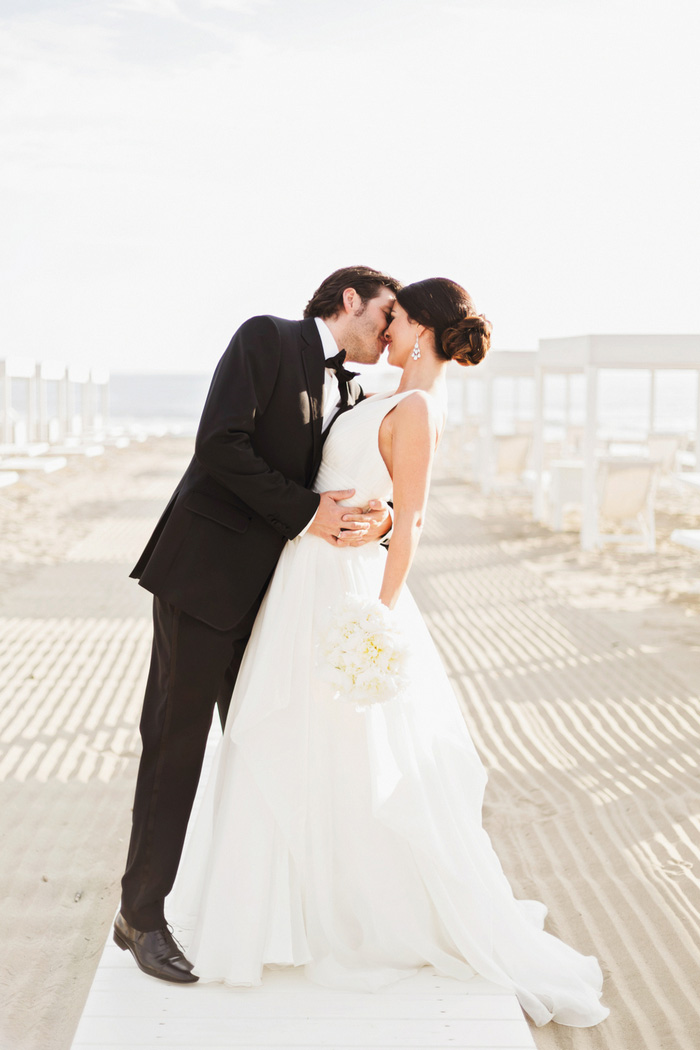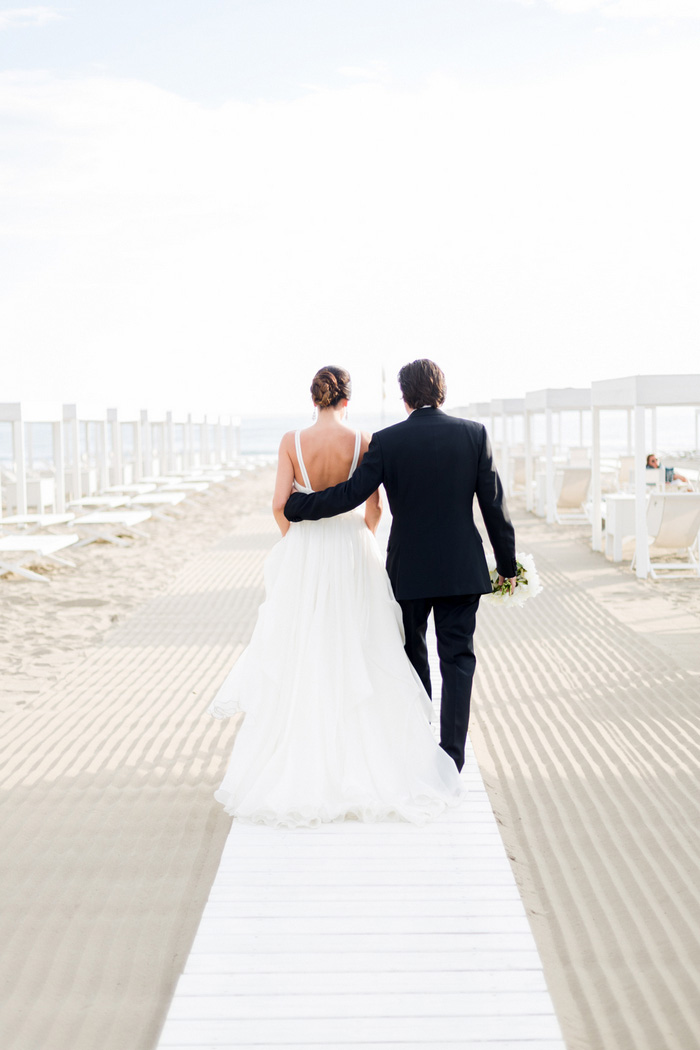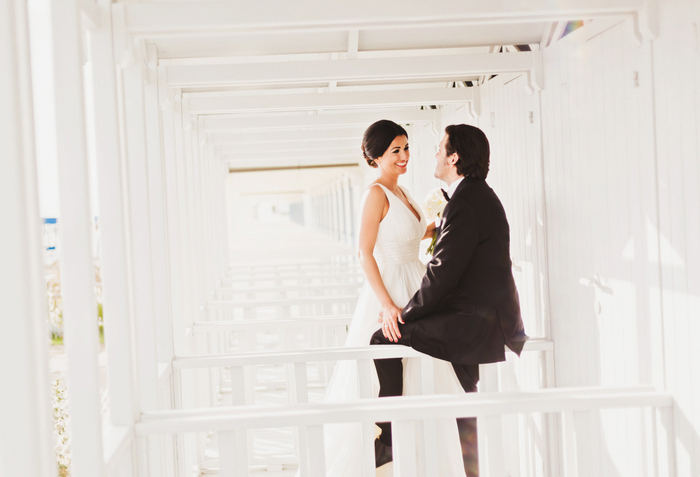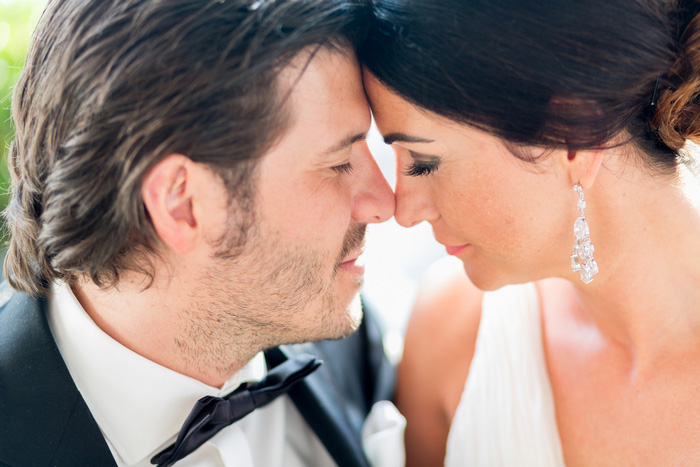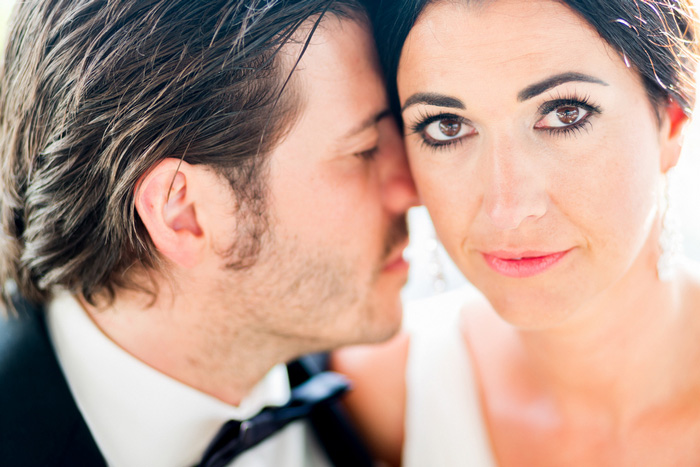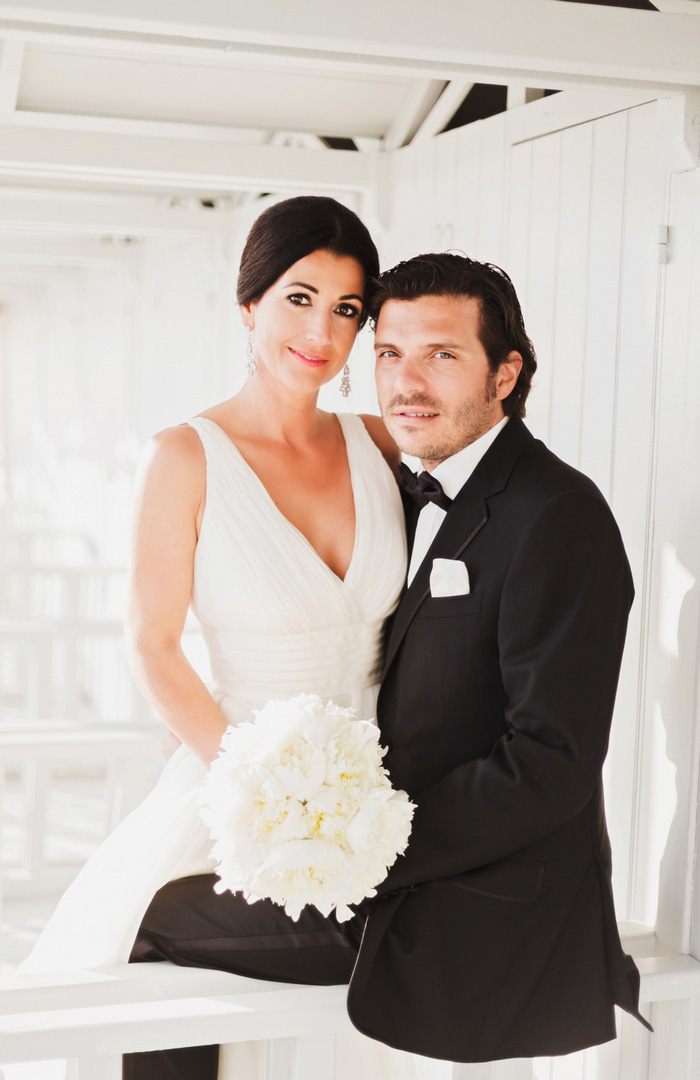 What were the highlights of the ceremony?
The highlight of our day was the ceremony in the church. We had two priests and one of them was speaking German with an adorable Italian accent. Furthermore, we asked to have somebody singing during the ceremony and it was breathtaking!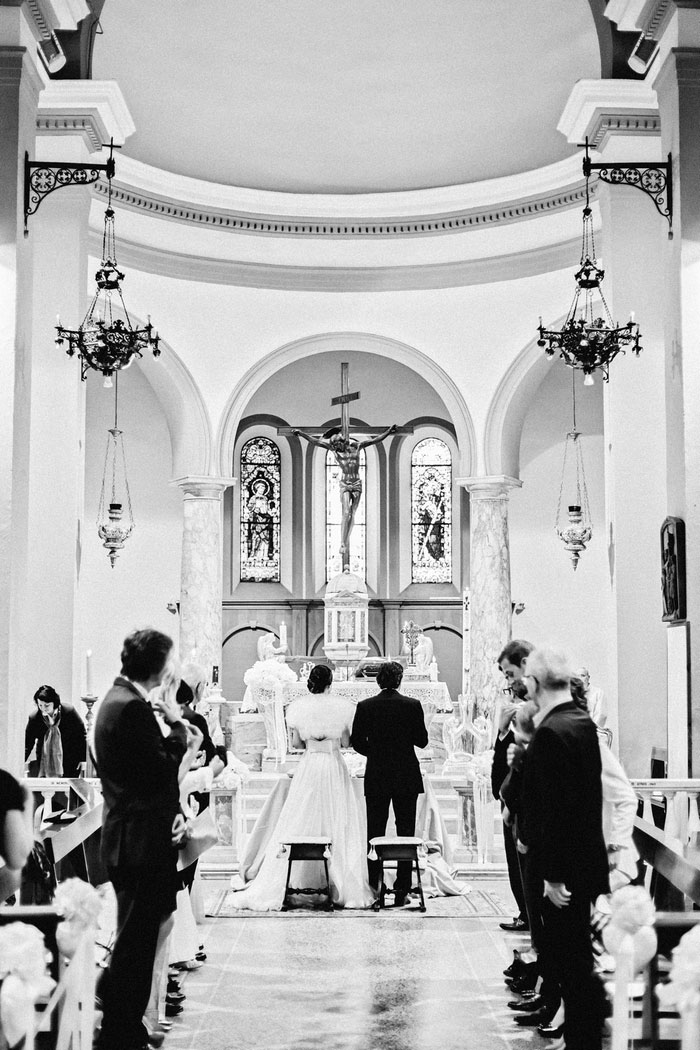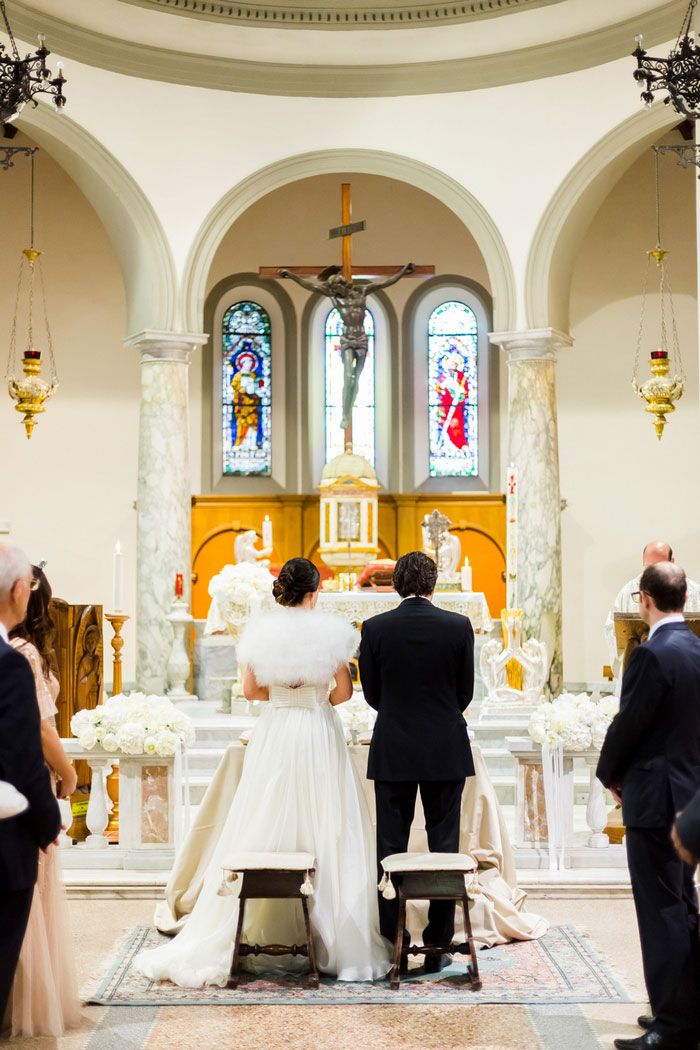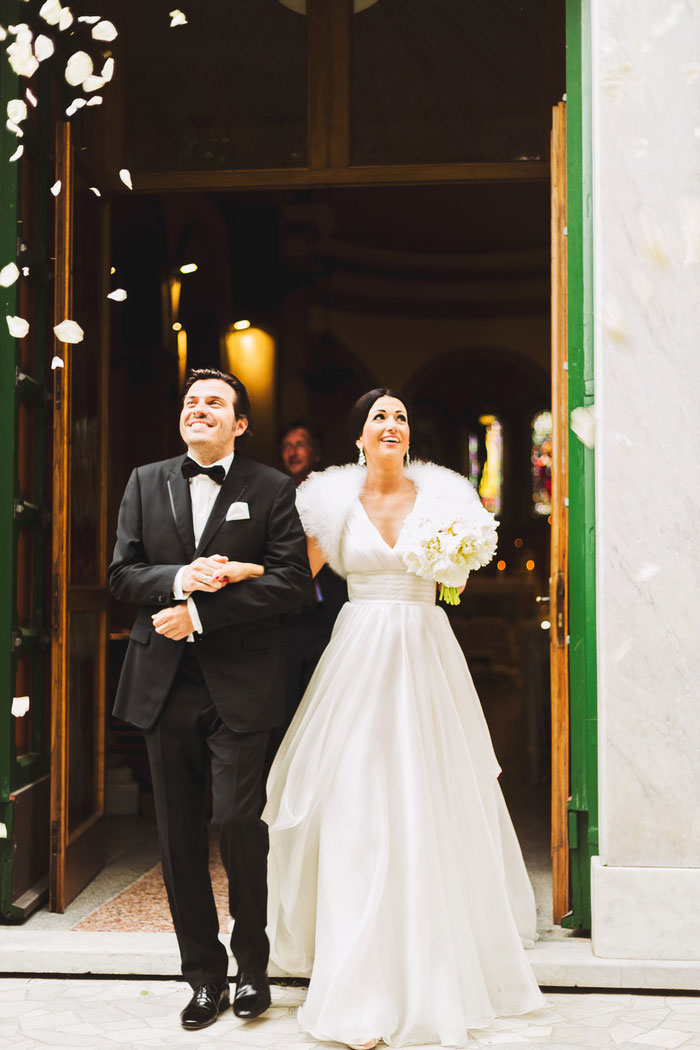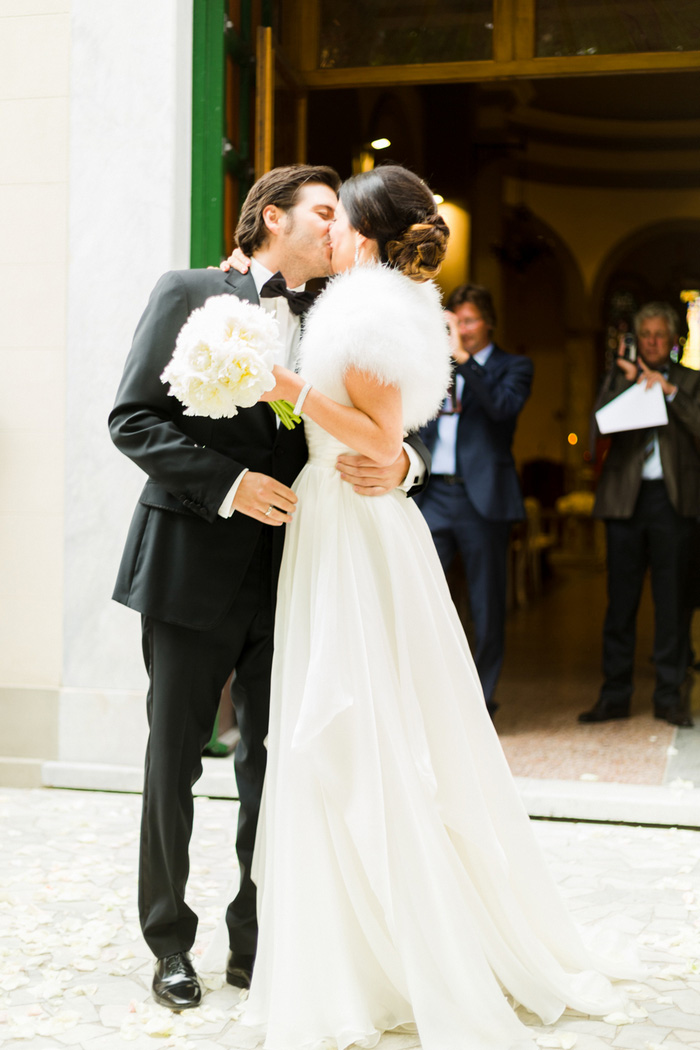 What were the highlights of the reception?
The party we had in the garden of the Villa Grey after the ceremony was the second highlight of our day. The arrangement was incredible as was the food, the service and the atmosphere!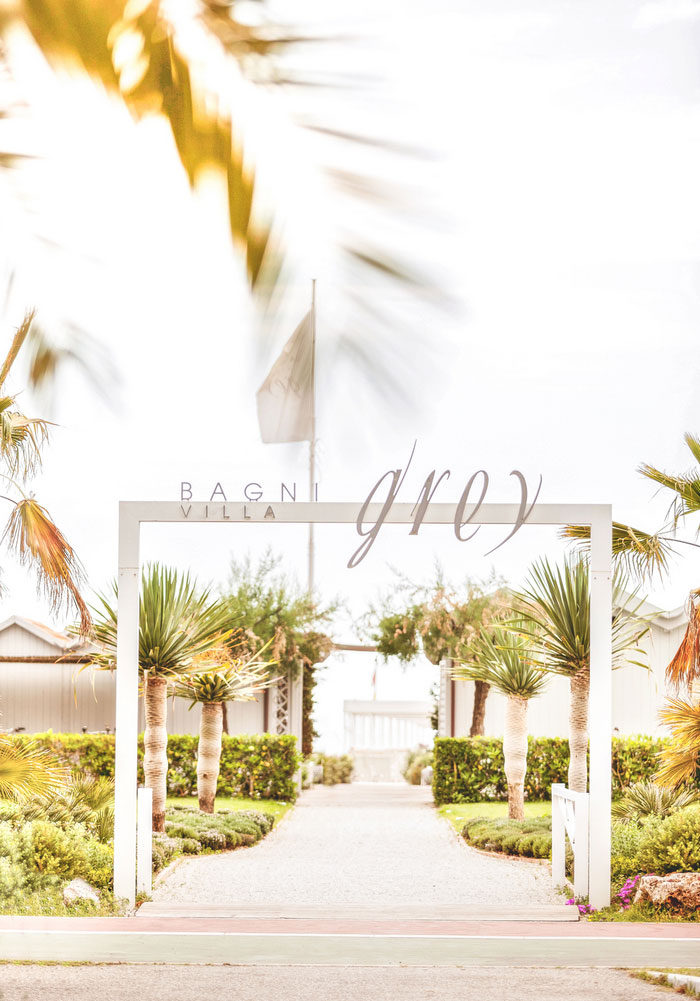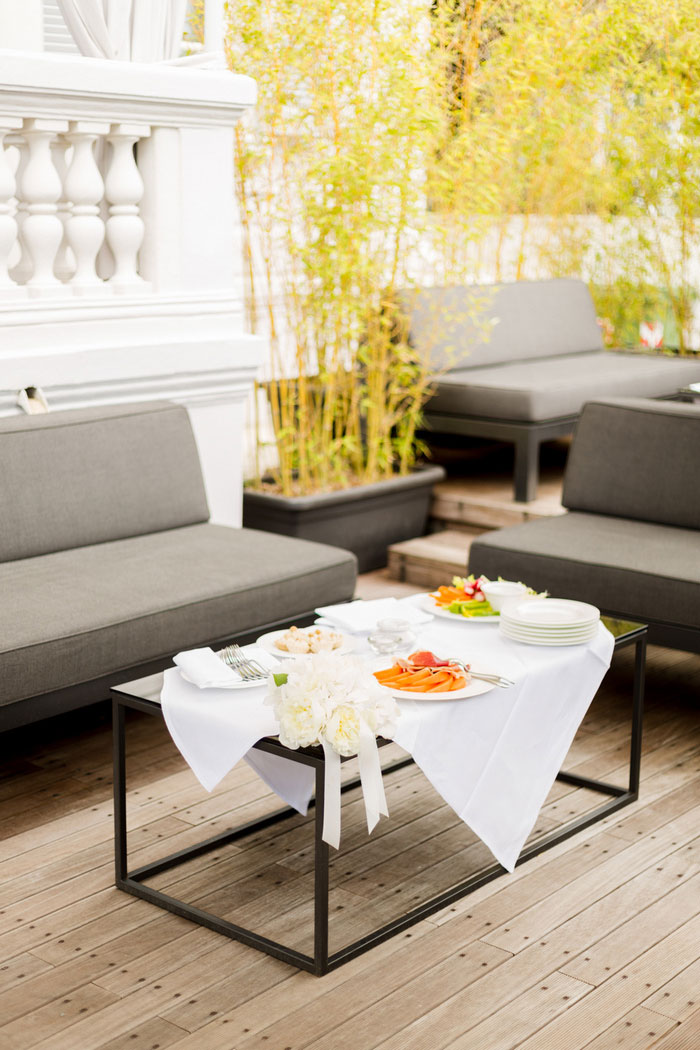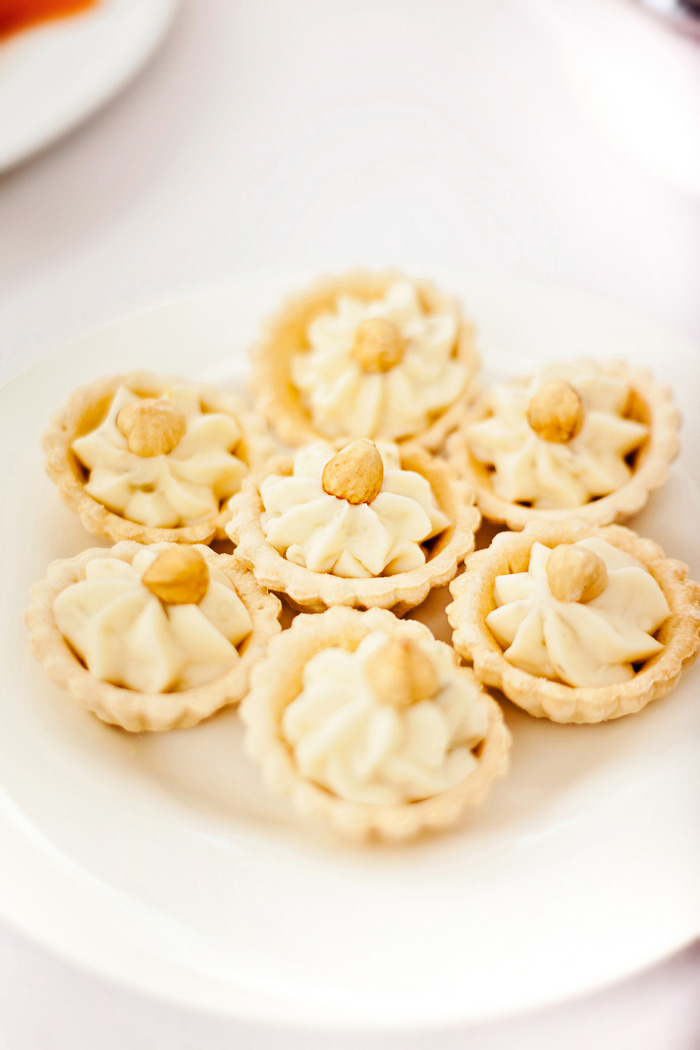 Vendors:
Venue: Villa Grey Hotel
Groom's Suit: Gucci
Bride's Shoes: Jimmy Choo
Photographer: Facibeni Fotografia