Today's couple, Grace and Caleb, weren't afraid to do things a little differently when it came to their wedding day. Wanting to start off their marriage in their own way, the bride and groom chose to forego the traditional "giving away of the bride" in favor of walking down the aisle together at their picturesque beachfront ceremony. Following the nuptials, the newlyweds celebrated with their closest family and friends at an intimate restaurant reception before being sent off into the night as husband and wife in the best way possible – with sparklers of course!
Special thanks to Zipporah for sharing their wedding day photos with us!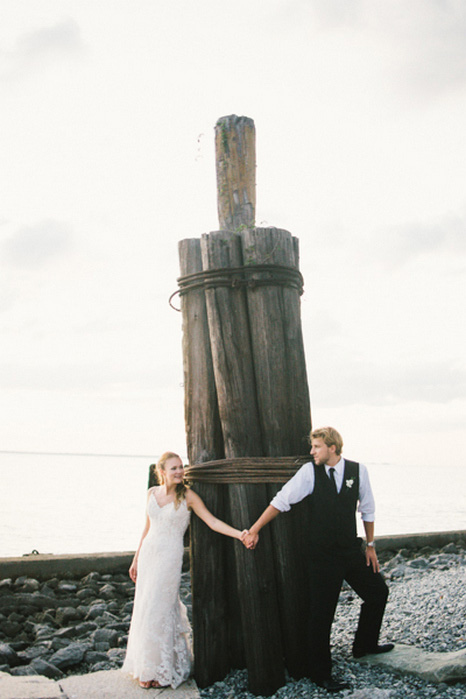 Grace, 26 &  Caleb, 23
Mexico Beach, Florida

Wedding Date: September 20th, 2014
Number of Guests: 30

Wedding Cost: $6,000

Wedding Ceremony Location: On the beach in Mexico Beach, Florida

Wedding Reception Location: The Sunset Coastal Grill, Port St Joe, Florida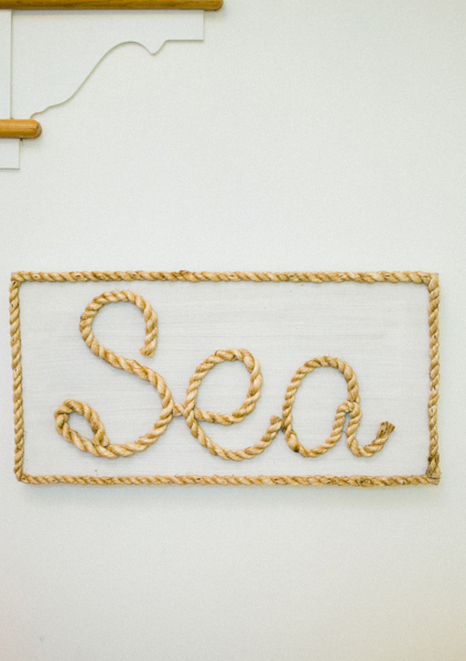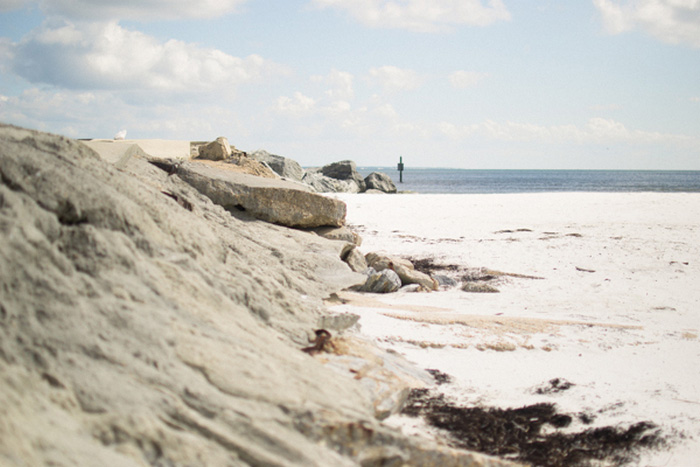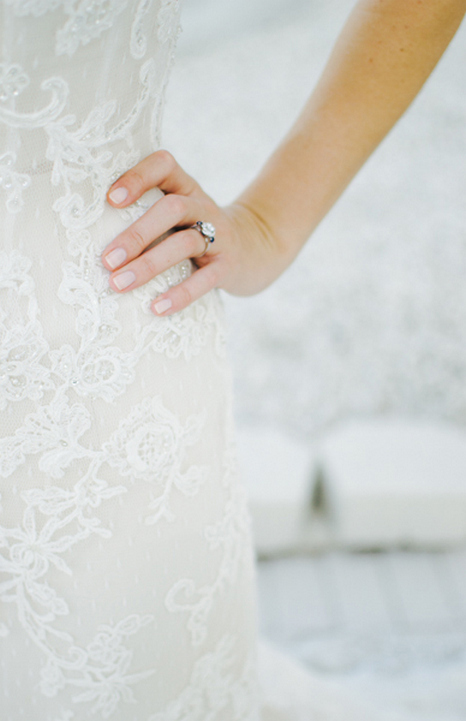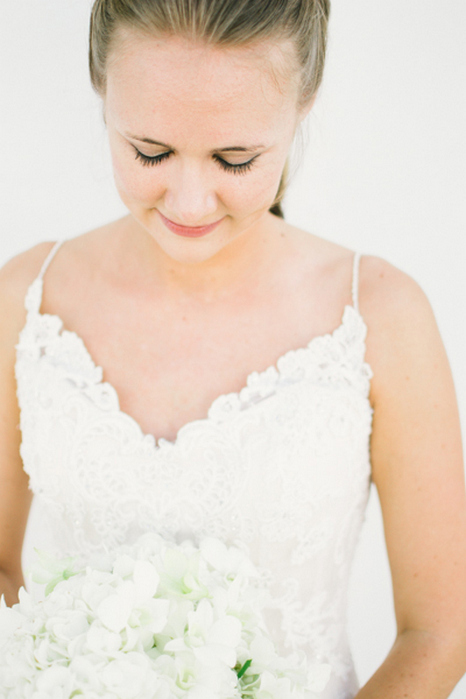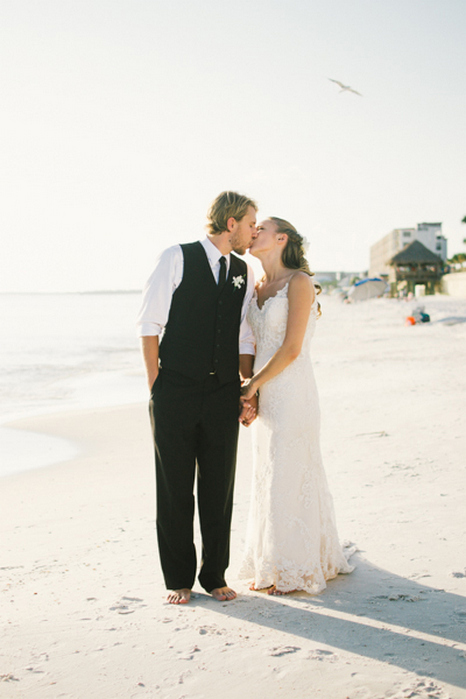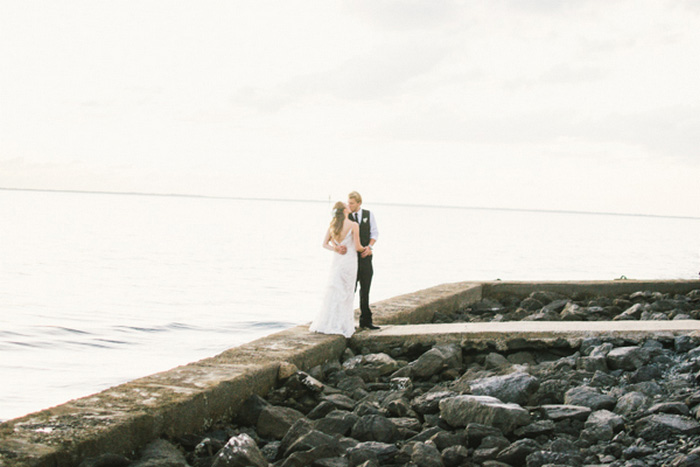 Why did you have an intimate wedding?
We wanted our closest family and friends who mean the most to us to attend.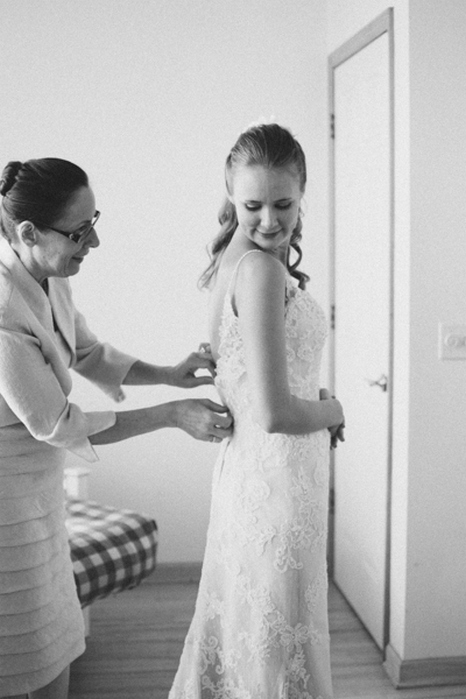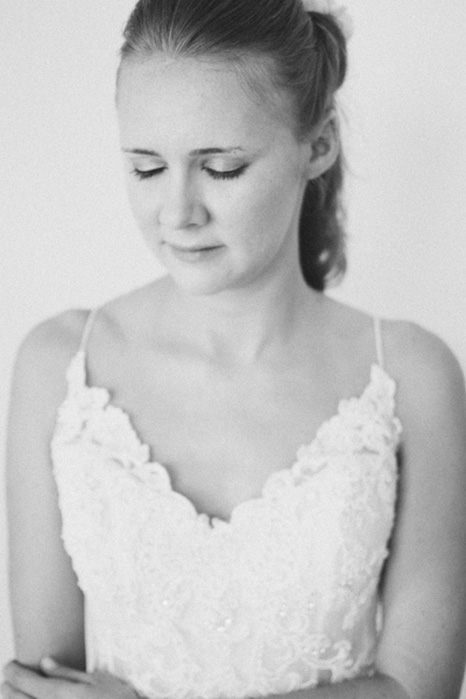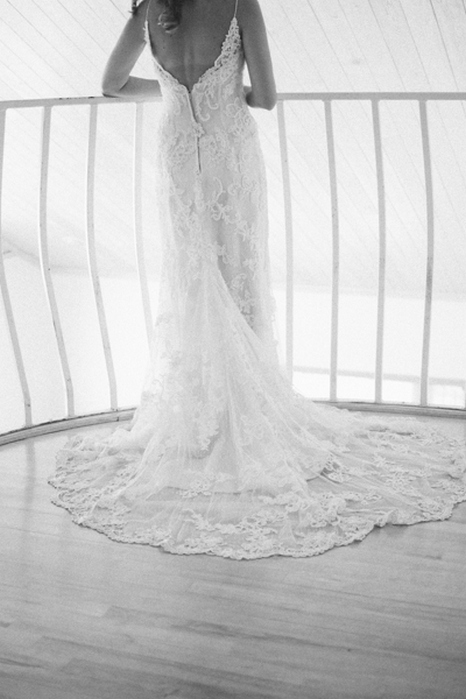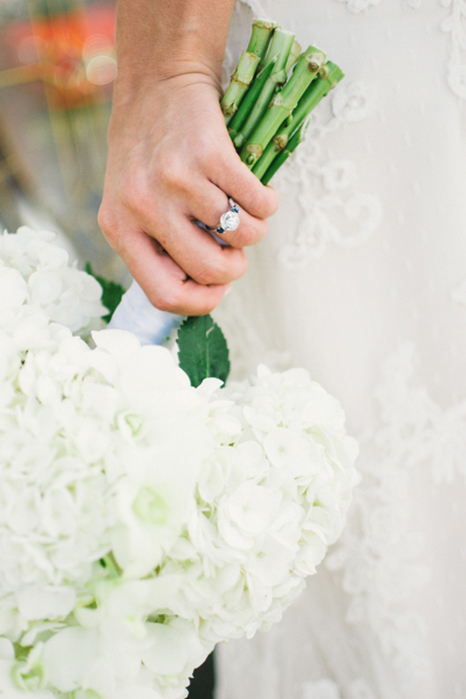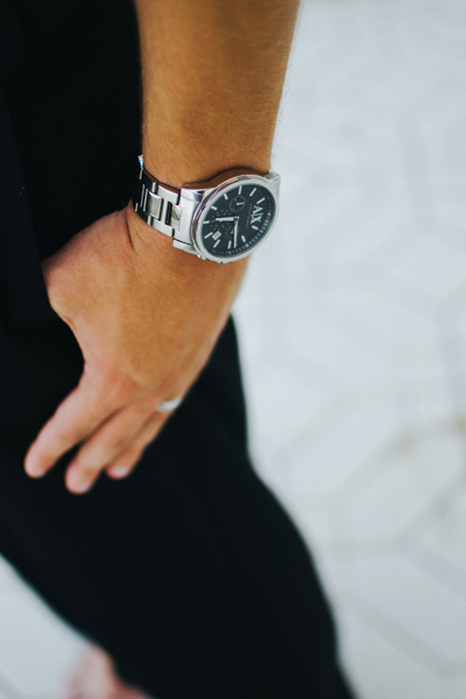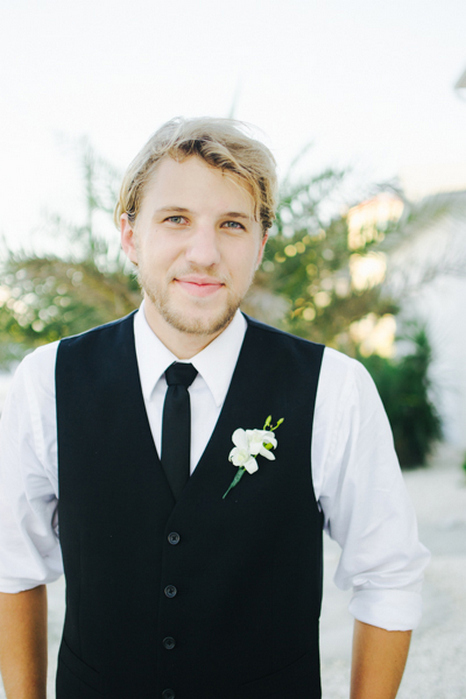 What are some of the challenges that you faced planning an intimate wedding?

We didn't run into many challenges and felt that our vision for the day fell into place quite effortlessly. The only issue was with our florist not sharing our simple vision and trying to go in a different direction than we wanted.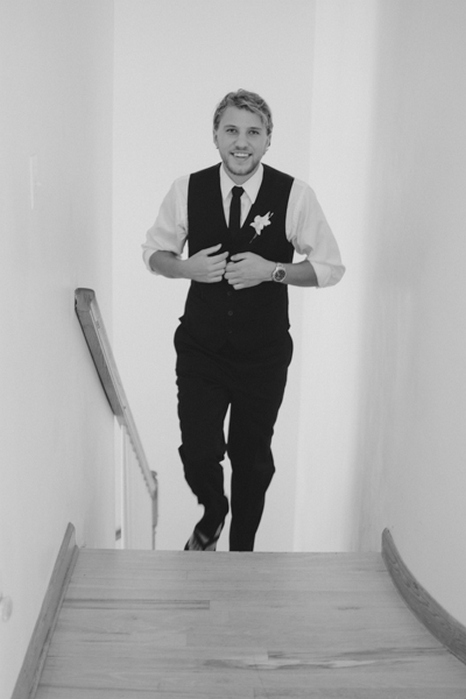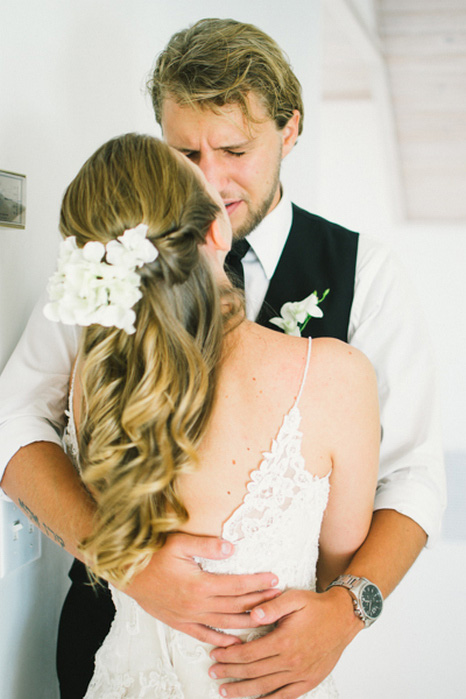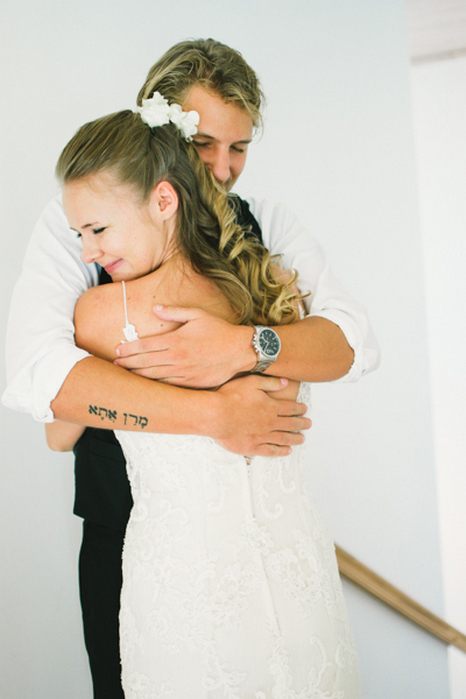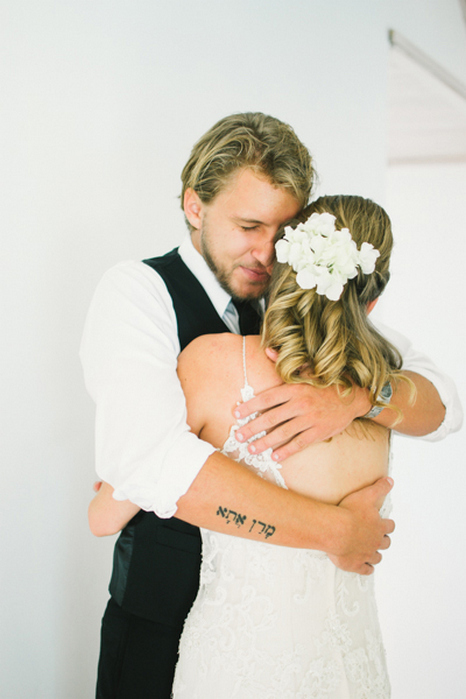 Was it difficult to pare down the guest list?

It was difficult at first, but after we decided on the vision we wanted for our wedding – only our closest friends and immediate family – forming our guest list came easily.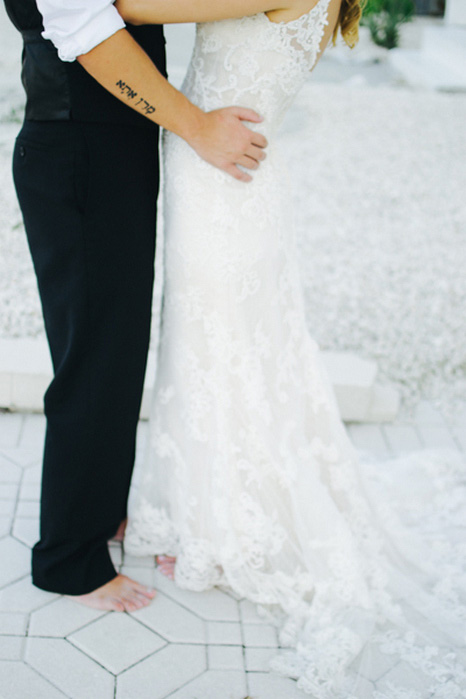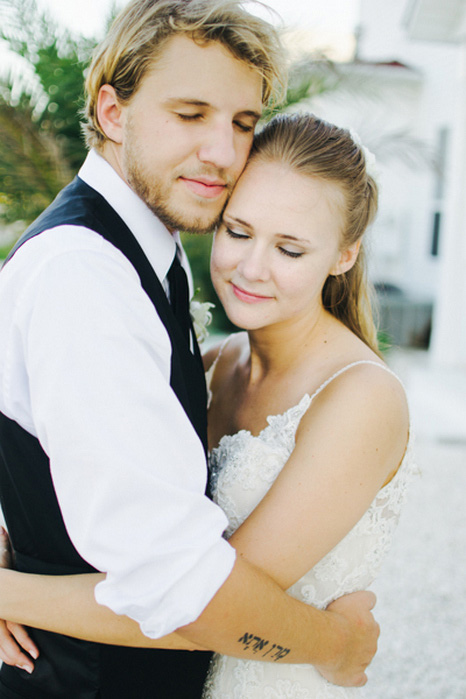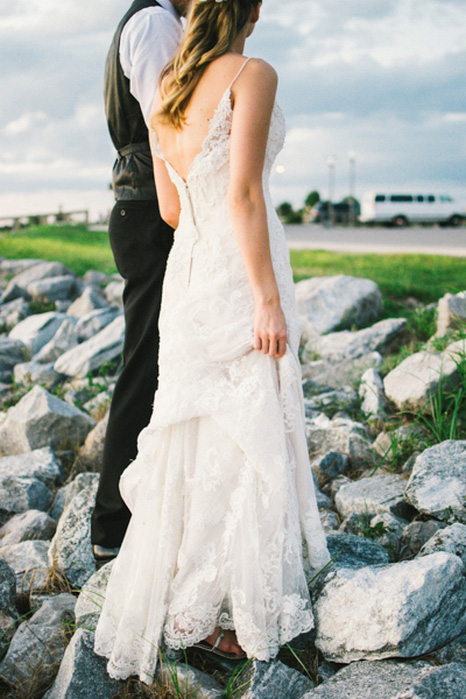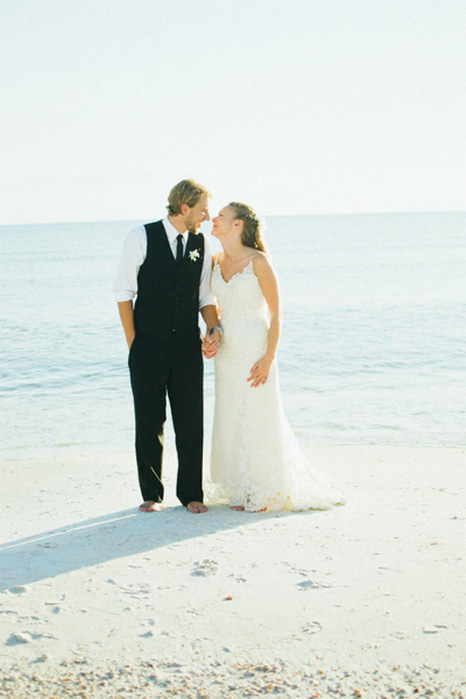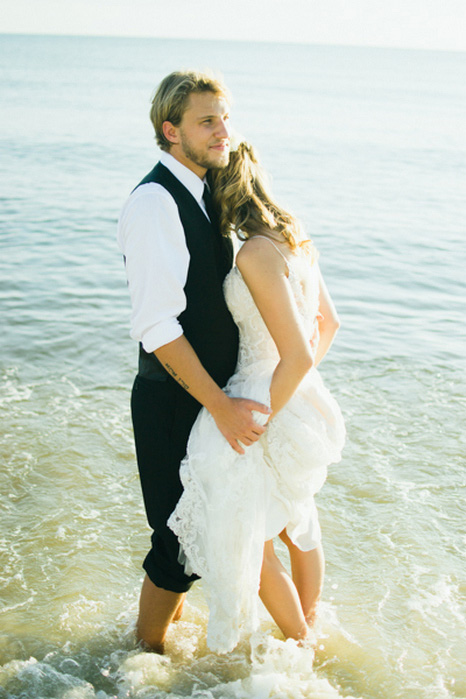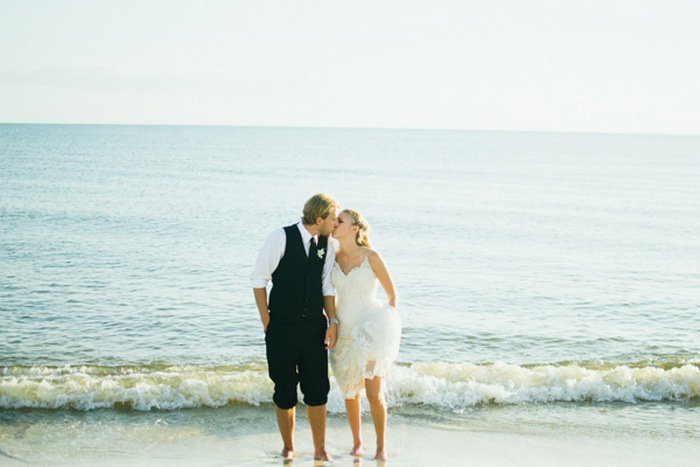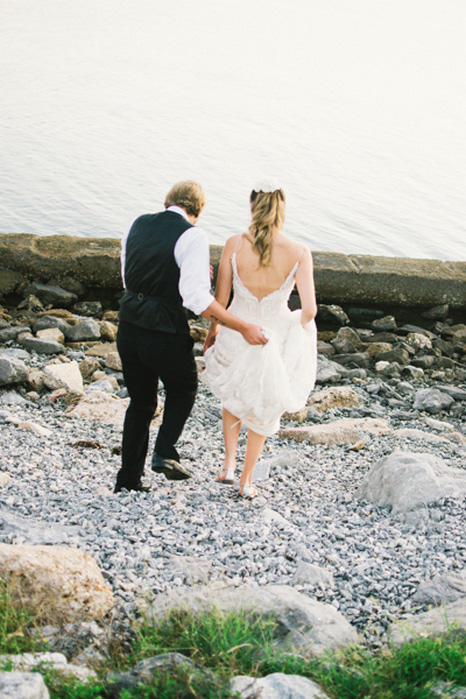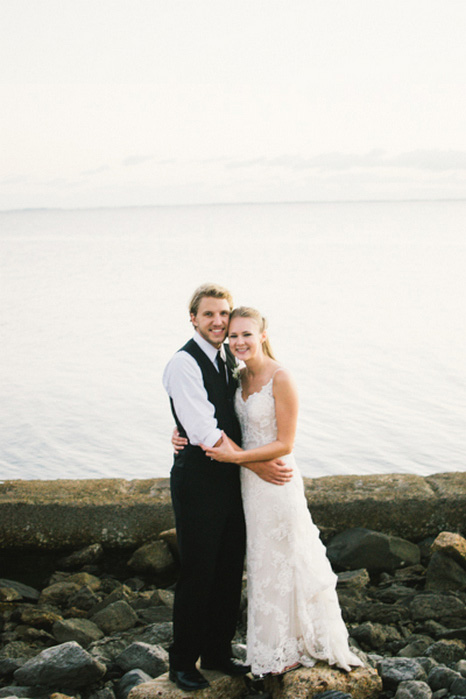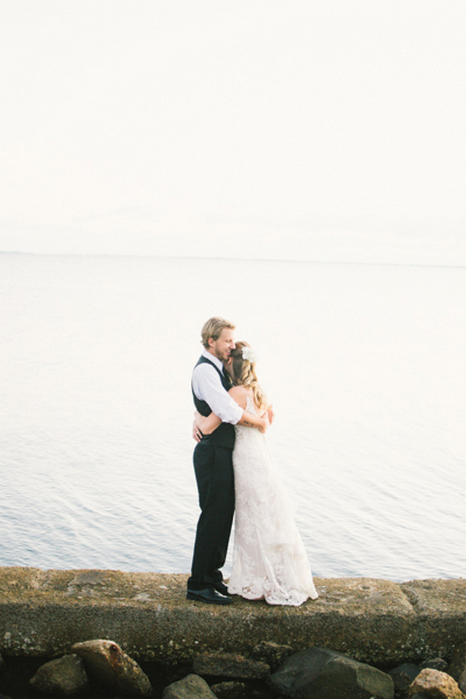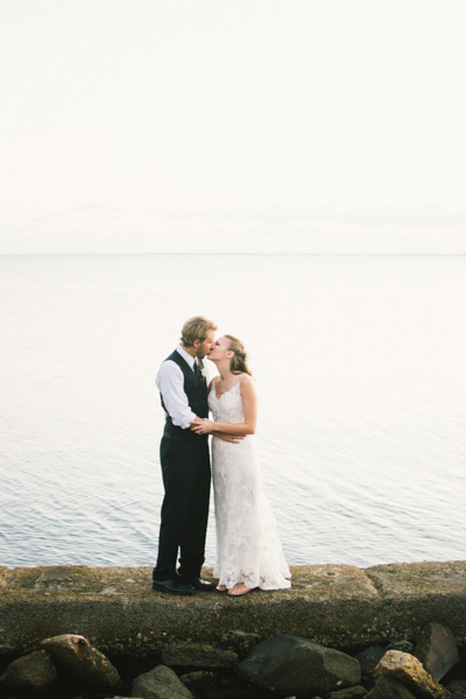 Did you have any 'issues' with the small guest list from friends and family? If so, how did you address them?

Initially it was hard for our parents to understand not inviting all of our extended families, but they quickly understood after we explained that we wanted the people closest to us, who mean the most to us and have shown us love and invested in our lives to be there to witness our commitment.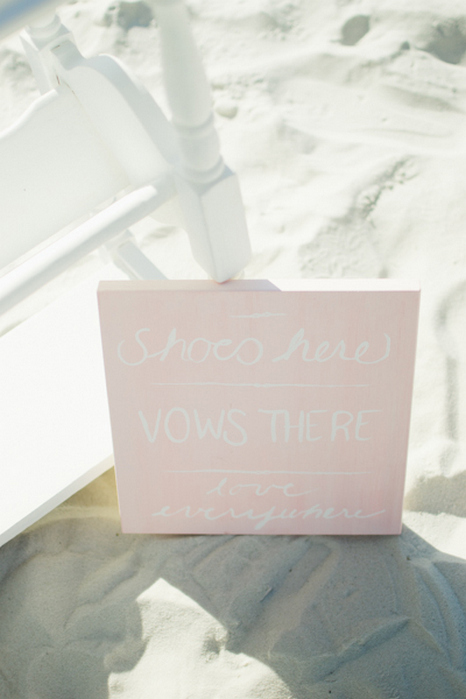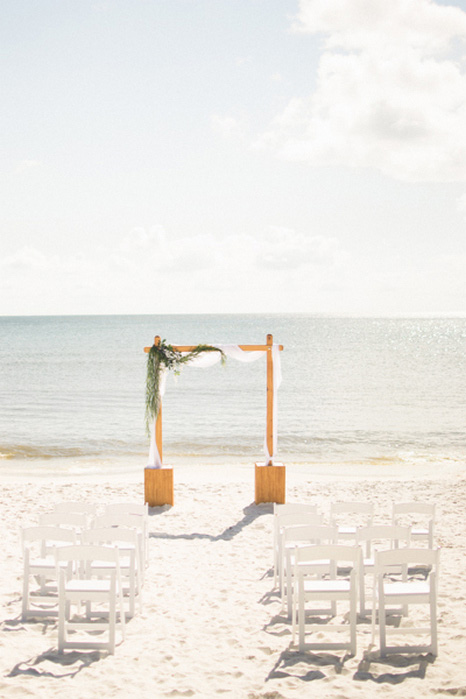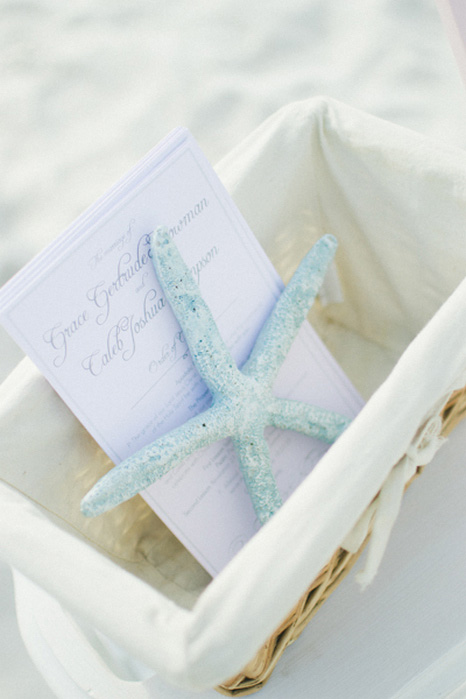 What were the highlights of the ceremony? 
The two of us walked down the aisle together. We felt that because our commitment to each other was our choice and not the bride being "given away", and because we were about to commit to spending the rest of our lives together, that it only made sense to commence that by walking in together to make our vows. Our parents fully supported us and no one was offended.

Caleb's father who is a pastor officiated the ceremony. Almost all of our closest friends were able to be there, and all of our immediate family. Having it at the beach approaching sunset was picturesque.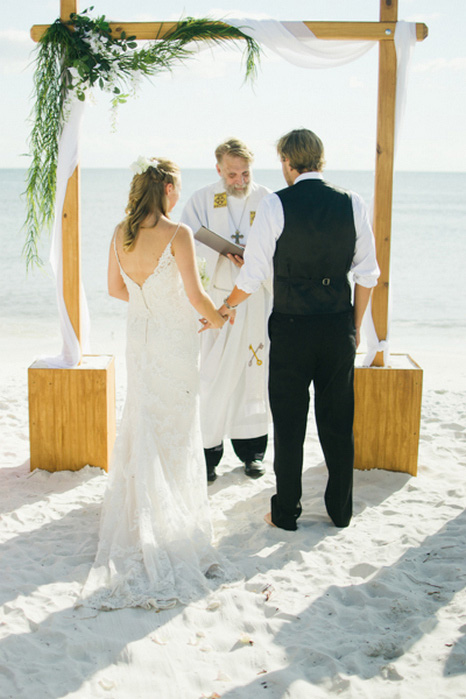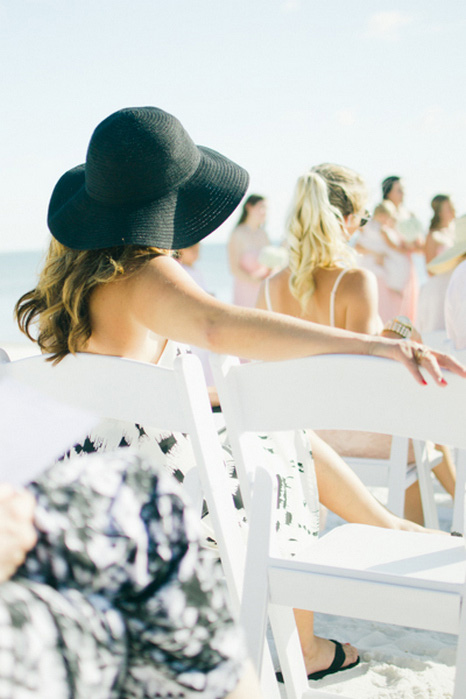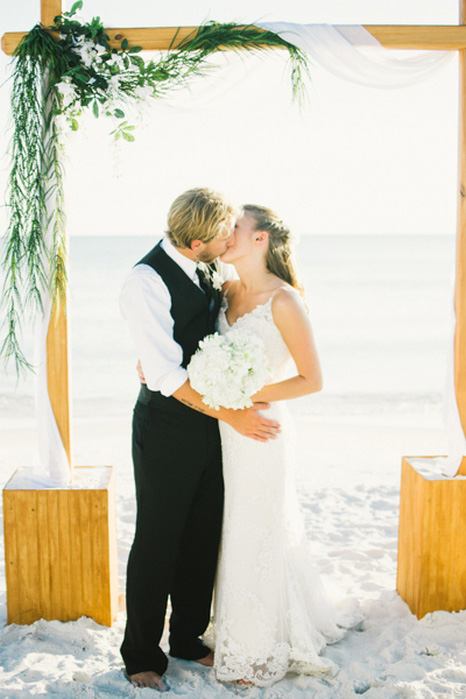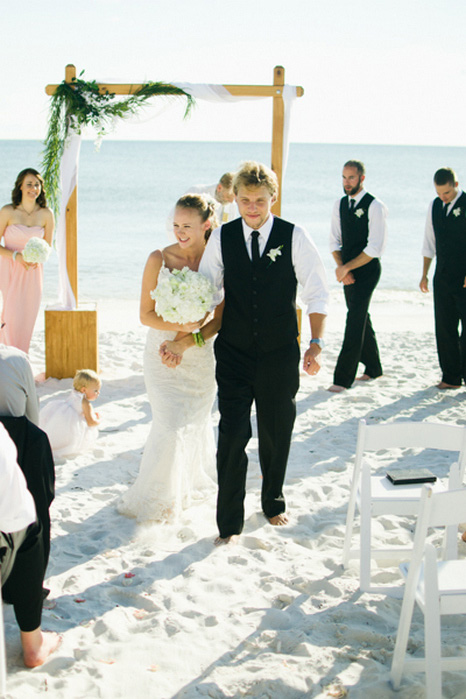 What were the highlights of the reception? 

Toasts given by our wedding party meant so much to us; the food and service provided by The Sunset Coastal Grill was fantastic; knowing that we were married; exiting with a sparkler send-off!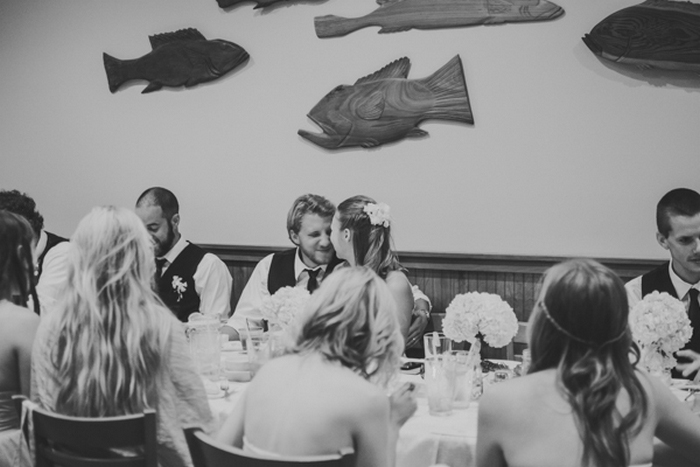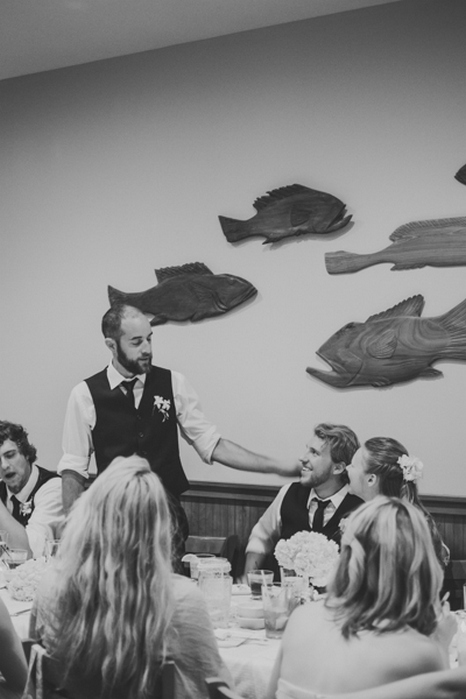 What was the best thing about having an intimate wedding? 

Minimized drama/stress and not feeling like we had to impress anyone or make our wedding anything other than exactly what the two of us wanted, and having only those that we felt support our lives in attendance.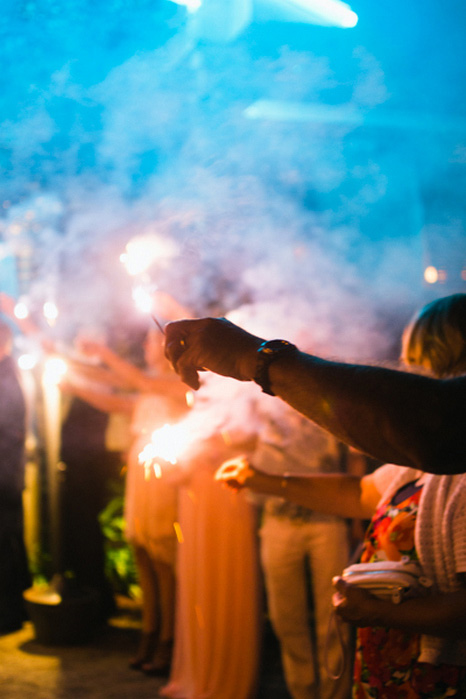 What advice do you have for couples who are considering an intimate wedding? 

Make sure that the two of you are in agreement on what you want and stick to your vision. If someone wants your wedding to be anything else, they have to understand that it's your wedding, not their's. Write wedding details down and keep each other up to date with your lists as things get updated.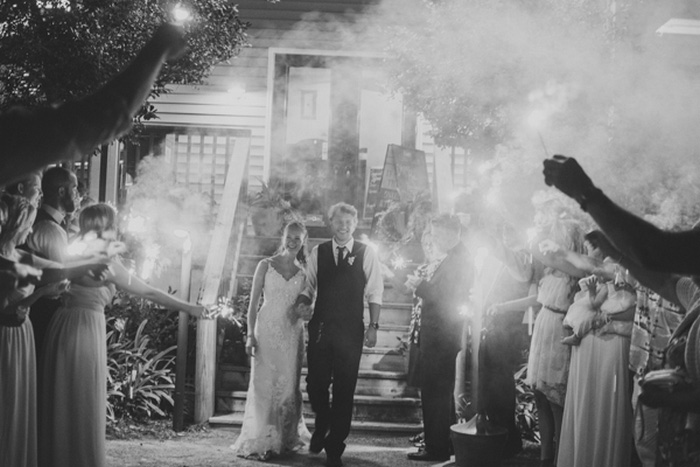 Vendors:
Bride's Dress: Casablanca with alterations done by brides mother
Bride's Hair: Mary Bowman
Bridesmaid Dresses: Lulu
Groomsmens' Suits: Men's Warehouse
Decor: Shyla Troyer
Arch: made by Groom and Best Man
Photography: Zipporah K
Videography: Richard Ceska
Ceremony Location: Mexico Beach, FL
Reception Location: Sunset Coastal Grill