Australians Karlena and Tom, who love to travel, flew to New York to get hitched. With the help of their photographer Cassidy Parker Smith and their officiant Bettina, the couple exchanged their vows atop the Sixty Soho in an emotional tear and laughter filled ceremony. The newlyweds celebrated – after weeks of eating pre-wedding salads – in the best way possible with an intimate dinner at Bistro Les Amis.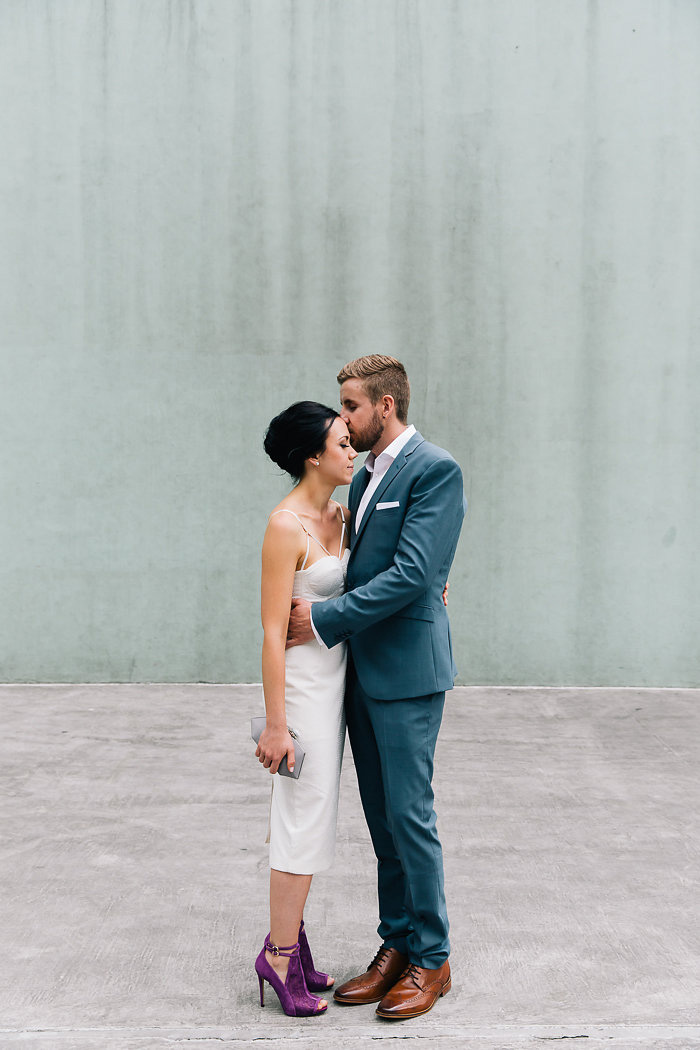 Karlena, 27 & Tom, 28
New York, NY
Wedding Date: September 16, 2014
Number of Guests: No guests! Just us, our lovely photographer and celebrant

Wedding Cost: Approximately $6,000 (includes photographer, wedding accommodation – 2 nights, celebrant, complete outfits, wedding rings, dinner that night, make up, hair, mani/pedi – all the prep for the big day!)

Wedding Ceremony Location: Sixty Soho's rooftop

Wedding Reception Location: We didn't have an official reception. After our ceremony and time with Cassidy, we went to a cute little french restaurant down the road from Sixty Soho – Bistro Les Amis.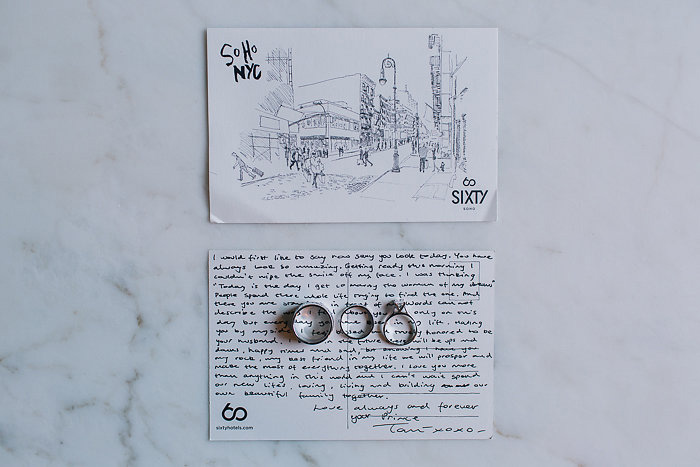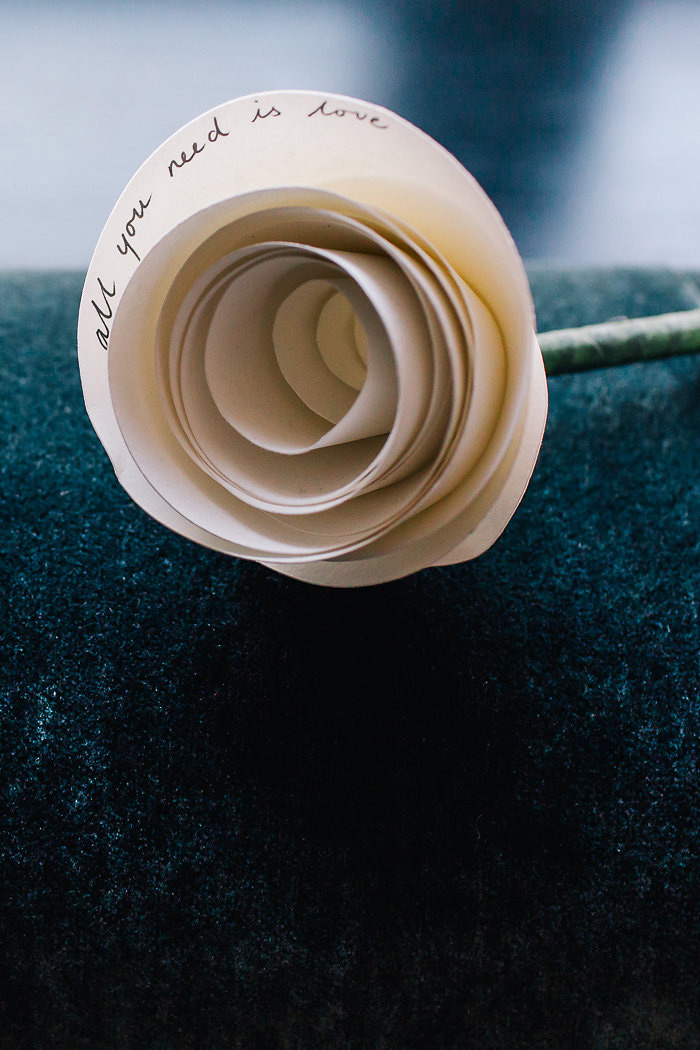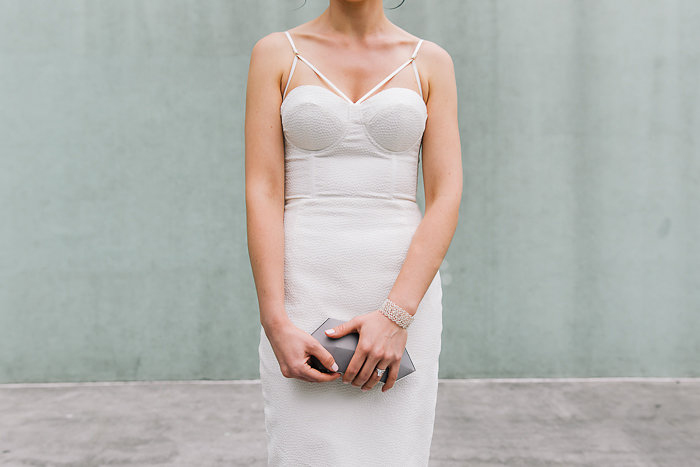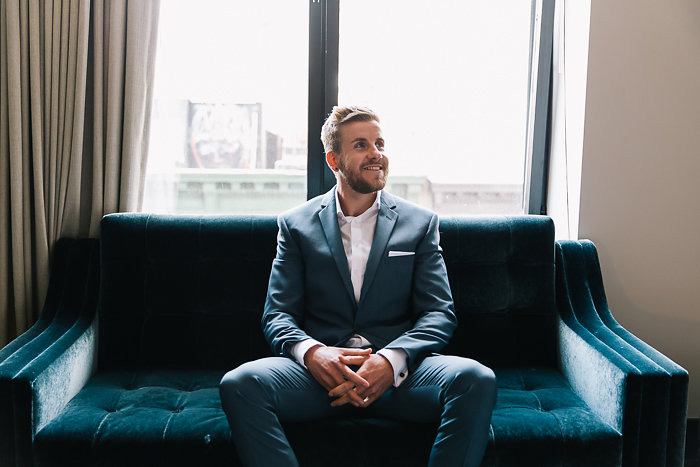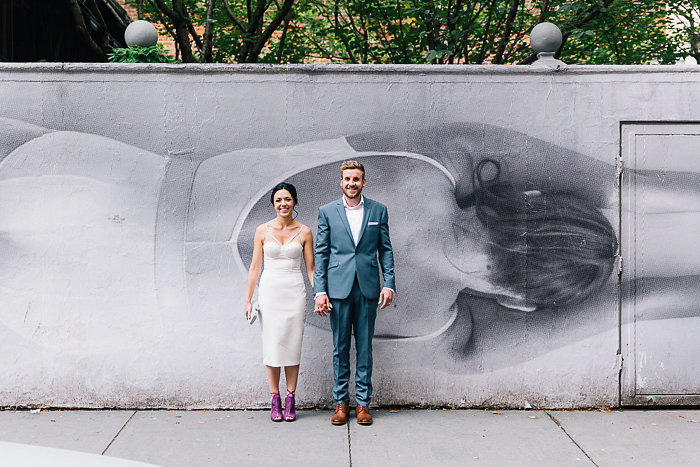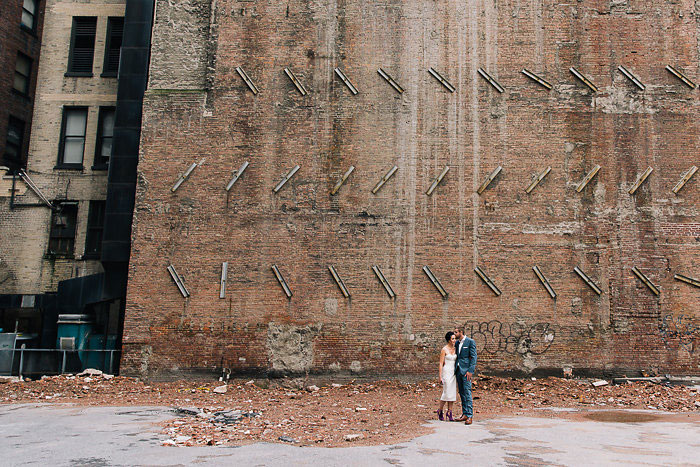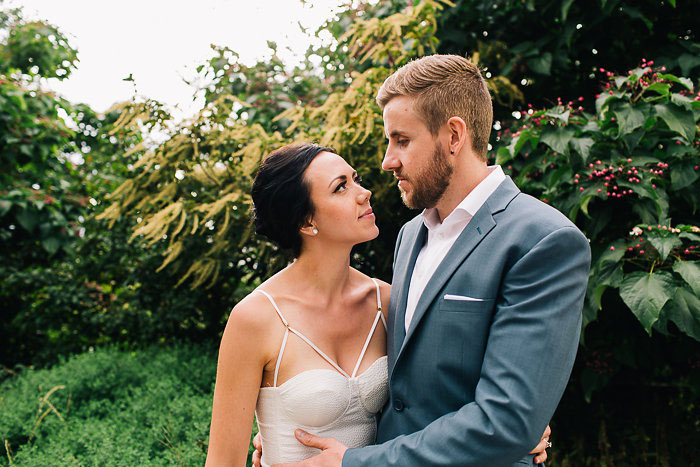 Why did you have an intimate wedding?
We had planned a big wedding in Melbourne, Australia (where we both grew up), but after it started to become more about pleasing our guests than about us, and the budget kept rising, we pulled the pin on it and moved to New Zealand (where I, Karlena, was born) for a change. We thought New Zealand might be a better place to start making arrangements again, but when it also felt the same as our first attempt, we started to get drawn towards the idea of an elopement. We love to travel and the next place on our list had been NYC and/or San Francisco. One thing led to another and when we found our photographer Cassidy, – it was a godsend really –  she lead us to the Sixty Soho for our dream rooftop wedding and hooked us up with our Australian celebrant!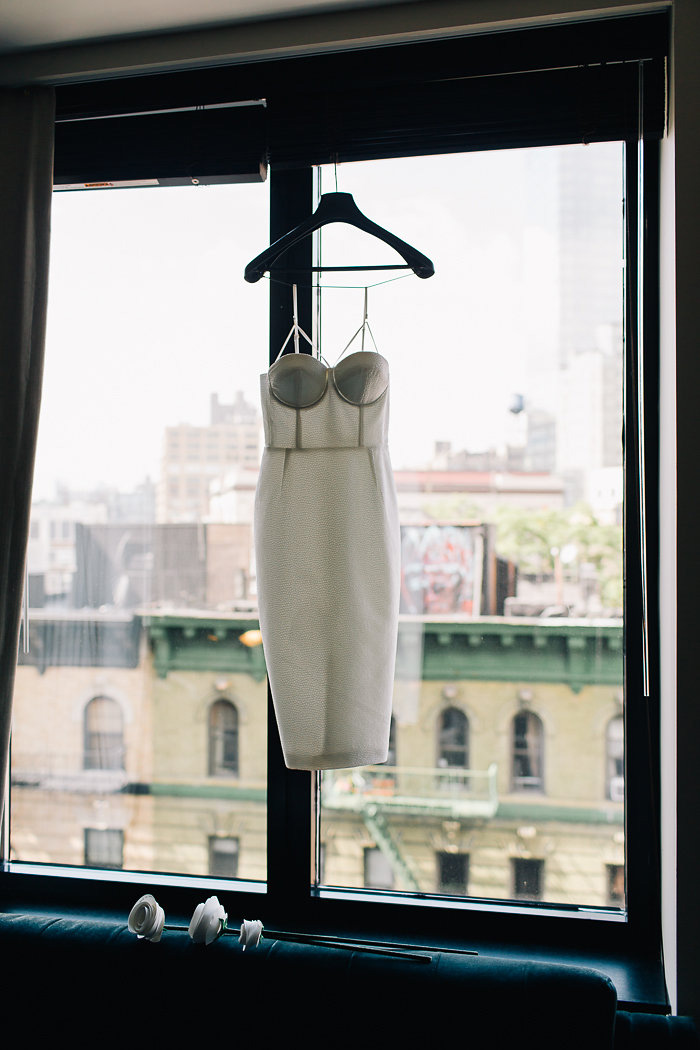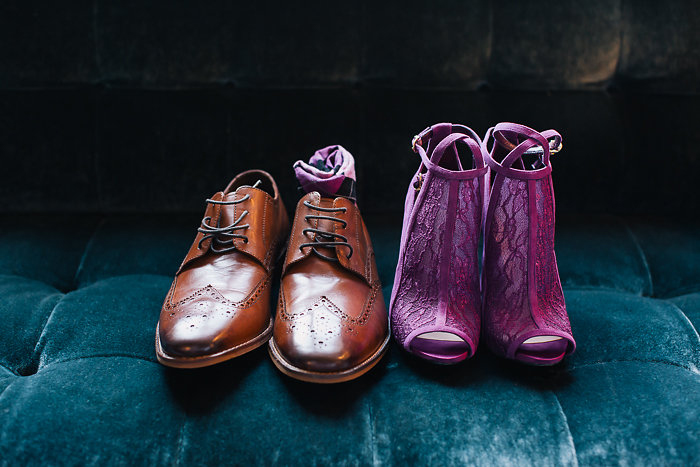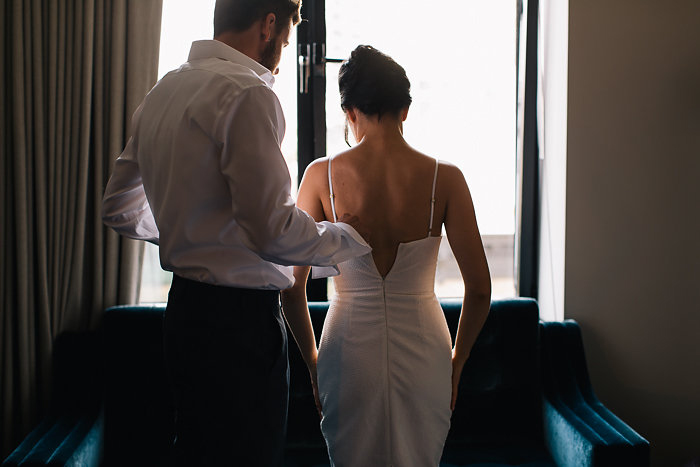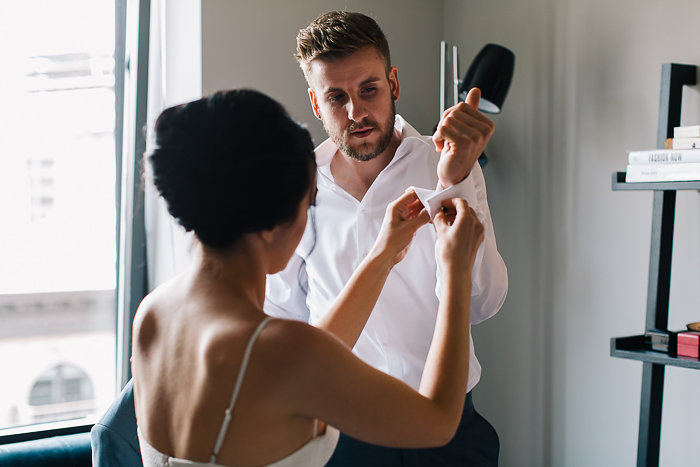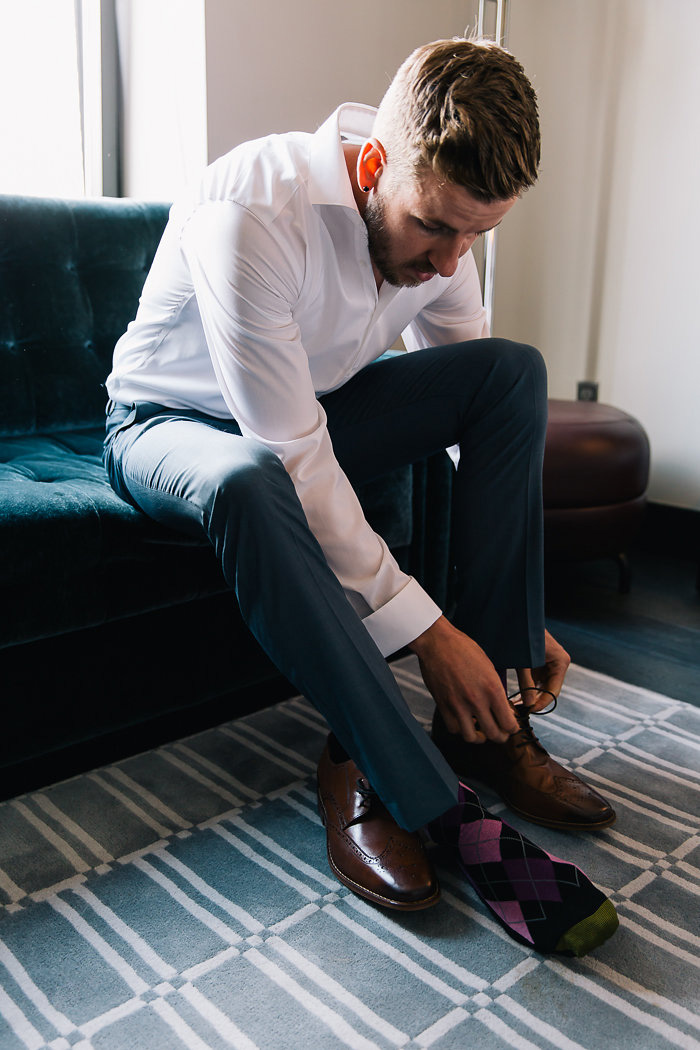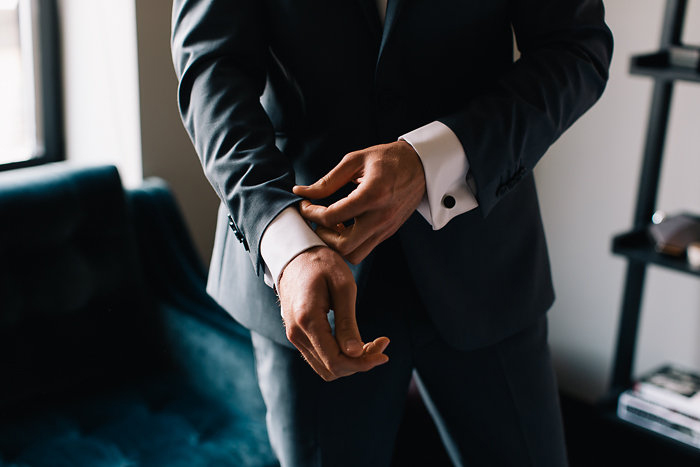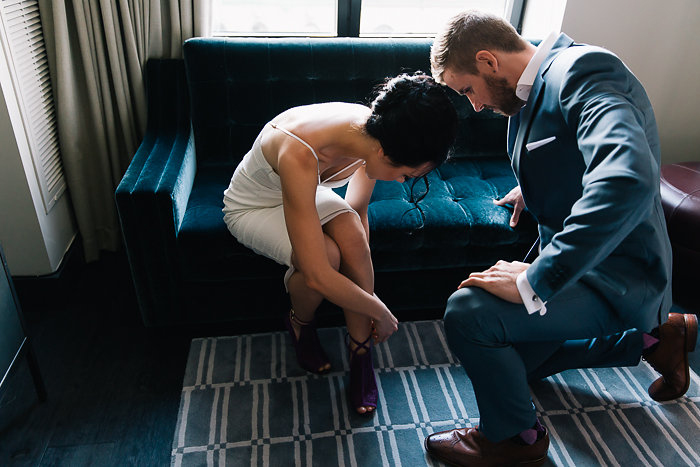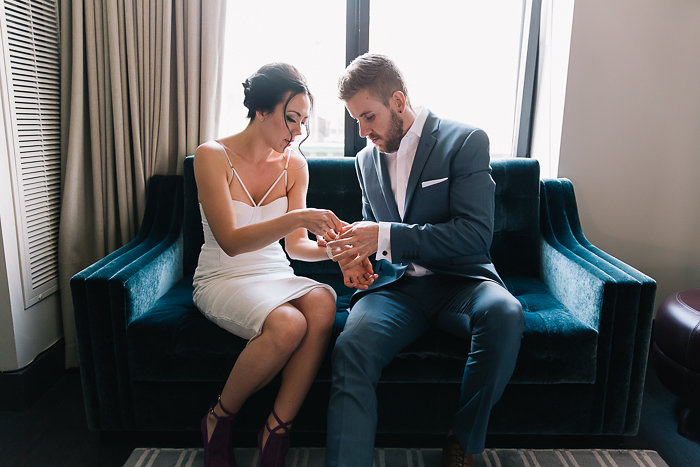 What are some of the challenges that you faced planning an intimate wedding?
Honestly none! For us, an intimate wedding took out all the challenges! It became just about us and what we wanted for our wedding. Even organizing it from overseas felt like a breeze thanks to Cassidy. Yes, it can be challenging with some people not respecting and accepting the decision to elope, but they all do get over it eventually and start just being really happy for you!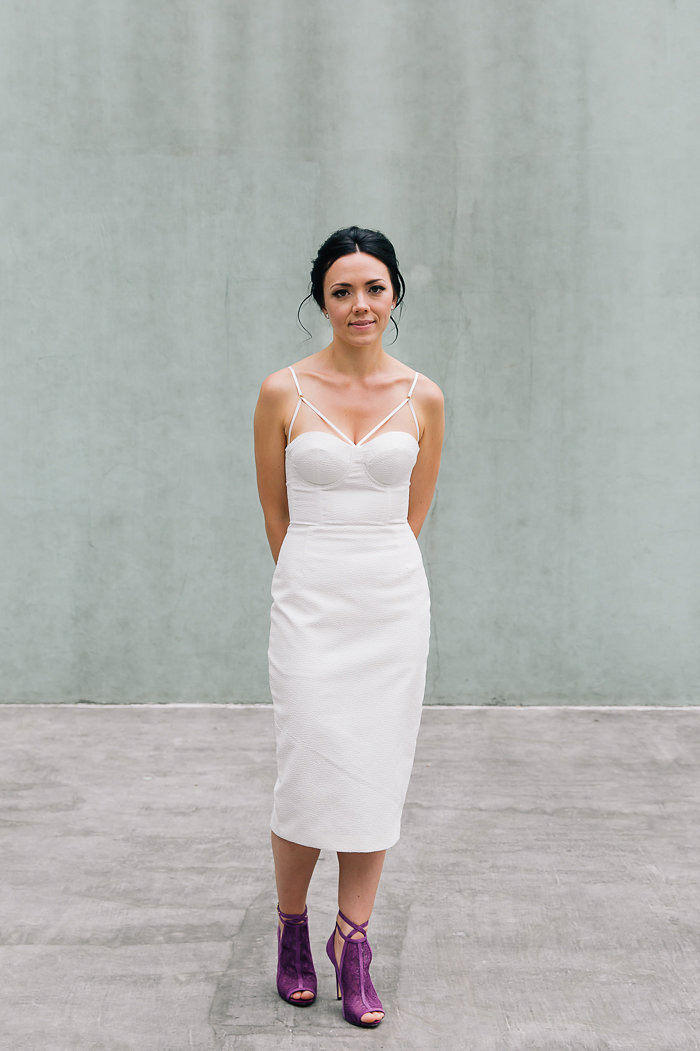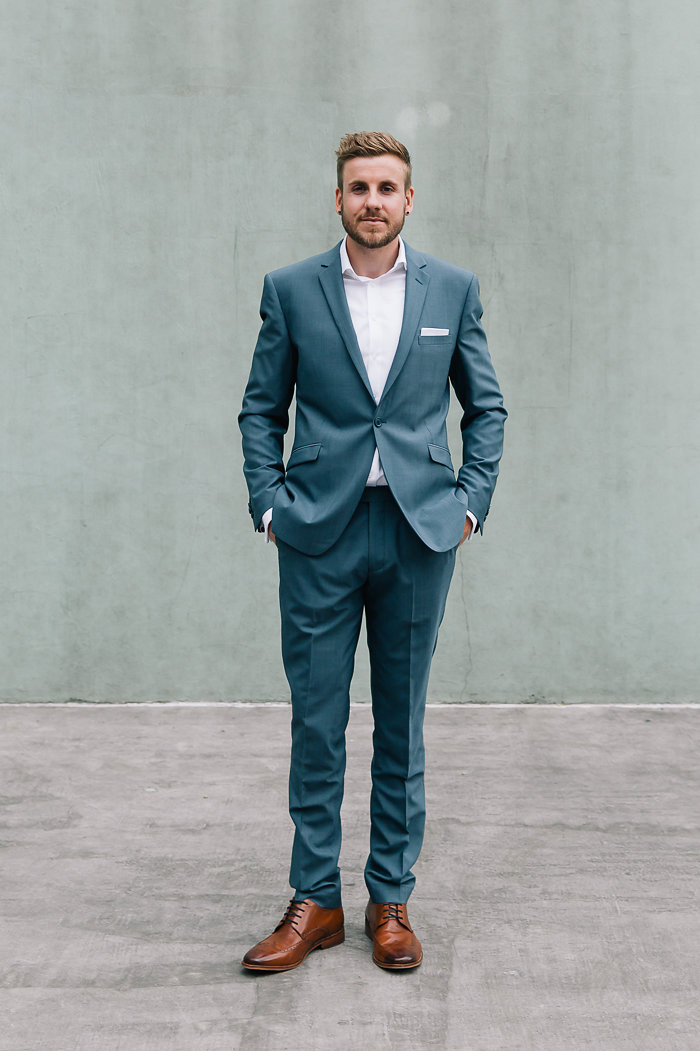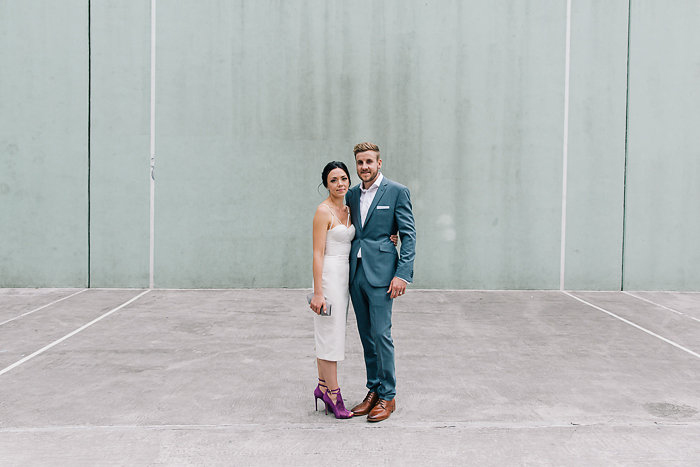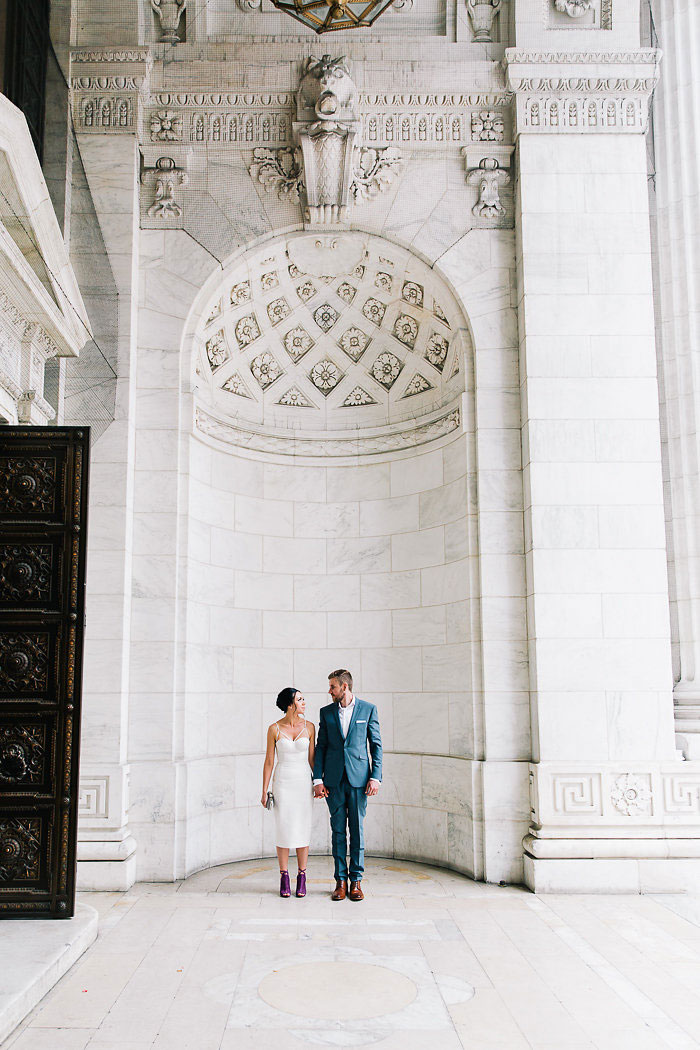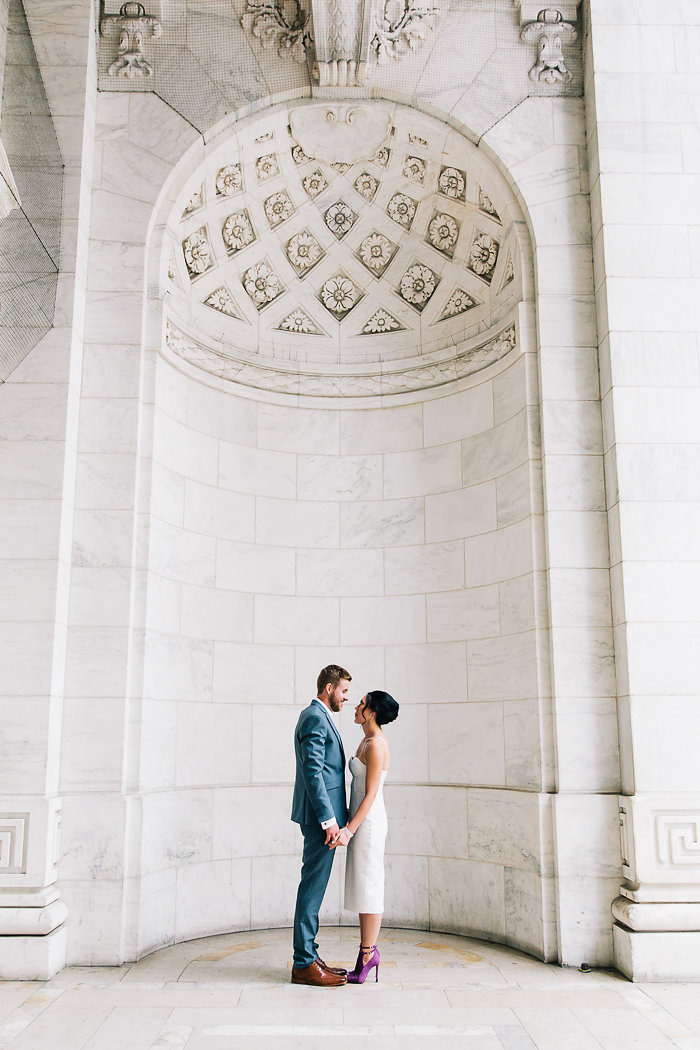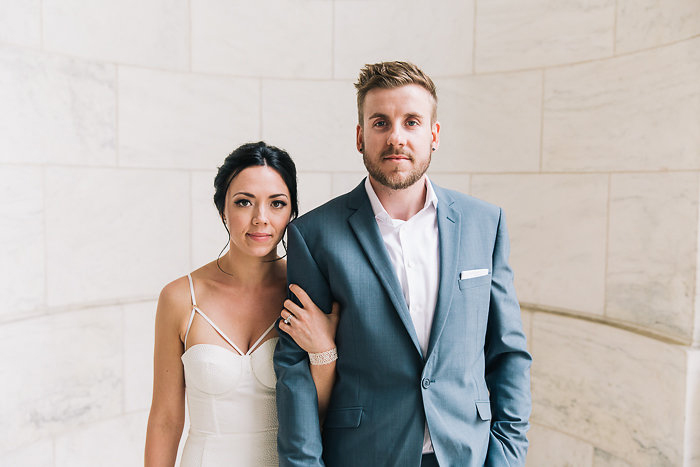 Was it difficult to pare down the guest list?
No one was invited so no one felt left out. It did take a little while to talk around some of our friends and family, but at the end of the day they just wanted us to be happy! Tom and I are generally non-traditional about these things and many things in our life so most of our close friends and family members didn't expect anything else for our wedding.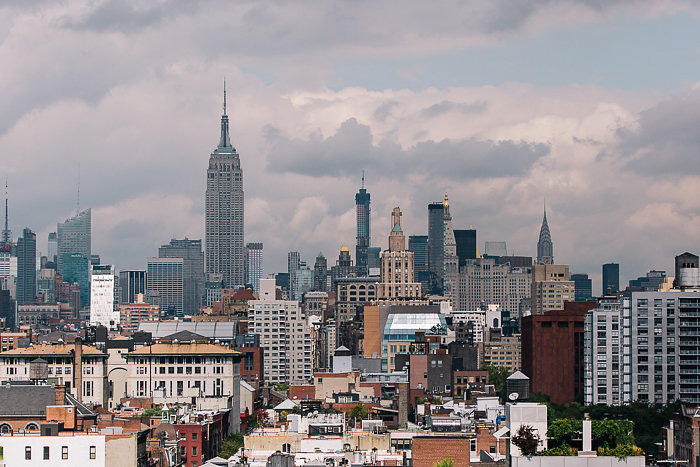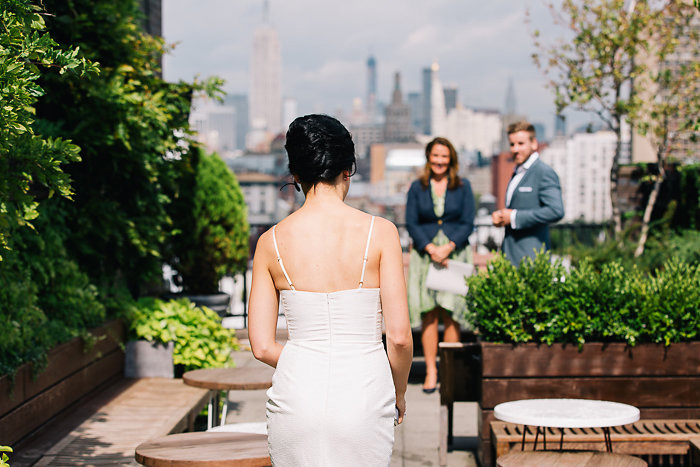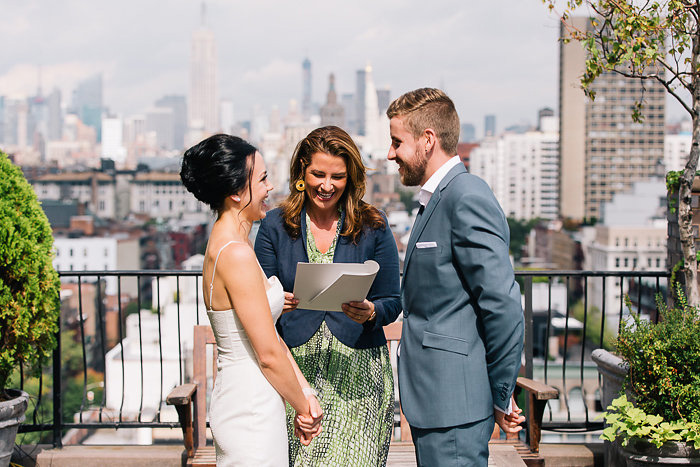 What were the highlights of the ceremony?
Well clearly the view! But in all seriousness, Bettina (our celebrant) created something so perfect for us. It was sweet, romantic, heartfelt and it was also funny so we were able to have a laugh! We both feel the highlight was that we felt comfortable enough to be real and get a little emotional. For us, if we had a crowd or the stress of worrying about everyone else, we wouldn't have been able to have such a special moment together saying our 'I do's'.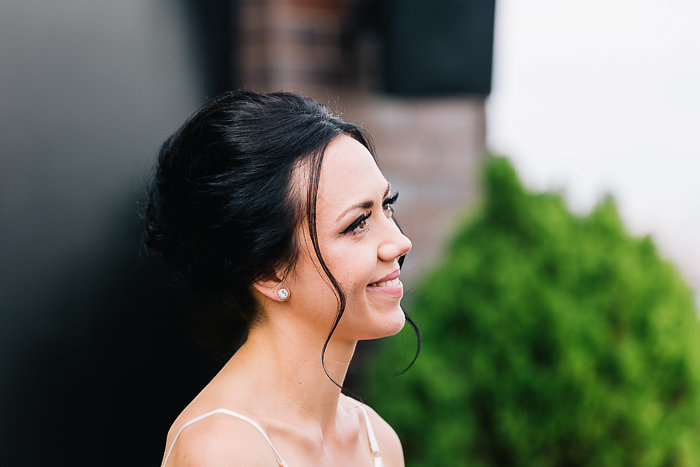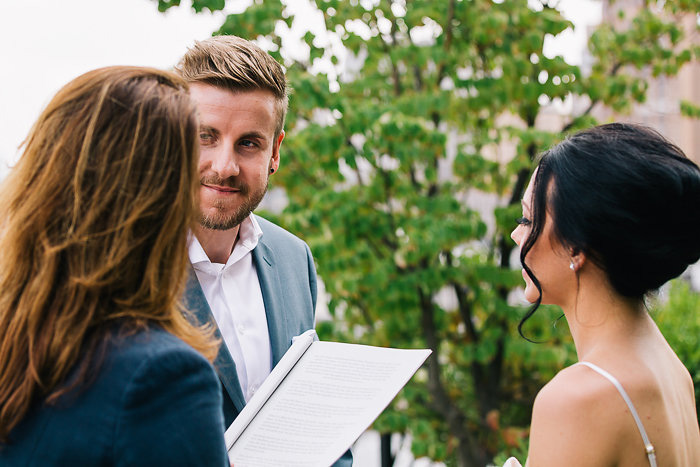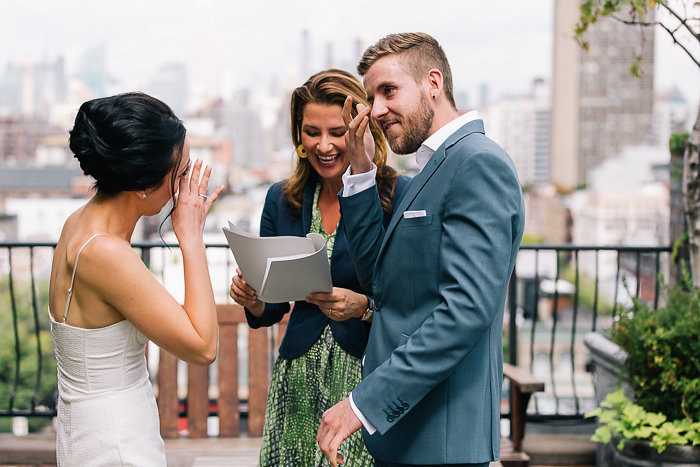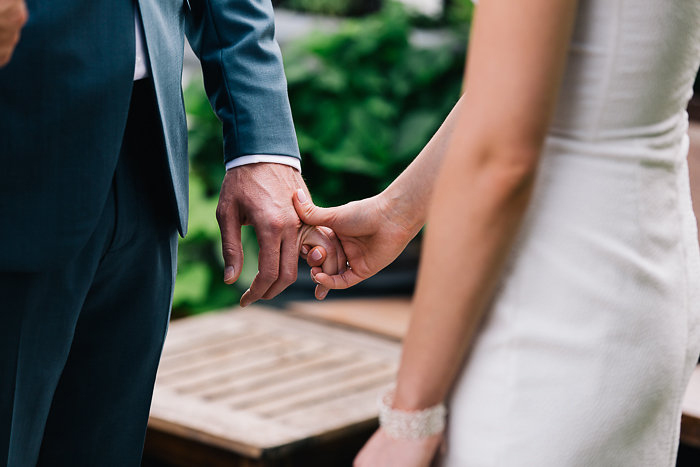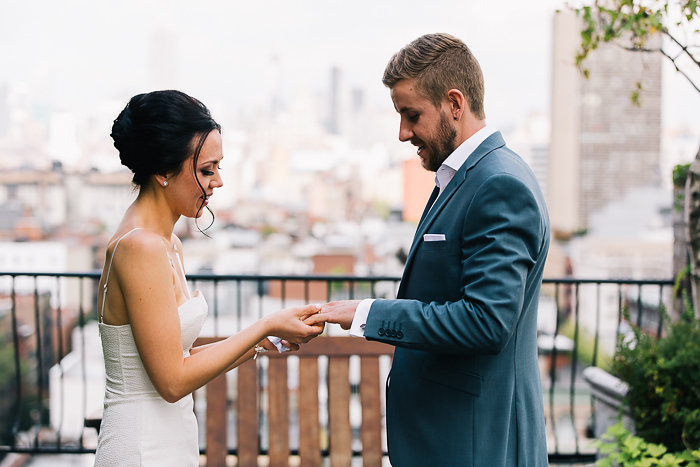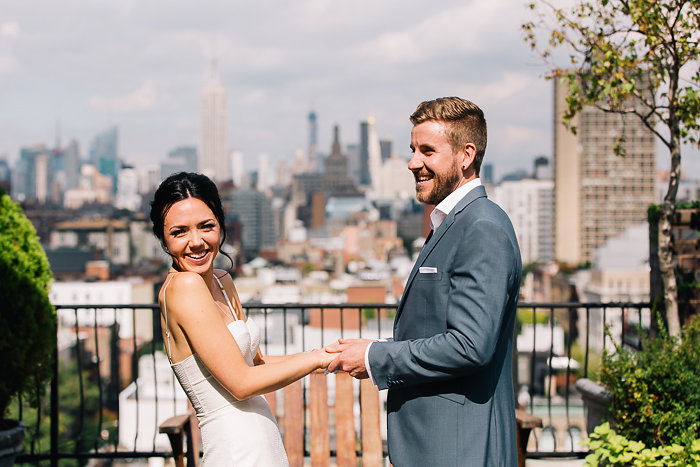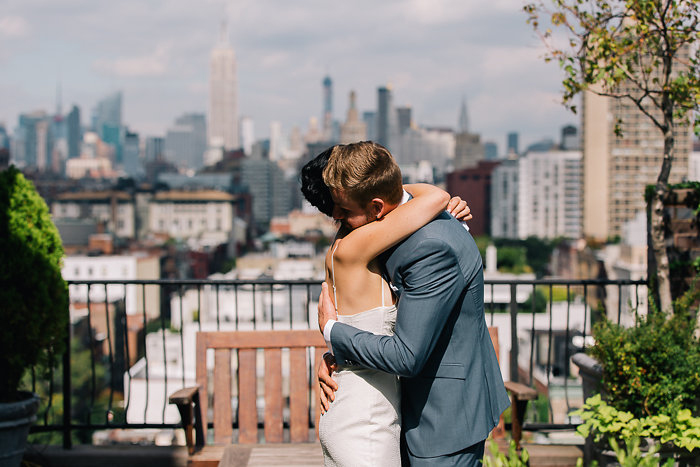 What were the highlights of the reception?
The food at Bistro Les Amis was amazing, but in all honesty the highlight was just being able to eat – as much as we liked of whatever we liked! We had been eating salads in the lead up so I could fit into that dress and so Tom could fit into his suit!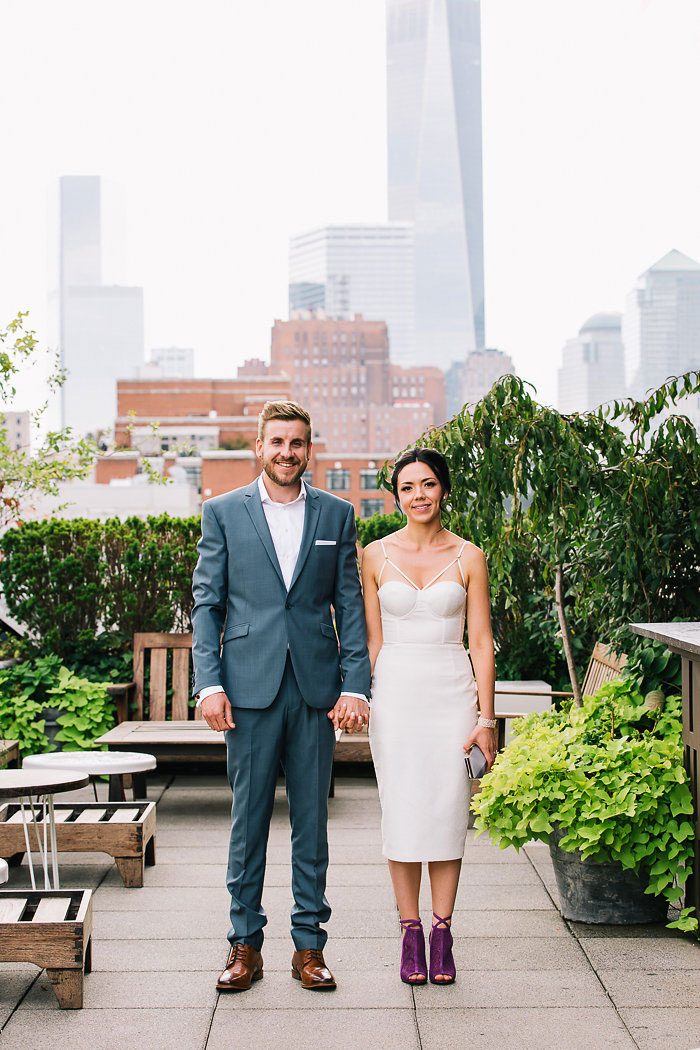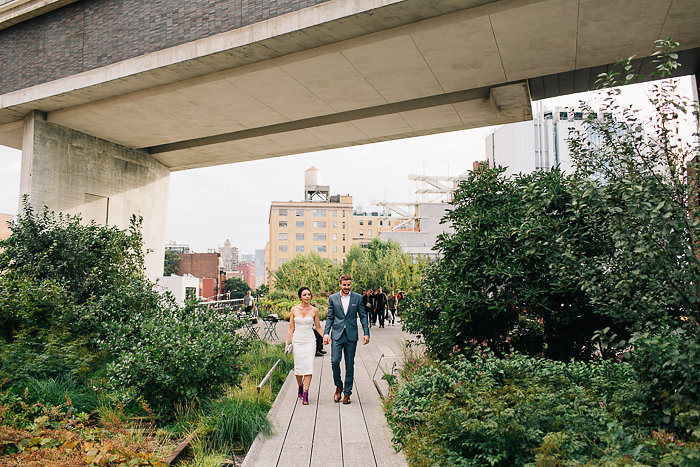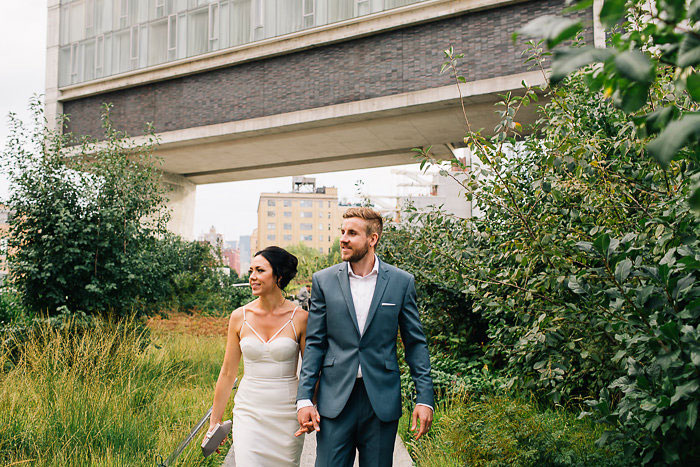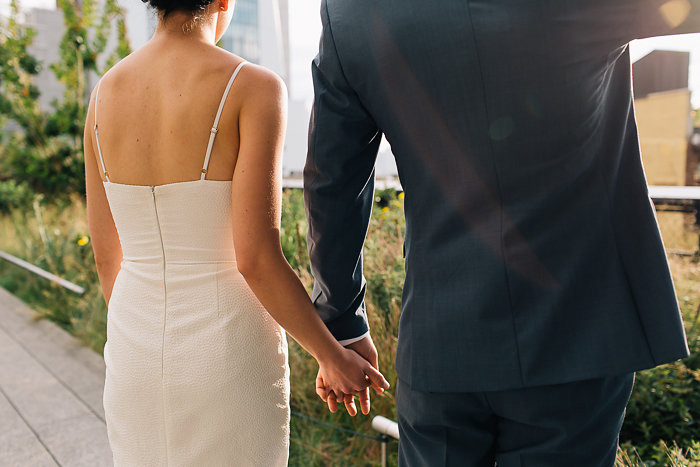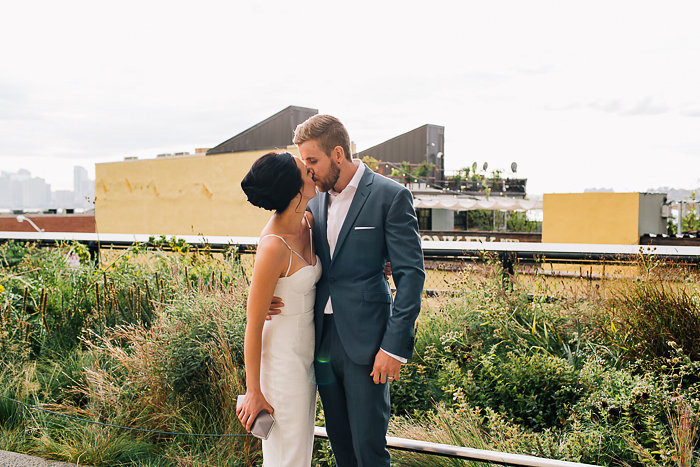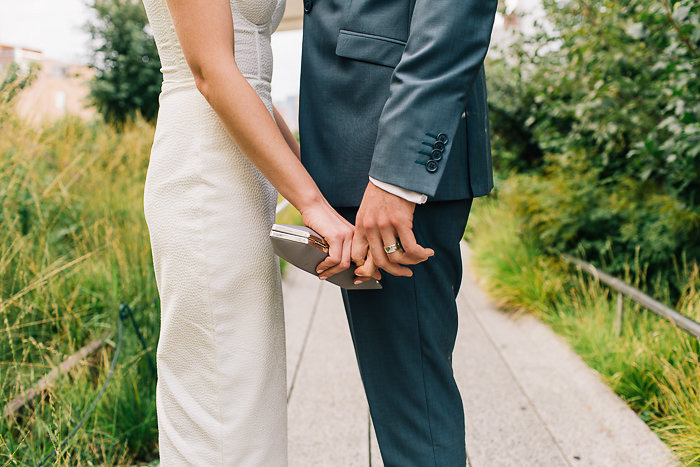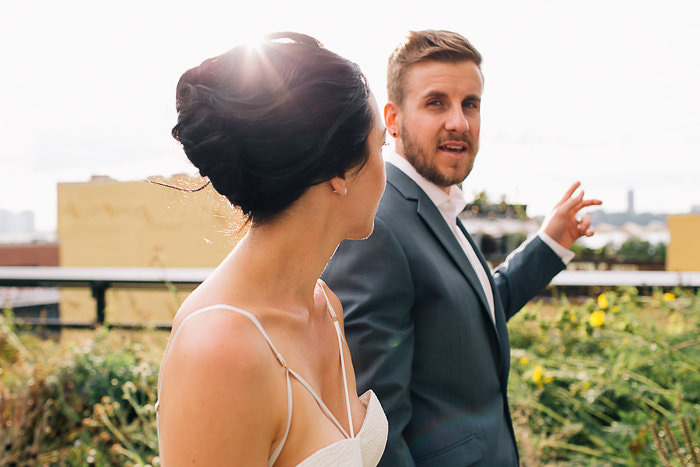 What was the best thing about having an intimate wedding?
For us, the best thing about choosing an intimate wedding was knowing that it was literally our day. No matter what happened, we were in the adventure together and we didn't have to please anyone else or check up on anyone else! On top of this, an intimate wedding allowed us to feel relaxed, happy and it saved us a lot of money!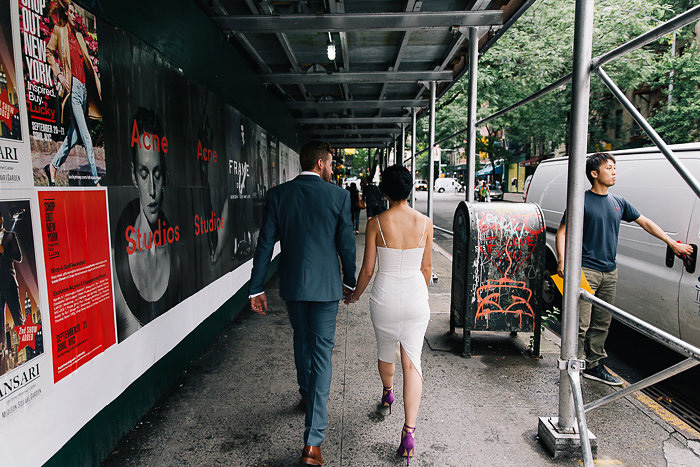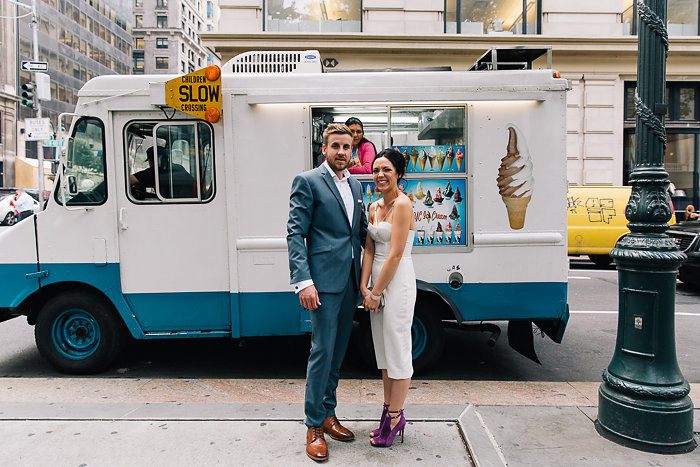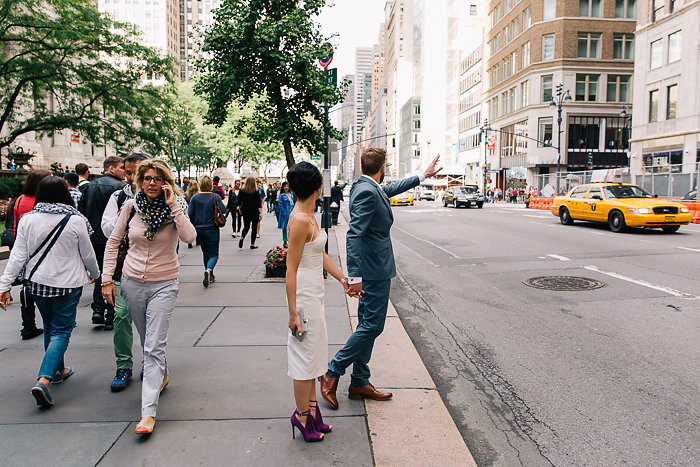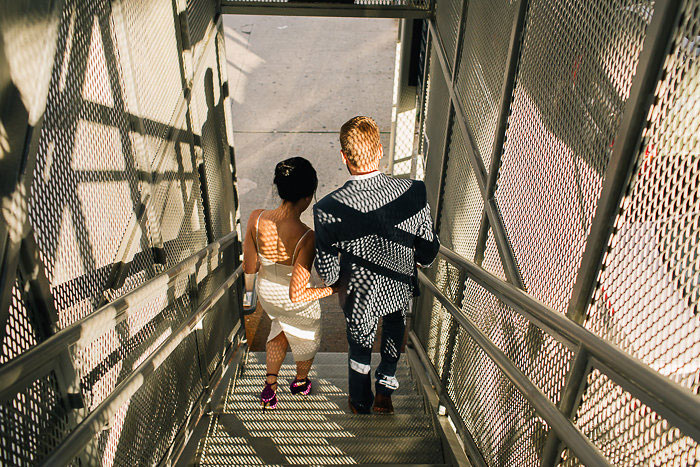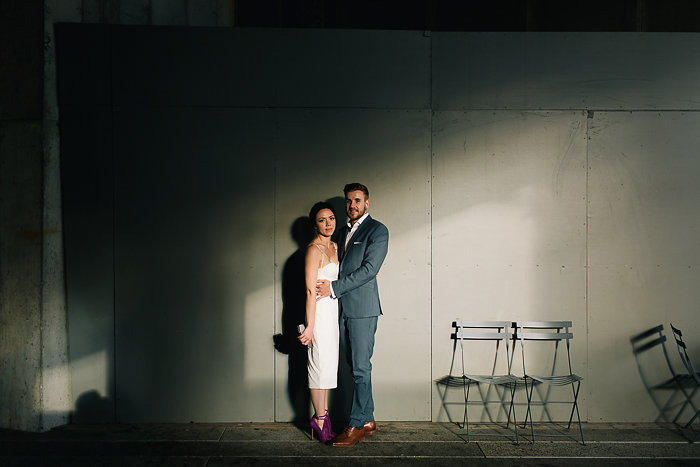 What advice do you have for couples who are considering an intimate wedding?
If you are BOTH 100% set on an intimate wedding or elopement, just do it! The fact is as a couple you know what's best for you. Your friends and family might be sad for a bit, but they will get over it. We had a few celebrations with people before we left and are going to have a party this new year. For those thinking about eloping, follow your heart and go with the destination that you love or which means something to you both; try to keep things simple and give yourself a good amount of time before and after the wedding to explore the destination and create new memories. Wedding vendors can really help you out and give you priceless advice so try to find a Cassidy (or Cassidy herself!) if you're not familiar with the location!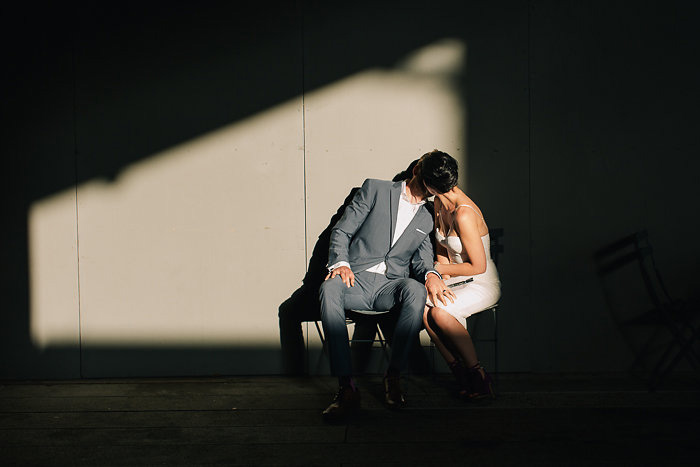 Vendors: 

Photographer: Cassidy Parker Smith
Celebrant: Bettina Yiannakourou 
Venue: Sixty Soho rooftop
Make up and hair: Sharon Becker Beauty
Brides dress: Misha Collection (Australian designer)
Brides shoes: Guess

Grooms suit: Barkers (New Zealand)
Grooms shoes: Florsheim