Kansas couple, Mariella and Kyle, had an intimate destination wedding in the Olympic Mountains of Port Angeles, Washington. Although they had to give up some traditional wedding day elements because of their decision to have an intimate wedding, the couple was rewarded with a slower paced wedding that allowed them to savor each and every minute of their celebration with those they love the most. In the end, the couple agree that the trade-off was more than worth it. In the words of the bride: "The event might be small; the moment you say 'I do' is still huge!"
Special thanks to Adrien Craven for sharing Mariella and Kyle's truly special wedding day with us!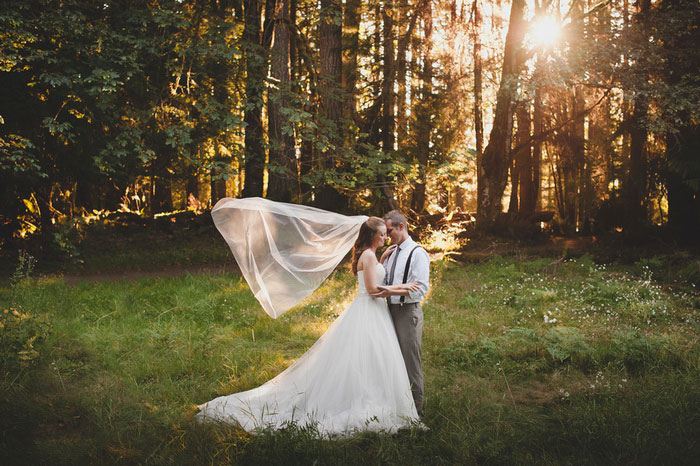 Mariella, 26 & Kyle, 29
Port Angeles, WA
Wedding Date: July 27, 2014 (We scheduled our wedding in July because it's the month with the least amount of precipitation and highest chance for a beautiful day in the rainy Northwest!)
Number of Guests: 11
Wedding Cost: $10,000
Wedding Ceremony Location: Olympic View Cabins has three options – the Log Cabin, the Pond Cottage, and the Compass Rose House – all nestled in their separate meadows in the Olympic Mountains. We rented out the Log Cabin for the weekend. Behind the Log Cabin is a large meadow with a small pond by the trees. They have a gazebo set right back next to the pond. We married in front of the gazebo in the early afternoon with a panoramic view of the Olympic Mountains behind us. Just typing all this brings back tears!! We both love the outdoors and this provided the perfect setting for our ceremony. 
Wedding Reception Location: Log Cabin Dining Room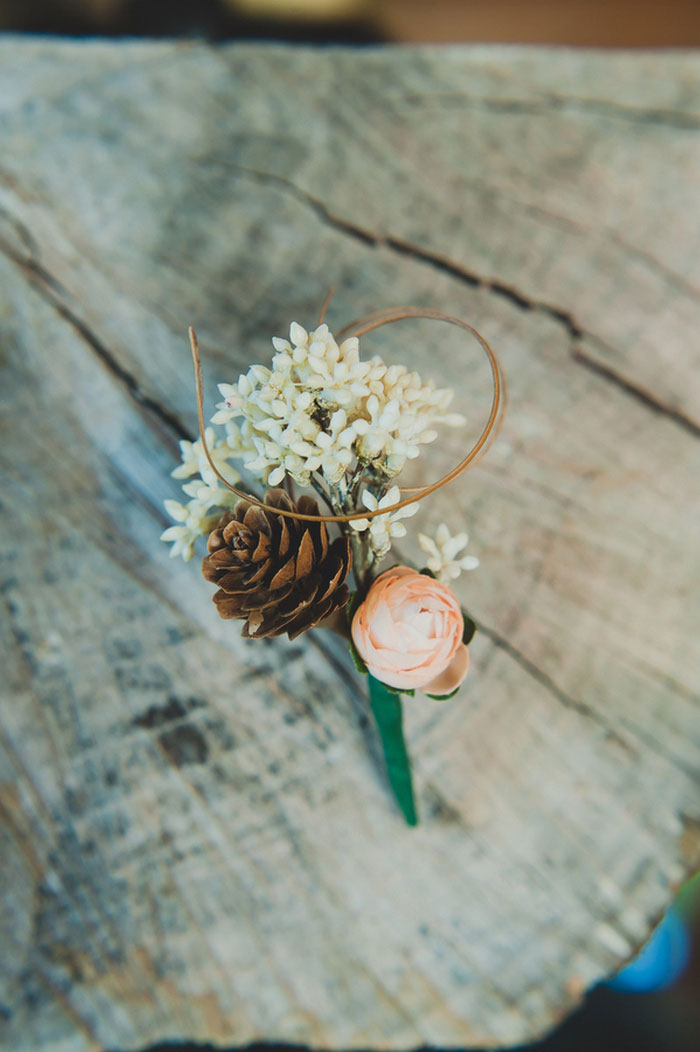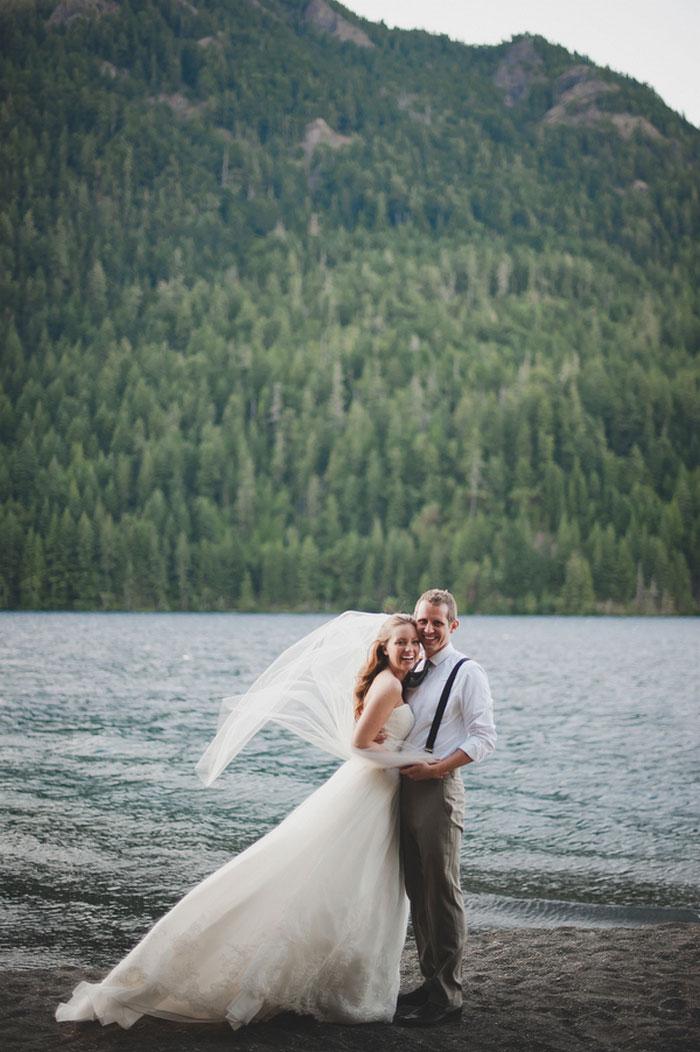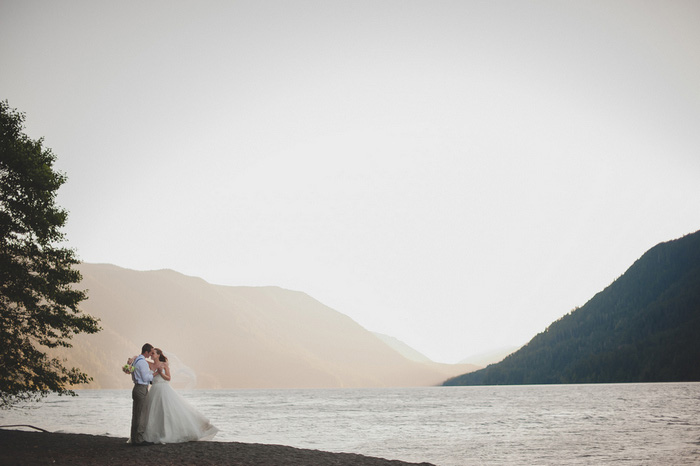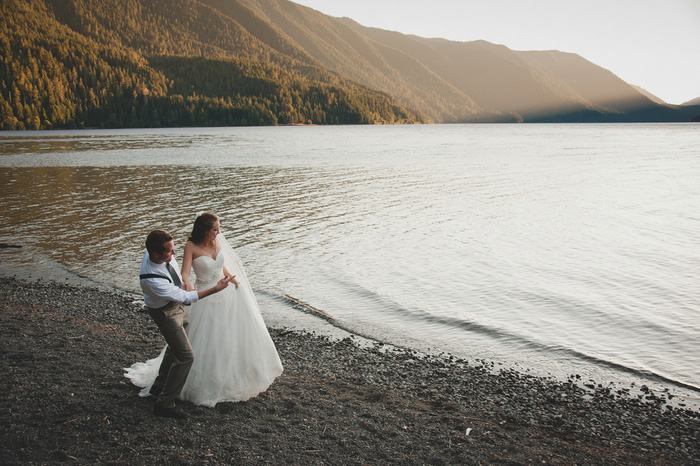 Why did you have an intimate wedding? 
We wanted the memories from our wedding to be of this beautiful moment in our lives when we were completely focused on the things that matter most to us. We have both been through some hard times – for me, a divorce and for Kyle, a broken engagement. The thought of a large busy event crammed with people we hardly knew didn't really appeal to us. Having an intimate wedding allowed us to slow things down to a relaxing pace so that we could take in every detail and enjoy every minute of our big day. We are both very close with our parents and it was nice that our families were able to get to know each other much better than they would have been able to in a busy setting.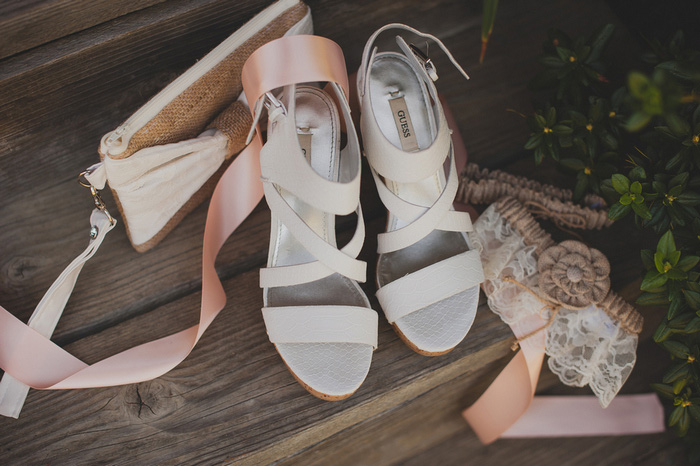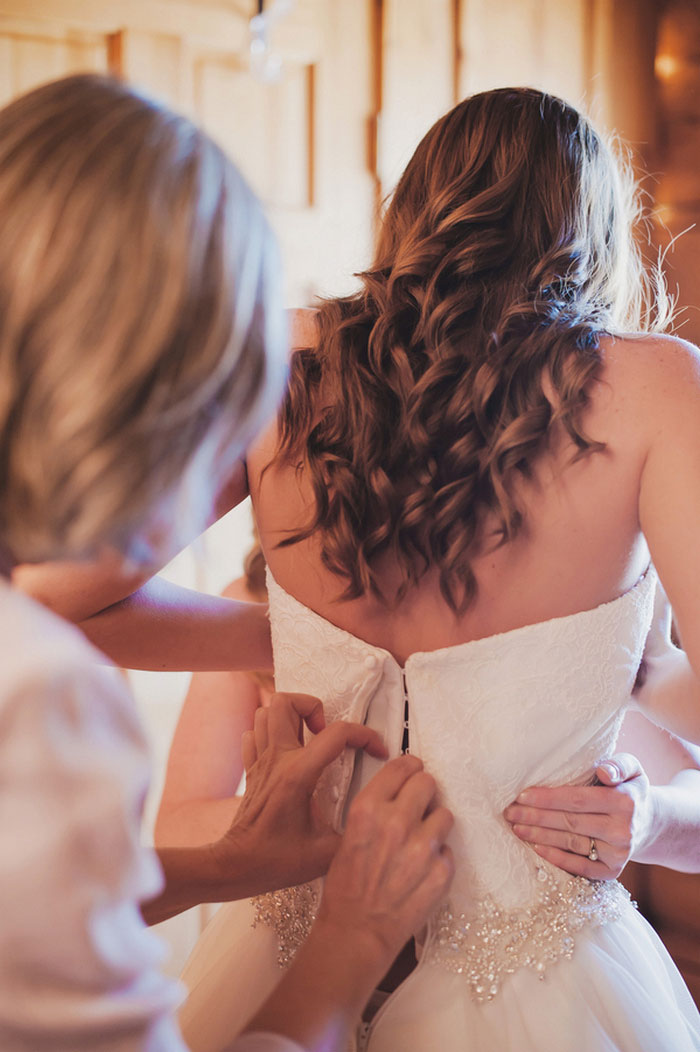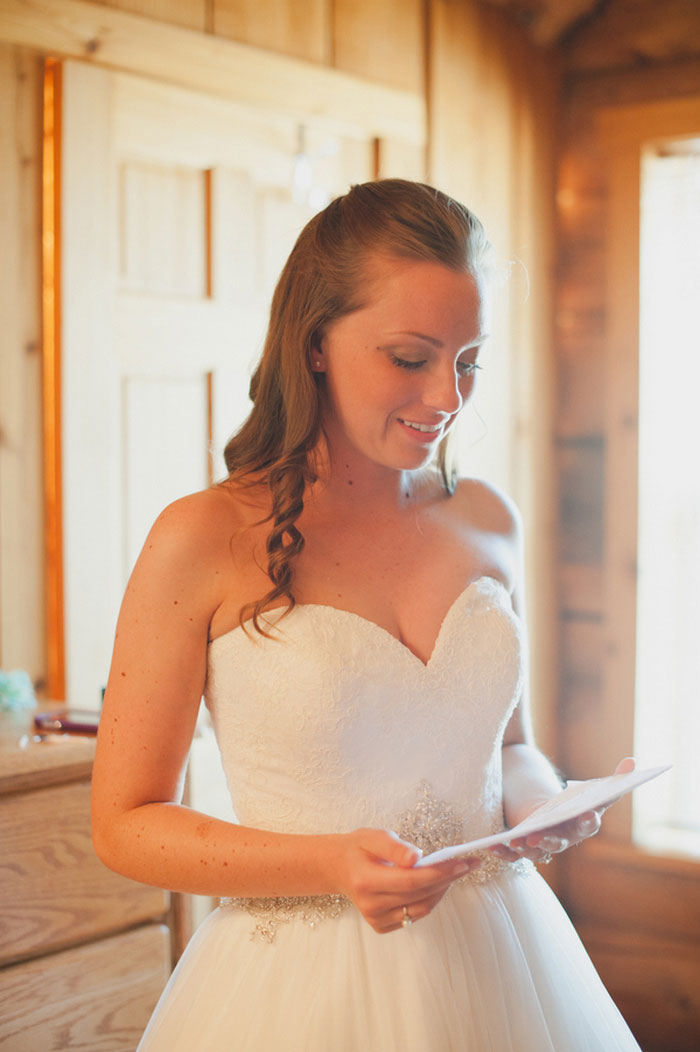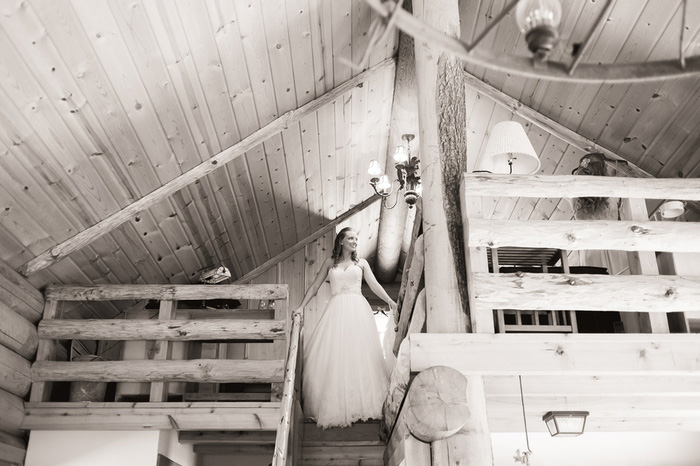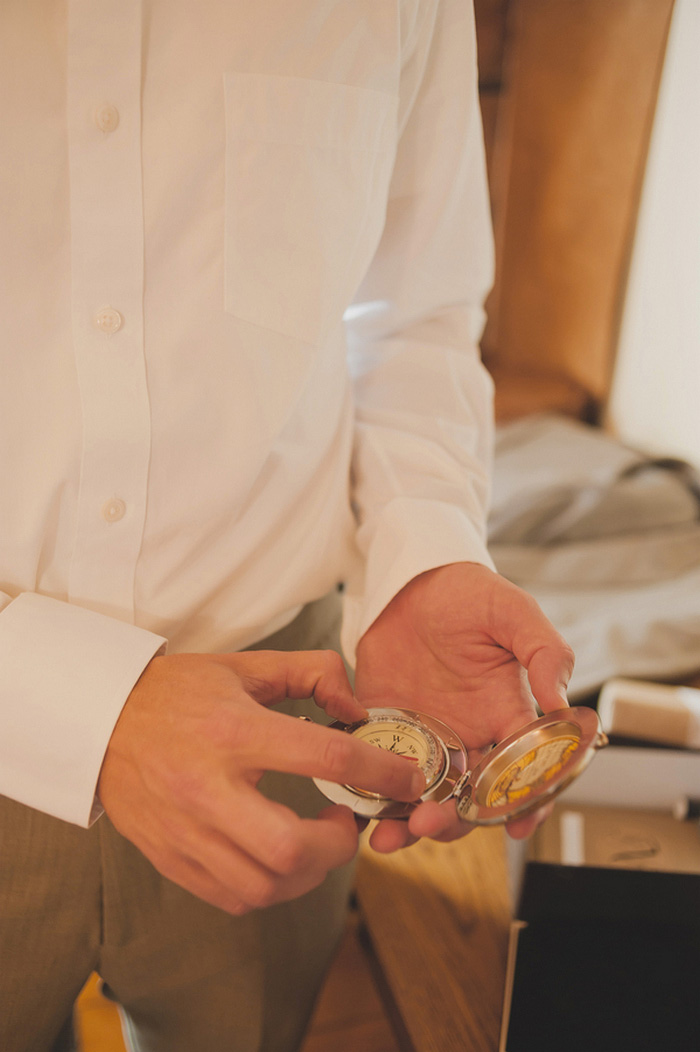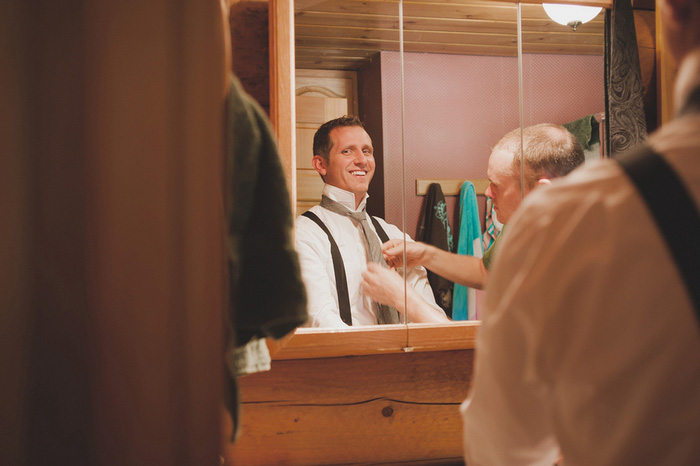 What are some of the challenges that you faced planning an intimate wedding? 
Well, we are both very traditional people and for the most part we wanted a traditional wedding. My dad walked me down the "aisle" and our officiant was our pastor etc. However, we had to cut some things out that are normally on the list – like having a ring bearer and flower girl or doing a decorated get-away car. At first, it was difficult to adjust our traditional ideas to our intimate setting, but in the end we loved it.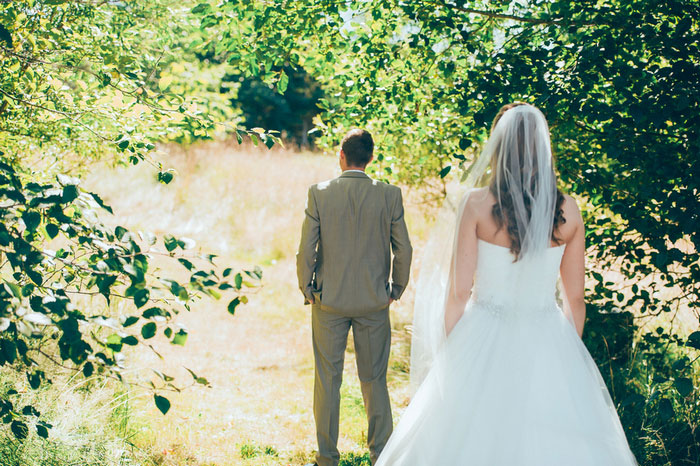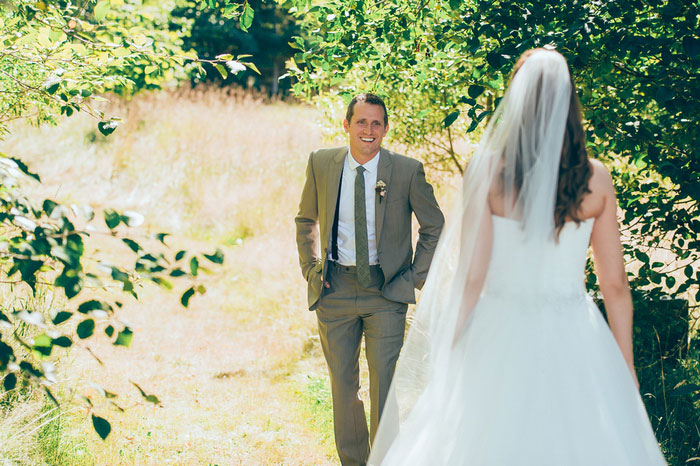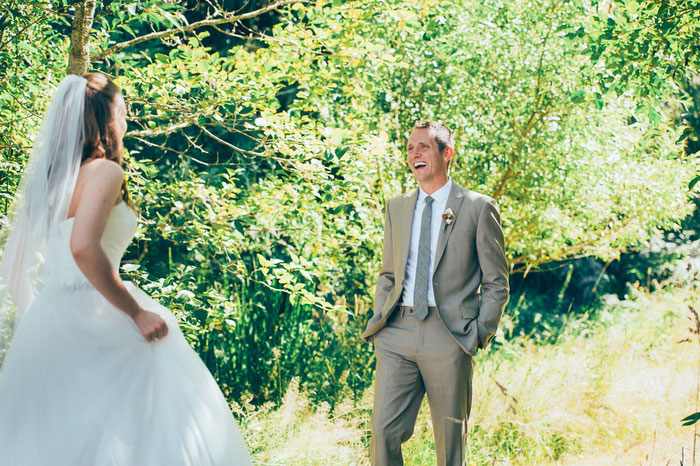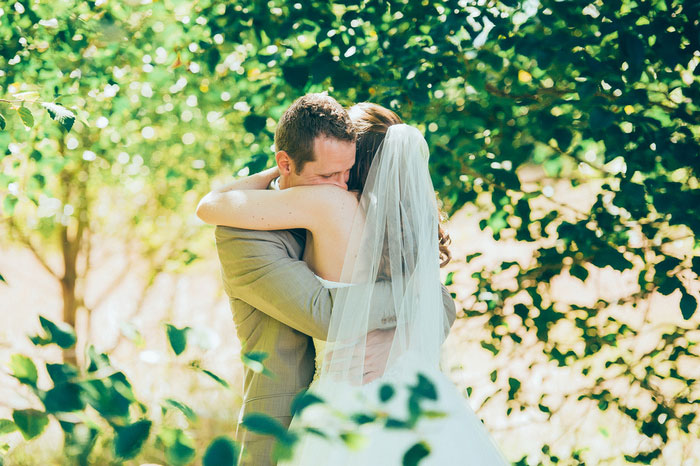 Was it difficult to pare down the guest list? 
Actually no. Once we settled on having an intimate wedding, we decided right away to only include immediate family with the exception of Kyle's best man since he doesn't have a brother. If we had tried to extend the guest list beyond that, we wouldn't have known where to draw the line! We did plan a large additional reception at home in Kansas the following weekend for extended family and close friends.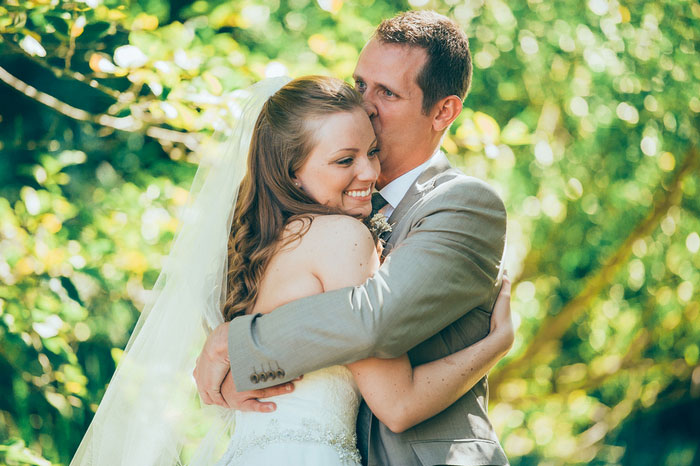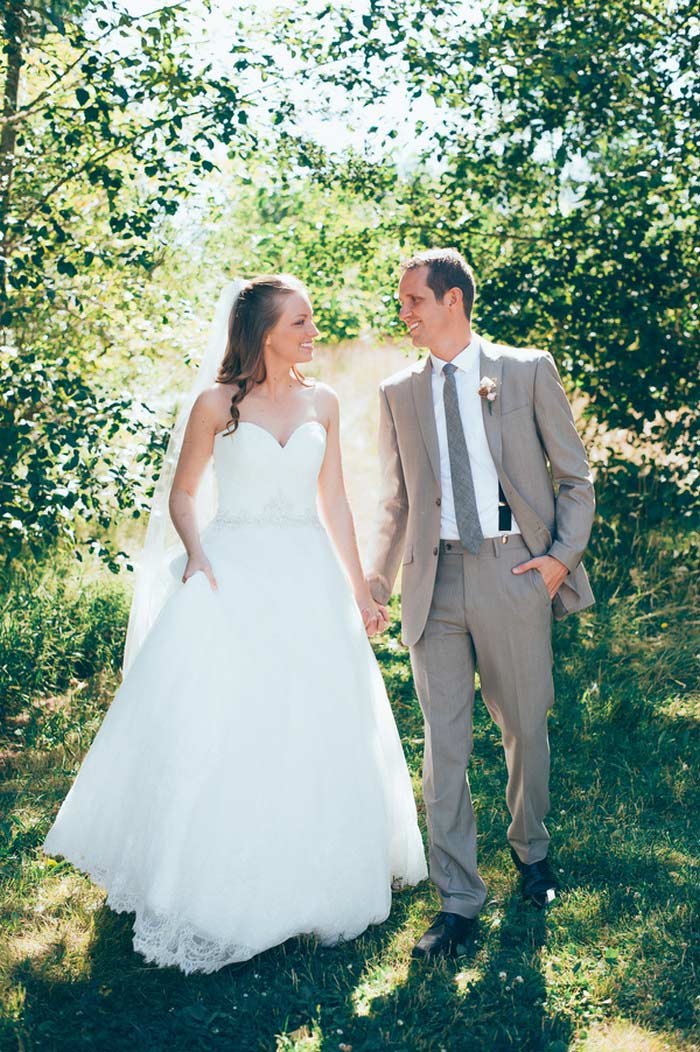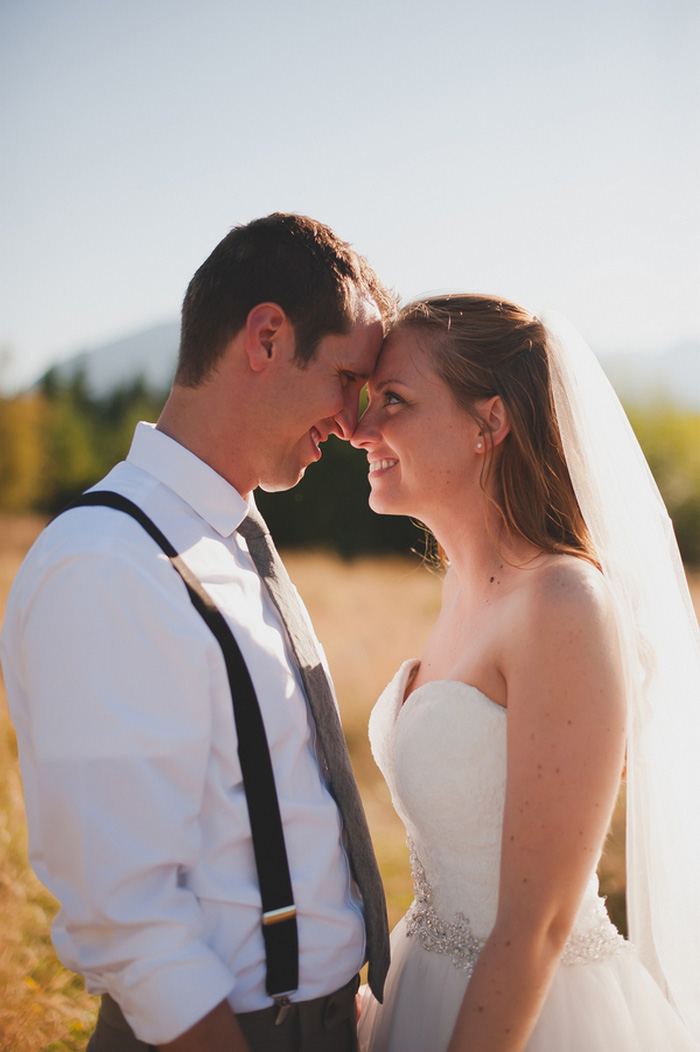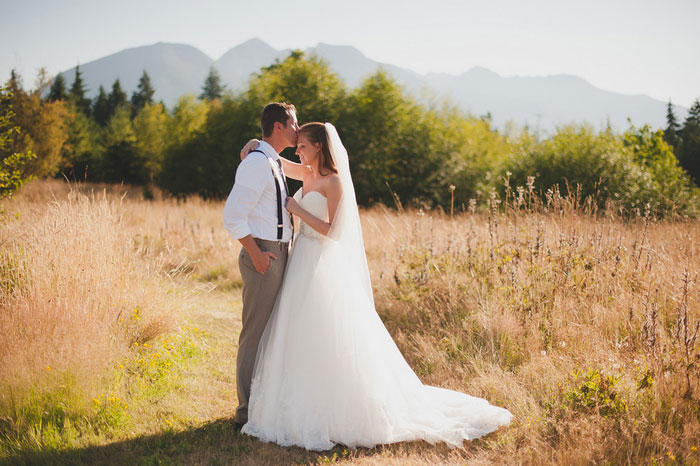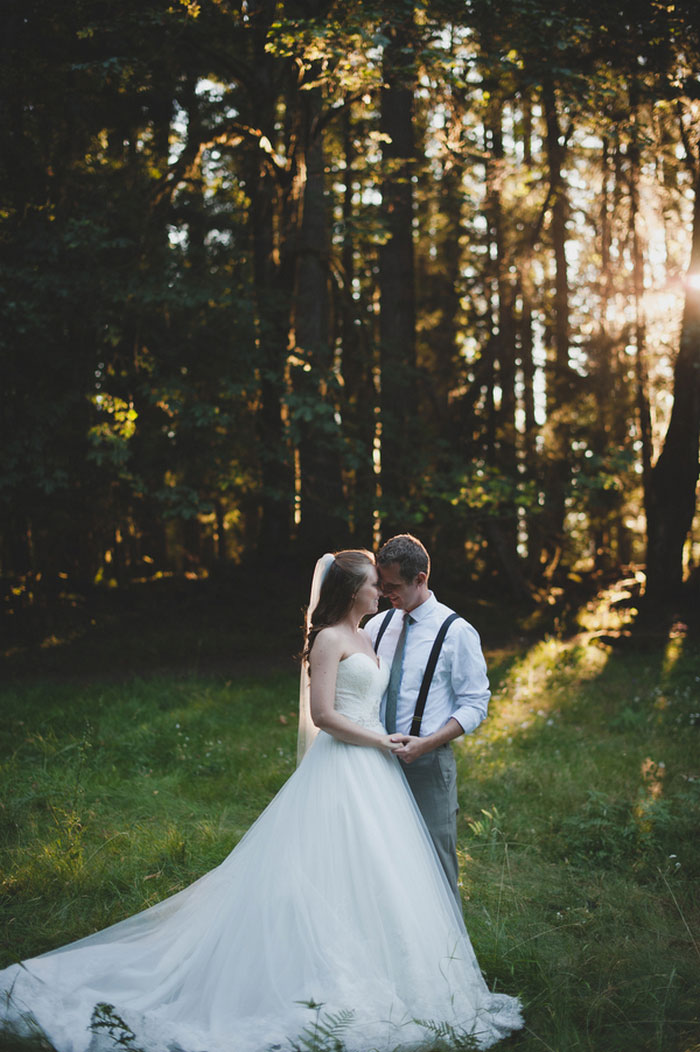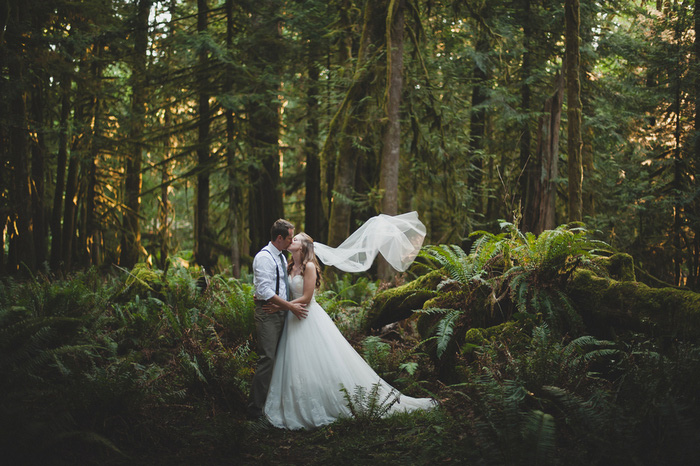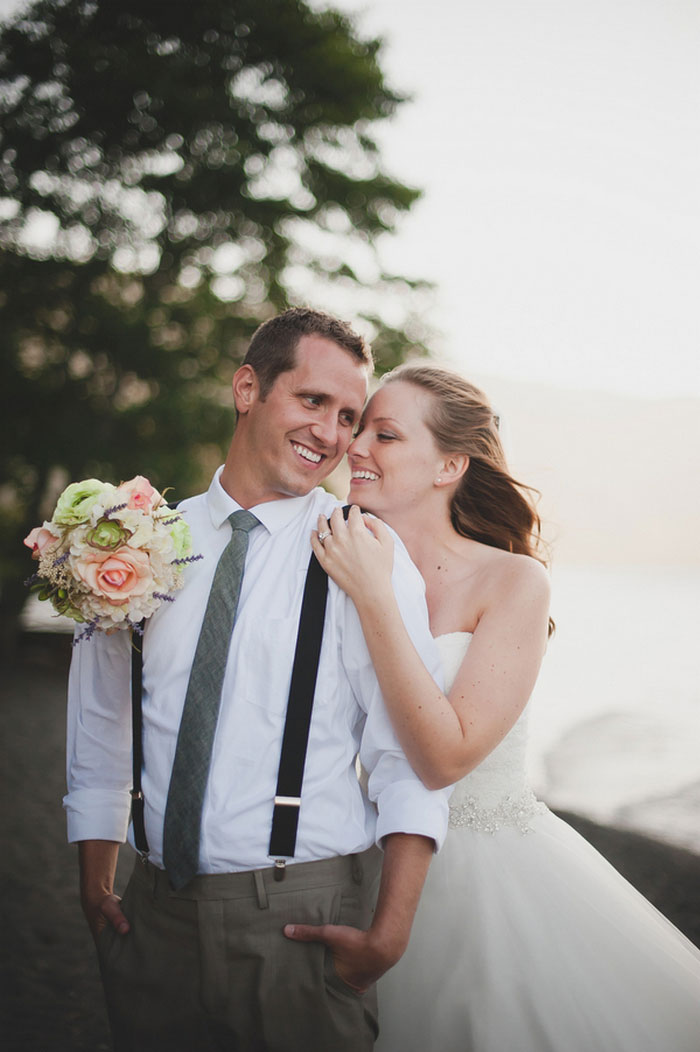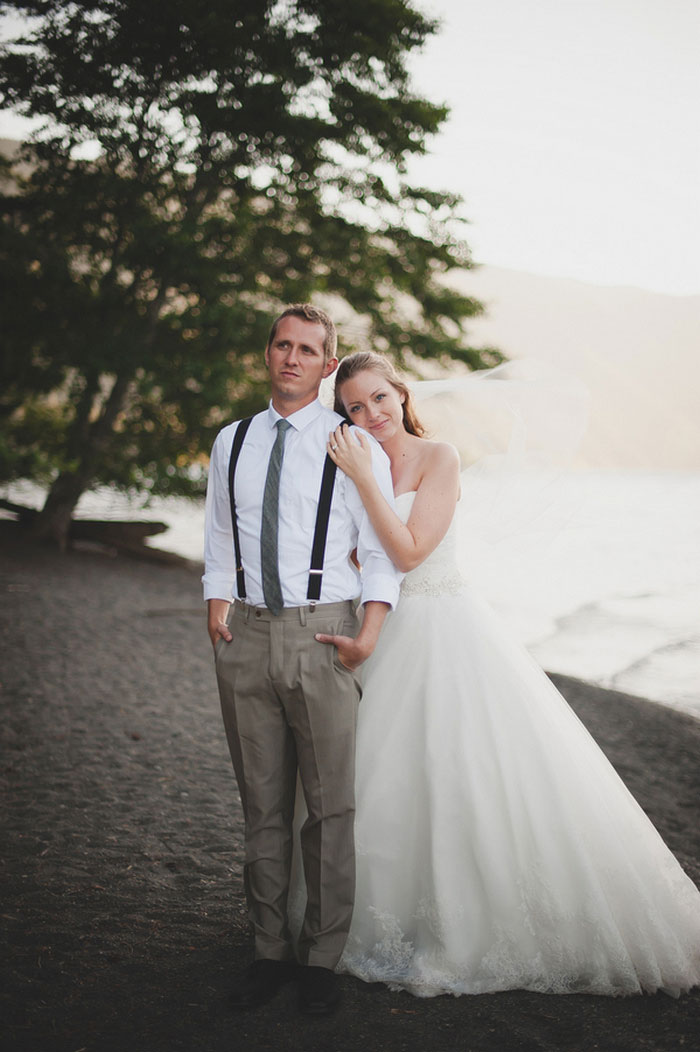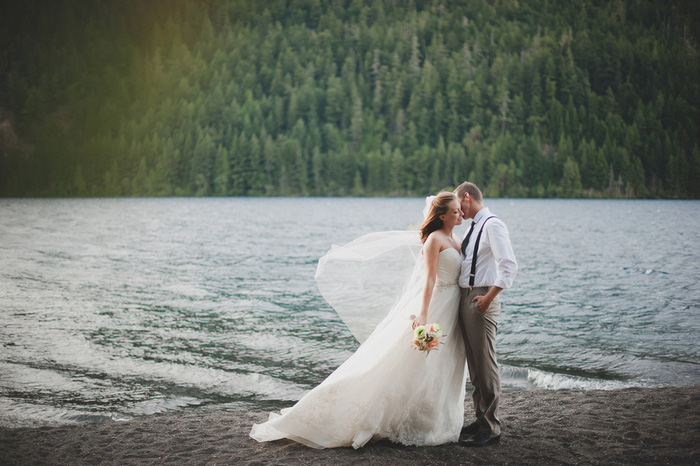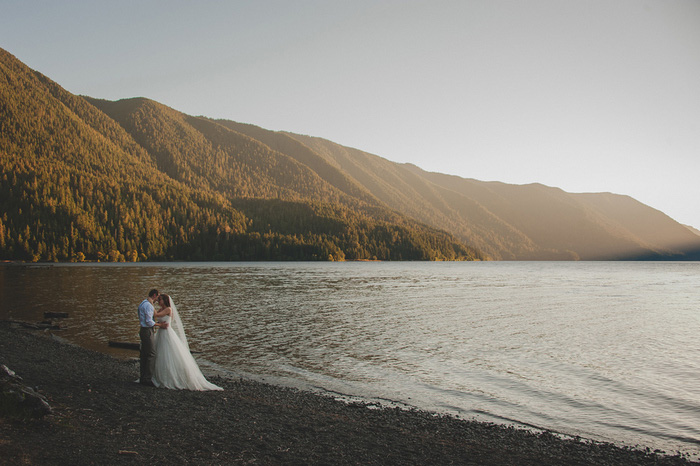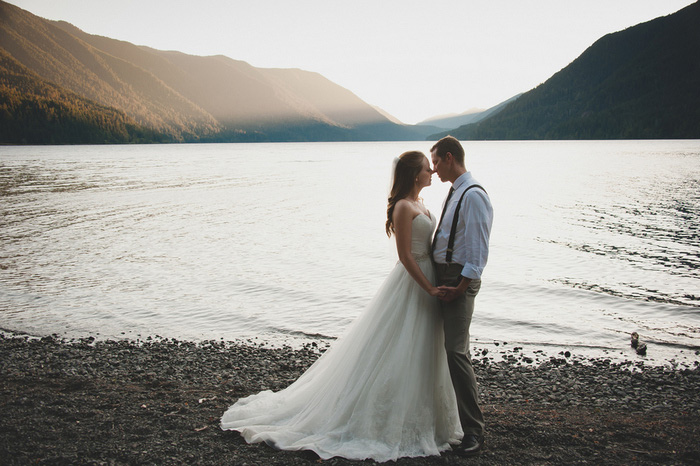 Did you have any 'issues' with the small guest list from friends and family? If so, how did you address them? 
Absolutely. My go-to explanation was that we were including 'immediate family only'. This worked out great until Kyle's best man ended up being a friend!! Making it a destination mountain wedding, however, helped with this a great deal since the cost of attending would have been high. We ended up making a video presentation of the entire weekend and showing it at the Kansas reception for everybody else we were close with who wanted to see our big day.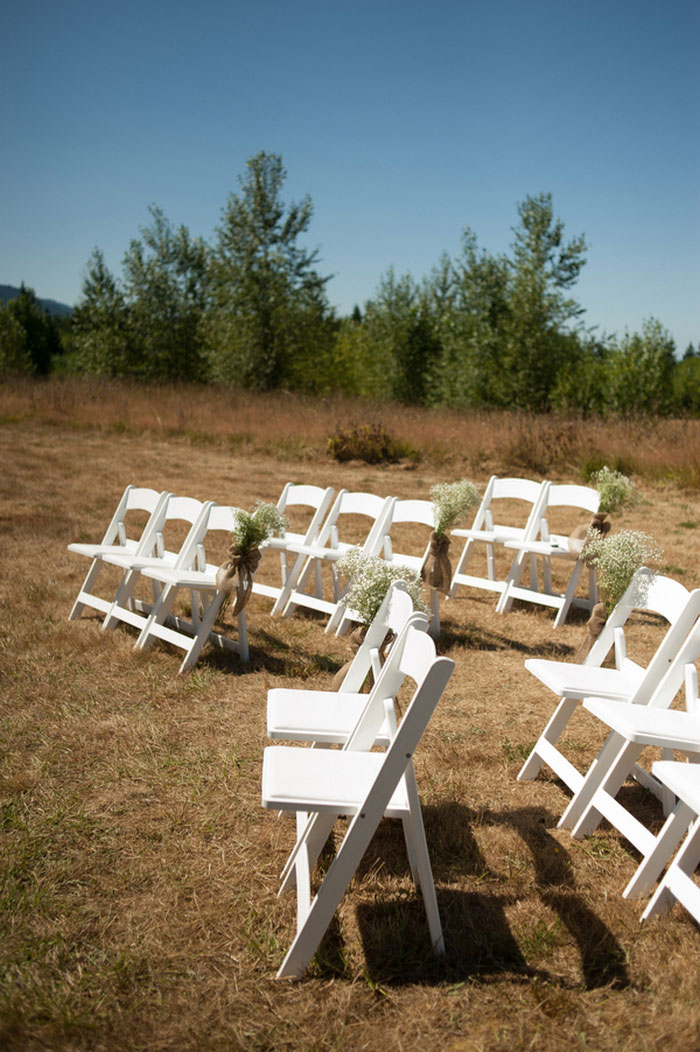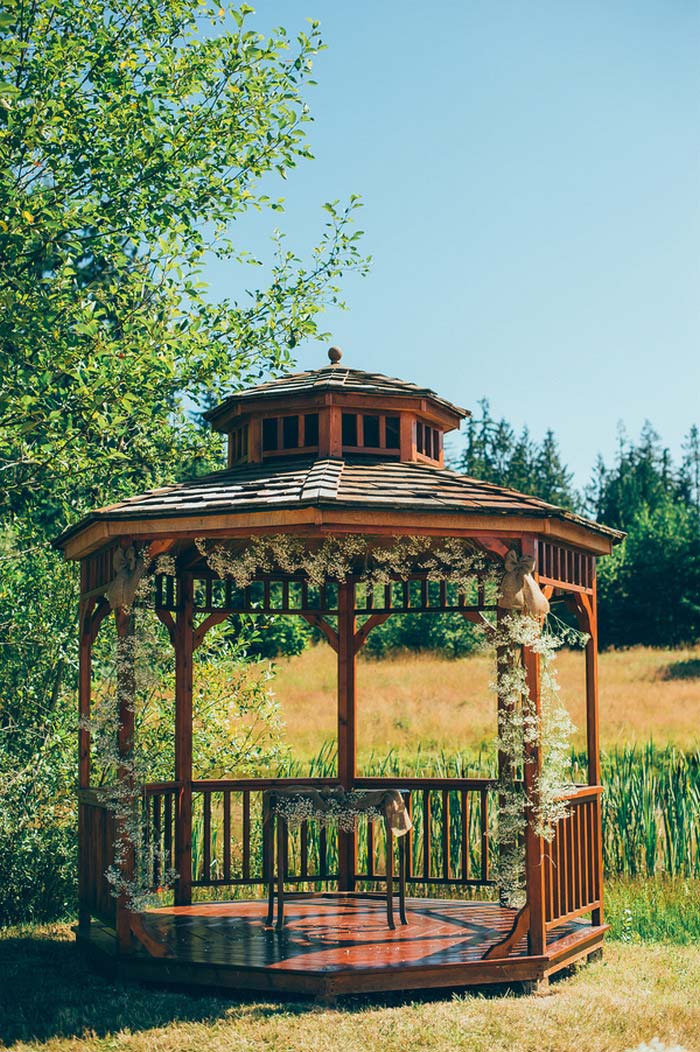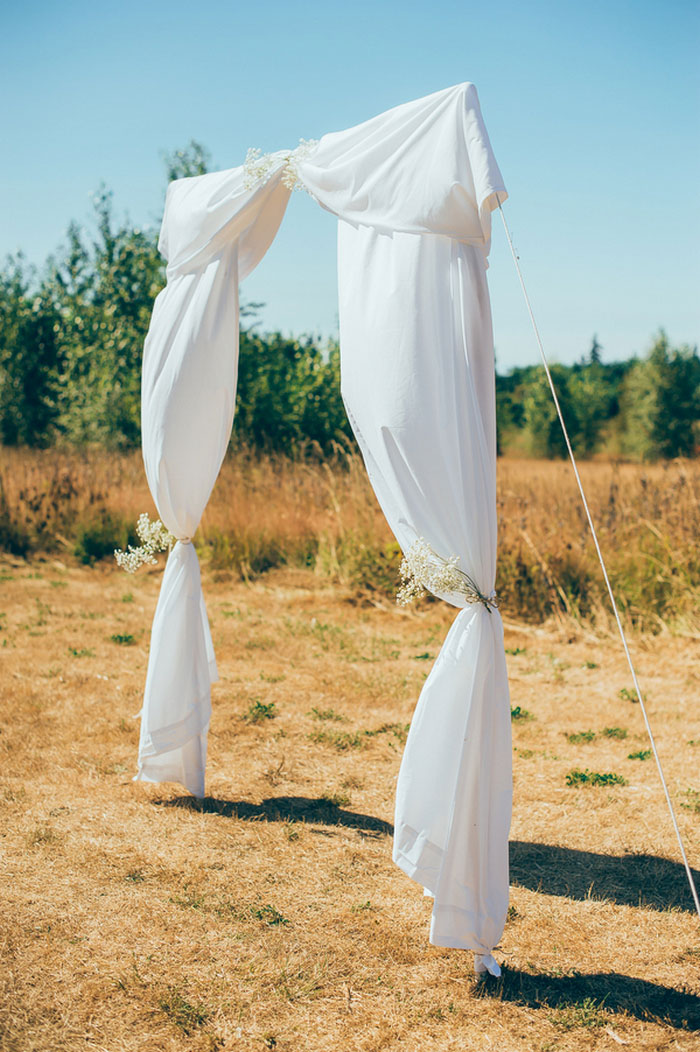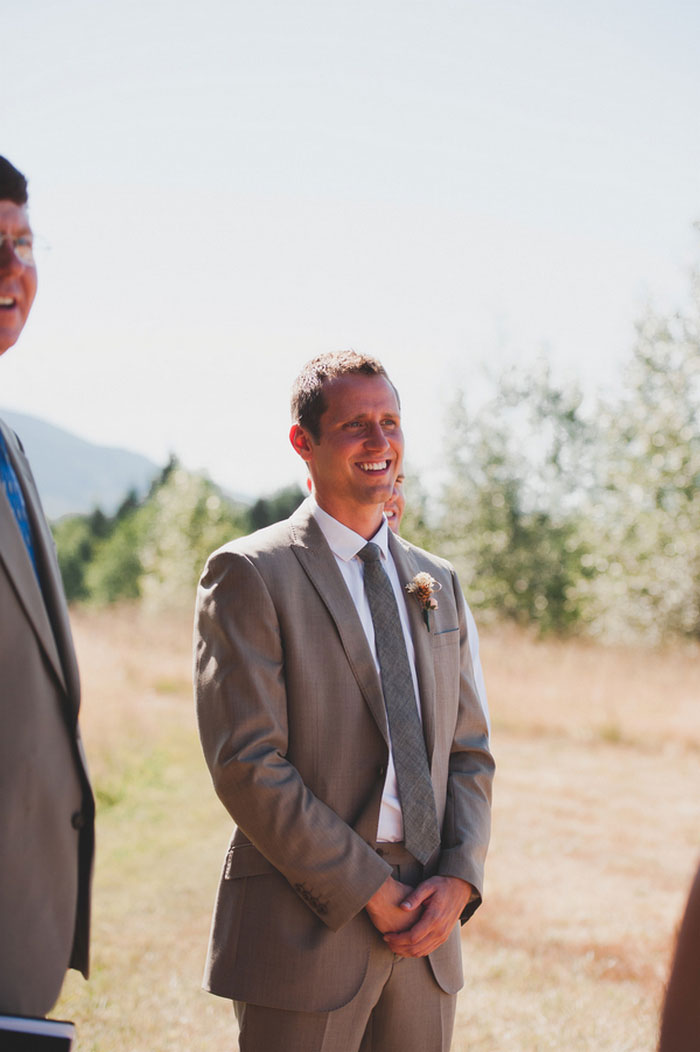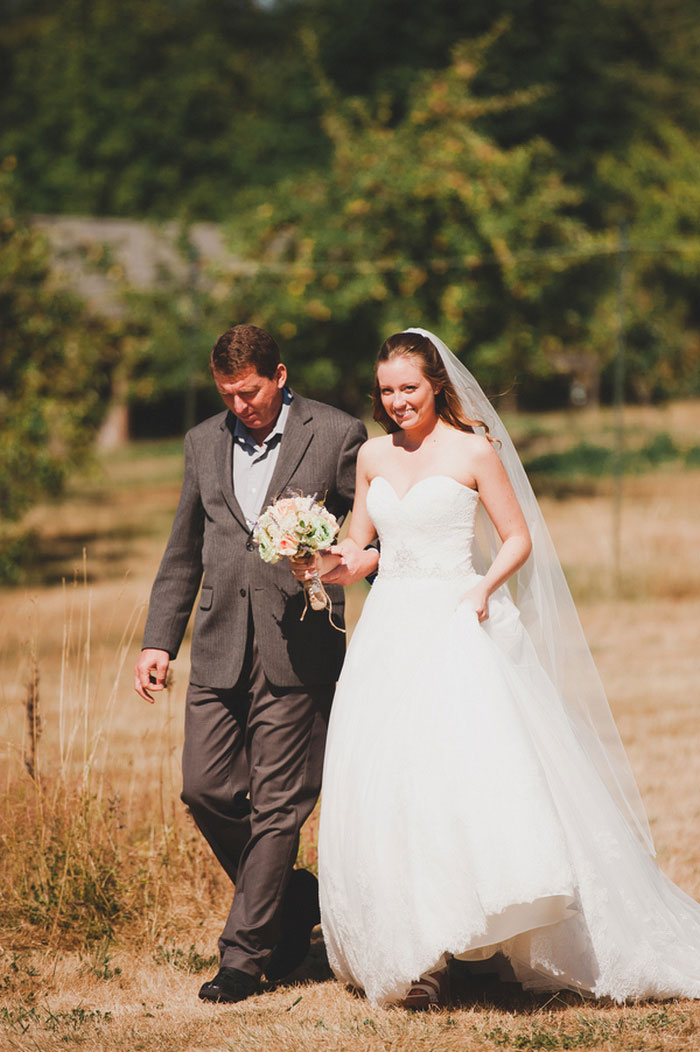 What were the highlights of the ceremony? 
Where to start?! The sun was shining, but it wasn't too hot because of a mountain breeze and my father walked me through a meadow and down the aisle to Love me Tender sung by Norah Jones over a portable blue tooth speaker. Our pastor was lighthearted and sincere, which of course stirred up emotions all around, and we had written our own vows which was fun and made them unique to us. Towards the end, we wrote each other apology letters while our song, You Got What I Need by Joshua Radin, was playing. The letters were then sealed into a 'fight box' which we are supposed to open after our first fight as a married couple. Our one year anniversary is coming up and we still haven't opened it!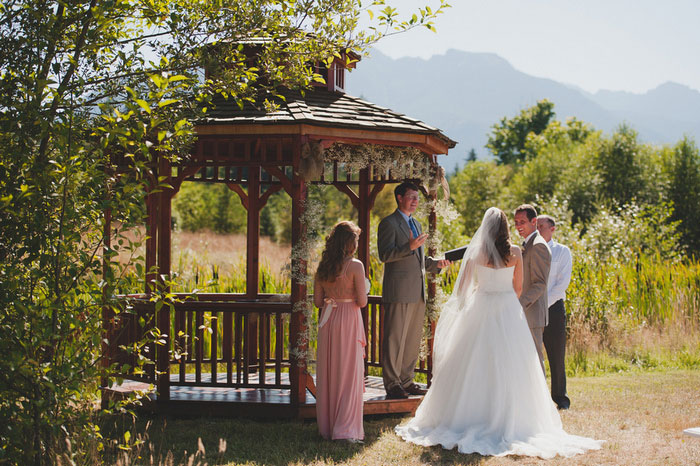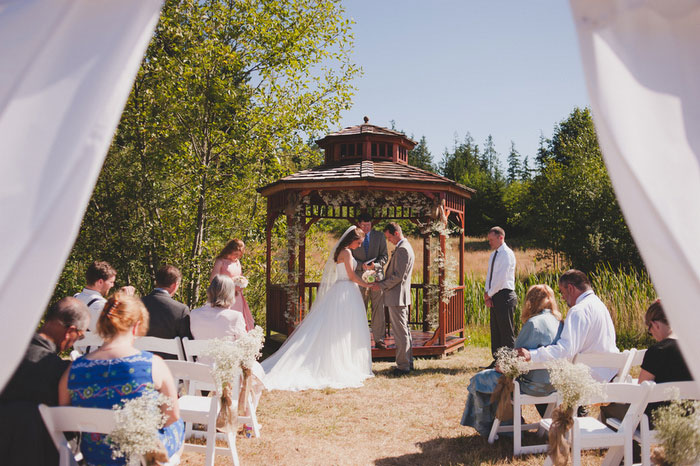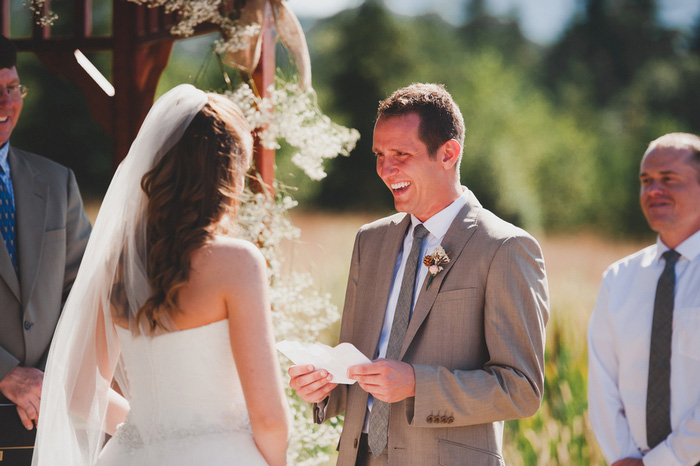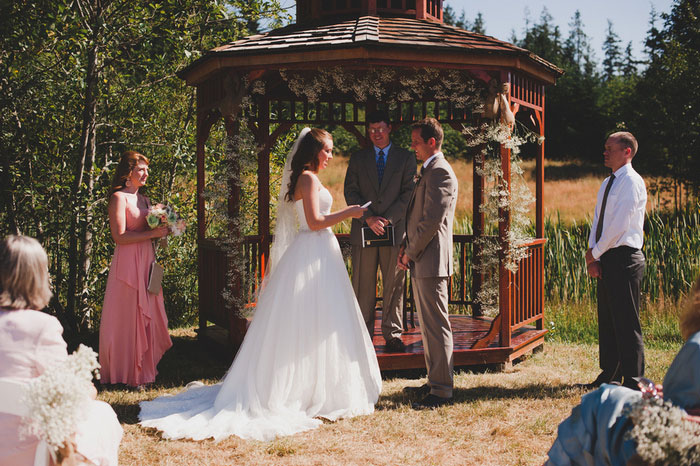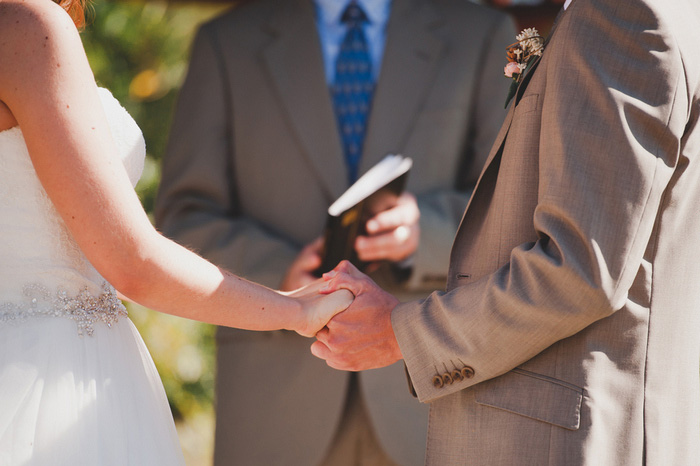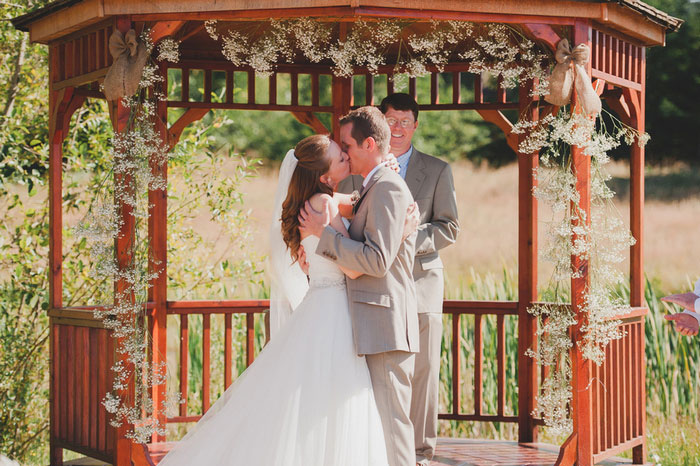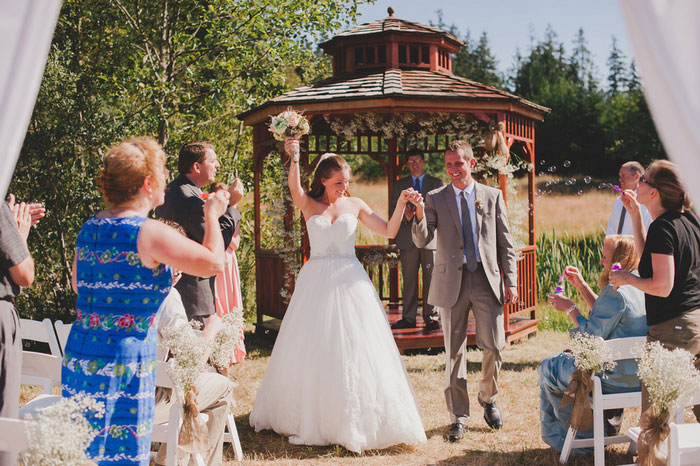 What were the highlights of the reception? 
We had a lovely family meal after the ceremony, located in the dining and living room of the Log Cabin. My mother did all the cooking and preparation that morning and it was delicious! The menu was light and vegetarian which was perfect (nobody can eat something heavy with that many butterflies in their stomachs!) and we toasted with non-alcoholic Martinelli bubbly, out of respect for our conservative Christian family members. We had wine stashed in the honeymoon Pond Cottage for later!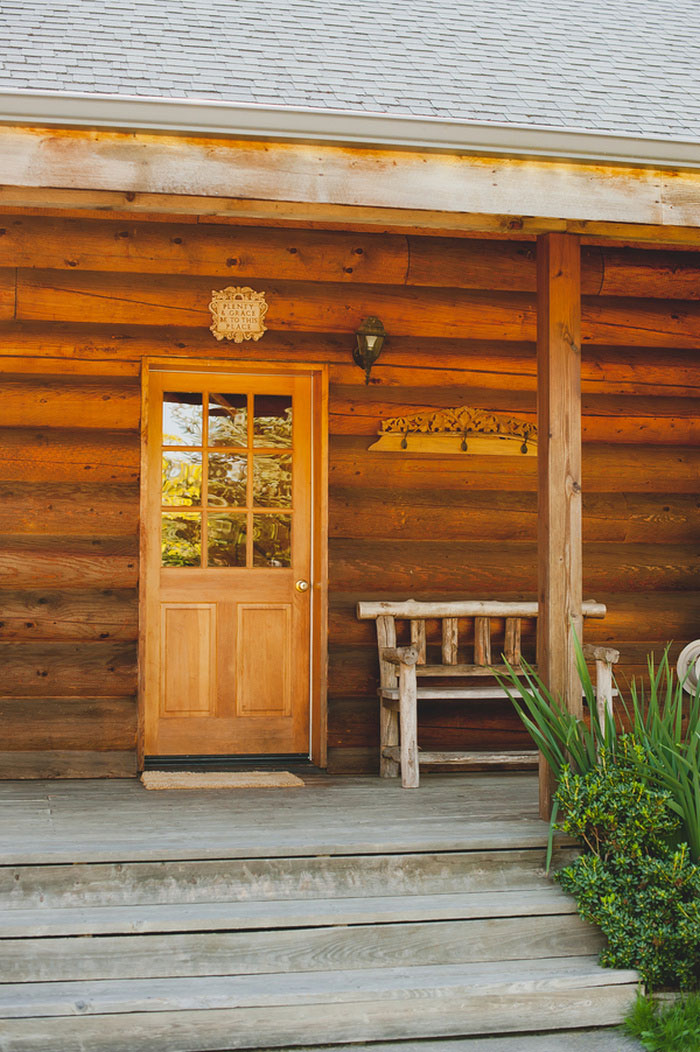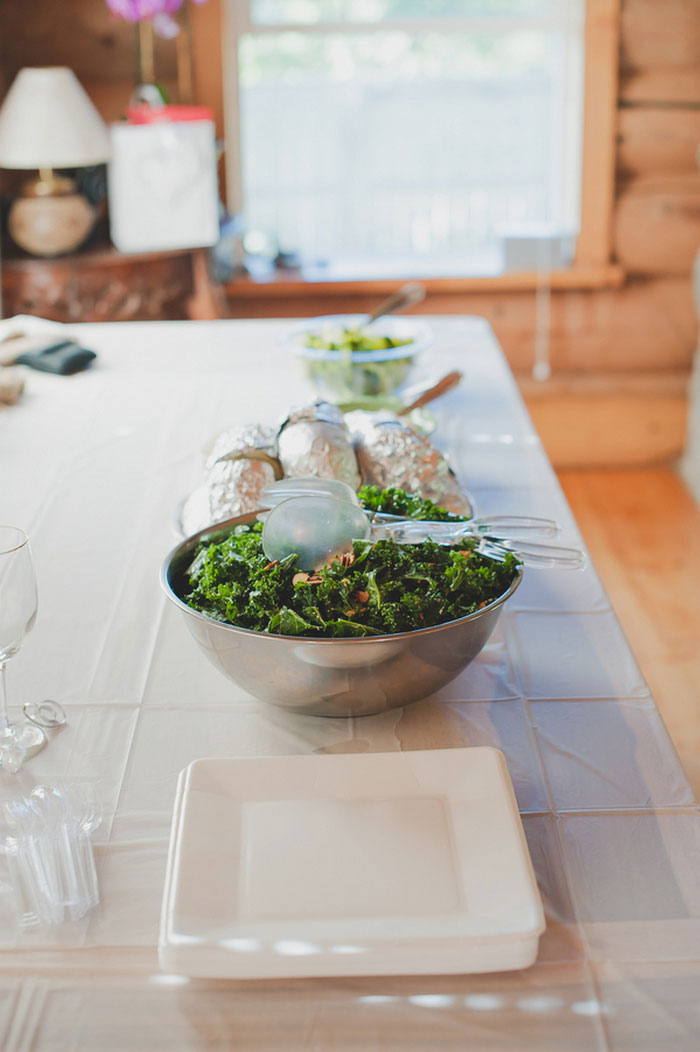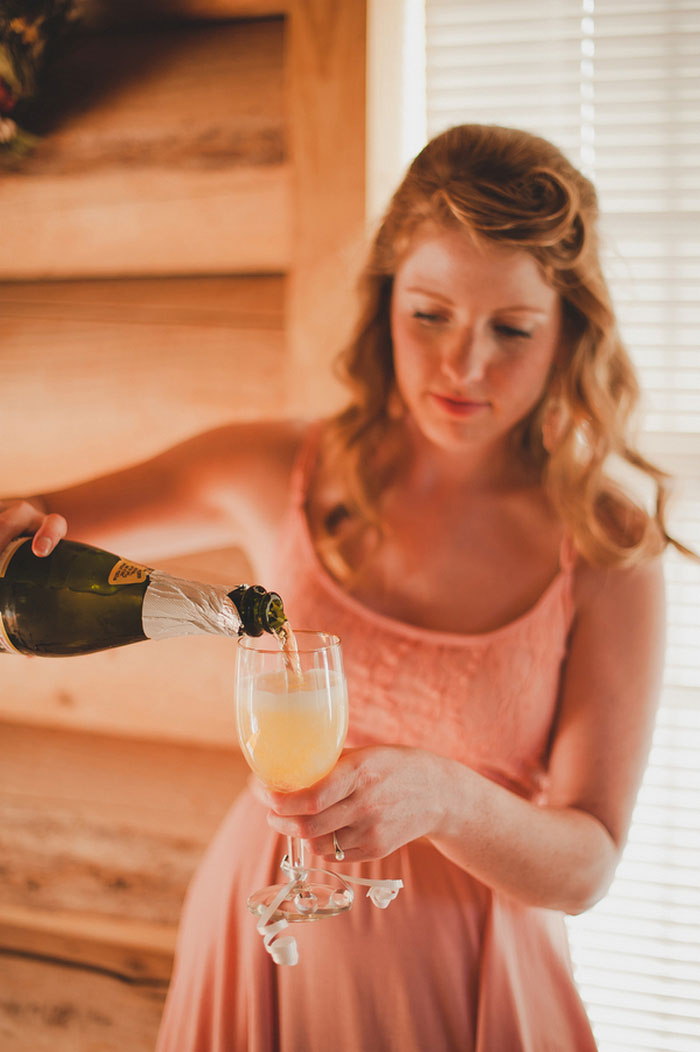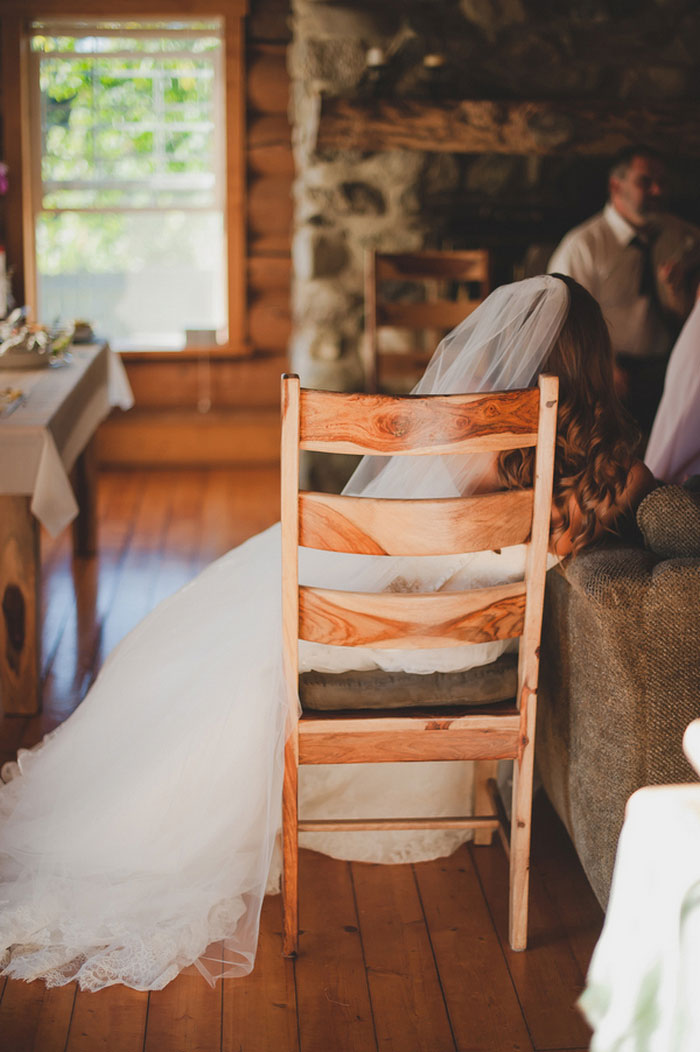 What was the best thing about having an intimate wedding? 
The flexibility! With so few puzzle pieces to fit together, we were able to arrange everything so easily to include everyone in a very fun weekend. Saturday we had a group hike to the beautiful Marymere Falls followed by an evening relaxing outside at our pool and hot tub with a mountain view. Sunday morning, we watched the sun rise on the mountains during breakfast and then had a fun time getting ready and preparing for the big moment. It was just all so laid-back and easy with everyone getting to know each other.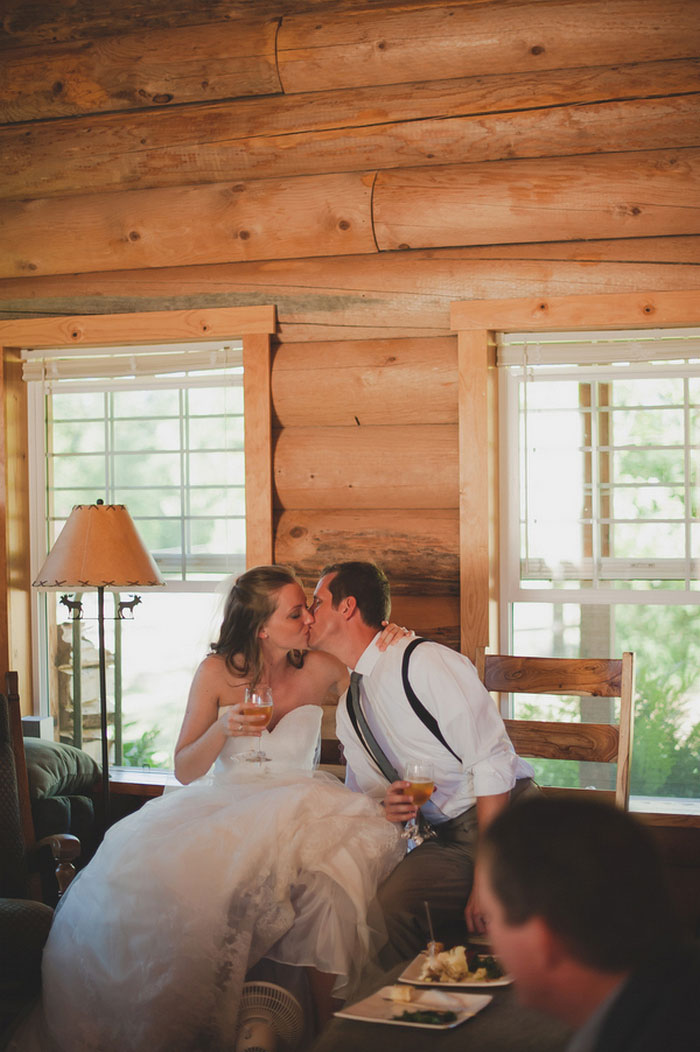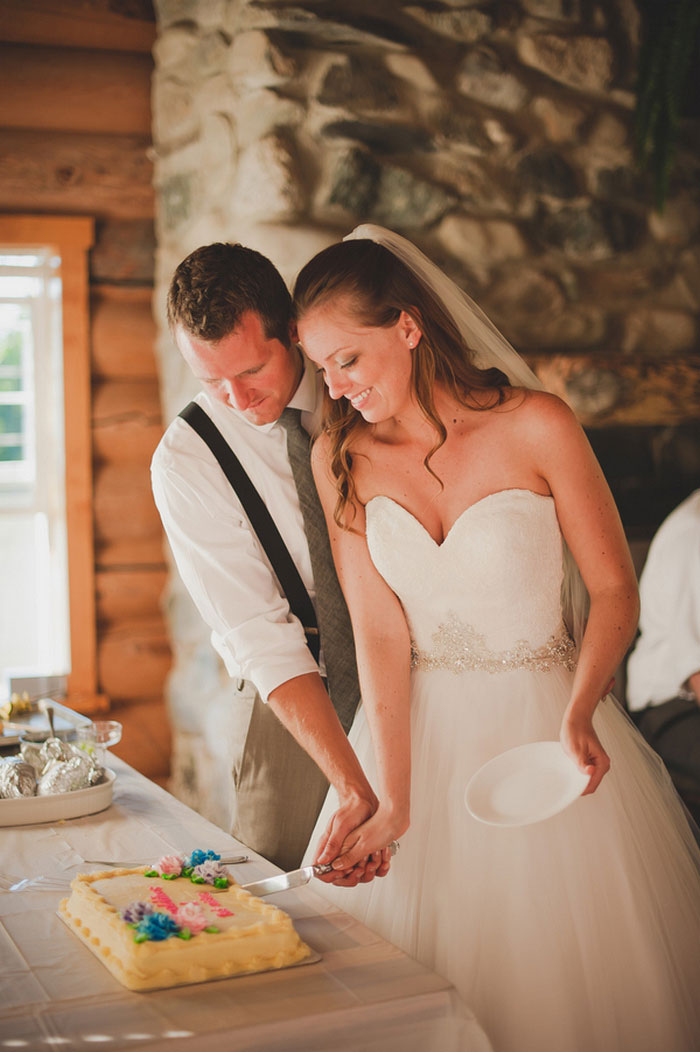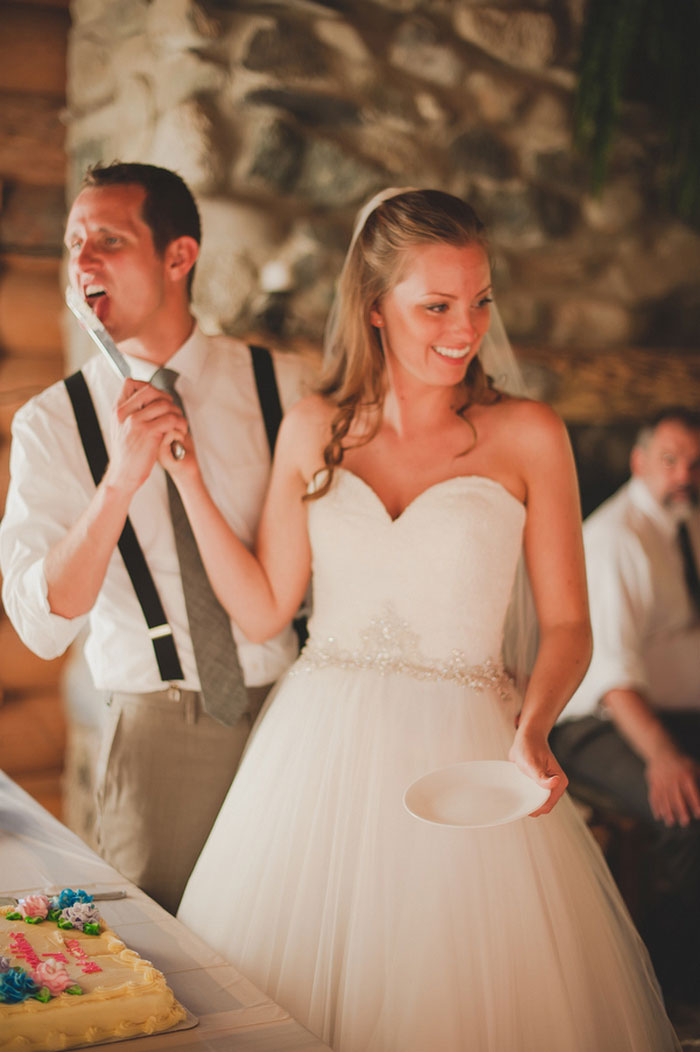 What advice do you have for couples who are considering an intimate wedding? 
Go for it! If you want a day free of exhaustion with time to enjoy every moment with the people you care about most, then an intimate wedding is for you. Also, make sure you get an amazing photographer. The event might be small, but the moment you say 'I do' is still huge!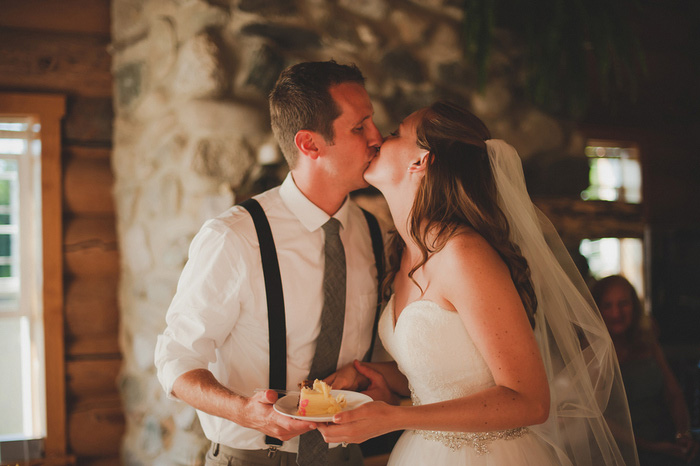 Vendors:
Venue: Olympic View Cabins 
Photography: Adrien Craven 
Rings: Demarco
Wedding Dress: Allure 9014