Amy and David didn't want the stress and the cost associated with planning a big wedding, so they opted to gather together with their immediate families in the groom's parents' Florida backyard for a casual ceremony instead. Following the ceremony they joined their photographer Stephanie W. for a gorgeous photo session in the lush surroundings of Amelia Island – a drastic and beautiful change of scenery from the mountains of Colorado that the couple are used to!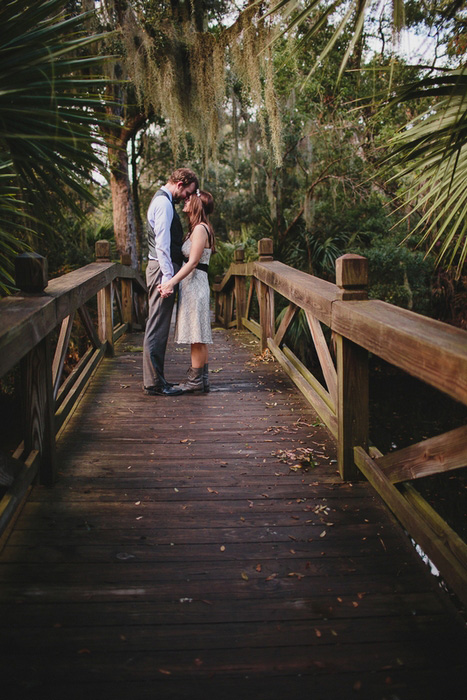 Amy, 35 & David, 35
Amelia Island, FL 
Wedding Date: December 26, 2013
Number of Guests: 8 (immediate family only of bride and groom)
Wedding Cost: under $5,000, including travel for 8 people
Wedding Ceremony Location: The backyard of the groom's parents' home
Wedding Reception Location: David's Restaurant, Amelia Island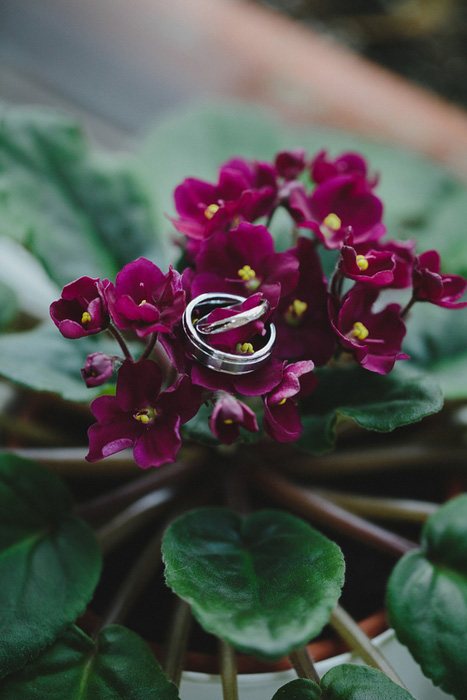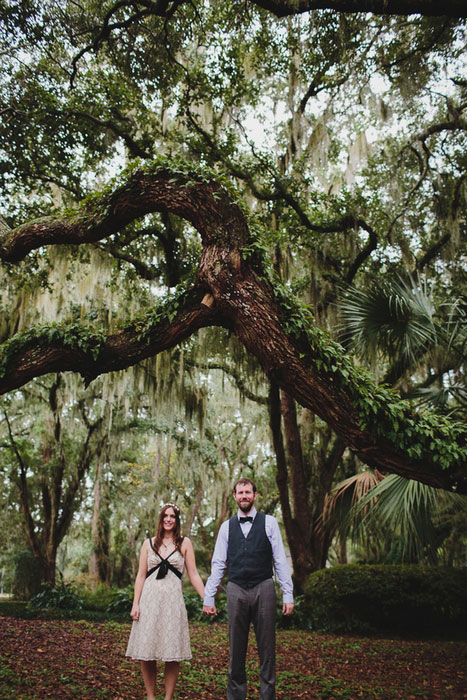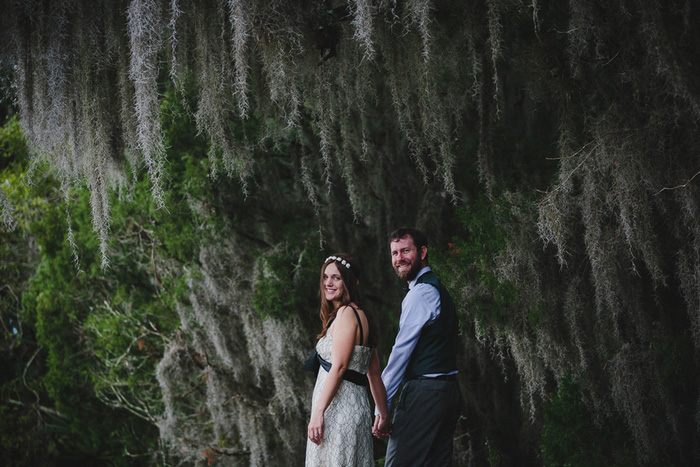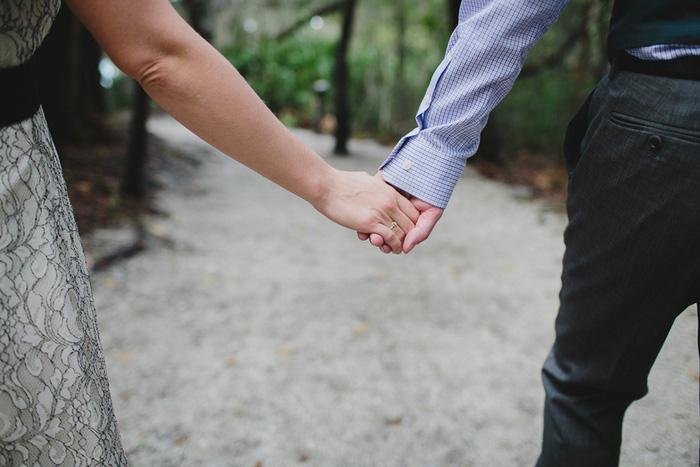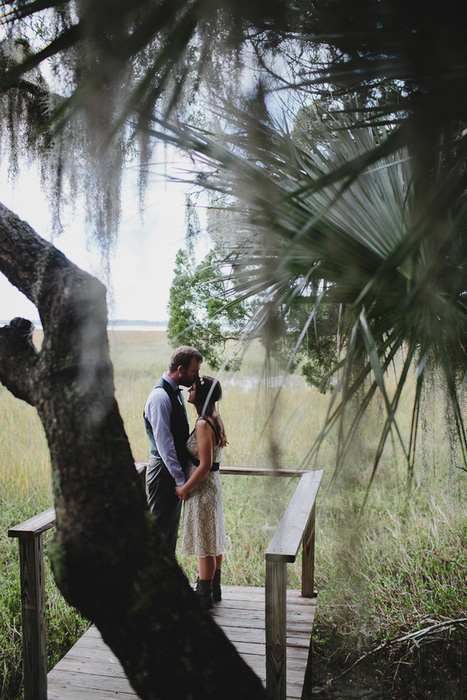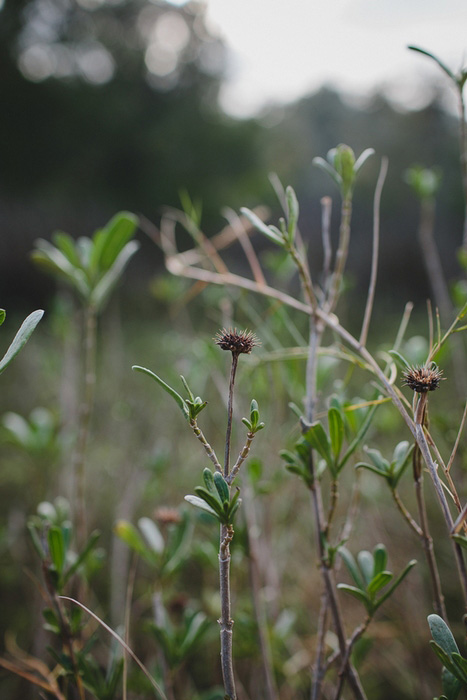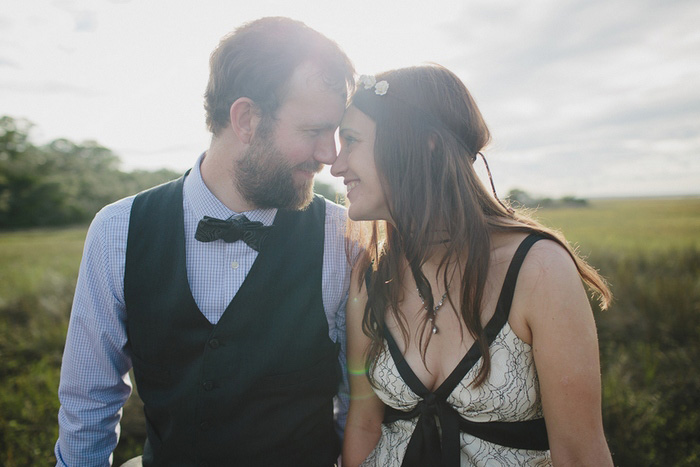 Why did you have an intimate wedding?
We are both (slightly) older and have accomplished a lot of milestones in our lives that seem far more important than a wedding (traveling, professional, academic accomplishments-I have my PhD, etc).  We also did not want to put the time, effort, money, and stress into planning a big wedding that we had seen plenty of our friends go through.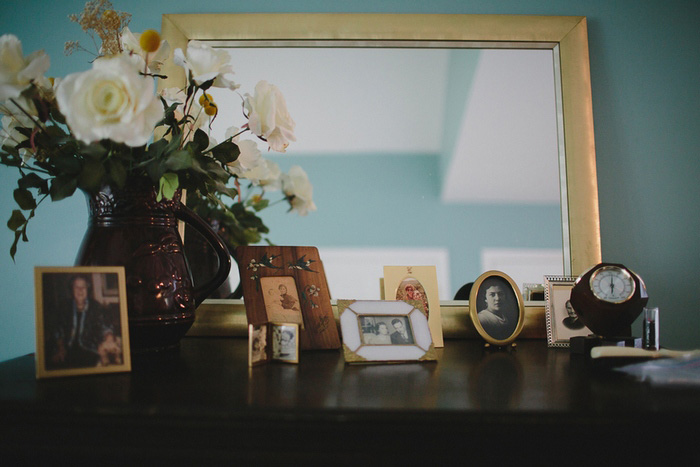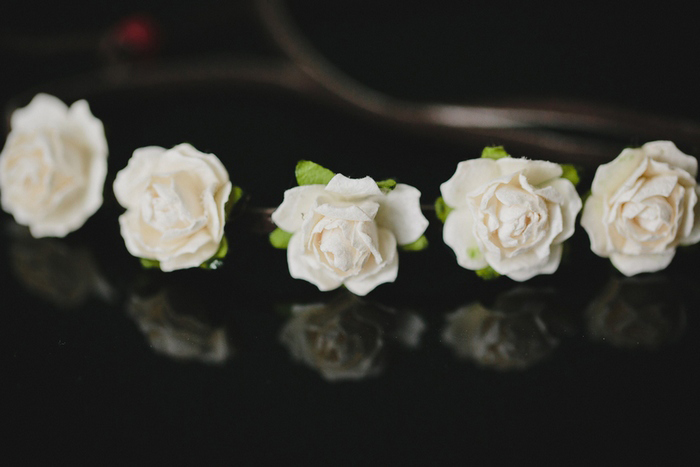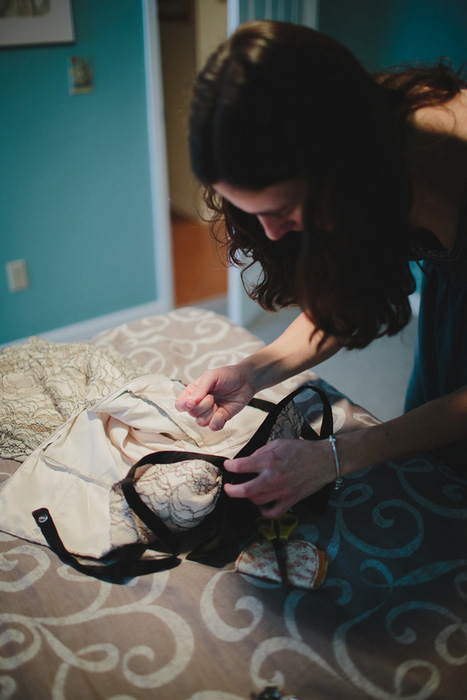 What are some of the challenges that you faced planning an intimate wedding?
Answering questions our friends/family had about expectations was a challenge, but we were so lucky that so many of them understood and supported what we were doing and why.  It was easy in comparison to what I have heard about others' experience planning larger weddings.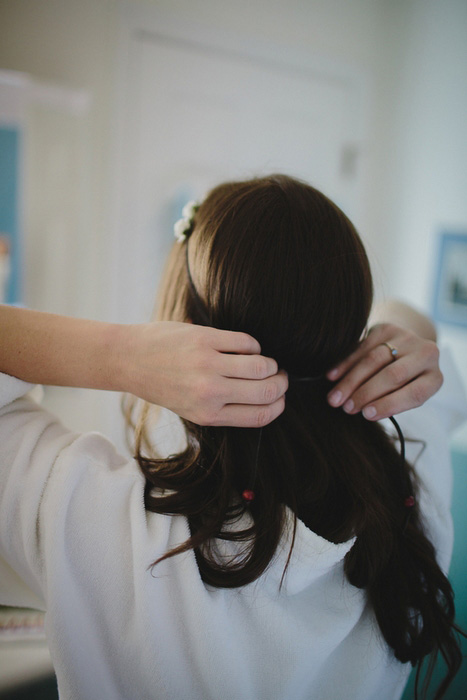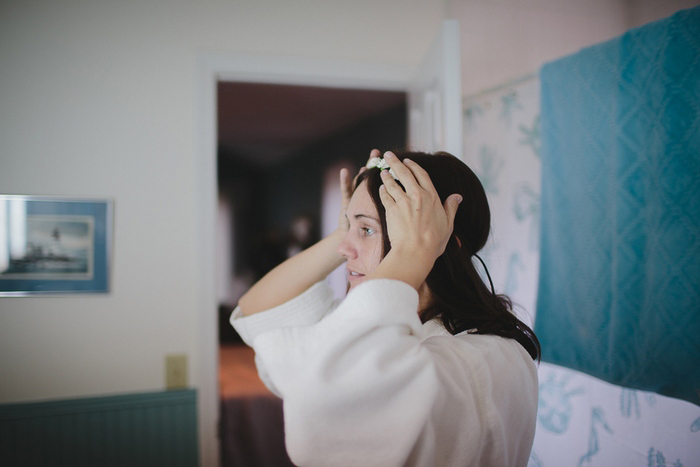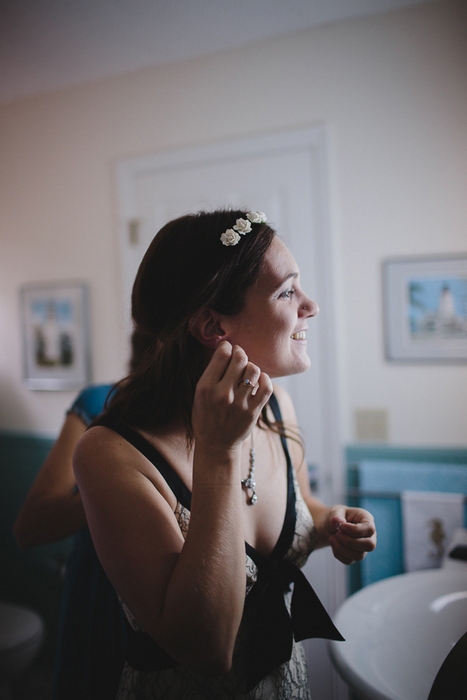 Was it difficult to pare down the guest list?  
No, we cut it off at immediate family – no cousins, aunts and uncles.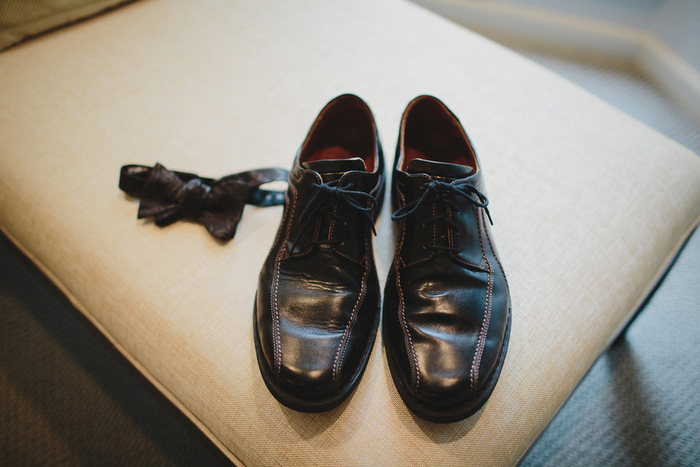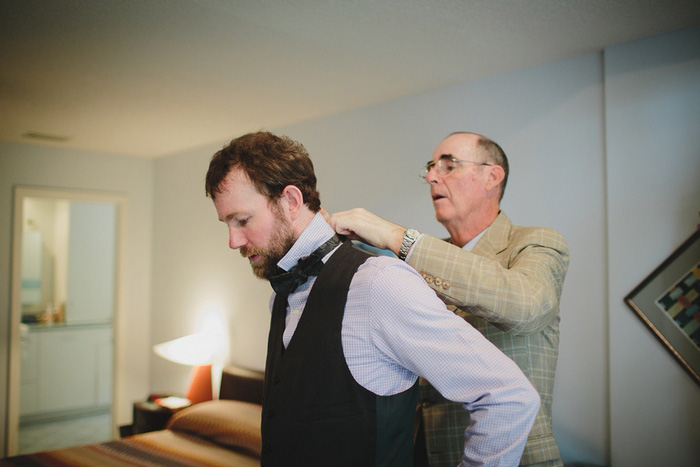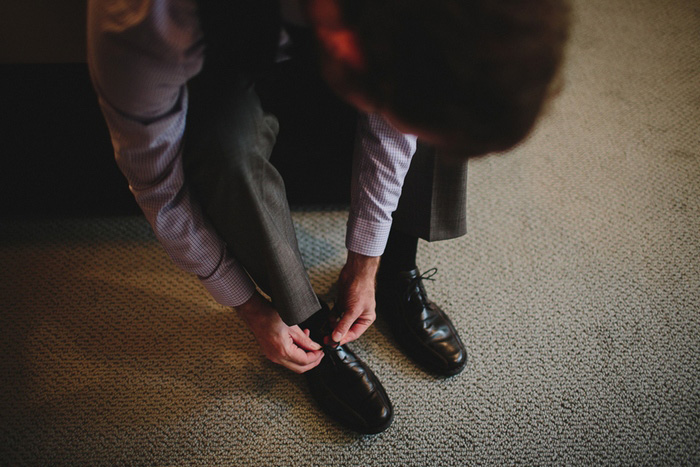 Did you have any 'issues' with the small guest list from friends and family? If so, how did you address them?
No, but it was a bit stressful getting our families together.  They had never met before, so much of this was to have them meet and get to know one another.  We were the most stressed about how that would go and making sure everyone was content for the weekend.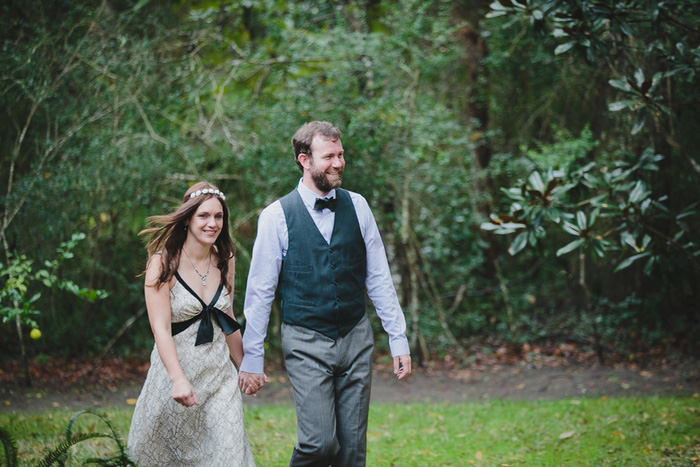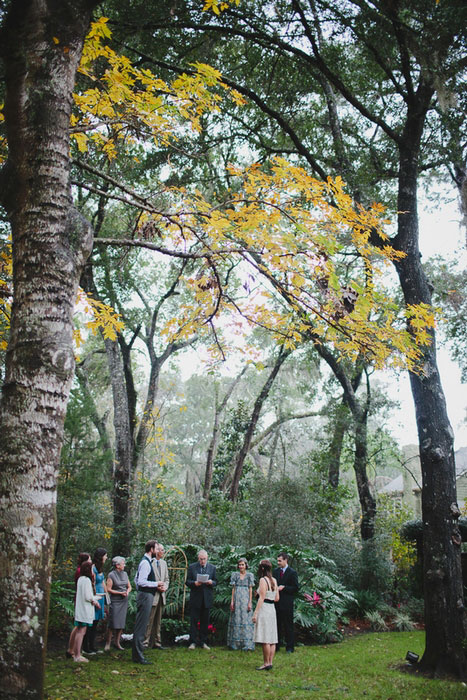 What were the highlights of the ceremony?
Getting it over with!  We were unorganized about it and did not have a plan so we could not have any expectations and would not be disappointed.  But because we did not have a plan, we were also completely disorganized and a little afraid something larger would happen.  Nothing did and it was fine in the end.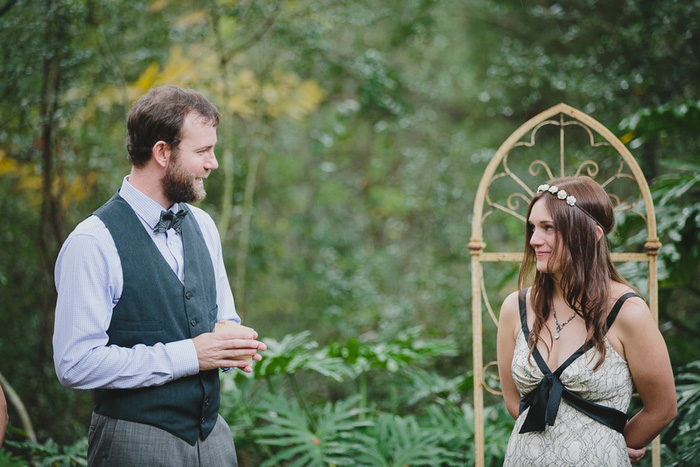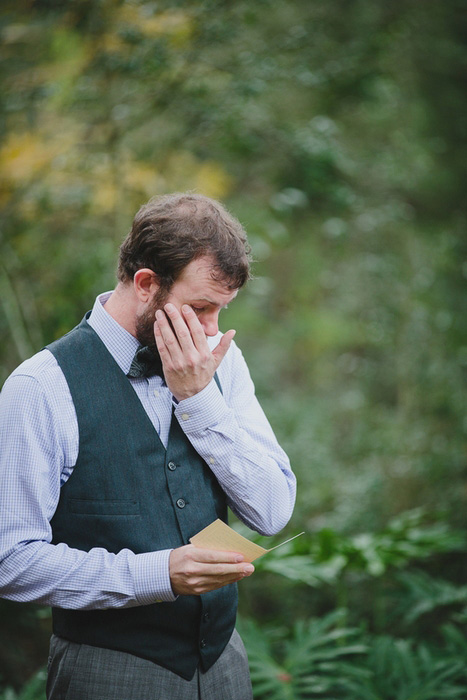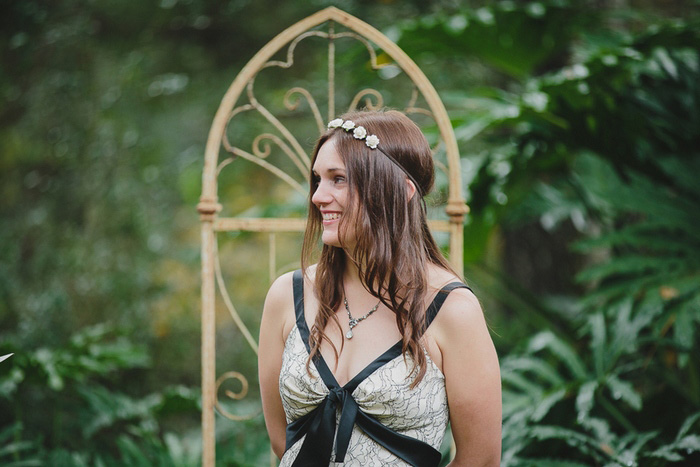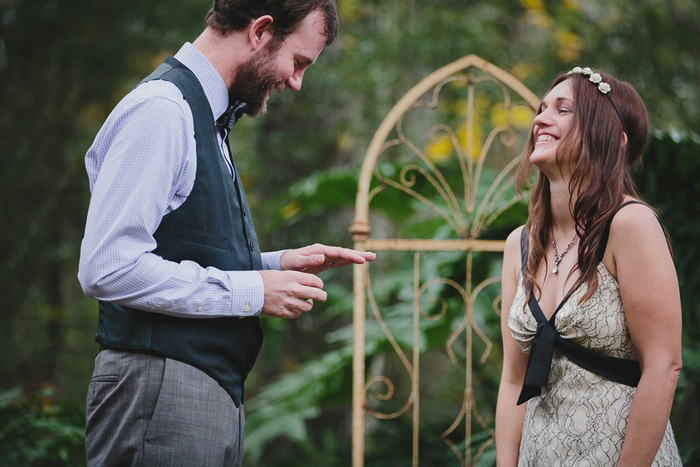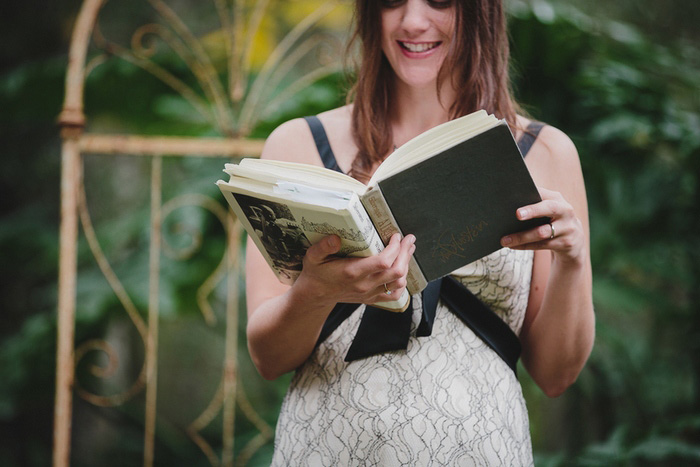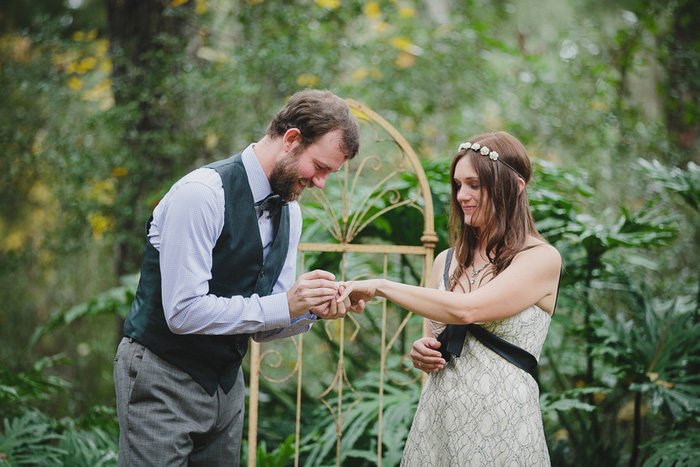 What were the highlights of the reception?
Toasting and enjoying a nice meal with our families.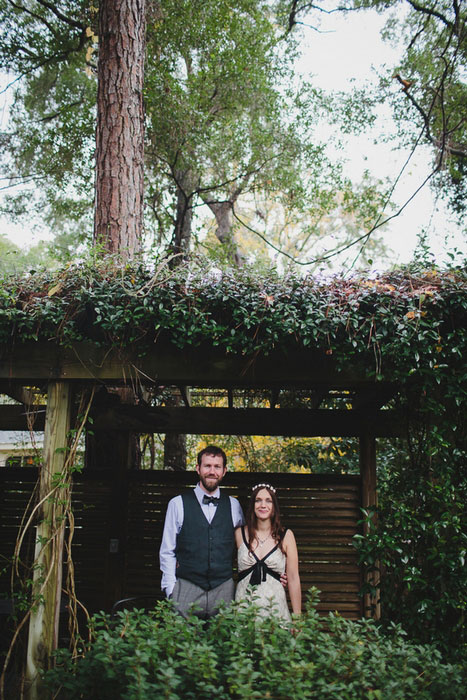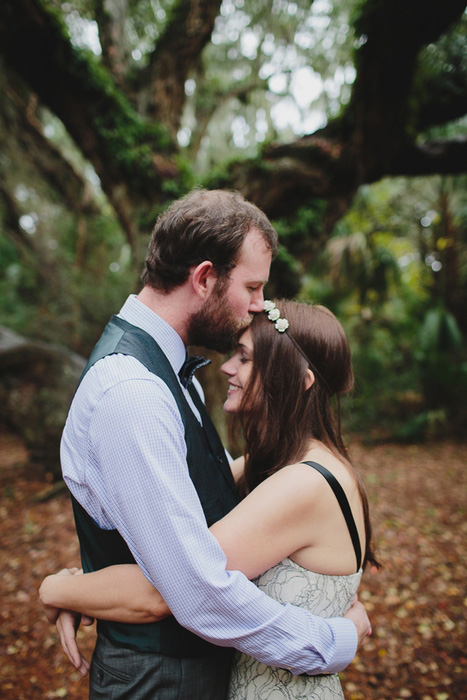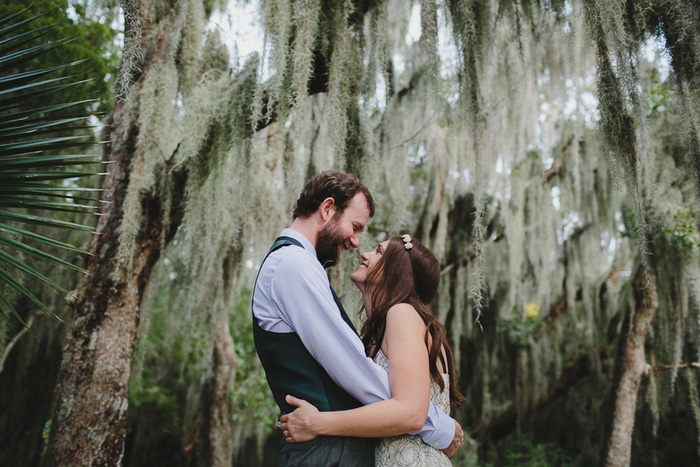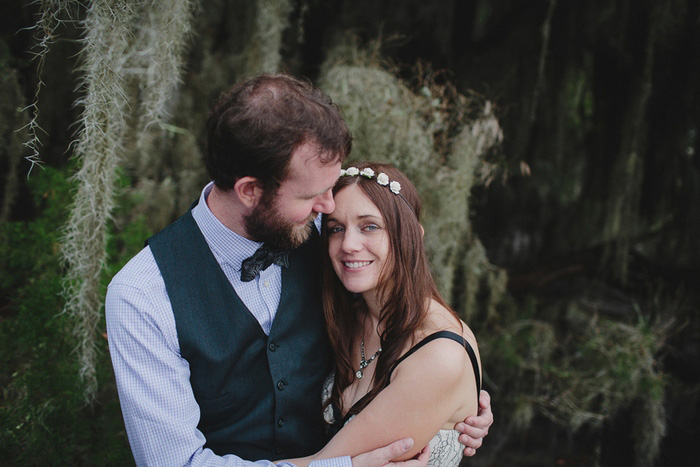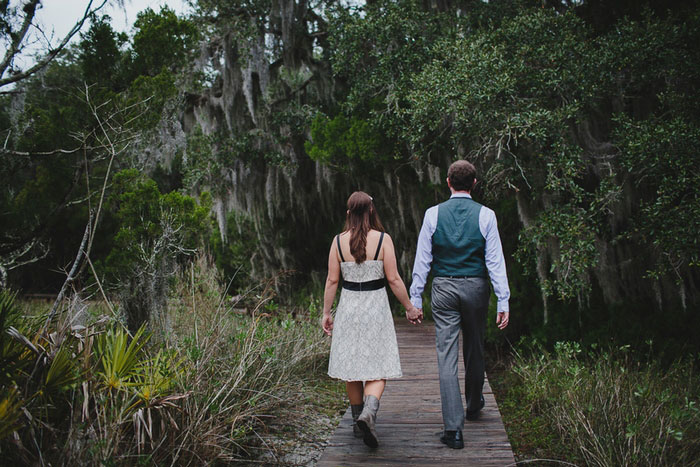 What was the best thing about having an intimate wedding?
The low cost and low stress of it all.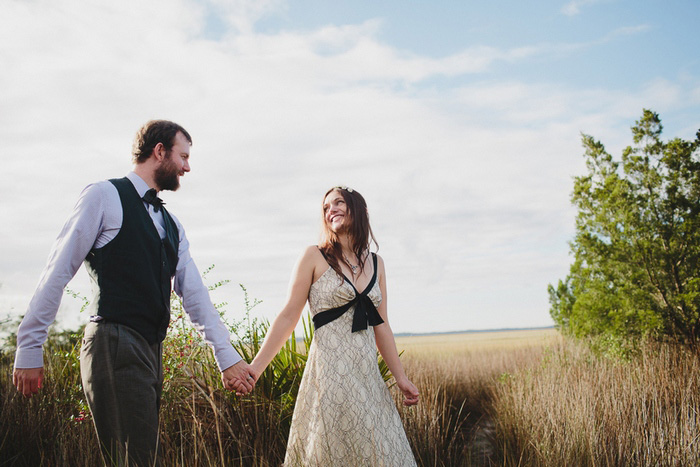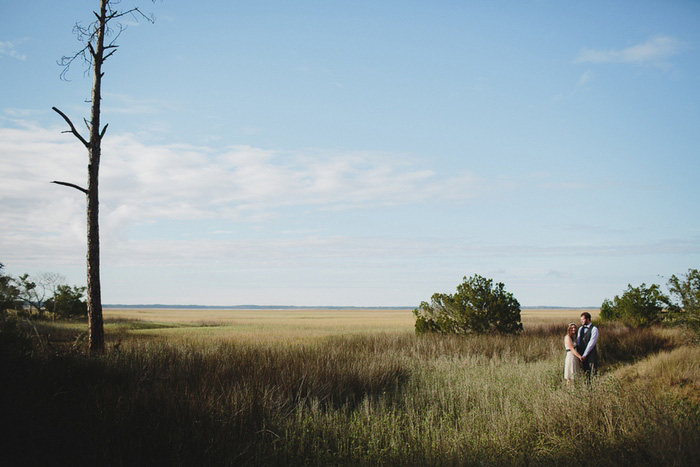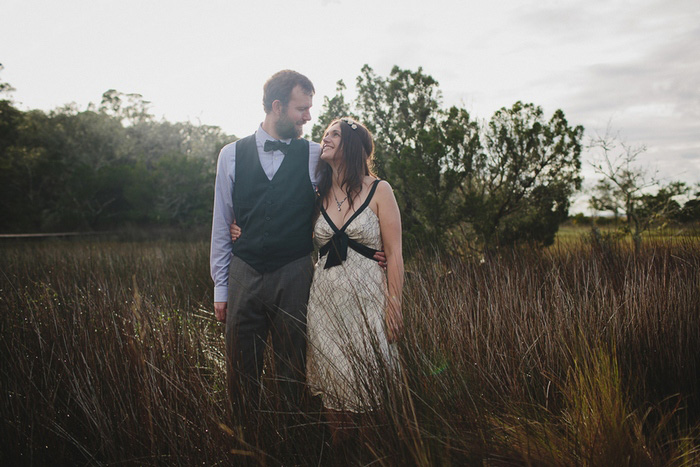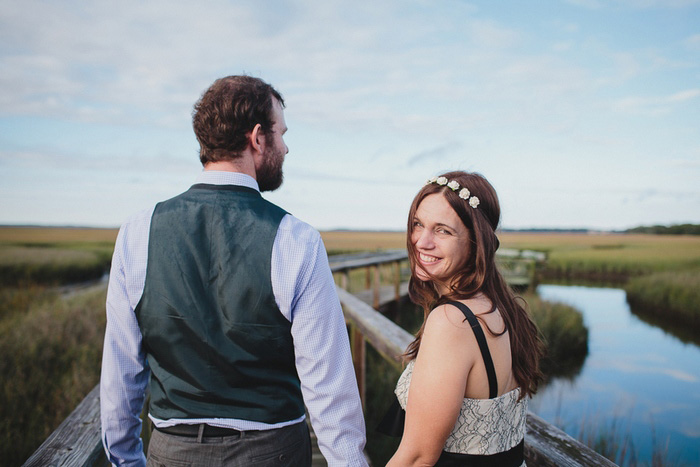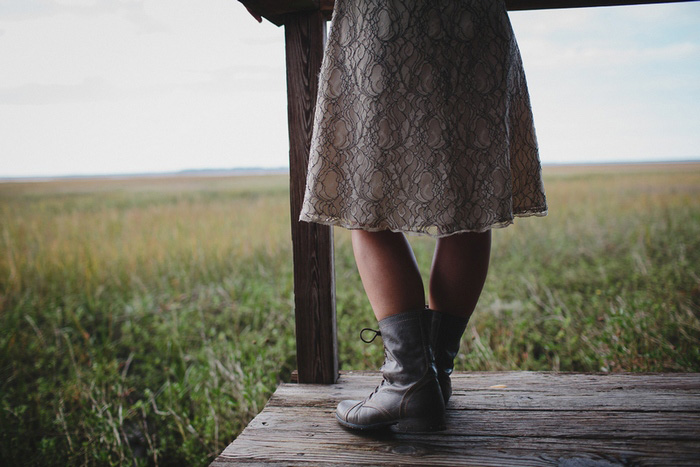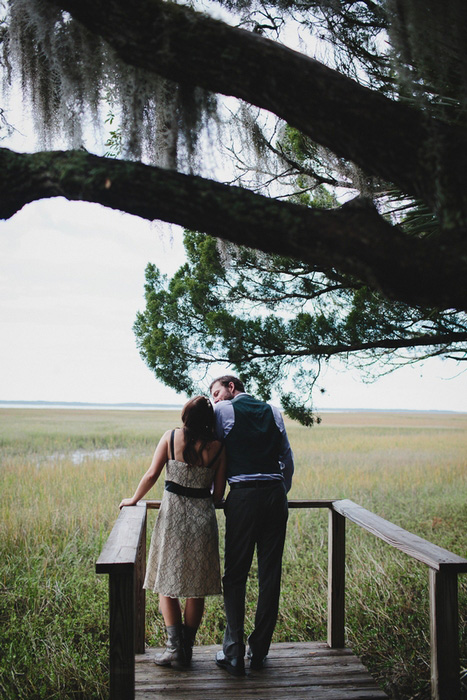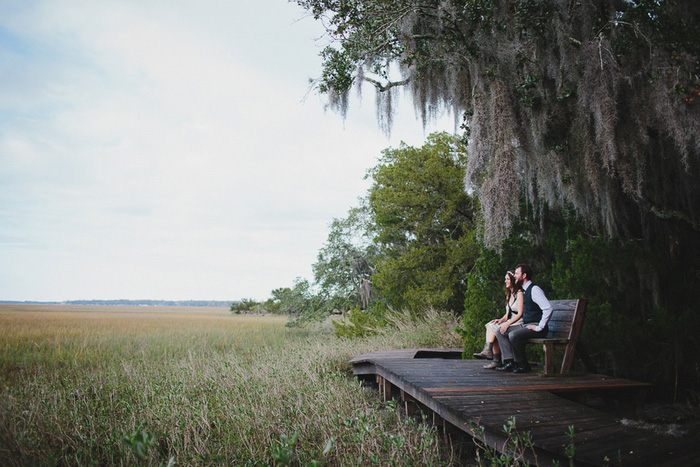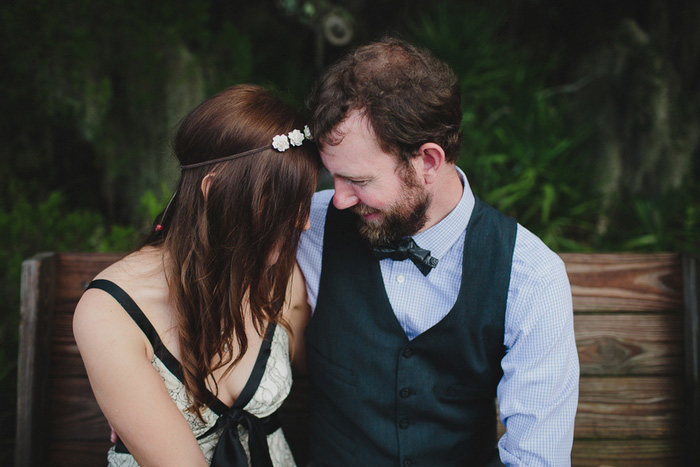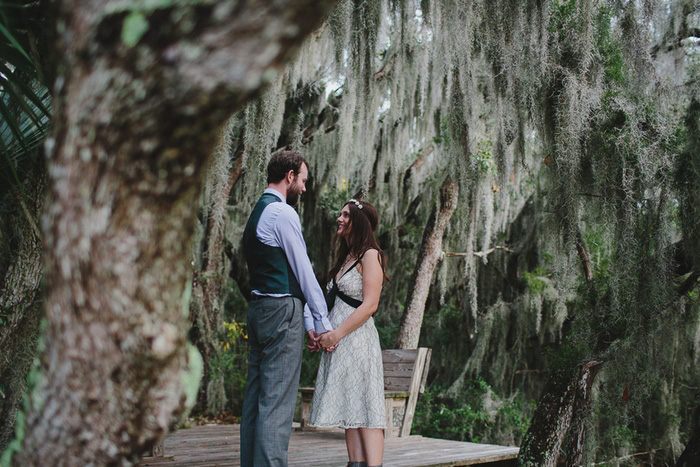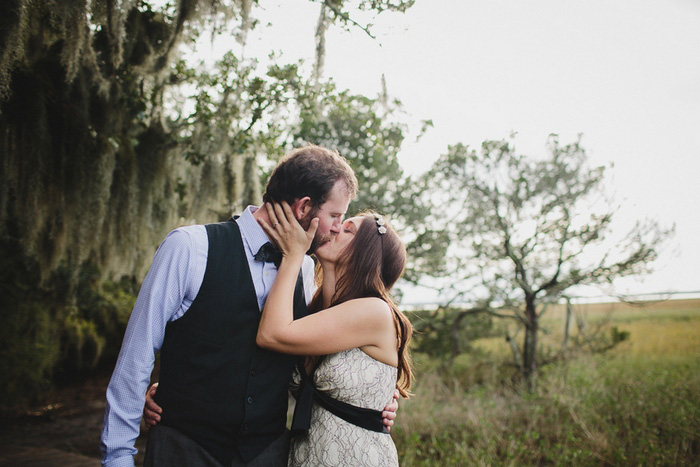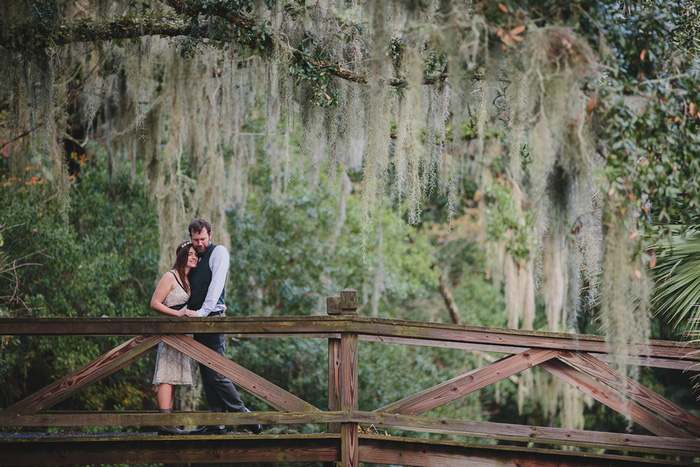 What advice do you have for couples who are considering an intimate wedding? 
Do it and keep it simple and to the point!  We are having a fun, informal picnic in the spring to celebrate, but it won't be with dancing and formal introductions or a photographer – just a reservation at a park, a pig roast, and a keg of beer.  Everything will be relaxed and low-key.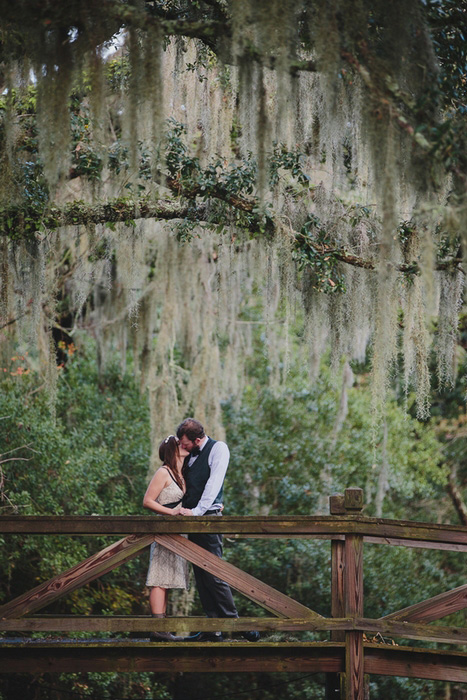 Vendors:
We really only had Stephanie W. as our photographer and she was the only external person that was there for the day. We chose Amelia Island because it was a beautiful location and are thrilled with the photos she took.  We live in Colorado and would have loved to have it in the mountains, but we have so many photos of us in the mountains already so it was nice to be in a different natural environment for the wedding!