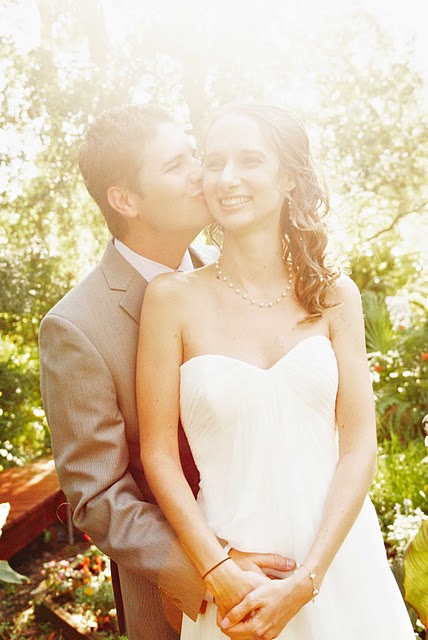 Candice, 28 & Michael, 32

St. Petersburg, FL
Wedding Date: 11/7/09
Number of Guests: 58
Wedding Cost: Approx $10,000
Wedding Ceremony Location: Private home in Seminole, FL
Wedding Reception Location: Private home in Seminole, FL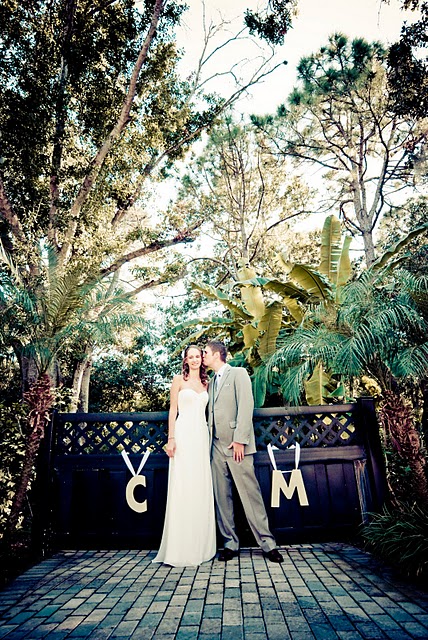 Why did you have an intimate wedding?
I have always wanted an intimate wedding. To me a wedding is a very private and intimate affair.  It is a celebration of the commitment you are making to one another and I wanted to only have people there who knew us well and who had witnessed our relationship progress to that moment.  I also wanted to be able to spend time with every one who attended and have fun. I didn't want to spend three hours just trying to make my way around the room to say hello to everyone!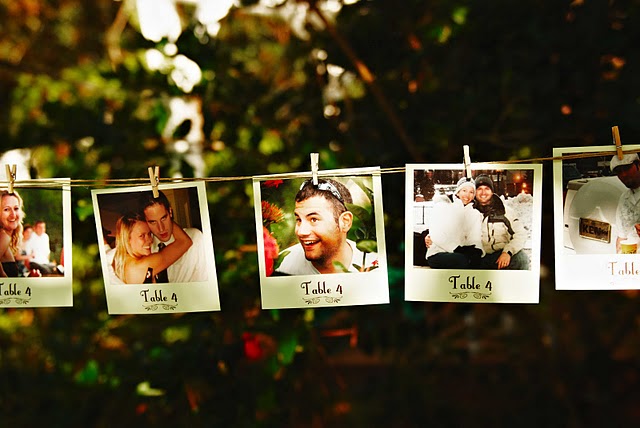 What are some of the challenges that you faced planning an intimate wedding?
There weren't many challenges.  We had our wedding at a private home so there weren't any minimums we had to meet to reserve a ball room at a hall or anything like that.  In fact, because we did it at a private home it was important to keep the guest list down!
Was it difficult to pare down the guest list?
Not at all.  I think we both always knew we wanted something small and intimate so for us it was very easy to say. The bigger challenge was with our families.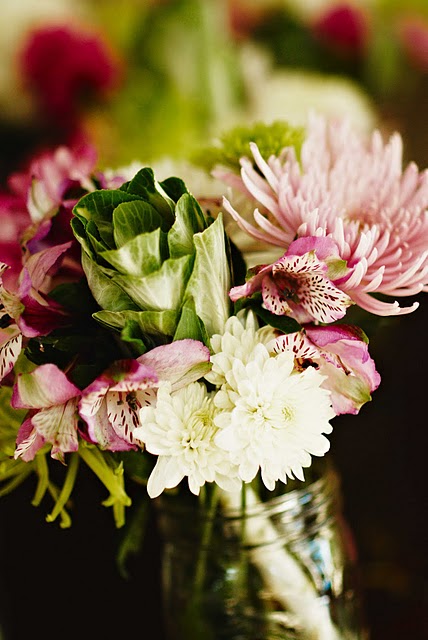 Did you have any issues with the small guest list from friends and family?  If so, how did you address them?
Yes!  This was extremely difficult, stressful, and awkward at times!  Family members wanted us to invite people because they had been invited to their children's weddings or because they thought it was the right thing to do but it was really important to us that we only have people there who really knew us well. If we would have not put our foot down, the guest list would have quickly spun out of control.  As I said before, to me a wedding is a very private and intimate affair.  In my opinion, it's not a reason to invite every person you or your family ever knew!  We were firm with our families about our wants and because we paid for most of the wedding ourselves, it was easy to tell our families: "I'm sorry but we just can't invite this person or that person". In the end, everyone understood where we were coming from and respected that these were our wishes.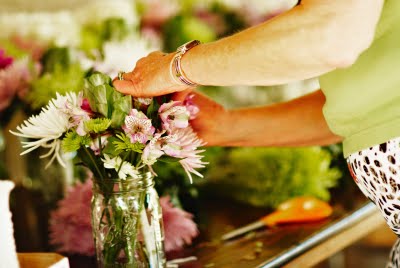 What were the highlights of the ceremony?
We chose to have a very intimate and meaningful ceremony.  I hate when I go to a wedding and the ceremony lasts 10 minutes!  To me that was the most important part of the whole day and I wanted it to be special.  My husband's father became notarized so he could marry us which was amazing. We wanted someone who knew us as a couple and he did an awesome job.  Because we chose someone who knew us, we were able to really customize the ceremony.  We chose three readings: one from the Velveteen Rabbit which I absolutely love (it still makes me tear up every time I read it); another about friendship and love; and another that my husband's father read about the path to marriage.  My husband and I also wrote our own vows which I highly recommend.  They were short; neither of us got into a huge profession of our love for each other but they were very special and very "us."
My husband's sister played the piano and we chose very non-traditional music. Everyone walked up the aisle to Apologize by One Republic because the piano music in that song is beautiful.  I walked up the aisle to Canon by Pachabel and then after we were married, we walked down the aisle to Faithfully by Journey.  Our dog, Peewee, was our ring bearer.  I sewed him a little pillow to hold the rings and one of our friends walked him up the aisle with the rings attached to him.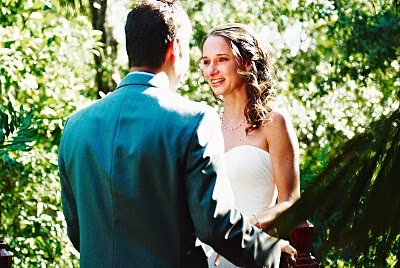 What were the highlights of the reception?
Ah, where do I begin….it was magical!  The entire event was outdoors, the tables were placed next to the pool and we sat under stringing lights.
My husband and I chose to see each other before the wedding to have photos taken and it was the best decision we made!  It gave us more time to spend with our guests after the ceremony.  We actually got to enjoy our cocktail hour!  It didn't ruin the moment of walking down the aisle to him at all and it was even more special that we were able to see each other in private and the photographer got to capture that special moment of my mom bringing him to me and the look on both our faces when we saw each other for the first time….truly amazing!
During the cocktail hour we had lawn games, which everyone loved.
We had special beers, because my husband and our friends are huge craft beer drinkers.  I am from Alaska, my husband is from Germany and we lived together in New York City so we had beers from each of those places for everyone to enjoy.
Our best man gave an incredible speech. At one point in our relationship we all lived together so he was able to give a great speech based on all the fun times we had together as roommates!
We had an awesome DJ who played every song we asked him too (he was given a playlist and he stuck to it and seemed to play every song at the exact perfect moment!)  At the end of the night, as our final song, we played "Dancing in the Moonlight" by King Harvest which was perfect for an outdoor, evening wedding and everyone got on the dance floor. It was awesome!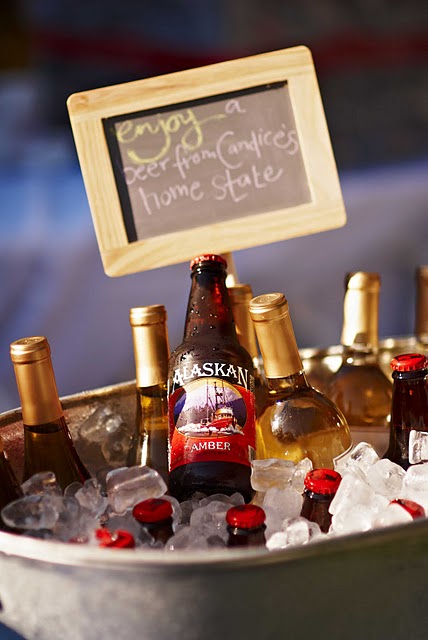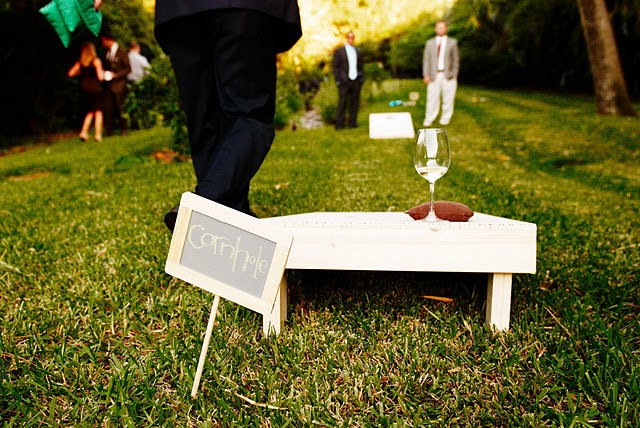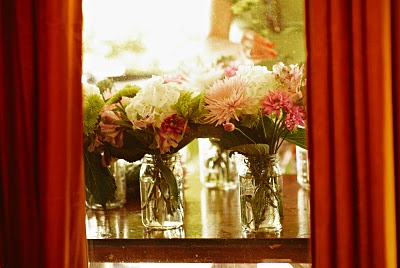 What was the best thing about having an intimate wedding?
That we were able to spend quality time with everyone who attended and that we were able to make it personal, especially with our table cards and wedding favors. If we would have had 150 guests, there would have been no way we could have done these things that meant so much to us and to our guests.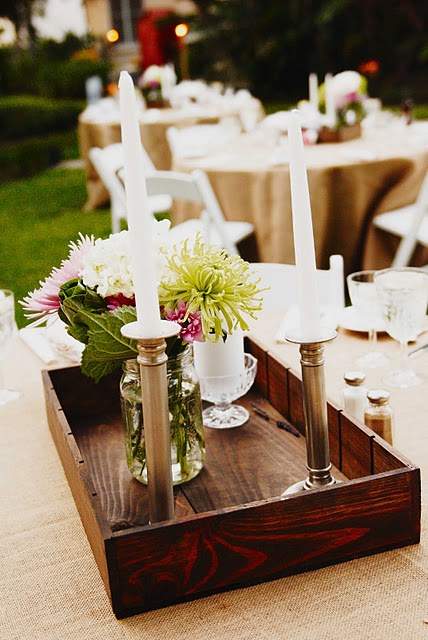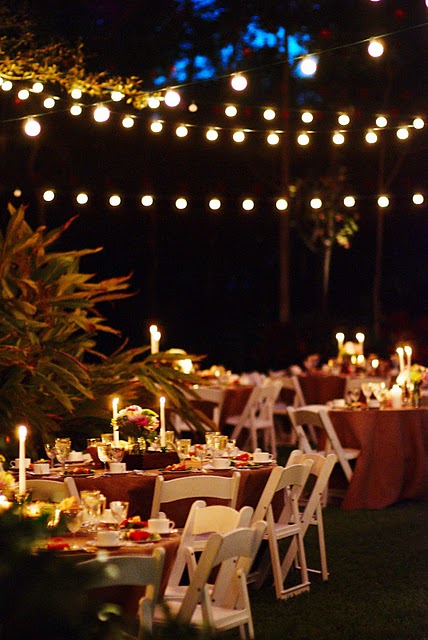 What advice do you have for couples who are considering an intimate wedding?
Make your wedding what you want it to be. Make it personal. Make it special.  I look back at our wedding and can still remember so many of the special little moments we had with each other and with our guests because we weren't frantically running around trying to tend to 200 people.  It's your wedding, it's your day, and you only get one shot at it. If it's truly what you want, then put your foot down and let your family know upfront that this is something that is very important to you.  You have that right. It is your wedding after all!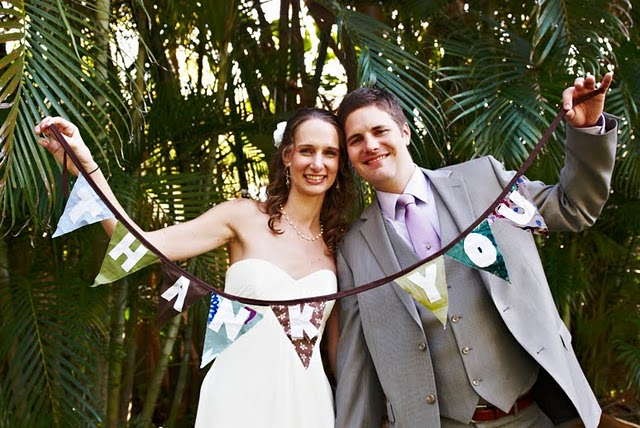 Vendors:
Photography: Kyle Hale Photography
Catering:  Margaret Ann's Catering
Rentals: Rent All City & Mosaic Rentals