Knowing that most of the groom's friends and family from Australia wouldn't be able to attend their wedding, Jackie and Hugh opted to elope in a simple farmhouse ceremony in Texas instead. These two prove that sometimes all you need on your wedding day are your two best friends, a little champagne, some mini pecan pies, and a whole lot of living room dancing. Of course, a killer pair of cowboy boots never hurts either!
Special thanks to Ryan Price for sharing the photos of their special day with us!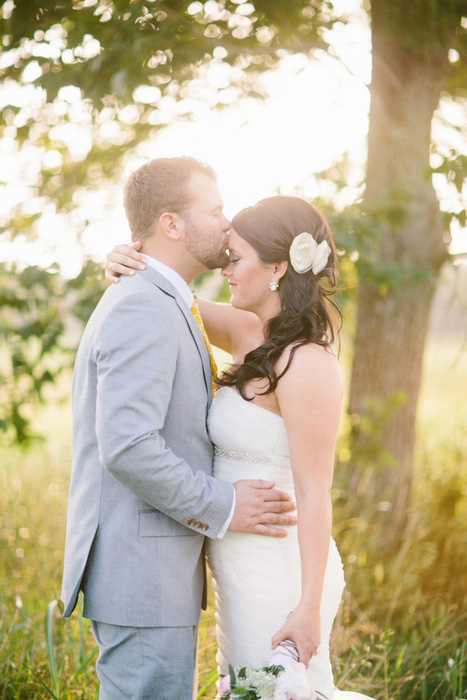 Jackie, 24 & Hugh, 27
Round Top, TX
Wedding Date: May 23, 2013
Number of Guests: 2
Wedding Cost: $7,500
Wedding Ceremony Location: The Prairie by Rachel Ashwell
Wedding Reception Location: The Prairie by Rachel Ashwell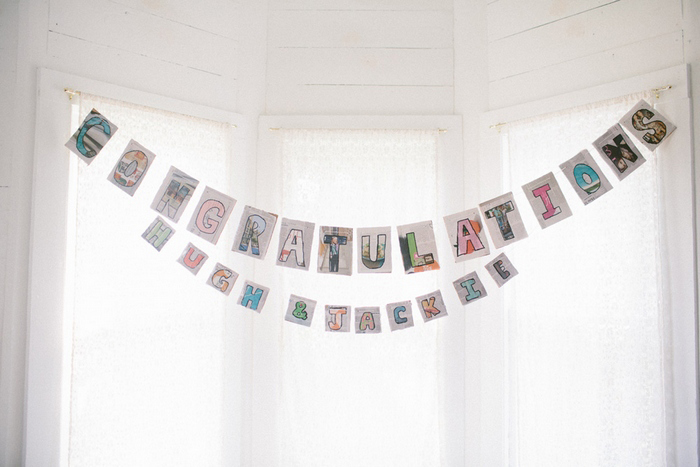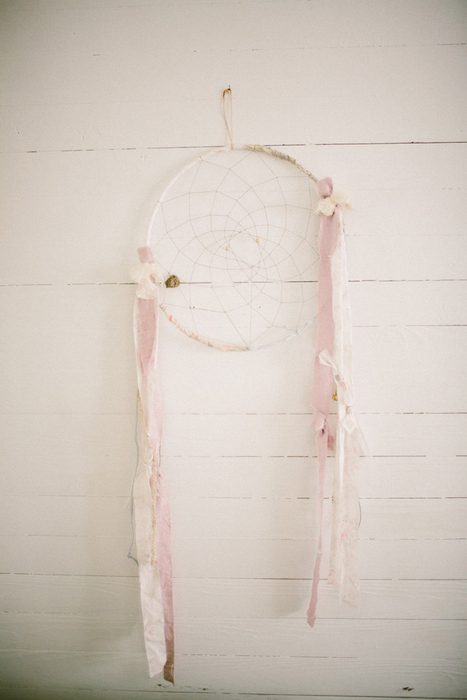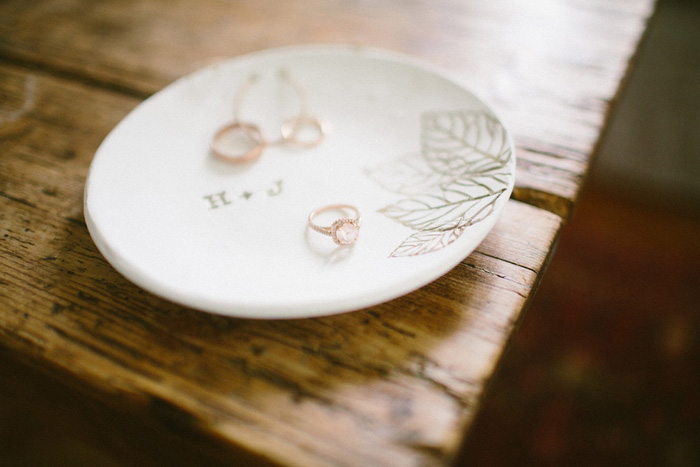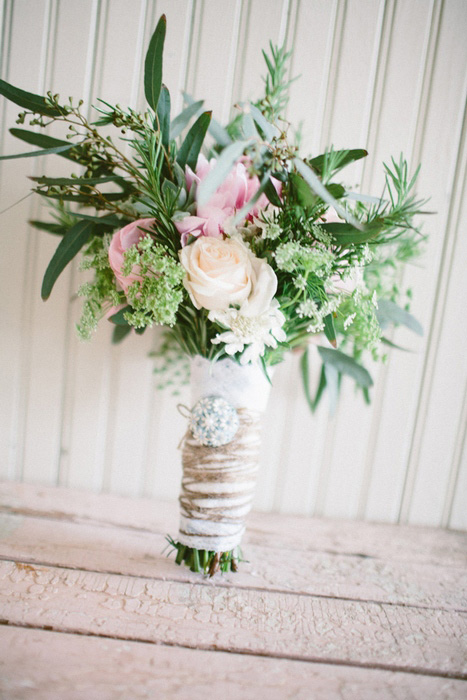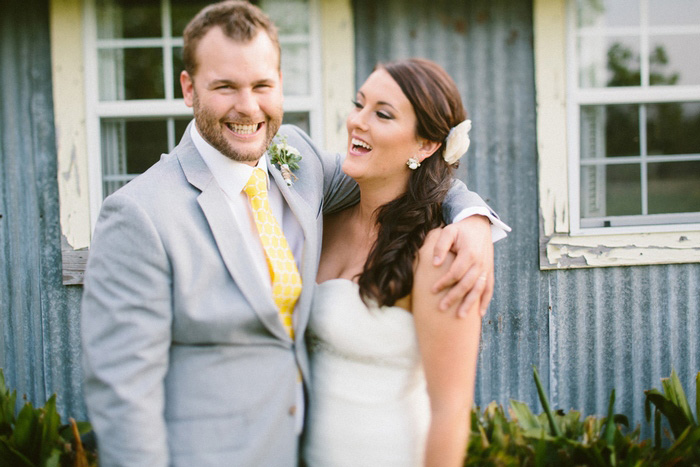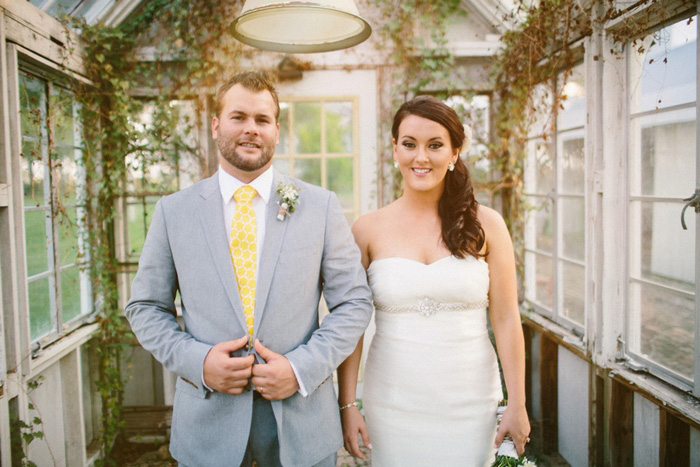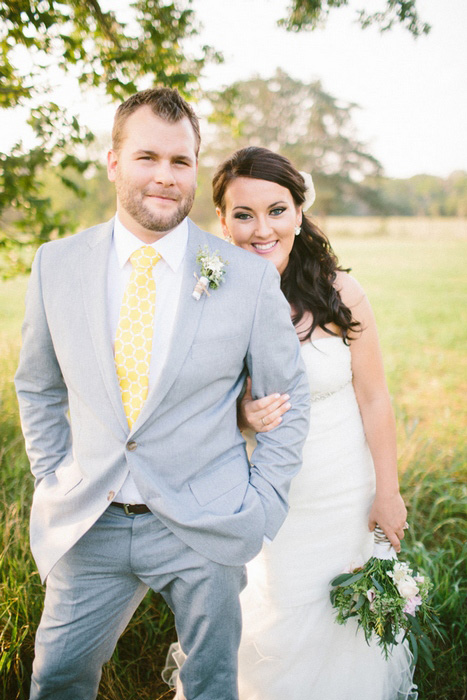 Why did you have an intimate wedding?
Because Hugh is from Australia, we knew it was unlikely that his family and friends would all be able to attend. With this in mind, we started thinking about how we would want to spend the day, and we knew an intimate setting was exactly what we needed. During the first year of our relationship, we each flew back and forth between Australia and Texas visiting each other, so we wanted to begin our life together in a peaceful setting that captured the true meaning of the commitment we were making.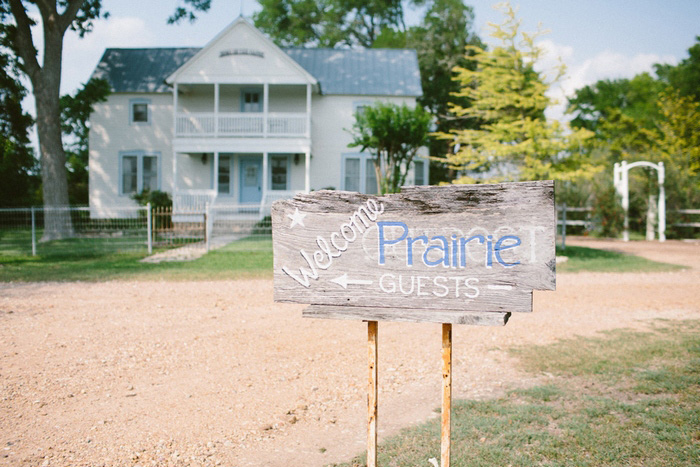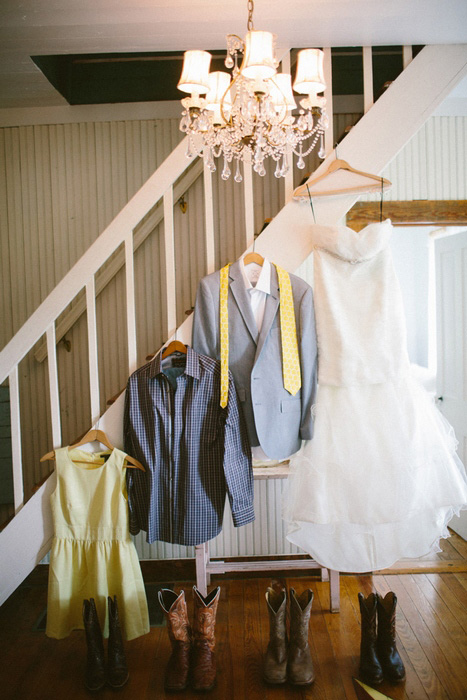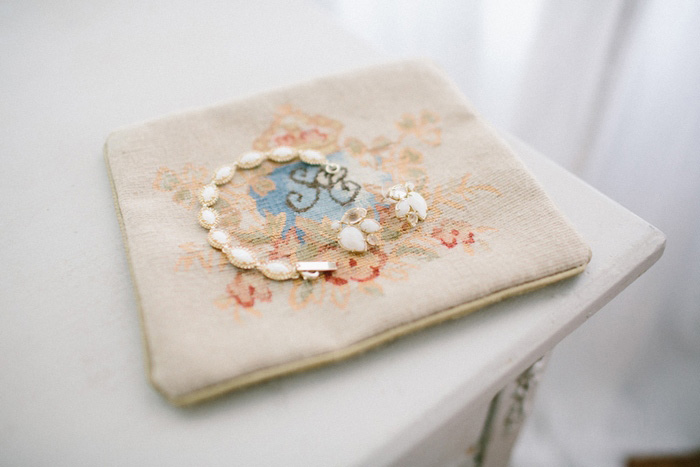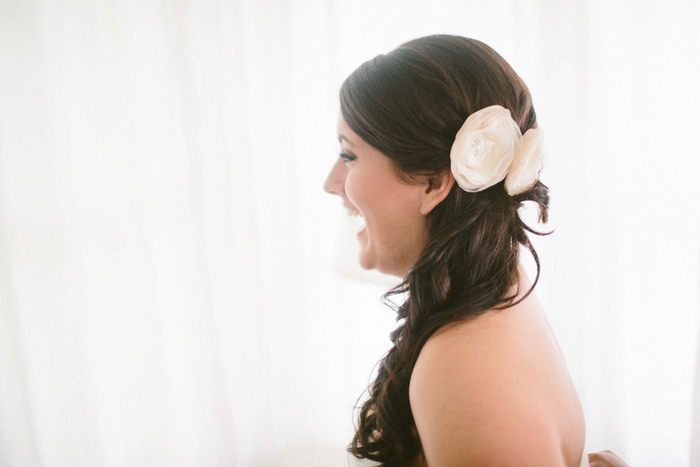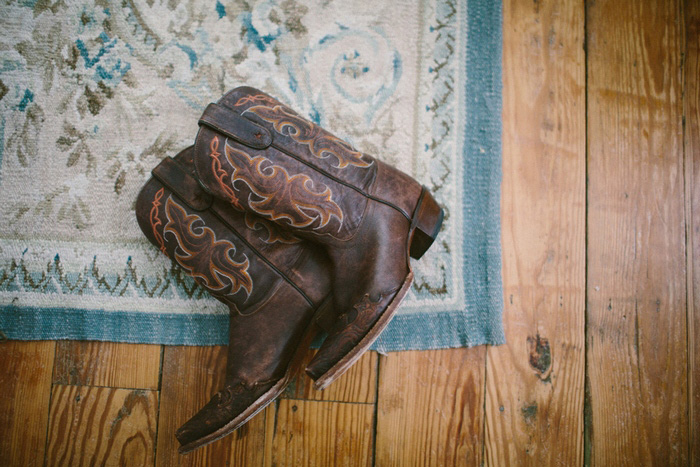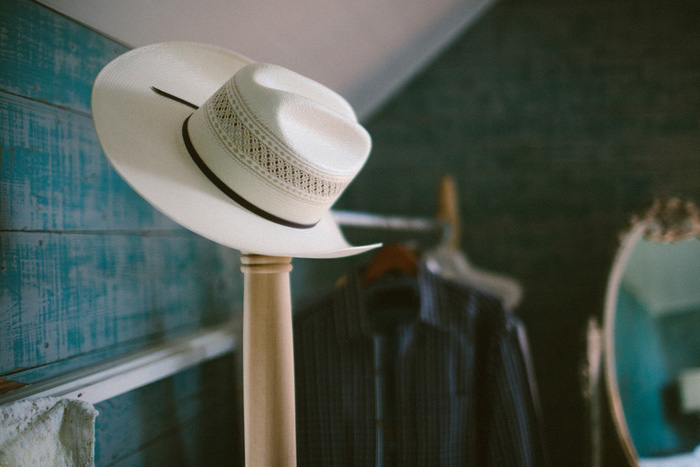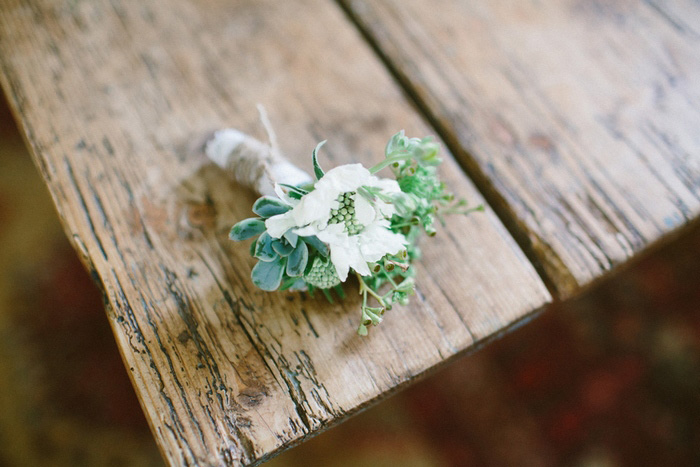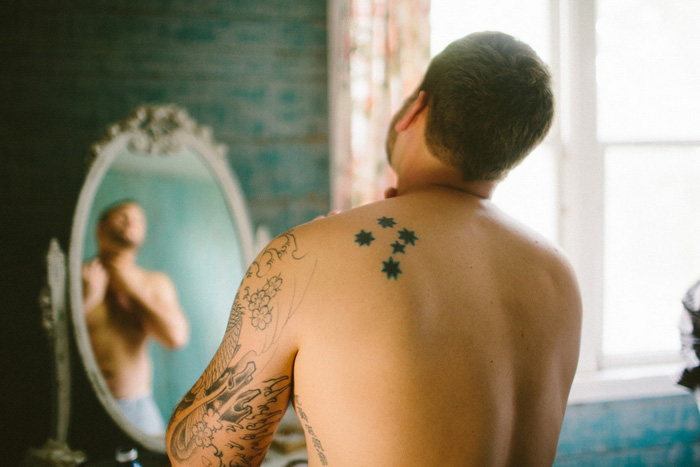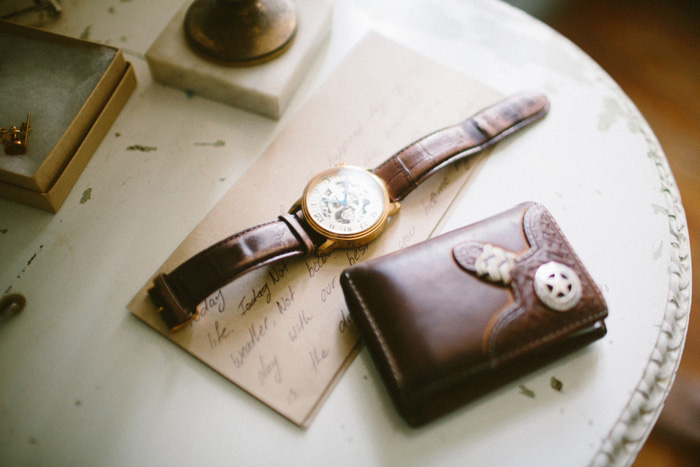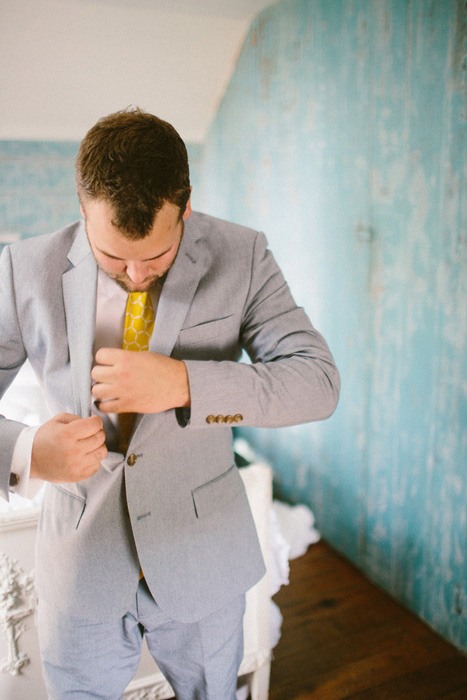 Was it difficult to pare down the guest list?
No. Initially, we were going to elope alone. After a few considerations (like who was going to zip up my dress) we decided to invite each of our best friends. This worked out perfectly, as Michael introduced me and Hugh. He was also able to perform the ceremony. My best friend, Ellie, was also great friends with Michael and Hugh, so we just got to laugh and relax with those closest to us on our "big" day.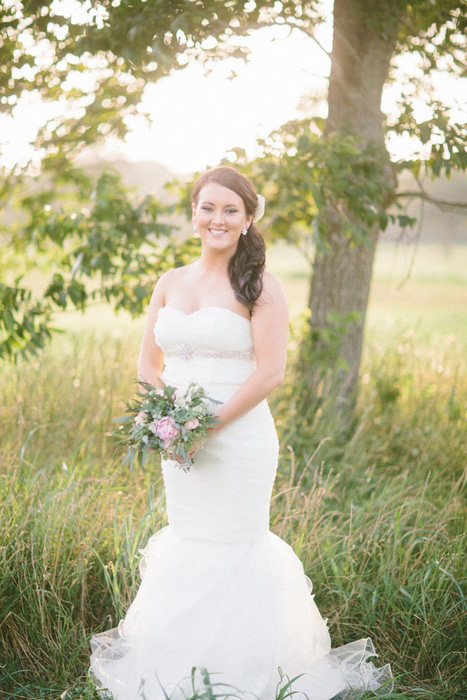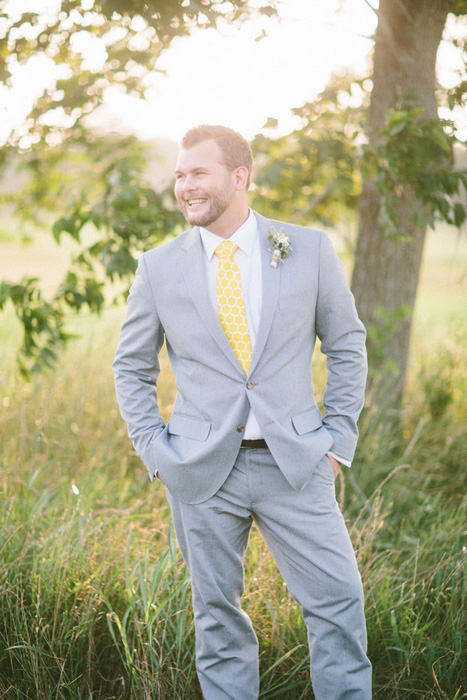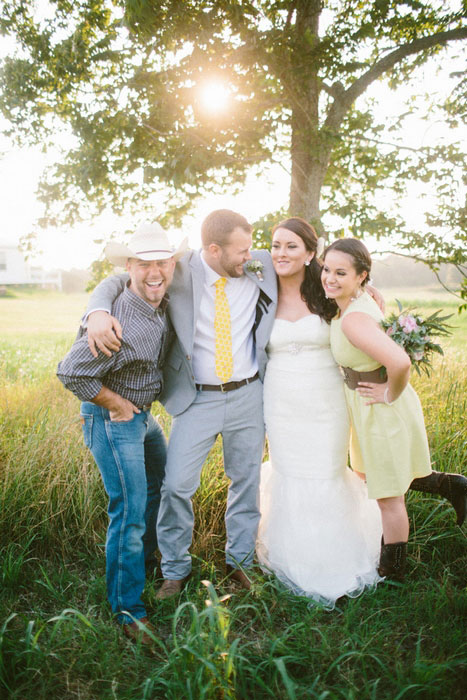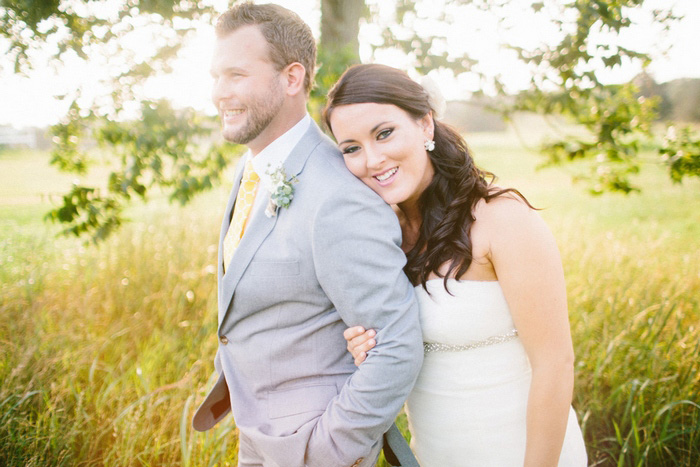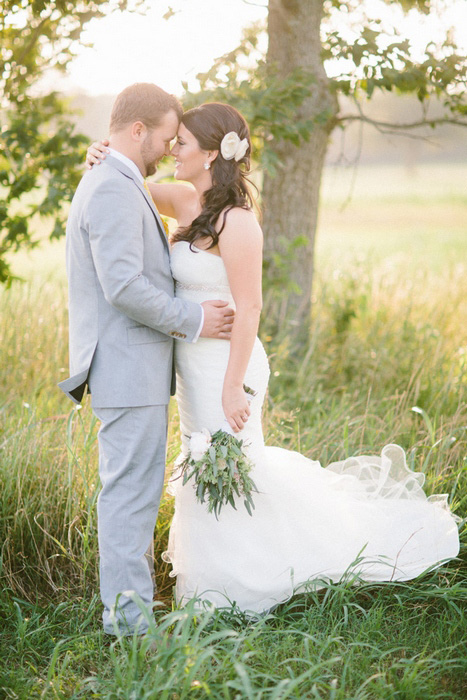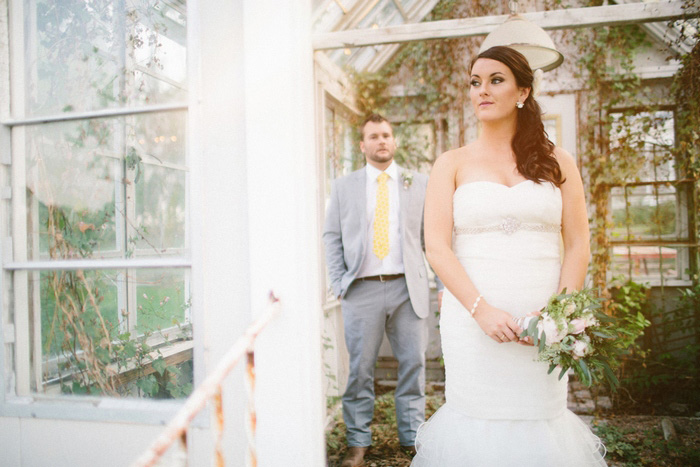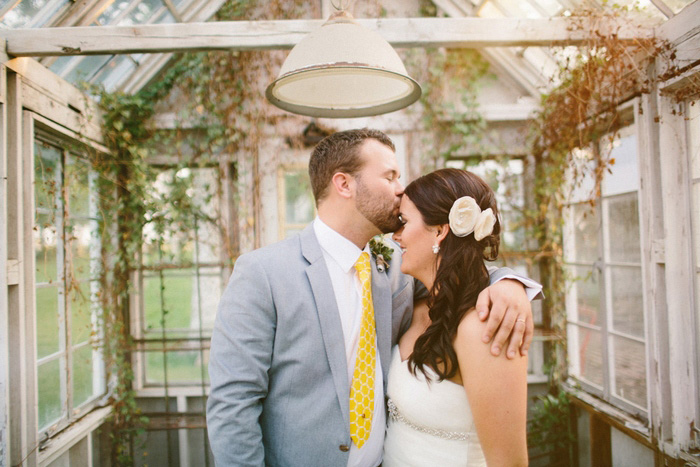 Did you have any 'issues' with the small guest list from friends and family? If so, how did you address them?
Some people were disappointed they wouldn't be able to attend, but most of our loved ones understood our intentions in holding a private ceremony. Rather than ask if family were okay with our decision, we let them know one by one the decision we had made, which made it less of a discussion.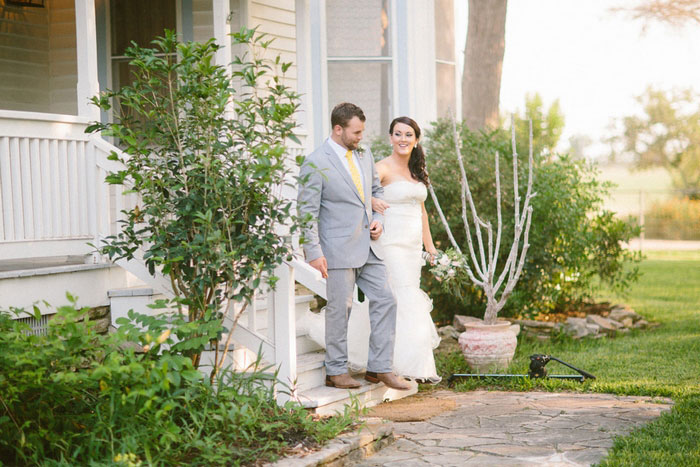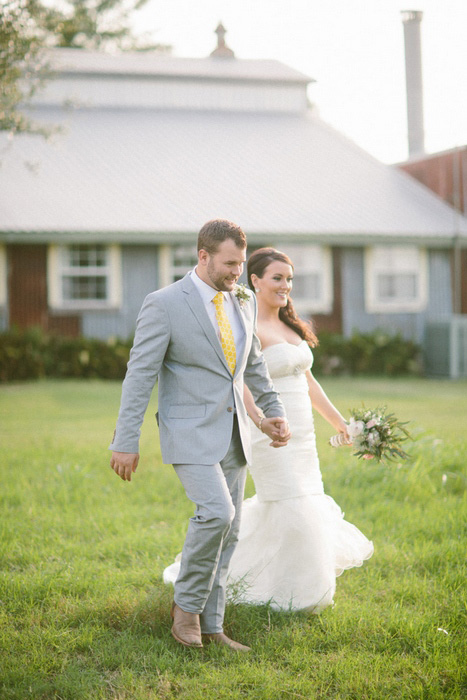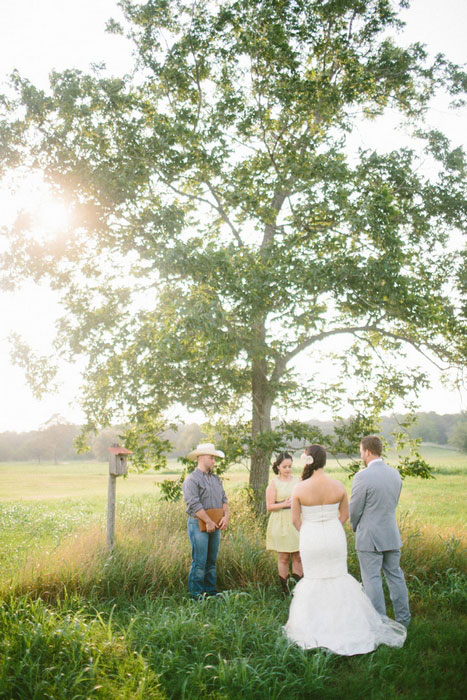 What were the highlights of the ceremony?
The setting. Being able to write our own vows and say exactly what was on our mind, with no fear of whether or not our little inside jokes made sense to the audience. We didn't concern ourselves with whether we both said enough or too much in our vows. We were able to speak from the heart, and also hear speeches from two people who love us dearly.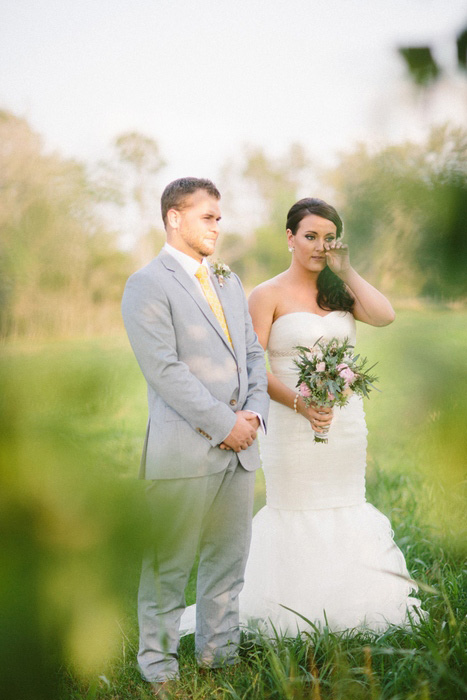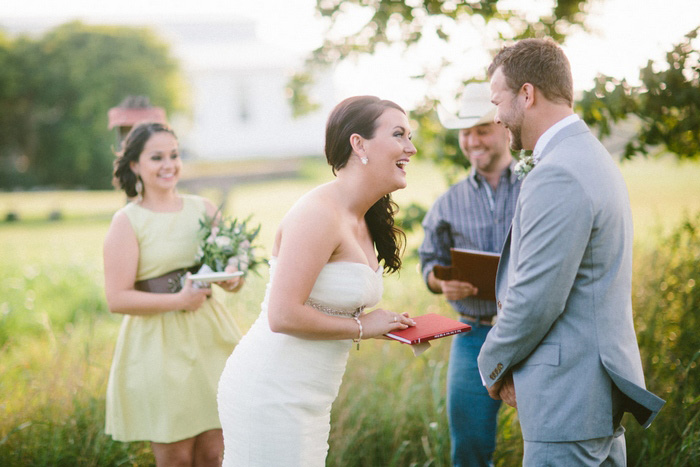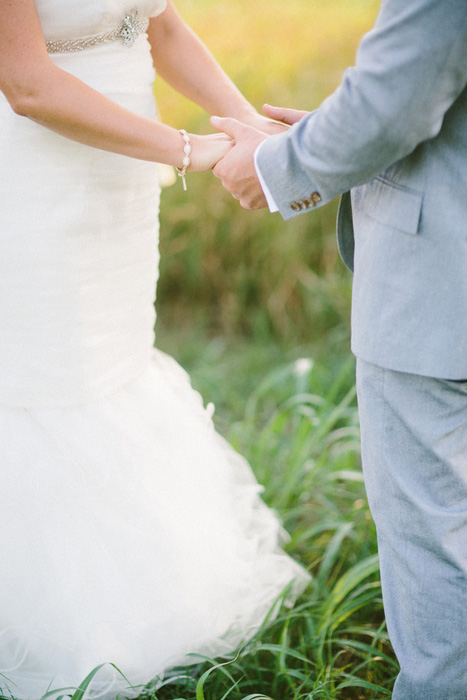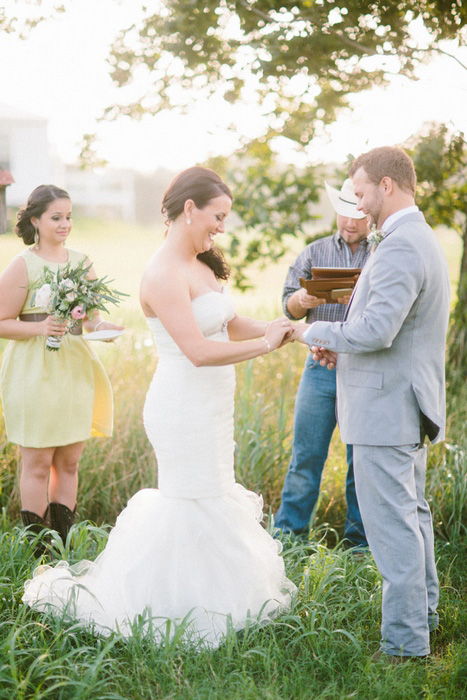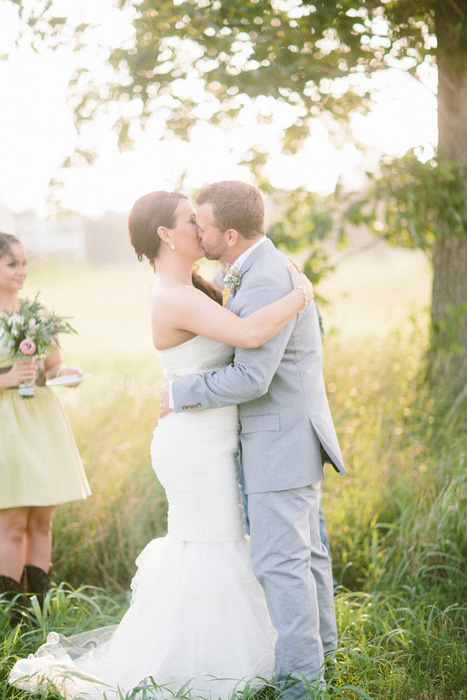 What were the highlights of the reception?
We rented out the farmhouse at the venue, and we were able to relax and enjoy the evening together. We drank champagne and ate our favorite cheeses. We danced to our iPods and ate mini pecan pies. The evening was spent replaying the day through our conversations, but also felt like just catching up with old friends (not to mention, our photographer and videographer were so fun to have sit at our table and enjoy a snack with us).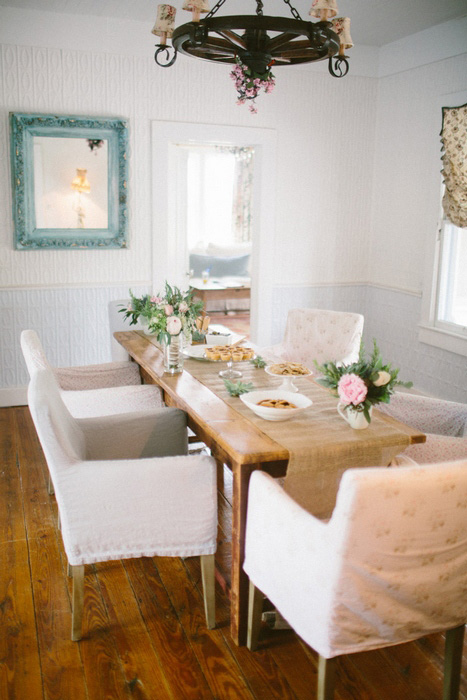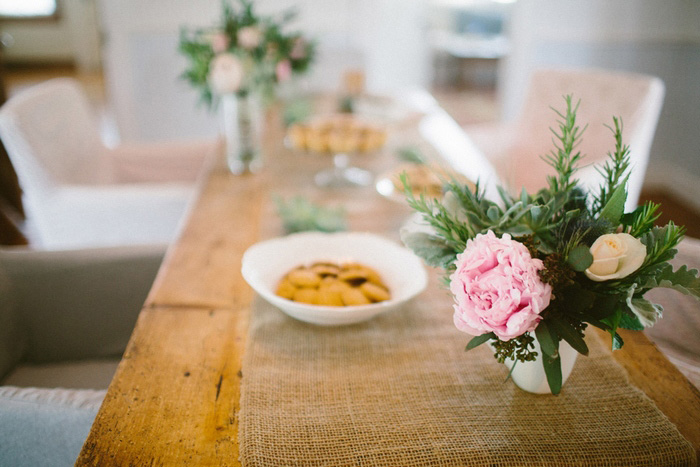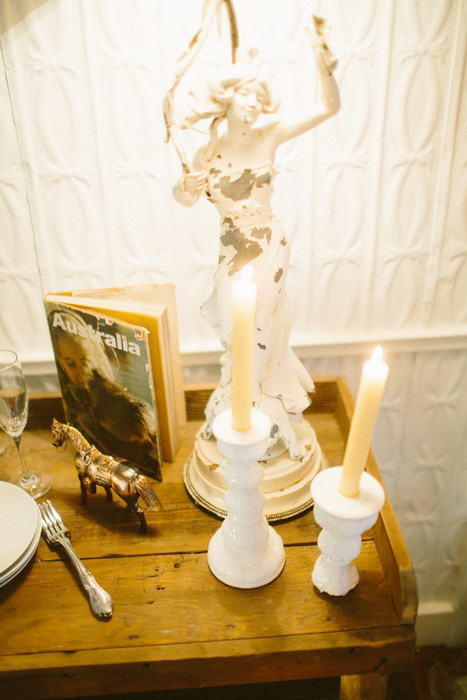 What was the best thing about having an intimate wedding?
Lack of stress. Though there were still details to plan, we were able to decide what was important to us and follow through with these decisions. We didn't have to ask opinions or hassle with loads of vendors. Once the day came, we were both able to relax and truly soak up every moment of the commitment we were entering. We spent most of the day together and were able to focus on the beginning of our forever.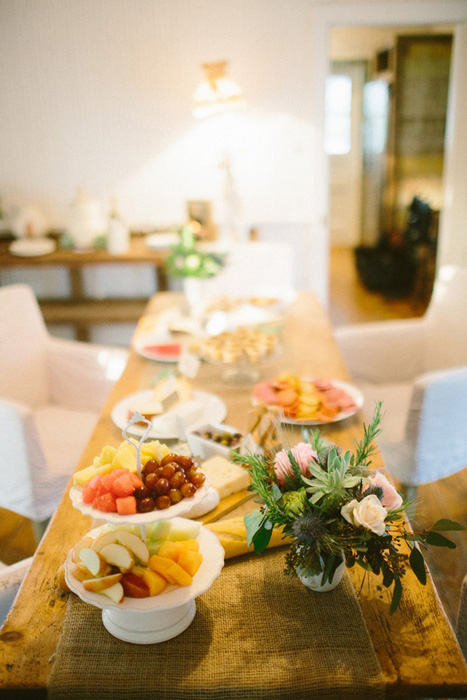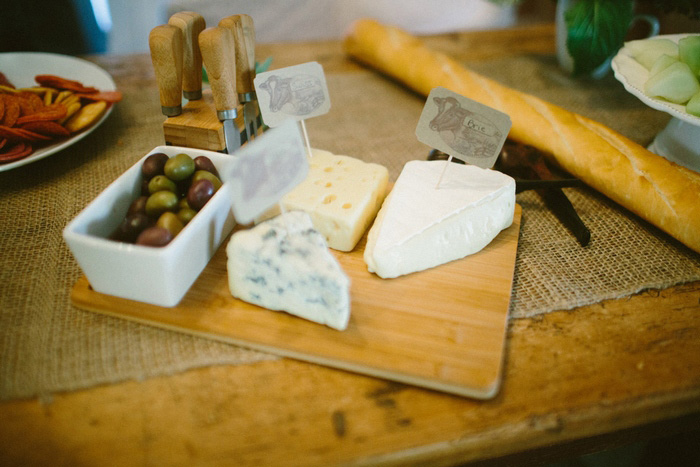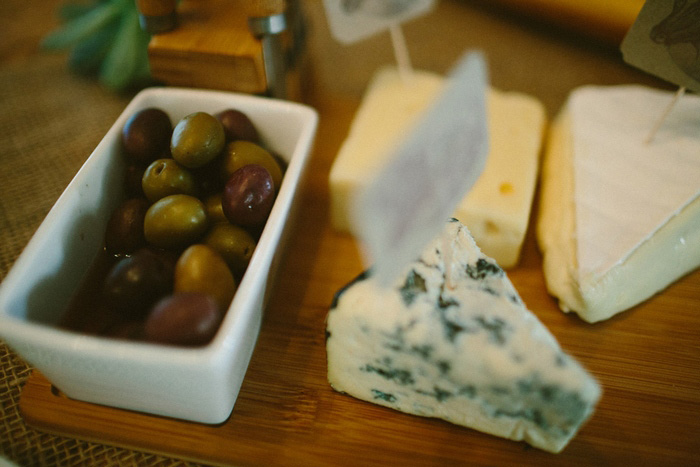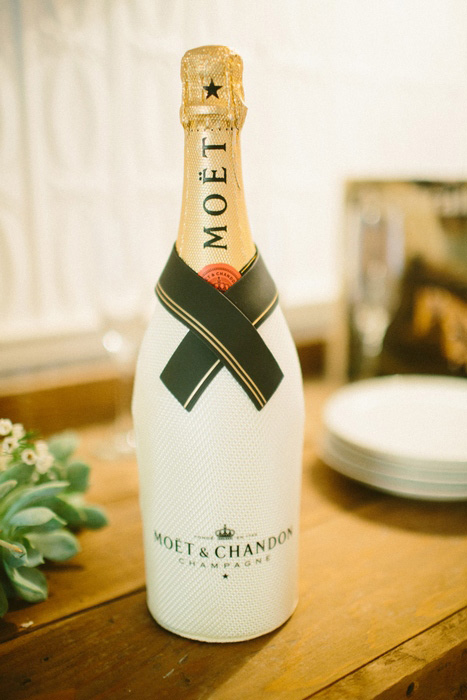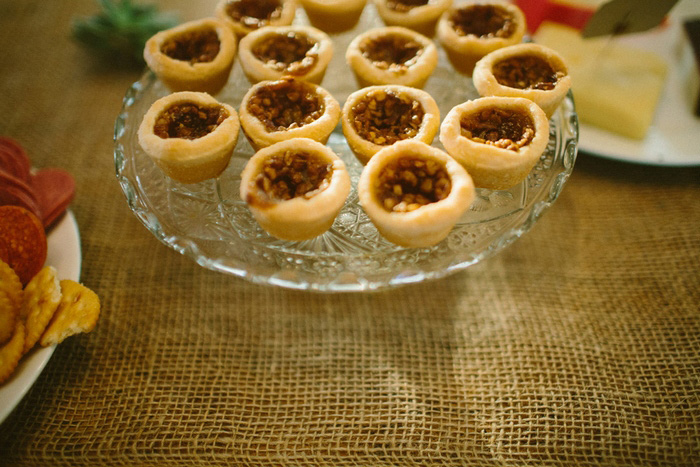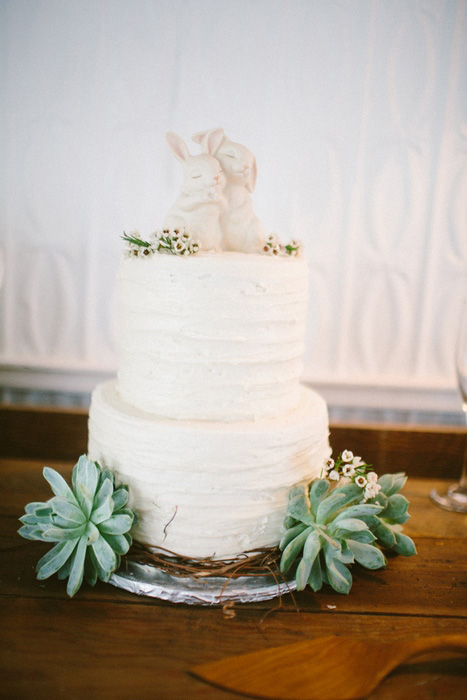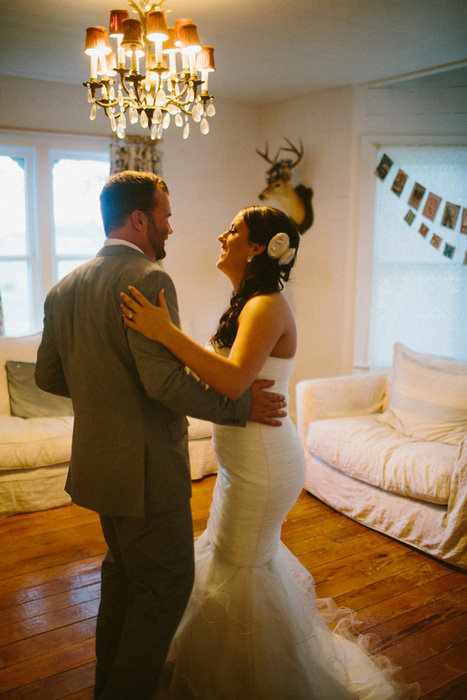 What advice do you have for couples who are considering an intimate wedding?
Hire a fantastic photographer and videographer; not only someone who captures great images, but someone who makes you comfortable and can tell the story of your experience. Now that the day is over, we are so thankful we have photo books and movies to share with all of those who weren't there. We almost chose not to hire a videographer, but wanted to be able to share the essence of the day with everyone. Also, if this is something you are considering, DO IT! You can always go back and have a giant anniversary party later, but being able to remember every sweet detail of your wedding day is priceless.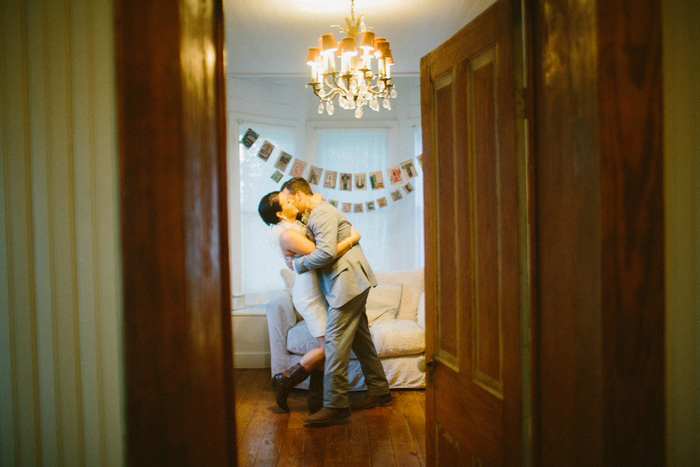 Vendors: 
Photographer: Ryan Price
Videographer: Clayton Stringer Productions
Venue: The Prairie by Rachel Ashwell
Cake: The Garden Market & Bakery 
Flowers: Moose Feathers Florist 
Dress: Sergio Armas 
Earrings & Bracelet: Kendra Scott
Groom's Suit: J.Crew 
Make-up: Thalio Beckham Makeup Artistry 
Decor/gifts/mementos: Various Etsy shops