Iowa native Chad and California girl Terry met and fell in love in Brooklyn. Naturally, wanting to show off the neighborhood that brought them together and where they now live, the couple set out to find the perfect restaurant venue to accommodate their 45 guests on their wedding day. Martha Restaurant in the Brooklyn neighborhood of Fort Greene was the perfect spot.
After a simple civil ceremony at the City Clerk office with just their very closest family and friends present, the couple and all of their guests congregated at the restaurant for dinner and cocktails, and an evening of merriment and memories to last a lifetime.
A huge thank you to Sheena at UNIQUE LAPIN Photography for sending over all the photos of the radiant bride and groom so we could share them with you today!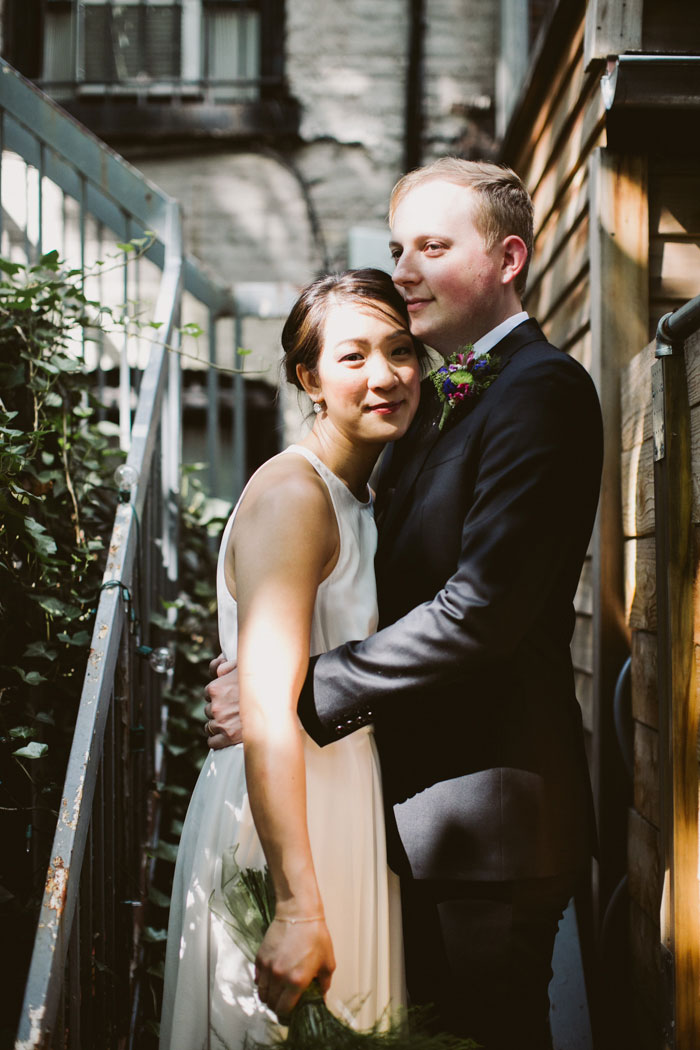 Terry, 30 & Chad, 30 
Location: Brooklyn, NY
Wedding Date: July 24, 2015
Number of Guests: 45 guests
Wedding Cost: $15,000 total (for NYC celebration)
Wedding Ceremony Location: City Clerk office, NYC
Wedding Reception Location: Martha restaurant in Fort Greene, Brooklyn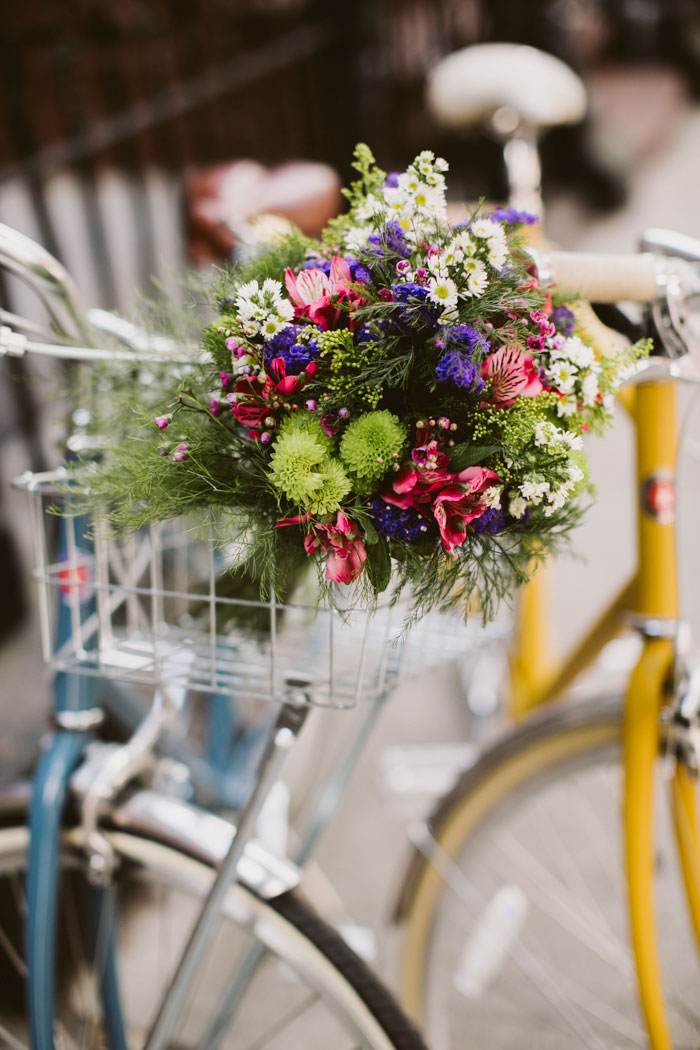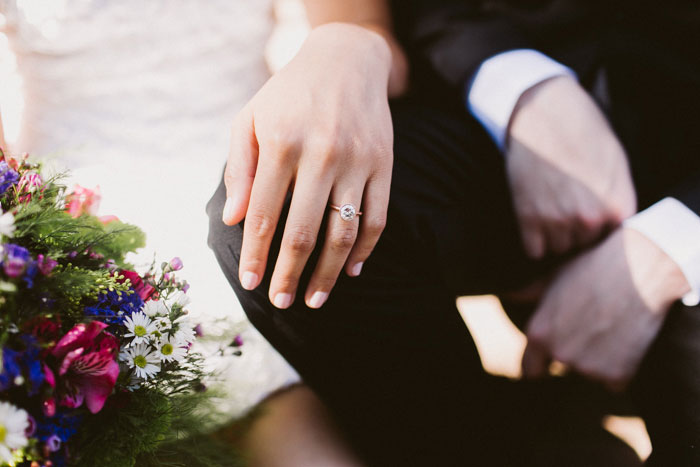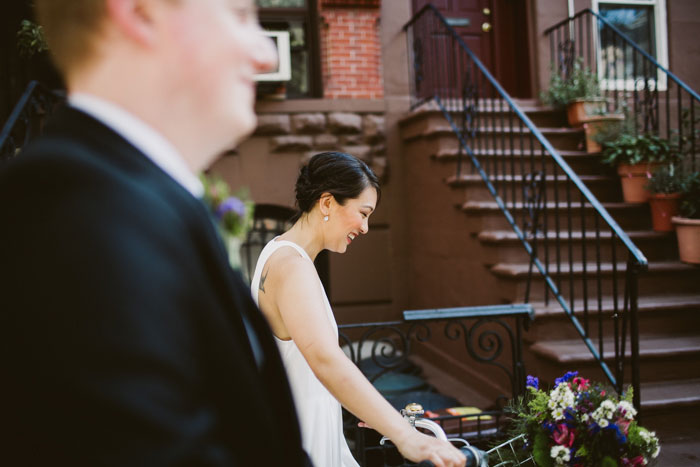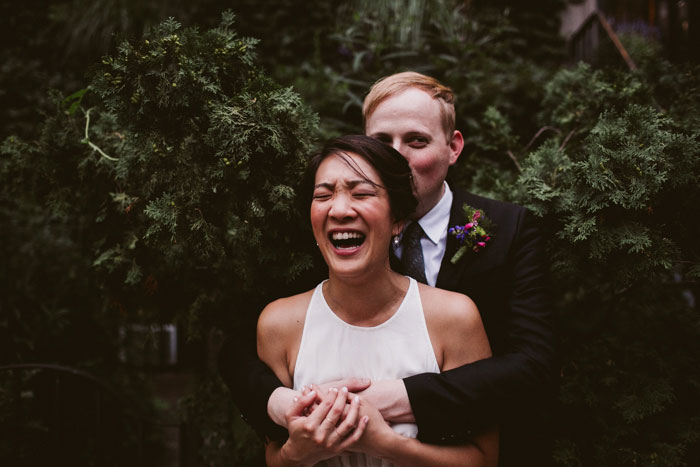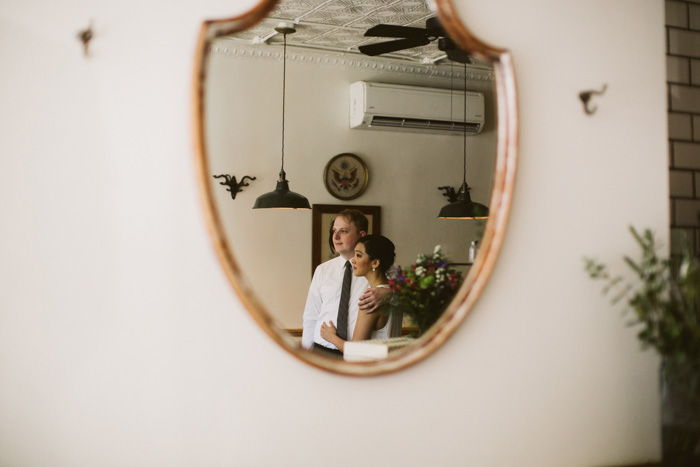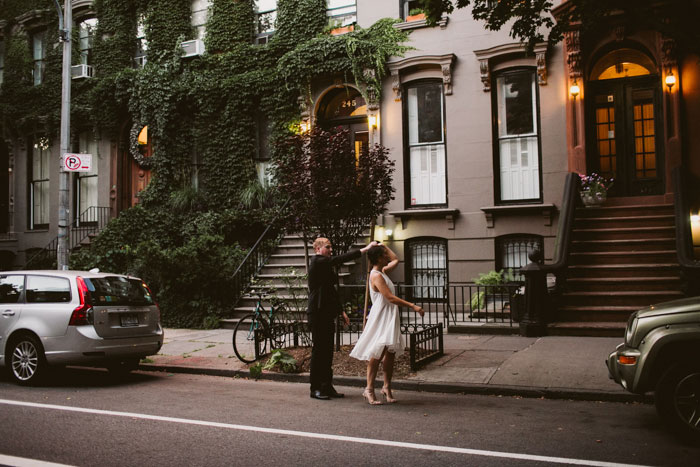 Why did you have an intimate wedding?
When discussing our plans, we knew immediately that we did not want a big, traditional wedding in a church. We wanted to keep things very simple and intimate, and for our guests to really enjoy themselves and be able to spend quality time together. The first step was to pare down the invite list as much as possible. Once we did that, we were able to look at restaurant venues to accommodate the 45 guests.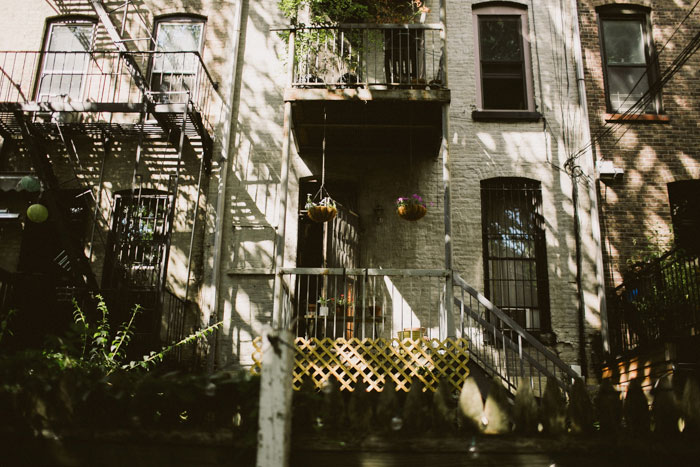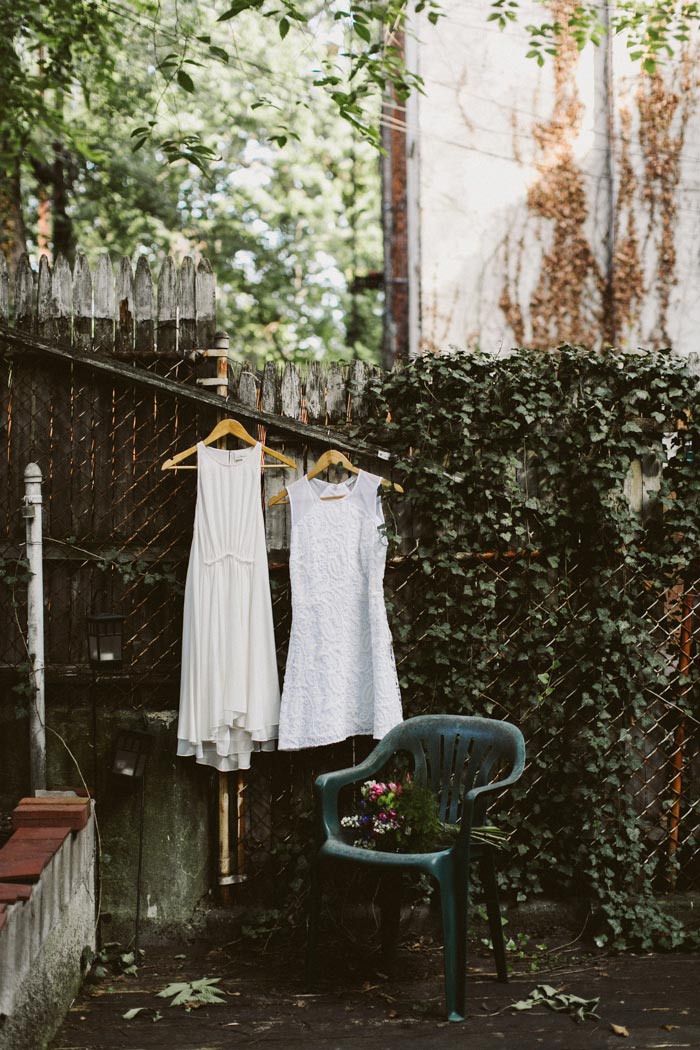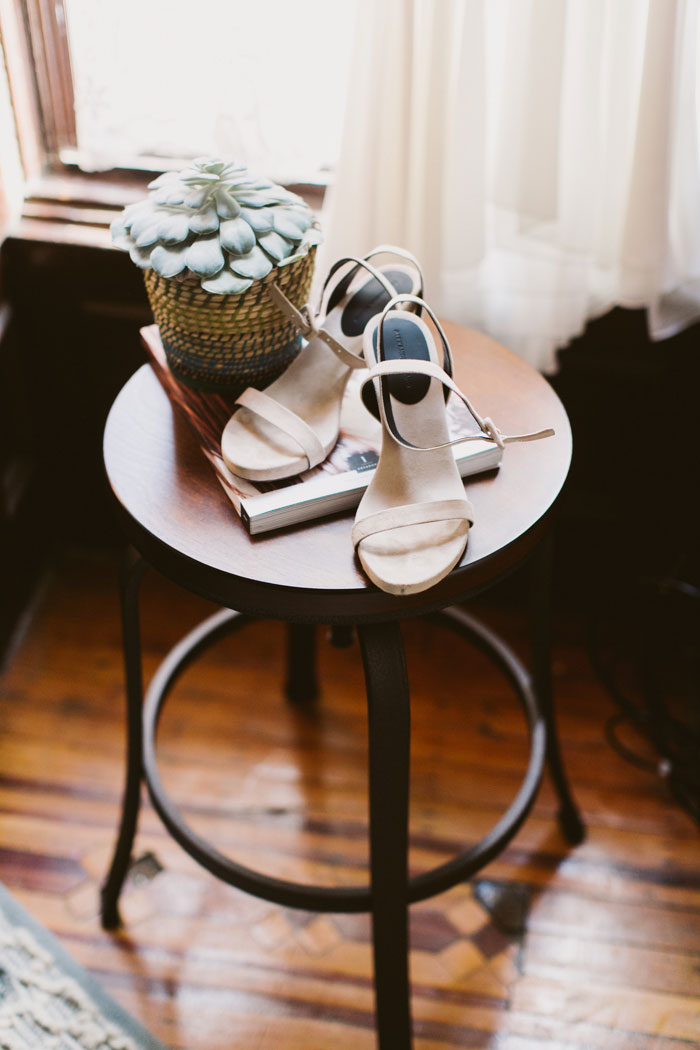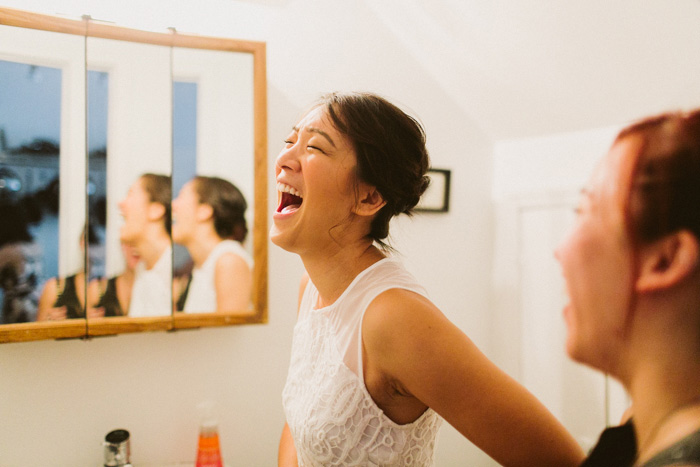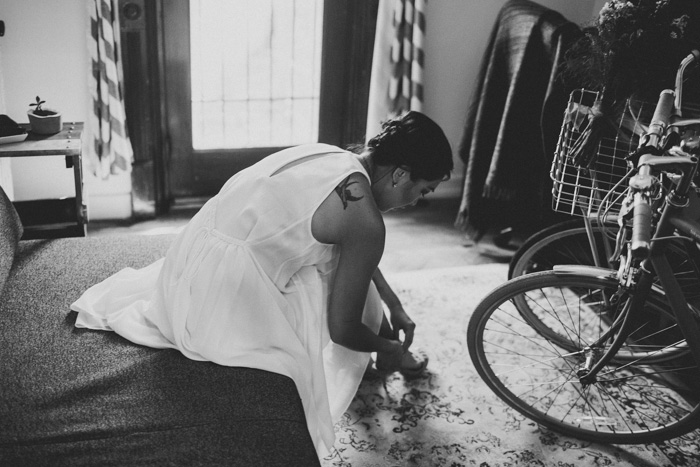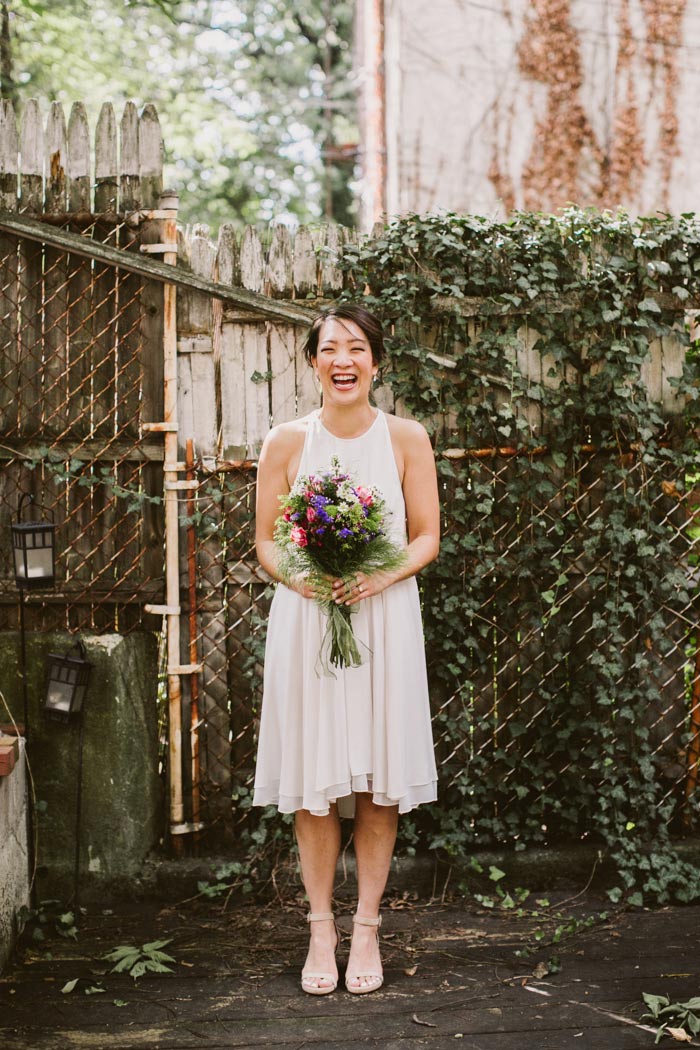 What are some of the challenges that you faced planning an intimate wedding?
From the beginning, we knew using a restaurant would be the way to go as they'd be able to supply furniture, food, ambiance, and the venue space. It was just a matter of choosing the right restaurant, which was a difficult task. Since we met in Brooklyn, we wanted to find a restaurant in Brooklyn and have everyone enjoy the neighborhood where we fell in love and now currently live. Additionally, we wanted to find a restaurant that matched our aesthetic and vibe and where the staff were people we'd actually want to hang out with. Martha was perfect because it met all of the criteria we had on paper, but the staff also went above and beyond in ensuring our guests had a great time and were taken care of.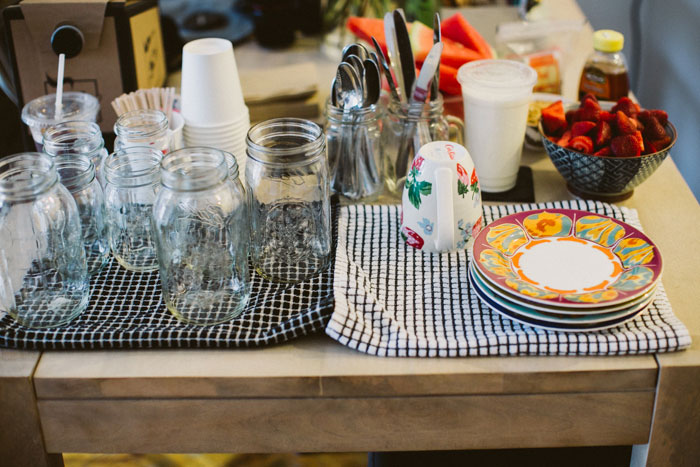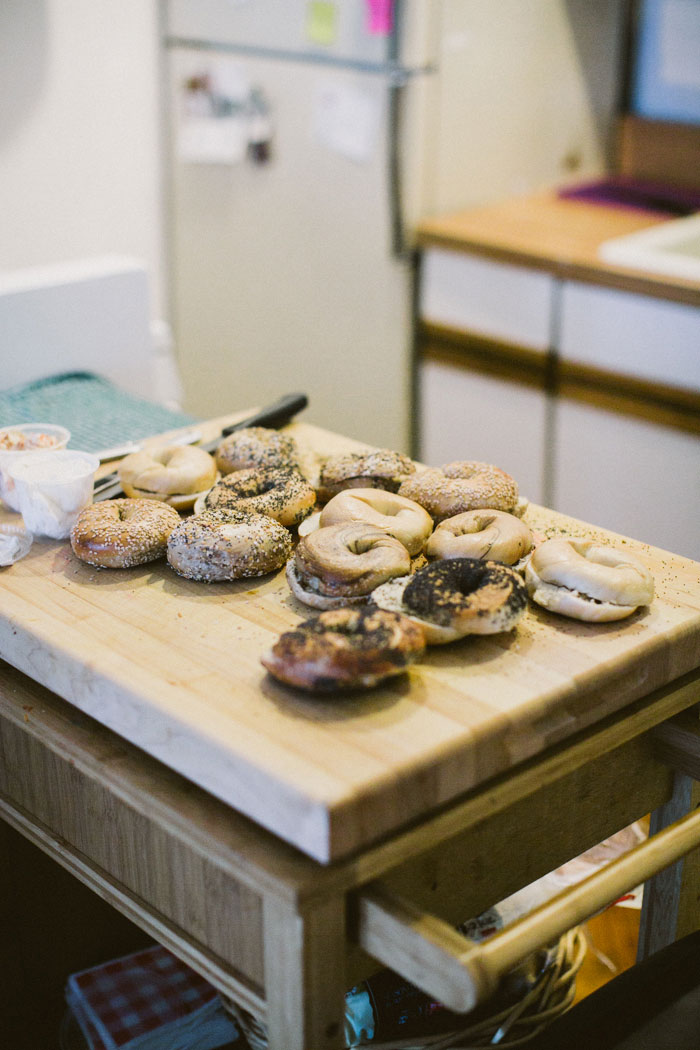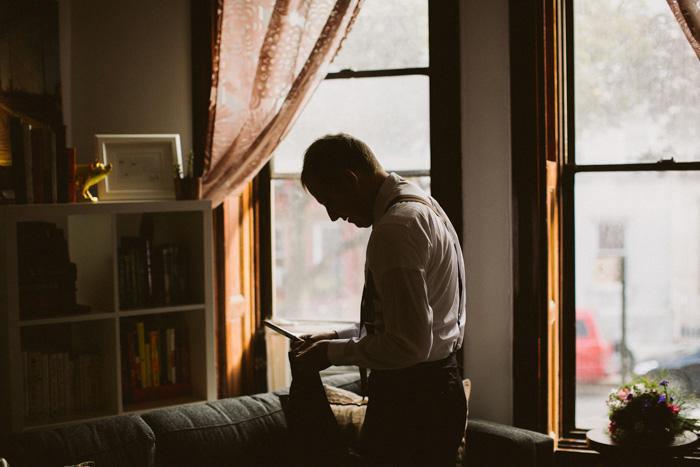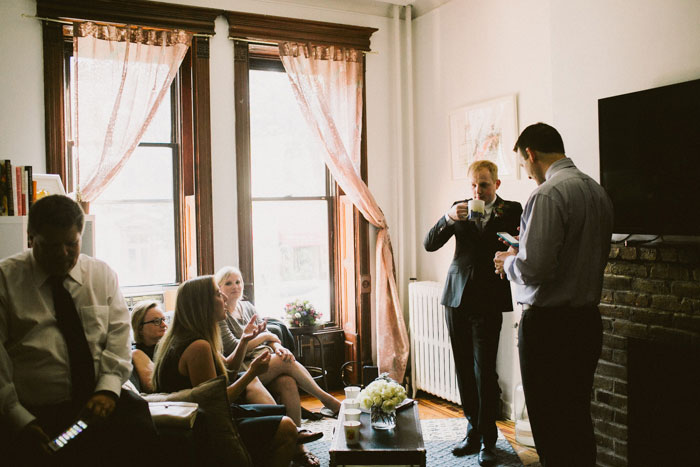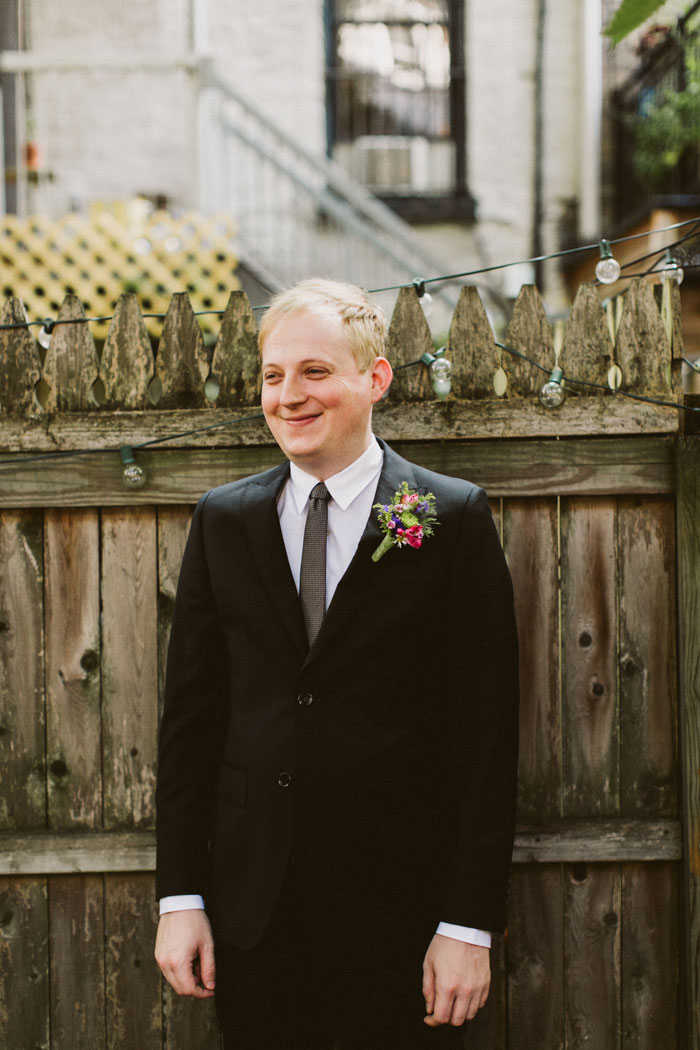 Was it difficult to pare down the guest list?
It was actually much easier to put together a list of 45 guests than it would have to make a 100+ guest list. With 45 guests, you really prioritize the people you absolutely must have with you on your wedding day, and all the acquaintances you normally would feel bad not inviting are obviously going to be left off.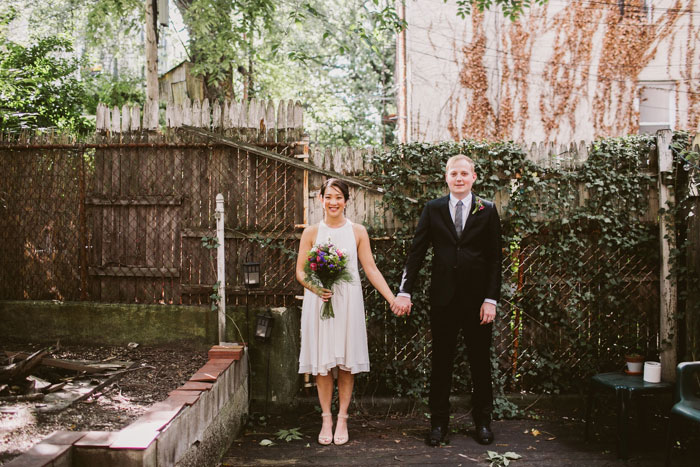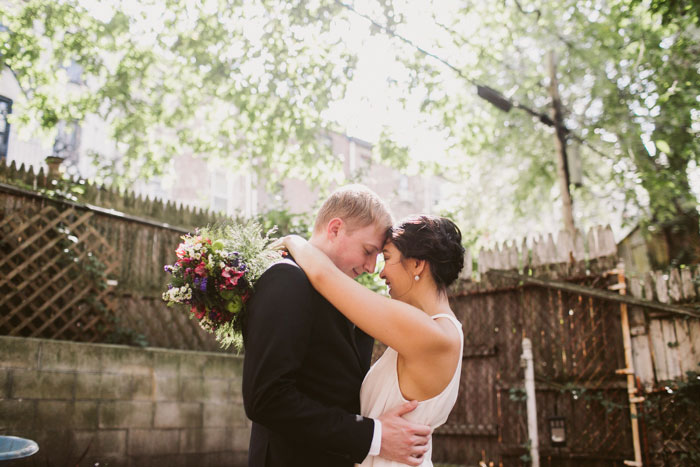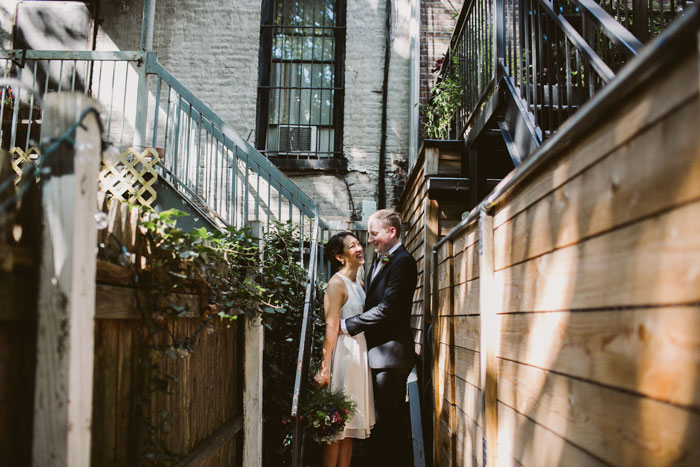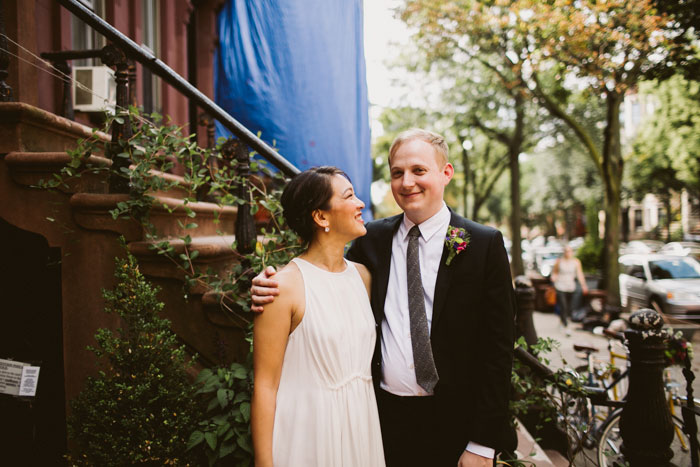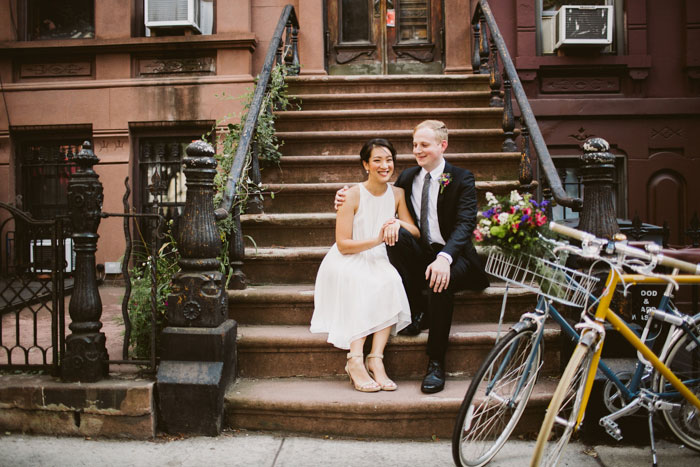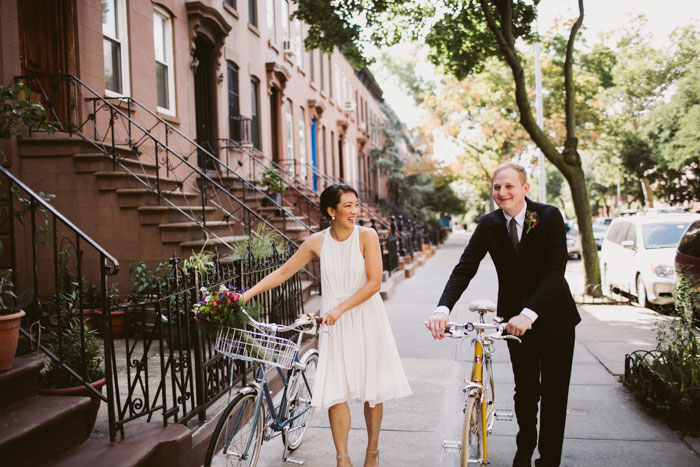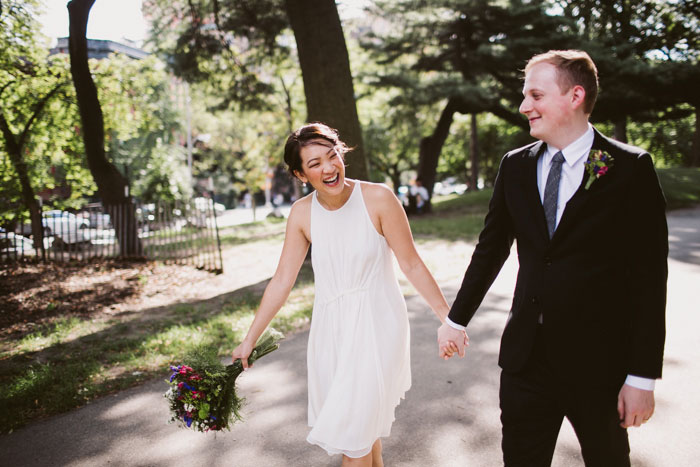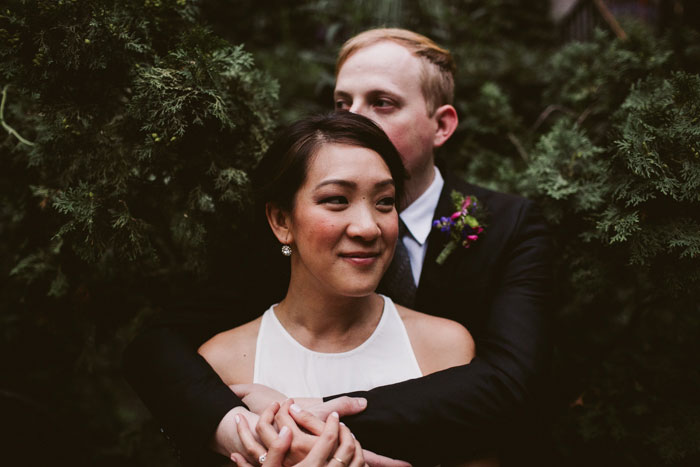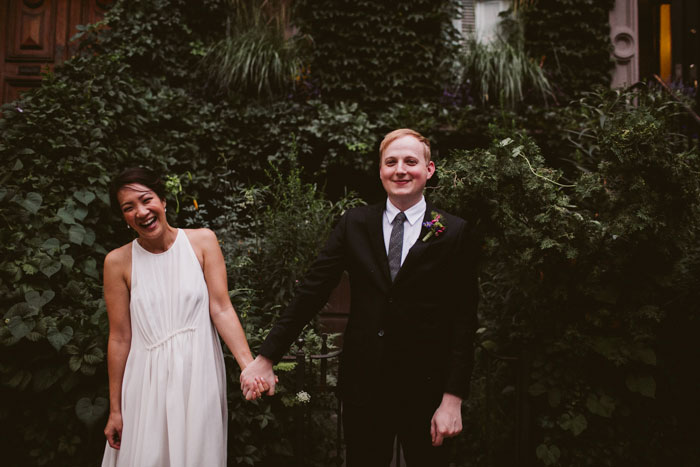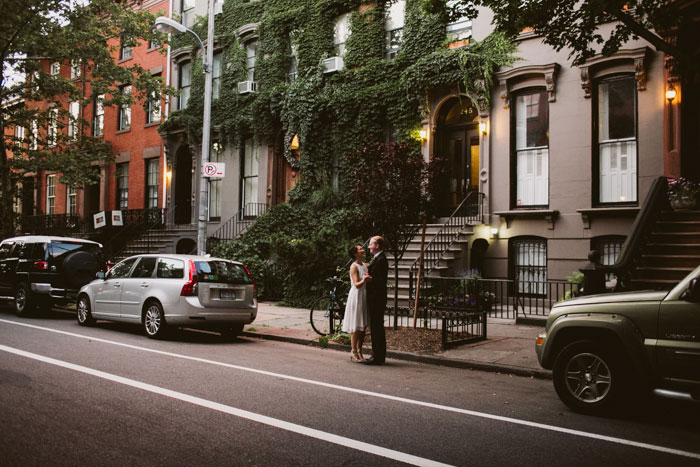 Did you have any 'issues' with the small guest list from friends and family? If so, how did you address them? 
Since we have family and friends in New York (where we currently live), Iowa (where Chad is from) and, California (where Terry is from), and Taiwan (where Terry's family lives), we decided to have intimate celebrations in multiple cities. This really enabled us to keep our guest lists fairly small in each location. We had the lovely wedding celebration in New York (courthouse and dinner), a Chinese banquet dinner in California, and then our immediate family met in Taiwan so we could spend time together. It was really a wonderful way to do it as we were able to visit older family members who were unable to travel and make sure they felt included in the celebration.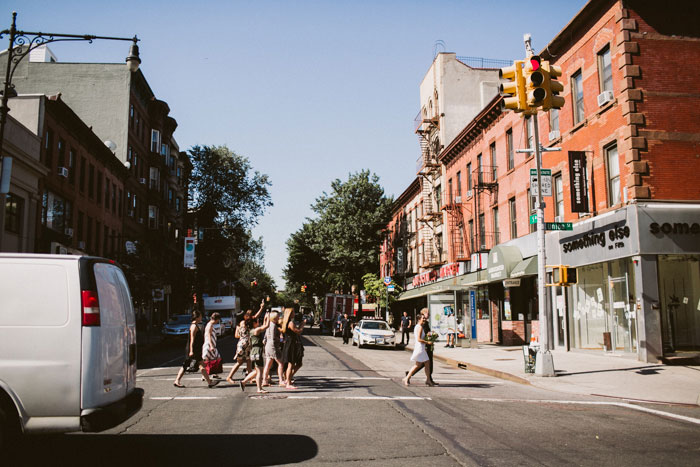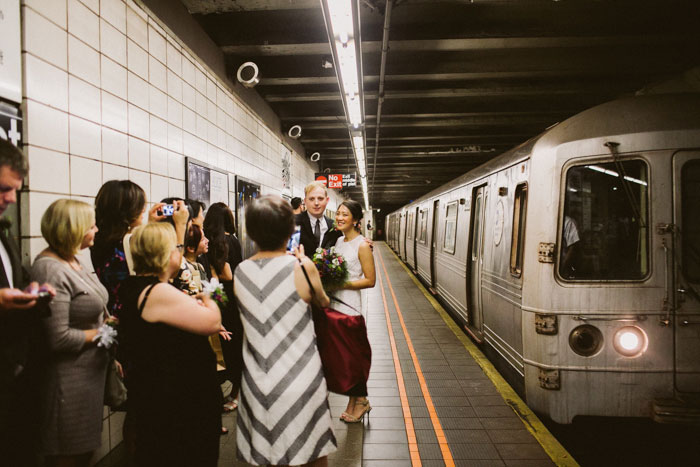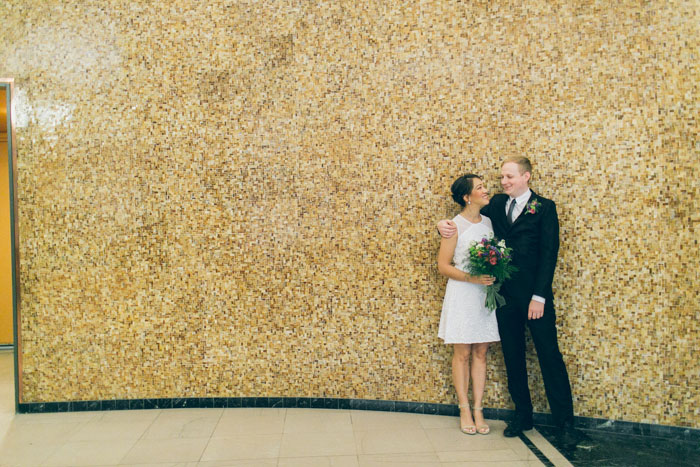 What were the highlights of the ceremony?
As for the courthouse ceremony, we took our guest list and cut it down even further to just our very closest friends & family. That was a very special moment for us, getting married at the courthouse and being surrounded by loved ones.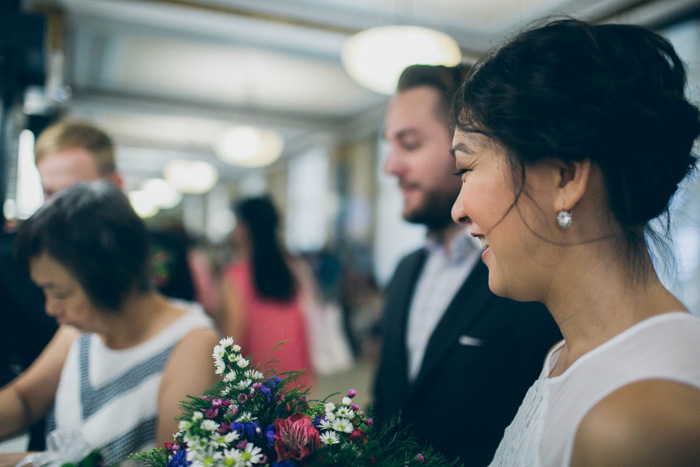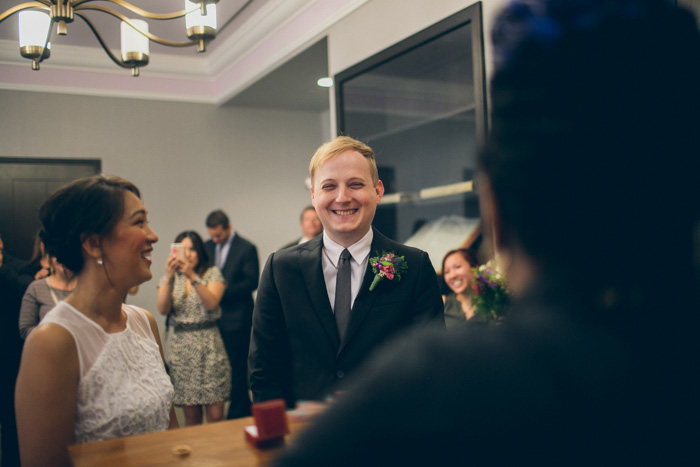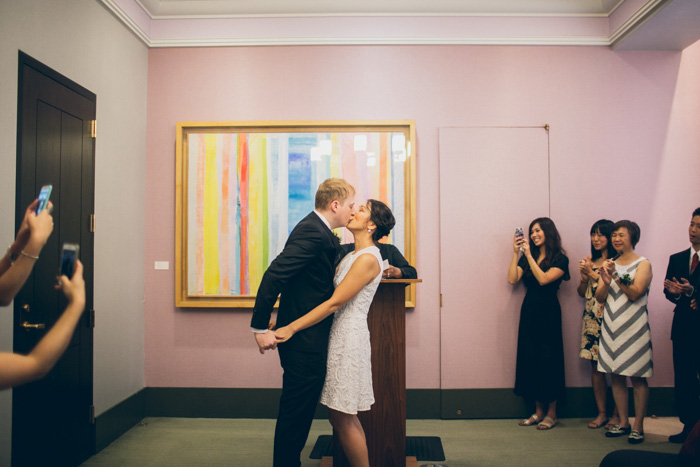 What were the highlights of the reception?
When all the guests had arrived at Martha and were seated, we wanted to welcome everyone with a quick toast. However, in the middle of our speech, Lil John & The East Side Boyz song "Get Low" came on. The entire restaurant went quiet and we all heard the lyric "til the sweat drop down our balls" loud and clear. Everyone burst into uproarious laugher and we all sang along for a bit. Needless to say, it halted our welcome toast, but it was very memorable and we wouldn't have changed a single thing.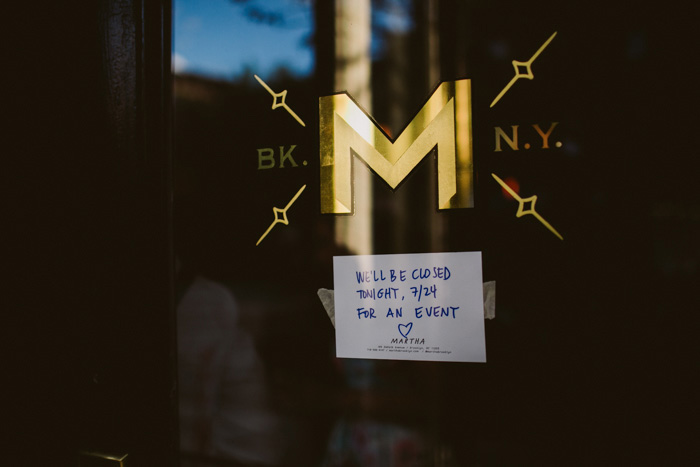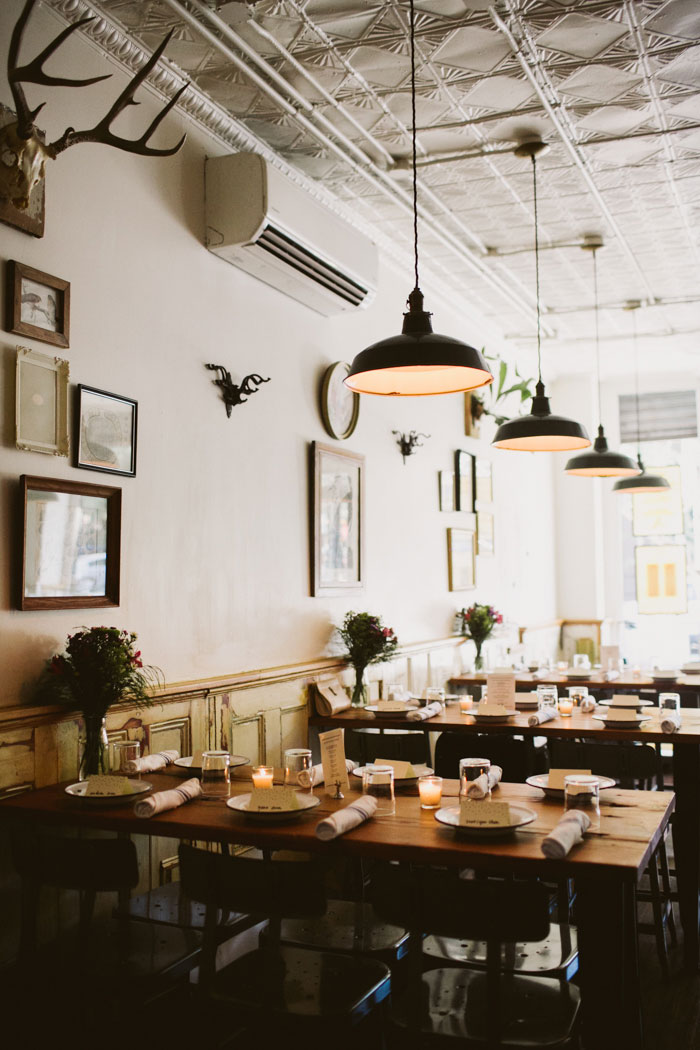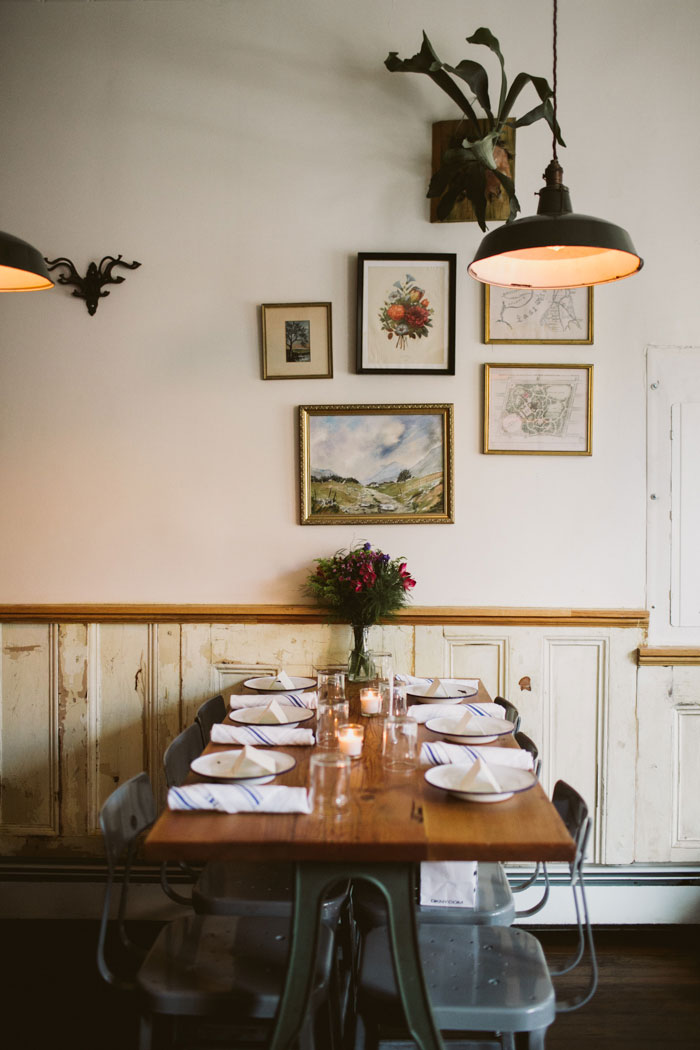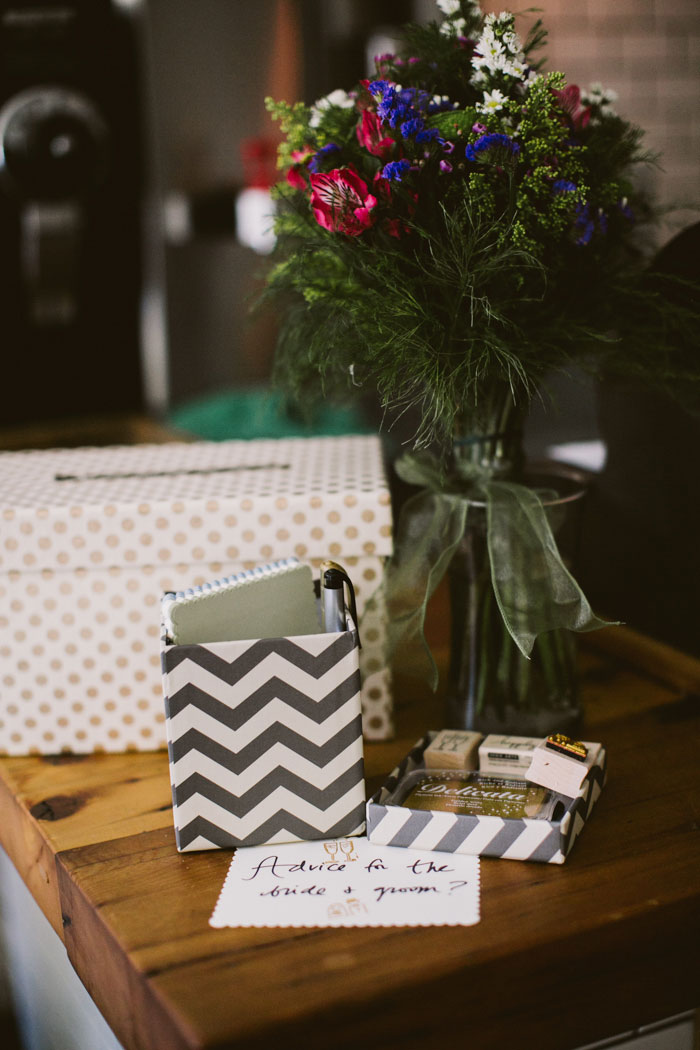 What was the best thing about having an intimate wedding?
While the details – flowers, dresses, suits, invitations, etc. – are all representative of who you are as a couple, don't forget that the real reason for the wedding is to be able to have friends and family together in one space to celebrate your love. We're so glad we kept our wedding plans and details to a minimum so we were able to stay relaxed and maximize time with all of our favorite people.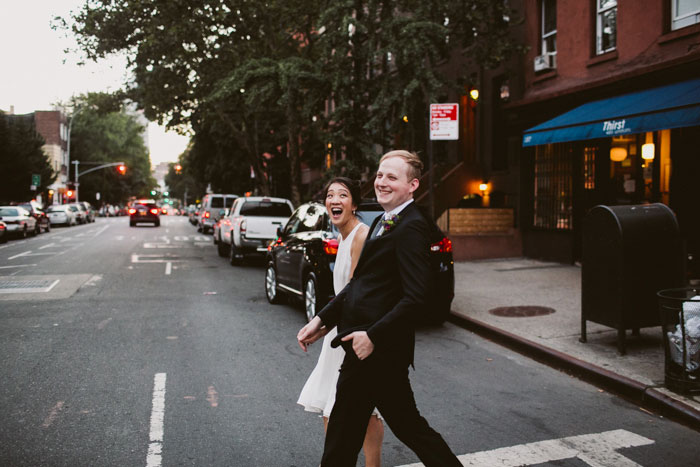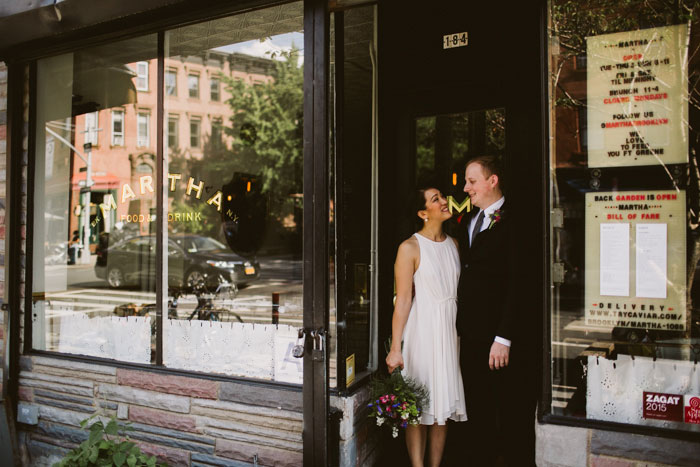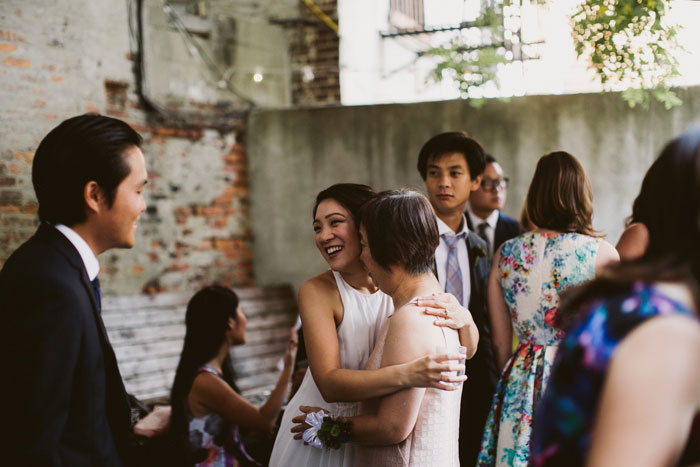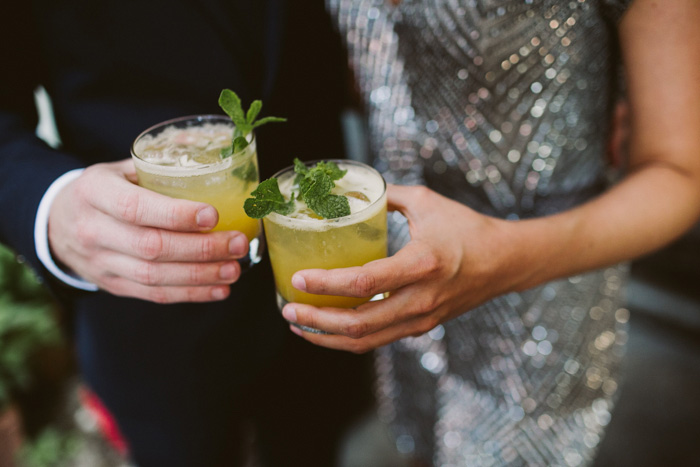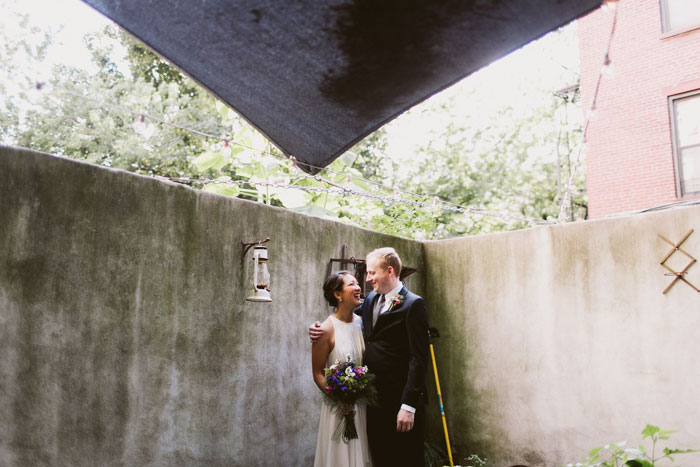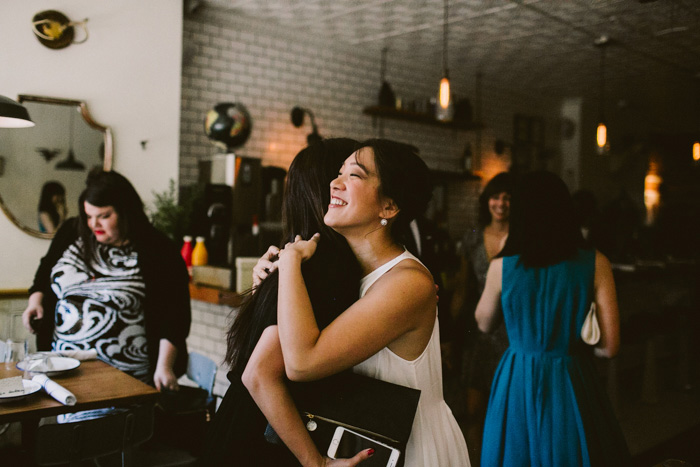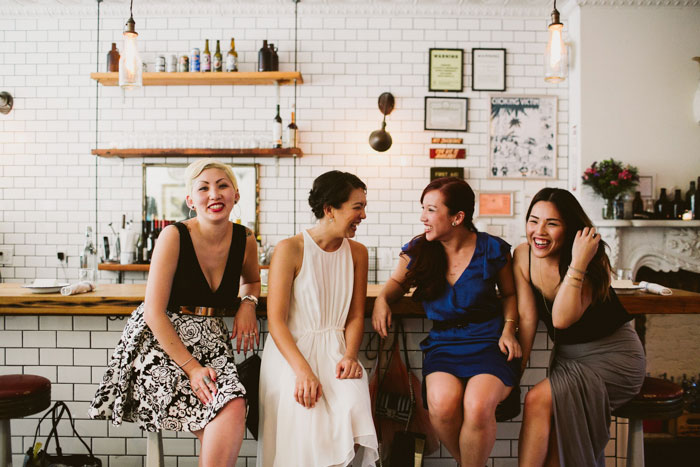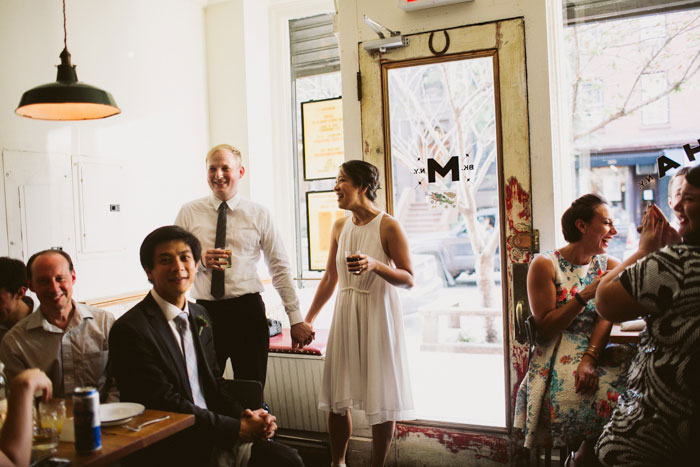 What advice do you have for couples who are considering an intimate wedding?
Really take a moment to sit with your partner and discuss what is important. It's impossible to have everything in a wedding – after all, it's just a few hours. Avoid driving yourself crazy adding too many details. After the wedding is over, you'll look back and remember the moments that were created organically with your guests and loved ones. Those moments can't be planned, so allow yourself opportunities for those moments to flourish and don't overplan.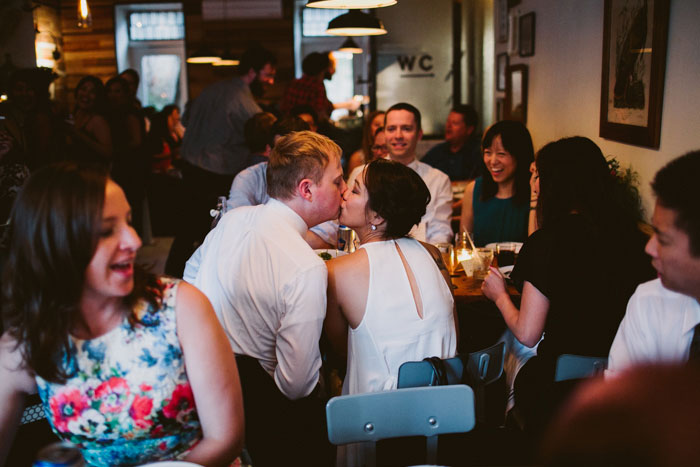 Vendors:
Photography: UNIQUE LAPIN Photography
Wedding Venue: Martha Restaurant in Fort Greene, Brooklyn
Planner: Just the bride & groom!
Floral Design: Floral Creations by Lina
Wedding Dress: For the courthouse ceremony in the morning, white dress by Sandro. For the evening dinner festivities, white dress by 3.1 Phillip Lim
Bride's Shoes: Alexander Wang
Hair & Make Up: Jessica Fooskas
Groom Attire (suit & shoes): Indochino
Catering: Food and dessert (seasonal pie) was prepared by Martha
Invitations And Day-of Stationery: Created a Squarespace website with all the wedding information
Party Favors: Martha restaurant prepared delicious treats for everyone to take home