Watermelon is the ultimate summer refresher. As the scorching days come in there's nothing better to beat the heat then a cold slice of fresh watermelon. For a summer wedding we love incorporating the fruit not only into the menu but also using the color palette in the decor.
Serving mini slices of watermelon on sticks will keep your guests cool and refreshed on a hot day. If you're looking for creative ways to dress your table, then using some fresh fruit is a very seasonal option. Stick to the same palette by opting for pomegranates and strawberries to accompany the watermelon display.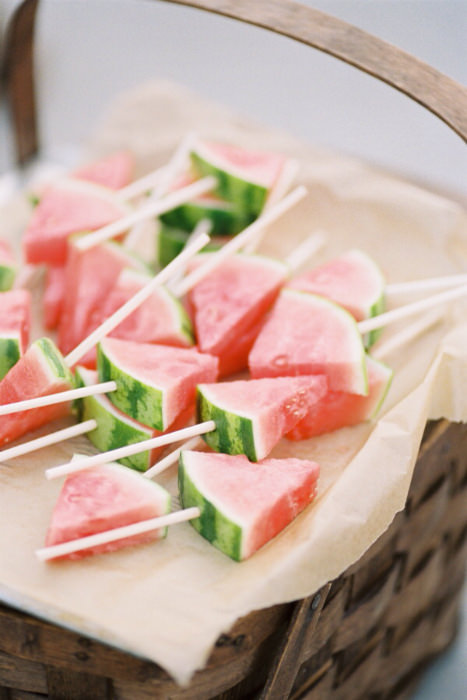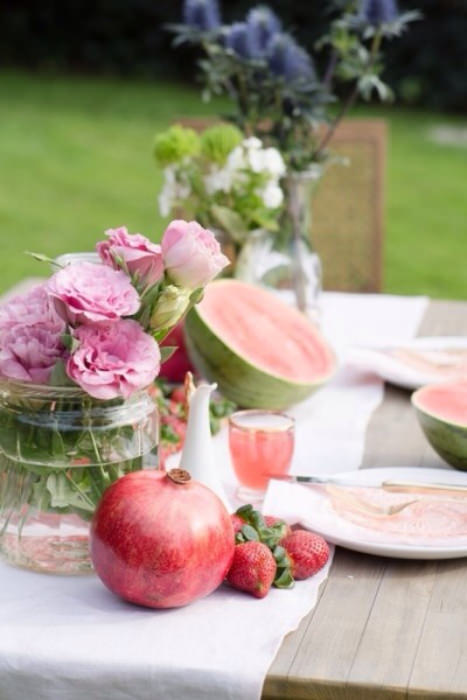 For a cooling signature drink; a watermelon cooler served with lime and melon balls will be ideal.
Carved fruits are very hit-and-miss, they seem to recall visions of bad seventies dinner parties or great flashbacks from exotic vacations. Turn a watermelon into a stunning sign with carved floral details. Pick up the greens and pinkish-red hues from the popular fruit and incorporate them into your floral centerpieces.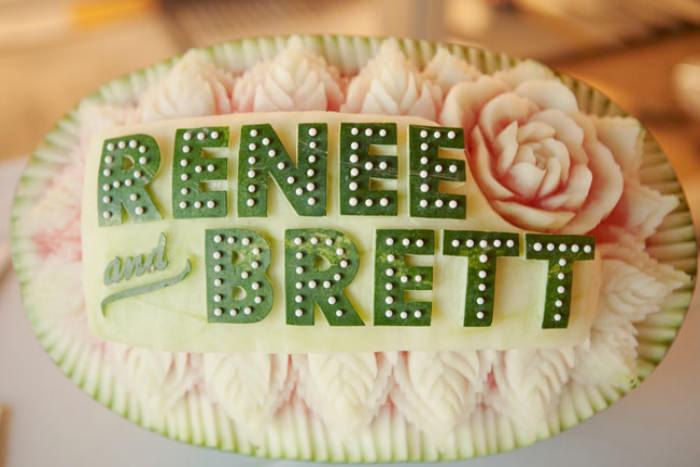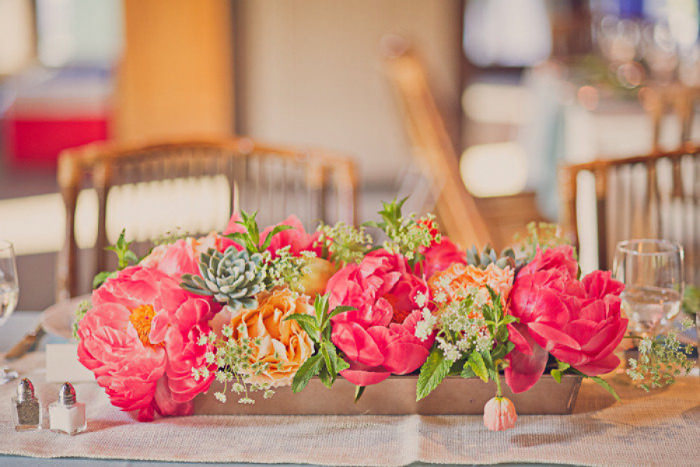 This is a seriously charming save-the-date card, don't you think?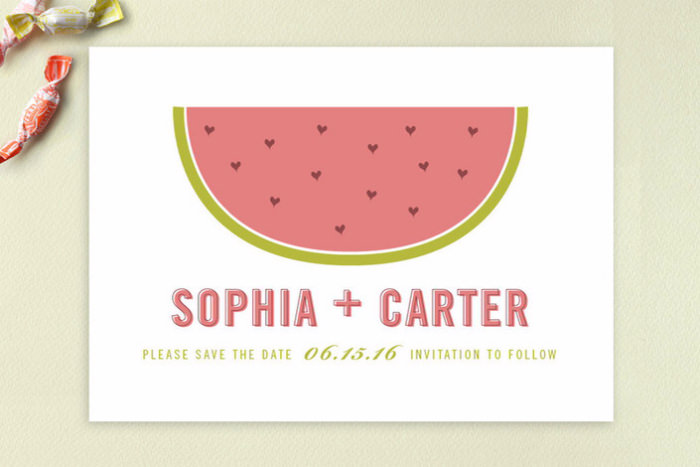 To stick to the classics, a fruit salad is a perfect menu addition for an outdoor wedding.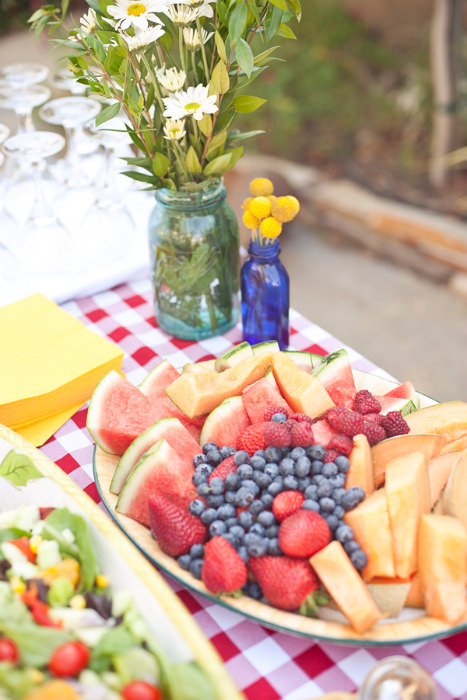 Get as much out of your watermelon as possible by creating a vase to use as a centerpiece.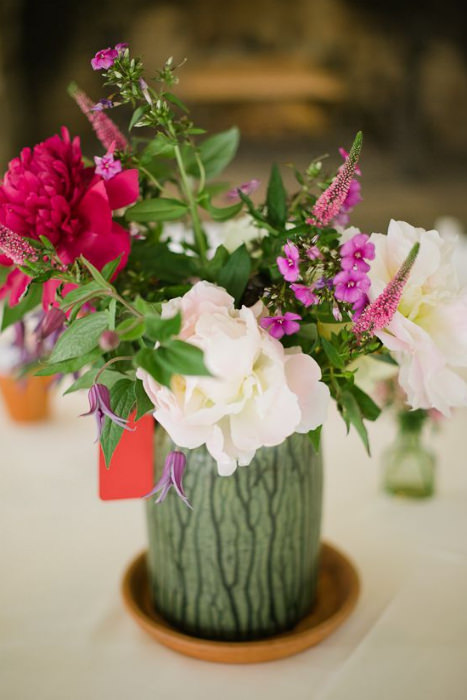 Surely you can't have a barbecue without watermelon? We're huge fans of outdoor BBQ weddings in summer; especially low-fuss family style buffets. A pink bouquet with touches of green and a tiered ombre cake are both reminiscent of watermelon tones.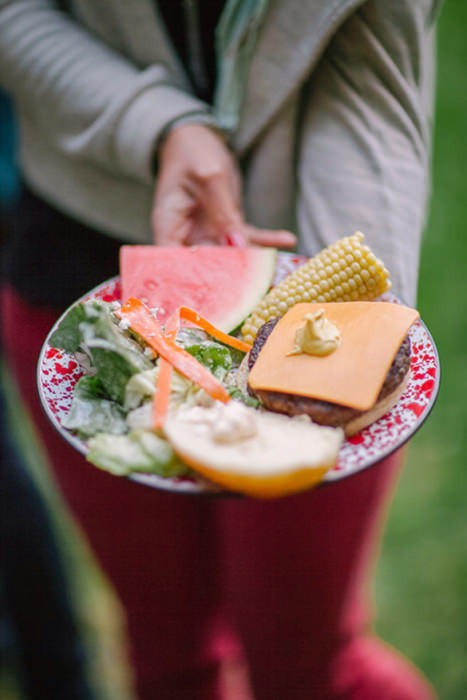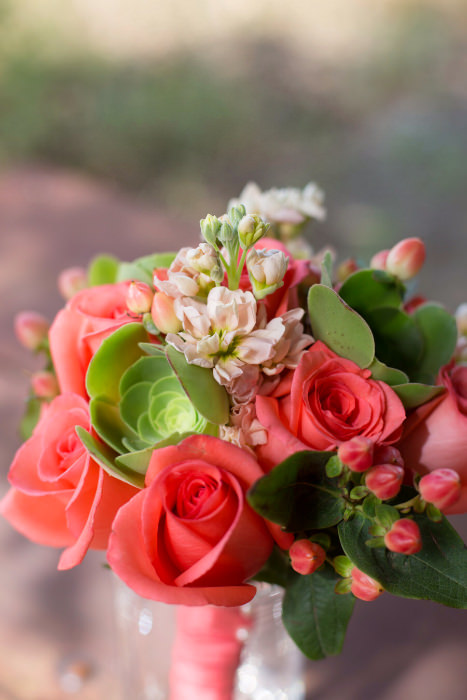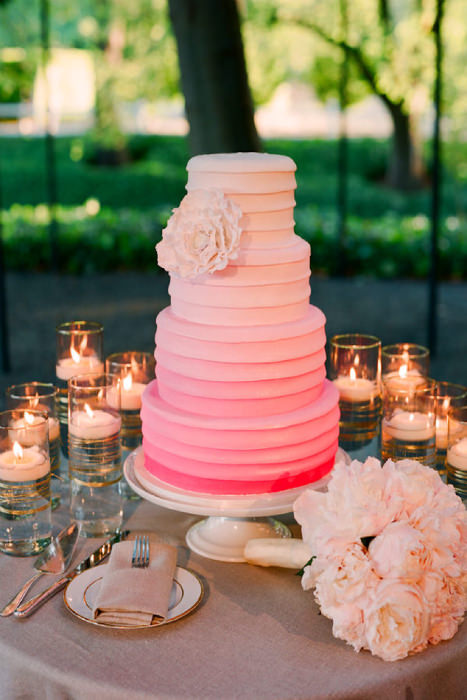 To add a dose of vivid color, bright bridesmaid dresses are a stunning choice. They work well with a watermelon inspired color palette and look great with the dark green leaves in a bouquet.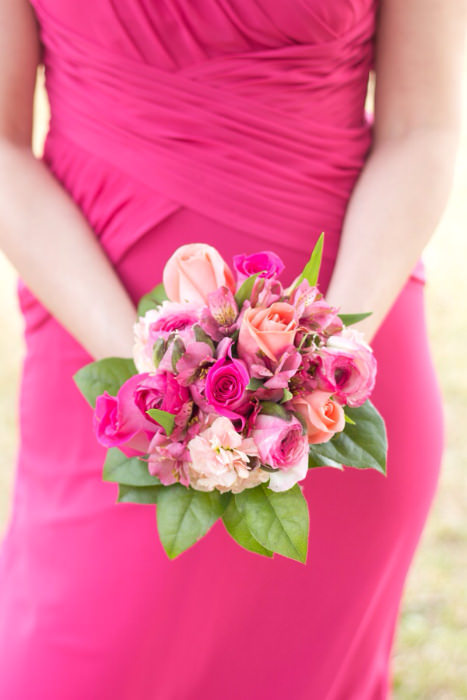 Photo one: carolinetran.net; Photo two: andreadozier.com; Photo three: recipechart.com; Photo four: ventolaphotography.com; Photo five: doveandsparrow.com; Photo six: minted.com; Photo seven: inspiredbythis.com; Photo eight: carolinelimaphotography.com; Photo nine: mattedgeweddings.com; Photo ten: annawu.com; Photo eleven: jubileelauevents.com; Photo twelve: pinterest.com