It can take countless hours to decide on the style of escort cards that you want. Once you have it figured out, you have to spend more time choosing favors. Why not make your escort cards work harder by doubling them up as favors? It's a great way for your guests to use their "escort cards" again and it will also help to cut your wedding budget. We've picked out 10 ideas for escort card favors.
1. Lavender Bundles 
Lavender looks and smells divine and makes for a great gift. Tie them with a ribbon and a name tag to use them as escort cards. You can also work them into your color palette and decor too when you display them.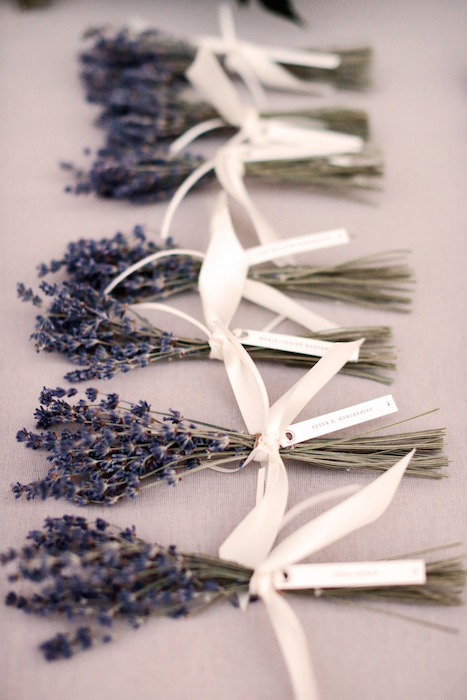 2. Plant Pots
Potted plants are a lovely idea as they continue to grow after your wedding day. These mini succulent pots only need a small flag with names and table numbers to transform them.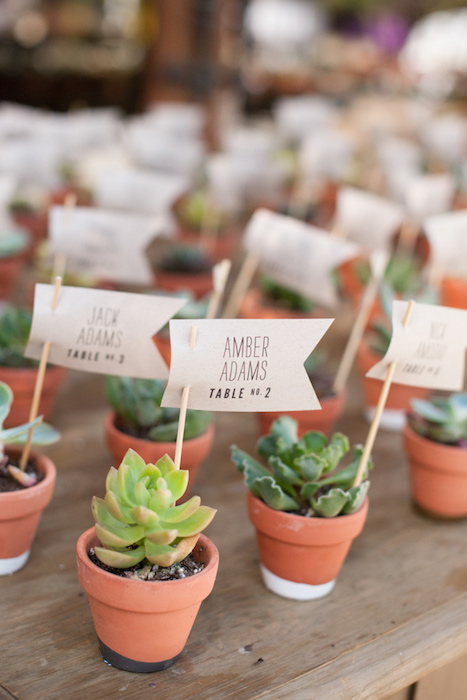 3. Salt with a Twist 
Edible favors are much appreciated, especially ones that can be used in the kitchen after the wedding. You can make large batches of flavored salt in advance and transfer them into individual favors.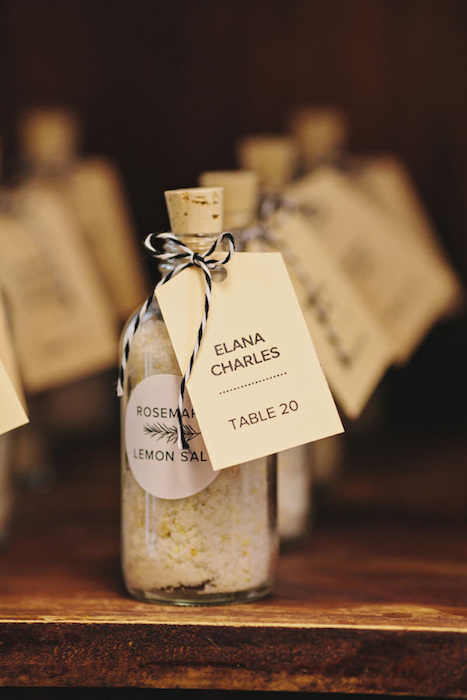 4. In a Teacup
You can never have enough teacups! Especially, pretty ones. These favors create a lovely display. If you want to spend more on the teacups to ensure their quality, having them double up as escort cards makes sense.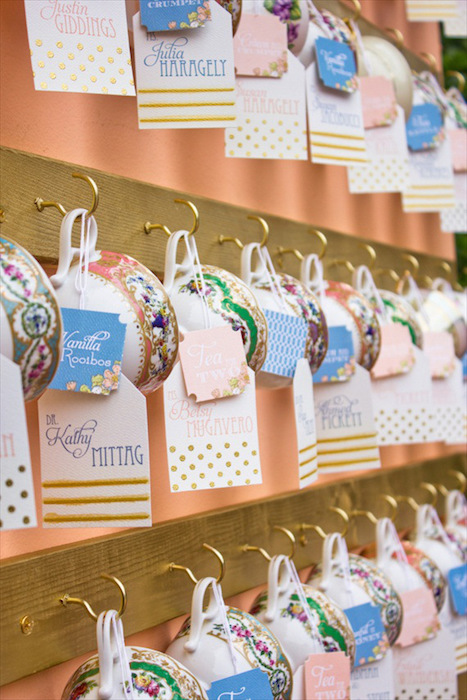 5. A Compass 
For a camp or travel themed wedding, a compass will work well. You can also keep it compact by fitting the names into the lid.
6. Macarons 
A sweet treat is always welcome as a pick-me-up before your reception gets going. Macarons will add to your decor, especially for a regal theme or if you're having a dessert only reception.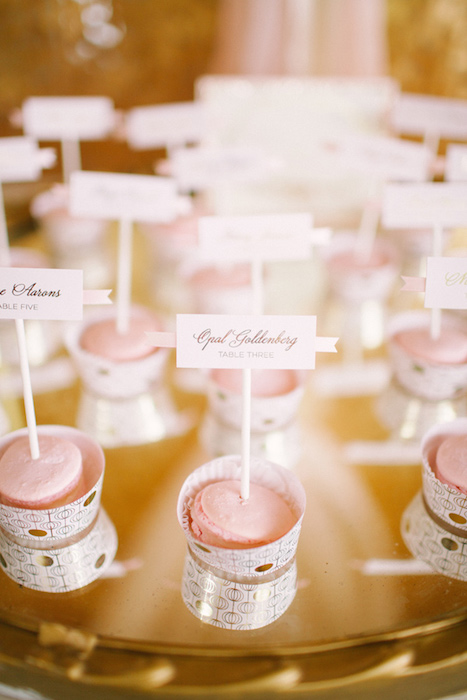 7. Bottle Opener
You can never find a bottle opener when you need one. This one has a tongue-in-cheek saying on it which helps to add a personal touch. These would look great for a brewery wedding.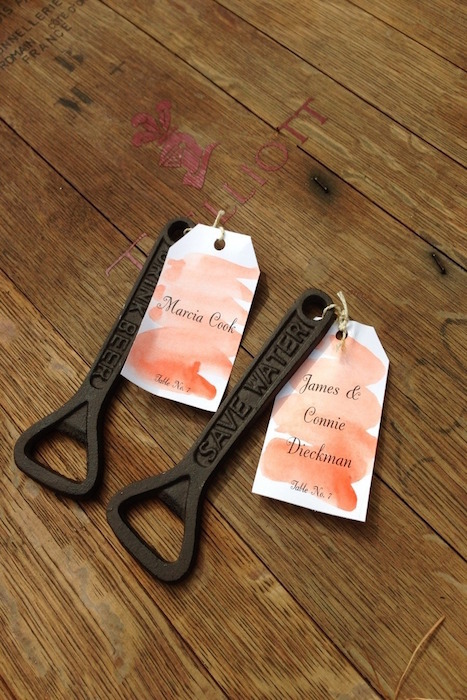 8. Infused Olive Oil 
Olive oil infused with rosemary is a great gourmet gift. By decanting them into small bottles they can be used as favors and escort cards by adding a tag. It's a nice way to add something homemade to your wedding.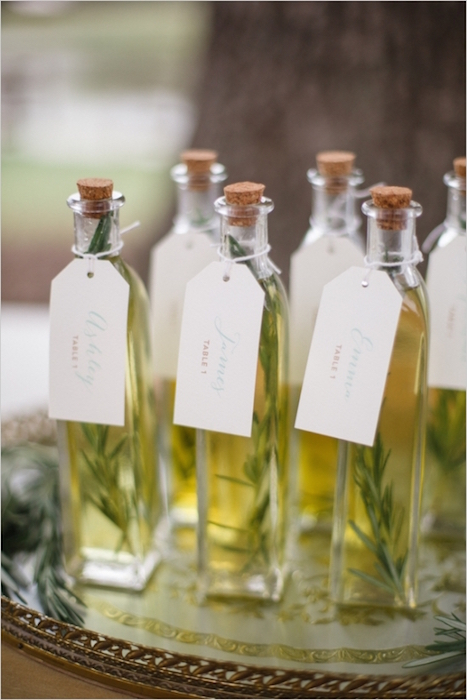 9. Chocolate Bites 
Chocolate doesn't even need a reason, and for a wedding on a budget this is the way to go.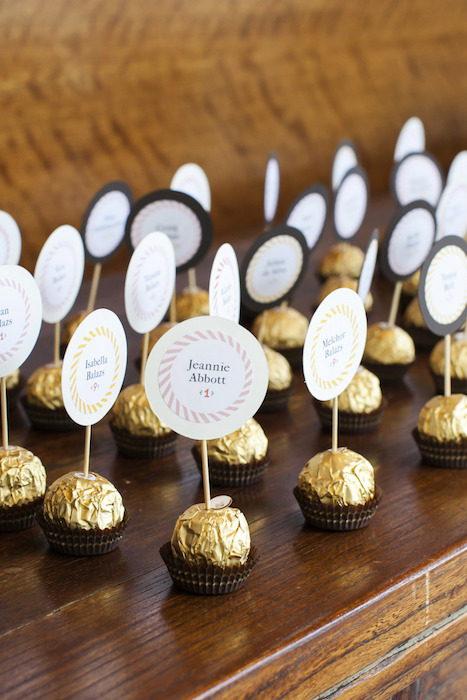 10. Second-Hand Books 
This is such an exciting way to give guests a meaningful gift. Second-hand books are inexpensive favors for a literary wedding, it will also be fun for your guests to find their names and see what book they have waiting for them.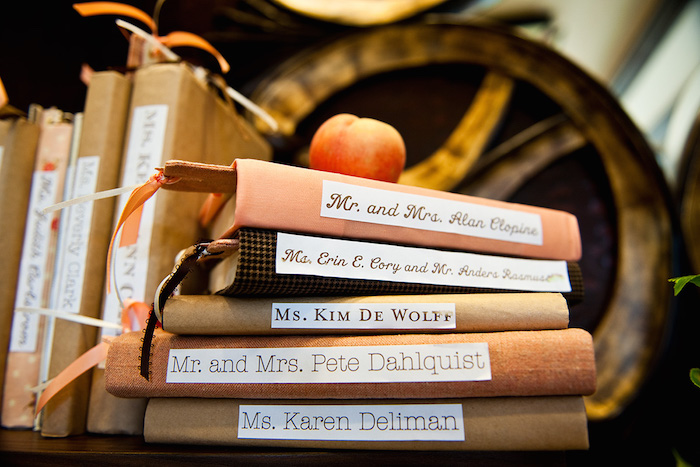 Photo one: anetamak.com; Photo two: shewanders.com; Photo three: cleanplatepictures.com; Photo four: emmalinebride.com; Photo five: agneslopez.com; Photo six: ruffledblog.com; Photo seven: stylemepretty.com; Photo eight: weddingchicks.com; Photo nine: tanyasalazar.com; Photo ten: Amorology Weddings