If you're a fan of craft beers and rustic venues we've found the perfect venue for you. Choosing a brewery for your wedding gives you the opportunity to work with a raw space that can be personalized to your own taste. These spaces usually come with a unique history, and if it's a working brewery then also great beverage ideas too.
You can adapt the space by working your own theme or colors into it. There doesn't have to be a focus on beer or brewery related ephemera, if that isn't your style. A classic silver, grey and white palette will contrast well with the brick walls and wooden details.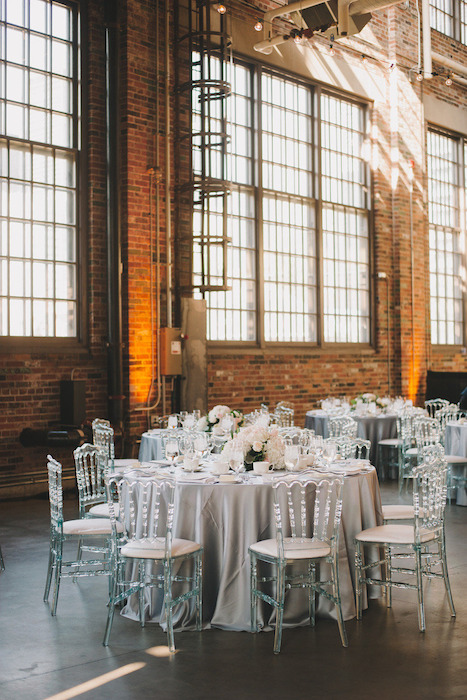 Use the authentic details in the brewery to really make your photographs stand out. Also, tie in your centerpieces or table decor with the tones around you. Play with the dark browns and neutral colors by using burlap and brown paper bags. A chalkboard above the bar with the chosen drinks that will be served on the night is a nice way to get people talking about the brewery's beverage selection.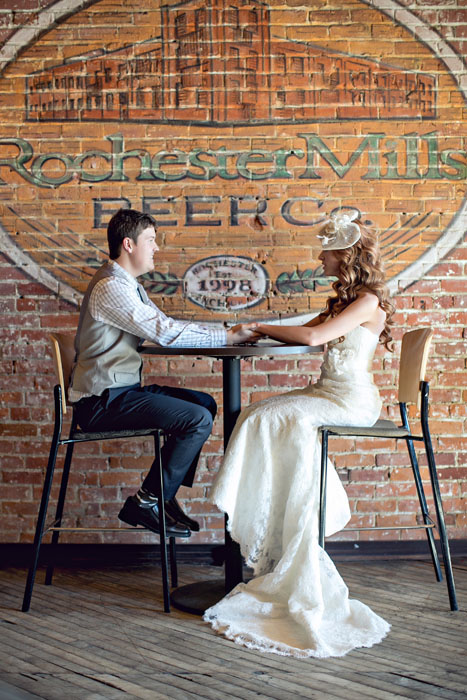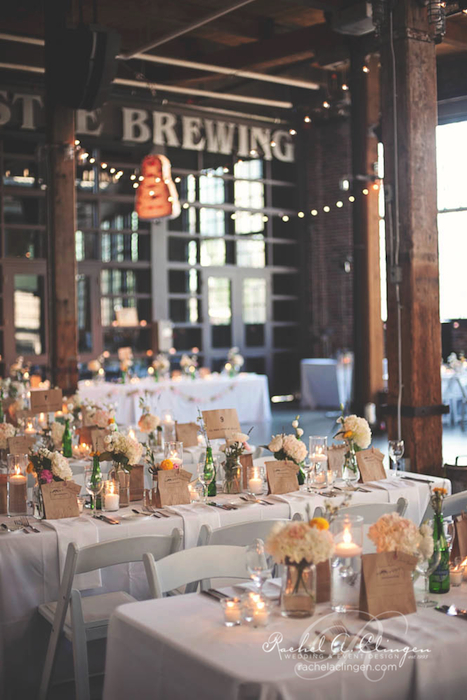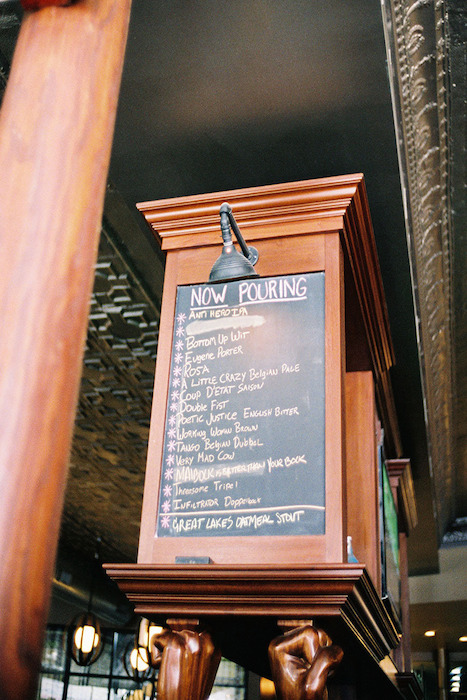 Hanging string lights across the space is ideal for lighting up the brewery for a spot of late dancing.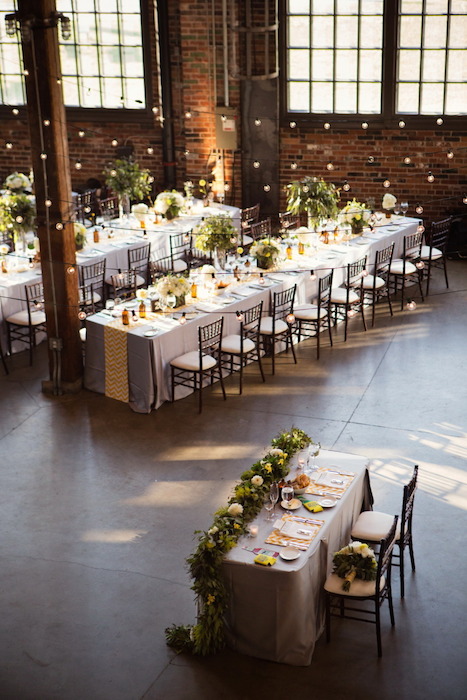 Bold signs add some personalization to the venue, as there may be brewery logos or signs around the space. If it is possible to feature the equipment on the site, then do so! Being able to setup your event around a working brewery is a unique way to keep your guests intrigued throughout the night. Why not use beer bottles for your centerpieces?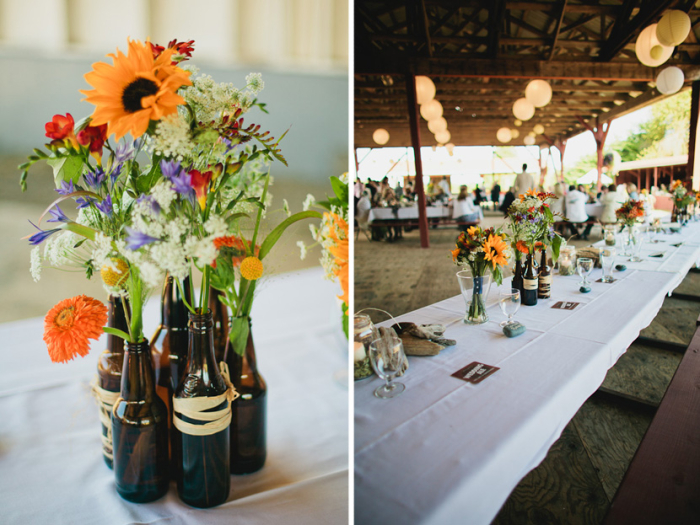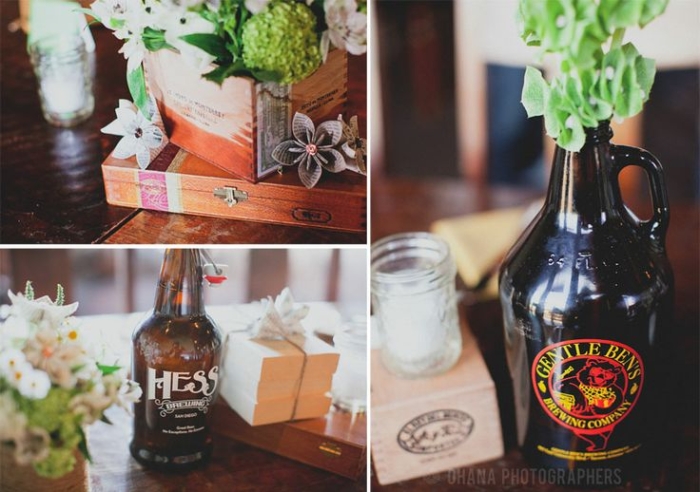 Now, here's where the benefits of a brewery wedding really come in. You can discuss the possibility of creating your own special brew for the day. Or having a tasting and choosing your favorite. This beer can work not only for your signature drink but also as a delicious favor. Why not make your own beer glass favors out of beer bottles! (Here is the DIY!)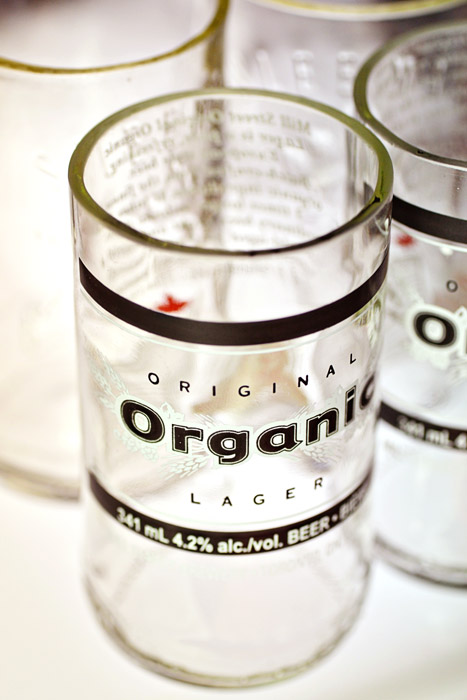 What better place is there for a hops boutonnière than a brewery?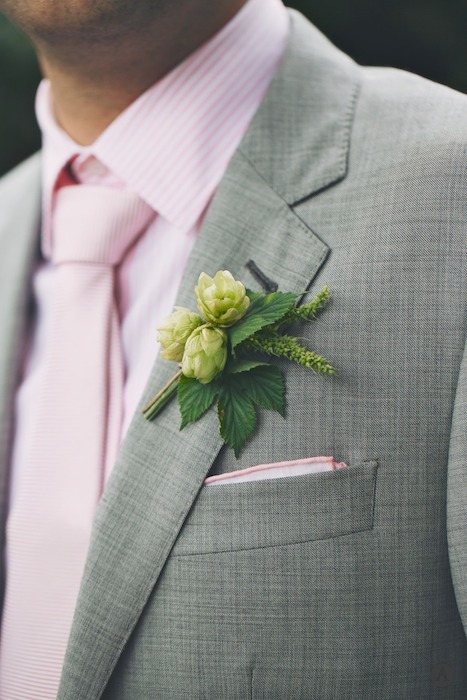 Metal can openers for escort cards can also be kept by your guests for favors. These can be personalized with your names and the date of your wedding. A brewery definitely works for an intimate wedding. There's no need to be intimidated by the capacity as you can use this to your advantage. You can have different table styles, use it as a ceremony space also and set up different food, drink or activity stations.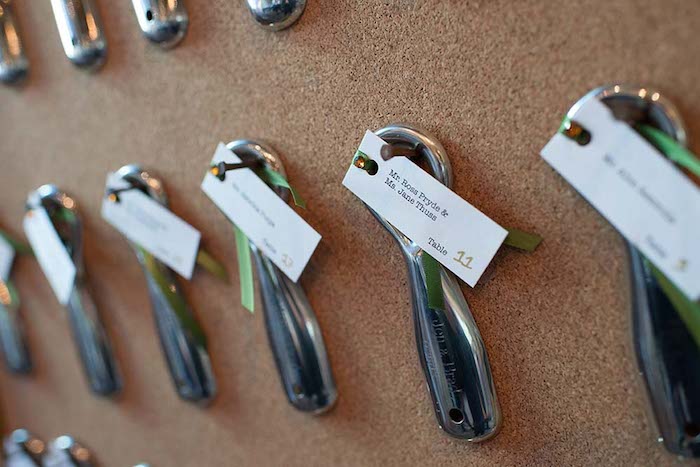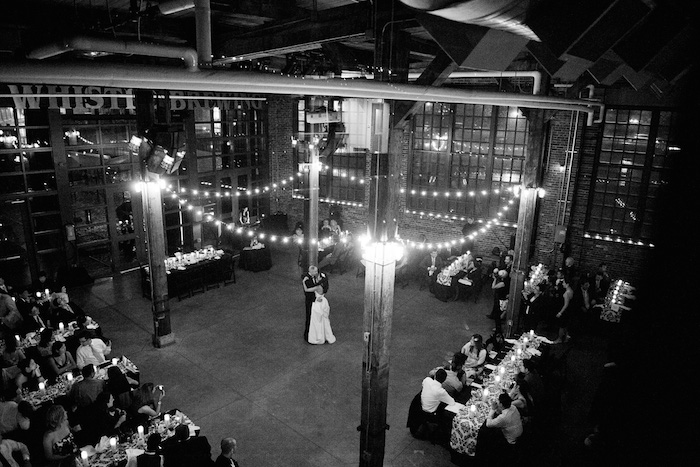 Photo one: mangostudios.com; Photo two: Intimate Weddings; Photo three: rachelaclingen.com; Photo four: momokophotography.com; Photo five: rootweddings.com; Photo six: laura eichhorn; Photo seven: ohanablog.com; Photo eight: Intimate Weddings; Photo nine: stylemepretty.com; Photo ten: weddingbells.ca; Photo eleven: taramcmullen.com