A Wednesday morning isn't usually the first choice – or even a choice at all – for most couples when it comes to choosing a date and time for their wedding day, but for Alex and Jaclyn, it couldn't have been more perfect. Not only were all their preferred vendors available for their midweek wedding, but many provided considerable discounts as well, helping the couple to keep their budget down. More importantly, however, their unconventional weekday choice helped them to limit their guest list to 15 and made for a perfect and relaxed wedding day with family, friends, and their rescue dog Mia!
Special thanks to Lane Baldwin for sending along the photos so we could share them with you.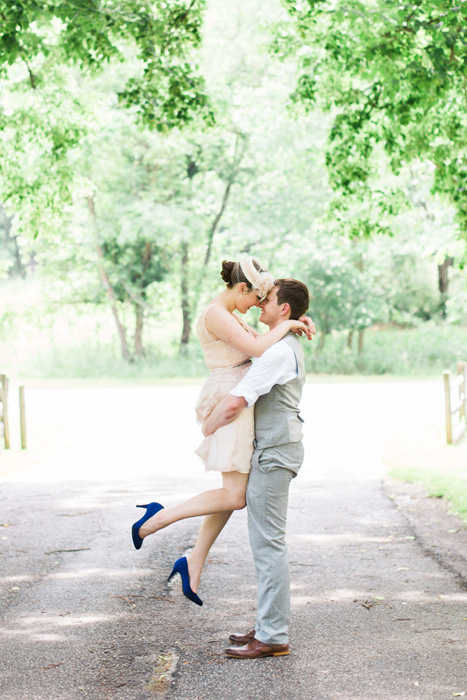 Jaclyn, 24 & Alex, 24
Peninsula, Ohio
Wedding Date: June 18th, 2014
Number of Guests: 15, plus our dog, an officiant, photographer, and a nurse
Wedding Cost: $2,500
Wedding Ceremony Location: Stone Cottage at Hines Hill
Wedding Reception Location: Reception was held October 25th, 2014 at Hines Hill Conference Center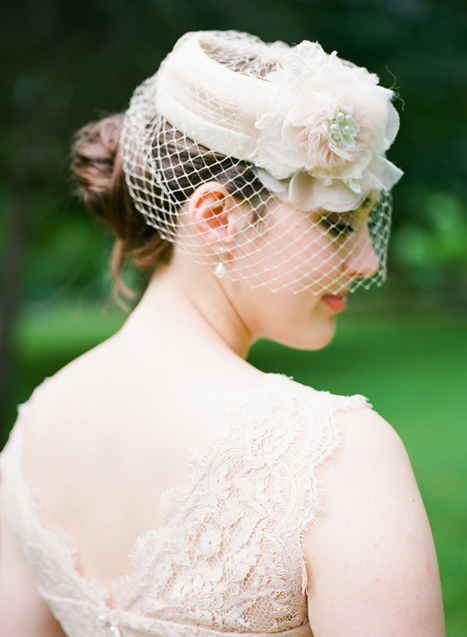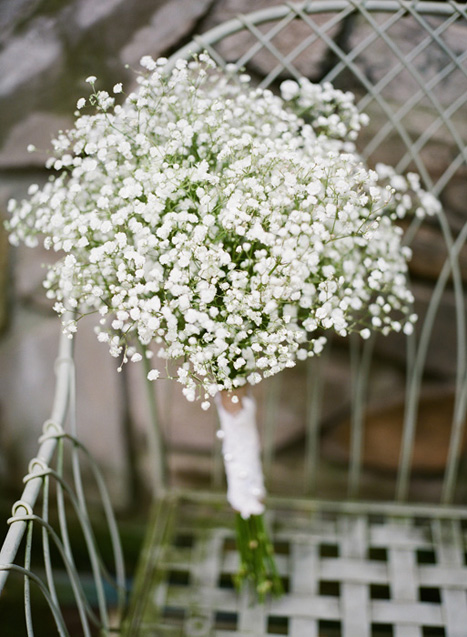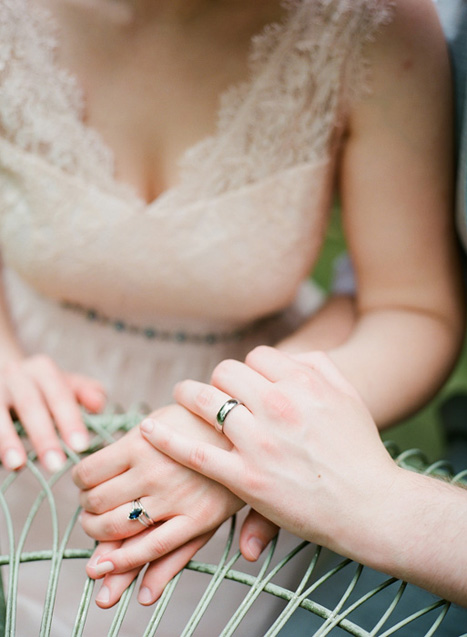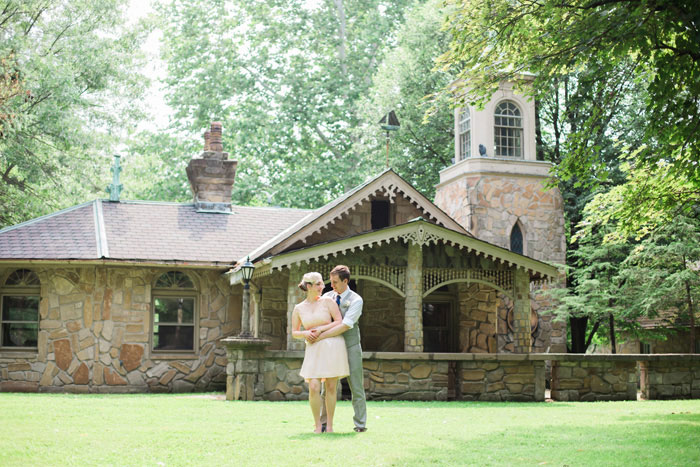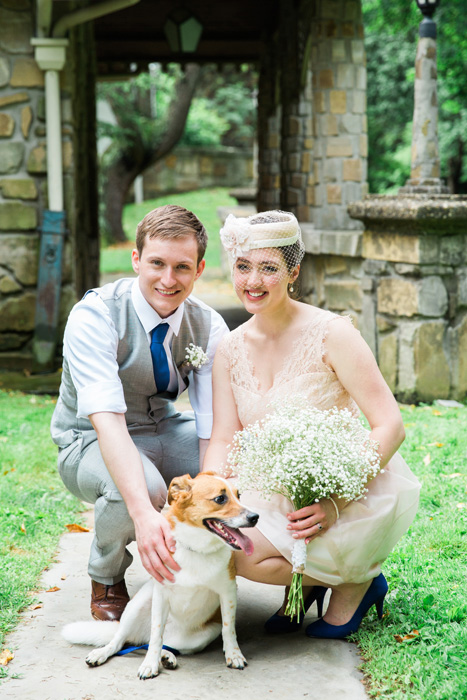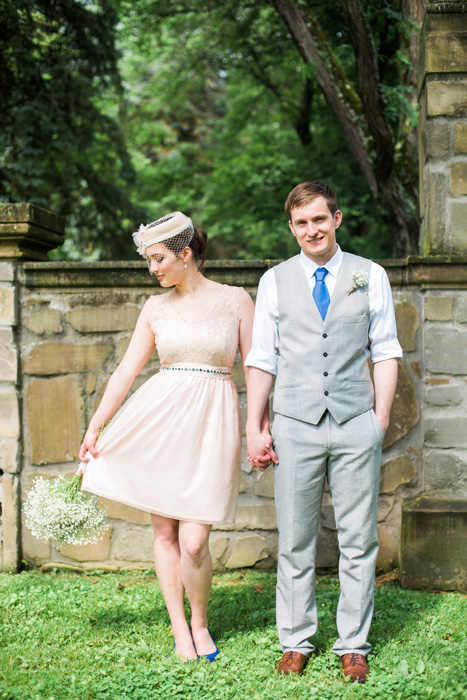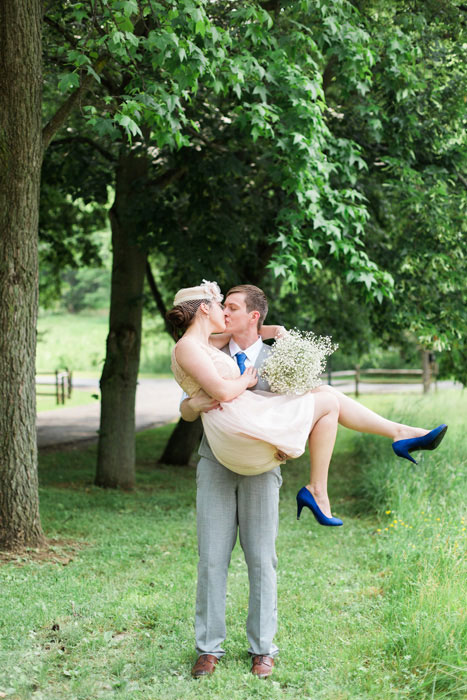 Why did you have an intimate wedding?
Alex and I wanted to avoid the excess and fuss of a large wedding. We found the idea of an elaborate wedding very unappealing. We wanted something simple, romantic, and personal; we wanted a wedding that reflected our relationship. Though we seriously considered eloping, we ultimately decided that we wanted to share our wedding day with those closest to us, so we invited parents, siblings, grandparents, two of my best friends, and our rescue dog, Mia.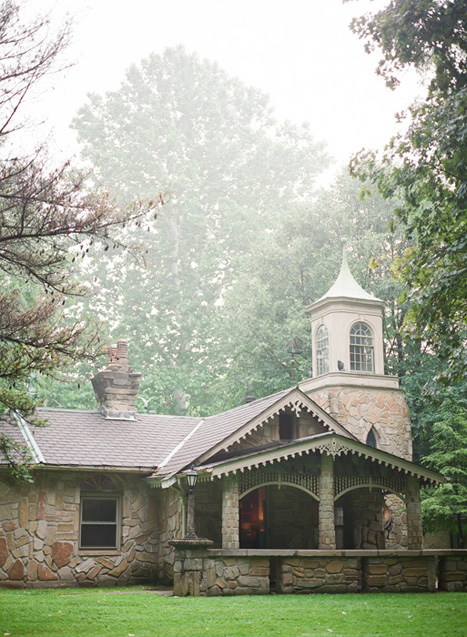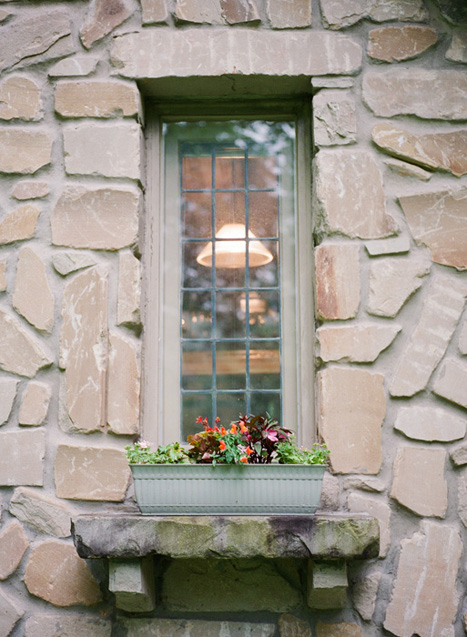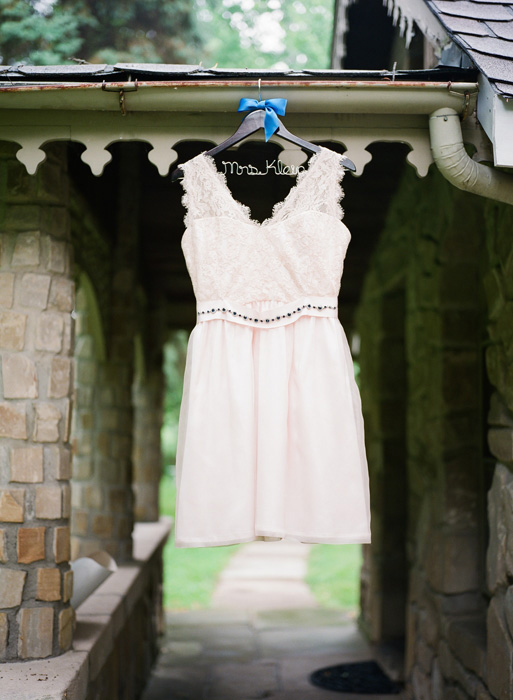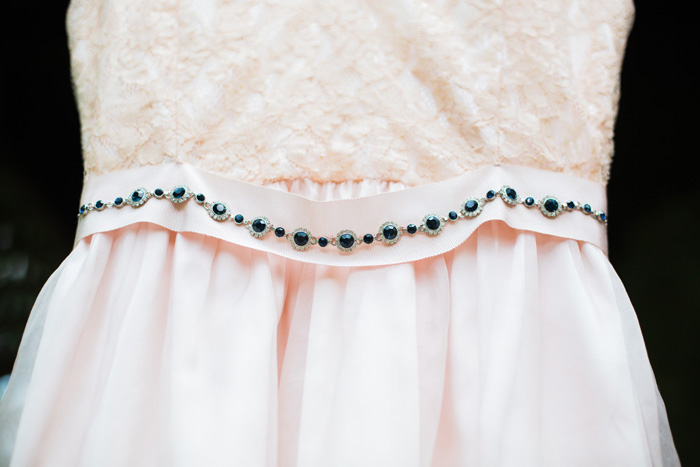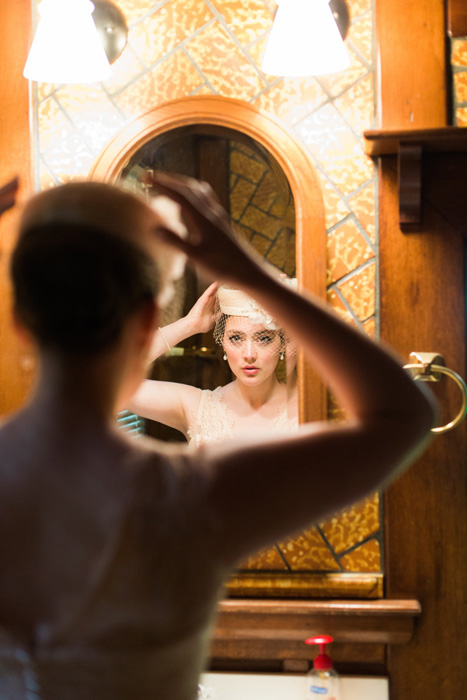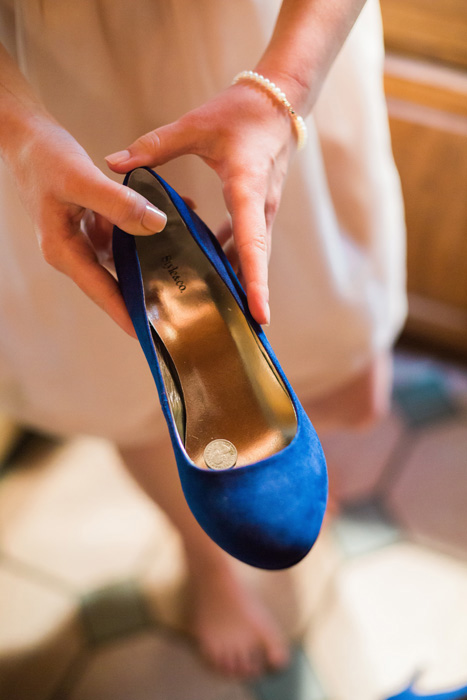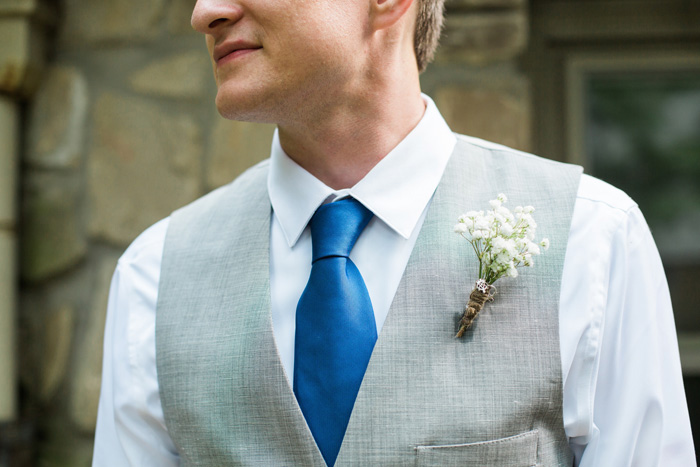 What are some the challenges that you faced planning an intimate wedding?
We encountered very few challenges in our planning process. We started planning our June wedding at the end of February, so it was a relatively short planning period, but we never encountered issues because our wedding was during the week. Our date was selected for equal parts practicality and sentimentality. We wanted to get married in June because I (the bride) would be on summer break from graduate school. We chose the 18th because we started dating on March 18th, 2007 and for the first few years we were together, we would wish the other happy 18th once a month. Because our date was on a Wednesday and we wanted a morning ceremony, all of our vendors were available. Also, most vendors give drastic discounts for weekday weddings, so we were able to keep our budget down.
The only major issue for us was finding my wedding dress. I didn't want a traditional long dress, and the season limited my non-wedding dress options. In the end, I ordered a bridesmaid dress online and had it altered with a necklace-turned-belt and buttons to suit my style.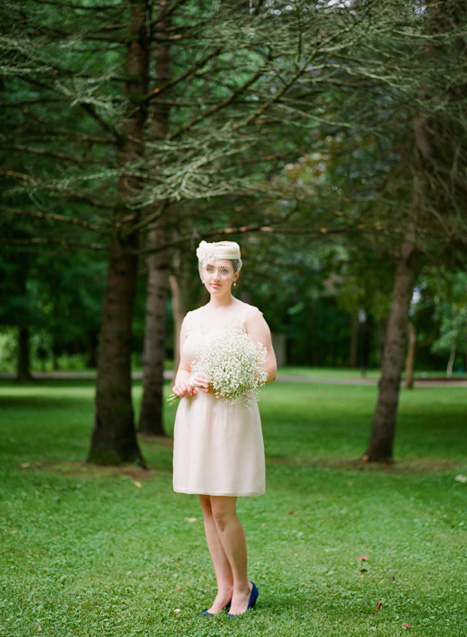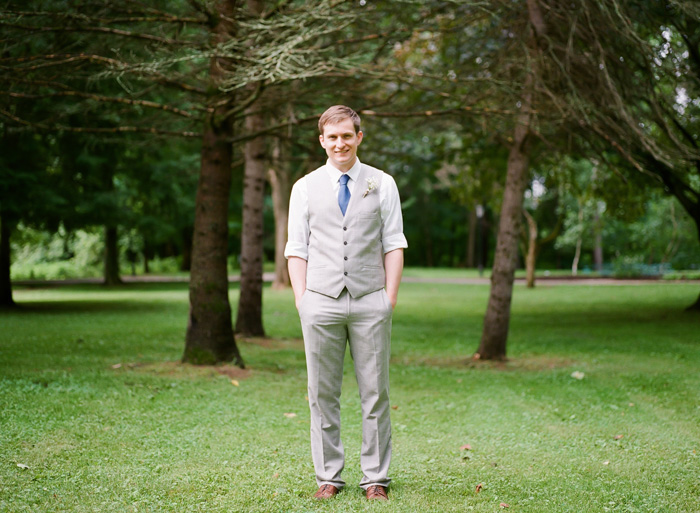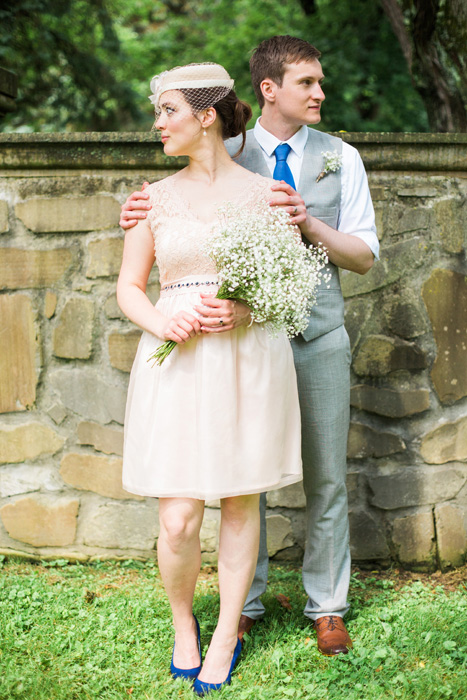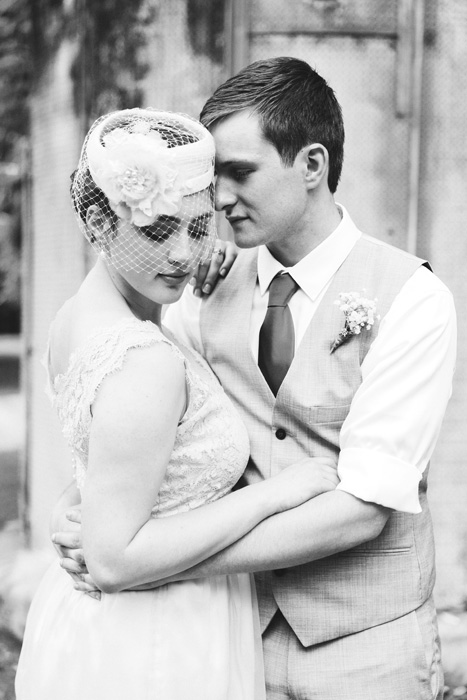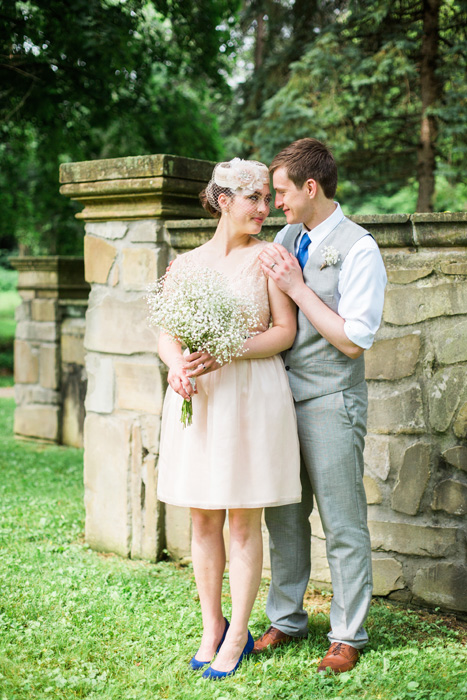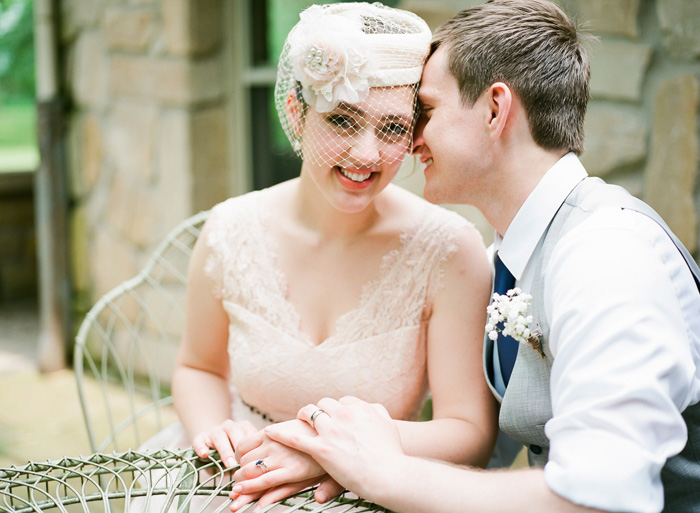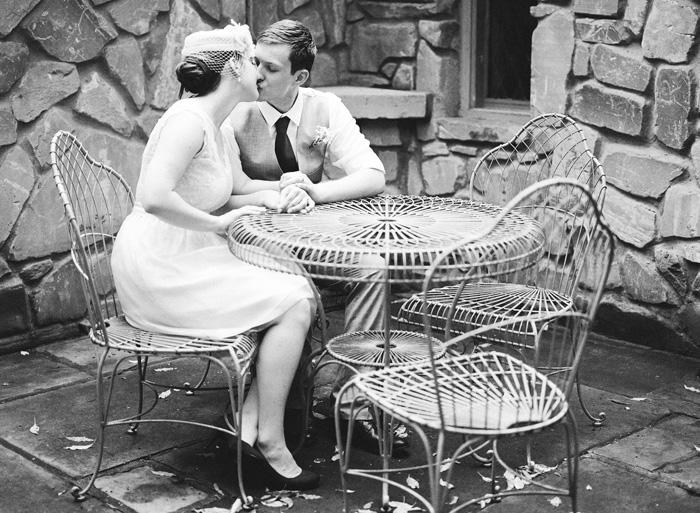 Was it difficult to pare down the guest list?
No, we knew we wanted to keep our guest list small so that we could really spend time with our families.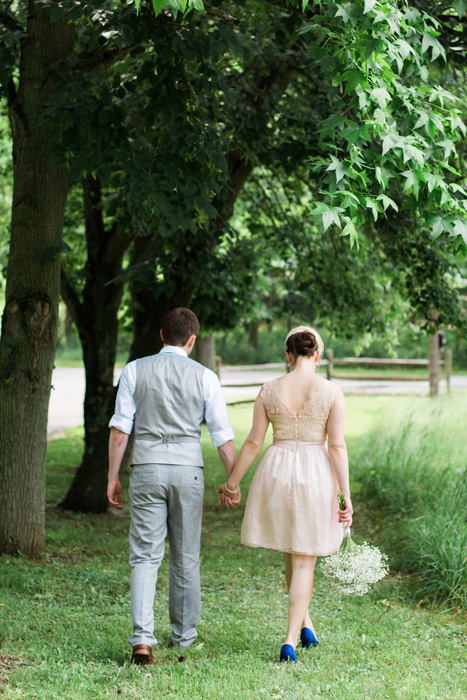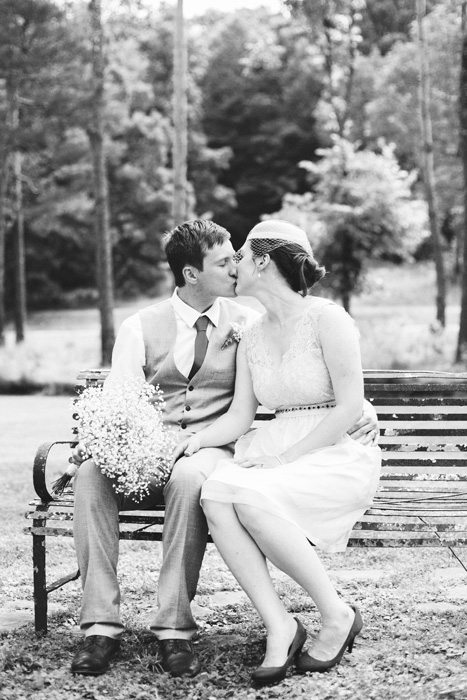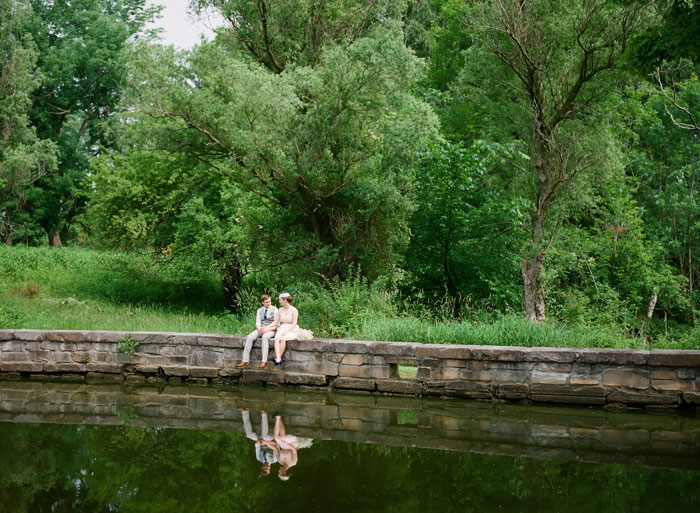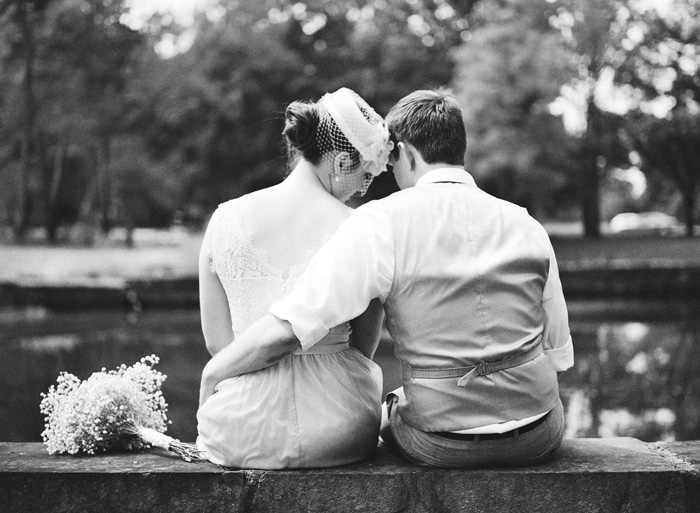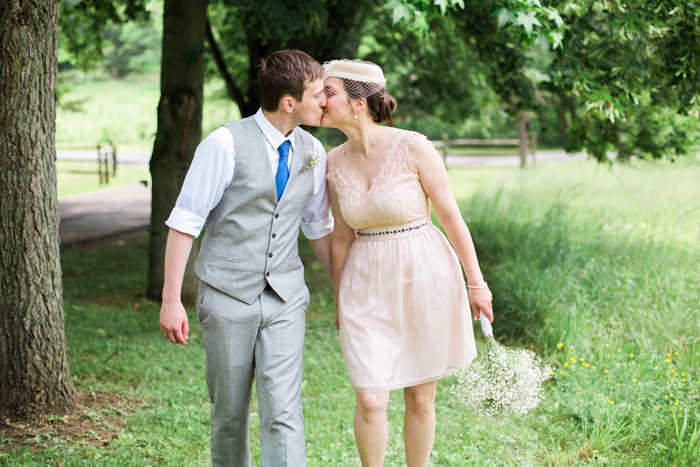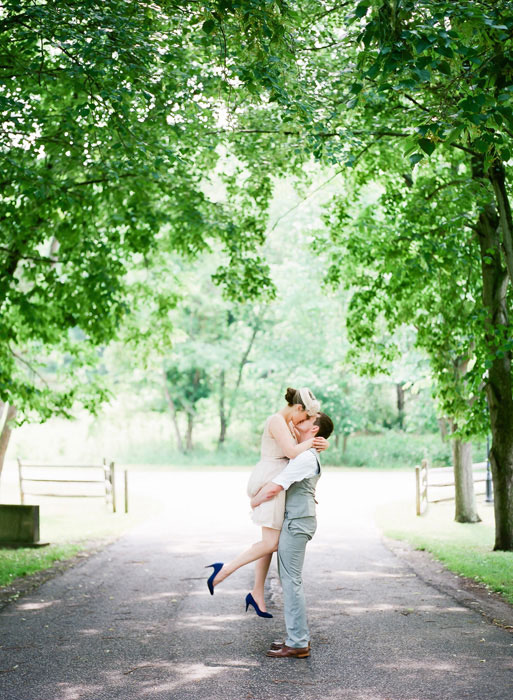 Did you have any 'issues' with the small guest list from friends and family? If so, how did you address them?
For the most part, everyone was very supportive. We've had a lot of people tell us they wish they had done something similar. A few people were offended that we did not invite them, but ultimately we knew that how we got married was our decision and we weren't comfortable having a large wedding. We told our friends and extended families that we would be hosting a reception in the fall, so they could still celebrate with us. Our wedding was for us. Our reception was for our loved ones.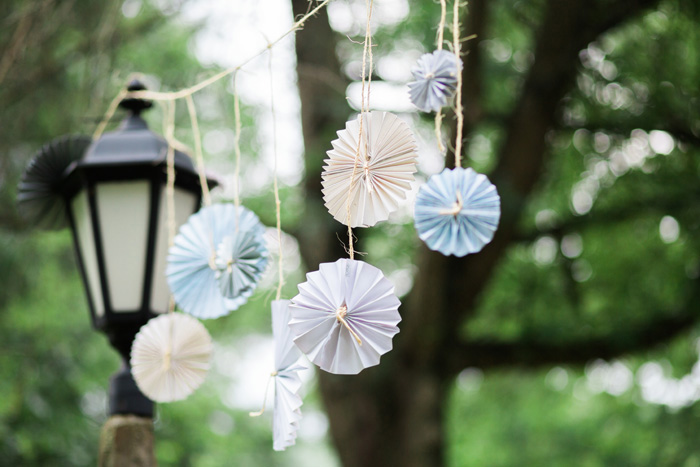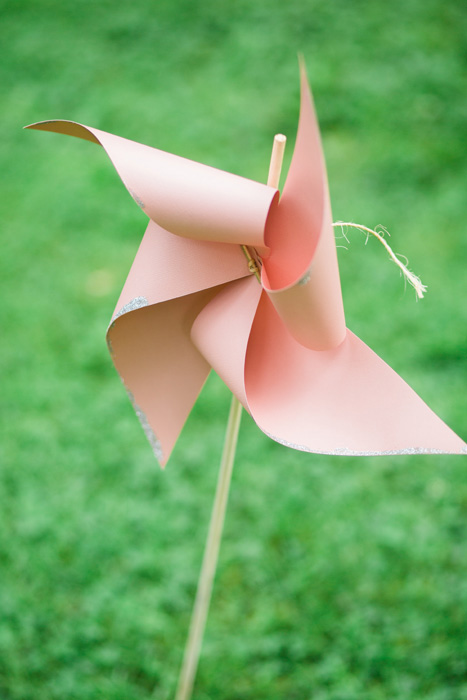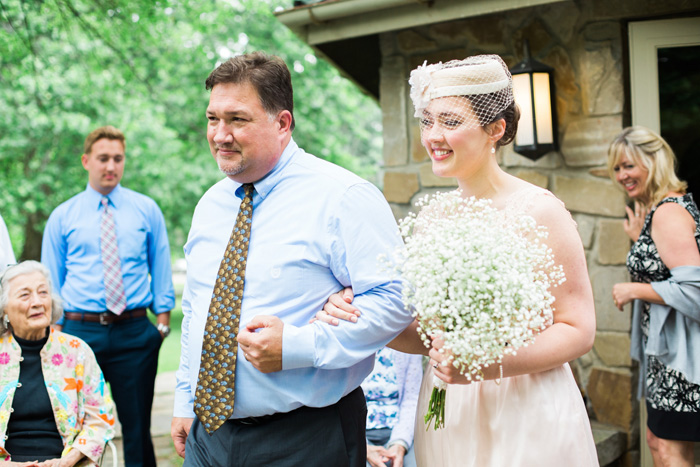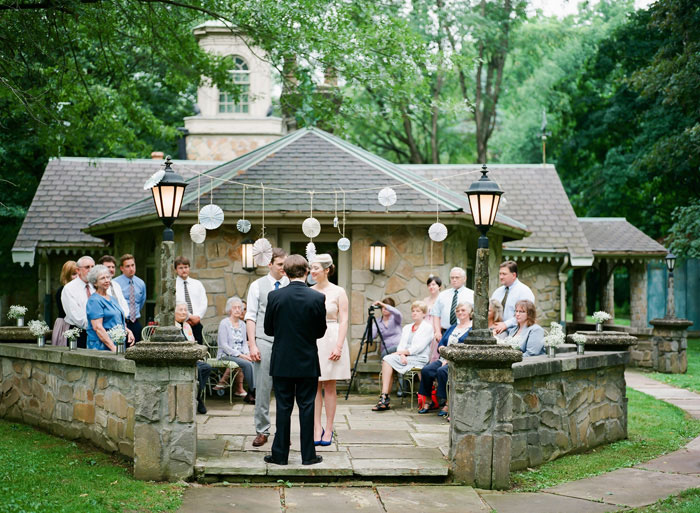 What were the highlights of the ceremony?
Our favorite part of our wedding was how relaxed it was. We chose to get married in a small cottage in the Cuyahoga Valley National Park; it was so beautiful that it required very little decoration. Though there had been really dark and menacing clouds just before the ceremony, the sky cleared and we were able to have our short and simple ceremony outside on the patio. While we took our pictures outside with Lane, our fantastic photographer, our family enjoyed croissants from our favorite bakery, fresh fruit, and lemonade. We joined them for blueberry cake, relaxation, and conversation before driving to Niagara Falls. Alex and I spent the whole day together, enjoying and celebrating our new marriage. It was an amazing day in which we had to do nothing but get married and enjoy being together.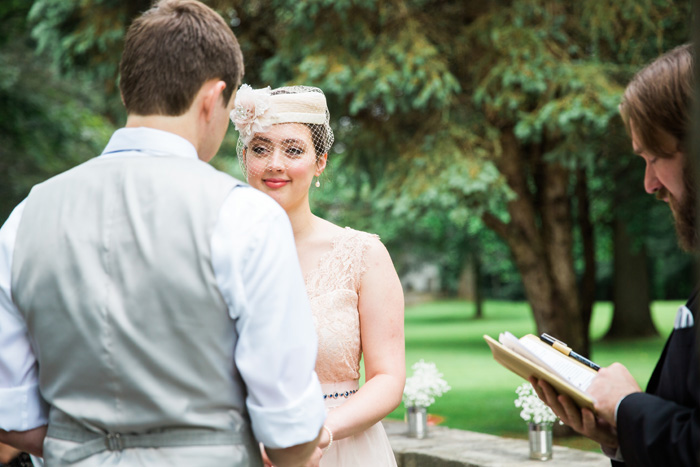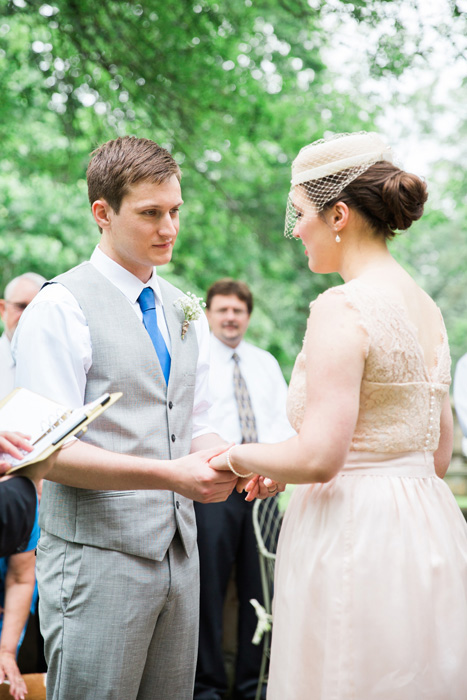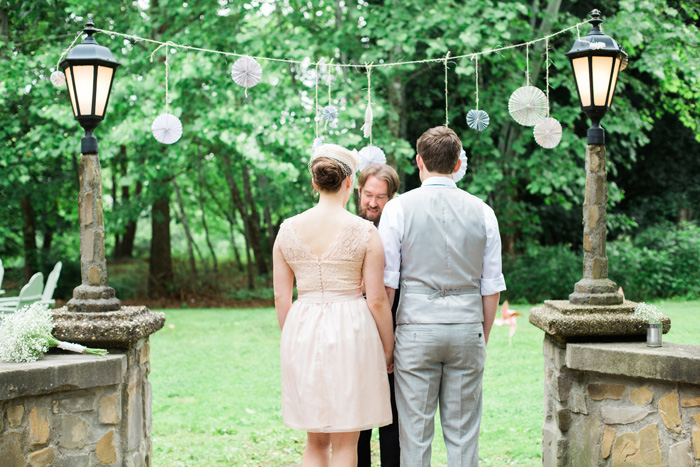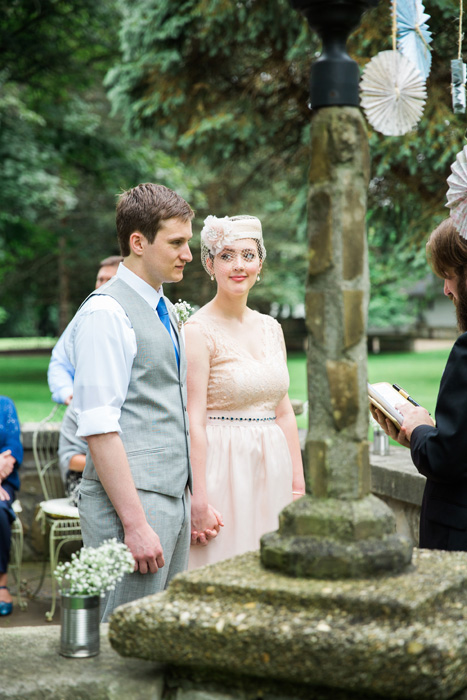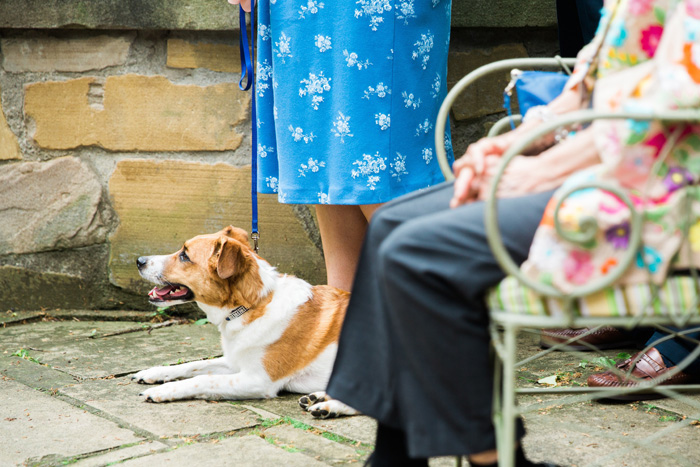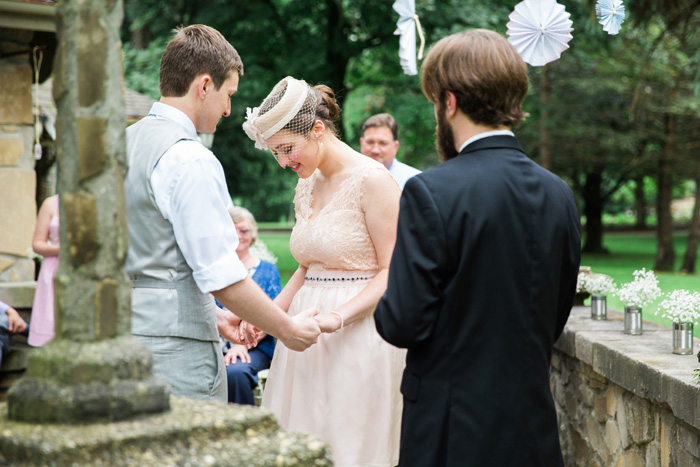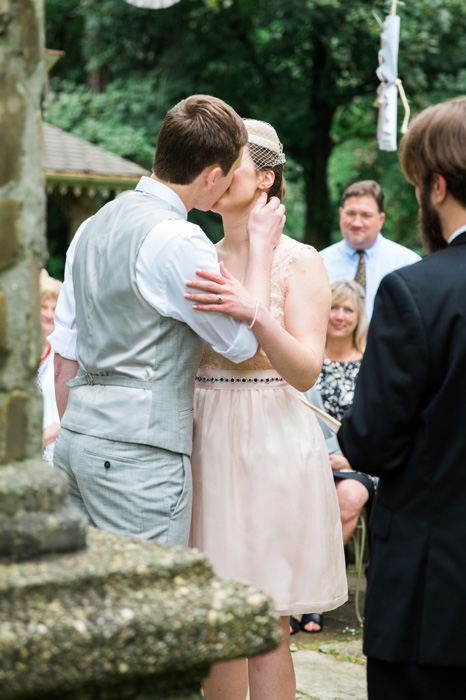 What were the highlights of the reception?
The best part of our reception was getting to spend time with our friends and families. We had a lot of friends who traveled from out of town, and it was nice getting to focus on spending the weekend with them without having the wedding activities to worry about. By having our ceremony and our reception separately, we were able to truly experience the best parts of both. Our reception was held on the same property as the ceremony, so we were able to show our friends and family where we got married. We celebrated with badminton, barbecue, cupcakes, a bonfire, s'mores, and dancing.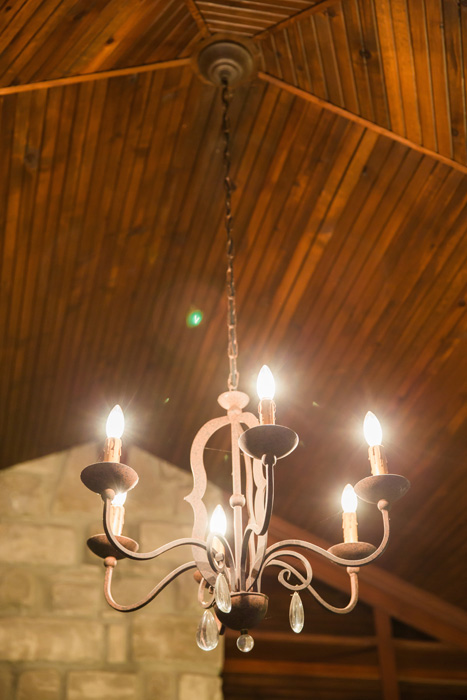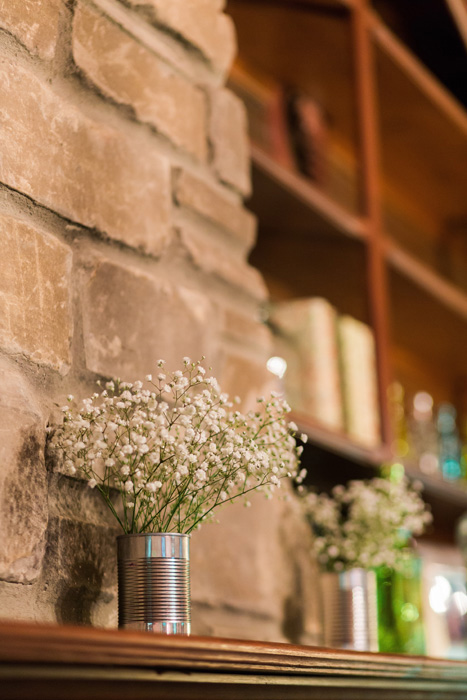 What was the best thing about having an intimate wedding?
By simplifying the wedding celebration, we were able to focus on getting married rather than planning a wedding. By planning the wedding we wanted, rather than the one that was expected, we had a beautiful and personal day. We were able to really focus on each other and those closest to us.
It was also a really great bonding experience. We did almost everything ourselves along with the help of those closest to us, especially my mom. She helped me do everything from searching for tea sets at the Salvation Army, to finding and altering my dress, and making my bouquet. We were able to add personal touches by using the lace from her wedding dress to make the flower for my vintage hat and wrap around my bouquet. We also added buttons from her dress to my own to make it feel more personal.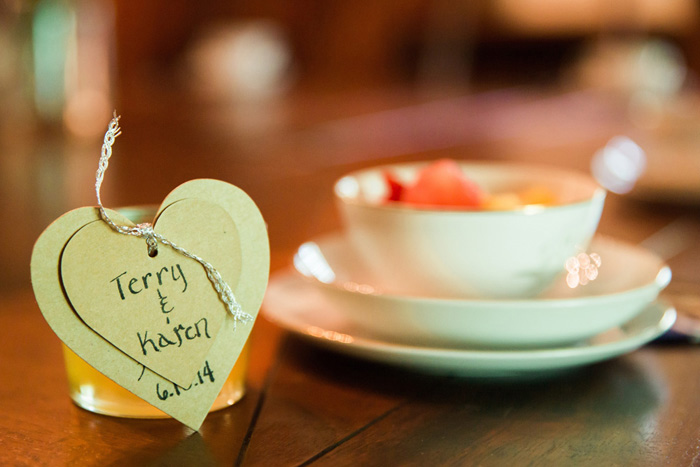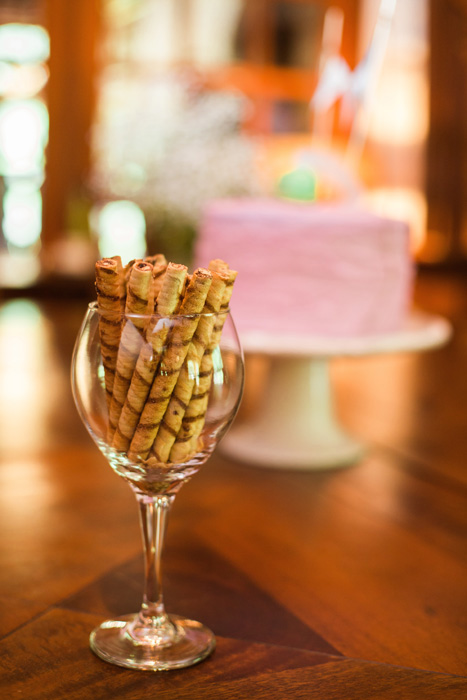 What advice do you have for couples who are considering an intimate wedding?
Don't let others pressure you into planning a wedding for someone else. It is not necessary to throw an extravagant party to start your lives together. Focusing on simplicity and respecting a budget can free you from some of the fuss of the wedding industry and inspire you to focus on what appeals to you personally.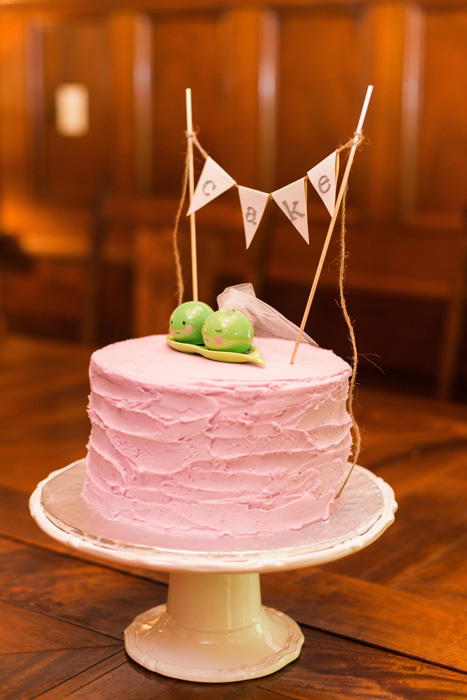 Vendors:
Photographer: Lane Baldwin
Hat: Marta Glazen
Dress: BHLDN dress altered and styled by Miranda's Vintage Bridal
Rings: Anne-Marie's Fine Jewelry & Gifts
Officiant: Tim Greathouse
Cake: Stacked Akron
Croissants: The Blue Door Café & Bakery
Venue: Stone Cottage at Hines Hill, Conservancy Cuyahoga Valley National Park