When Erin and Trevor decided they should combine their love of travel and wine on their wedding day, settling on a destination wedding in Tuscany became a no-brainer for the couple. With a handful of their closest friends and family, the bride and groom took off to Florence for a long weekend of wine tours, cooking classes, and family style dinners before exchanging their vows overlooking the vineyards of the Chianti countryside at the Castello il Palagio.
Thankfully for us, their photographer, Francesco Spighi, was there to capture the gorgeous newlyweds, the stunning setting, and every breathtaking moment of their romantic Tuscan celebration.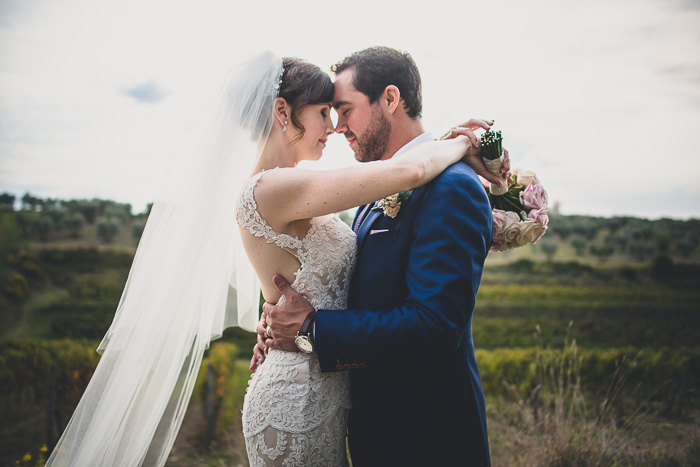 Erin, 32 & Trevor, 32
Florence, Italy
Wedding Date: September 30, 2014
Number of Guests: 27
Wedding Cost: Well this is a loaded question! The total cost was about $30,000 Cdn. One of the things that made this "event" so special for us was the fact that it was a destination wedding, so we had everyone fly into Italy on the Saturday prior to the wedding (the wedding was on Tuesday) and had a few different activities planned for everyone. On Sunday we had a boys/girls day with the boys going to Chianti's largest wine festival in a neighbouring town and the girls going to an Italian cooking class. We all met up afterwards at a local restaurant (Via Vai) for a family-style dinner at an incredible restaurant, with everyone eating around a large harvest table. On the Monday, Erin and I chartered a bus for us and all of our guests and we visited 3 wineries in Chianti. We took care of all the costs for the wine tours, lunch and transportation on this day.
Wedding Ceremony Location: Castello il Palagio, in the Fountain Garden
Wedding Reception Location: Castello il Palagio, in the Courtyard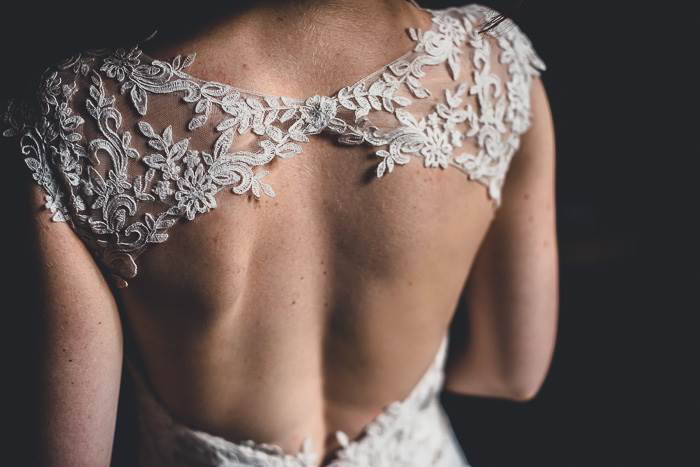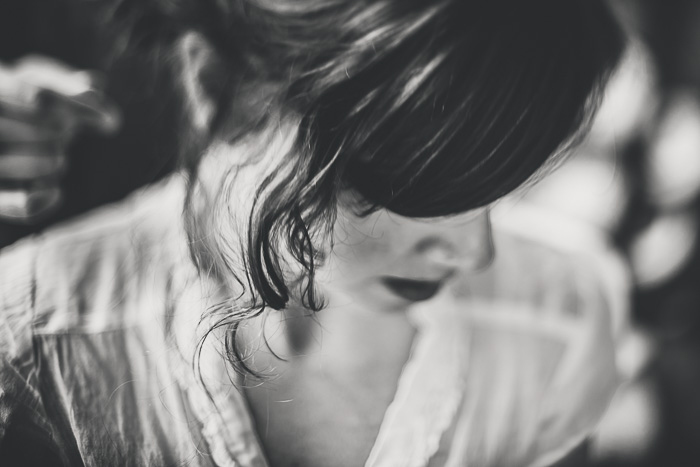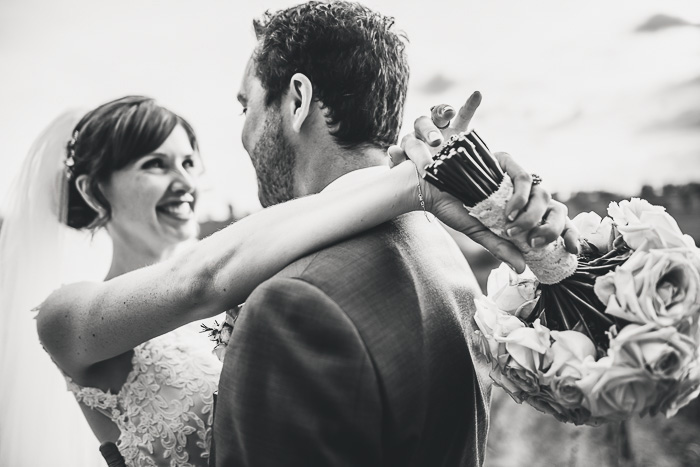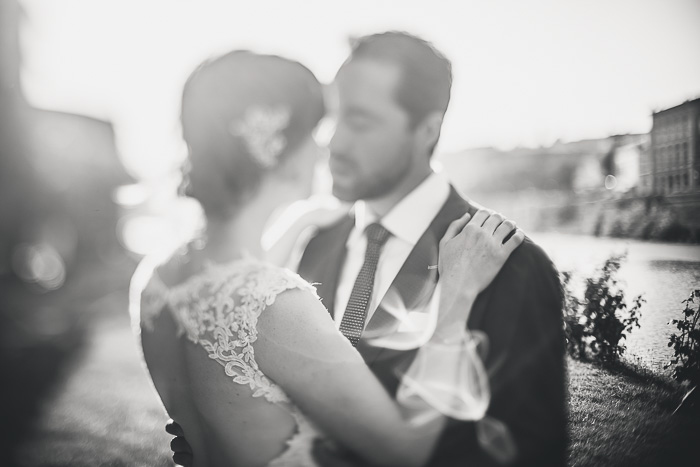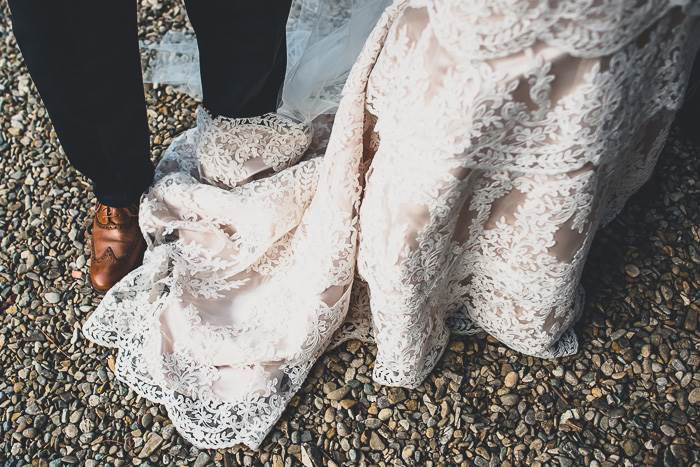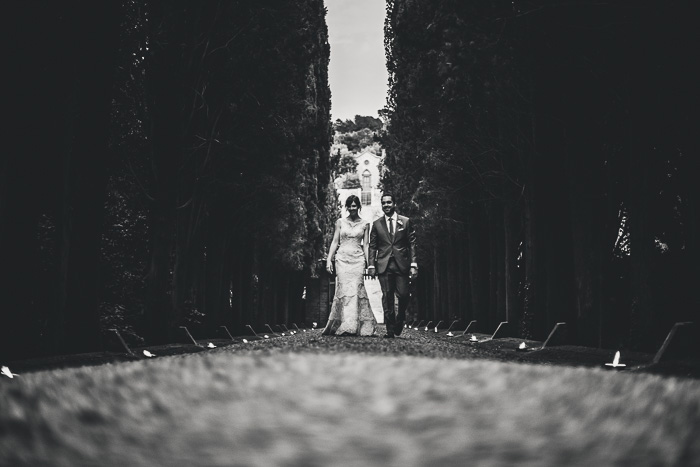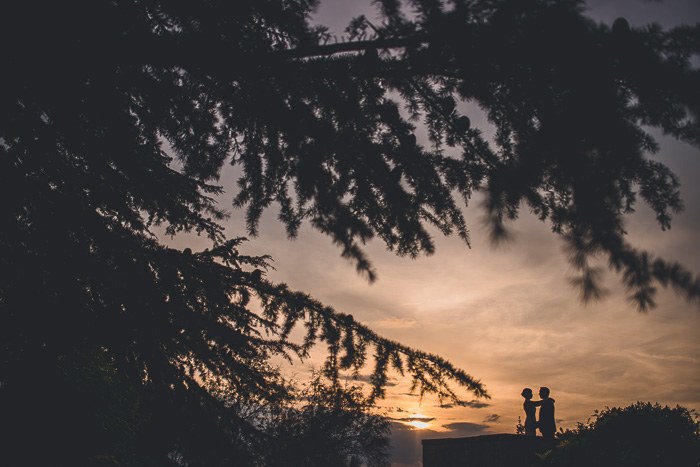 Why did you have an intimate wedding? 
Originally we were looking at having a "typical" Canadian wedding with 100 or so guests, but while searching for a venue we quickly fell in love with the idea of combining our passions for travel and wine with our wedding. When we were looking at a destination wedding, we were able to narrow down the list to our closest friends and family. We really wanted to ensure that our guests were those people that we wanted to spend several days with. It was also very important to us to know everyone at our wedding very well and know that when we look back as we get older that we'll still be close with everyone that attended.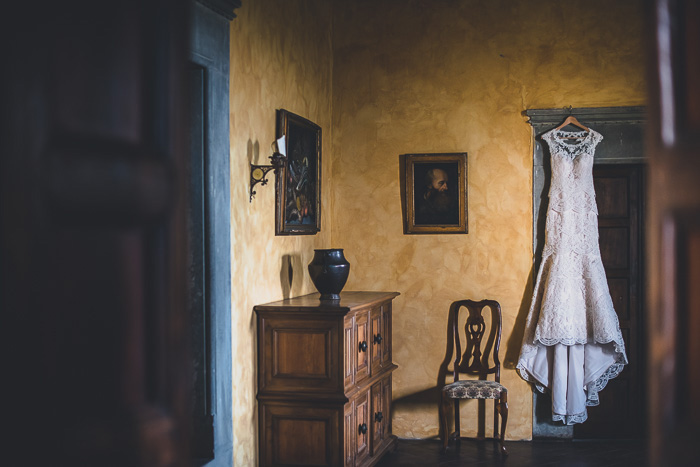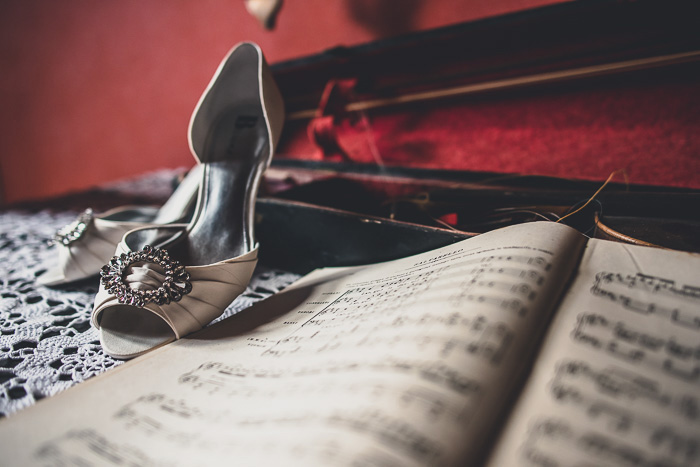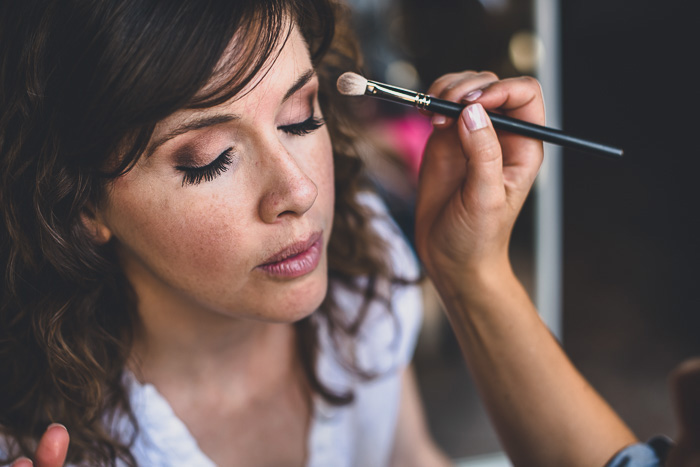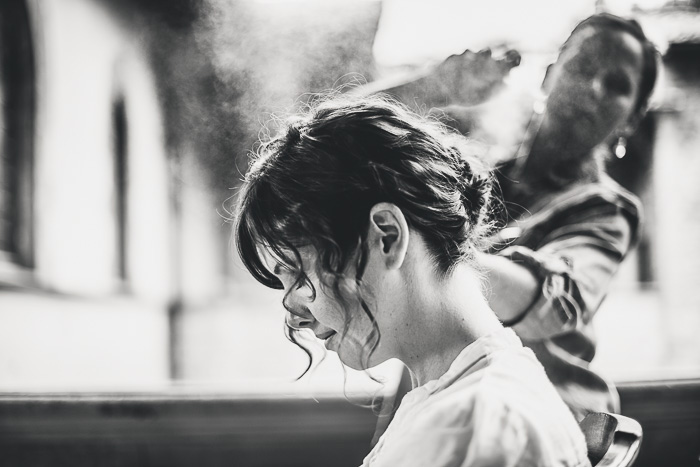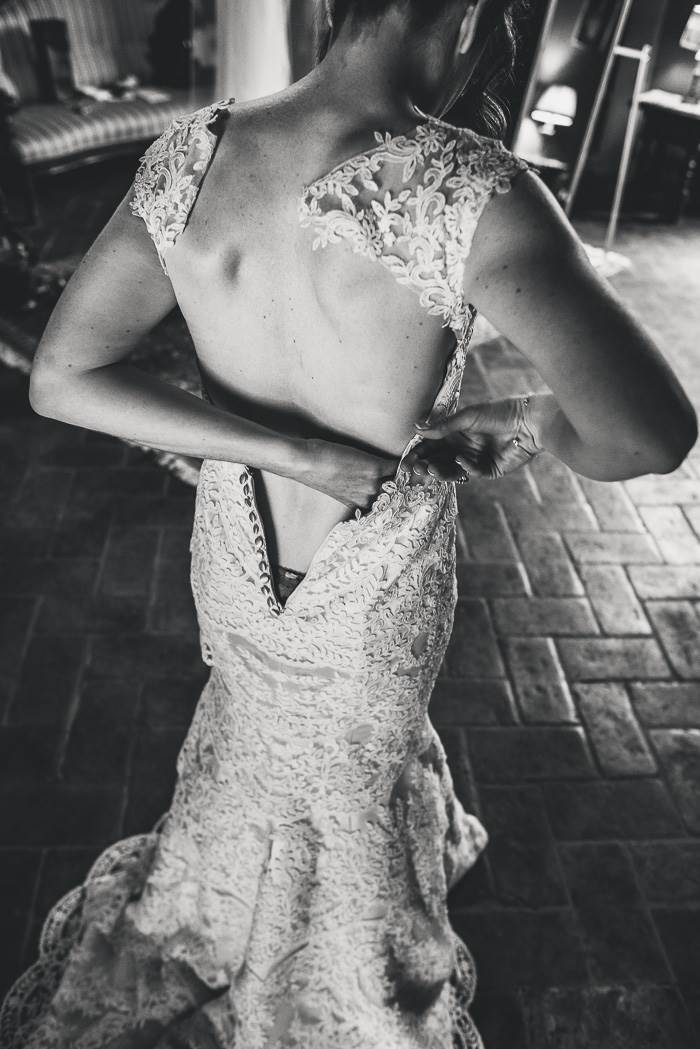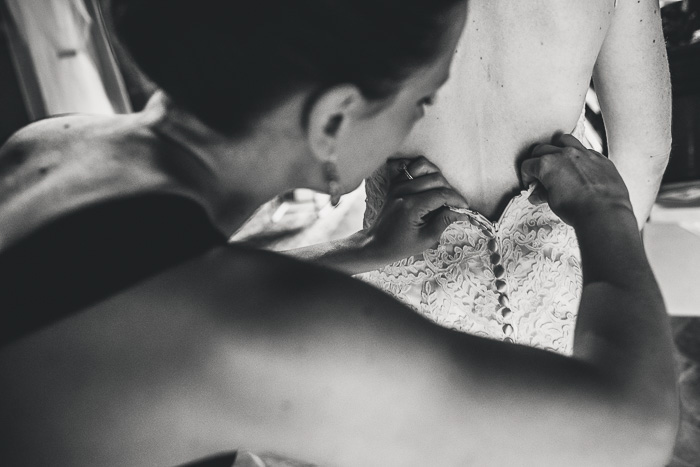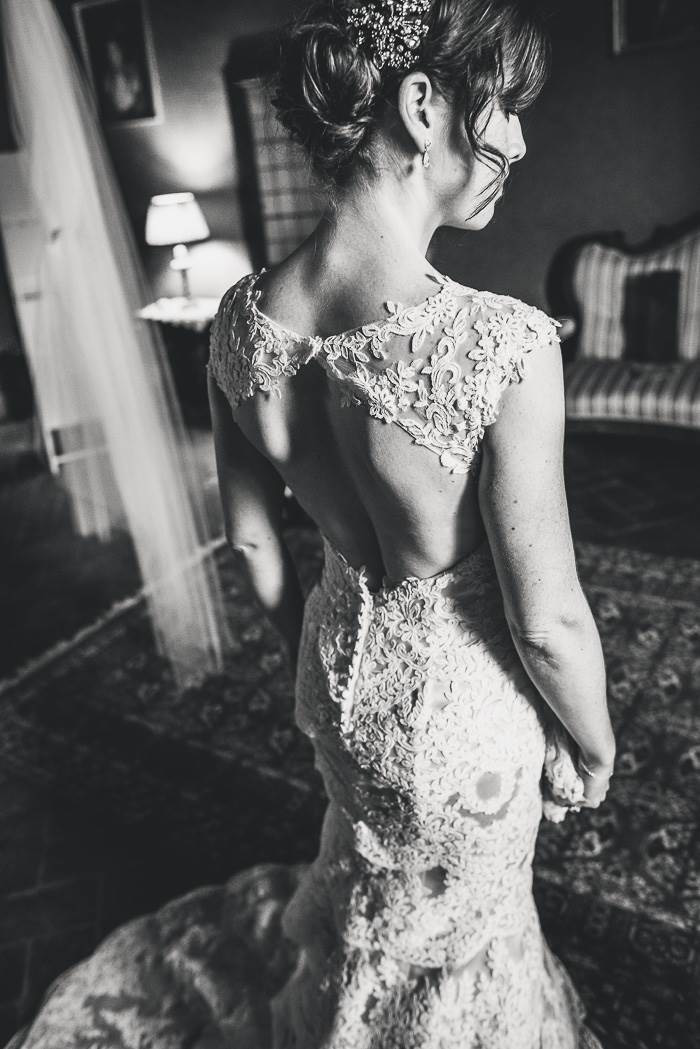 What are some of the challenges that you faced planning an intimate wedding? 
Our biggest challenges were around planning a wedding in a completely different time zone and the challenges that surrounded planning from afar. There were also customary issues that arose during the planning process, but we had excellent help from all the vendors and nothing was more than a hiccup.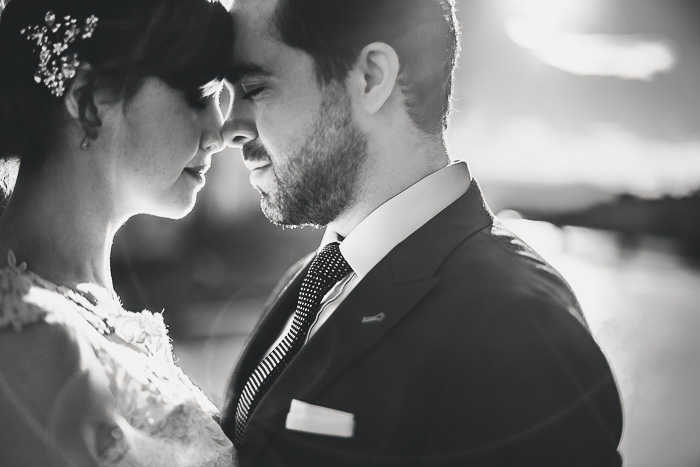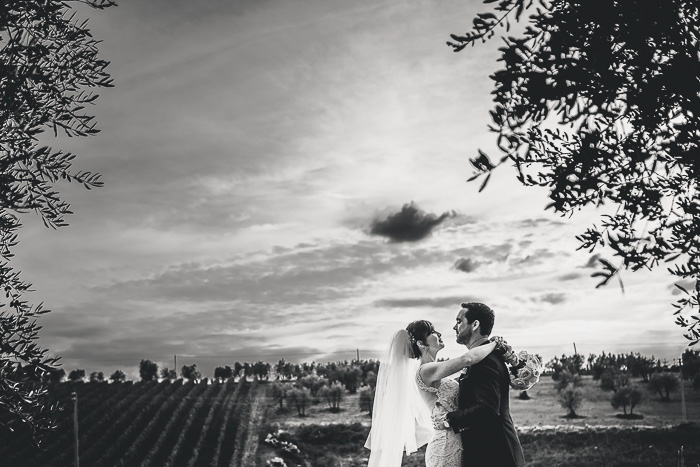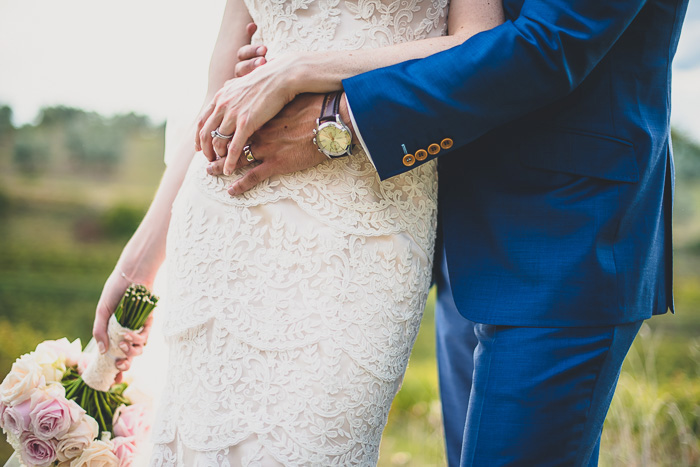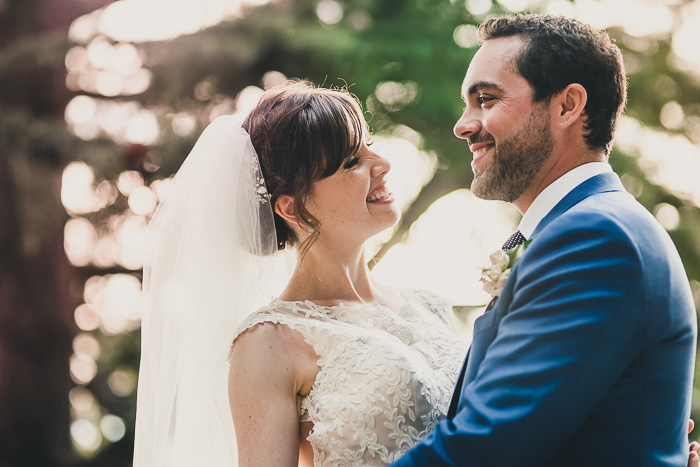 Was it difficult to pare down the guest list? 
It really wasn't too difficult for us to come up with a small guest list. Both Erin and I have some great friends, but don't have big families. We also feel that having a wedding so far away allowed us to justify not inviting acquaintances, and focus on having just our closest friends and family with us.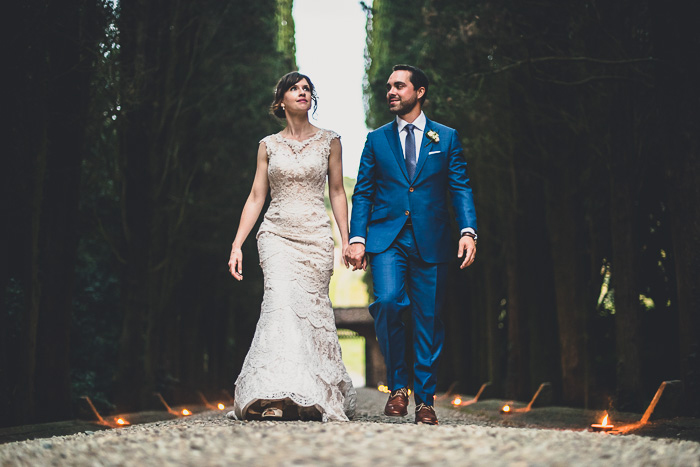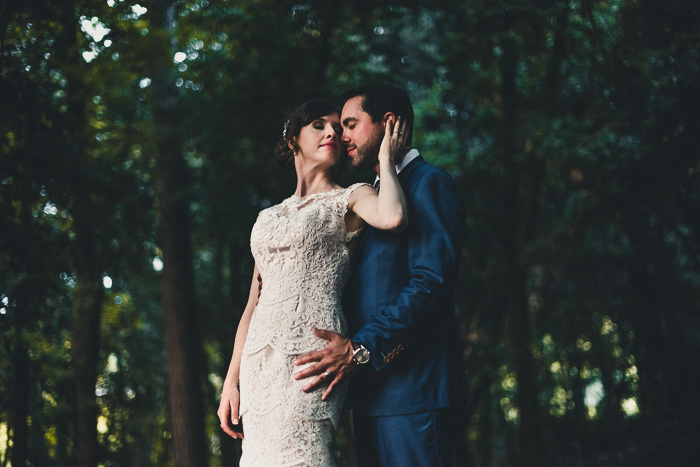 Did you have any 'issues' with the small guest list from friends and family? If so, how did you address them?
Neither of us felt any pressure from friends or family to invite more people or certain people. We both spoke to our respective parents about what our vision of the day was and our parents were very on board!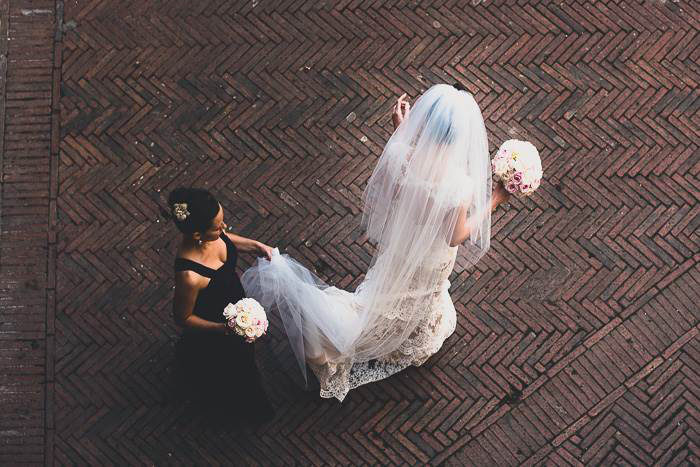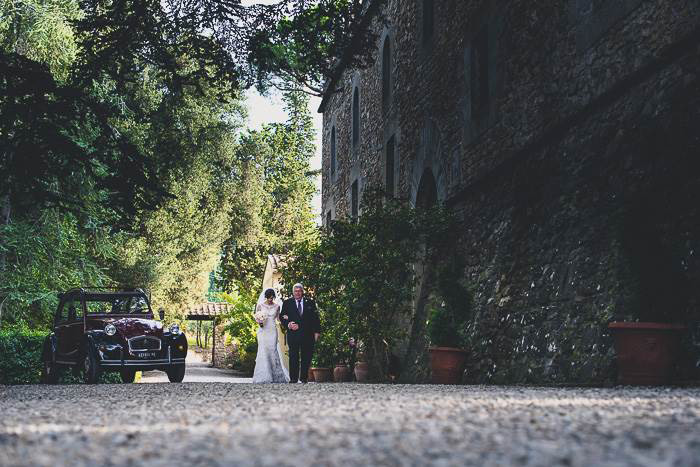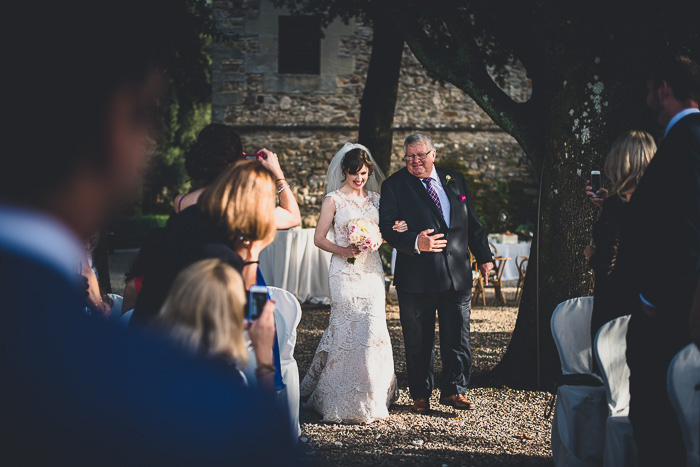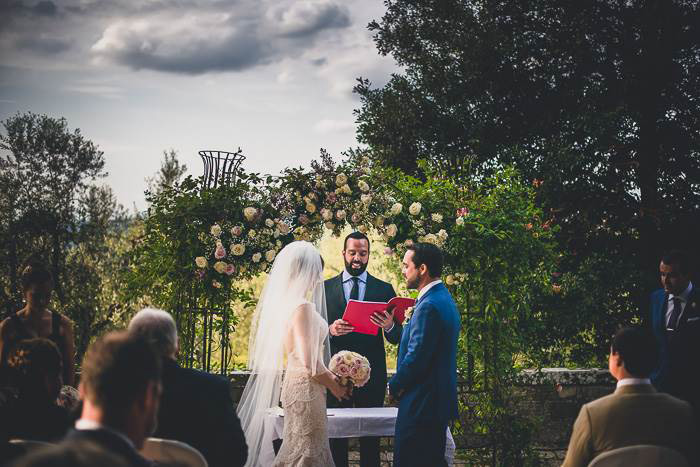 What were the highlights of the ceremony? 
For me the highlight was obviously seeing my bride for the first time in her gorgeous dress! It's very difficult for us to just list one "highlight"; it was a combination of everything, really – the weather was perfect, the string quartet played brilliantly, our friends and family were all there with us and having a phenomenal time, and we had one of our photographers climb a tree to get that perfect shot! It was really quite surreal to have the ceremony overlooking the Tuscan vineyards, with the castle behind us.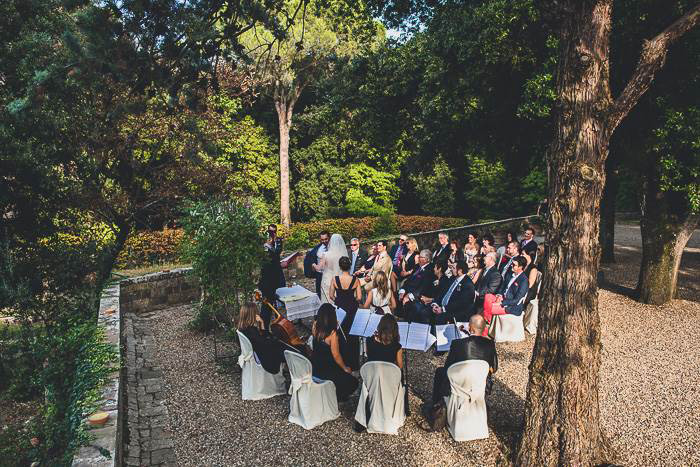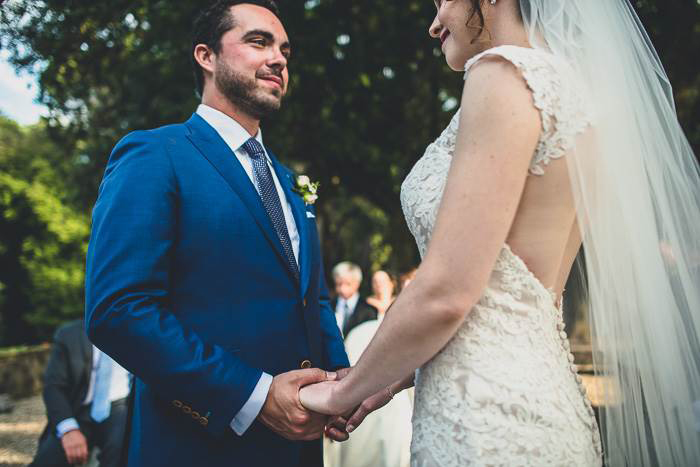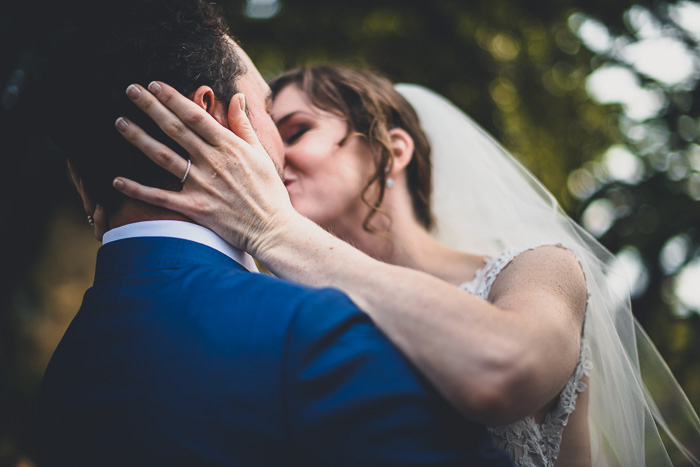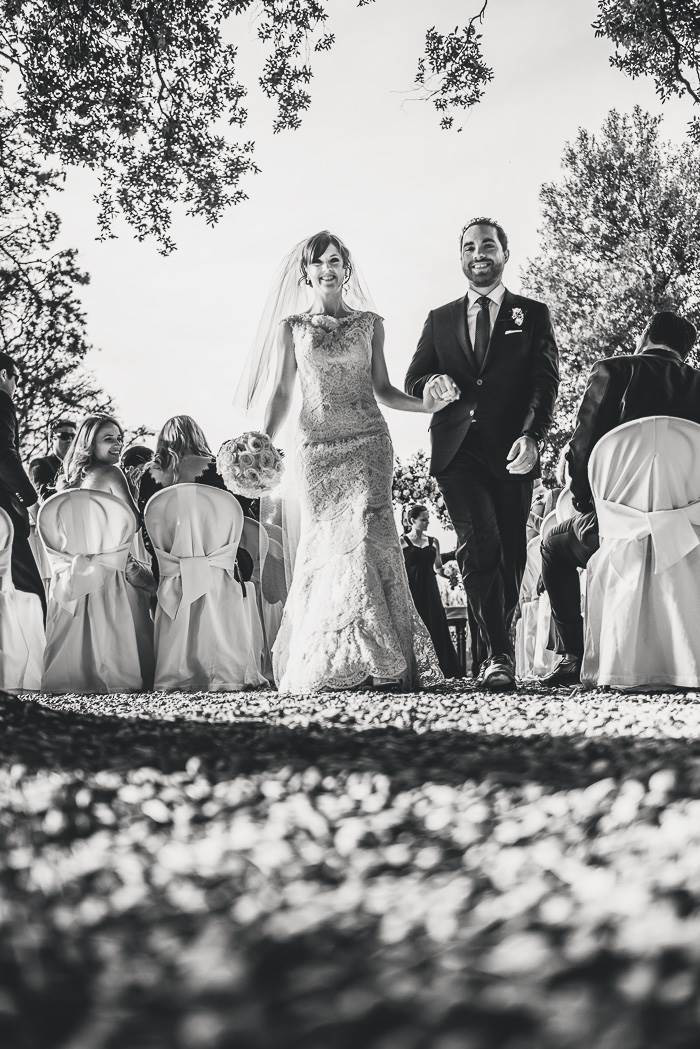 What were the highlights of the reception? 
Well as you can see by the pictures, it was a perfect location to host the reception. When we were planning the wedding, one of the things that we really wanted was to have dinner with everyone at one table in order to truly capture the intimate feeling that we were going for. The thought we had when planning was to make the night feel like we were hosting a dinner party, but at an amazing location, dressed to impress. We wanted the speeches and toasts to flow with the evening, but were amazed at all the laughs, and what a highlight they ended up being.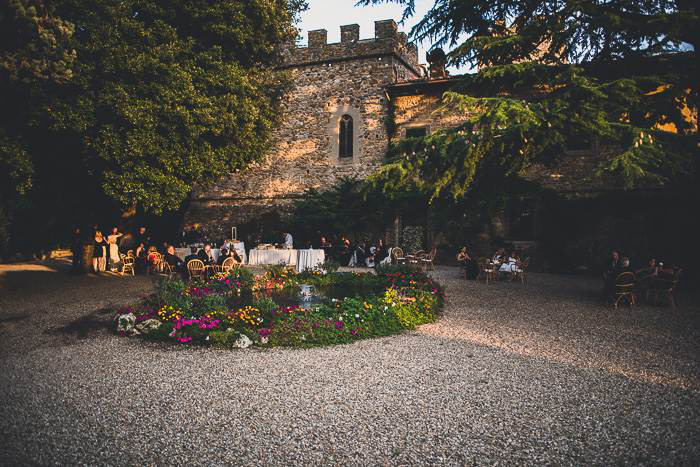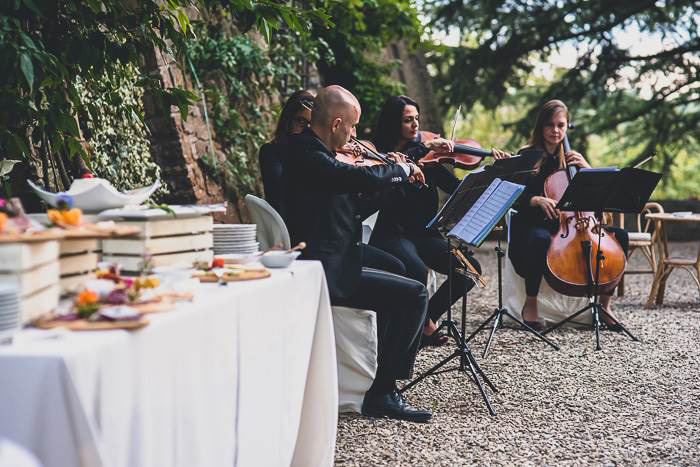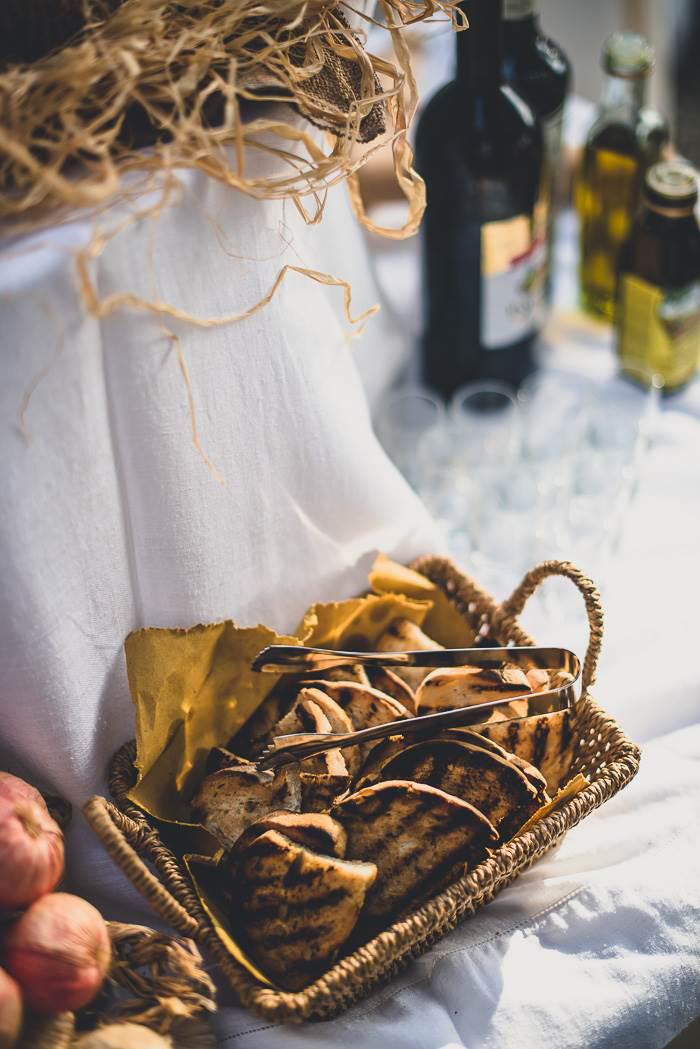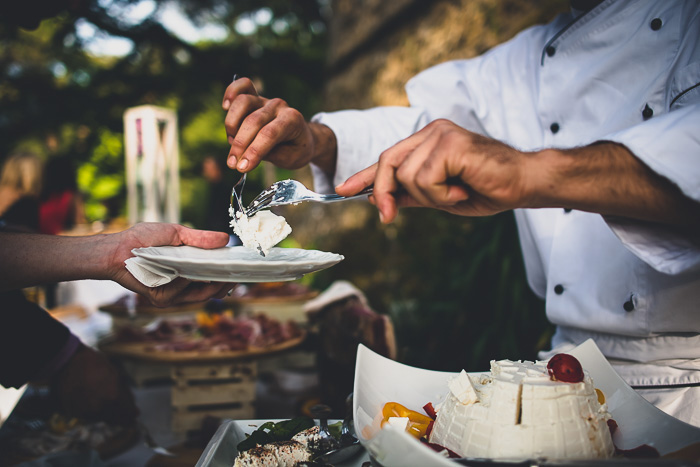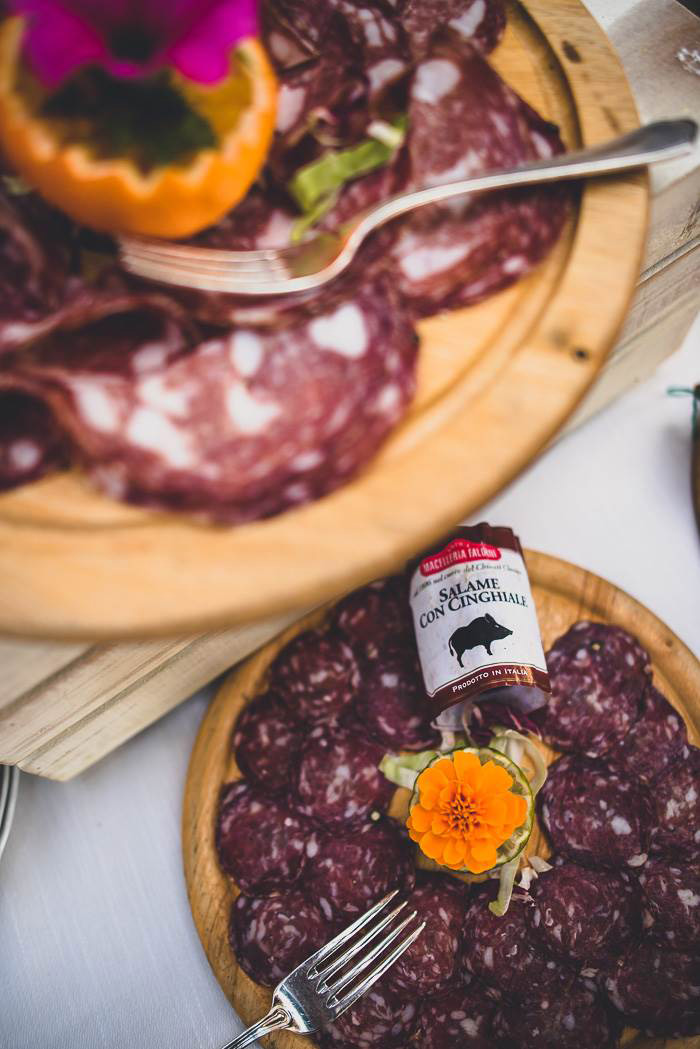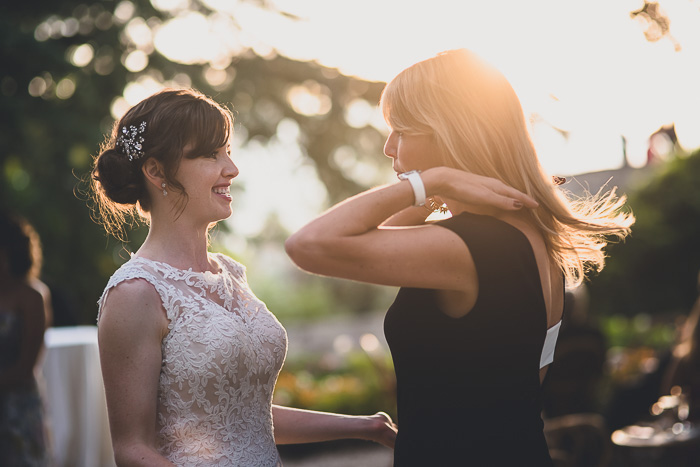 What was the best thing about having an intimate wedding? 
The best thing about having an intimate wedding, in our opinion, was that we didn't need to have a receiving line. We got a chance to spend some real time with each of the guests throughout the night without having to even think about it.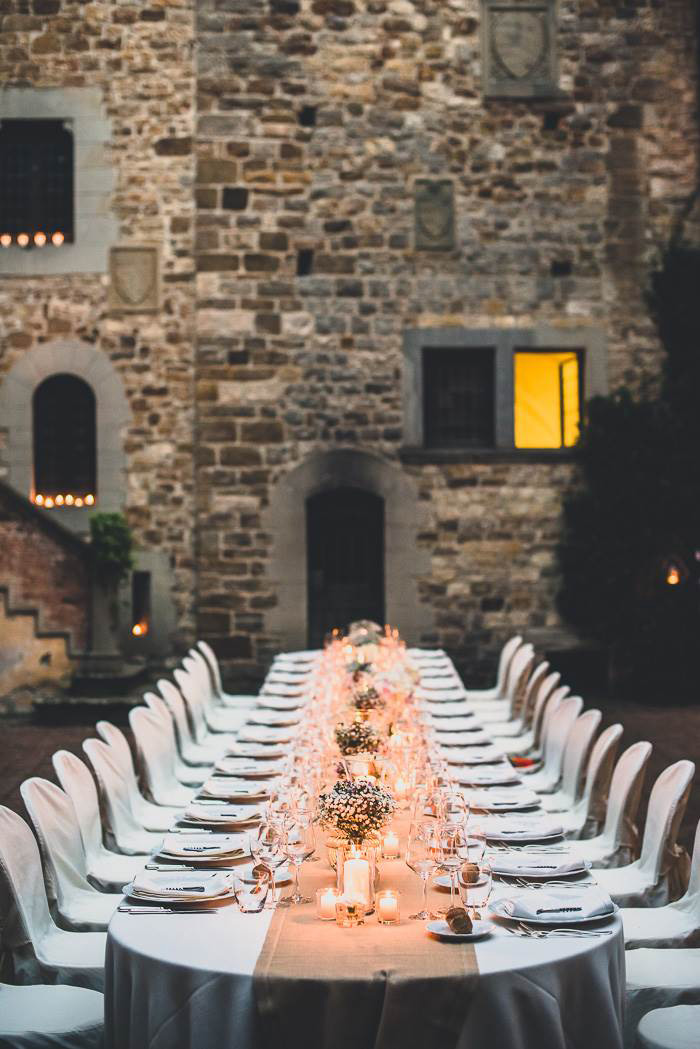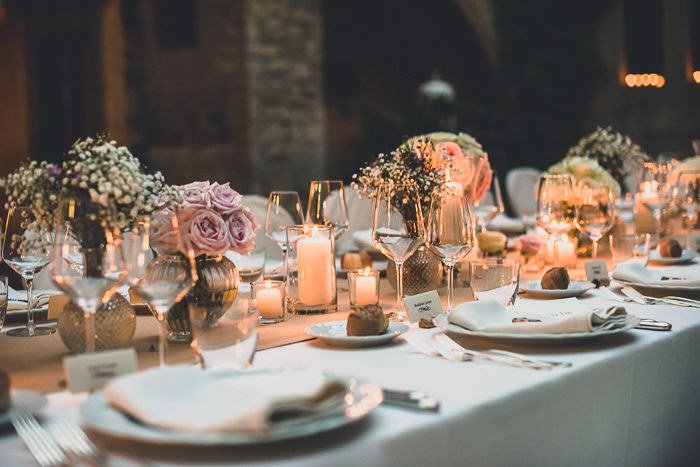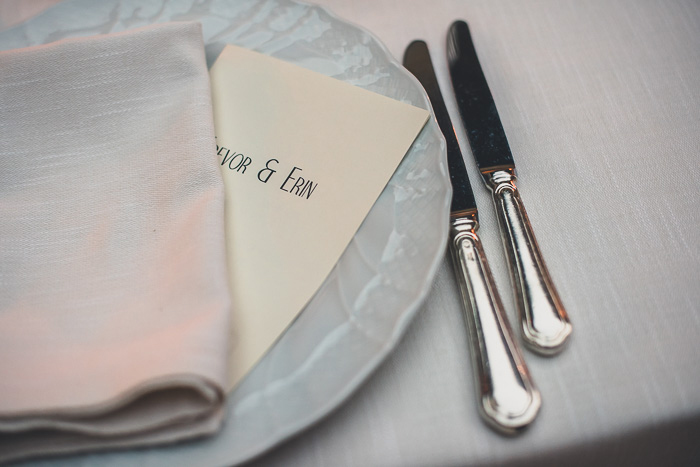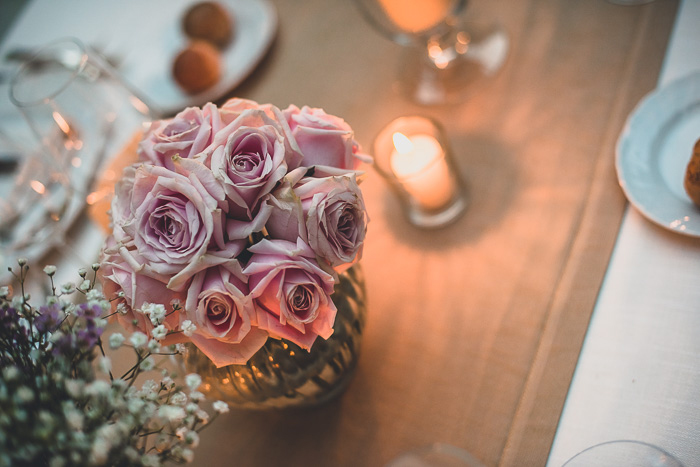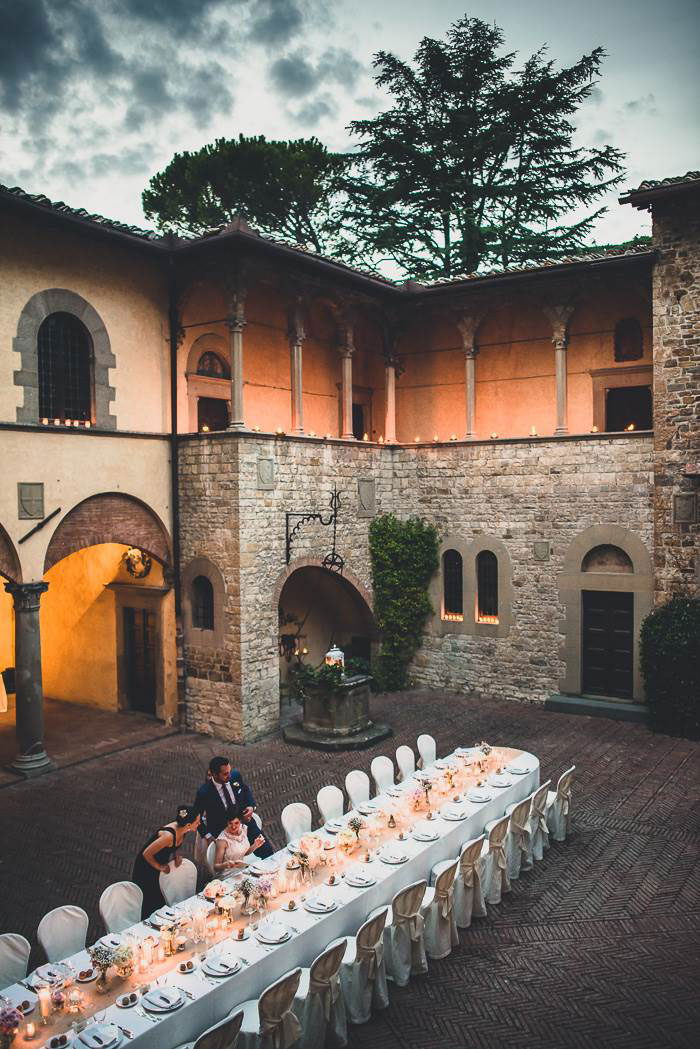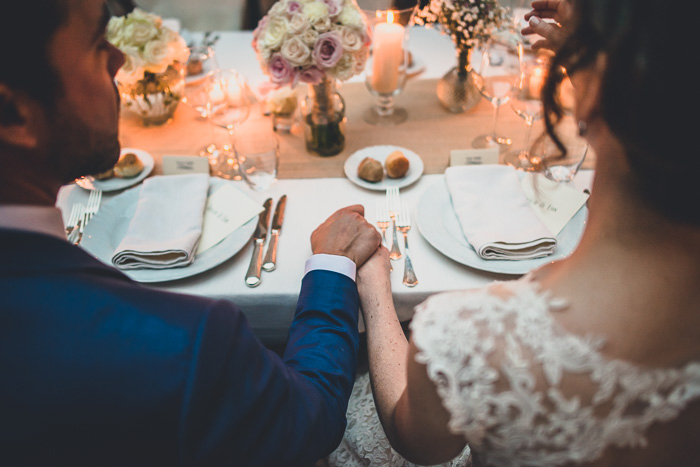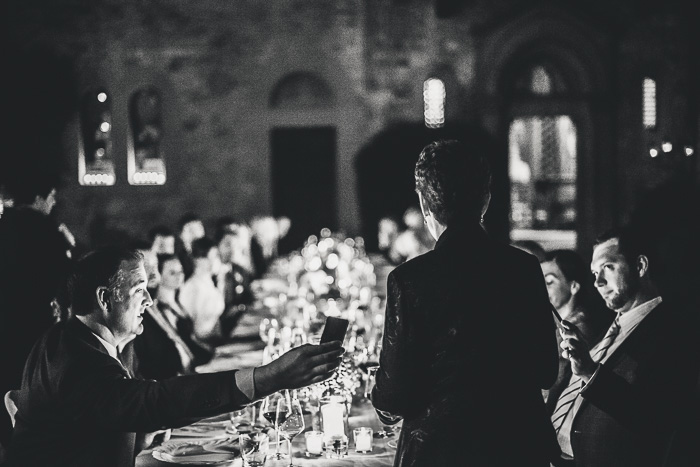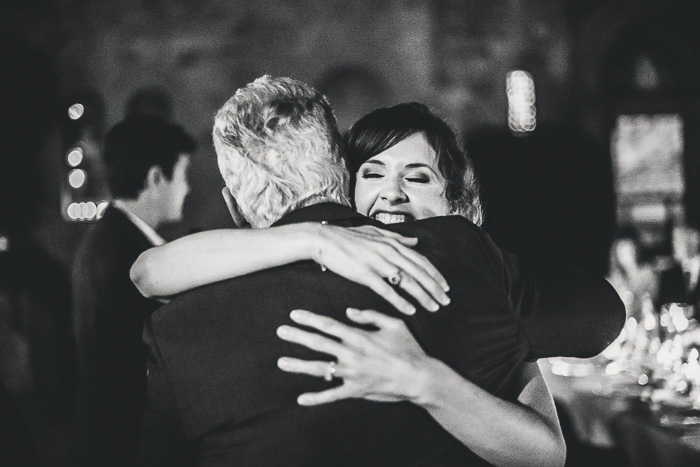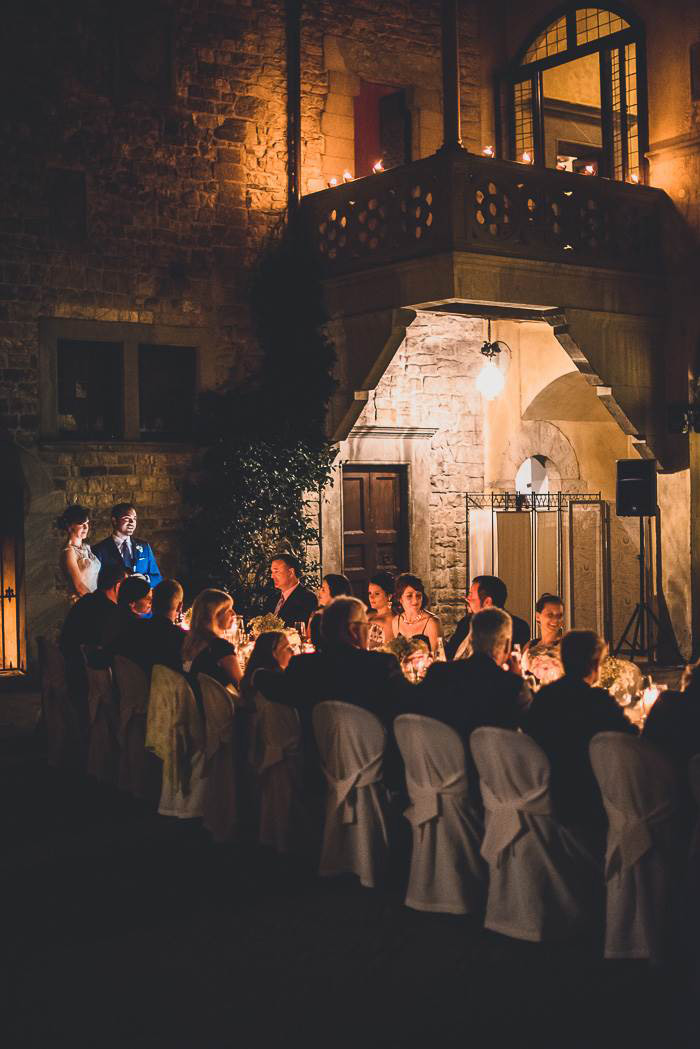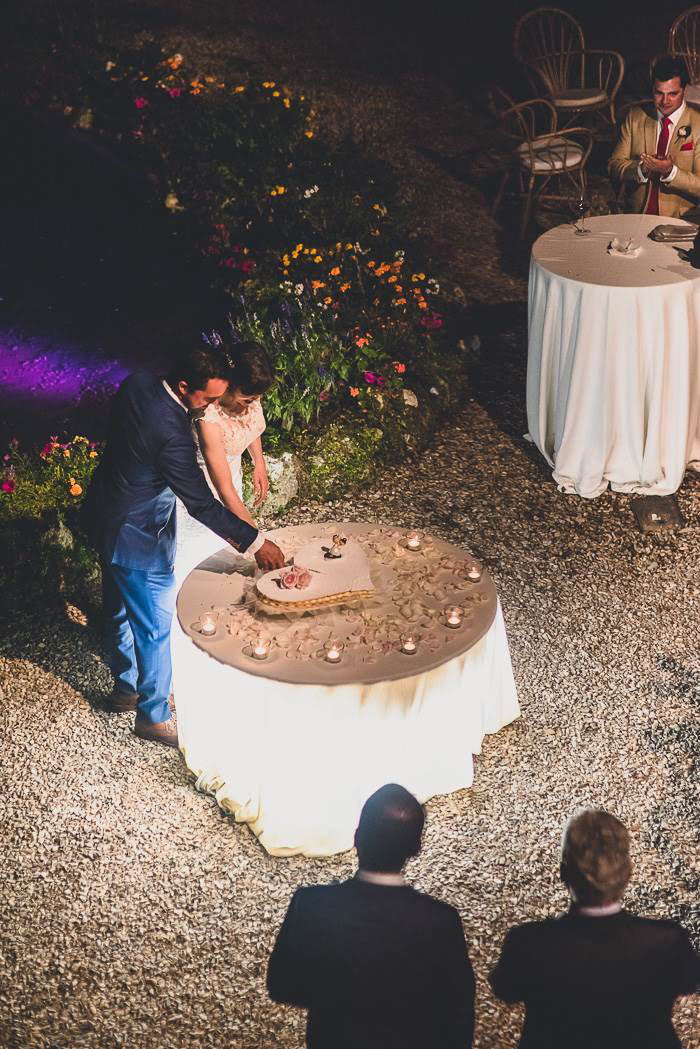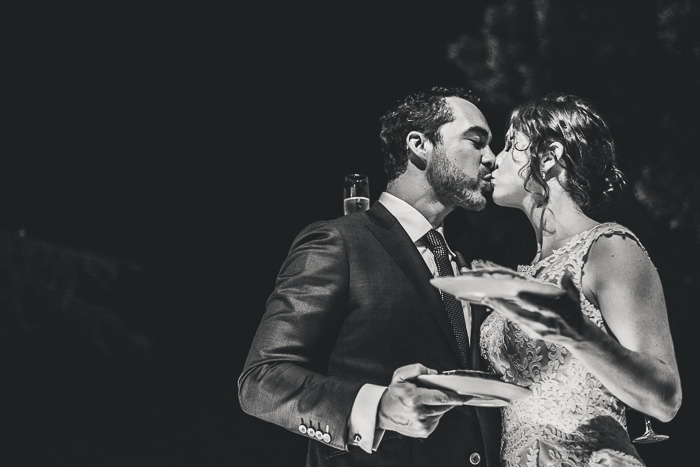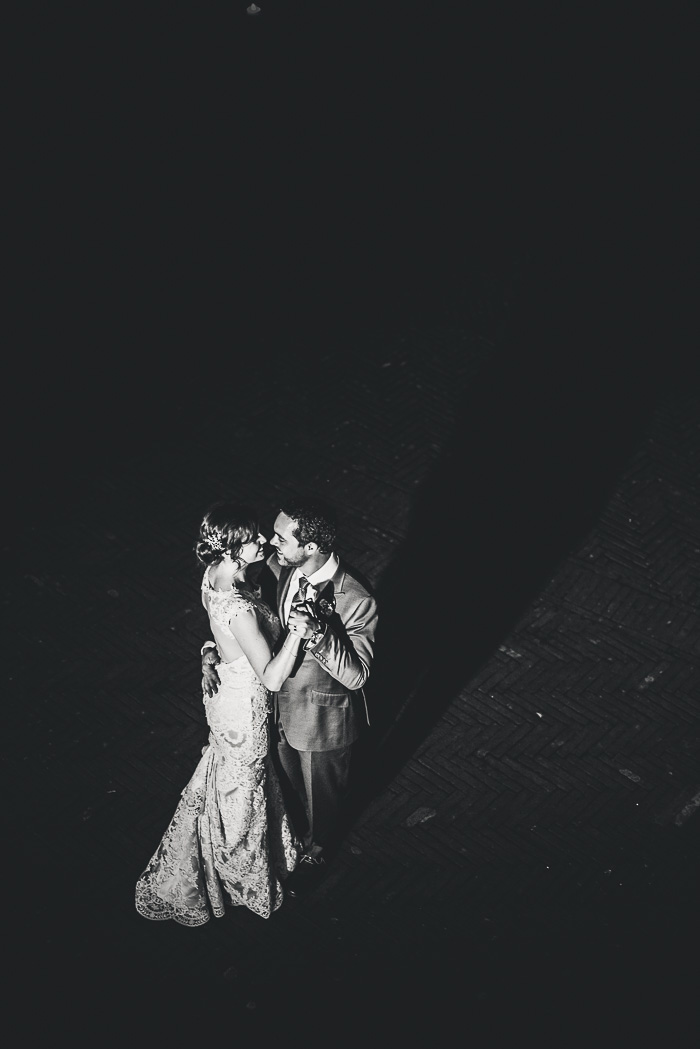 What advice do you have for couples who are considering an intimate wedding? 
Absolutely DO IT!!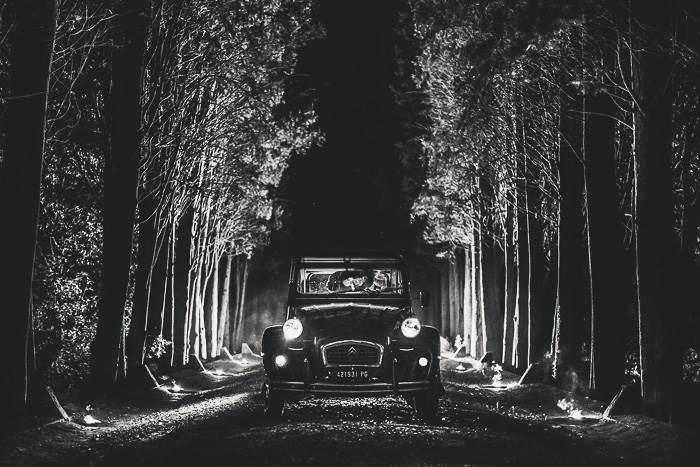 Vendors:
Photography: Francesco Spighi
Venue: Castello il Palagio
Wedding Management and planning: Castello il Palagio
Celebrant: Andrea from Tuscan Pledges
Caterer: Delizia Ricevimenti Firenze
Music: Alma Project
Dress: Moonlight Bridal
Florist: Violamalva