With a breathtaking venue, adorable flower girls, and a red velvet cake to die for, Jacqueline and Andrew's rustic Pointhouse wedding was a dream come true. Best of all, was the fact that the couple pulled it off (with the help of their wedding planner) without breaking the bank. The bride and groom giggled their way through the short, but sweet waterfront ceremony, toasted their nuptials with champagne and danced on the deck to "Can't Help Falling in Love". While the decision to have an intimate wedding wasn't an easy one for the newlyweds, they both agree that they wouldn't have had it any other way.
A huge thank you to Coco Photography for sharing all the lovely photos of Jacqueline and Andrew's wedding day with us!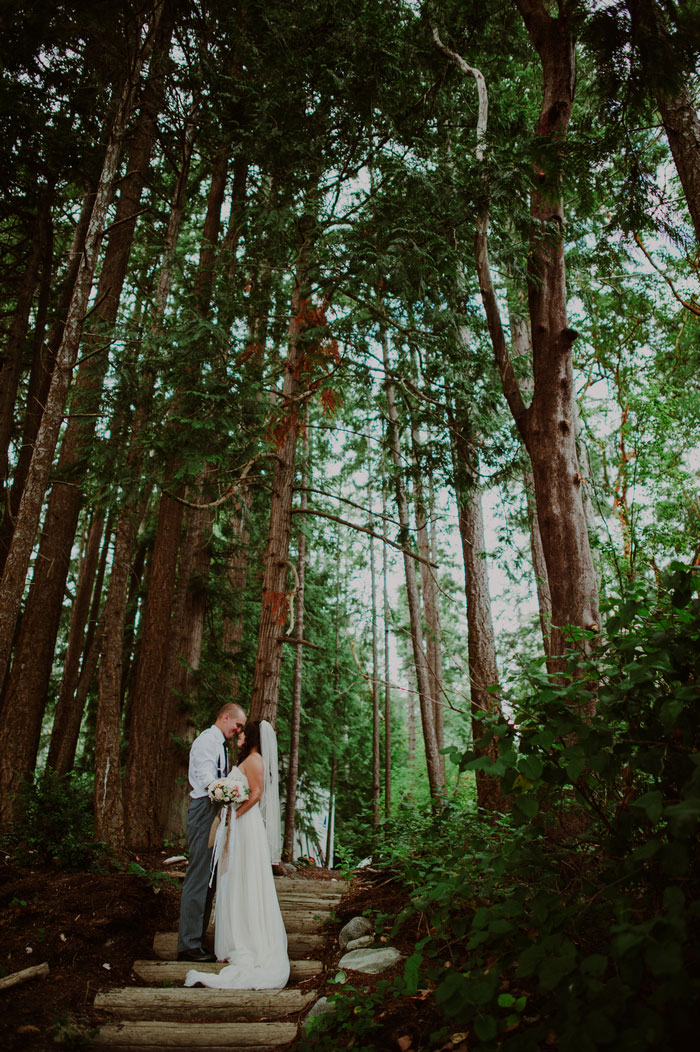 Jacqueline, 25  & Andrew, 27
Location: Sargeant Bay, Halfmoon Bay, BC
Wedding Date: August 6, 2016
Number of Guests: 13

Wedding Cost: Approximately $6,500
Wedding Ceremony Location: The Pointhouse
Wedding Reception Location: The Pointhouse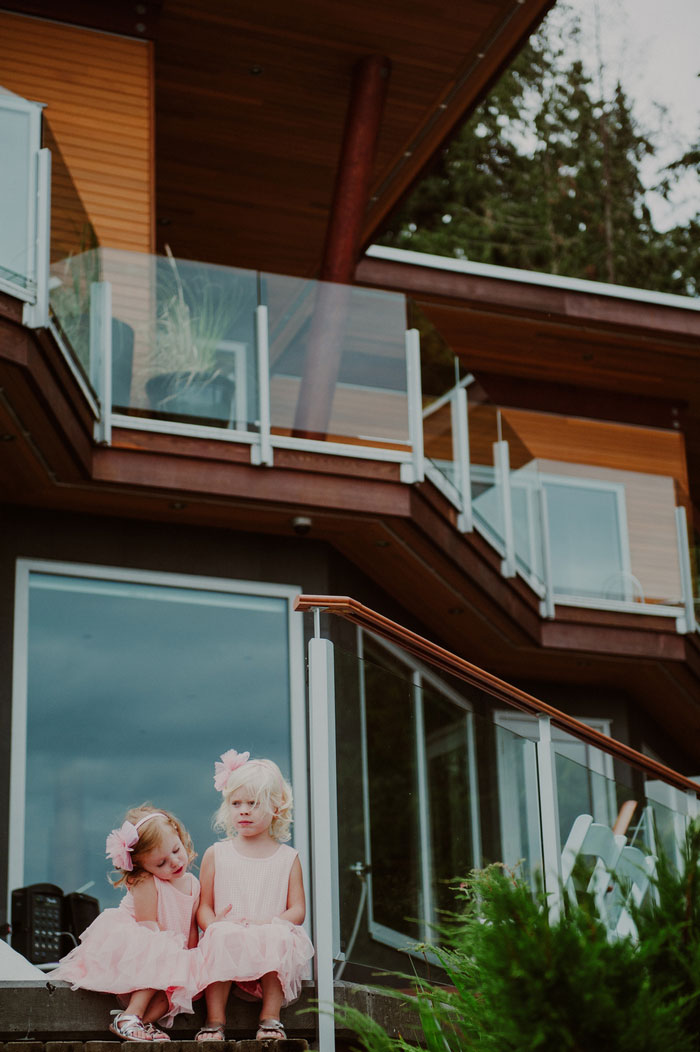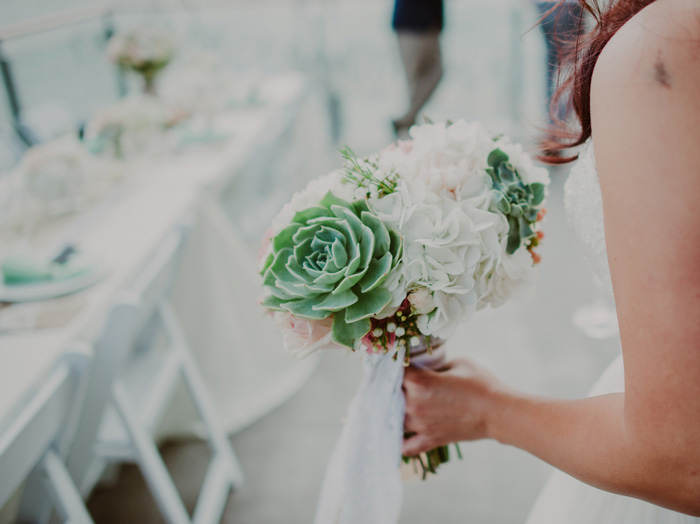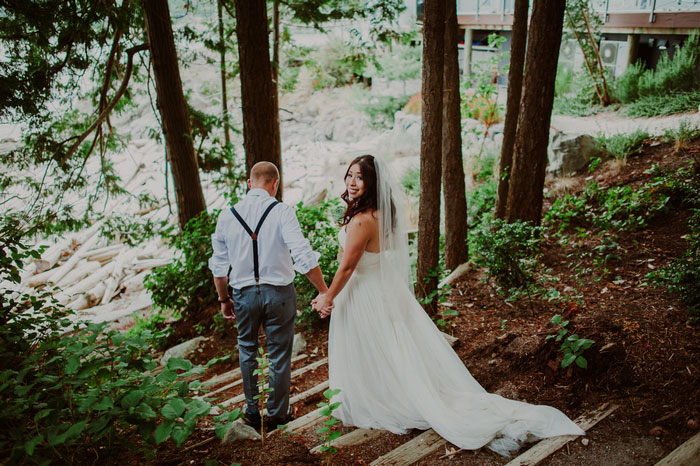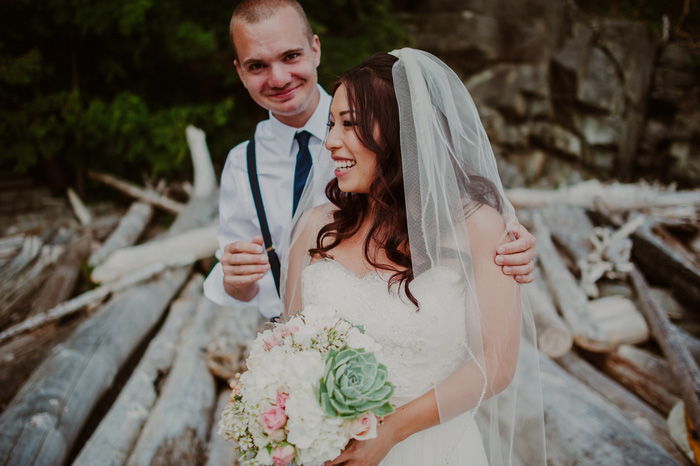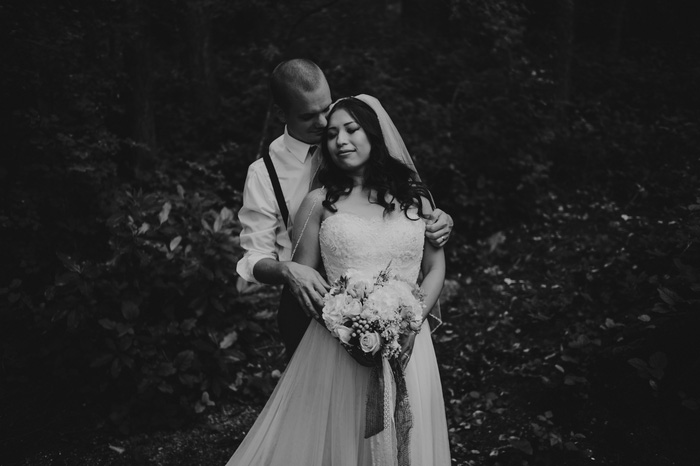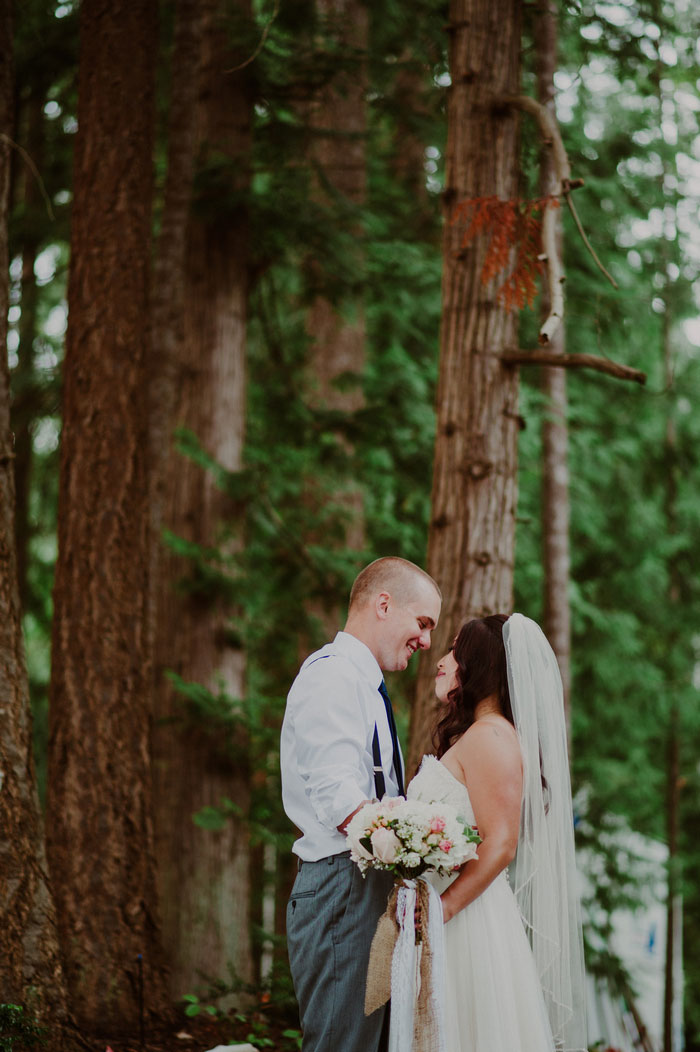 Why did you have an intimate wedding?
We wanted to connect with each of our guests and we wanted to make it as personal as possible. We invited our immediate family members and felt that a small intimate wedding would be the perfect choice as we would be able to really enjoy our day with them without feeling overwhelmed by too many guests.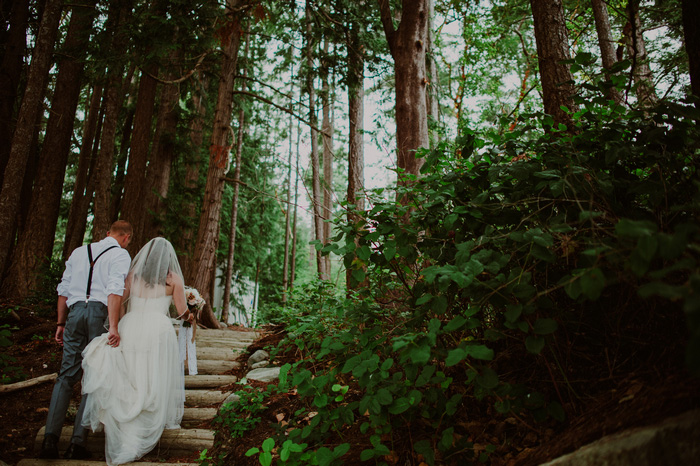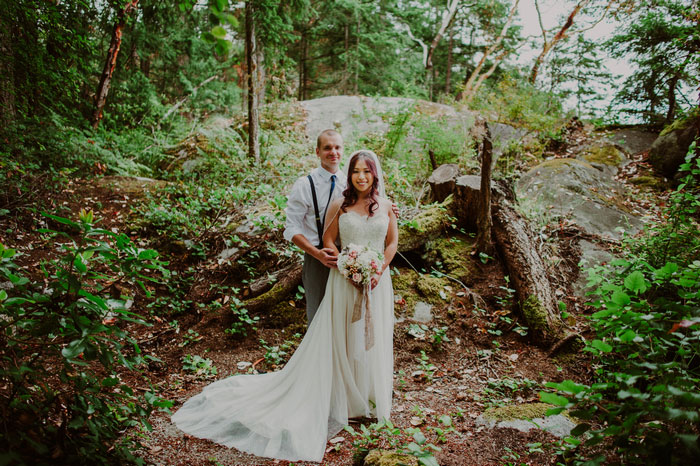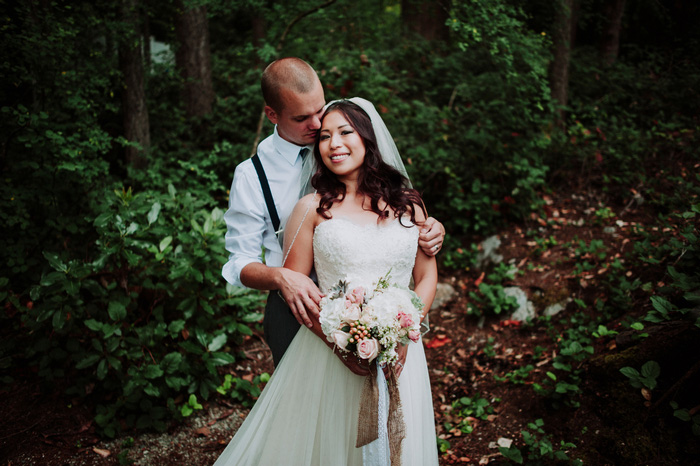 What are some of the challenges that you faced planning an intimate wedding?
The biggest challenge was not being able to invite our friends and other family members. We agreed, however, that having a small and intimate wedding was more our style and would allow us to appreciate every detail of our wedding day. We had a wedding planner – it was included with our wedding package at the venue – so there honestly were no challenges with the actual planning of the wedding; the planner took care of all the details (thank God!).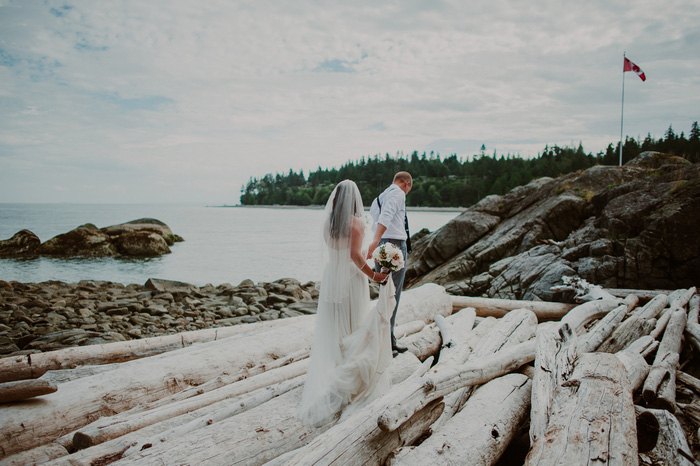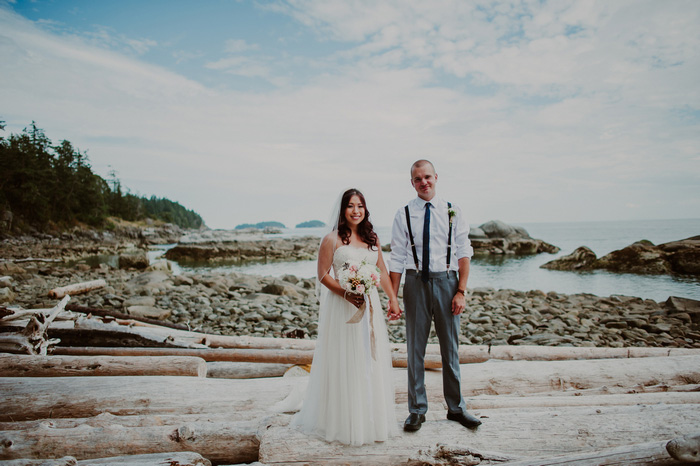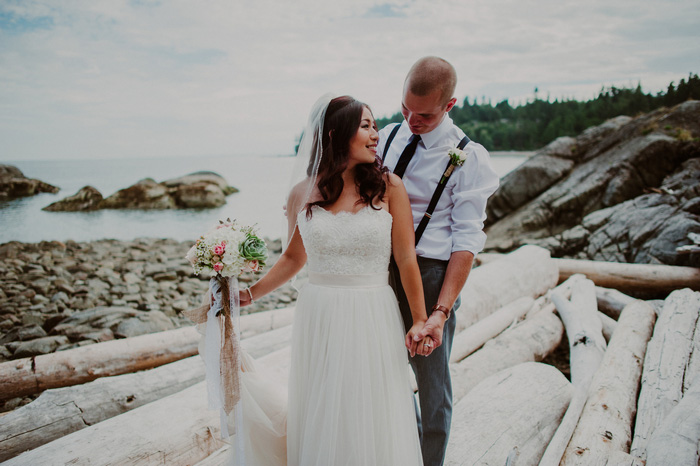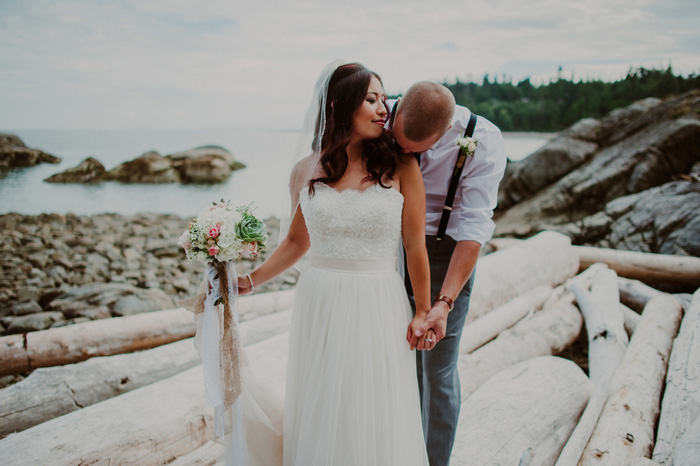 Was it difficult to pare down the guest list?
Yes, it was difficult since we would have loved to invite more people, but at the end of the day we also wanted it to be a special intimate wedding with just close family.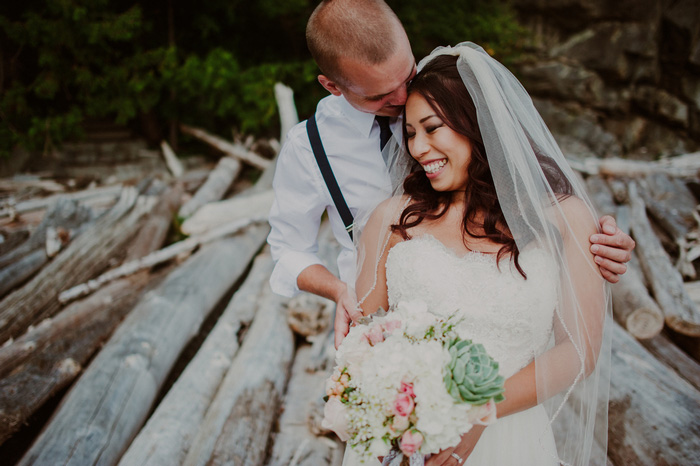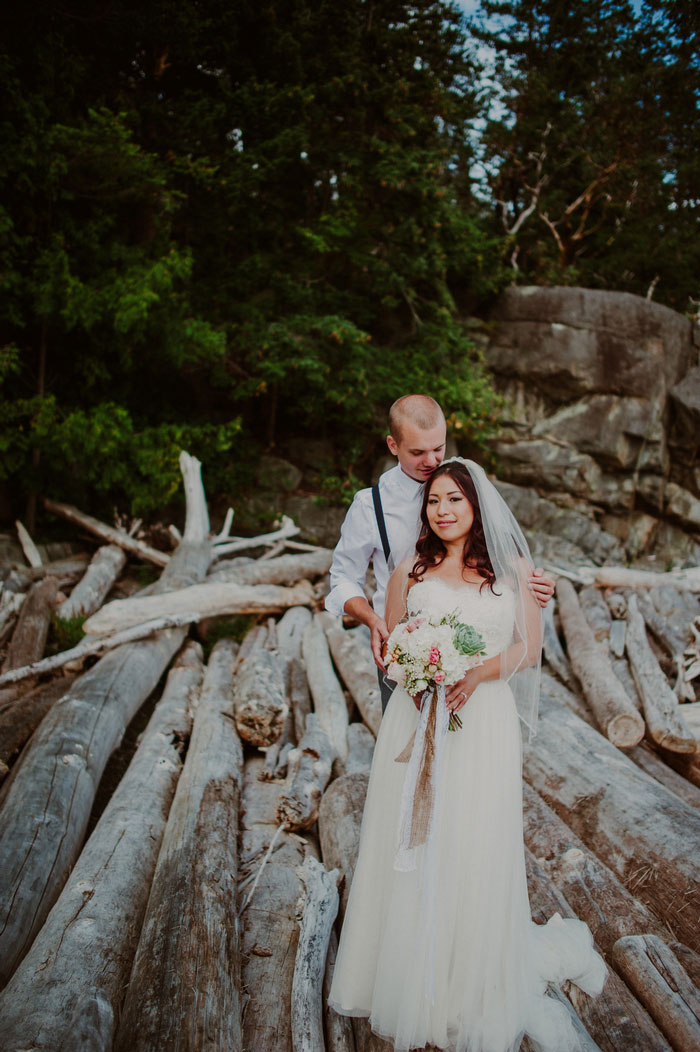 Did you have any 'issues' with the small guest list from friends and family? If so, how did you address them?
We were a bit worried that people would be offended if they weren't invited, but they understood that it was our choice to have a small ceremony. I think nowadays more and more people are having smaller intimate weddings because it makes more sense; it allows you to enjoy your day more. Also, financially it would have been a huge burden if we had to spend tens of thousands on our wedding day as a young couple.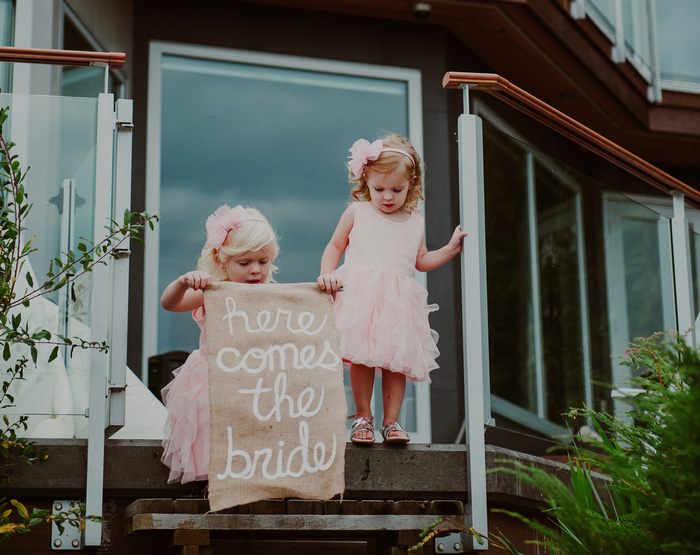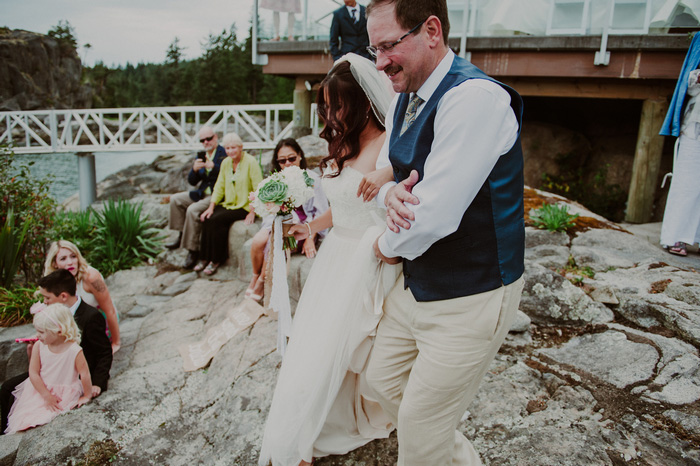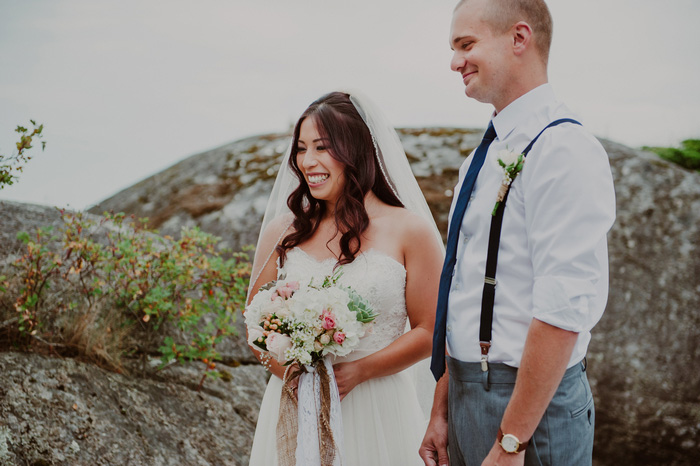 What were the highlights of the ceremony?
The ceremony was very small and quite short (about 15-20mins), but it was lovely. We had my husband's nieces (ages 5 and 2) walk down the aisle before me with a burlap sign that read "Here Comes the Bride". They were adorable! Also, during the ceremony my husband and I couldn't keep a straight face and were giggling when we probably shouldn't have, but we couldn't help it. We tend to laugh at everything!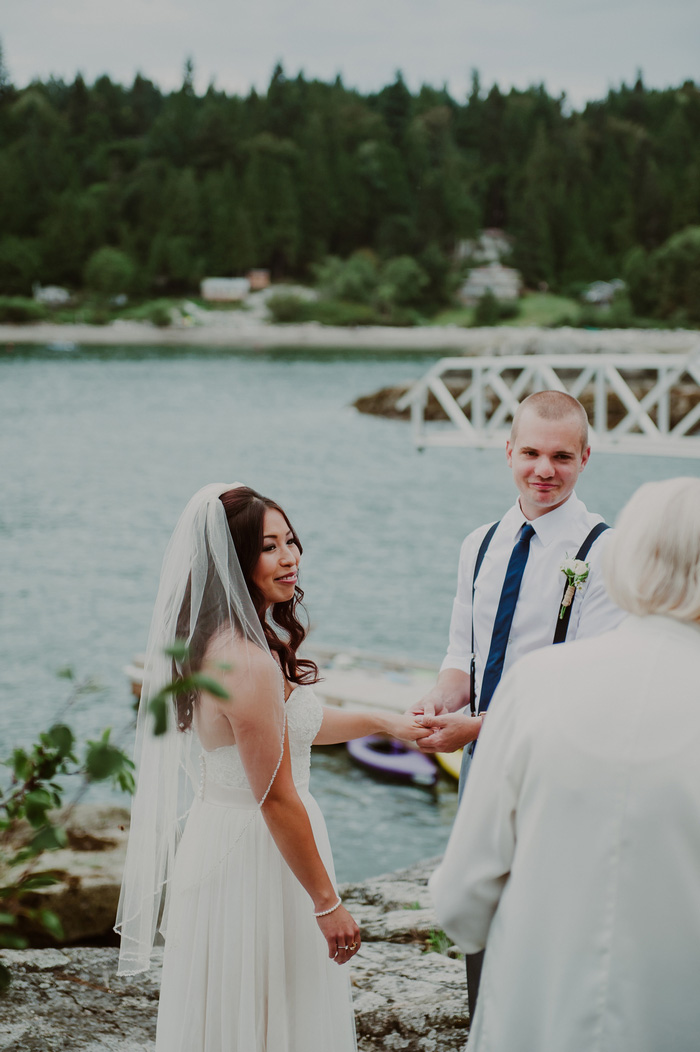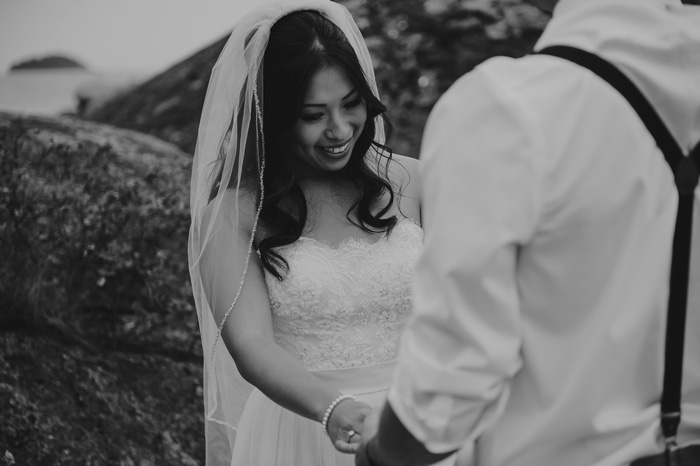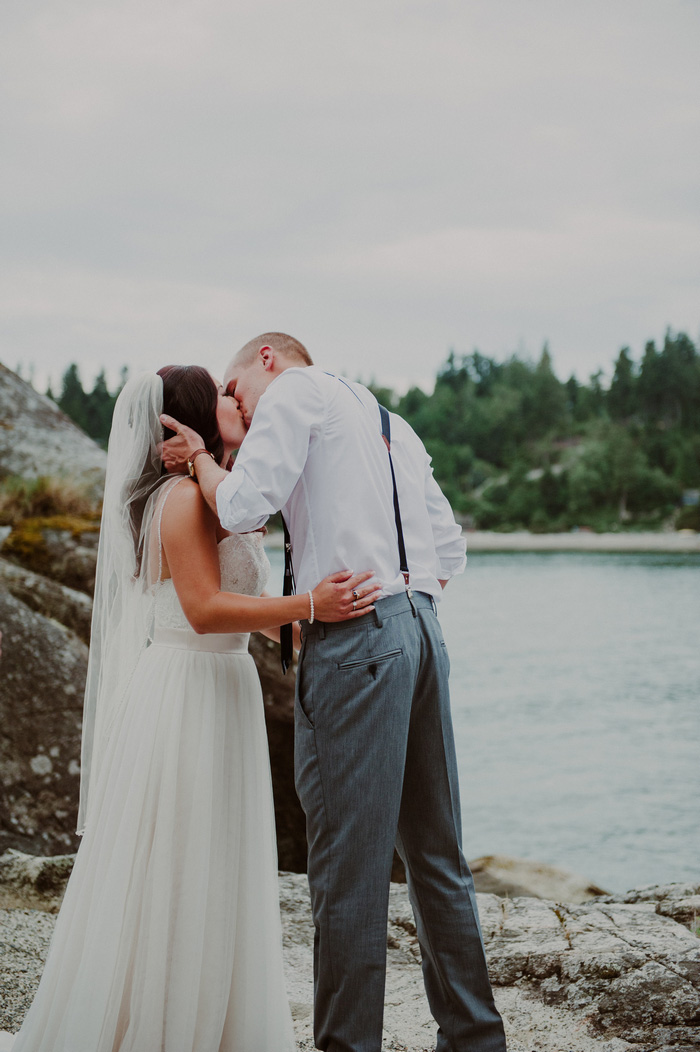 What were the highlights of the reception?
Highlights included the small, close setting. The venue was out of this world. The Pointhouse is a waterfront B&B property and we rented the entire building so it was just our family in there. With the backdrop of the ocean, the driftwood, and all the natural elements, it was absolutely gorgeous. Our guests are still talking about how wonderful the venue was and everything about that day. The decorations were beautiful. I went for a rustic feel using materials such as burlap and lace, and pastel colors. The cake was to die for as well! The caterers did an excellent job with the dinner and the wedding cake – red velvet with cream cheese frosting.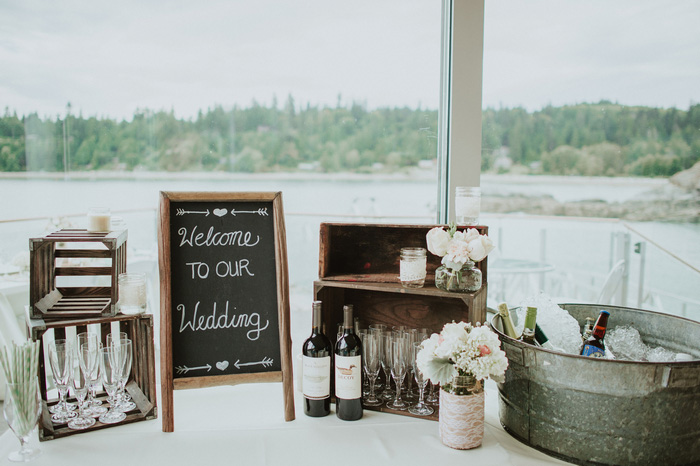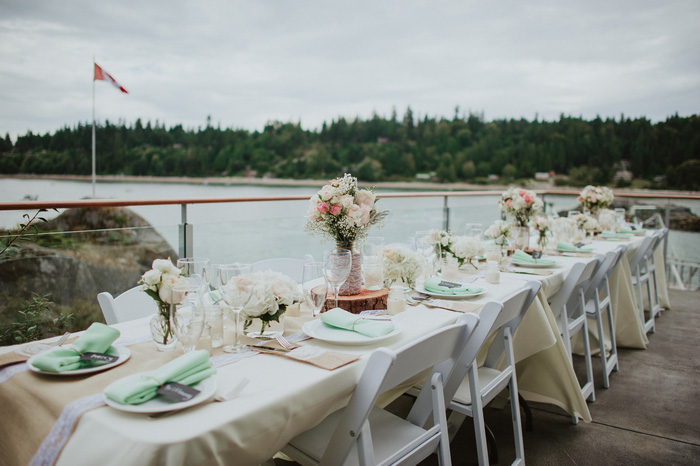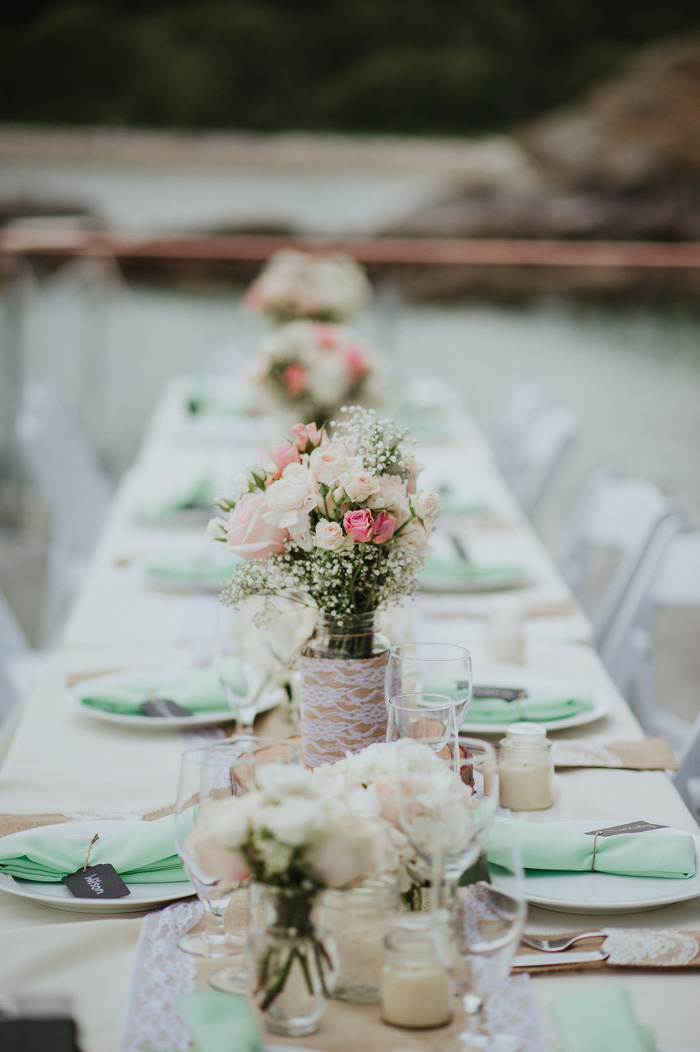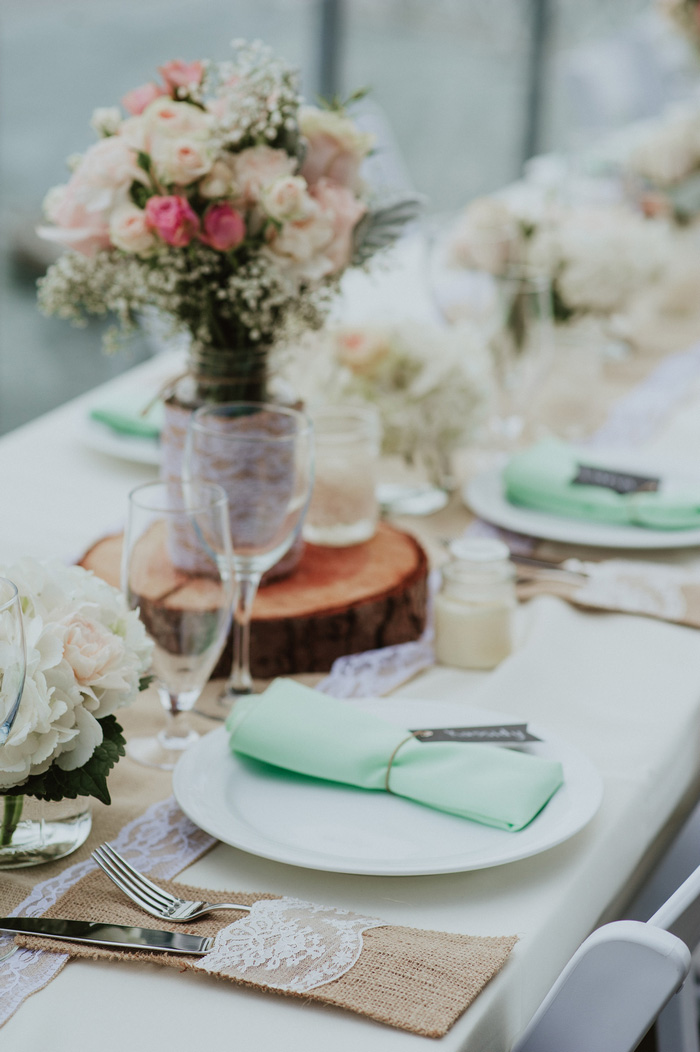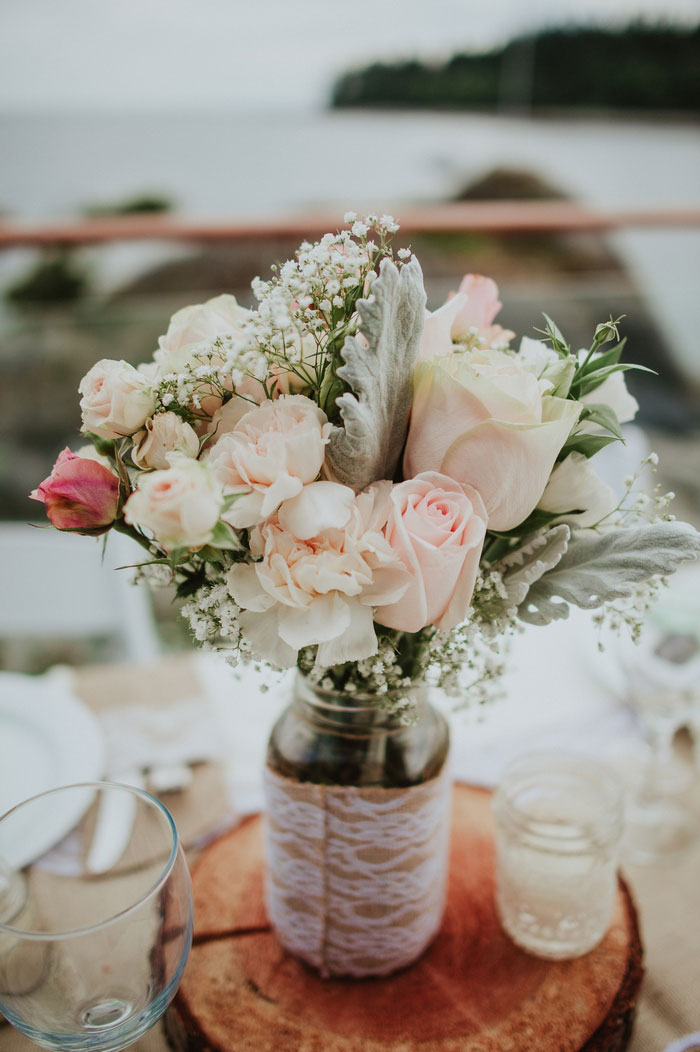 What was the best thing about having an intimate wedding?
The best thing was being able to connect with our guests and actually enjoy every element of our wedding. It wasn't a long, drawn out day. It was absolutely perfect and at the end we danced along the deck to our first song "Can't help falling in love". It was great! Looking out onto the water was breathtaking and I wouldn't have it any other way.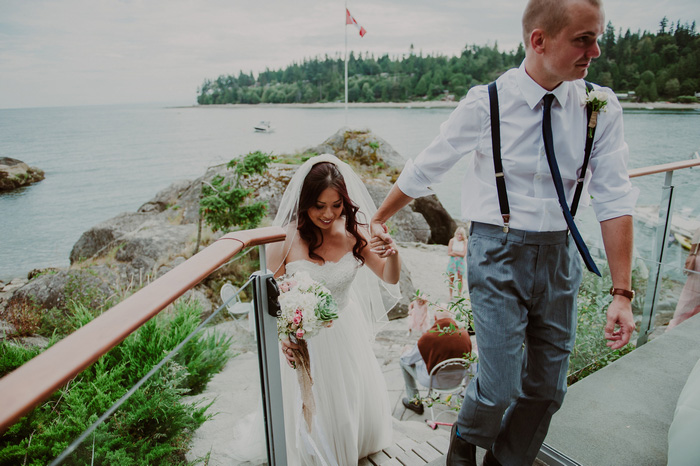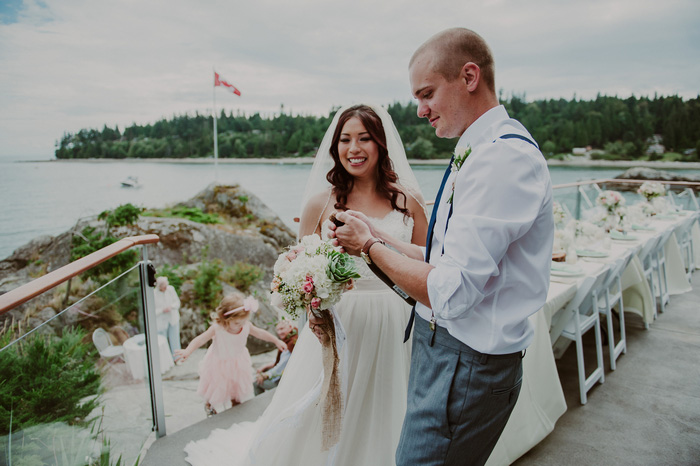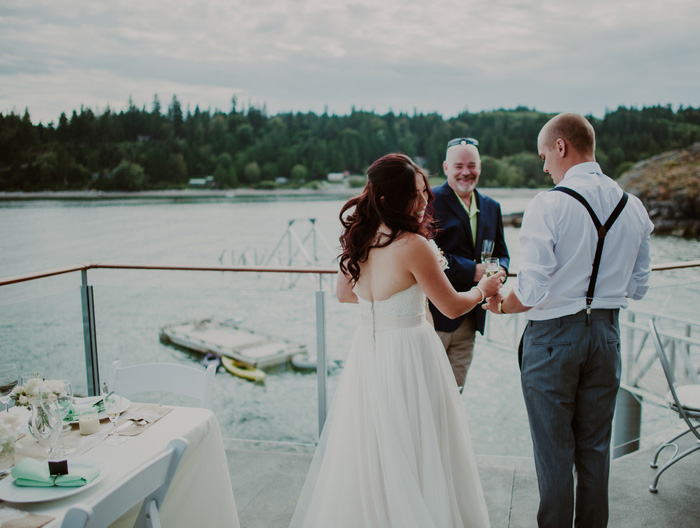 What advice do you have for couples who are considering an intimate wedding?
Honestly, it was the best decision we could have made and I would highly recommend it. If you're second guessing your decision to have a smaller wedding and are concerned about not being able to invite more people, I have to say that I didn't think about that factor at all on the day of. We were able to talk to everyone and be comfortable without having to worry about too many guests and not being able to connect with everyone. Also, it was great having the wedding planner as she helped us every step of the way and I really had a stress-free wedding. People would always asked me before the wedding how all the prep was going and I really only had to worry about finding my dress and getting the marriage license! She took care of everything else and I would highly recommend finding a venue that teams up with a wedding planner; it really helped and we truly had our dream wedding.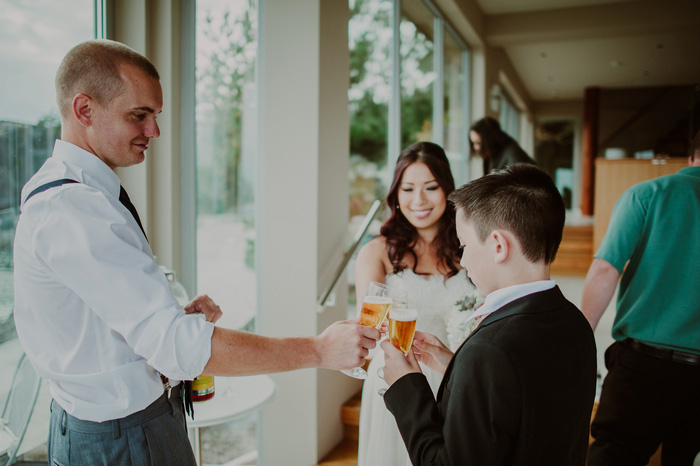 Vendors:
Wedding Planner (included with venue package): Coastal Wedding and Events
Caterer: Emelle's 
Photography: Coco Photography
Hair and Makeup: Hair Matters
Save
Save