Can you imagine a more romantic setting for an elopement than a mountain top surrounded by the Adriatic Sea? Neither can we! And neither could Stacey and Ernest who were wed last September at the top of Hvar's Mount Sveti Nikola.
Wanting a wedding that would just be about the two of them, the couple, who hail from Calgary, Alberta, flew all the way to Croatia, and, with their photographer Petar Jurica and their officiant in tow, trekked up the side of the island's tallest mountain in order to say their vows and start their life together – now, how perfectly dreamy is that?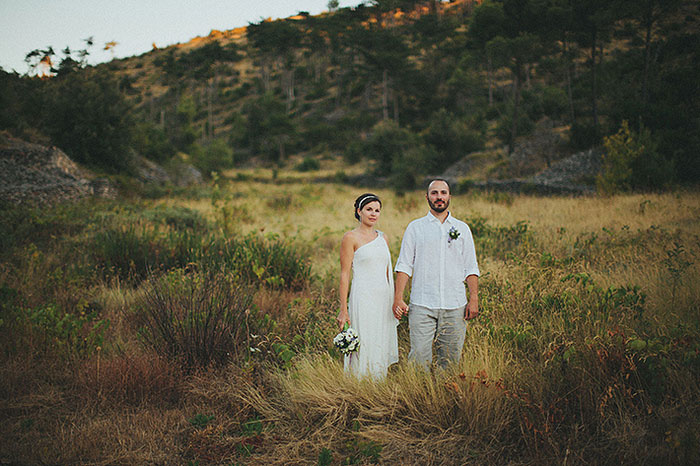 Stacey, 33 & Ernest, 33 
Hvar, Croatia
Wedding Date: September 3, 2013
Number of Guests: 0
Wedding Ceremony Location: On the top of a mountain at Sv. Nikola, the highest peak of Hvar.
Wedding Reception Location: Pharia Restaurant in Stari Grad, Croatia (it was just the two of us having dinner in a beautiful courtyard surrounded by stone walls. Afterwards we went to a crepe vendor on the street for dessert.)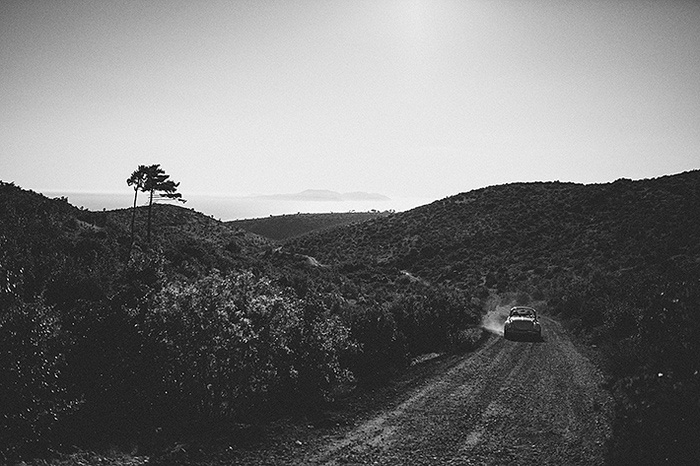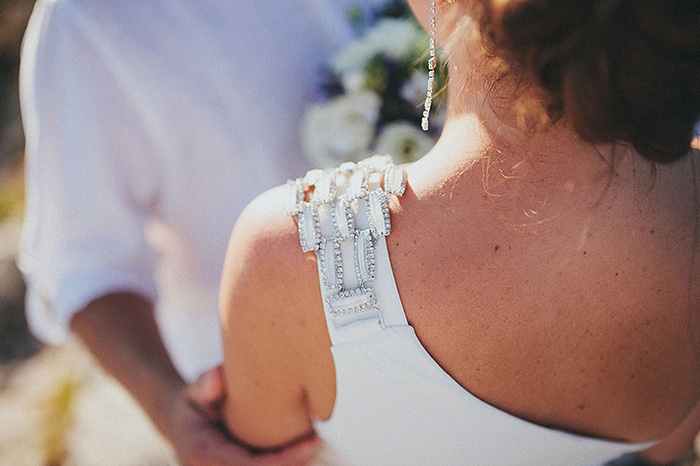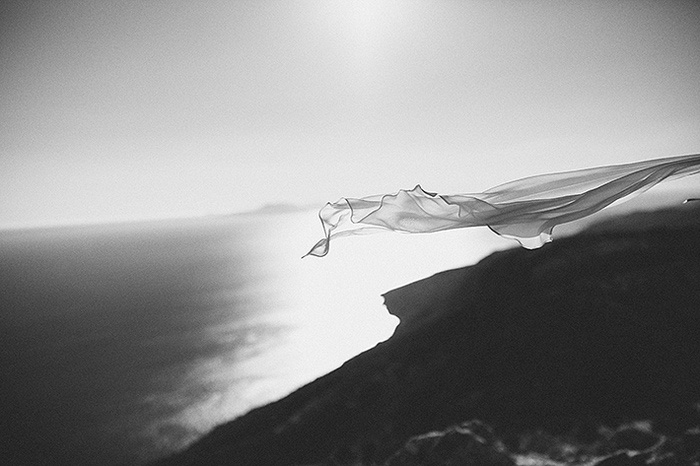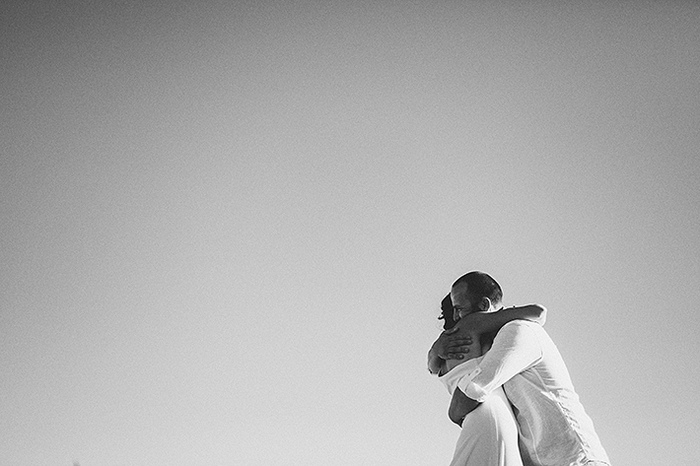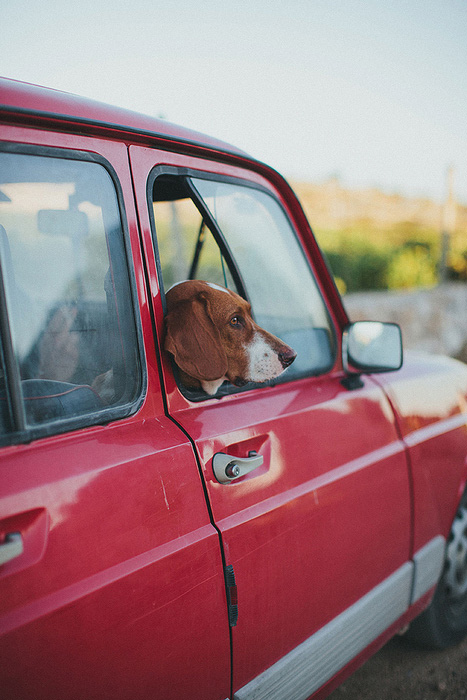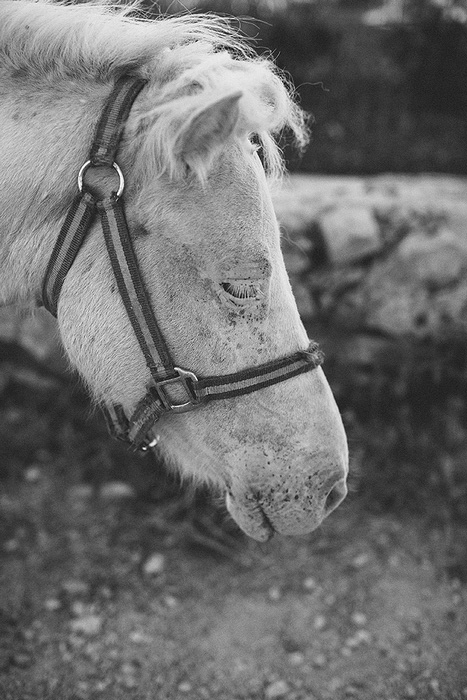 Why did you have an intimate wedding?
We decided that the wedding was just about us, no one else.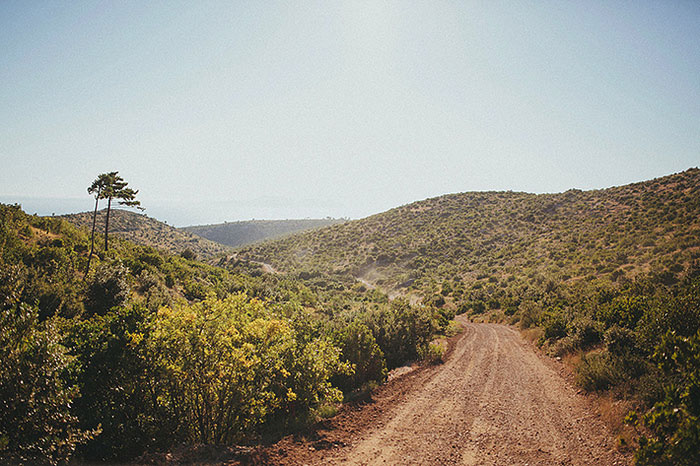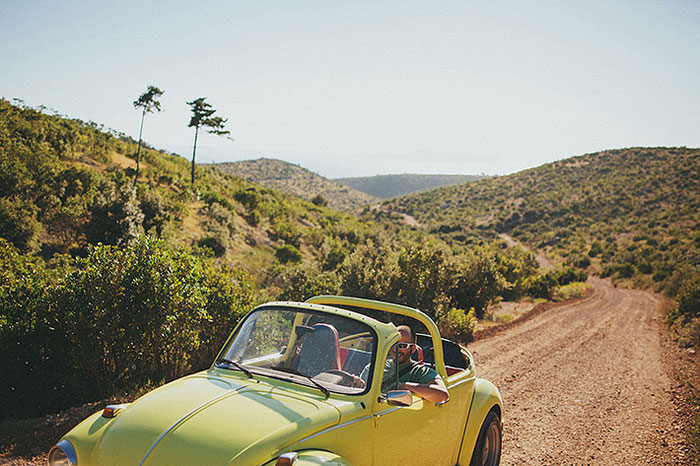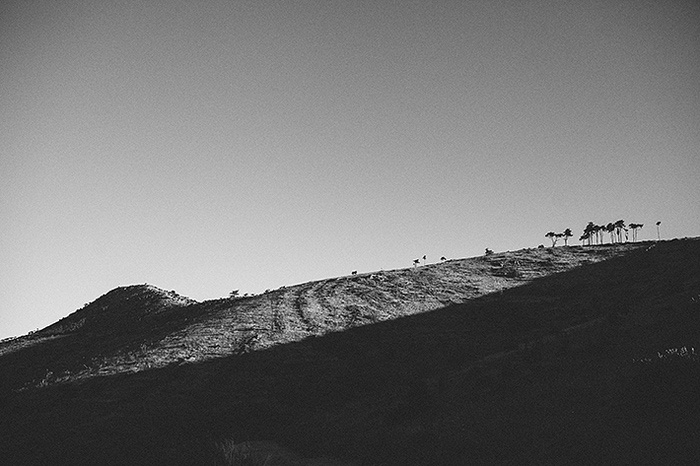 What are some the challenges that you faced planning an intimate wedding?
Realizing that I needed a wedding planner two weeks prior to the trip! We found one and she was fantastic and organized everything for us. She chose the location, flowers, and arranged for transportation.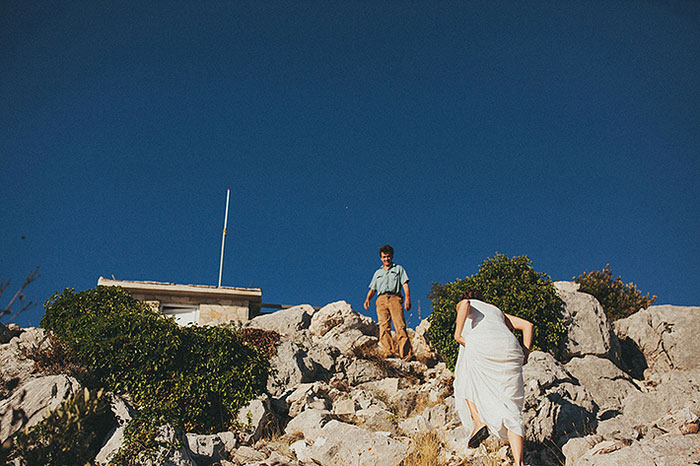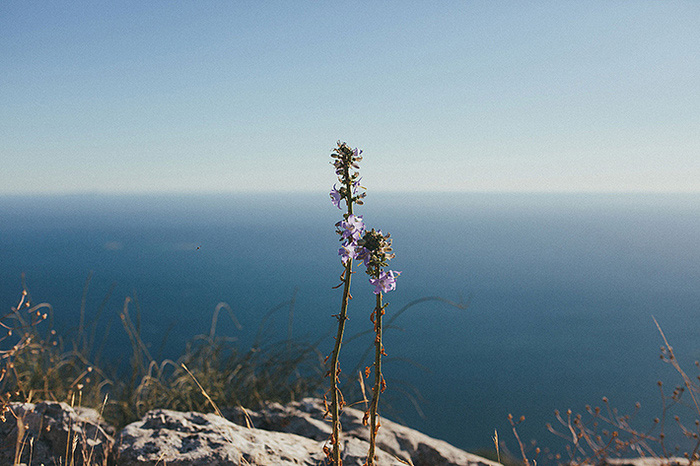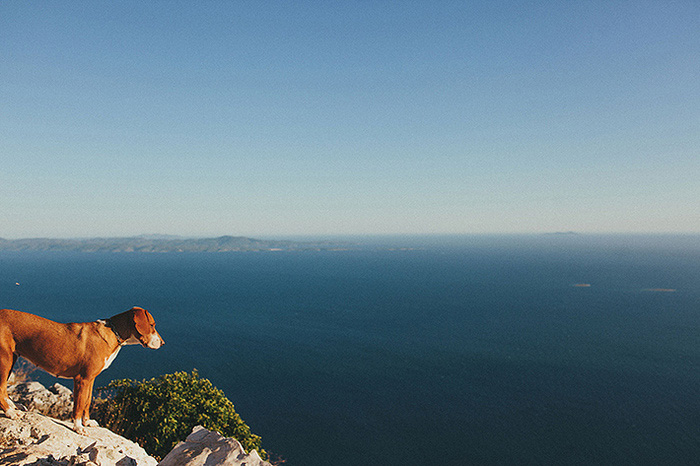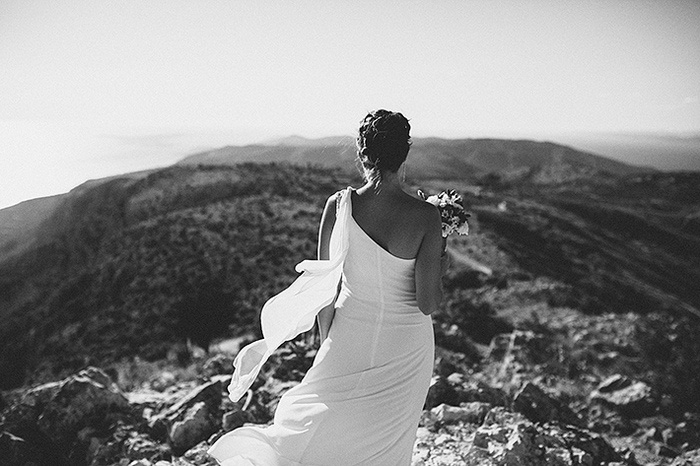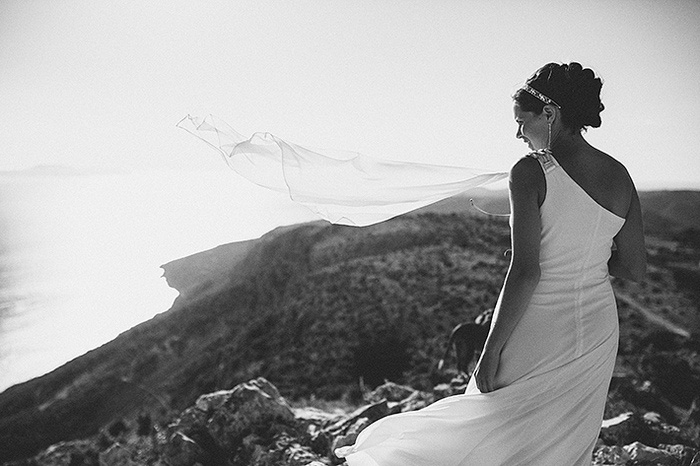 Was it difficult to pare down the guest list?
No, we decided from the beginning that it would just be the two of us.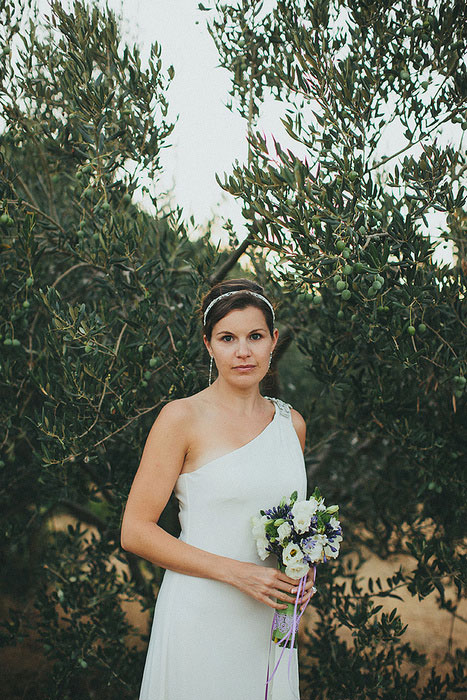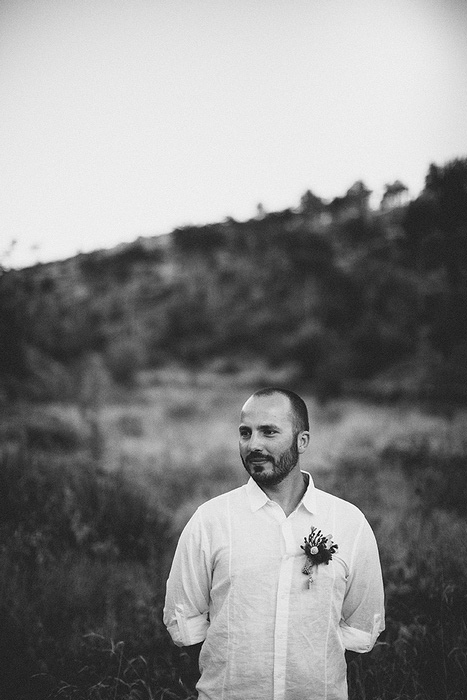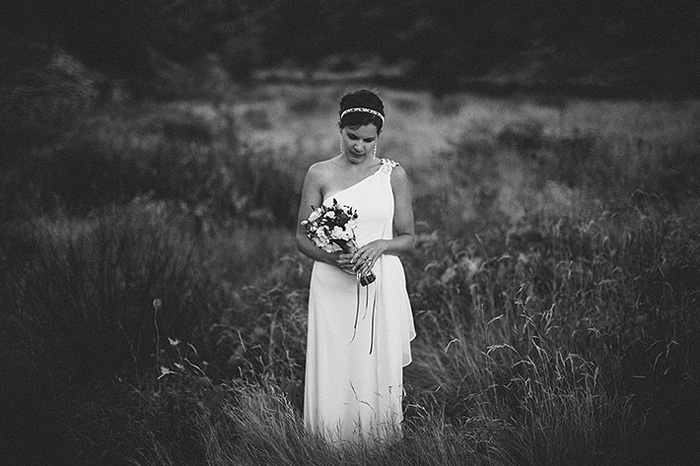 Did you have any 'issues' with the small guest list from friends and family? If so, how did you address them?
No, a few people were disappointed but we held firm in our decision.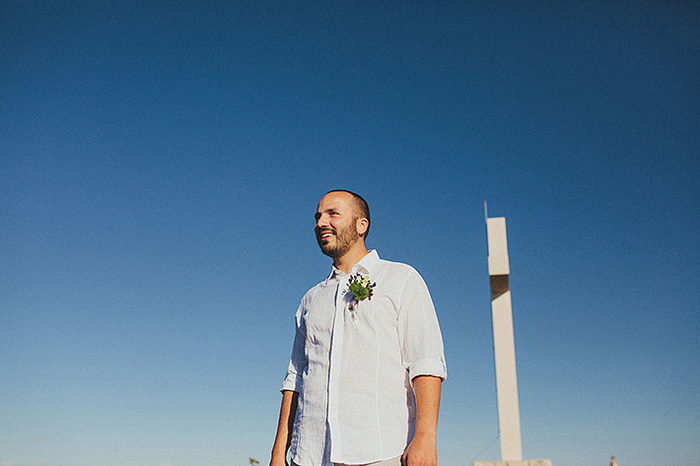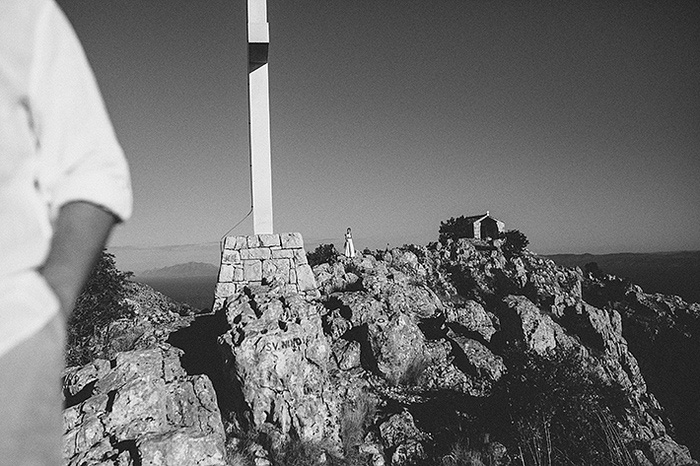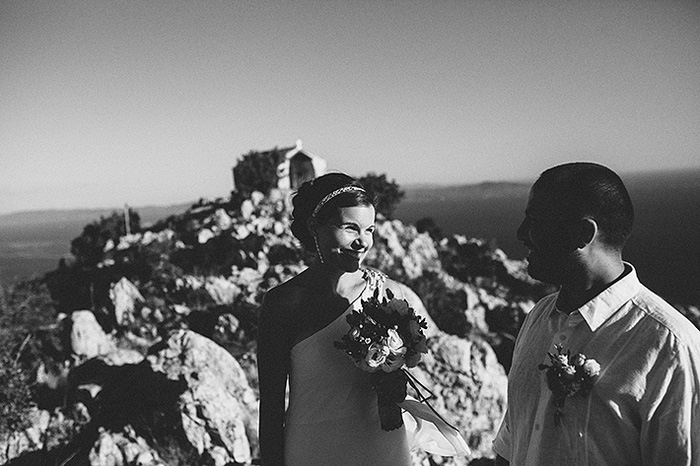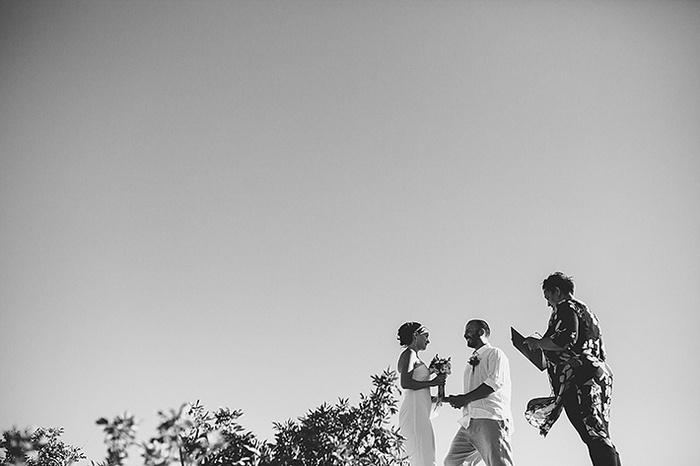 What were the highlights of the ceremony?
We spent our wedding day together. We went for coffee, to the beach, then got ready together and finally before I put my wedding dress on, Ernest went downstairs to wait for the wedding commissionaire and photographer so he wouldn't see my dress. We travelled in separate cars to the ceremony location and I arrived first. I hitched up my dress and clung to loose boulders as I made my way up the mountain. At the top, I stood alone, surrounded by the Adriatic sea below me and the bluest sky I've ever seen above me, while my dress flowed in the wind. There I waited for my soon to be husband to climb the mountain and reach me. The romance of the moment was breathtaking and unforgettable. It was like we were the only two people in the world and all I could feel was love for the man standing in front of me. The wedding commissionaire asked us to close our eyes and take in the moment, the sounds, the smells, and the feeling. I will keep that moment with me for the rest of my life.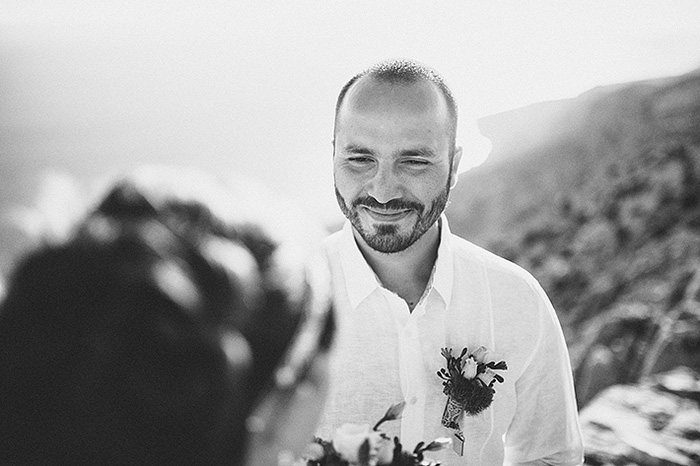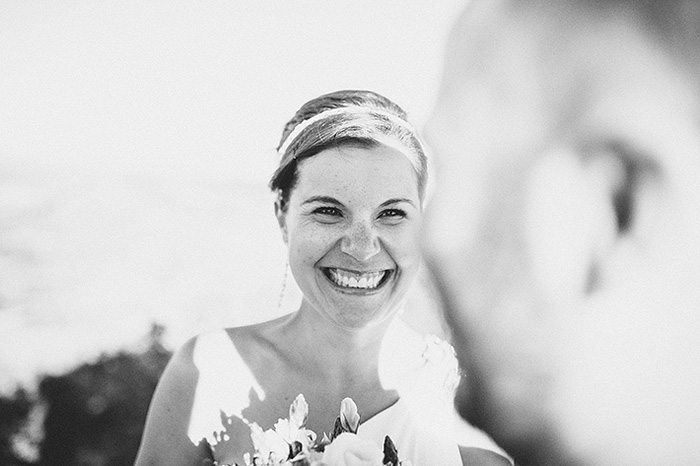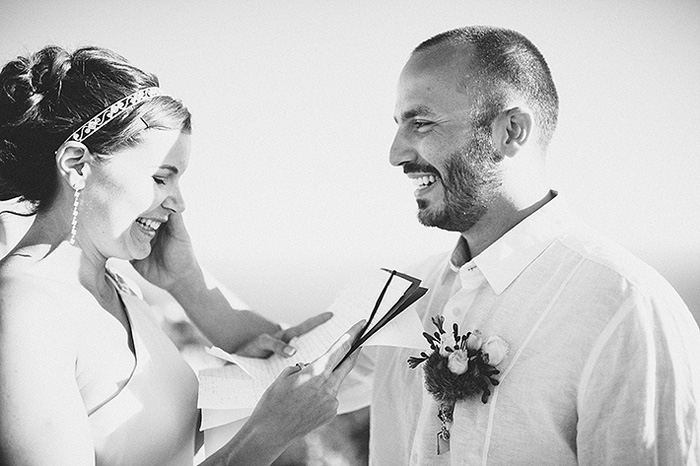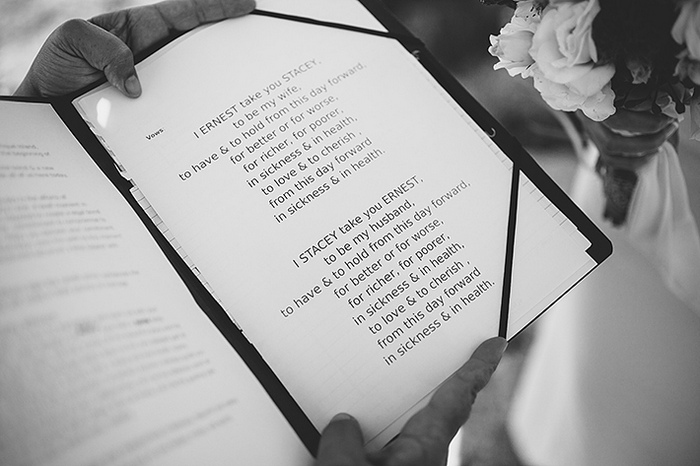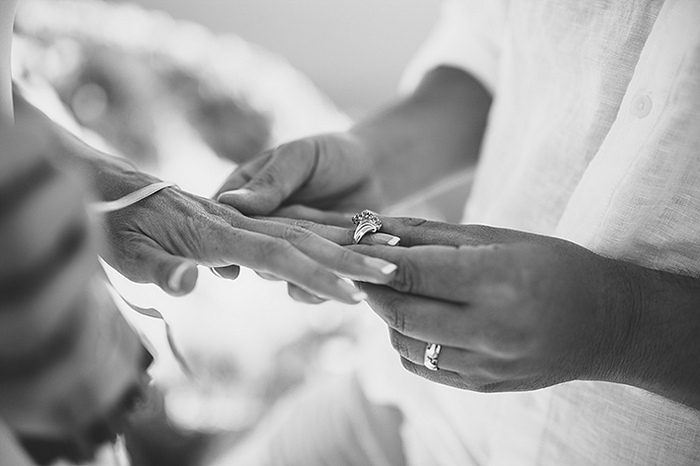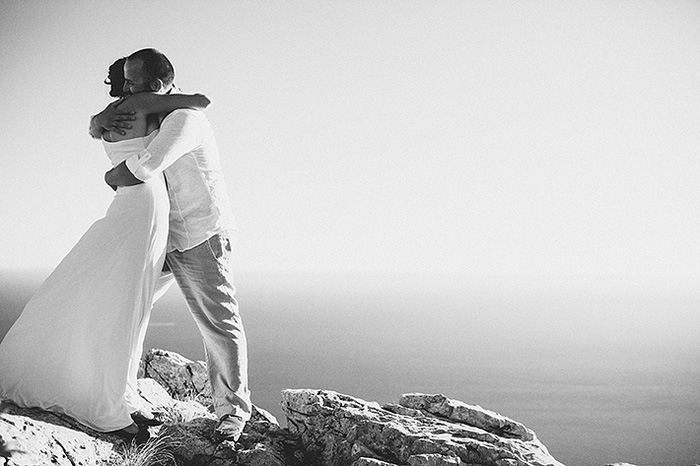 What were the highlights of the reception?
Champagne and crepes!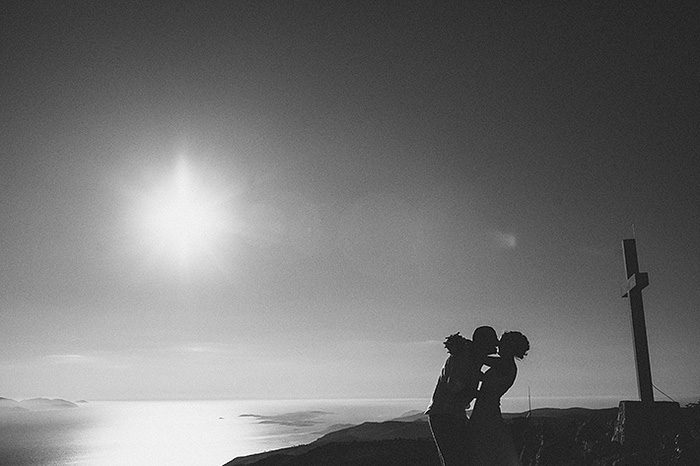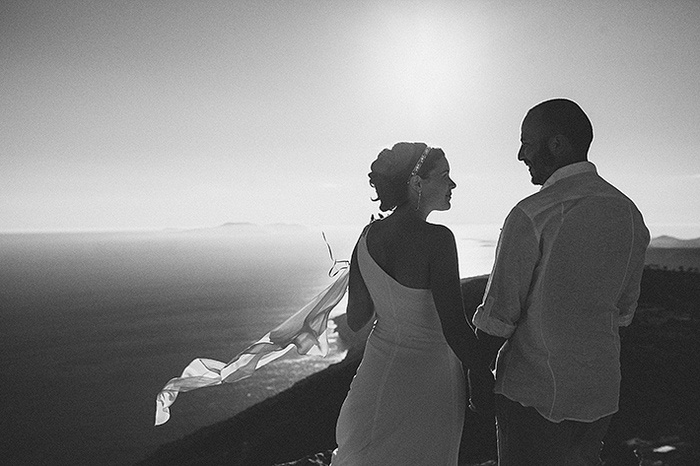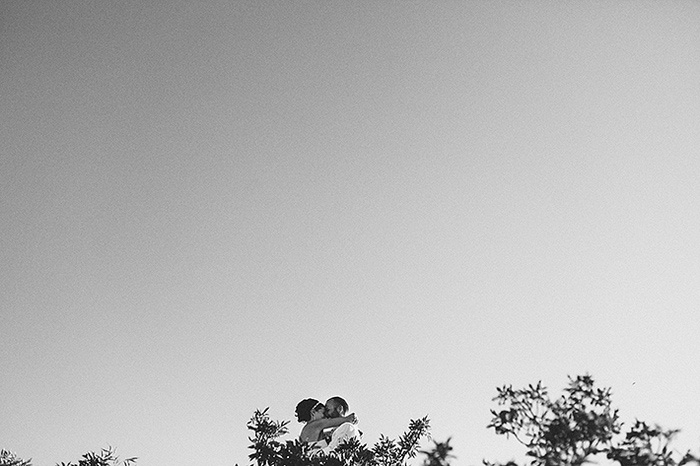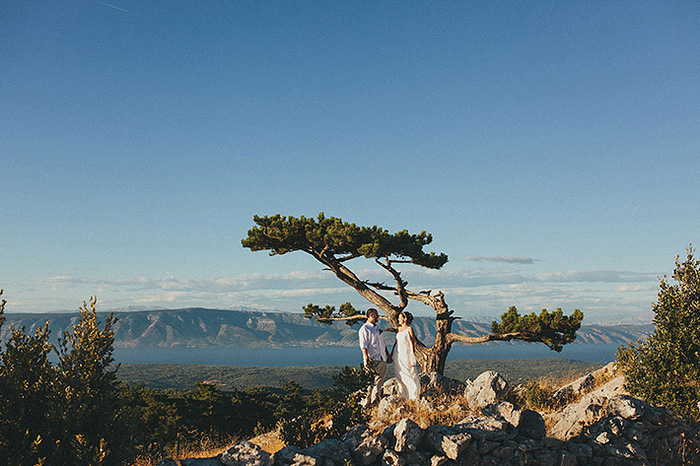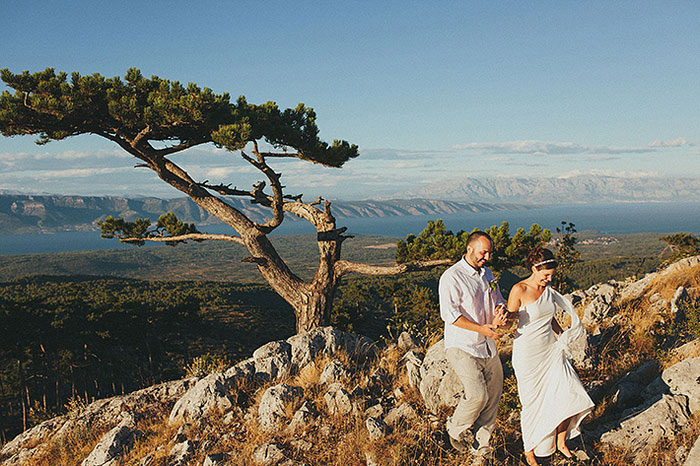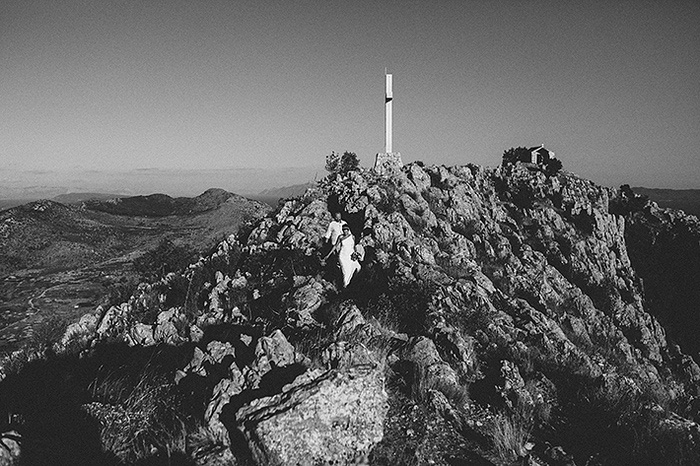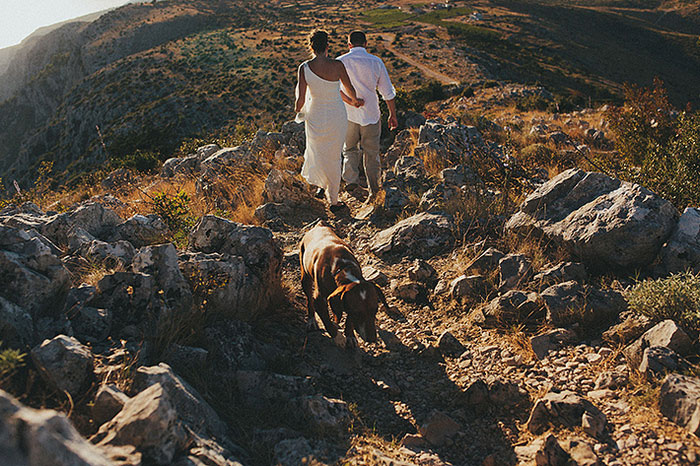 What was the best thing about having an intimate wedding?
It was so easy, stress-free, and low maintenance. We had no expectations of our wedding day, no idealistic dreams, and as a result, our special day fully surpassed anything that I could have imagined.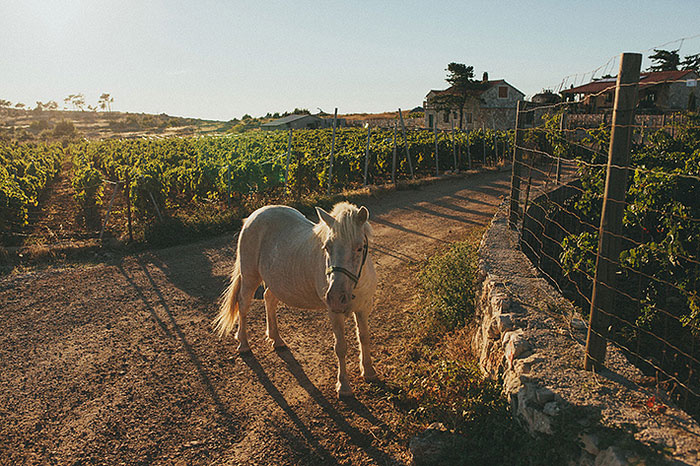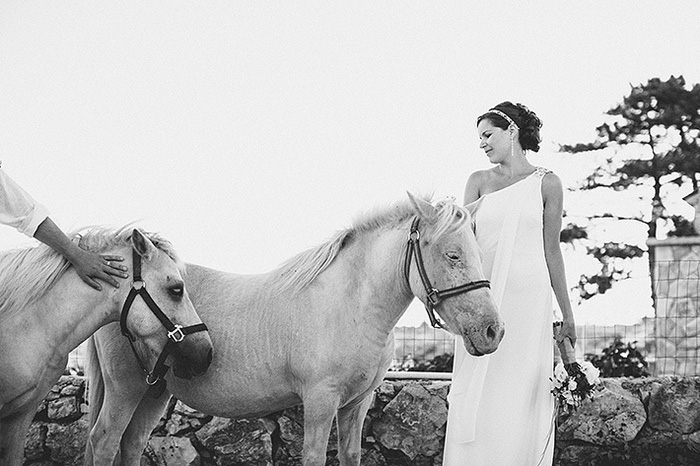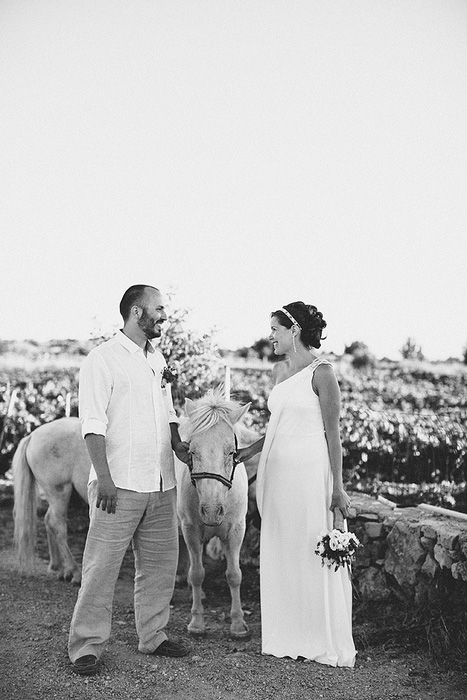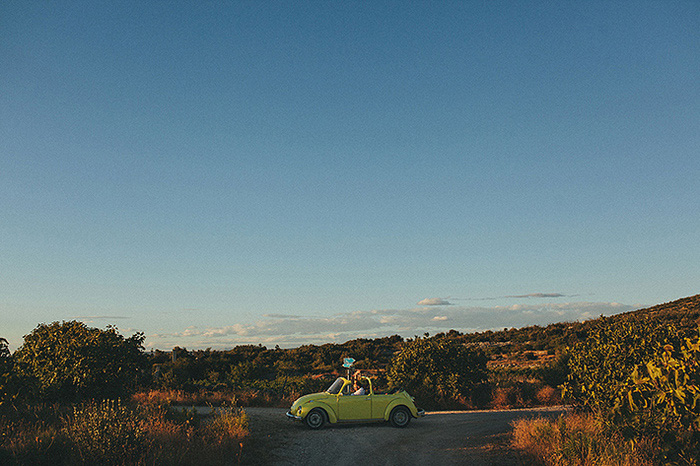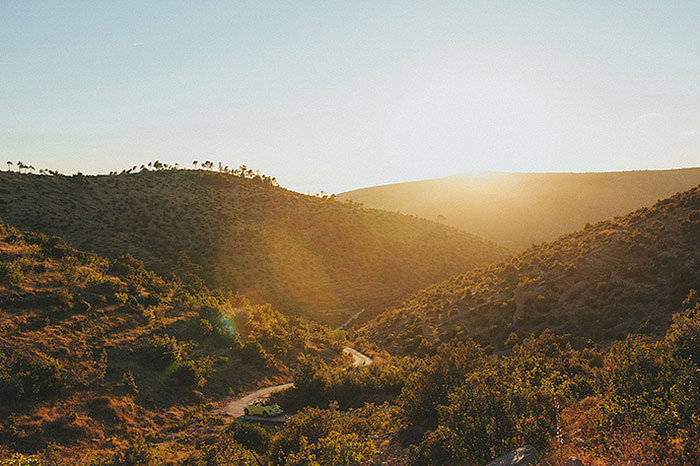 What advice do you have for couples who are considering an intimate wedding?
This is a very personal decision, and you have to make the choice that is right for you. Our families and friends respected our decision, we knew it was what we wanted and there were never questions or regrets from our perspective. Your wedding day and your marriage is about you and your husband; so ask yourself, "how do you want to celebrate the beginning of the rest of your life" and then be true to your answer.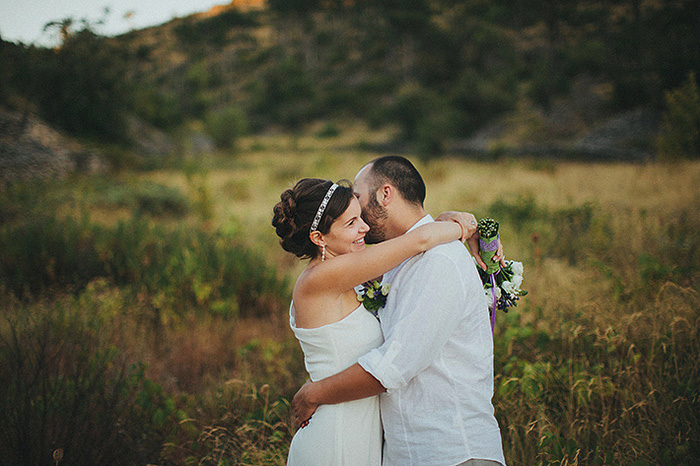 Vendors:
Photography: Petar Jurica 
Wedding Planner: Adriatic Weddings