I recently styled this inspiration shoot and it is the perfect answer for an affordable, casual (yet stylish) rehearsal dinner option. One of the first visions that I had for a summer inspiration was using Sno balls. I love their pink color and fluffy shape. Using grey icing is not only  a nice color juxtaposition but also brings a formality to the sugary nostalgia of the Sno balls.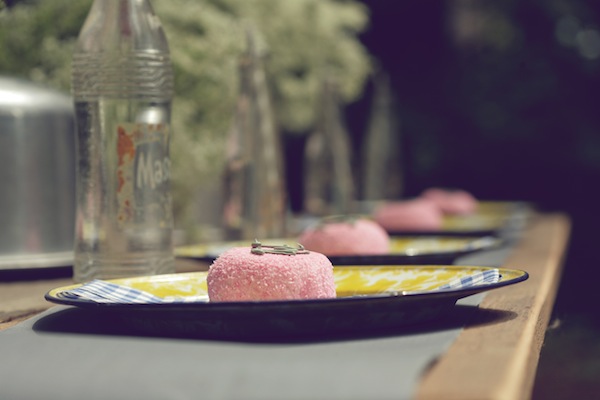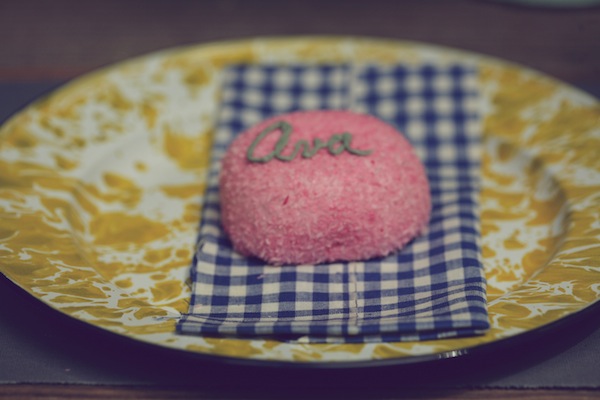 The striped straws tie the icing and paper runners together and are another fun, yet sophisticated element. I used vintage cake carriers as centerpieces that would cover your dessert, or dinner, and a collection of vintage teapots and vases to house the simple flower arrangements. Fun yellow swirl enameled plates and blue and white gingham napkins add more color and pop to the simplistic elements of the table.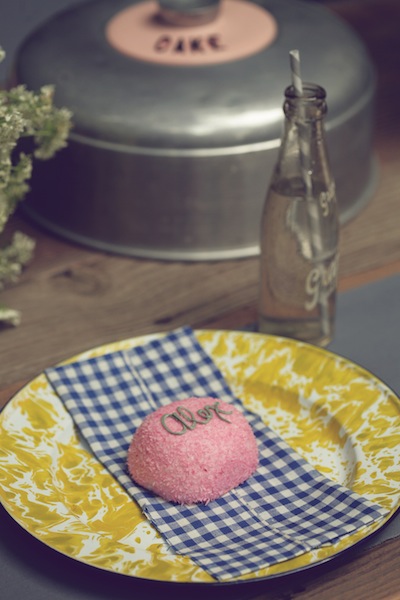 We used a rustic farm table and benches from our rental line (if renting them isn't possible, a collection of nice picnic tables would also work). Depending on how many guests you have, investing in mismatched china, or vintage plates from thrift stores and flea markets, would be a fun way to build your dish collection. If you're not opposed to it, this company Once Upon A Party actually has some stylish paper plates that would be affordable and still give a sophisticated and vintage inspired look.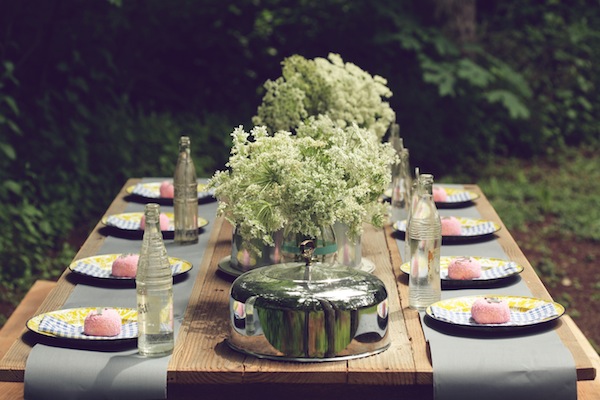 One of my favorite parts of this tablescape inspiration are the mismatching elements. While I love the streamlined look of the matching plates, napkins, snowballs, flowers and straws, I especially love the look of the different cake carriers and the mix of vases and flower vessels. Having elements that do not match add to the look being simple and stylish and most of all successful. By having things be a little different on each table makes finding something like a bright red teapot underneath the simple white flowers exciting. It makes your eye wander around the table to see what other surprises you might find!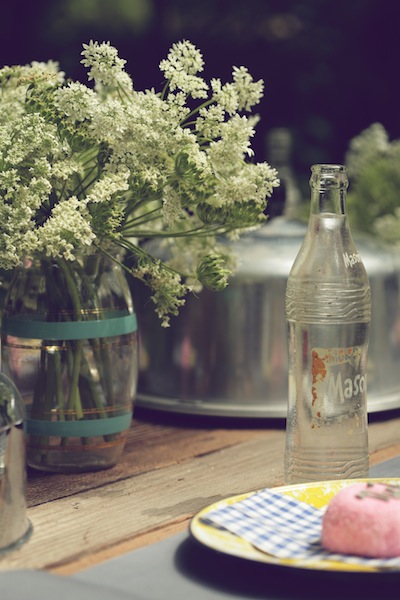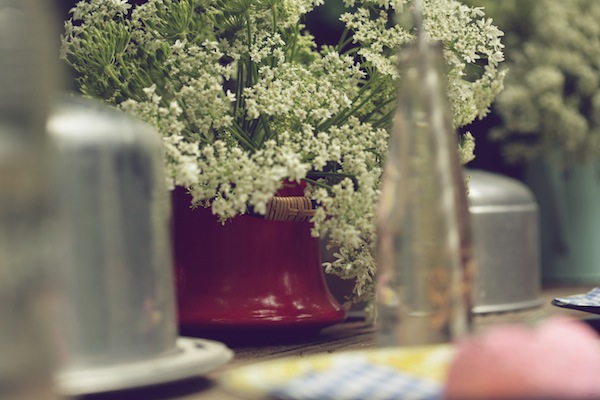 Having a rehearsal dinner's theme that was inspired by this shoot would be classic, sophisticated and modern while still feeling intimate with the vintage and rustic elements. Picking local flowers, borrowing or collecting plates, or using stylish paper ones will all keep costs down, while not sacrificing the look that you desire for your last dinner before you get married!
Photo shoot styling by Rebekah of A & B Creative and all photos by Tara Leigh Photography.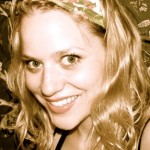 Rebekah is a DIY obsessed, wedding and event design wizard who loves hunting her bay area  homeland for clever craft ideas, vintage gems, bargain buys, new pieces for her vintage rental line  and blogging inspiration. She and her husband live and write in Oakland. Read her blog.