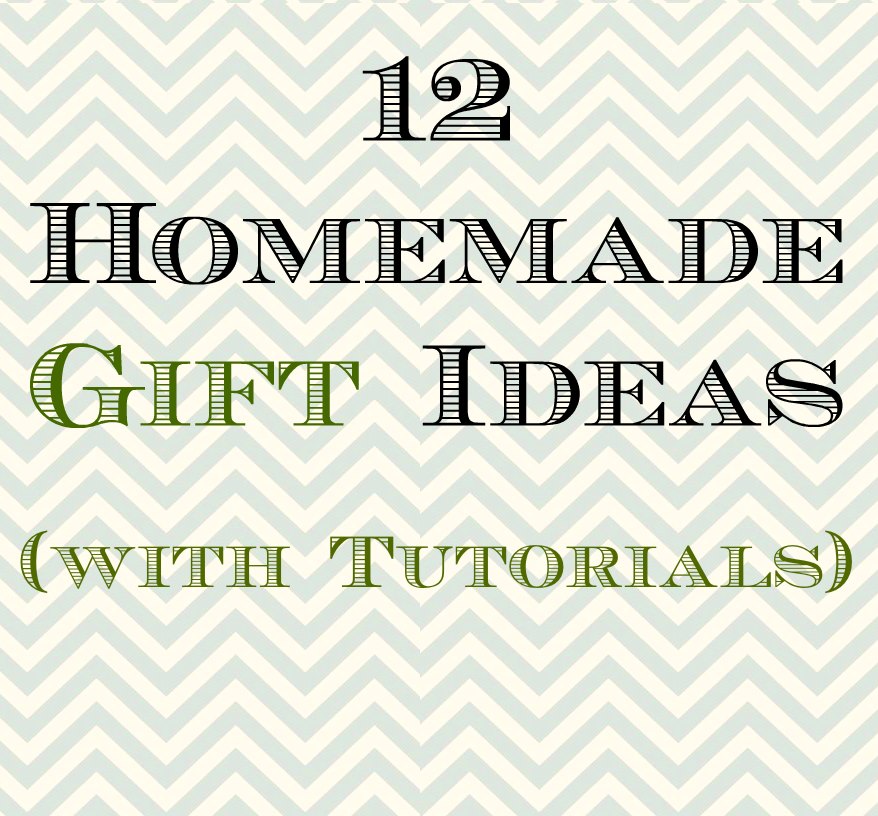 Here's an idea for avoiding the holiday mall crowds or stressing over shopping: make homemade gifts this year instead. You could save some money and your gifts will have a charming personal touch. Buy all of your supplies in bulk and make one of these holiday gifts for everyone on your list. That means no shopping stress and more time for enjoying those special holiday moments. Any of these gift ideas would also make fabulous wedding favors!
Scented/bath gifts
Relax and unwind from holiday stress with some homemade bath and beauty products. Some of these ideas use products you may have around the house anyway and you can have fun with creating different colors and scents for each recipient.
Check out this tutorial for making your own bath salts.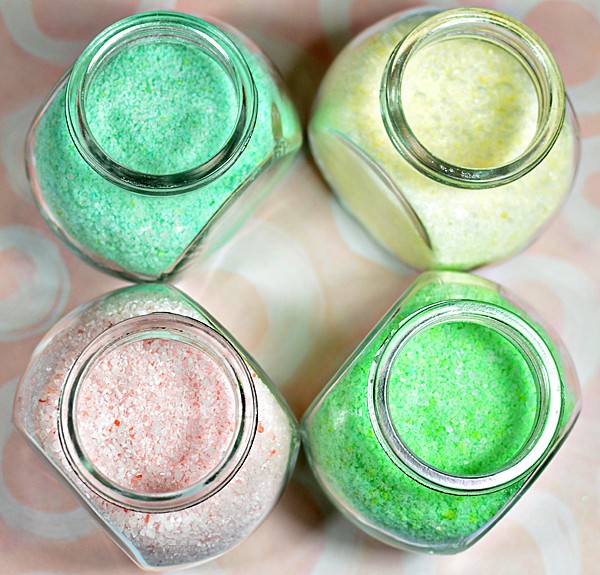 Normally, these luxurious bath bombs would sell for high-end prices in a bath or beauty store, but you can make them at home with a few ingredients and essential oils. These would also make wonderful smelling ornaments on a tree or as a stocking stuffer.
Check out the bath bomb tutorial and some tips on making your own.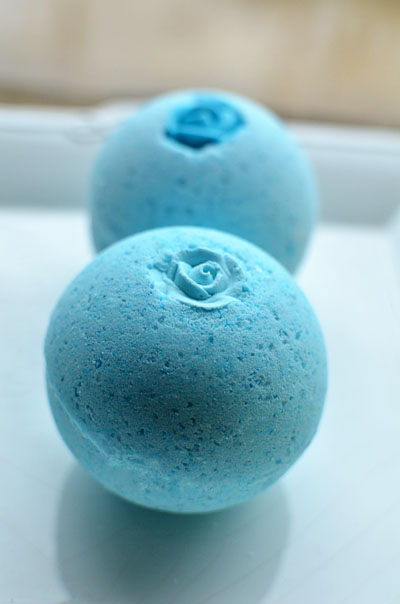 Potpourri is always a nice traditional gift, but it needs a modern makeover from time to time. These sachets–made with vintage or any stylish fabric of your choosing–can be placed in drawers, closets or hung by the chimney with care.
With a little bit of sewing, you can have some beautiful lavender sachets with this tutorial.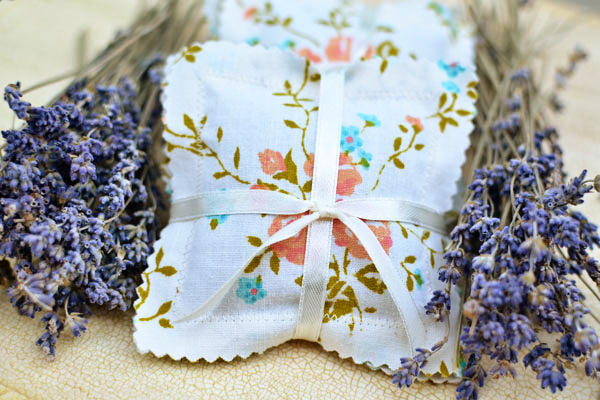 Gifts for the home and garden:
You can search houseware or department stores, but you won't find gifts like these anywhere. You'll love making a thrift store find into a treasure for someone else's garden or home.
Any antique or vintage fanatic will love hunting for supplies for these stamped spoon plant markers. Engrave them with names, cheery holiday words or as plant markers for the garden. Present them in tea cups or in a gift basket with other gardening essentials.
Check out the stamped spoon plant markers tutorial.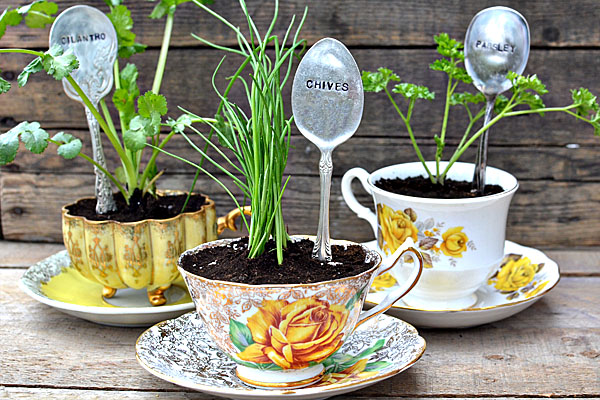 If you have a friend who just bought a new home, they may love a little something to get them started with decorating. This collage on glass cake plate looks like a work of art. Present your recipient with a set of decorated plates or add them to stands like the example above.
Check out the collage on glass tutorial for more ideas.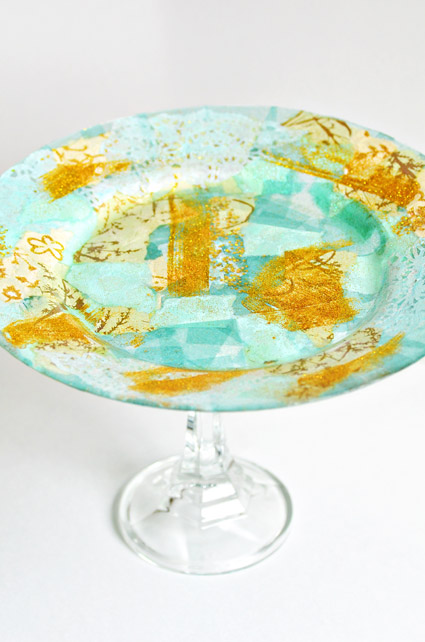 The weather may be a little too cold to be out in the garden, but come summer these homemade ideas will shine through all of those backyard accessories. I love the idea of these message stones and you don't have to be at the beach to enjoy them. Paint an inspirational message for the New Year on the stones or a loving note.
Check out the message stones tutorial.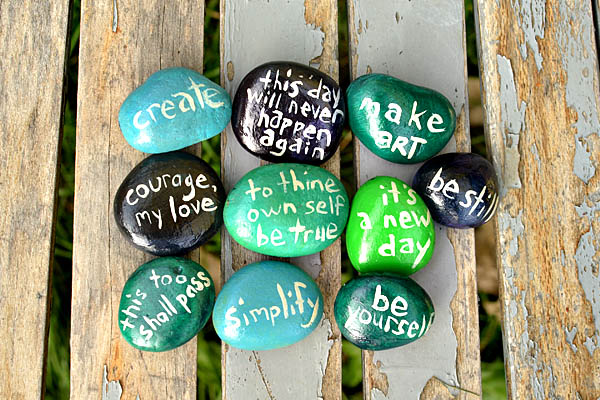 You may have to put on your safety goggles for this one. These stepping stones are made in a cake pan, so you don't need fancy molds or equipment. It could also be therapeutic to smash and create all of the different collage pieces!
Check out the mosaic stepping stones tutorial for more instructions.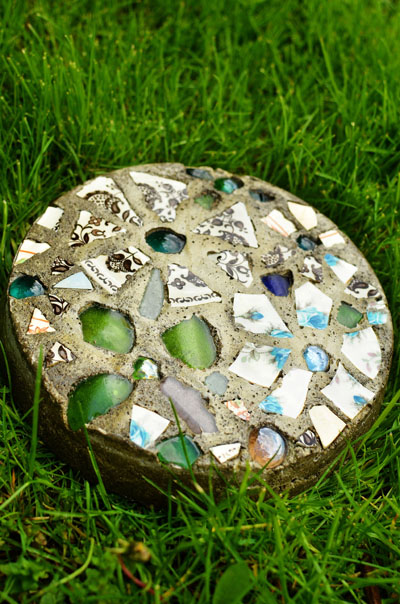 Personalized pendants:
Taking the time to personalize a gift will really mean a lot to someone special. Give them as gifts and instead of ribbon or twine, place them around gift boxes or bags as a decoration and gift all-in-one.
Maybe your loved one likes a specific type of flower or they have some special dried flowers that need preserving. Show them off in these handmade pendants. The flower will be preserved forever in a glass cabochon and the recipient can wear it close to their heart.
Check out how to make these dried flower pendants with this tutorial.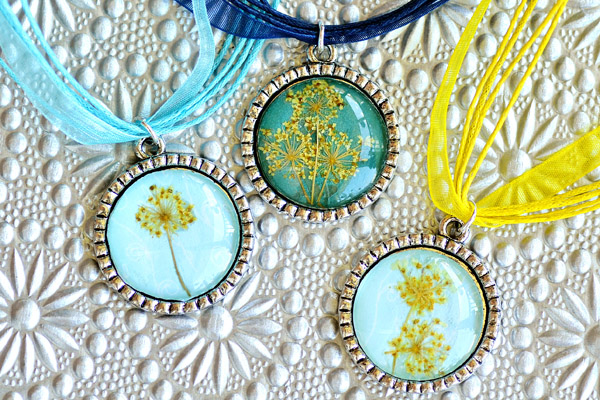 Traveling might seem a little stressful during the holidays, but just keep in mind the destination. You're making the trek to see the people you care about. Use a map of your hometown or favorite place as a personalized gift.
Check out the map pendant tutorial.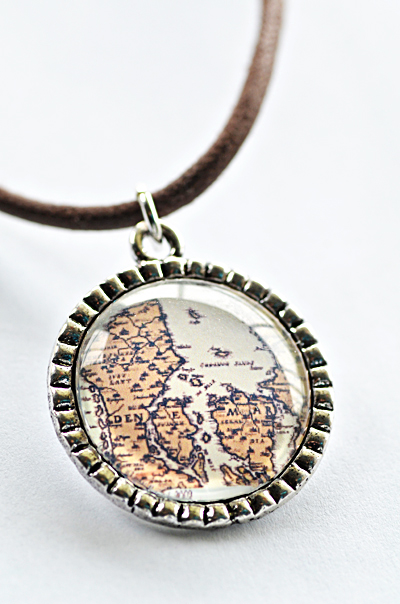 These tags would make great gift labels or even wrapped on a box of homemade treats. Bake and stamp these tags in less than an hour. You'll also get to raid the craft stores for neat stamps and designs.
Check out the clay tags tutorial.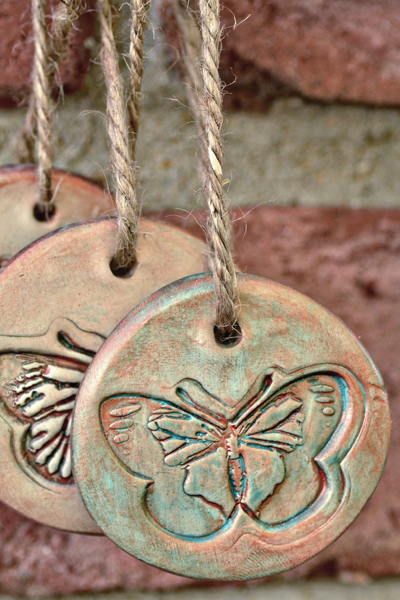 Coasters
Board and party games always seems to emerge at family get togethers or parties. These Scrabble coasters would be great at a holiday party for name cards or place holders. Just think of all the comments you'll get on your crafty skills!
Check out this fun Scrabble coaster tutorial.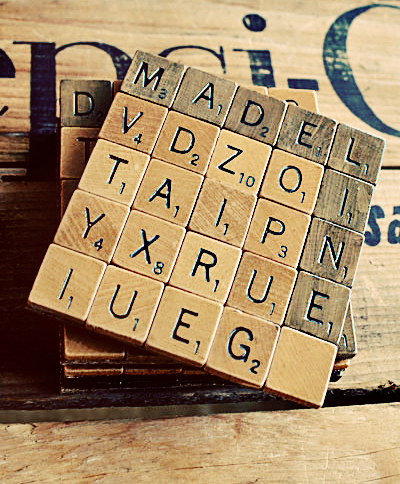 Soap Dispenser
All you need to spruce up your bathroom is a little creativity. Mason jars can be used for anything crafty these days, even a soap dispenser for your bathroom or kitchen. They make sturdy and handy containers for wonderful smelling soap or hand lotion that you can package with the gift.
Check out the mason jar soap dispenser tutorial here.