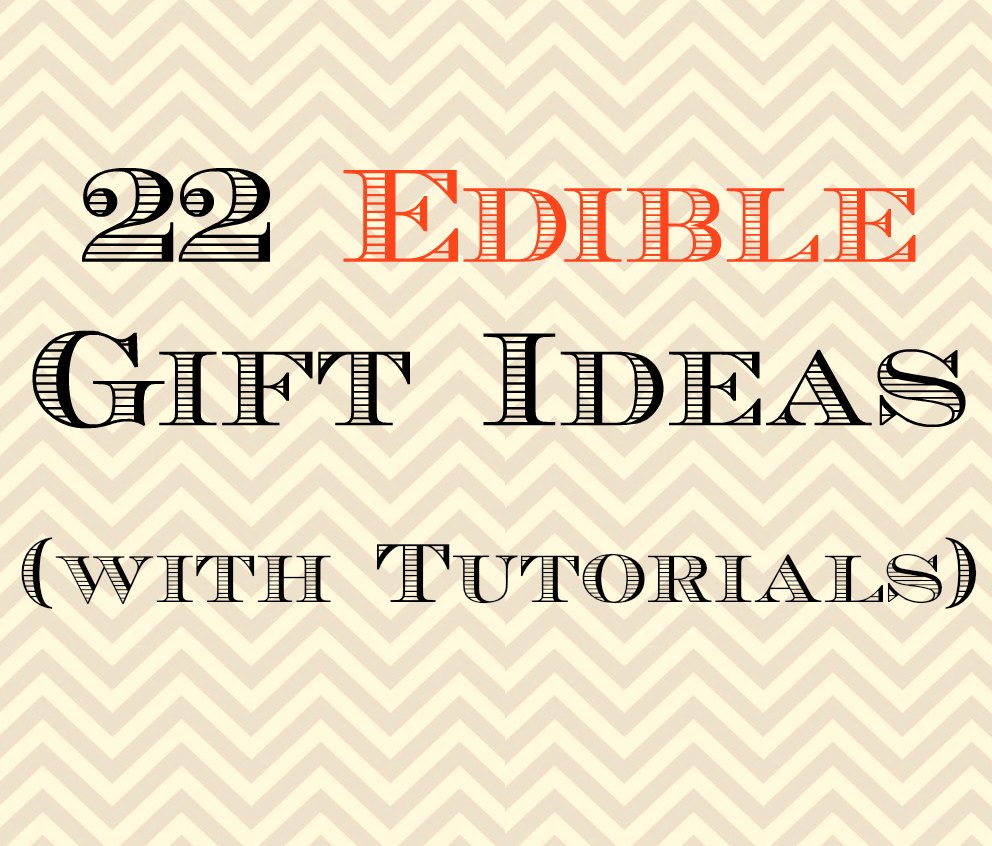 If you are looking for a gift that won't end up on a dusty shelf or at the back of a closet, make an edible gift!
Instead of braving the cold to go shopping, you can stay inside, turn on some Christmas music and unwind by baking, preserving and packaging homemade edible gifts.
Many of the DIY wedding favors that we've featured on IW would make perfect gifts for the holidays – or any time of year.
Here are 22 of our favorites:
Baked goods in jars:
Mason jars are always a neat vessel for any treat or present–and they're not hard to find in bulk. When you're gifting something edible, make sure you include a recipe label or tag, so your recipient knows what's inside or in case of any allergies.
For neat individual servings, try baking breads, muffins and cupcakes right in the jar. You can put them directly in the oven to bake  and after they're cooled, wrap them with fabric, ribbon and twine for decoration.
Check out how to make banana bread in a jar with this tutorial.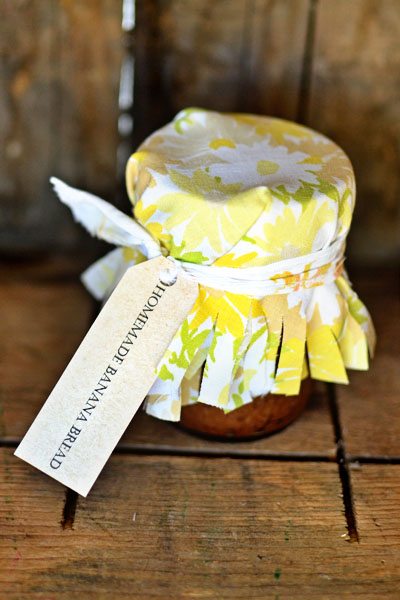 Really, anything looks good served in a jar, especially layers of crust, fruit and crumble. Serve a dollop of ice cream on top and you're good to go.
Check out the peach crisp in a jar tutorial.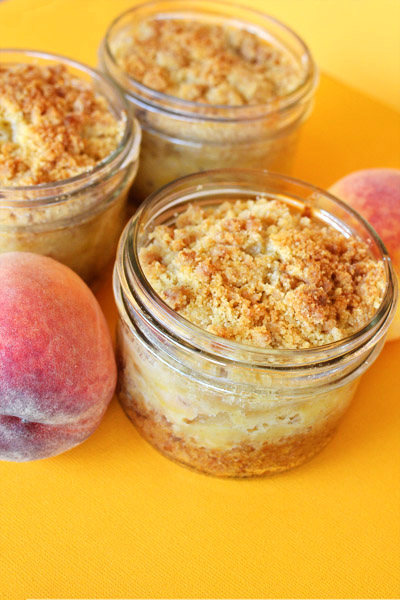 Print off your own labels too to add to your pretty package like with this homemade cookie mix in a jar. All the recipient has to do is mix the ingredients together and bake and they have homemade cookies at their fingertips. Have fun with different cookie flavors and mixes, then add your own custom label or tag, for a neat hassle-free baking gift.
See the tutorial and free printable labels.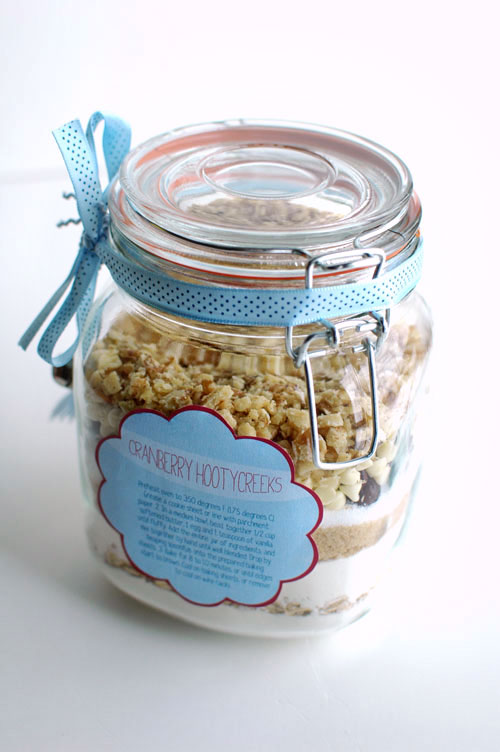 You can't go wrong with classic gingerbread. Check out this tutorial for gingerbread in a jar – also with free labels.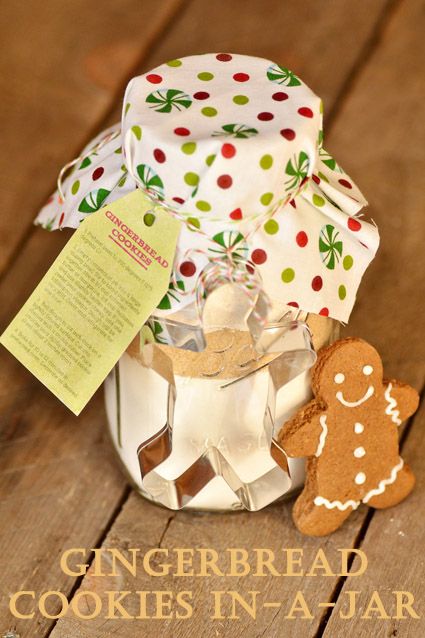 Here's a neat trick: to make sure cupcakes don't get ruined in transport, try placing them in jars instead of boxes. Instead of eating a cupcake the traditional way, you can even scoop it out with a spoon–no mess.
Check out some ideas for cupcakes in a jar with these tutorials.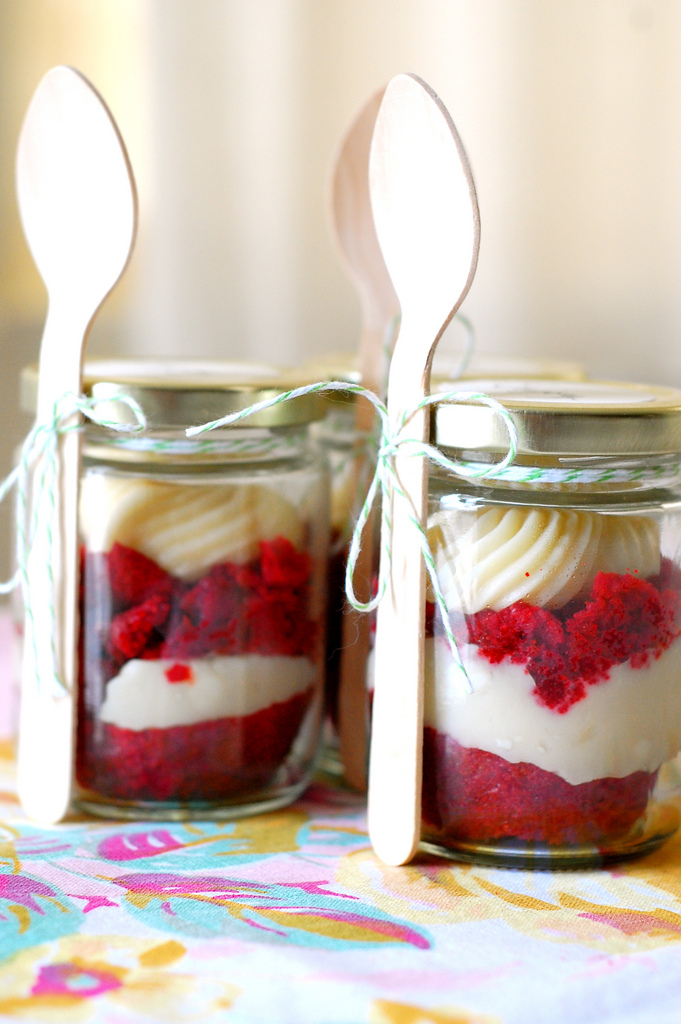 Cookies and treats:
Cookie exchanges are popular at this time of year and an excuse to bake in bulk. There are so many ways to make your cookies festive with sprinkles, cookie cutter shapes, candies and icing. Poke a small hole in the top of your dough shapes before baking and for an edible ornament as a tree decoration or gift.
A basic sugar cookie recipe is a good place to start for holiday cookies and you can decorate them to your heart's desire or have the kids decorate their own as a fun activity.
Check out the sugar cookie tutorial and some icing ideas.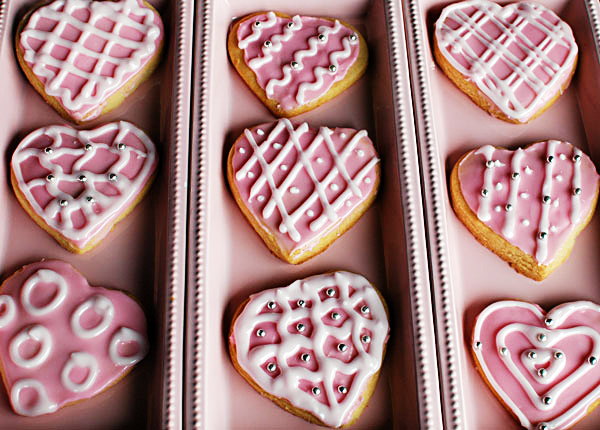 Meringues make a great holiday themed dessert, as the whipped treats have a white and airy wintery look, plus they melt in your mouth like snow. Peppermint also makes a great addition to meringue desserts. They can be a little tricky to bake, so you could try these meringue-like cookies instead dusted with colored sprinkles and sparkles.
Find the meringue cookie tutorial here.
There's nothing better than coming in from the cold and sitting by the fire with some hot chocolate and marshmallows. Recreate that warm, fuzzy feeling in a cookie with these chocolate chip cookies. Wrap the ones you don't eat in CD sleeves and give as gifts.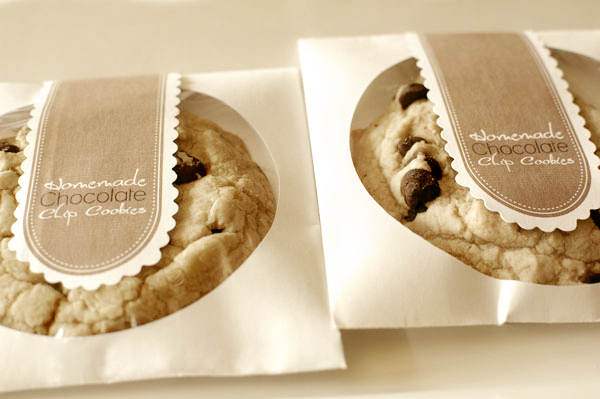 Raspberry Linzer cookies are some of the prettiest cookies around. Who wouldn't love a box of these?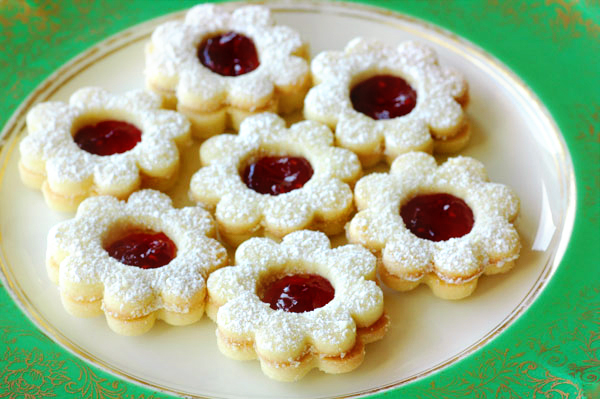 Chocolate pretzel rods are fun and fabulous gifts.  They're easy to make and perfect for anyone on a budget.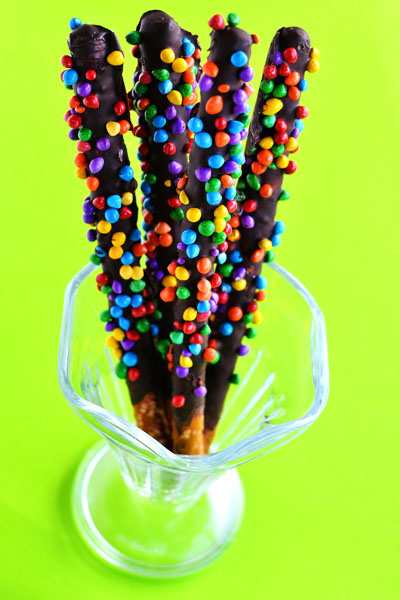 You may be getting sick of cookies and chocolates already (or maybe eating a little too much), so switch to something a little on the healthier side with homemade granola. These would make a great gift, wrapped with ribbons and a recipe tag, for teachers or co-workers.
Find the granola recipe and free printables.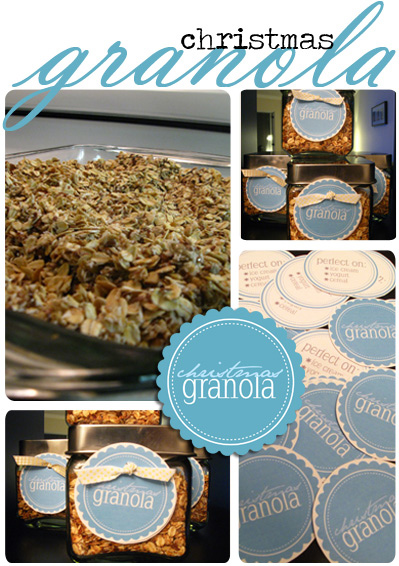 Candies:
Homemade candies can be even better than their store-bought counterparts and everyone will know they've been made with love and care. Or use a combination of store bought holiday candies to make your own tasty creations. You can make many candies with tools and equipment you may already have around the house.
Try classic candies that remind you of childhood, such as soft caramels. You could also use the homemade caramel to make candied apples or caramel corn.
For the caramel tutorial try here.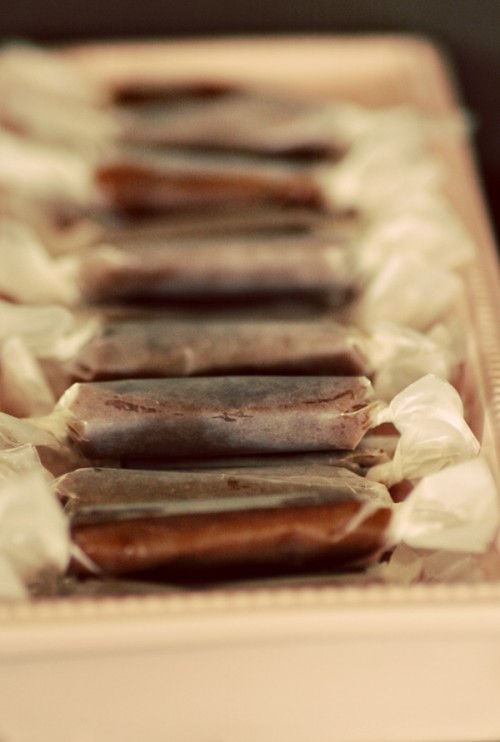 A simple and sweet staple, such as caramel corn can still be packaged elegantly with the right design. It also makes a great snack as you're opening presents or decorating the tree. Store up to a month in a cool, dry place.
Check out the candy corn tutorial and free printable labels.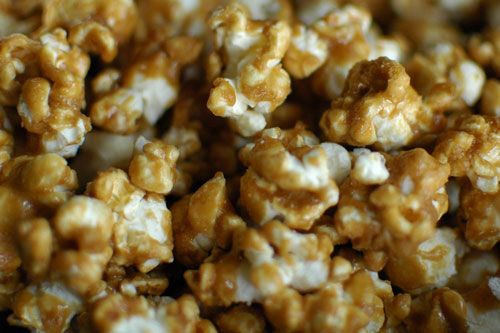 Jewels are a girl's best friend, but so is candy. Am I right? These look beautiful and really pop on glassware and plates. Plus you don't need to be a candy expert to make these precious edible gems.
Candy gemstones tutorial.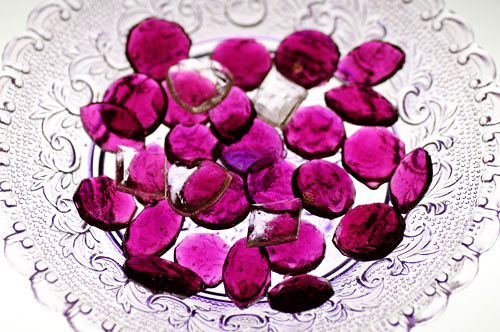 This treat combines chocolate and toffee, so it may take a little extra effort–and maybe a candy thermometer–but the end product is well worth it. A cute bag of this sponged toffee would make a great party favor or gift bag treat.
Try out the sponge candy recipe.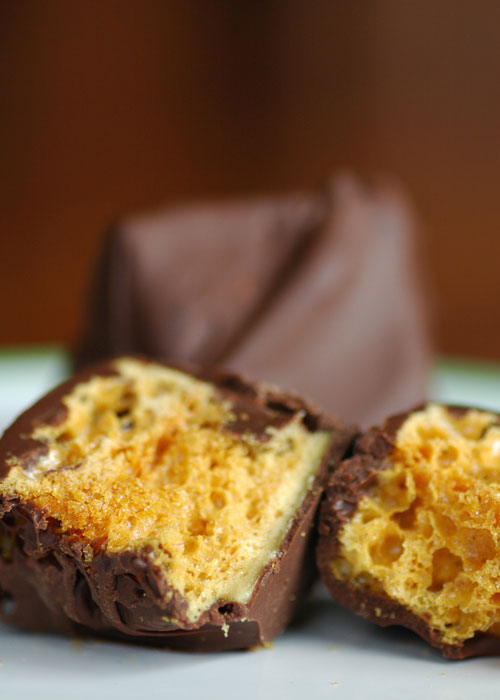 This peppermint bark would make a delicious gift.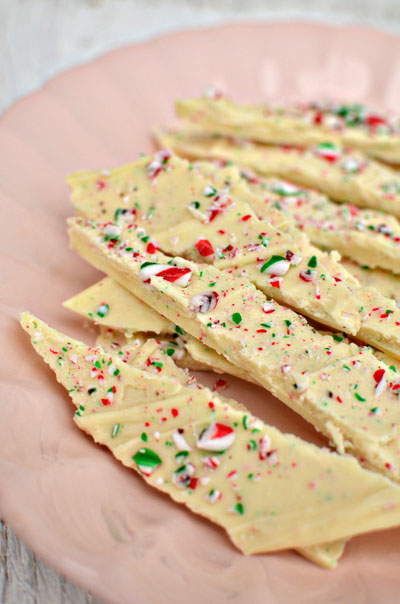 Squares and Brownies
Speaking of desserts to share with everyone, how about the Canadian staple of butter tarts (with or without maple syrup)? Put them out on a dessert or coffee table after dinner, but be warned–they may not last long.
Check out this delicious butter tart squares recipe.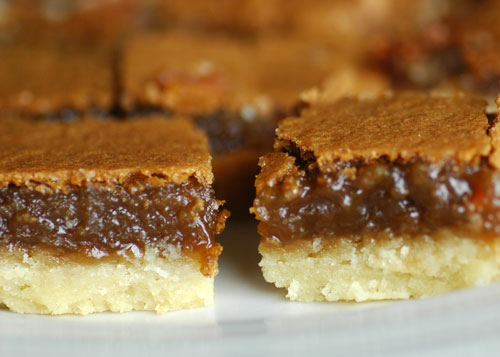 Who can resist mini desserts on a stick? Really, when it comes to holiday nibbling and snacking, no one can. Plus they can be easily passed around and shared with no sticky fingers afterwards.
Find this fun brownie pops recipe.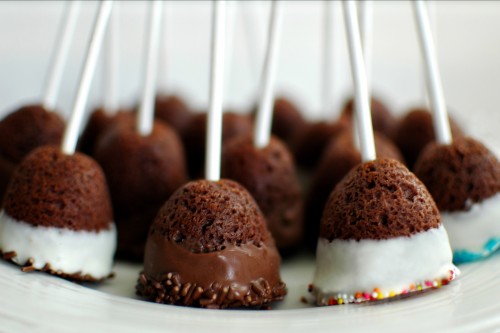 This maple walnut fudge is too die for!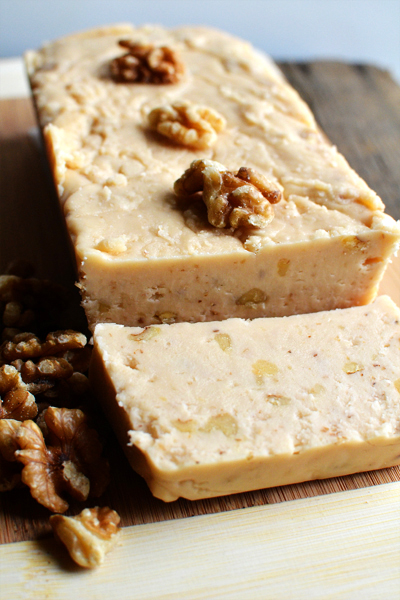 You may be getting sick of cookies and chocolates already (or maybe eating a little too much), so switch to something a little on the healthier side with homemade granola. These would make a great gift, wrapped with ribbons and a recipe tag, for teachers or co-workers.
Find the granola recipe and free printables.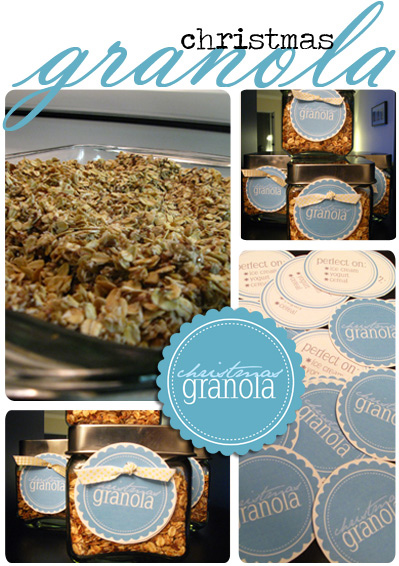 Preserves, syrups and cordials: 
These gifts of homemade preserves, syrups and more may last longer than cookies or candies and can be stored for future use so the person who received it will think of you every time they see it on the shelf. Of course, you don't have to store these goodies away for safe keeping. They also make great additions to drinks, appetizers and as extra condiments.
A homemade treat like strawberry jam will remind you of summer's bounties. Put out a couple of different kinds of jams and jellies during breakfast for everyone to taste them. Or gift a few jars with some freshly baked scones or bread.
Check out how to make strawberry jam with this recipe.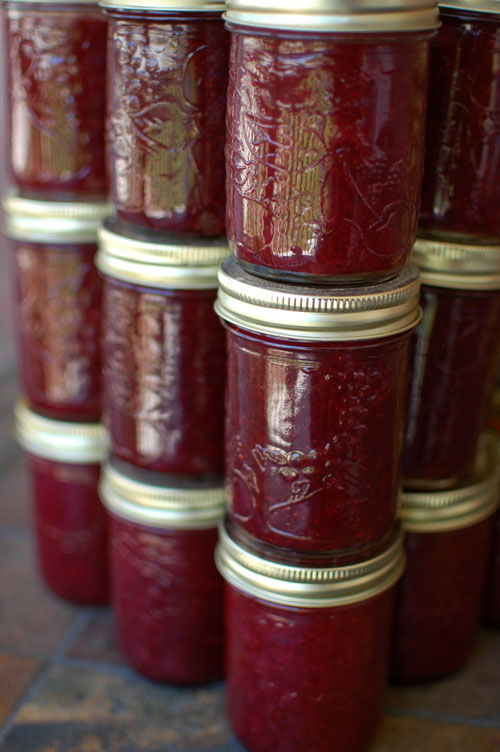 This candy cane syrup would be amazing in some holiday cocktails or drinks. Don't forget to have a cocktail or two to unwind as you do your holiday baking, cooking and wrapping.
Check out the homemade syrup recipe.