When it comes to thinking about your bridal beauty look, there are so many styles out there to choose from. Instead of looking towards contemporary trends or whether up-dos and dark lips are fashionable at the moment, get inspired by vintage beauty. Looking to the past can reinvent your bridal look and will give you a refreshing change from your everyday style. If you're not hiring a hair and make up artist, don't be discouraged. There are many vintage hair and make up tutorials online, if you want to recreate some of these looks yourself.
1920s
In the age of the flapper, beauty was extreme and women started to experiment with their hair and make up. A bow-shaped dark lip with lashings of mascara and blusher will give you the look. If you're not a fan of heavy make up, only play up certain features such as the strong lip and keep the rest natural.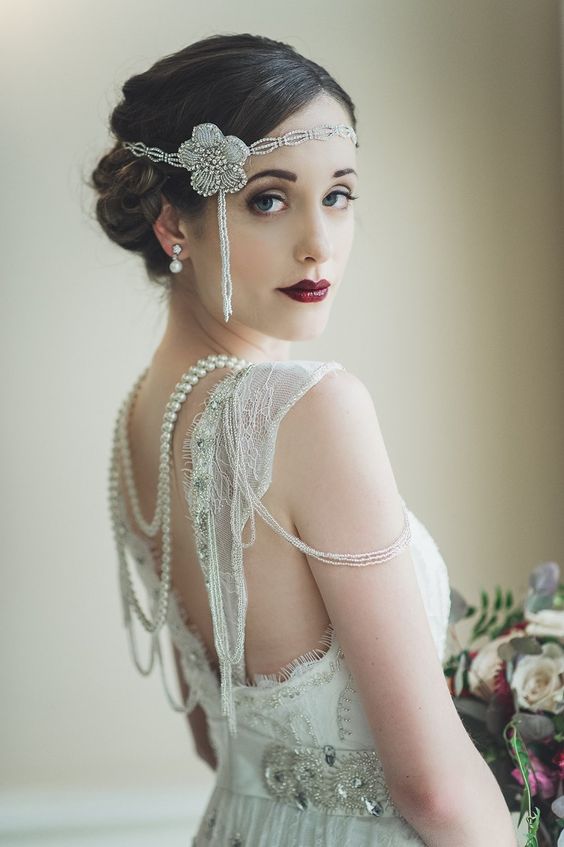 The bob haircut reigned supreme during this time. If you don't fancy going for the chop, you can easily fake one with the help of bobby pins and hairspray. Waves will give your hair the desired look and can be achieved by pin curling or using tongs.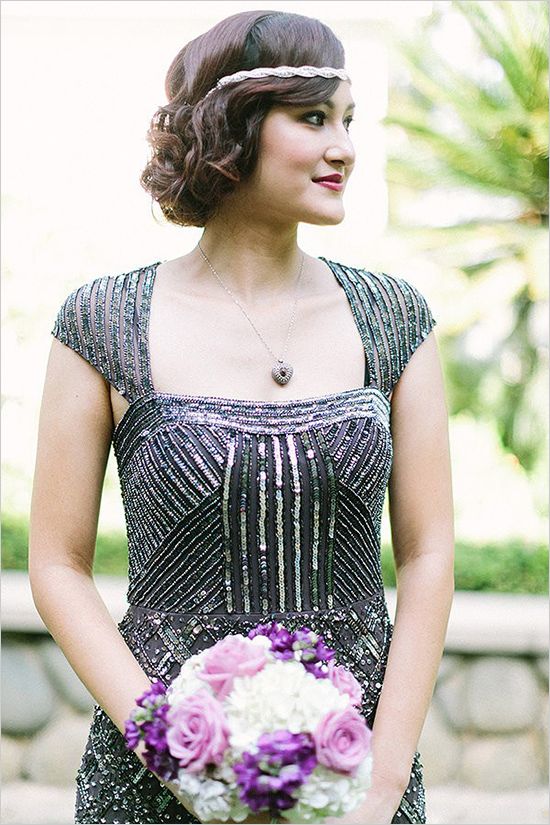 1930s
Women were starting to look to Hollywood for inspiration during this time. The glamour of the thirties was more refined and restrained than it was in the twenties, and had a slighter softer look. Thinly plucked eyebrows were very popular. You don't have to go this far, but shaping your brows to frame your face is the base of this look.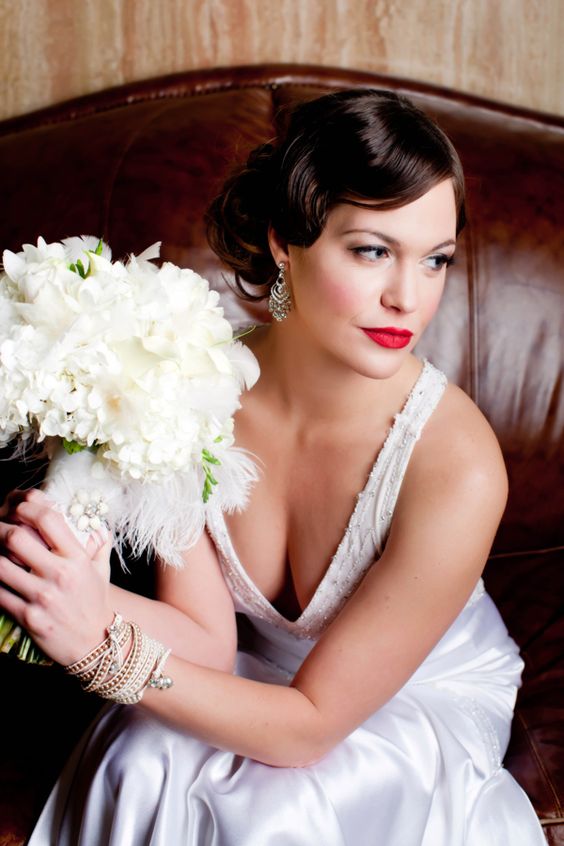 Lighter tones of blusher and eyeshadow were used and darker lips in a natural shape were preferred. Finger waves will have you looking like a starlet. For those with longer hair a chic updo with a headpiece is another option.
1940s
The look of the forties was feminine as well as practical. With many women aiding in the war effort, loose hair was a hazard. Many of them came up with a variety of styles to protect their hair. For an up-do, victory rolls are a lovely idea and add a vintage touch to any style of dress that you choose to wear.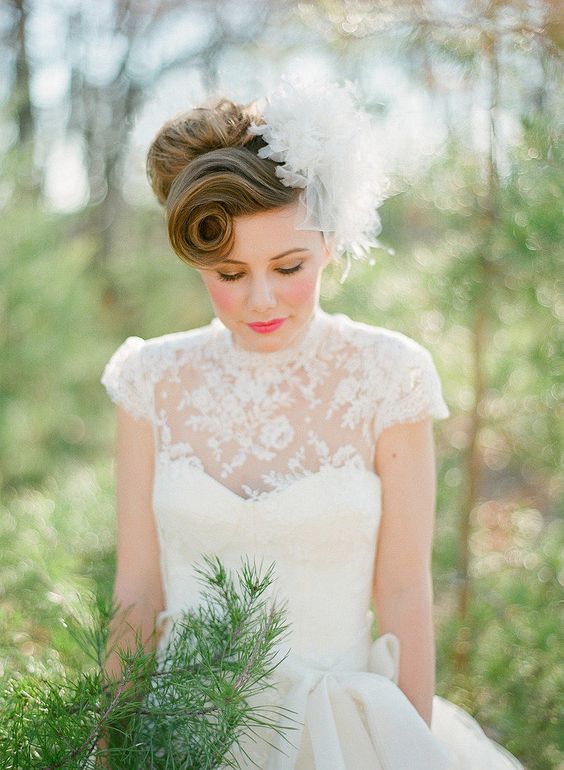 Loose waves are also reminiscent of this time and are a glamorous option for longer hair. Light reds and pinks were popular lip colors and were paired with subtle eyeshadow and liner.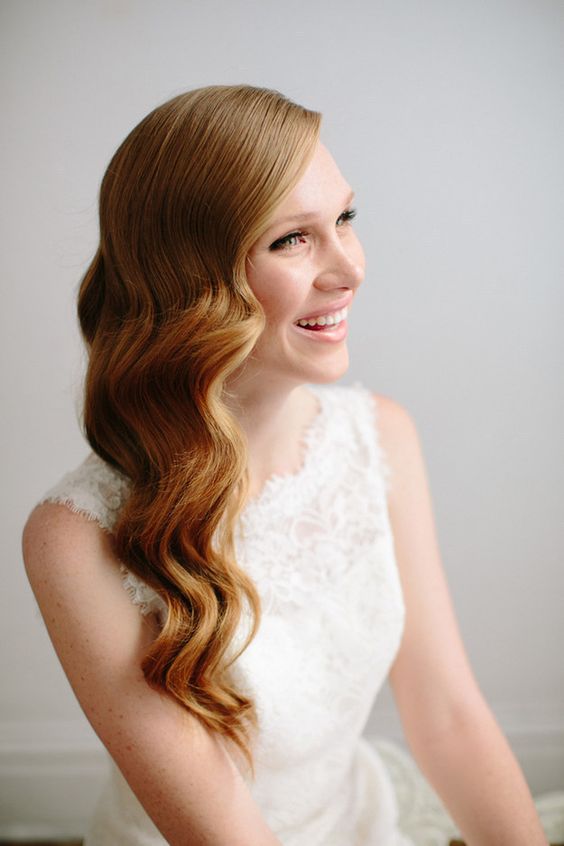 1950s
The post-war period had an emphasis on glamour. Red lipstick was popular but so were shades of pink and the number of women who wore lipstick regularly was increasing. Neutral shades of eyeshadow were worn, and of course the winged liner. This look is instantly recognizable and easy to recreate with only a few products.
Smooth up-dos with plenty of volume and pin curls will work well in achieving this mid-century style. Hair was worn slightly shorter in this decade and a wet set using rollers or pin curls the night before your wedding will give you the desired look and save time the next day!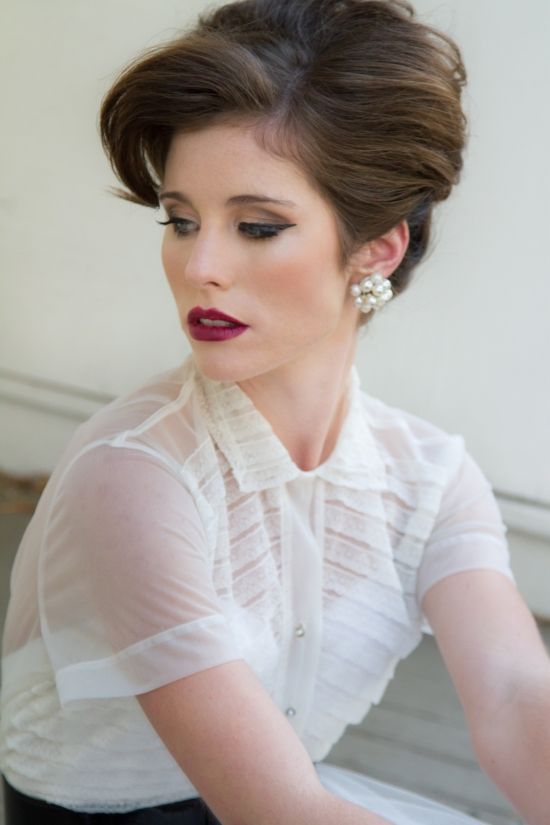 1960s
Beehives and babydolls were two of the most popular styles of this decade. You can modernize a bouffant hairstyle by wearing half of the hair down or by wearing it slightly messy. A high bun is also another option.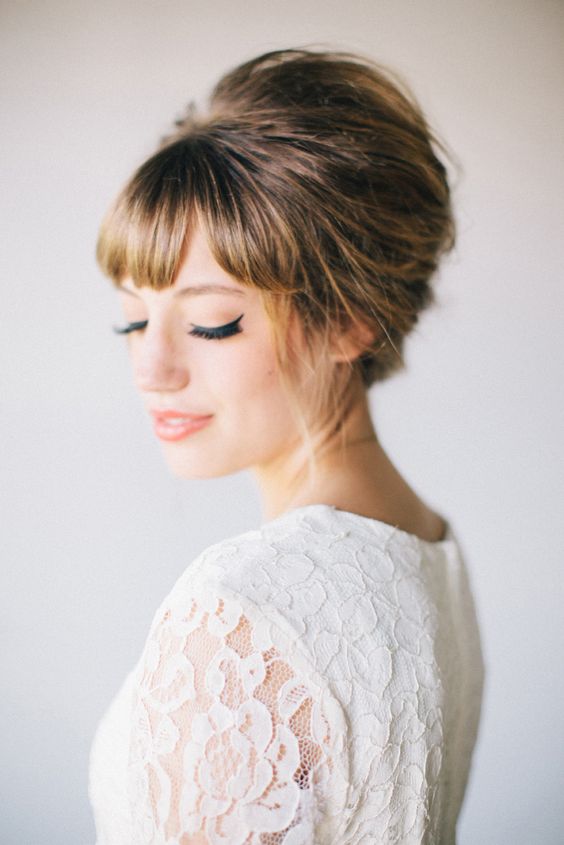 Long eyelashes and liner are staples in achieving the sixties look. Use false lashes for extra volume and create a heavy cat-eye shaped liner. Don't forget to use mascara on your lower lashes too. Lining your lower lash line with a white pencil also adds to the look. Then you can also use a soft pink or nude lip gloss or lipstick to finish.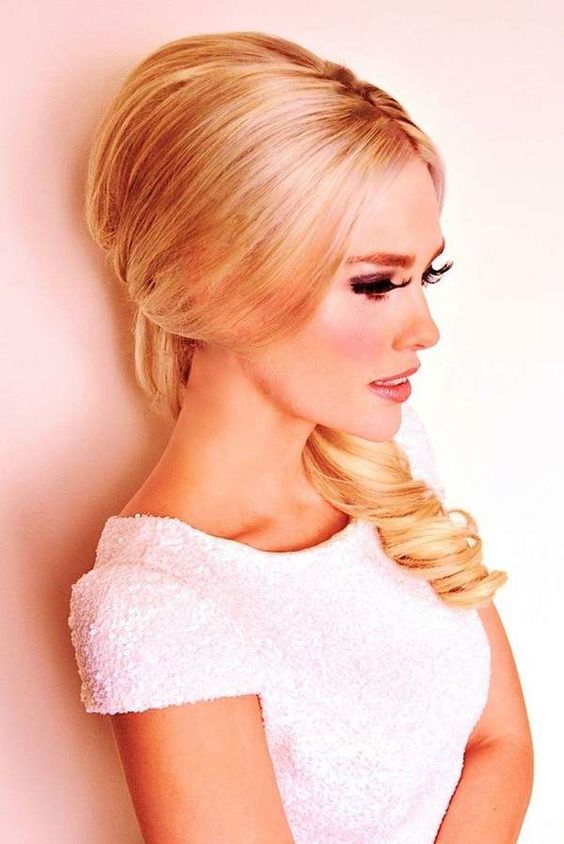 1970s
Beauty during this decade was quite diverse, going from Studio 54 glamour to natural and bohemian looks. For the softer option, tousled and beachy waves with a floral crown will look great with barely-there make up. This will be perfect for an outdoor or beach wedding and has a stunning effect for such a simple style.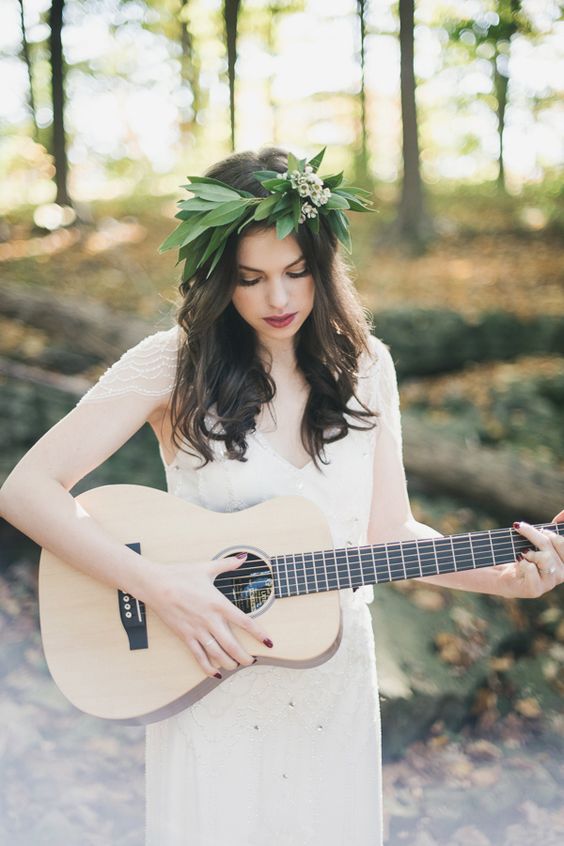 To go for the ultra-glam, you need big hair. Voluminous waves were still loose during this time, but with the helping aids of hairspray and backcombing it has a bold yet soft look. A light smoky eye was as popular as bright shades of eyeshadow in the seventies. So go with whatever look you prefer, although you may lean more towards a metallic smoky eye than a mix of blue and purple!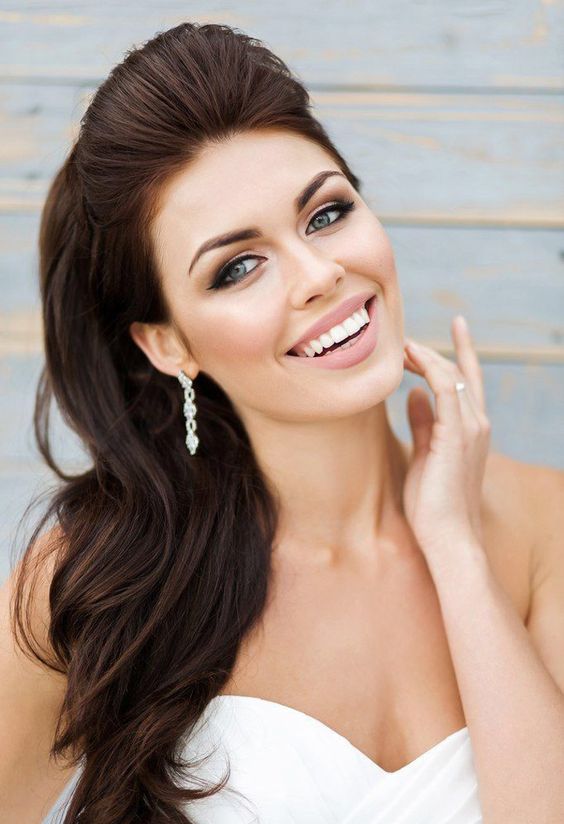 Photo one:  chicvintagebrides.com Photo two: weddingchicks.com ; Photo three: decoweddings.com ; Photo four: popsugar.com ; Photo five: greylikesweddings.com ; Photo six: www.weddingchicks.com ; Photo seven: hair and make up by steph ; Photo eight: mywedding.com ; Photo nine: ruffled.com; Photo ten: moncheribridals.com